Guilt Feeling Quotes
Collection of top 27 famous quotes about Guilt Feeling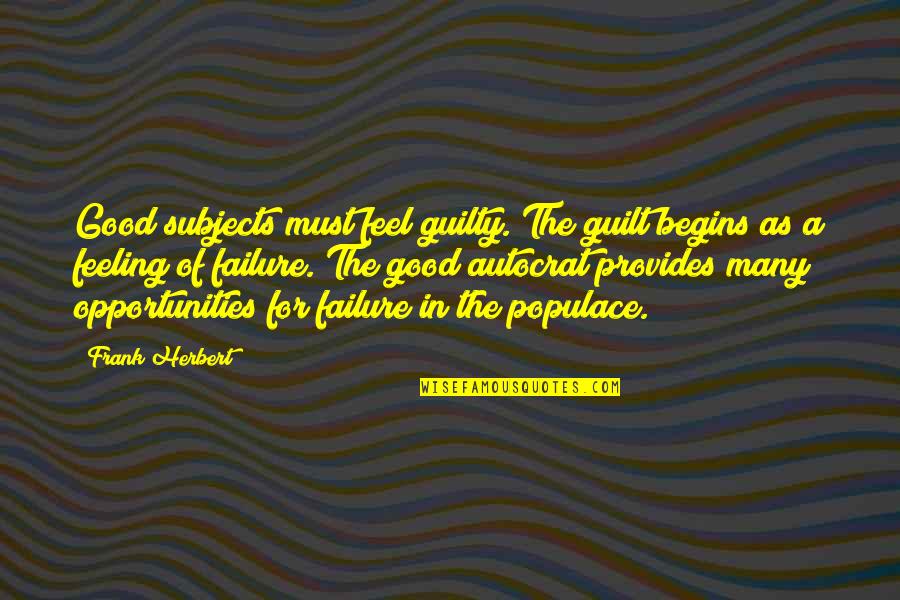 Good subjects must feel guilty. The guilt begins as a feeling of failure. The good autocrat provides many opportunities for failure in the populace.
—
Frank Herbert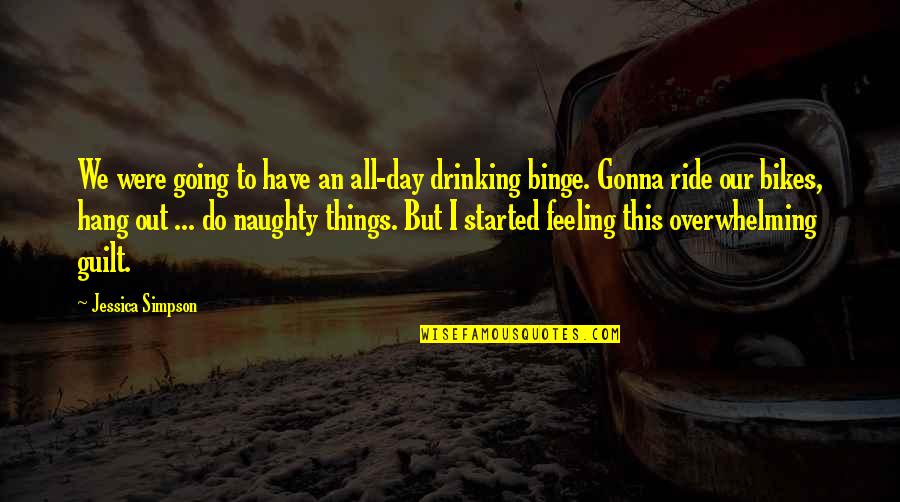 We were going to have an all-day drinking binge. Gonna ride our bikes, hang out ... do naughty things. But I started feeling this overwhelming guilt.
—
Jessica Simpson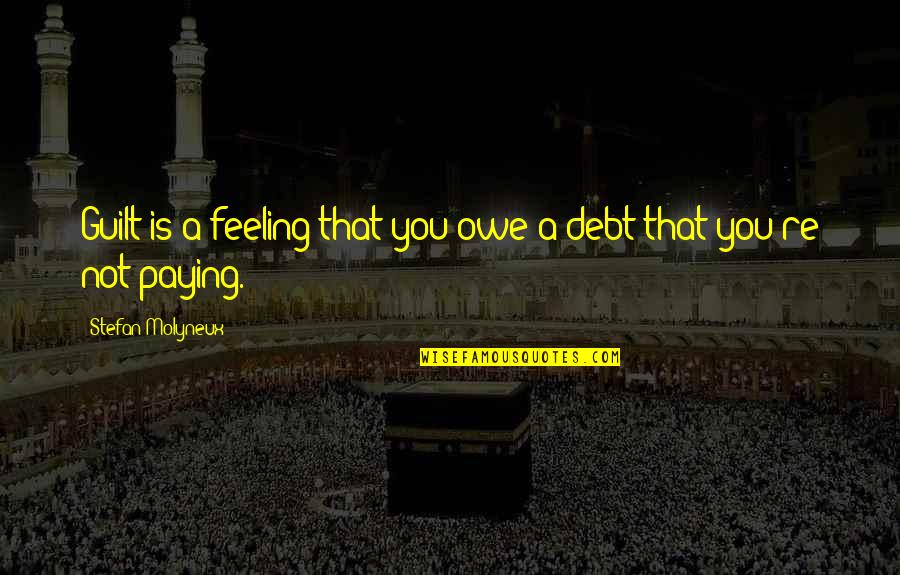 Guilt is a feeling that you owe a debt that you're not paying.
—
Stefan Molyneux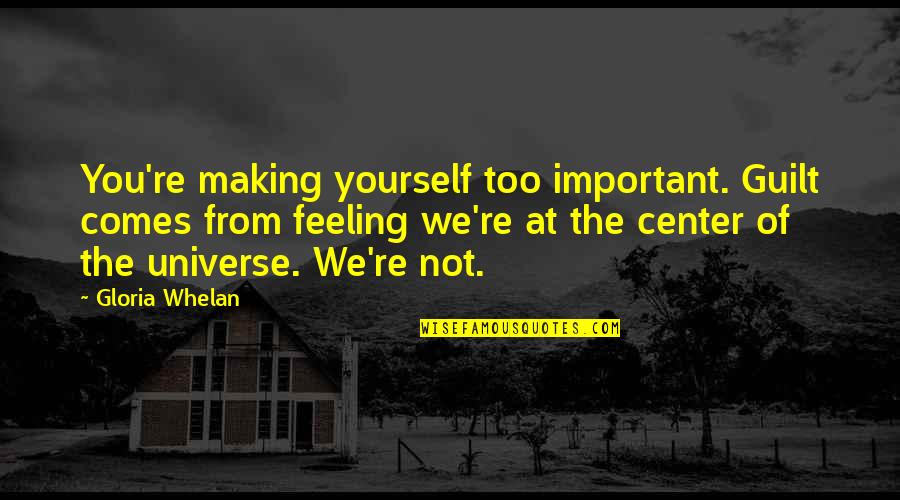 You're making yourself too important. Guilt comes from feeling we're at the center of the universe. We're not.
—
Gloria Whelan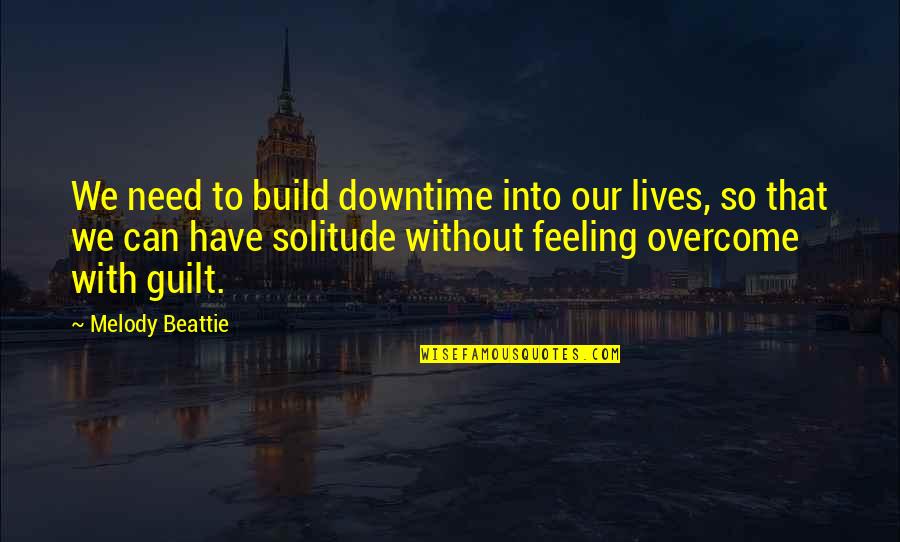 We need to build downtime into our lives, so that we can have solitude without feeling overcome with guilt. —
Melody Beattie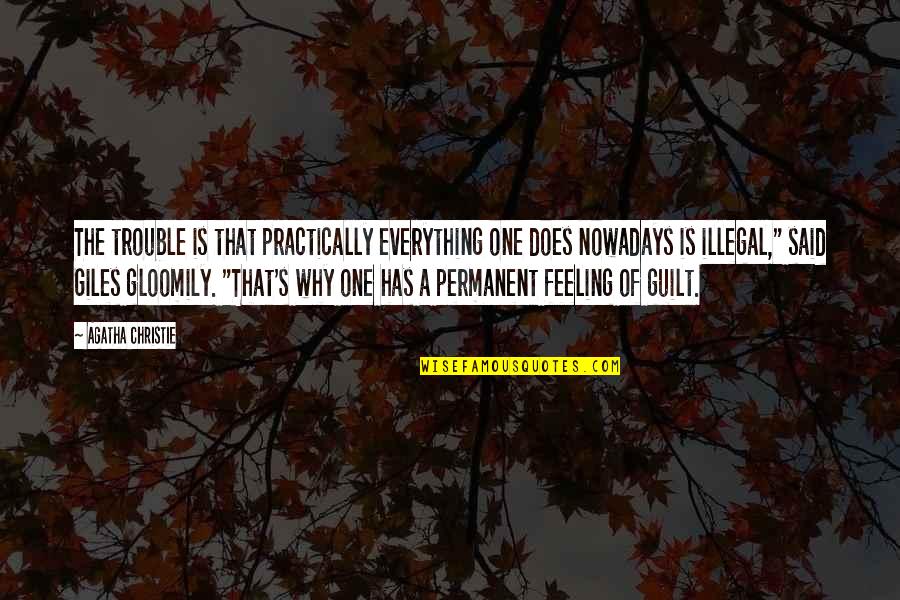 The trouble is that practically everything one does nowadays is illegal," said Giles gloomily. "That's why one has a permanent feeling of guilt. —
Agatha Christie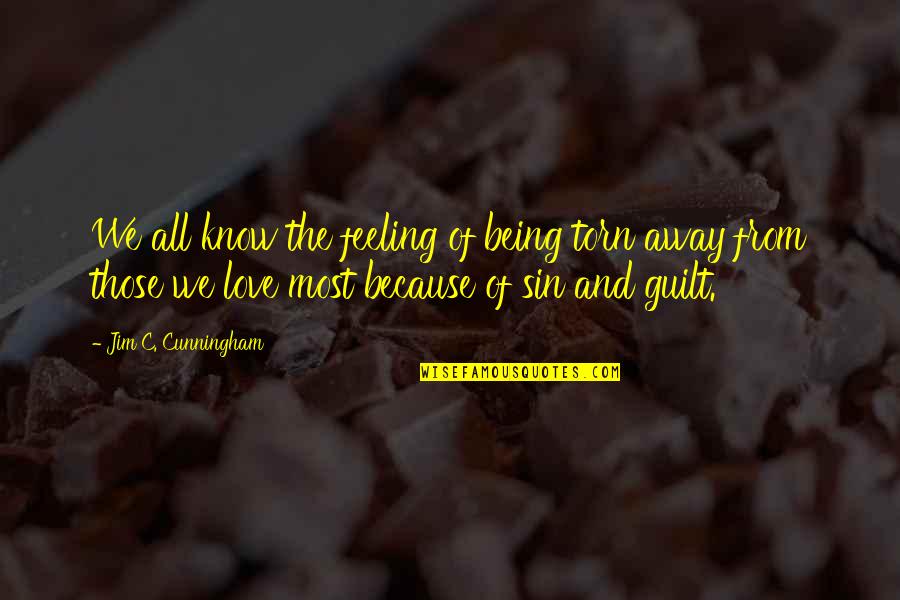 We all know the feeling of being torn away from those we love most because of sin and guilt. —
Jim C. Cunningham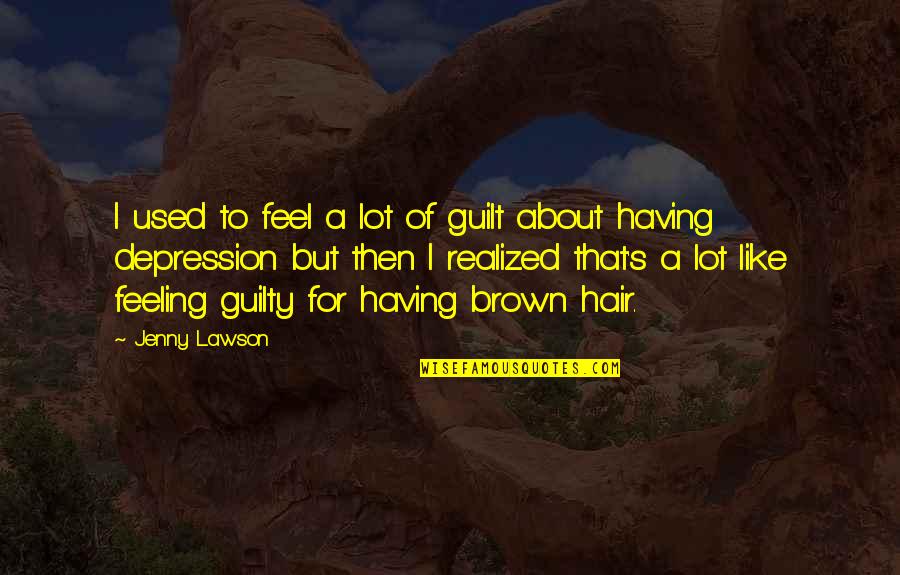 I used to feel a lot of guilt about having depression but then I realized that's a lot like feeling guilty for having brown hair. —
Jenny Lawson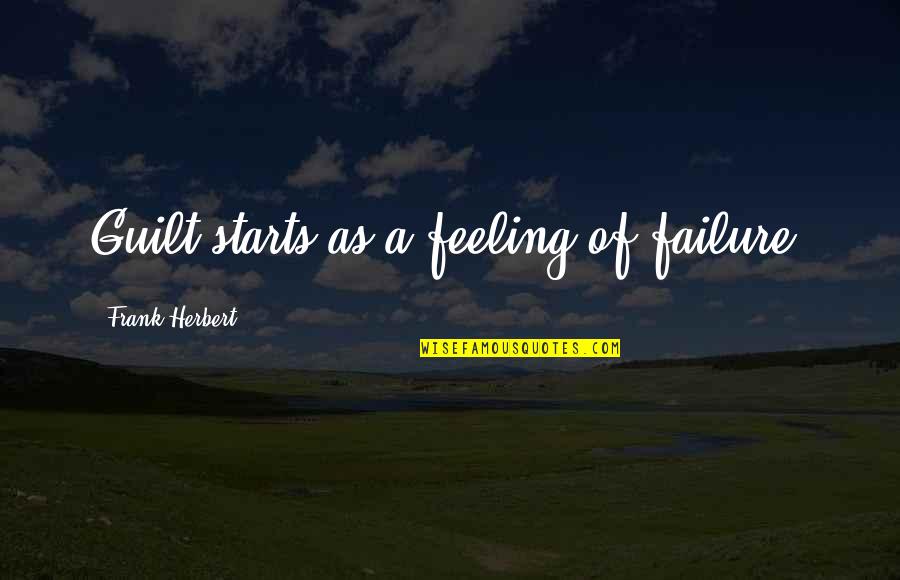 Guilt starts as a feeling of failure. —
Frank Herbert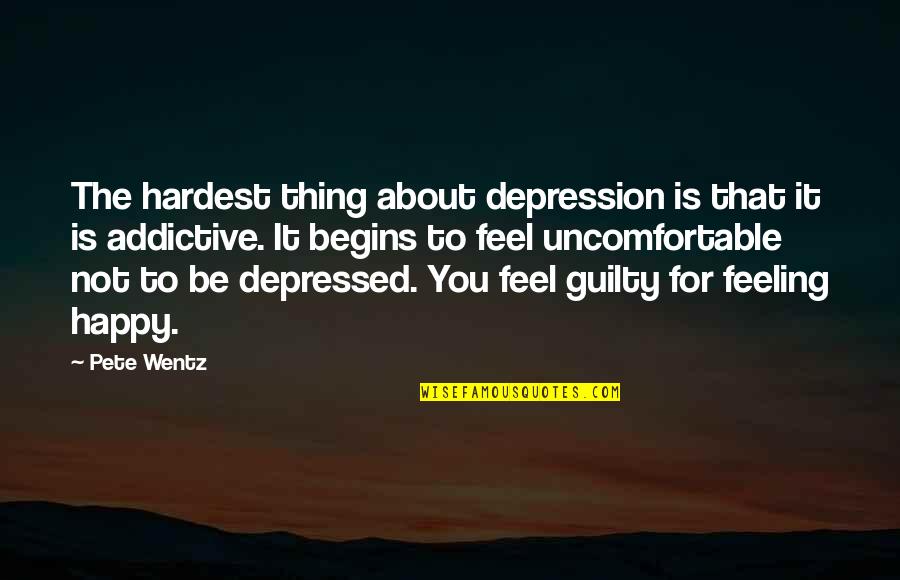 The hardest thing about depression is that it is addictive. It begins to feel uncomfortable not to be depressed. You feel guilty for feeling happy. —
Pete Wentz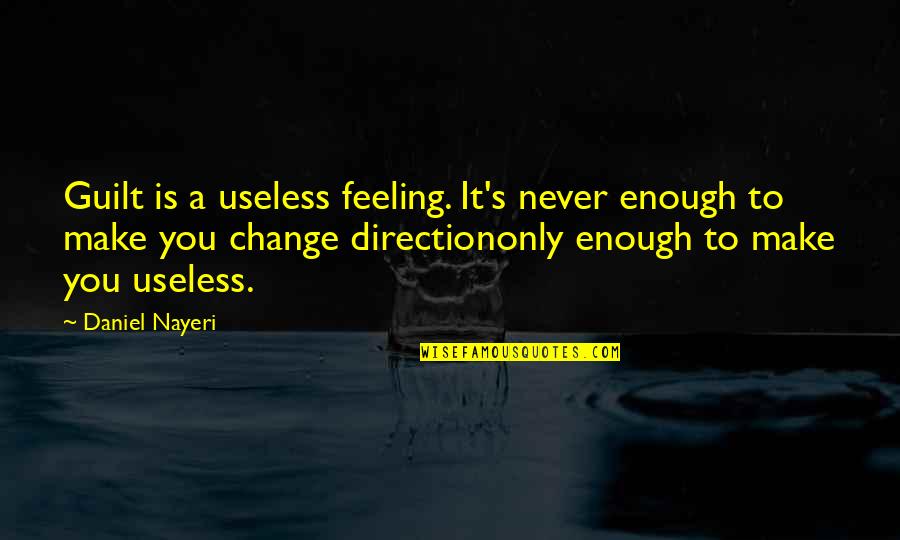 Guilt is a useless feeling. It's never enough to make you change direction
only enough to make you useless. —
Daniel Nayeri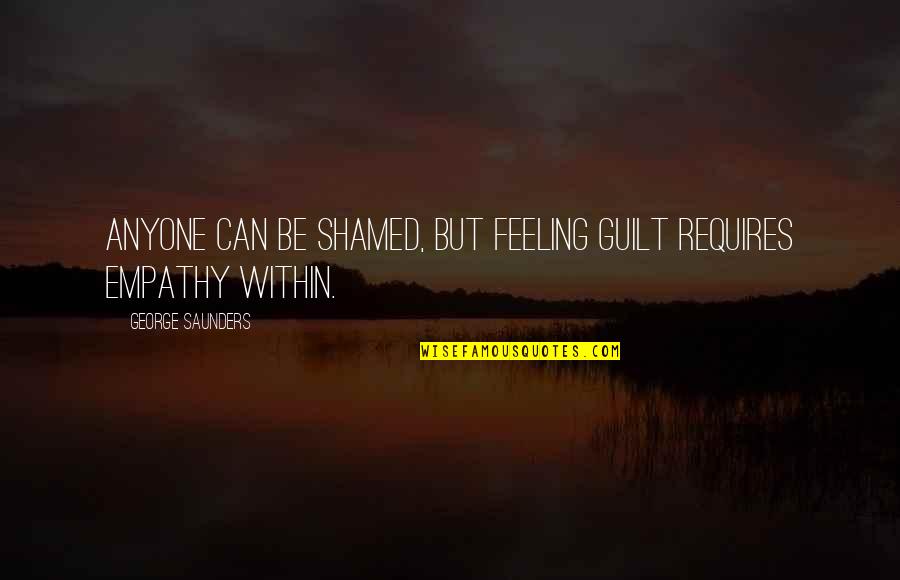 Anyone can be shamed, but feeling guilt requires empathy within. —
George Saunders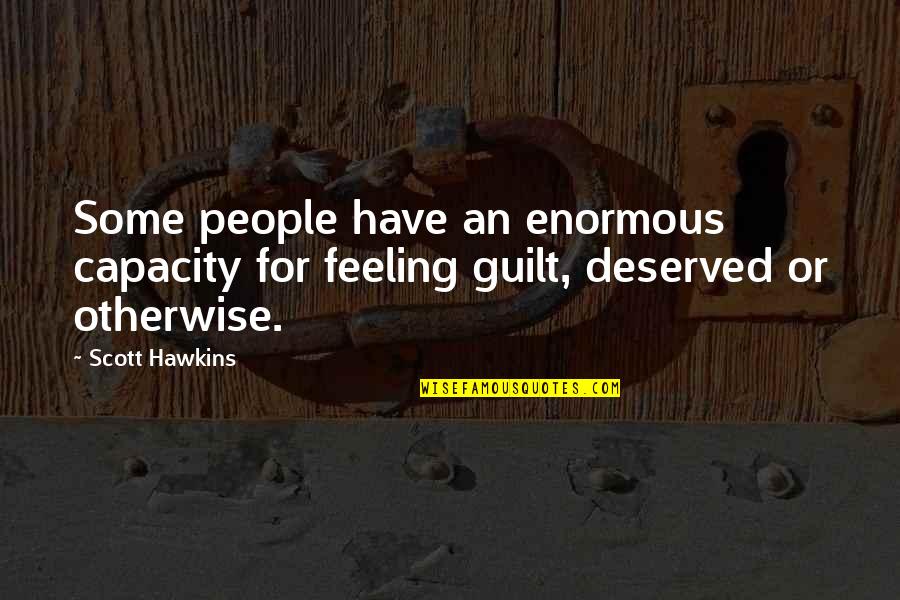 Some people have an enormous capacity for feeling guilt, deserved or otherwise. —
Scott Hawkins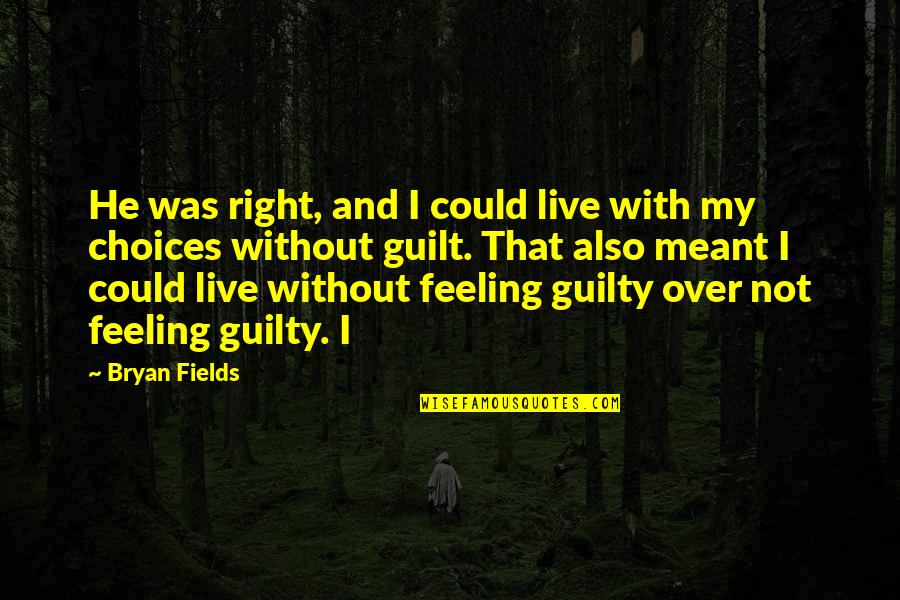 He was right, and I could live with my choices without guilt. That also meant I could live without feeling guilty over not feeling guilty. I —
Bryan Fields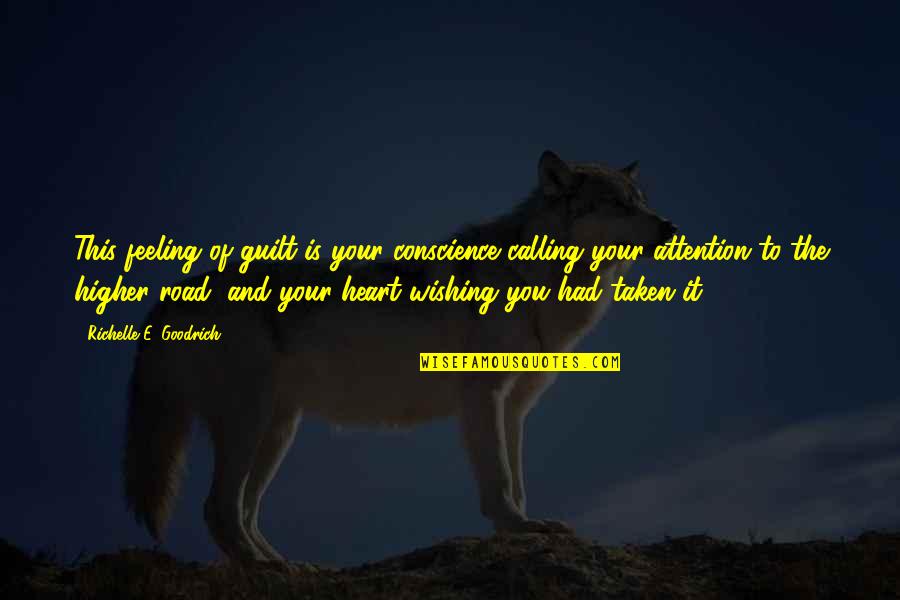 This feeling of guilt is your conscience calling your attention to the higher road, and your heart wishing you had taken it. —
Richelle E. Goodrich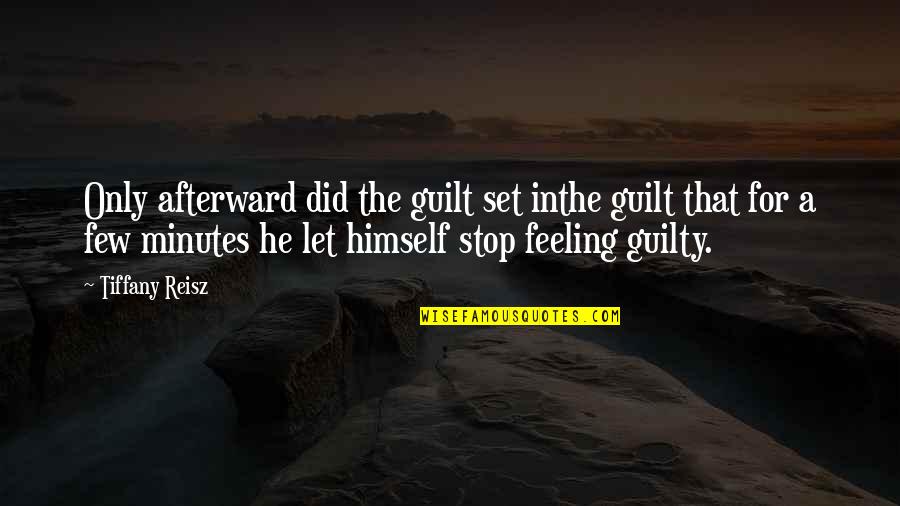 Only afterward did the guilt set in
the guilt that for a few minutes he let himself stop feeling guilty. —
Tiffany Reisz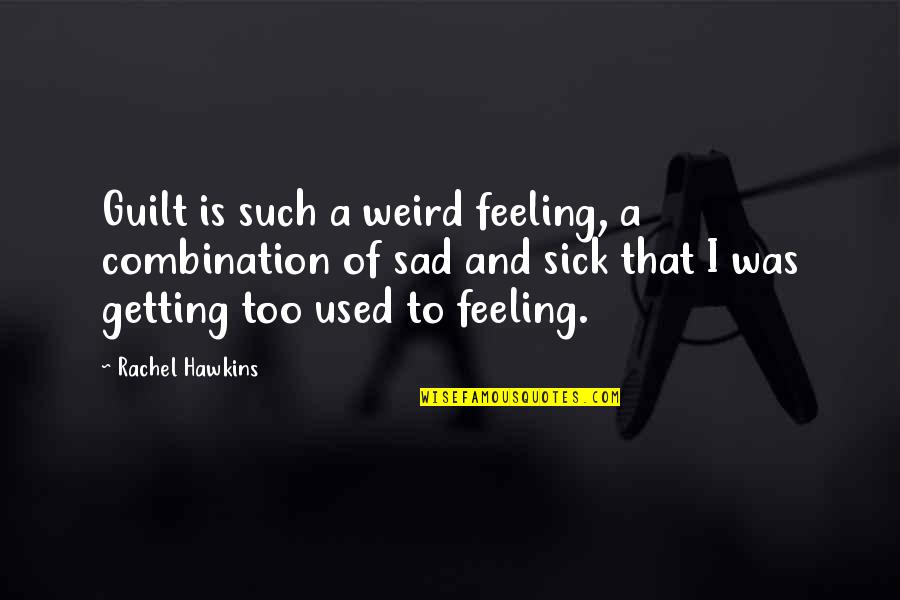 Guilt is such a weird feeling, a combination of sad and sick that I was getting too used to feeling. —
Rachel Hawkins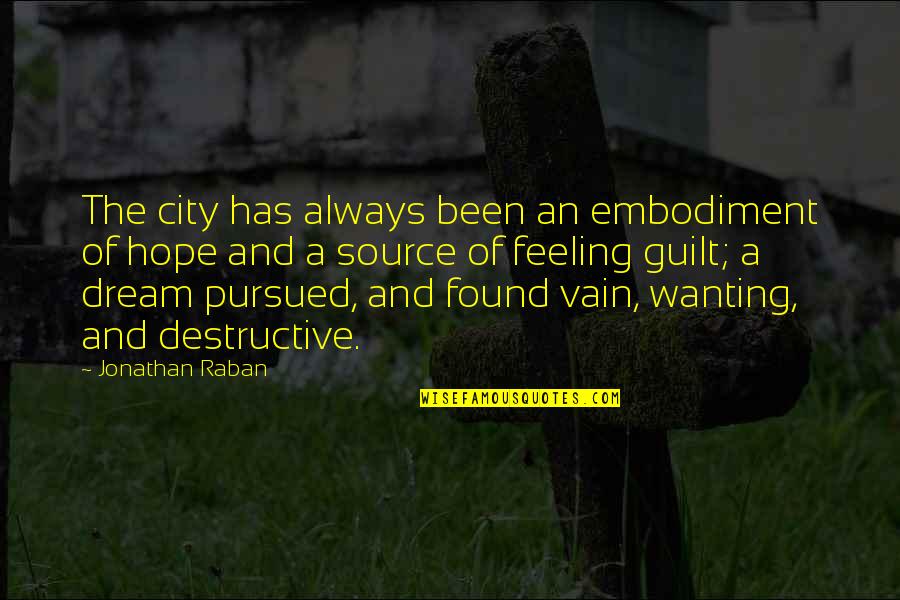 The city has always been an embodiment of hope and a source of feeling guilt; a dream pursued, and found vain, wanting, and destructive. —
Jonathan Raban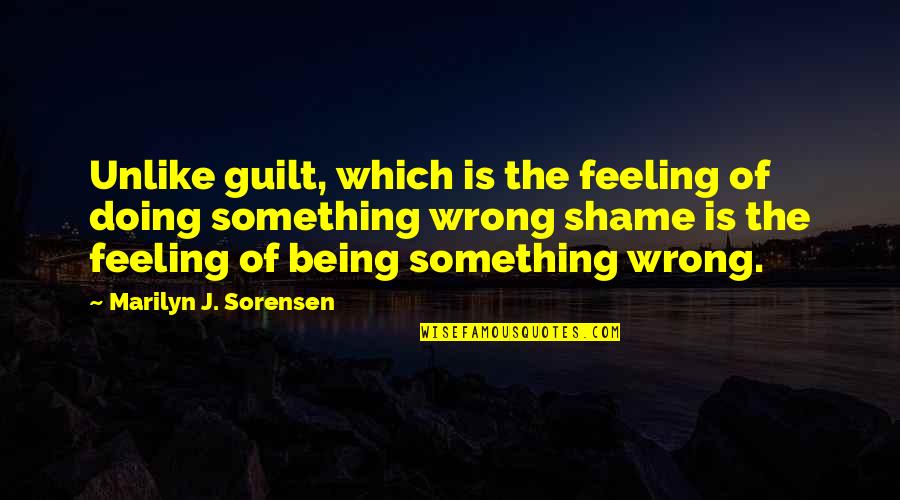 Unlike guilt, which is the feeling of doing something wrong shame is the feeling of being something wrong. —
Marilyn J. Sorensen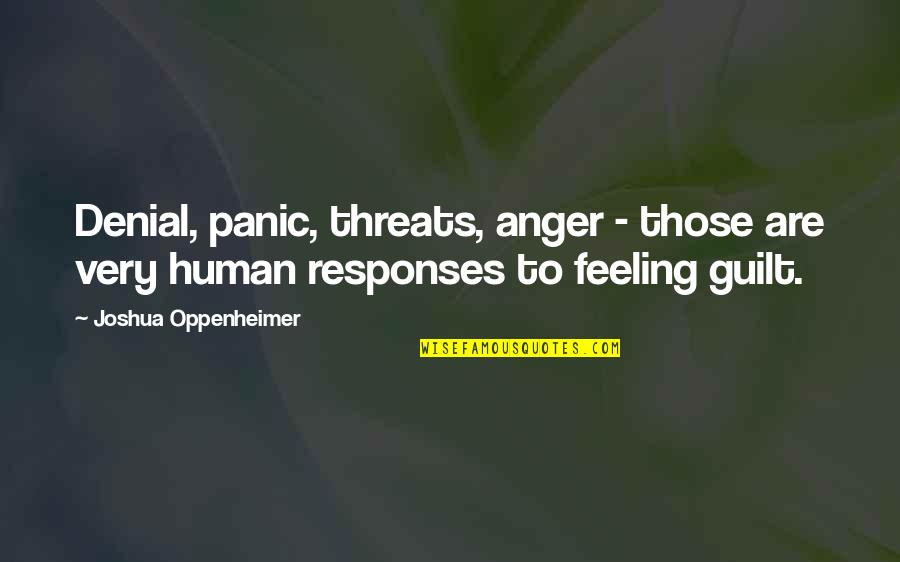 Denial, panic, threats, anger - those are very human responses to feeling guilt. —
Joshua Oppenheimer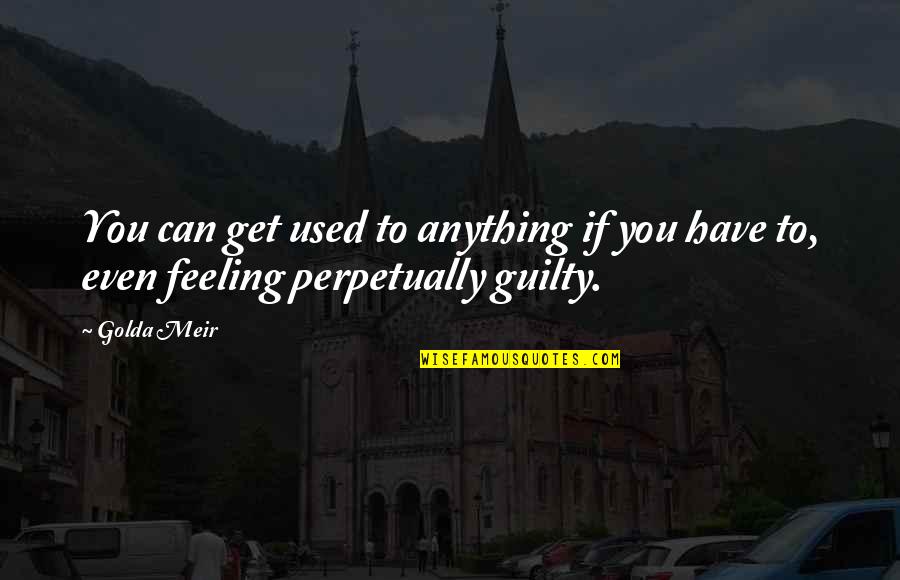 You can get used to anything if you have to, even feeling perpetually guilty. —
Golda Meir
As for the deaths of the Valkyries - that was a sacrifice they willingly made. Do not dishonor them by feeling guilt. You cannot prevent every death, —
Rick Riordan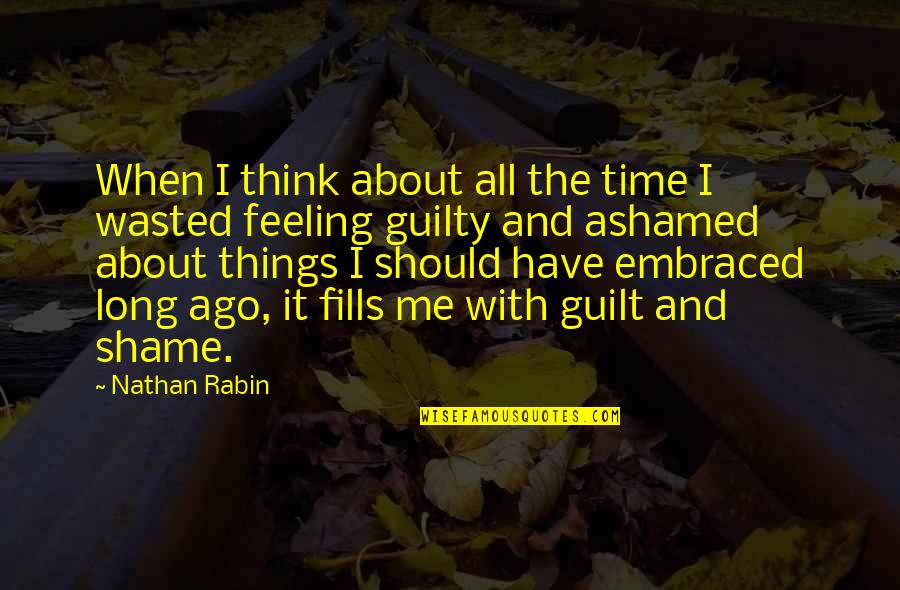 When I think about all the time I wasted feeling guilty and ashamed about things I should have embraced long ago, it fills me with guilt and shame. —
Nathan Rabin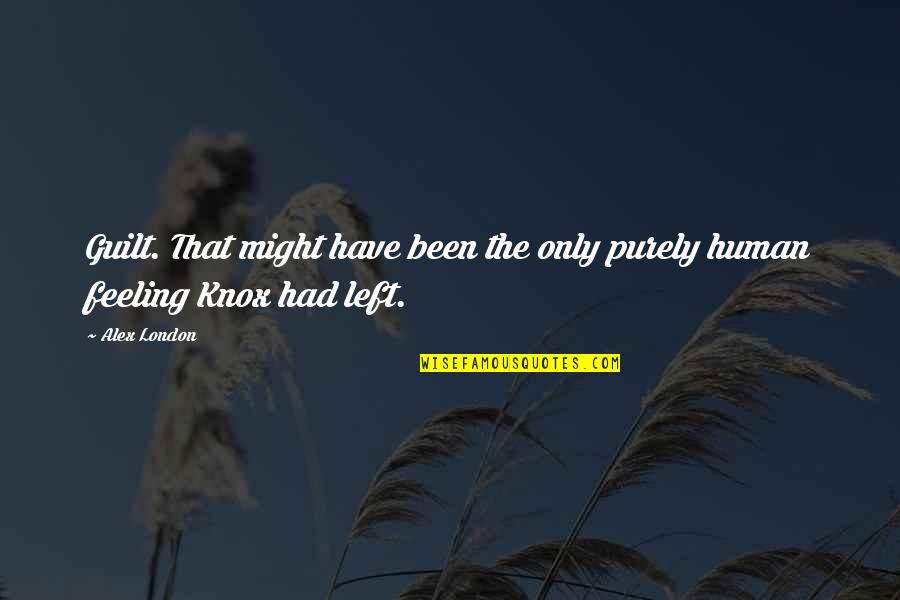 Guilt. That might have been the only purely human feeling Knox had left. —
Alex London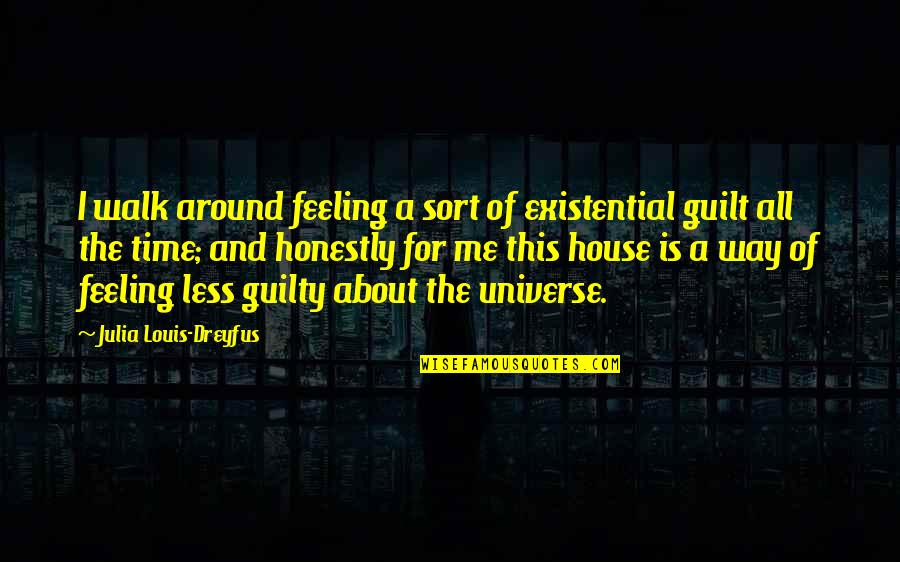 I walk around feeling a sort of existential guilt all the time; and honestly for me this house is a way of feeling less guilty about the universe. —
Julia Louis-Dreyfus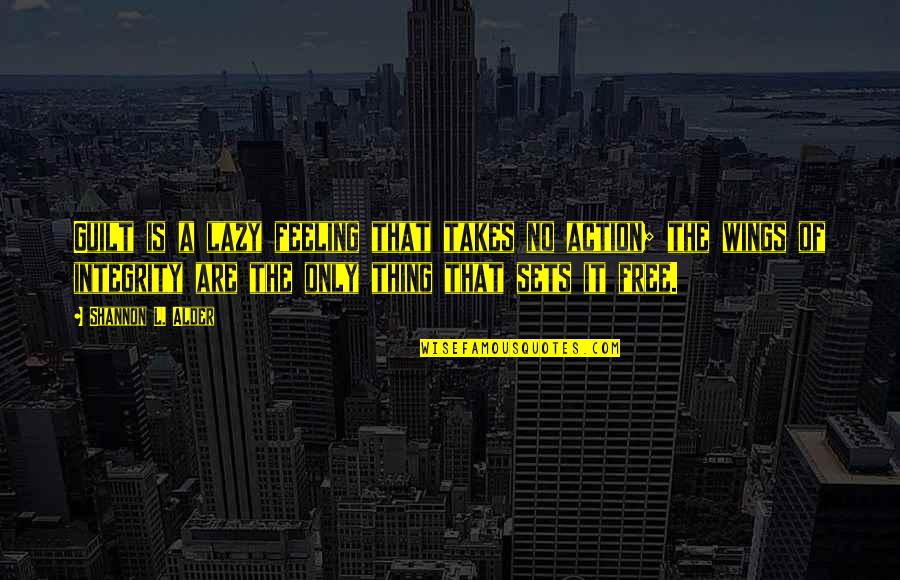 Guilt is a lazy feeling that takes no action; the wings of integrity are the only thing that sets it free. —
Shannon L. Alder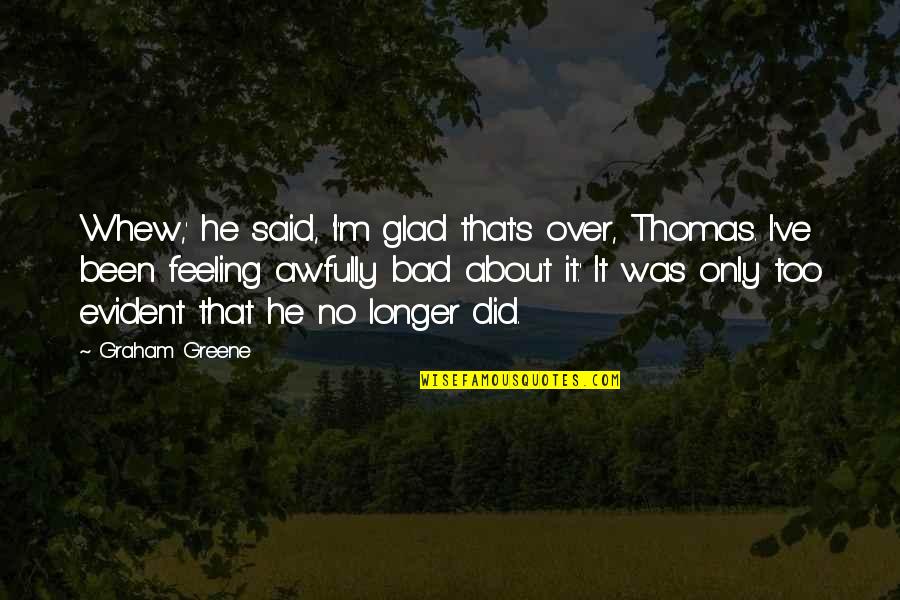 Whew,' he said, 'I'm glad that's over, Thomas. I've been feeling awfully bad about it.' It was only too evident that he no longer did. —
Graham Greene