Good Clothing Quotes
Collection of top 20 famous quotes about Good Clothing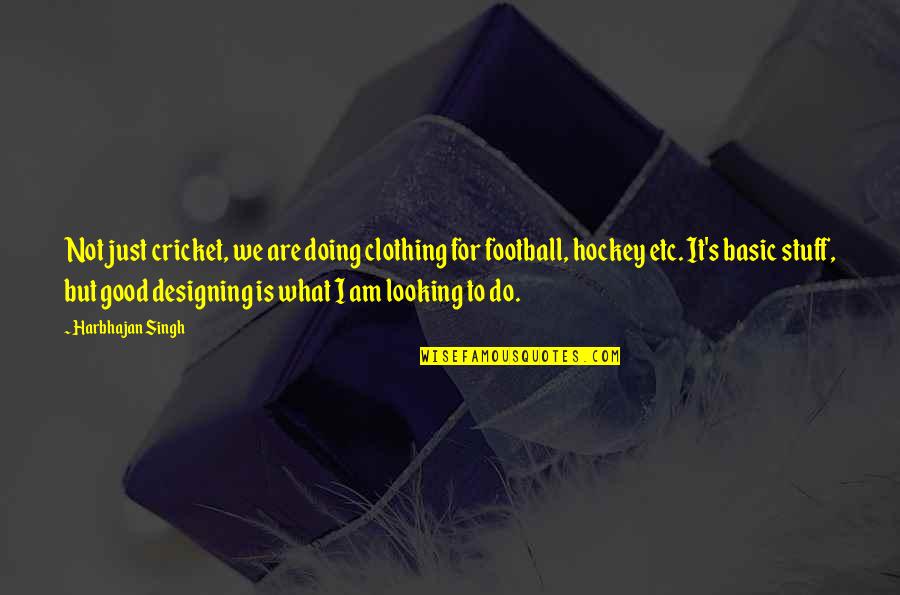 Not just cricket, we are doing clothing for football, hockey etc. It's basic stuff, but good designing is what I am looking to do.
—
Harbhajan Singh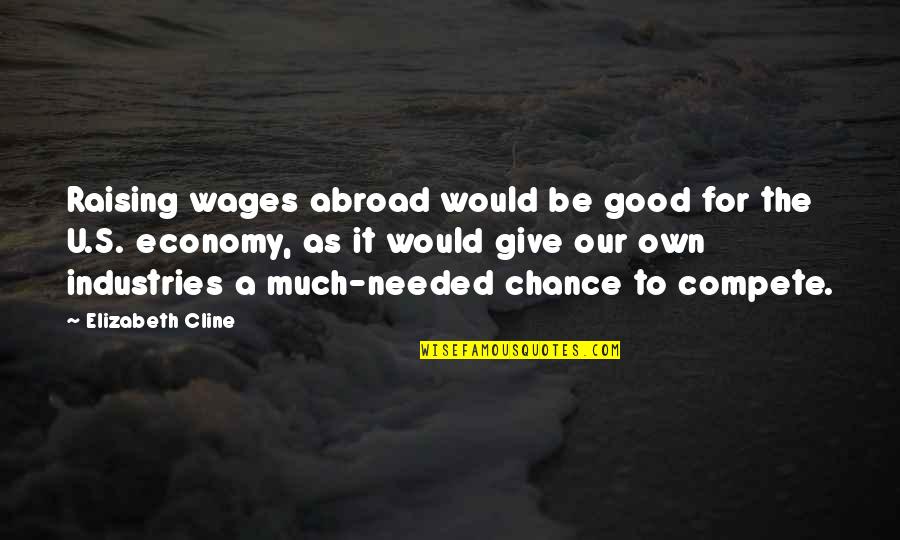 Raising wages abroad would be good for the U.S. economy, as it would give our own industries a much-needed chance to compete.
—
Elizabeth Cline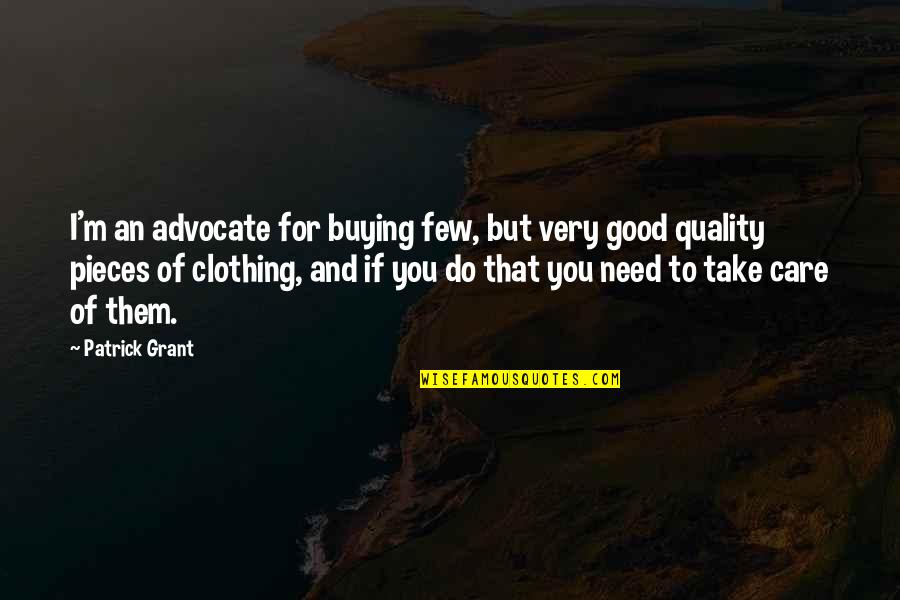 I'm an advocate for buying few, but very good quality pieces of clothing, and if you do that you need to take care of them. —
Patrick Grant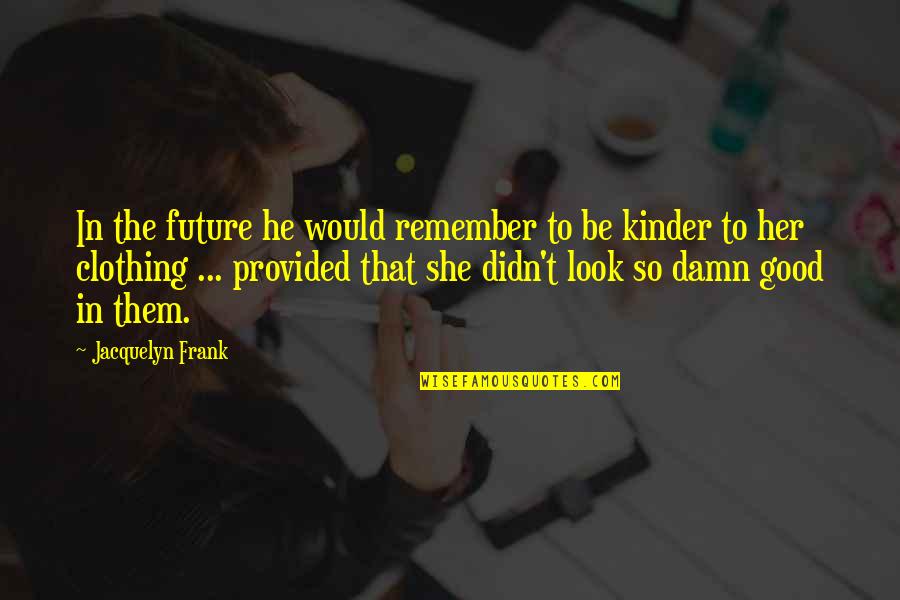 In the future he would remember to be kinder to her clothing ... provided that she didn't look so damn good in them. —
Jacquelyn Frank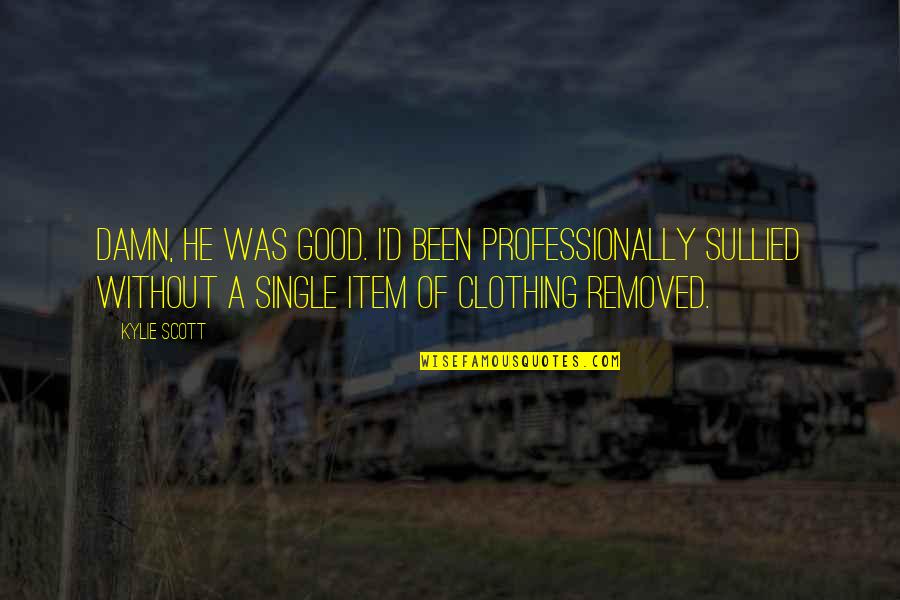 Damn, he was good. I'd been professionally sullied without a single item of clothing removed. —
Kylie Scott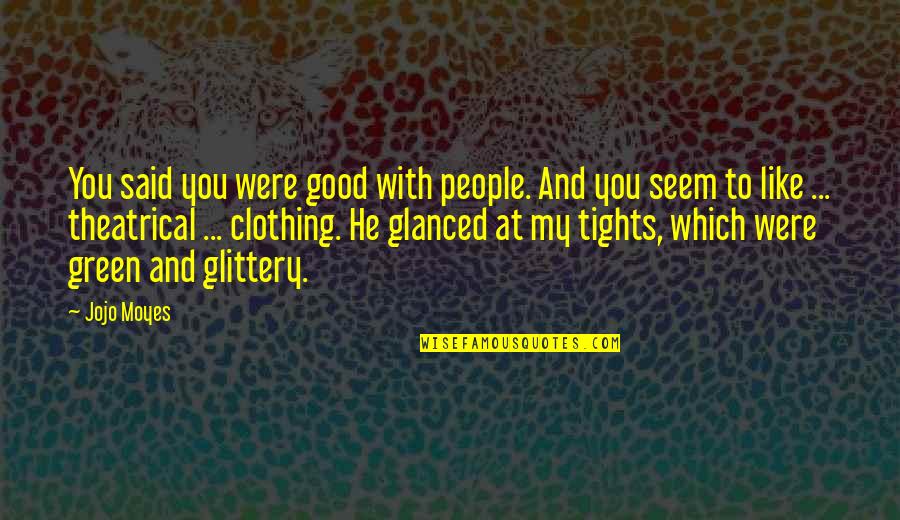 You said you were good with people. And you seem to like ... theatrical ... clothing. He glanced at my tights, which were green and glittery. —
Jojo Moyes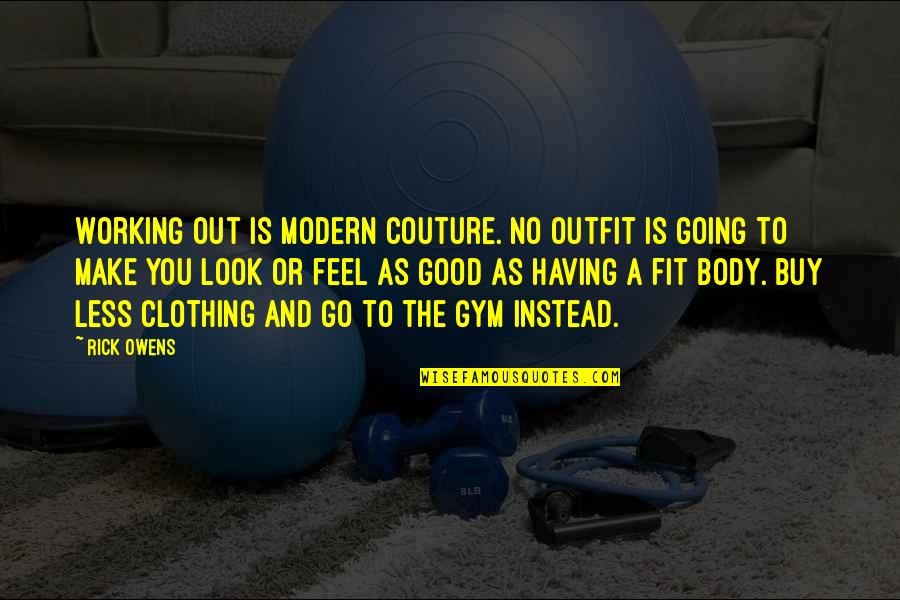 Working out is modern couture. No outfit is going to make you look or feel as good as having a fit body. Buy less clothing and go to the gym instead. —
Rick Owens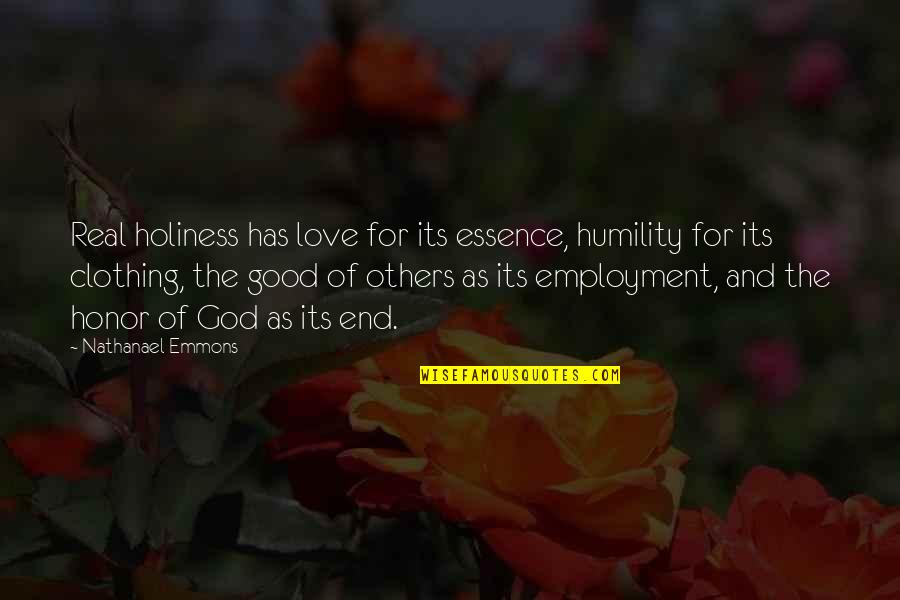 Real holiness has love for its essence, humility for its clothing, the good of others as its employment, and the honor of God as its end. —
Nathanael Emmons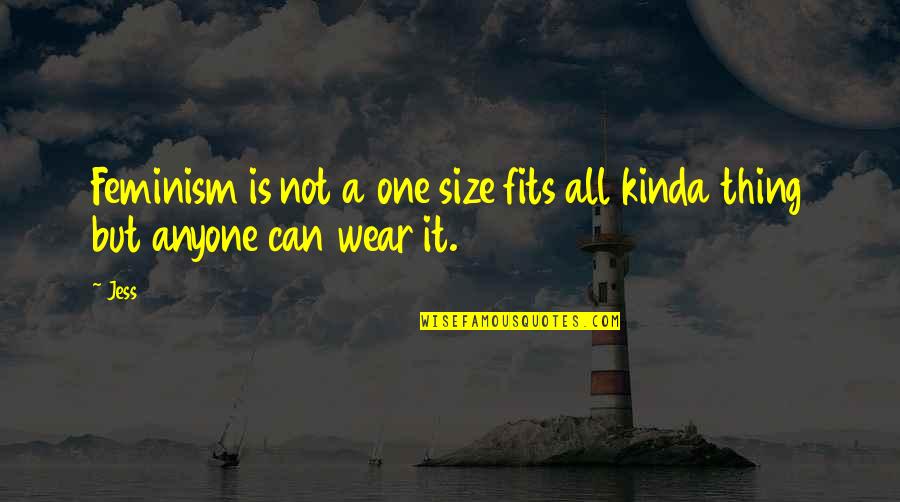 Feminism is not a one size fits all kinda thing but anyone can wear it. —
Jess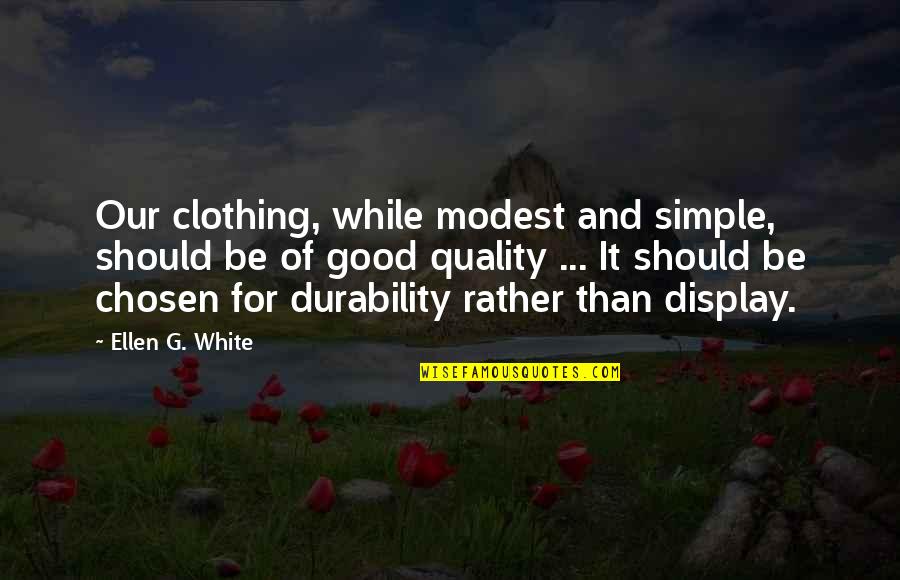 Our clothing, while modest and simple, should be of good quality ... It should be chosen for durability rather than display. —
Ellen G. White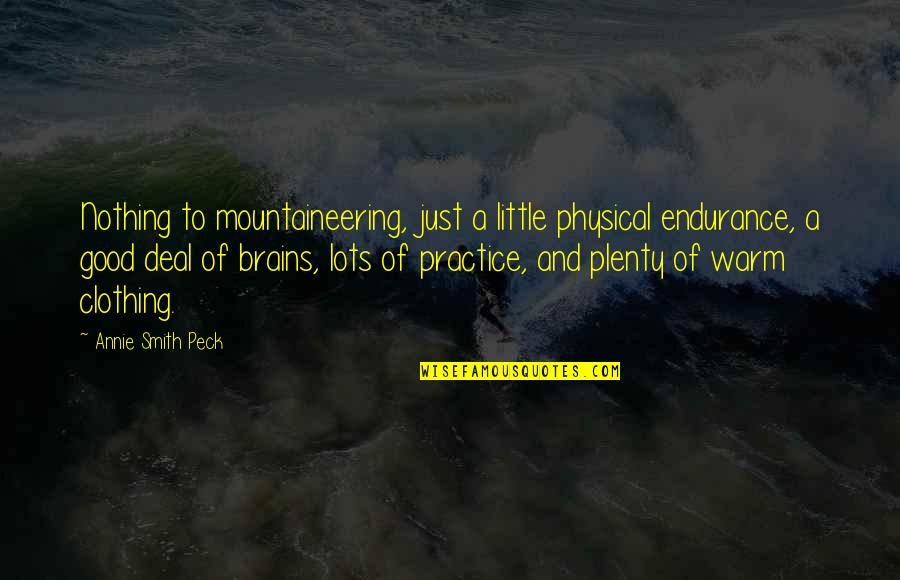 Nothing to mountaineering, just a little physical endurance, a good deal of brains, lots of practice, and plenty of warm clothing. —
Annie Smith Peck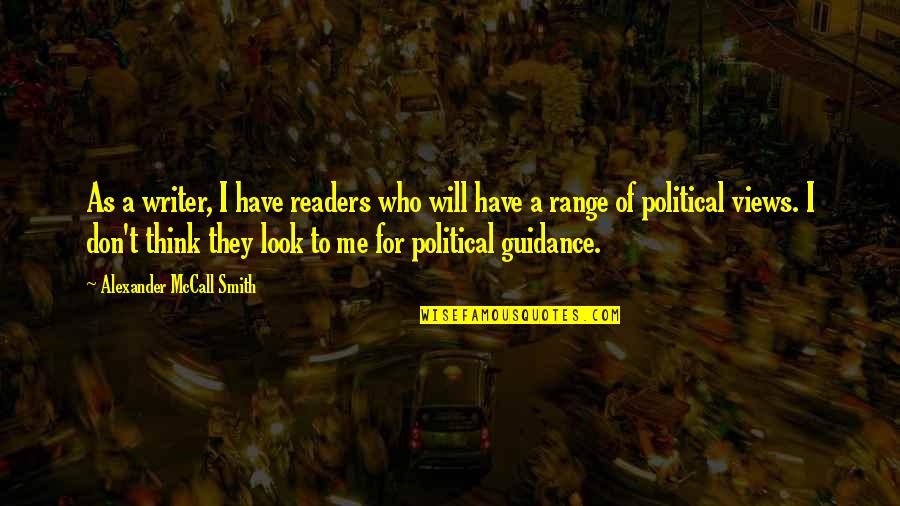 As a writer, I have readers who will have a range of political views. I don't think they look to me for political guidance. —
Alexander McCall Smith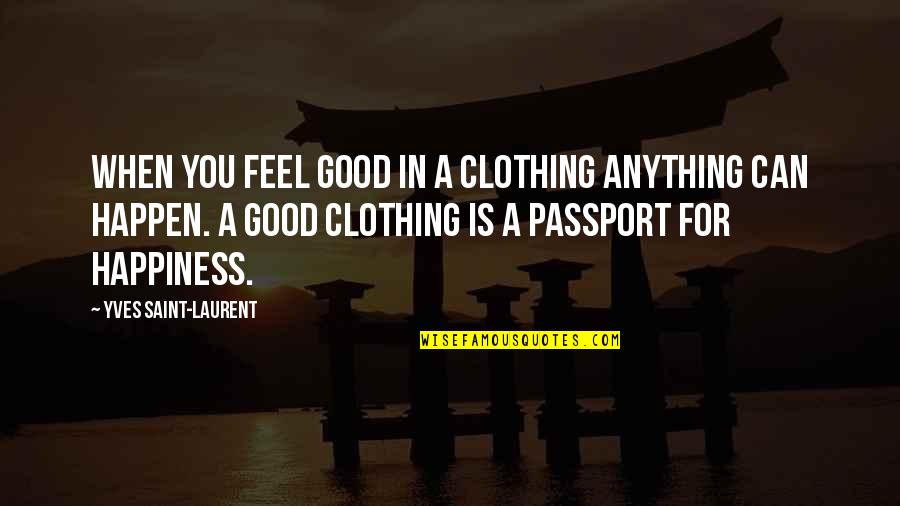 When you feel good in a clothing anything can happen. A
good clothing
is a passport for happiness. —
Yves Saint-Laurent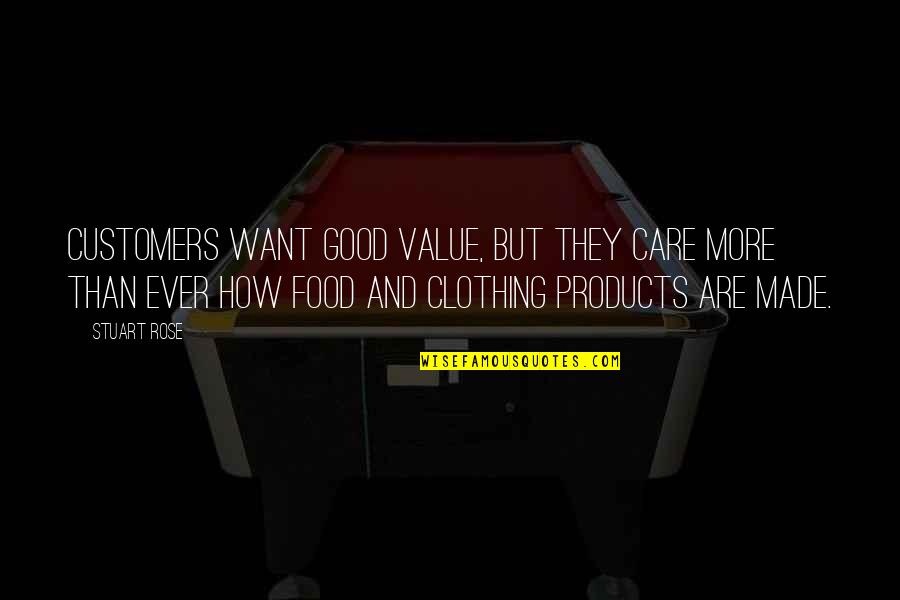 Customers want good value, but they care more than ever how food and clothing products are made. —
Stuart Rose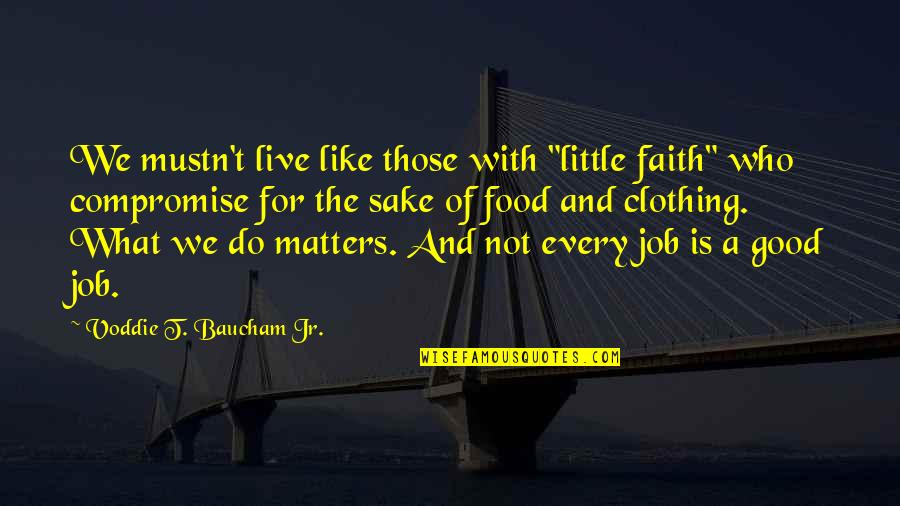 We mustn't live like those with "little faith" who compromise for the sake of food and clothing. What we do matters. And not every job is a good job. —
Voddie T. Baucham Jr.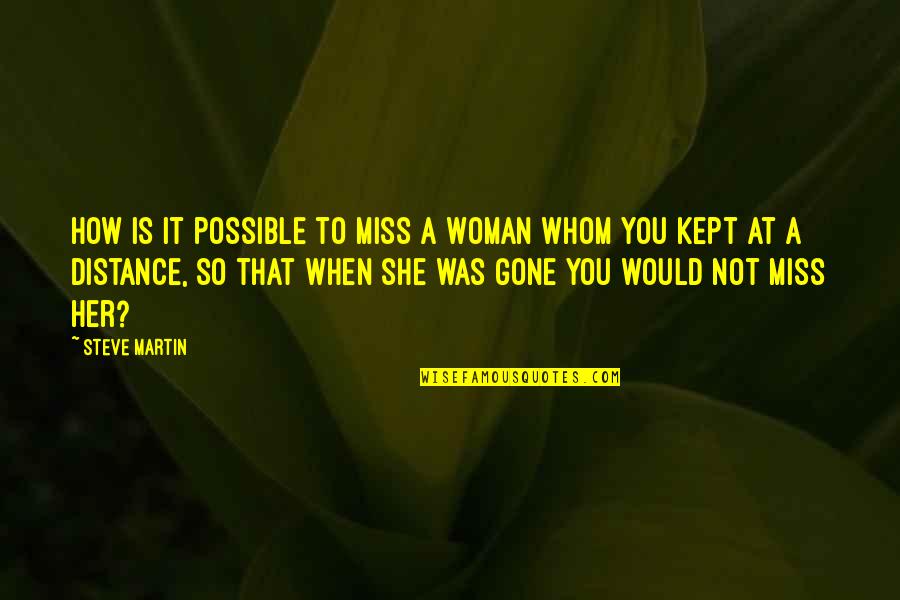 How is it possible to miss a woman whom you kept at a distance, so that when she was gone you would not miss her? —
Steve Martin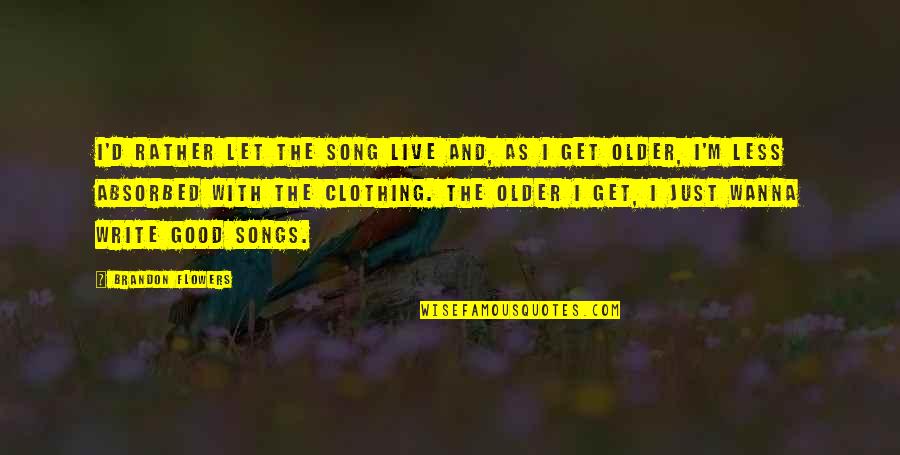 I'd rather let the song live and, as I get older, I'm less absorbed with the clothing. The older I get, I just wanna write good songs. —
Brandon Flowers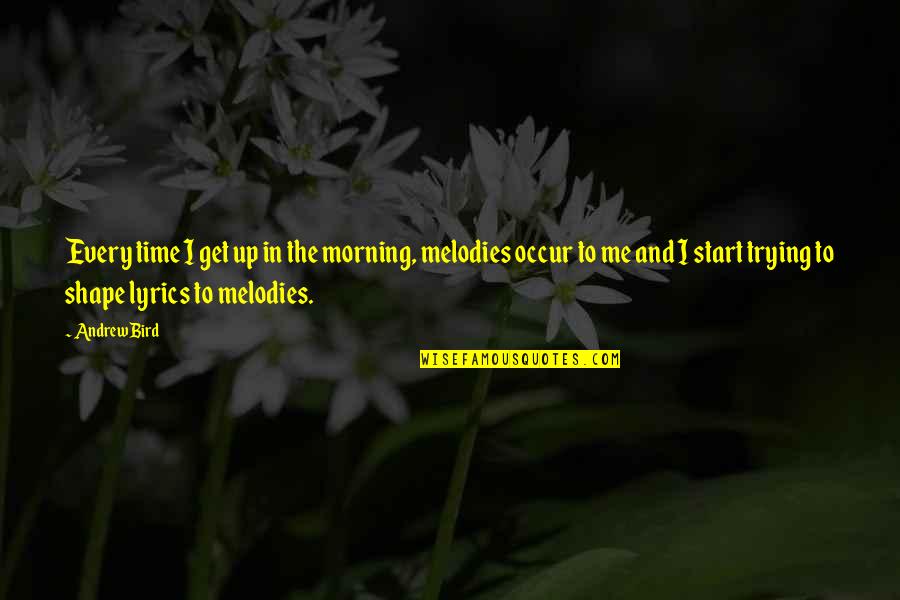 Every time I get up in the morning, melodies occur to me and I start trying to shape lyrics to melodies. —
Andrew Bird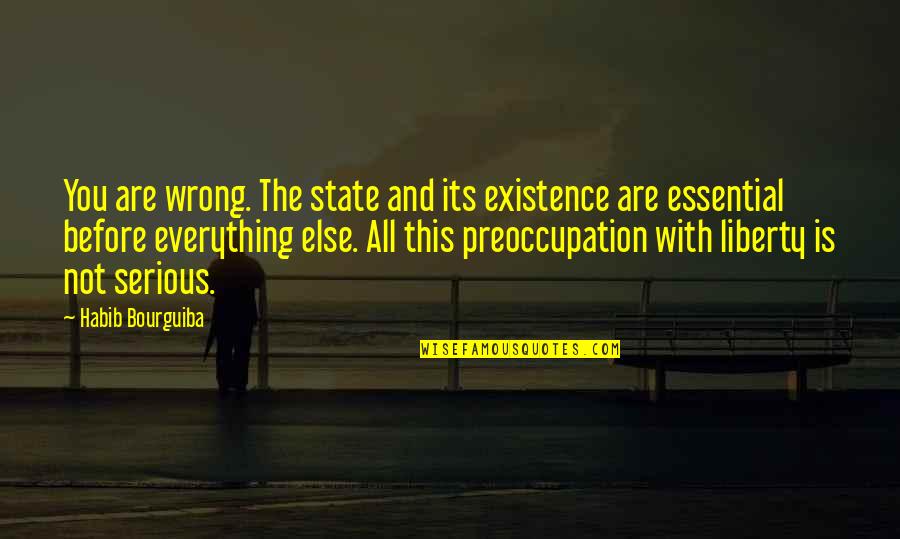 You are wrong. The state and its existence are essential before everything else. All this preoccupation with liberty is not serious. —
Habib Bourguiba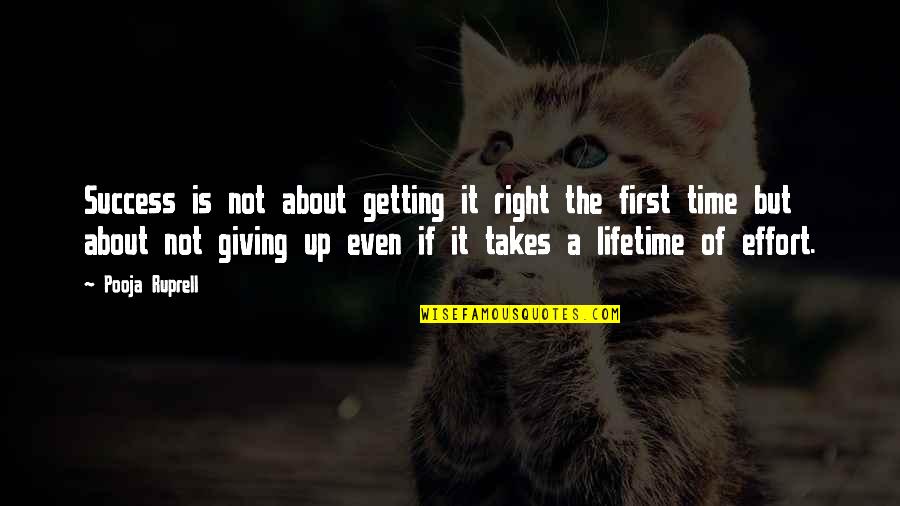 Success is not about getting it right the first time but about not giving up even if it takes a lifetime of effort. —
Pooja Ruprell