Giving More Love Quotes
Collection of top 59 famous quotes about Giving More Love
Giving More Love Quotes & Sayings
Happy to read and share the best inspirational Giving More Love quotes, sayings and quotations on Wise Famous Quotes.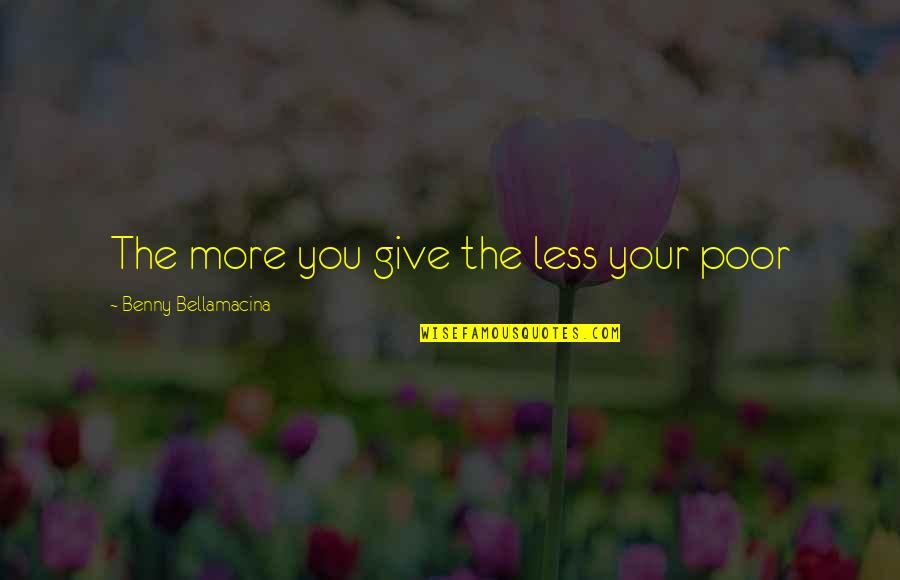 The more you give the less your poor
—
Benny Bellamacina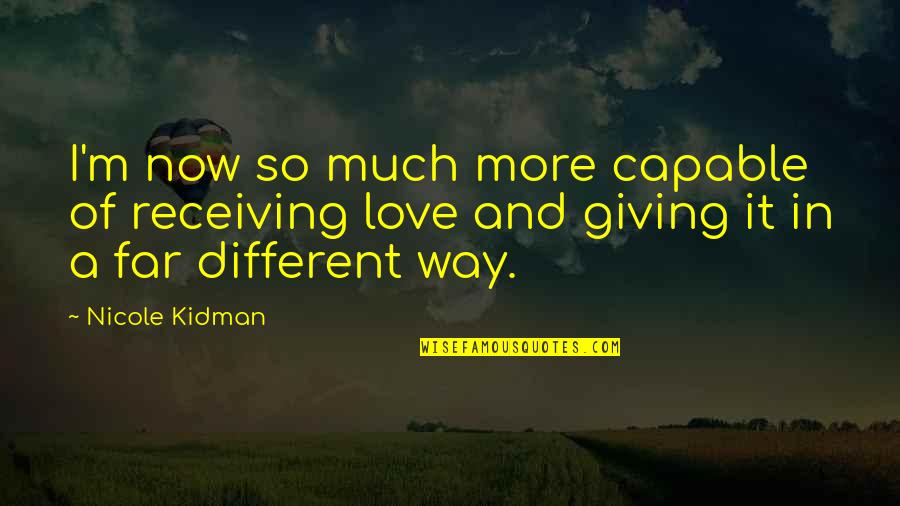 I'm now so much more capable of receiving love and giving it in a far different way.
—
Nicole Kidman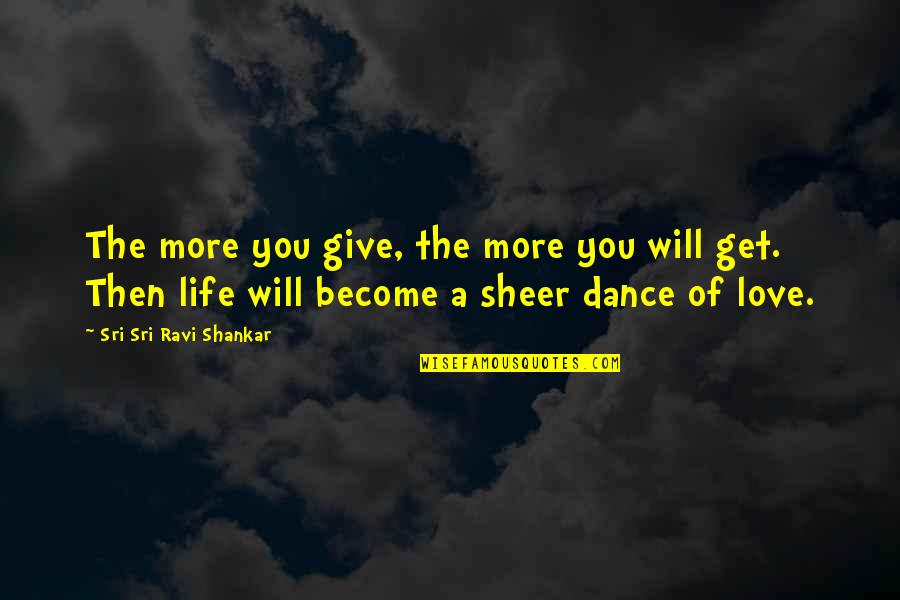 The more you give, the more you will get. Then life will become a sheer dance of love.
—
Sri Sri Ravi Shankar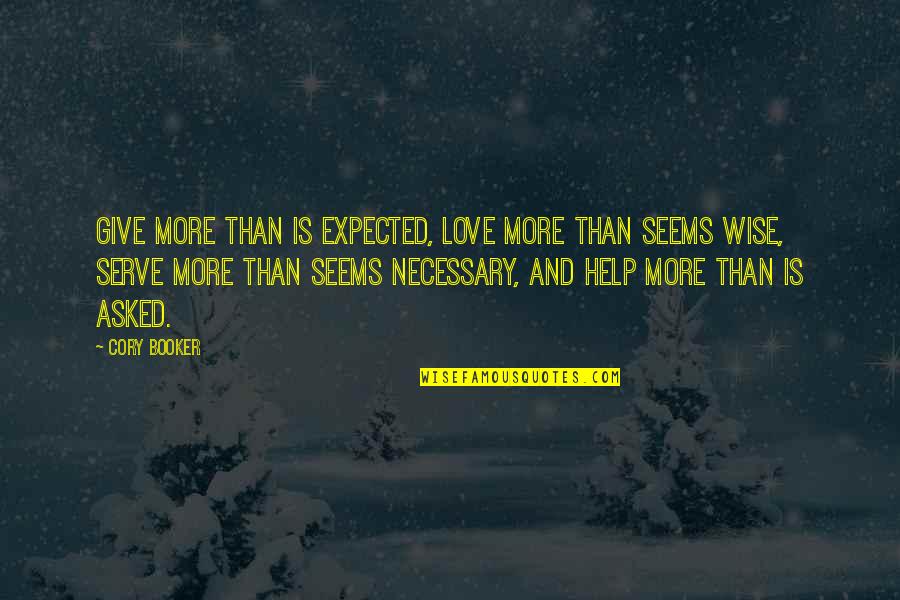 Give more than is expected, love more than seems wise, serve more than seems necessary, and help more than is asked. —
Cory Booker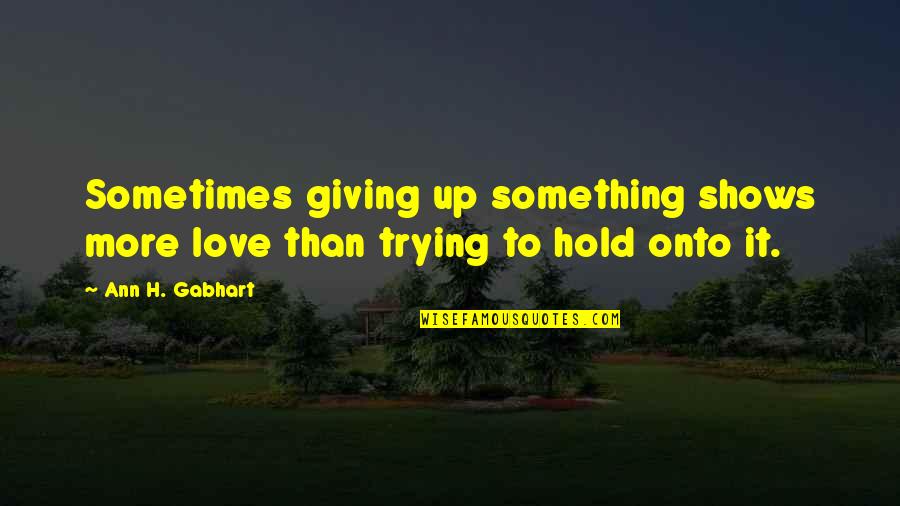 Sometimes giving up something shows more love than trying to hold onto it. —
Ann H. Gabhart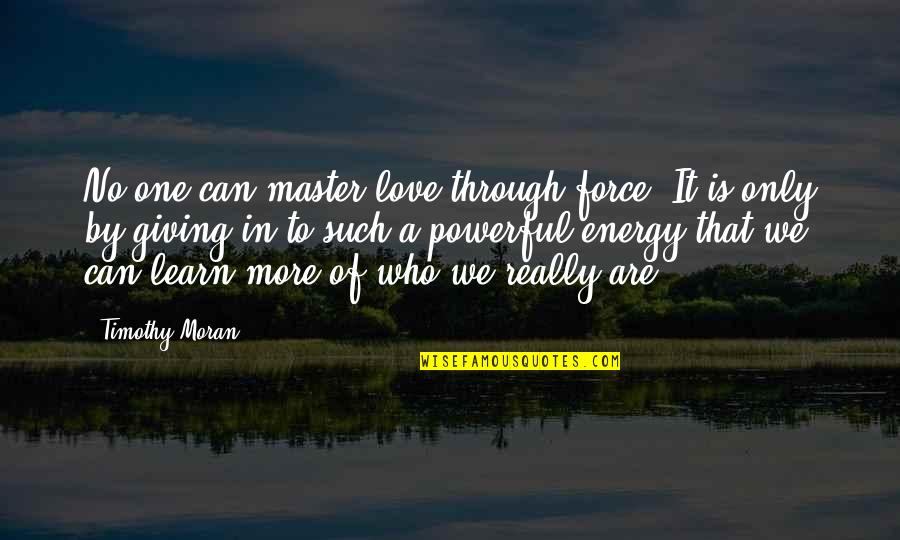 No one can master love through force. It is only by giving in to such a powerful energy that we can learn more of who we really are. —
Timothy Moran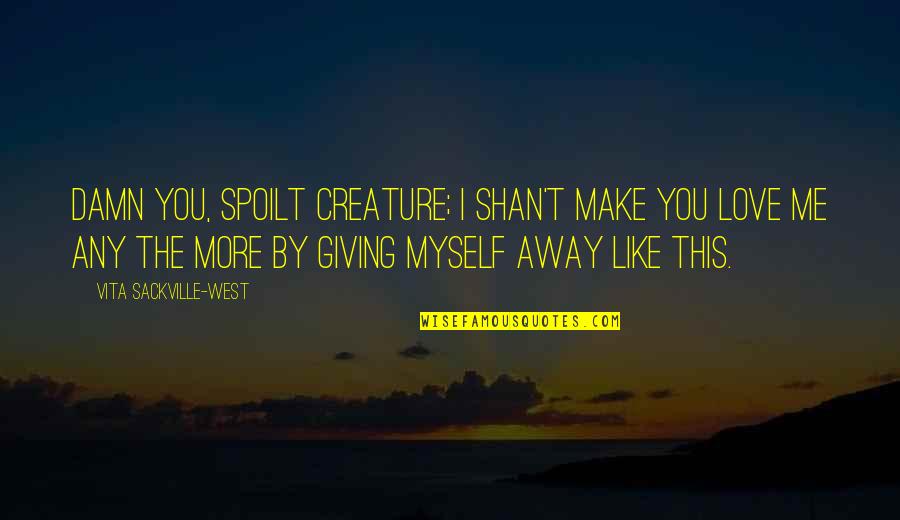 Damn you, spoilt creature; I shan't make you love me any the more by giving myself away like this. —
Vita Sackville-West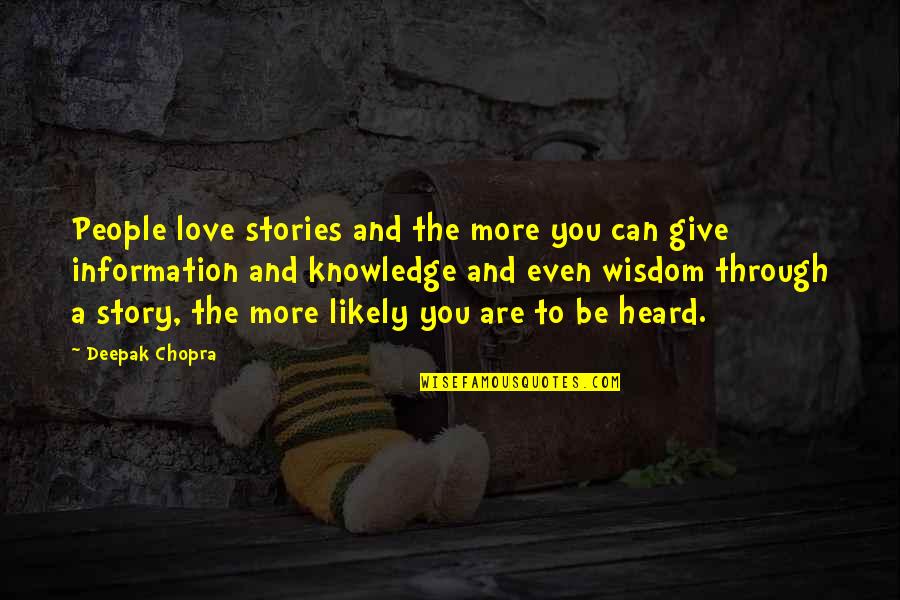 People love stories and the more you can give information and knowledge and even wisdom through a story, the more likely you are to be heard. —
Deepak Chopra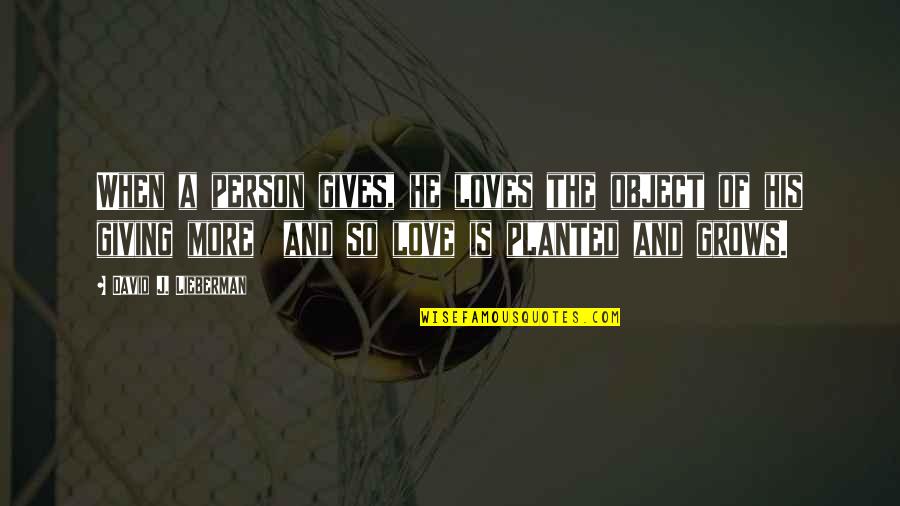 When a person gives, he loves the object of his giving more
and so love is planted and grows. —
David J. Lieberman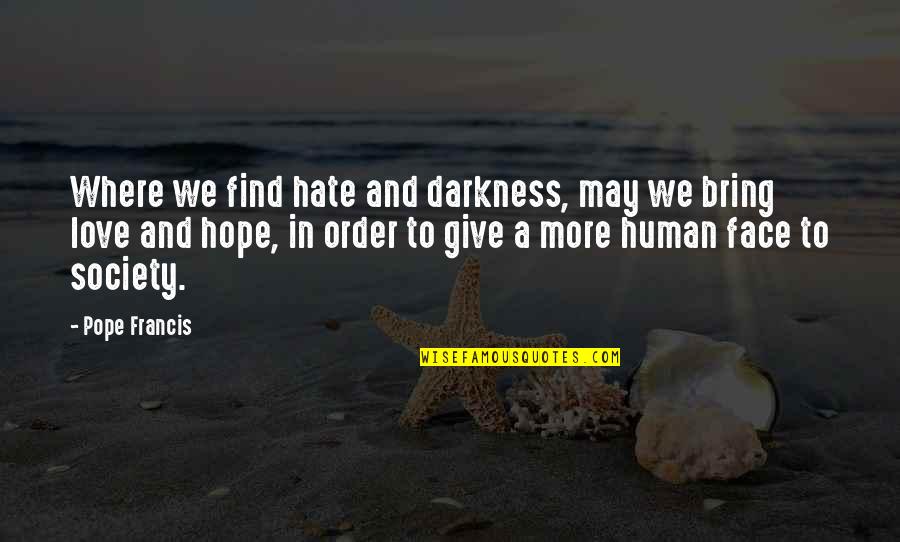 Where we find hate and darkness, may we bring love and hope, in order to give a more human face to society. —
Pope Francis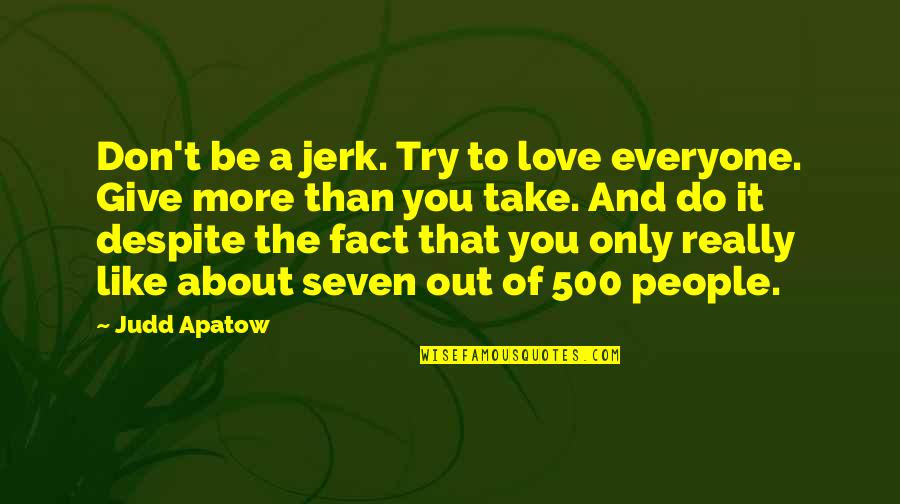 Don't be a jerk. Try to love everyone. Give more than you take. And do it despite the fact that you only really like about seven out of 500 people. —
Judd Apatow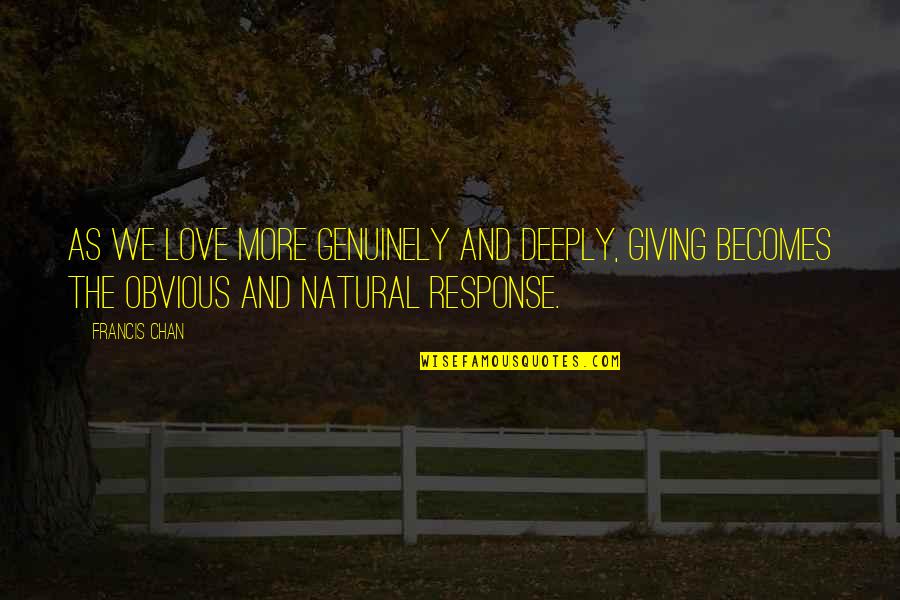 As we love more genuinely and deeply, giving becomes the obvious and natural response. —
Francis Chan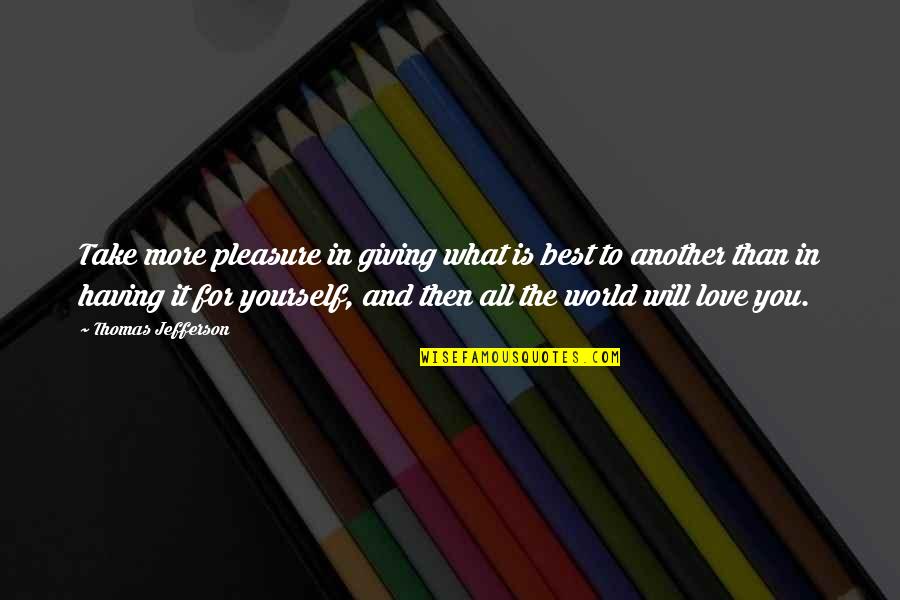 Take more pleasure in giving what is best to another than in having it for yourself, and then all the world will love you. —
Thomas Jefferson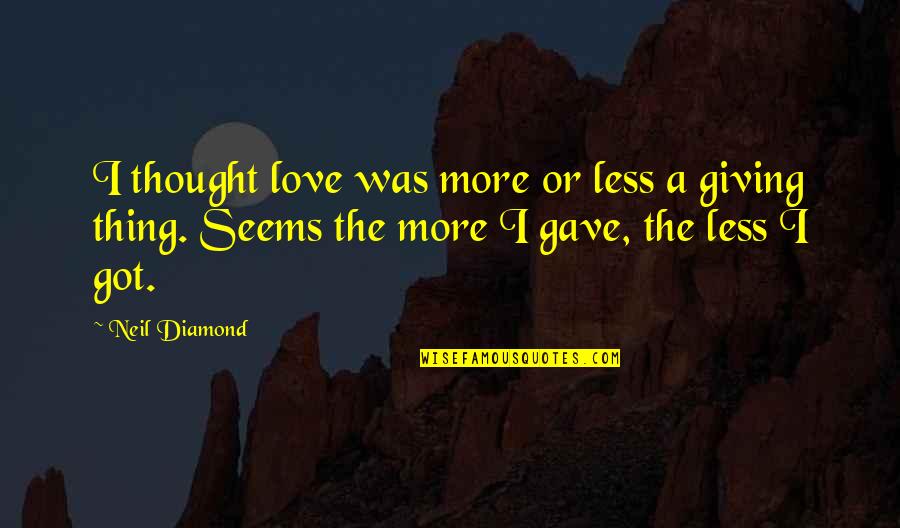 I thought love was more or less a giving thing. Seems the more I gave, the less I got. —
Neil Diamond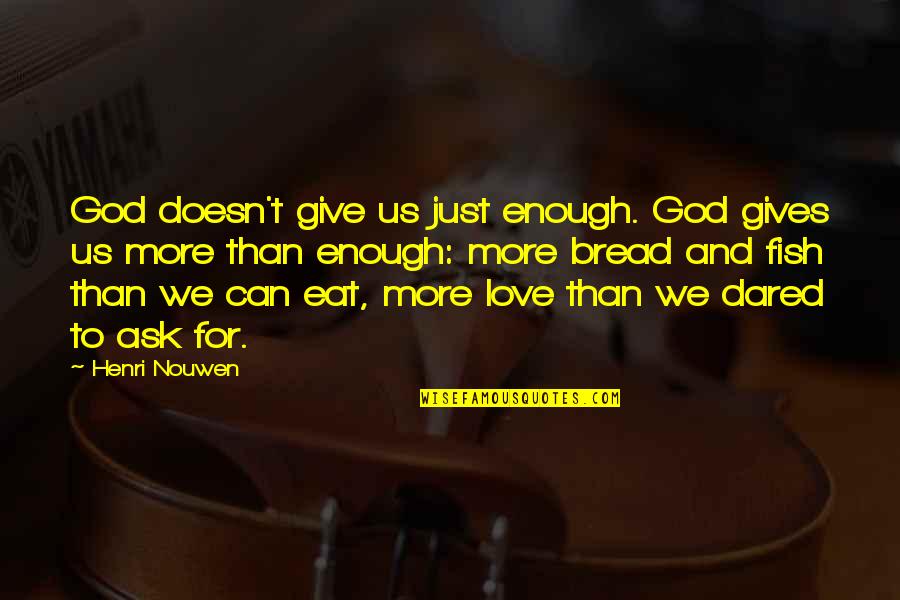 God doesn't give us just enough. God gives us more than enough: more bread and fish than we can eat, more love than we dared to ask for. —
Henri Nouwen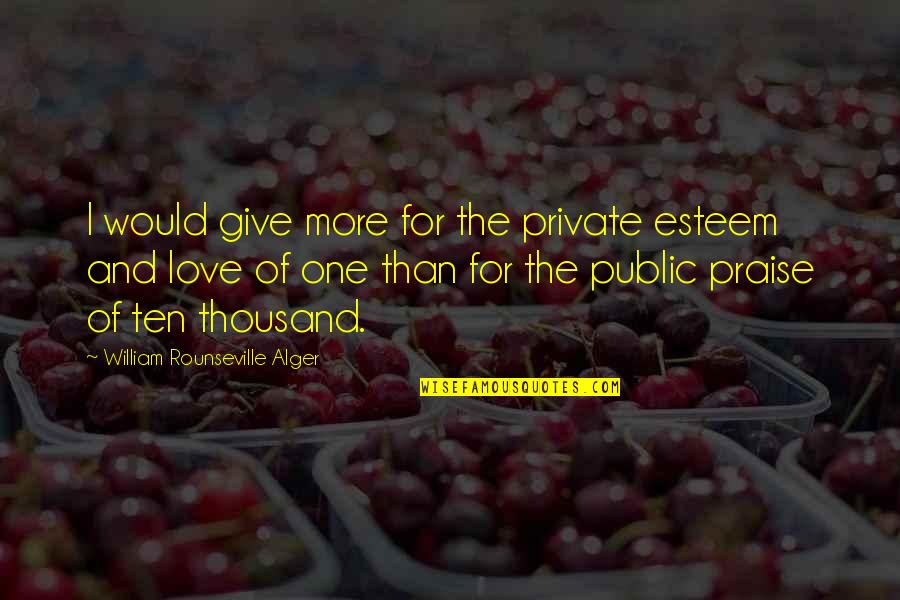 I would give more for the private esteem and love of one than for the public praise of ten thousand. —
William Rounseville Alger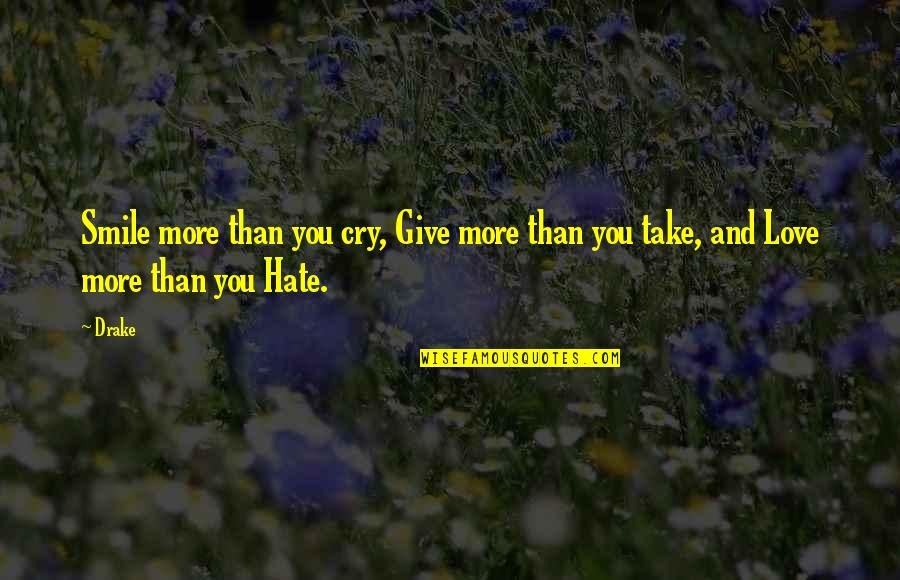 Smile more than you cry, Give more than you take, and Love more than you Hate. —
Drake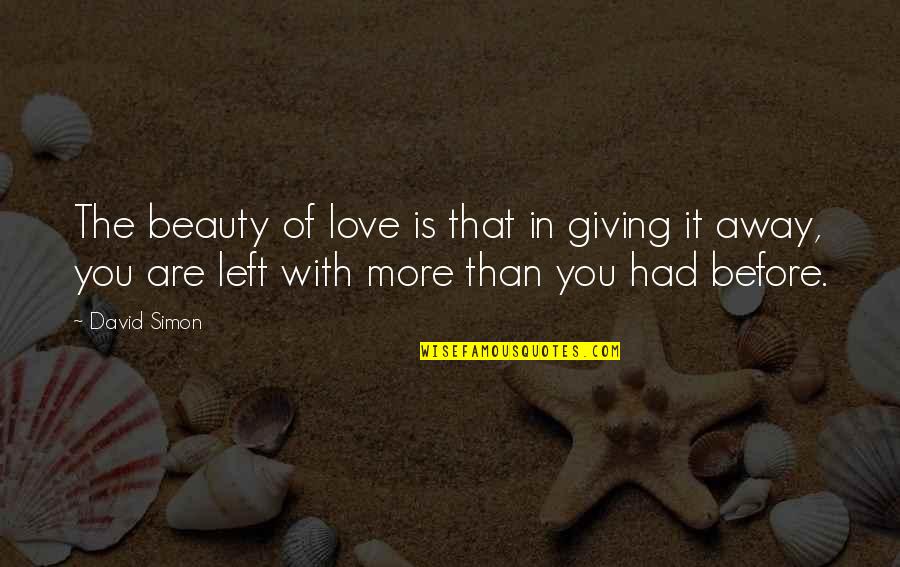 The beauty of love is that in giving it away, you are left with more than you had before. —
David Simon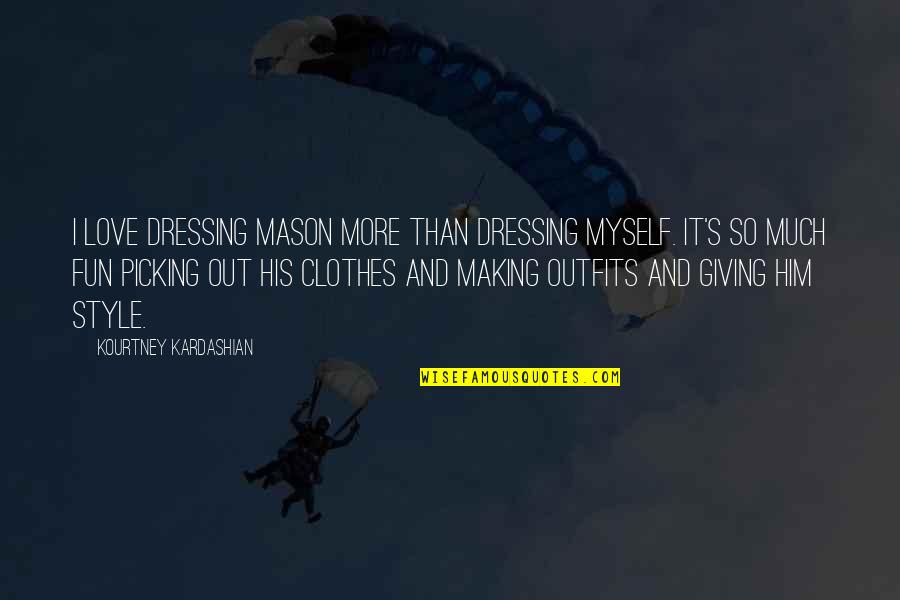 I love dressing Mason more than dressing myself. It's so much fun picking out his clothes and making outfits and giving him style. —
Kourtney Kardashian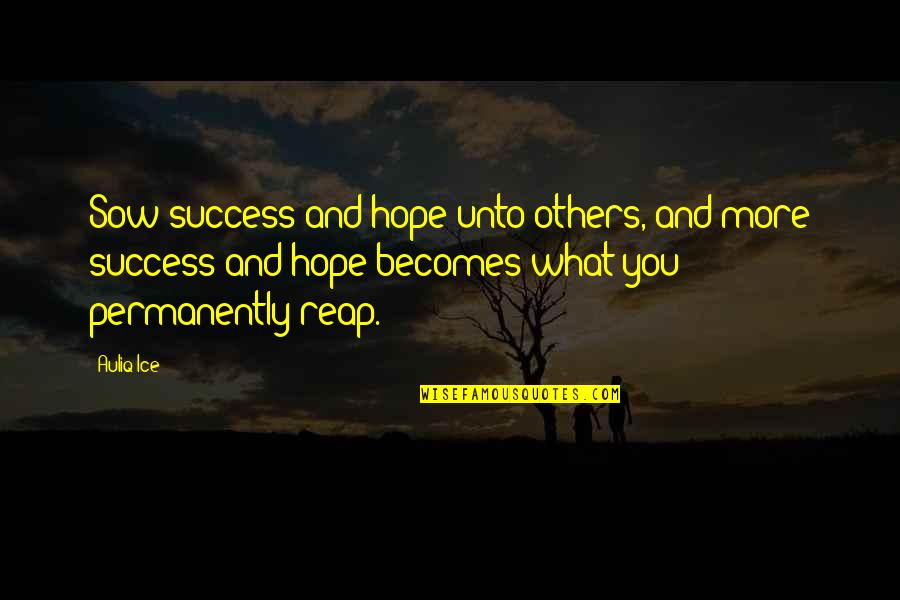 Sow success and hope unto others, and more success and hope becomes what you permanently reap. —
Auliq Ice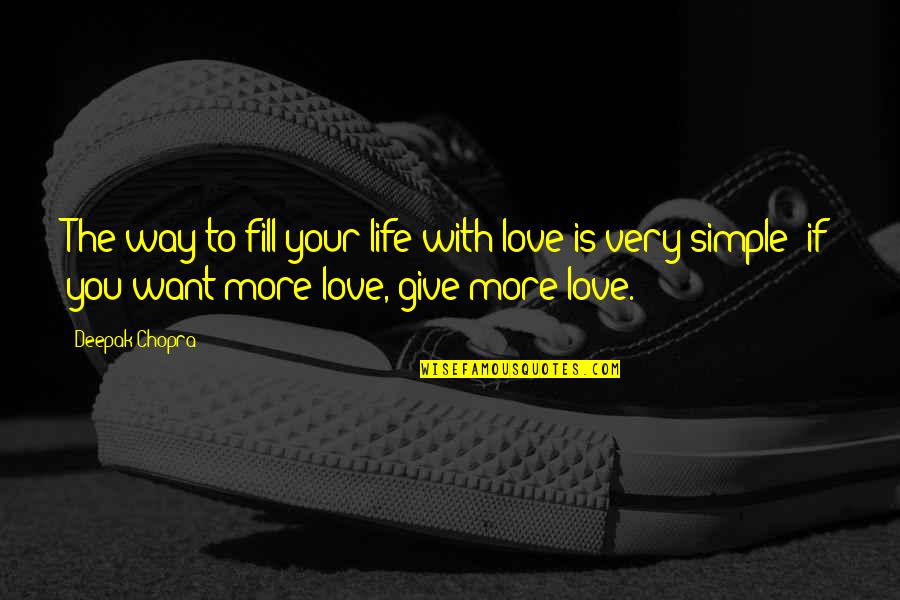 The way to fill your life with love is very simple: if you want more love, give more love. —
Deepak Chopra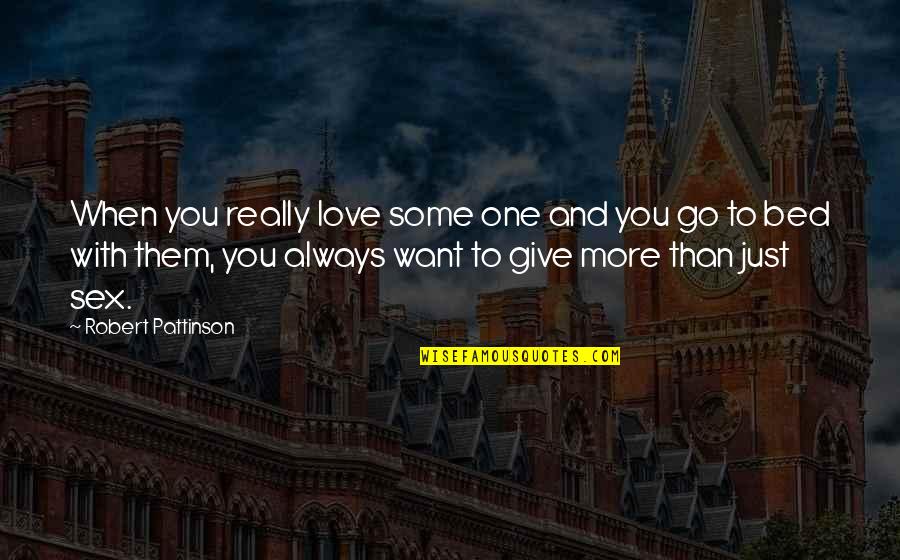 When you really love some one and you go to bed with them, you always want to give more than just sex. —
Robert Pattinson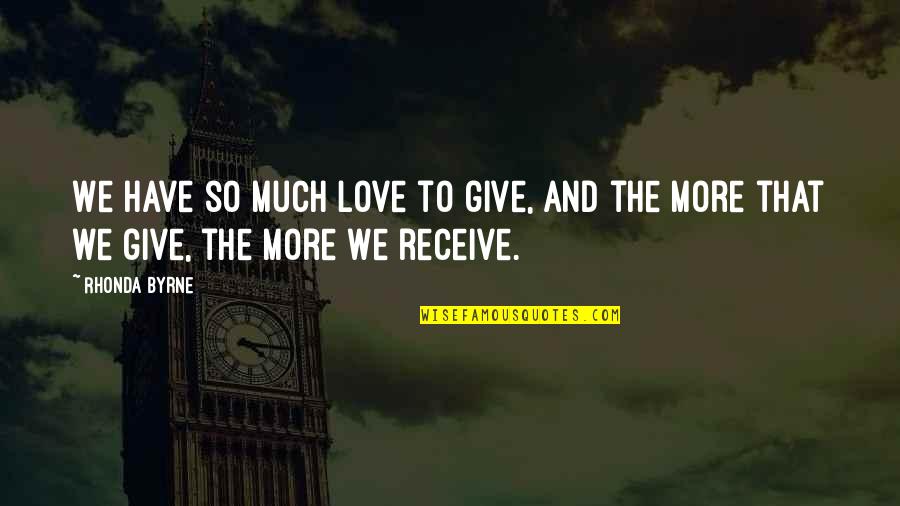 We have so much love to give, and the more that we give, the more we receive. —
Rhonda Byrne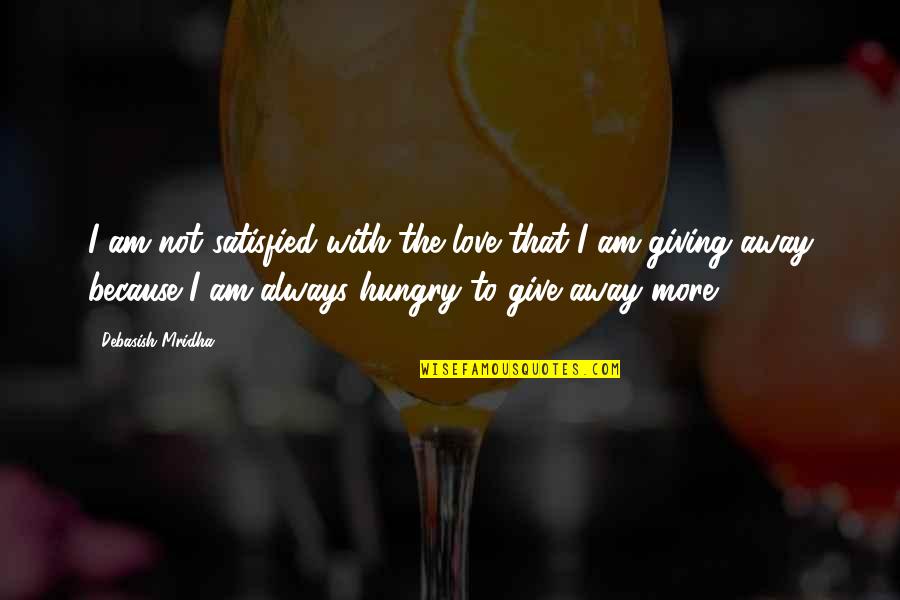 I am not satisfied with the love that I am giving away because I am always hungry to give away more. —
Debasish Mridha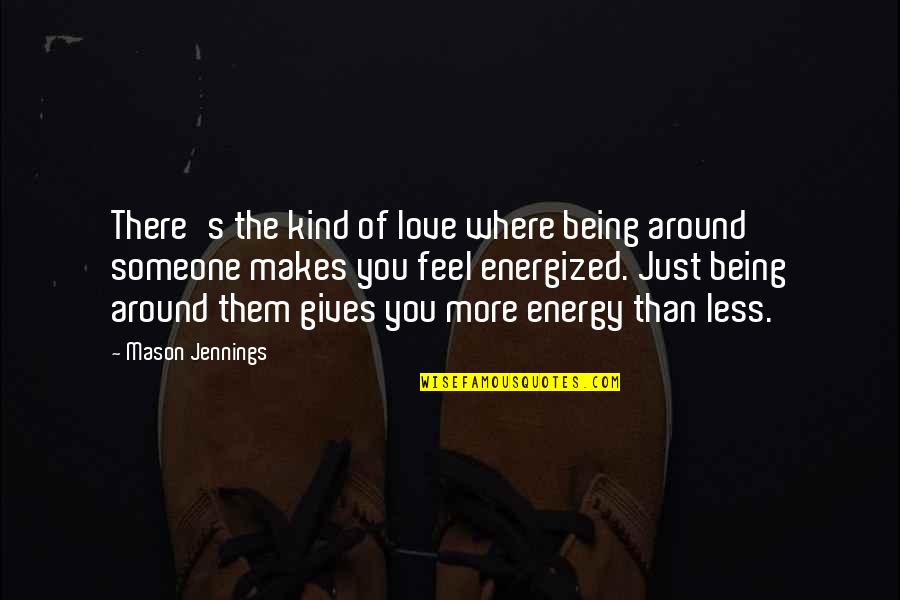 There's the kind of love where being around someone makes you feel energized. Just being around them gives you more energy than less. —
Mason Jennings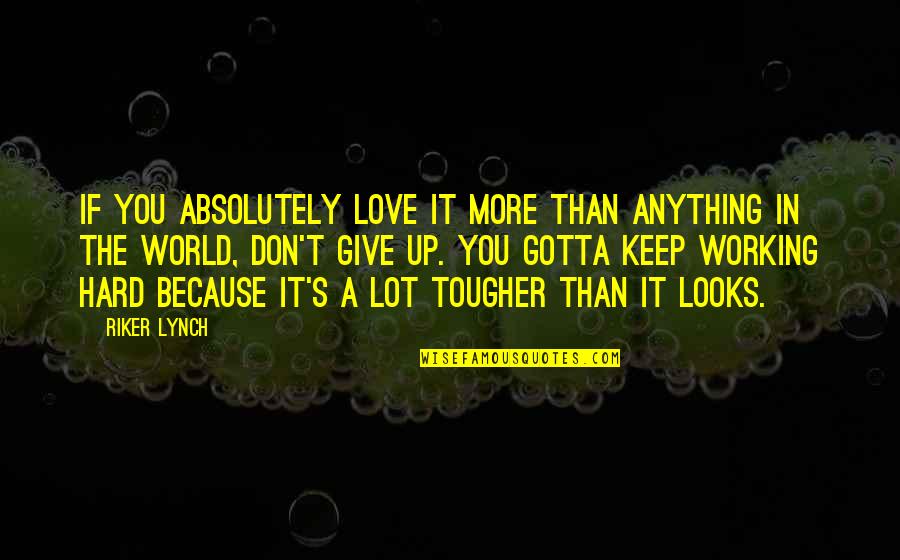 If you absolutely love it more than anything in the world, don't give up. You gotta keep working hard because it's a lot tougher than it looks. —
Riker Lynch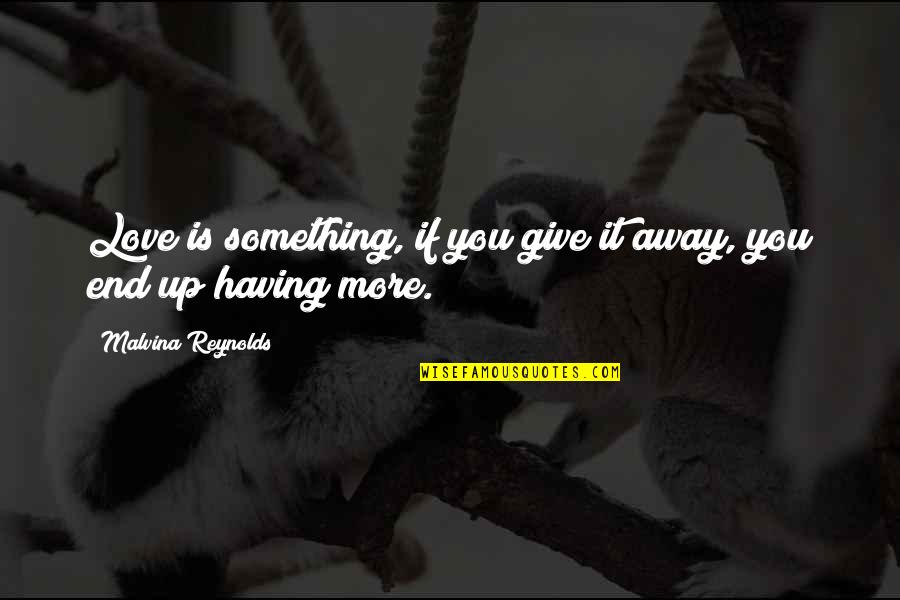 Love is something, if you give it away, you end up having more. —
Malvina Reynolds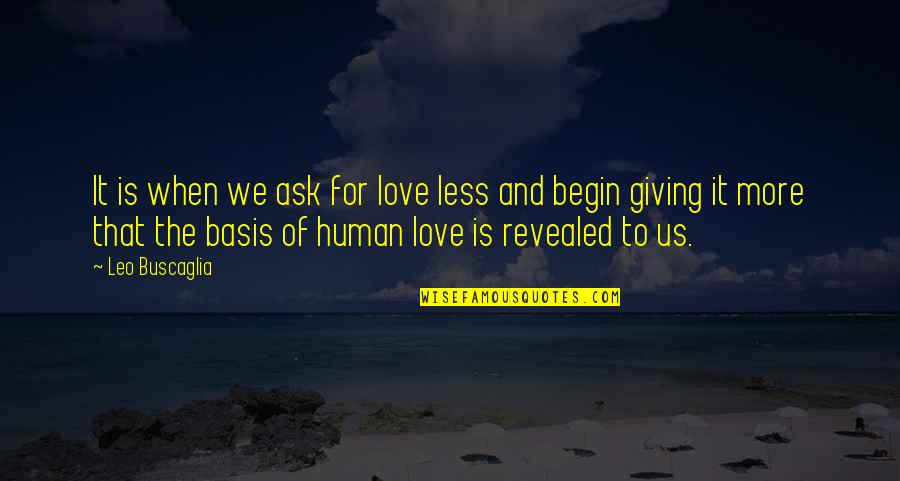 It is when we ask for love less and begin giving it more that the basis of human love is revealed to us. —
Leo Buscaglia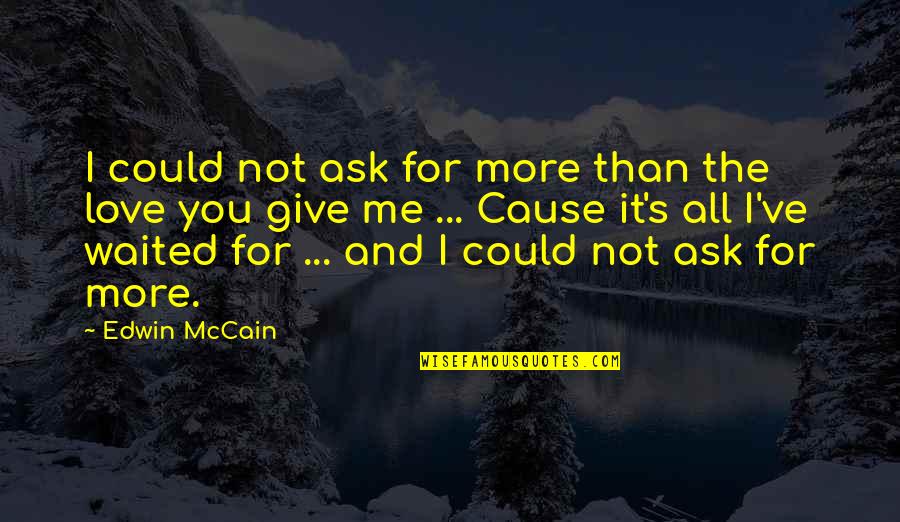 I could not ask for more than the love you give me ... Cause it's all I've waited for ... and I could not ask for more. —
Edwin McCain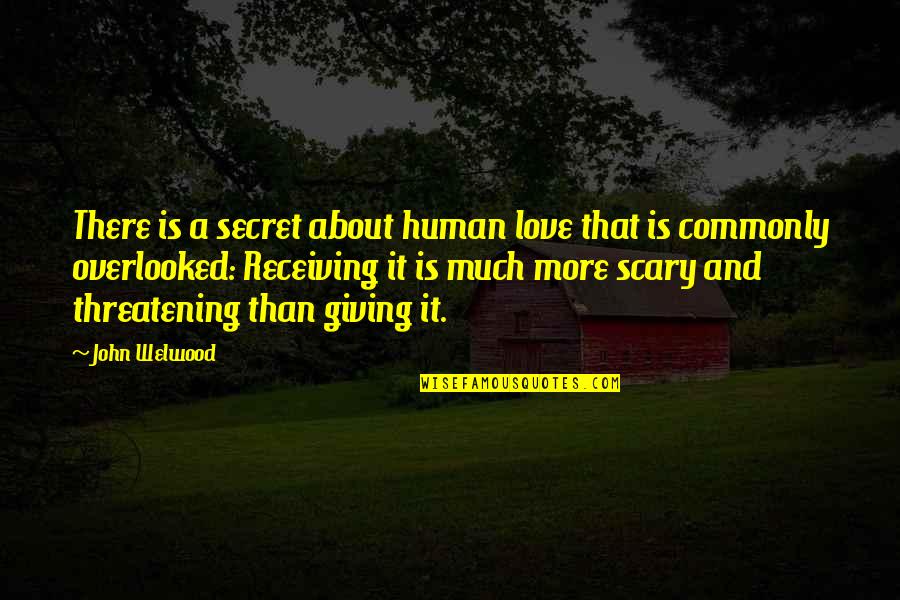 There is a secret about human love that is commonly overlooked: Receiving it is much more scary and threatening than giving it. —
John Welwood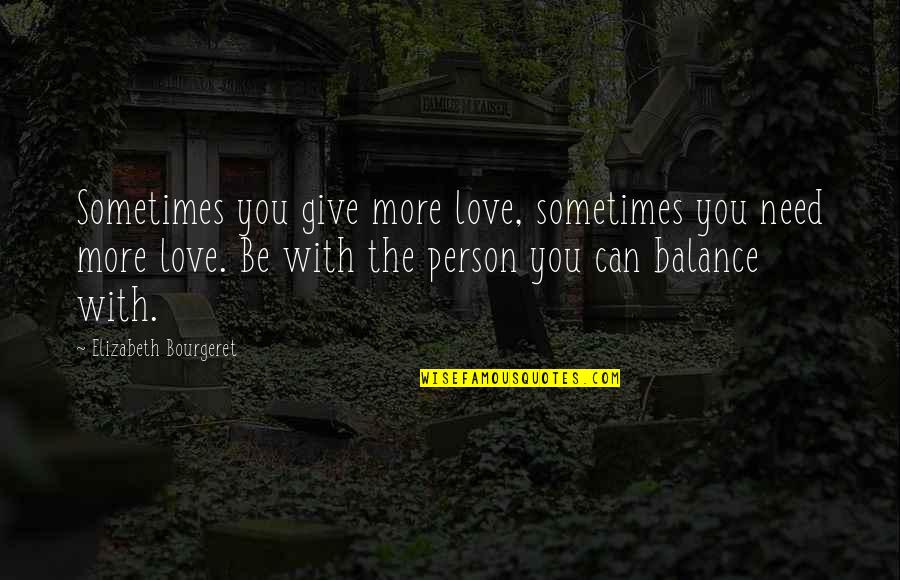 Sometimes you give more love, sometimes you need more love. Be with the person you can balance with. —
Elizabeth Bourgeret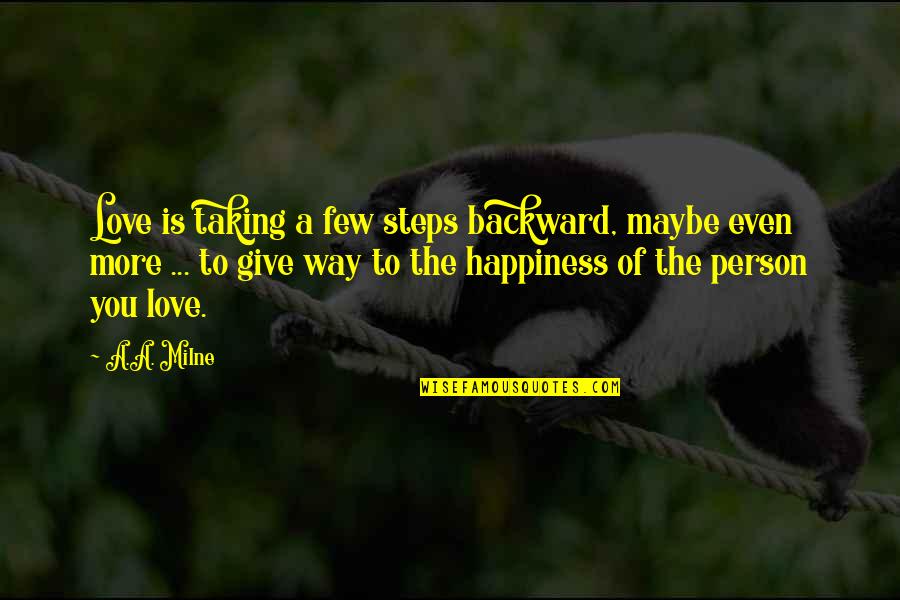 Love is taking a few steps backward, maybe even more ... to give way to the happiness of the person you love. —
A.A. Milne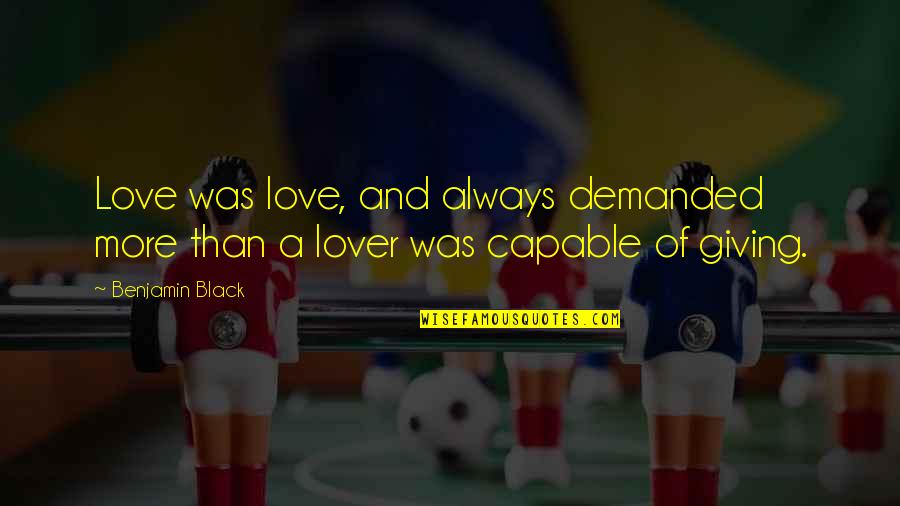 Love was love, and always demanded more than a lover was capable of giving. —
Benjamin Black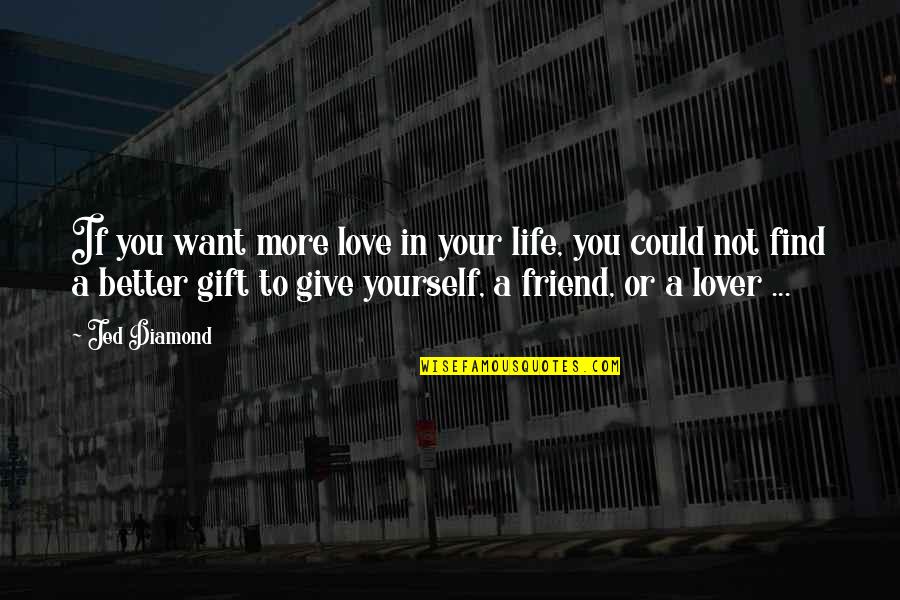 If you want more love in your life, you could not find a better gift to give yourself, a friend, or a lover ... —
Jed Diamond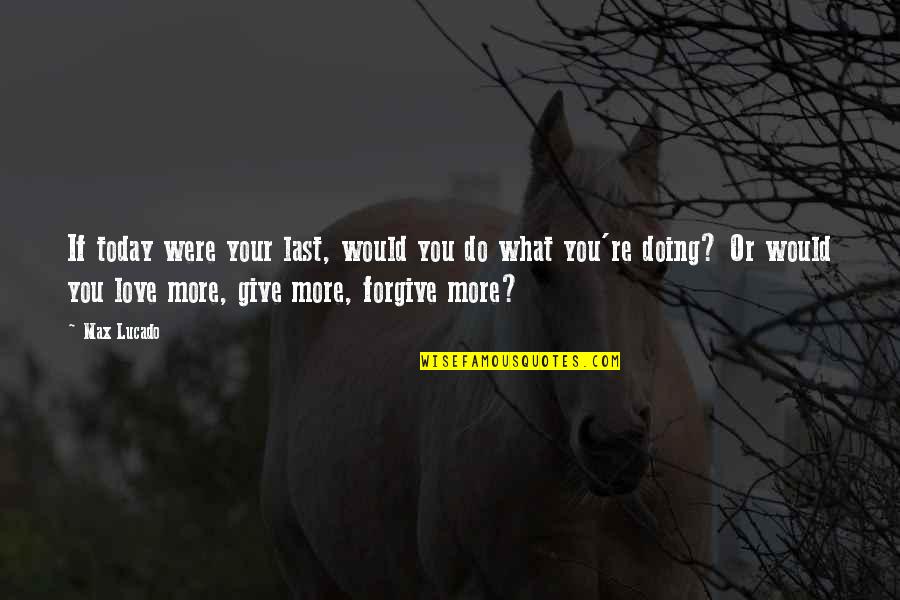 If today were your last, would you do what you're doing? Or would you love more, give more, forgive more? —
Max Lucado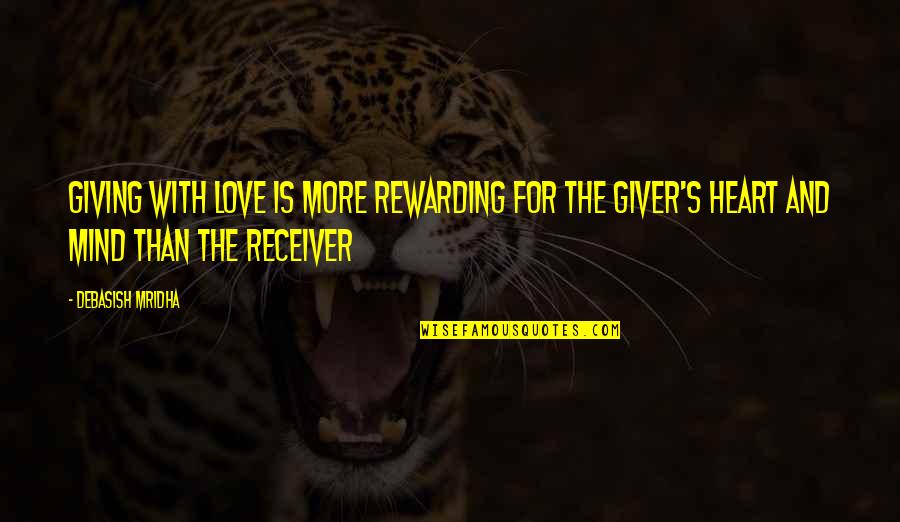 Giving with love is more rewarding for the giver's heart and mind than the receiver —
Debasish Mridha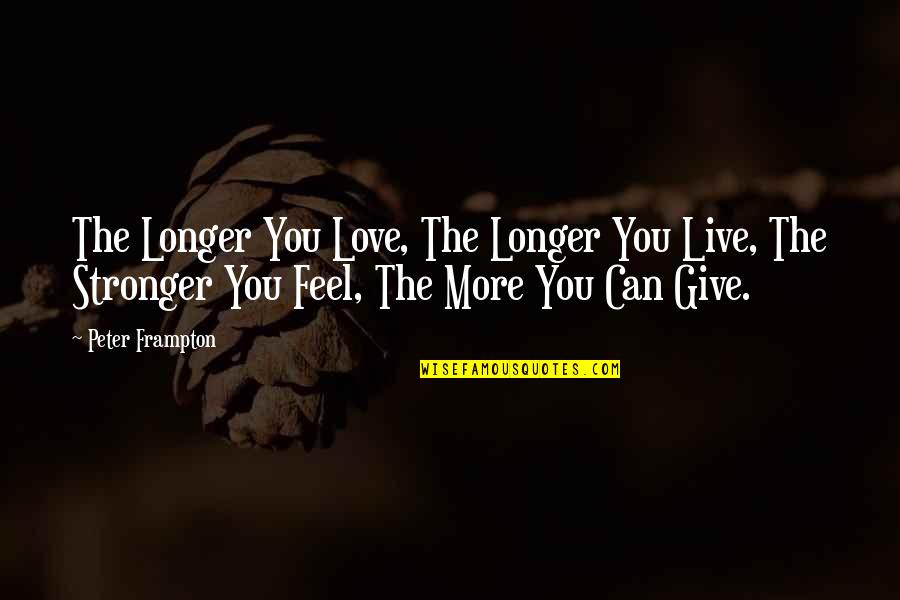 The Longer You Love, The Longer You Live, The Stronger You Feel, The More You Can Give. —
Peter Frampton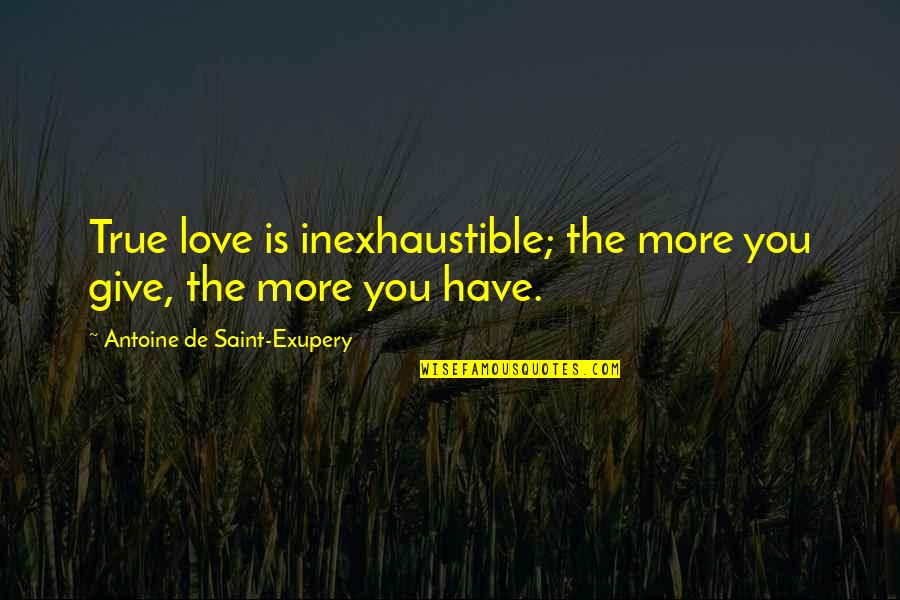 True love is inexhaustible; the more you give, the more you have. —
Antoine De Saint-Exupery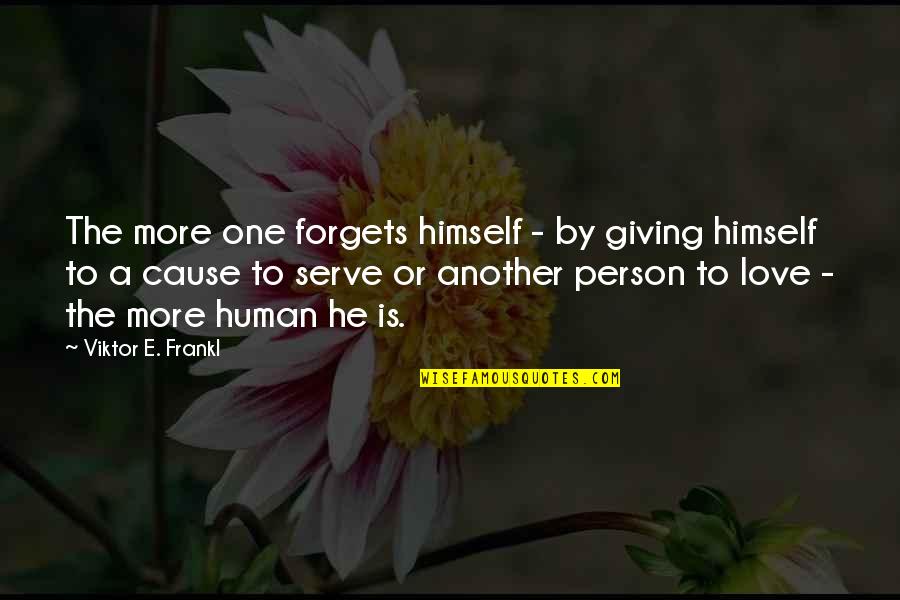 The more one forgets himself - by giving himself to a cause to serve or another person to love - the more human he is. —
Viktor E. Frankl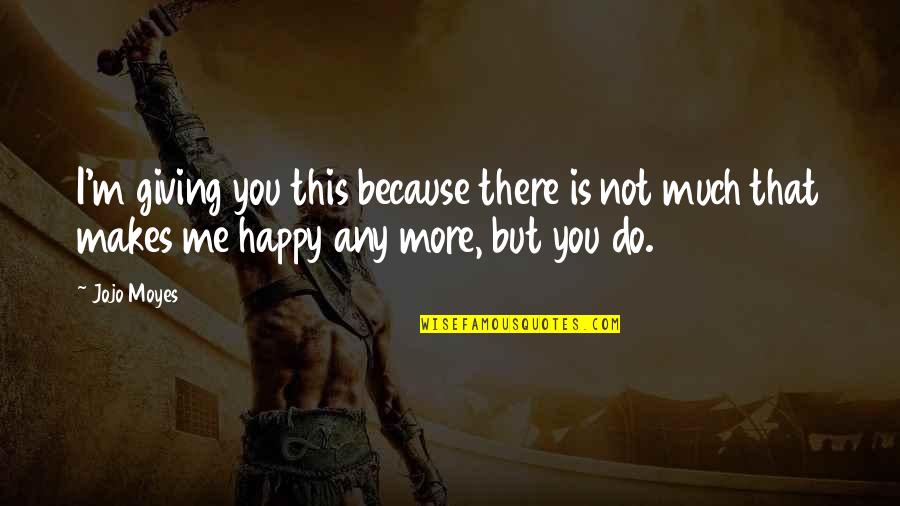 I'm giving you this because there is not much that makes me happy any more, but you do. —
Jojo Moyes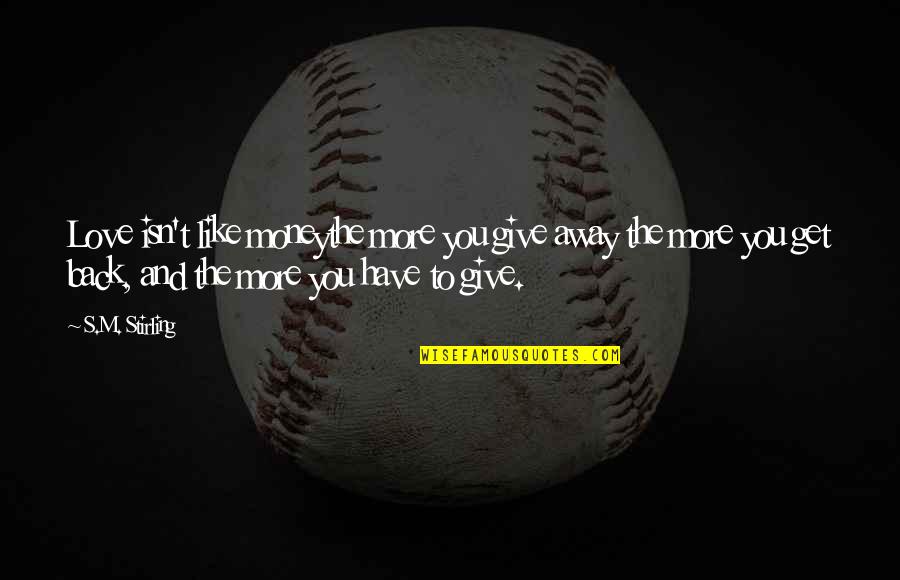 Love isn't like money
the more you give away the more you get back, and the more you have to give. —
S.M. Stirling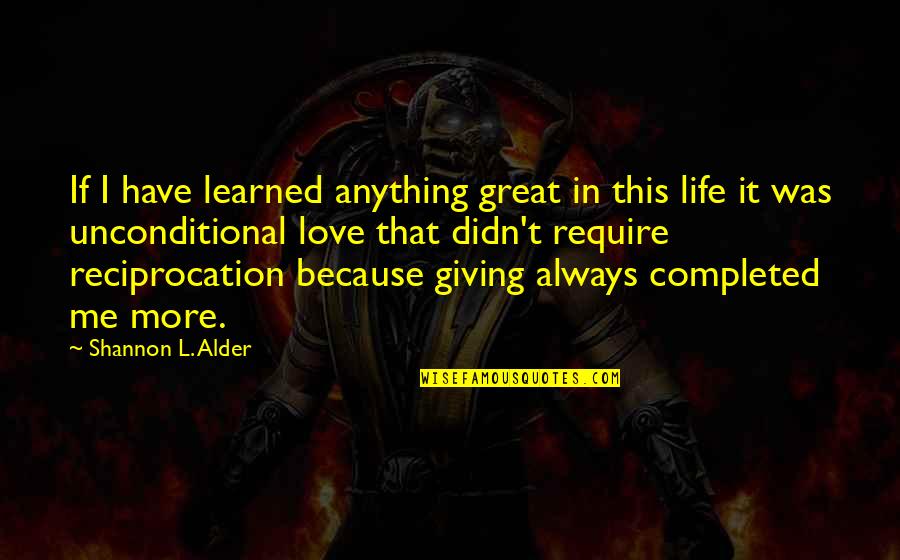 If I have learned anything great in this life it was unconditional love that didn't require reciprocation because giving always completed me more. —
Shannon L. Alder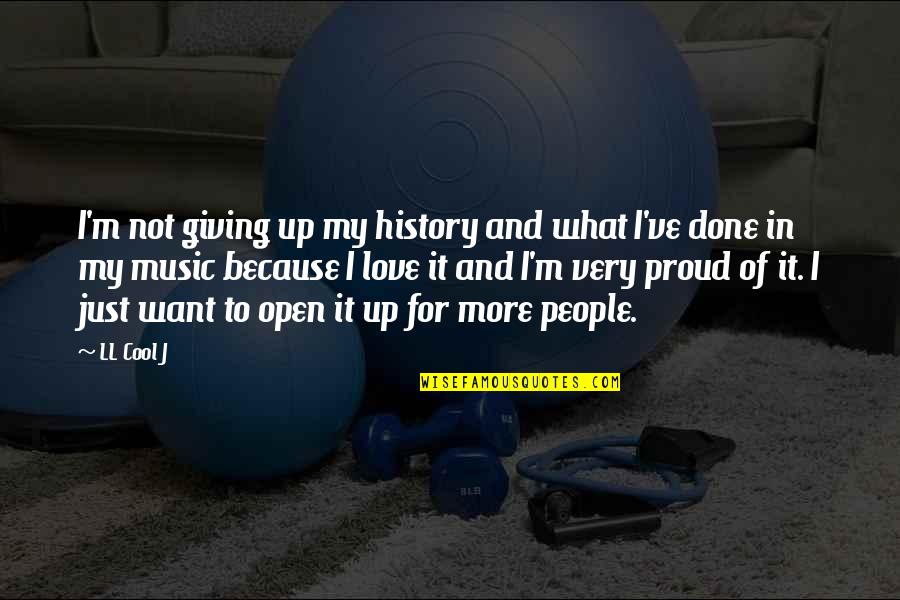 I'm not giving up my history and what I've done in my music because I love it and I'm very proud of it. I just want to open it up for more people. —
LL Cool J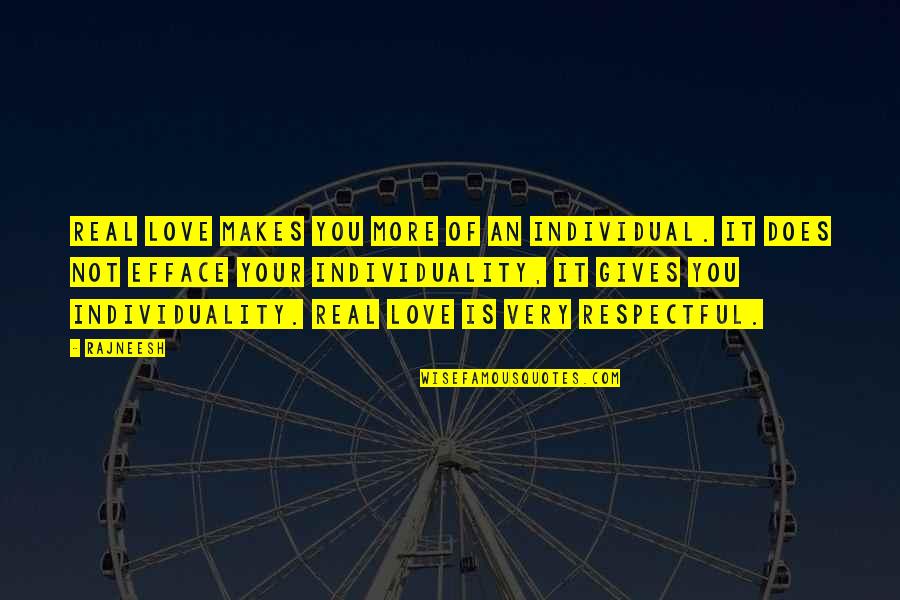 Real love makes you more of an individual. It does not efface your individuality, it gives you individuality. Real love is very respectful. —
Rajneesh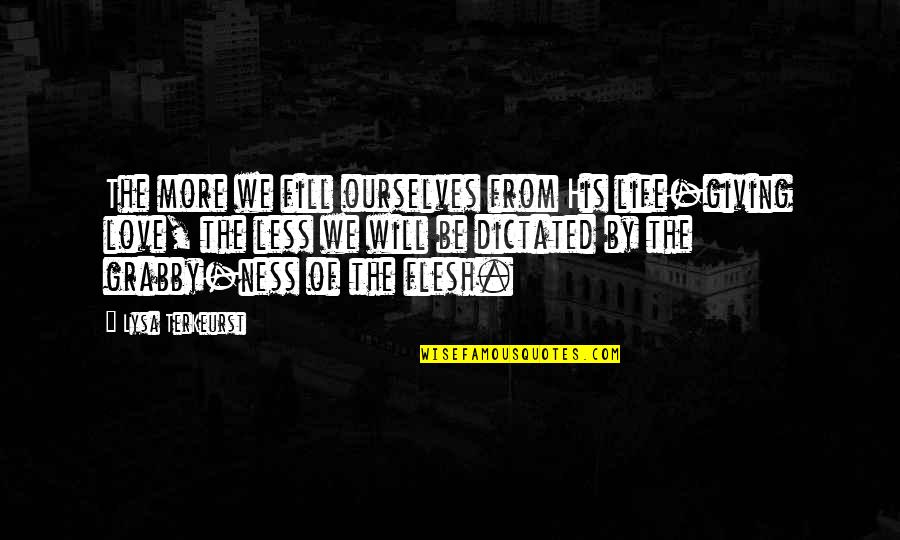 The more we fill ourselves from His life-giving love, the less we will be dictated by the grabby-ness of the flesh. —
Lysa TerKeurst
I saw them kissing in the shade and knew the sum of all my lore: God gave them Youth, God gave them Love, and even God can give no more. —
Ridgely Torrence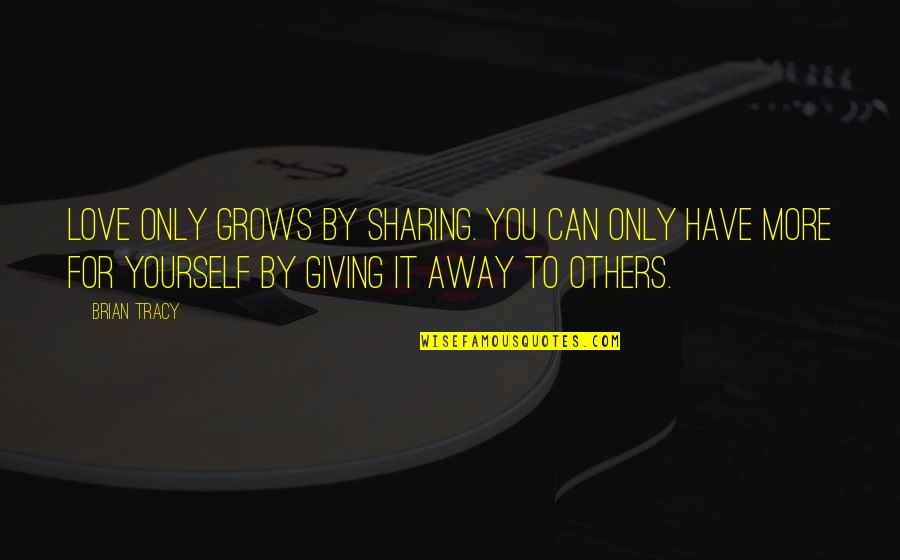 Love only grows by sharing. You can only have more for yourself by giving it away to others. —
Brian Tracy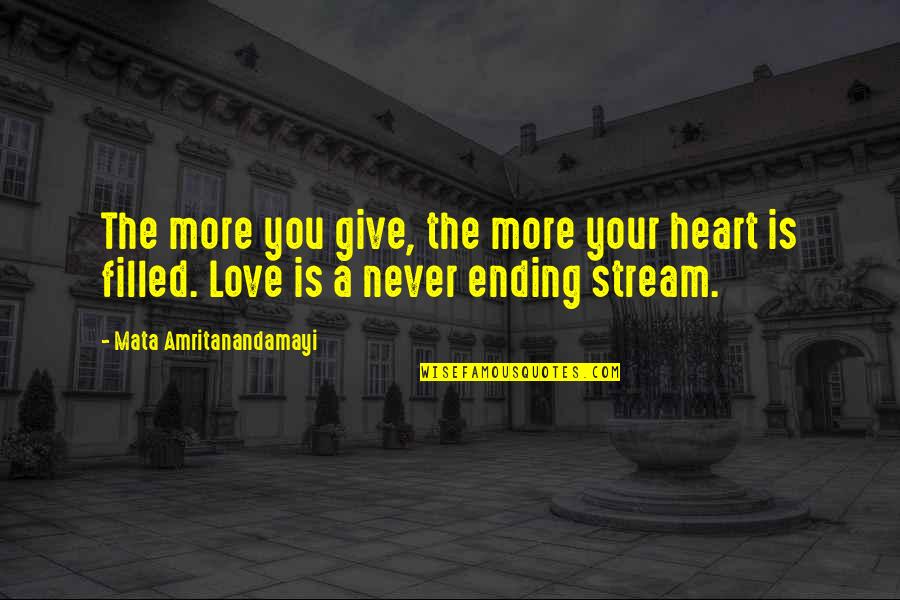 The more you give, the more your heart is filled. Love is a never ending stream. —
Mata Amritanandamayi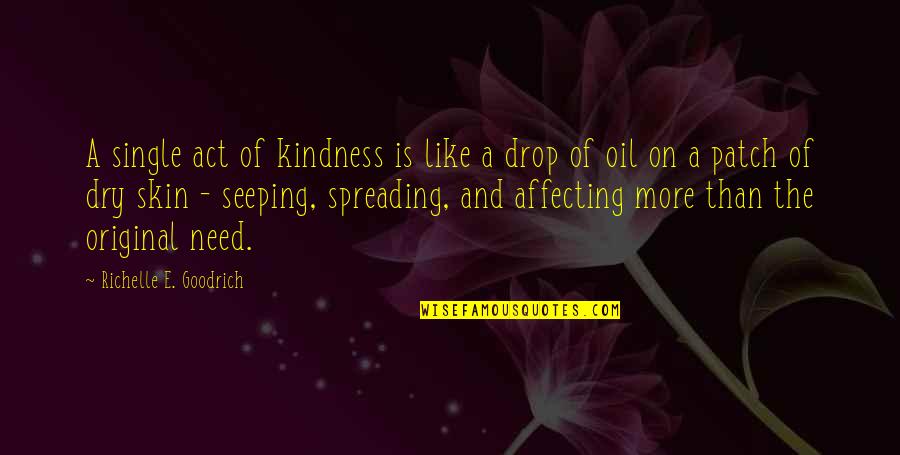 A single act of kindness is like a drop of oil on a patch of dry skin - seeping, spreading, and affecting more than the original need. —
Richelle E. Goodrich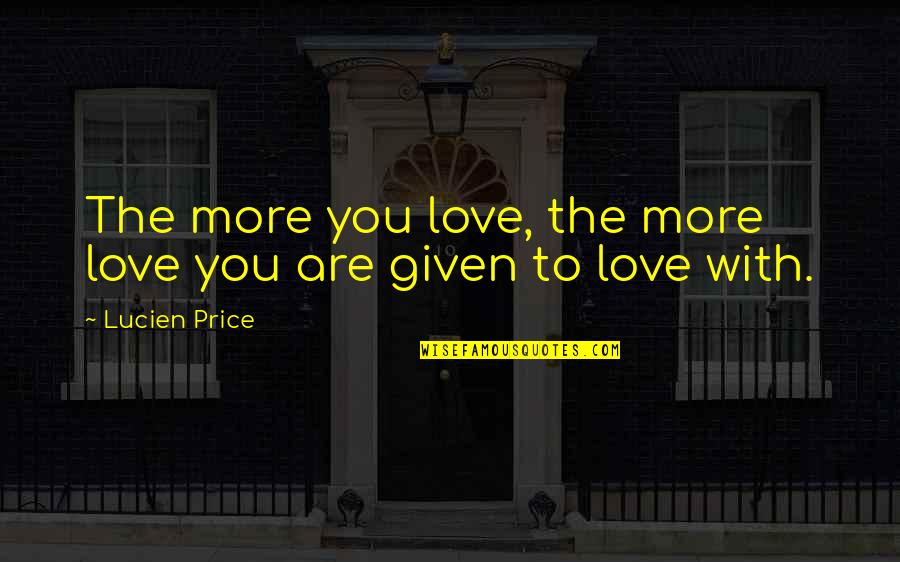 The more you love, the more love you are given to love with. —
Lucien Price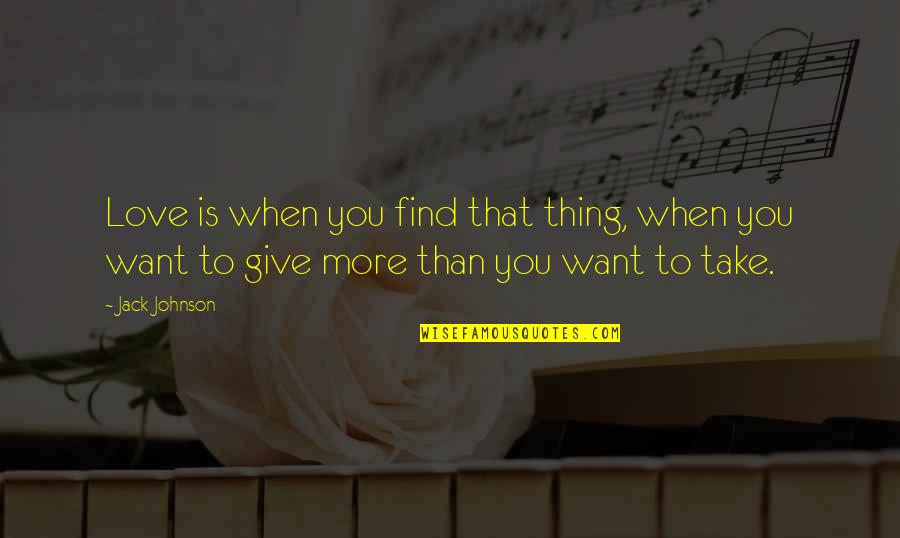 Love is when you find that thing, when you want to give more than you want to take. —
Jack Johnson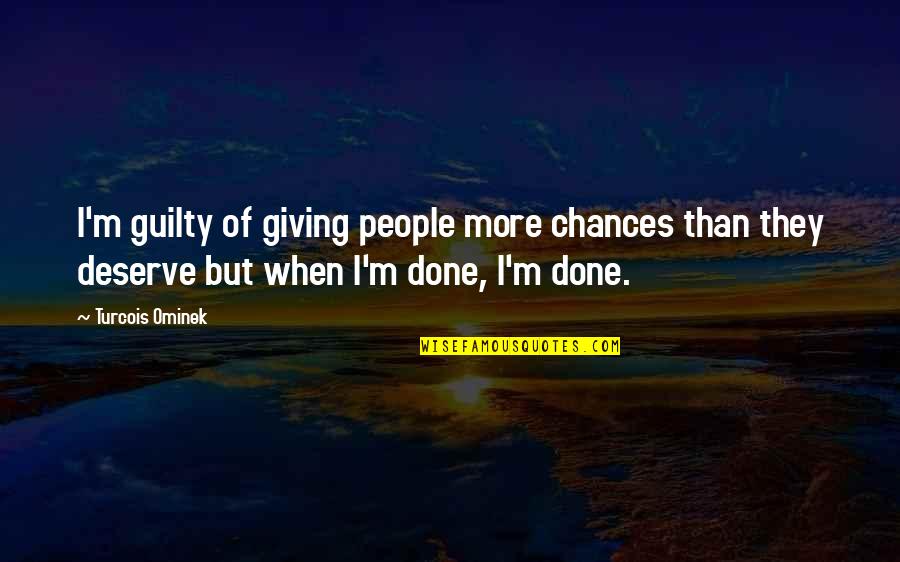 I'm guilty of giving people more chances than they deserve but when I'm done, I'm done. —
Turcois Ominek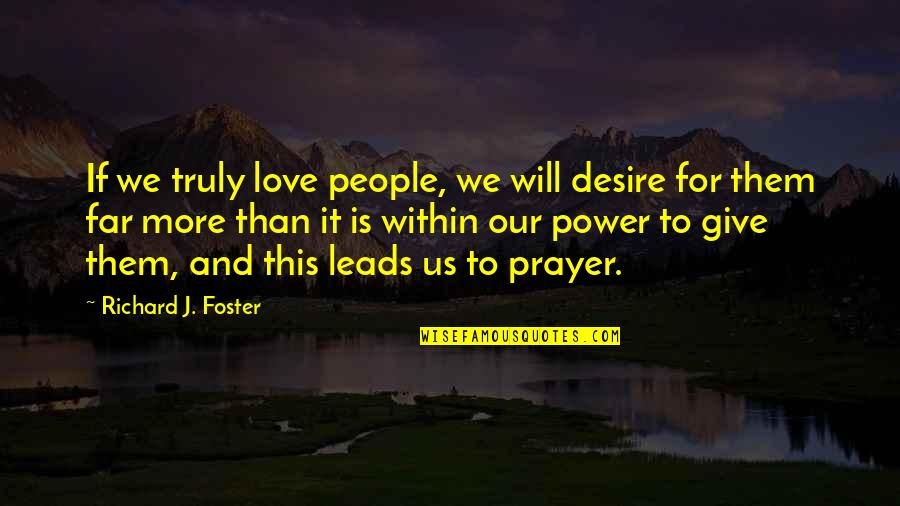 If we truly love people, we will desire for them far more than it is within our power to give them, and this leads us to prayer. —
Richard J. Foster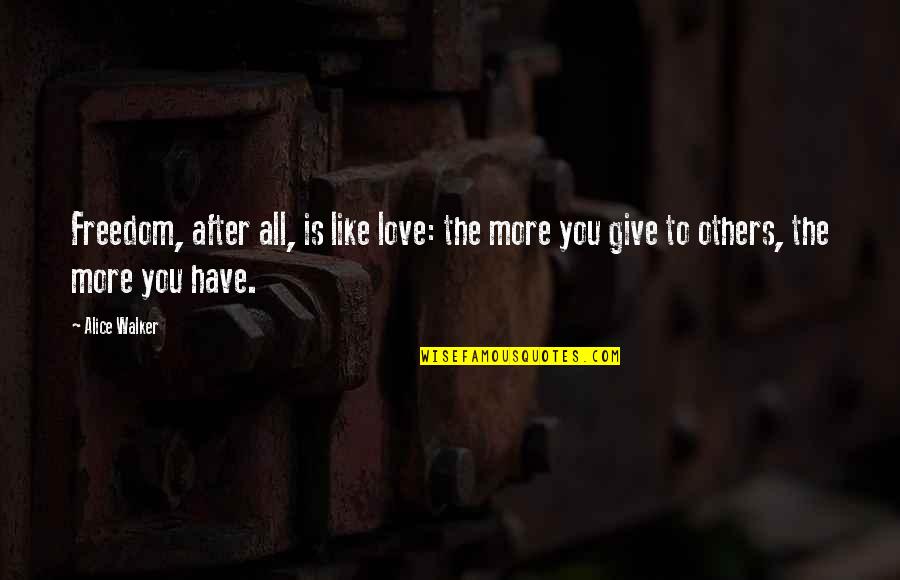 Freedom, after all, is like love: the more you give to others, the more you have. —
Alice Walker