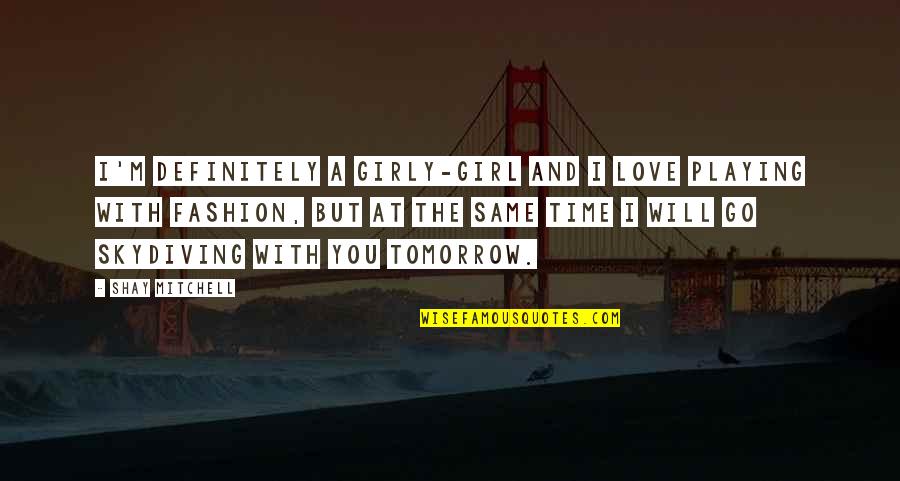 I'm definitely a girly-girl and I love playing with fashion, but at the same time I will go skydiving with you tomorrow.
—
Shay Mitchell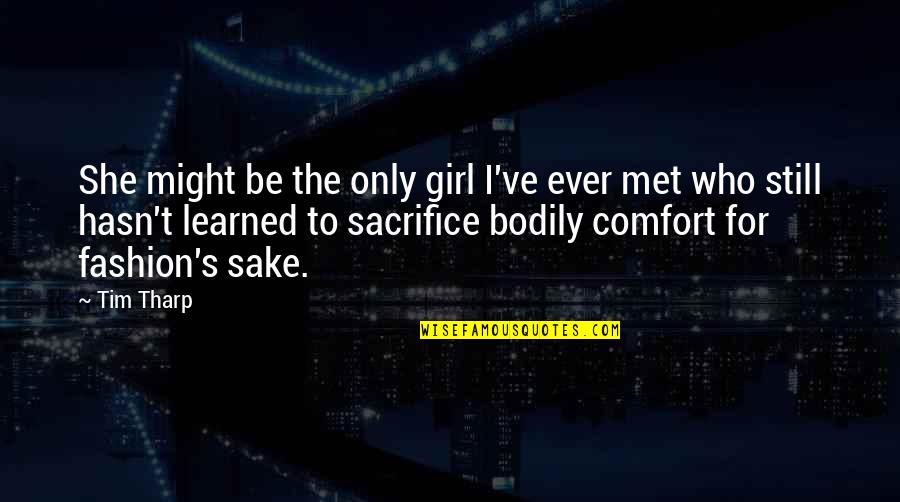 She might be the only girl I've ever met who still hasn't learned to sacrifice bodily comfort for fashion's sake.
—
Tim Tharp
When it comes to being slaves to fashion, American managers make adolescent girls look like rugged individualists.
—
Geoffrey Nunberg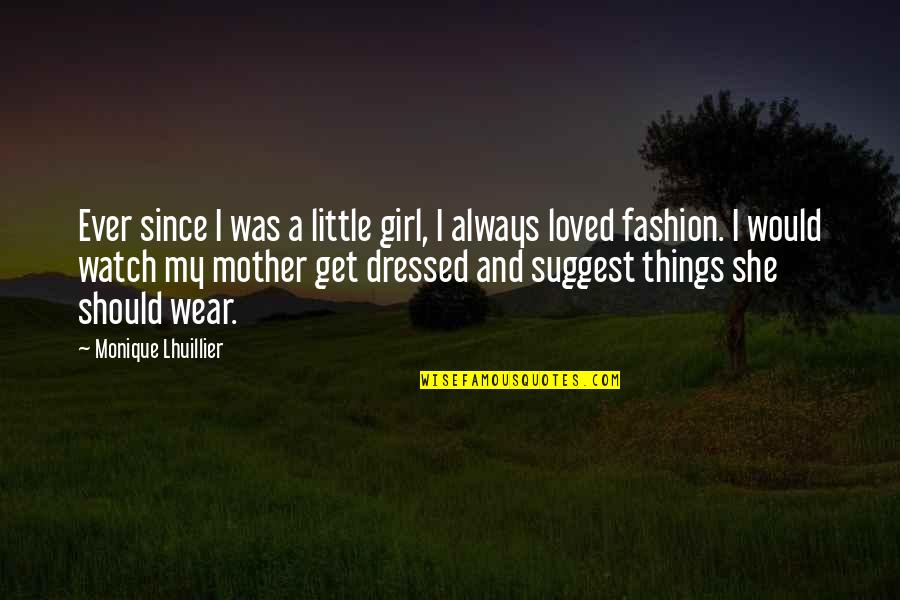 Ever since I was a little girl, I always loved fashion. I would watch my mother get dressed and suggest things she should wear.
—
Monique Lhuillier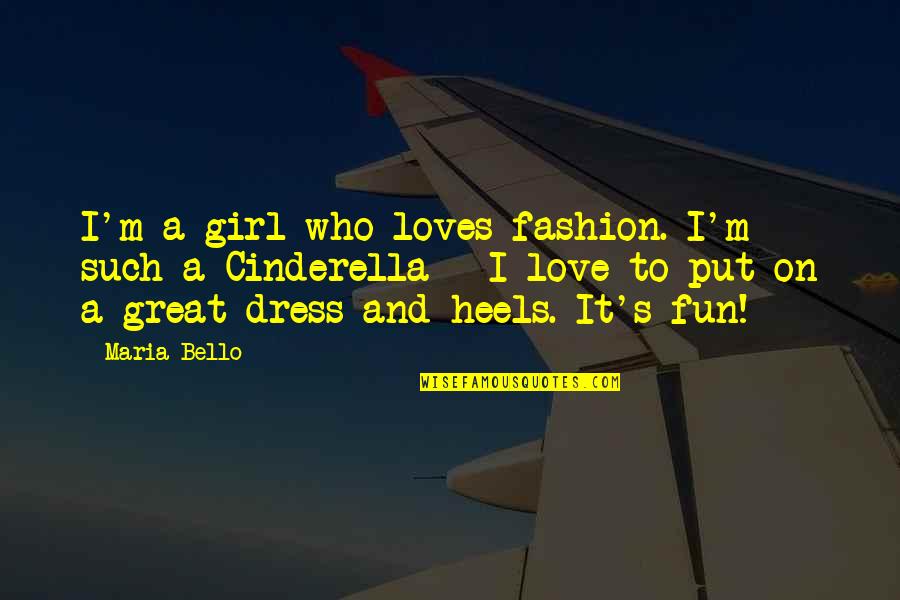 I'm a girl who loves fashion. I'm such a Cinderella - I love to put on a great dress and heels. It's fun!
—
Maria Bello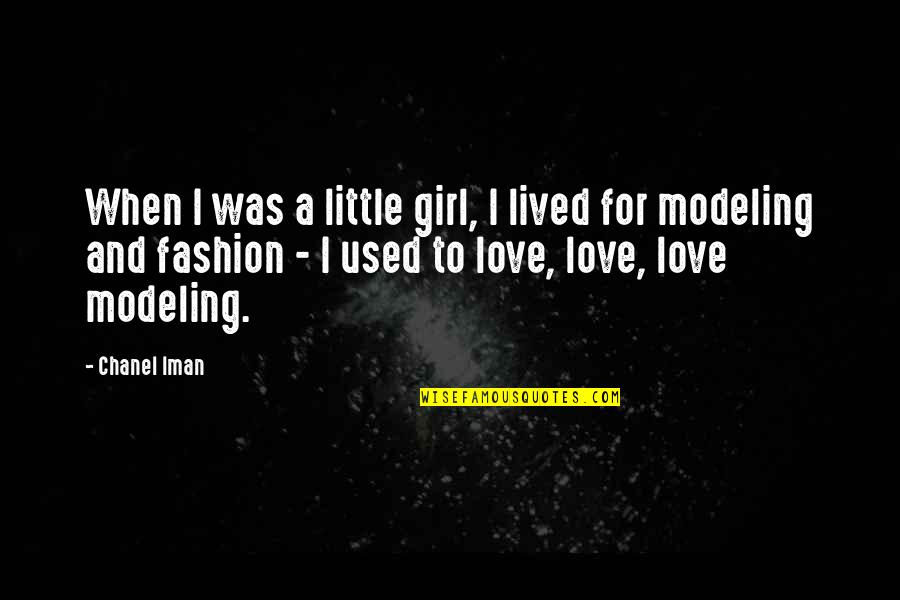 When I was a little girl, I lived for modeling and fashion - I used to love, love, love modeling.
—
Chanel Iman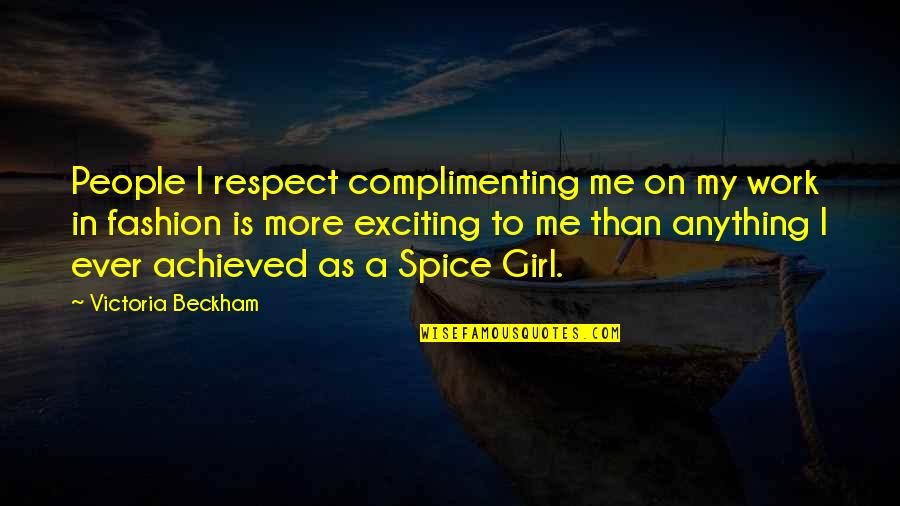 People I respect complimenting me on my work in fashion is more exciting to me than anything I ever achieved as a Spice Girl.
—
Victoria Beckham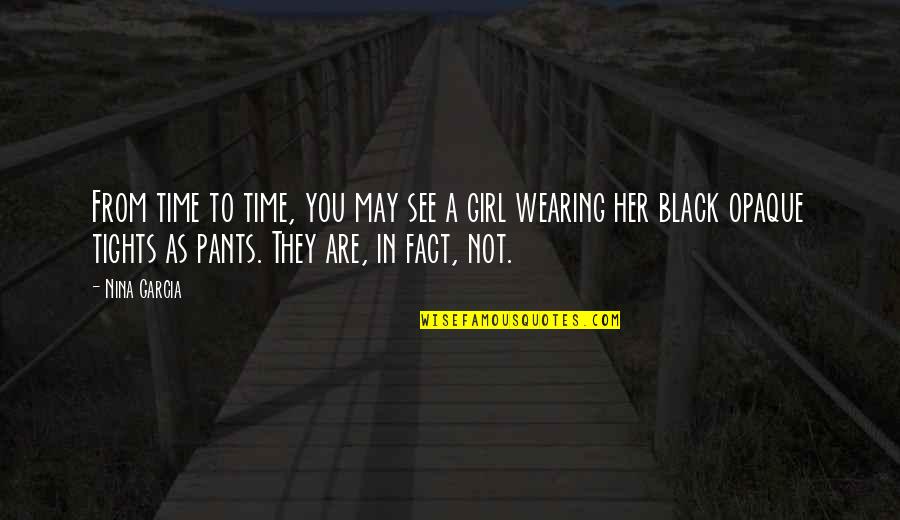 From time to time, you may see a girl wearing her black opaque tights as pants. They are, in fact, not.
—
Nina Garcia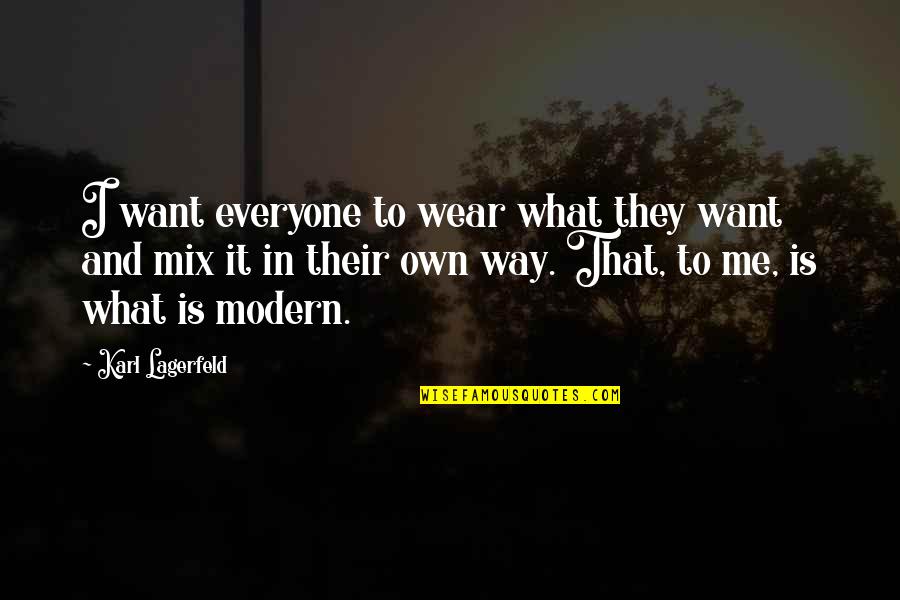 I want everyone to wear what they want and mix it in their own way. That, to me, is what is modern.
—
Karl Lagerfeld
My mom read French 'Elle' when I was a little girl, and so, when I was 15 or 16, I said, 'I want to work in fashion.' —
Carine Roitfeld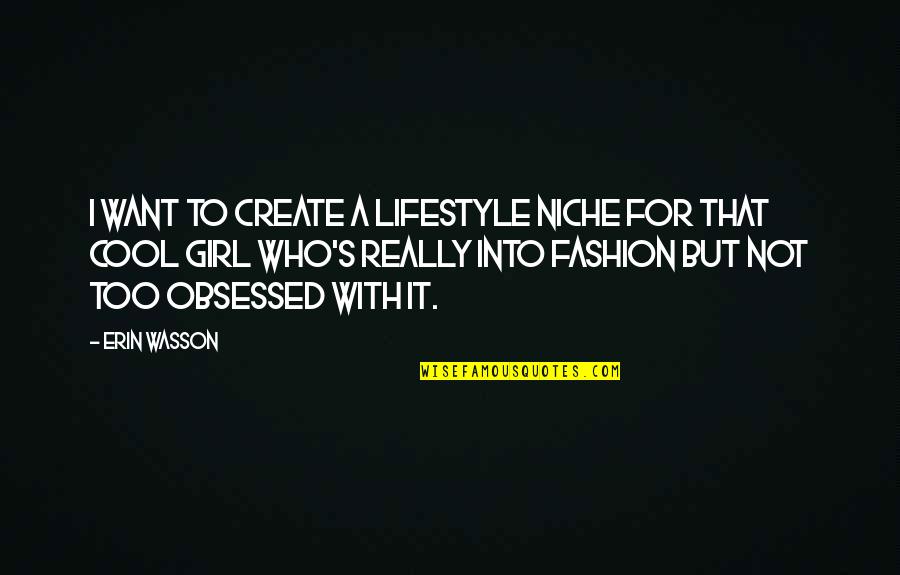 I want to create a lifestyle niche for that cool girl who's really into fashion but not too obsessed with it. —
Erin Wasson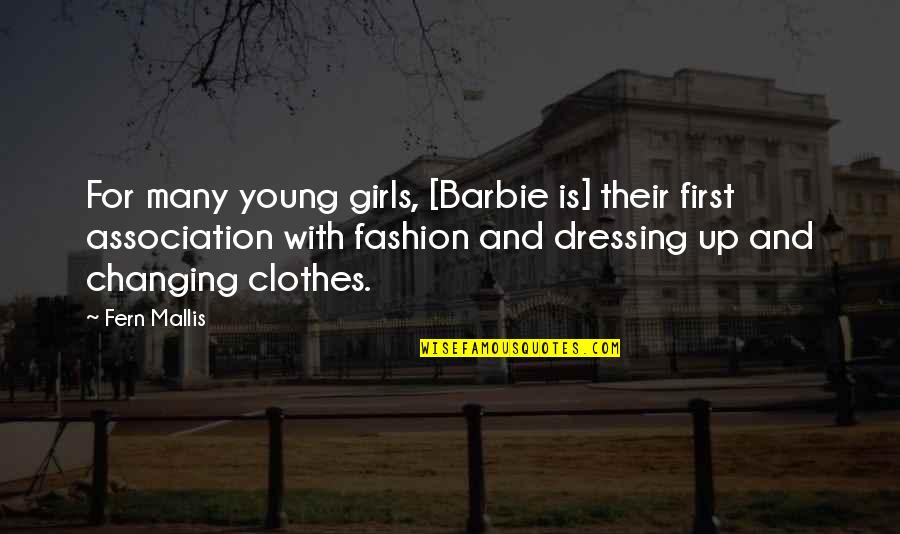 For many young girls, [Barbie is] their first association with fashion and dressing up and changing clothes. —
Fern Mallis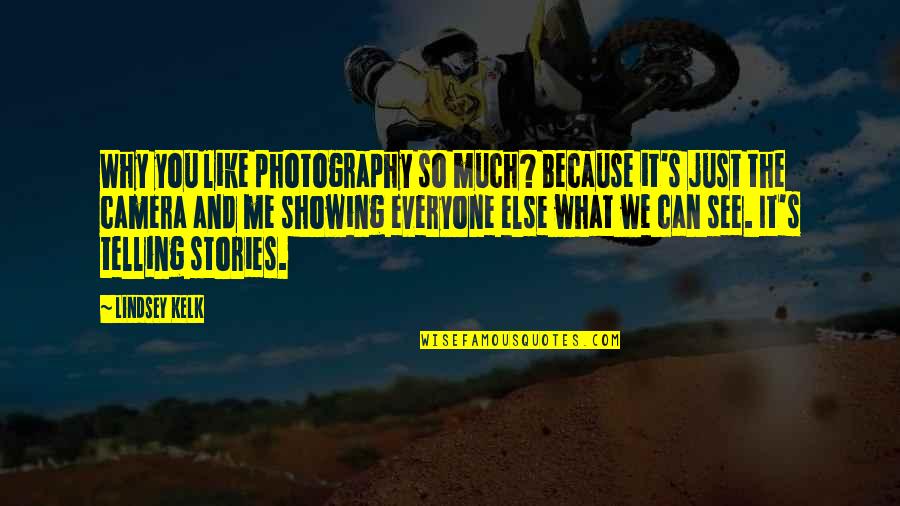 Why you like photography so much? Because it's just the camera and me showing everyone else what we can see. It's telling stories. —
Lindsey Kelk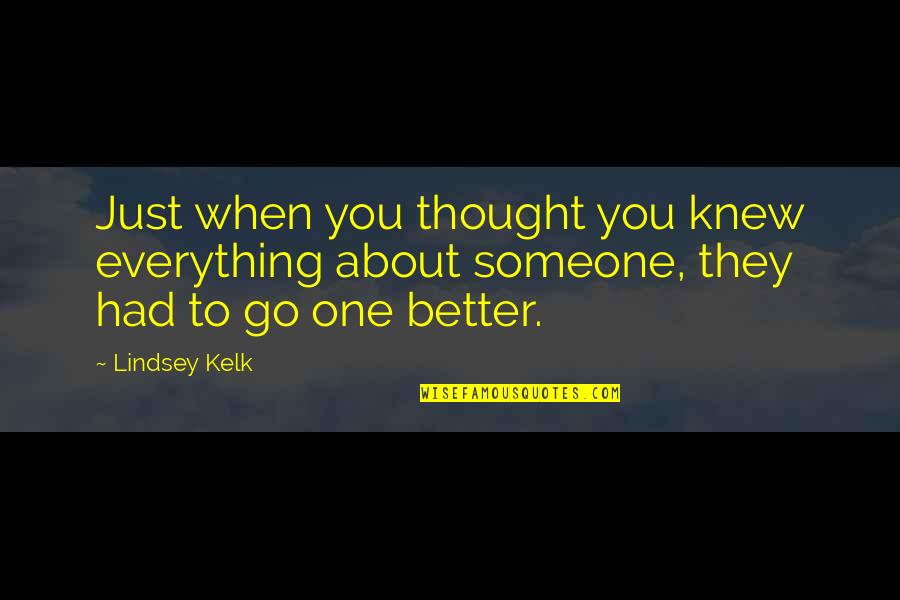 Just when you thought you knew everything about someone, they had to go one better. —
Lindsey Kelk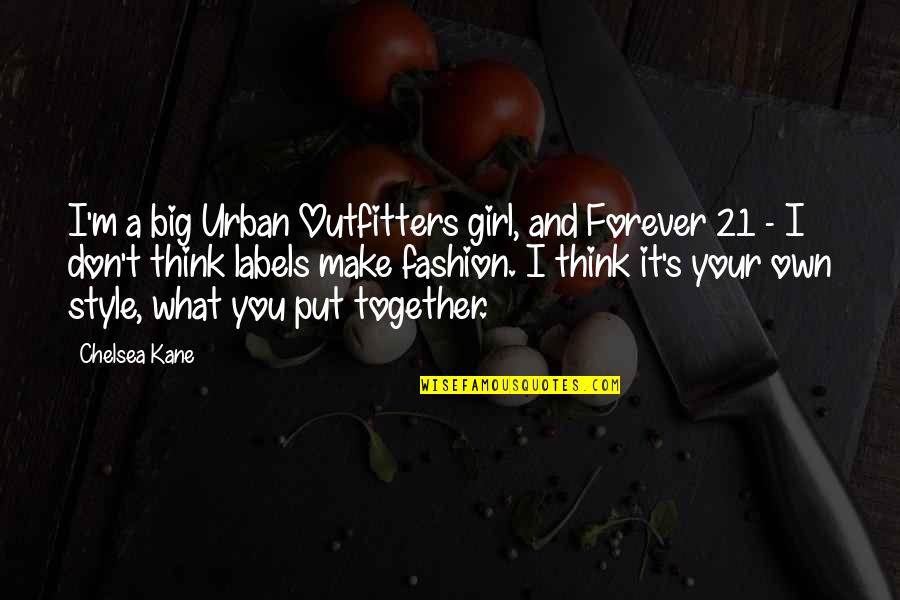 I'm a big Urban Outfitters girl, and Forever 21 - I don't think labels make fashion. I think it's your own style, what you put together. —
Chelsea Kane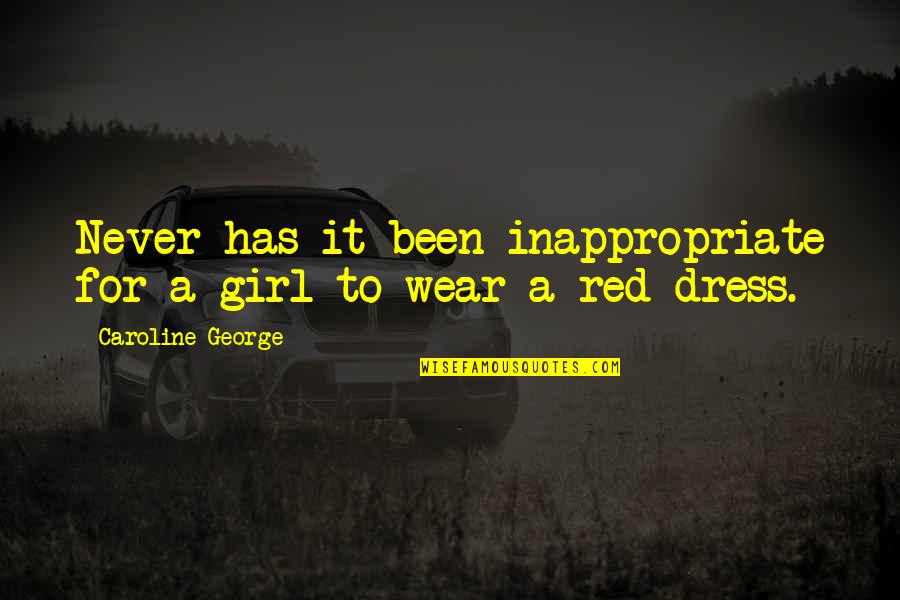 Never has it been inappropriate for a girl to wear a red dress. —
Caroline George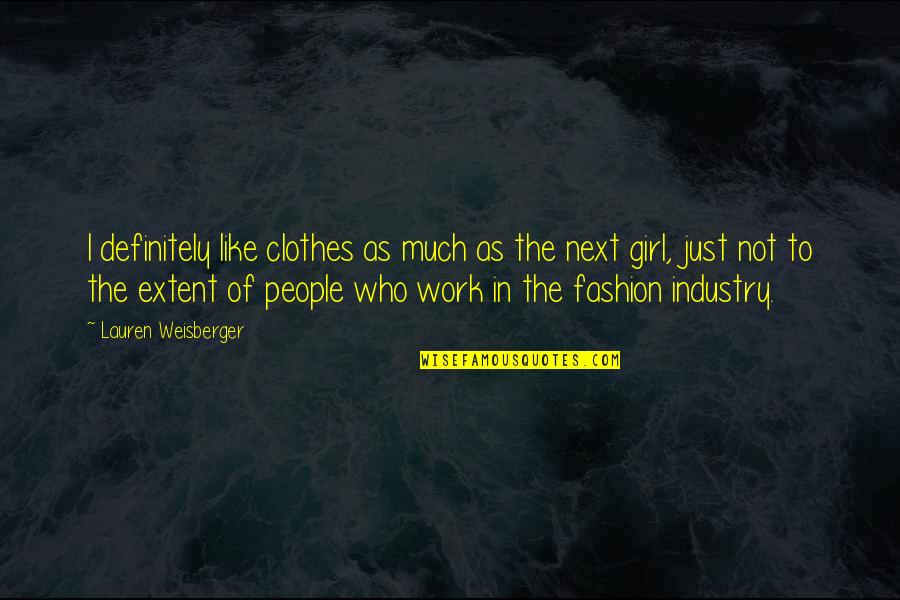 I definitely like clothes as much as the next girl, just not to the extent of people who work in the fashion industry. —
Lauren Weisberger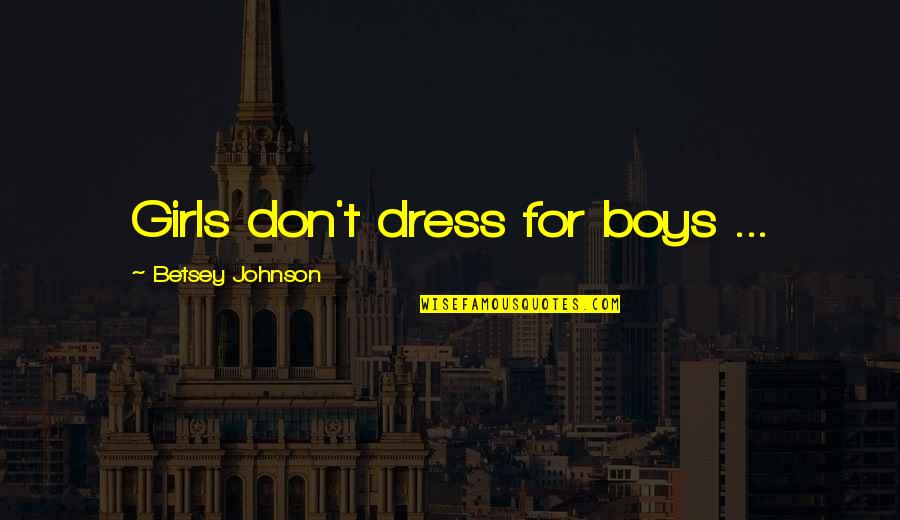 Girls don't dress for boys ... —
Betsey Johnson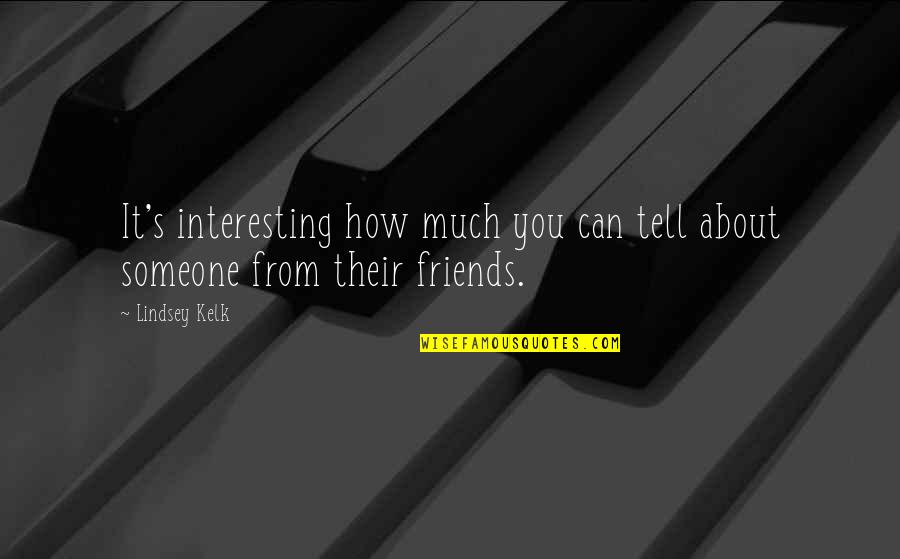 It's interesting how much you can tell about someone from their friends. —
Lindsey Kelk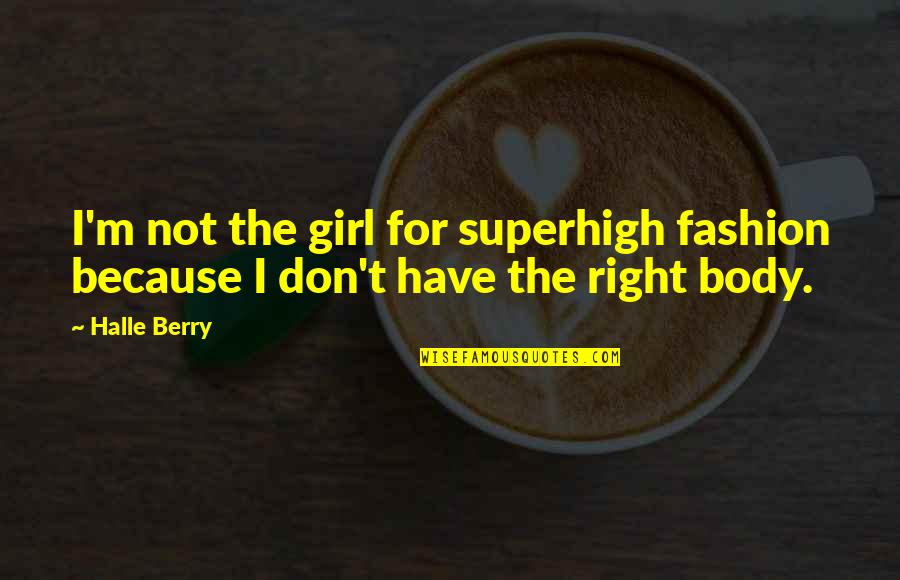 I'm not the girl for superhigh fashion because I don't have the right body. —
Halle Berry
I'm very much a girl that likes to have options. That's the way I am with fashion, and that's the way I am with my life. —
Ashley Greene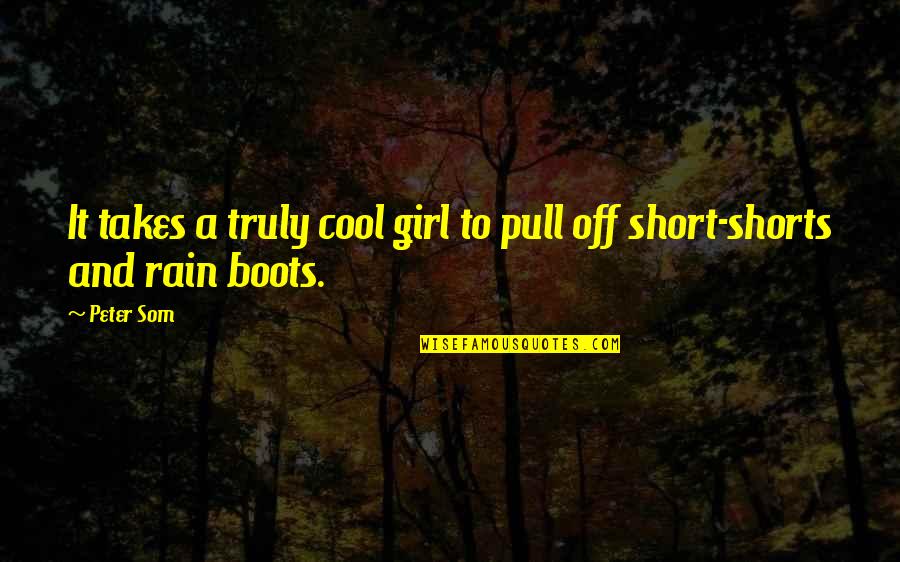 It takes a truly cool girl to pull off short-shorts and rain boots. —
Peter Som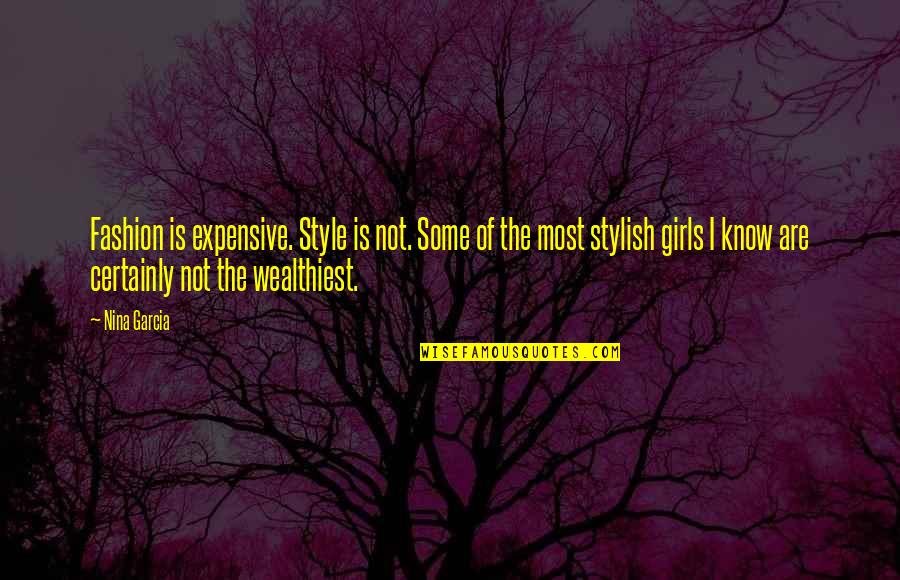 Fashion is expensive. Style is not. Some of the most stylish girls I know are certainly not the wealthiest. —
Nina Garcia
I'm interested in seeing just the girl on the street because she is unlike any other. I'm inspired by whatever it is she might be wearing. —
Anna Wintour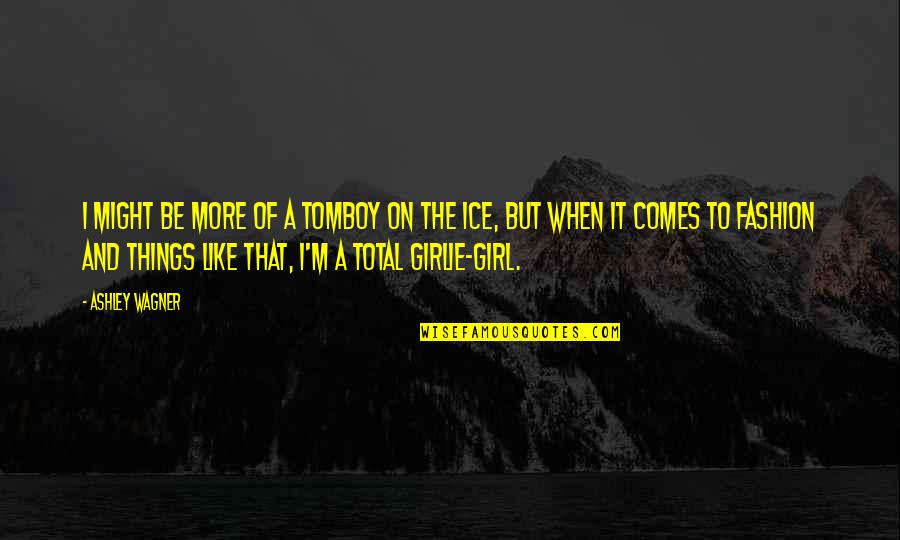 I might be more of a tomboy on the ice, but when it comes to fashion and things like that, I'm a total girlie-girl. —
Ashley Wagner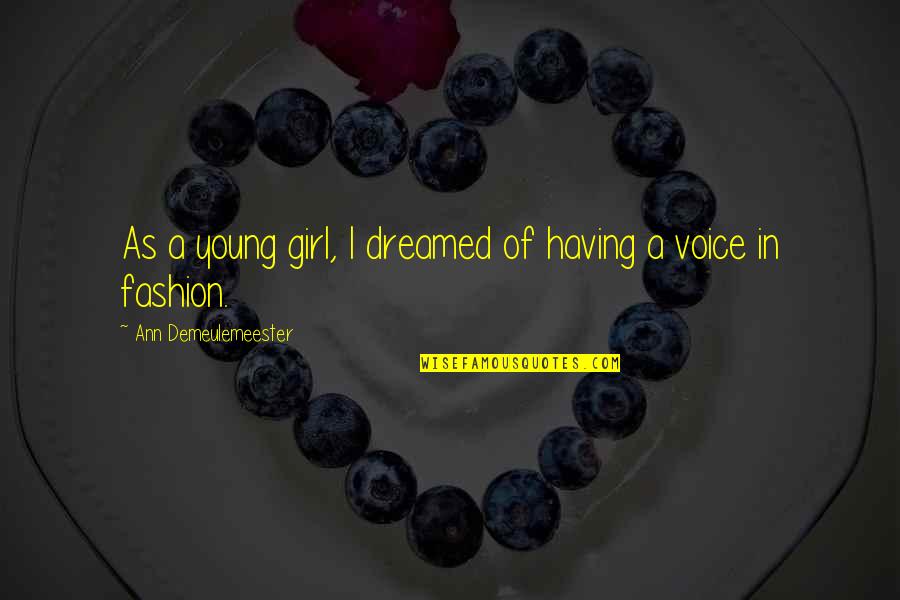 As a young girl, I dreamed of having a voice in fashion. —
Ann Demeulemeester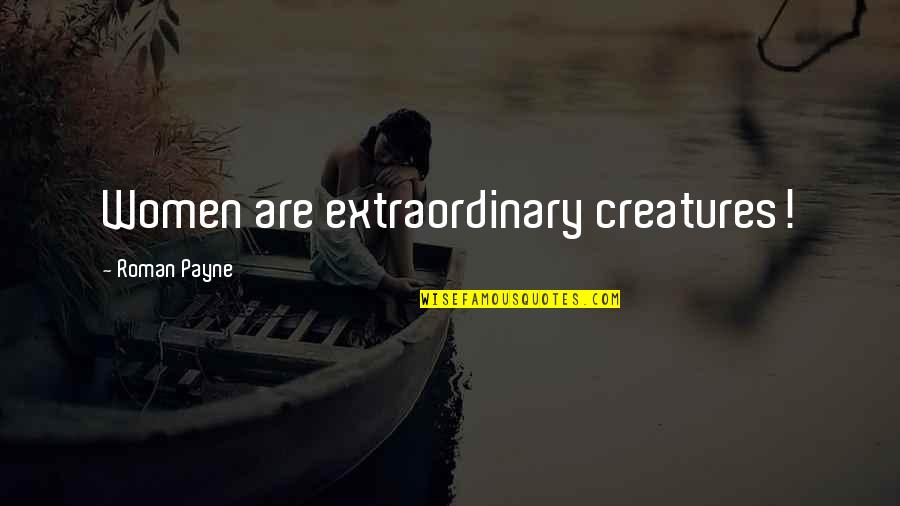 Women are extraordinary creatures! —
Roman Payne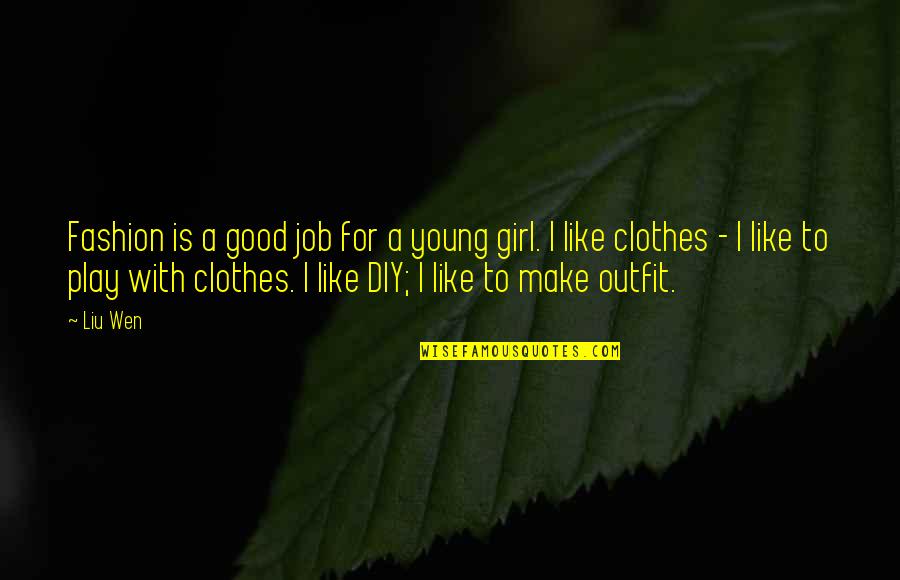 Fashion is a good job for a young girl. I like clothes - I like to play with clothes. I like DIY; I like to make outfit. —
Liu Wen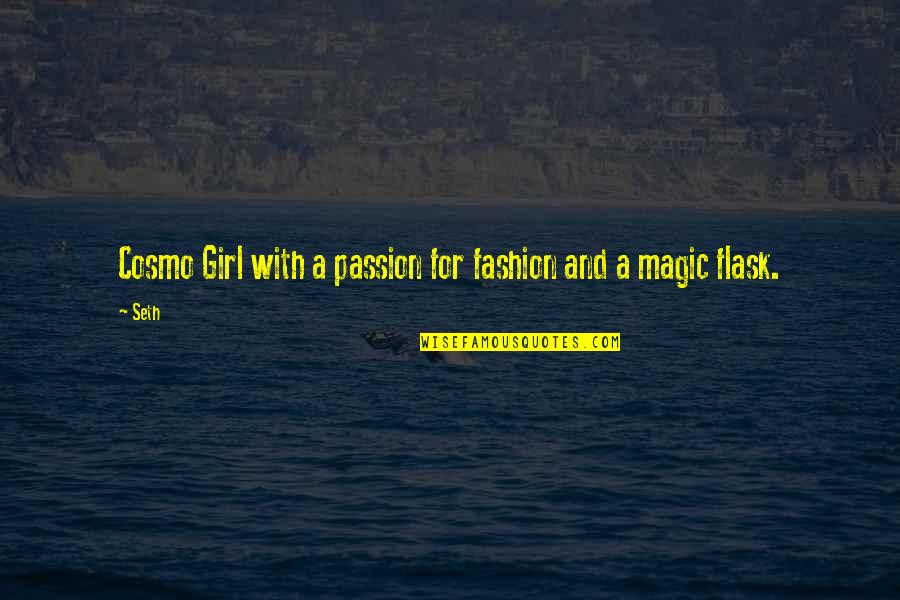 Cosmo Girl with a passion for fashion and a magic flask. —
Seth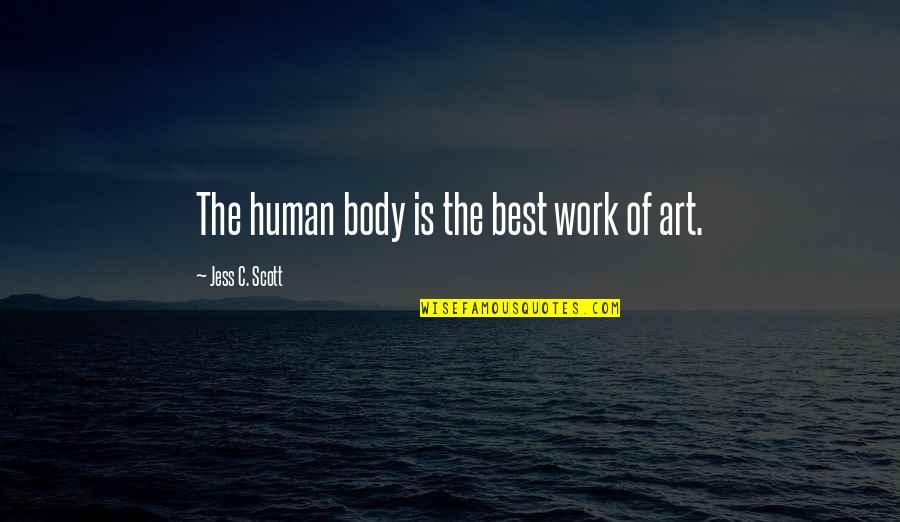 The human body is the best work of art. —
Jess C. Scott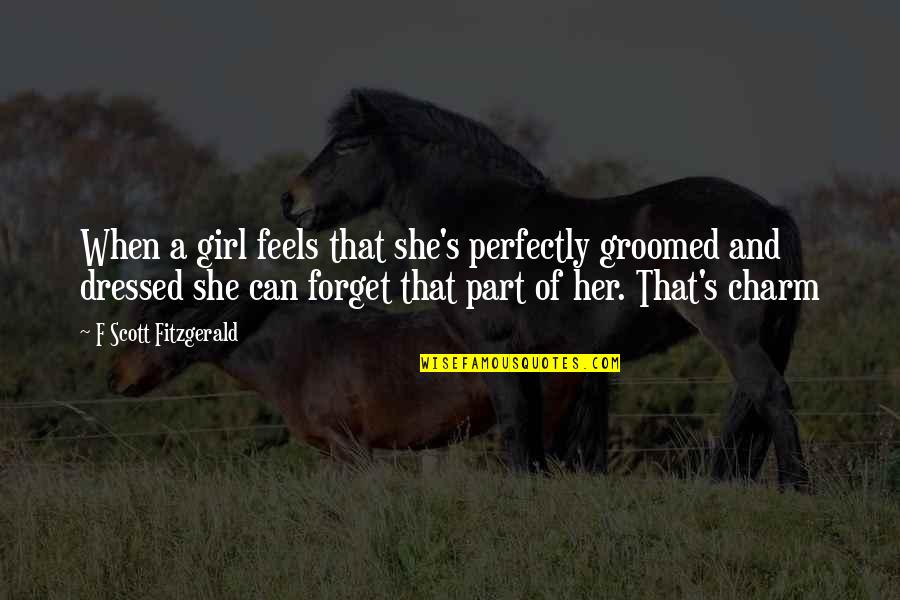 When a girl feels that she's perfectly groomed and dressed she can forget that part of her. That's charm —
F Scott Fitzgerald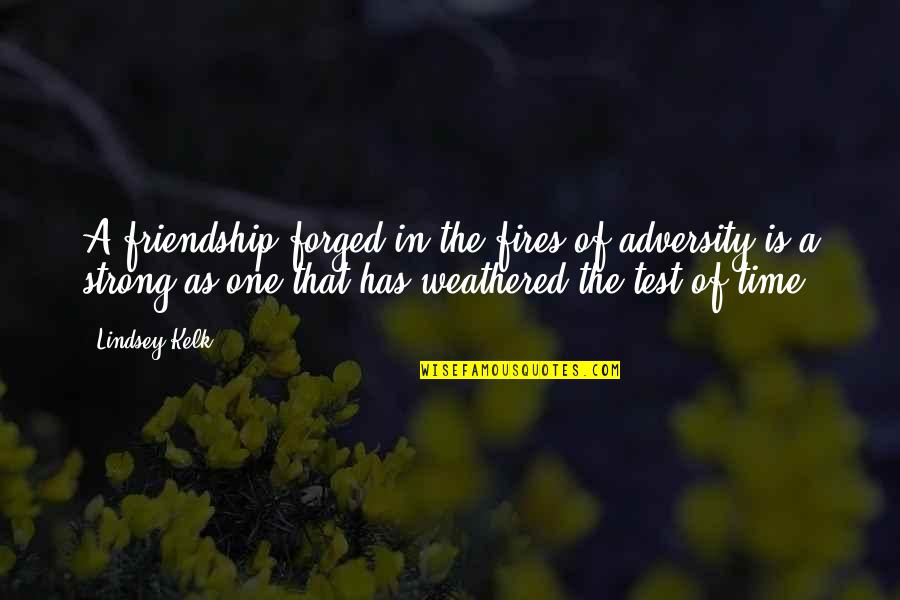 A friendship forged in the fires of adversity is a strong as one that has weathered the test of time. —
Lindsey Kelk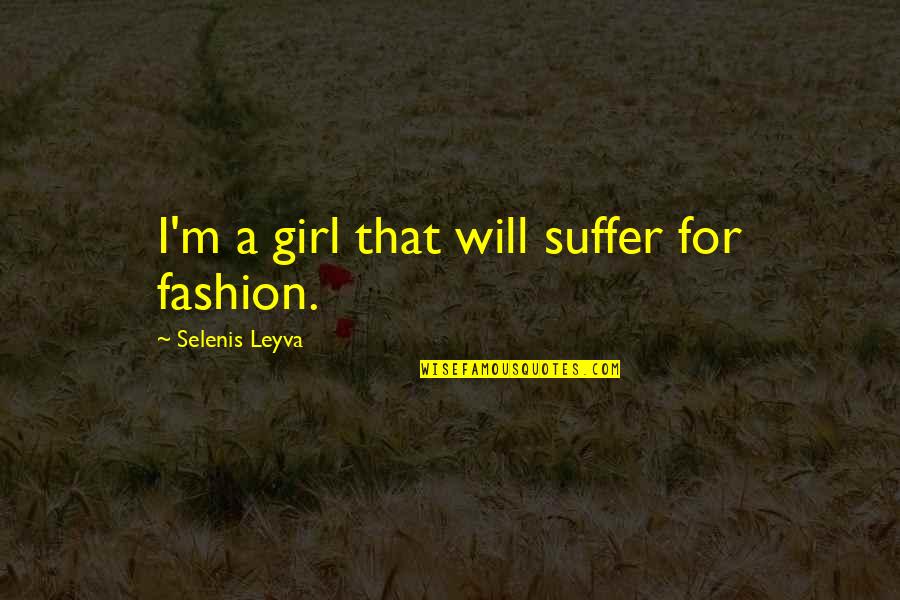 I'm a girl that will suffer for fashion. —
Selenis Leyva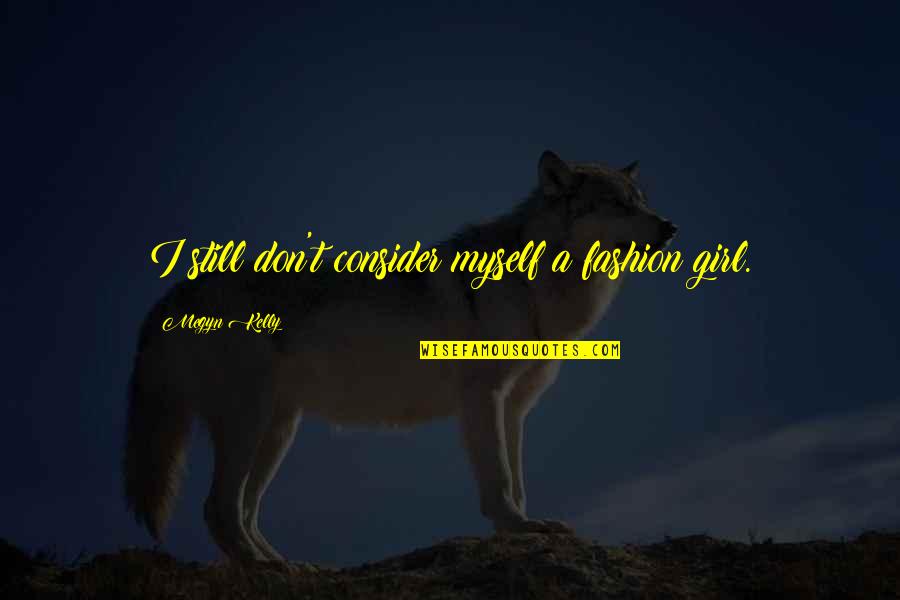 I still don't consider myself a fashion girl. —
Megyn Kelly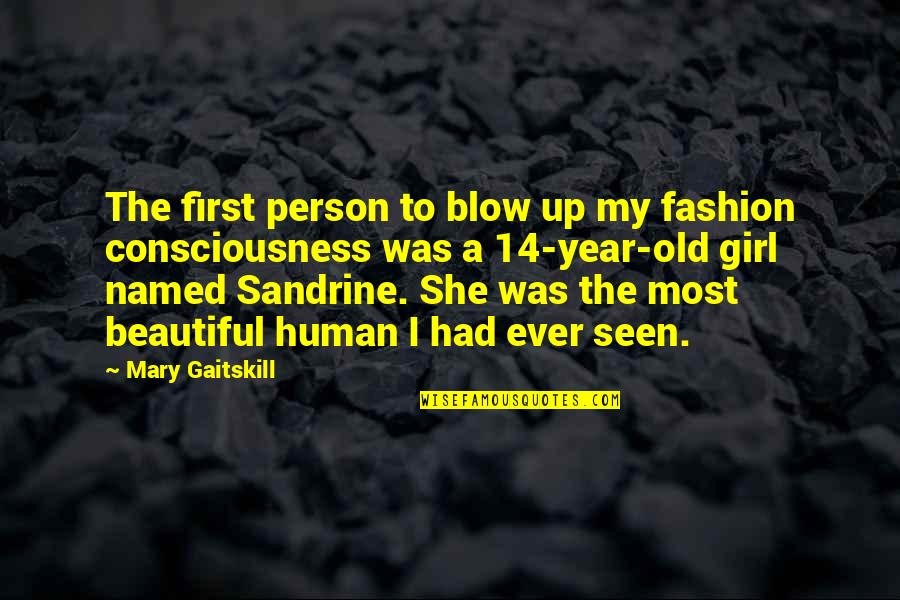 The first person to blow up my fashion consciousness was a 14-year-old girl named Sandrine. She was the most beautiful human I had ever seen. —
Mary Gaitskill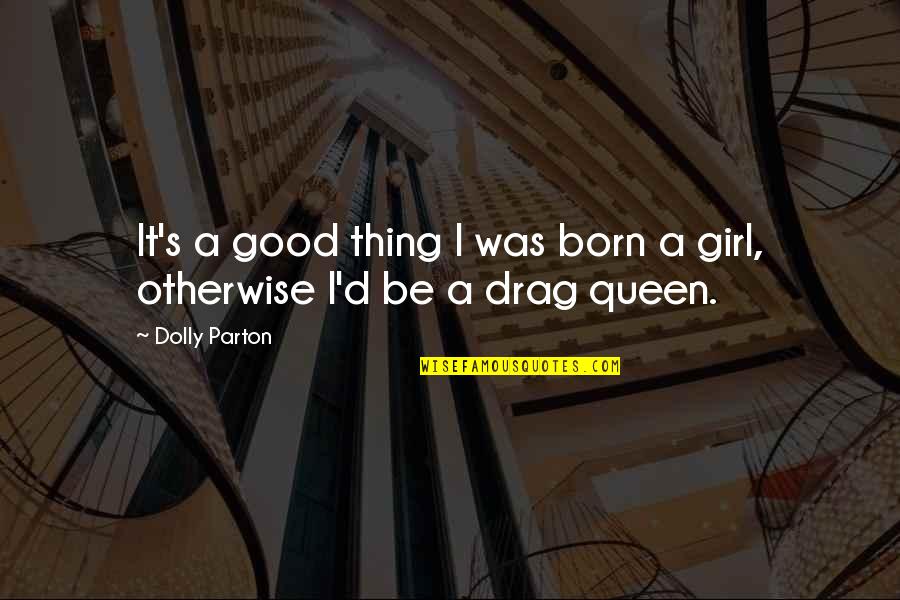 It's a good thing I was born a girl, otherwise I'd be a drag queen. —
Dolly Parton
I never thought I'd be the type of girl who'd be doing, like, fashion shoots. —
Rebel Wilson