Getting Closer Quotes
Collection of top 36 famous quotes about Getting Closer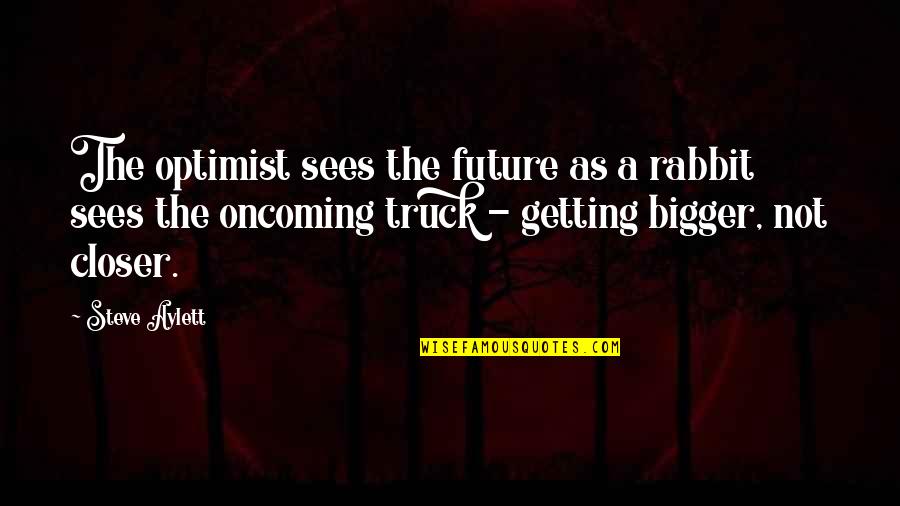 The optimist sees the future as a rabbit sees the oncoming truck - getting bigger, not closer.
—
Steve Aylett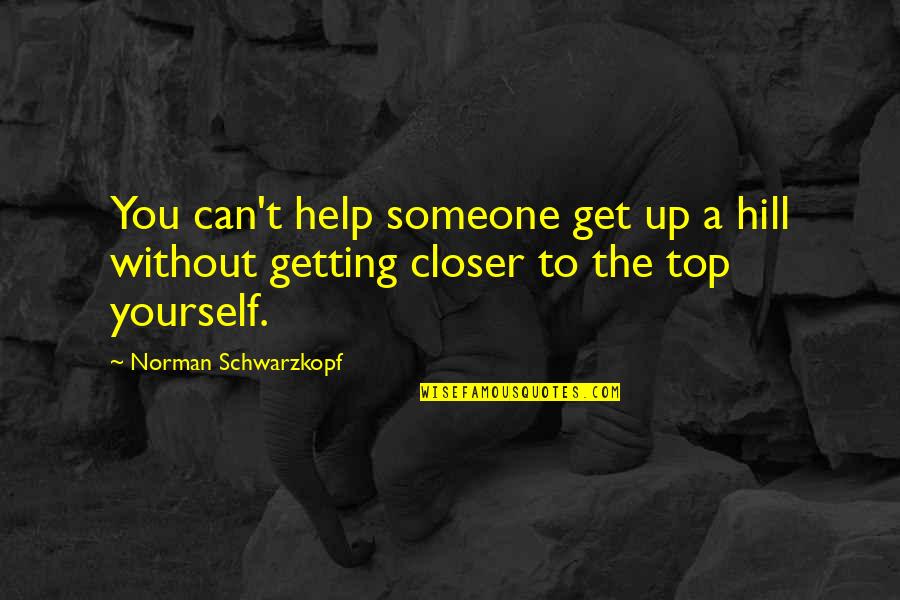 You can't help someone get up a hill without getting closer to the top yourself.
—
Norman Schwarzkopf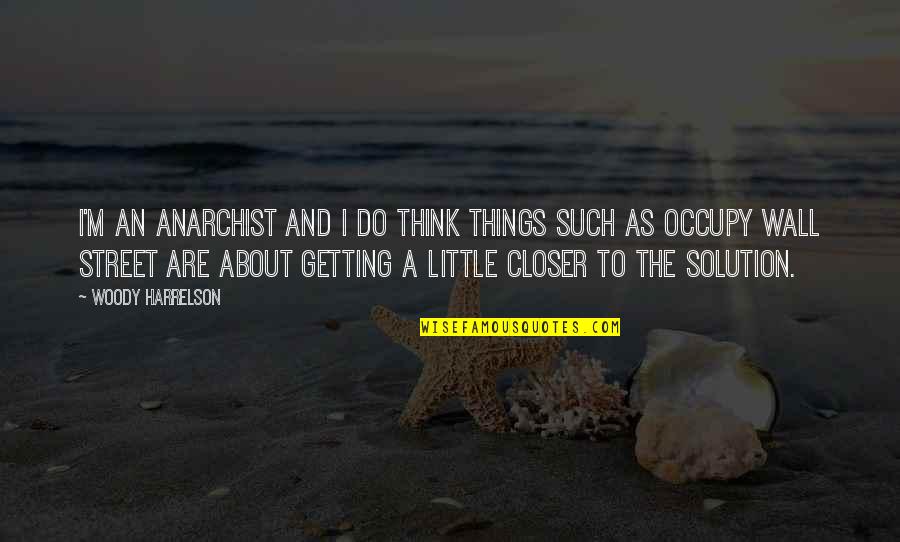 I'm an anarchist and I do think things such as Occupy Wall Street are about getting a little closer to the solution.
—
Woody Harrelson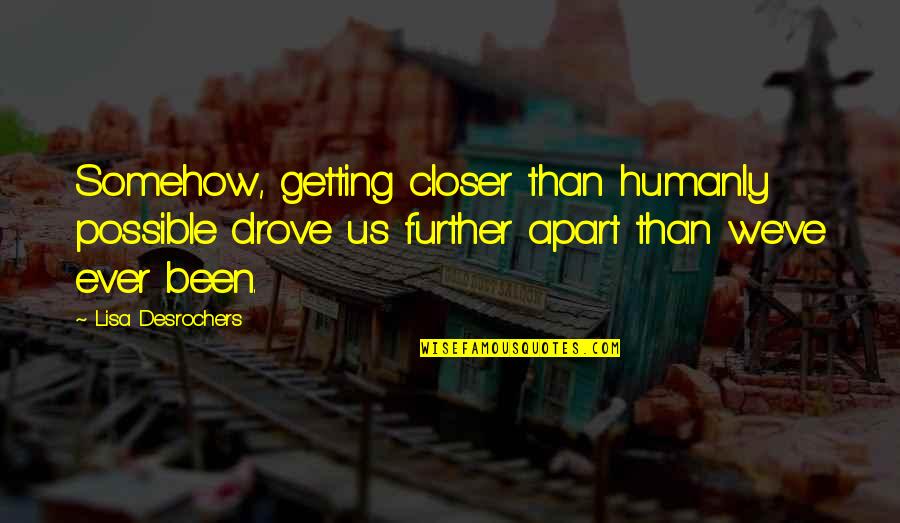 Somehow, getting closer than humanly possible drove us further apart than we've ever been.
—
Lisa Desrochers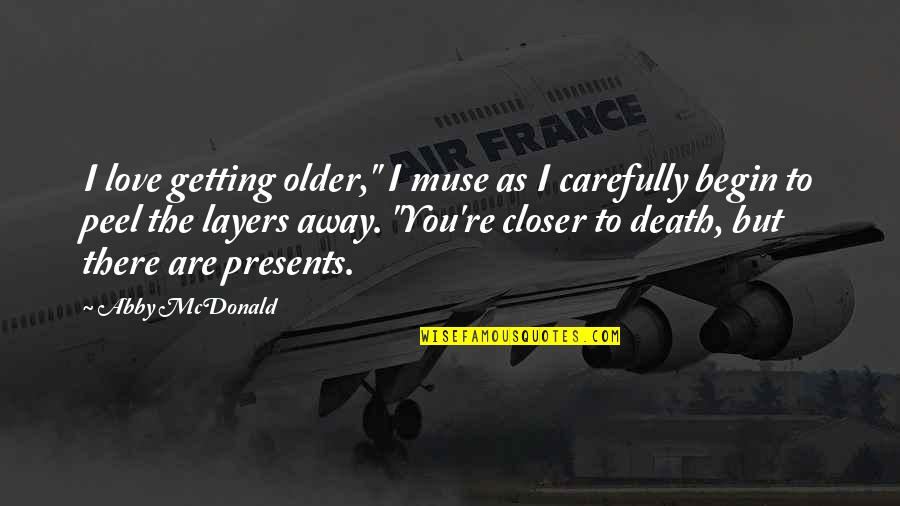 I love getting older," I muse as I carefully begin to peel the layers away. "You're closer to death, but there are presents.
—
Abby McDonald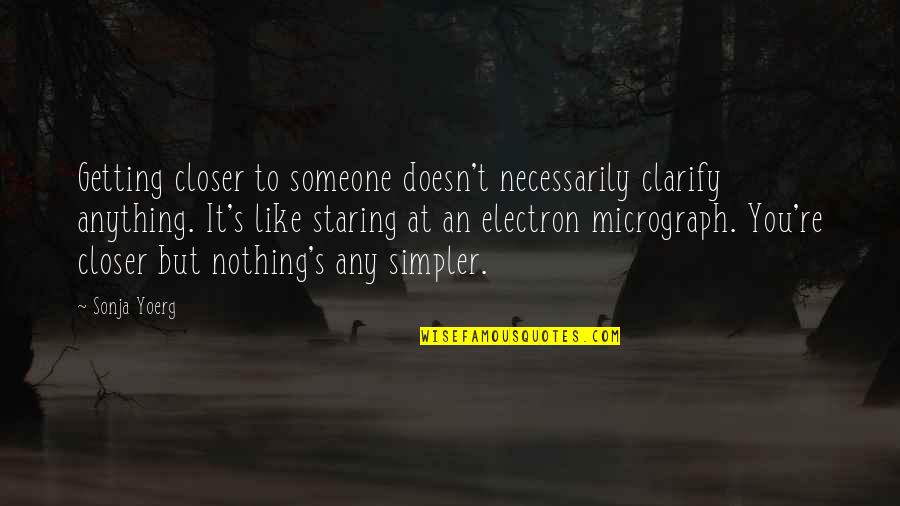 Getting closer
to someone doesn't necessarily clarify anything. It's like staring at an electron micrograph. You're closer but nothing's any simpler. —
Sonja Yoerg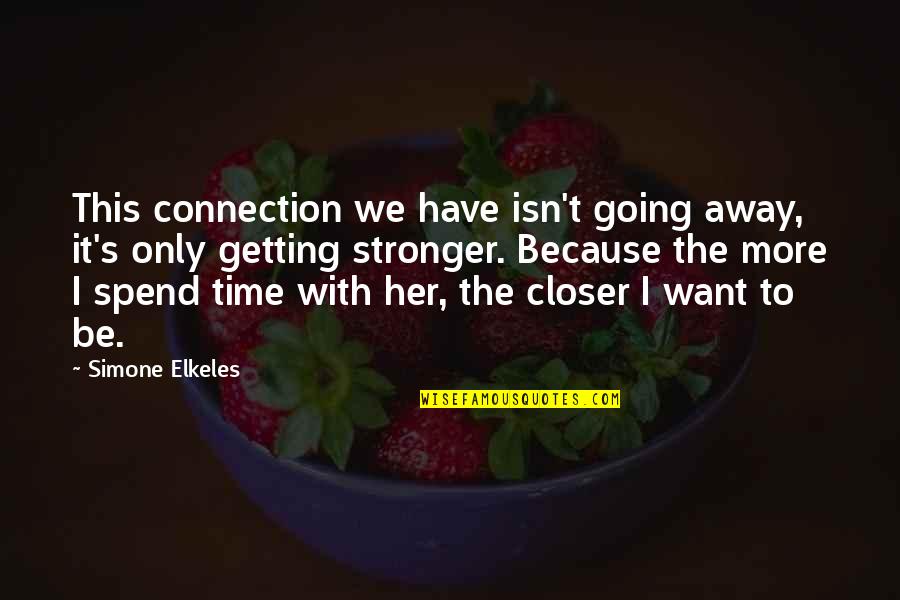 This connection we have isn't going away, it's only getting stronger. Because the more I spend time with her, the closer I want to be. —
Simone Elkeles
Keep going; your destination is
getting closer
. —
Debasish Mridha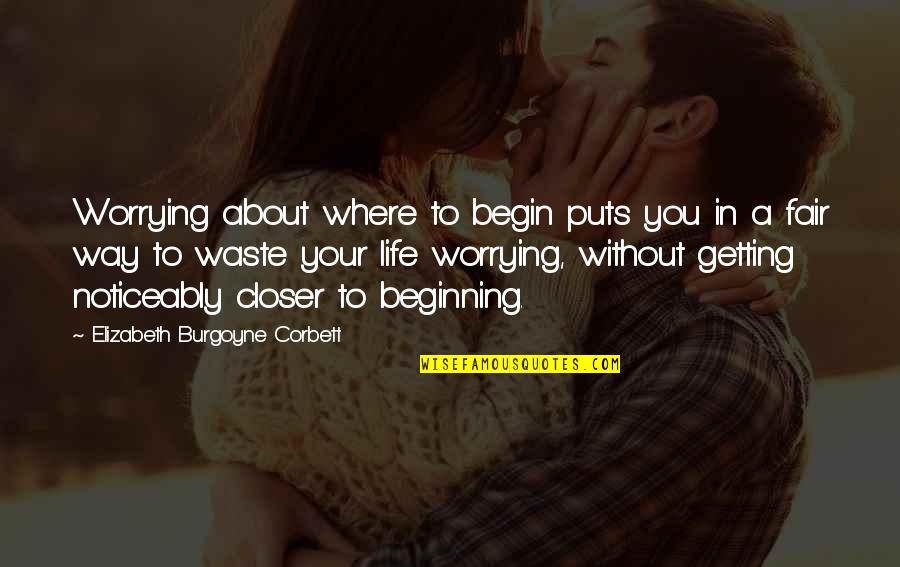 Worrying about where to begin puts you in a fair way to waste your life worrying, without getting noticeably closer to beginning. —
Elizabeth Burgoyne Corbett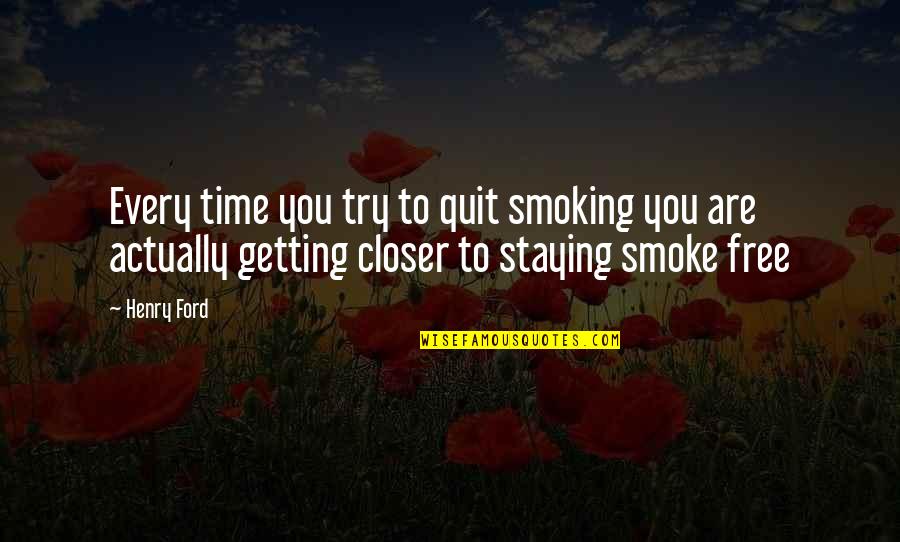 Every time you try to quit smoking you are actually
getting closer
to staying smoke free —
Henry Ford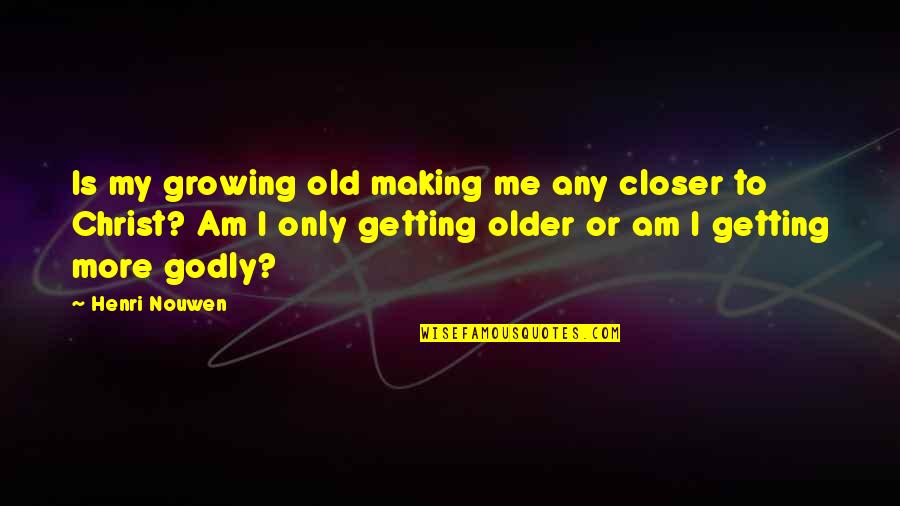 Is my growing old making me any closer to Christ? Am I only getting older or am I getting more godly? —
Henri Nouwen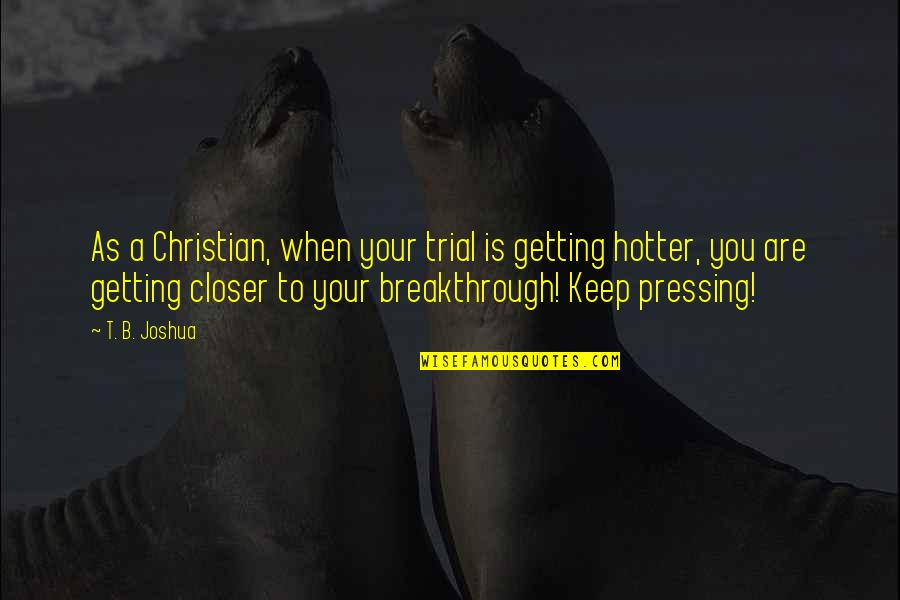 As a Christian, when your trial is getting hotter, you are
getting closer
to your breakthrough! Keep pressing! —
T. B. Joshua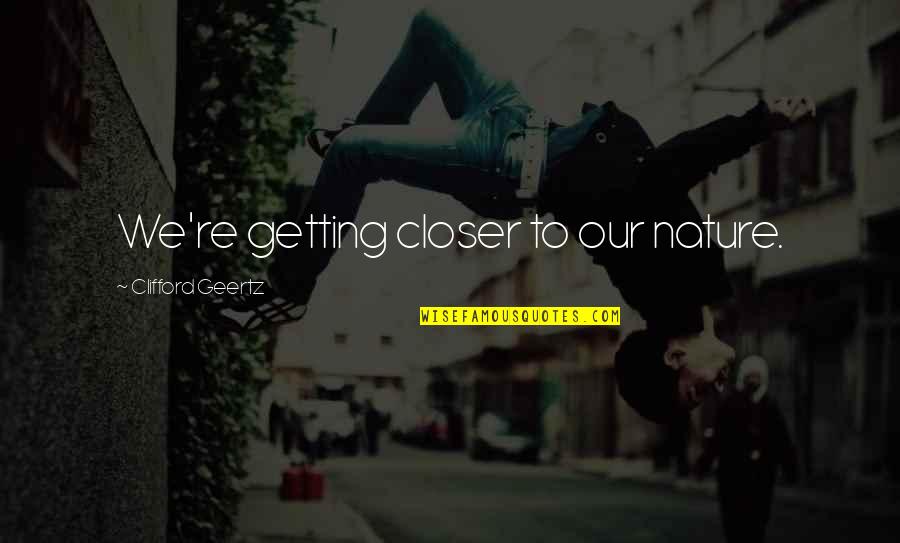 We're
getting closer
to our nature. —
Clifford Geertz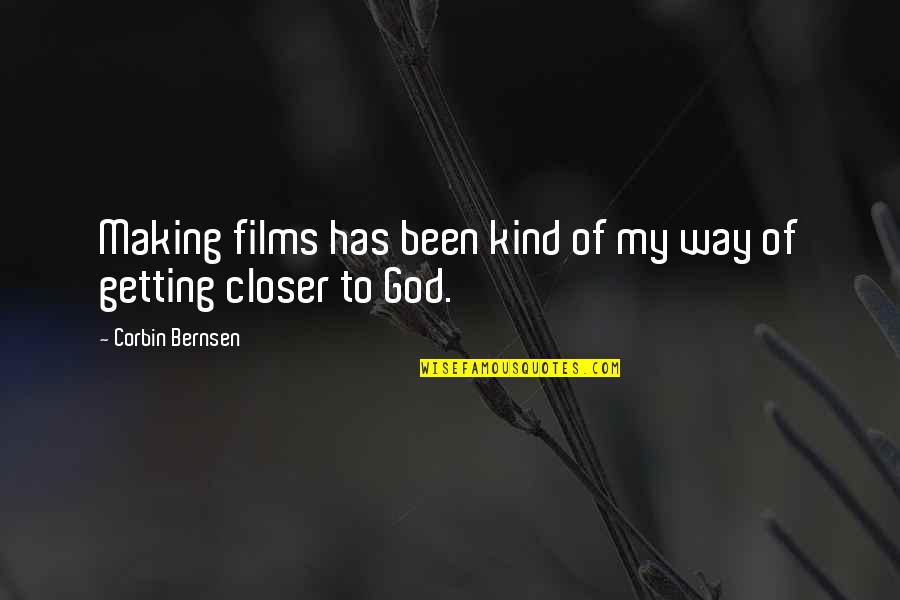 Making films has been kind of my way of
getting closer
to God. —
Corbin Bernsen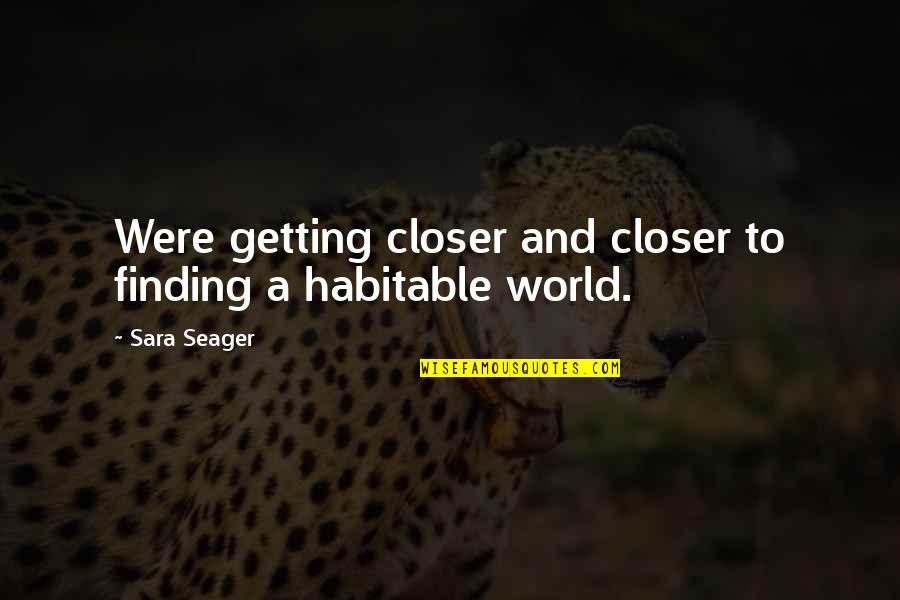 Were
getting closer
and closer to finding a habitable world. —
Sara Seager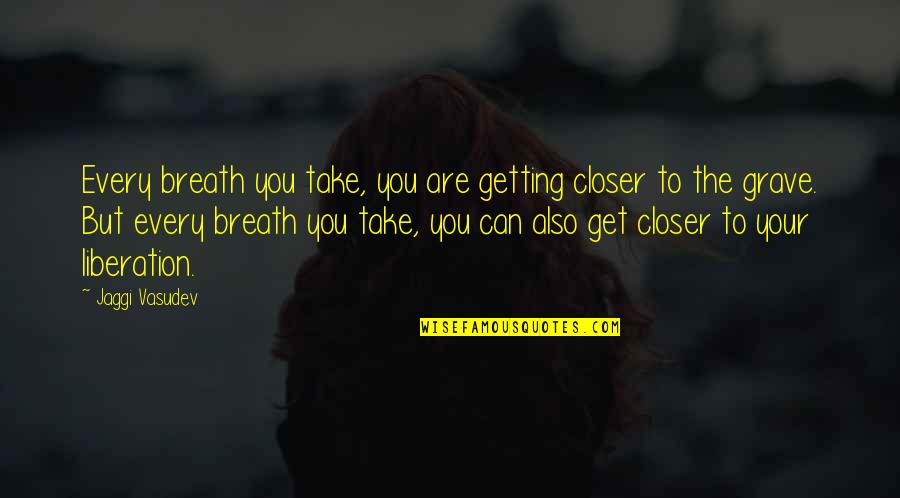 Every breath you take, you are
getting closer
to the grave. But every breath you take, you can also get closer to your liberation. —
Jaggi Vasudev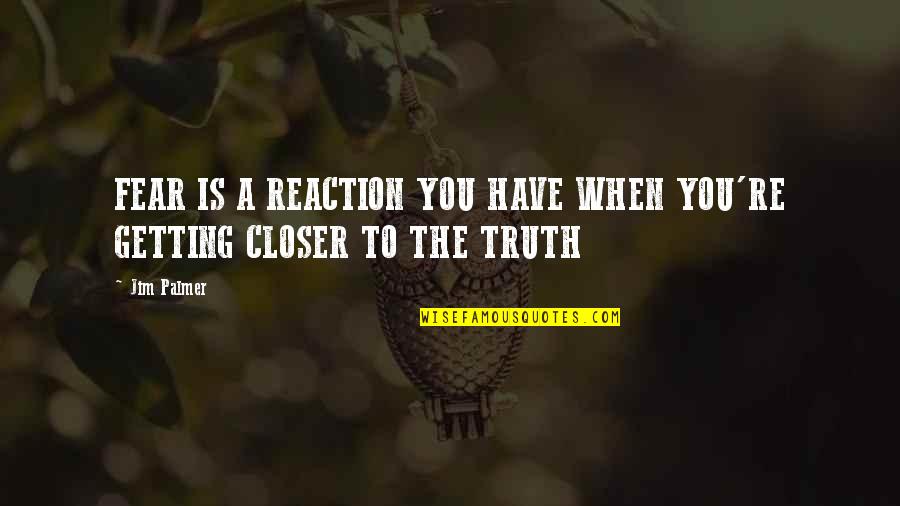 FEAR IS A REACTION YOU HAVE WHEN YOU'RE GETTING CLOSER TO THE TRUTH —
Jim Palmer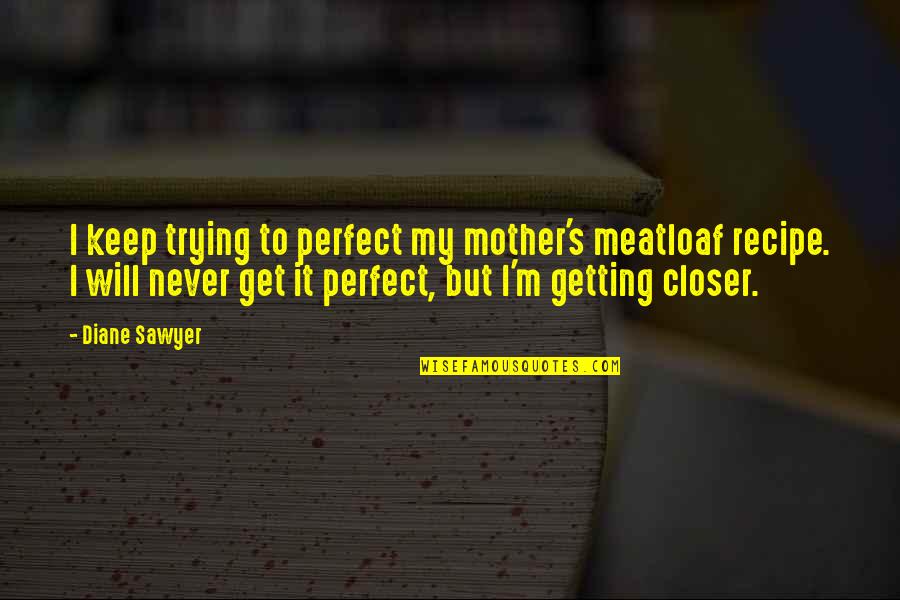 I keep trying to perfect my mother's meatloaf recipe. I will never get it perfect, but I'm
getting closer
. —
Diane Sawyer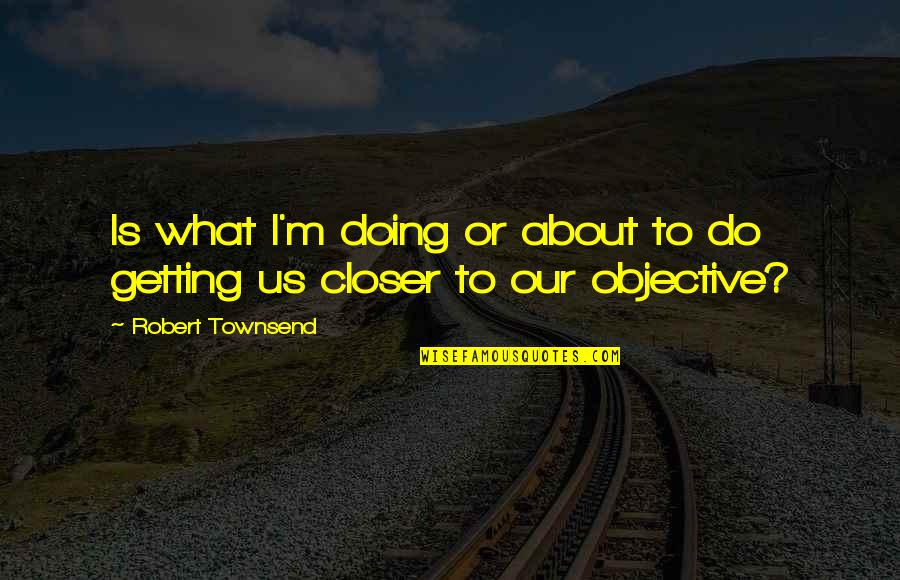 Is what I'm doing or about to do getting us closer to our objective? —
Robert Townsend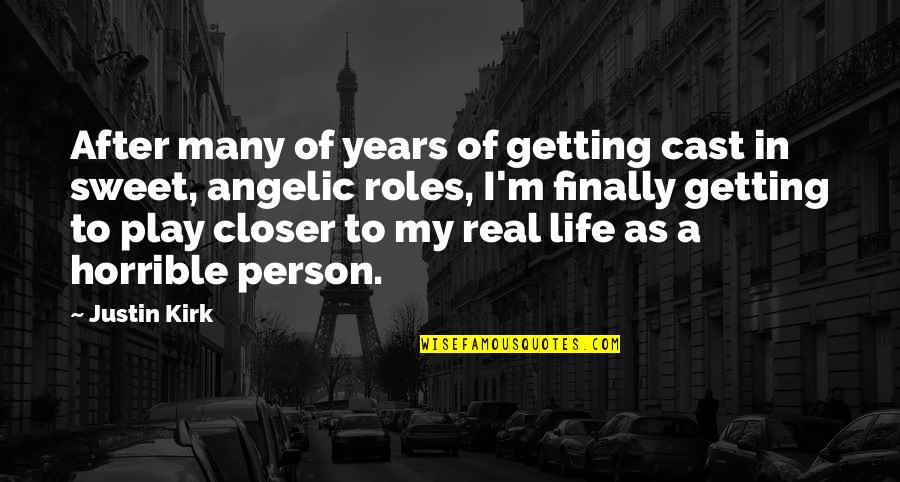 After many of years of getting cast in sweet, angelic roles, I'm finally getting to play closer to my real life as a horrible person. —
Justin Kirk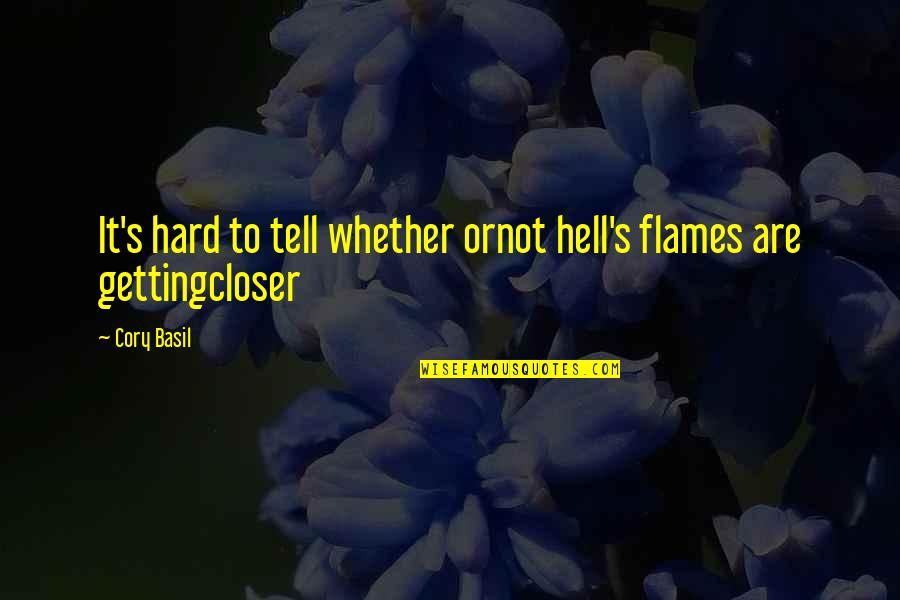 It's hard to tell whether or
not hell's flames are getting
closer —
Cory Basil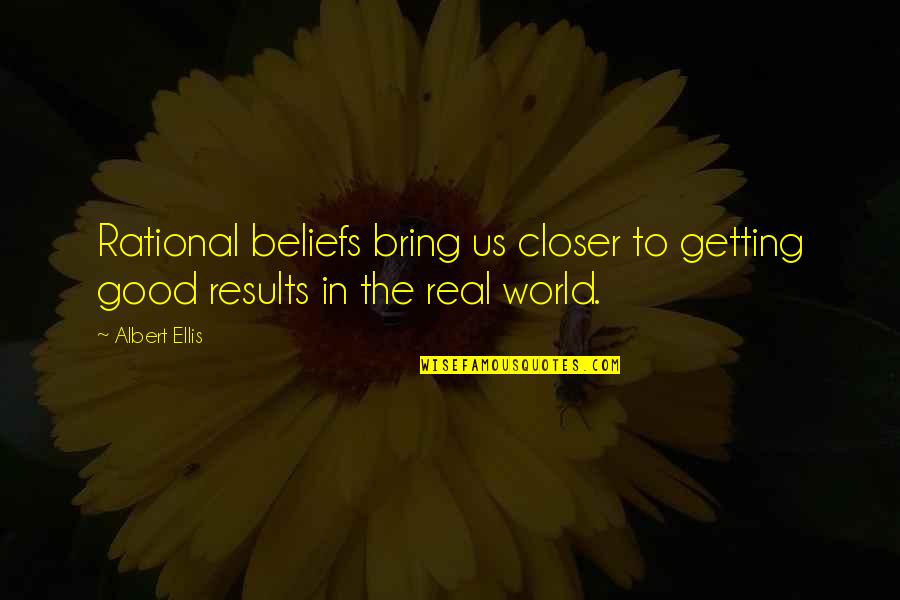 Rational beliefs bring us closer to getting good results in the real world. —
Albert Ellis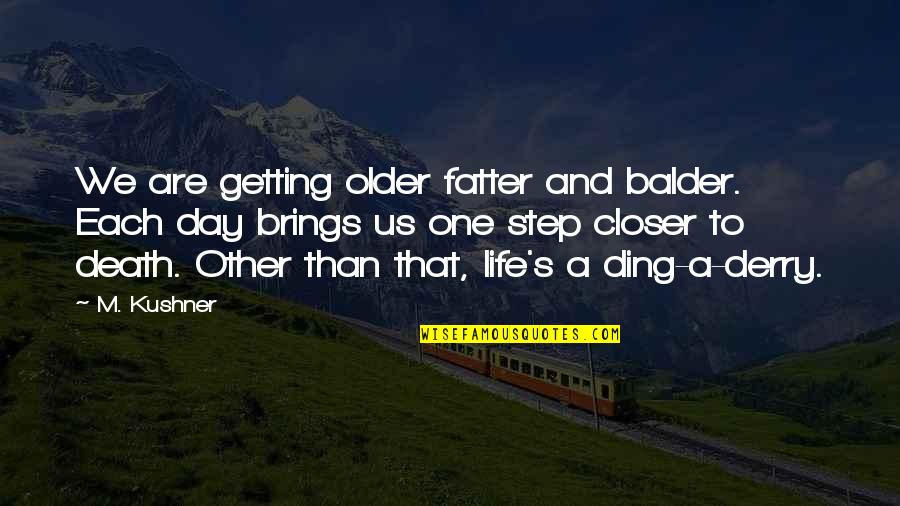 We are getting older fatter and balder. Each day brings us one step closer to death. Other than that, life's a ding-a-derry. —
M. Kushner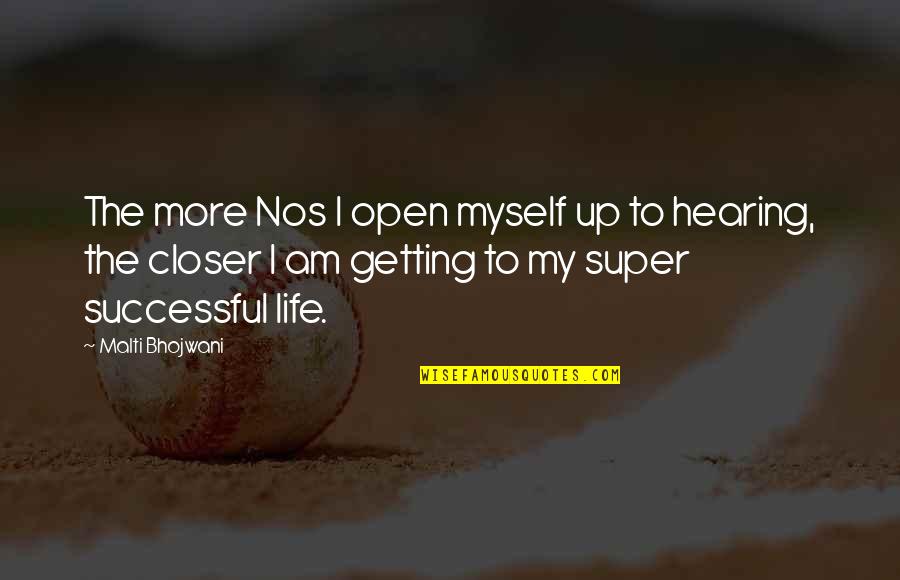 The more Nos I open myself up to hearing, the closer I am getting to my super successful life. —
Malti Bhojwani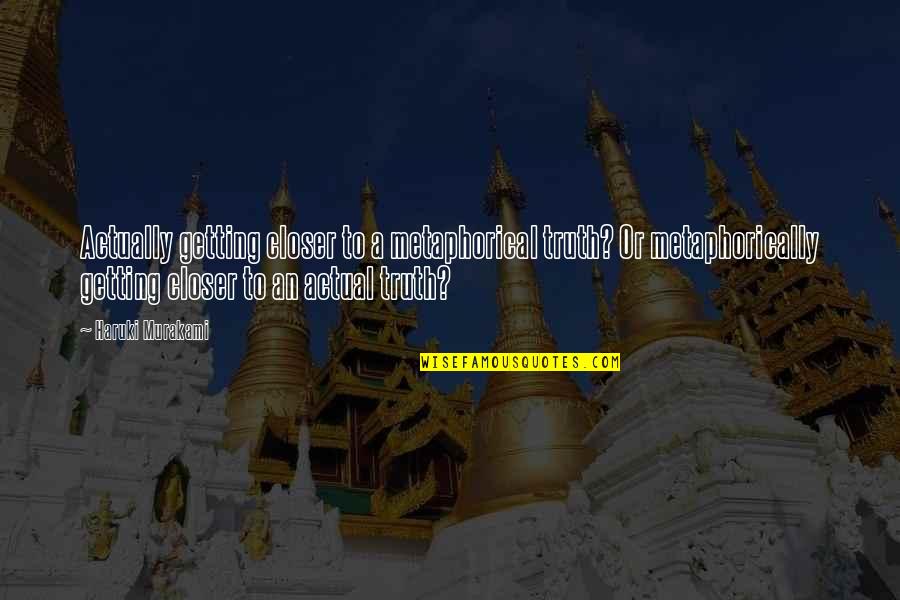 Actually
getting closer
to a metaphorical truth? Or metaphorically
getting closer
to an actual truth? —
Haruki Murakami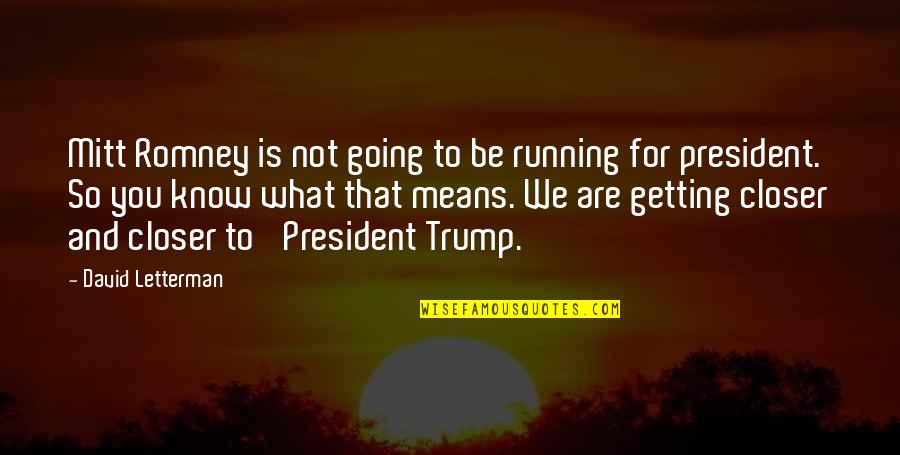 Mitt Romney is not going to be running for president. So you know what that means. We are
getting closer
and closer to 'President Trump.' —
David Letterman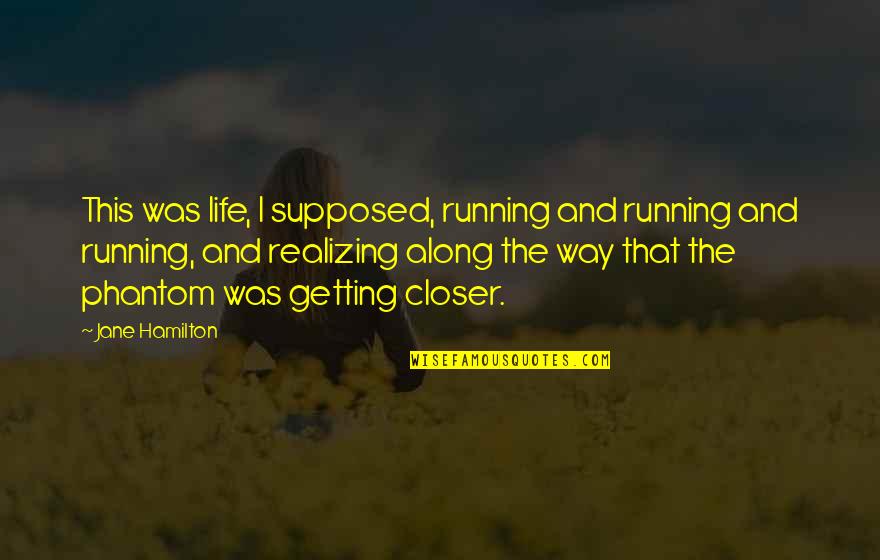 This was life, I supposed, running and running and running, and realizing along the way that the phantom was
getting closer
. —
Jane Hamilton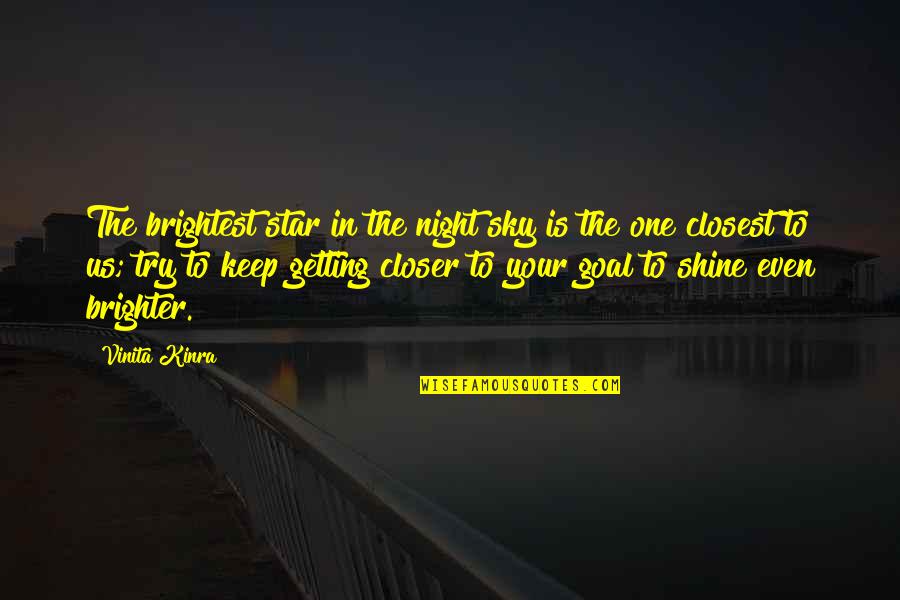 The brightest star in the night sky is the one closest to us; try to keep
getting closer
to your goal to shine even brighter. —
Vinita Kinra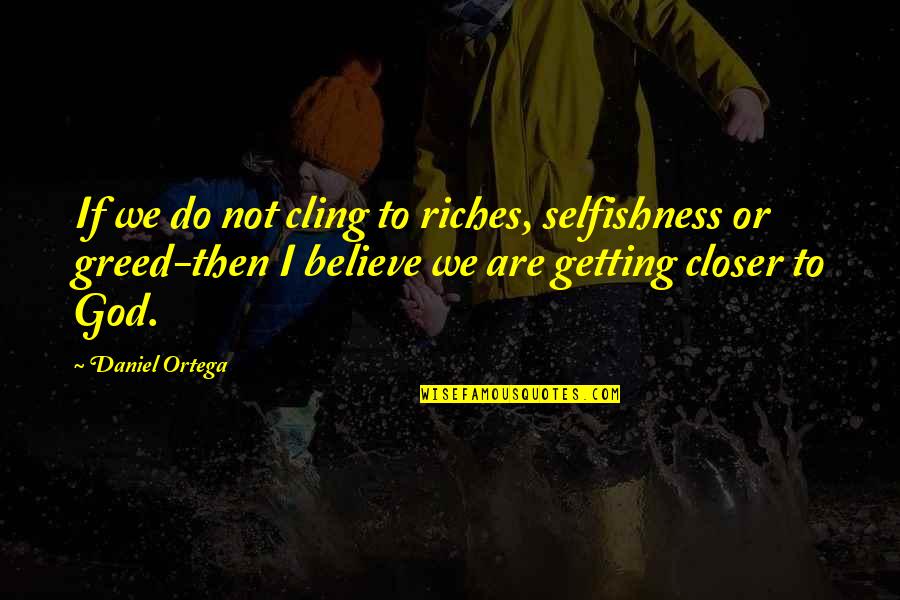 If we do not cling to riches, selfishness or greed-then I believe we are
getting closer
to God. —
Daniel Ortega