Gary Larson Quotes
Collection of top 40 famous quotes about Gary Larson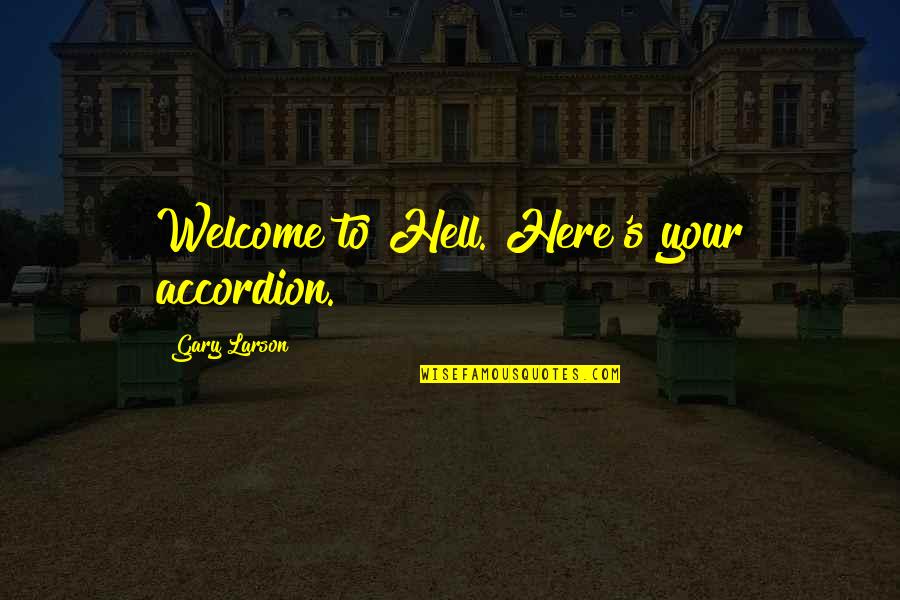 Welcome to Hell. Here's your accordion.
—
Gary Larson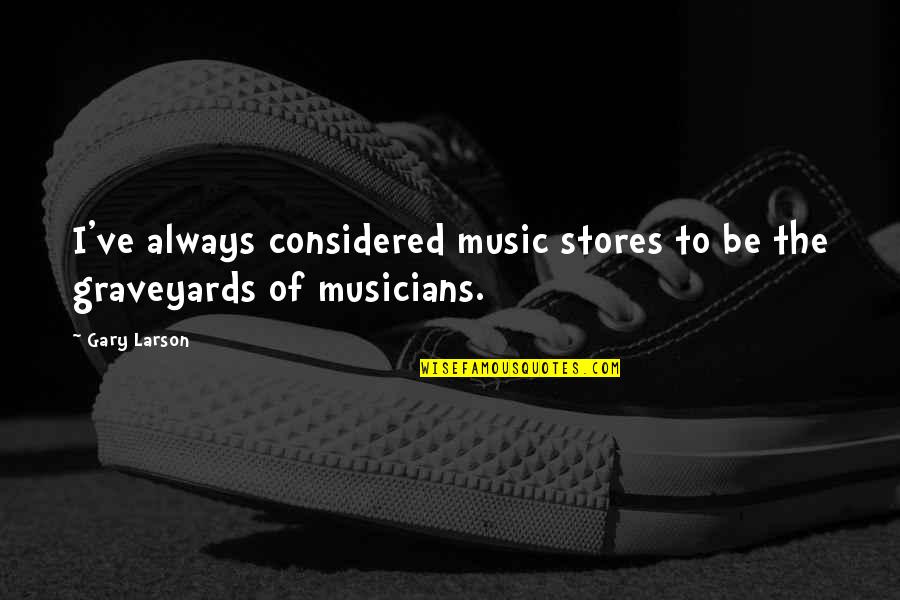 I've always considered music stores to be the graveyards of musicians.
—
Gary Larson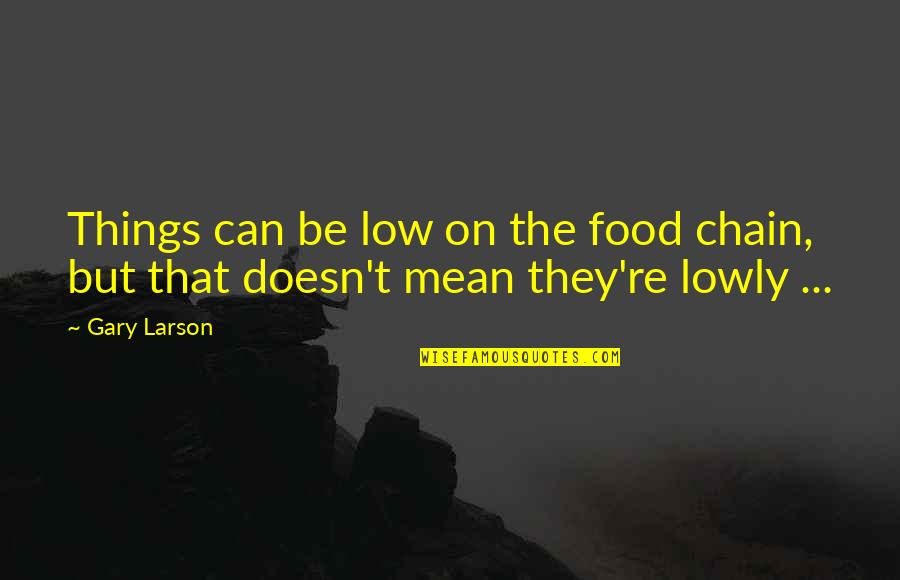 Things can be low on the food chain, but that doesn't mean they're lowly ...
—
Gary Larson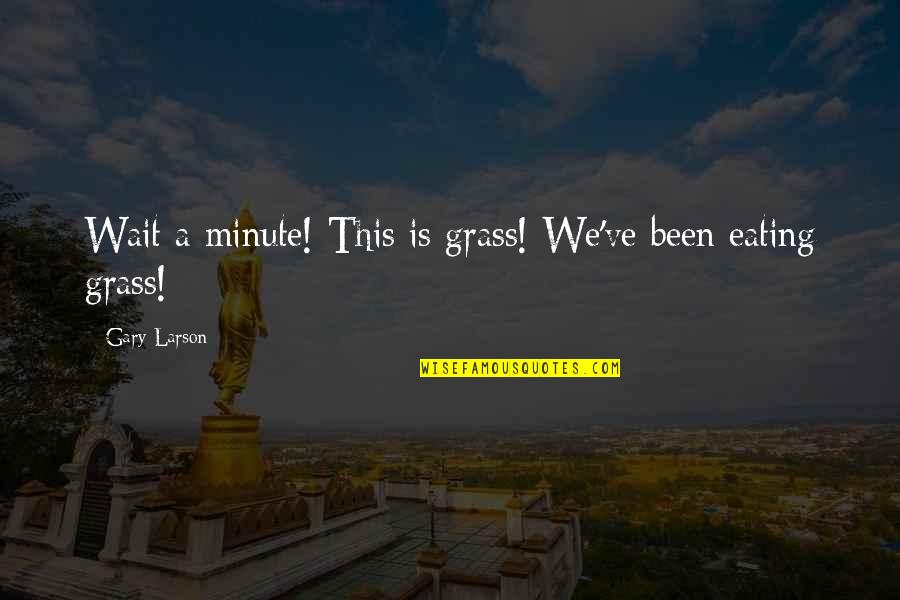 Wait a minute! This is grass! We've been eating grass!
—
Gary Larson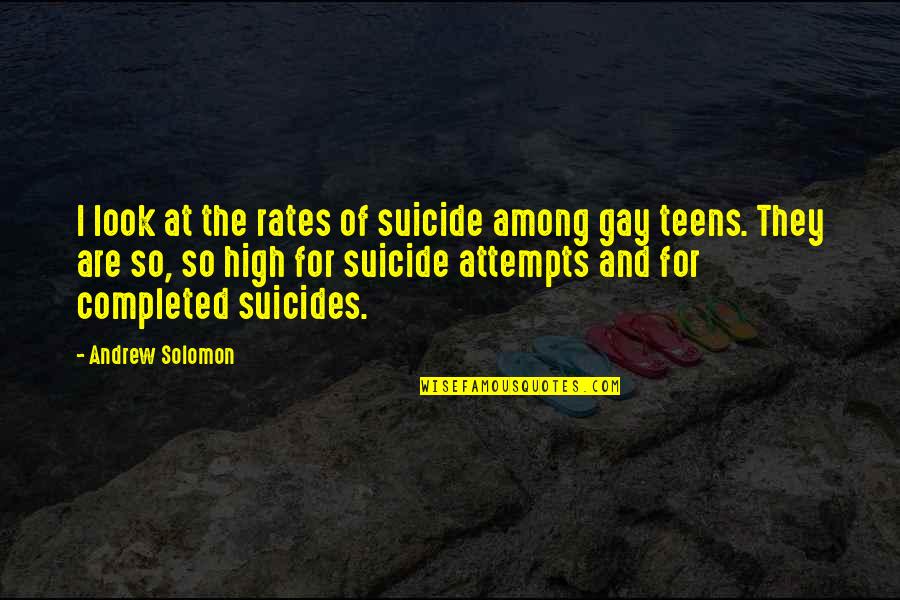 I look at the rates of suicide among gay teens. They are so, so high for suicide attempts and for completed suicides.
—
Andrew Solomon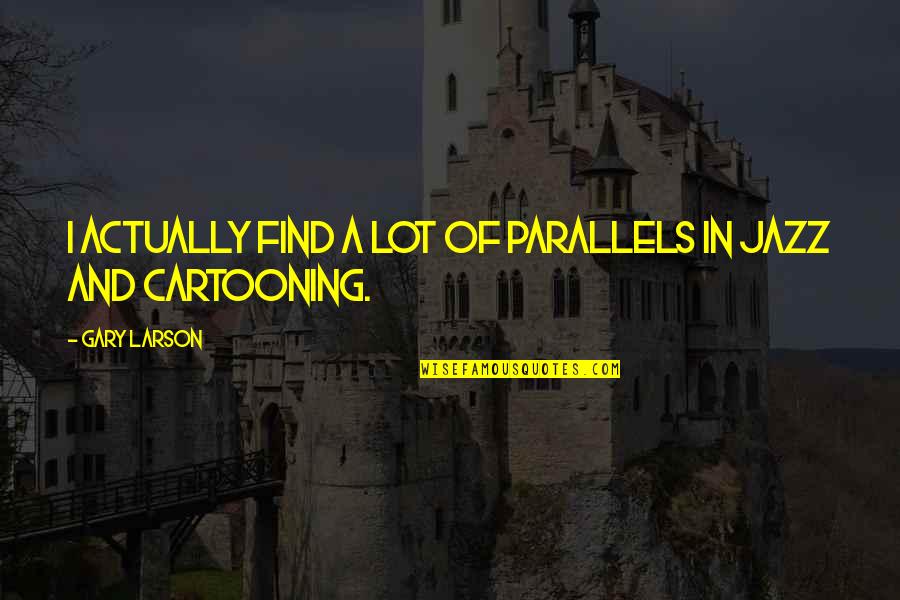 I actually find a lot of parallels in jazz and cartooning.
—
Gary Larson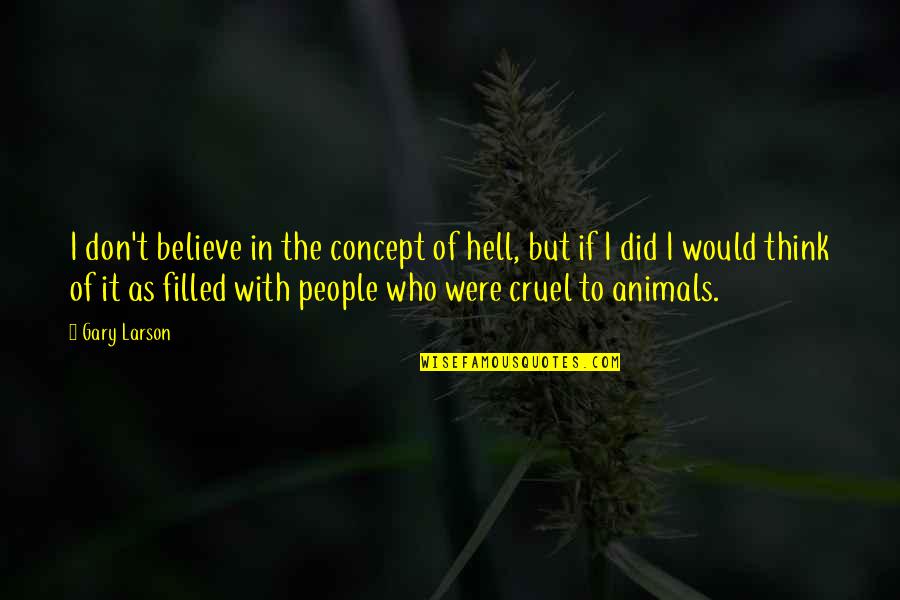 I don't believe in the concept of hell, but if I did I would think of it as filled with people who were cruel to animals.
—
Gary Larson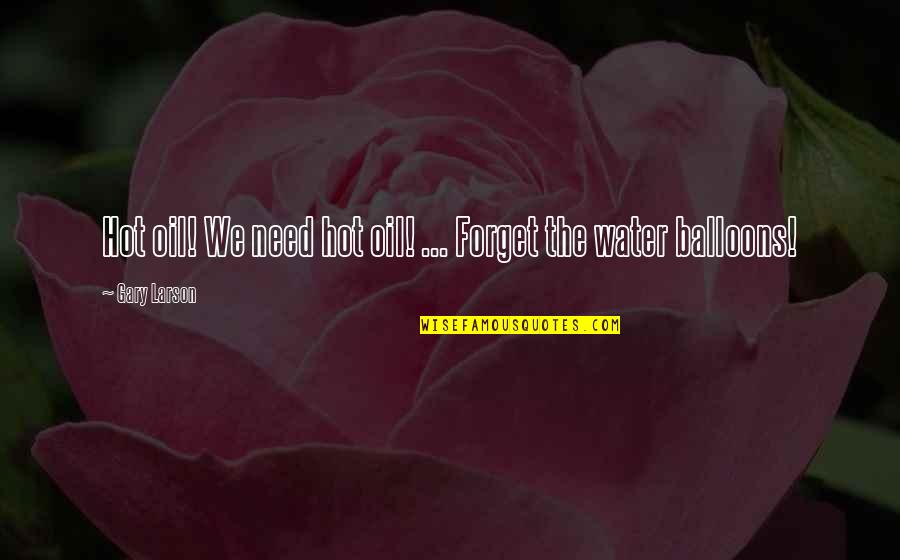 Hot oil! We need hot oil! ... Forget the water balloons!
—
Gary Larson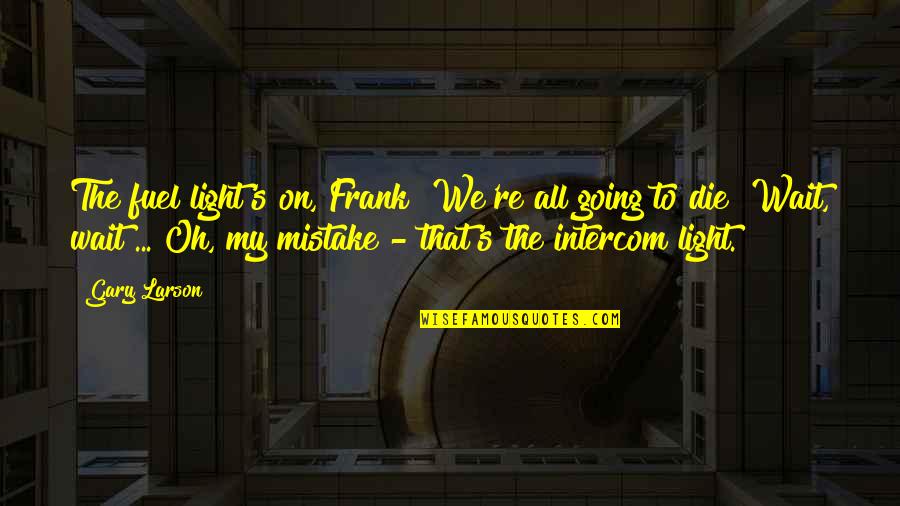 The fuel light's on, Frank! We're all going to die! Wait, wait ... Oh, my mistake - that's the intercom light.
—
Gary Larson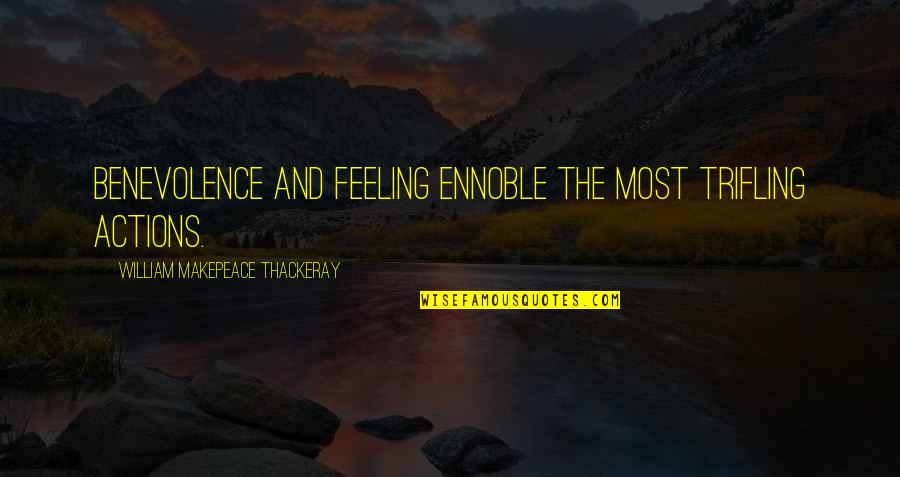 Benevolence and feeling ennoble the most trifling actions.
—
William Makepeace Thackeray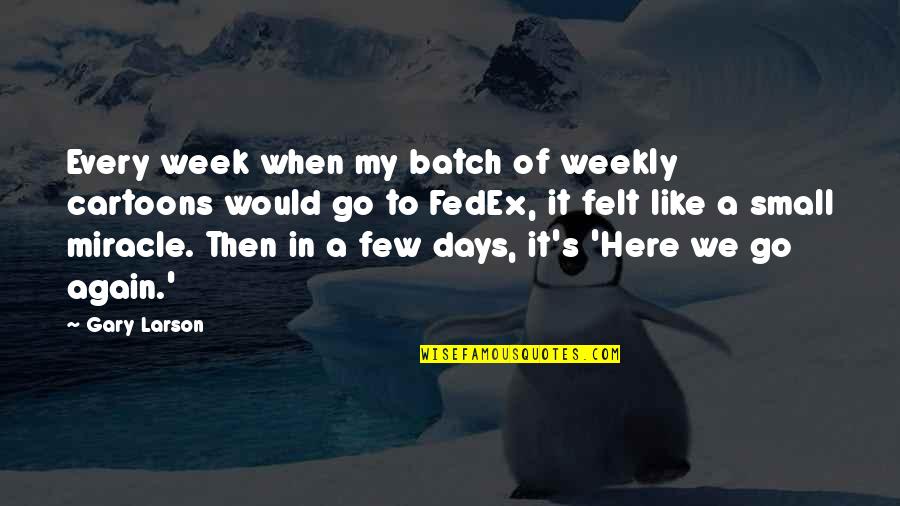 Every week when my batch of weekly cartoons would go to FedEx, it felt like a small miracle. Then in a few days, it's 'Here we go again.'
—
Gary Larson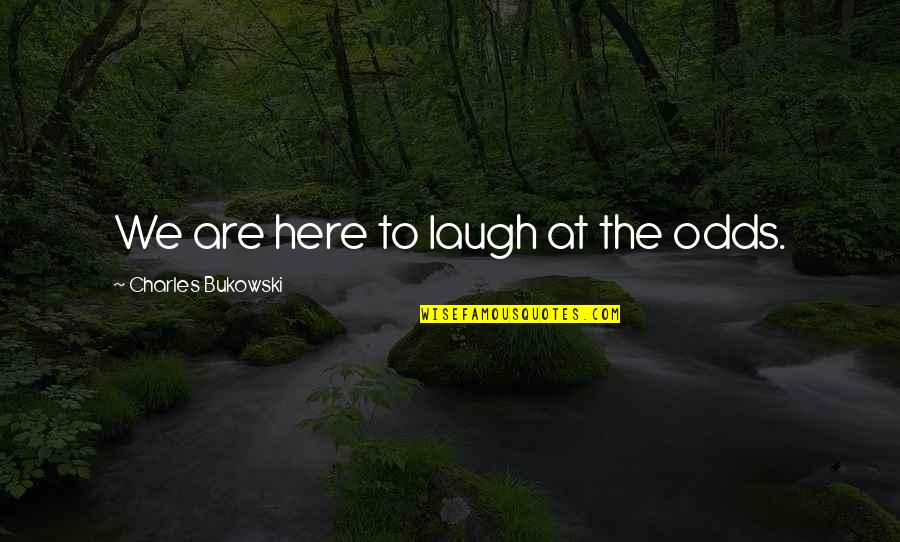 We are here to laugh at the odds.
—
Charles Bukowski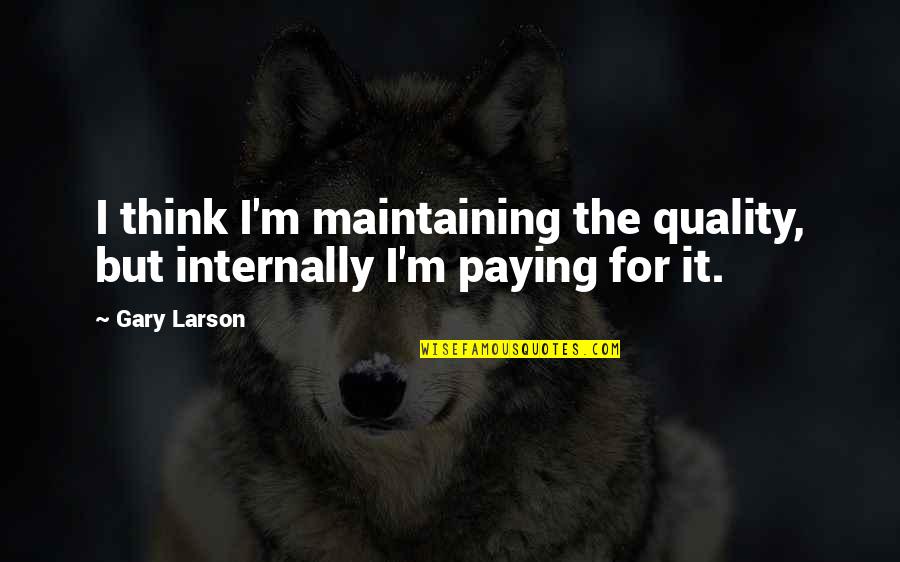 I think I'm maintaining the quality, but internally I'm paying for it.
—
Gary Larson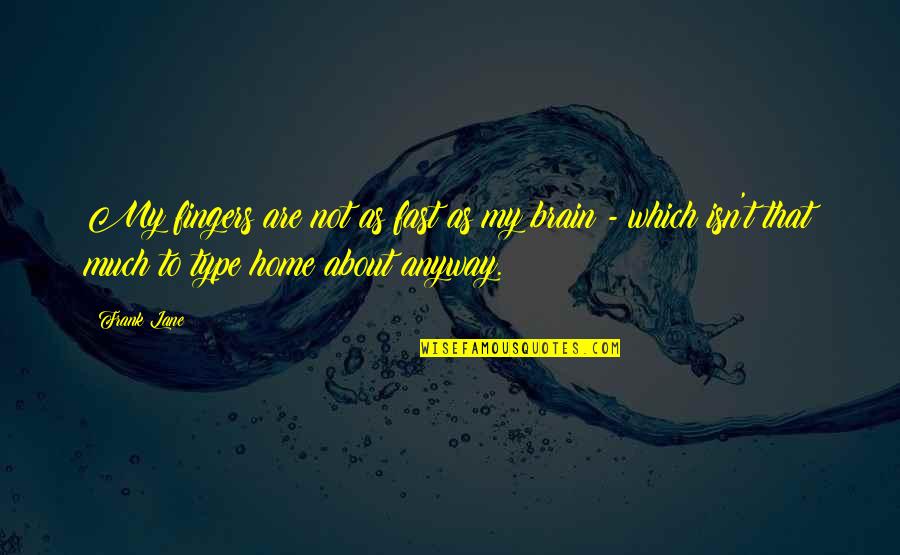 My fingers are not as fast as my brain - which isn't that much to type home about anyway.
—
Frank Lane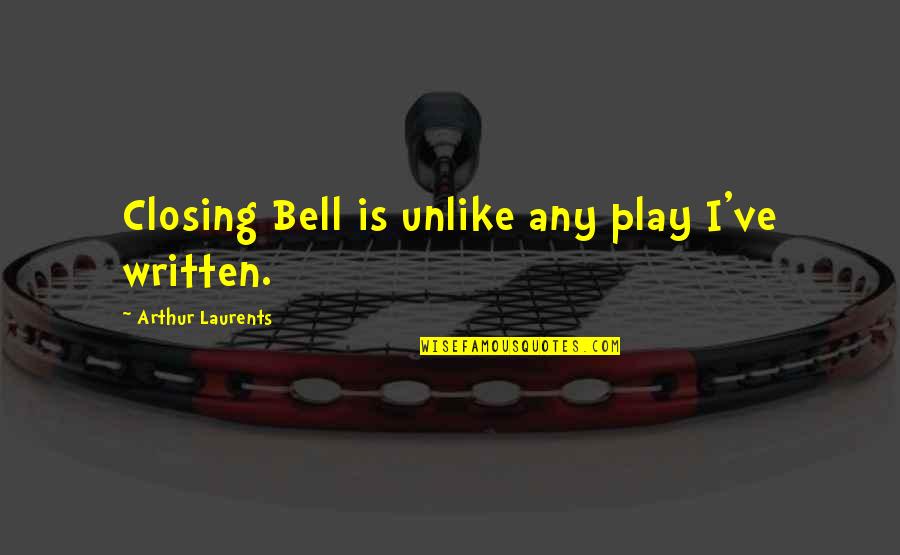 Closing Bell is unlike any play I've written. —
Arthur Laurents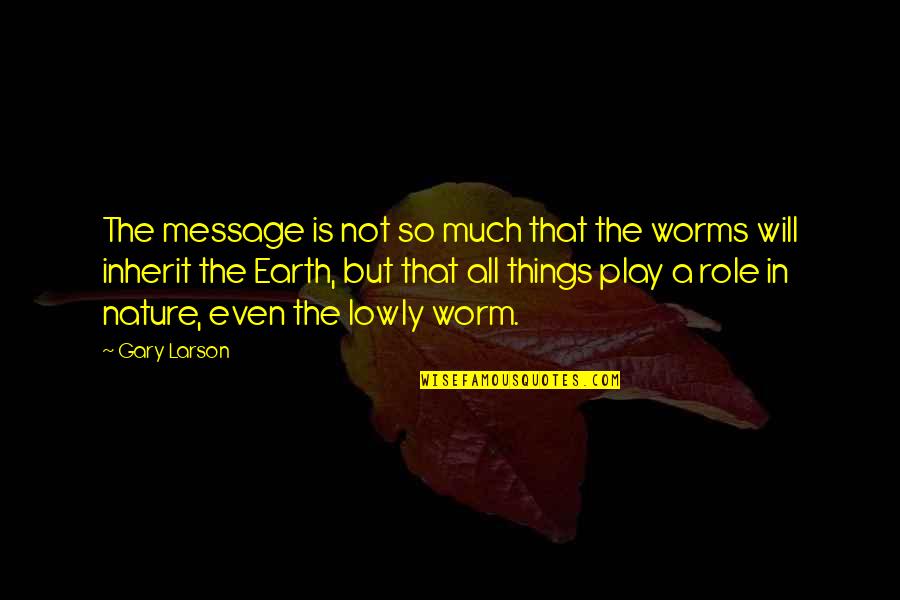 The message is not so much that the worms will inherit the Earth, but that all things play a role in nature, even the lowly worm. —
Gary Larson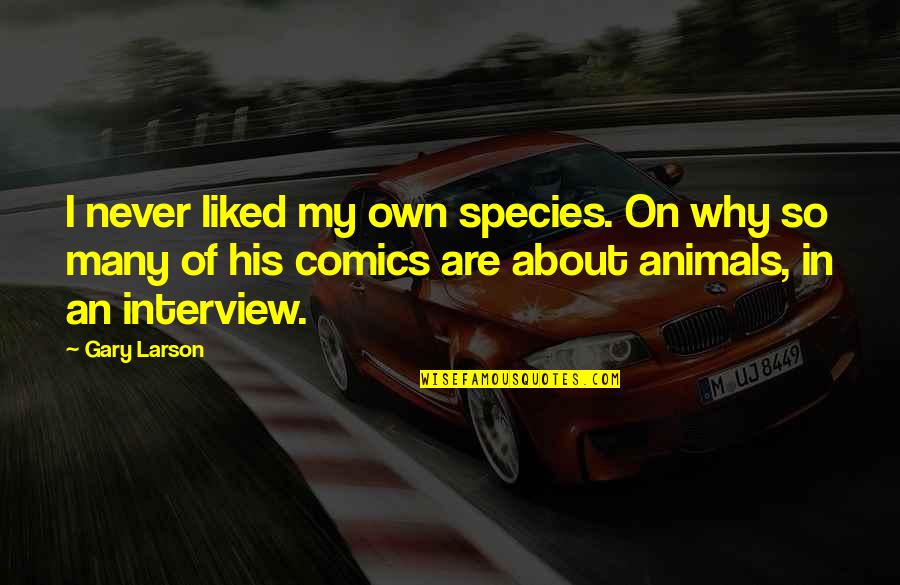 I never liked my own species. On why so many of his comics are about animals, in an interview. —
Gary Larson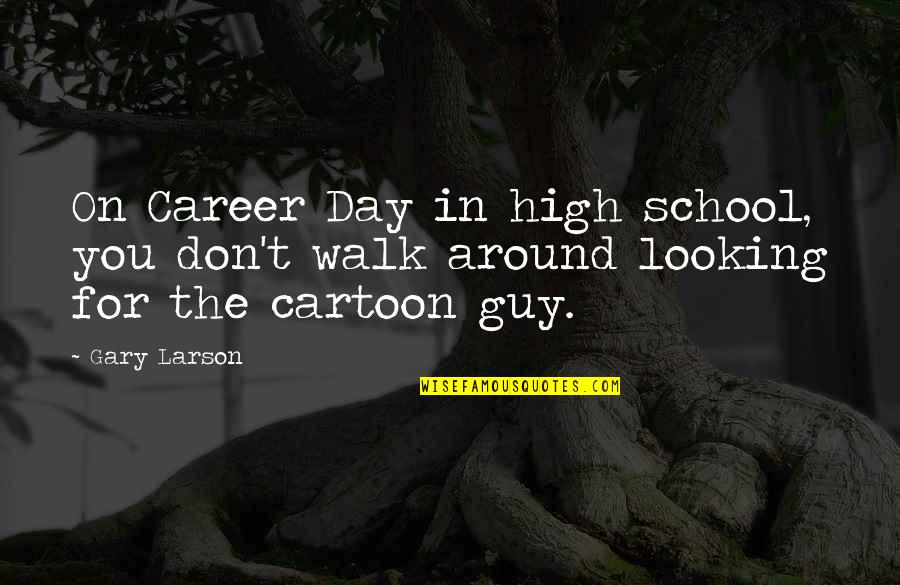 On Career Day in high school, you don't walk around looking for the cartoon guy. —
Gary Larson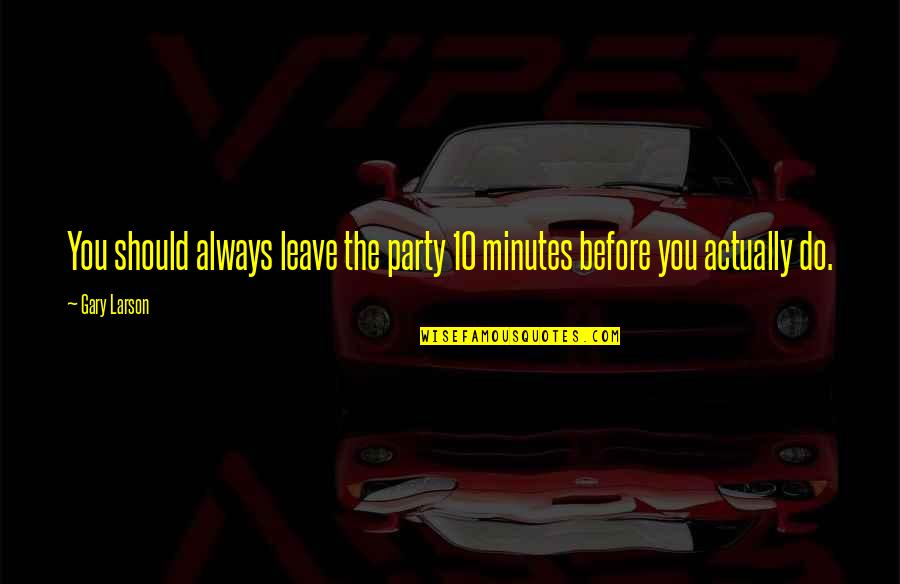 You should always leave the party 10 minutes before you actually do. —
Gary Larson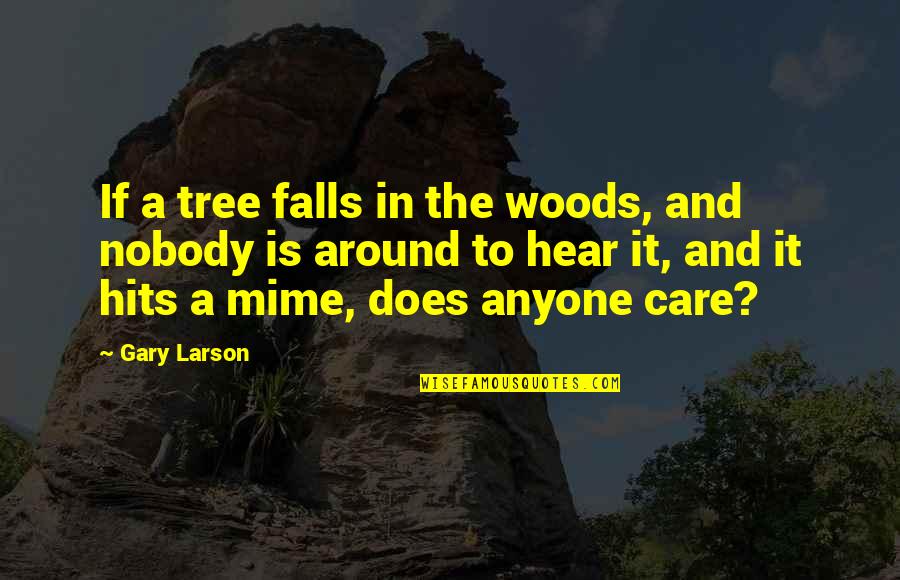 If a tree falls in the woods, and nobody is around to hear it, and it hits a mime, does anyone care? —
Gary Larson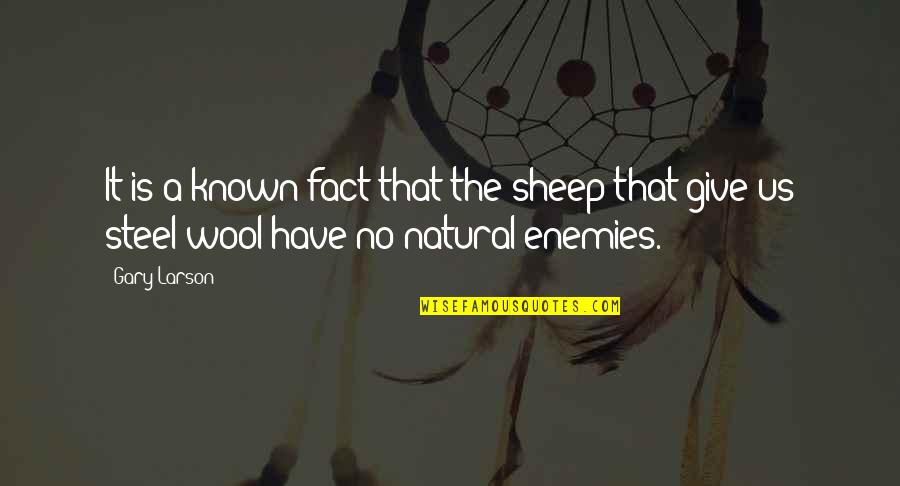 It is a known fact that the sheep that give us steel wool have no natural enemies. —
Gary Larson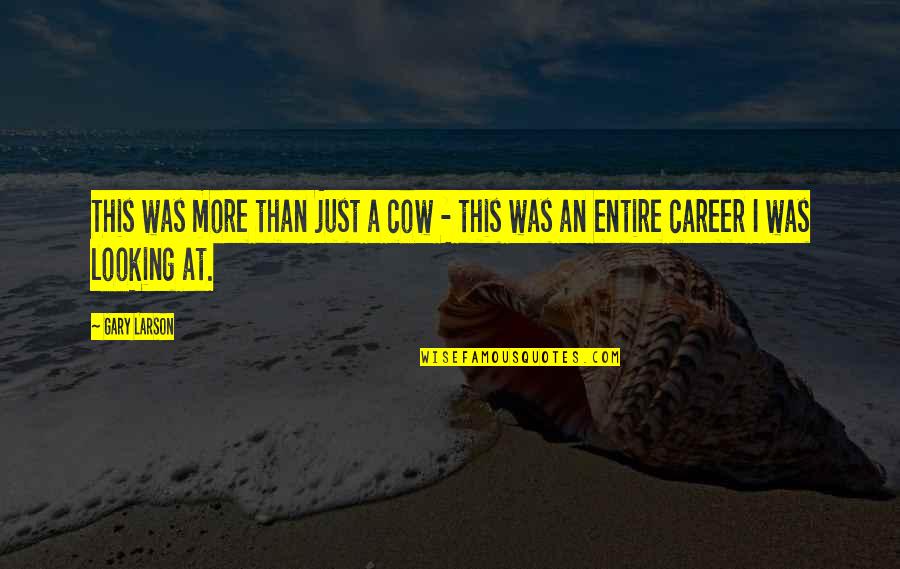 This was more than just a cow - this was an entire career I was looking at. —
Gary Larson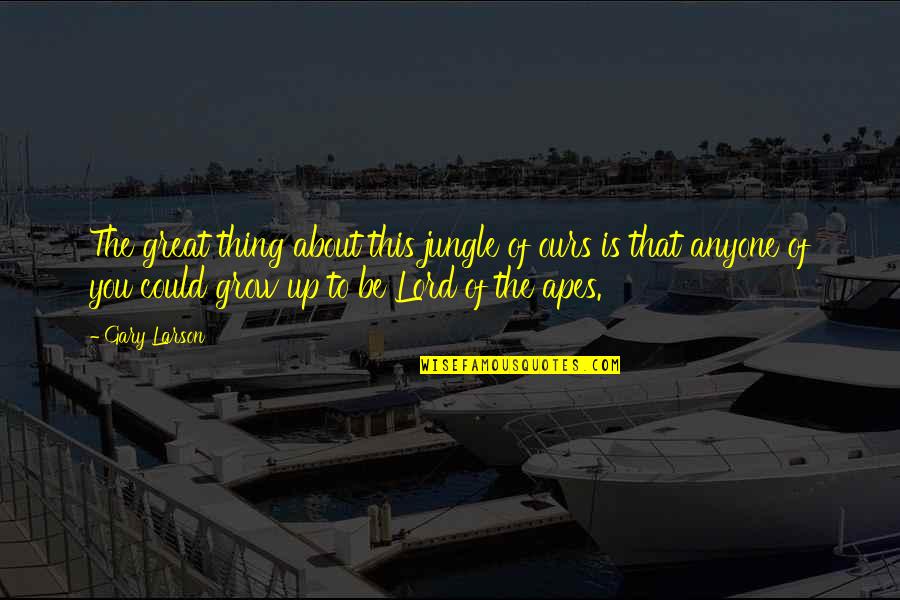 The great thing about this jungle of ours is that anyone of you could grow up to be Lord of the apes. —
Gary Larson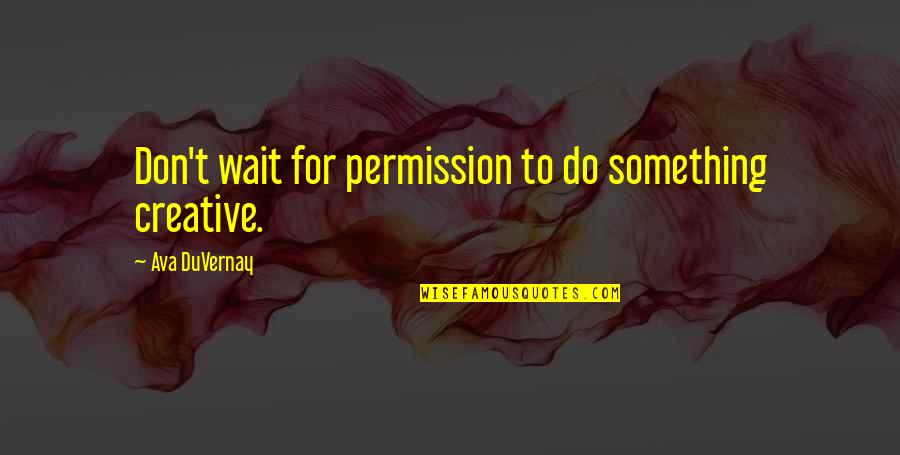 Don't wait for permission to do something creative. —
Ava DuVernay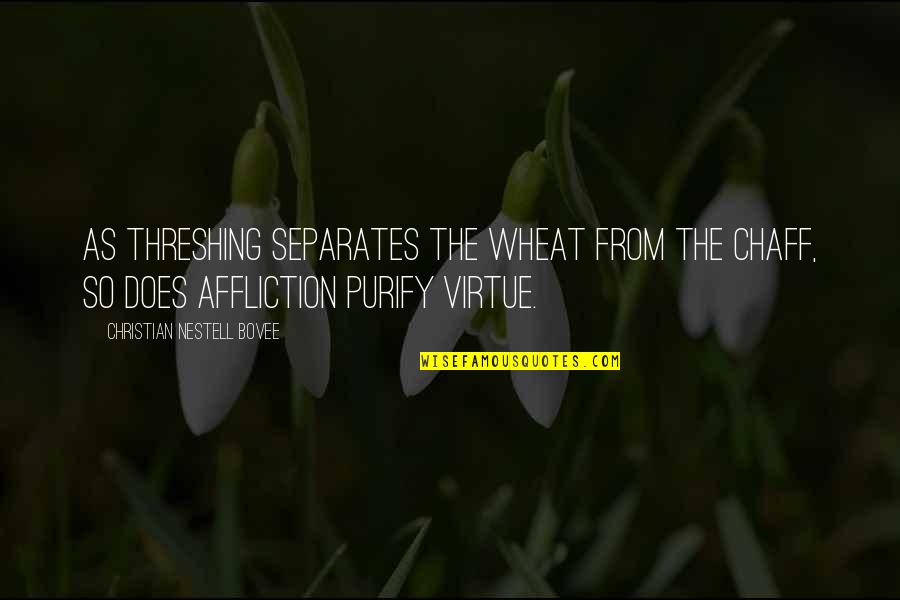 As threshing separates the wheat from the chaff, so does affliction purify virtue. —
Christian Nestell Bovee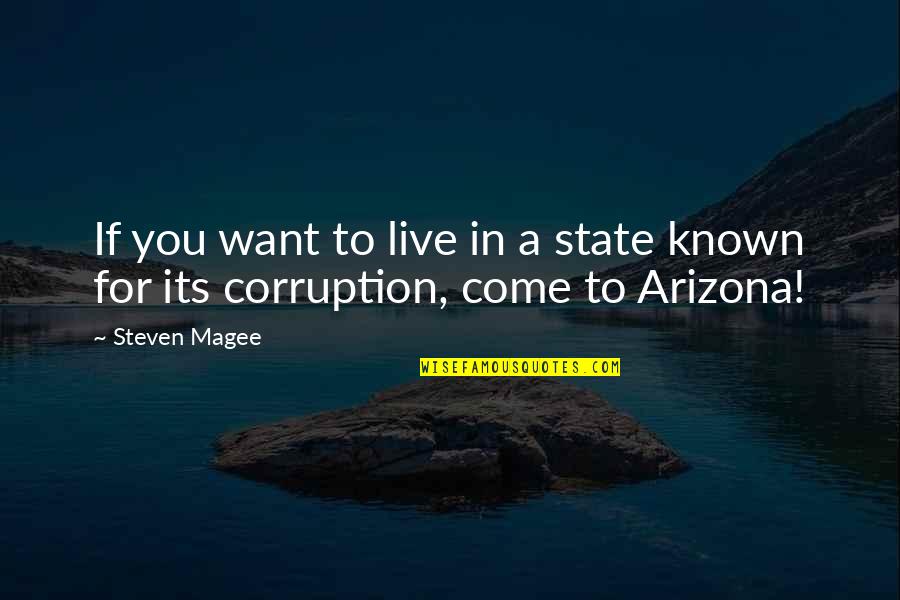 If you want to live in a state known for its corruption, come to Arizona! —
Steven Magee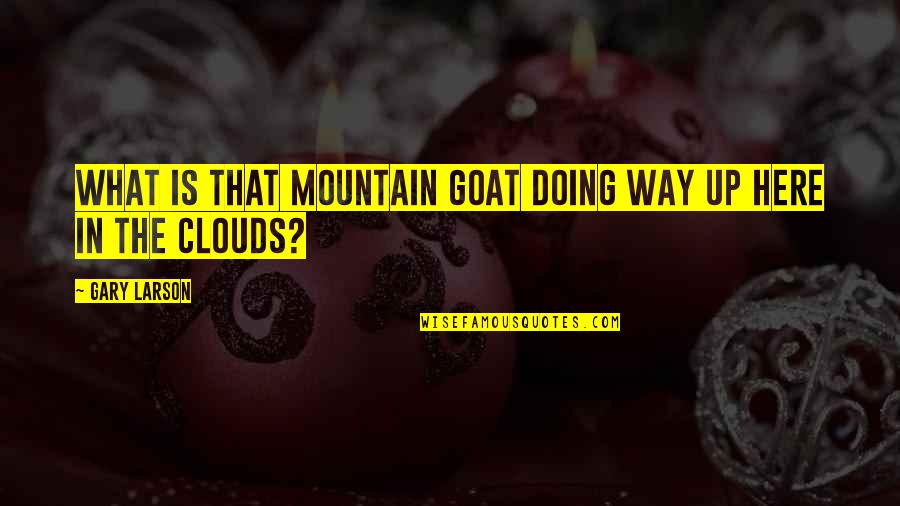 What is that mountain goat doing way up here in the clouds? —
Gary Larson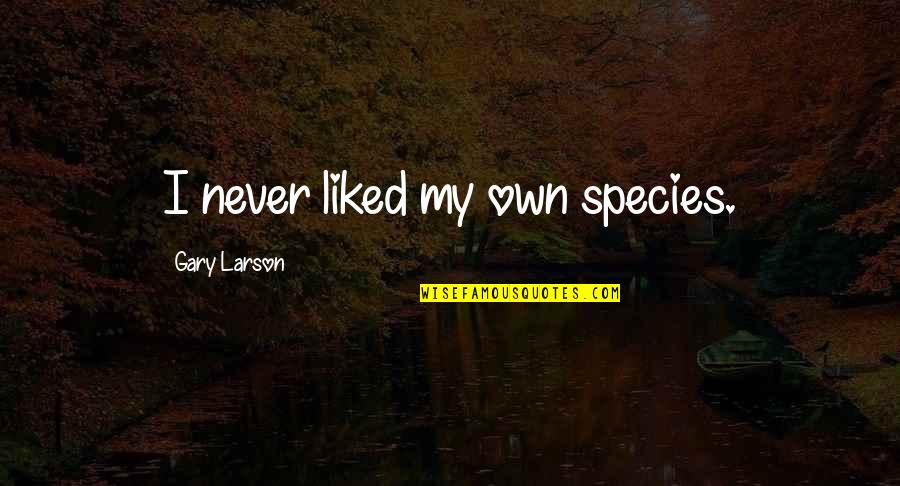 I never liked my own species. —
Gary Larson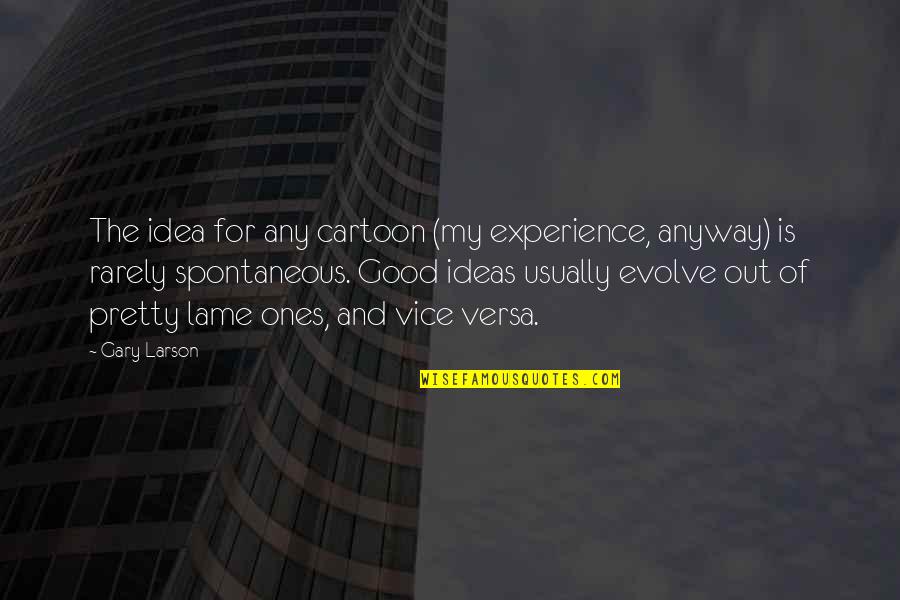 The idea for any cartoon (my experience, anyway) is rarely spontaneous. Good ideas usually evolve out of pretty lame ones, and vice versa. —
Gary Larson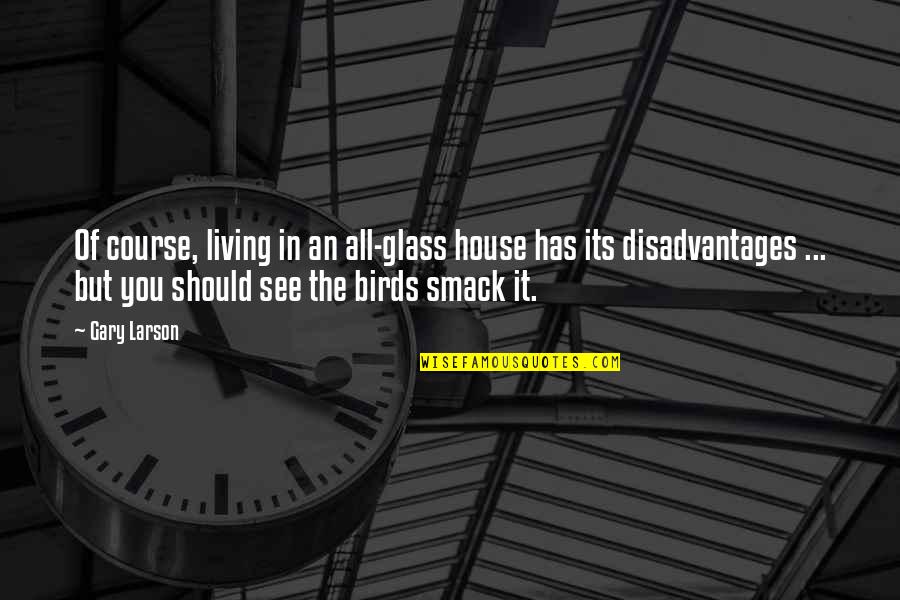 Of course, living in an all-glass house has its disadvantages ... but you should see the birds smack it. —
Gary Larson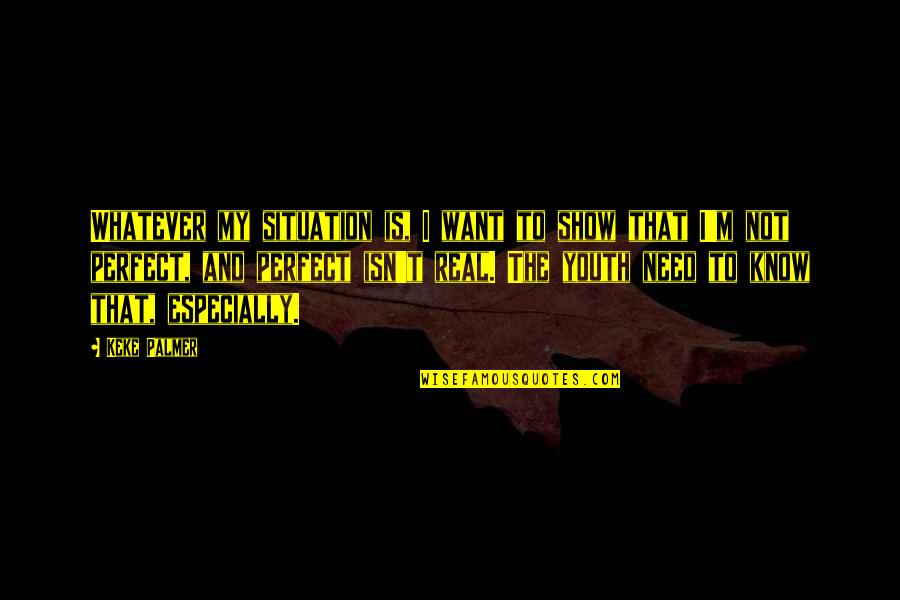 Whatever my situation is, I want to show that I'm not perfect, and perfect isn't real. The youth need to know that, especially. —
Keke Palmer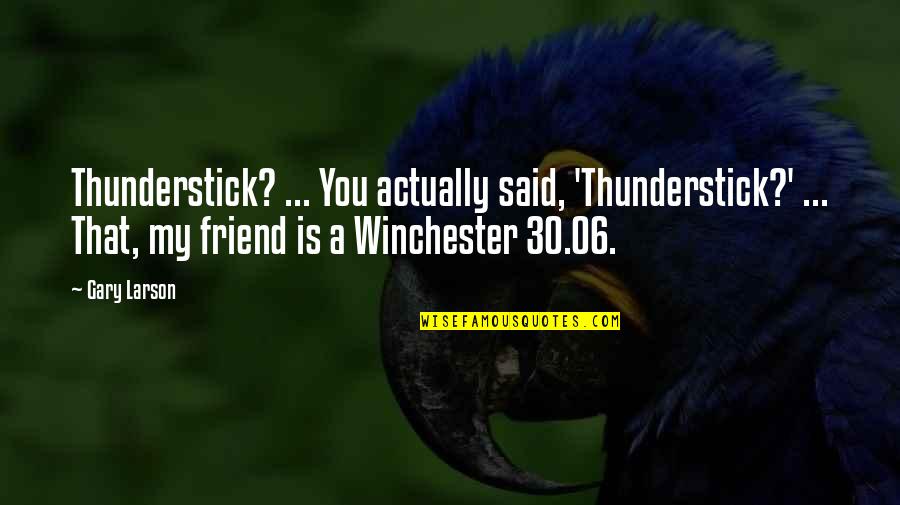 Thunderstick? ... You actually said, 'Thunderstick?' ... That, my friend is a Winchester 30.06. —
Gary Larson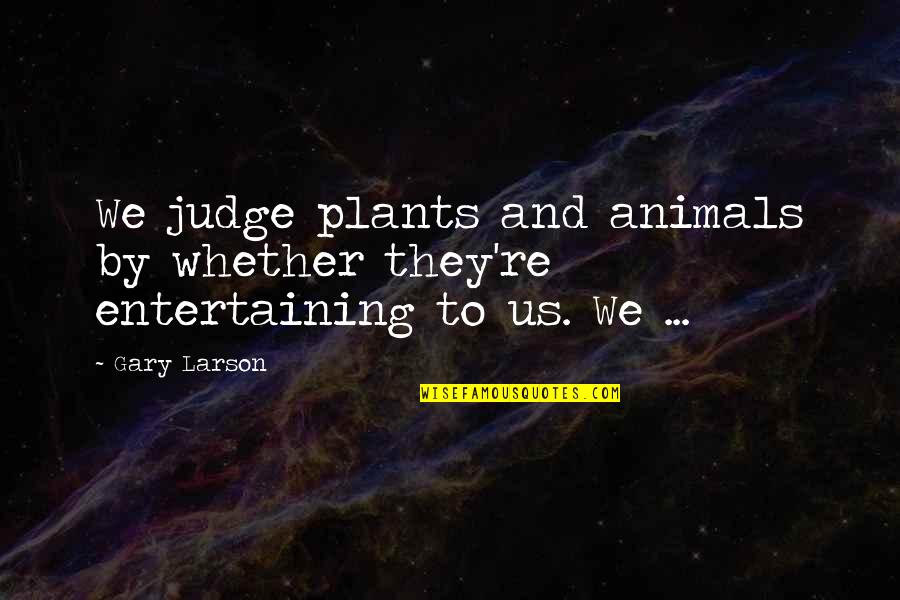 We judge plants and animals by whether they're entertaining to us. We ... —
Gary Larson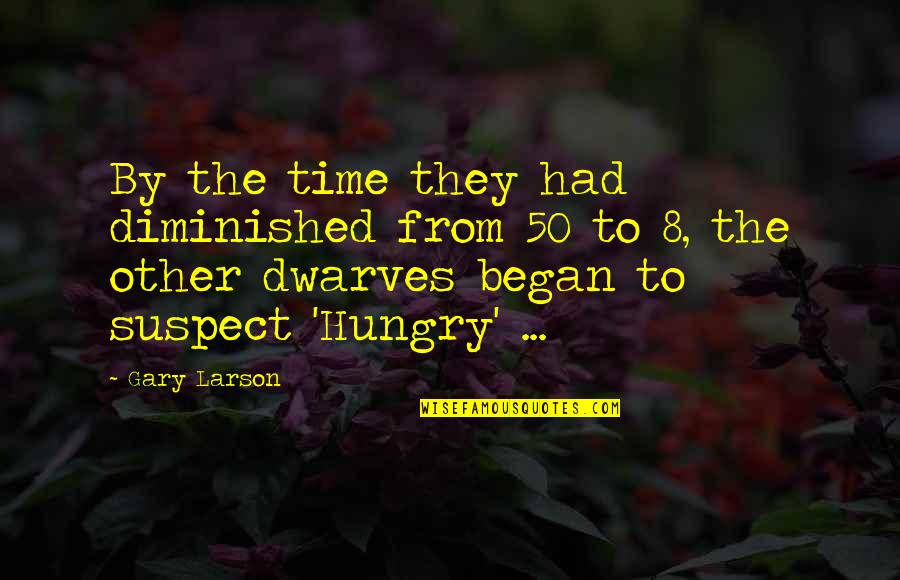 By the time they had diminished from 50 to 8, the other dwarves began to suspect 'Hungry' ... —
Gary Larson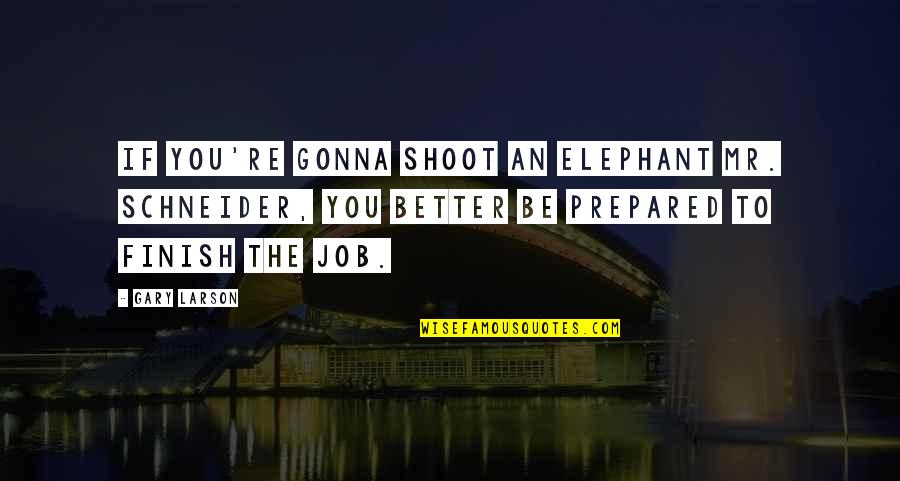 If you're gonna shoot an elephant Mr. Schneider, you better be prepared to finish the job. —
Gary Larson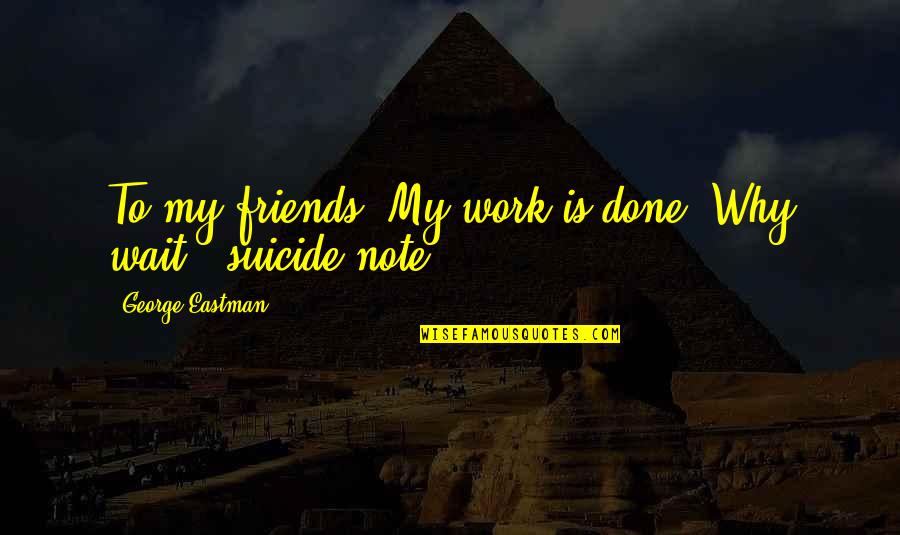 To my friends: My work is done. Why wait? (suicide note) —
George Eastman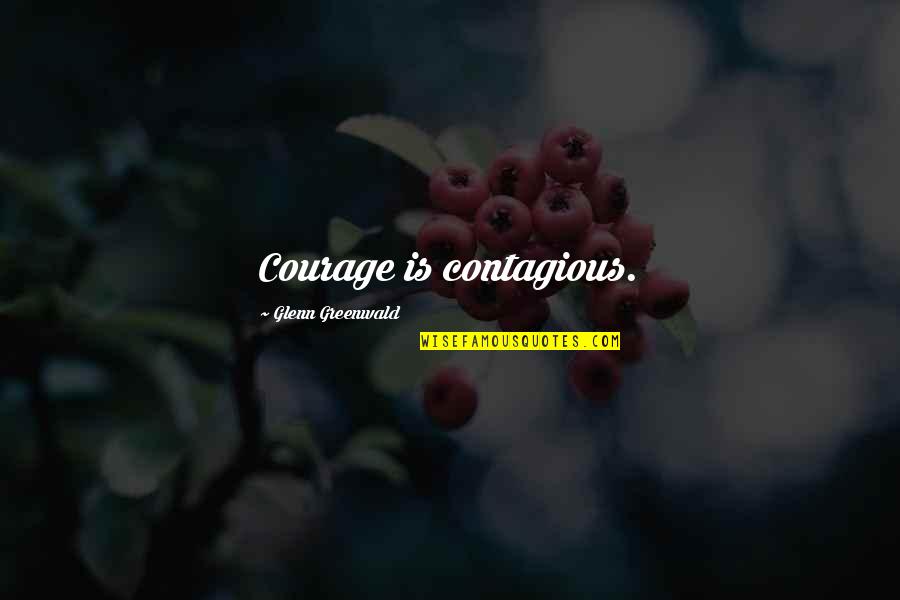 Courage is contagious. —
Glenn Greenwald
The Bluebird of Happiness long absent from his life, Ned is visited by the Chicken of Depression. —
Gary Larson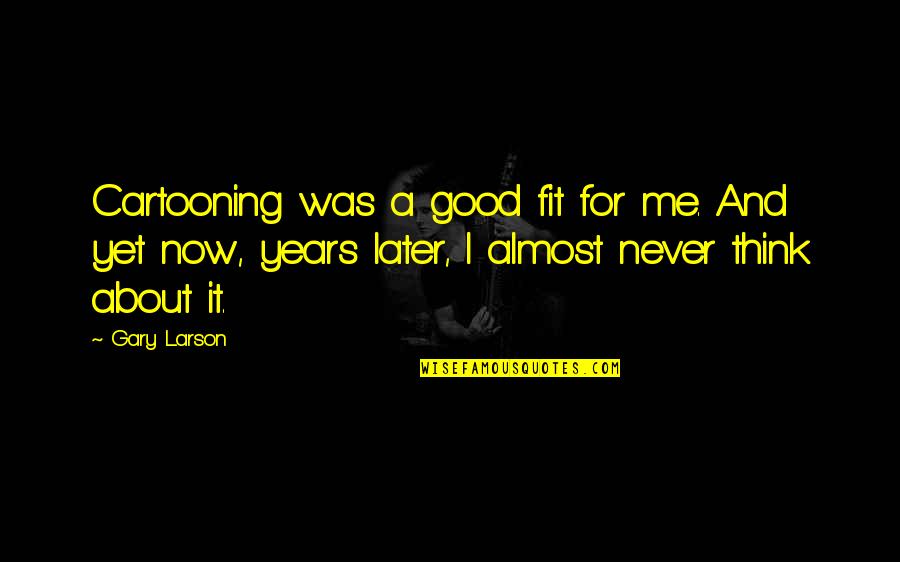 Cartooning was a good fit for me. And yet now, years later, I almost never think about it. —
Gary Larson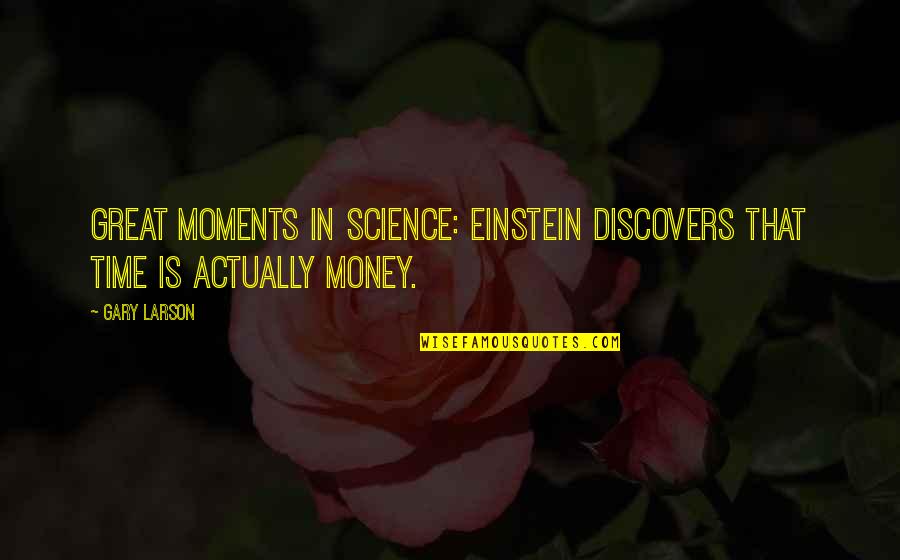 Great moments in science: Einstein discovers that time is actually money. —
Gary Larson