Funny Father Quotes
Collection of top 45 famous quotes about Funny Father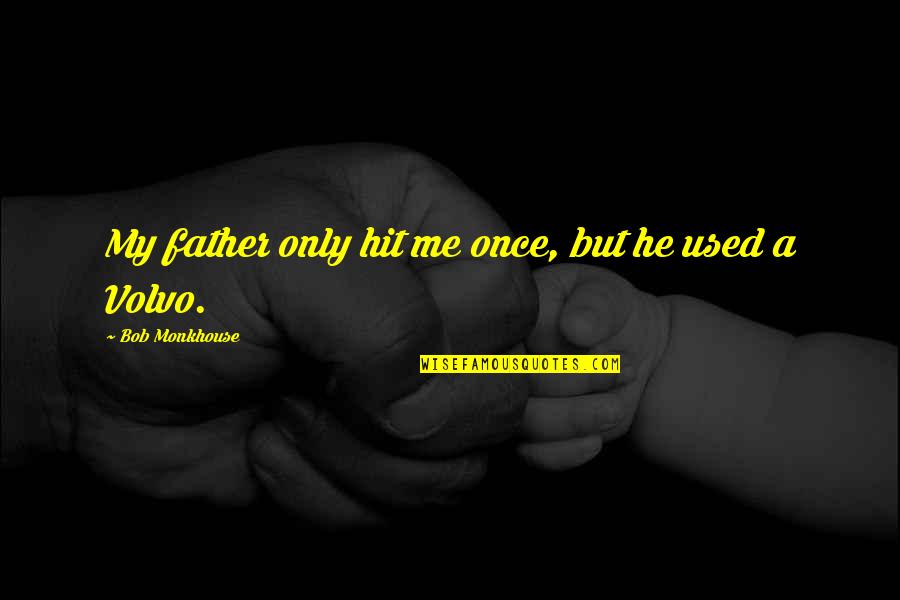 My father only hit me once, but he used a Volvo.
—
Bob Monkhouse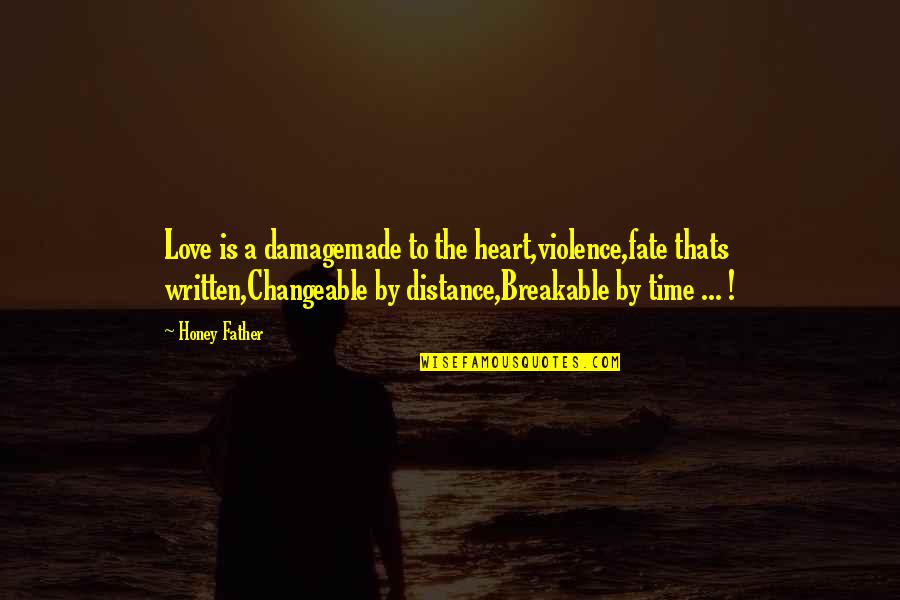 Love is a damage
made to the heart,
violence,
fate thats written,
Changeable by distance,
Breakable by time ... !
—
Honey Father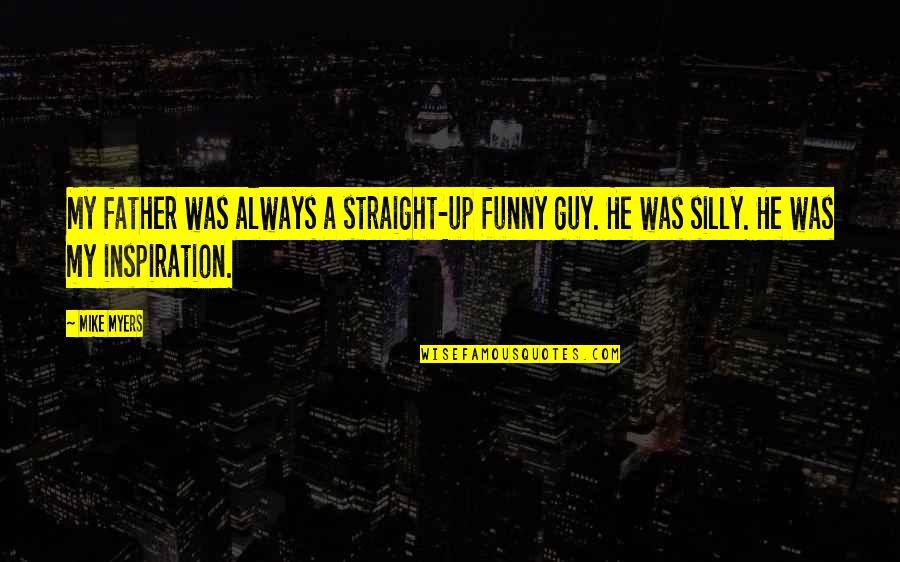 My father was always a straight-up funny guy. He was silly. He was my inspiration.
—
Mike Myers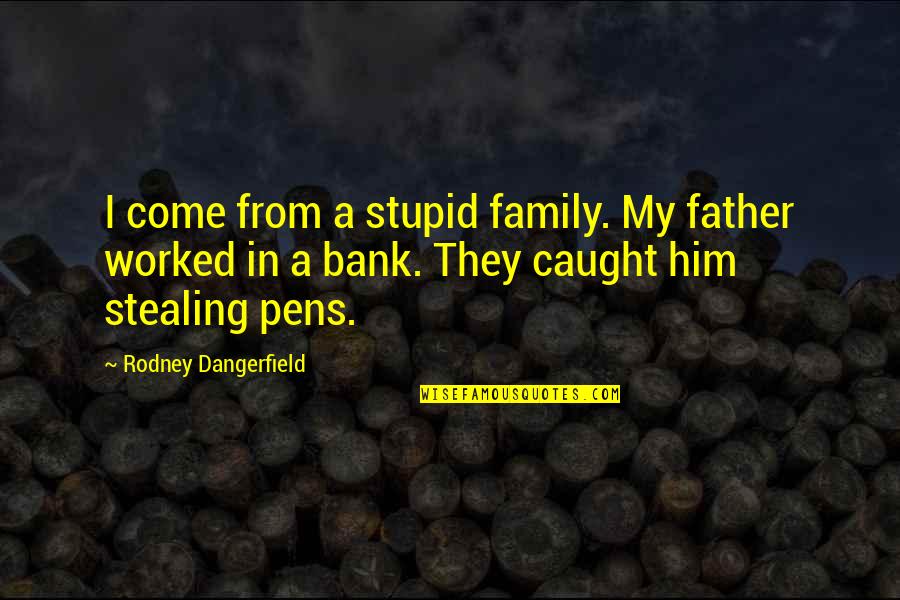 I come from a stupid family. My father worked in a bank. They caught him stealing pens.
—
Rodney Dangerfield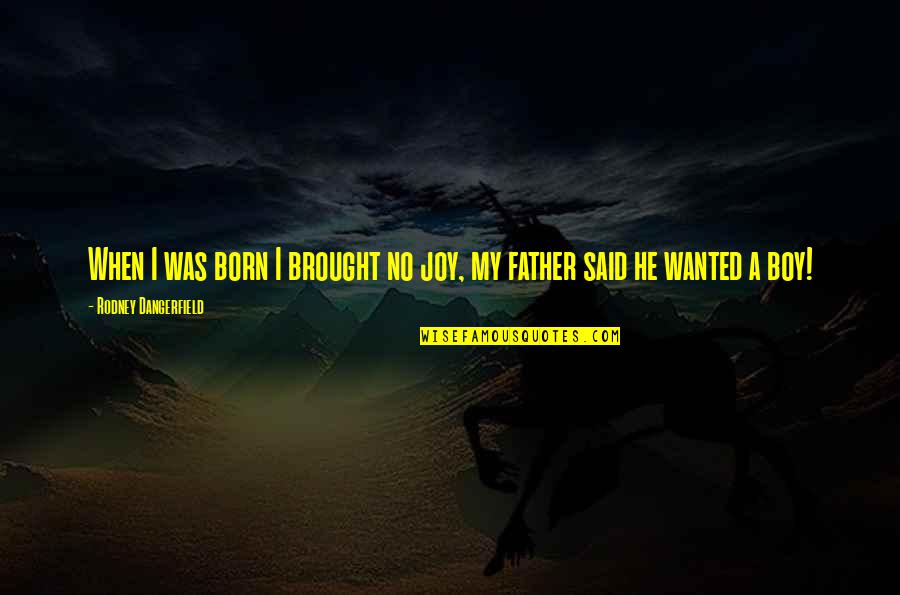 When I was born I brought no joy, my father said he wanted a boy!
—
Rodney Dangerfield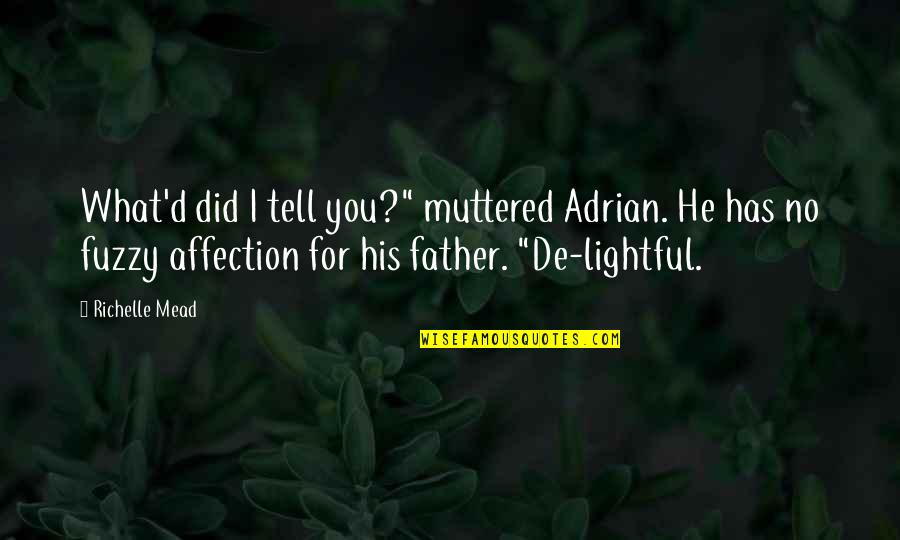 What'd did I tell you?" muttered Adrian. He has no fuzzy affection for his father. "De-lightful.
—
Richelle Mead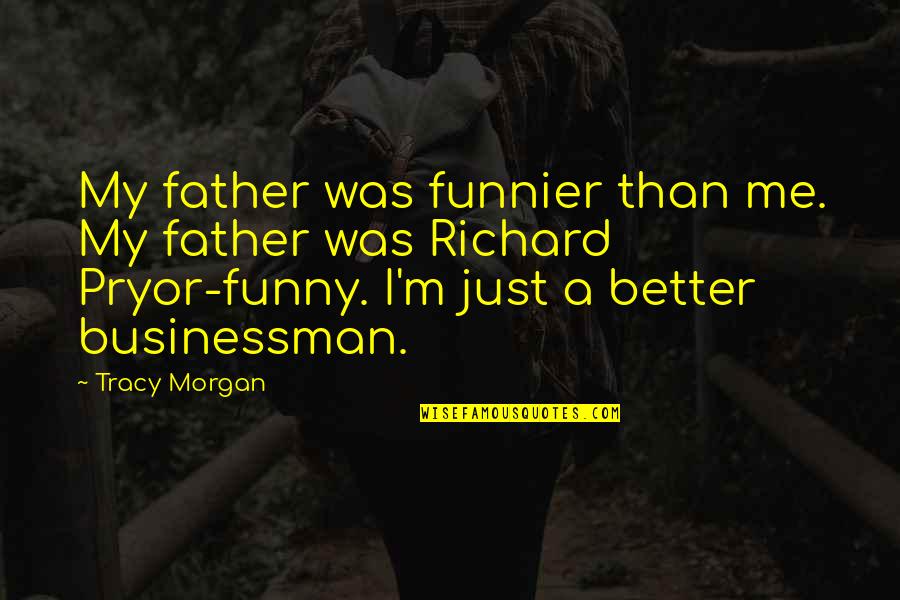 My father was funnier than me. My father was Richard Pryor-funny. I'm just a better businessman.
—
Tracy Morgan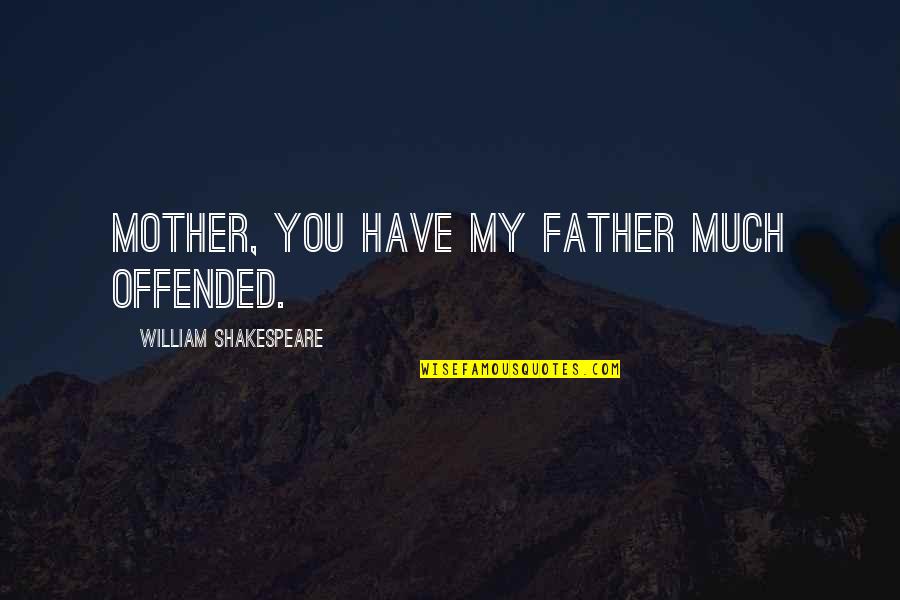 Mother, you have my father much offended.
—
William Shakespeare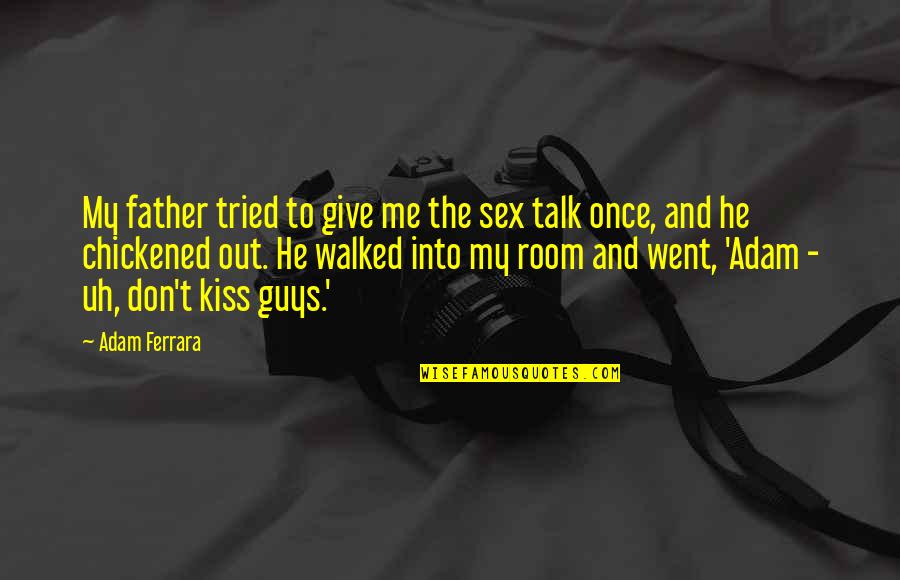 My father tried to give me the sex talk once, and he chickened out. He walked into my room and went, 'Adam - uh, don't kiss guys.'
—
Adam Ferrara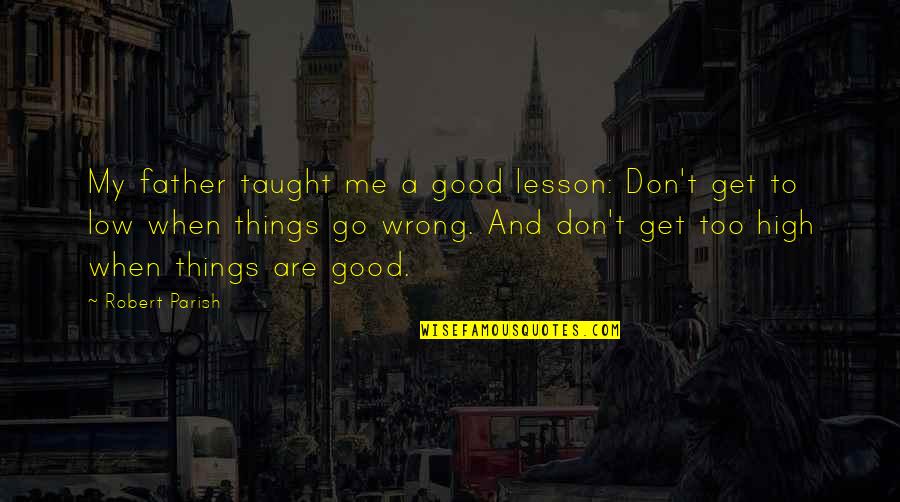 My father taught me a good lesson: Don't get to low when things go wrong. And don't get too high when things are good.
—
Robert Parish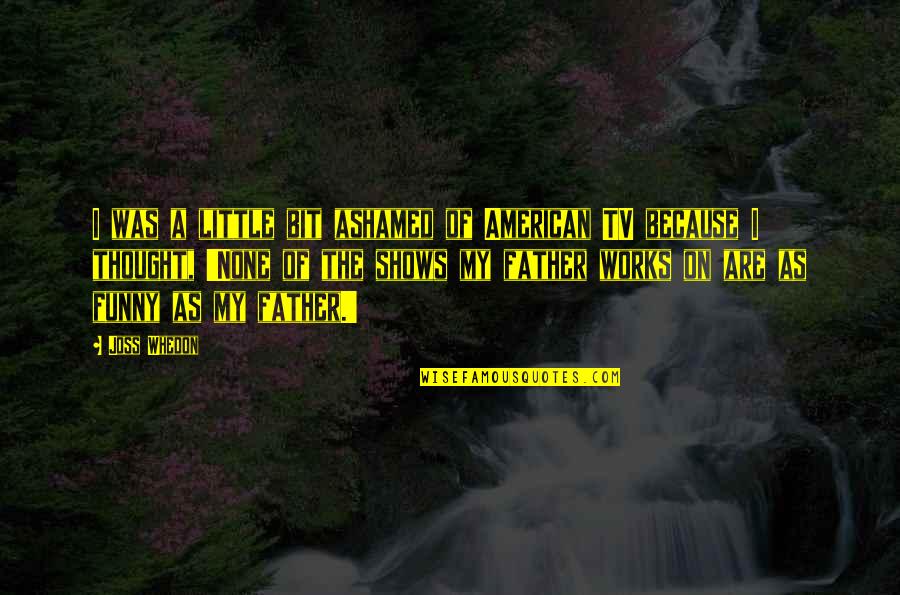 I was a little bit ashamed of American TV because I thought, 'None of the shows my father works on are as funny as my father.'
—
Joss Whedon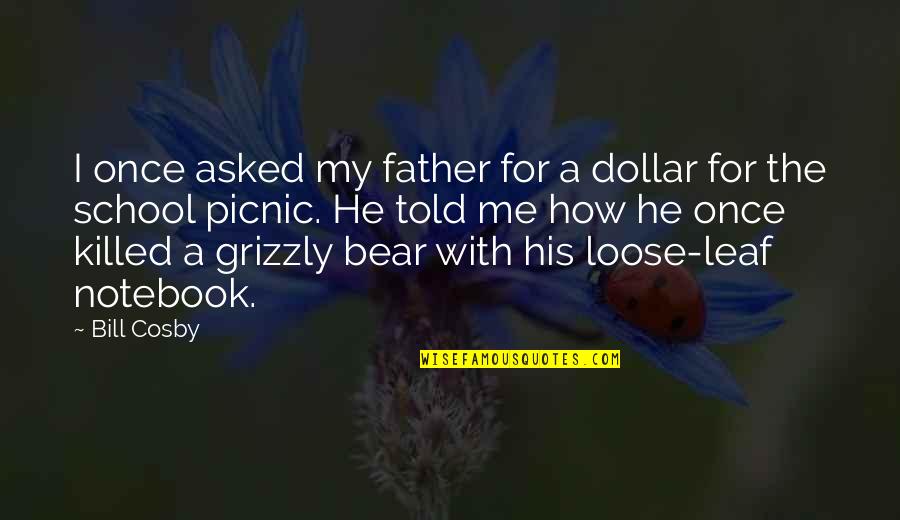 I once asked my father for a dollar for the school picnic. He told me how he once killed a grizzly bear with his loose-leaf notebook. —
Bill Cosby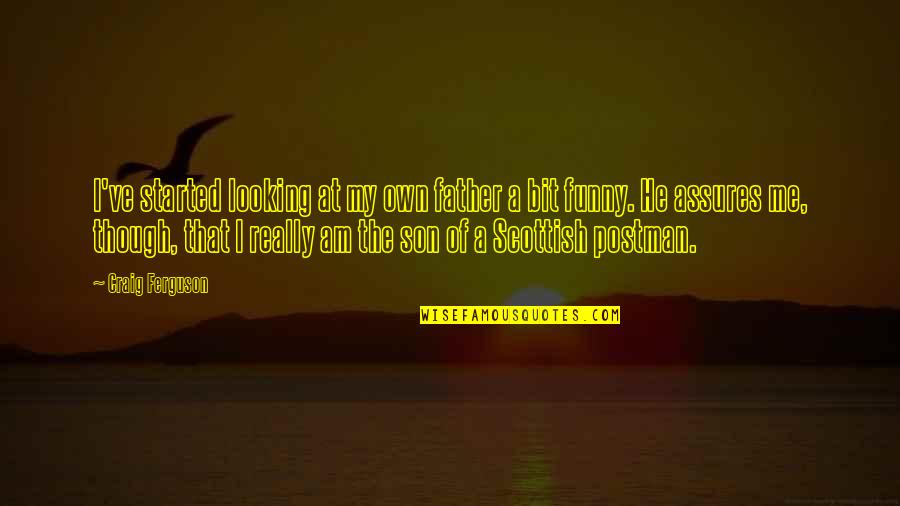 I've started looking at my own father a bit funny. He assures me, though, that I really am the son of a Scottish postman. —
Craig Ferguson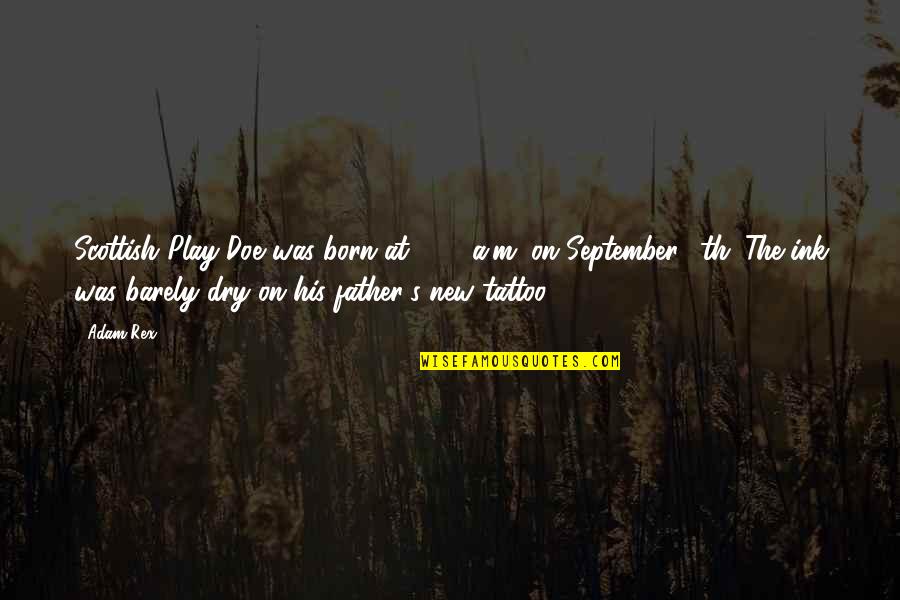 Scottish Play Doe was born at 4:13 a.m. on September 6th. The ink was barely dry on his father's new tattoo. —
Adam Rex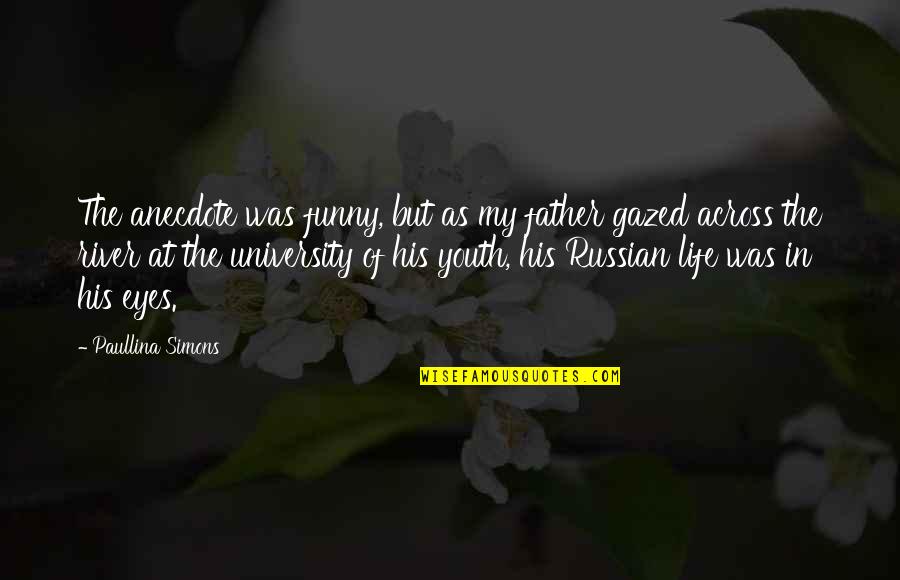 The anecdote was funny, but as my father gazed across the river at the university of his youth, his Russian life was in his eyes. —
Paullina Simons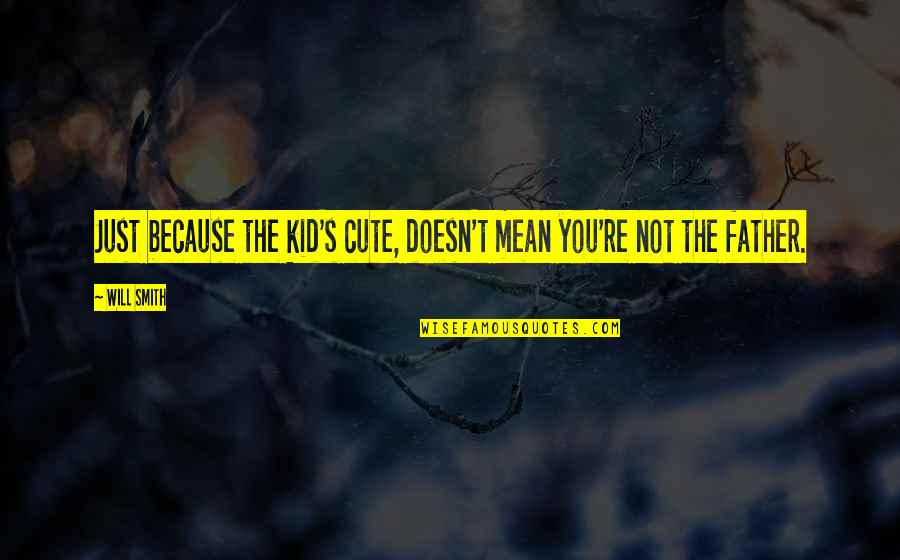 Just because the kid's cute, doesn't mean you're not the father. —
Will Smith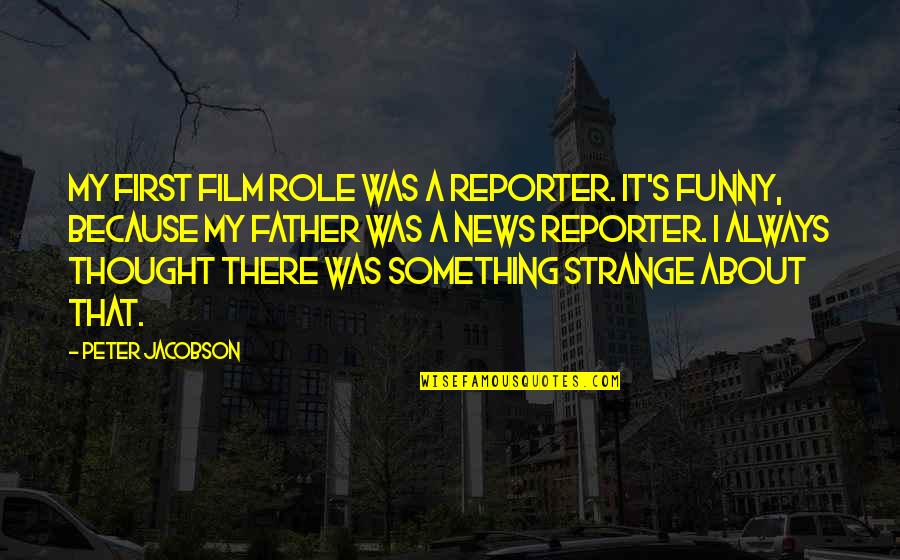 My first film role was a reporter. It's funny, because my father was a news reporter. I always thought there was something strange about that. —
Peter Jacobson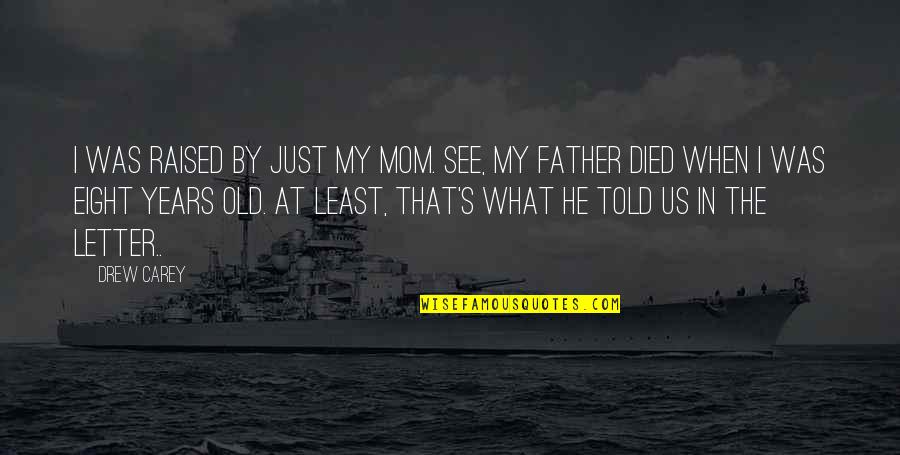 I was raised by just my mom. See, my father died when I was eight years old. At least, that's what he told us in the letter.. —
Drew Carey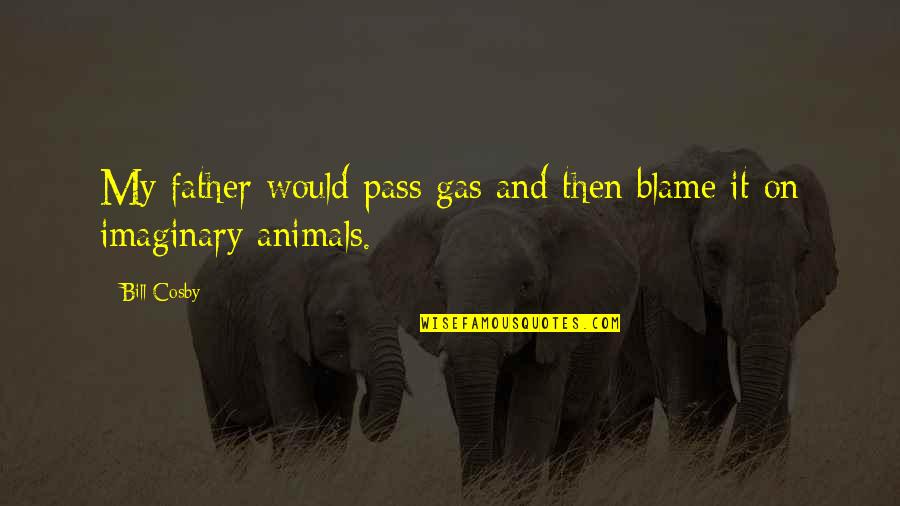 My father would pass gas and then blame it on imaginary animals. —
Bill Cosby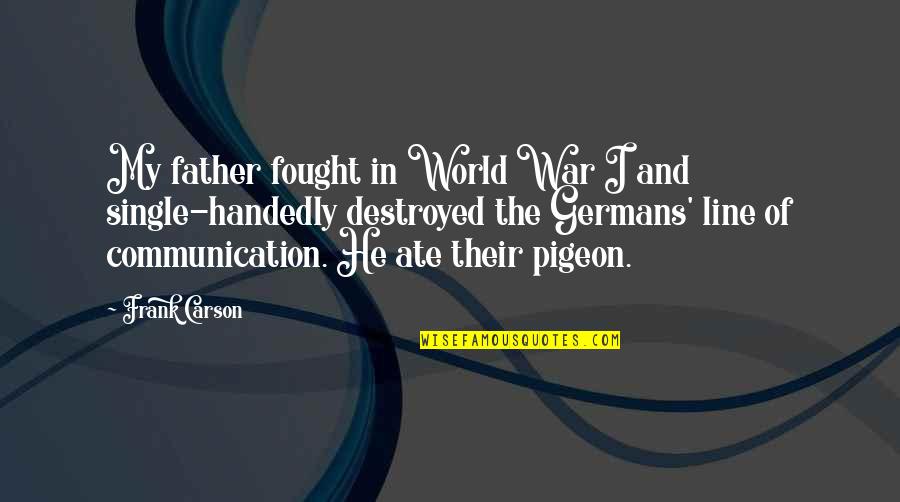 My father fought in World War I and single-handedly destroyed the Germans' line of communication. He ate their pigeon. —
Frank Carson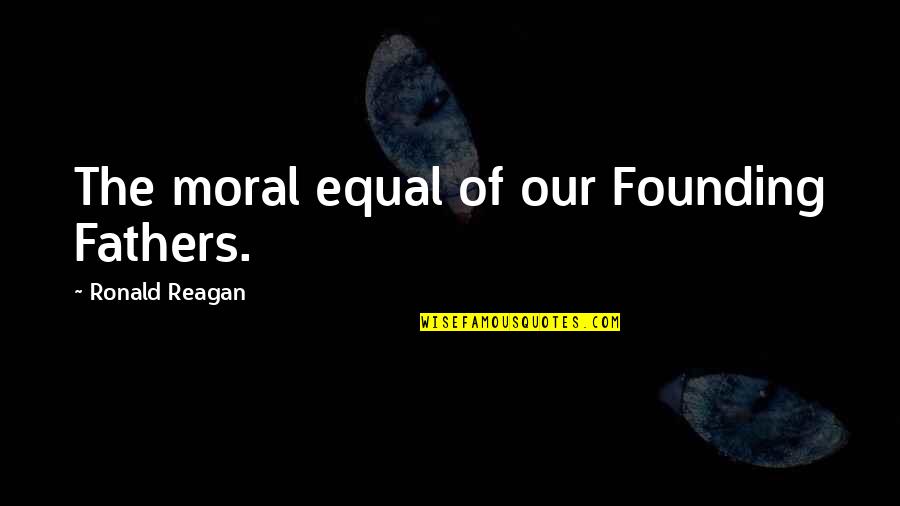 The moral equal of our Founding Fathers. —
Ronald Reagan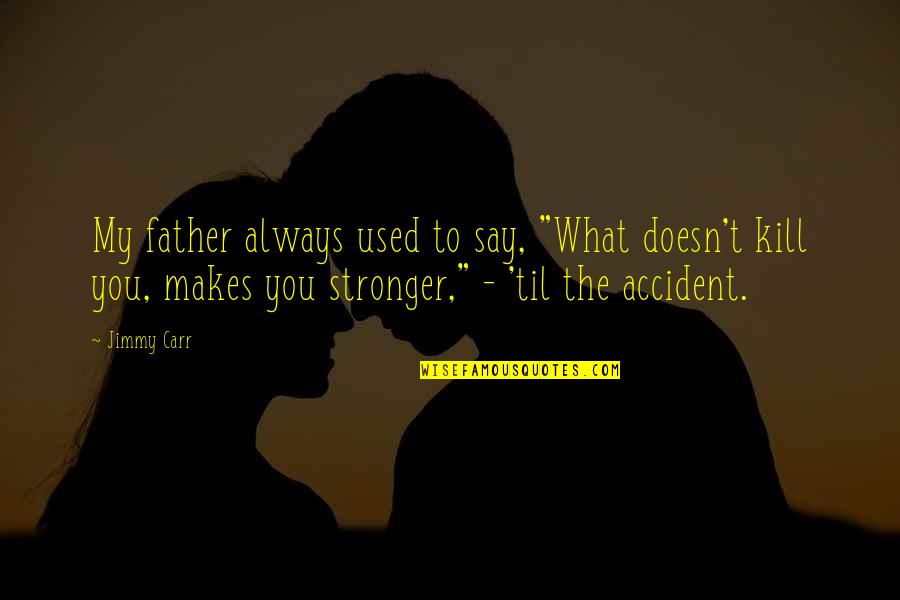 My father always used to say, "What doesn't kill you, makes you stronger," - 'til the accident. —
Jimmy Carr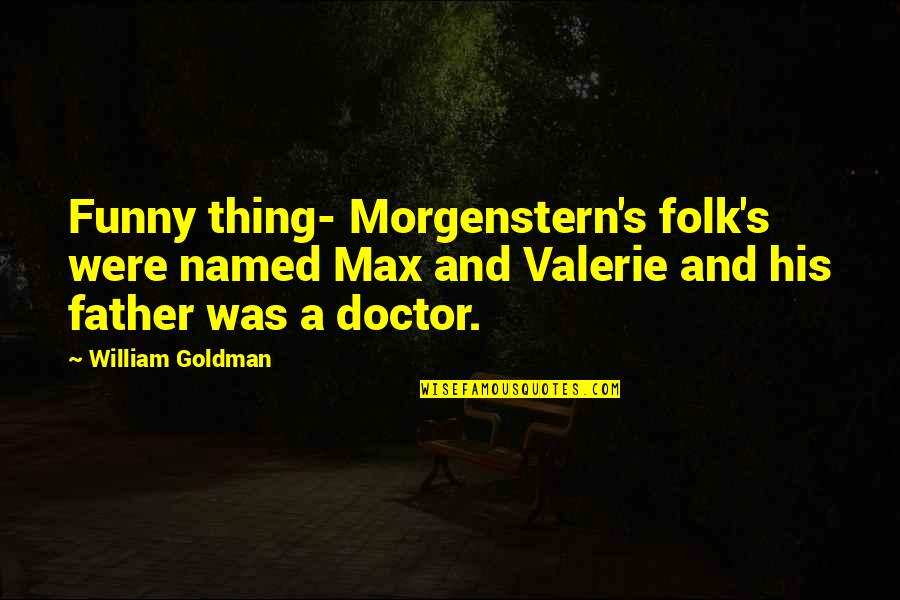 Funny thing- Morgenstern's folk's were named Max and Valerie and his father was a doctor. —
William Goldman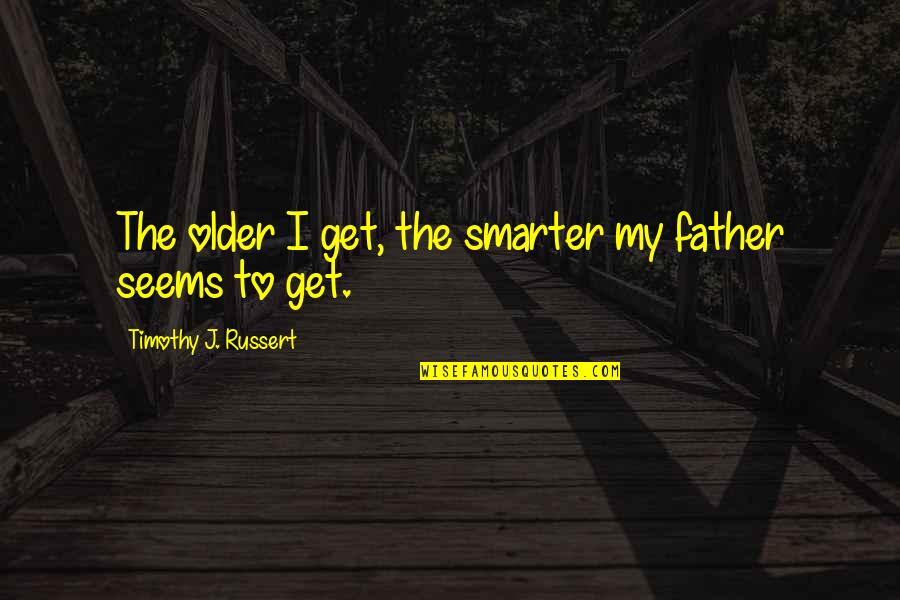 The older I get, the smarter my father seems to get. —
Timothy J. Russert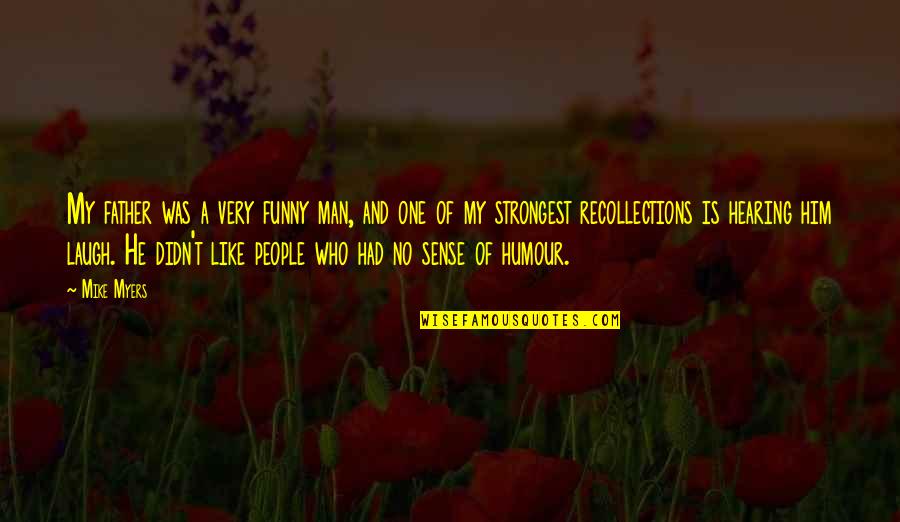 My father was a very funny man, and one of my strongest recollections is hearing him laugh. He didn't like people who had no sense of humour. —
Mike Myers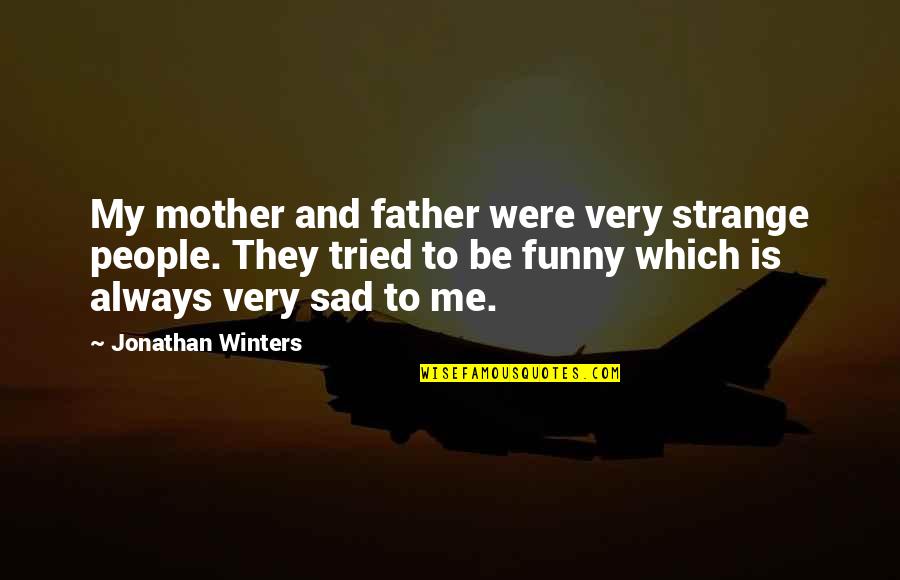 My mother and father were very strange people. They tried to be funny which is always very sad to me. —
Jonathan Winters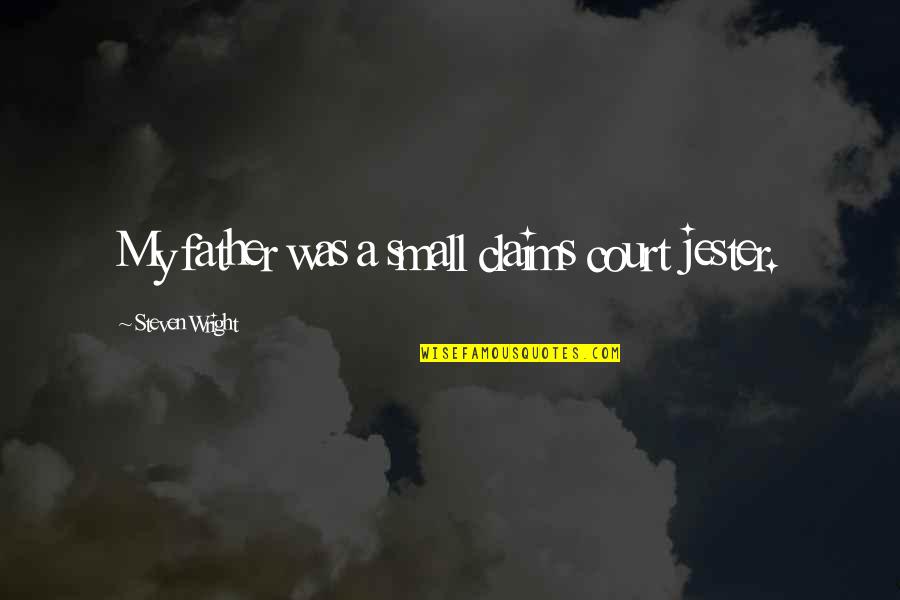 My father was a small claims court jester. —
Steven Wright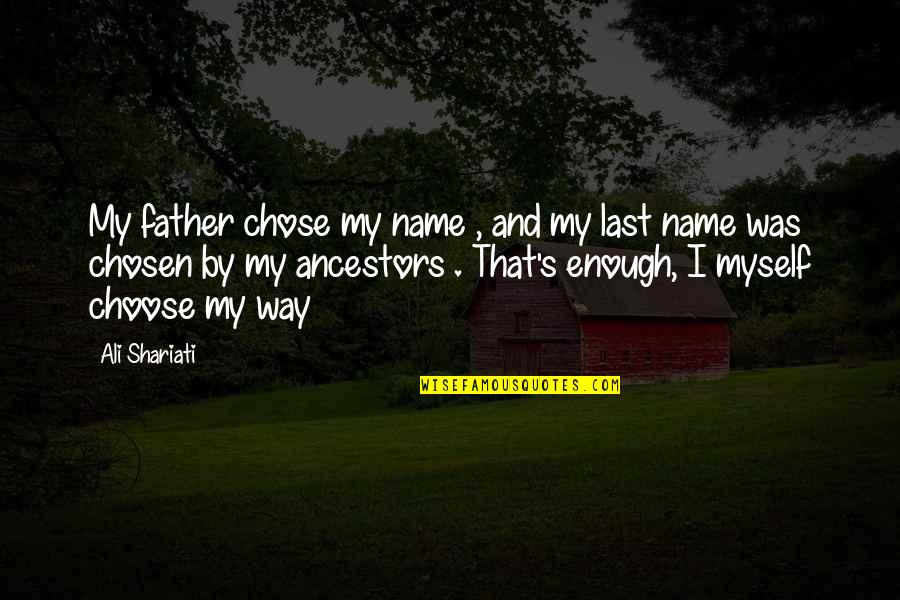 My father chose my name , and my last name was chosen by my ancestors . That's enough, I myself choose my way —
Ali Shariati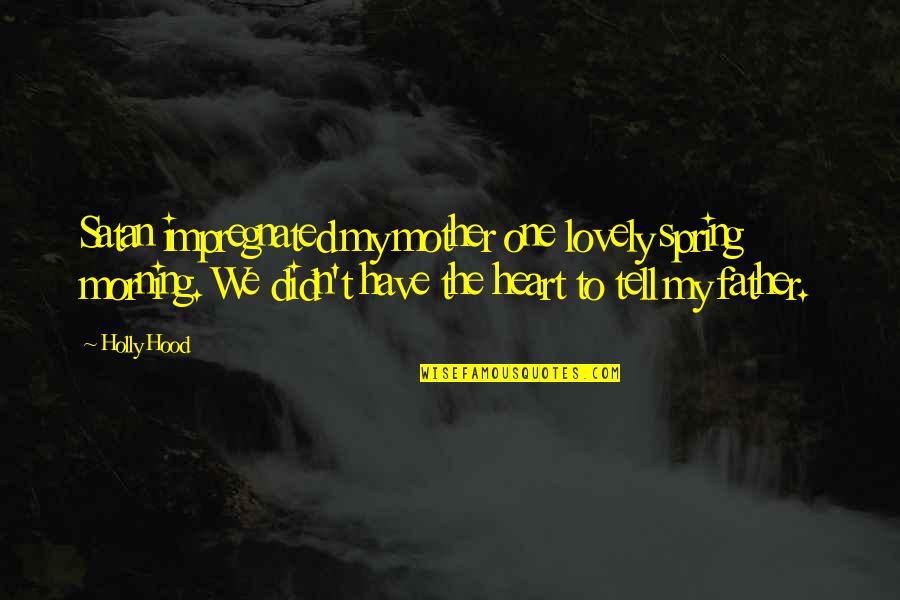 Satan impregnated my mother one lovely spring morning. We didn't have the heart to tell my father. —
Holly Hood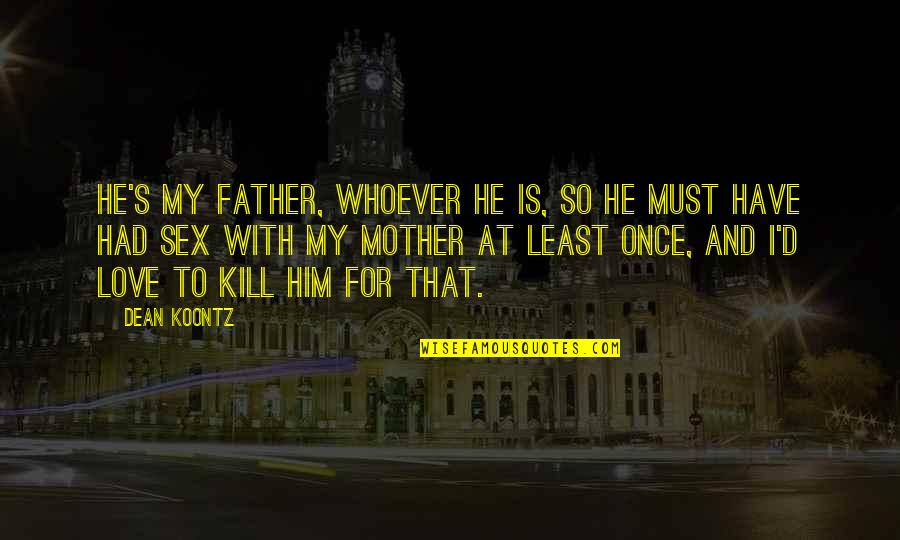 He's my father, whoever he is, so he must have had sex with my mother at least once, and I'd love to kill him for that. —
Dean Koontz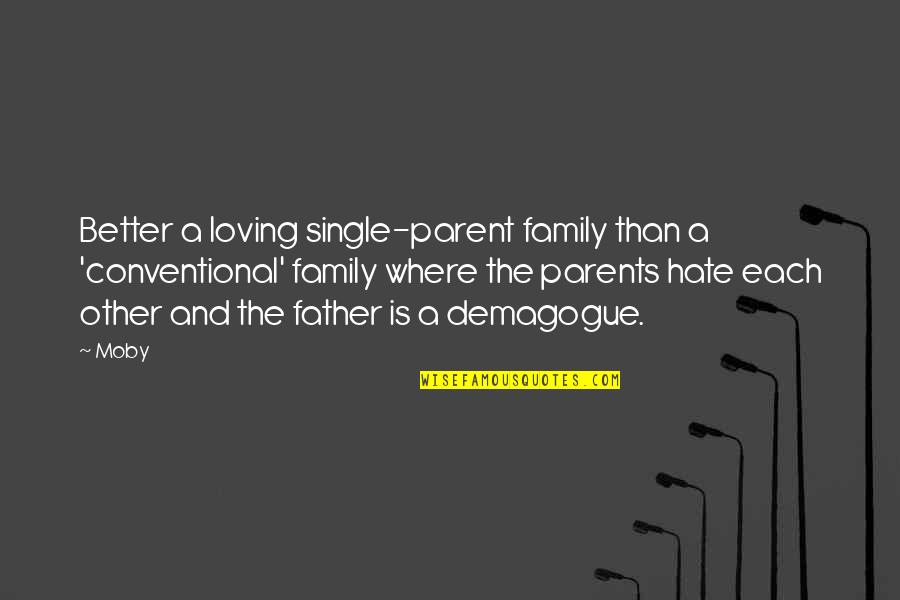 Better a loving single-parent family than a 'conventional' family where the parents hate each other and the father is a demagogue. —
Moby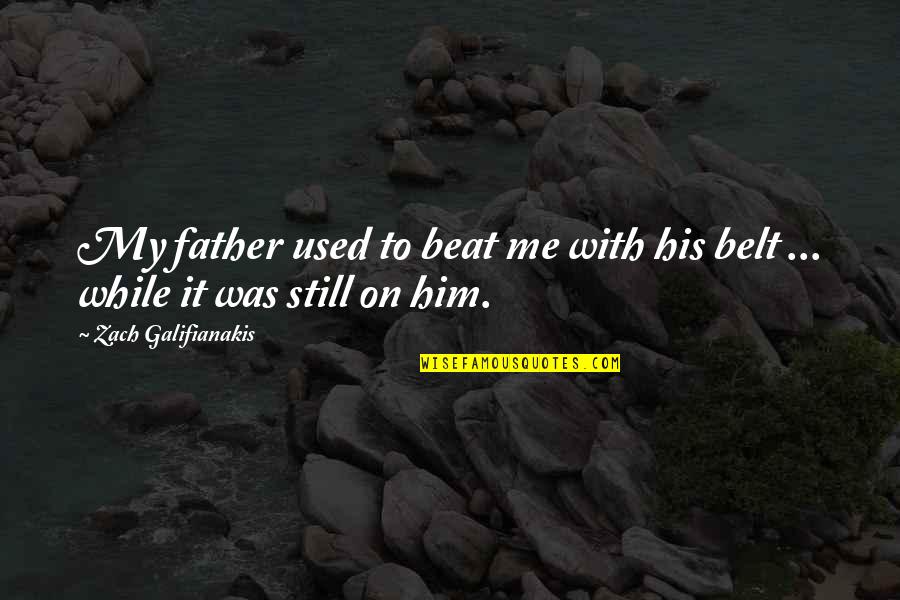 My father used to beat me with his belt ... while it was still on him. —
Zach Galifianakis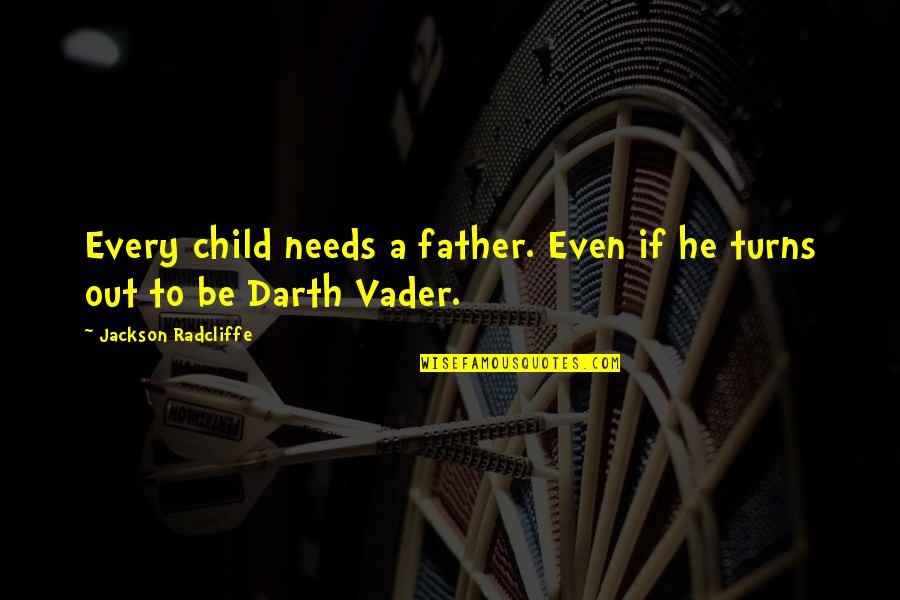 Every child needs a father. Even if he turns out to be Darth Vader. —
Jackson Radcliffe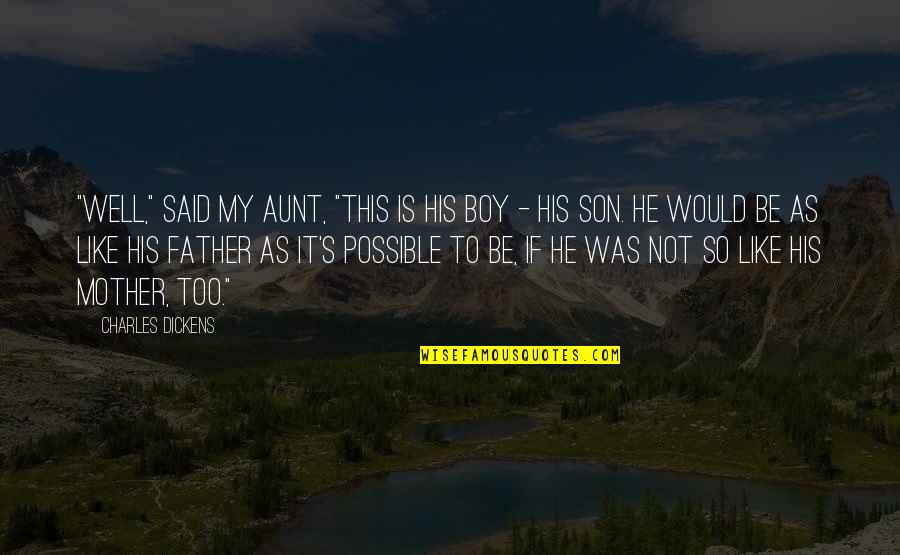 "Well," said my aunt, "this is his boy - his son. He would be as like his father as it's possible to be, if he was not so like his mother, too." —
Charles Dickens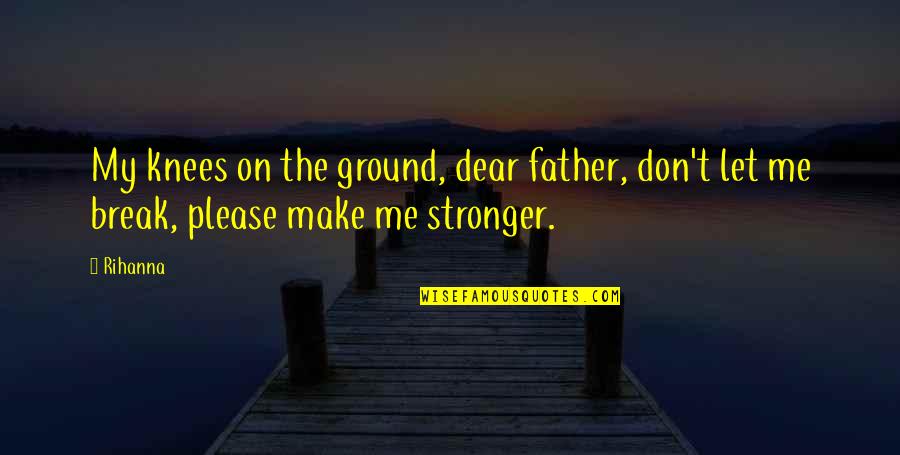 My knees on the ground, dear father, don't let me break, please make me stronger. —
Rihanna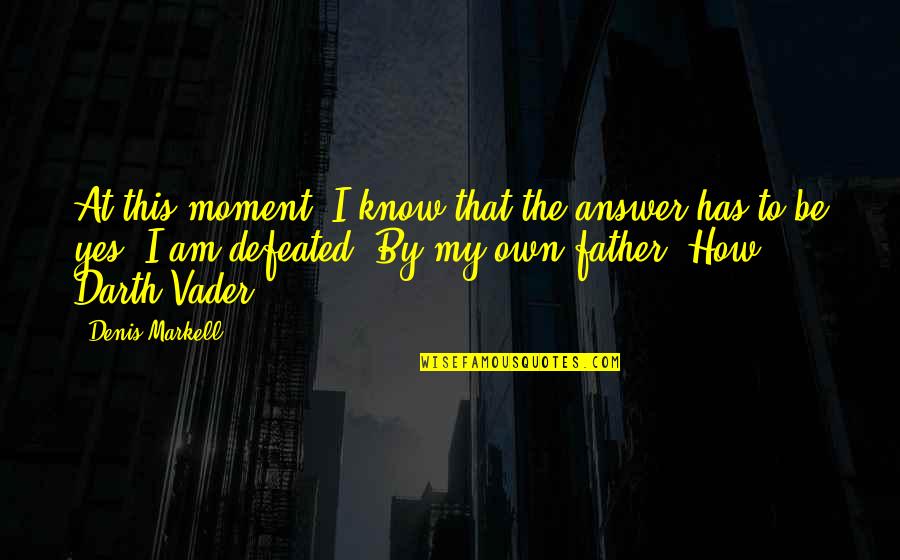 At this moment, I know that the answer has to be yes. I am defeated. By my own father. How Darth Vader. —
Denis Markell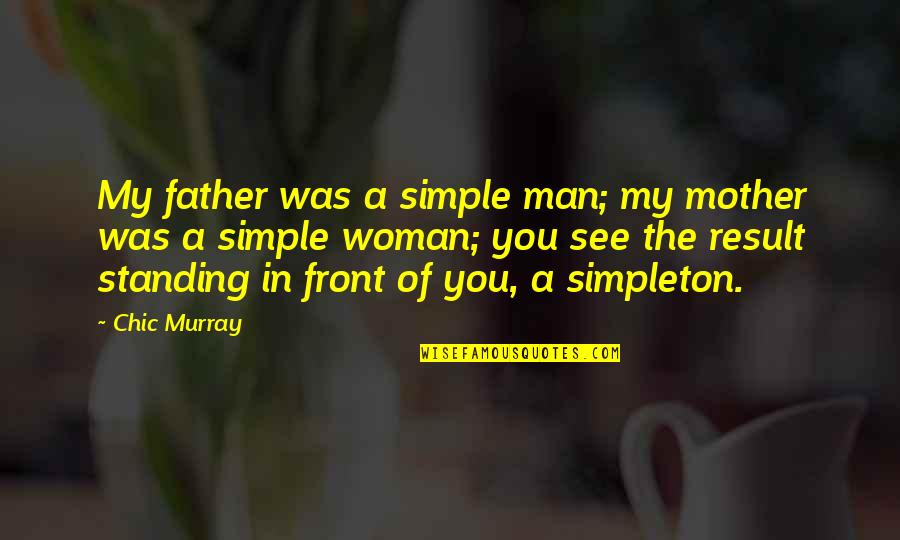 My father was a simple man; my mother was a simple woman; you see the result standing in front of you, a simpleton. —
Chic Murray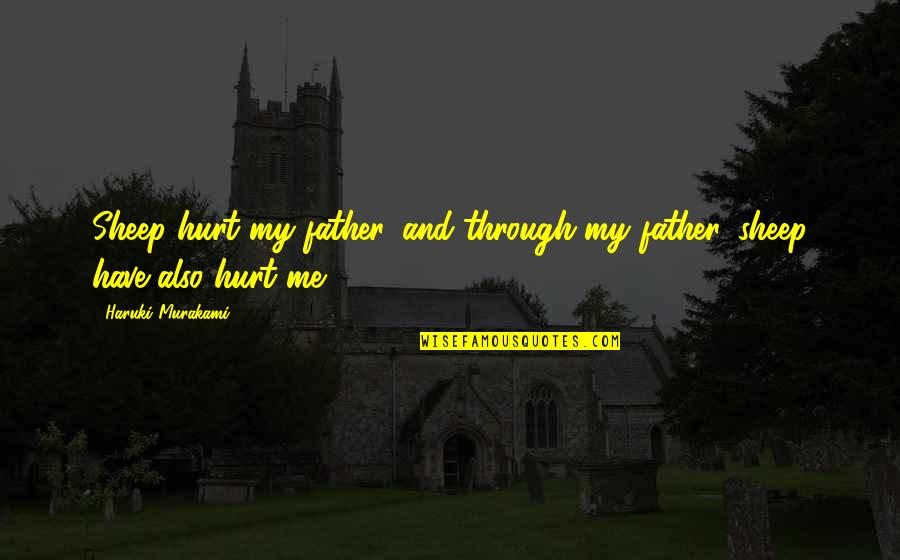 Sheep hurt my father, and through my father, sheep have also hurt me. —
Haruki Murakami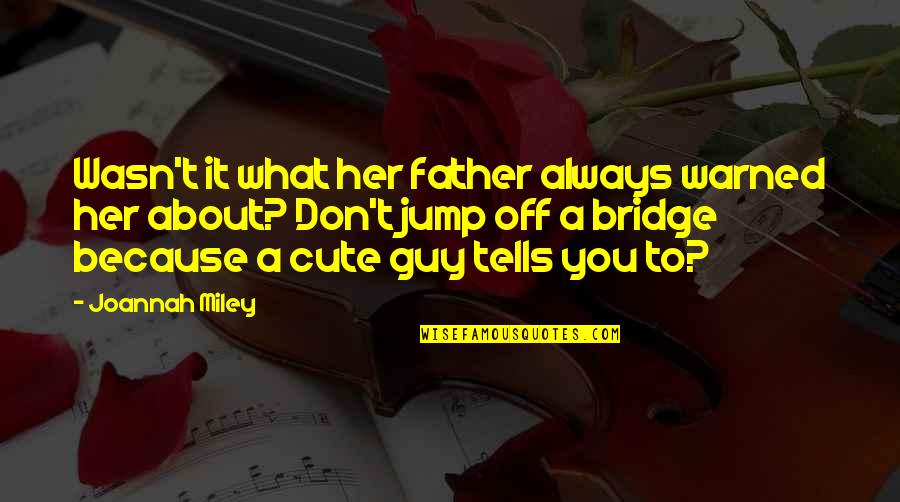 Wasn't it what her father always warned her about? Don't jump off a bridge because a cute guy tells you to? —
Joannah Miley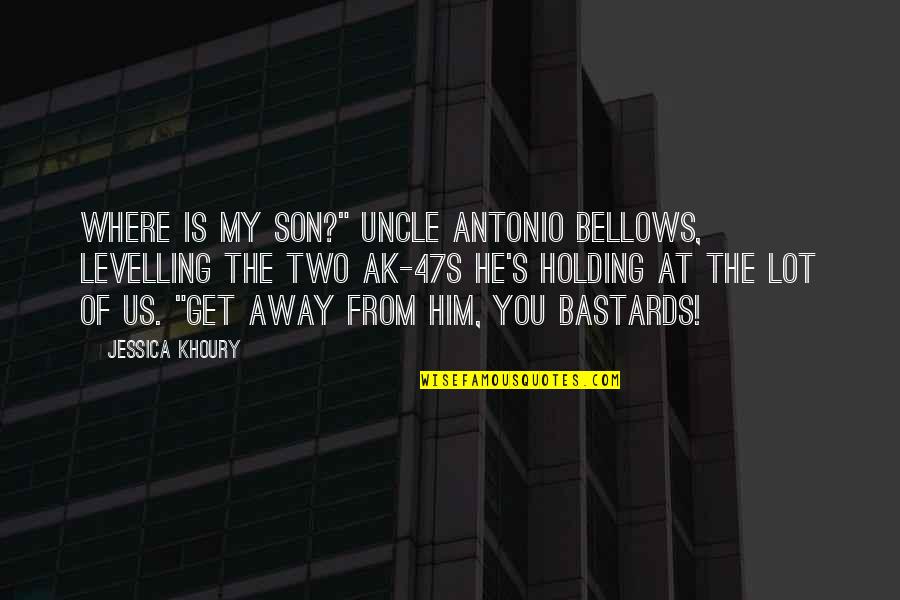 WHERE IS MY SON?" Uncle Antonio bellows, levelling the two AK-47s he's holding at the lot of us. "Get away from him, you bastards! —
Jessica Khoury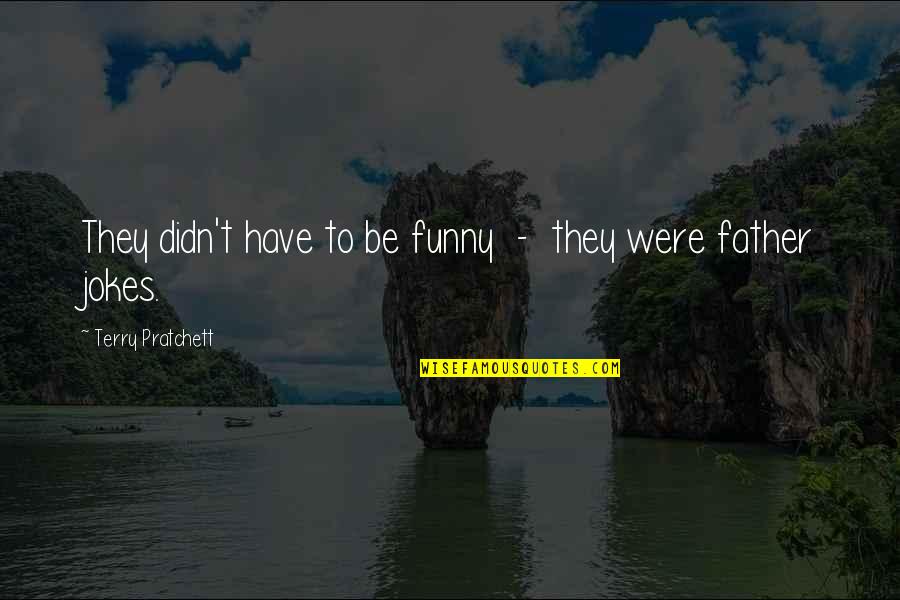 They didn't have to be funny - they were father jokes. —
Terry Pratchett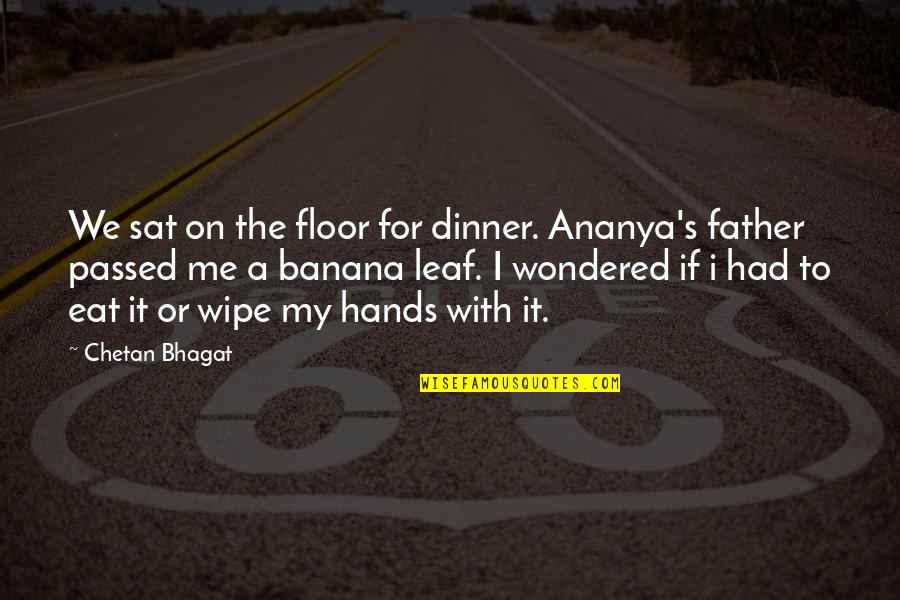 We sat on the floor for dinner. Ananya's father passed me a banana leaf. I wondered if i had to eat it or wipe my hands with it. —
Chetan Bhagat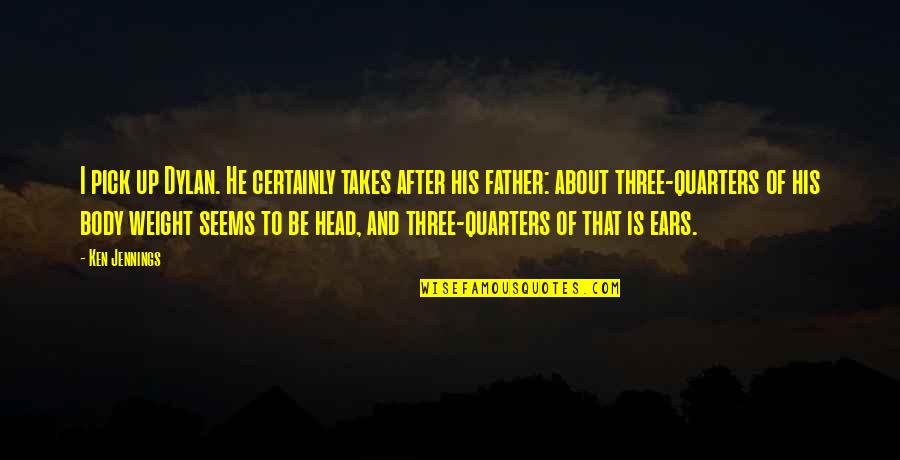 I pick up Dylan. He certainly takes after his father: about three-quarters of his body weight seems to be head, and three-quarters of that is ears. —
Ken Jennings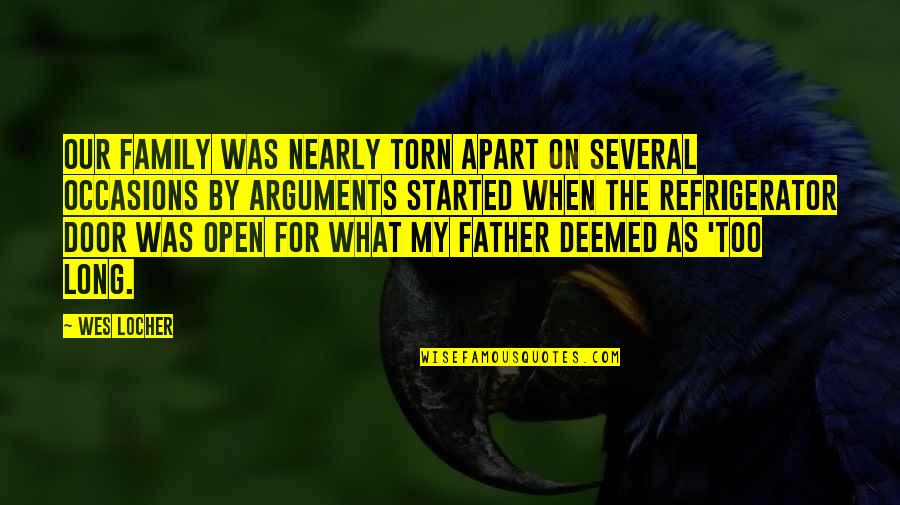 Our family was nearly torn apart on several occasions by arguments started when the refrigerator door was open for what my father deemed as 'too long. —
Wes Locher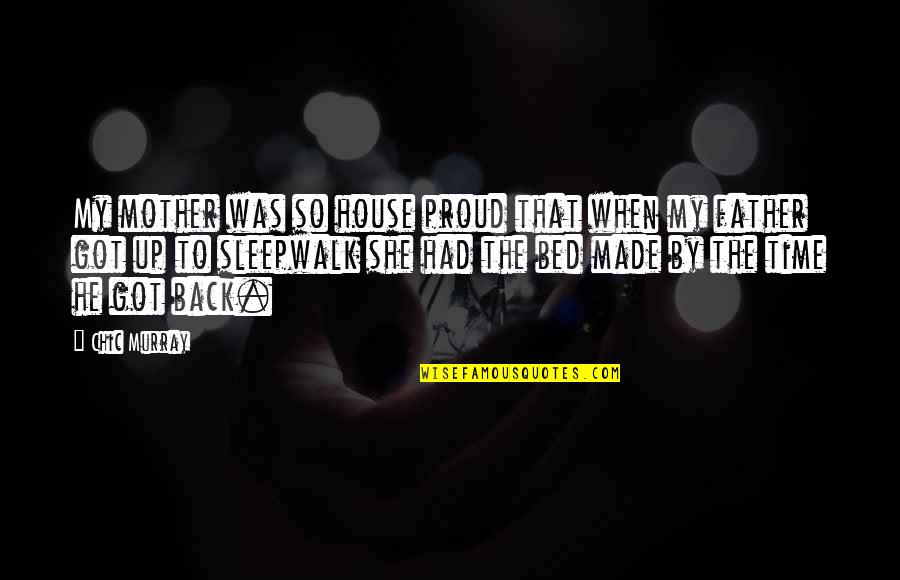 My mother was so house proud that when my father got up to sleepwalk she had the bed made by the time he got back. —
Chic Murray