Friends R Life Quotes
Collection of top 44 famous quotes about Friends R Life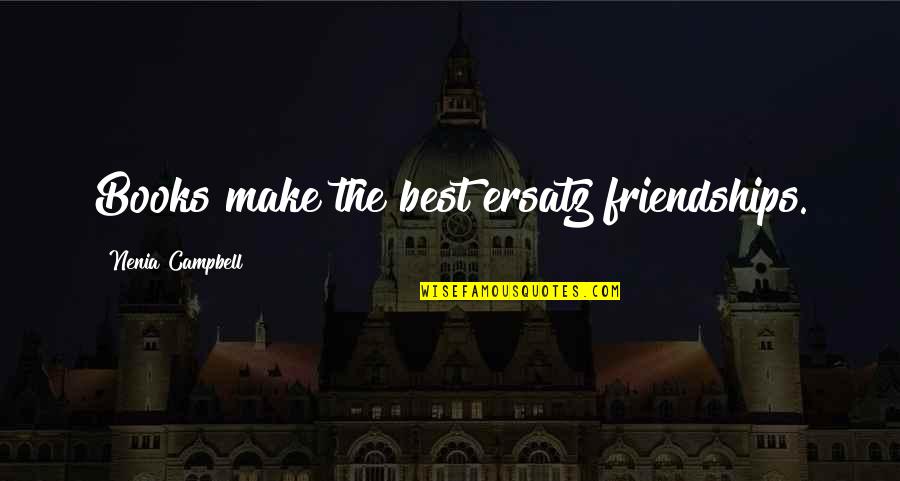 Books make the best ersatz friendships.
—
Nenia Campbell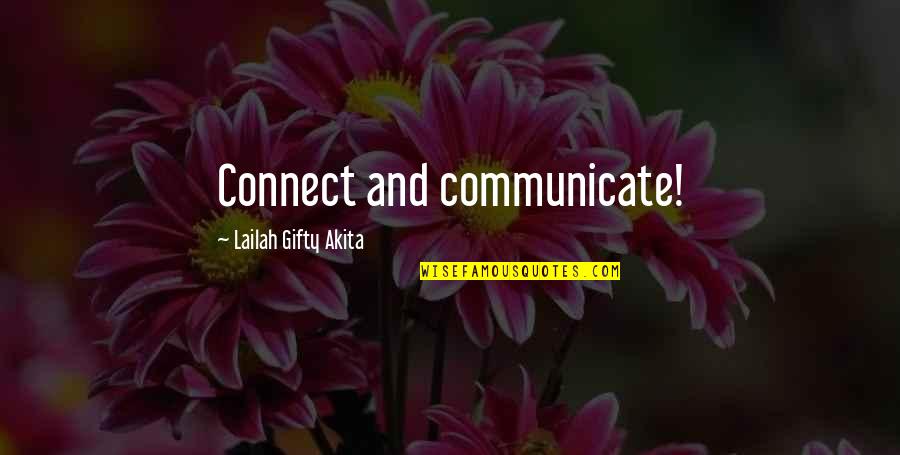 Connect and communicate!
—
Lailah Gifty Akita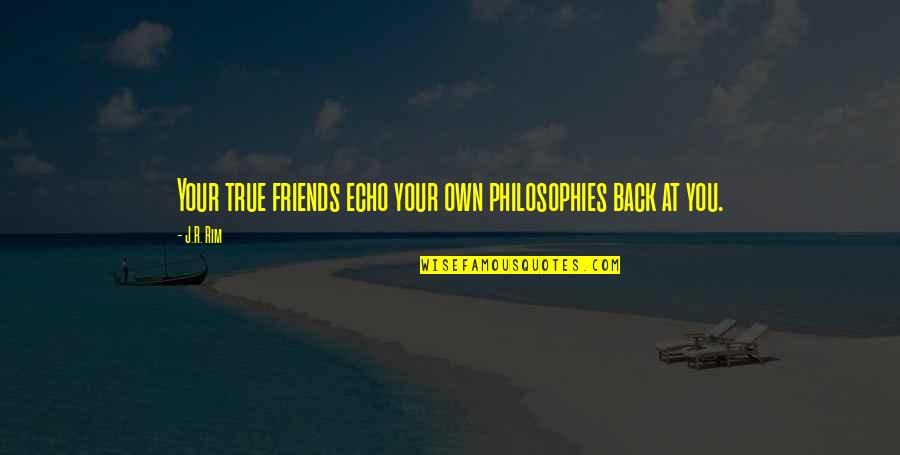 Your true friends echo your own philosophies back at you.
—
J.R. Rim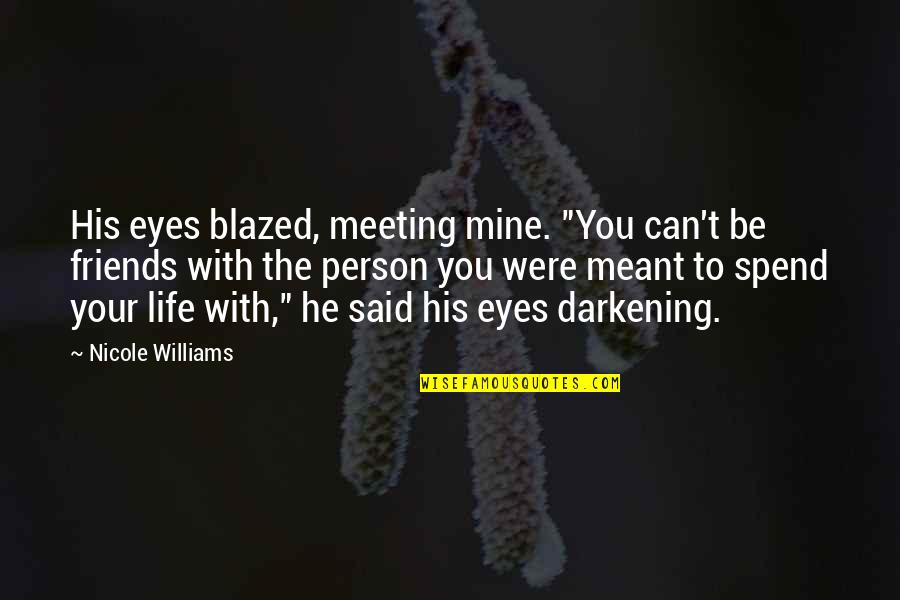 His eyes blazed, meeting mine. "You can't be friends with the person you were meant to spend your life with," he said his eyes darkening.
—
Nicole Williams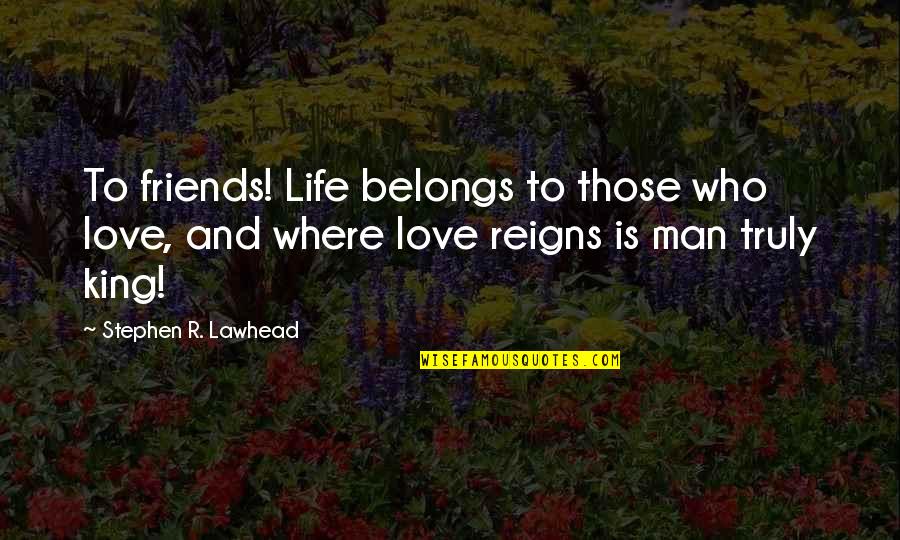 To friends! Life belongs to those who love, and where love reigns is man truly king!
—
Stephen R. Lawhead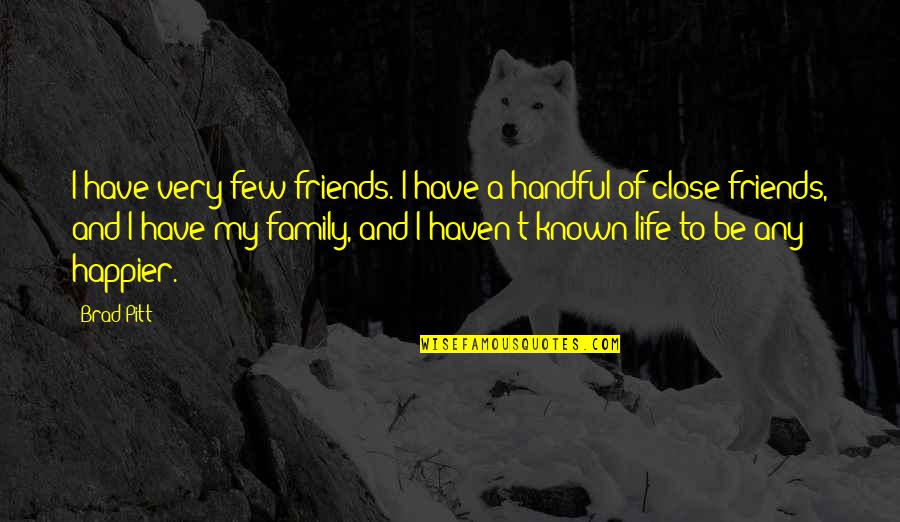 I have very few friends. I have a handful of close friends, and I have my family, and I haven't known life to be any happier.
—
Brad Pitt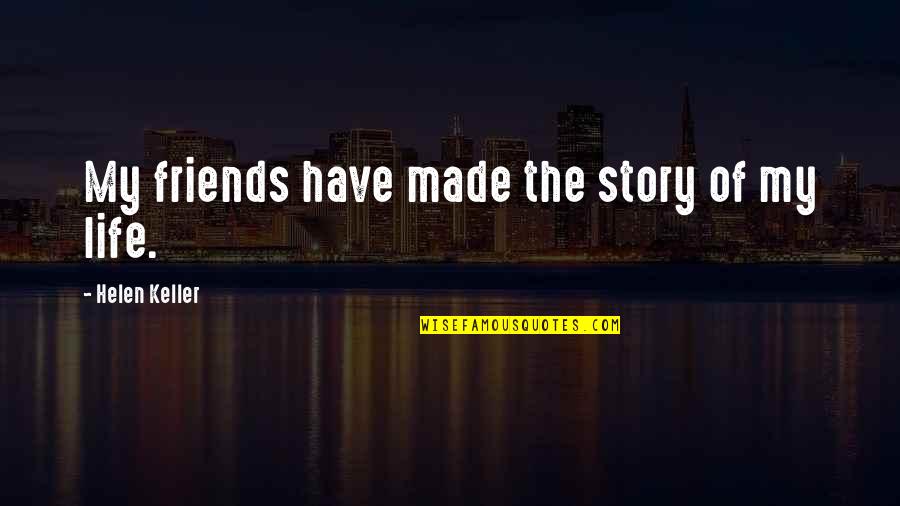 My friends have made the story of my life.
—
Helen Keller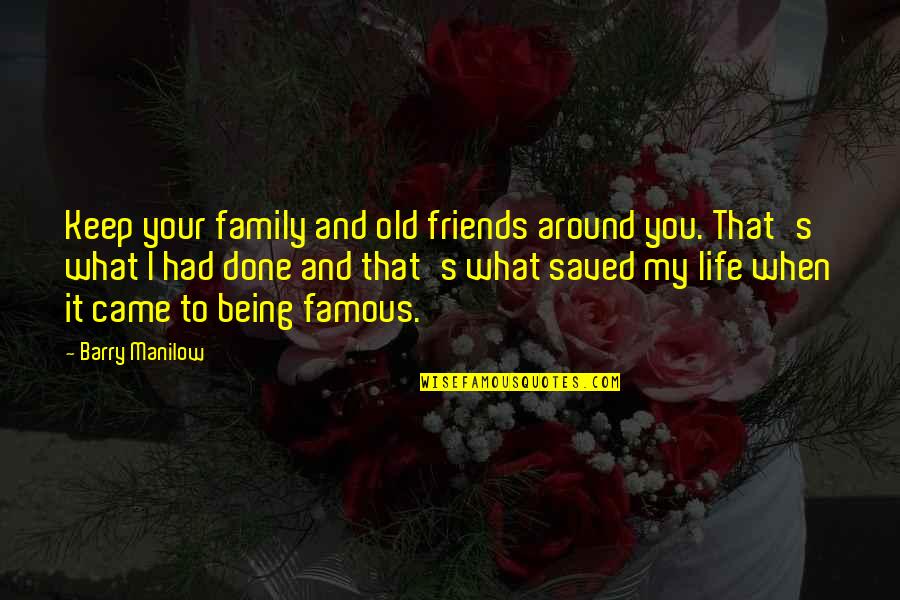 Keep your family and old friends around you. That's what I had done and that's what saved my life when it came to being famous.
—
Barry Manilow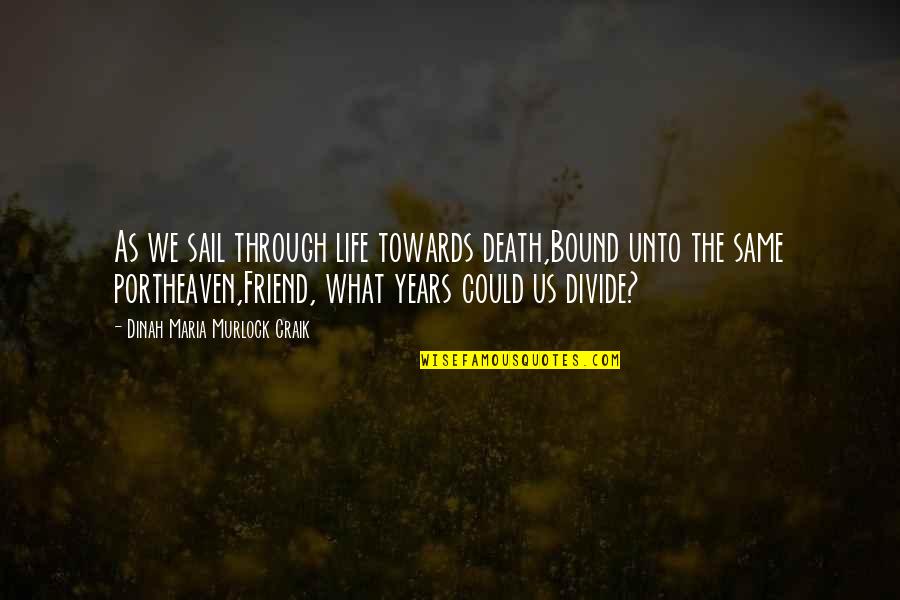 As we sail through life towards death,
Bound unto the same port
heaven,
Friend, what years could us divide?
—
Dinah Maria Murlock Craik
Love is the key to all human hearts. —
Lailah Gifty Akita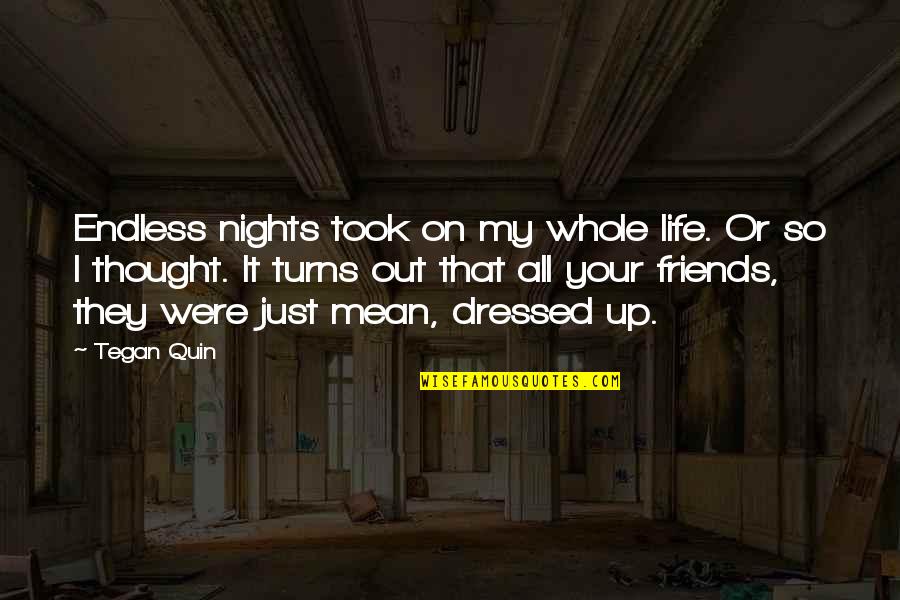 Endless nights took on my whole life. Or so I thought. It turns out that all your friends, they were just mean, dressed up. —
Tegan Quin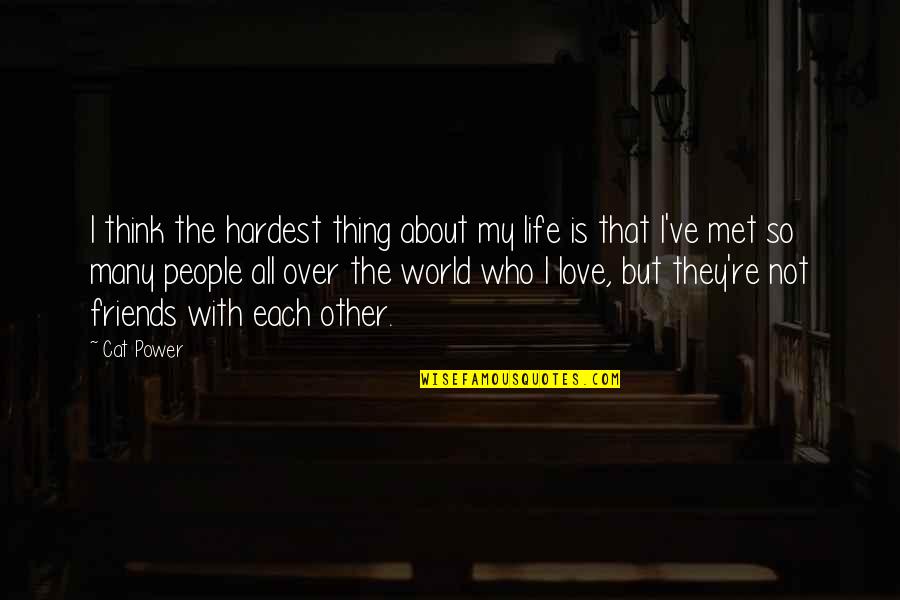 I think the hardest thing about my life is that I've met so many people all over the world who I love, but they're not friends with each other. —
Cat Power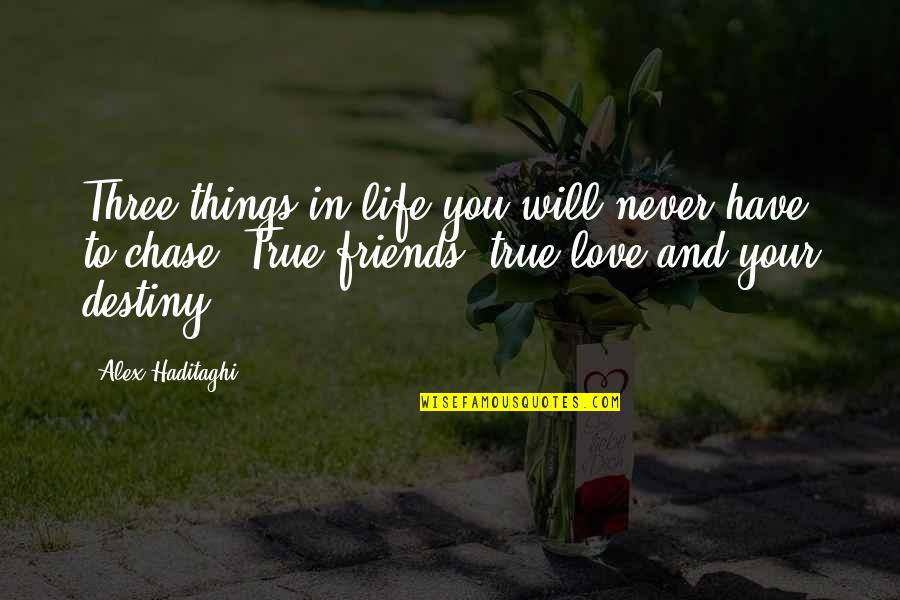 Three things in life you will never have to chase: True friends, true love and your destiny! —
Alex Haditaghi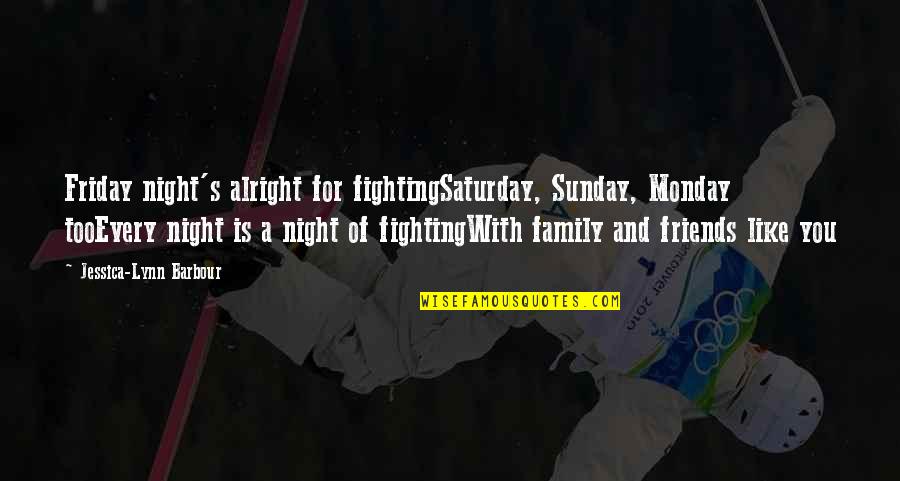 Friday night's alright for fighting
Saturday, Sunday, Monday too
Every night is a night of fighting
With family and friends like you —
Jessica-Lynn Barbour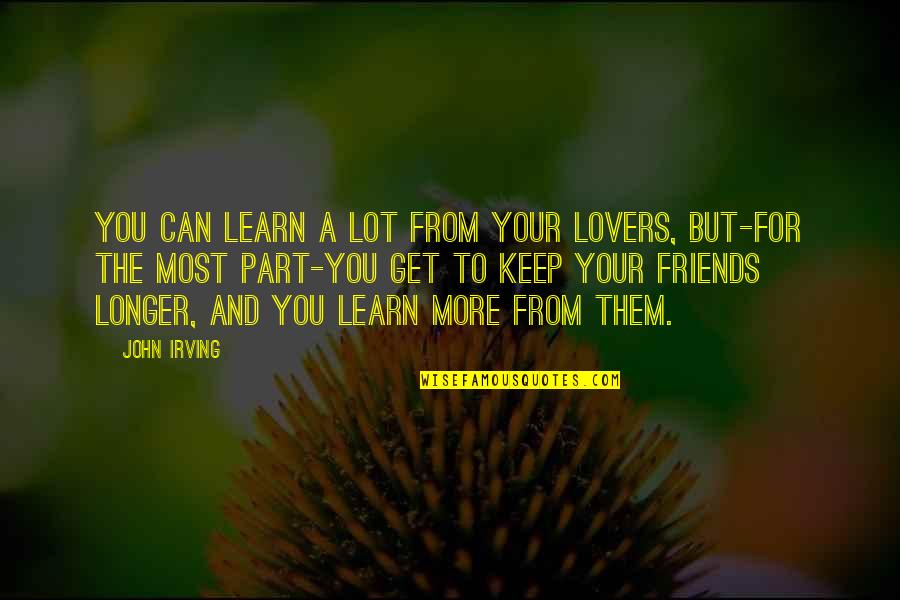 You can learn a lot from your lovers, but-for the most part-you get to keep your friends longer, and you learn more from them. —
John Irving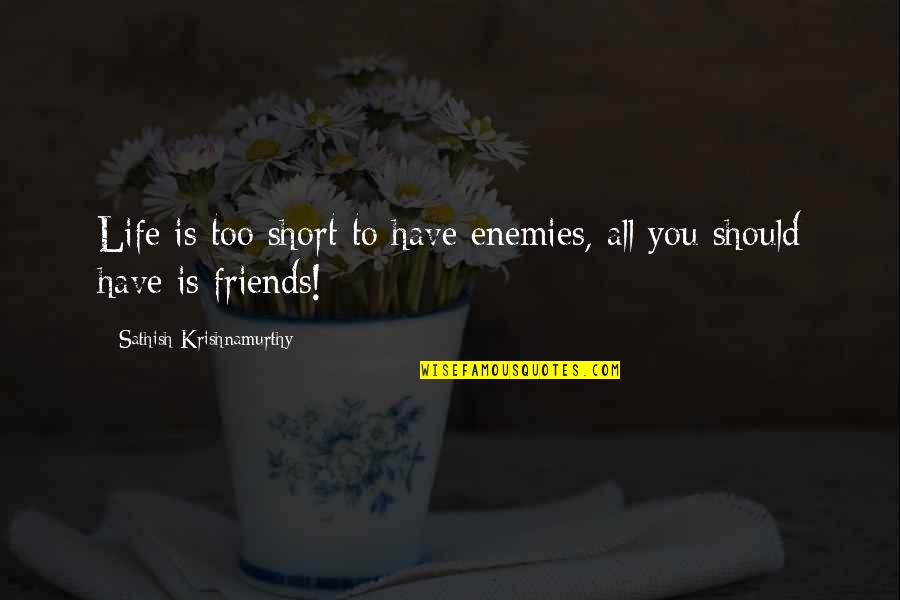 Life is too short to have enemies, all you should have is friends! —
Sathish Krishnamurthy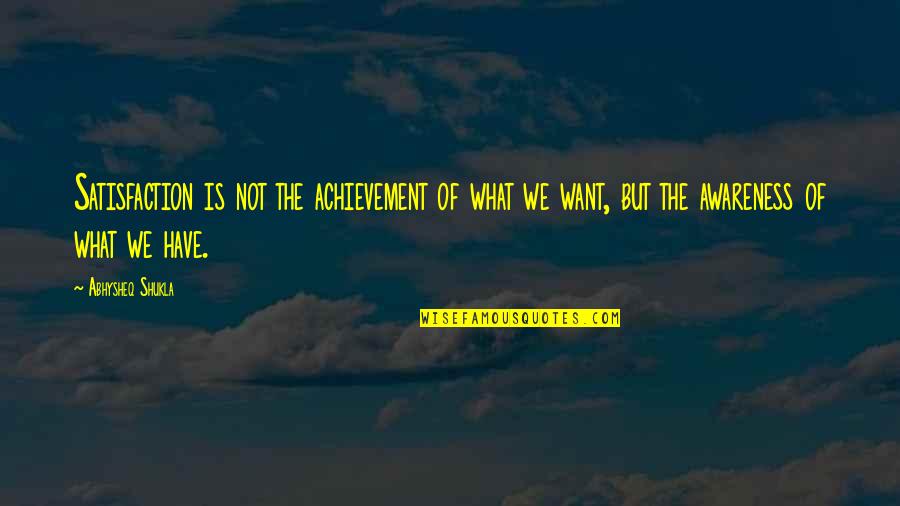 Satisfaction is not the achievement of what we want, but the awareness of what we have. —
Abhysheq Shukla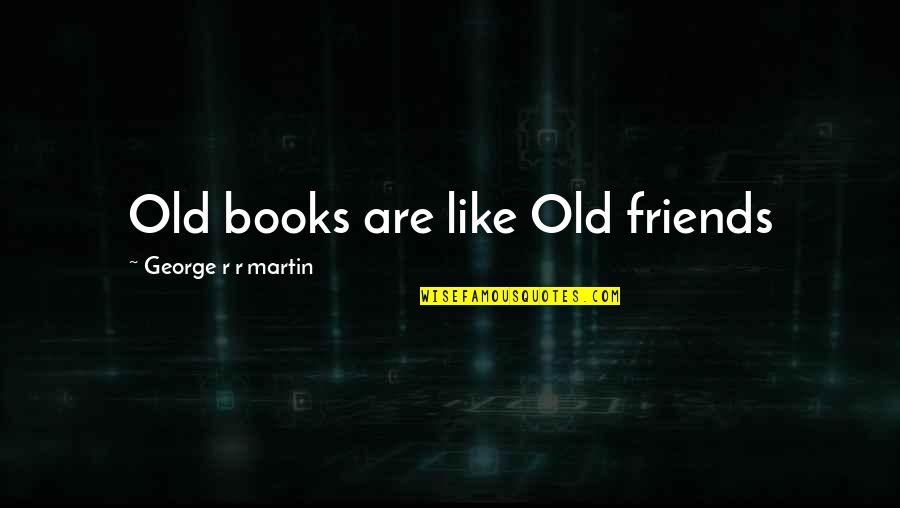 Old books are like Old friends —
George R R Martin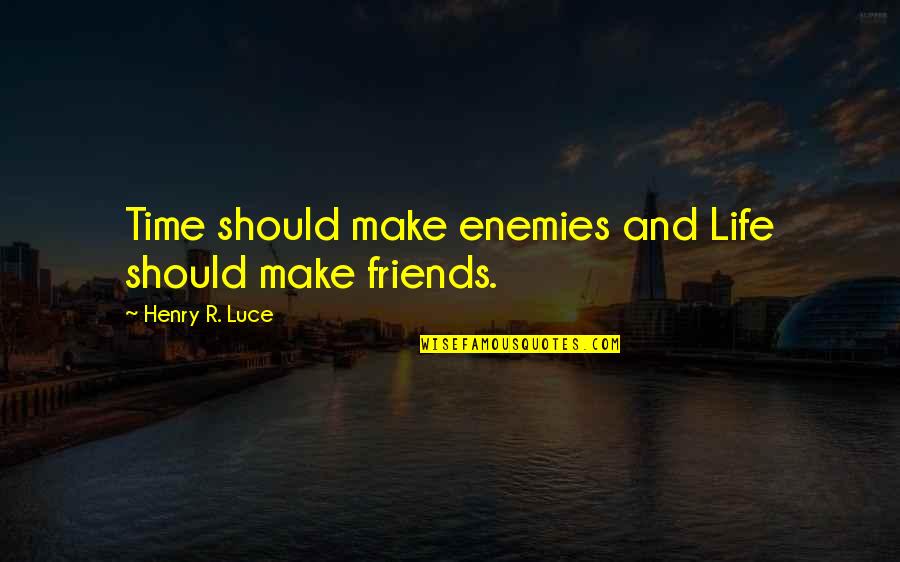 Time should make enemies and Life should make friends. —
Henry R. Luce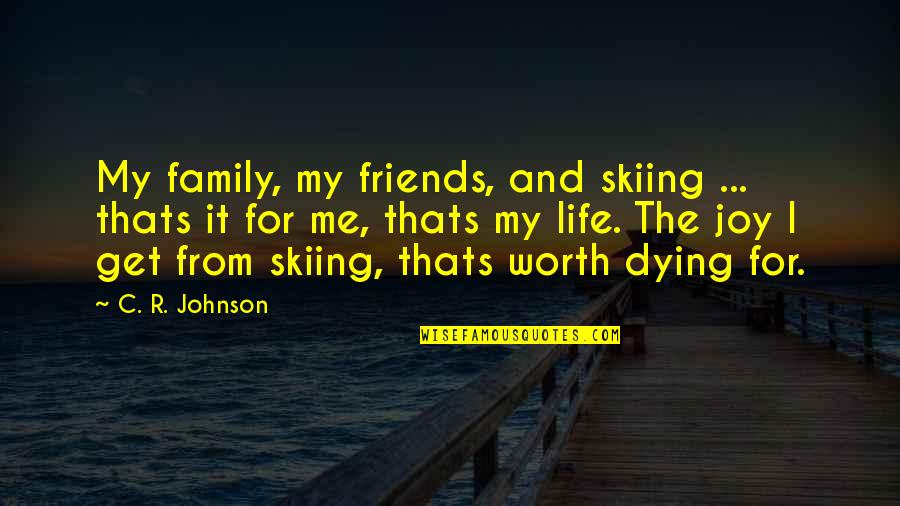 My family, my friends, and skiing ... thats it for me, thats my life. The joy I get from skiing, thats worth dying for. —
C. R. Johnson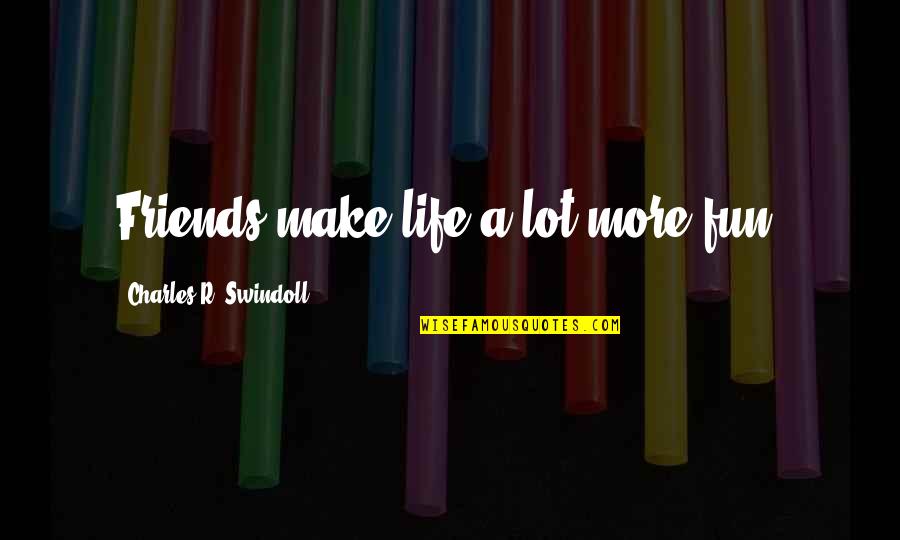 Friends make life a lot more fun. —
Charles R. Swindoll
Boys who slay monsters for their friends are dreamy. —
Tellulah Darling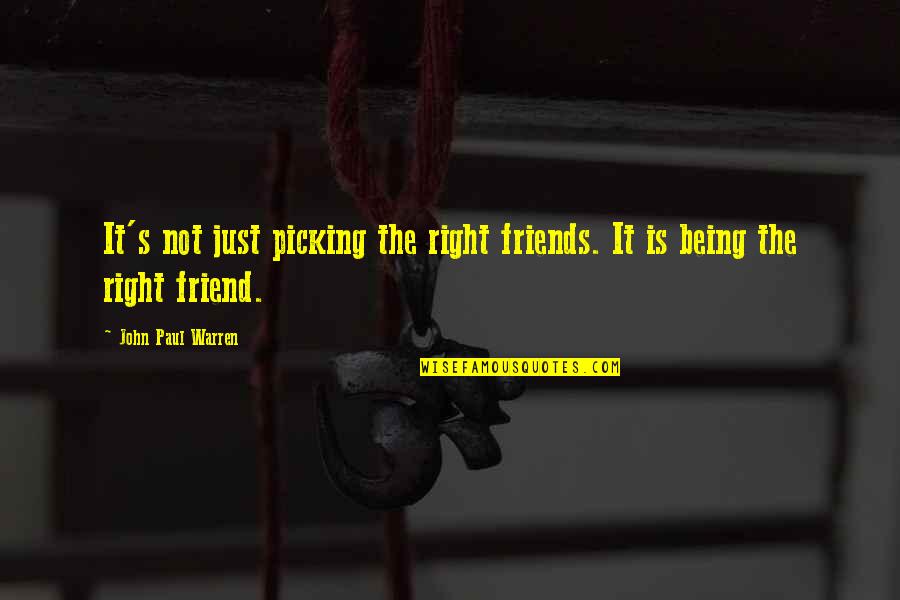 It's not just picking the right friends. It is being the right friend. —
John Paul Warren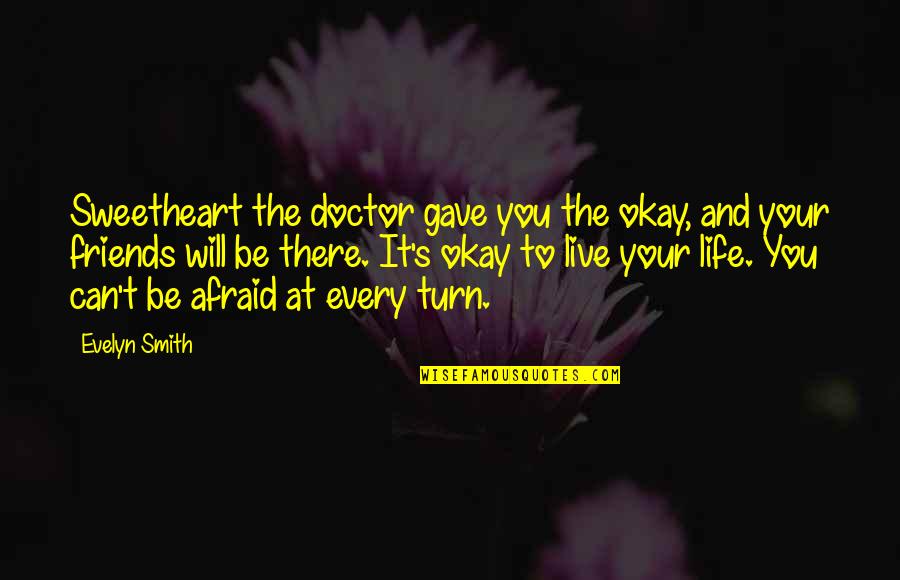 Sweetheart the doctor gave you the okay, and your friends will be there. It's okay to live your life. You can't be afraid at every turn. —
Evelyn Smith
I probably have more friends from 'Twilight' than I've ever had in my whole life. —
Kellan Lutz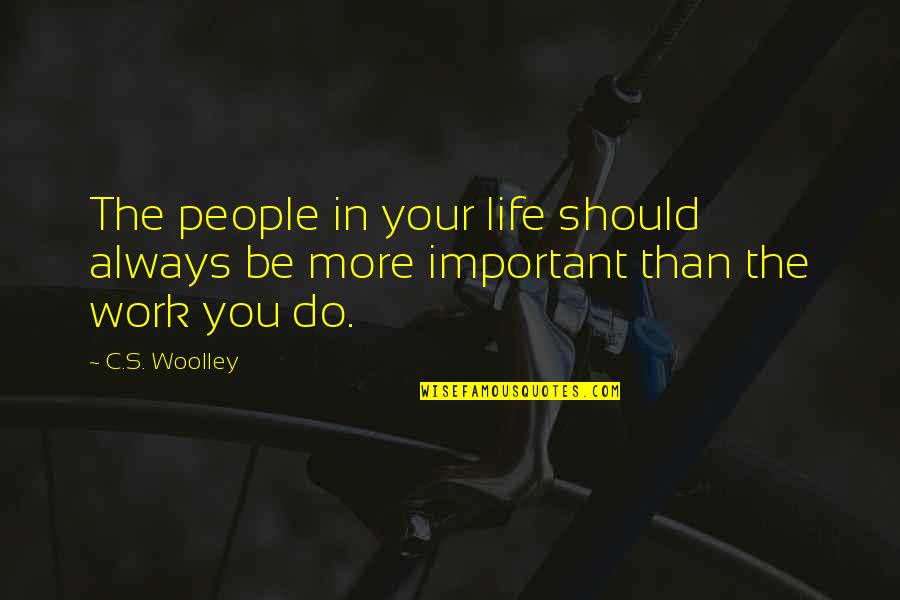 The people in your life should always be more important than the work you do. —
C.S. Woolley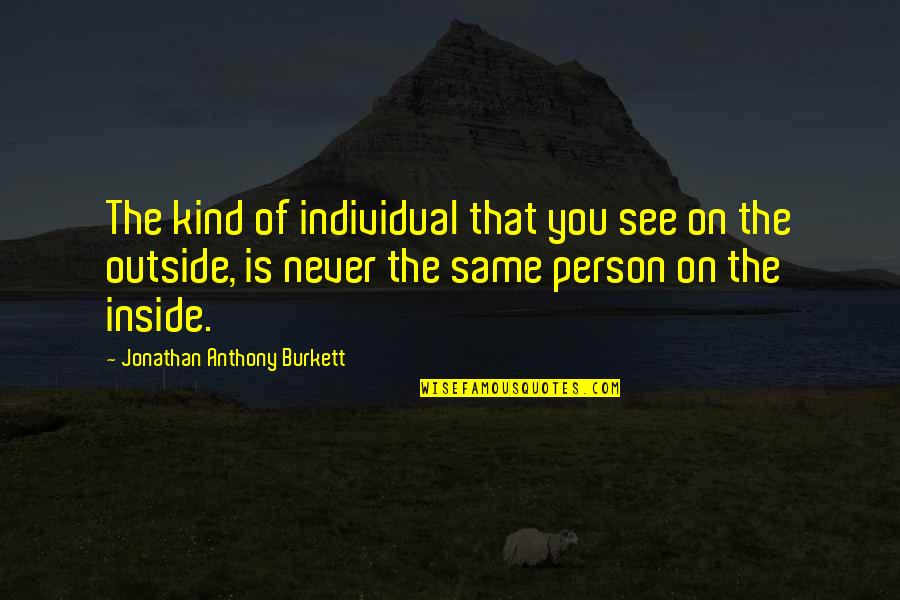 The kind of individual that you see on the outside, is never the same person on the inside. —
Jonathan Anthony Burkett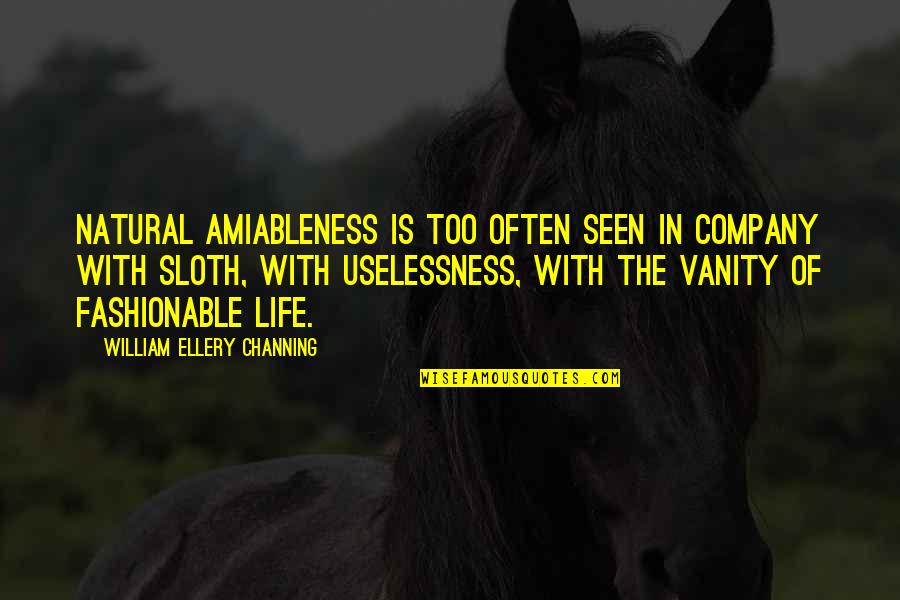 Natural amiableness is too often seen in company with sloth, with uselessness, with the vanity of fashionable life. —
William Ellery Channing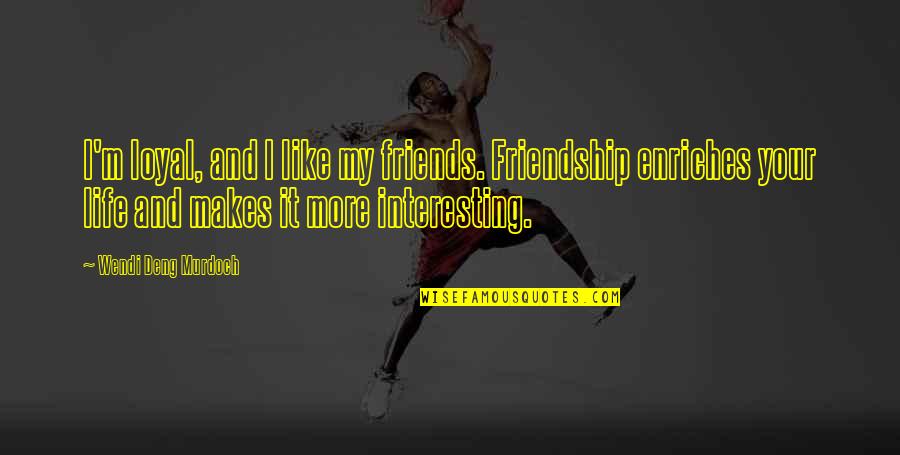 I'm loyal, and I like my friends. Friendship enriches your life and makes it more interesting. —
Wendi Deng Murdoch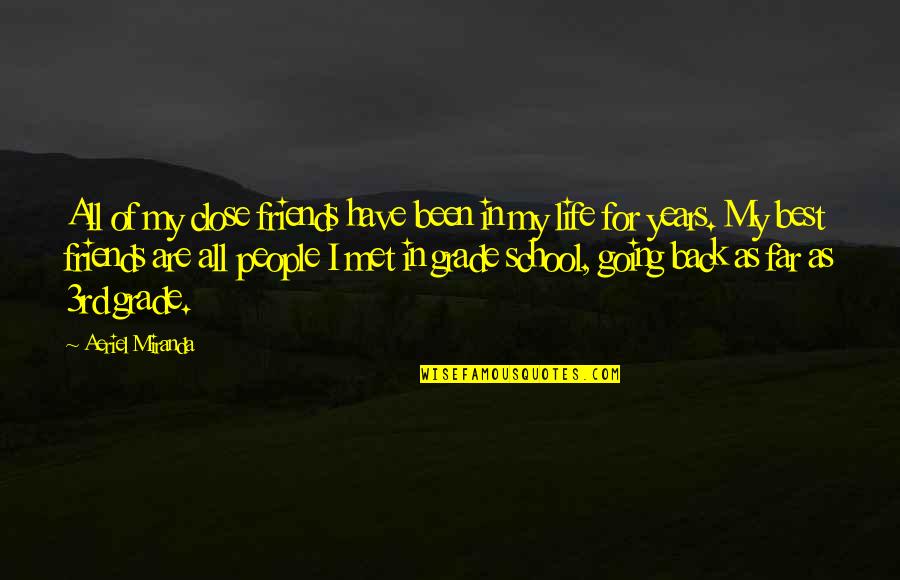 All of my close friends have been in my life for years. My best friends are all people I met in grade school, going back as far as 3rd grade. —
Aeriel Miranda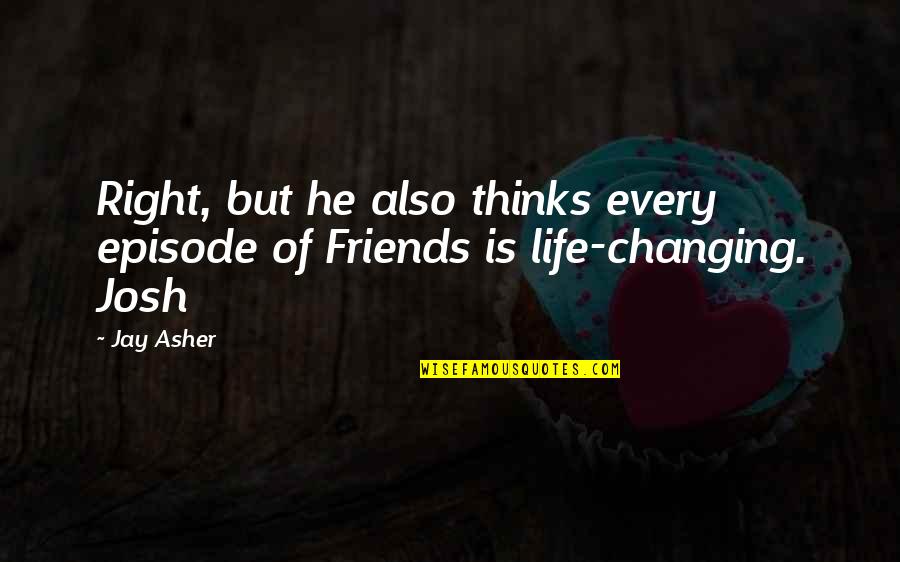 Right, but he also thinks every episode of Friends is life-changing. Josh —
Jay Asher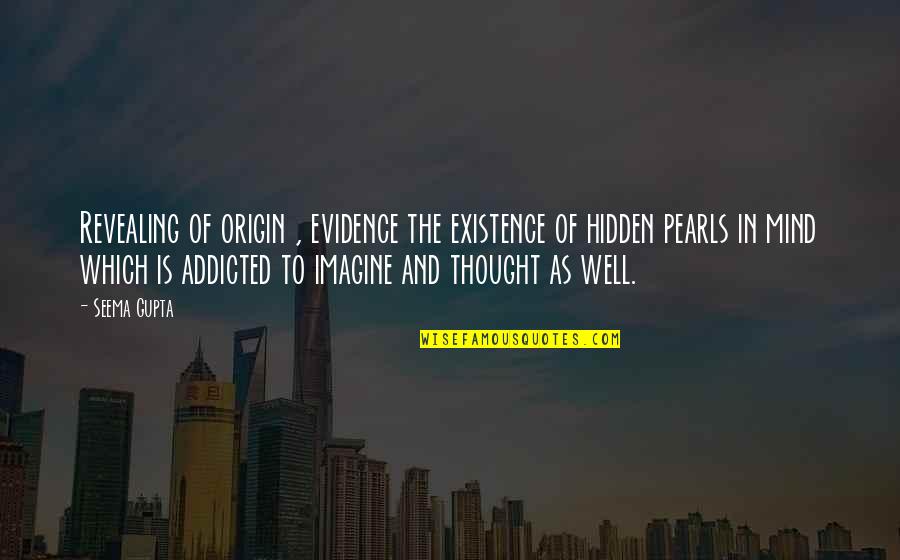 Revealing of origin , evidence the existence of hidden pearls in mind which is addicted to imagine and thought as well. —
Seema Gupta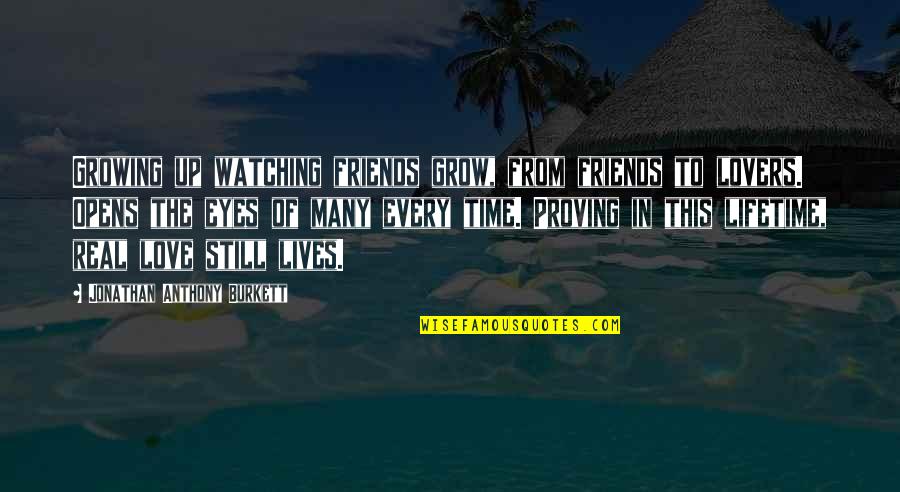 Growing up watching friends grow, from friends to lovers. Opens the eyes of many every time. Proving in this lifetime, real love still lives. —
Jonathan Anthony Burkett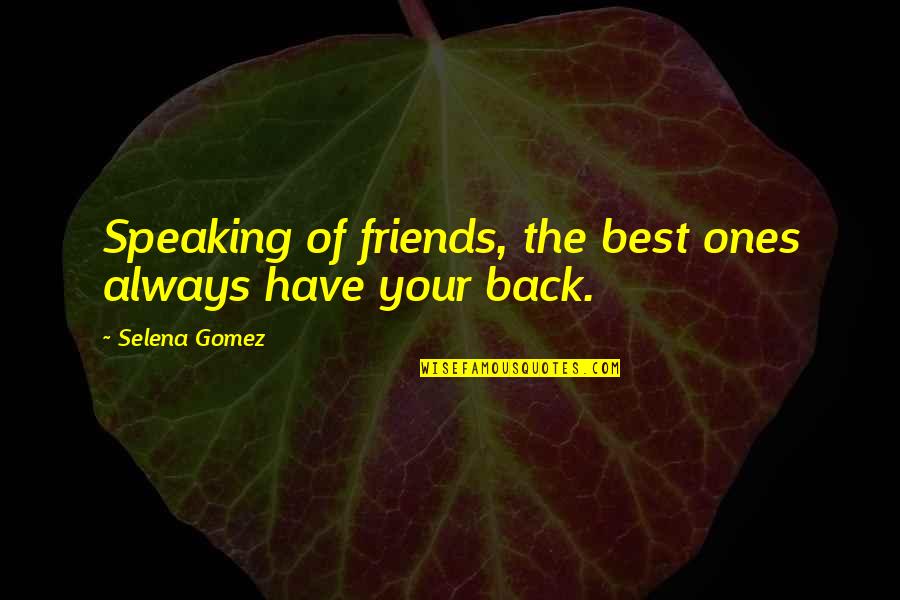 Speaking of friends, the best ones always have your back. —
Selena Gomez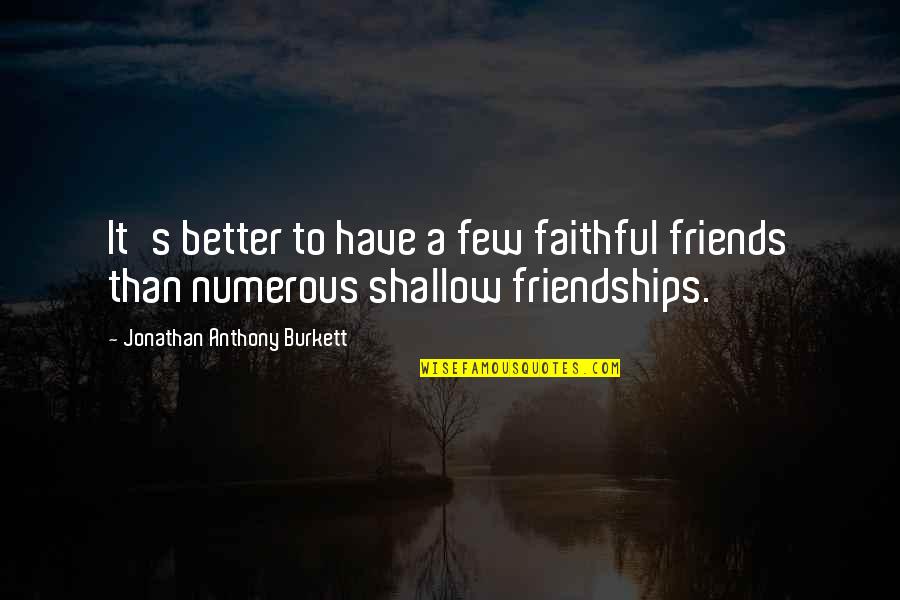 It's better to have a few faithful friends than numerous shallow friendships. —
Jonathan Anthony Burkett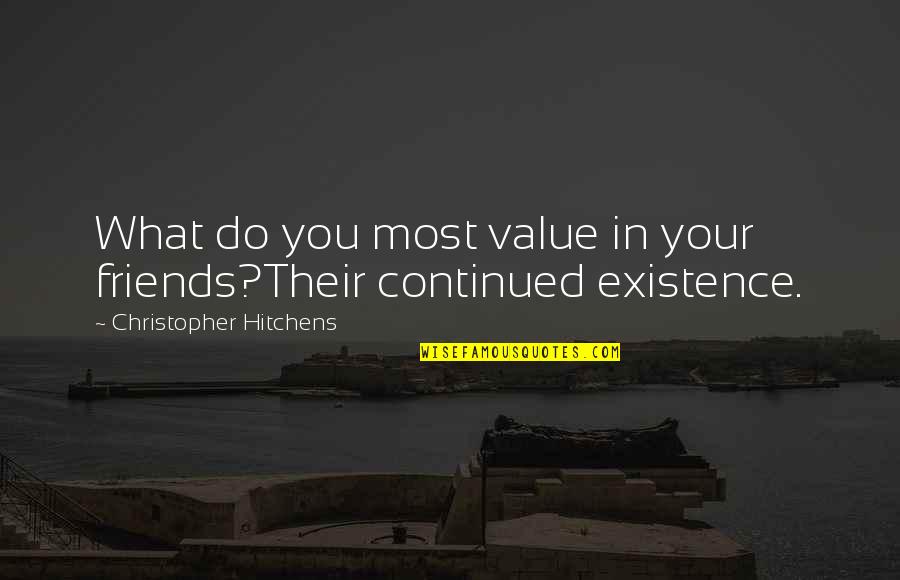 What do you most value in your friends?
Their continued existence. —
Christopher Hitchens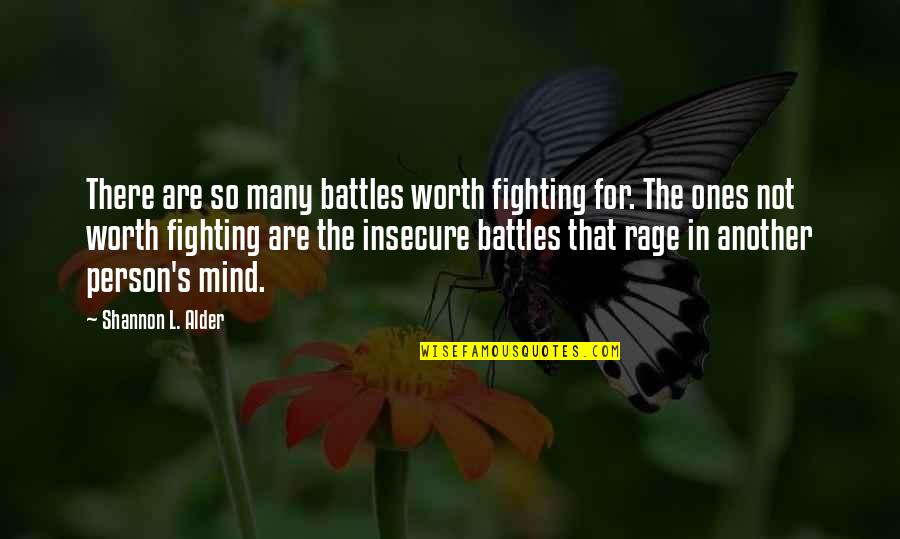 There are so many battles worth fighting for. The ones not worth fighting are the insecure battles that rage in another person's mind. —
Shannon L. Alder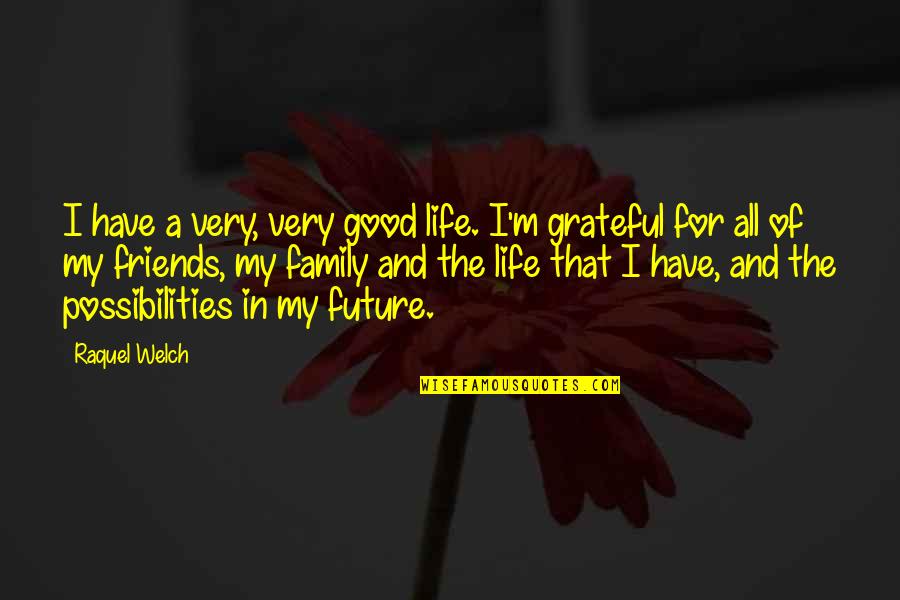 I have a very, very good life. I'm grateful for all of my friends, my family and the life that I have, and the possibilities in my future. —
Raquel Welch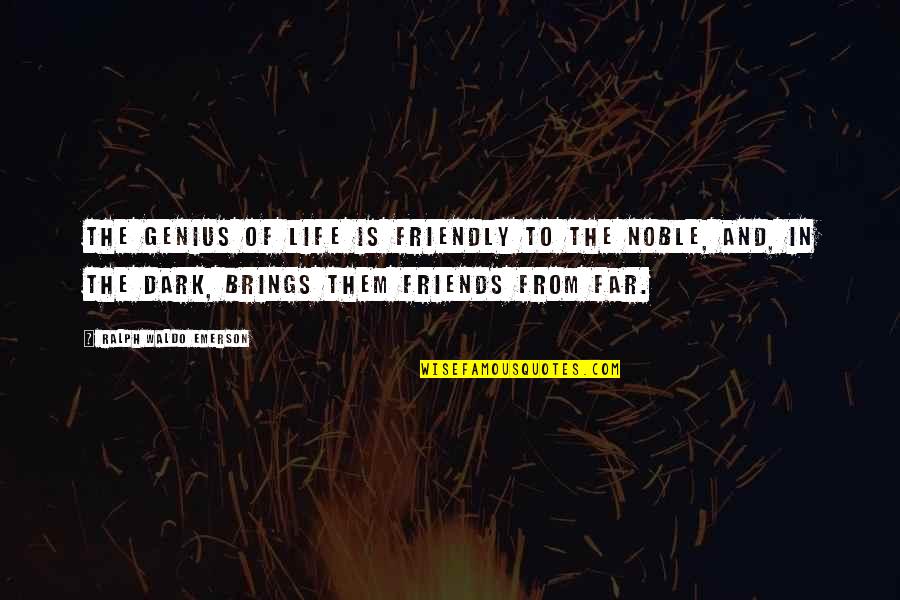 The genius of life is friendly to the noble, and, in the dark, brings them friends from far. —
Ralph Waldo Emerson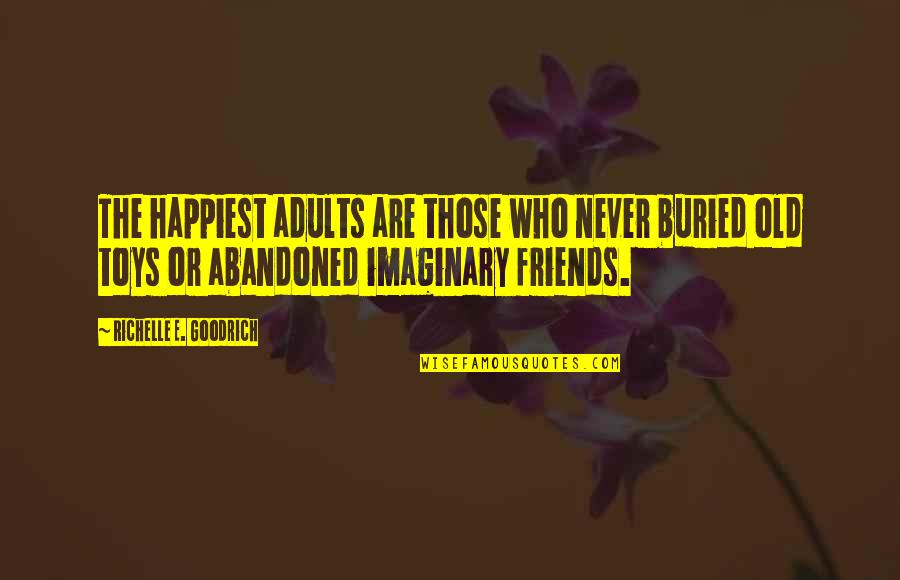 The happiest adults are those who never buried old toys or abandoned imaginary friends. —
Richelle E. Goodrich