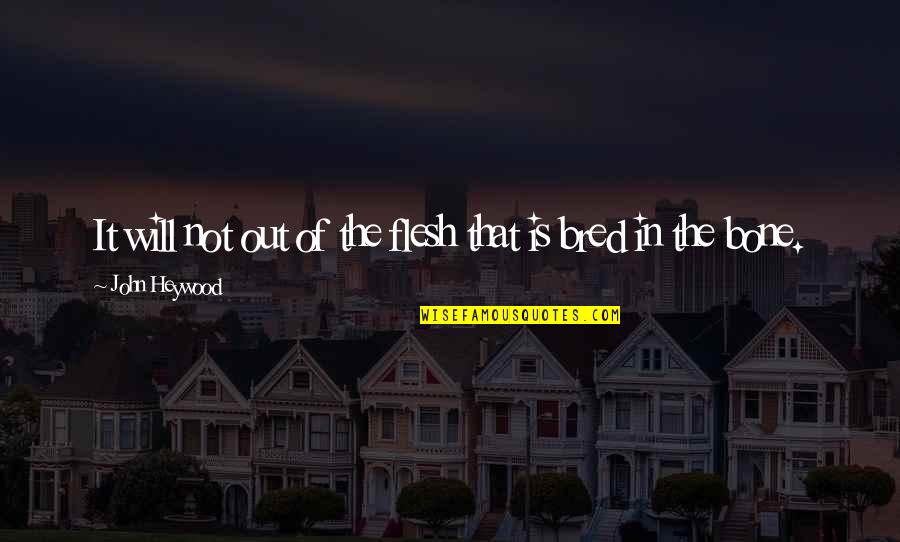 It will not out of the flesh that is bred in the bone.
—
John Heywood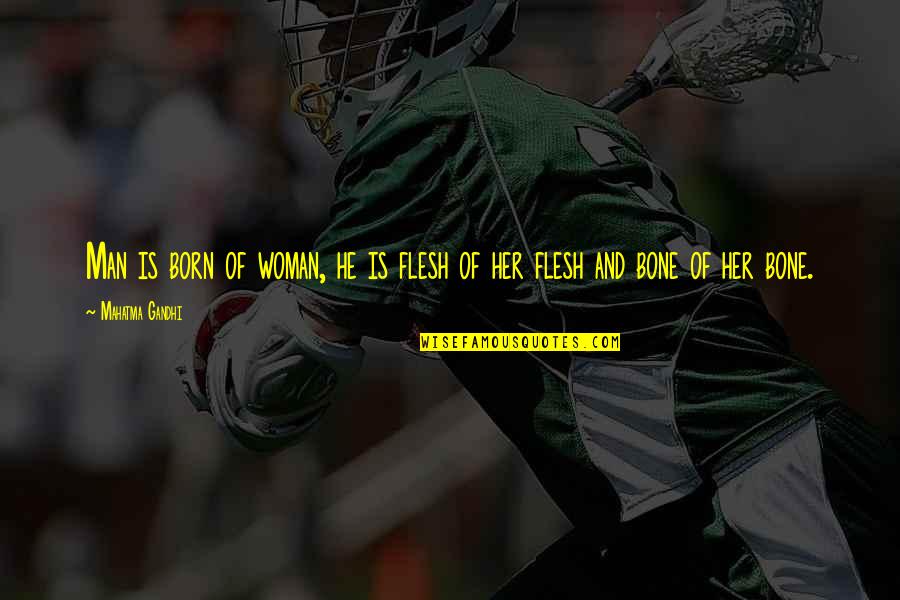 Man is born of woman, he is flesh of her flesh and bone of her bone.
—
Mahatma Gandhi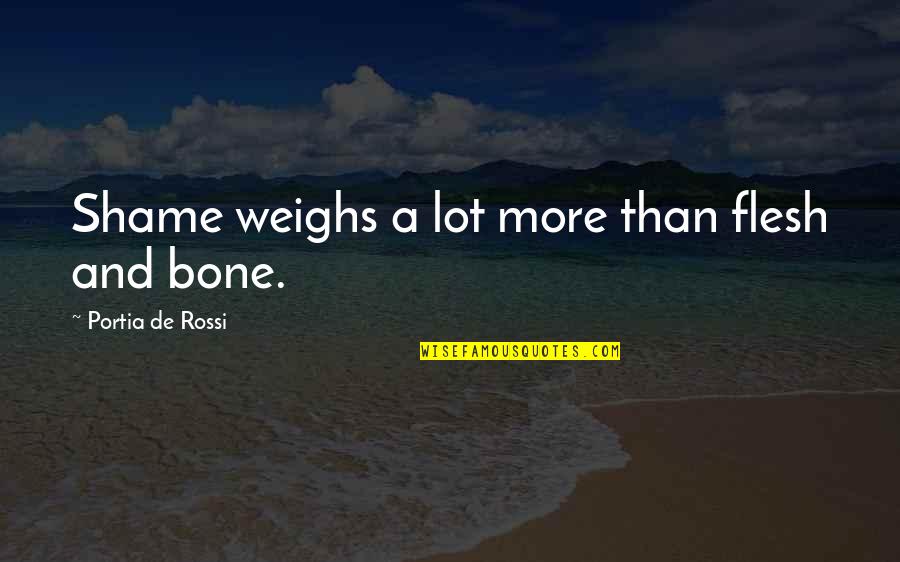 Shame weighs a lot more than flesh and bone.
—
Portia De Rossi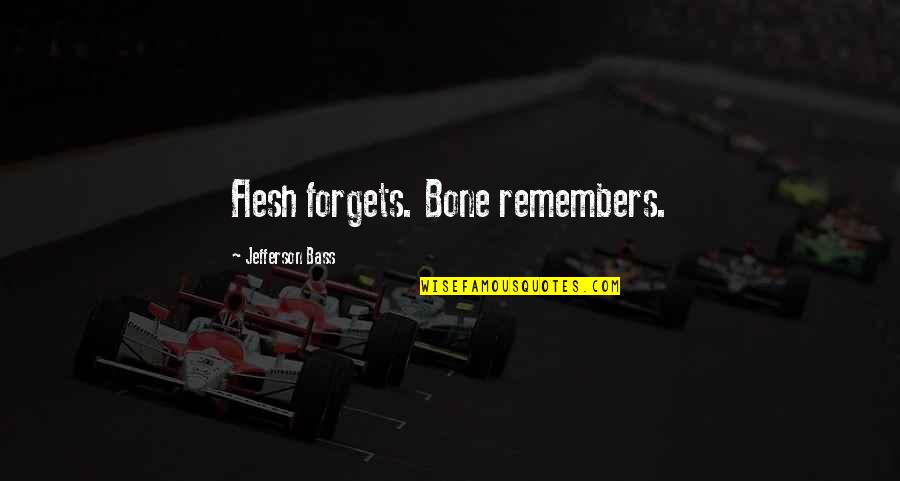 Flesh forgets. Bone remembers.
—
Jefferson Bass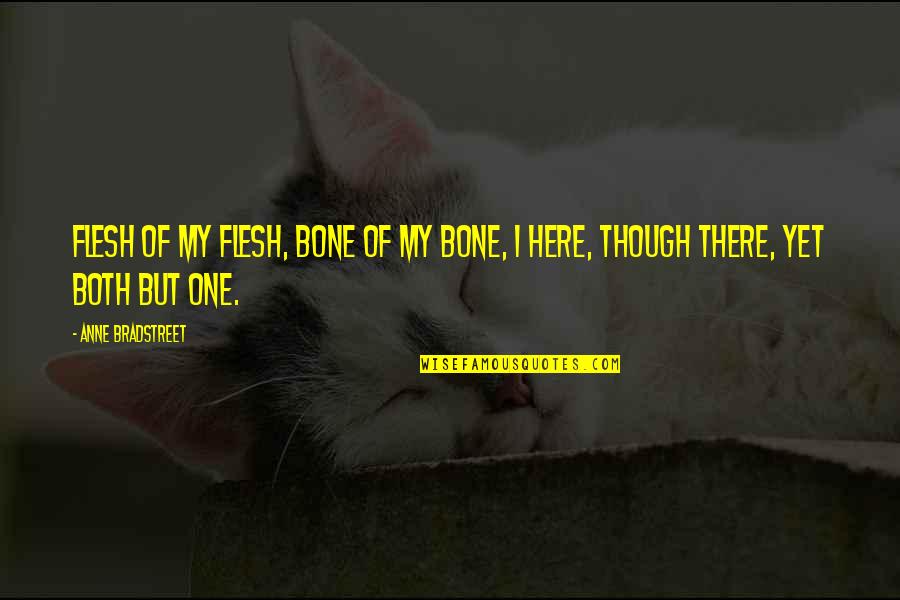 Flesh of my flesh, bone of my bone, I here, though there, yet both but one.
—
Anne Bradstreet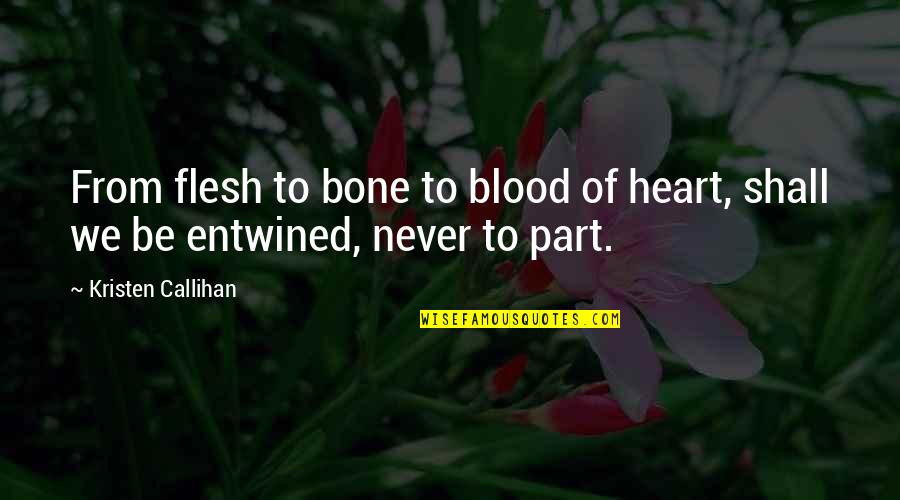 From flesh to bone to blood of heart, shall we be entwined, never to part. —
Kristen Callihan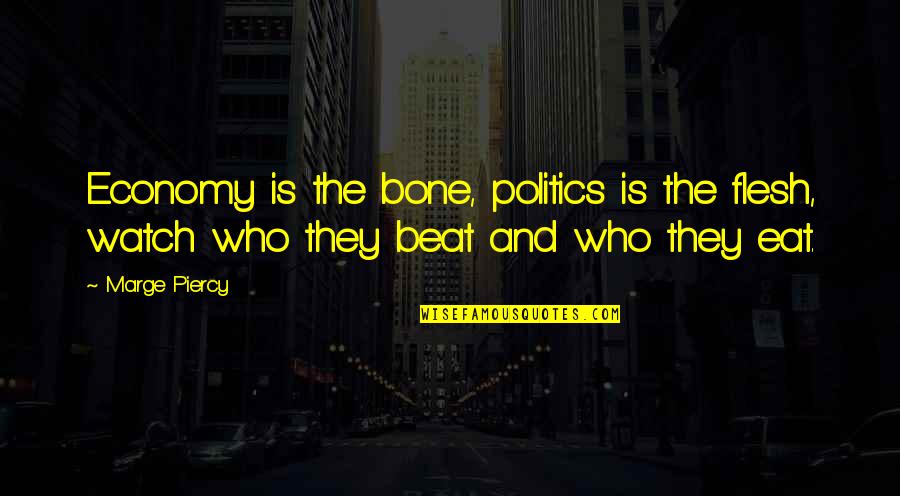 Economy is the bone, politics is the flesh,
watch who they beat and who they eat. —
Marge Piercy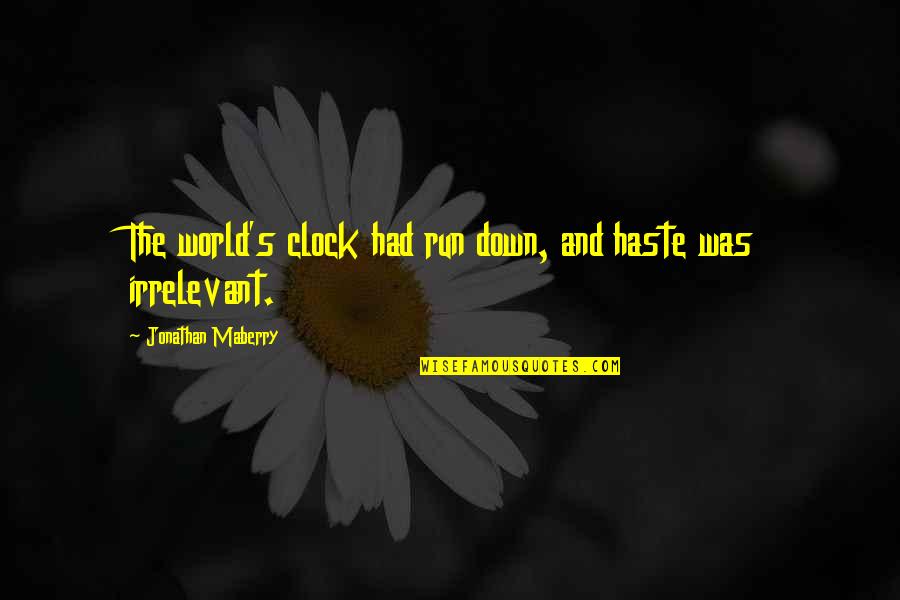 The world's clock had run down, and haste was irrelevant. —
Jonathan Maberry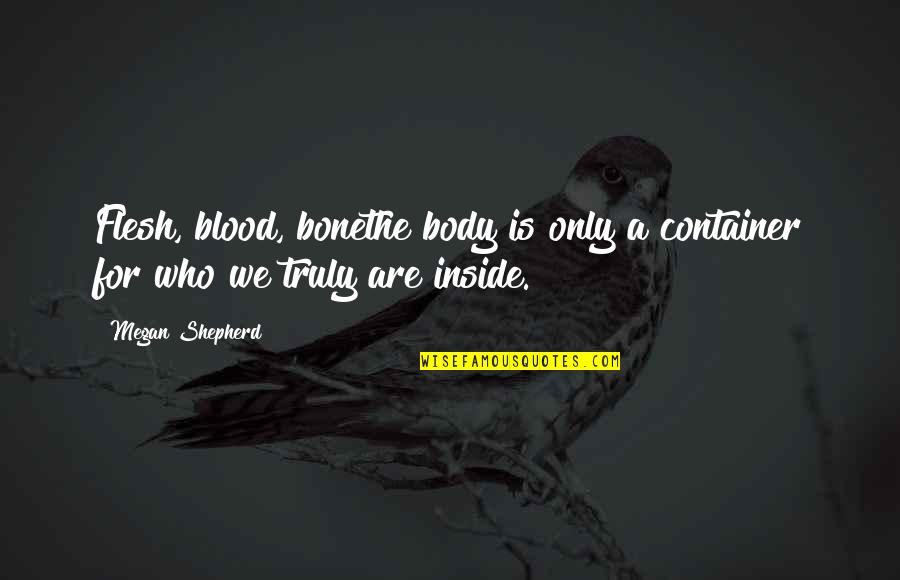 Flesh, blood, bone
the body is only a container for who we truly are inside. —
Megan Shepherd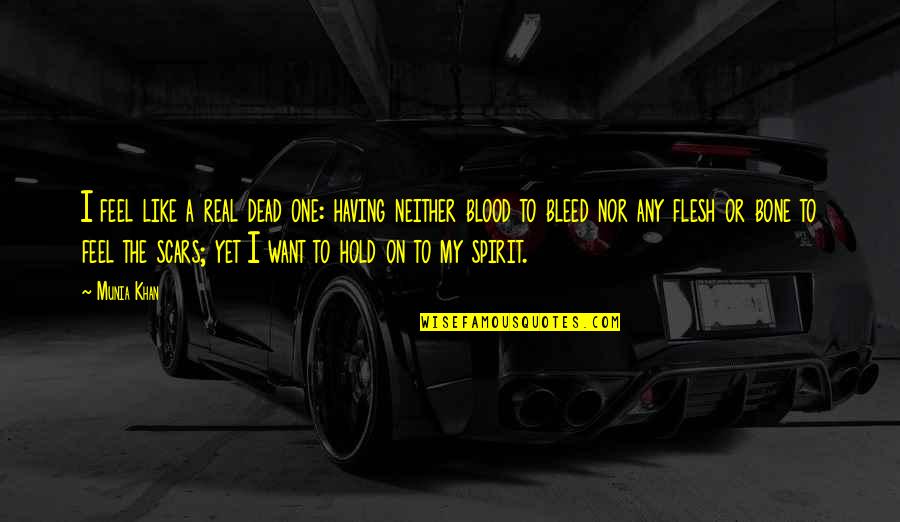 I feel like a real dead one: having neither blood to bleed nor any flesh or bone to feel the scars; yet I want to hold on to my spirit. —
Munia Khan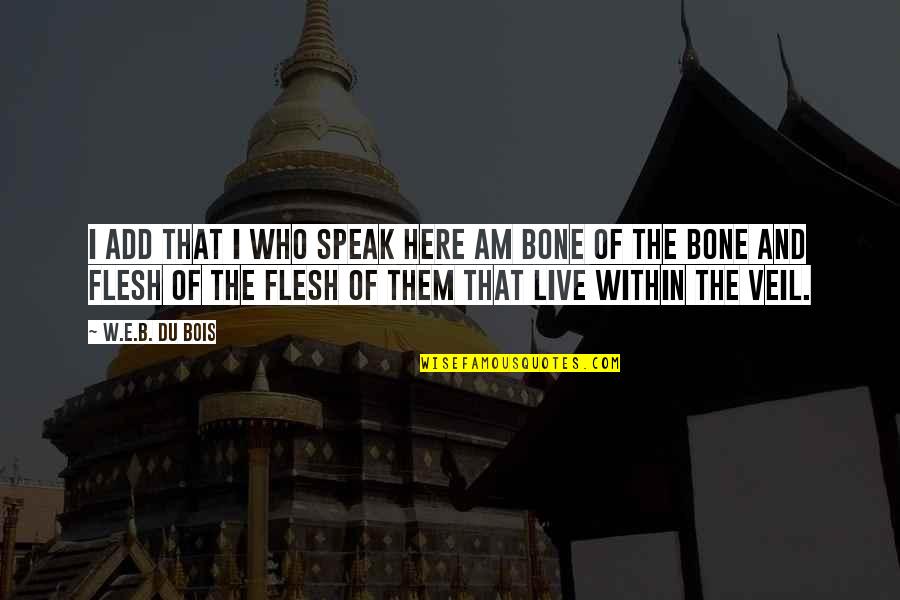 I add that I who speak here am bone of the bone and flesh of the flesh of them that live within the veil. —
W.E.B. Du Bois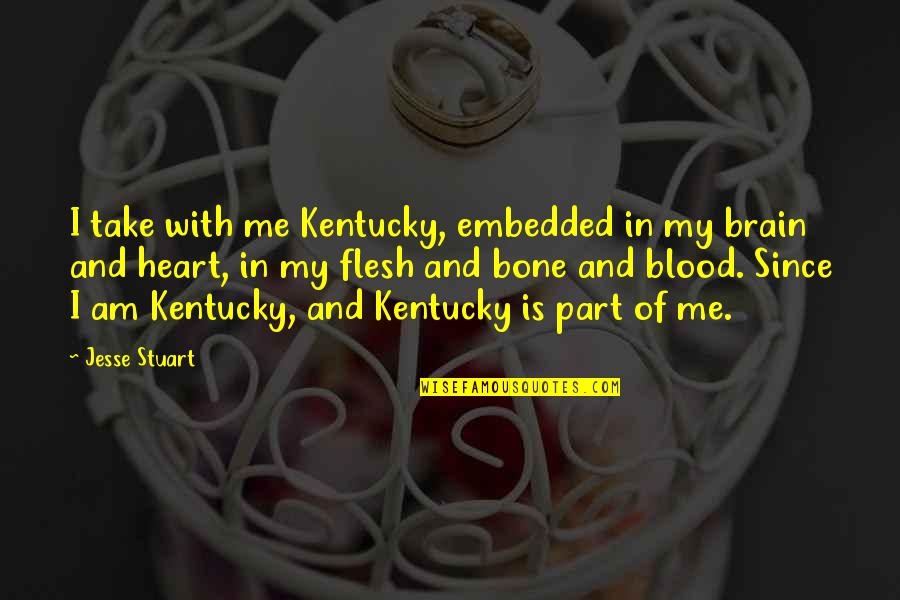 I take with me Kentucky, embedded in my brain and heart, in my flesh and bone and blood. Since I am Kentucky, and Kentucky is part of me. —
Jesse Stuart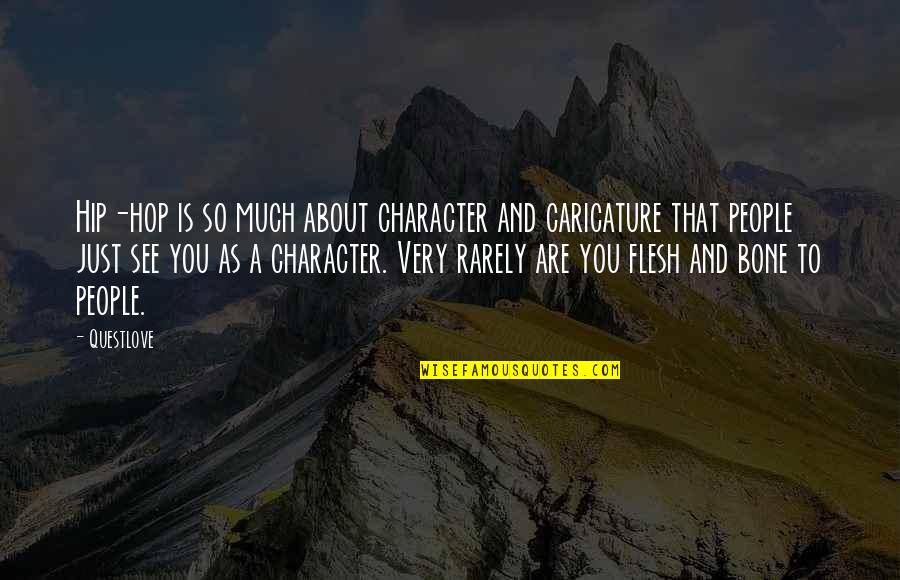 Hip-hop is so much about character and caricature that people just see you as a character. Very rarely are you flesh and bone to people. —
Questlove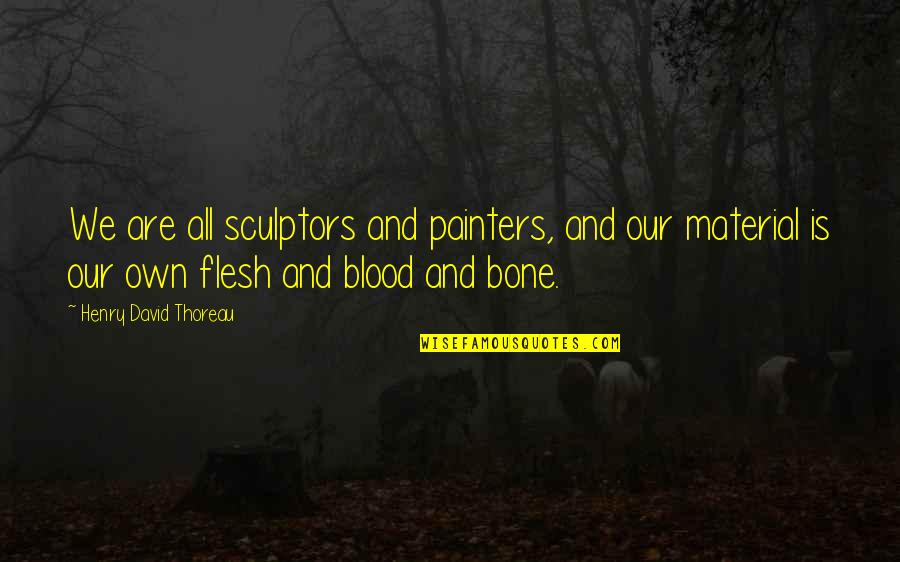 We are all sculptors and painters, and our material is our own flesh and blood and bone. —
Henry David Thoreau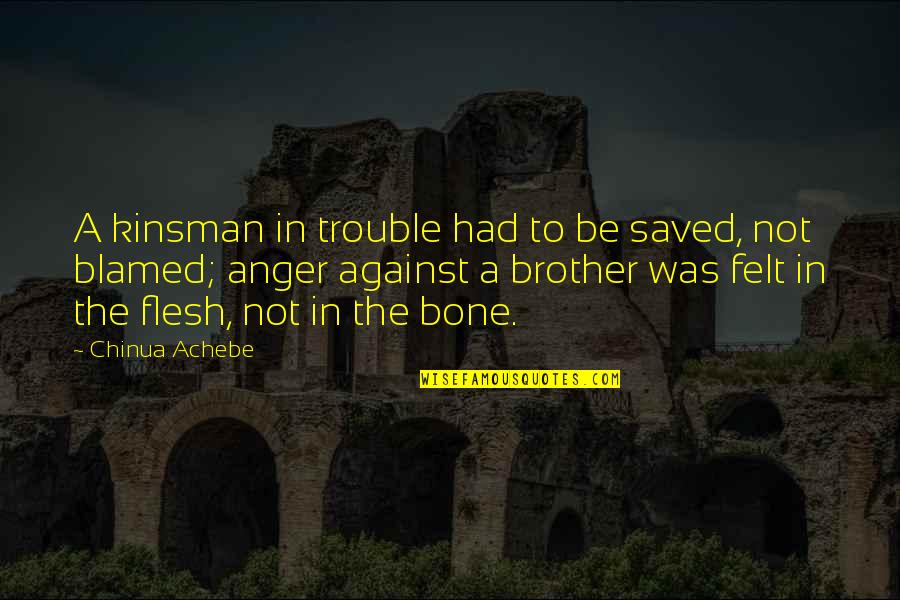 A kinsman in trouble had to be saved, not blamed; anger against a brother was felt in the flesh, not in the bone. —
Chinua Achebe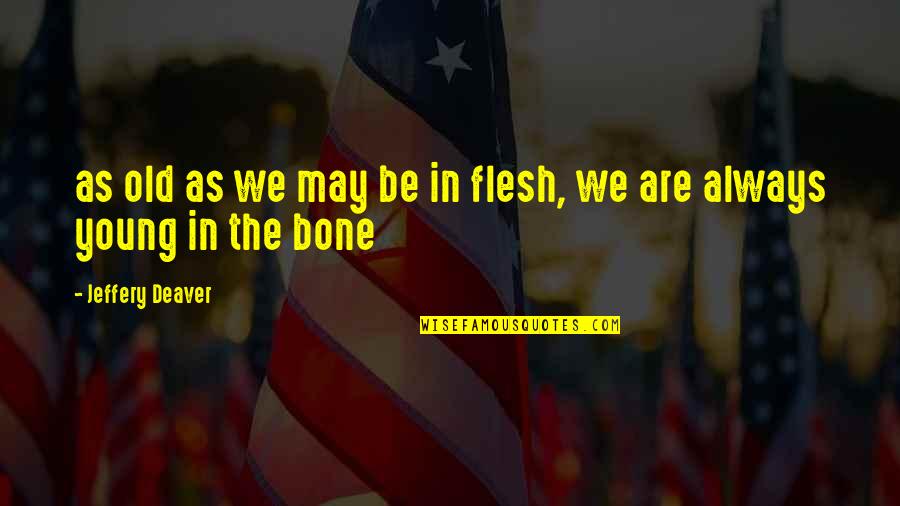 as old as we may be in flesh, we are always young in the bone —
Jeffery Deaver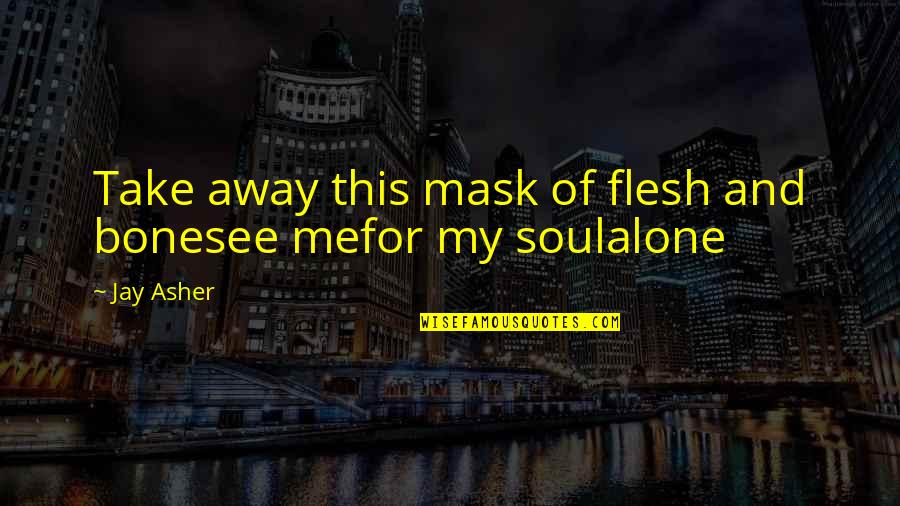 Take away
this mask of flesh and bone
see me
for my soul
alone —
Jay Asher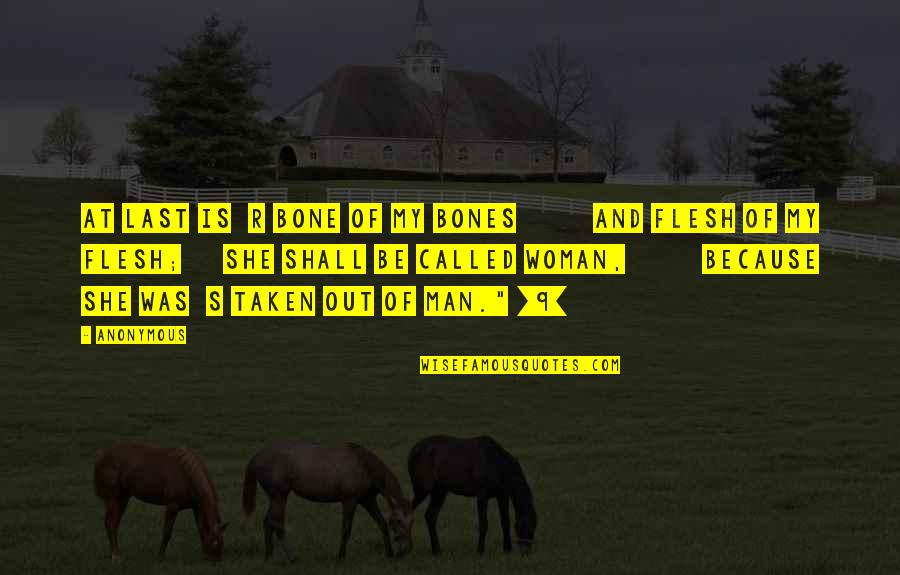 at last is r bone of my bones and flesh of my flesh; she shall be called Woman, because she was s taken out of Man." [9] —
Anonymous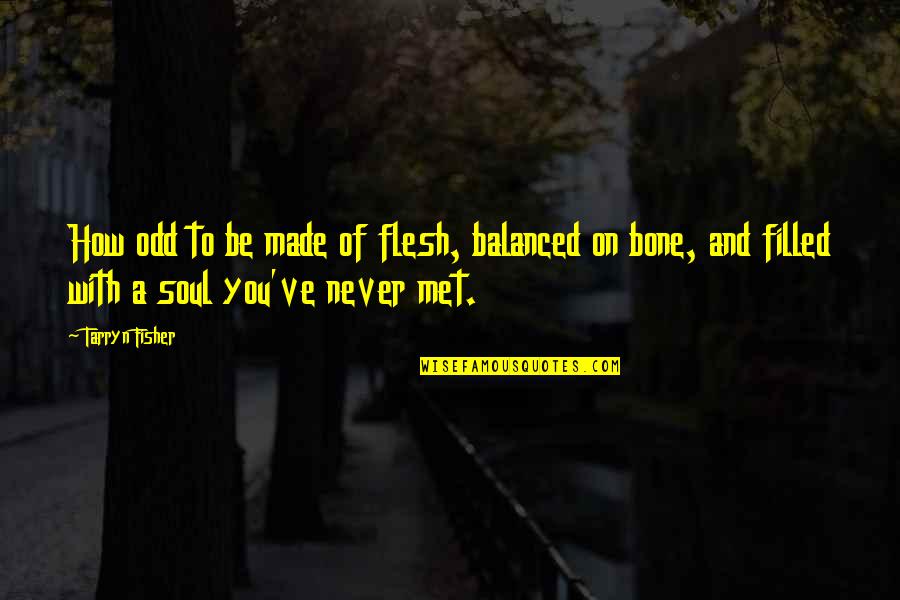 How odd to be made of flesh, balanced on bone, and filled with a soul you've never met. —
Tarryn Fisher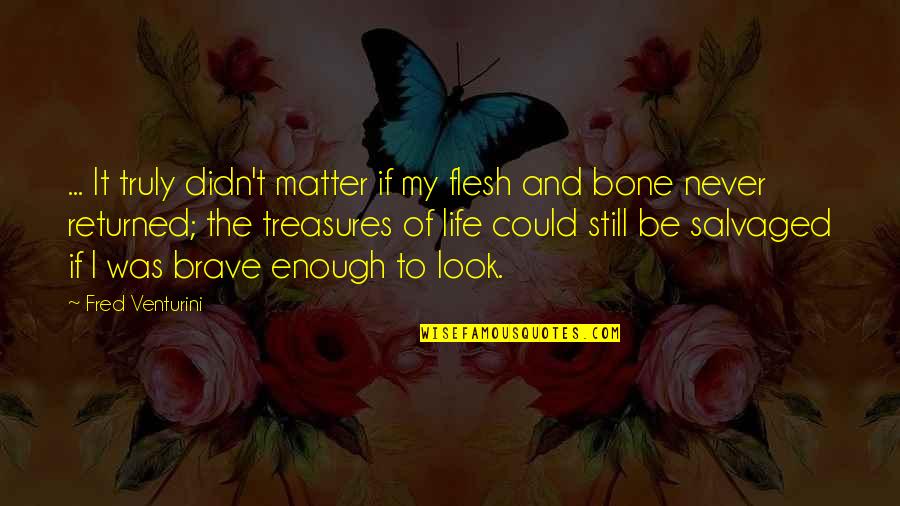 ... It truly didn't matter if my flesh and bone never returned; the treasures of life could still be salvaged if I was brave enough to look. —
Fred Venturini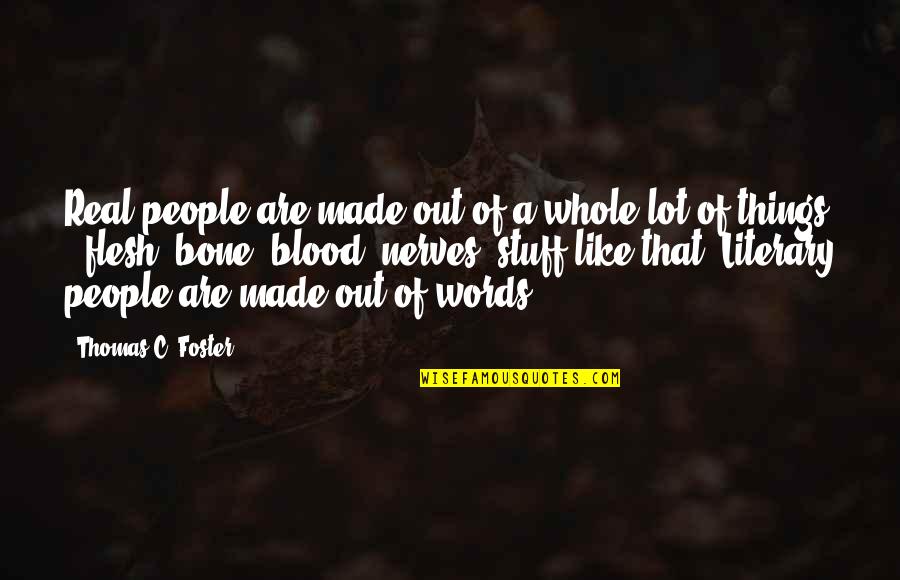 Real people are made out of a whole lot of things - flesh, bone, blood, nerves, stuff like that. Literary people are made out of words. —
Thomas C. Foster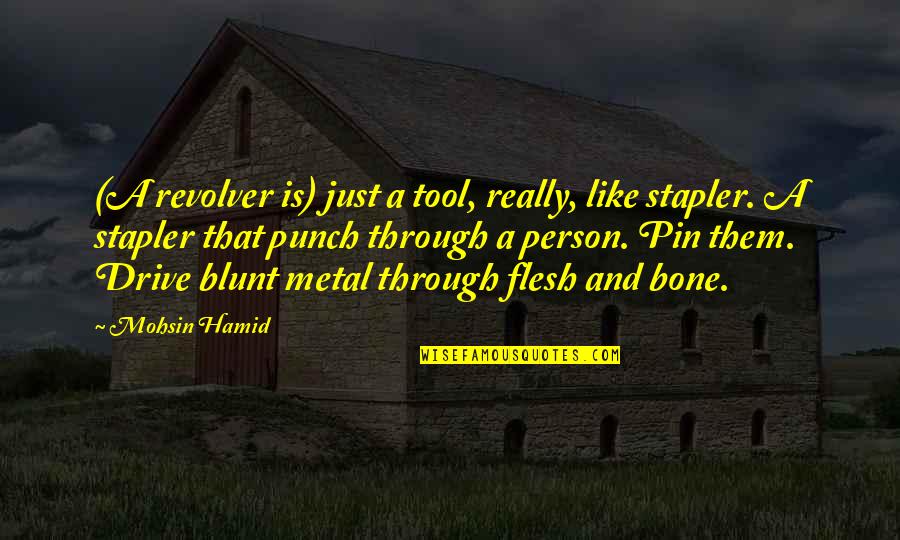 (A revolver is) just a tool, really, like stapler. A stapler that punch through a person. Pin them. Drive blunt metal through flesh and bone. —
Mohsin Hamid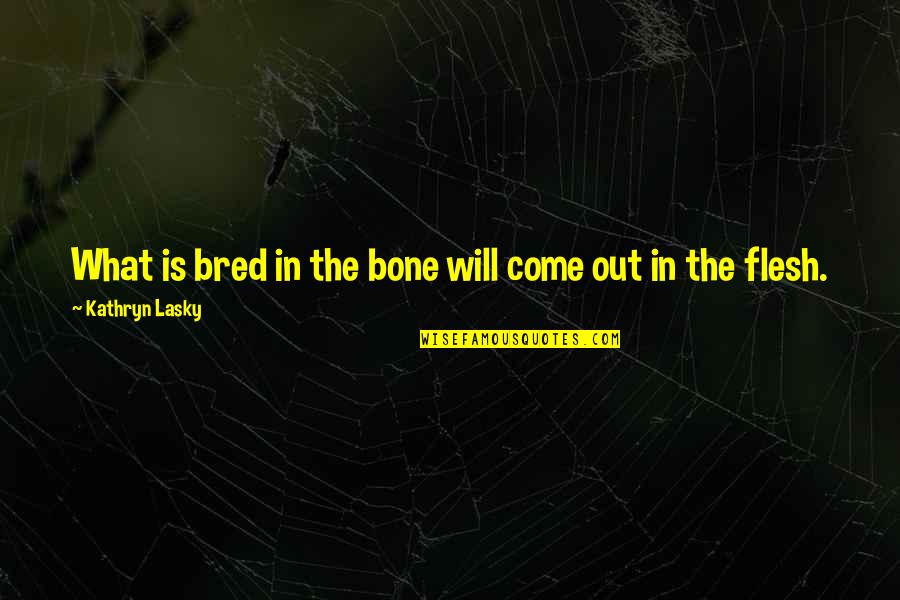 What is bred in the bone will come out in the flesh. —
Kathryn Lasky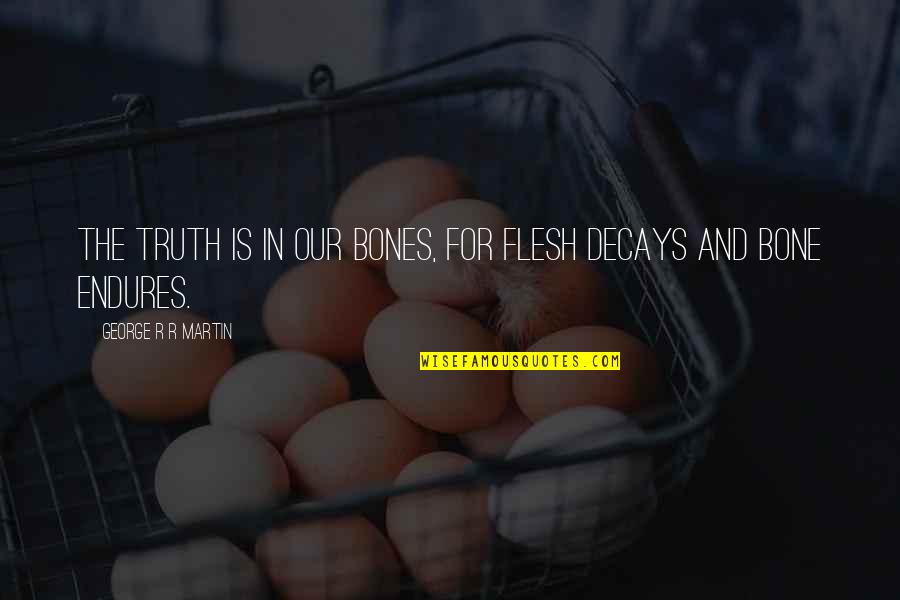 The truth is in our bones, for flesh decays and bone endures. —
George R R Martin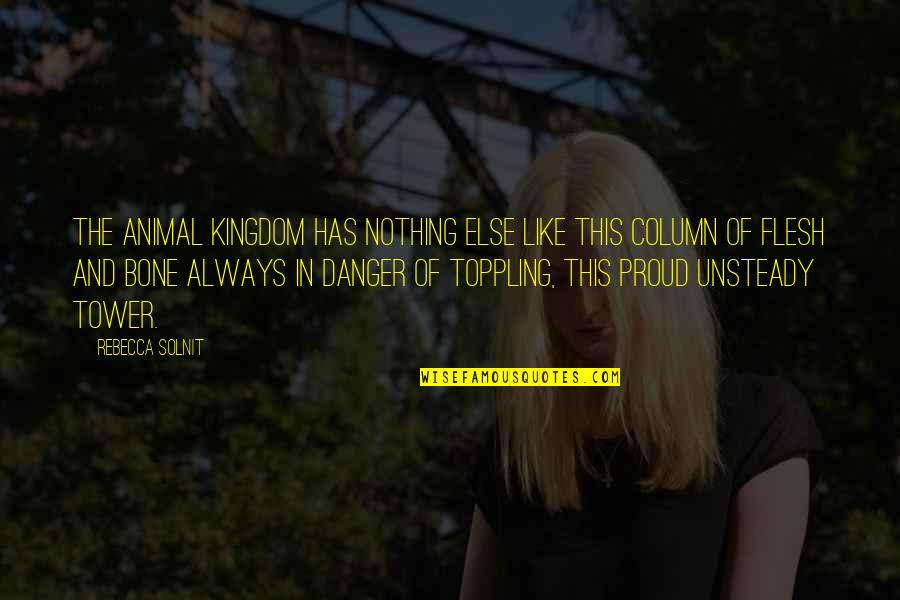 The animal kingdom has nothing else like this column of flesh and bone always in danger of toppling, this proud unsteady tower. —
Rebecca Solnit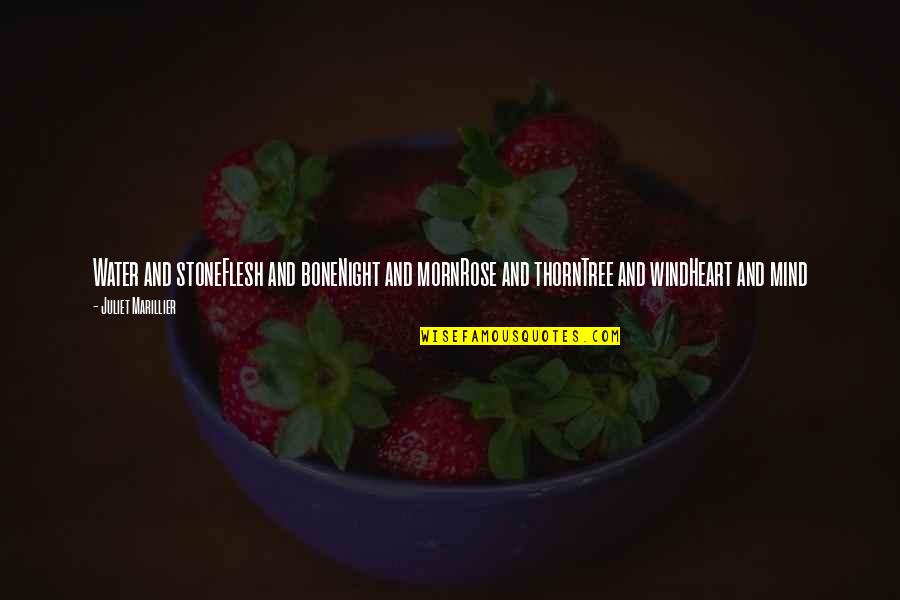 Water and stone
Flesh and bone
Night and morn
Rose and thorn
Tree and wind
Heart and mind —
Juliet Marillier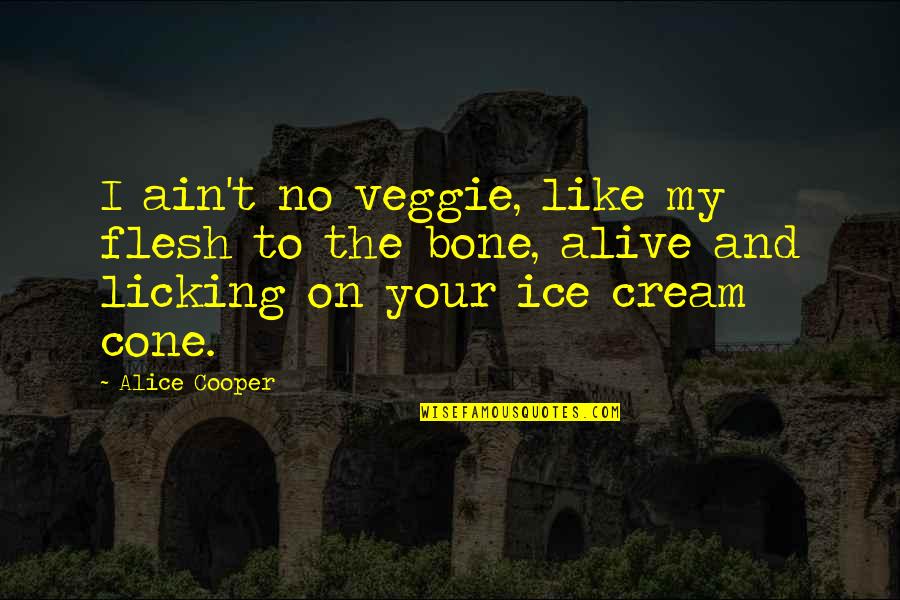 I ain't no veggie, like my flesh to the bone, alive and licking on your ice cream cone. —
Alice Cooper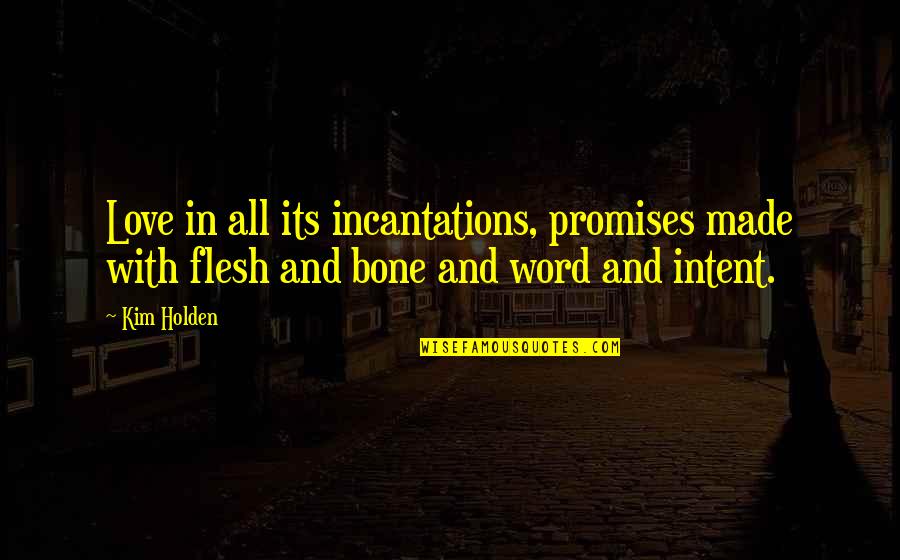 Love in all its incantations, promises made with flesh and bone and word and intent. —
Kim Holden