First Heartbreak Quotes
Collection of top 20 famous quotes about First Heartbreak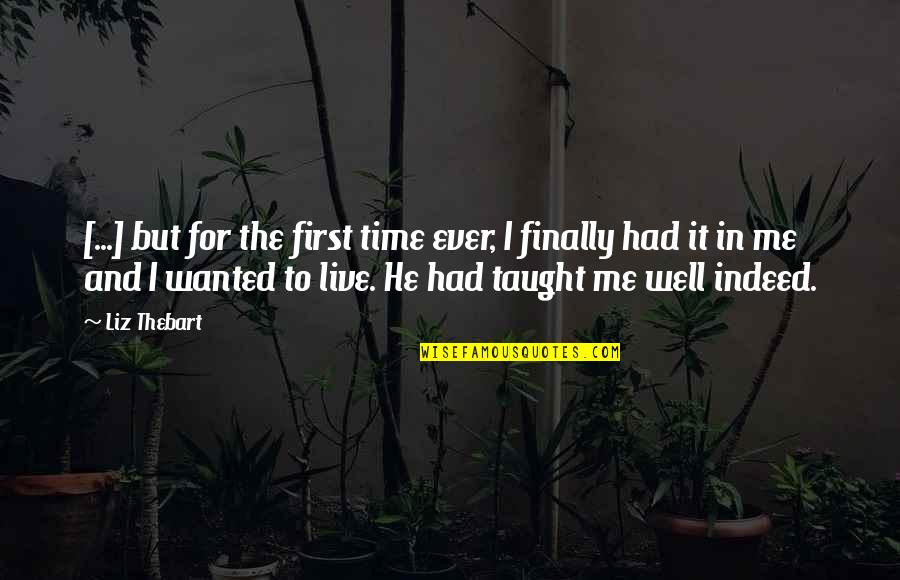 [...] but for the first time ever, I finally had it in me and I wanted to live. He had taught me well indeed.
—
Liz Thebart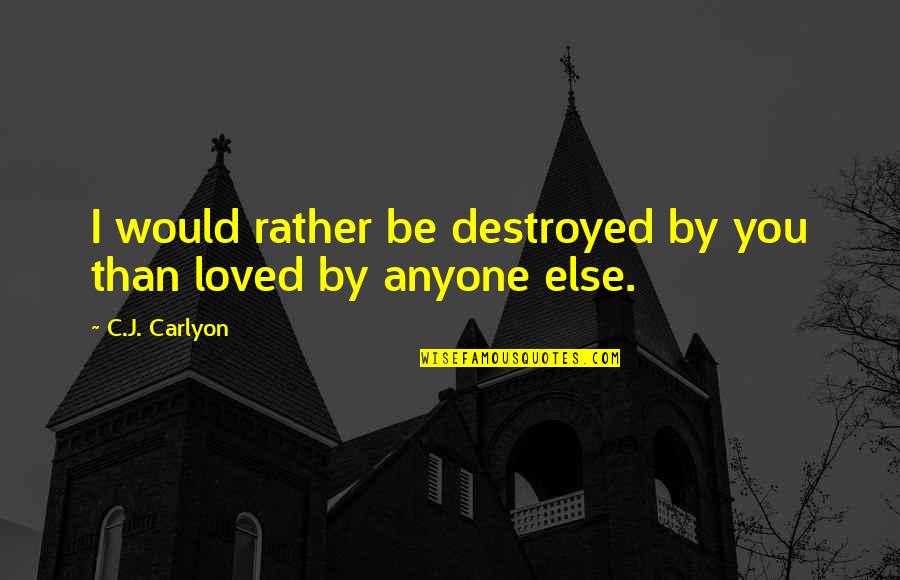 I would rather be destroyed by you than loved by anyone else.
—
C.J. Carlyon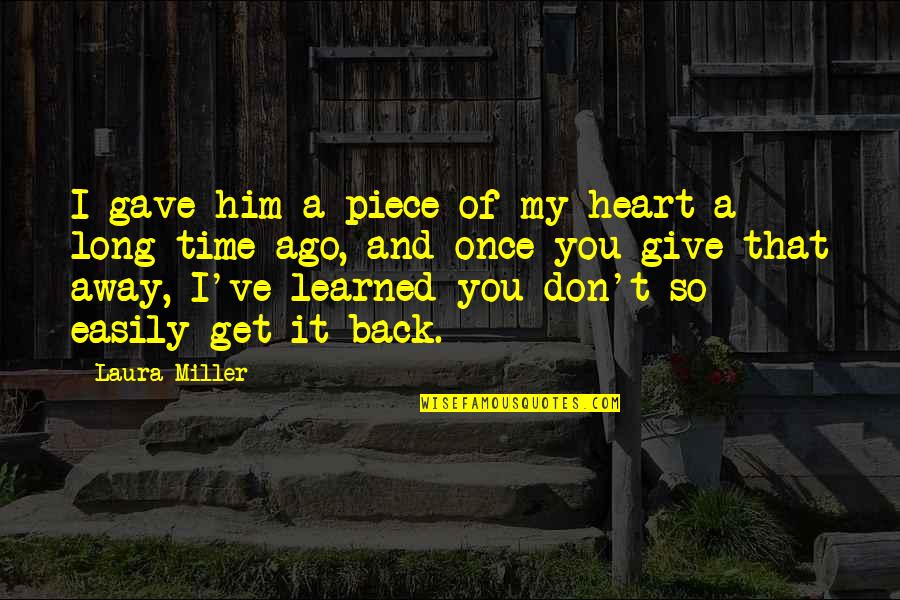 I gave him a piece of my heart a long time ago, and once you give that away, I've learned you don't so easily get it back. —
Laura Miller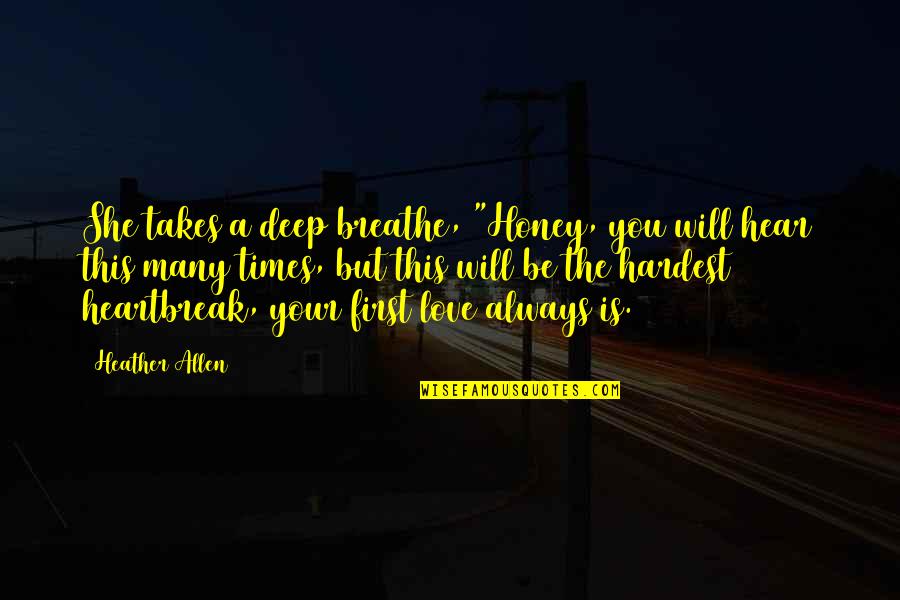 She takes a deep breathe, "Honey, you will hear this many times, but this will be the hardest heartbreak, your first love always is. —
Heather Allen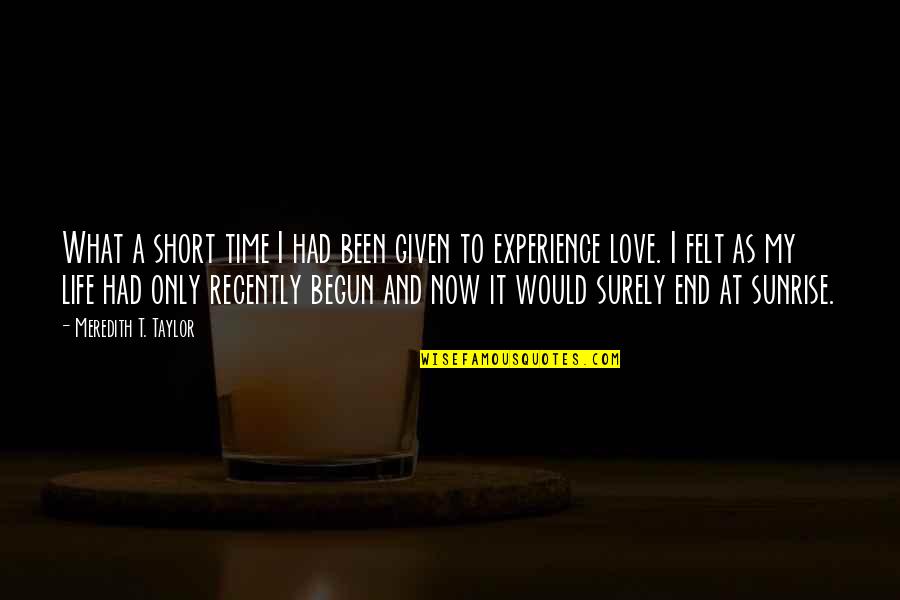 What a short time I had been given to experience love. I felt as my life had only recently begun and now it would surely end at sunrise. —
Meredith T. Taylor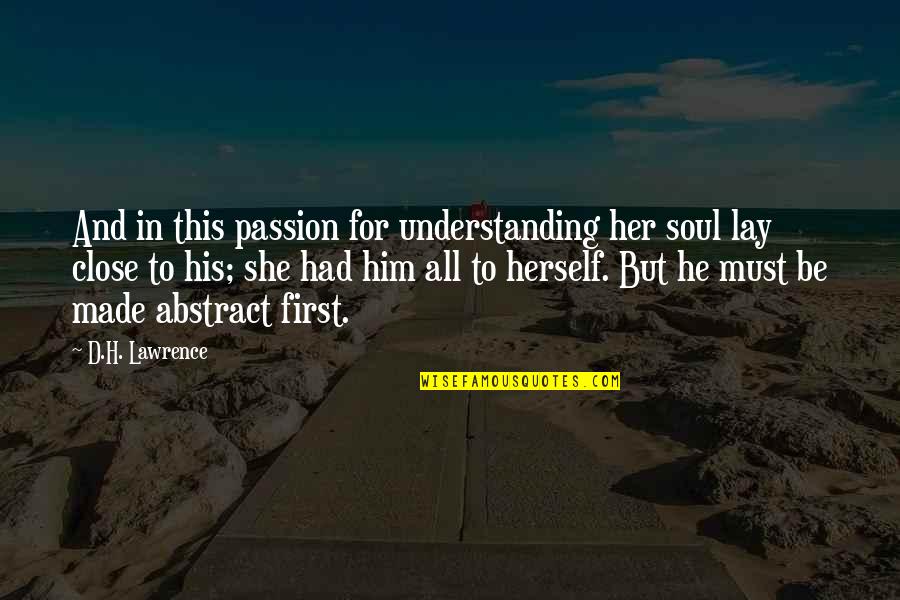 And in this passion for understanding her soul lay close to his; she had him all to herself. But he must be made abstract first. —
D.H. Lawrence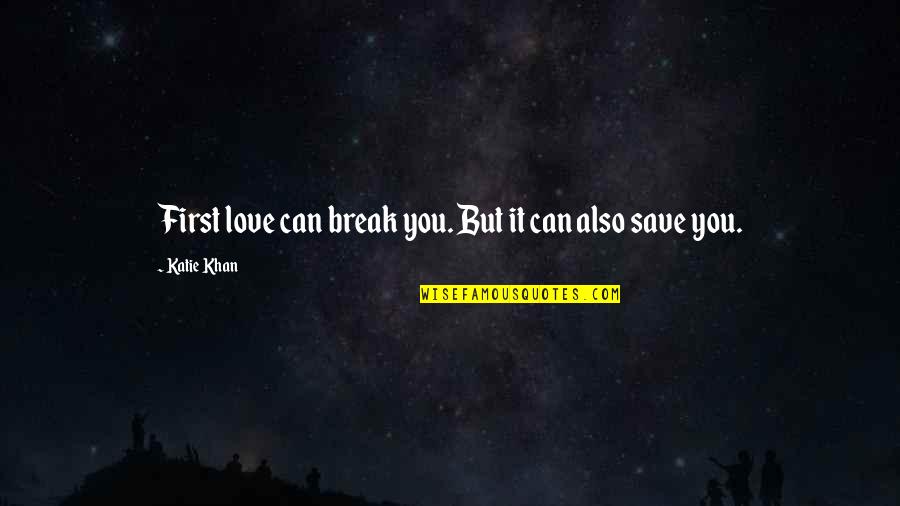 First love can break you. But it can also save you. —
Katie Khan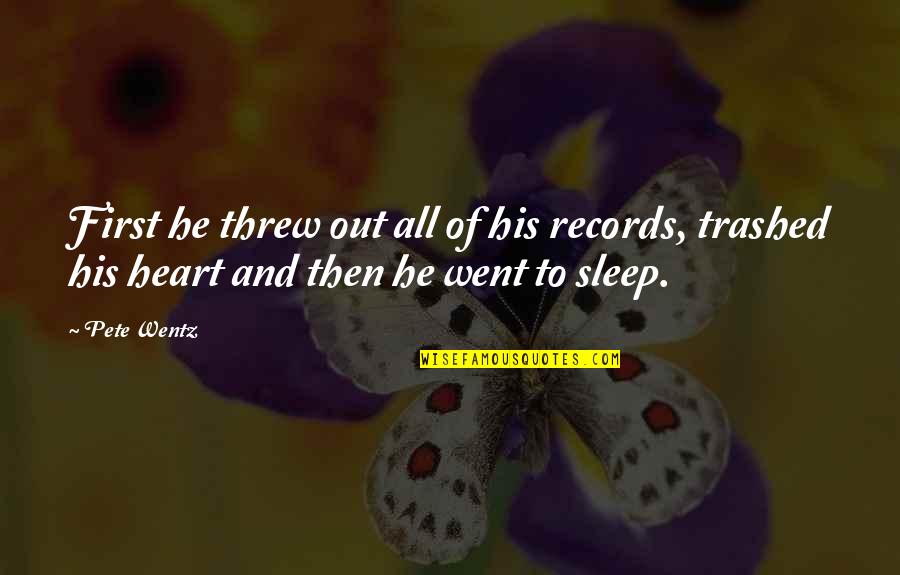 First he threw out all of his records, trashed his heart and then he went to sleep. —
Pete Wentz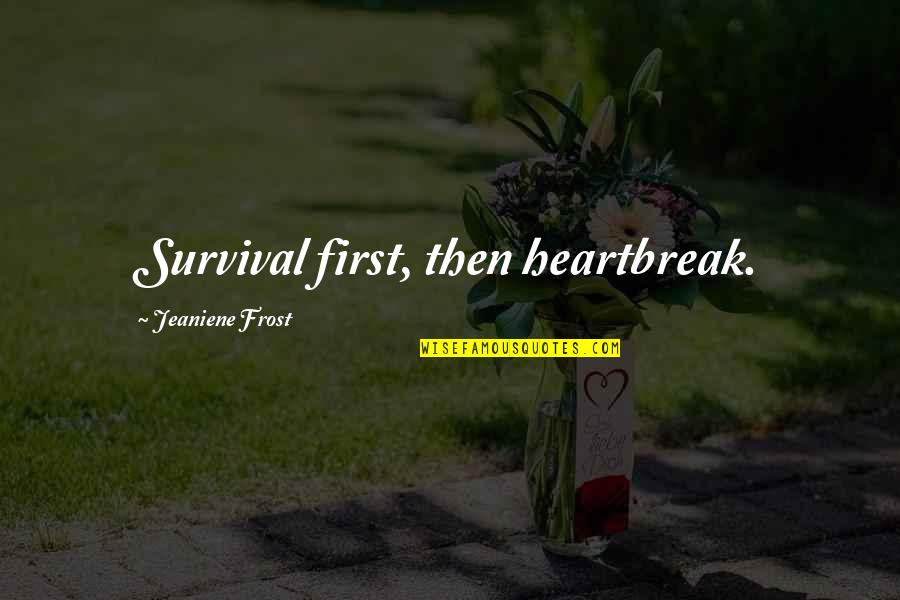 Survival first, then heartbreak. —
Jeaniene Frost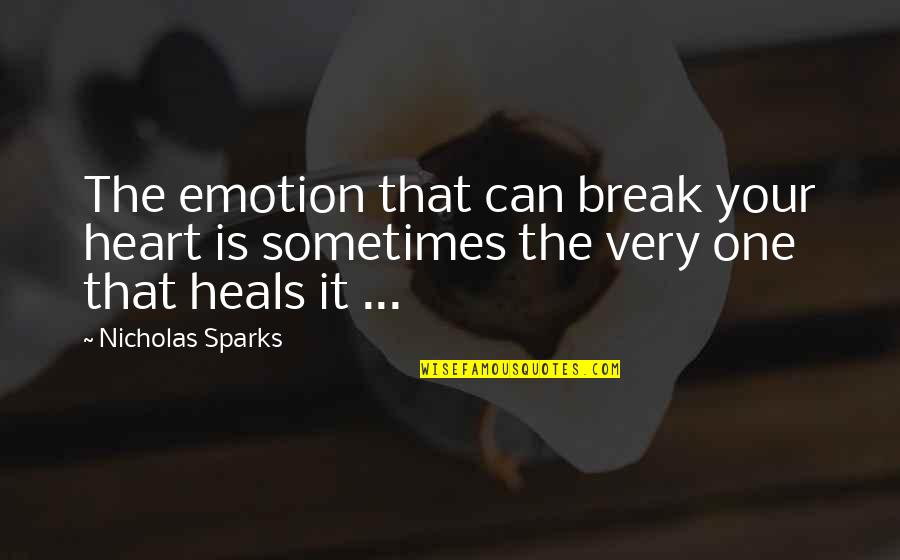 The emotion that can break your heart is sometimes the very one that heals it ... —
Nicholas Sparks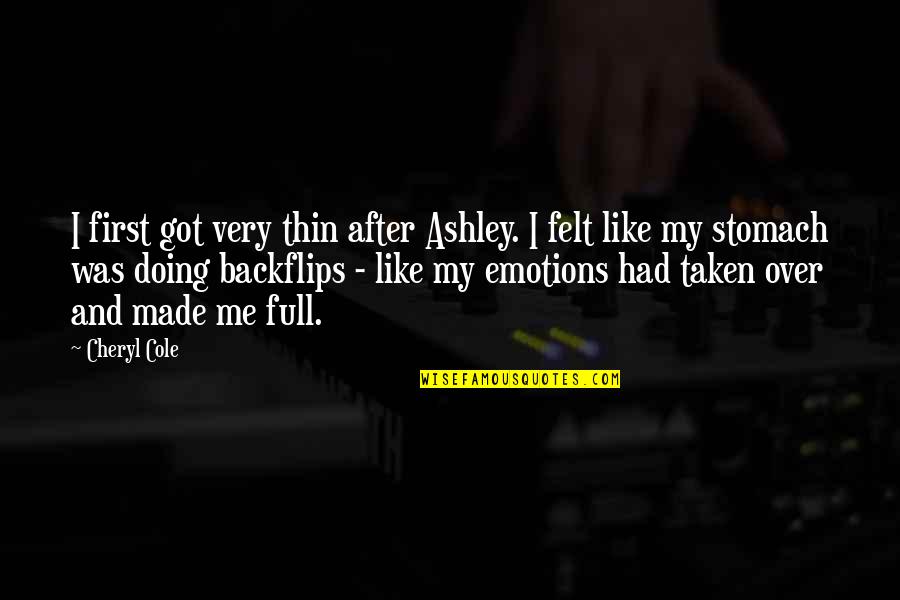 I first got very thin after Ashley. I felt like my stomach was doing backflips - like my emotions had taken over and made me full. —
Cheryl Cole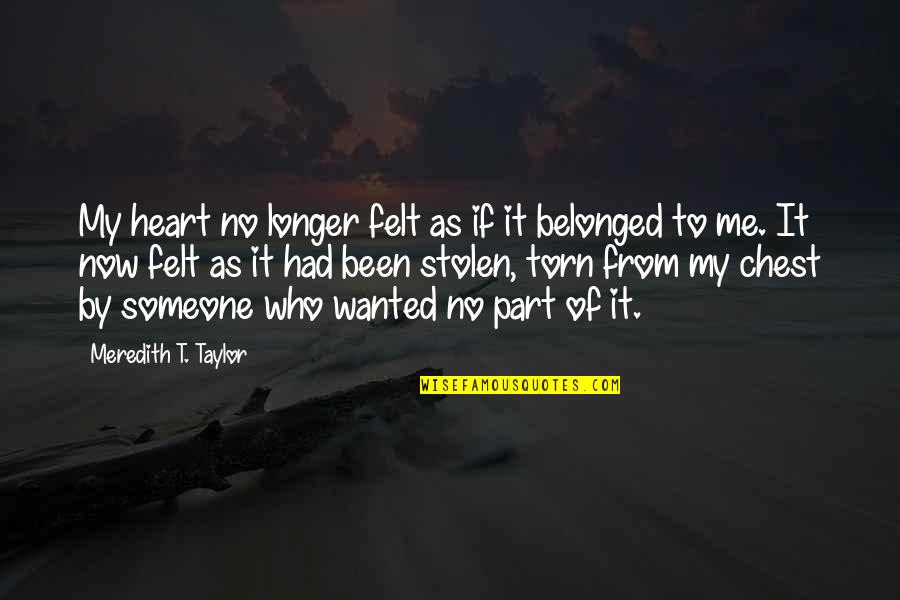 My heart no longer felt as if it belonged to me. It now felt as it had been stolen, torn from my chest by someone who wanted no part of it. —
Meredith T. Taylor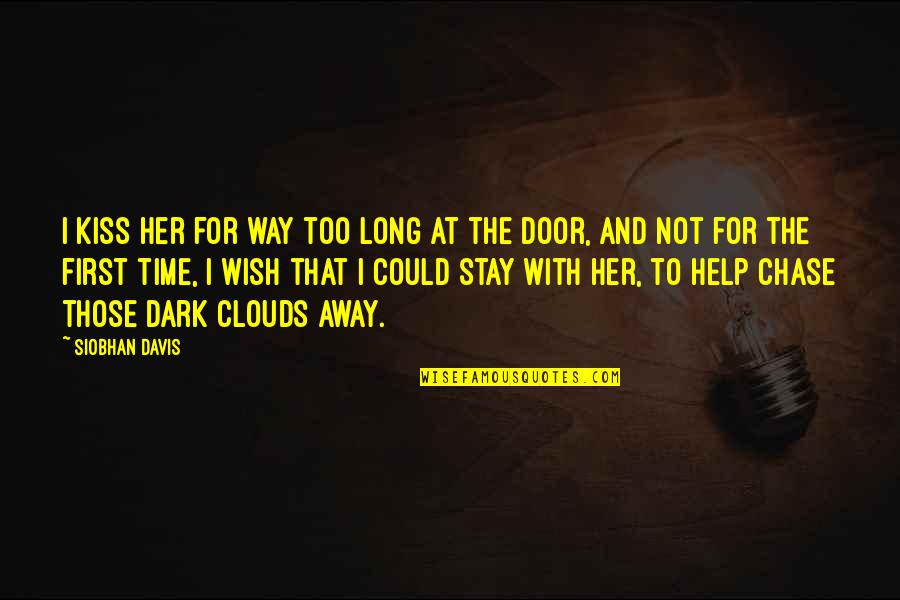 I kiss her for way too long at the door, and not for the first time, I wish that I could stay with her, to help chase those dark clouds away. —
Siobhan Davis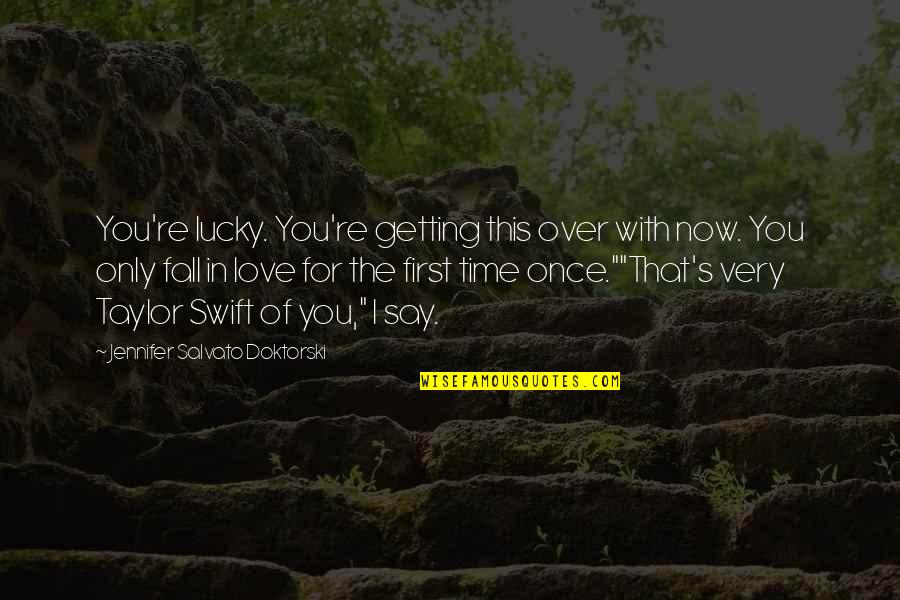 You're lucky. You're getting this over with now. You only fall in love for the first time once."
"That's very Taylor Swift of you," I say. —
Jennifer Salvato Doktorski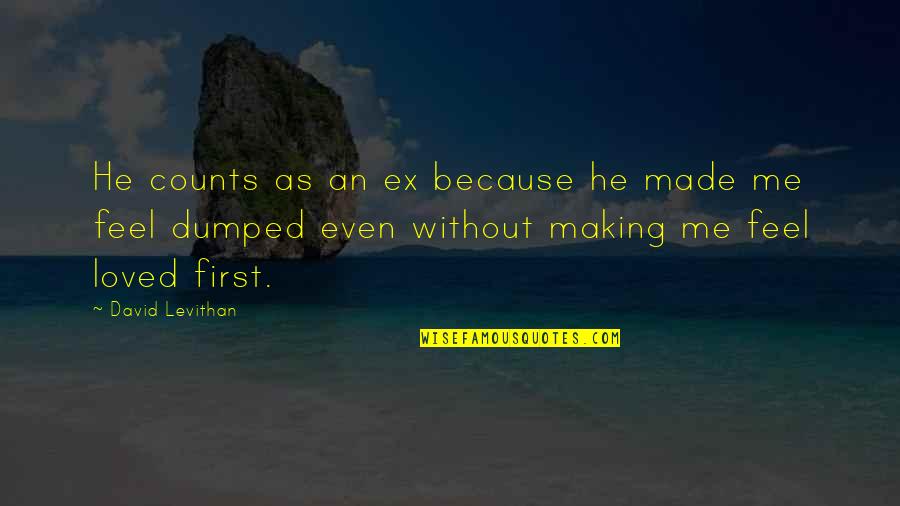 He counts as an ex because he made me feel dumped even without making me feel loved first. —
David Levithan