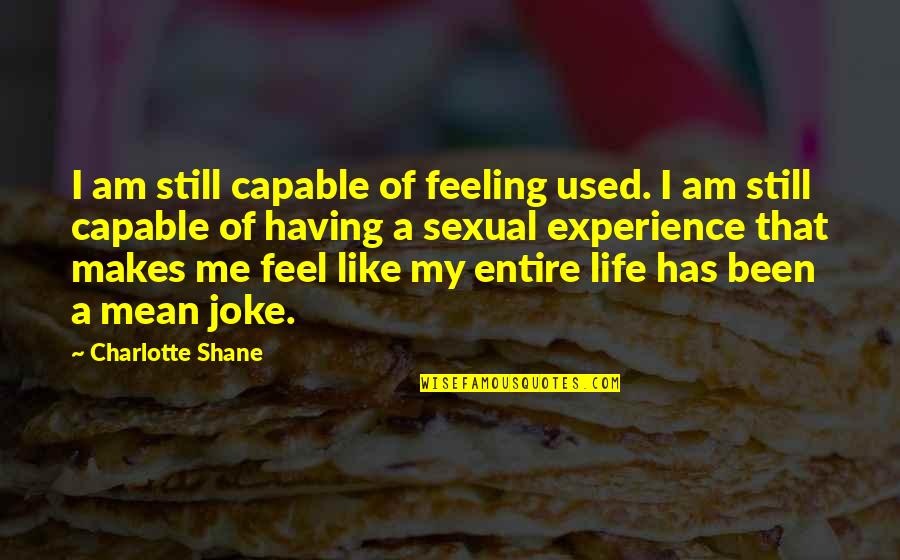 I am still capable of feeling used. I am still capable of having a sexual experience that makes me feel like my entire life has been a mean joke.
—
Charlotte Shane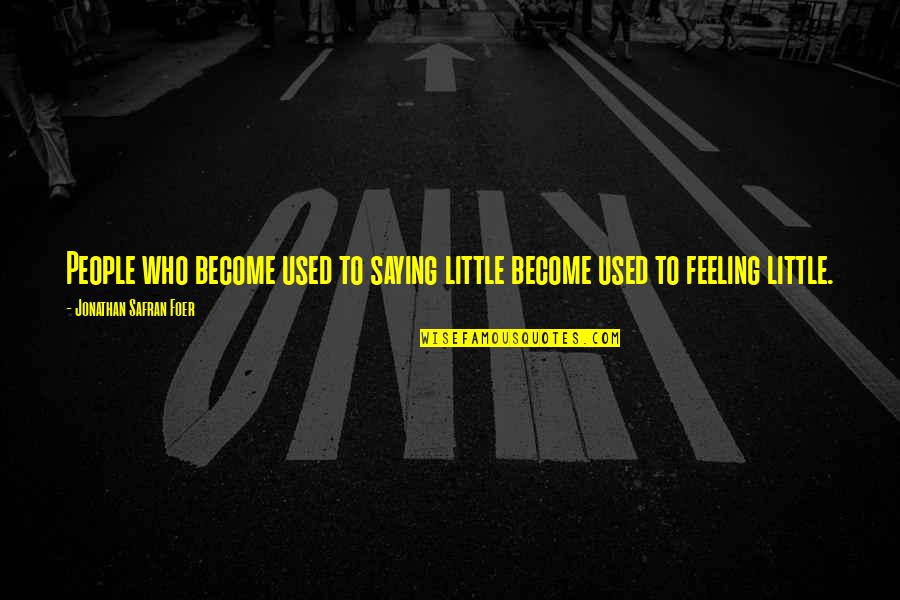 People who become used to saying little become used to feeling little.
—
Jonathan Safran Foer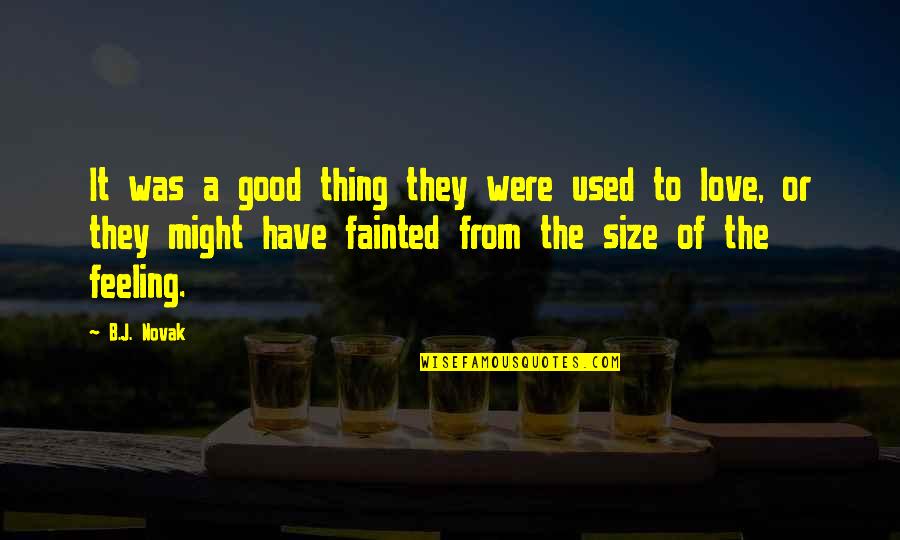 It was a good thing they were used to love, or they might have fainted from the size of the feeling.
—
B.J. Novak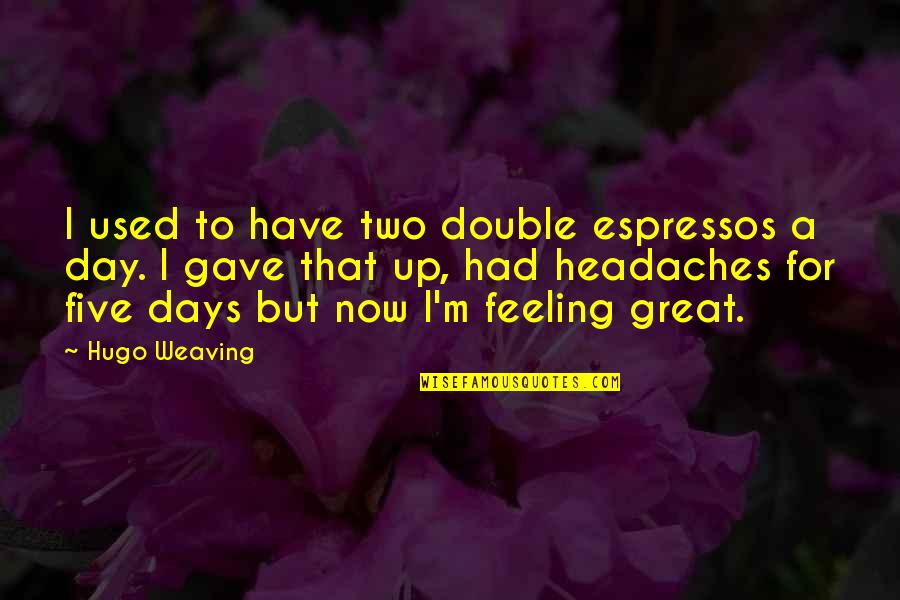 I used to have two double espressos a day. I gave that up, had headaches for five days but now I'm feeling great.
—
Hugo Weaving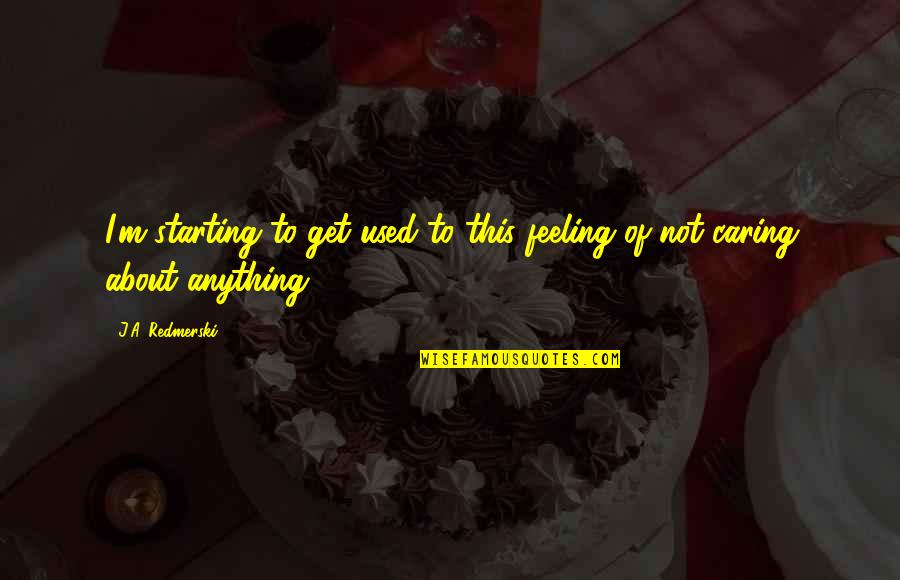 I'm starting to get used to this feeling of not caring about anything.
—
J.A. Redmerski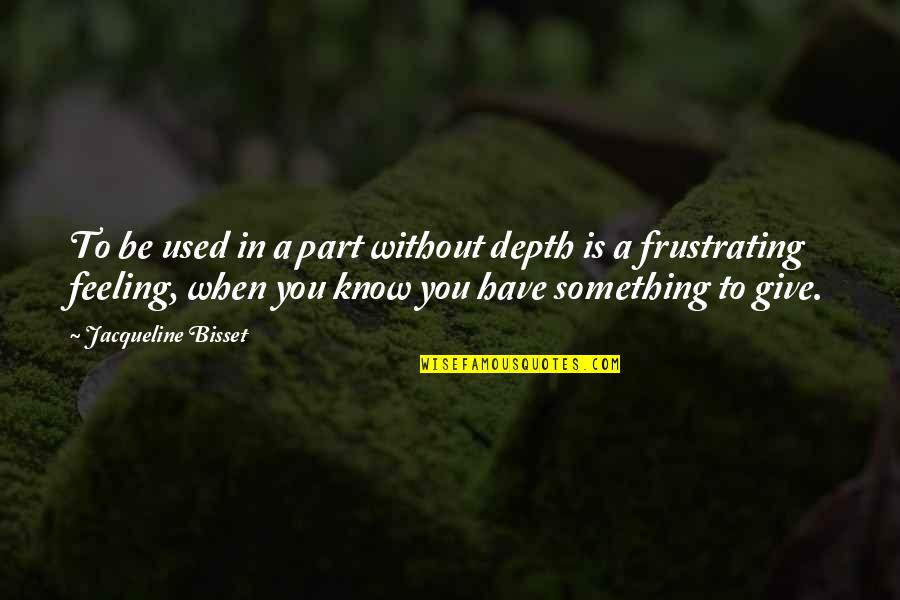 To be used in a part without depth is a frustrating feeling, when you know you have something to give.
—
Jacqueline Bisset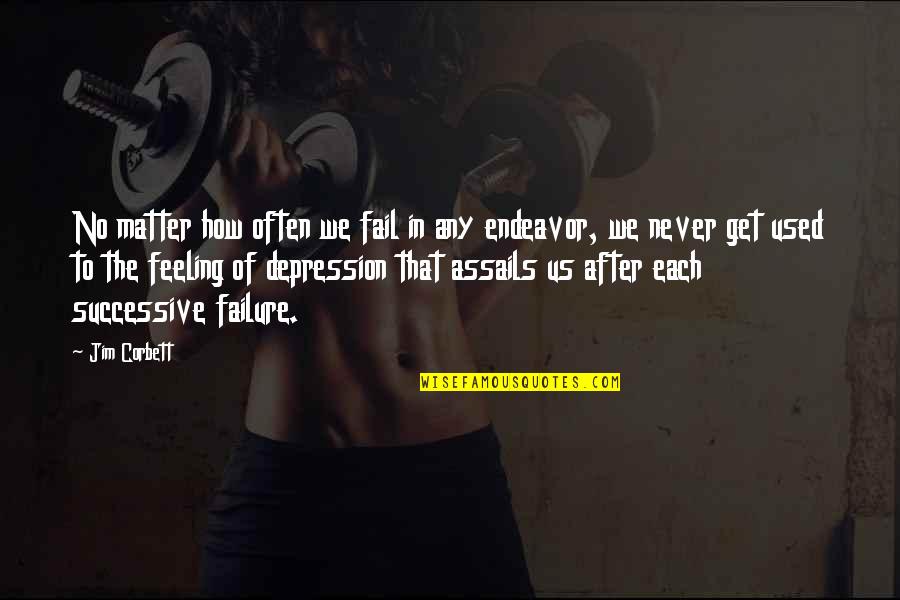 No matter how often we fail in any endeavor, we never get used to the feeling of depression that assails us after each successive failure.
—
Jim Corbett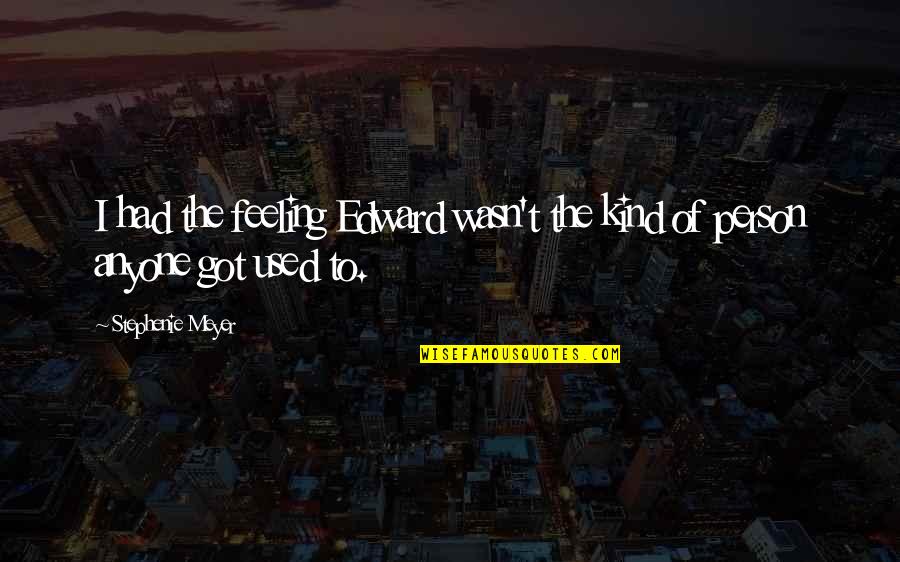 I had the feeling Edward wasn't the kind of person anyone got used to.
—
Stephenie Meyer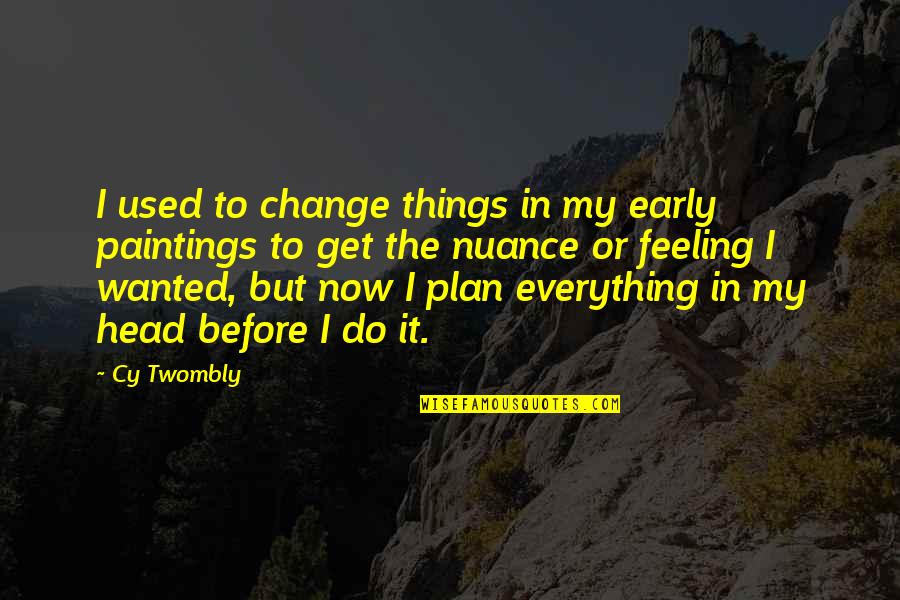 I used to change things in my early paintings to get the nuance or feeling I wanted, but now I plan everything in my head before I do it.
—
Cy Twombly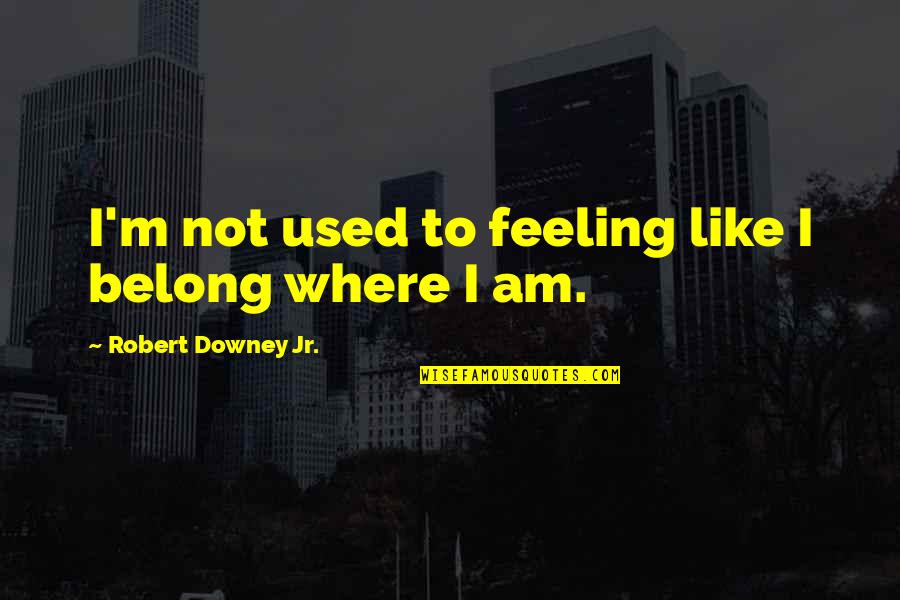 I'm not used to feeling like I belong where I am.
—
Robert Downey Jr.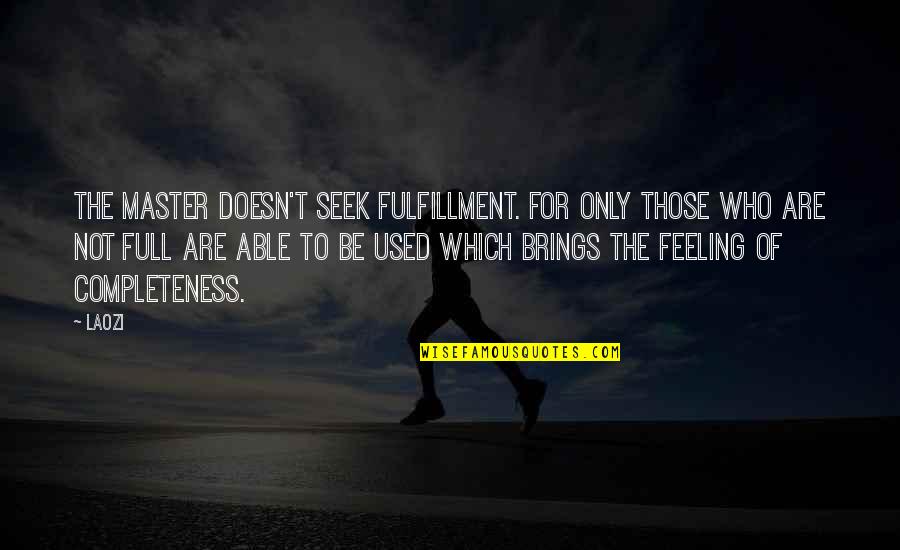 The Master doesn't seek fulfillment. For only those who are not full are able to be used which brings the feeling of completeness.
—
Laozi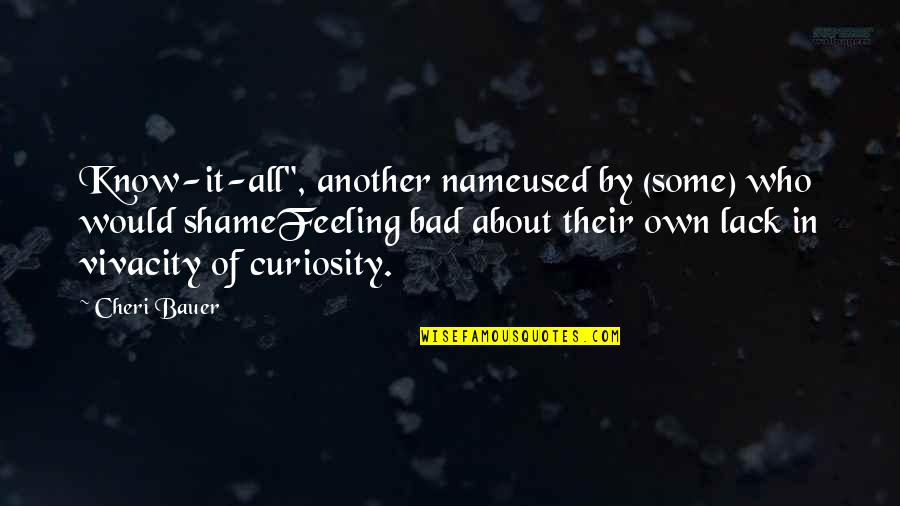 Know-it-all", another name
used by (some) who would shame
Feeling bad about their
own lack in vivacity
of curiosity. —
Cheri Bauer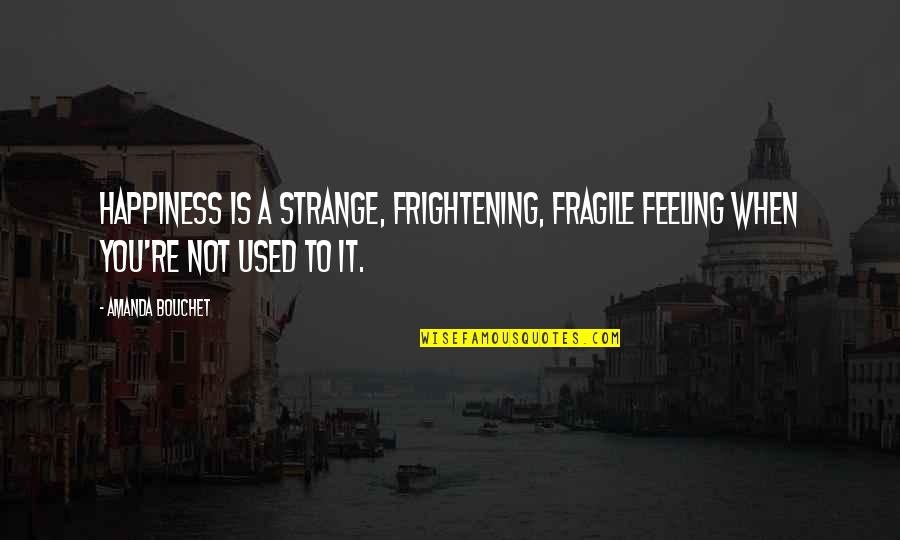 Happiness is a strange, frightening, fragile feeling when you're not used to it. —
Amanda Bouchet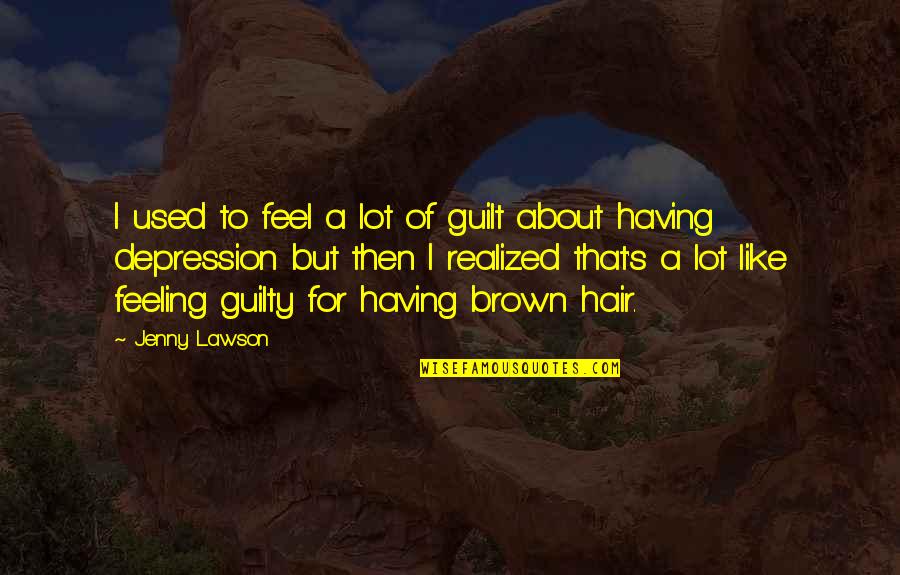 I used to feel a lot of guilt about having depression but then I realized that's a lot like feeling guilty for having brown hair. —
Jenny Lawson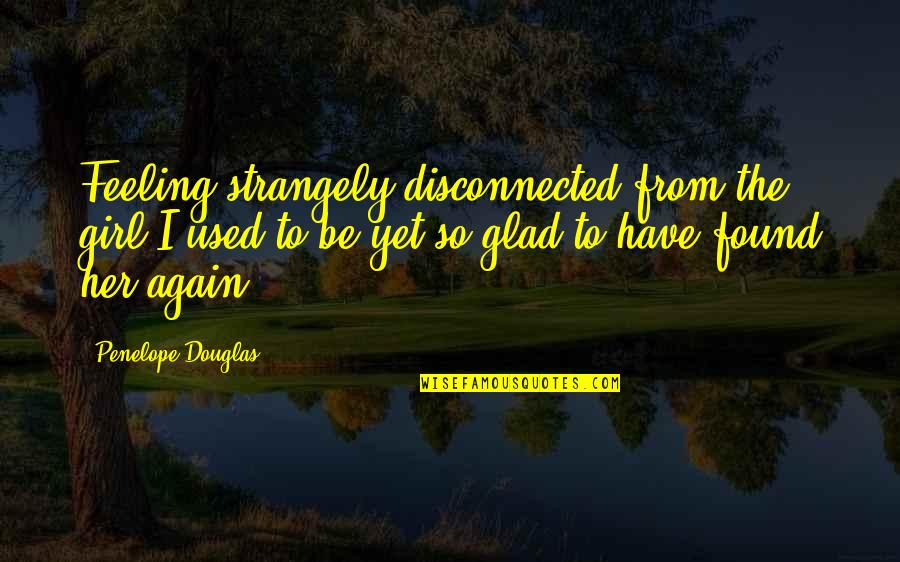 Feeling strangely disconnected from the girl I used to be yet so glad to have found her again. —
Penelope Douglas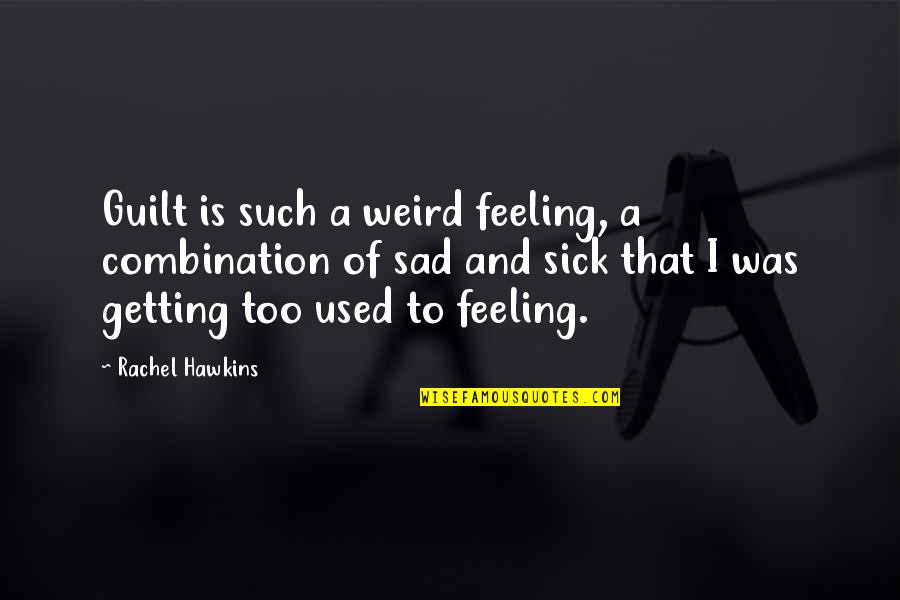 Guilt is such a weird feeling, a combination of sad and sick that I was getting too used to feeling. —
Rachel Hawkins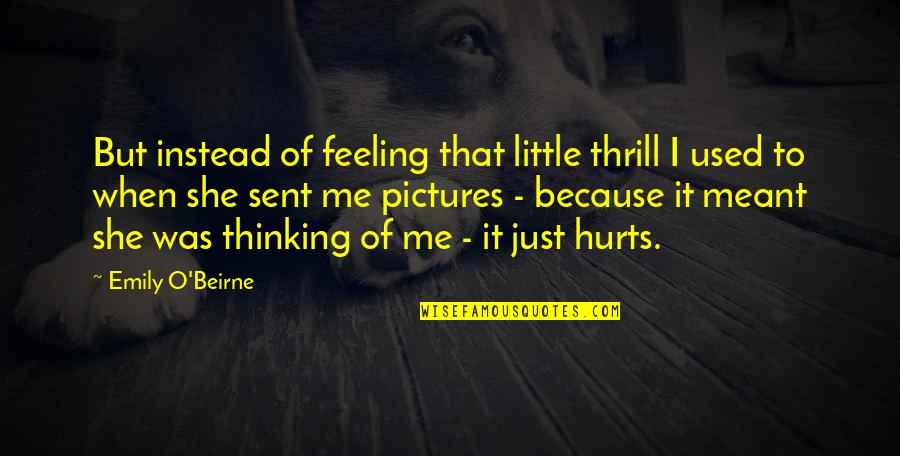 But instead of feeling that little thrill I used to when she sent me pictures - because it meant she was thinking of me - it just hurts. —
Emily O'Beirne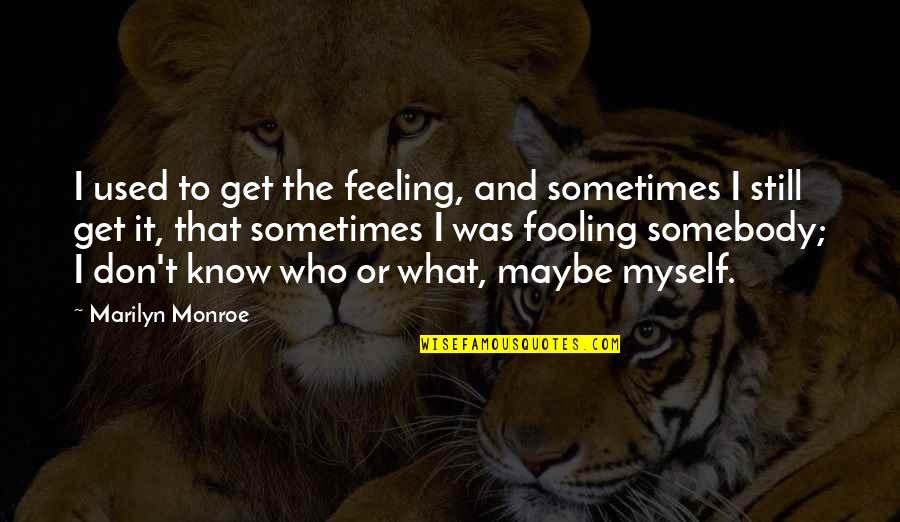 I used to get the feeling, and sometimes I still get it, that sometimes I was fooling somebody; I don't know who or what, maybe myself. —
Marilyn Monroe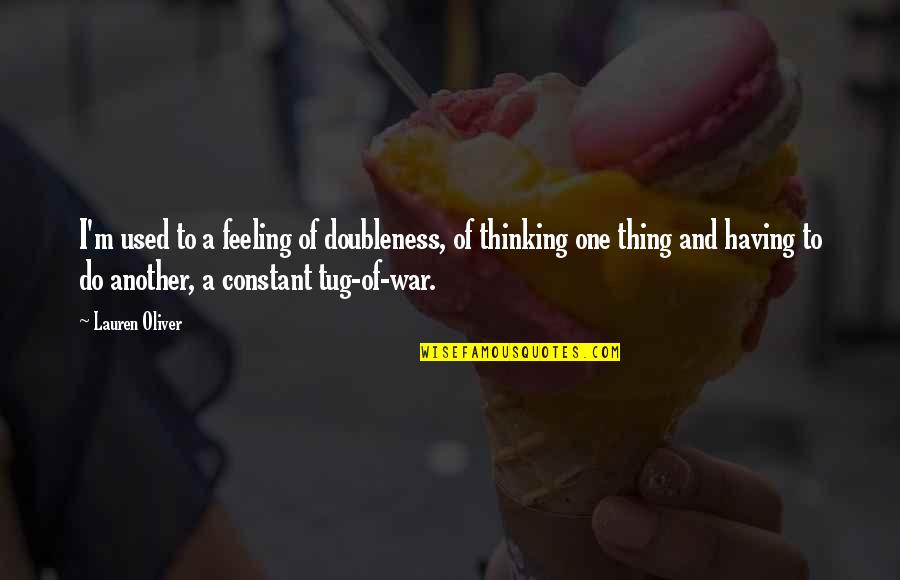 I'm used to a feeling of doubleness, of thinking one thing and having to do another, a constant tug-of-war. —
Lauren Oliver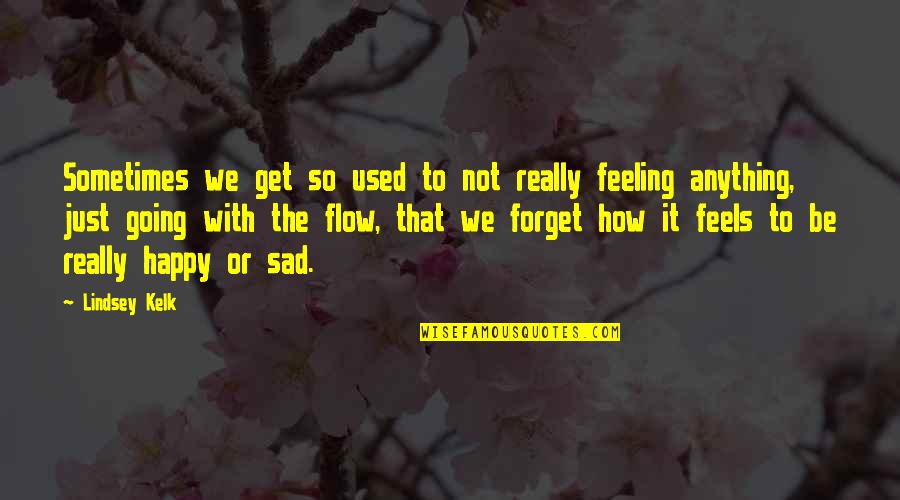 Sometimes we get so used to not really feeling anything, just going with the flow, that we forget how it feels to be really happy or sad. —
Lindsey Kelk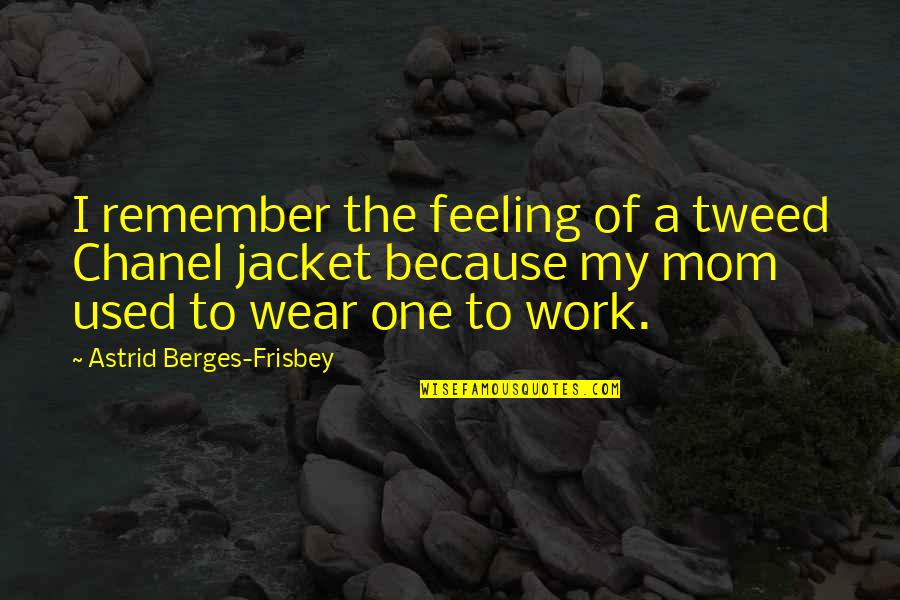 I remember the feeling of a tweed Chanel jacket because my mom used to wear one to work. —
Astrid Berges-Frisbey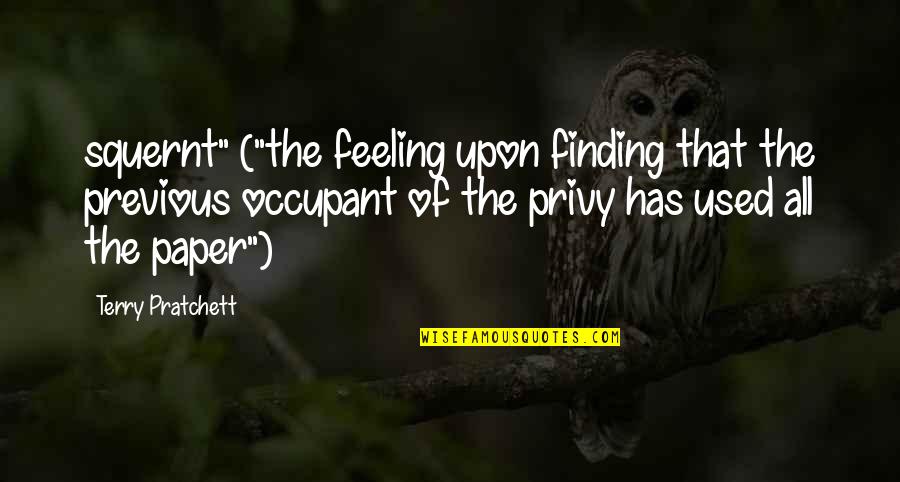 squernt" ("the feeling upon finding that the previous occupant of the privy has used all the paper") —
Terry Pratchett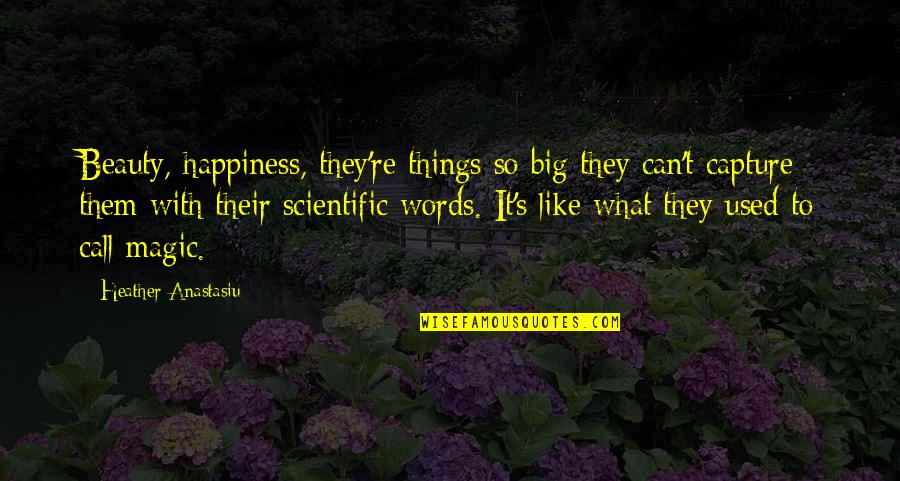 Beauty, happiness, they're things so big they can't capture them with their scientific words. It's like what they used to call magic. —
Heather Anastasiu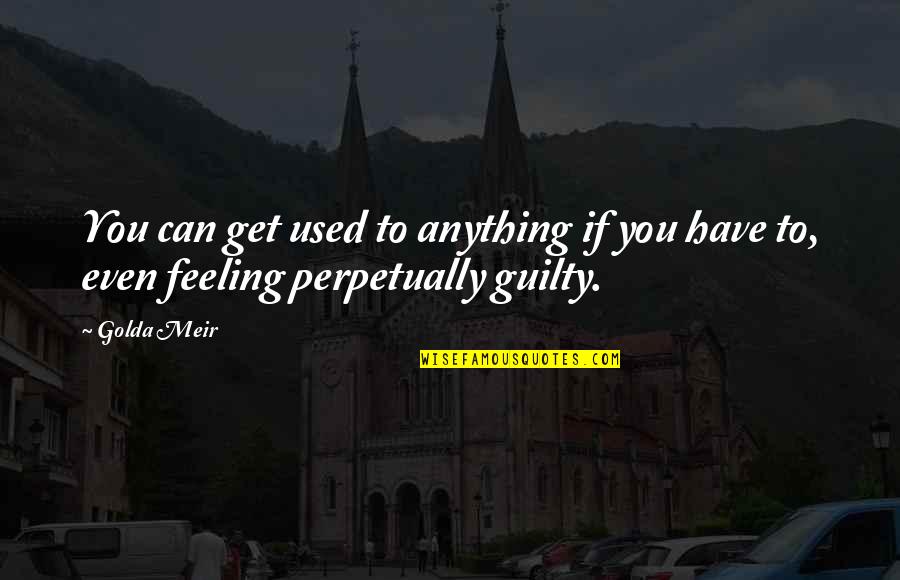 You can get used to anything if you have to, even feeling perpetually guilty. —
Golda Meir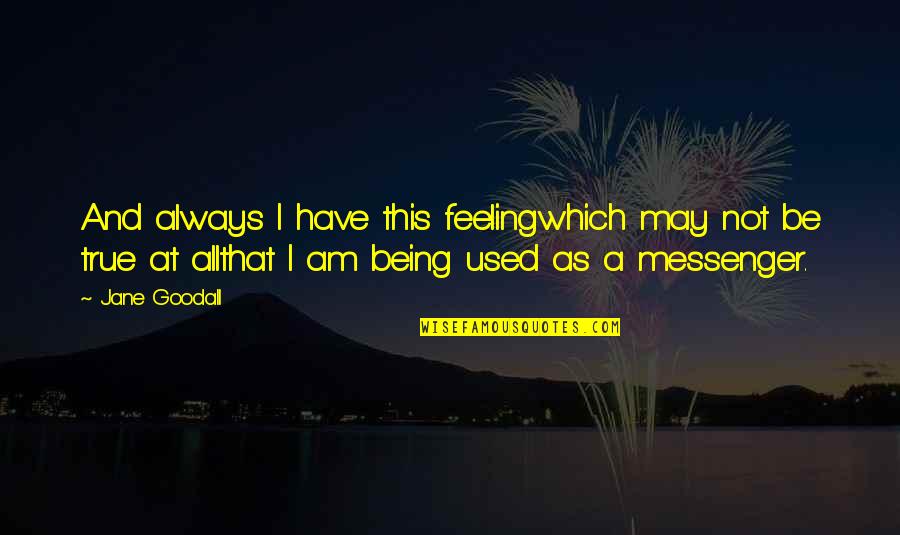 And always I have this feeling
which may not be true at all
that I am being used as a messenger. —
Jane Goodall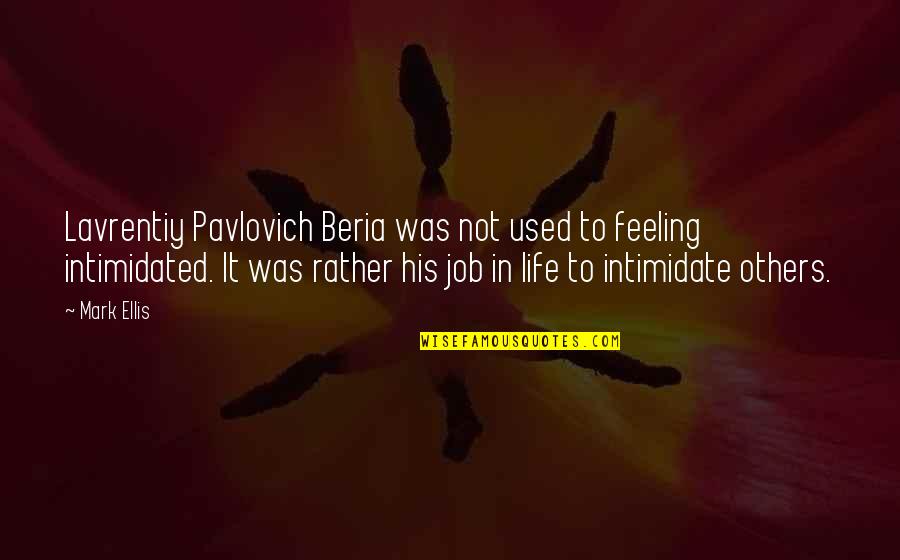 Lavrentiy Pavlovich Beria was not used to feeling intimidated. It was rather his job in life to intimidate others. —
Mark Ellis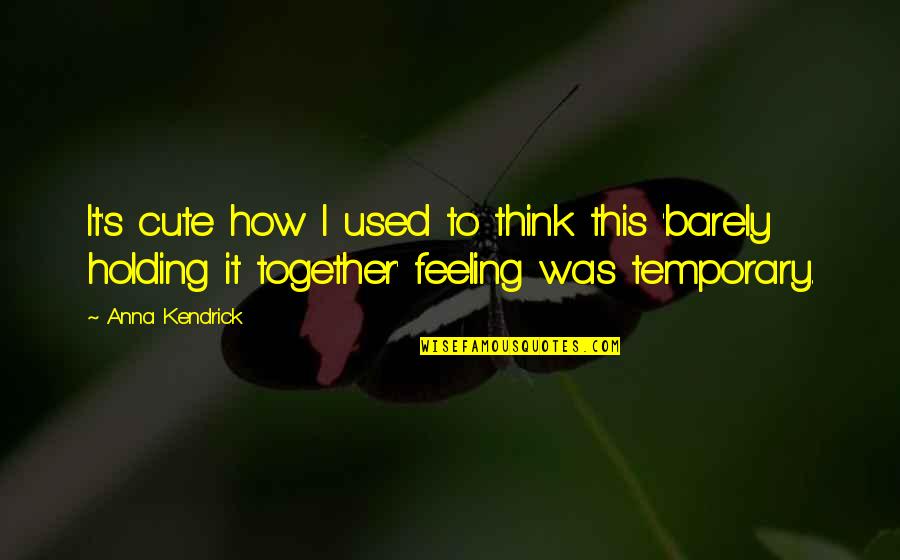 It's cute how I used to think this 'barely holding it together' feeling was temporary. —
Anna Kendrick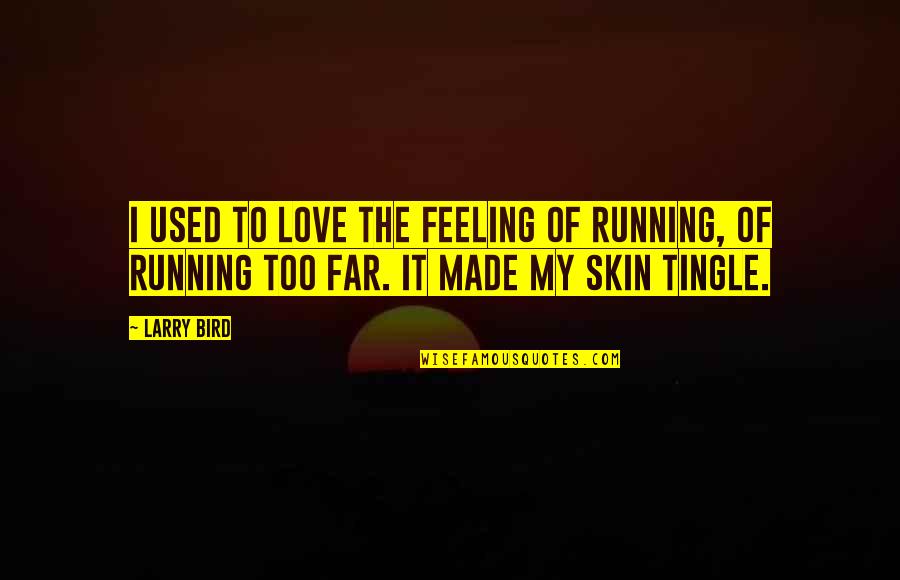 I used to love the feeling of running, of running too far. It made my skin tingle. —
Larry Bird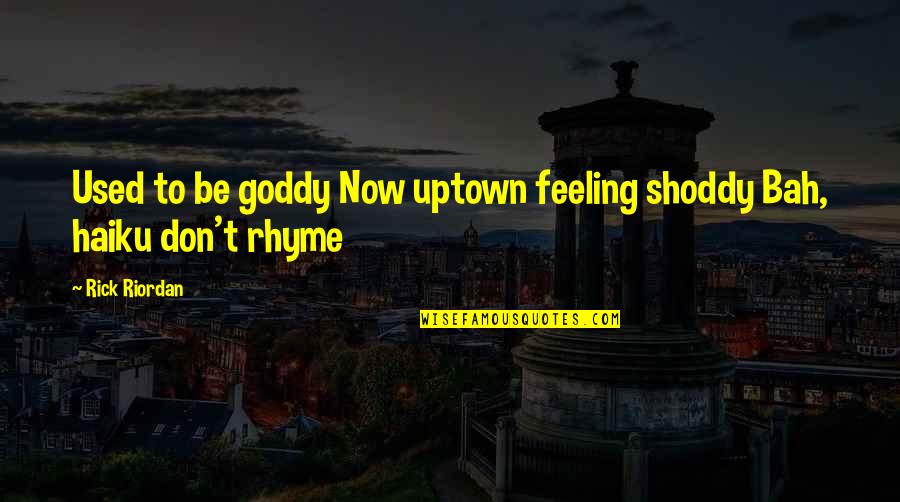 Used to be goddy Now uptown feeling shoddy Bah, haiku don't rhyme —
Rick Riordan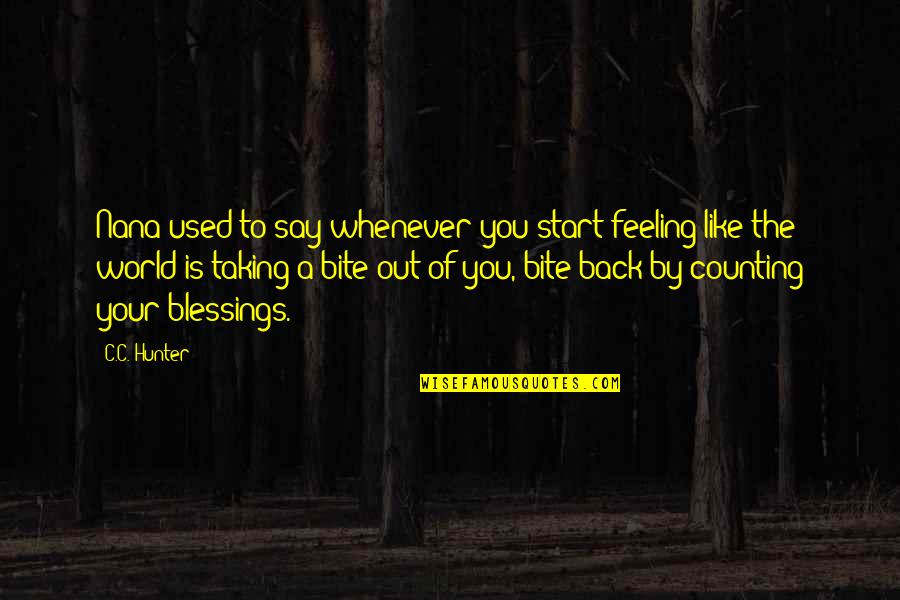 Nana used to say whenever you start feeling like the world is taking a bite out of you, bite back by counting your blessings. —
C.C. Hunter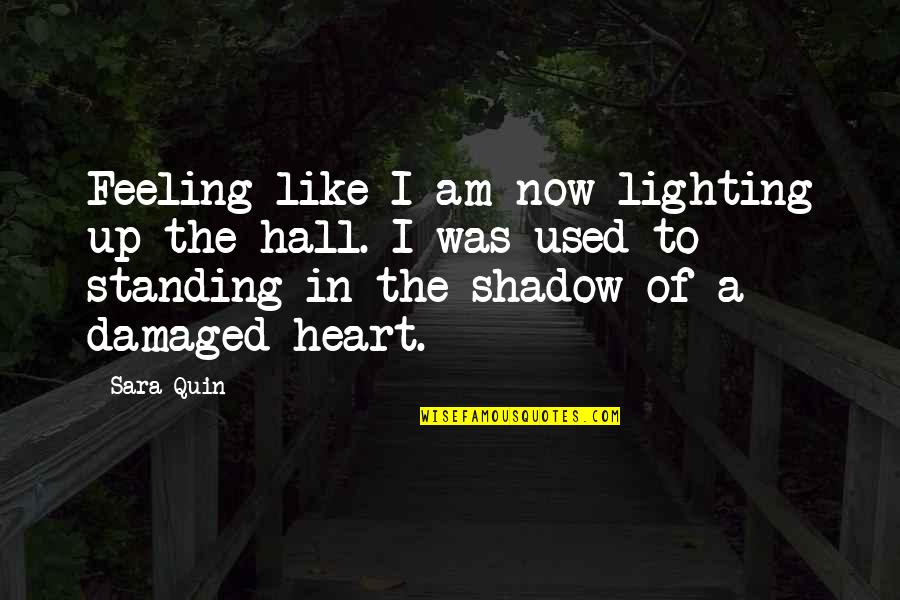 Feeling like I am now lighting up the hall. I was used to standing in the shadow of a damaged heart. —
Sara Quin