Feeling Maybe Quotes
Collection of top 42 famous quotes about Feeling Maybe
Feeling Maybe Quotes & Sayings
Happy to read and share the best inspirational Feeling Maybe quotes, sayings and quotations on Wise Famous Quotes.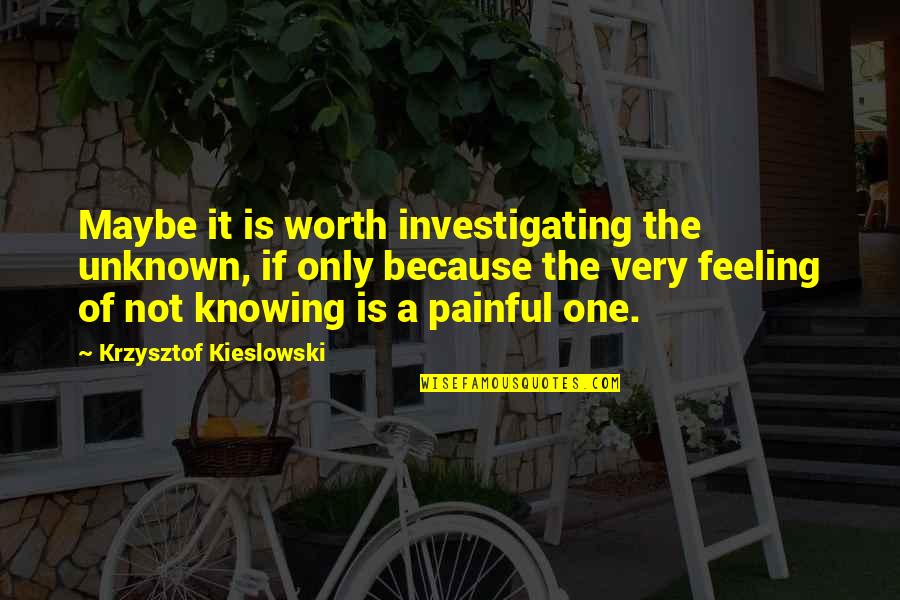 Maybe it is worth investigating the unknown, if only because the very feeling of not knowing is a painful one.
—
Krzysztof Kieslowski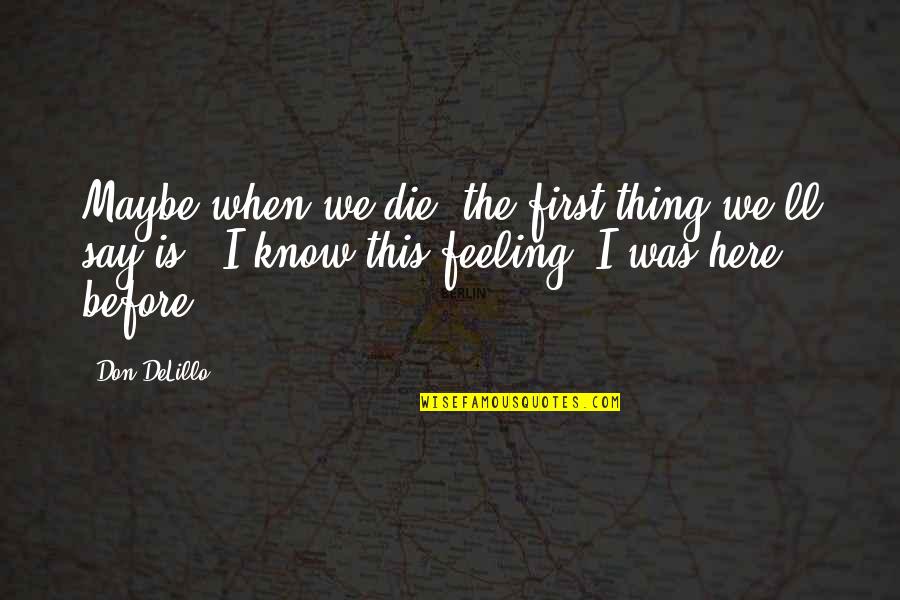 Maybe when we die, the first thing we'll say is, 'I know this feeling. I was here before.
—
Don DeLillo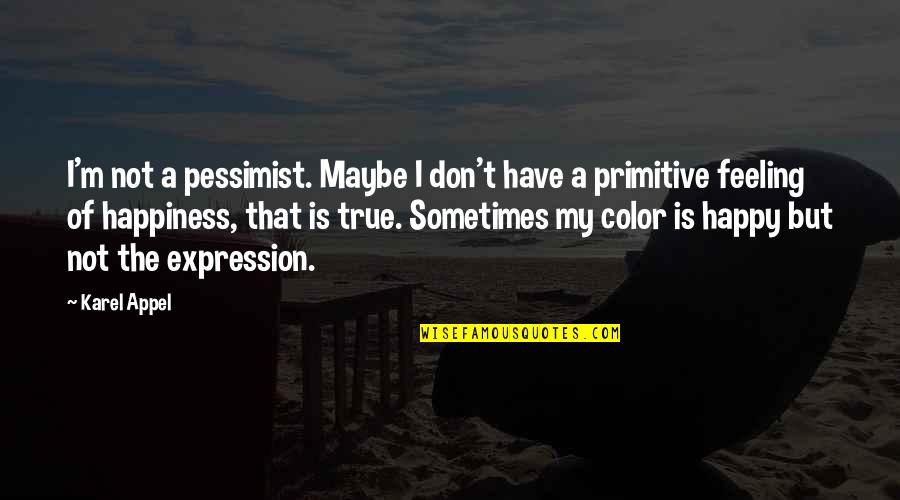 I'm not a pessimist. Maybe I don't have a primitive feeling of happiness, that is true. Sometimes my color is happy but not the expression.
—
Karel Appel
Maybe that was the problem," Jacob said softly. "Don't we all need to feel needed? That we'd be missed if we were gone?
—
Justina Chen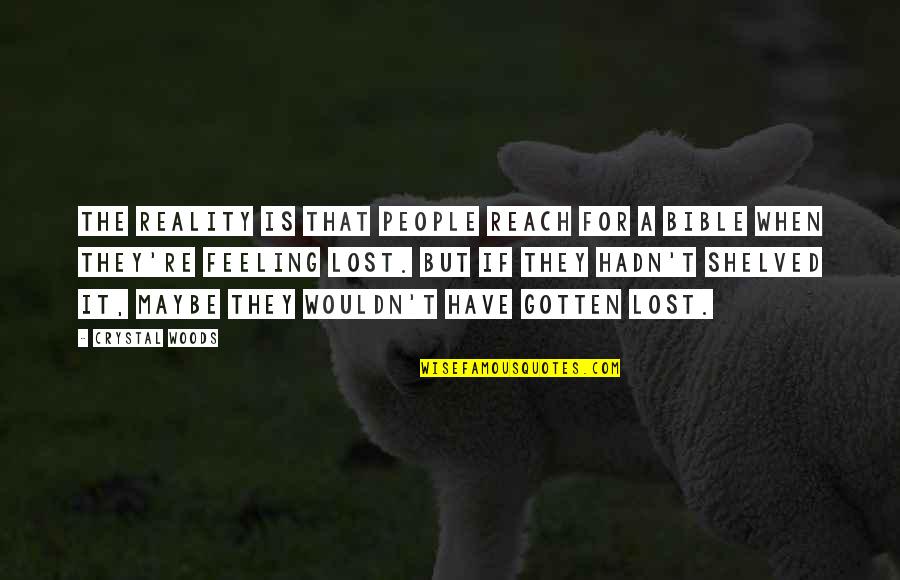 The reality is that people reach for a Bible when they're feeling lost. But if they hadn't shelved it, maybe they wouldn't have gotten lost.
—
Crystal Woods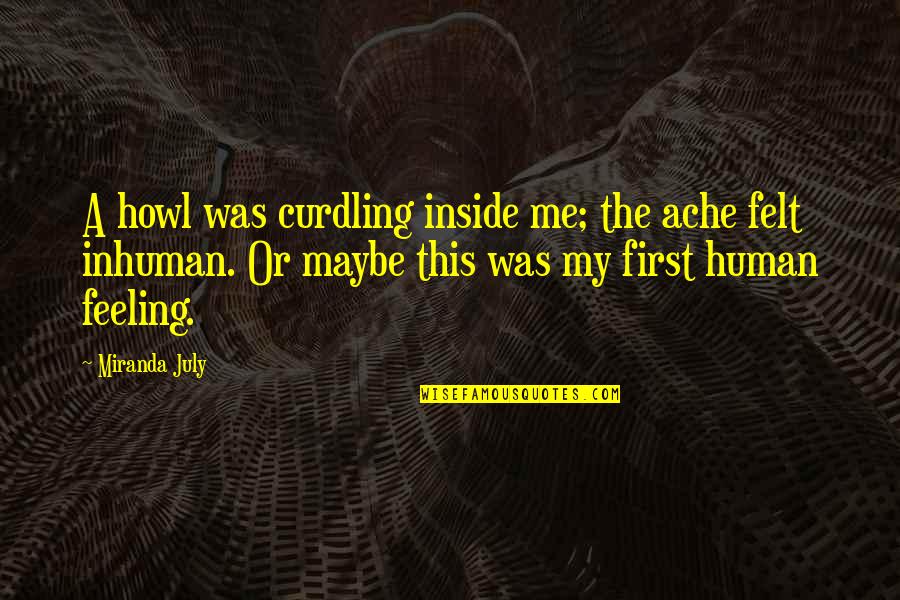 A howl was curdling inside me; the ache felt inhuman. Or maybe this was my first human feeling. —
Miranda July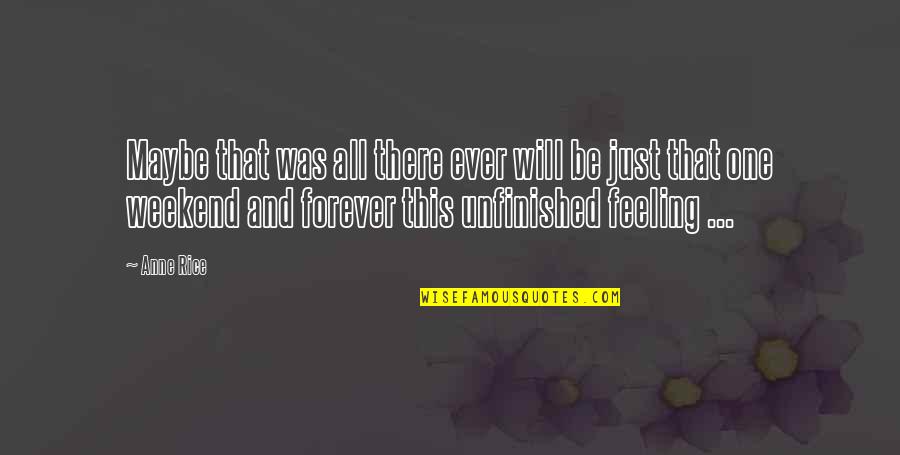 Maybe that was all there ever will be just that one weekend and forever this unfinished feeling ... —
Anne Rice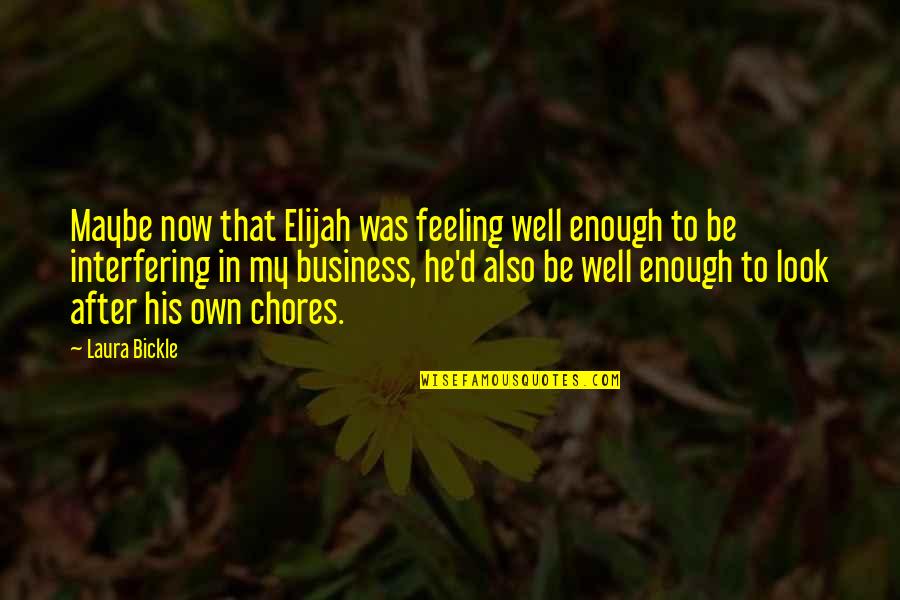 Maybe now that Elijah was feeling well enough to be interfering in my business, he'd also be well enough to look after his own chores. —
Laura Bickle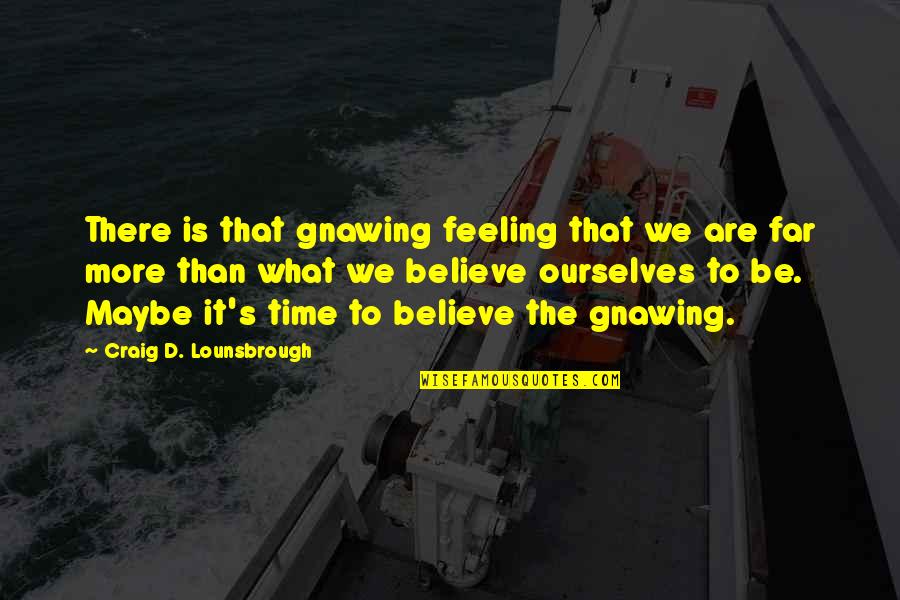 There is that gnawing feeling that we are far more than what we believe ourselves to be. Maybe it's time to believe the gnawing. —
Craig D. Lounsbrough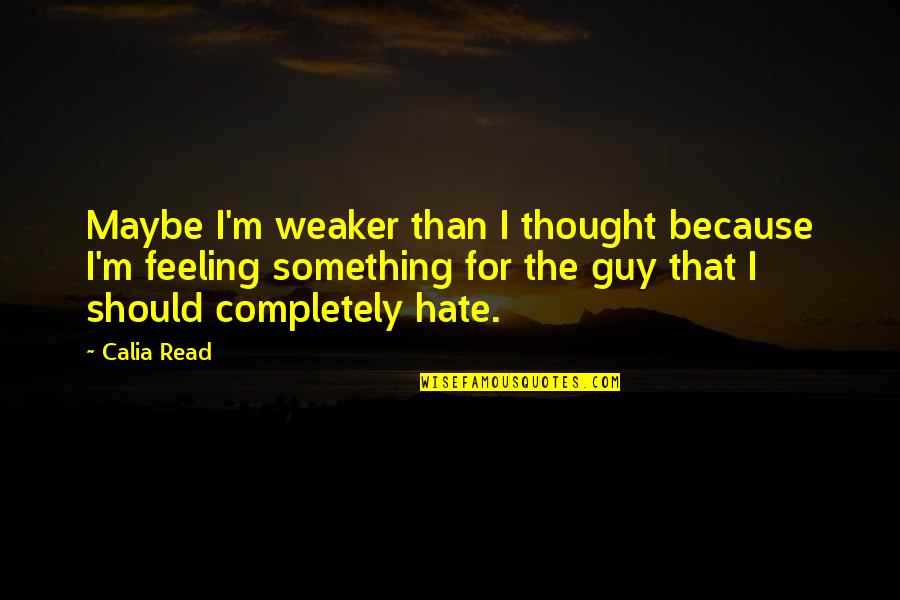 Maybe I'm weaker than I thought because I'm feeling something for the guy that I should completely hate. —
Calia Read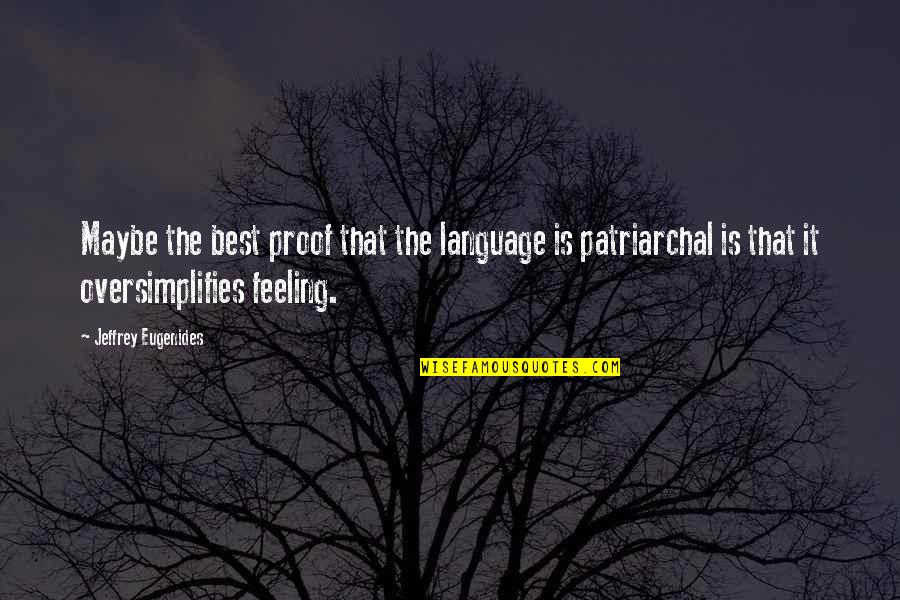 Maybe the best proof that the language is patriarchal is that it oversimplifies feeling. —
Jeffrey Eugenides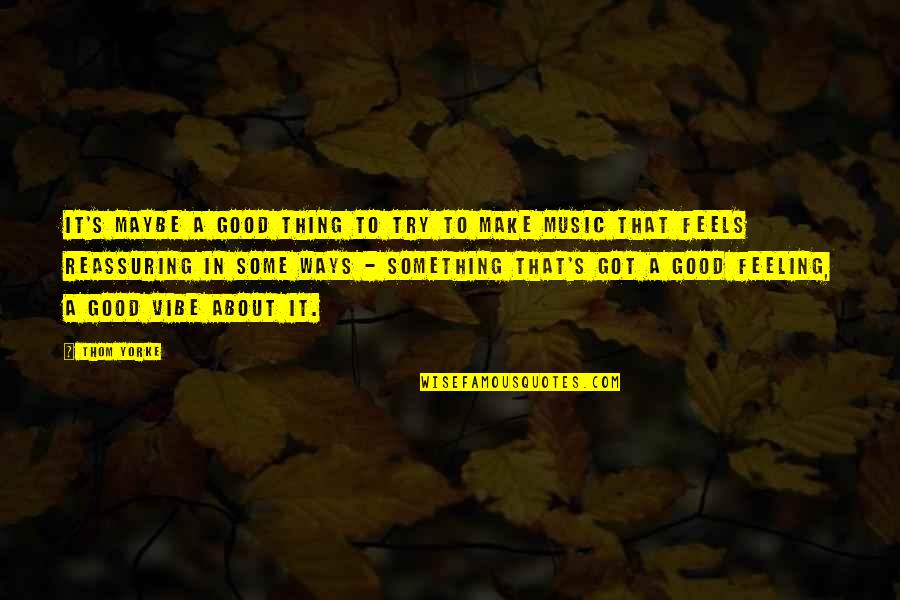 It's maybe a good thing to try to make music that feels reassuring in some ways - something that's got a good feeling, a good vibe about it. —
Thom Yorke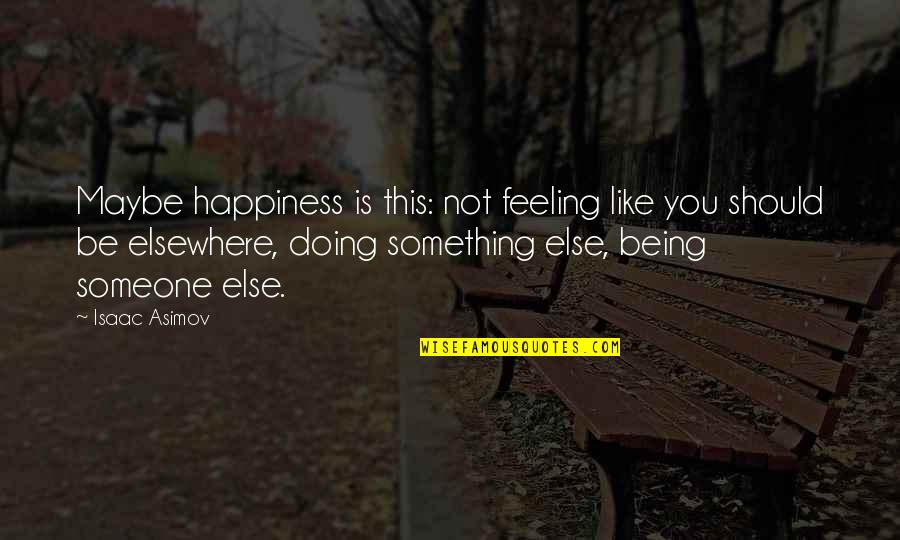 Maybe happiness is this: not feeling like you should be elsewhere, doing something else, being someone else. —
Isaac Asimov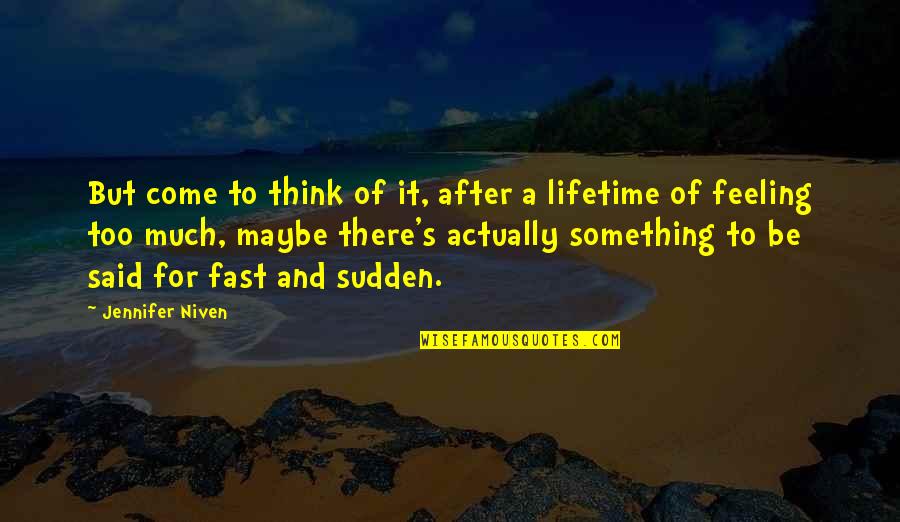 But come to think of it, after a lifetime of feeling too much, maybe there's actually something to be said for fast and sudden. —
Jennifer Niven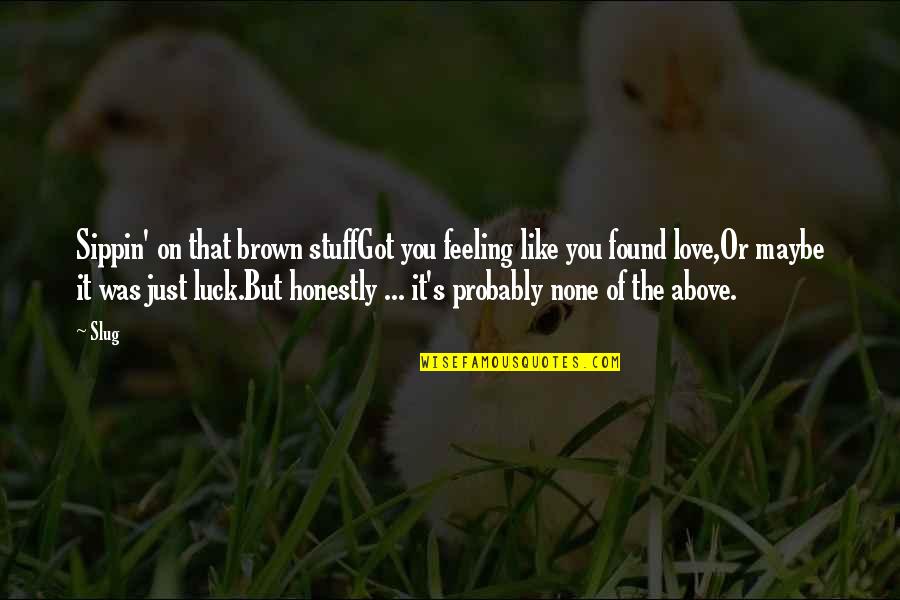 Sippin' on that brown stuff
Got you feeling like you found love,
Or maybe it was just luck.
But honestly ... it's probably none of the above. —
Slug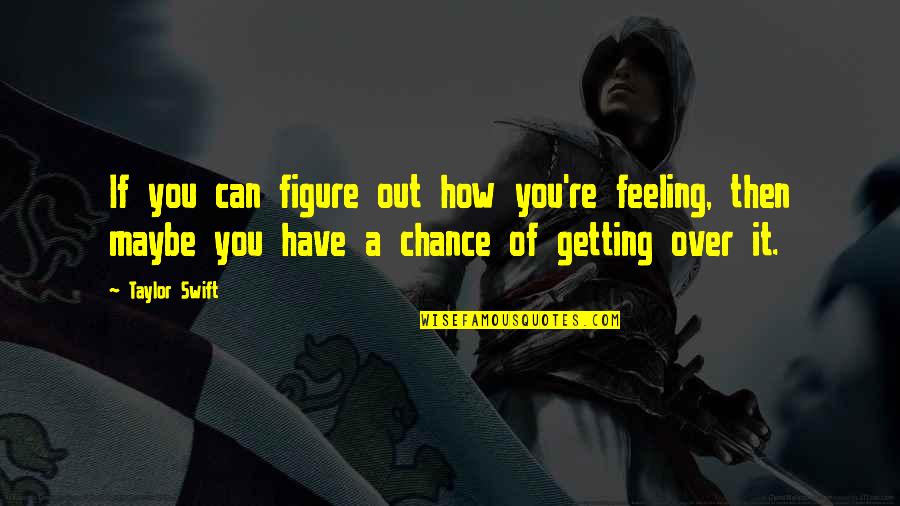 If you can figure out how you're feeling, then maybe you have a chance of getting over it. —
Taylor Swift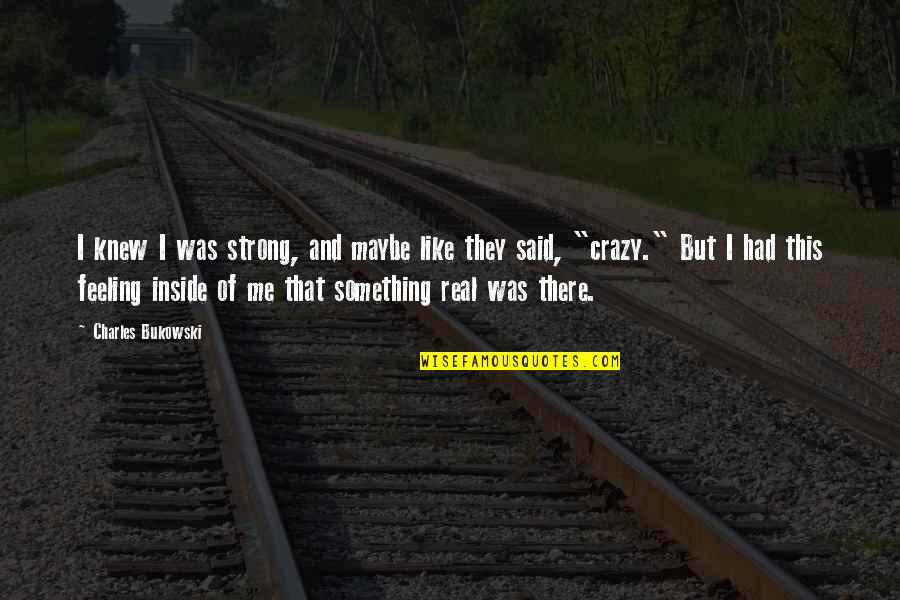 I knew I was strong, and maybe like they said, "crazy." But I had this feeling inside of me that something real was there. —
Charles Bukowski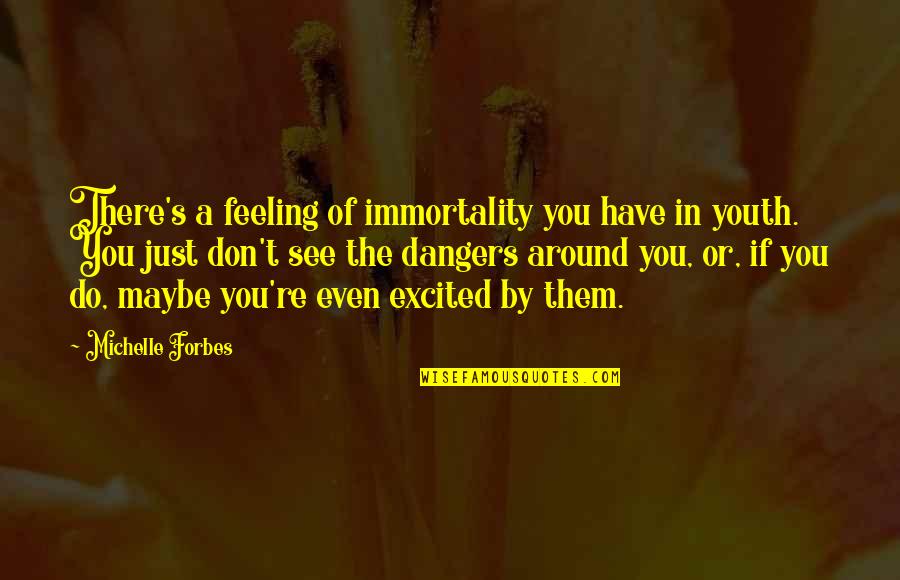 There's a feeling of immortality you have in youth. You just don't see the dangers around you, or, if you do, maybe you're even excited by them. —
Michelle Forbes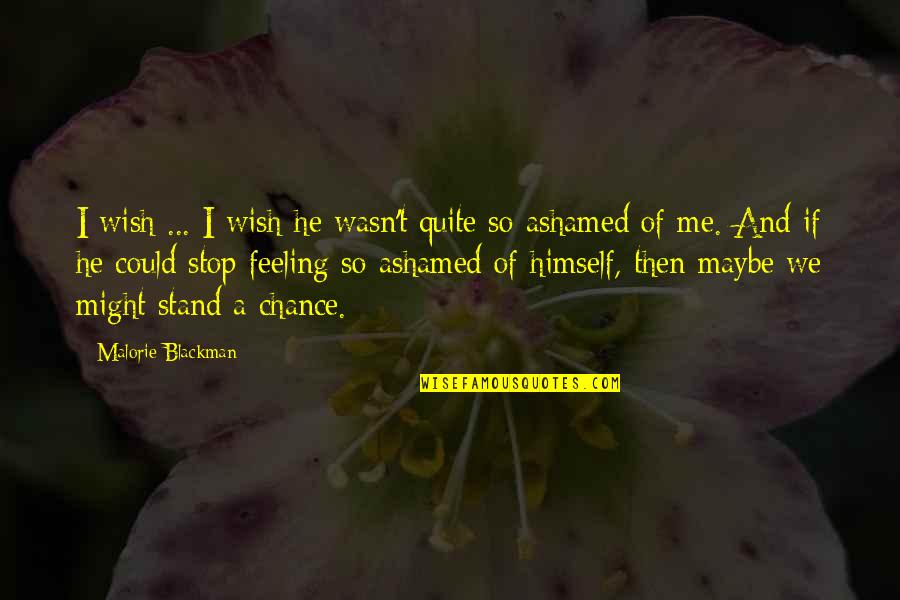 I wish ... I wish he wasn't quite so ashamed of me. And if he could stop feeling so ashamed of himself, then maybe we might stand a chance. —
Malorie Blackman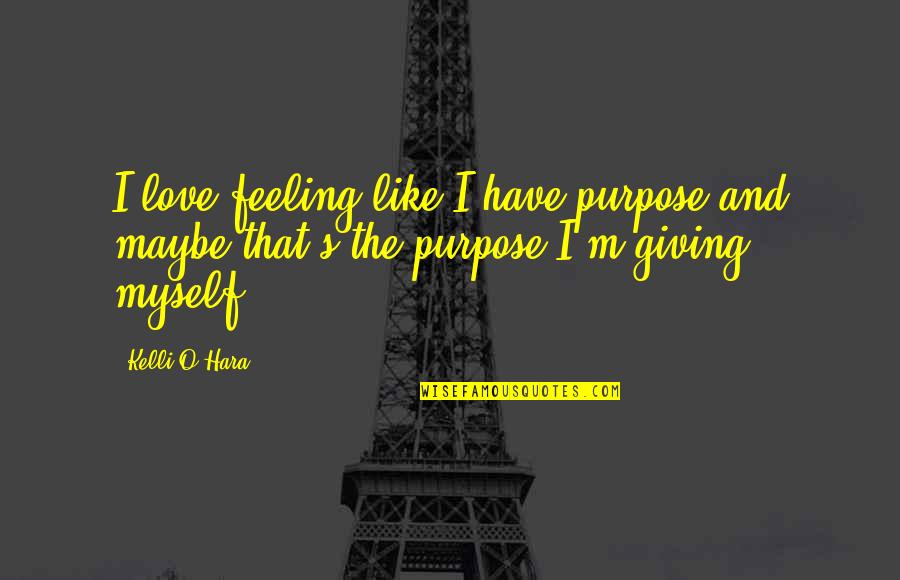 I love feeling like I have purpose and maybe that's the purpose I'm giving myself. —
Kelli O'Hara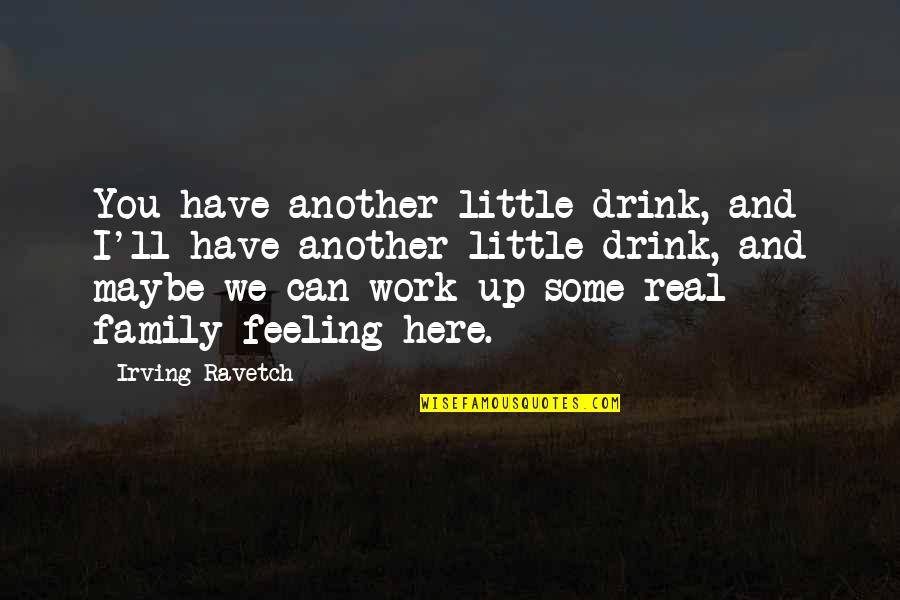 You have another little drink, and I'll have another little drink, and maybe we can work up some real family feeling here. —
Irving Ravetch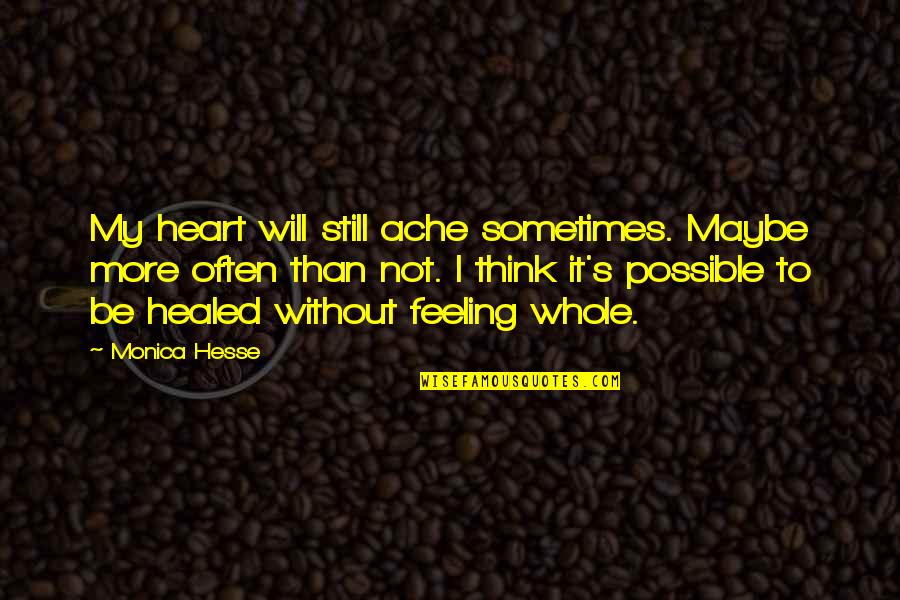 My heart will still ache sometimes. Maybe more often than not. I think it's possible to be healed without feeling whole. —
Monica Hesse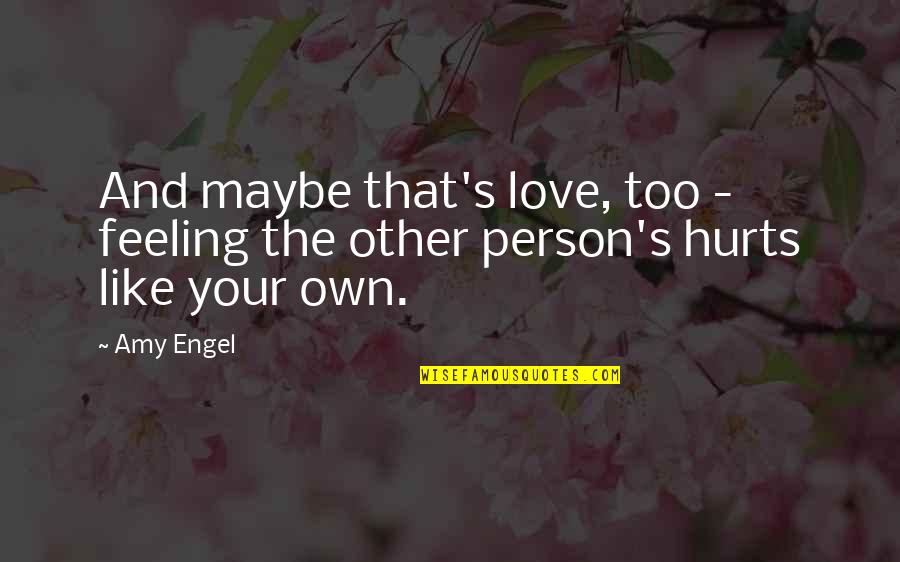 And maybe that's love, too - feeling the other person's hurts like your own. —
Amy Engel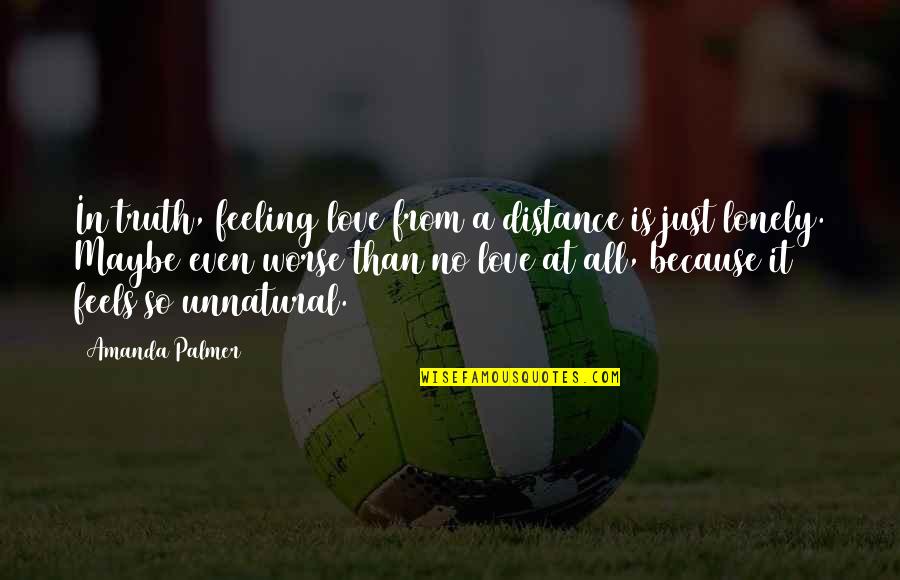 In truth, feeling love from a distance is just lonely. Maybe even worse than no love at all, because it feels so unnatural. —
Amanda Palmer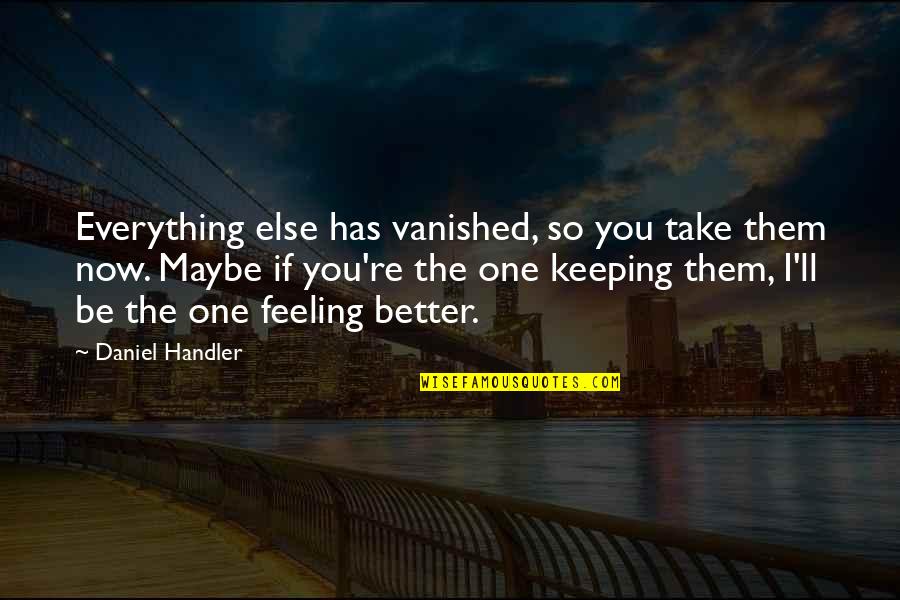 Everything else has vanished, so you take them now. Maybe if you're the one keeping them, I'll be the one feeling better. —
Daniel Handler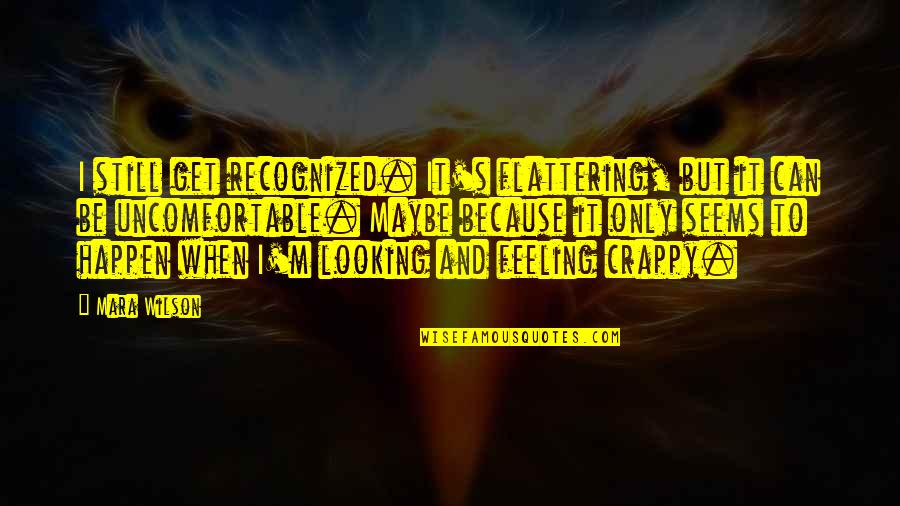 I still get recognized. It's flattering, but it can be uncomfortable. Maybe because it only seems to happen when I'm looking and feeling crappy. —
Mara Wilson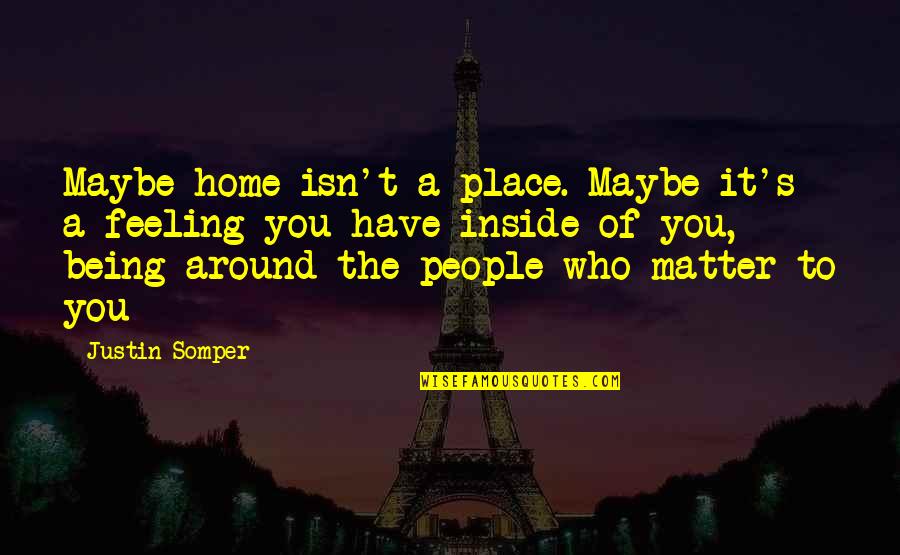 Maybe home isn't a place. Maybe it's a feeling you have inside of you, being around the people who matter to you —
Justin Somper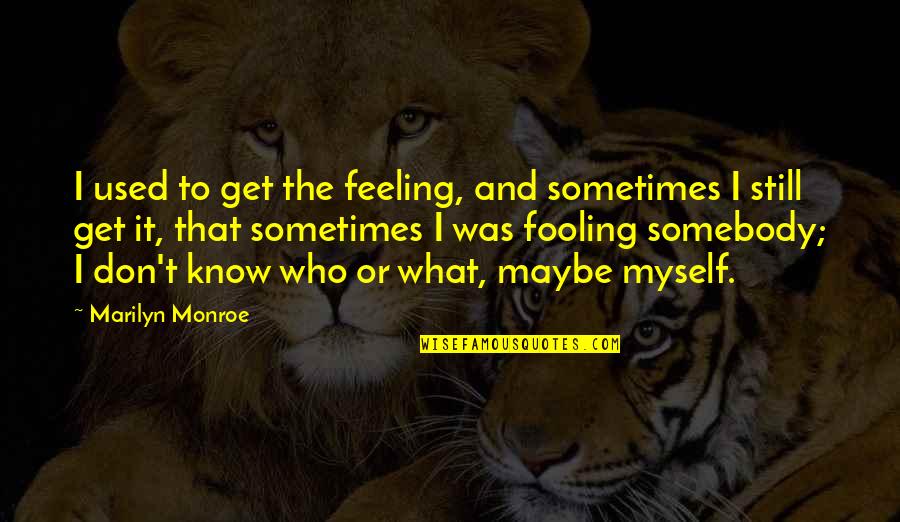 I used to get the feeling, and sometimes I still get it, that sometimes I was fooling somebody; I don't know who or what, maybe myself. —
Marilyn Monroe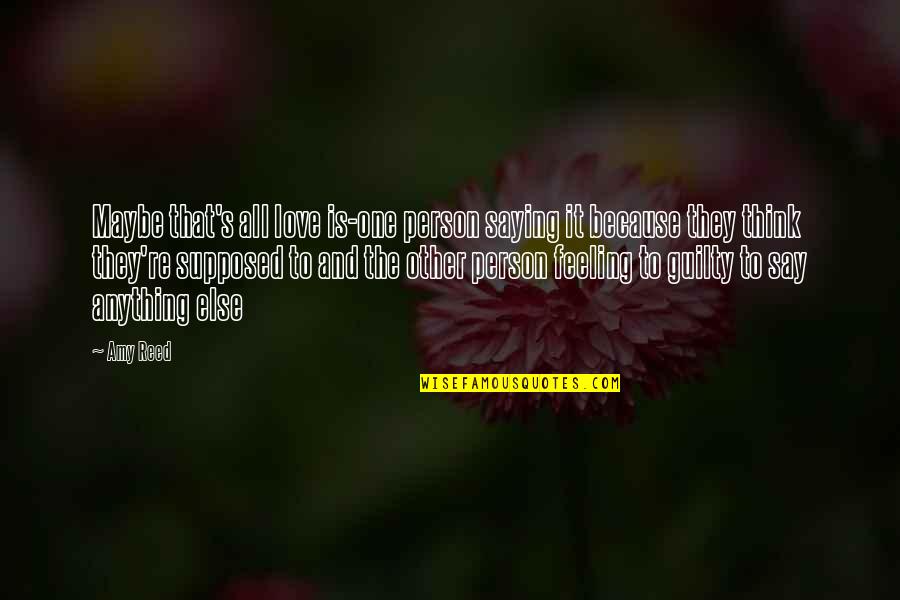 Maybe that's all love is-one person saying it because they think they're supposed to and the other person feeling to guilty to say anything else —
Amy Reed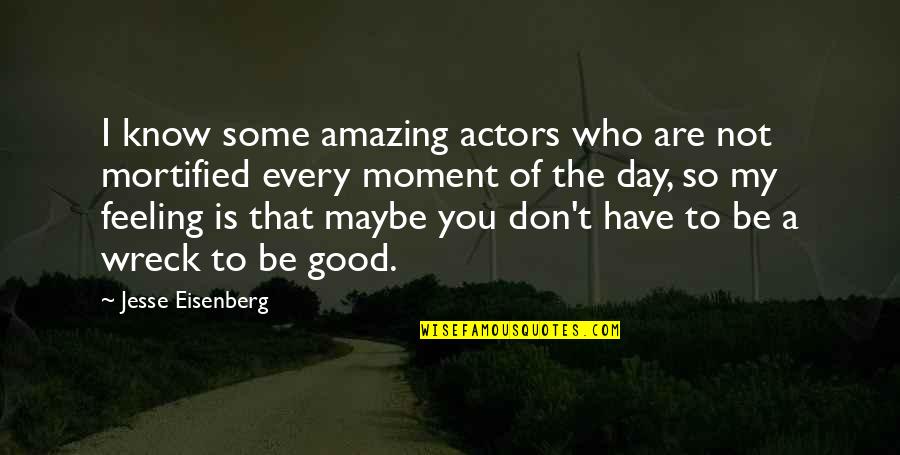 I know some amazing actors who are not mortified every moment of the day, so my feeling is that maybe you don't have to be a wreck to be good. —
Jesse Eisenberg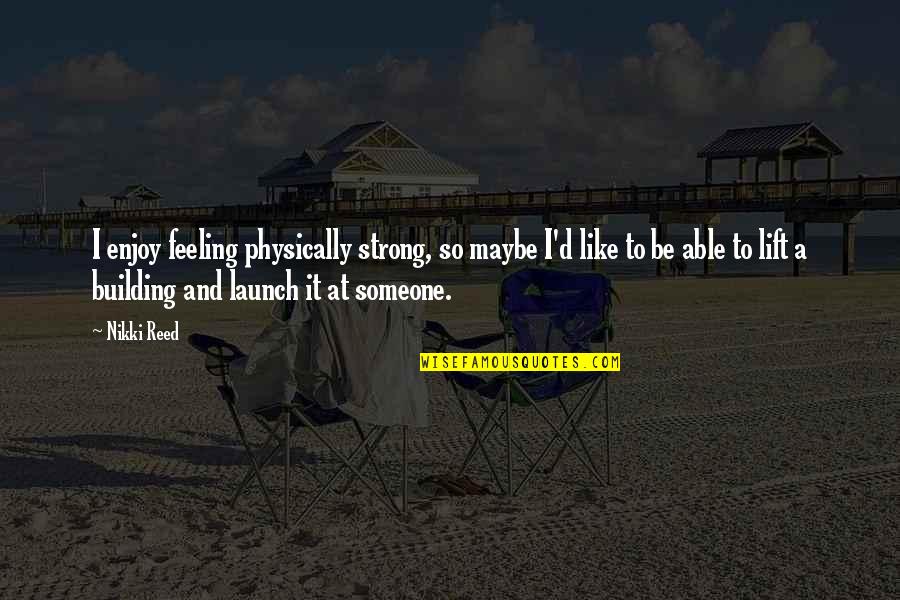 I enjoy feeling physically strong, so maybe I'd like to be able to lift a building and launch it at someone. —
Nikki Reed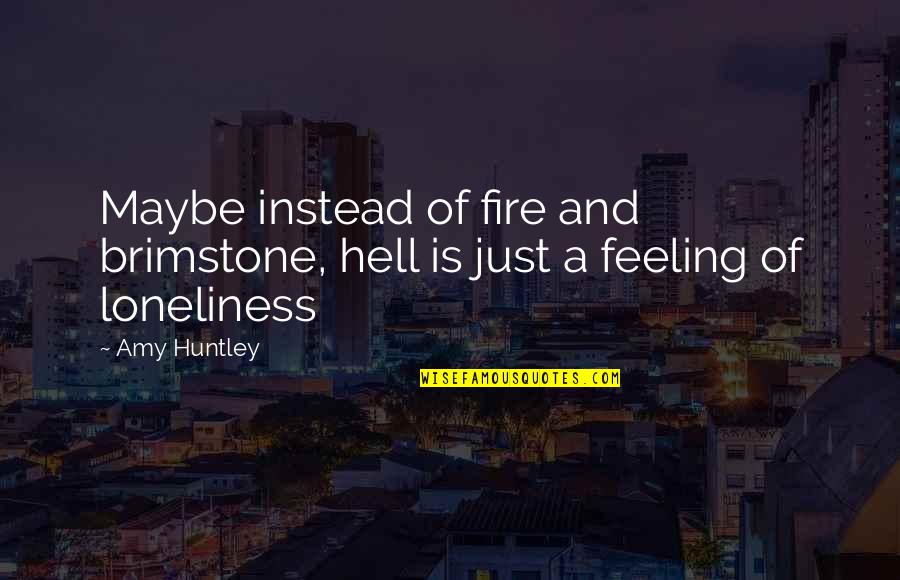 Maybe instead of fire and brimstone, hell is just a feeling of loneliness —
Amy Huntley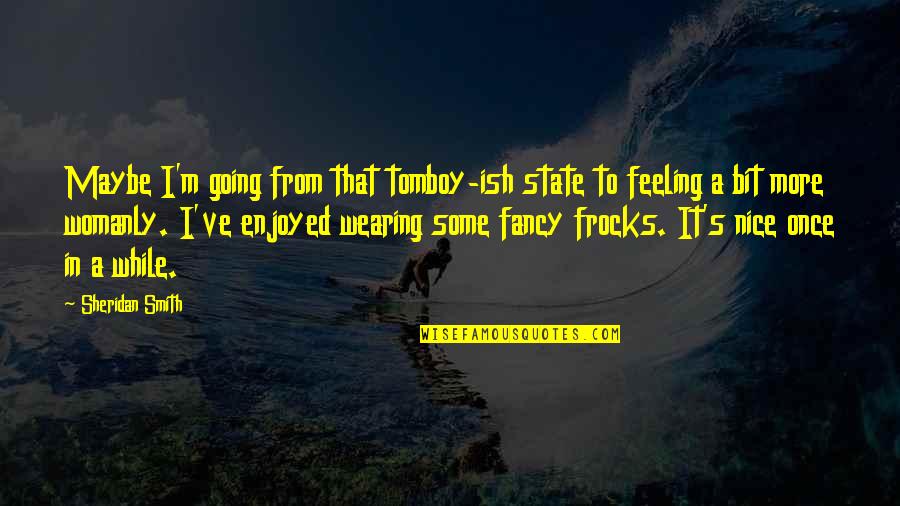 Maybe I'm going from that tomboy-ish state to feeling a bit more womanly. I've enjoyed wearing some fancy frocks. It's nice once in a while. —
Sheridan Smith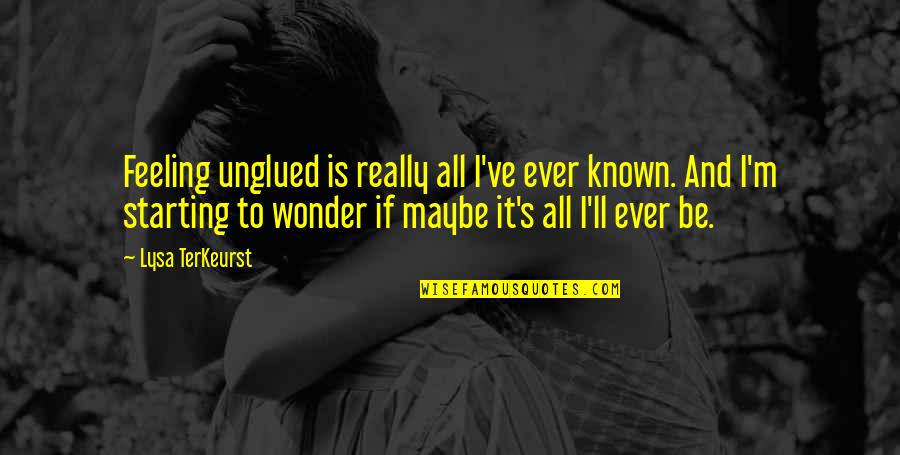 Feeling unglued is really all I've ever known. And I'm starting to wonder if maybe it's all I'll ever be. —
Lysa TerKeurst