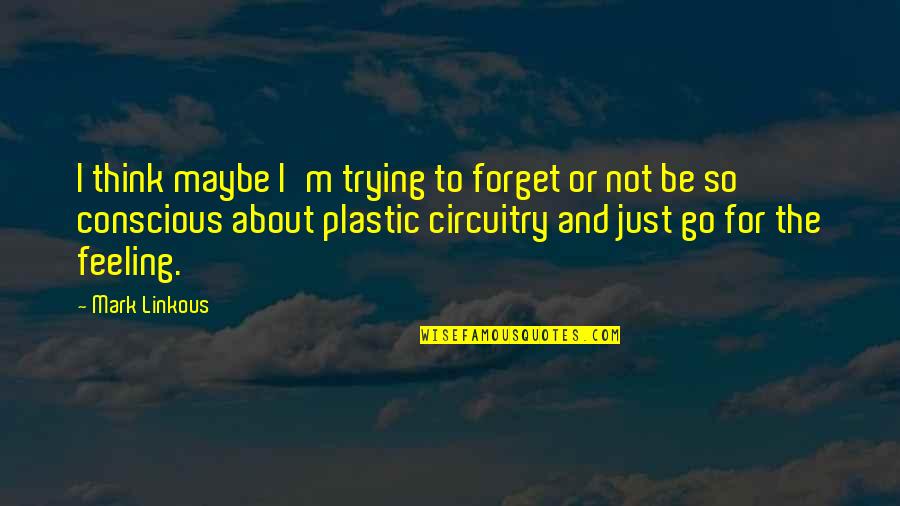 I think maybe I'm trying to forget or not be so conscious about plastic circuitry and just go for the feeling.
—
Mark Linkous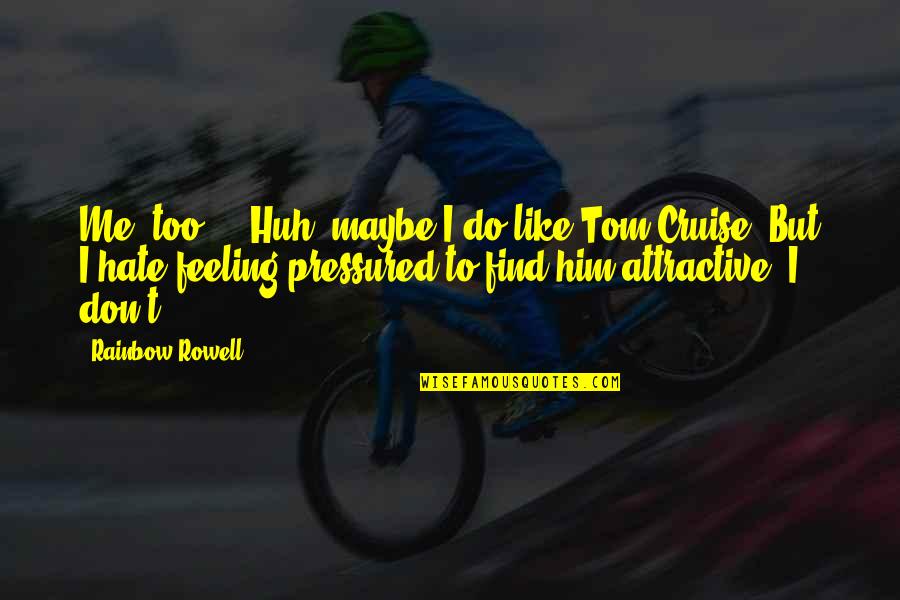 <> Me, too ... Huh, maybe I do like Tom Cruise. But I hate feeling pressured to find him attractive. I don't.
—
Rainbow Rowell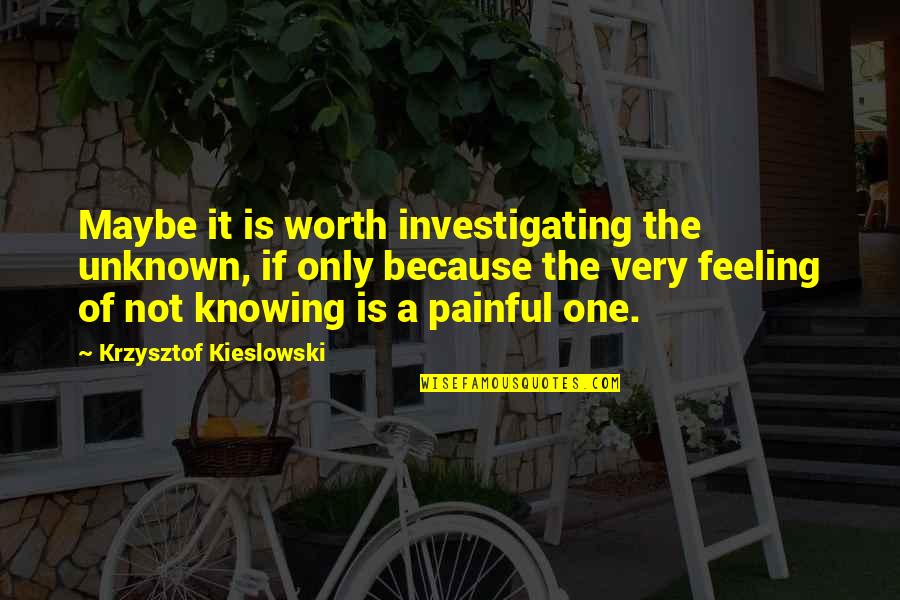 Maybe it is worth investigating the unknown, if only because the very feeling of not knowing is a painful one.
—
Krzysztof Kieslowski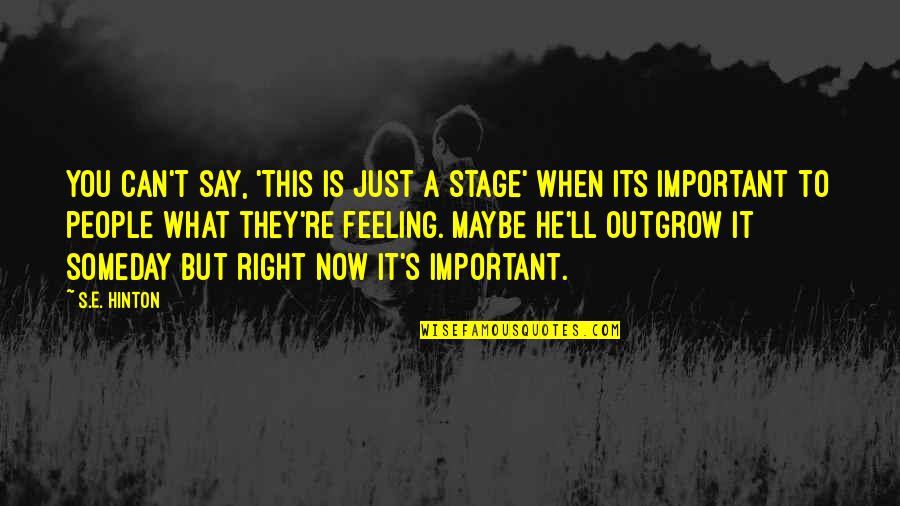 You can't say, 'This is just a stage' when its important to people what they're feeling. Maybe he'll outgrow it someday but right now it's important.
—
S.E. Hinton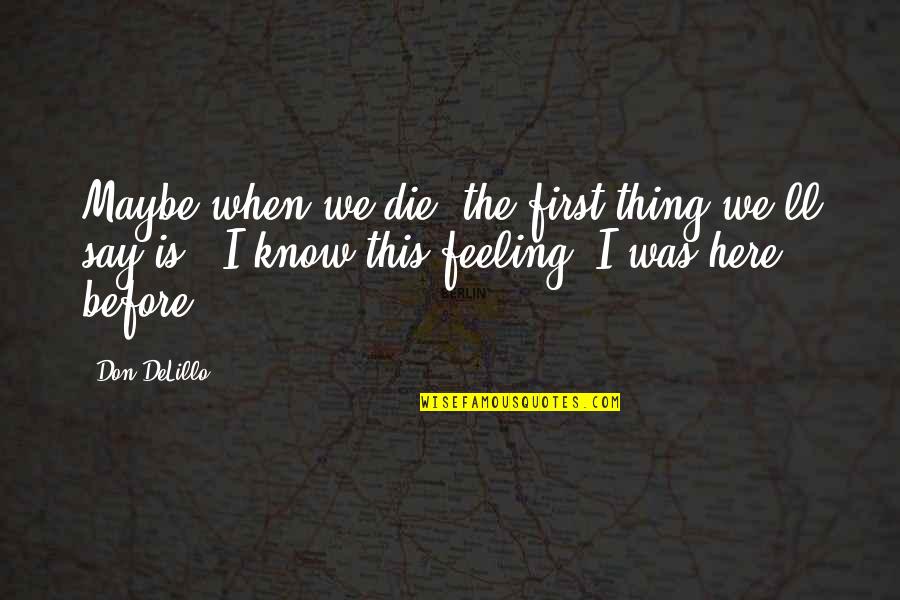 Maybe when we die, the first thing we'll say is, 'I know this feeling. I was here before.
—
Don DeLillo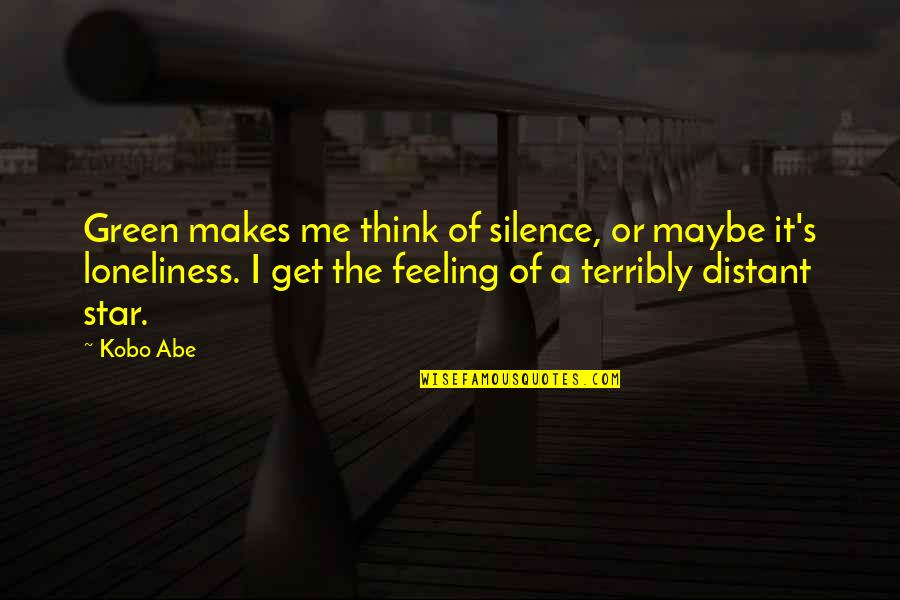 Green makes me think of silence, or maybe it's loneliness. I get the feeling of a terribly distant star.
—
Kobo Abe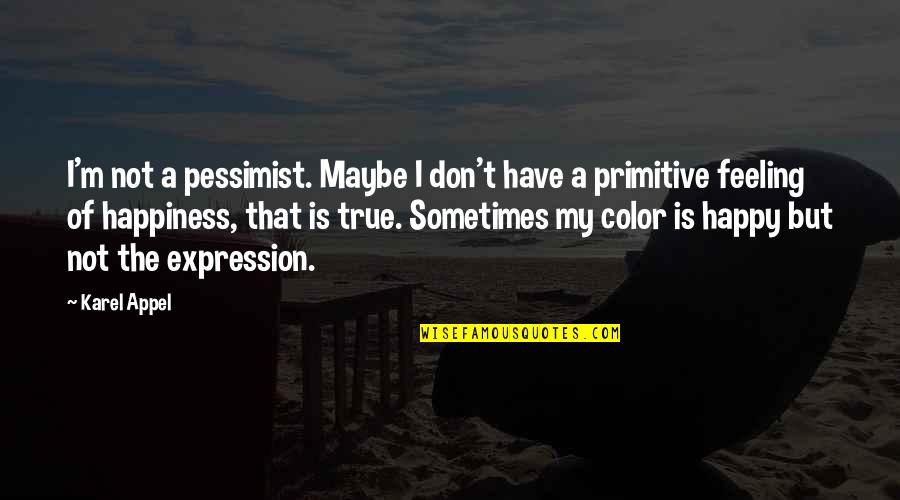 I'm not a pessimist. Maybe I don't have a primitive feeling of happiness, that is true. Sometimes my color is happy but not the expression.
—
Karel Appel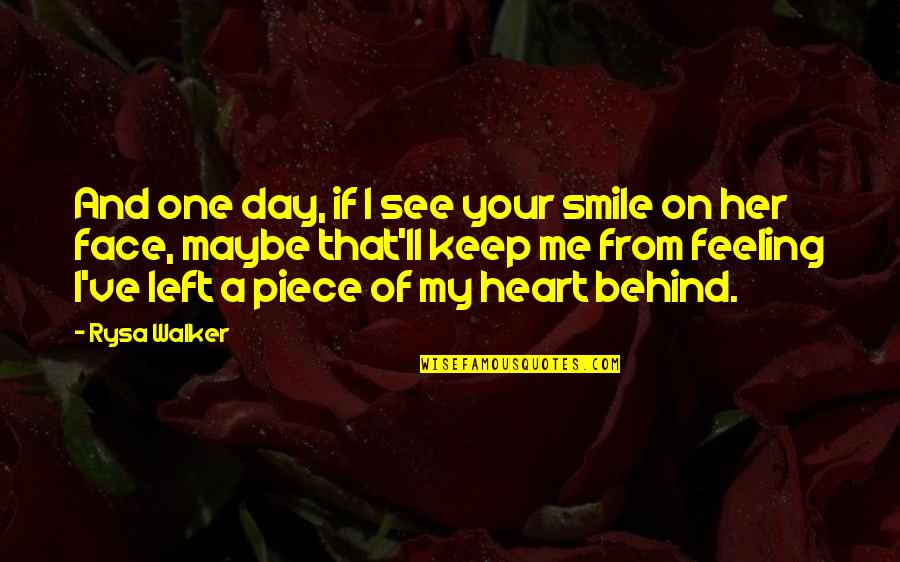 And one day, if I see your smile on her face, maybe that'll keep me from feeling I've left a piece of my heart behind.
—
Rysa Walker
Maybe that was the problem," Jacob said softly. "Don't we all need to feel needed? That we'd be missed if we were gone?
—
Justina Chen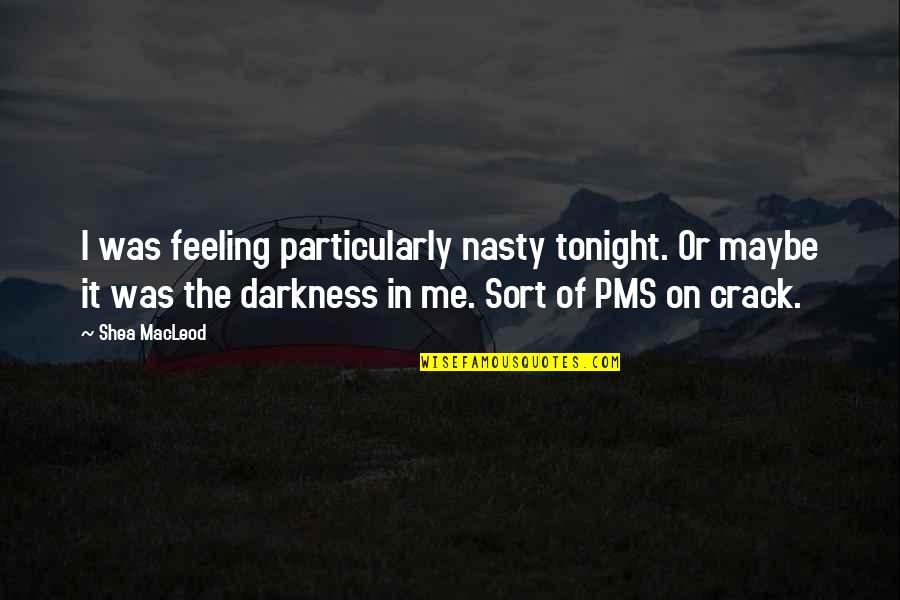 I was feeling particularly nasty tonight. Or maybe it was the darkness in me. Sort of PMS on crack.
—
Shea MacLeod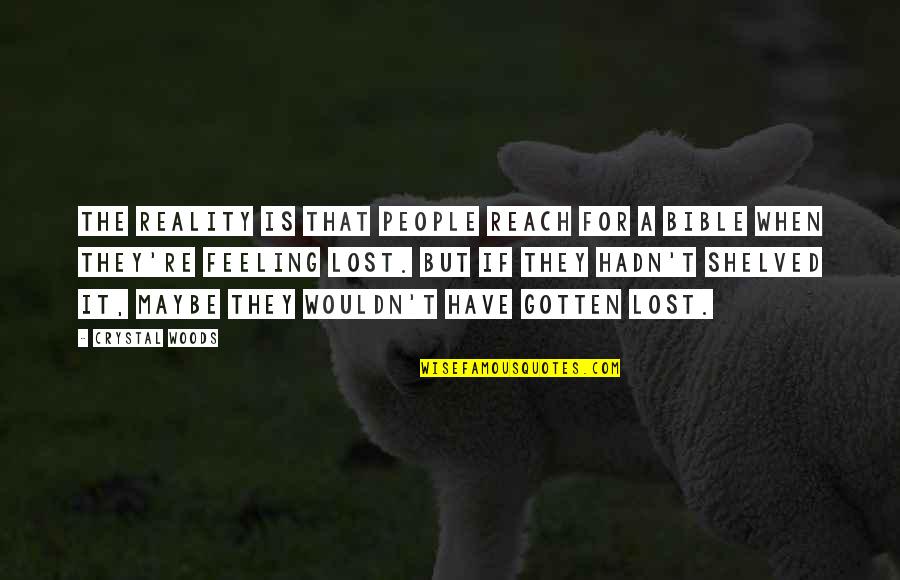 The reality is that people reach for a Bible when they're feeling lost. But if they hadn't shelved it, maybe they wouldn't have gotten lost.
—
Crystal Woods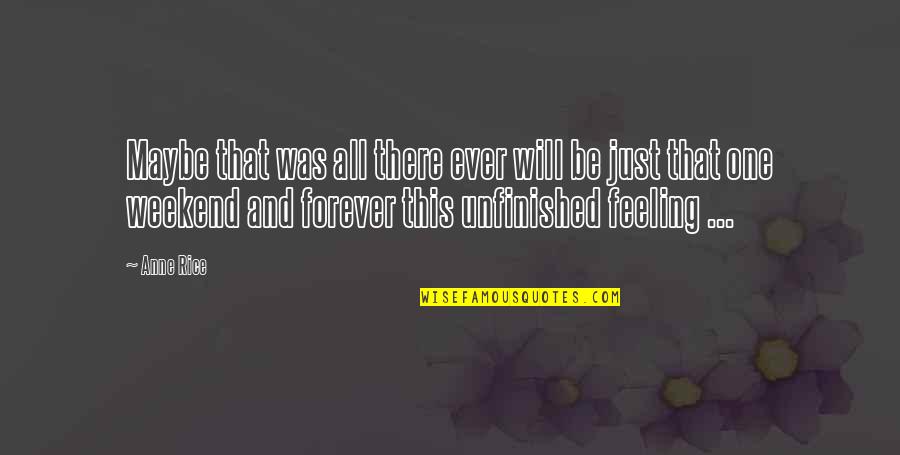 Maybe that was all there ever will be just that one weekend and forever this unfinished feeling ... —
Anne Rice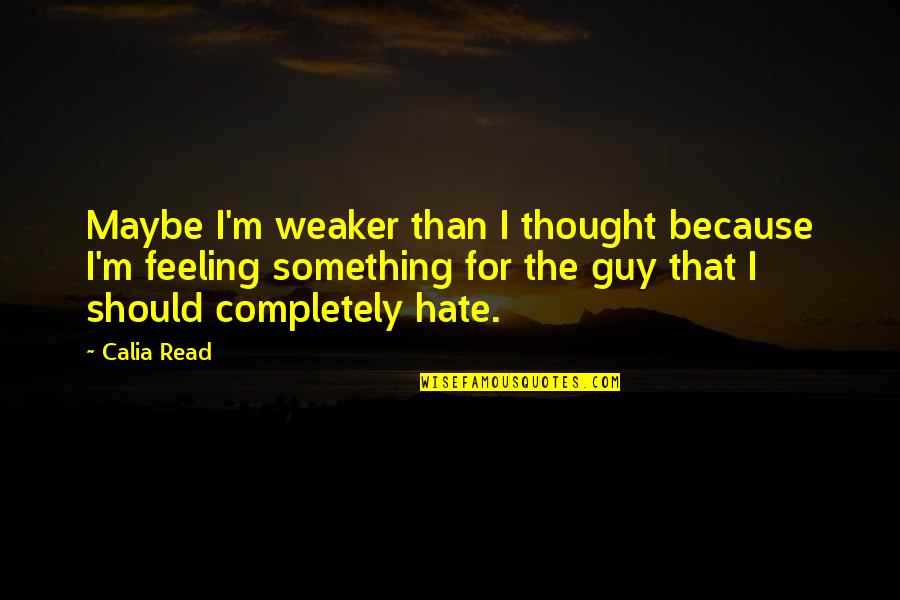 Maybe I'm weaker than I thought because I'm feeling something for the guy that I should completely hate. —
Calia Read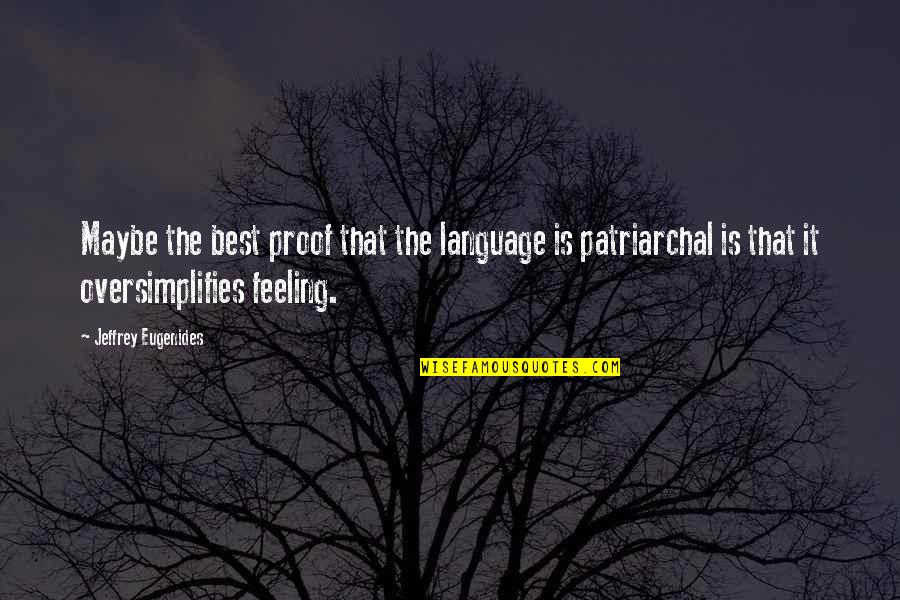 Maybe the best proof that the language is patriarchal is that it oversimplifies feeling. —
Jeffrey Eugenides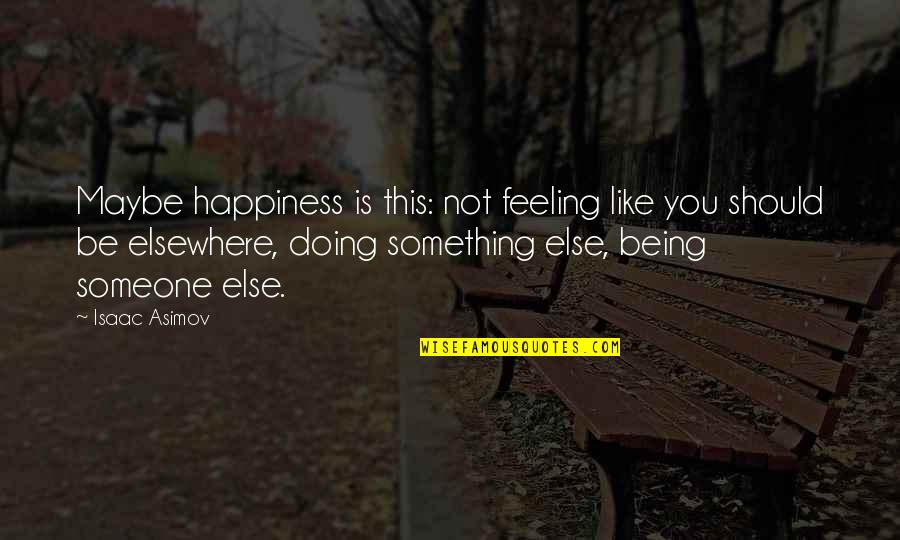 Maybe happiness is this: not feeling like you should be elsewhere, doing something else, being someone else. —
Isaac Asimov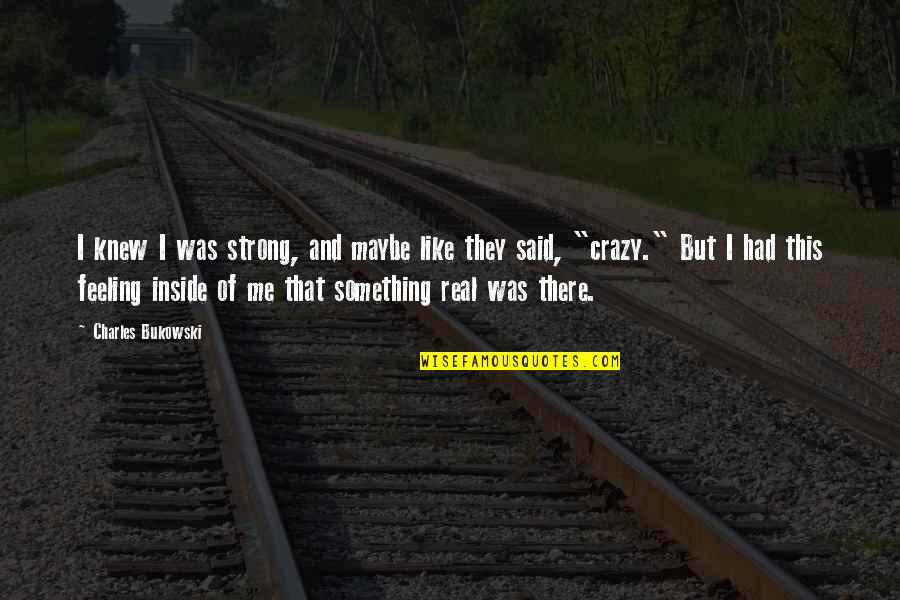 I knew I was strong, and maybe like they said, "crazy." But I had this feeling inside of me that something real was there. —
Charles Bukowski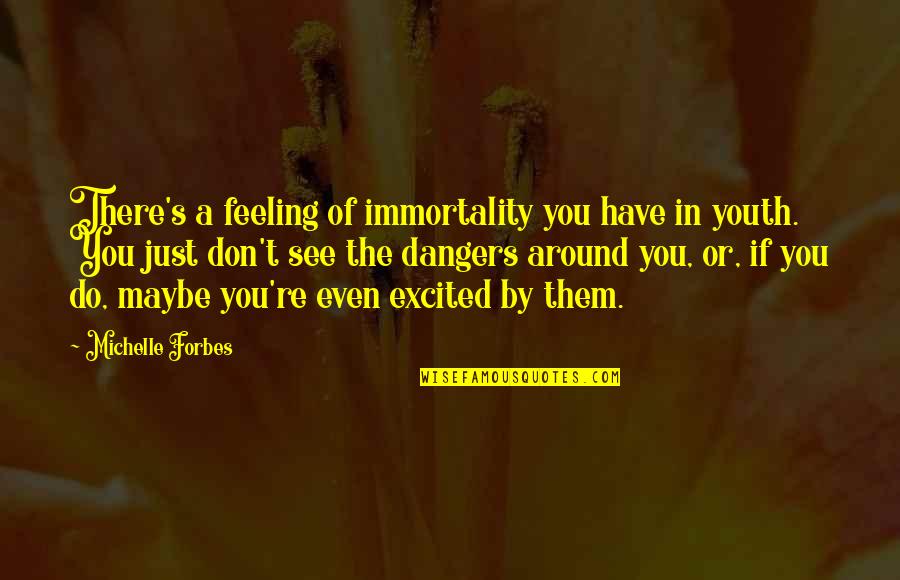 There's a feeling of immortality you have in youth. You just don't see the dangers around you, or, if you do, maybe you're even excited by them. —
Michelle Forbes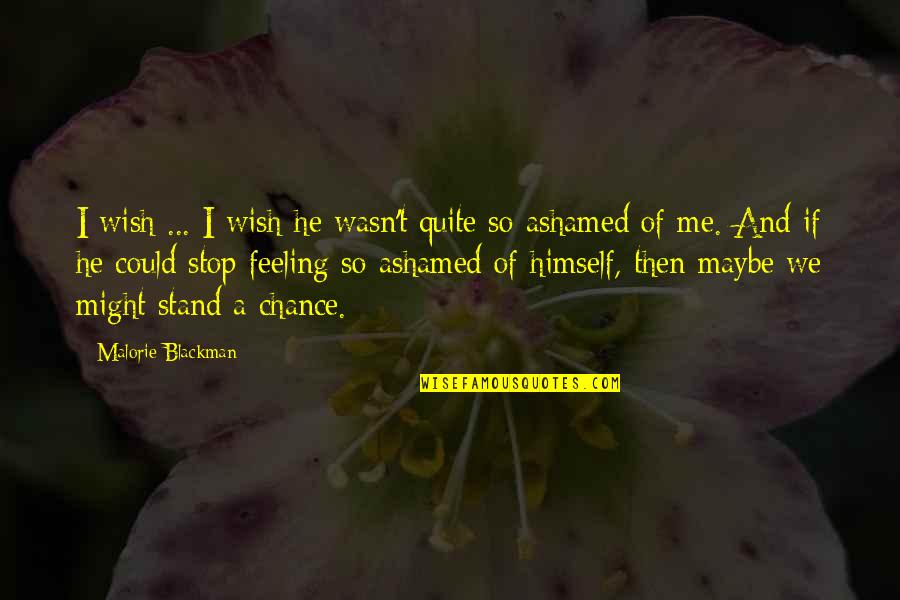 I wish ... I wish he wasn't quite so ashamed of me. And if he could stop feeling so ashamed of himself, then maybe we might stand a chance. —
Malorie Blackman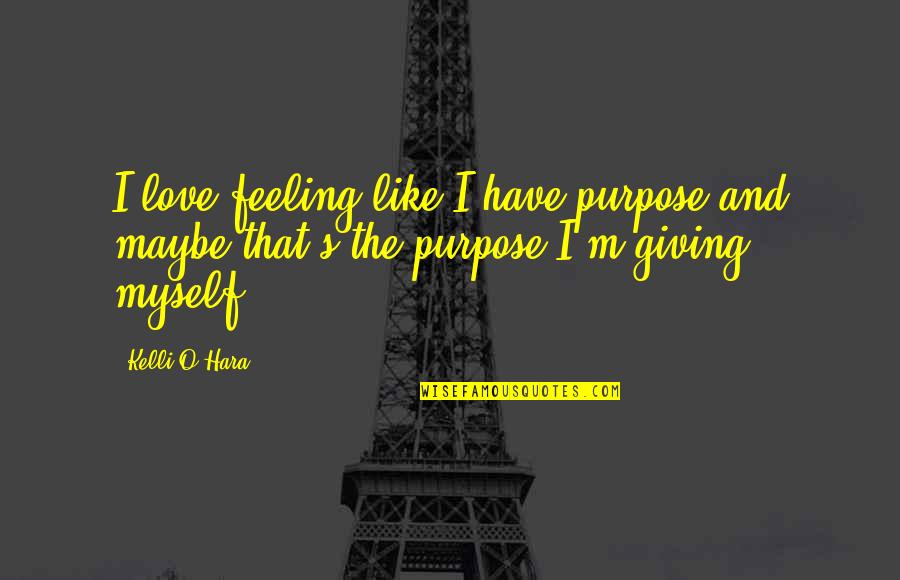 I love feeling like I have purpose and maybe that's the purpose I'm giving myself. —
Kelli O'Hara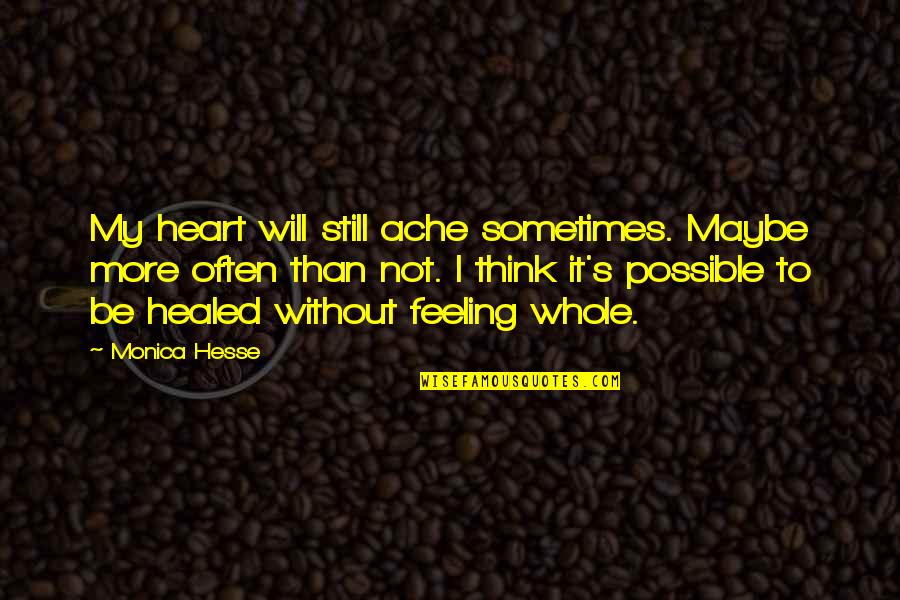 My heart will still ache sometimes. Maybe more often than not. I think it's possible to be healed without feeling whole. —
Monica Hesse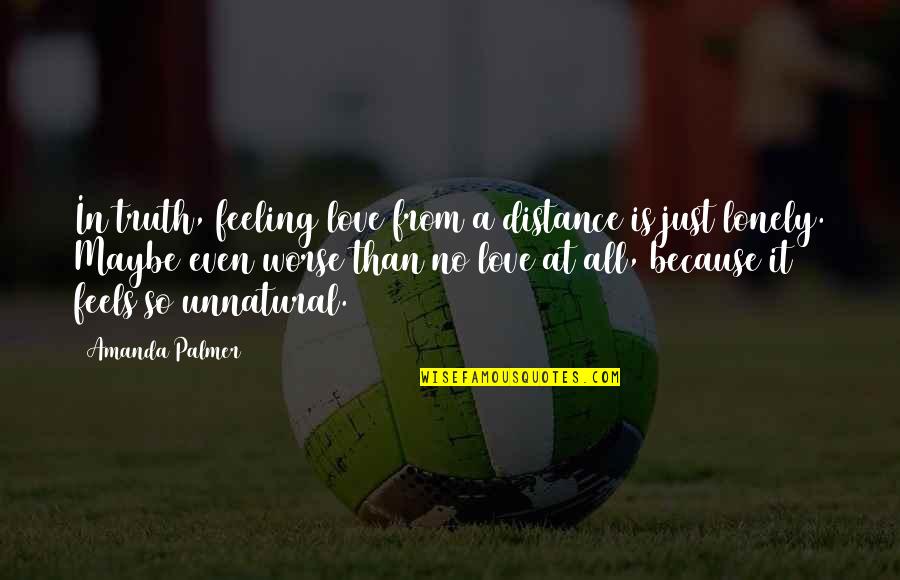 In truth, feeling love from a distance is just lonely. Maybe even worse than no love at all, because it feels so unnatural. —
Amanda Palmer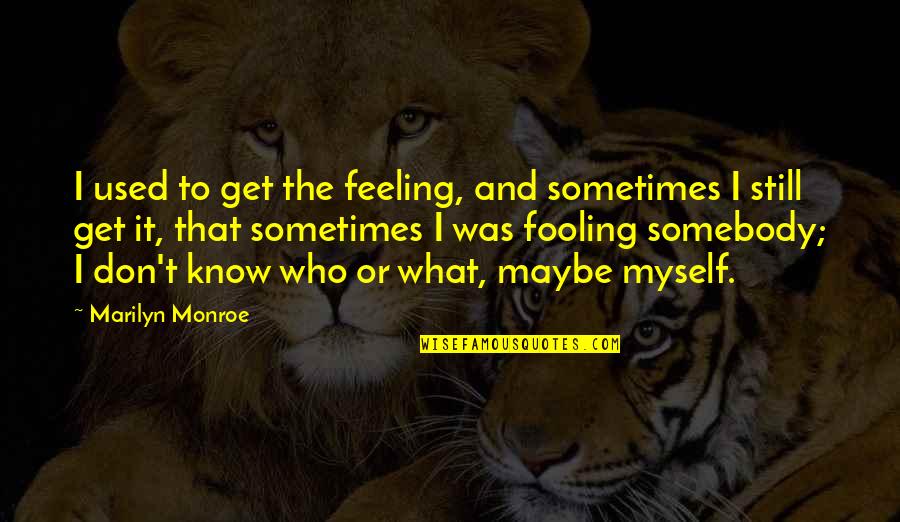 I used to get the feeling, and sometimes I still get it, that sometimes I was fooling somebody; I don't know who or what, maybe myself. —
Marilyn Monroe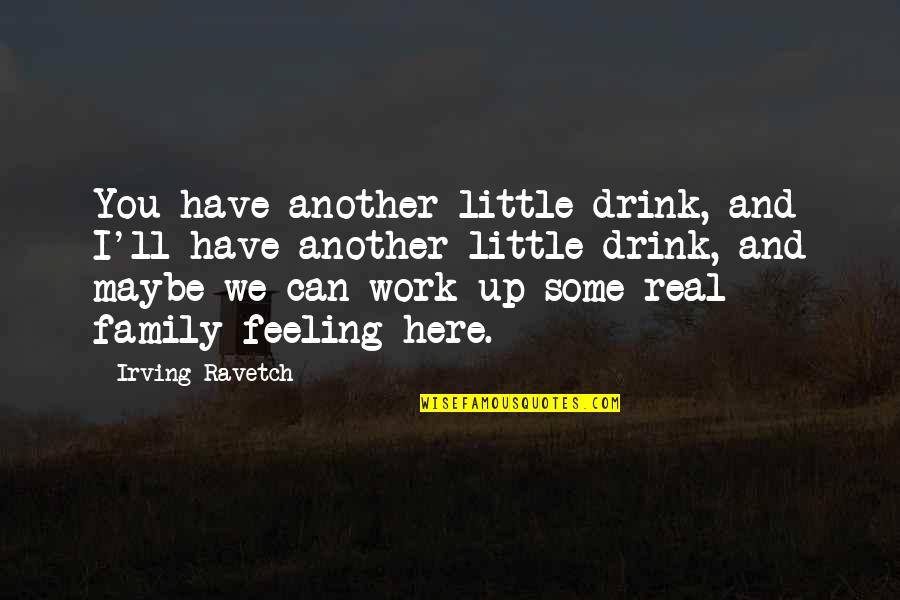 You have another little drink, and I'll have another little drink, and maybe we can work up some real family feeling here. —
Irving Ravetch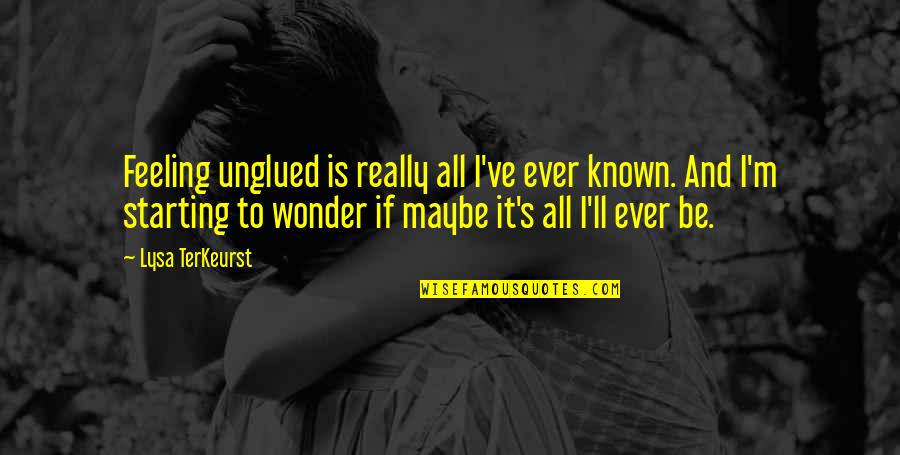 Feeling unglued is really all I've ever known. And I'm starting to wonder if maybe it's all I'll ever be. —
Lysa TerKeurst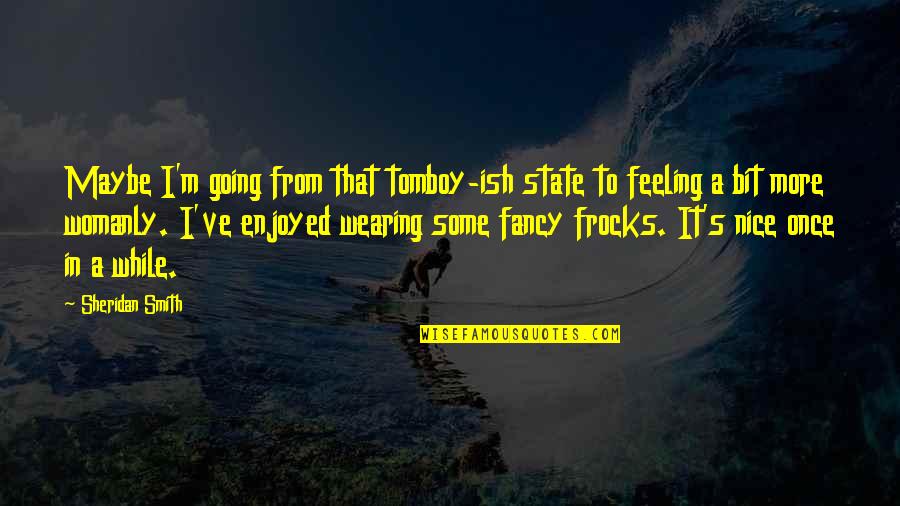 Maybe I'm going from that tomboy-ish state to feeling a bit more womanly. I've enjoyed wearing some fancy frocks. It's nice once in a while. —
Sheridan Smith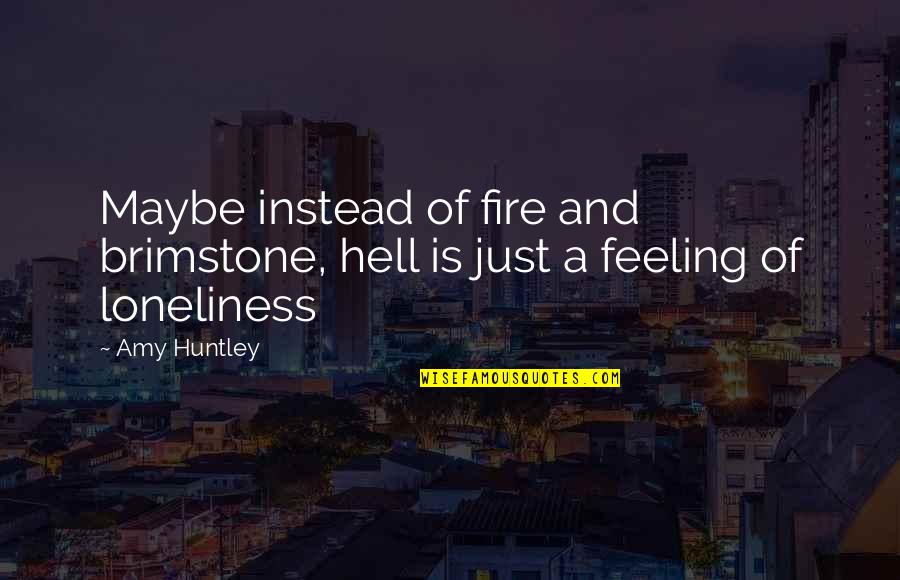 Maybe instead of fire and brimstone, hell is just a feeling of loneliness —
Amy Huntley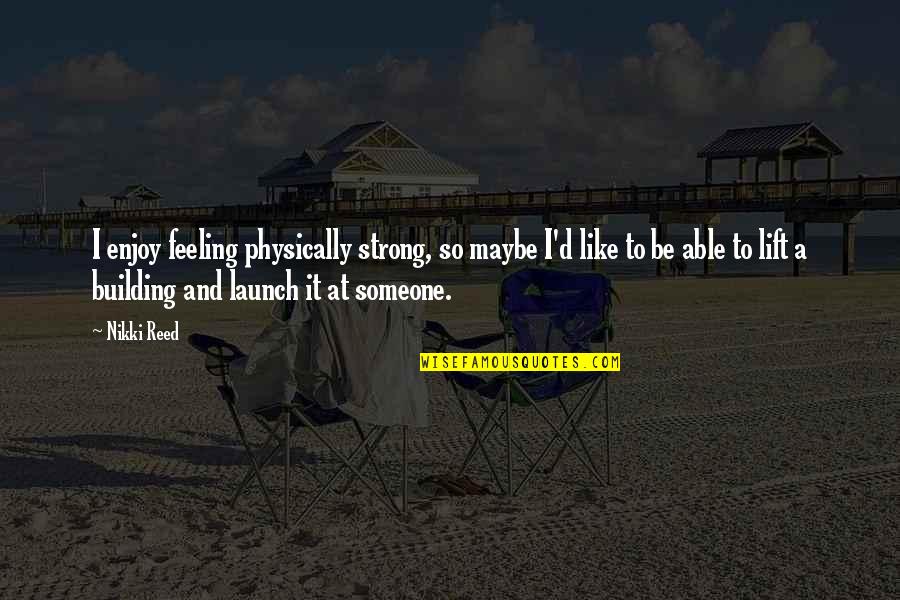 I enjoy feeling physically strong, so maybe I'd like to be able to lift a building and launch it at someone. —
Nikki Reed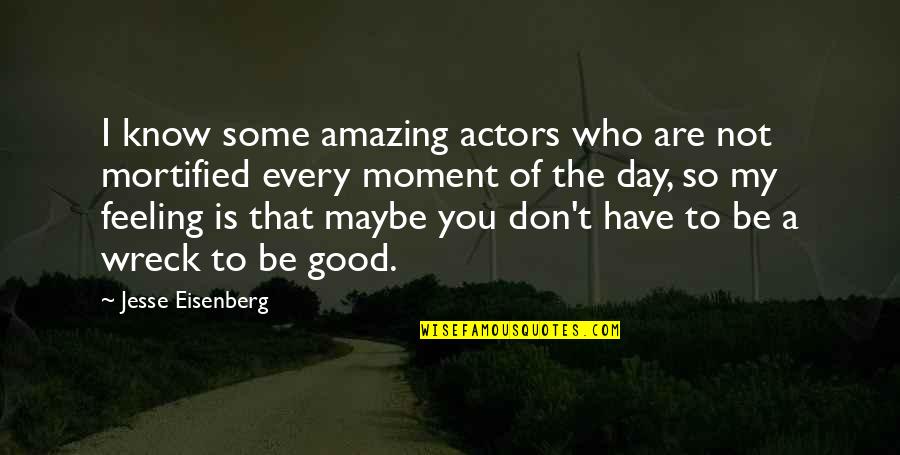 I know some amazing actors who are not mortified every moment of the day, so my feeling is that maybe you don't have to be a wreck to be good. —
Jesse Eisenberg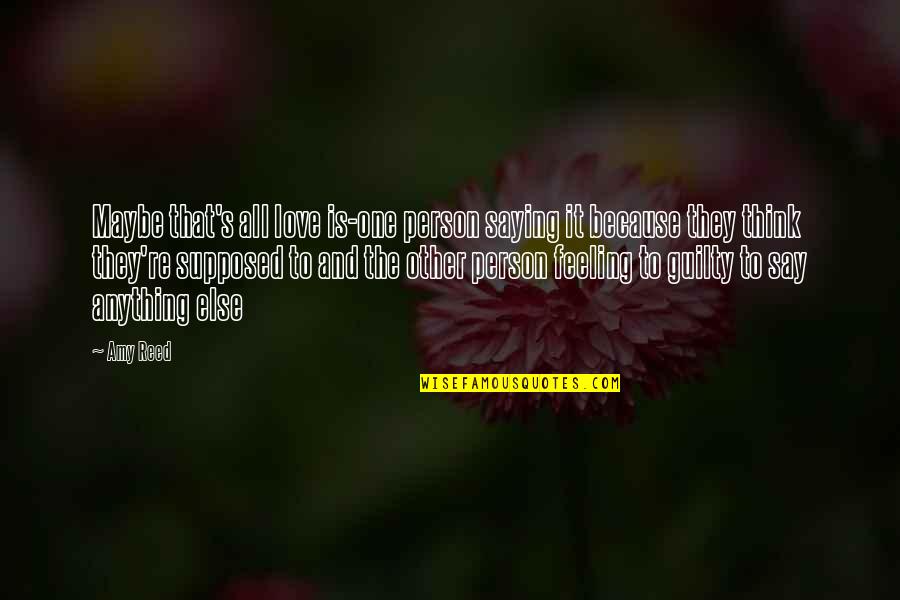 Maybe that's all love is-one person saying it because they think they're supposed to and the other person feeling to guilty to say anything else —
Amy Reed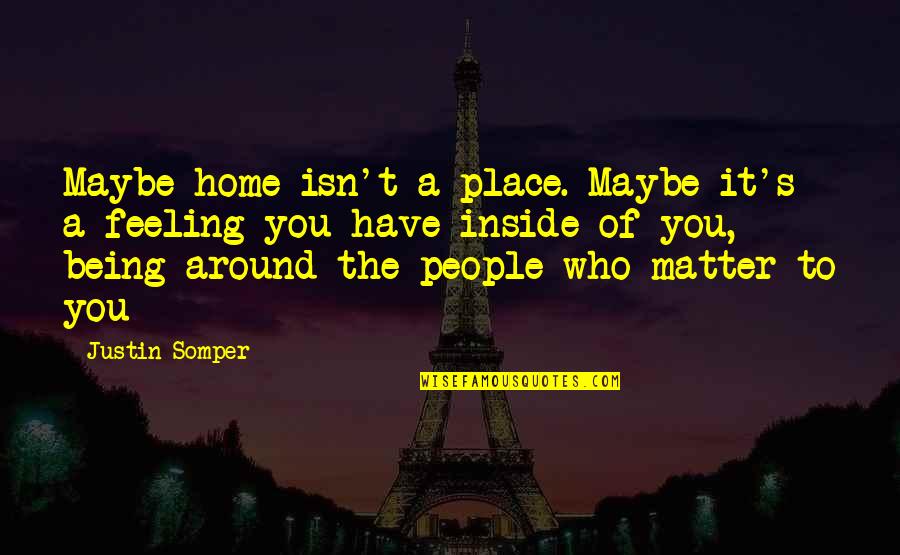 Maybe home isn't a place. Maybe it's a feeling you have inside of you, being around the people who matter to you —
Justin Somper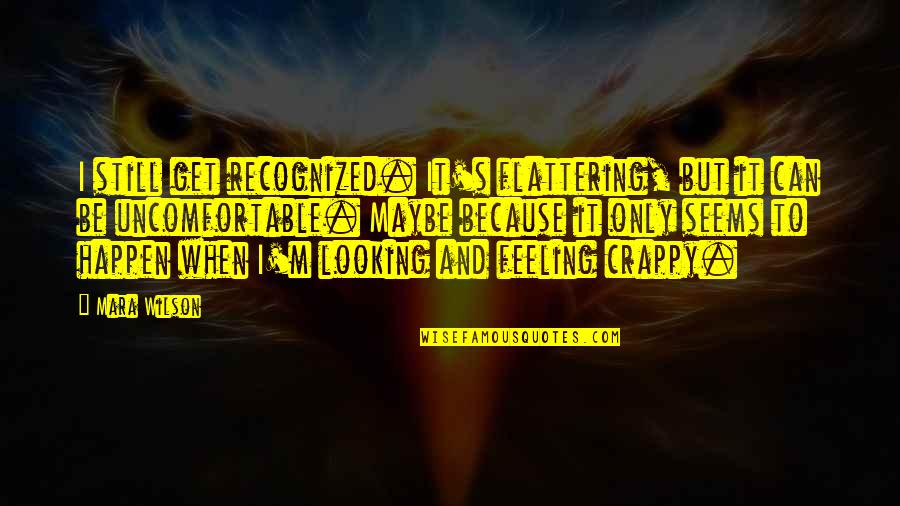 I still get recognized. It's flattering, but it can be uncomfortable. Maybe because it only seems to happen when I'm looking and feeling crappy. —
Mara Wilson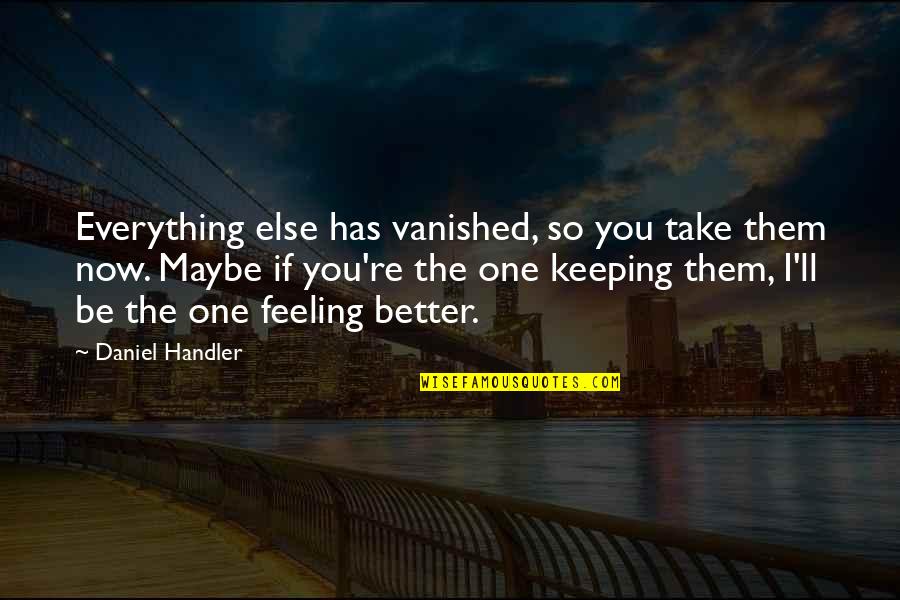 Everything else has vanished, so you take them now. Maybe if you're the one keeping them, I'll be the one feeling better. —
Daniel Handler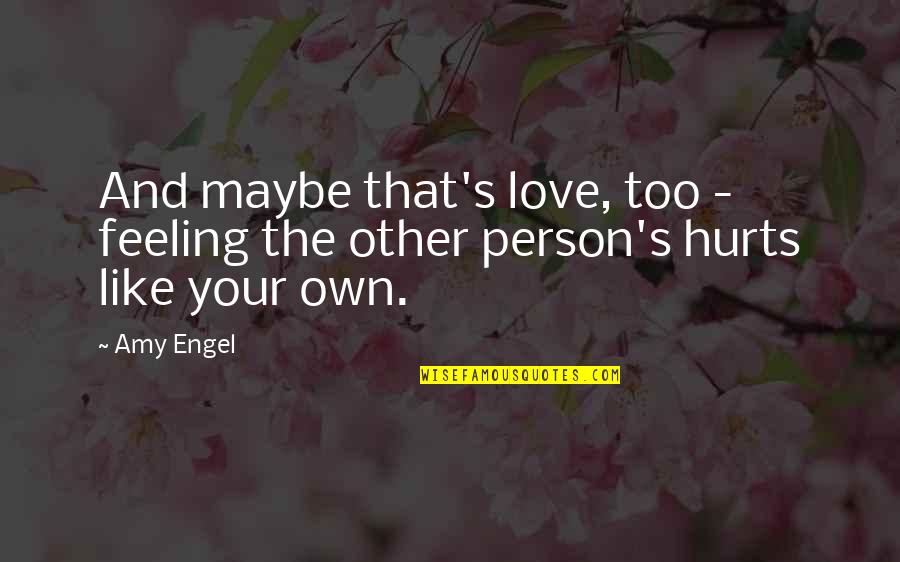 And maybe that's love, too - feeling the other person's hurts like your own. —
Amy Engel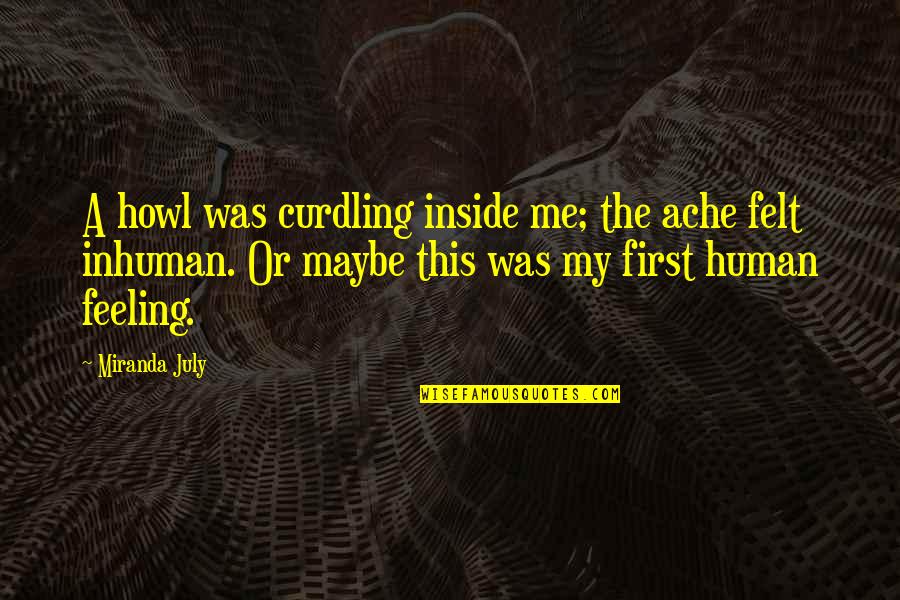 A howl was curdling inside me; the ache felt inhuman. Or maybe this was my first human feeling. —
Miranda July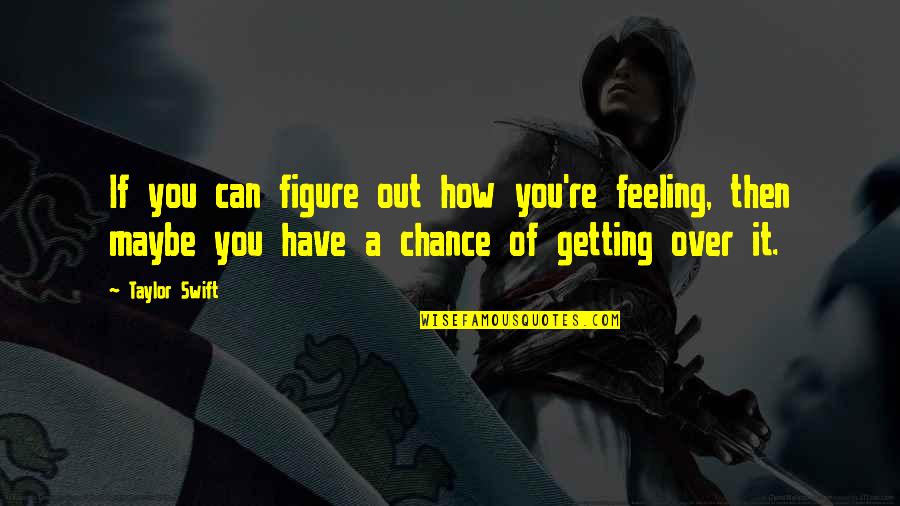 If you can figure out how you're feeling, then maybe you have a chance of getting over it. —
Taylor Swift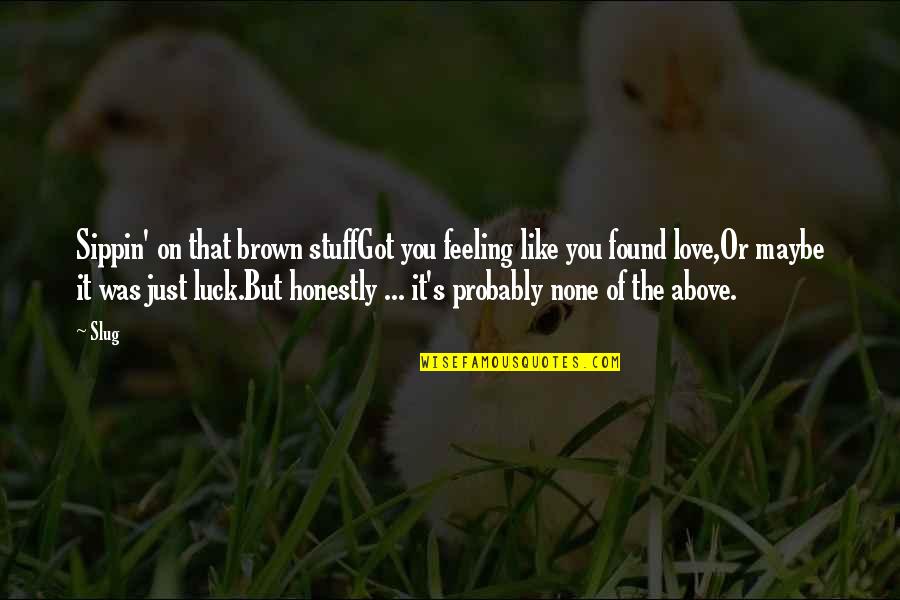 Sippin' on that brown stuff
Got you feeling like you found love,
Or maybe it was just luck.
But honestly ... it's probably none of the above. —
Slug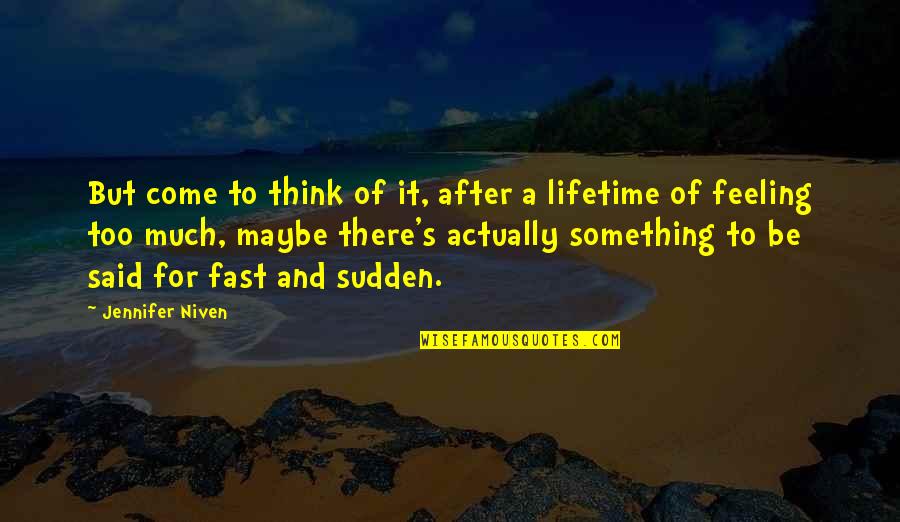 But come to think of it, after a lifetime of feeling too much, maybe there's actually something to be said for fast and sudden. —
Jennifer Niven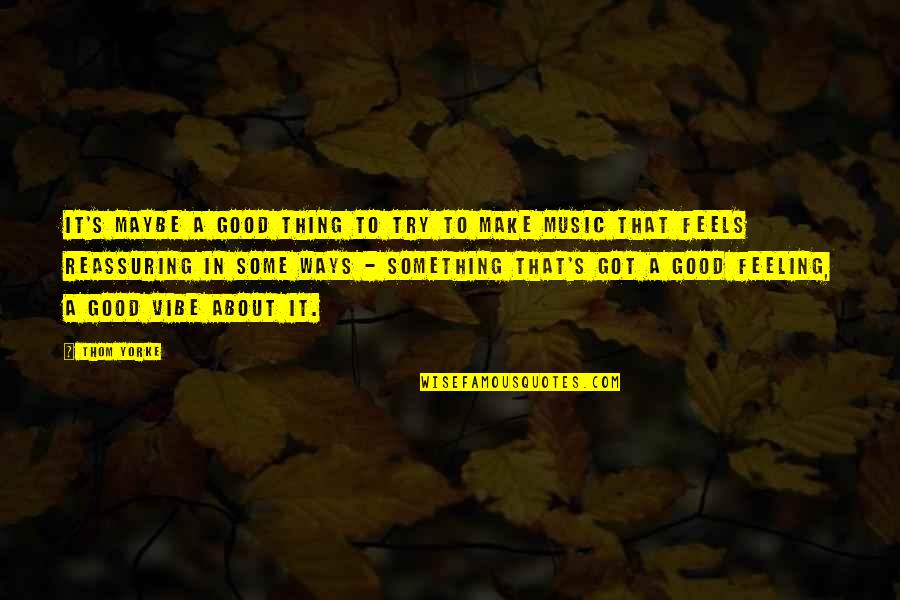 It's maybe a good thing to try to make music that feels reassuring in some ways - something that's got a good feeling, a good vibe about it. —
Thom Yorke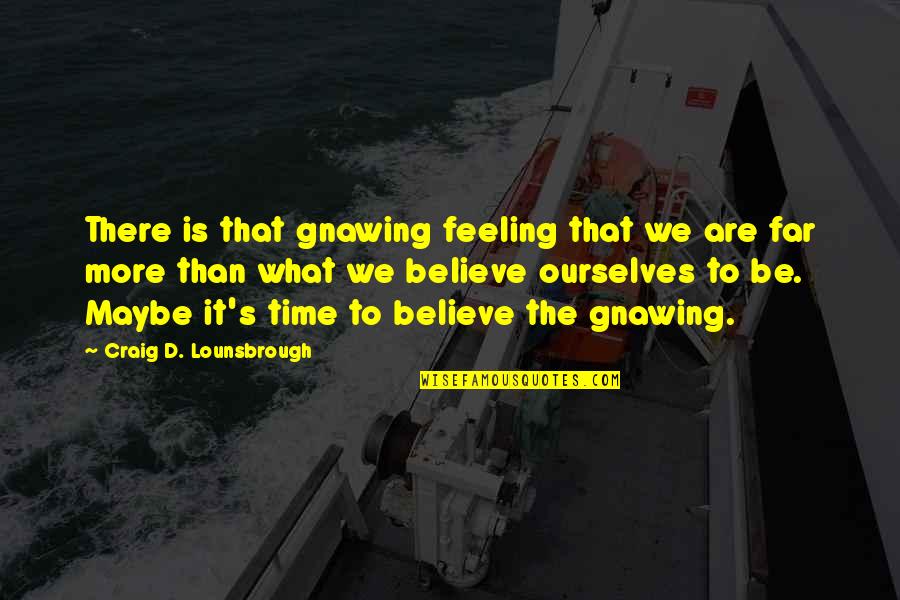 There is that gnawing feeling that we are far more than what we believe ourselves to be. Maybe it's time to believe the gnawing. —
Craig D. Lounsbrough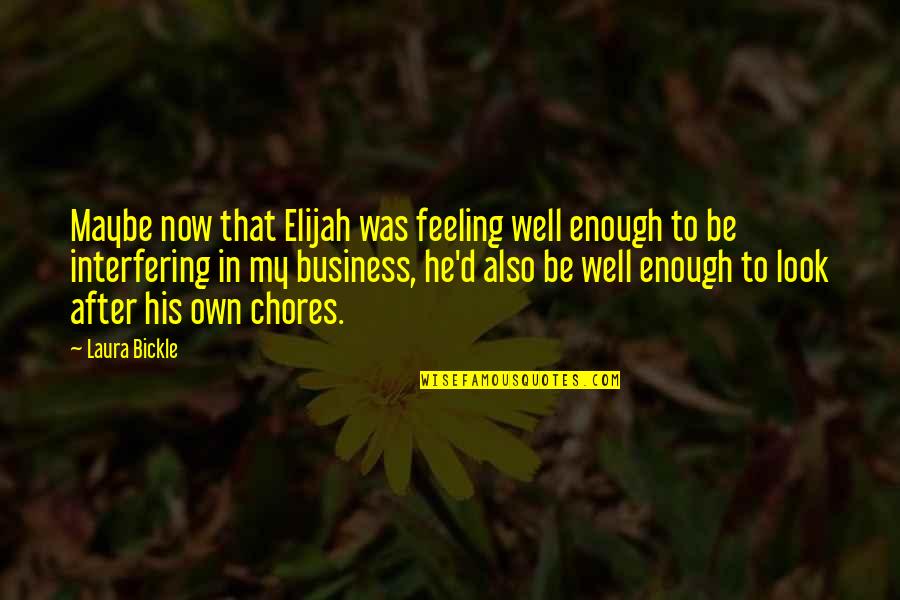 Maybe now that Elijah was feeling well enough to be interfering in my business, he'd also be well enough to look after his own chores. —
Laura Bickle