Fear And Control Quotes
Collection of top 33 famous quotes about Fear And Control
Fear And Control Quotes & Sayings
Happy to read and share the best inspirational Fear And Control quotes, sayings and quotations on Wise Famous Quotes.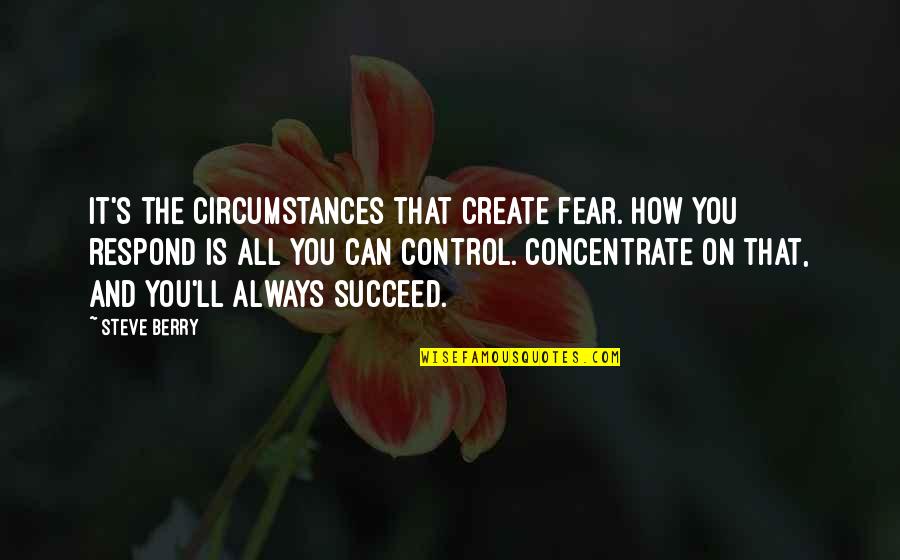 It's the circumstances that create fear. How you respond is all you can control. Concentrate on that, and you'll always succeed.
—
Steve Berry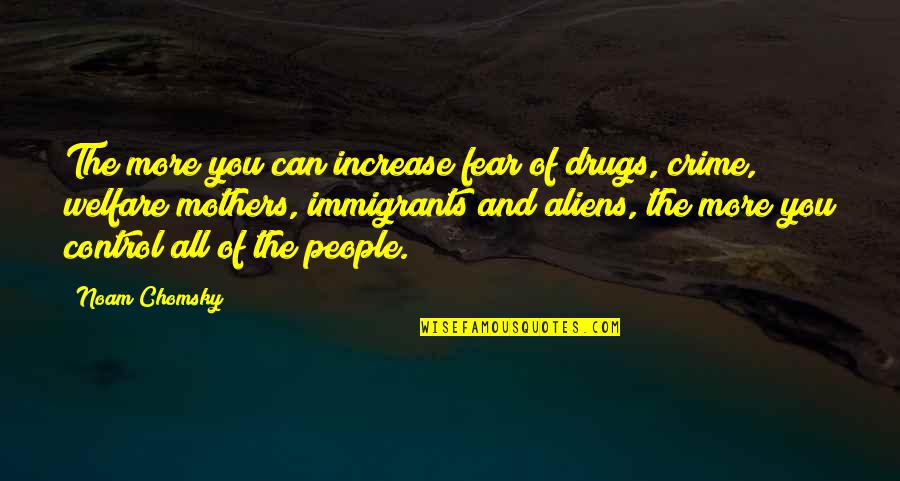 The more you can increase fear of drugs, crime, welfare mothers, immigrants and aliens, the more you control all of the people.
—
Noam Chomsky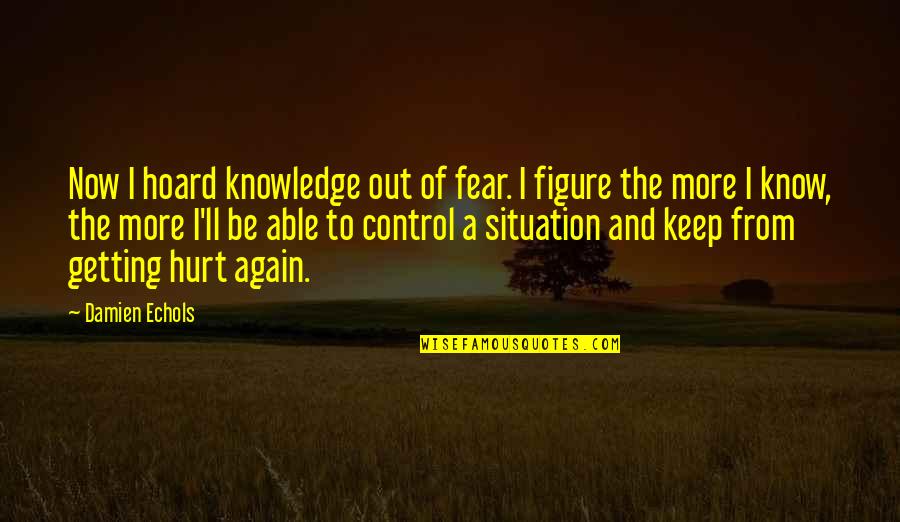 Now I hoard knowledge out of fear. I figure the more I know, the more I'll be able to control a situation and keep from getting hurt again.
—
Damien Echols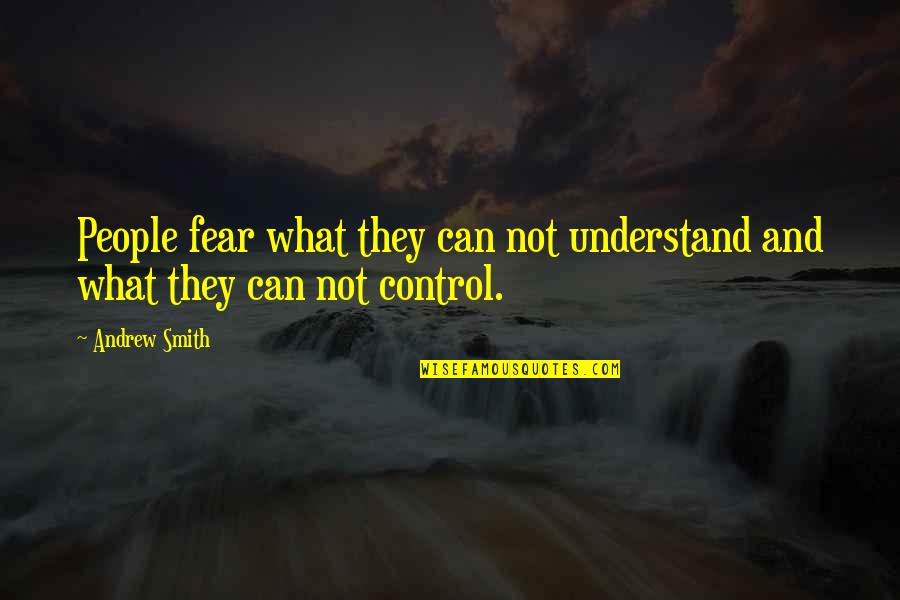 People fear what they can not understand and what they can not control. —
Andrew Smith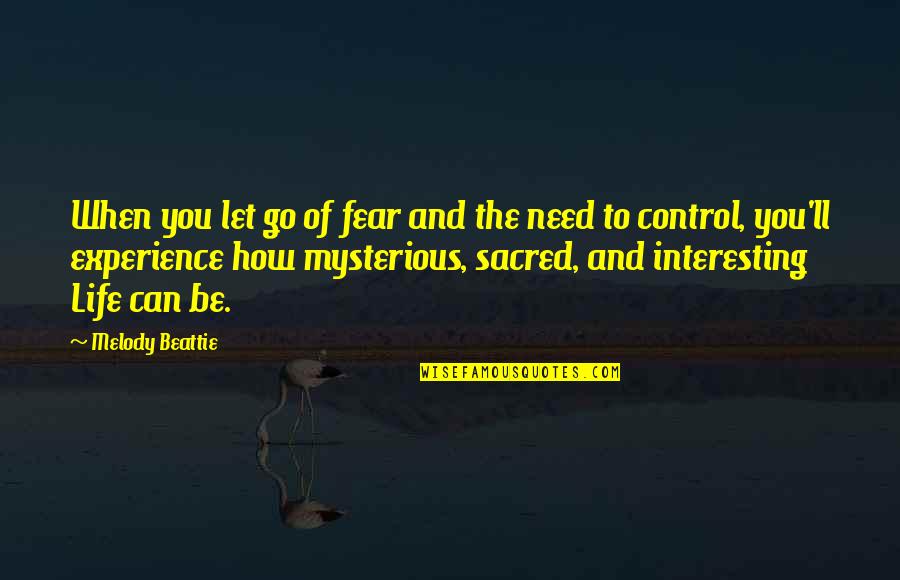 When you let go of fear and the need to control, you'll experience how mysterious, sacred, and interesting Life can be. —
Melody Beattie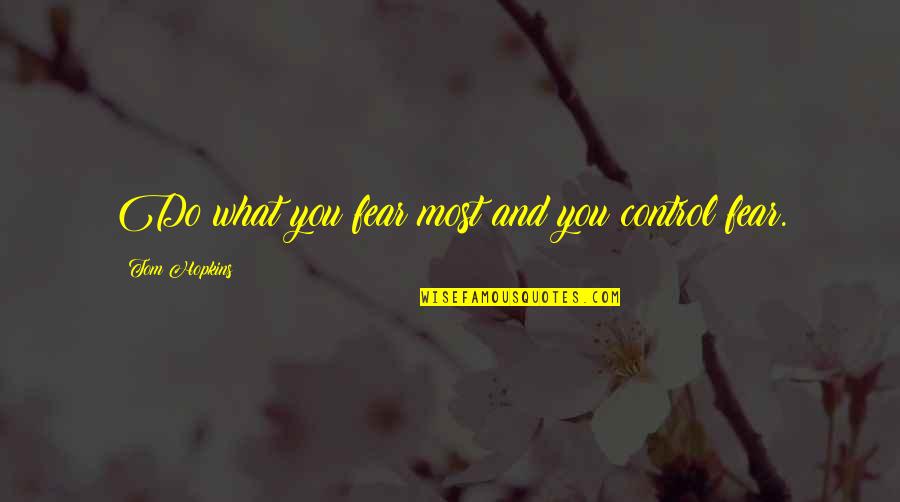 Do what you fear most and you control fear. —
Tom Hopkins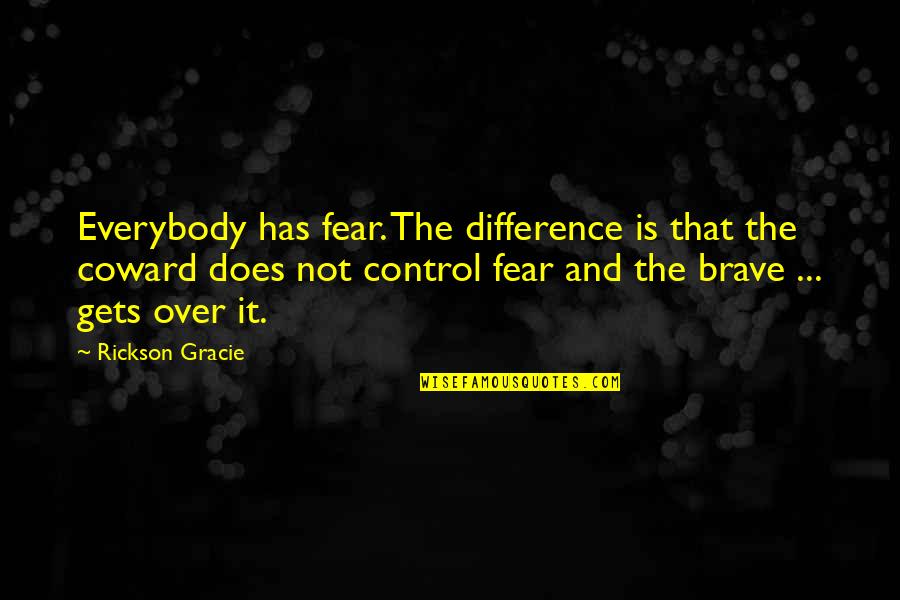 Everybody has fear. The difference is that the coward does not control fear and the brave ... gets over it. —
Rickson Gracie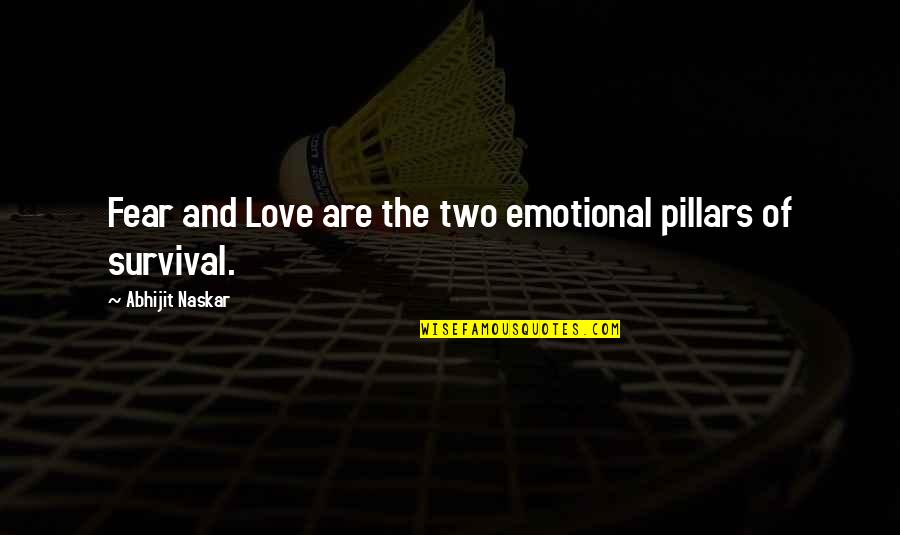 Fear and Love are the two emotional pillars of survival. —
Abhijit Naskar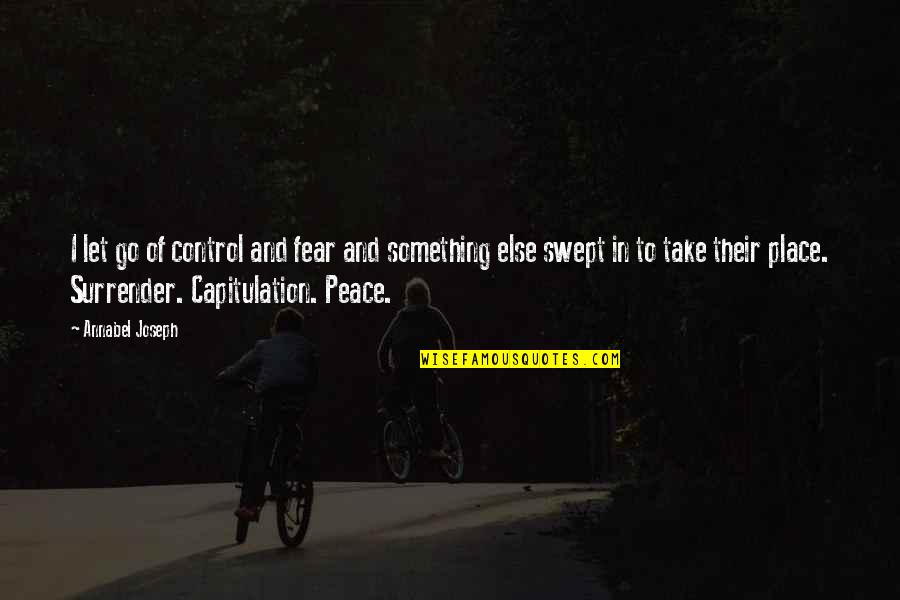 I let go of control and fear and something else swept in to take their place. Surrender. Capitulation. Peace. —
Annabel Joseph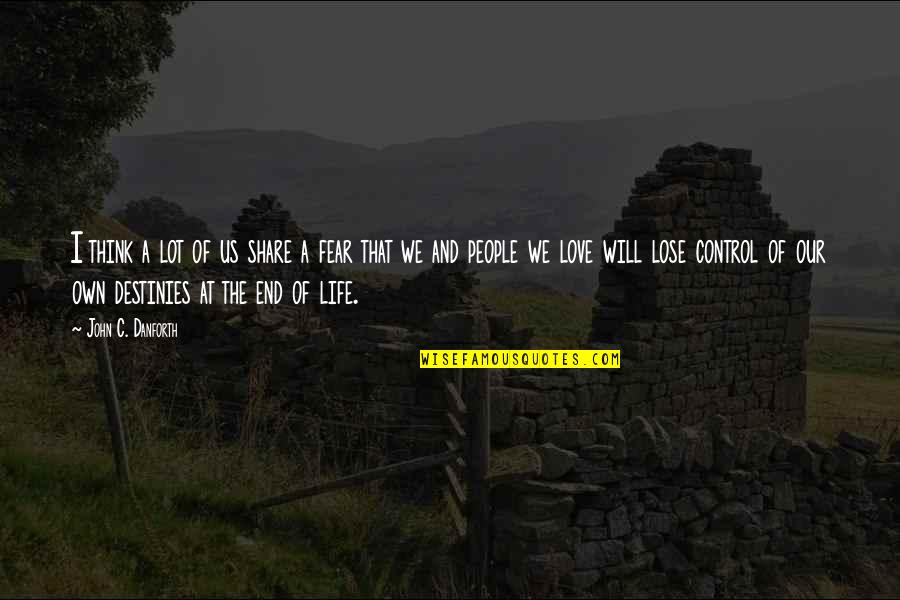 I think a lot of us share a fear that we and people we love will lose control of our own destinies at the end of life. —
John C. Danforth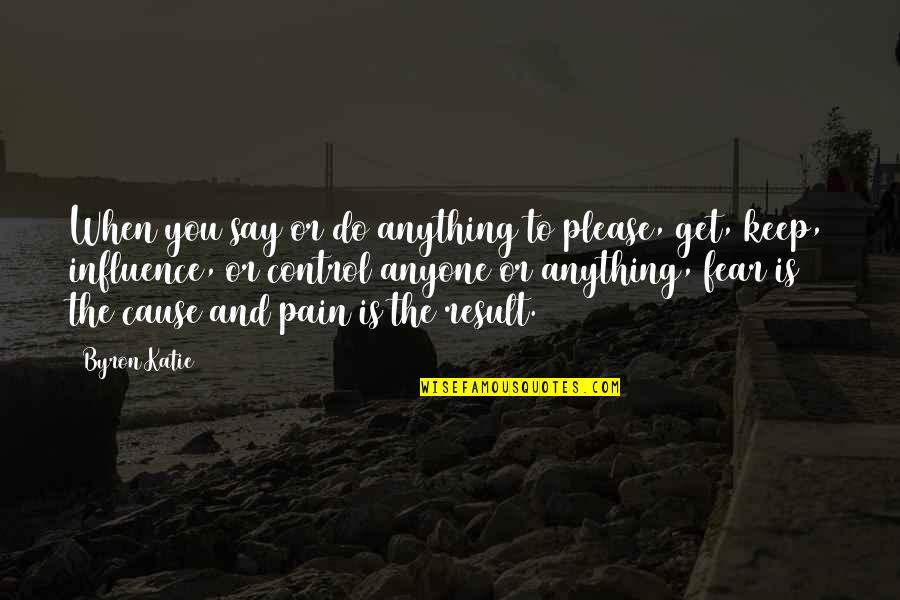 When you say or do anything to please, get, keep, influence, or control anyone or anything, fear is the cause and pain is the result. —
Byron Katie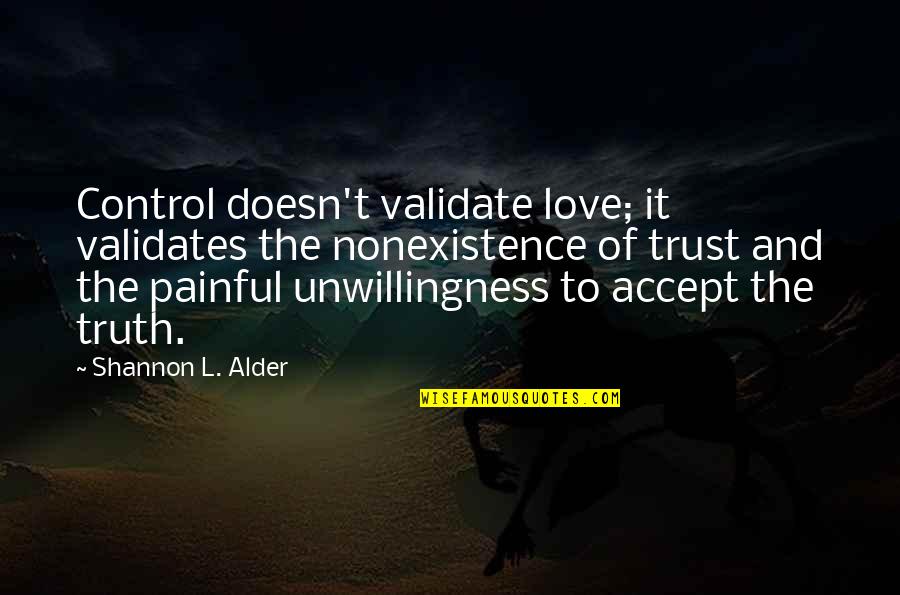 Control doesn't validate love; it validates the nonexistence of trust and the painful unwillingness to accept the truth. —
Shannon L. Alder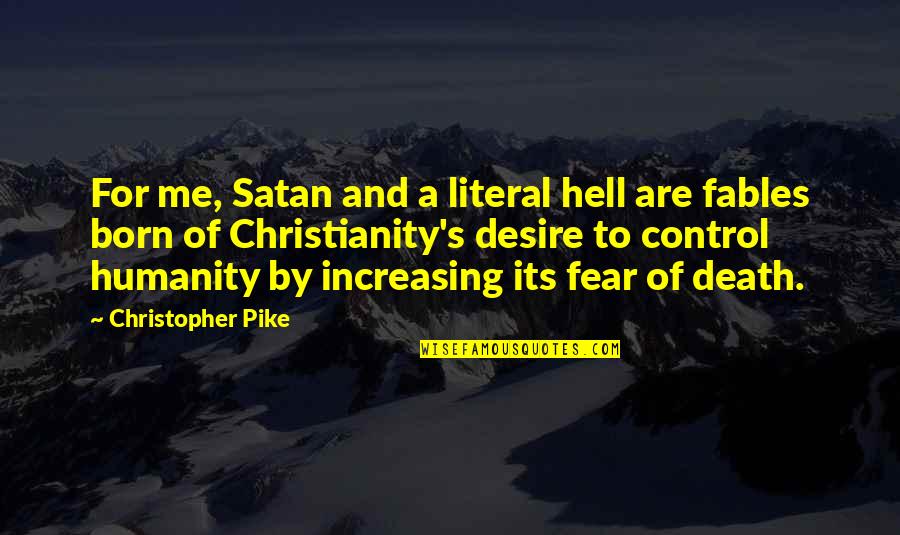 For me, Satan and a literal hell are fables born of Christianity's desire to control humanity by increasing its fear of death. —
Christopher Pike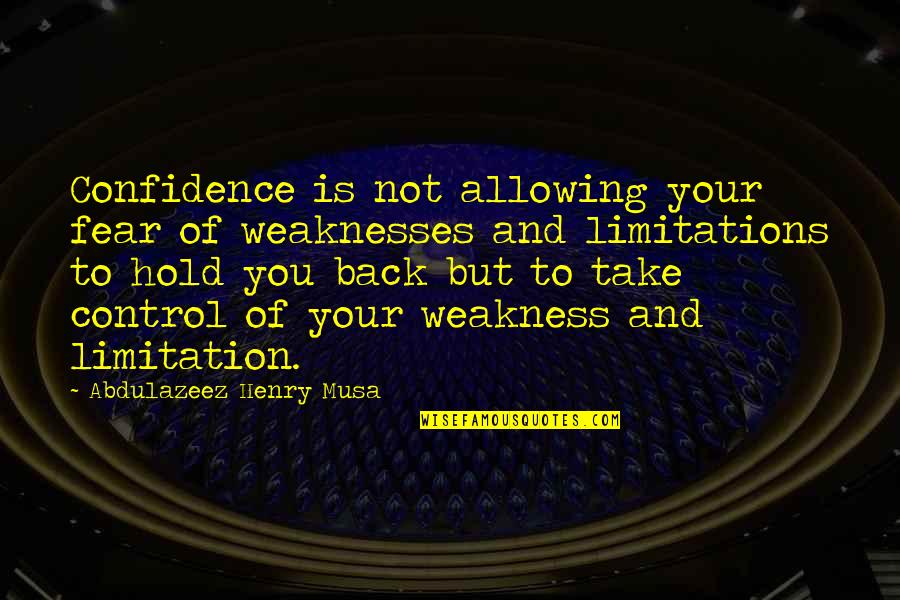 Confidence is not allowing your fear of weaknesses and limitations to hold you back but to take control of your weakness and limitation. —
Abdulazeez Henry Musa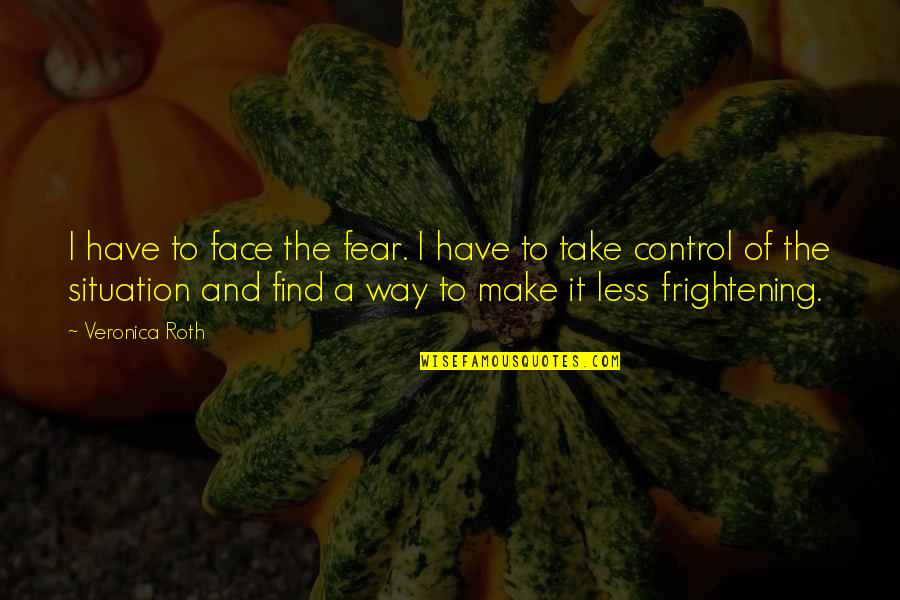 I have to face the fear. I have to take control of the situation and find a way to make it less frightening. —
Veronica Roth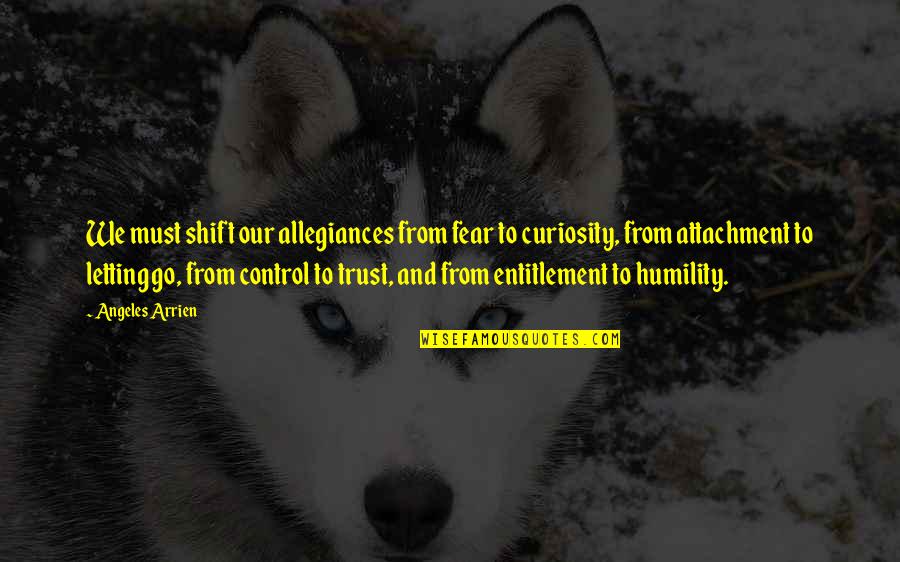 We must shift our allegiances from fear to curiosity, from attachment to letting go, from control to trust, and from entitlement to humility. —
Angeles Arrien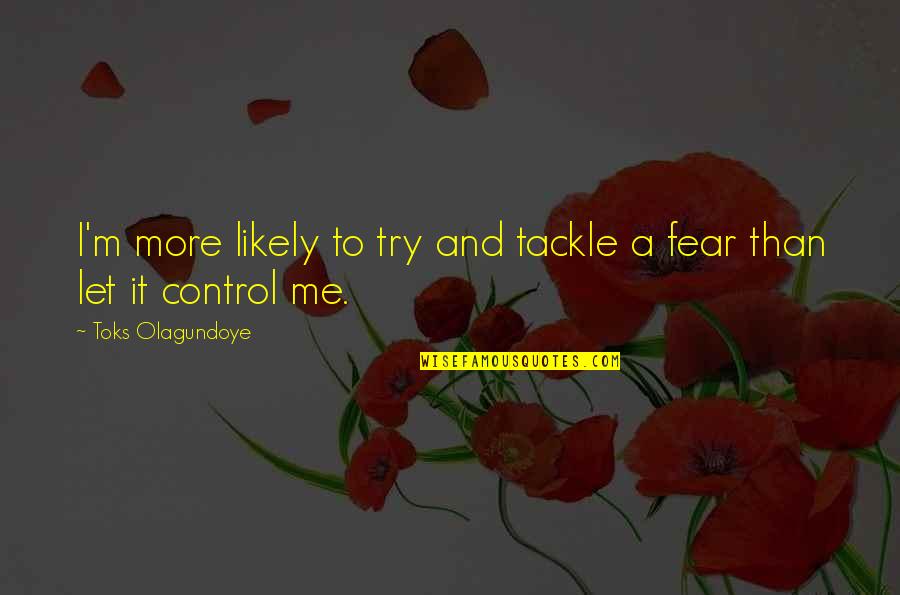 I'm more likely to try and tackle a fear than let it control me. —
Toks Olagundoye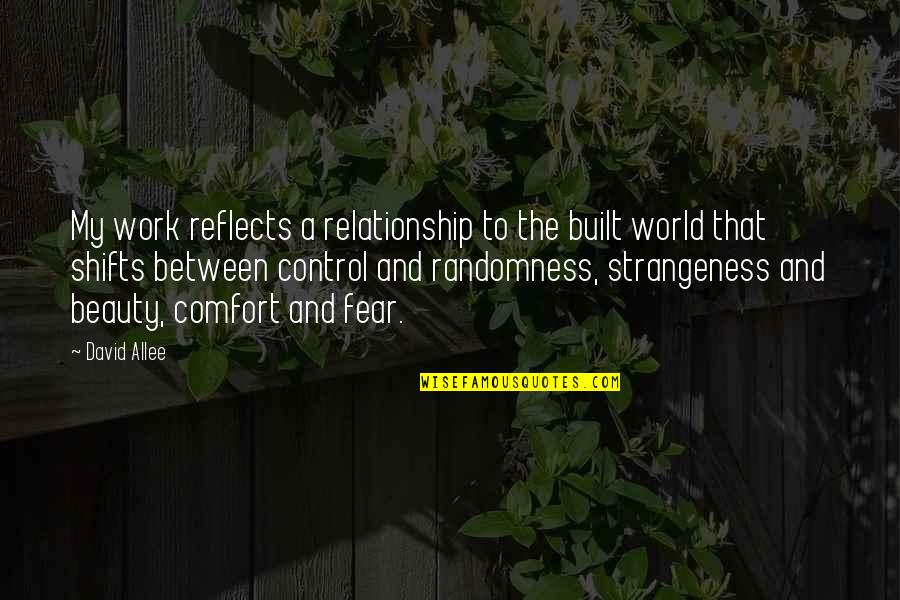 My work reflects a relationship to the built world that shifts between control and randomness, strangeness and beauty, comfort and fear. —
David Allee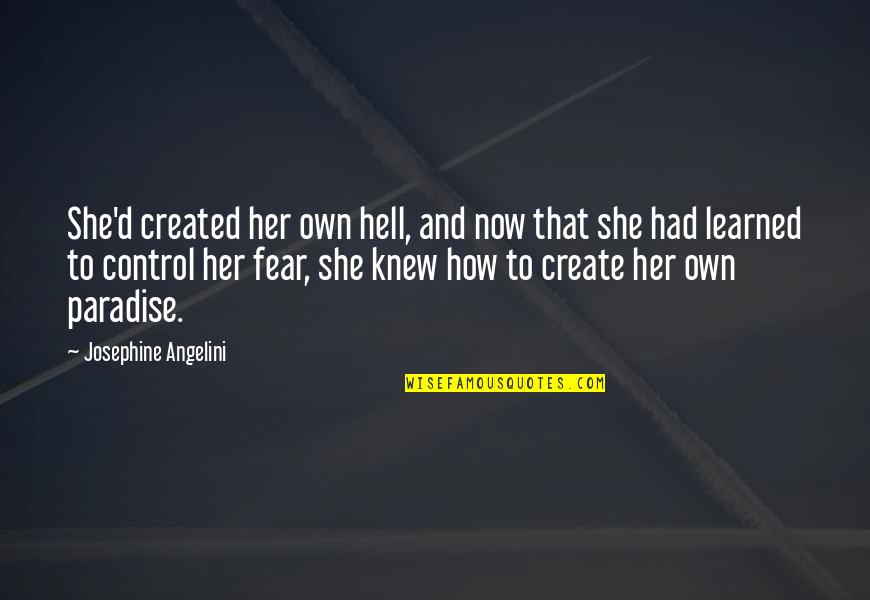 She'd created her own hell, and now that she had learned to control her fear, she knew how to create her own paradise. —
Josephine Angelini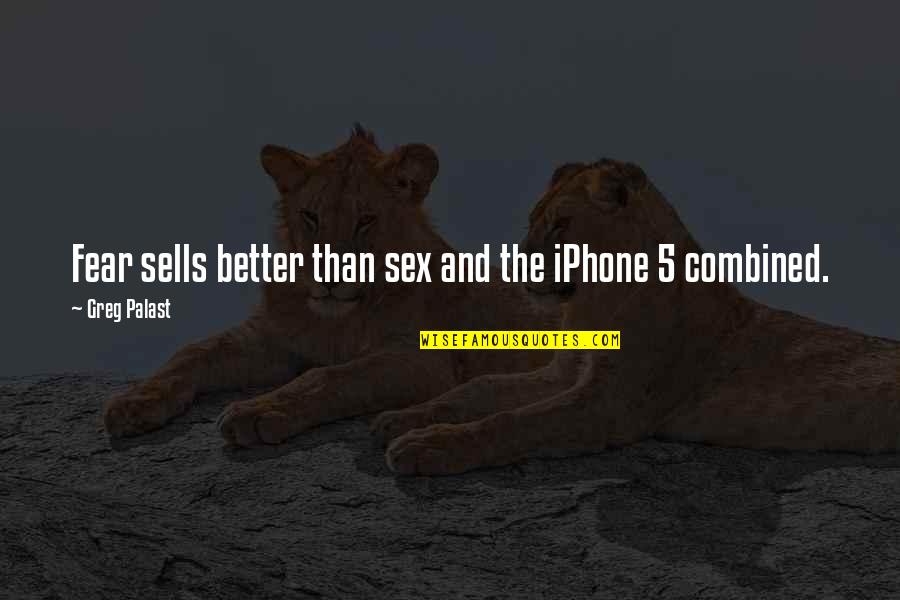 Fear sells better than sex and the iPhone 5 combined. —
Greg Palast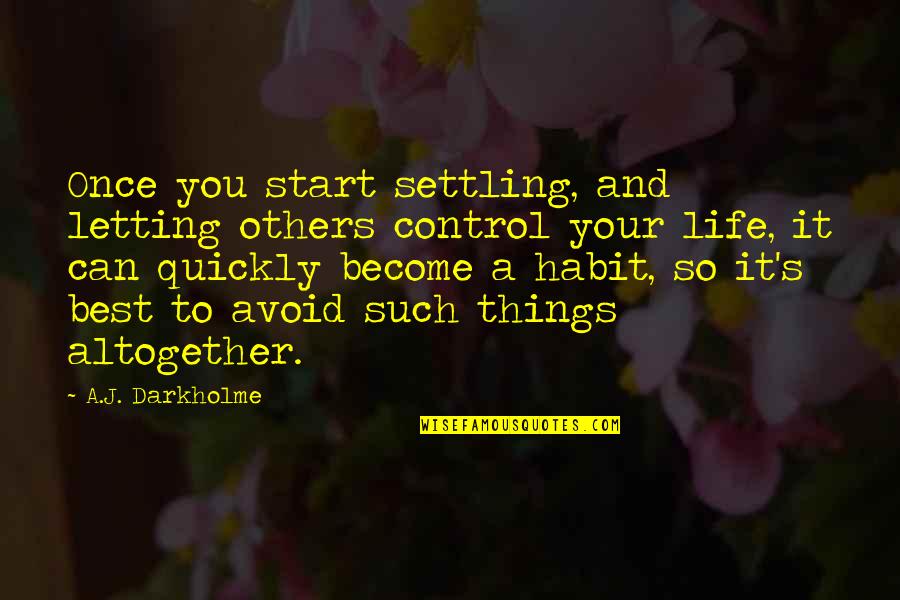 Once you start settling, and letting others control your life, it can quickly become a habit, so it's best to avoid such things altogether. —
A.J. Darkholme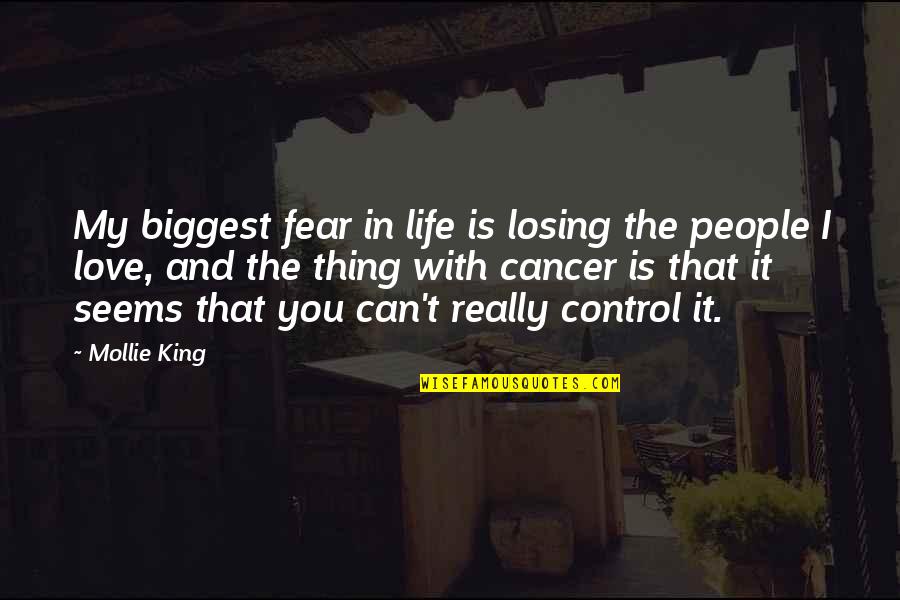 My biggest fear in life is losing the people I love, and the thing with cancer is that it seems that you can't really control it. —
Mollie King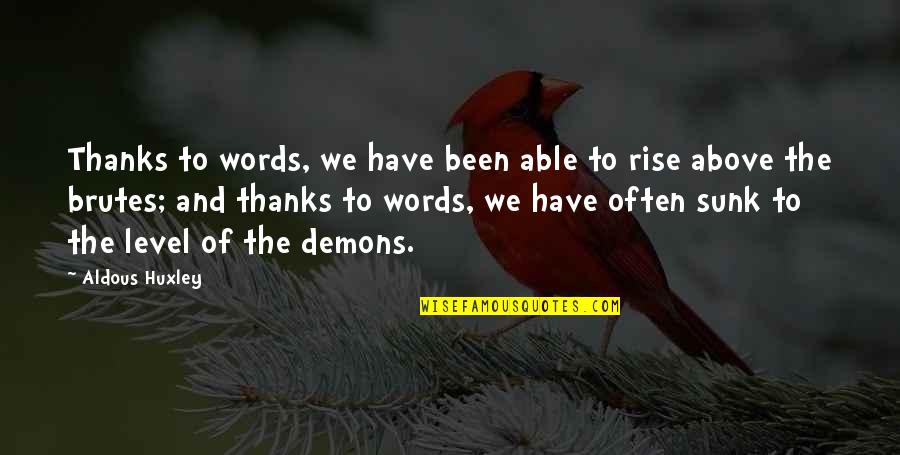 Thanks to words, we have been able to rise above the brutes; and thanks to words, we have often sunk to the level of the demons. —
Aldous Huxley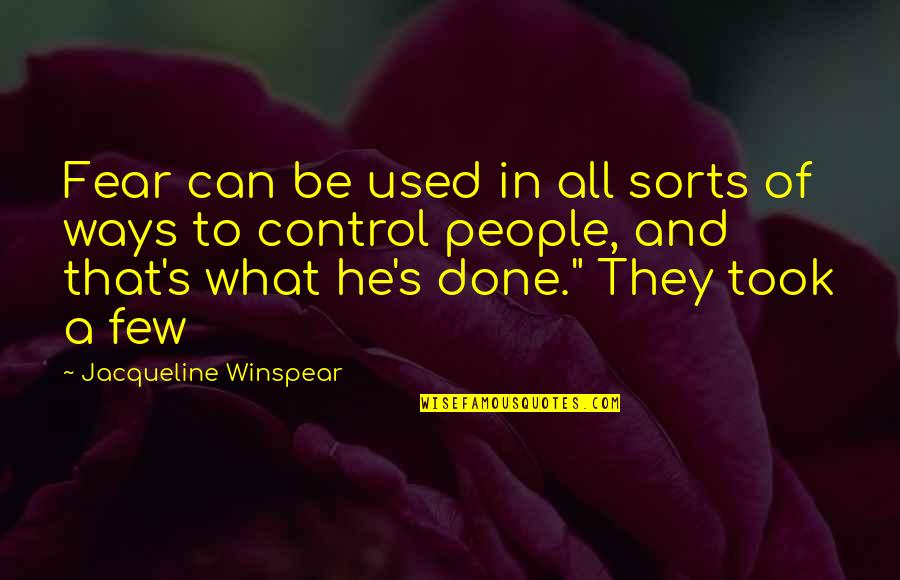 Fear can be used in all sorts of ways to control people, and that's what he's done." They took a few —
Jacqueline Winspear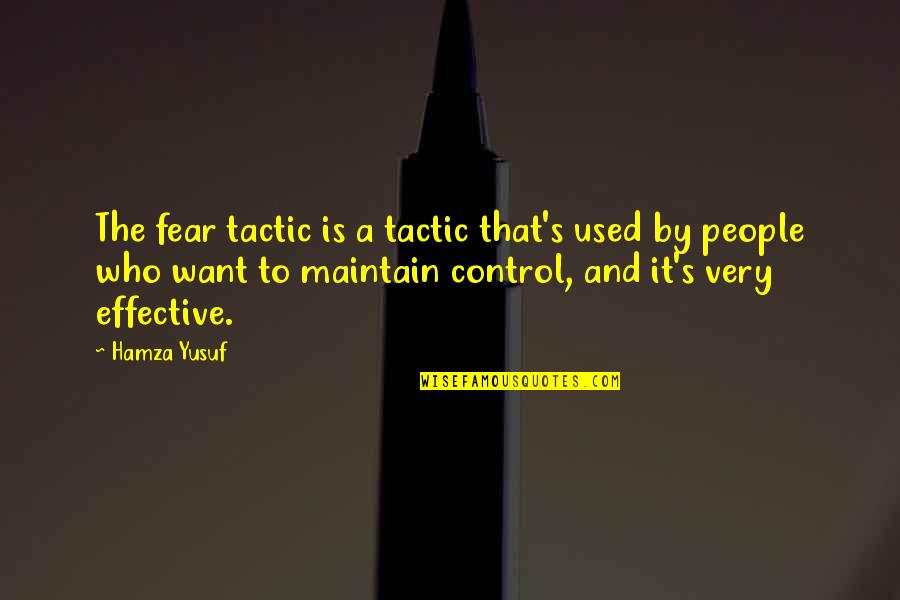 The fear tactic is a tactic that's used by people who want to maintain control, and it's very effective. —
Hamza Yusuf
Becoming fearless isn't the point. That's impossible. It's learning how to control your fear, and how to be free from it. —
Veronica Roth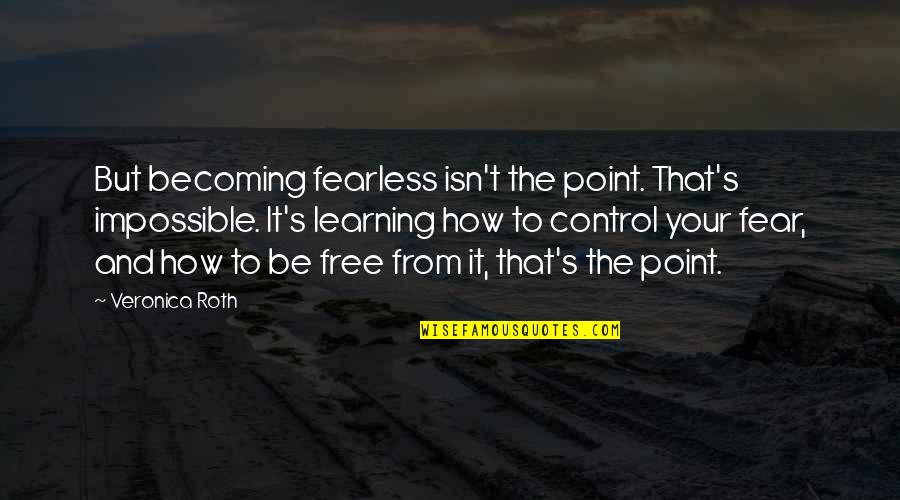 But becoming fearless isn't the point. That's impossible. It's learning how to control your fear, and how to be free from it, that's the point. —
Veronica Roth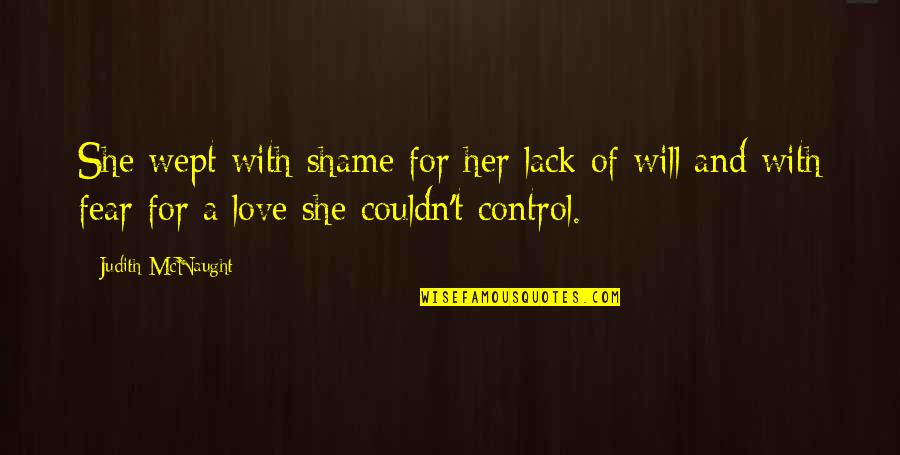 She wept with shame for her lack of will and with fear for a love she couldn't control. —
Judith McNaught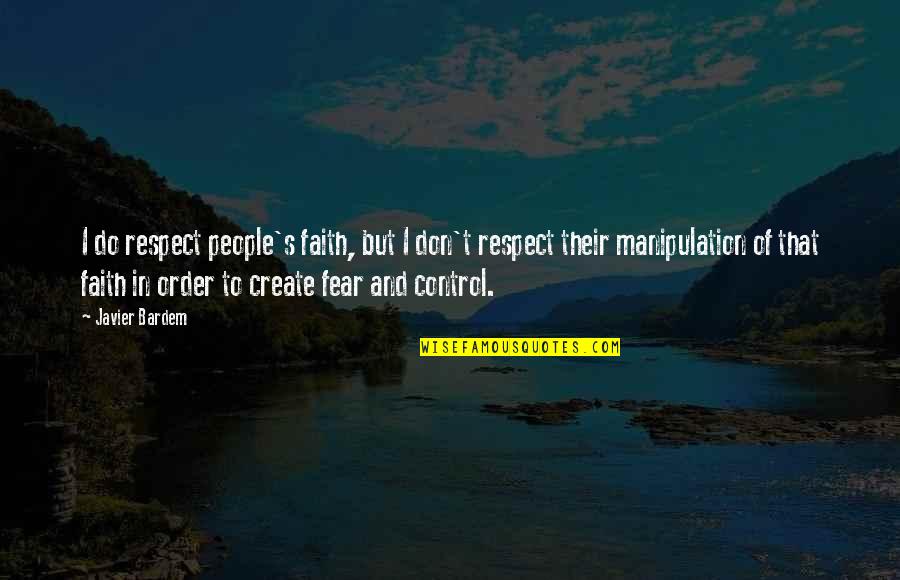 I do respect people's faith, but I don't respect their manipulation of that faith in order to create
fear and control
. —
Javier Bardem