Faith Without Doubt Quotes
Collection of top 56 famous quotes about Faith Without Doubt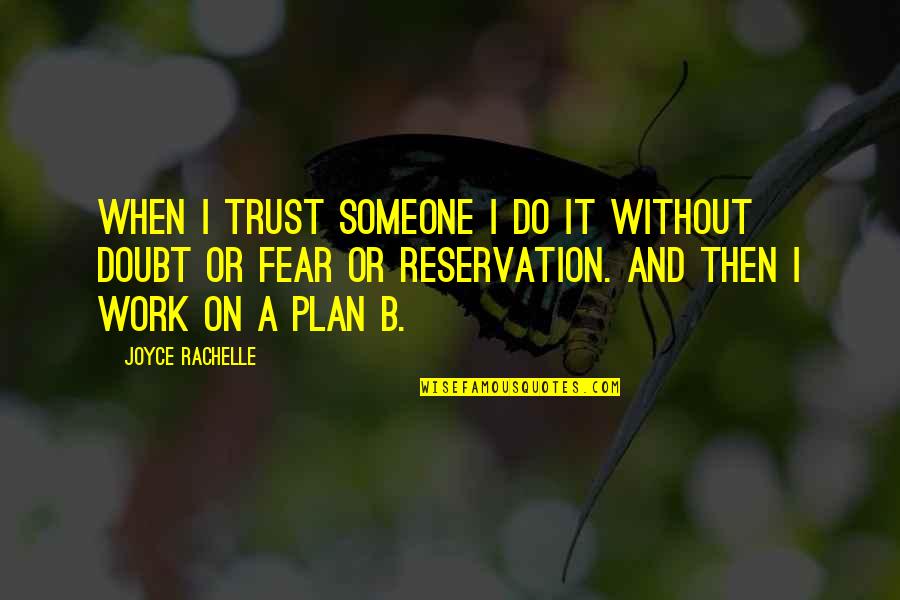 When I trust someone I do it without doubt or fear or reservation. And then I work on a Plan B.
—
Joyce Rachelle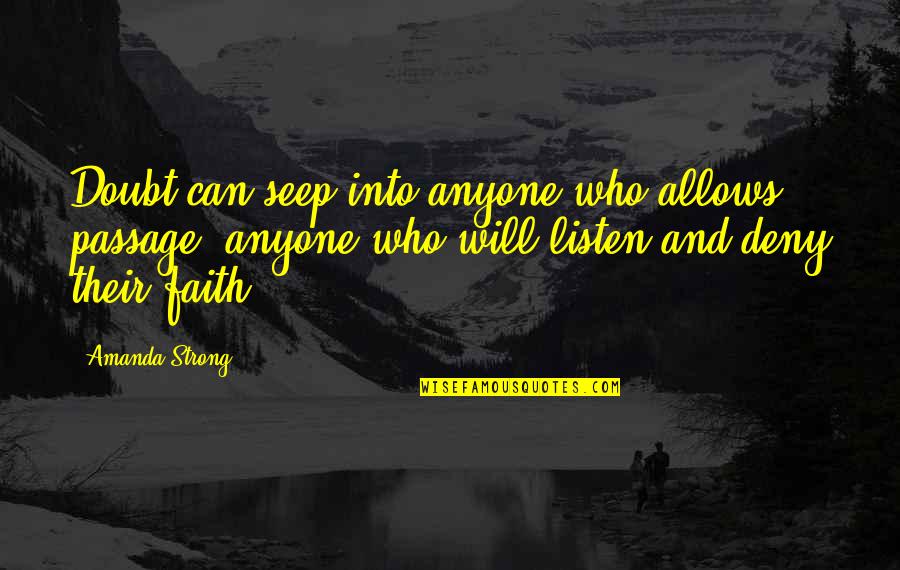 Doubt can seep into anyone who allows passage, anyone who will listen and deny their faith.
—
Amanda Strong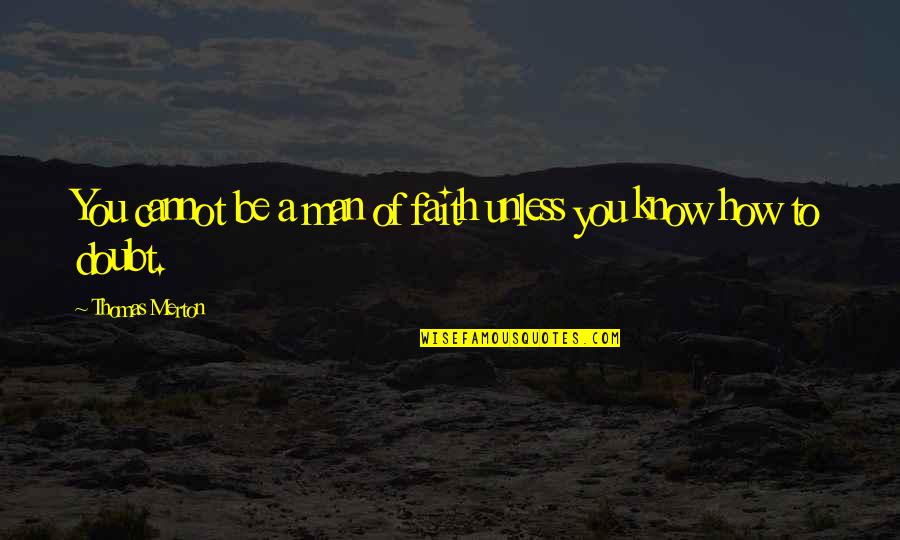 You cannot be a man of faith unless you know how to doubt.
—
Thomas Merton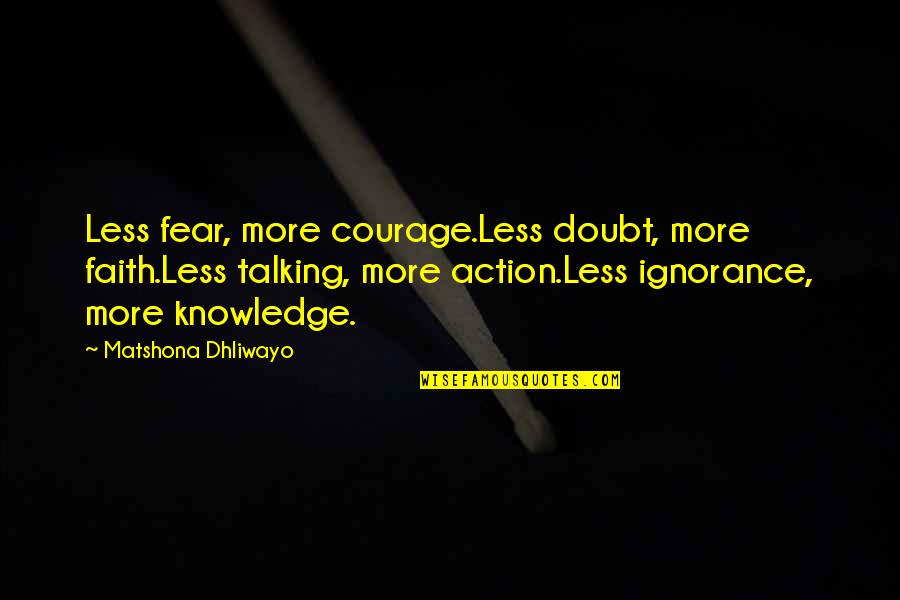 Less fear, more courage.
Less doubt, more faith.
Less talking, more action.
Less ignorance, more knowledge.
—
Matshona Dhliwayo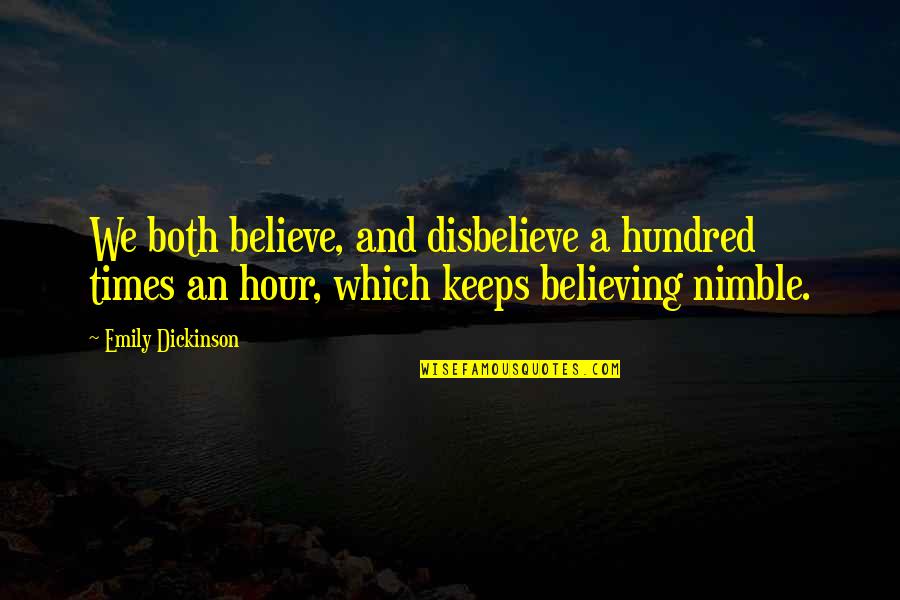 We both believe, and disbelieve a hundred times an hour, which keeps believing nimble.
—
Emily Dickinson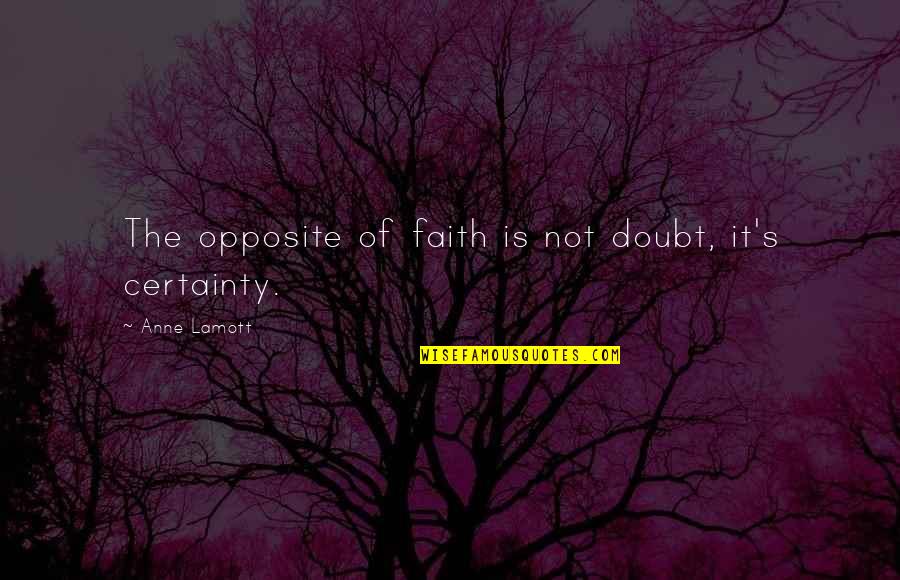 The opposite of faith is not doubt, it's certainty.
—
Anne Lamott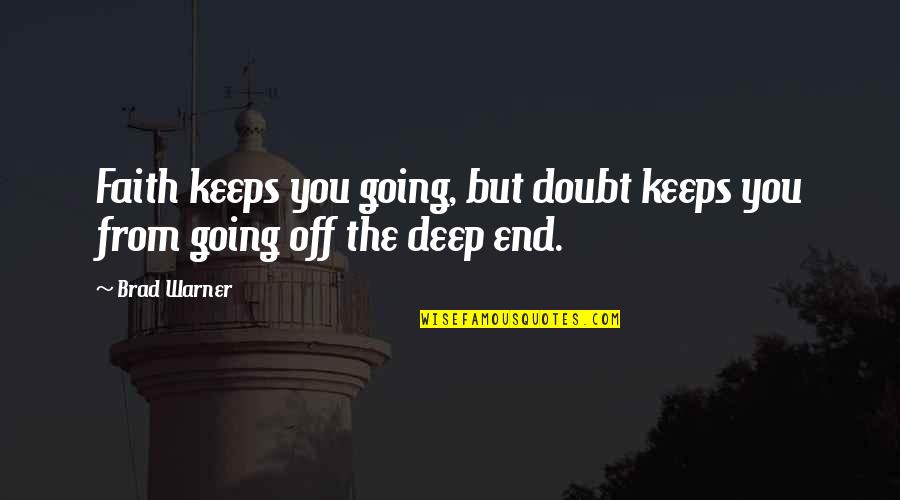 Faith keeps you going, but doubt keeps you from going off the deep end.
—
Brad Warner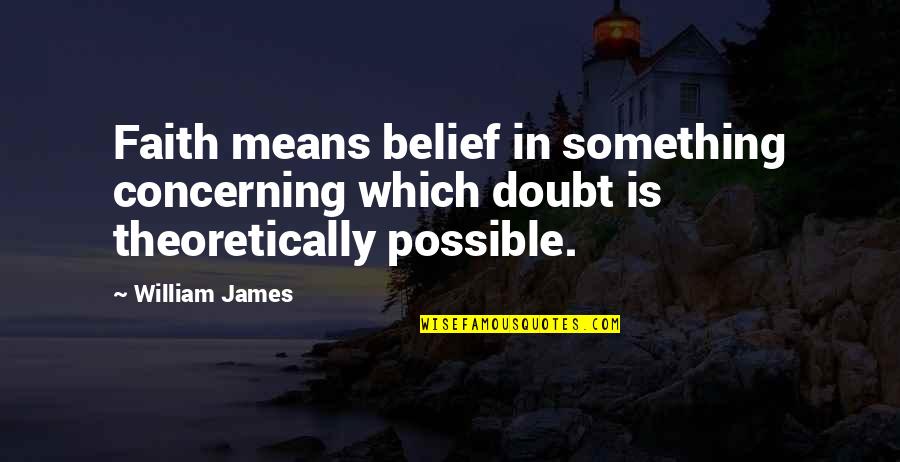 Faith means belief in something concerning which doubt is theoretically possible.
—
William James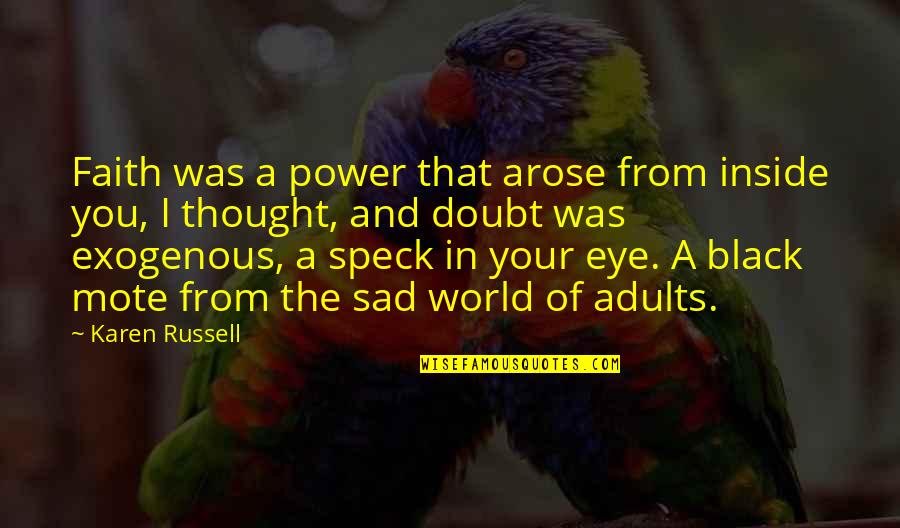 Faith was a power that arose from inside you, I thought, and doubt was exogenous, a speck in your eye. A black mote from the sad world of adults.
—
Karen Russell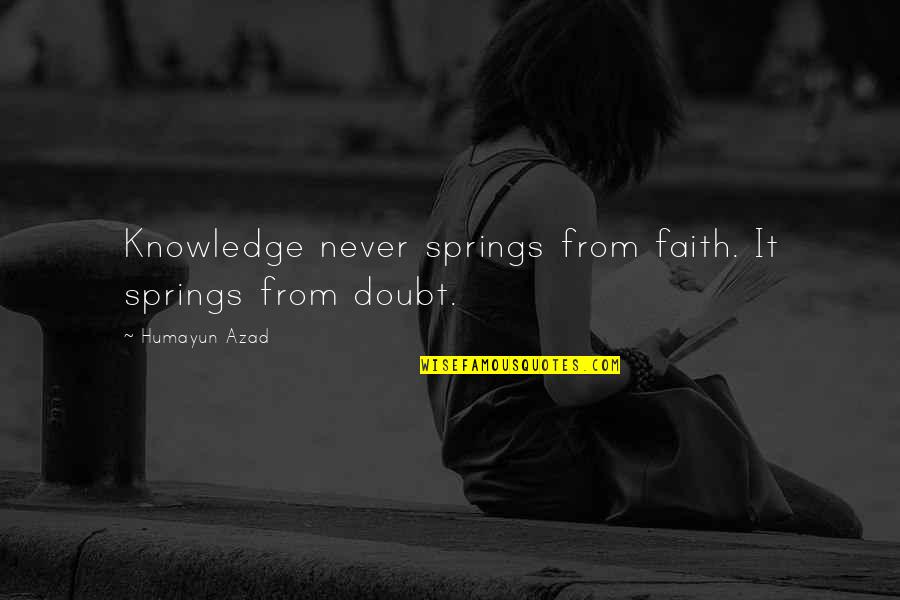 Knowledge never springs from faith. It springs from doubt.
—
Humayun Azad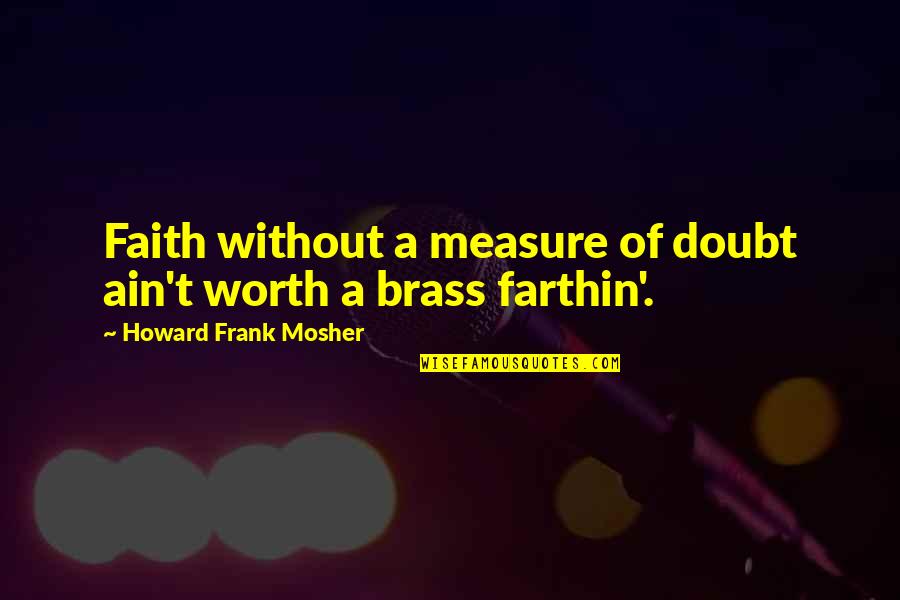 Faith without a measure of doubt ain't worth a brass farthin'.
—
Howard Frank Mosher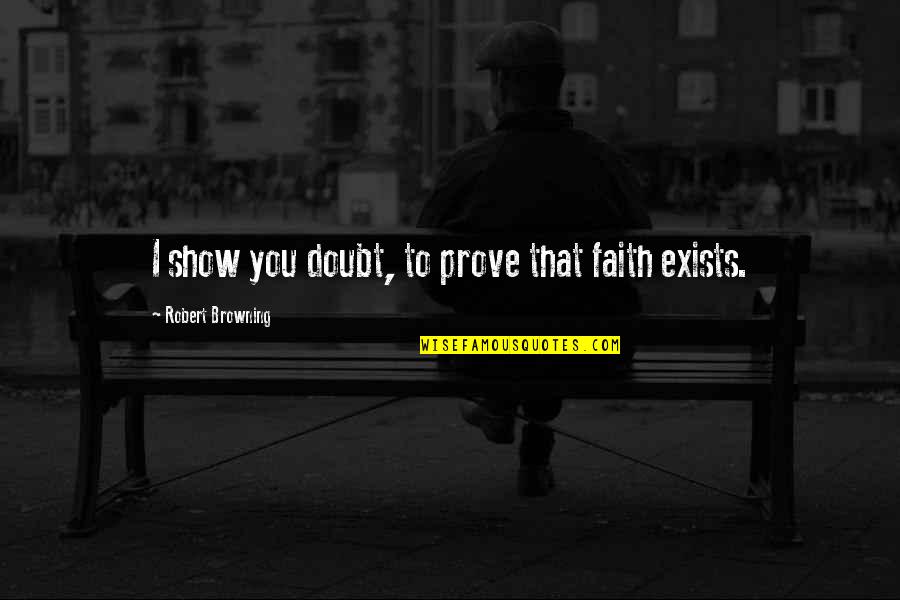 I show you doubt, to prove that faith exists.
—
Robert Browning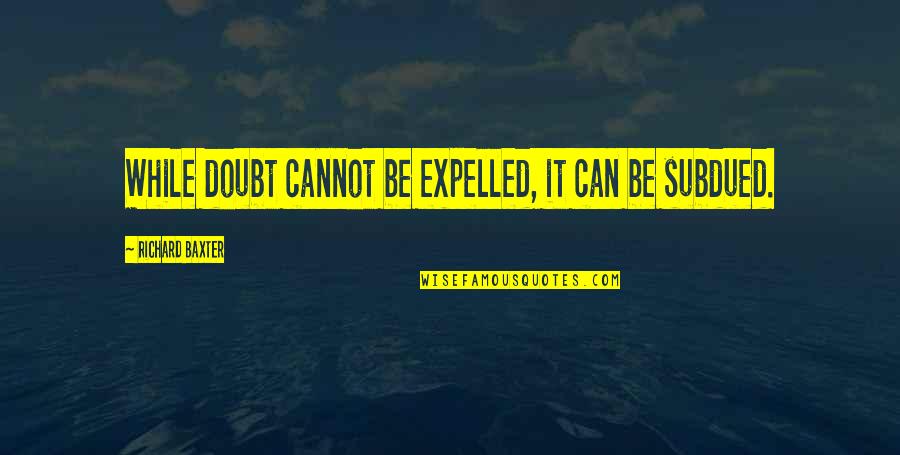 While doubt cannot be expelled, it can be subdued.
—
Richard Baxter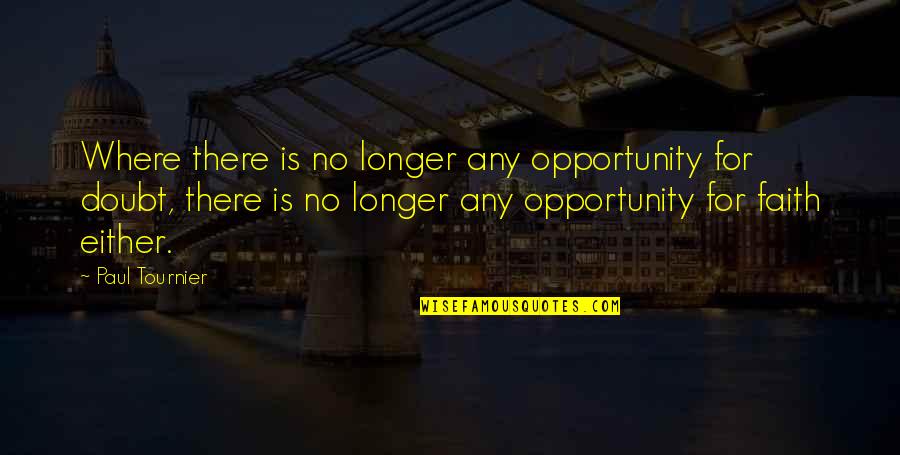 Where there is no longer any opportunity for doubt, there is no longer any opportunity for faith either.
—
Paul Tournier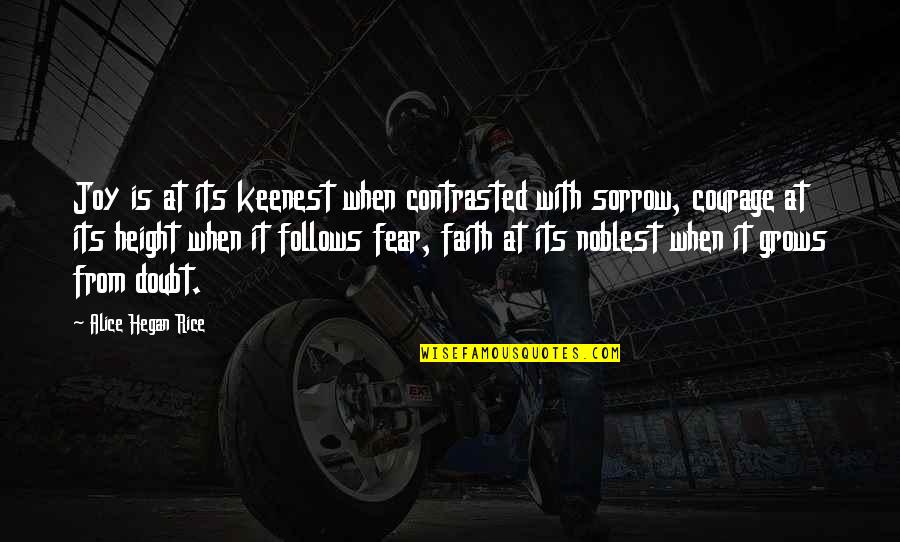 Joy is at its keenest when contrasted with sorrow, courage at its height when it follows fear, faith at its noblest when it grows from doubt. —
Alice Hegan Rice
Doubts are the ants in the pants of faith. They keep it awake and moving. —
Frederick Buechner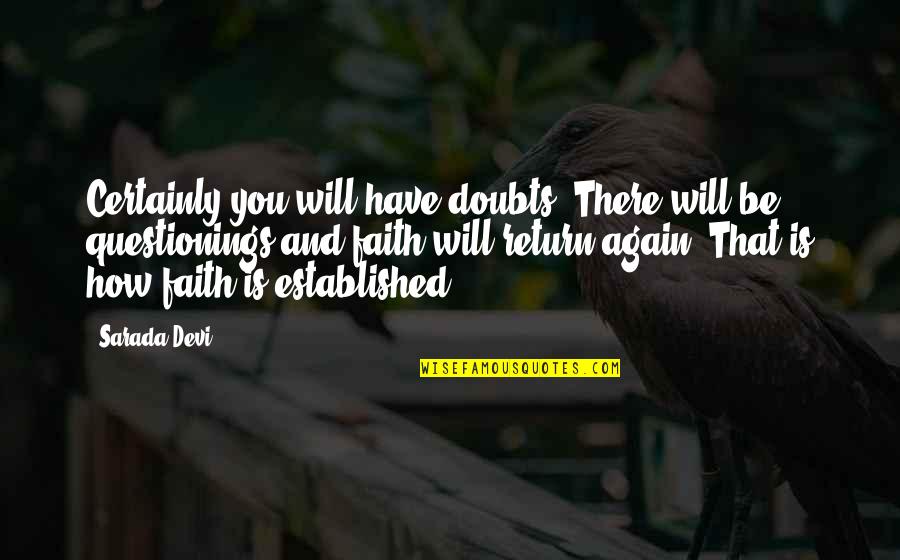 Certainly you will have doubts. There will be questionings and faith will return again. That is how faith is established. —
Sarada Devi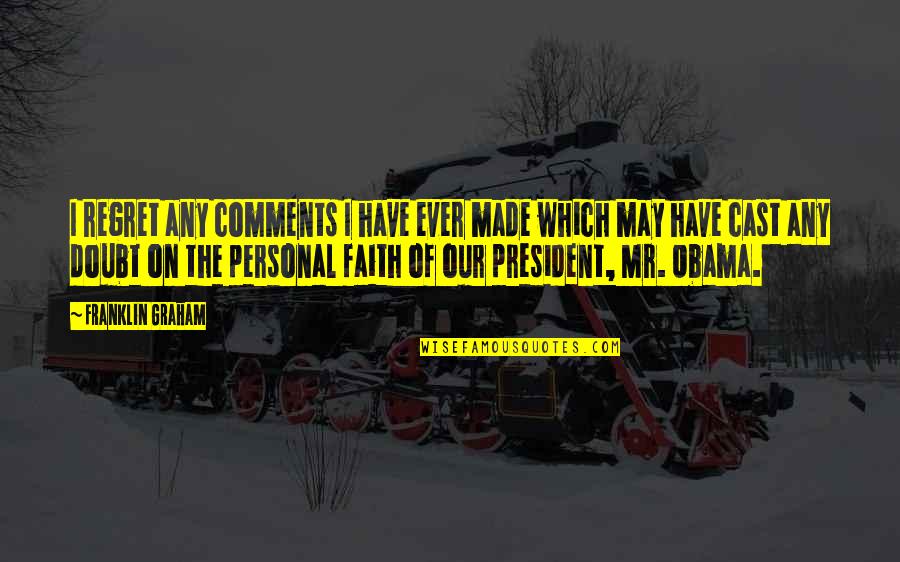 I regret any comments I have ever made which may have cast any doubt on the personal faith of our president, Mr. Obama. —
Franklin Graham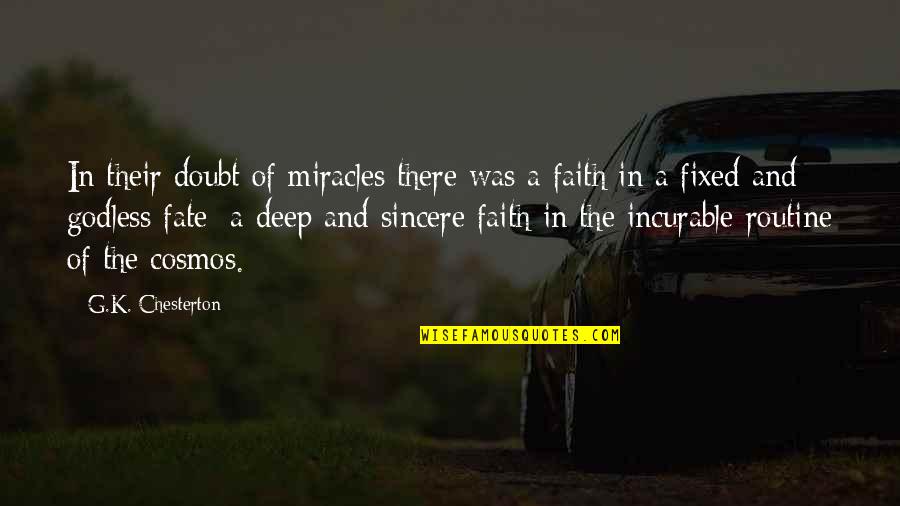 In their doubt of miracles there was a faith in a fixed and godless fate; a deep and sincere faith in the incurable routine of the cosmos. —
G.K. Chesterton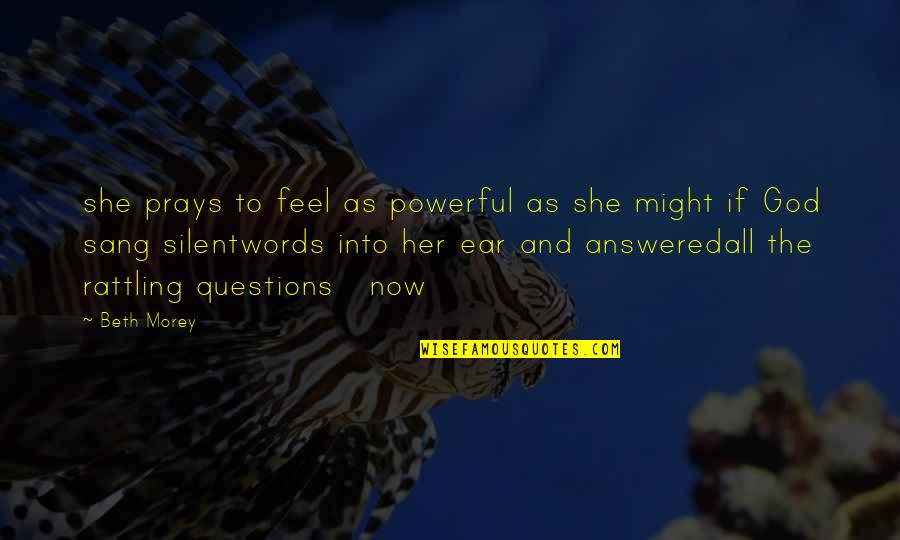 she prays to feel as powerful
as she might if God sang silent
words into her ear and answered
all the rattling questions
now —
Beth Morey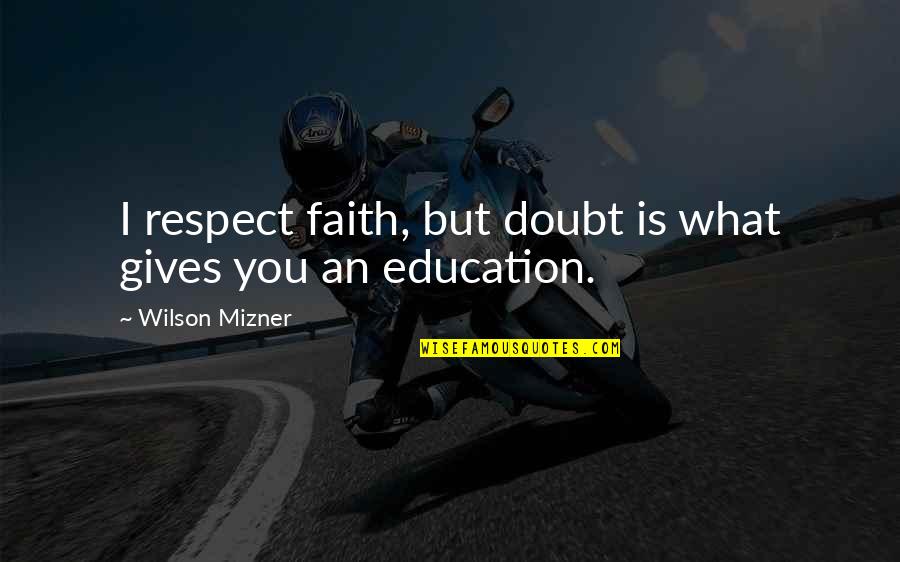 I respect faith, but doubt is what gives you an education. —
Wilson Mizner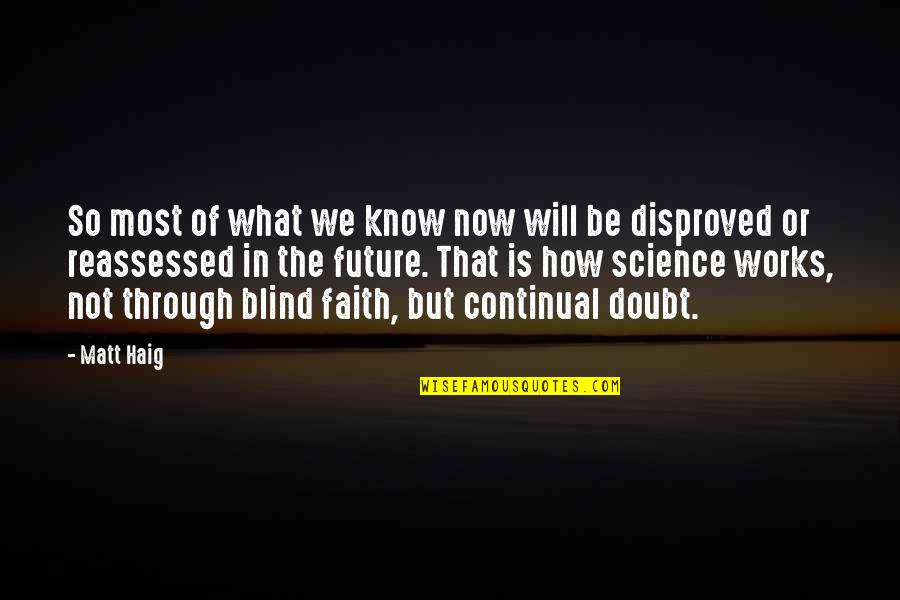 So most of what we know now will be disproved or reassessed in the future. That is how science works, not through blind faith, but continual doubt. —
Matt Haig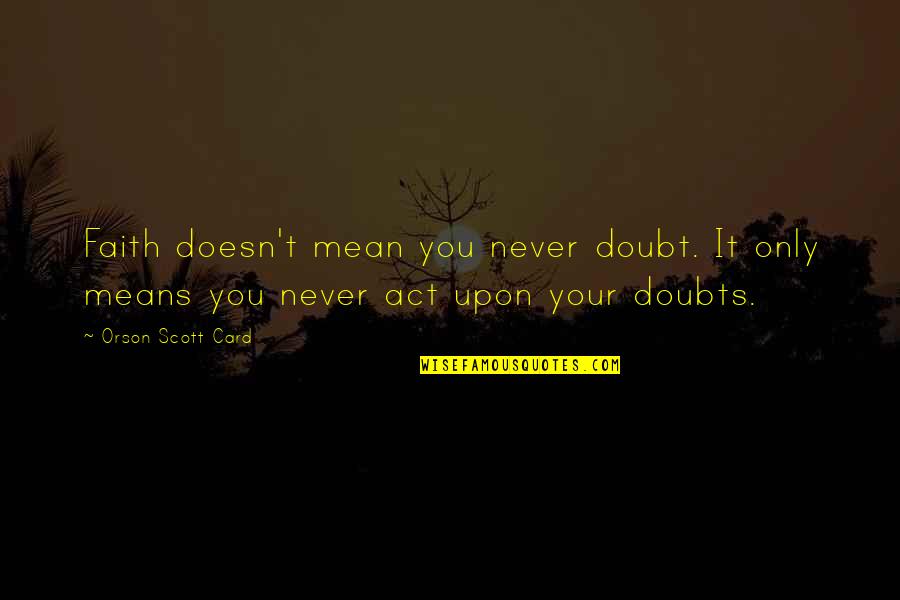 Faith doesn't mean you never doubt. It only means you never act upon your doubts. —
Orson Scott Card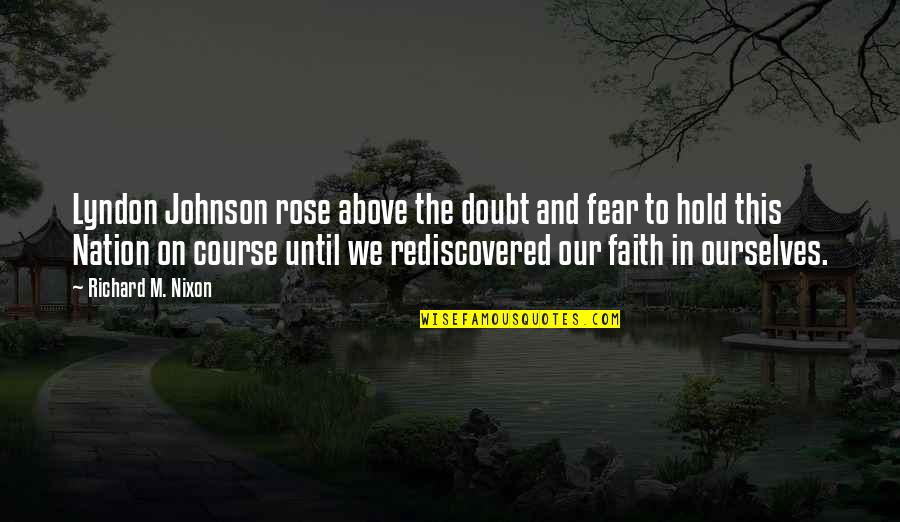 Lyndon Johnson rose above the doubt and fear to hold this Nation on course until we rediscovered our faith in ourselves. —
Richard M. Nixon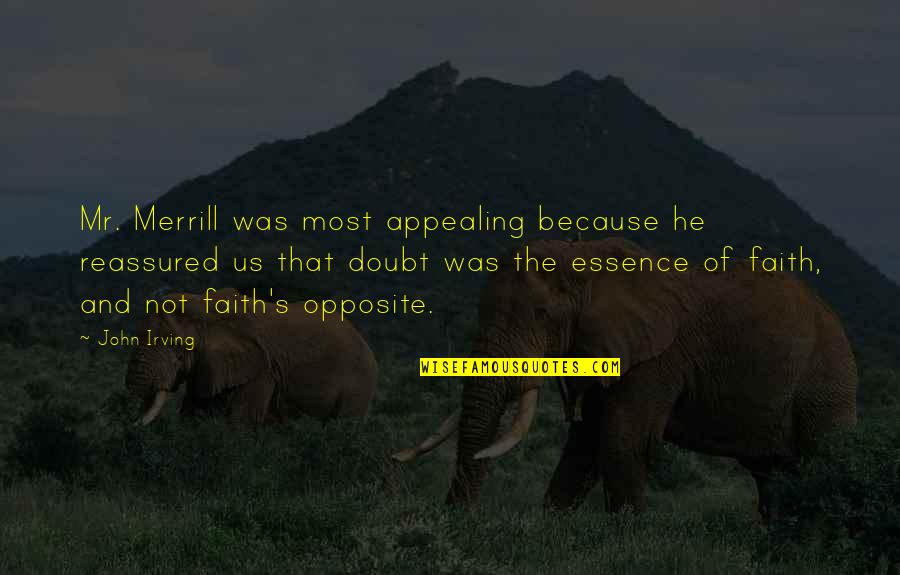 Mr. Merrill was most appealing because he reassured us that doubt was the essence of faith, and not faith's opposite. —
John Irving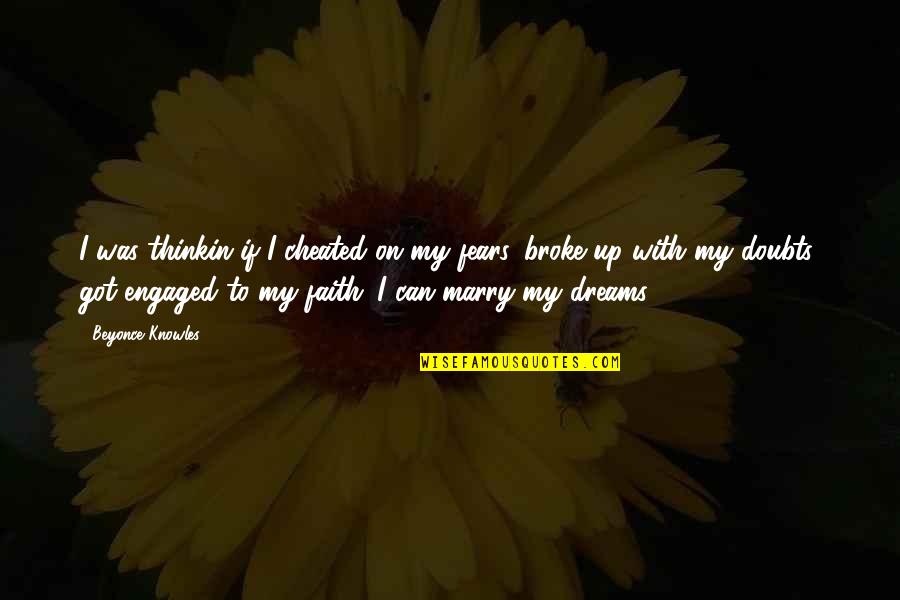 I was thinkin if I cheated on my fears, broke up with my doubts, got engaged to my faith. I can marry my dreams. —
Beyonce Knowles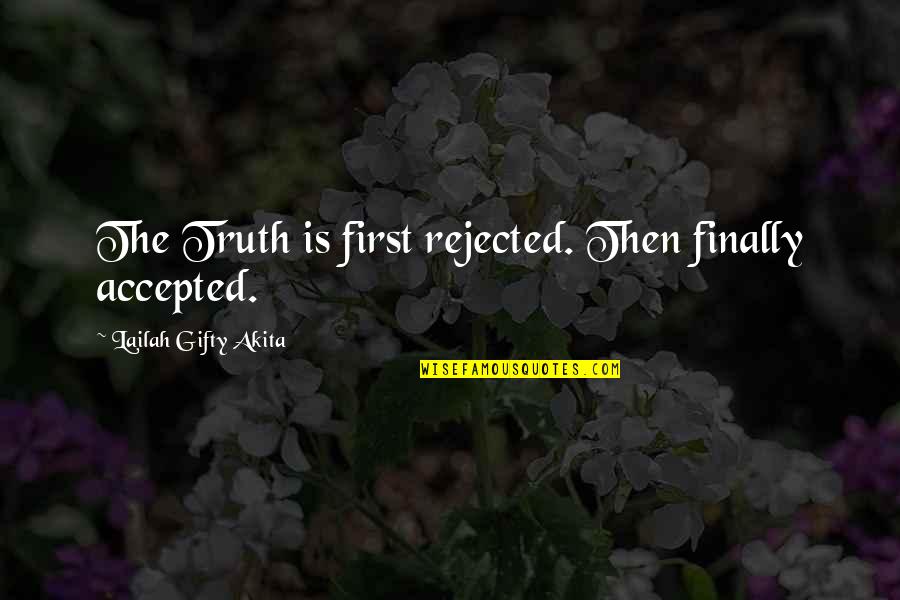 The Truth is first rejected. Then finally accepted. —
Lailah Gifty Akita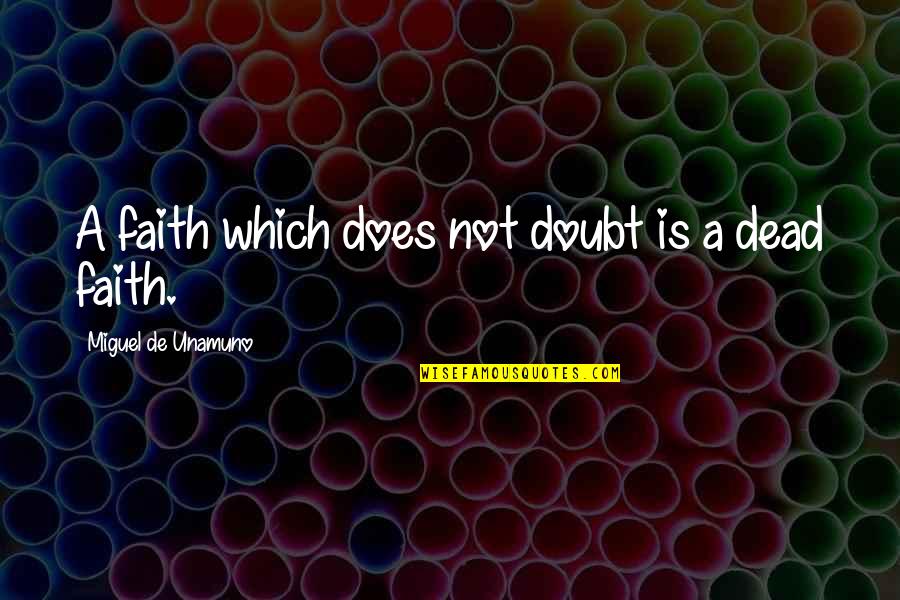 A faith which does not doubt is a dead faith. —
Miguel De Unamuno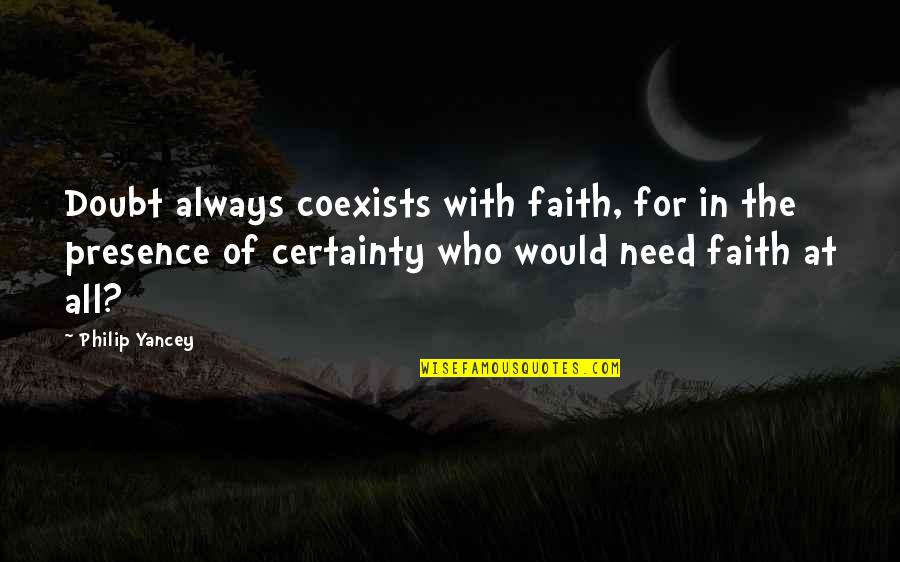 Doubt always coexists with faith, for in the presence of certainty who would need faith at all? —
Philip Yancey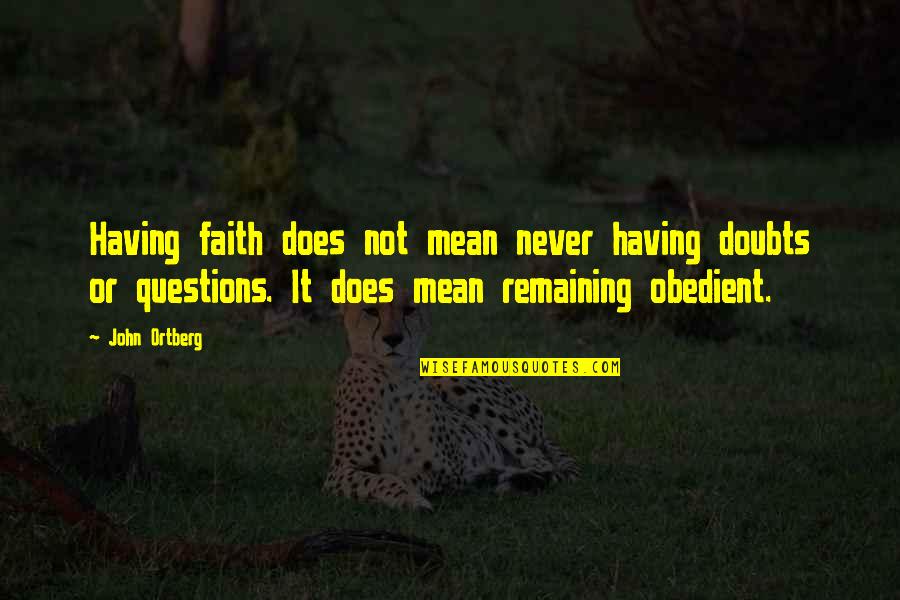 Having faith does not mean never having doubts or questions. It does mean remaining obedient. —
John Ortberg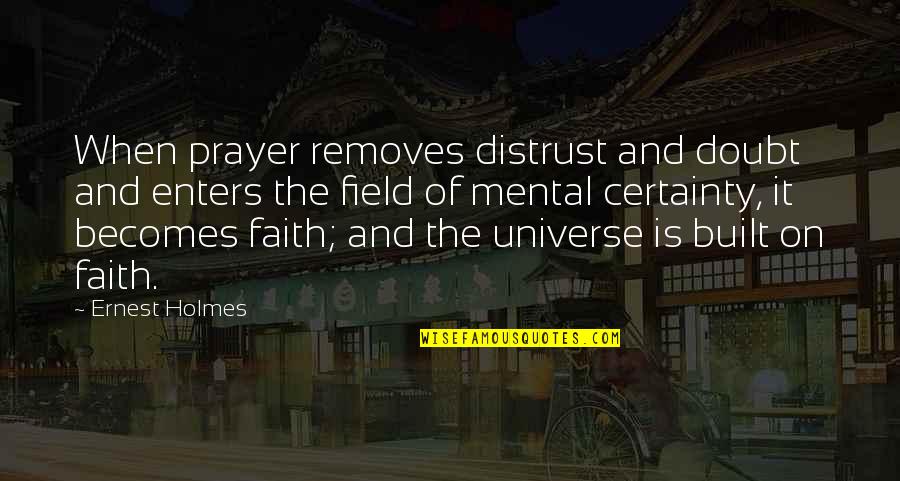 When prayer removes distrust and doubt and enters the field of mental certainty, it becomes faith; and the universe is built on faith. —
Ernest Holmes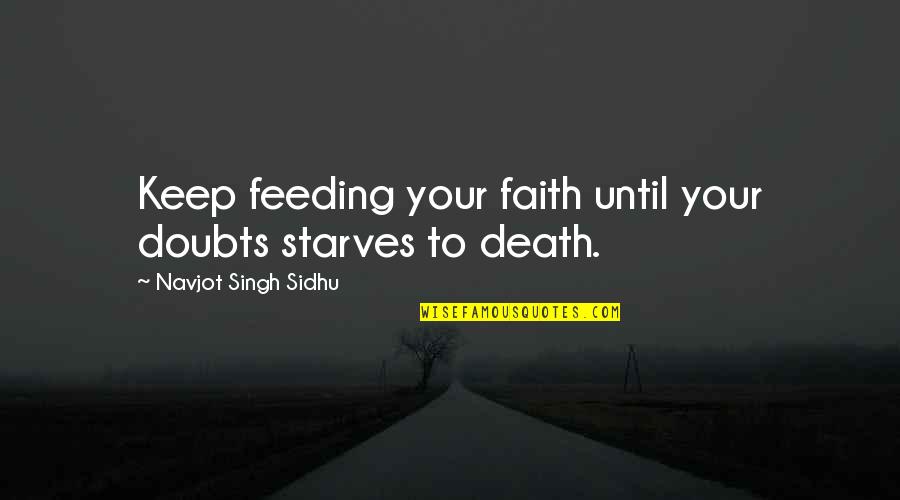 Keep feeding your faith until your doubts starves to death. —
Navjot Singh Sidhu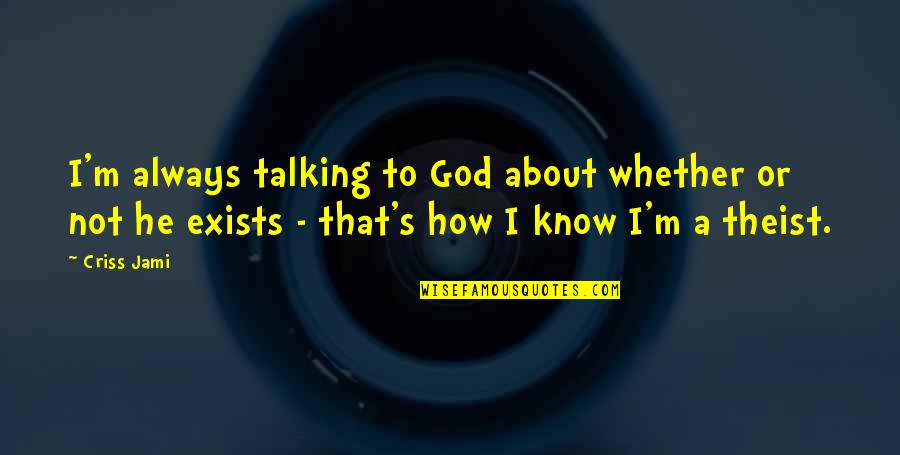 I'm always talking to God about whether or not he exists - that's how I know I'm a theist. —
Criss Jami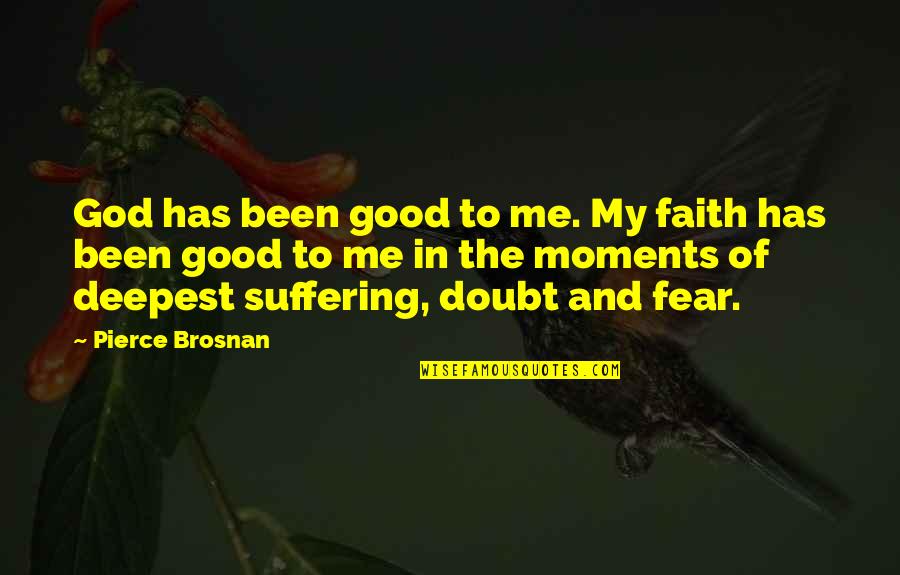 God has been good to me. My faith has been good to me in the moments of deepest suffering, doubt and fear. —
Pierce Brosnan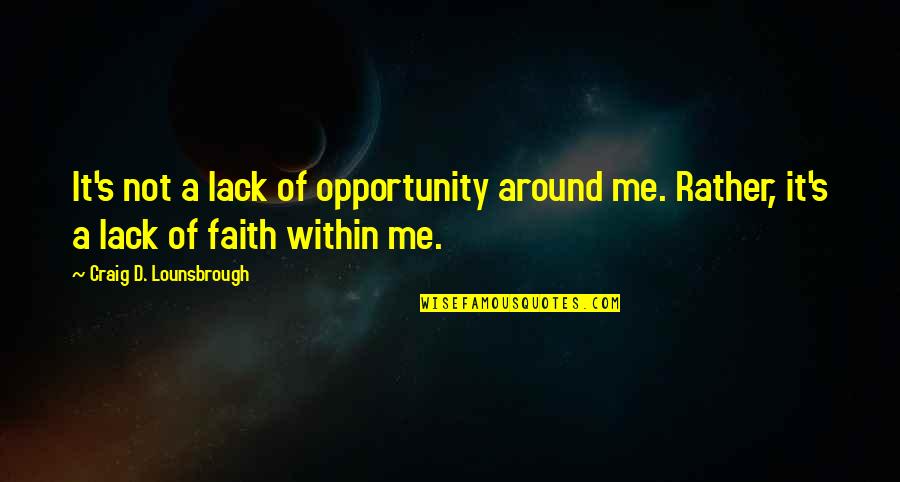 It's not a lack of opportunity around me. Rather, it's a lack of faith within me. —
Craig D. Lounsbrough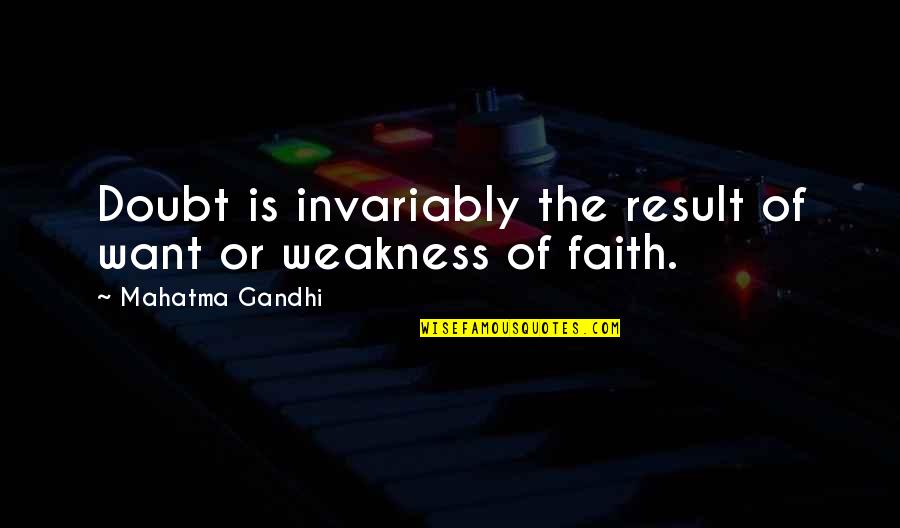 Doubt is invariably the result of want or weakness of faith. —
Mahatma Gandhi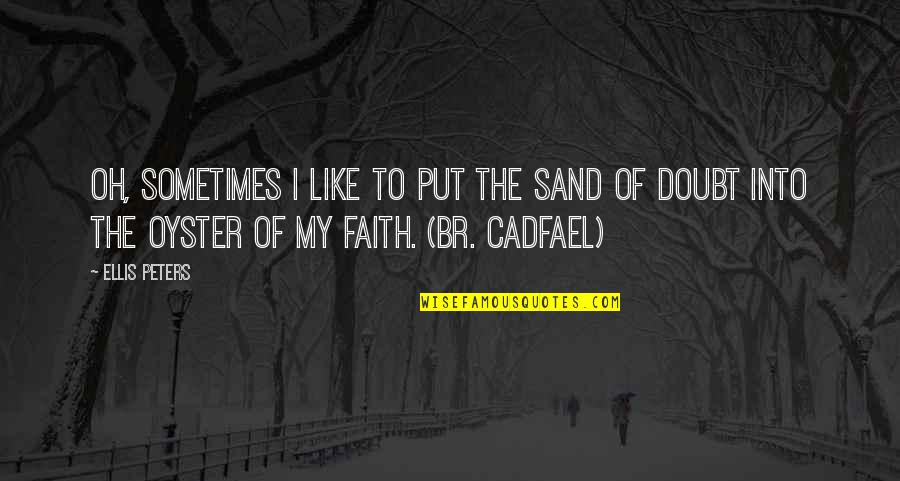 Oh, sometimes I like to put the sand of doubt into the oyster of my faith. (Br. Cadfael) —
Ellis Peters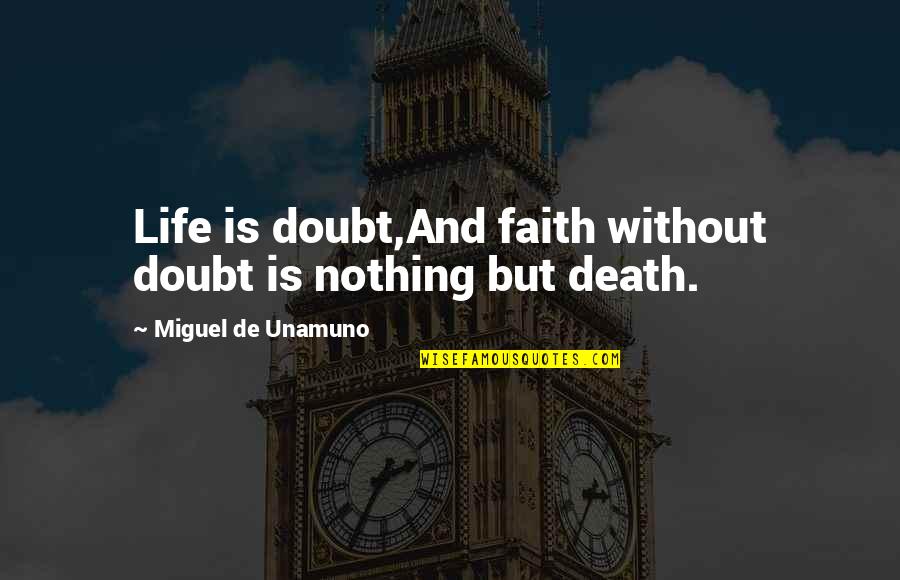 Life is doubt,
And
faith without doubt
is nothing but death. —
Miguel De Unamuno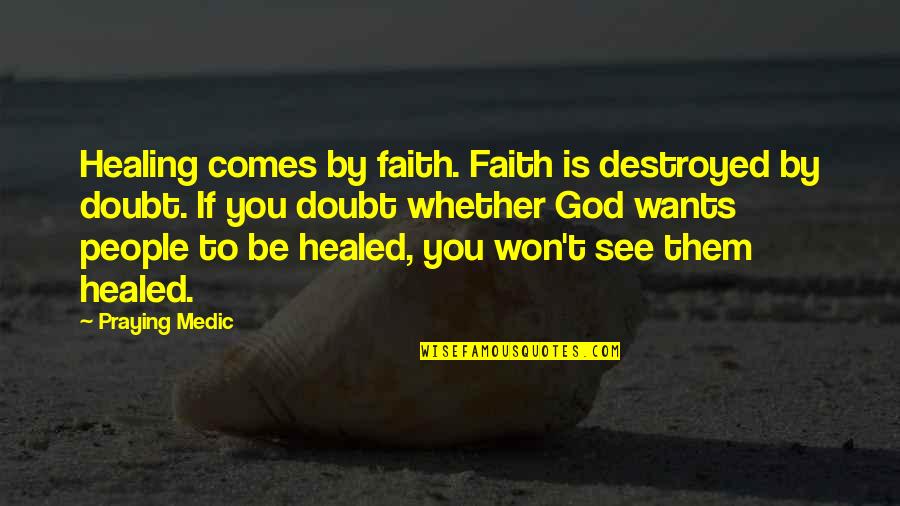 Healing comes by faith. Faith is destroyed by doubt. If you doubt whether God wants people to be healed, you won't see them healed. —
Praying Medic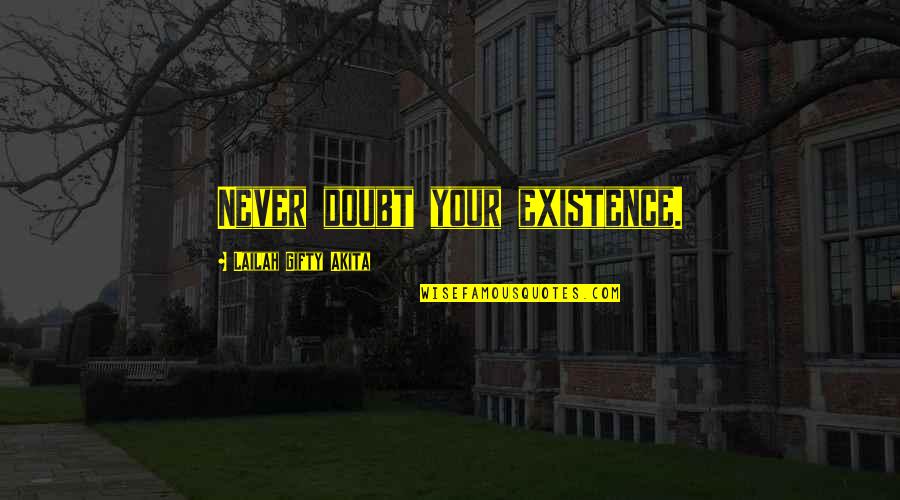 Never doubt your existence. —
Lailah Gifty Akita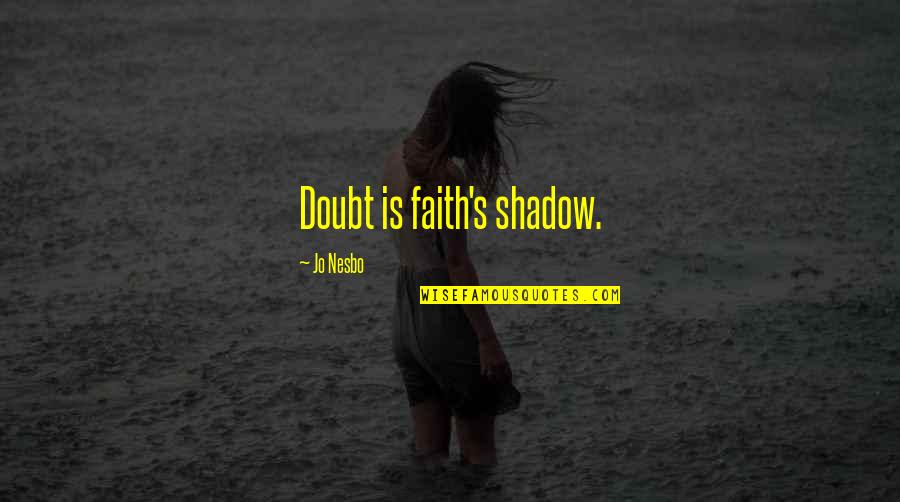 Doubt is faith's shadow. —
Jo Nesbo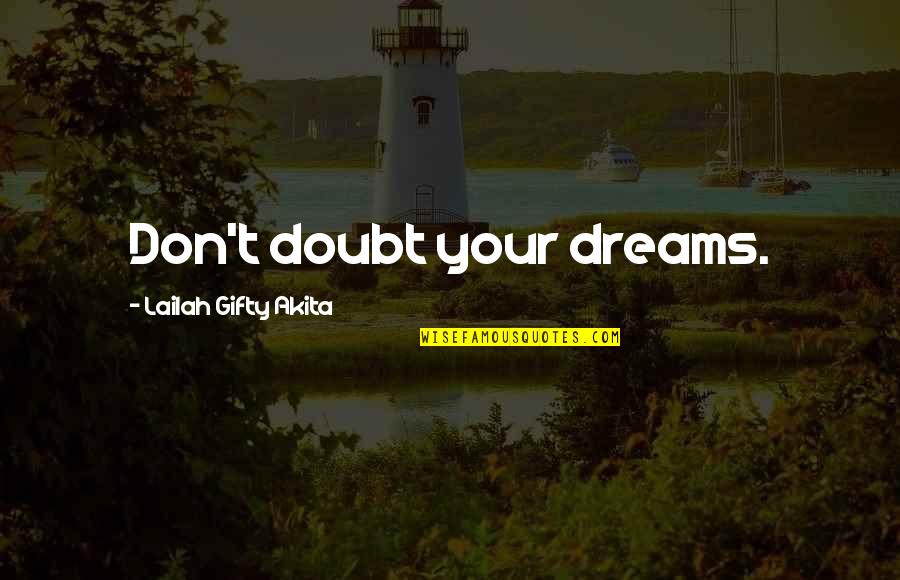 Don't doubt your dreams. —
Lailah Gifty Akita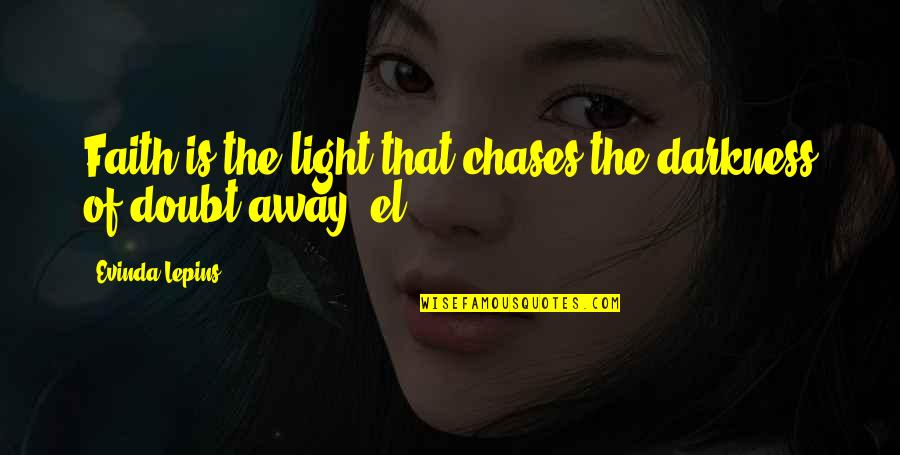 Faith is the light that chases the darkness of doubt away. el —
Evinda Lepins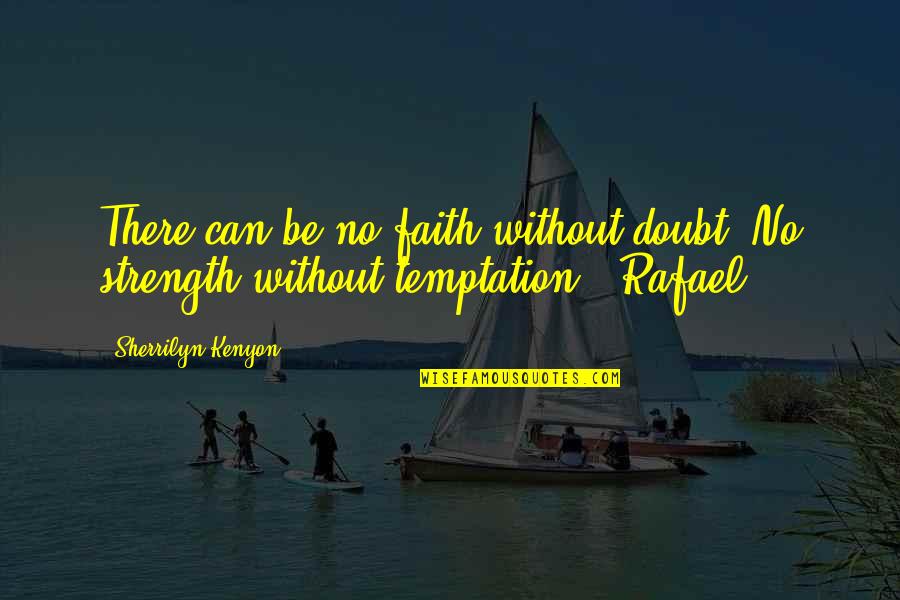 There can be no
faith without doubt
. No strength without temptation. (Rafael) —
Sherrilyn Kenyon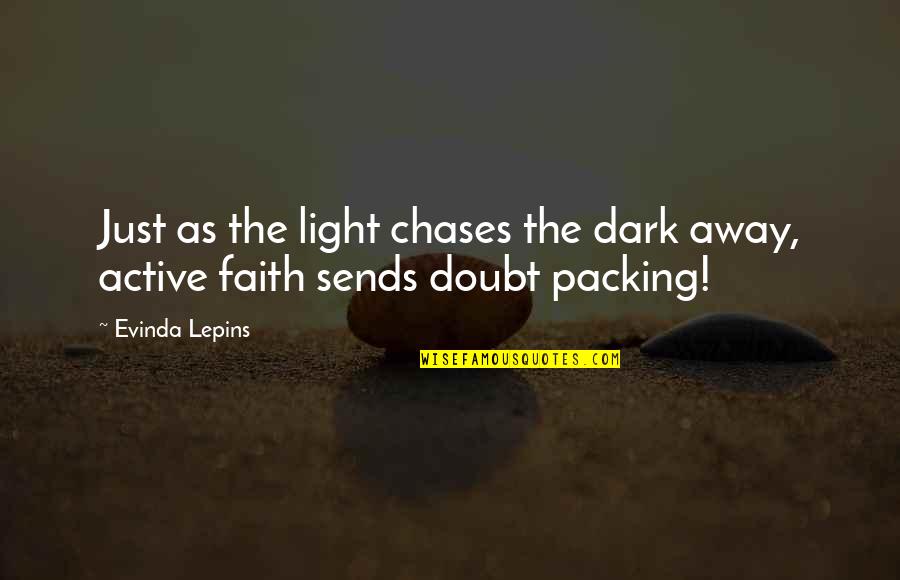 Just as the light chases the dark away, active faith sends doubt packing! —
Evinda Lepins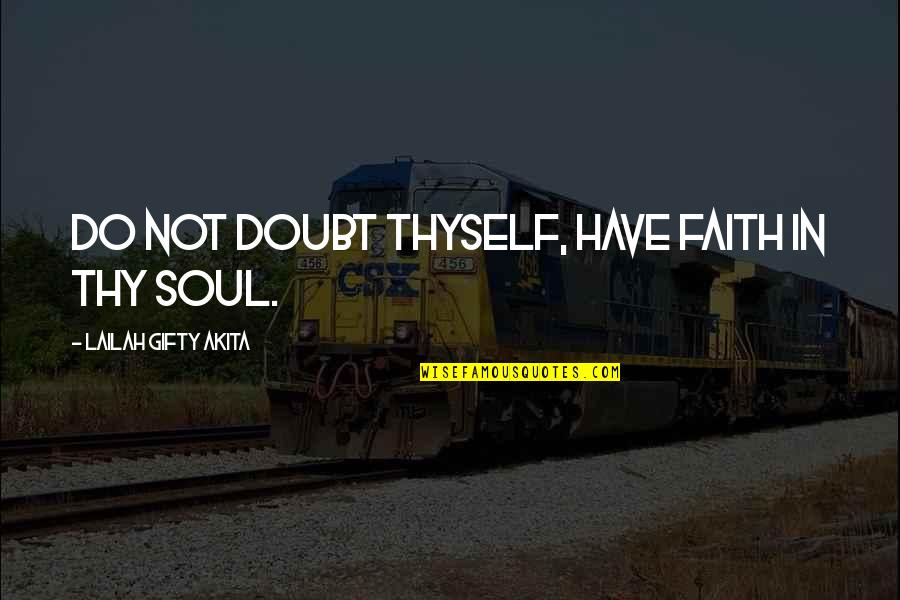 Do not doubt thyself, have faith in thy soul. —
Lailah Gifty Akita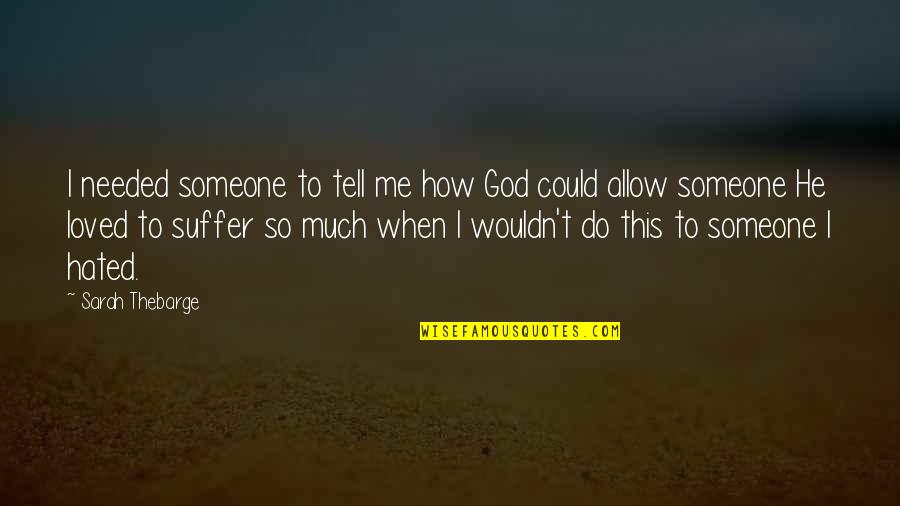 I needed someone to tell me how God could allow someone He loved to suffer so much when I wouldn't do this to someone I hated. —
Sarah Thebarge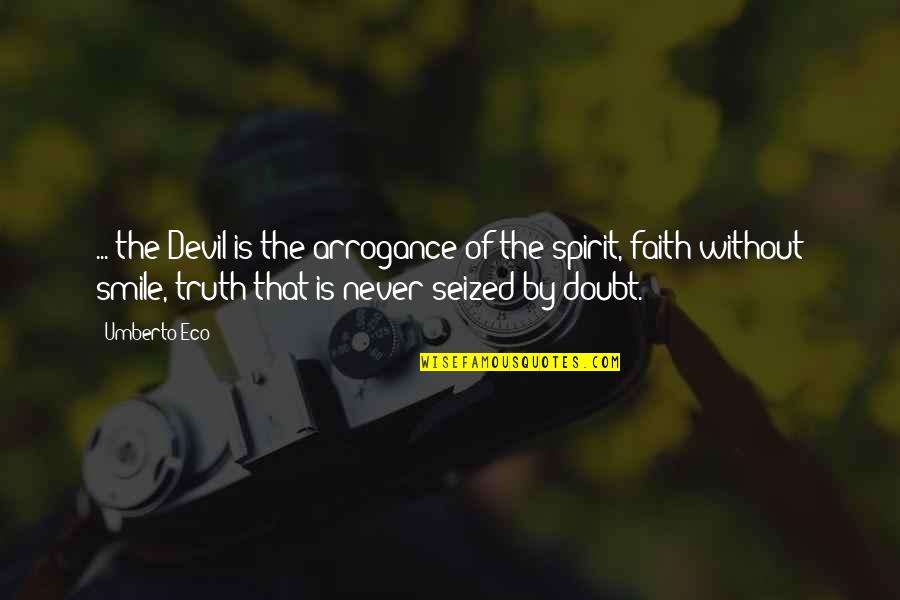 ... the Devil is the arrogance of the spirit, faith without smile, truth that is never seized by doubt. —
Umberto Eco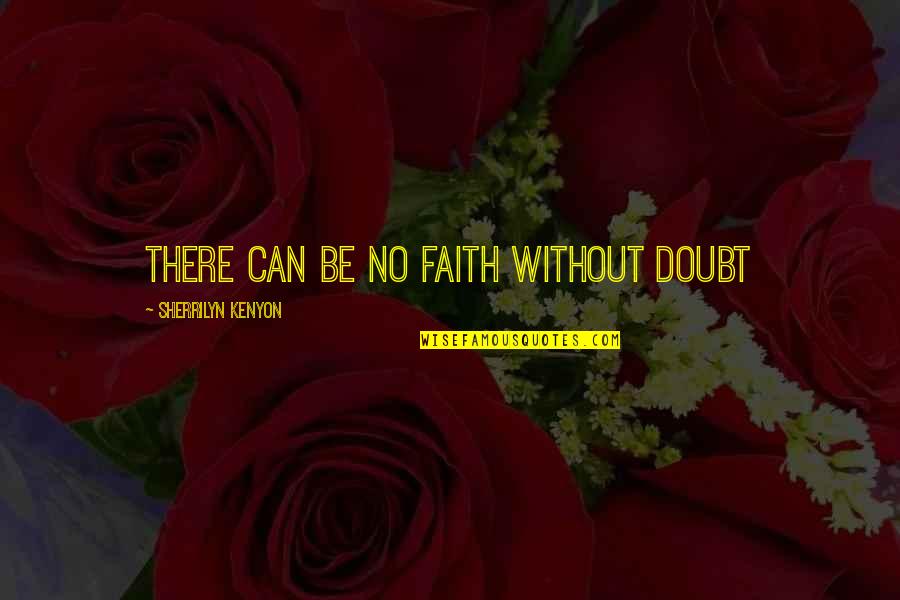 There can be no
faith without doubt
—
Sherrilyn Kenyon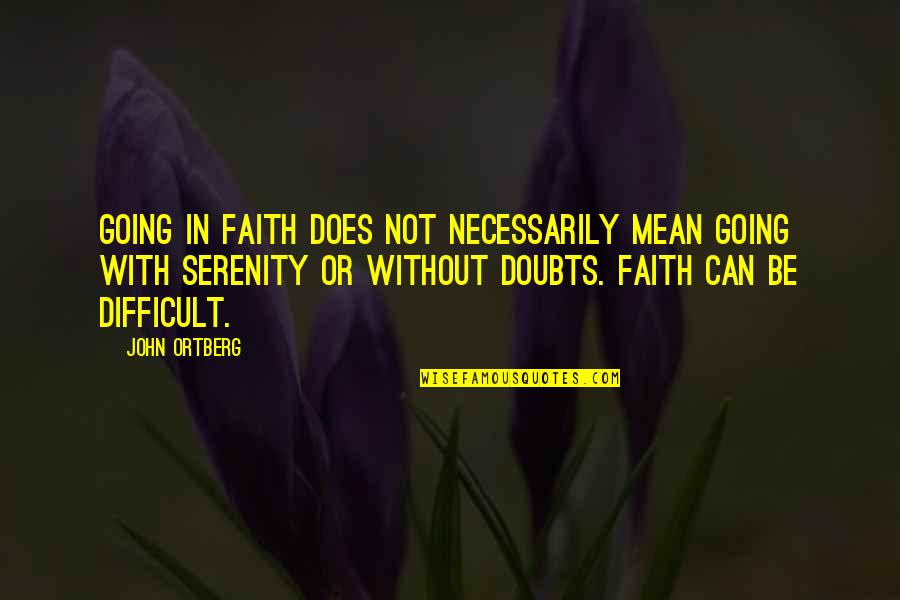 Going in faith does not necessarily mean going with serenity or without doubts. Faith can be difficult. —
John Ortberg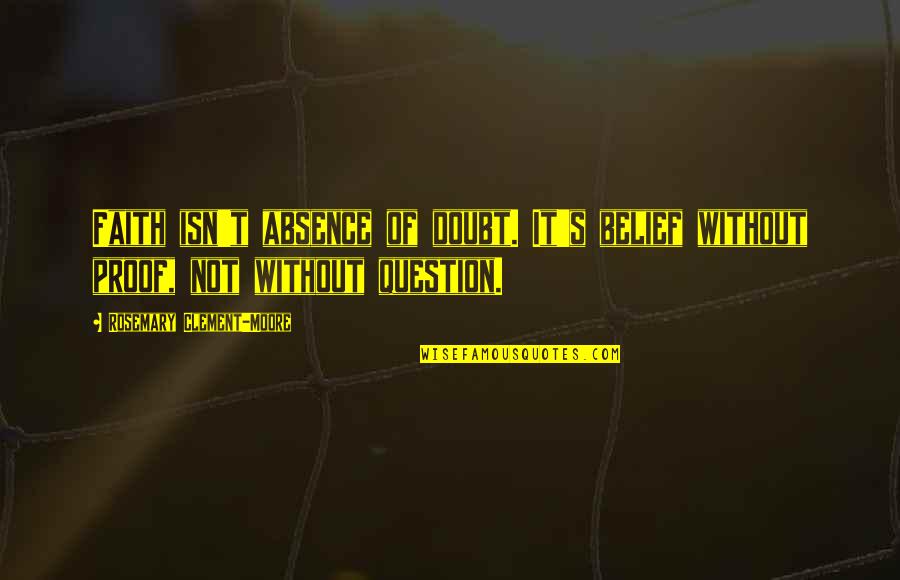 Faith isn't absence of doubt. It's belief without proof, not without question. —
Rosemary Clement-Moore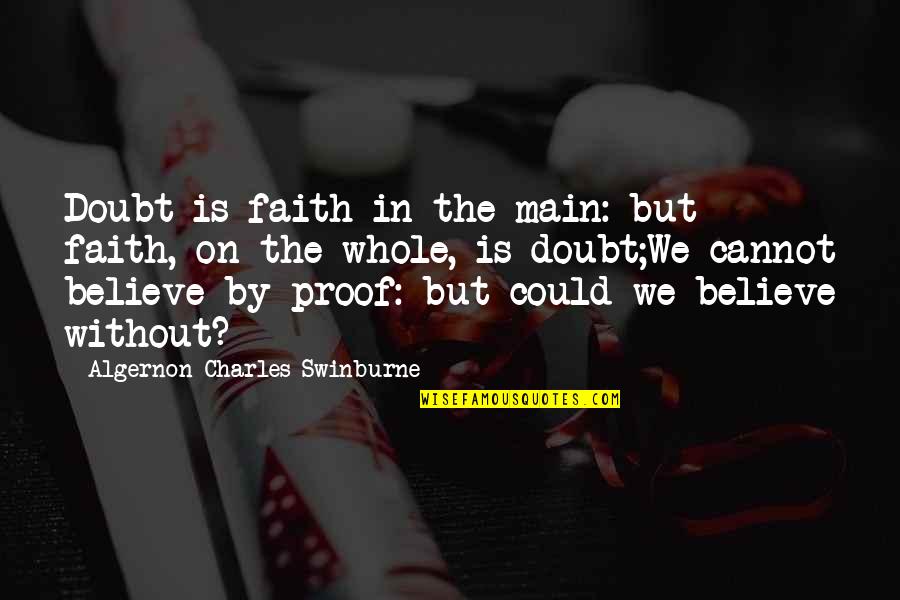 Doubt is faith in the main: but faith, on the whole, is doubt;
We cannot believe by proof: but could we believe without? —
Algernon Charles Swinburne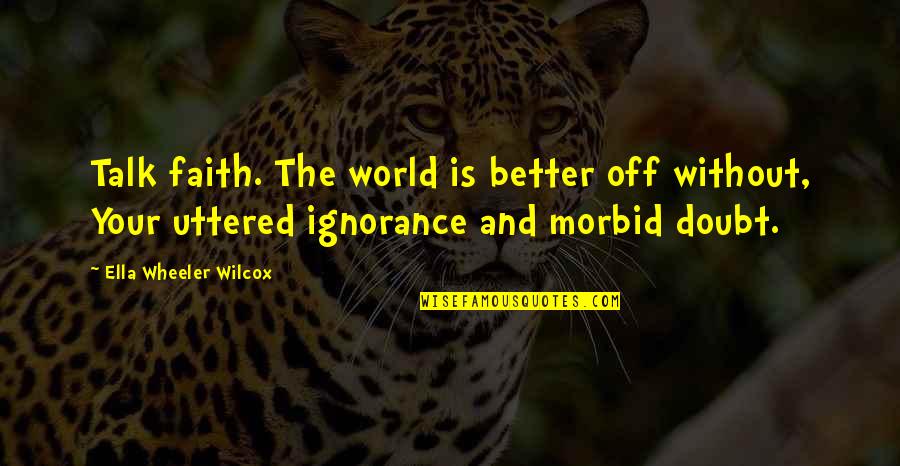 Talk faith. The world is better off without, Your uttered ignorance and morbid doubt. —
Ella Wheeler Wilcox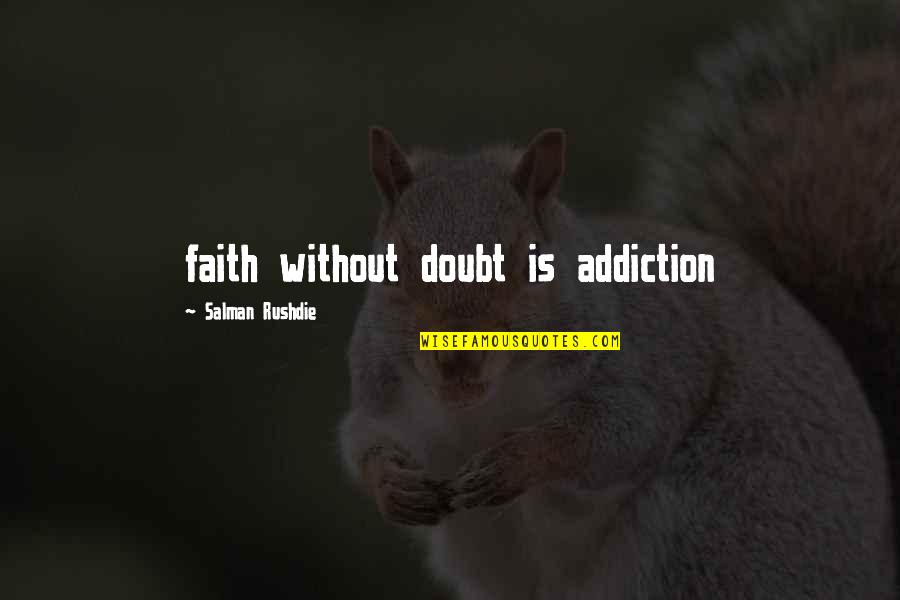 faith without doubt
is addiction —
Salman Rushdie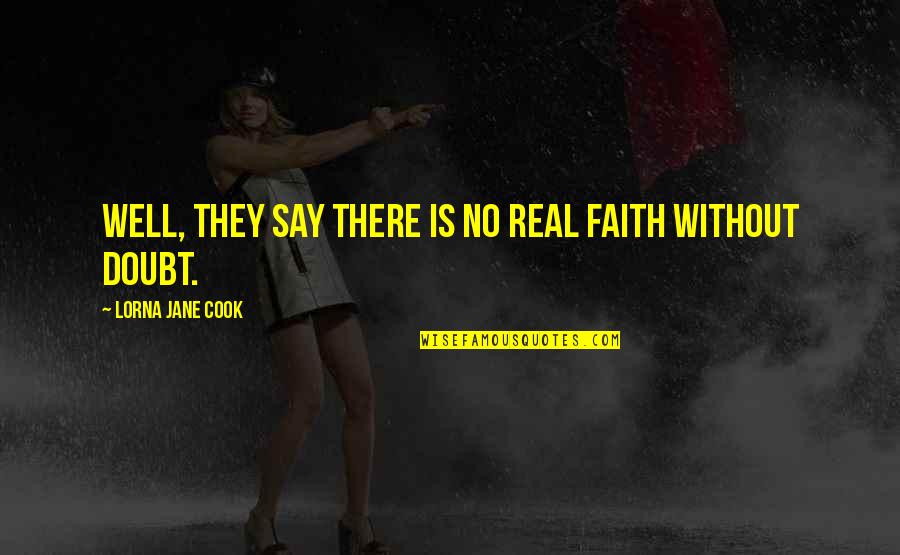 Well, they say there is no real
faith without doubt
. —
Lorna Jane Cook