Enjoying Work Quotes
Collection of top 18 famous quotes about Enjoying Work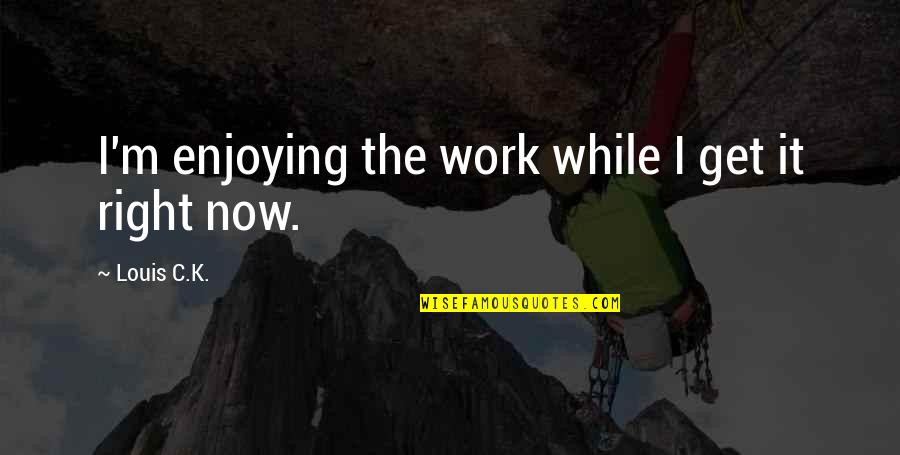 I'm enjoying the work while I get it right now.
—
Louis C.K.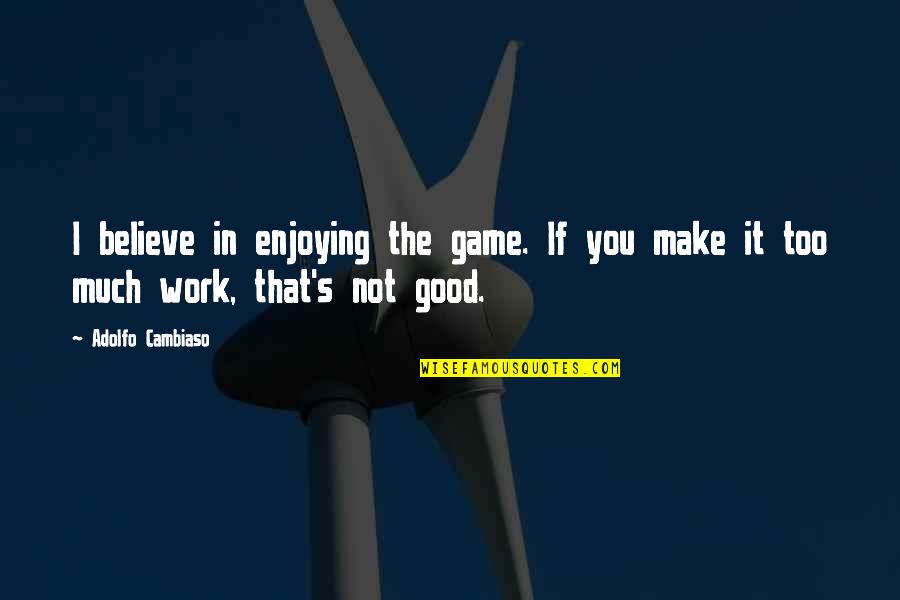 I believe in enjoying the game. If you make it too much work, that's not good.
—
Adolfo Cambiaso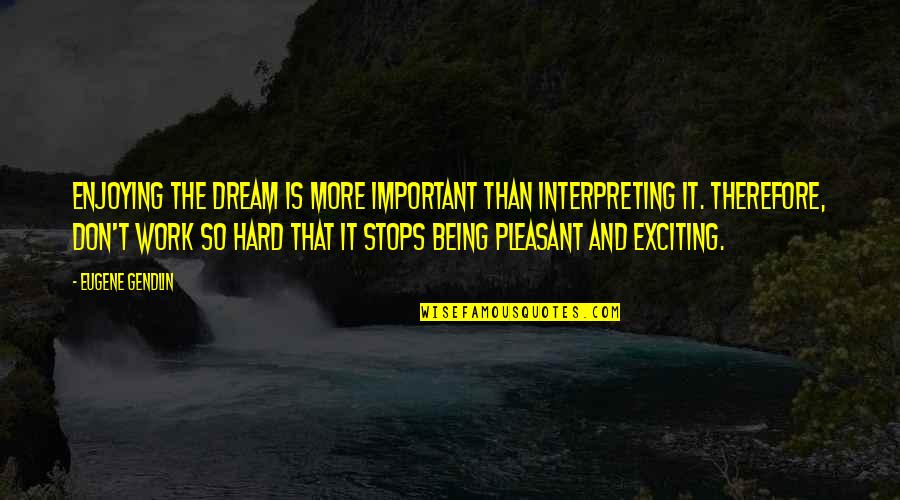 Enjoying the dream is more important than interpreting it. Therefore, don't work so hard that it stops being pleasant and exciting.
—
Eugene Gendlin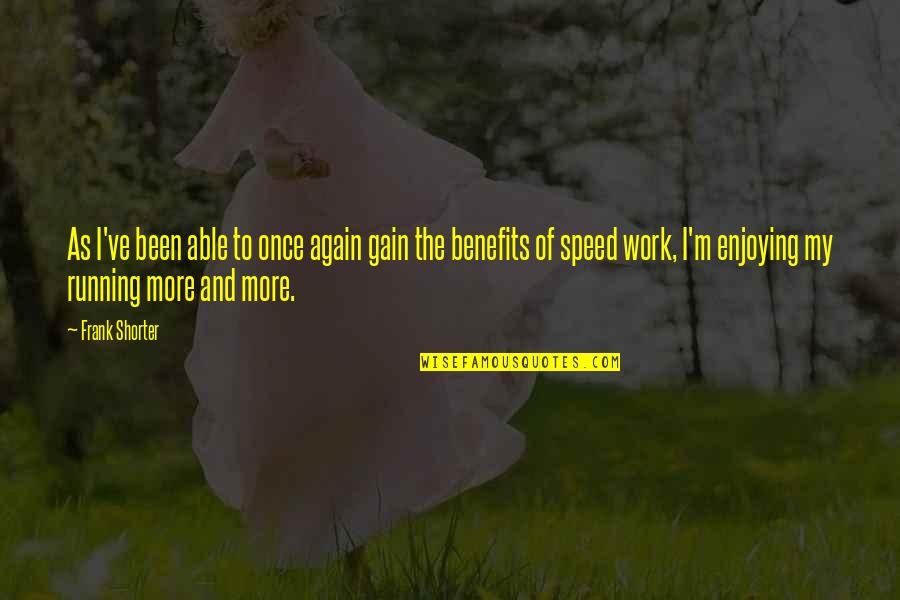 As I've been able to once again gain the benefits of speed work, I'm enjoying my running more and more.
—
Frank Shorter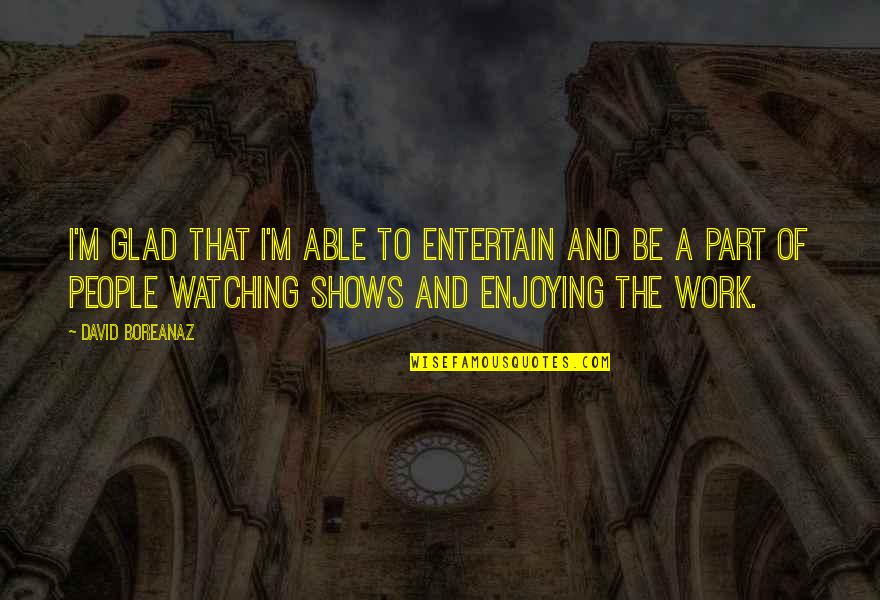 I'm glad that I'm able to entertain and be a part of people watching shows and enjoying the work.
—
David Boreanaz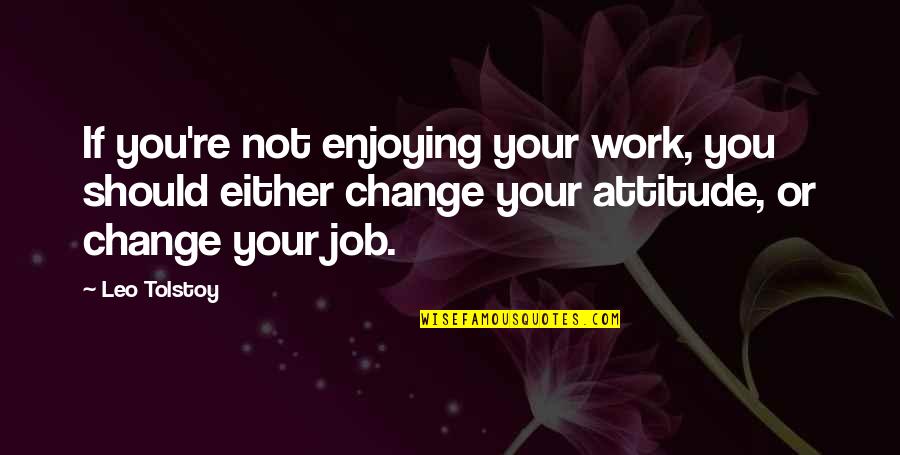 If you're not enjoying your work, you should either change your attitude, or change your job. —
Leo Tolstoy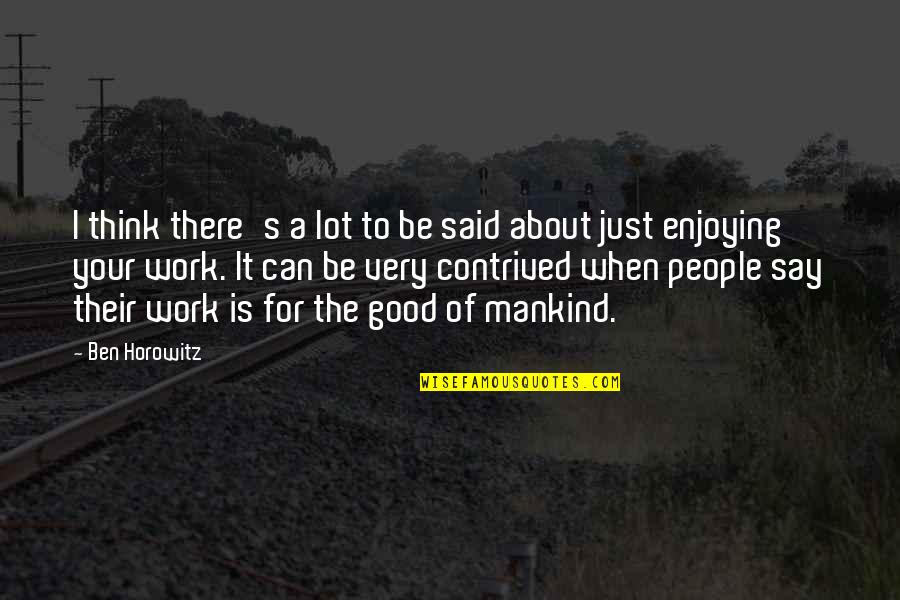 I think there's a lot to be said about just enjoying your work. It can be very contrived when people say their work is for the good of mankind. —
Ben Horowitz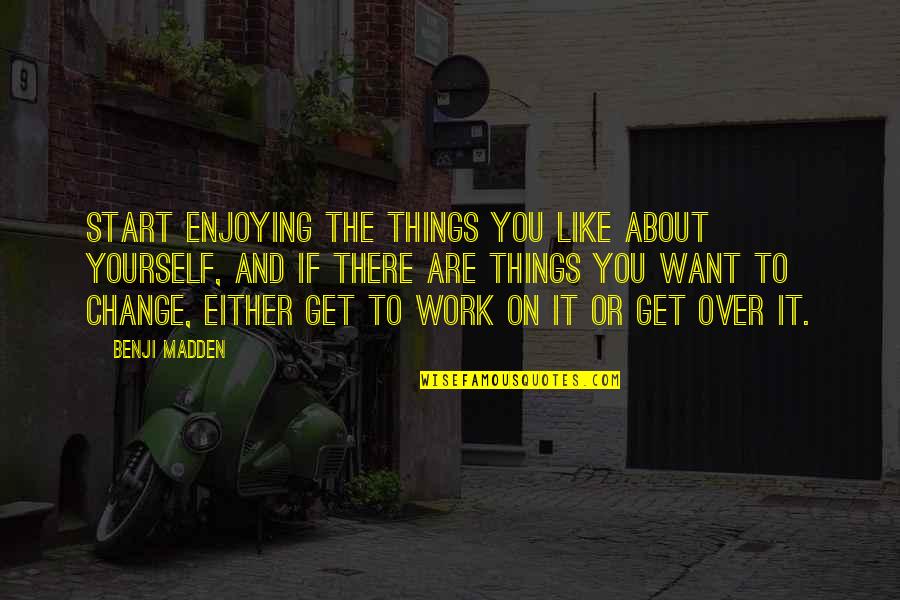 Start enjoying the things you like about yourself, and if there are things you want to change, either get to work on it or get over it. —
Benji Madden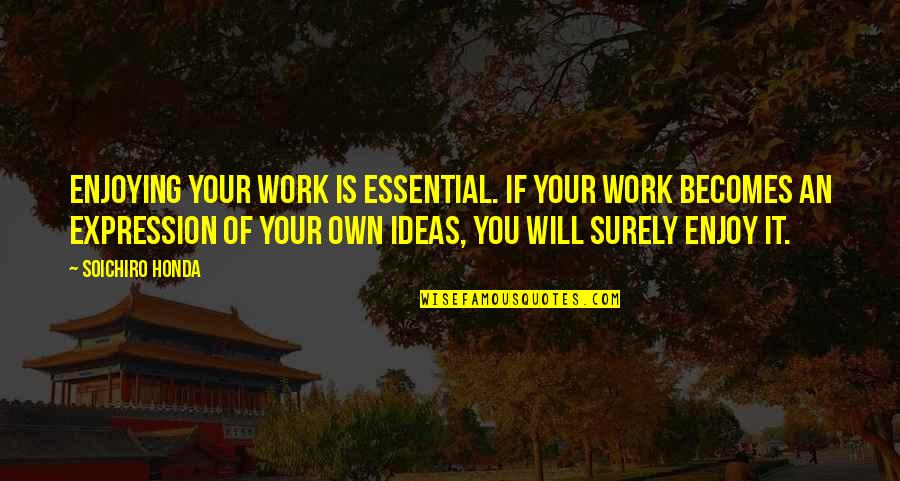 Enjoying your work is essential. If your work becomes an expression of your own ideas, you will surely enjoy it. —
Soichiro Honda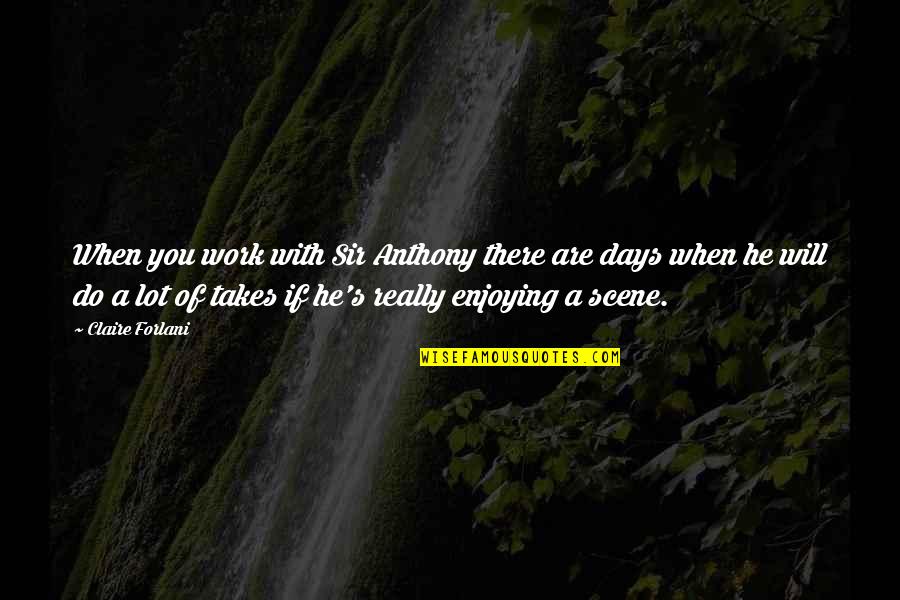 When you work with Sir Anthony there are days when he will do a lot of takes if he's really enjoying a scene. —
Claire Forlani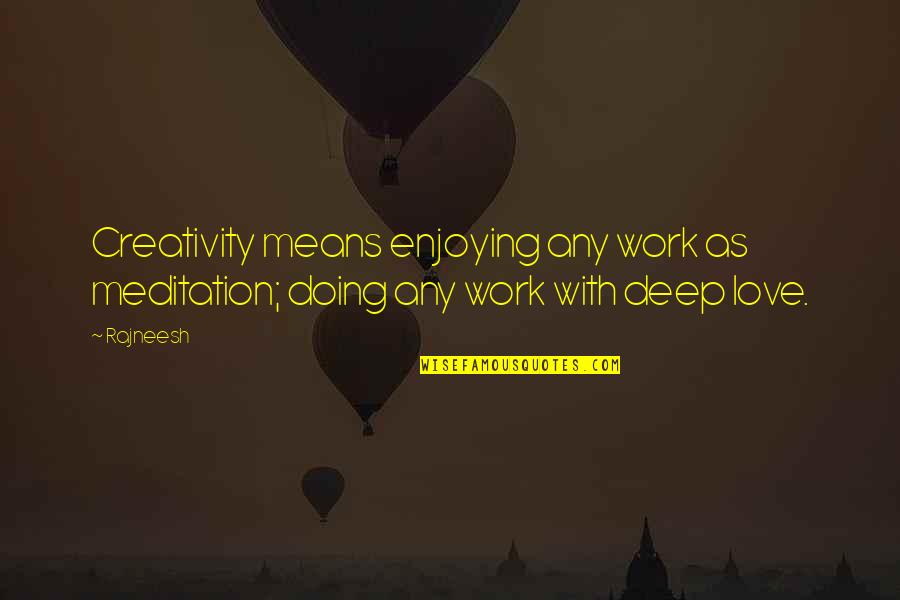 Creativity means enjoying any work as meditation; doing any work with deep love. —
Rajneesh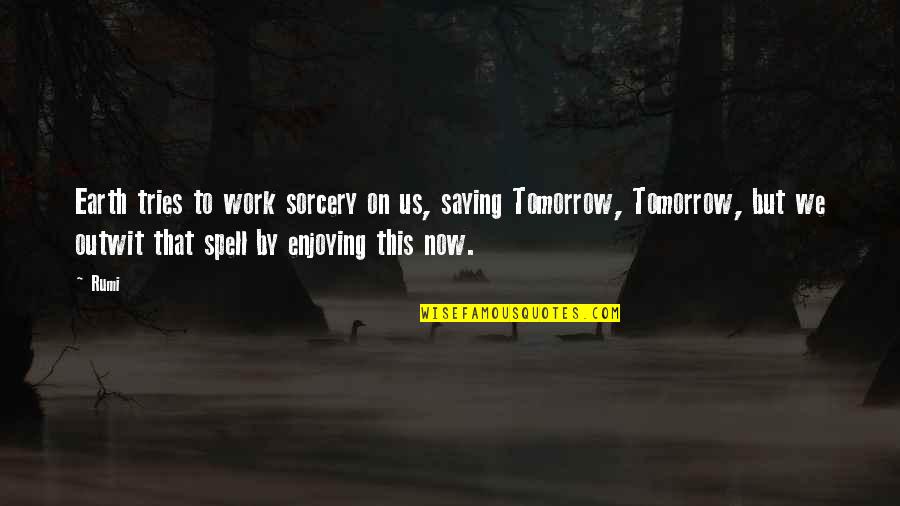 Earth tries to work sorcery on us, saying Tomorrow, Tomorrow, but we outwit that spell by enjoying this now. —
Rumi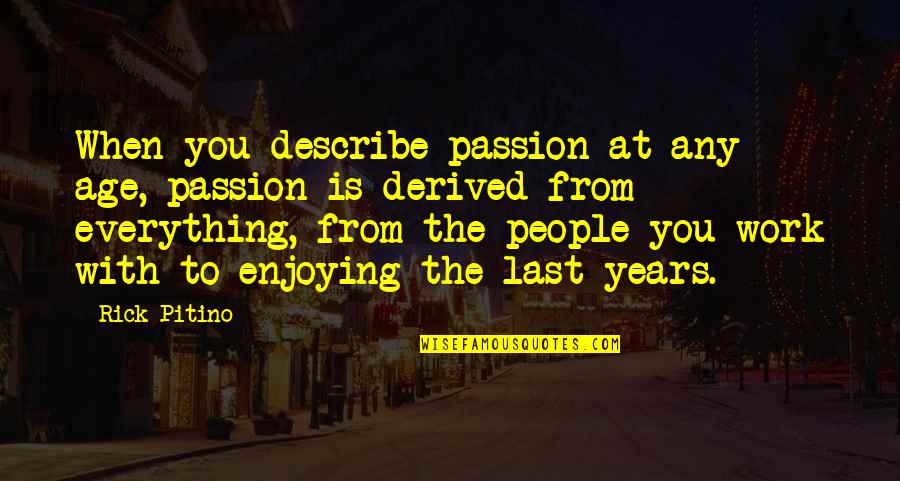 When you describe passion at any age, passion is derived from everything, from the people you work with to enjoying the last years. —
Rick Pitino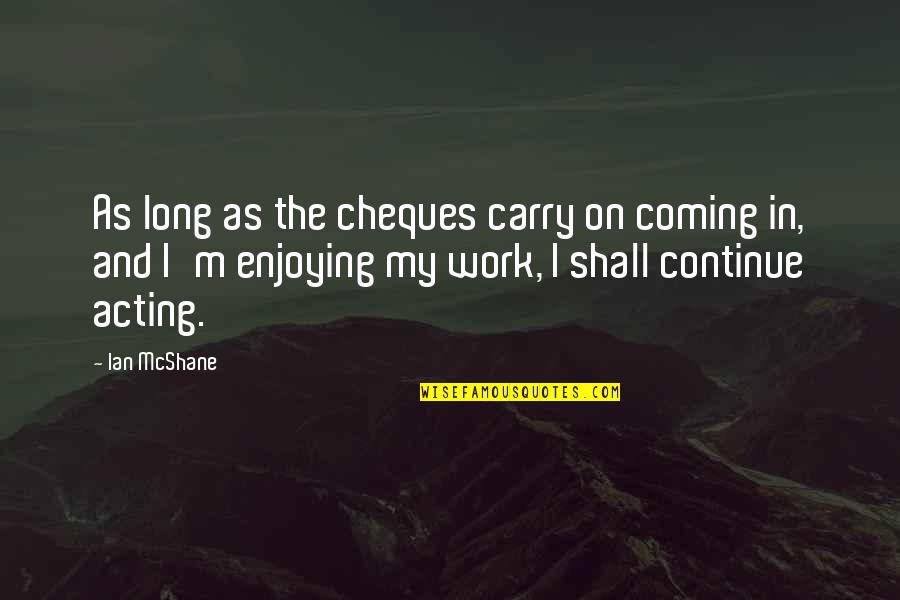 As long as the cheques carry on coming in, and I'm enjoying my work, I shall continue acting. —
Ian McShane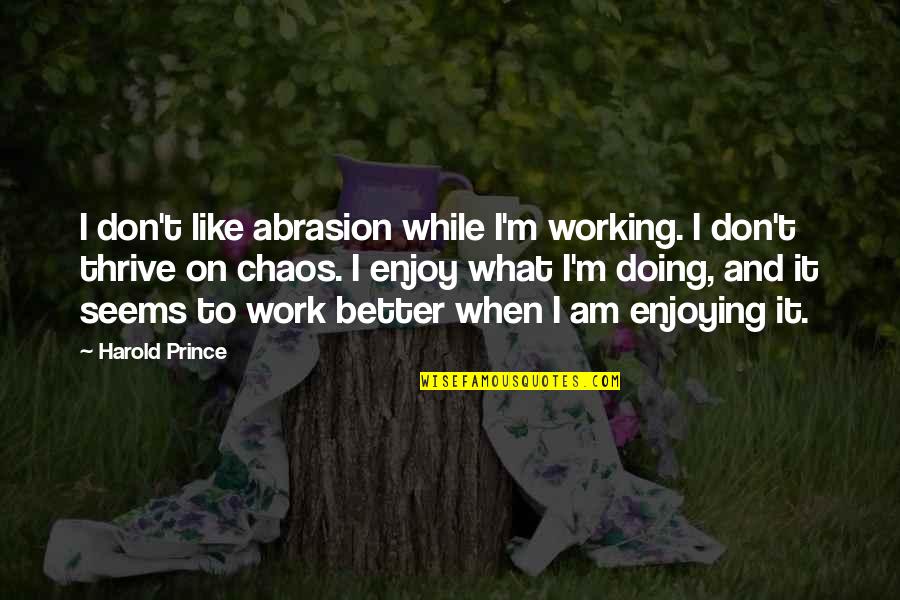 I don't like abrasion while I'm working. I don't thrive on chaos. I enjoy what I'm doing, and it seems to work better when I am enjoying it. —
Harold Prince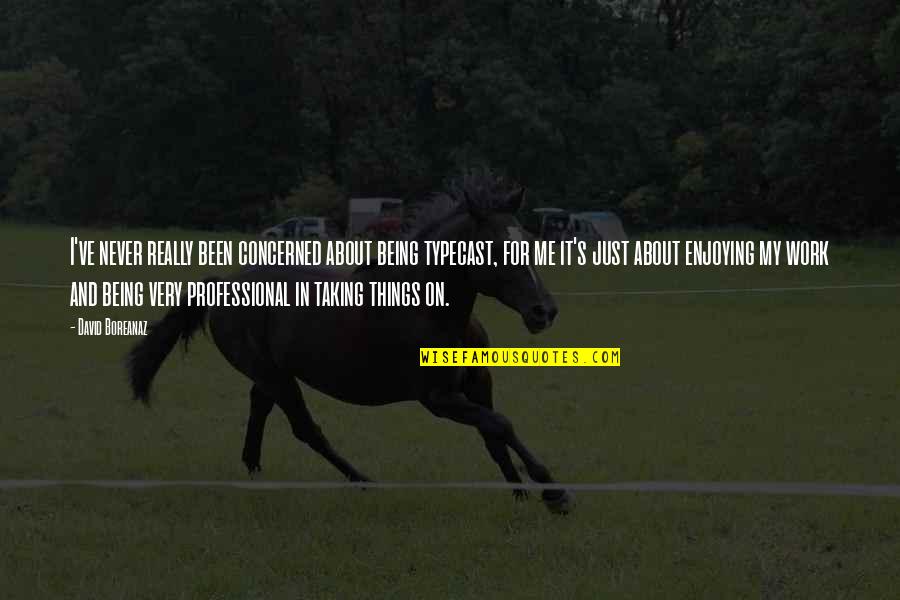 I've never really been concerned about being typecast, for me it's just about enjoying my work and being very professional in taking things on. —
David Boreanaz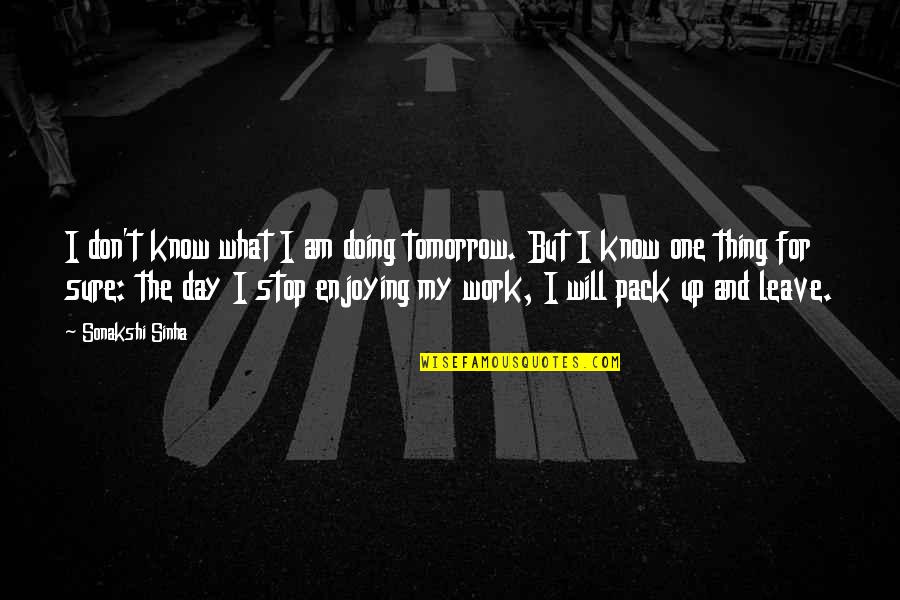 I don't know what I am doing tomorrow. But I know one thing for sure: the day I stop enjoying my work, I will pack up and leave. —
Sonakshi Sinha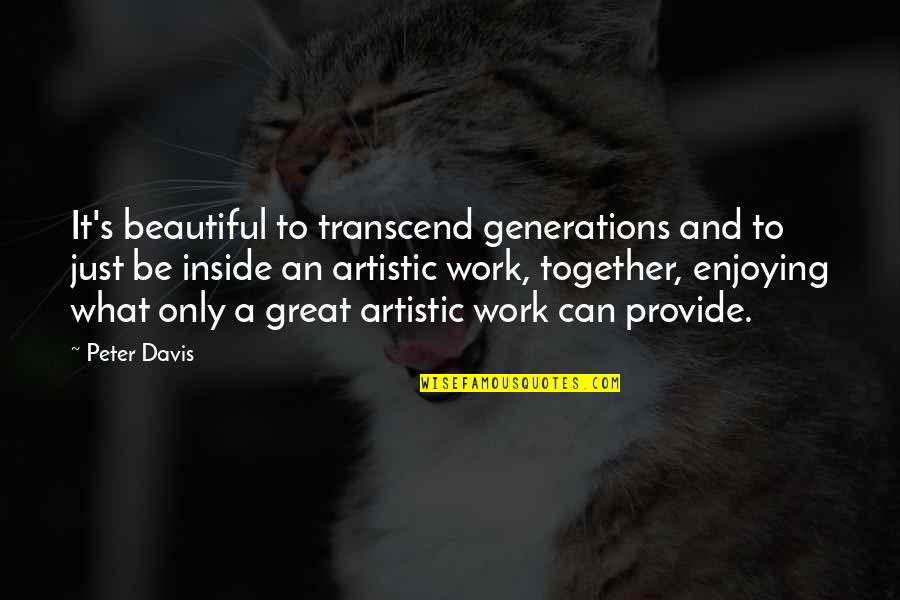 It's beautiful to transcend generations and to just be inside an artistic work, together, enjoying what only a great artistic work can provide. —
Peter Davis