Elections And Democracy Quotes
Collection of top 31 famous quotes about Elections And Democracy
Elections And Democracy Quotes & Sayings
Happy to read and share the best inspirational Elections And Democracy quotes, sayings and quotations on Wise Famous Quotes.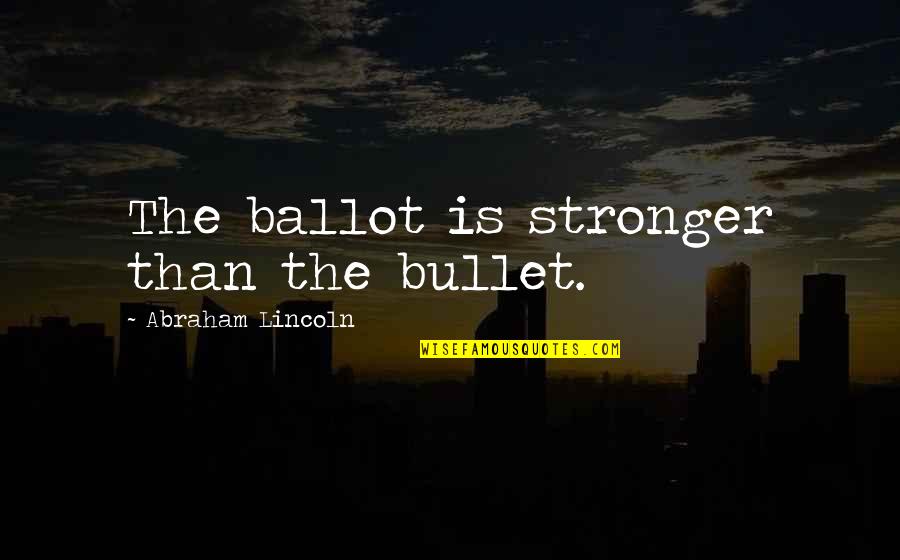 The ballot is stronger than the bullet.
—
Abraham Lincoln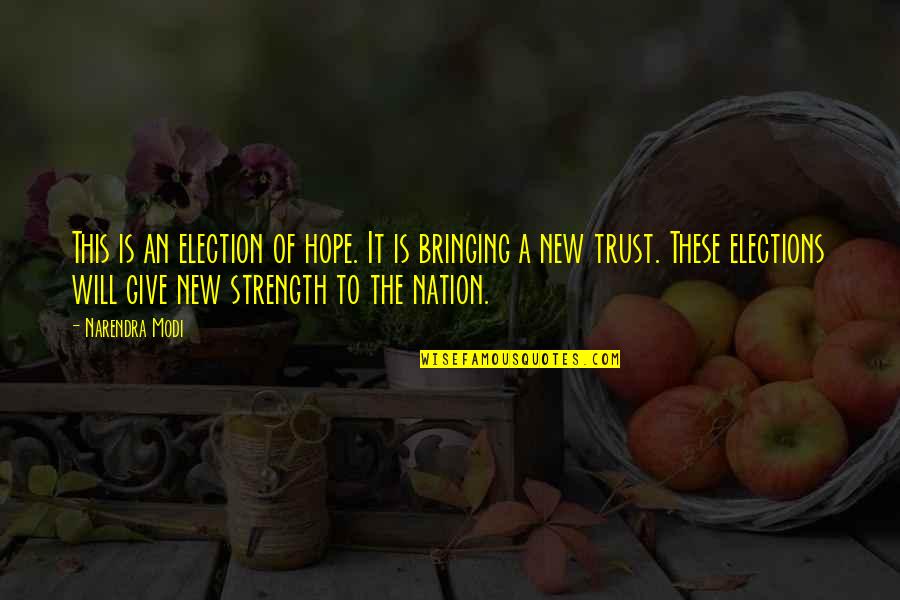 This is an election of hope. It is bringing a new trust. These elections will give new strength to the nation.
—
Narendra Modi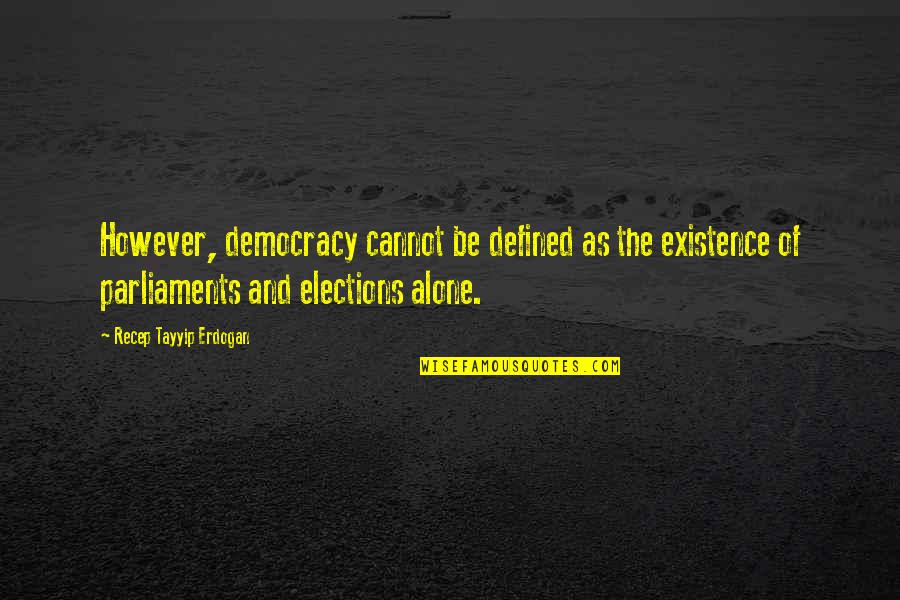 However, democracy cannot be defined as the existence of parliaments and elections alone.
—
Recep Tayyip Erdogan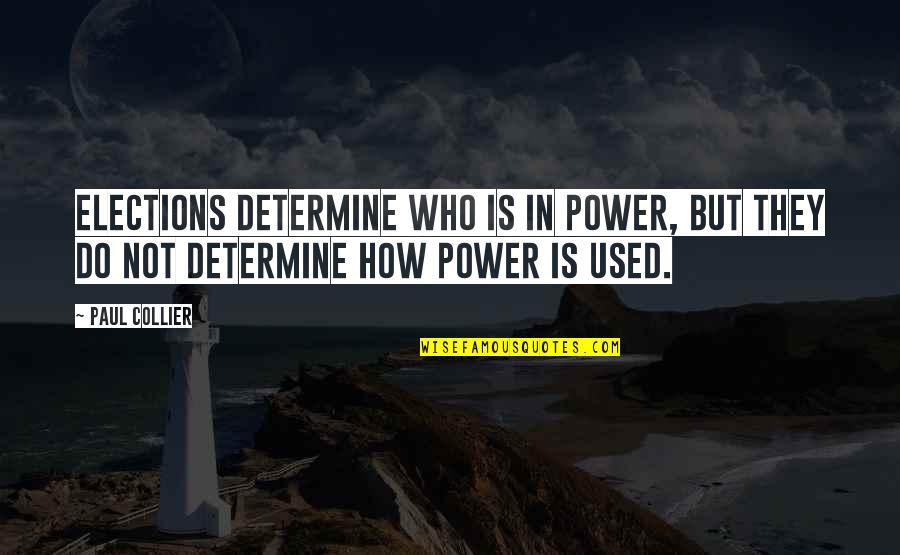 Elections determine who is in power, but they do not determine how power is used.
—
Paul Collier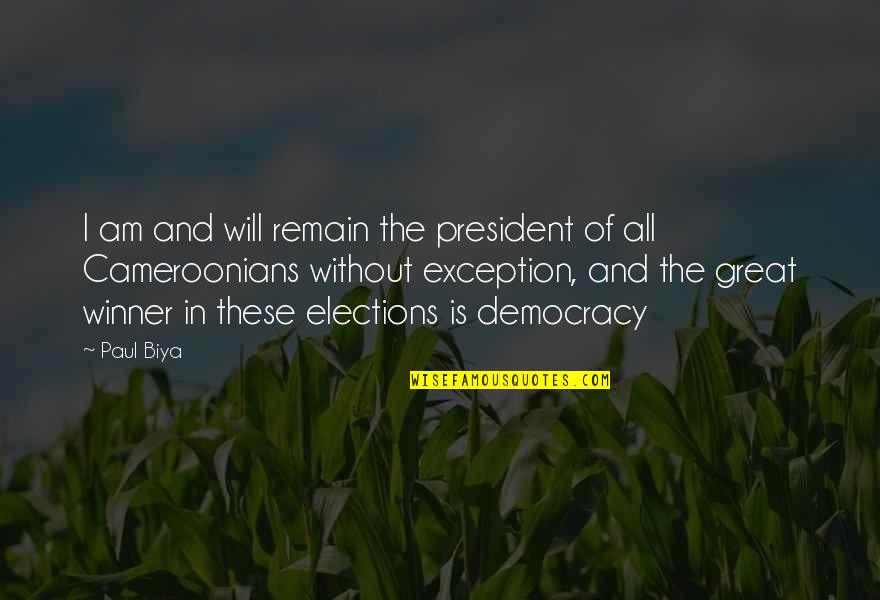 I am and will remain the president of all Cameroonians without exception, and the great winner in these elections is democracy
—
Paul Biya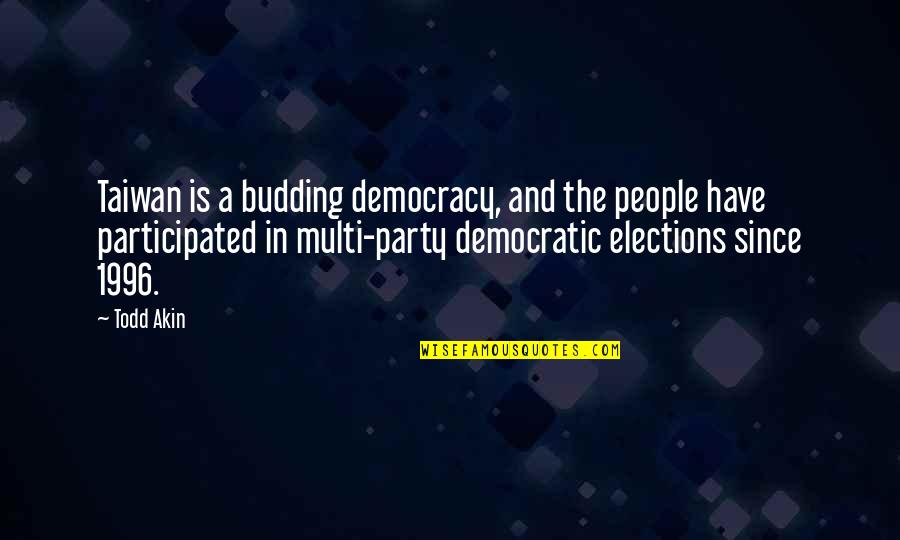 Taiwan is a budding democracy, and the people have participated in multi-party democratic elections since 1996.
—
Todd Akin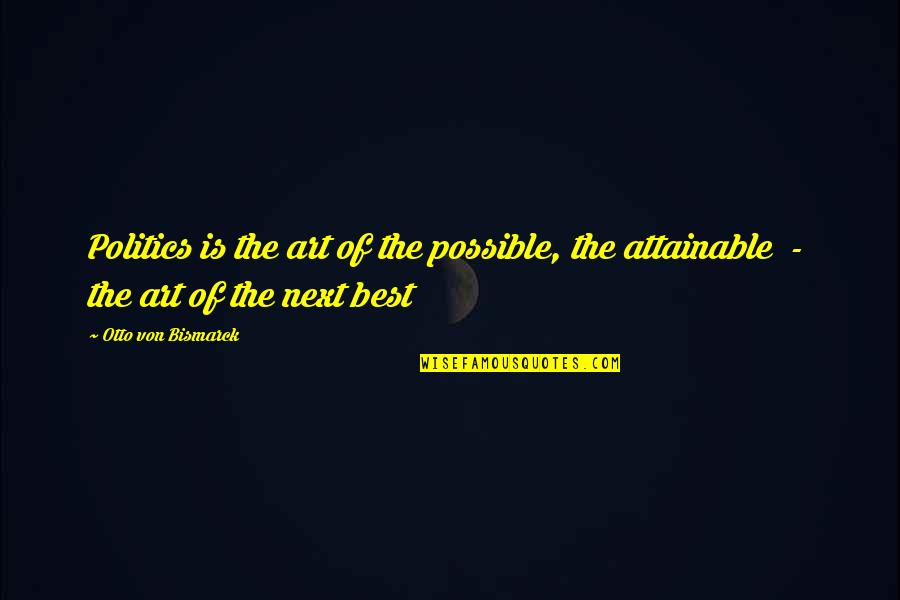 Politics is the art of the possible, the attainable - the art of the next best —
Otto Von Bismarck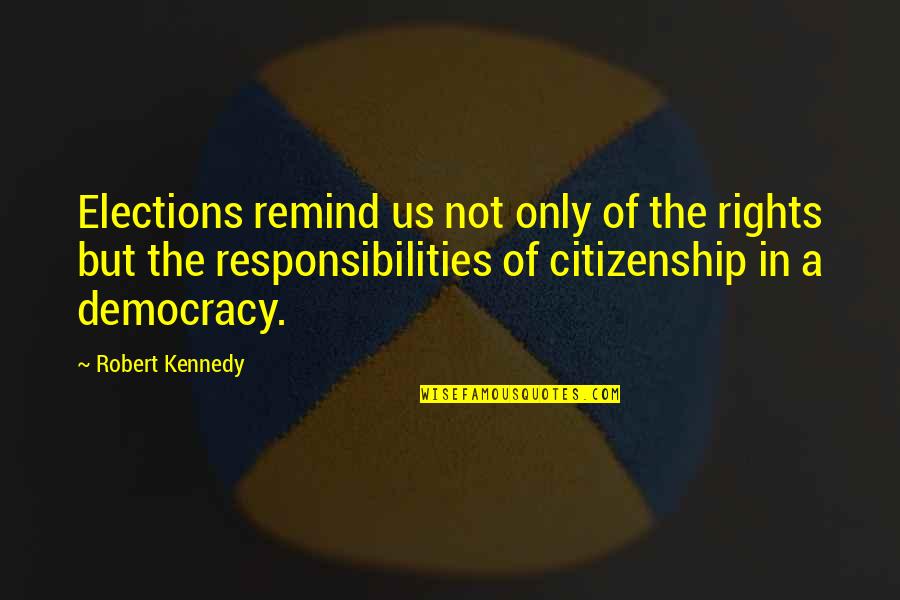 Elections remind us not only of the rights but the responsibilities of citizenship in a democracy. —
Robert Kennedy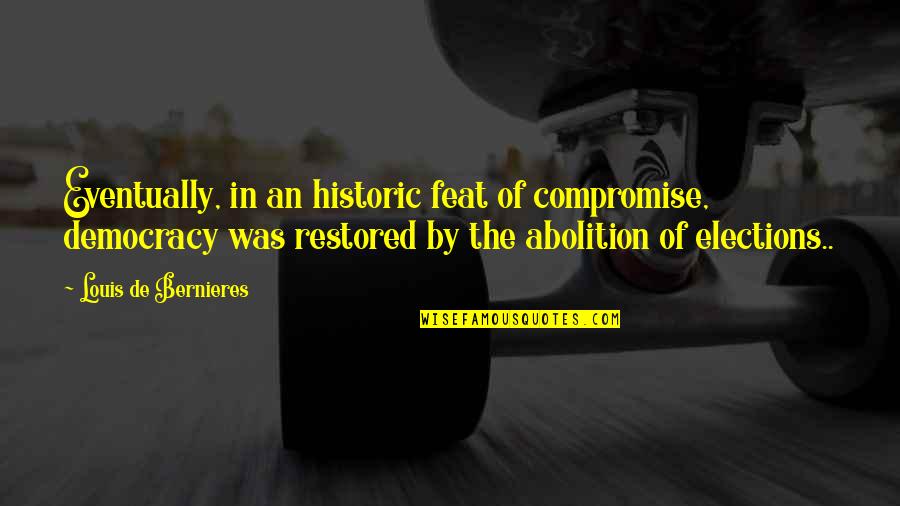 Eventually, in an historic feat of compromise, democracy was restored by the abolition of elections.. —
Louis De Bernieres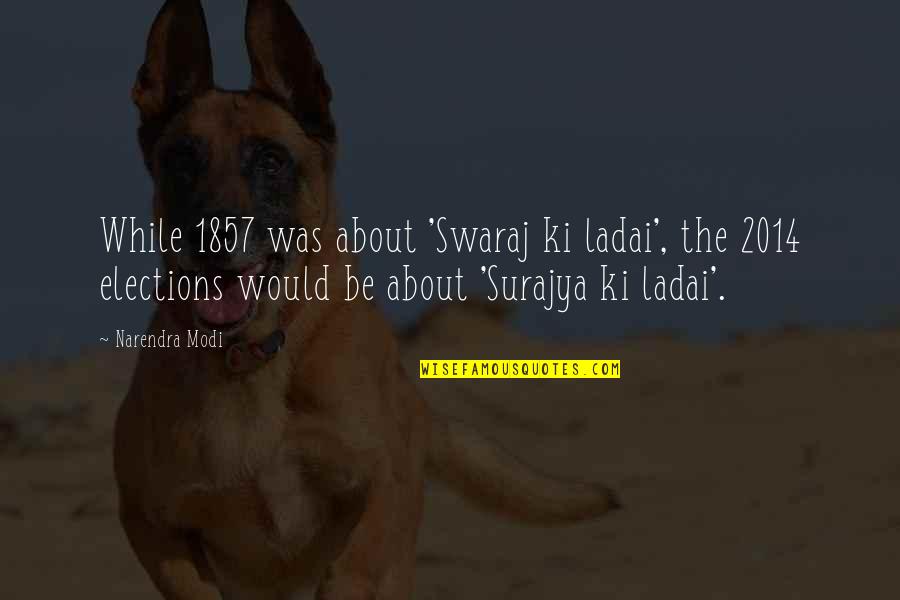 While 1857 was about 'Swaraj ki ladai', the 2014 elections would be about 'Surajya ki ladai'. —
Narendra Modi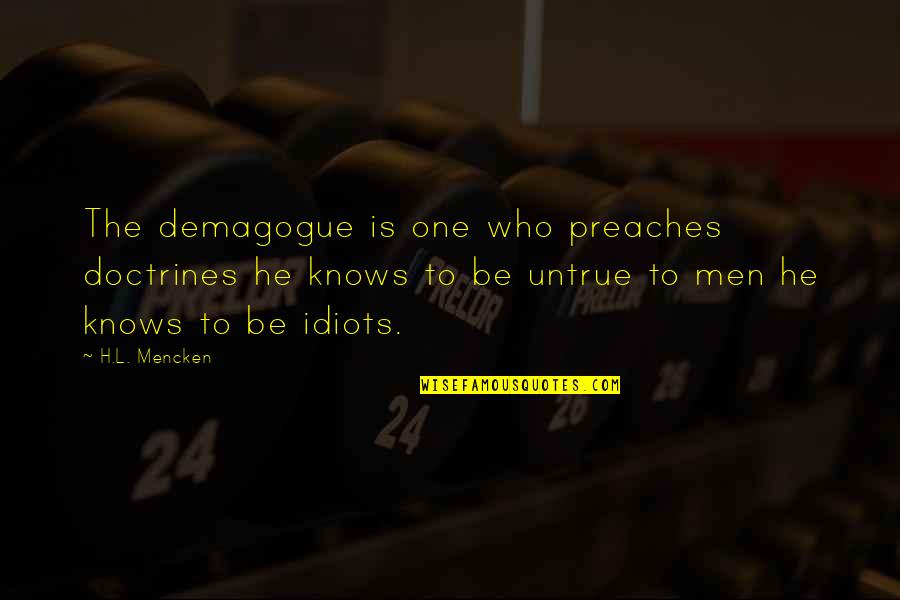 The demagogue is one who preaches doctrines he knows to be untrue to men he knows to be idiots. —
H.L. Mencken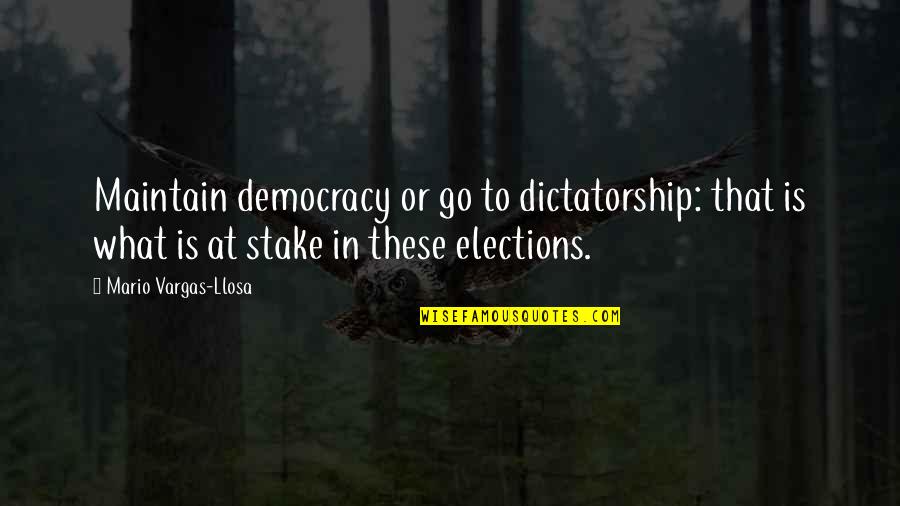 Maintain democracy or go to dictatorship: that is what is at stake in these elections. —
Mario Vargas-Llosa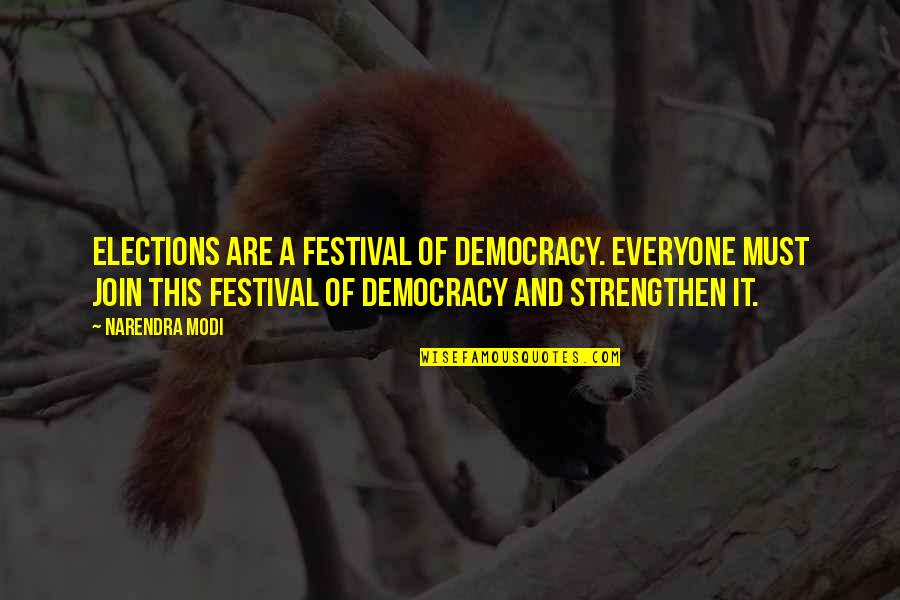 Elections are a festival of democracy. Everyone must join this festival of democracy and strengthen it. —
Narendra Modi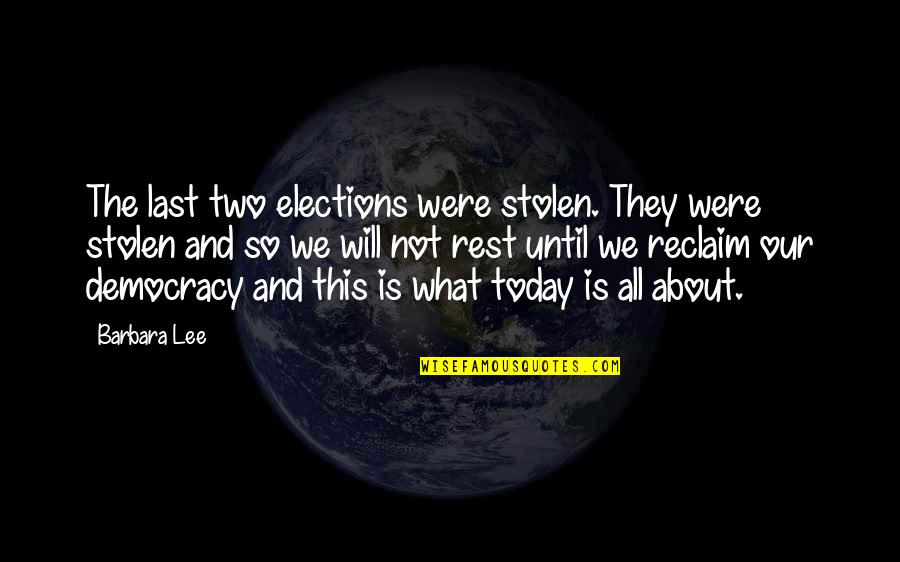 The last two elections were stolen. They were stolen and so we will not rest until we reclaim our democracy and this is what today is all about. —
Barbara Lee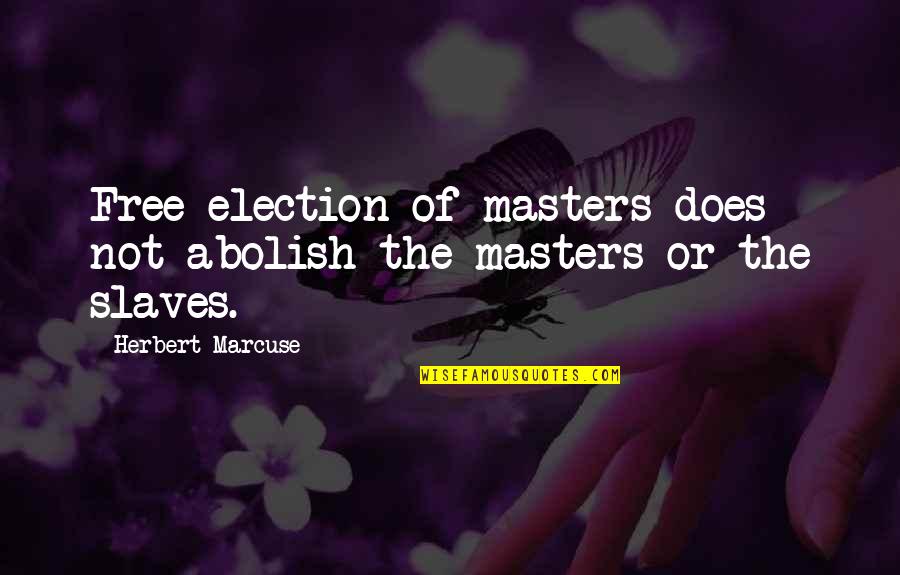 Free election of masters does not abolish the masters or the slaves. —
Herbert Marcuse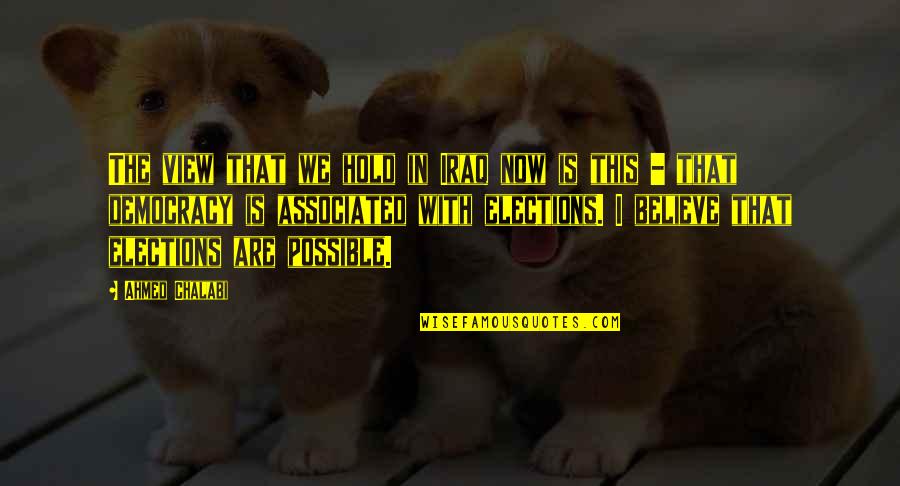 The view that we hold in Iraq now is this - that democracy is associated with elections. I believe that elections are possible. —
Ahmed Chalabi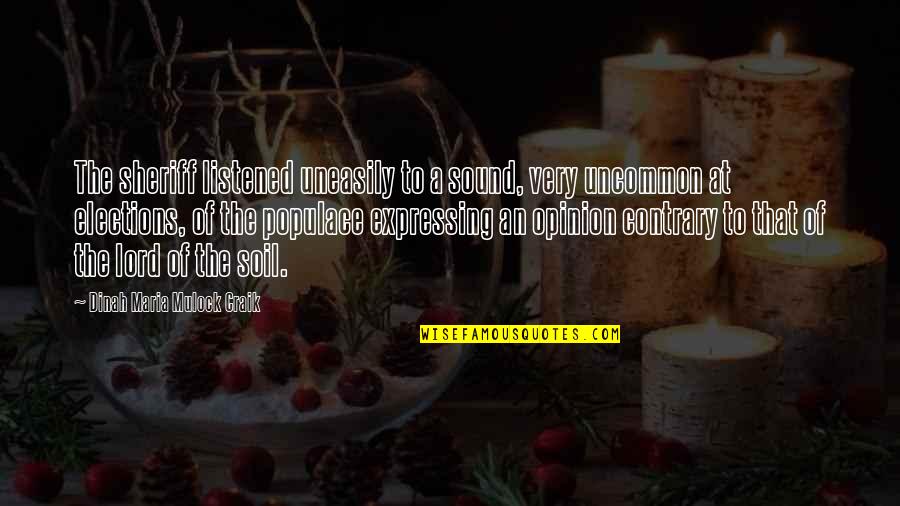 The sheriff listened uneasily to a sound, very uncommon at elections, of the populace expressing an opinion contrary to that of the lord of the soil. —
Dinah Maria Mulock Craik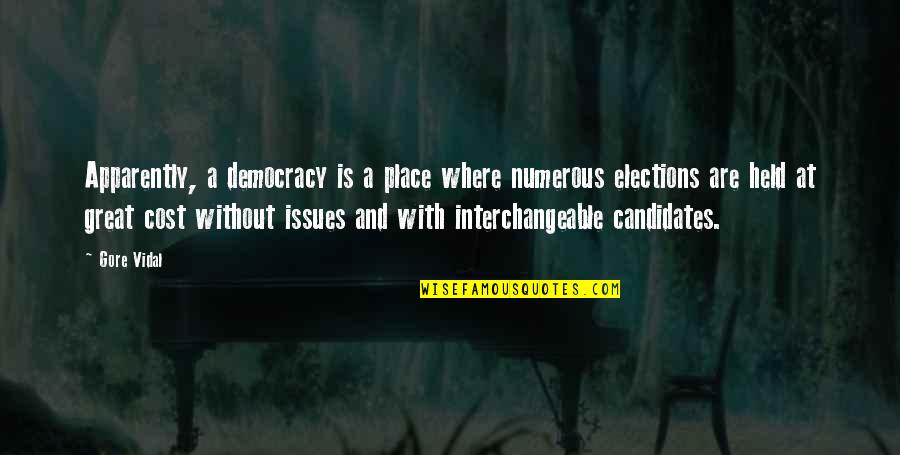 Apparently, a democracy is a place where numerous elections are held at great cost without issues and with interchangeable candidates. —
Gore Vidal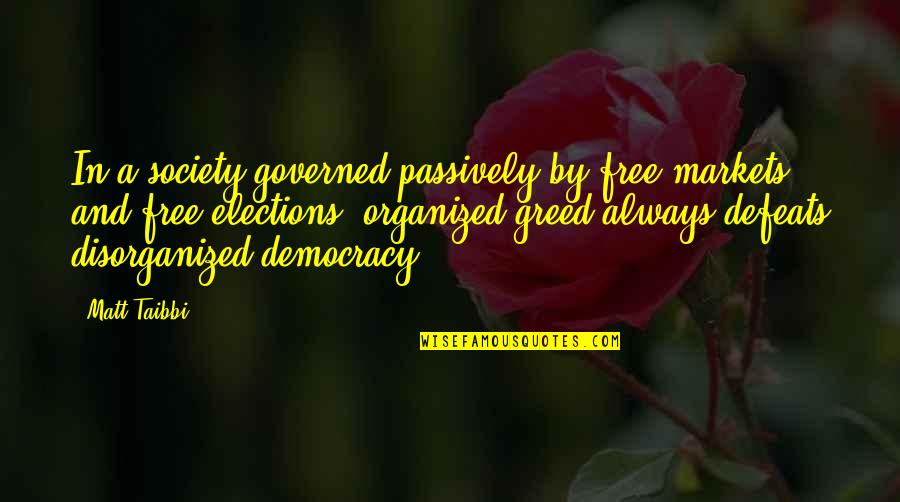 In a society governed passively by free markets and free elections, organized greed always defeats disorganized democracy. —
Matt Taibbi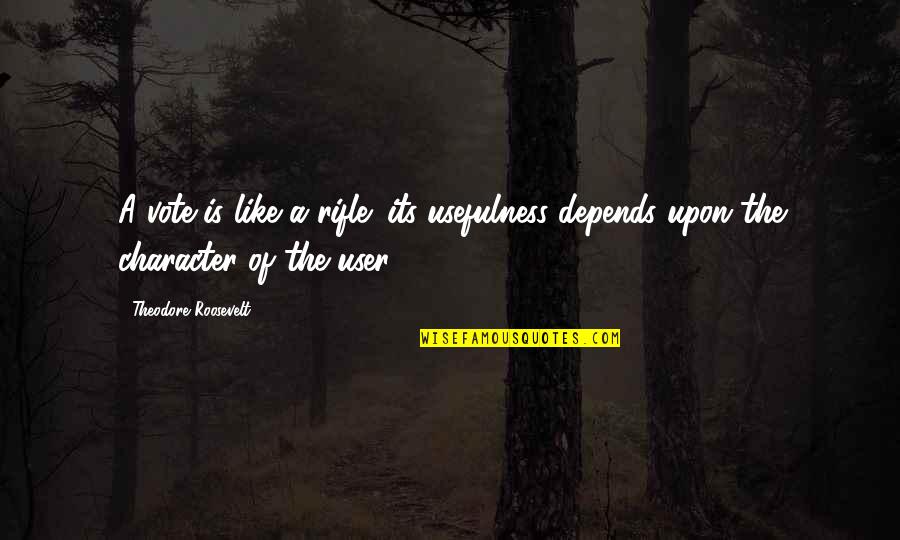 A vote is like a rifle: its usefulness depends upon the character of the user. —
Theodore Roosevelt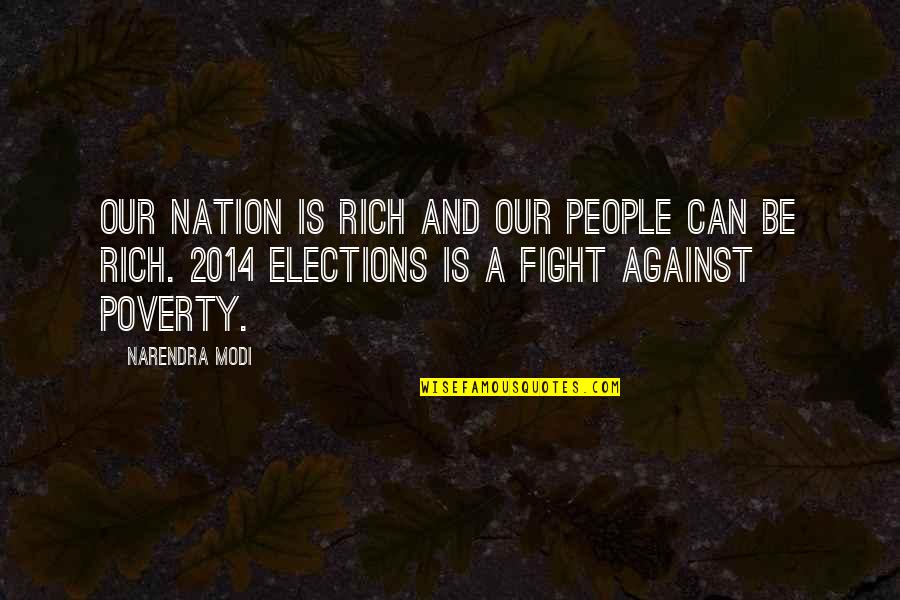 Our nation is rich and our people can be rich. 2014 elections is a fight against poverty. —
Narendra Modi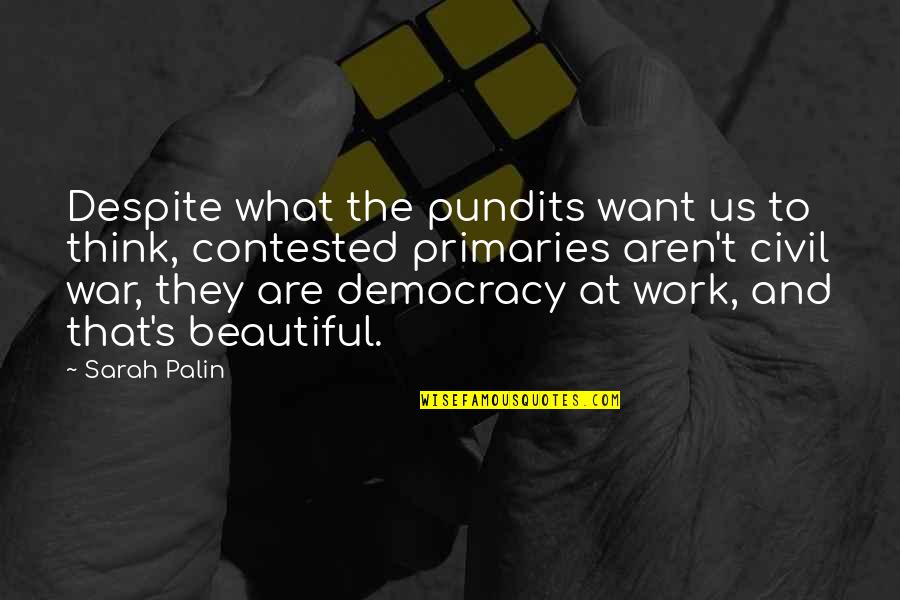 Despite what the pundits want us to think, contested primaries aren't civil war, they are democracy at work, and that's beautiful. —
Sarah Palin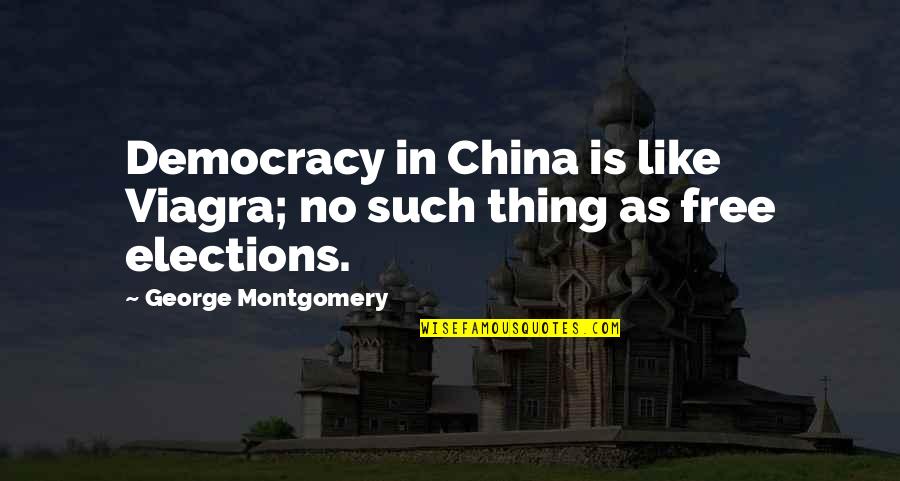 Democracy in China is like Viagra; no such thing as free elections. —
George Montgomery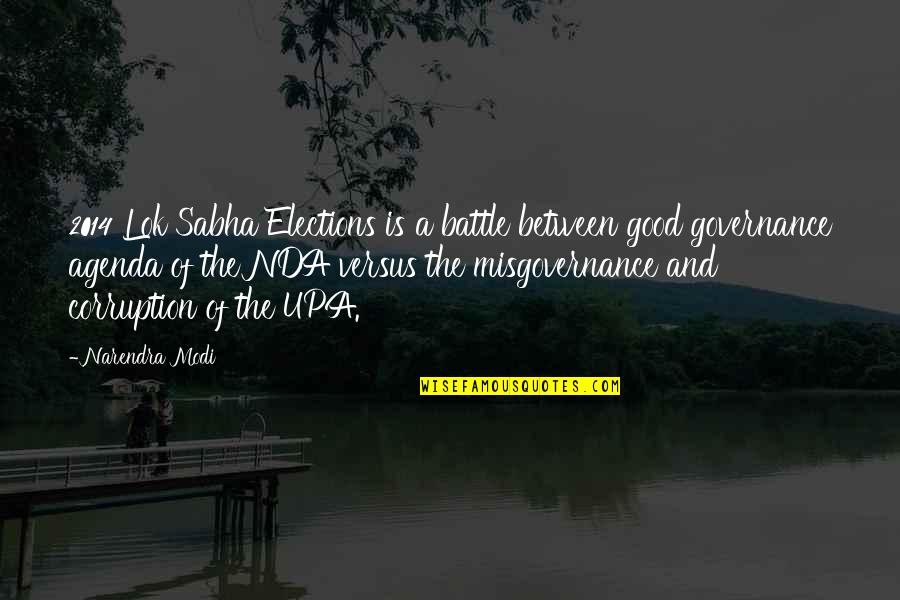 2014 Lok Sabha Elections is a battle between good governance agenda of the NDA versus the misgovernance and corruption of the UPA. —
Narendra Modi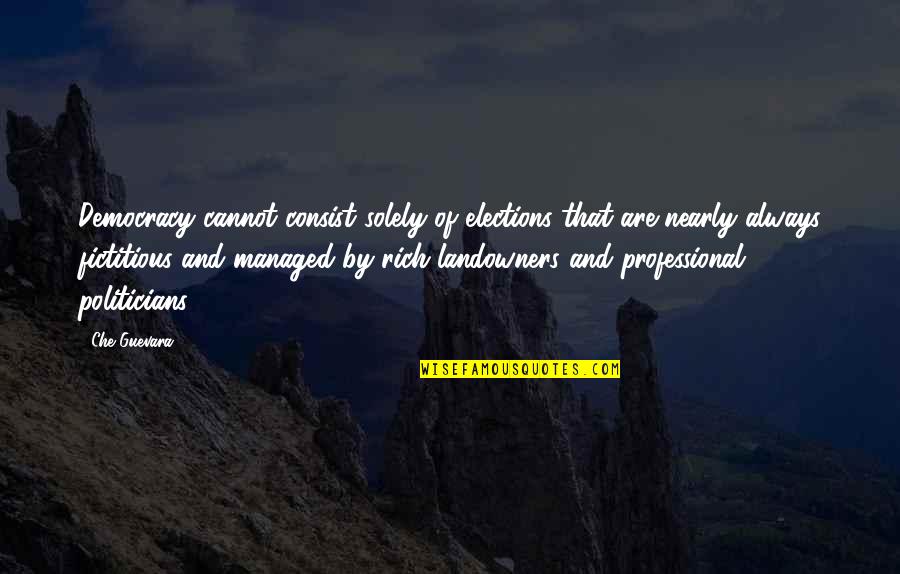 Democracy cannot consist solely of elections that are nearly always fictitious and managed by rich landowners and professional politicians. —
Che Guevara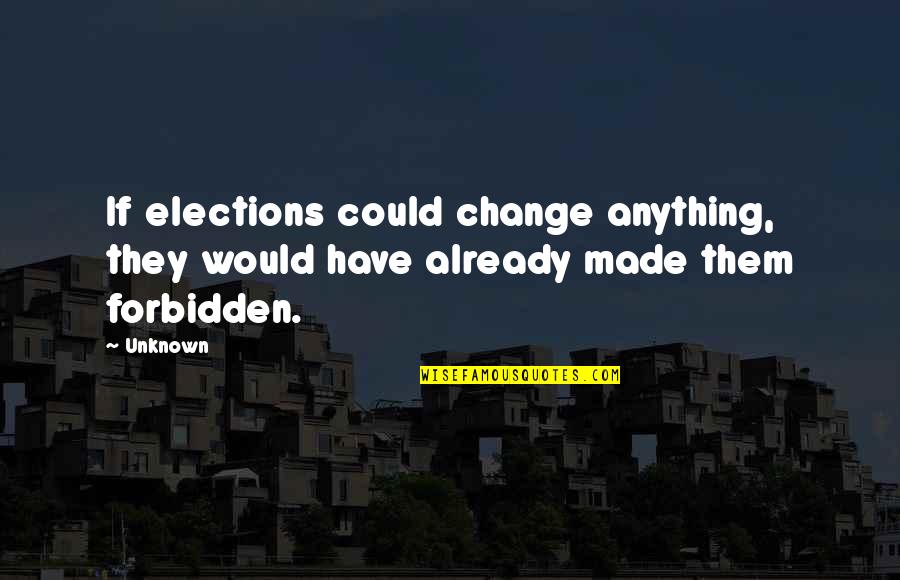 If elections could change anything, they would have already made them forbidden. —
Unknown