Effort And Hard Work Quotes
Collection of top 34 famous quotes about Effort And Hard Work
Opportunity follows struggle. It follows effort. It follows hard work. It doesn't come before.
—
Shelby Steele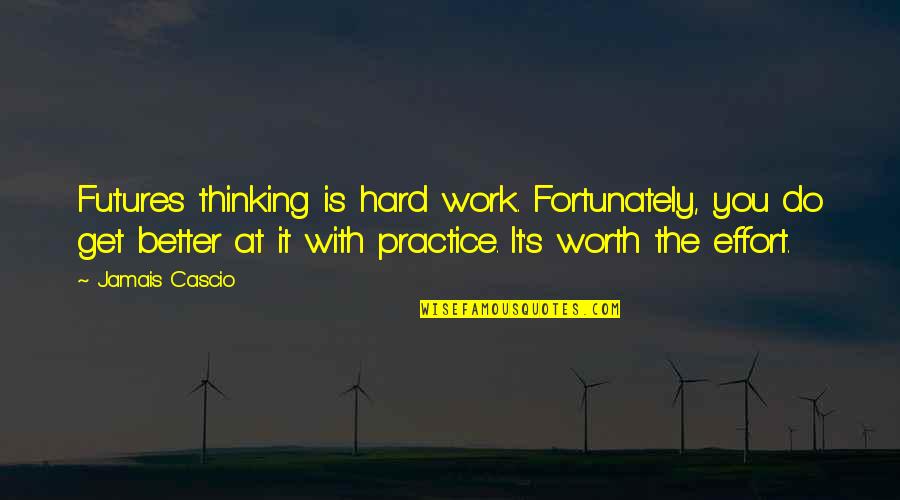 Futures thinking is hard work. Fortunately, you do get better at it with practice. It's worth the effort.
—
Jamais Cascio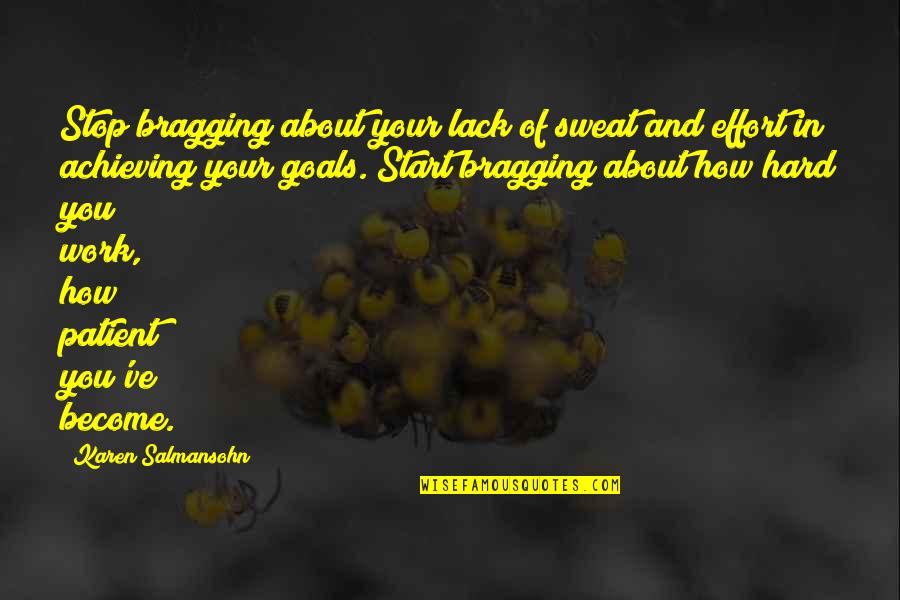 Stop bragging about your lack of sweat and effort in achieving your goals. Start bragging about how hard you work, how patient you've become.
—
Karen Salmansohn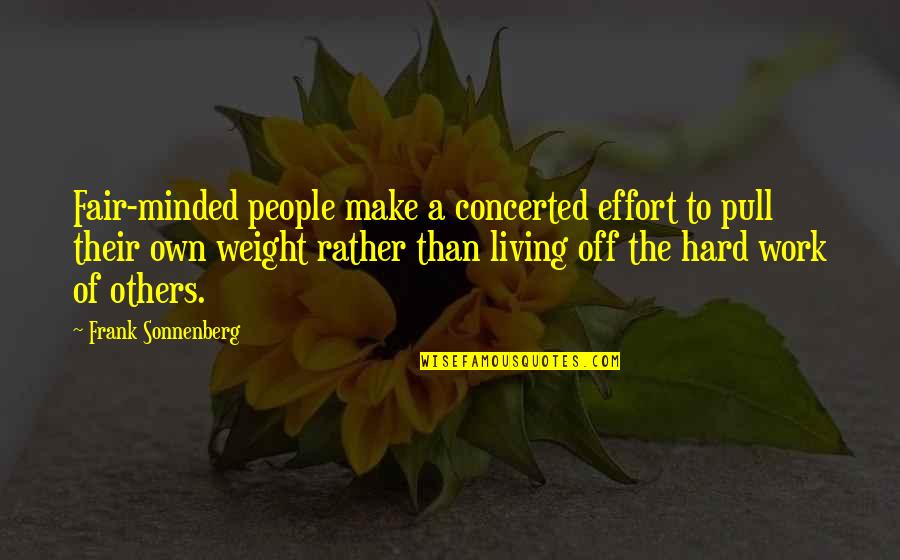 Fair-minded people make a concerted effort to pull their own weight rather than living off the hard work of others.
—
Frank Sonnenberg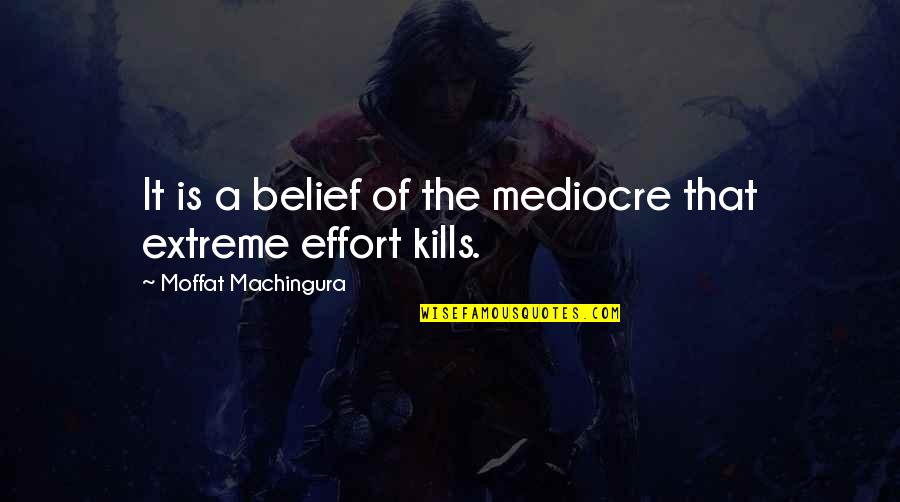 It is a belief of the mediocre that extreme effort kills.
—
Moffat Machingura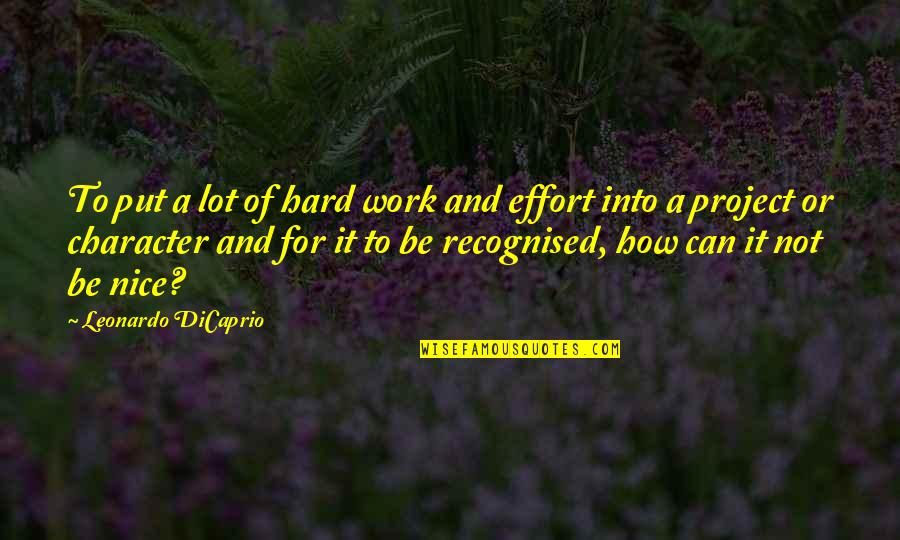 To put a lot of hard work and effort into a project or character and for it to be recognised, how can it not be nice?
—
Leonardo DiCaprio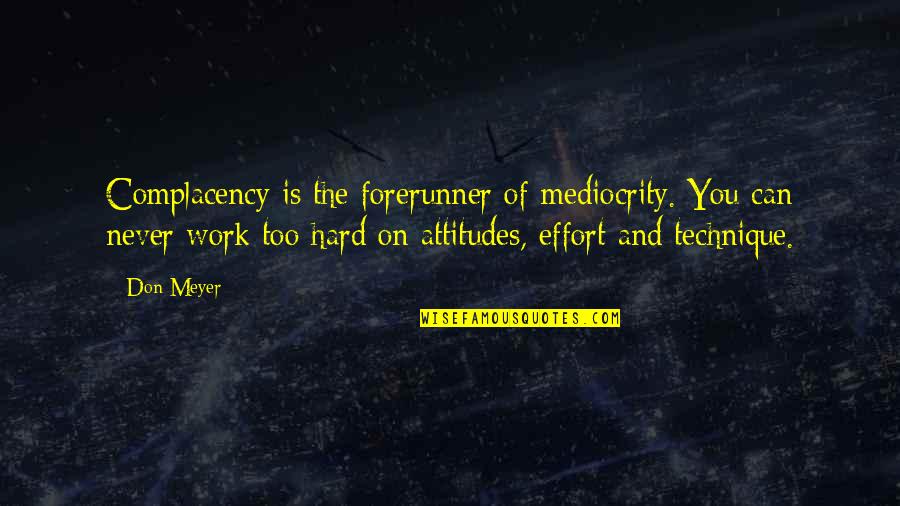 Complacency is the forerunner of mediocrity. You can never work too hard on attitudes, effort and technique. —
Don Meyer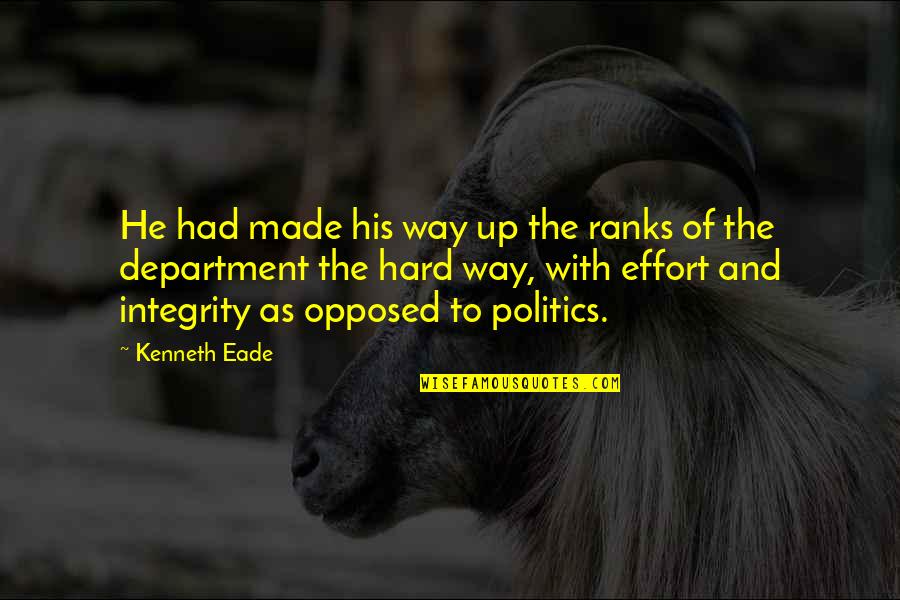 He had made his way up the ranks of the department the hard way, with effort and integrity as opposed to politics. —
Kenneth Eade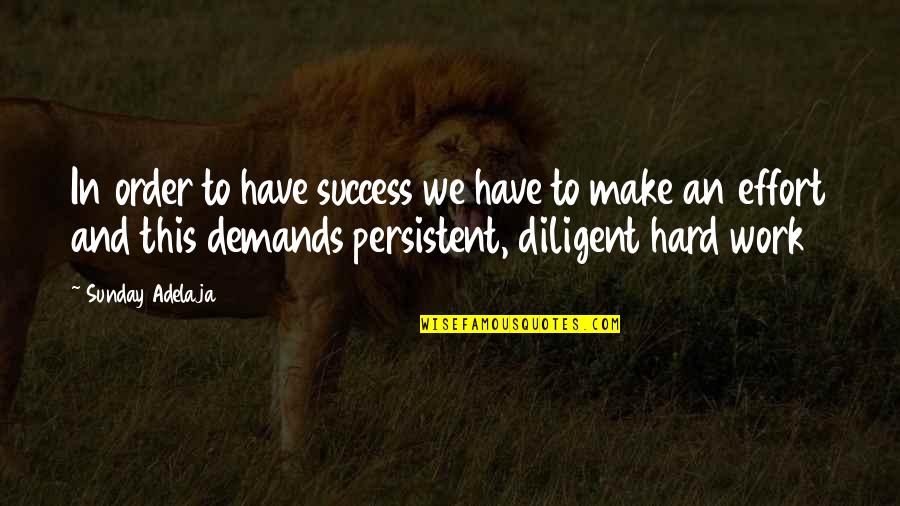 In order to have success we have to make an effort and this demands persistent, diligent hard work —
Sunday Adelaja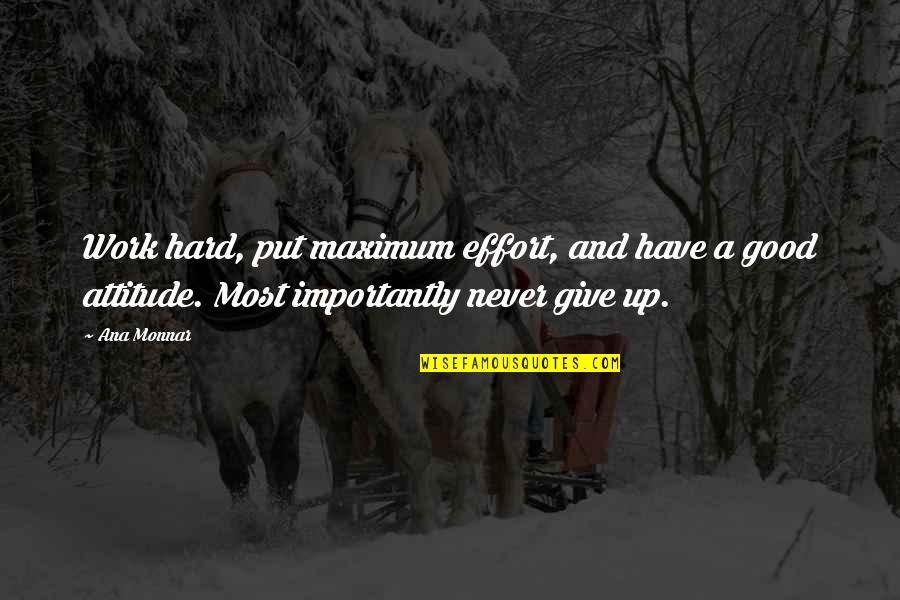 Work hard, put maximum effort, and have a good attitude. Most importantly never give up. —
Ana Monnar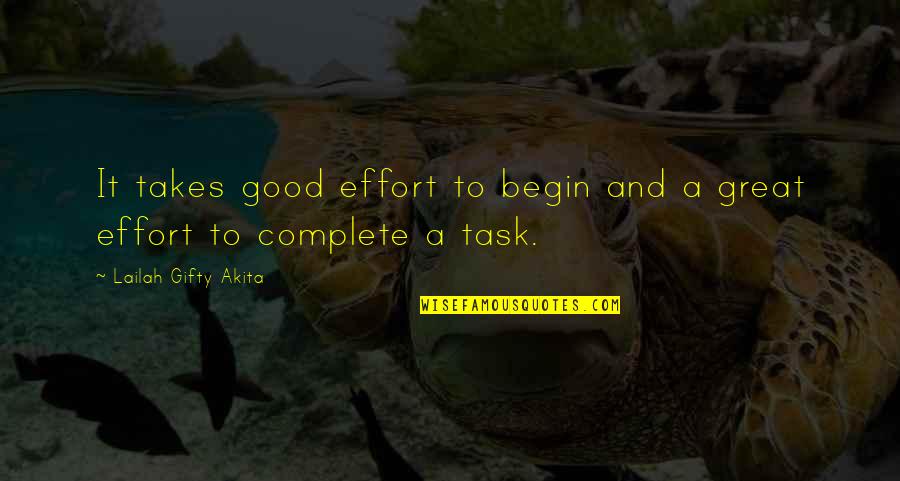 It takes good effort to begin and a great effort to complete a task. —
Lailah Gifty Akita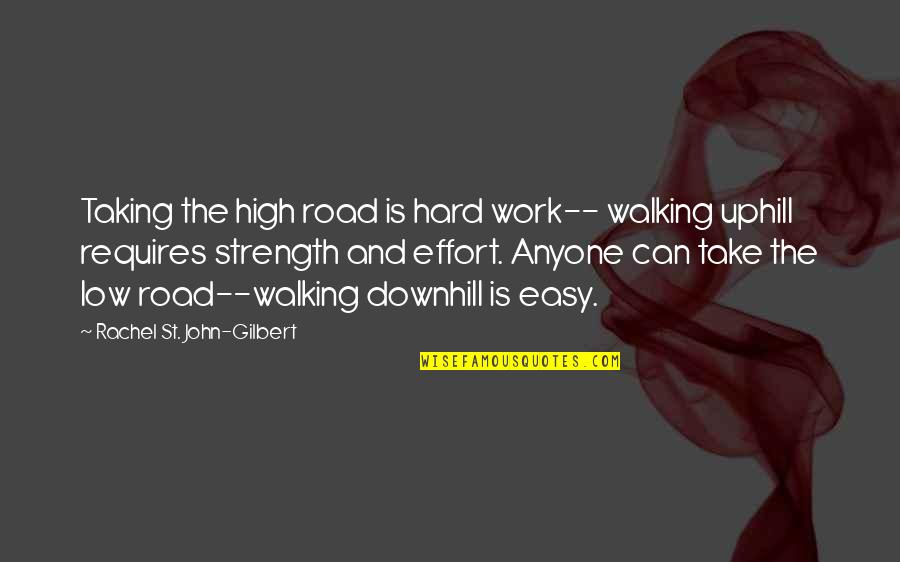 Taking the high road is hard work-- walking uphill requires strength and effort. Anyone can take the low road--walking downhill is easy. —
Rachel St. John-Gilbert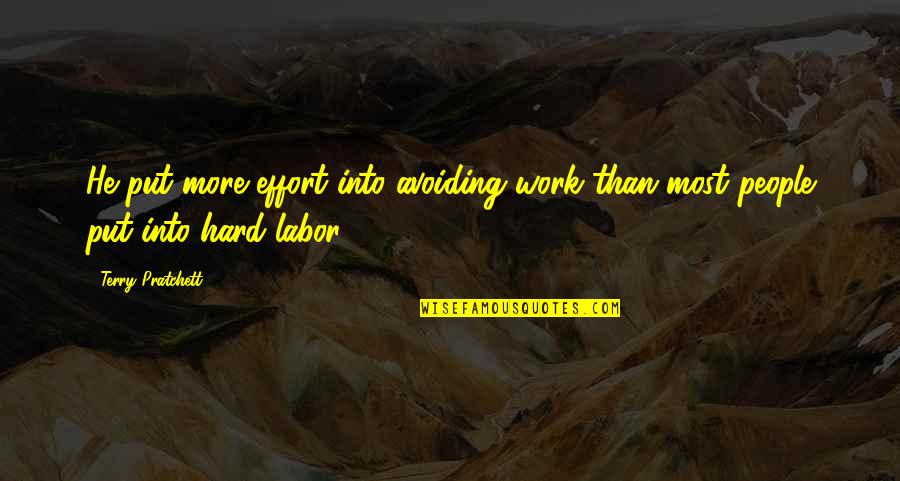 He put more effort into avoiding work than most people put into hard labor. —
Terry Pratchett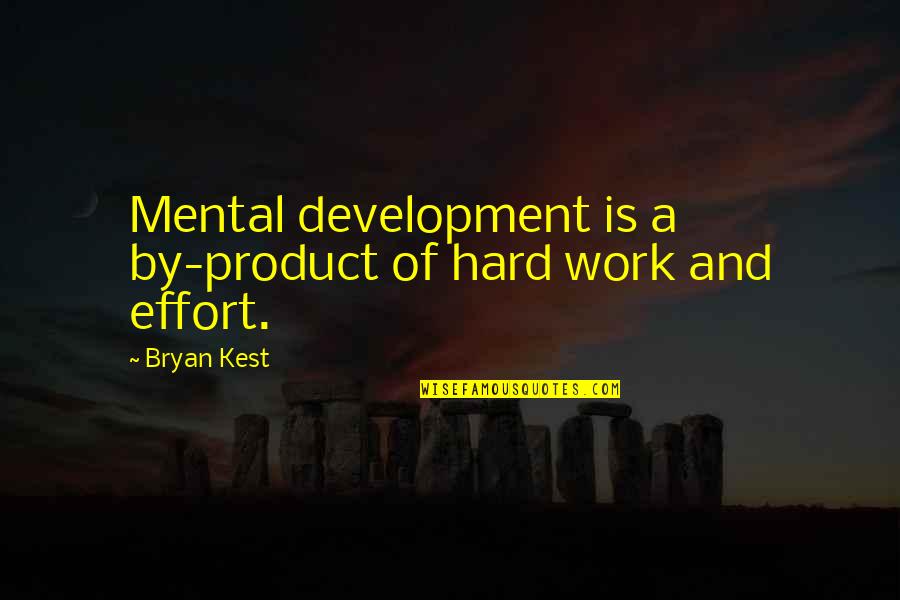 Mental development is a by-product of hard work and effort. —
Bryan Kest
No one ever drowned in sweat. —
U.S. Marine Corps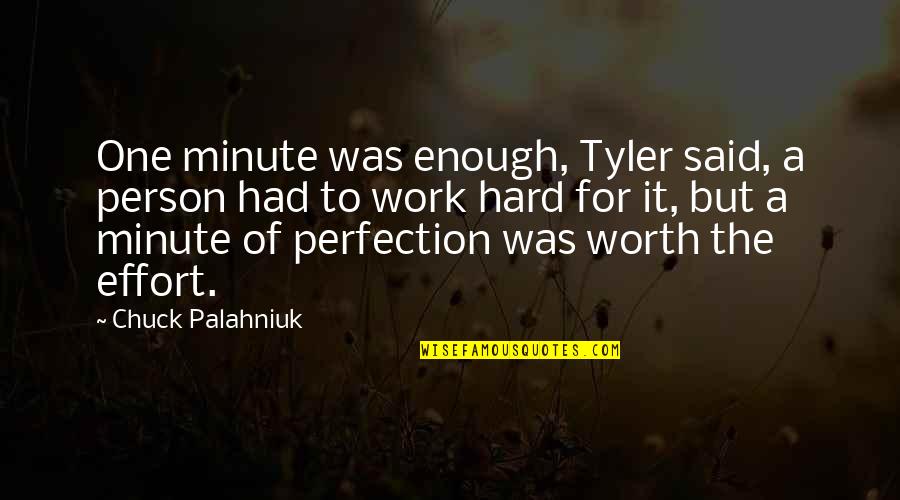 One minute was enough, Tyler said, a person had to work hard for it, but a minute of perfection was worth the effort. —
Chuck Palahniuk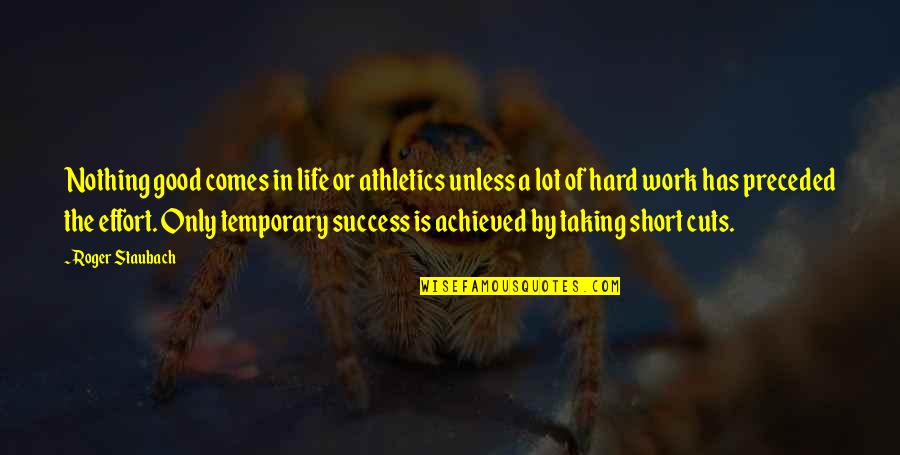 Nothing good comes in life or athletics unless a lot of hard work has preceded the effort. Only temporary success is achieved by taking short cuts. —
Roger Staubach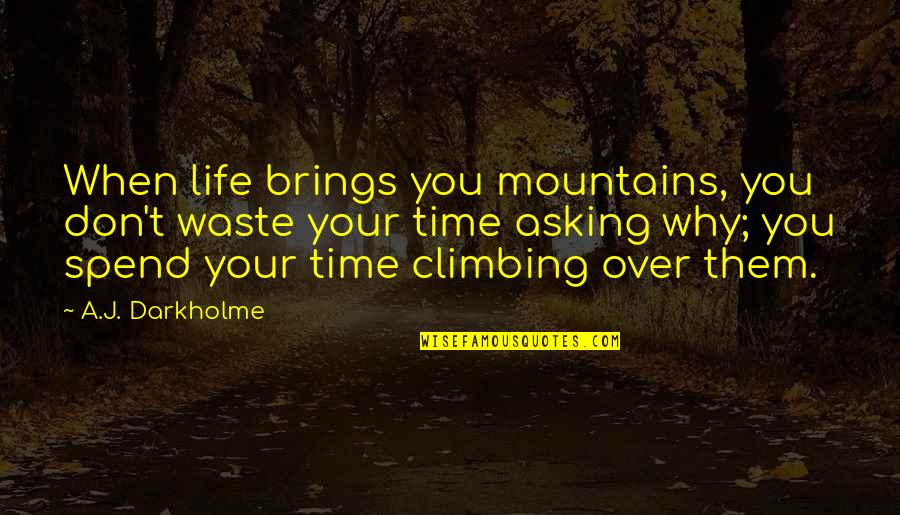 When life brings you mountains, you don't waste your time asking why; you spend your time climbing over them. —
A.J. Darkholme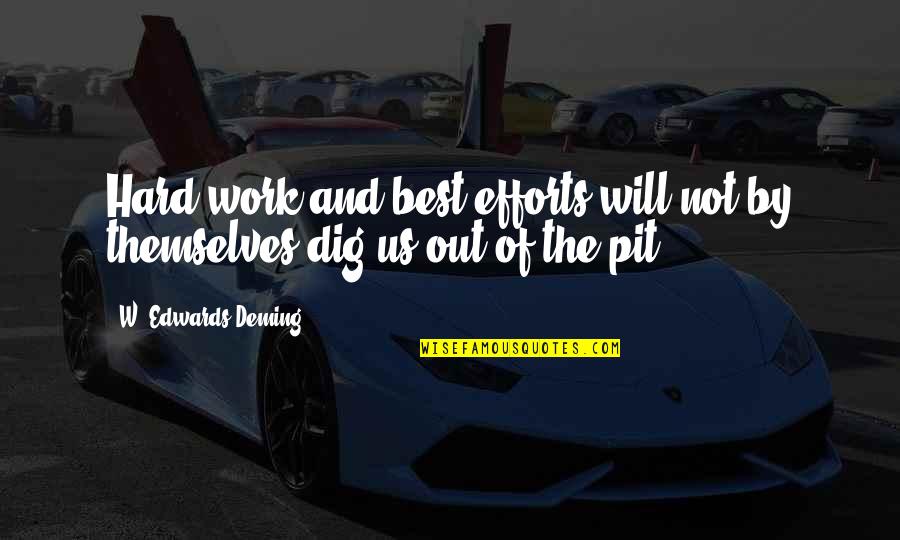 Hard work and best efforts will not by themselves dig us out of the pit. —
W. Edwards Deming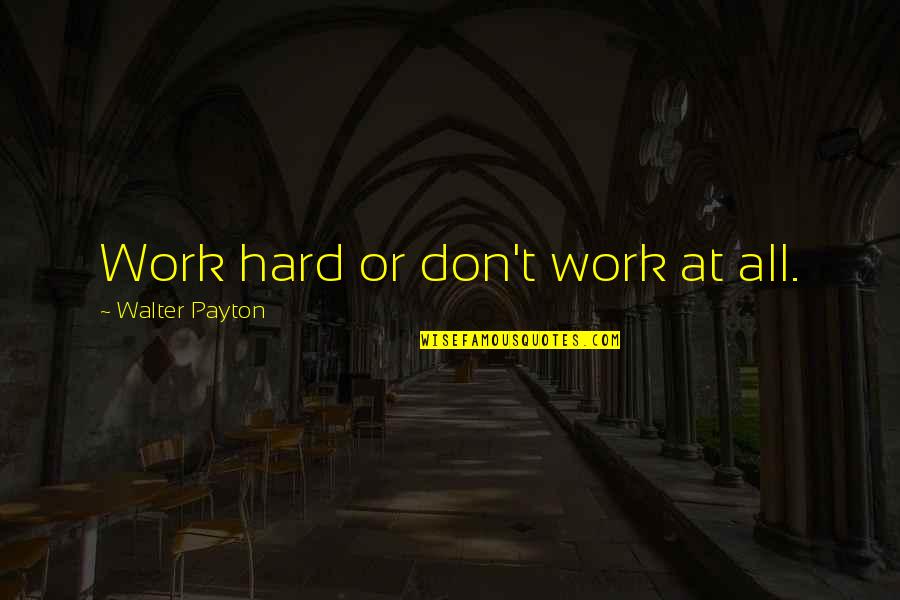 Work hard or don't work at all. —
Walter Payton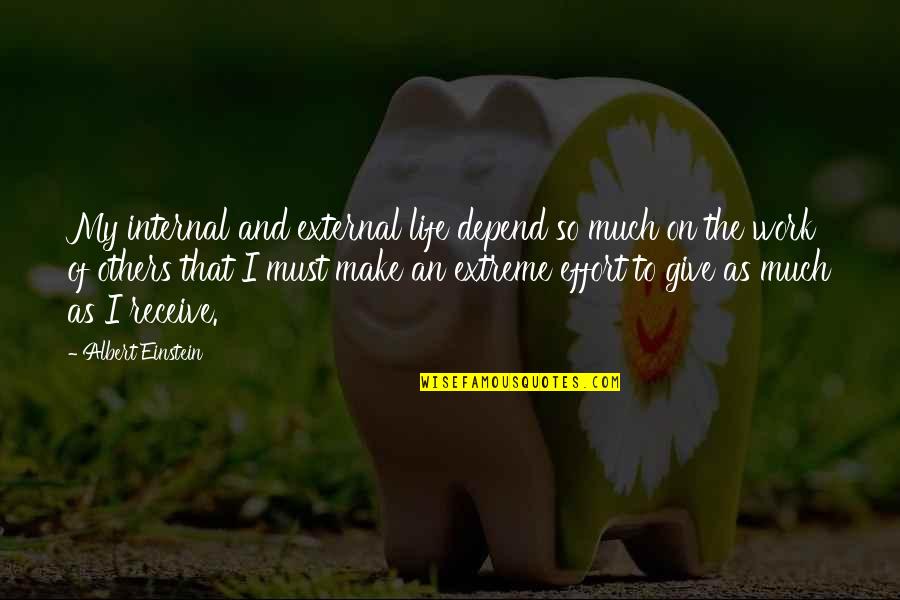 My internal and external life depend so much on the work of others that I must make an extreme effort to give as much as I receive. —
Albert Einstein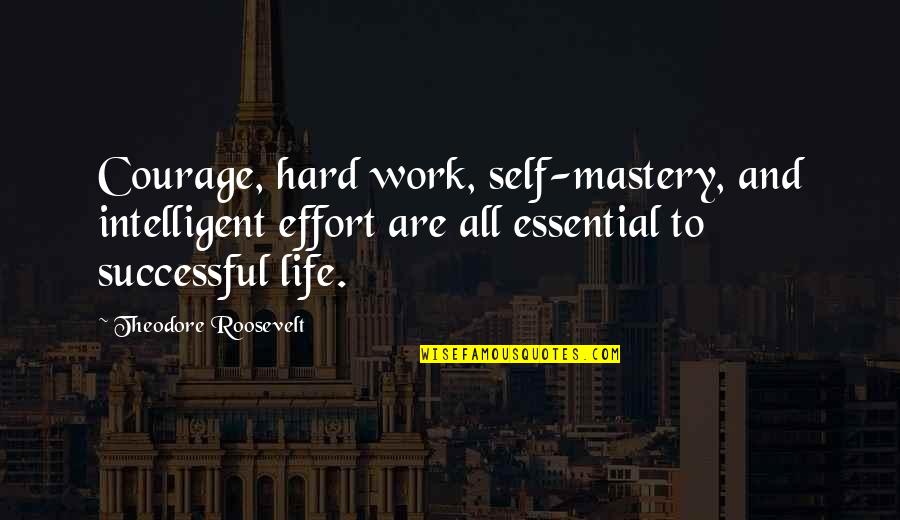 Courage, hard work, self-mastery, and intelligent effort are all essential to successful life. —
Theodore Roosevelt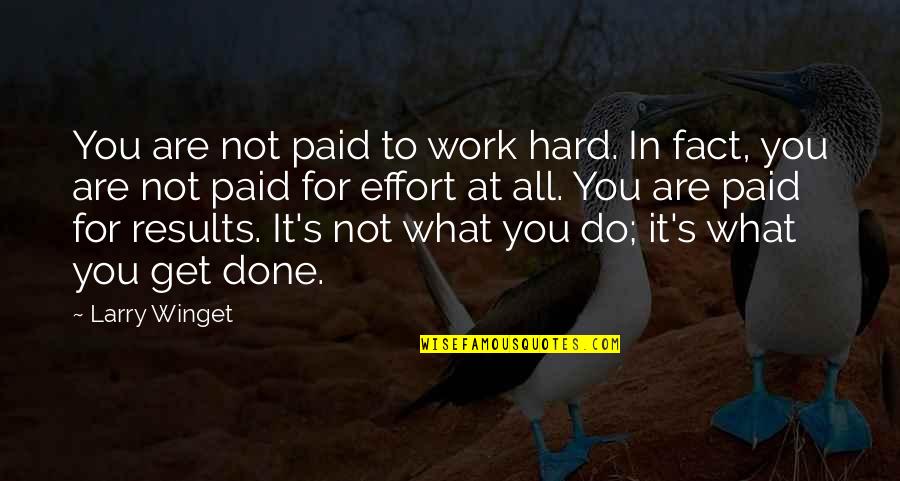 You are not paid to work hard. In fact, you are not paid for effort at all. You are paid for results. It's not what you do; it's what you get done. —
Larry Winget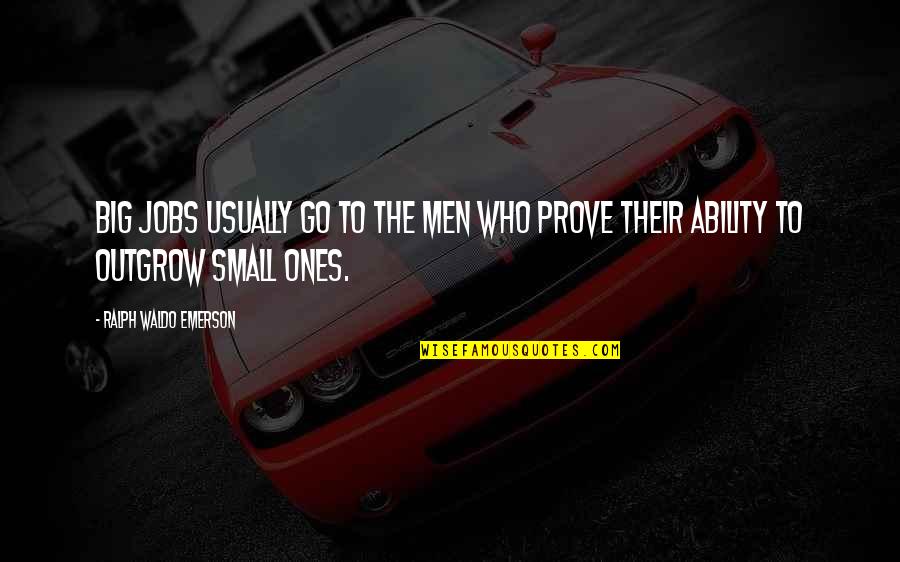 Big jobs usually go to the men who prove their ability to outgrow small ones. —
Ralph Waldo Emerson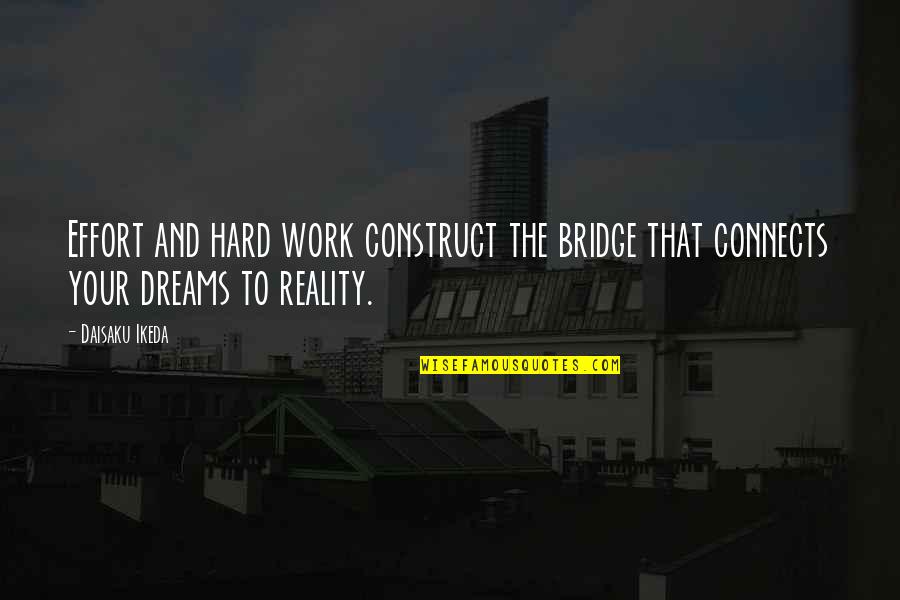 Effort and hard work
construct the bridge that connects your dreams to reality. —
Daisaku Ikeda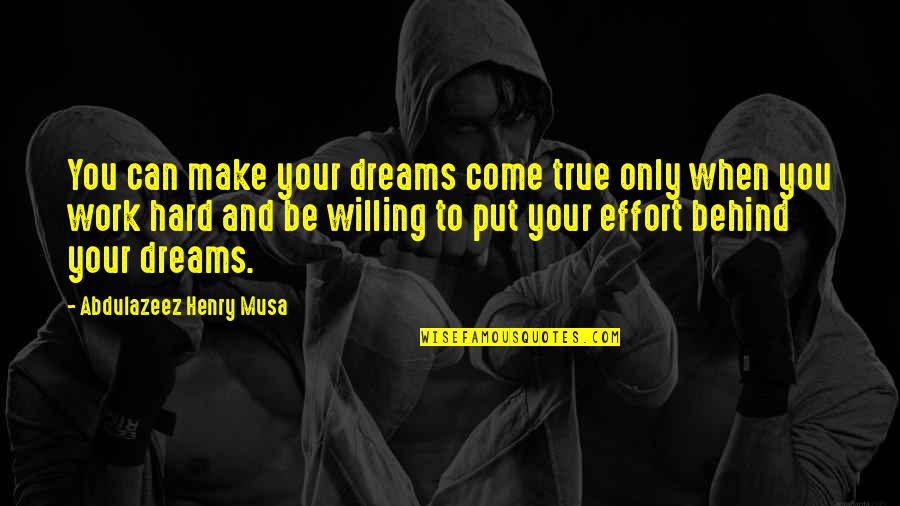 You can make your dreams come true only when you work hard and be willing to put your effort behind your dreams. —
Abdulazeez Henry Musa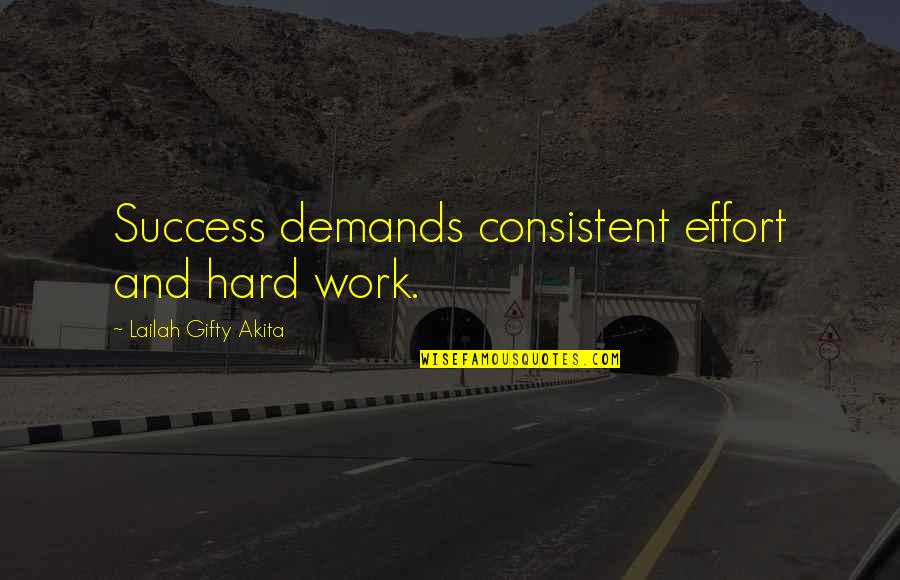 Success demands consistent
effort and hard work
. —
Lailah Gifty Akita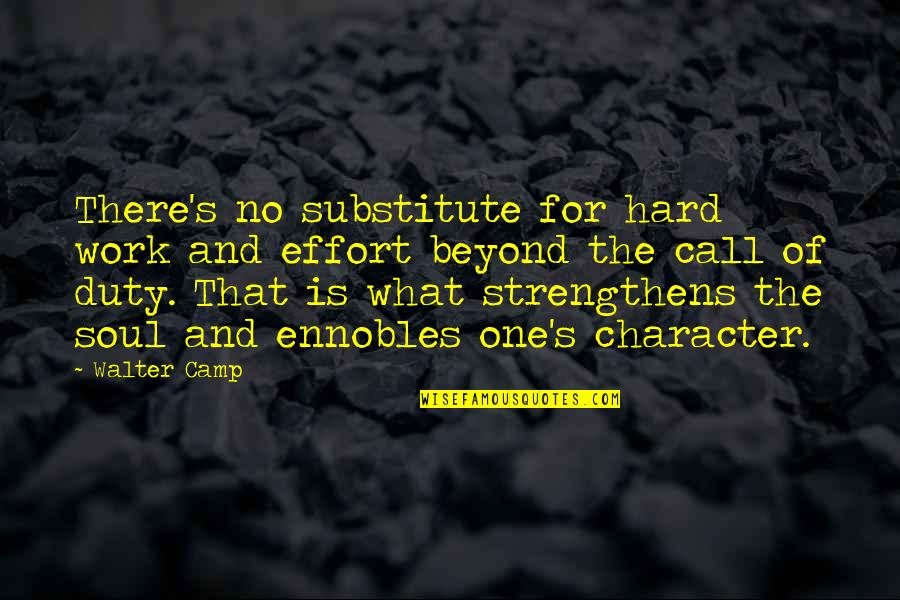 There's no substitute for hard work and effort beyond the call of duty. That is what strengthens the soul and ennobles one's character. —
Walter Camp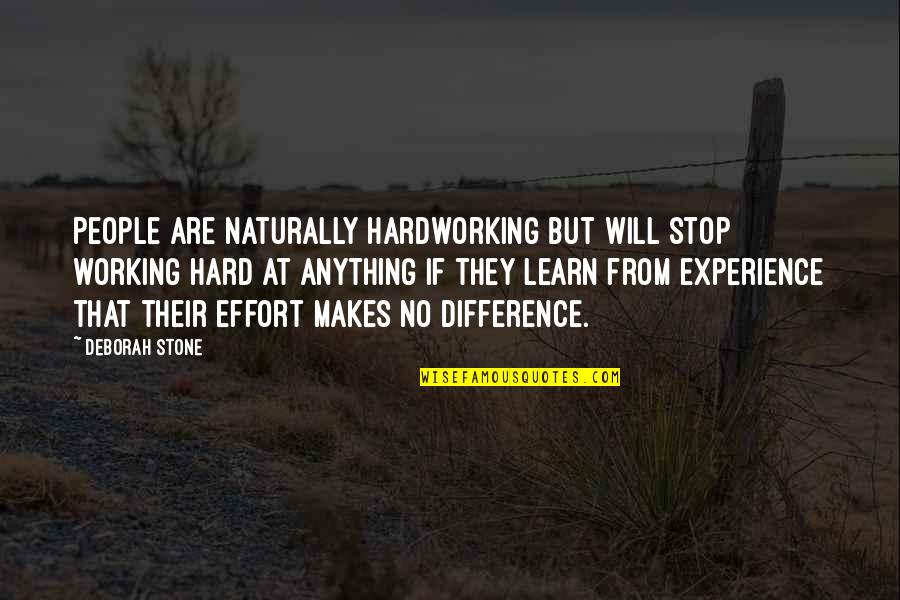 People are naturally hardworking but will stop working hard at anything if they learn from experience that their effort makes no difference. —
Deborah Stone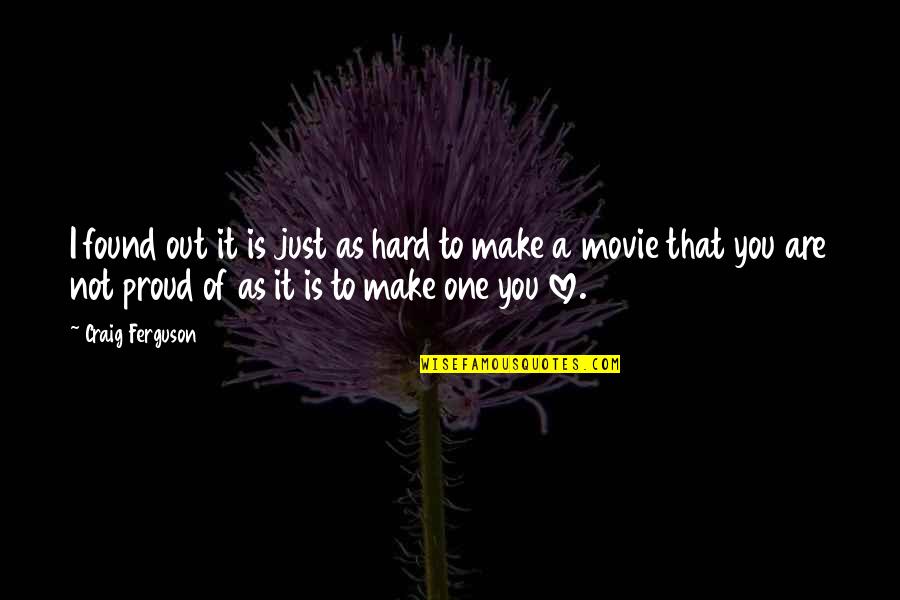 I found out it is just as hard to make a movie that you are not proud of as it is to make one you love. —
Craig Ferguson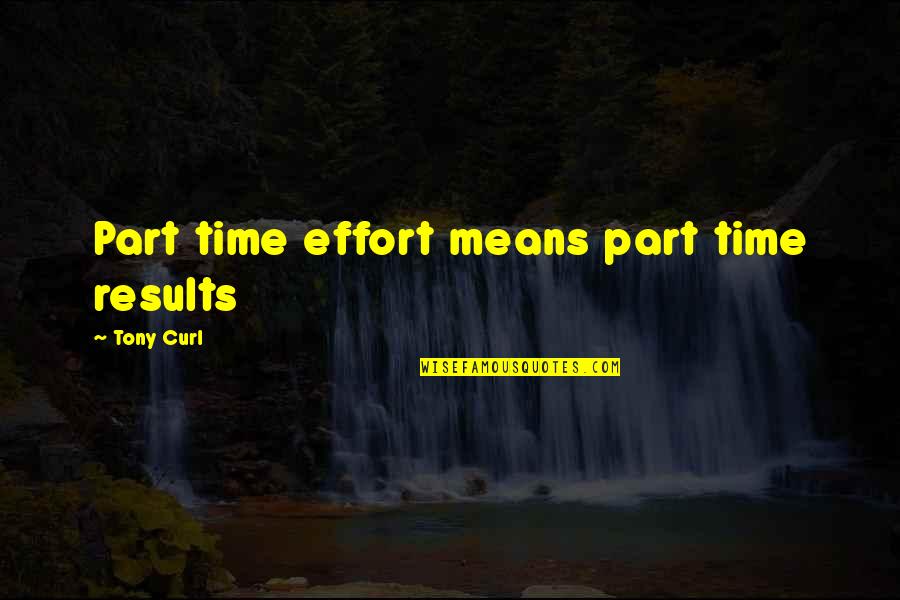 Part time effort means part time results —
Tony Curl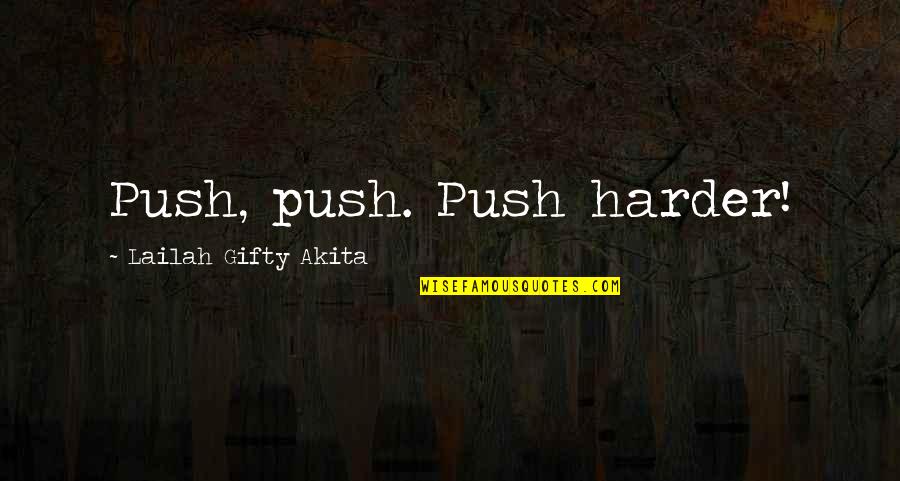 Push, push. Push harder! —
Lailah Gifty Akita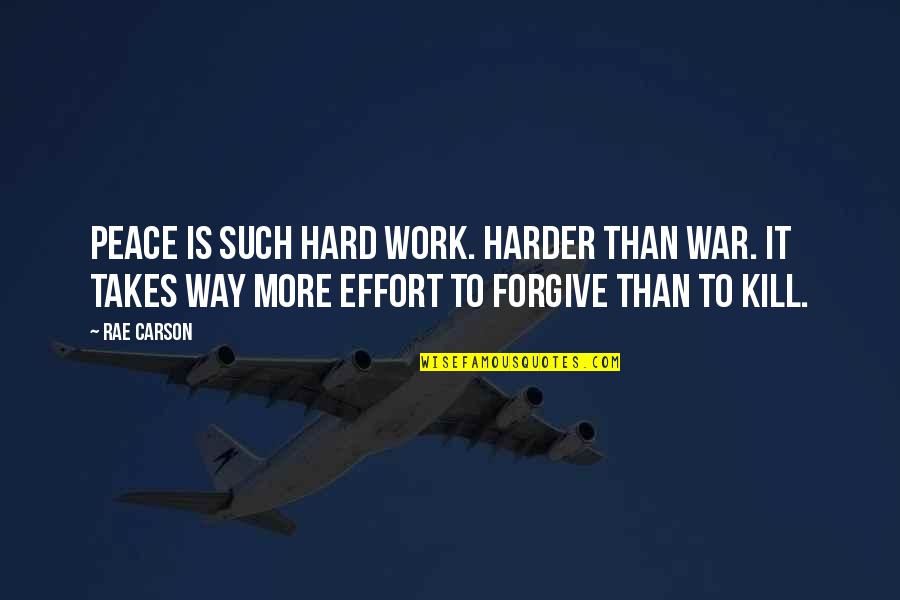 Peace is such hard work. Harder than war. It takes way more effort to forgive than to kill. —
Rae Carson