Edsger W. Dijkstra Quotes
Collection of top 48 famous quotes about Edsger W. Dijkstra
Edsger W. Dijkstra Quotes & Sayings
Happy to read and share the best inspirational Edsger W. Dijkstra quotes, sayings and quotations on Wise Famous Quotes.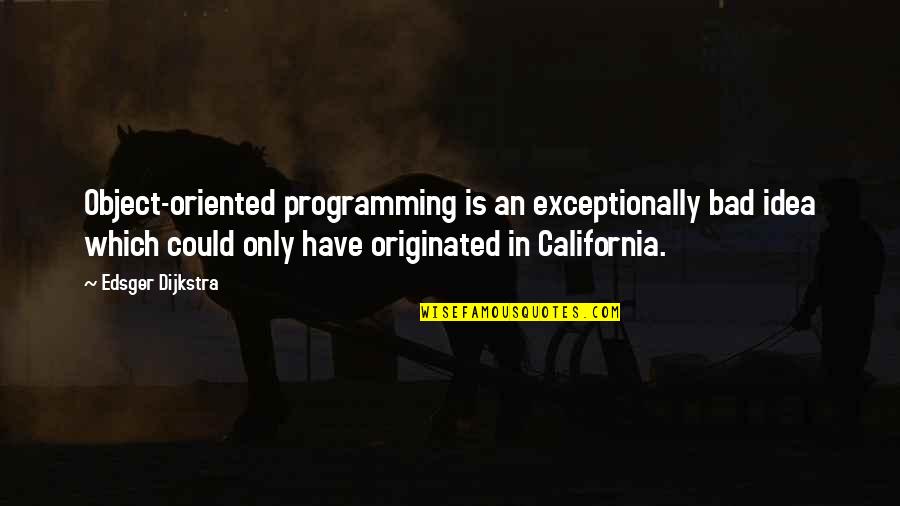 Object-oriented programming is an exceptionally bad idea which could only have originated in California.
—
Edsger Dijkstra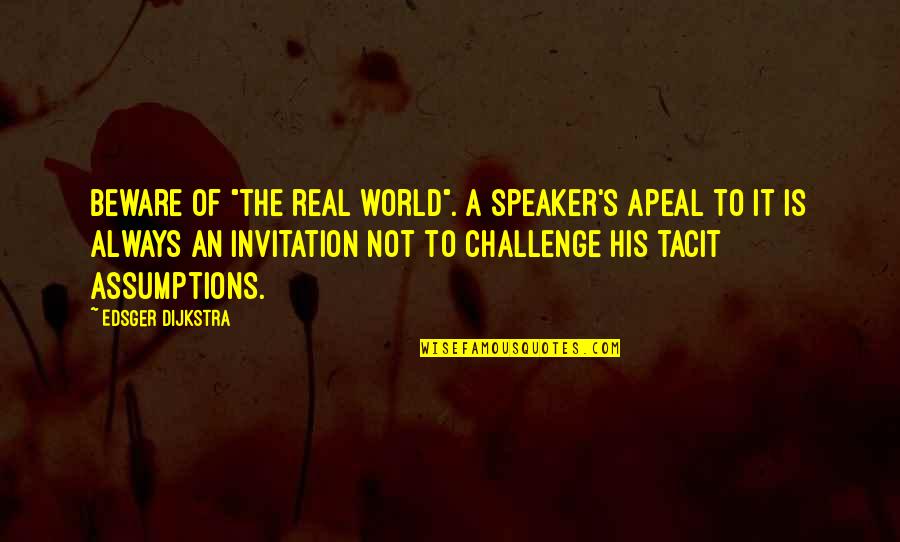 Beware of "the real world". A speaker's apeal to it is always an invitation not to challenge his tacit assumptions.
—
Edsger Dijkstra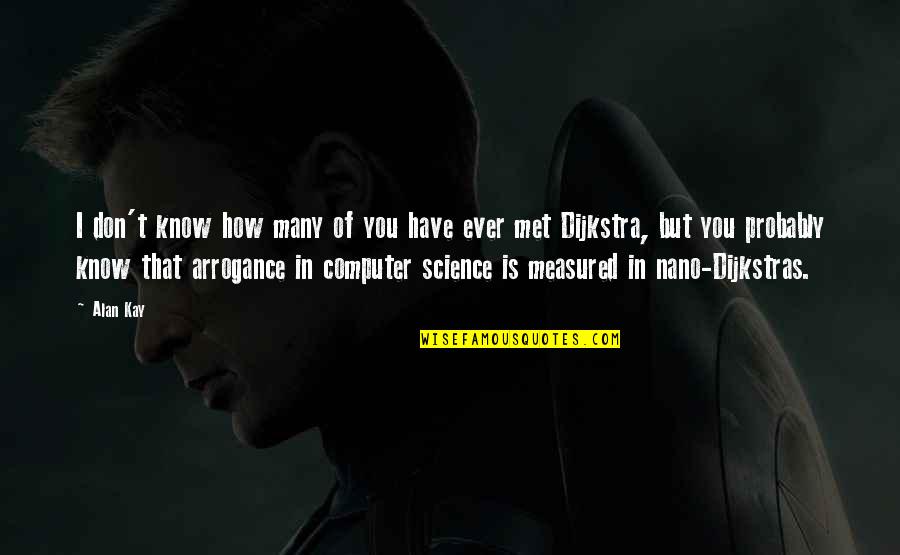 I don't know how many of you have ever met Dijkstra, but you probably know that arrogance in computer science is measured in nano-Dijkstras.
—
Alan Kay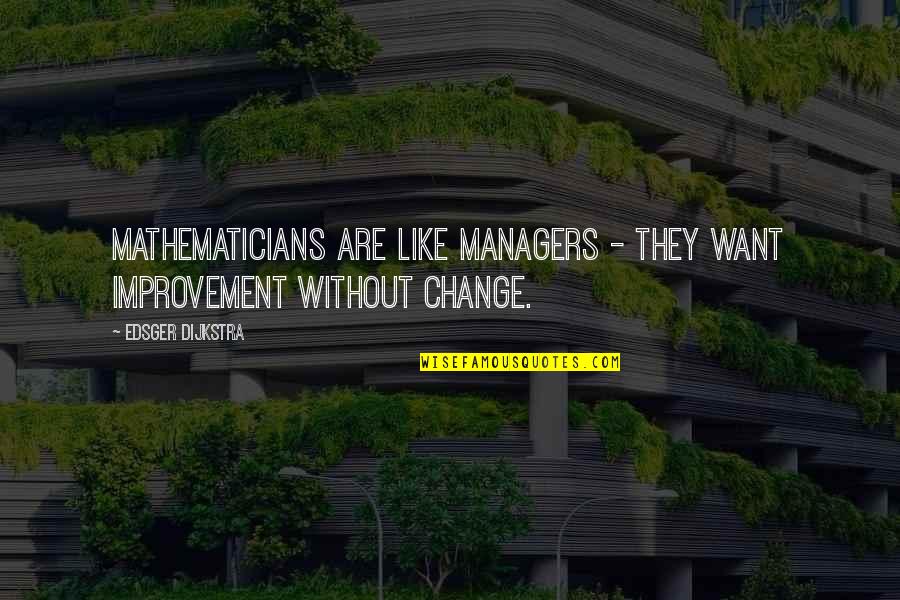 Mathematicians are like managers - they want improvement without change.
—
Edsger Dijkstra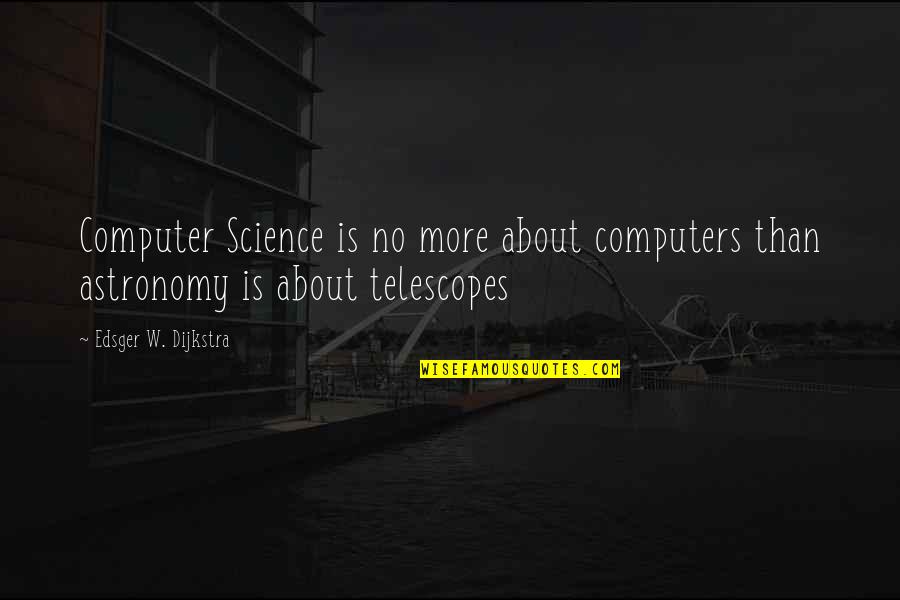 Computer Science is no more about computers than astronomy is about telescopes
—
Edsger W. Dijkstra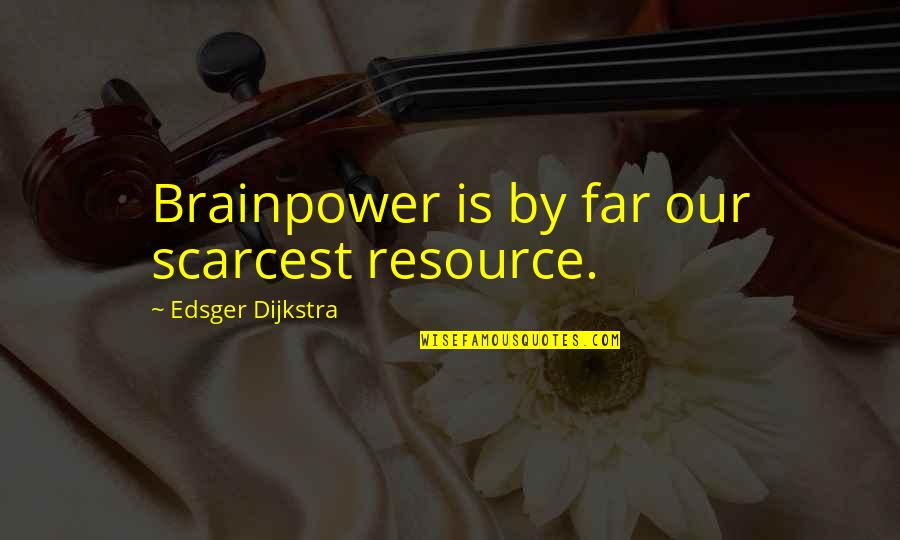 Brainpower is by far our scarcest resource. —
Edsger Dijkstra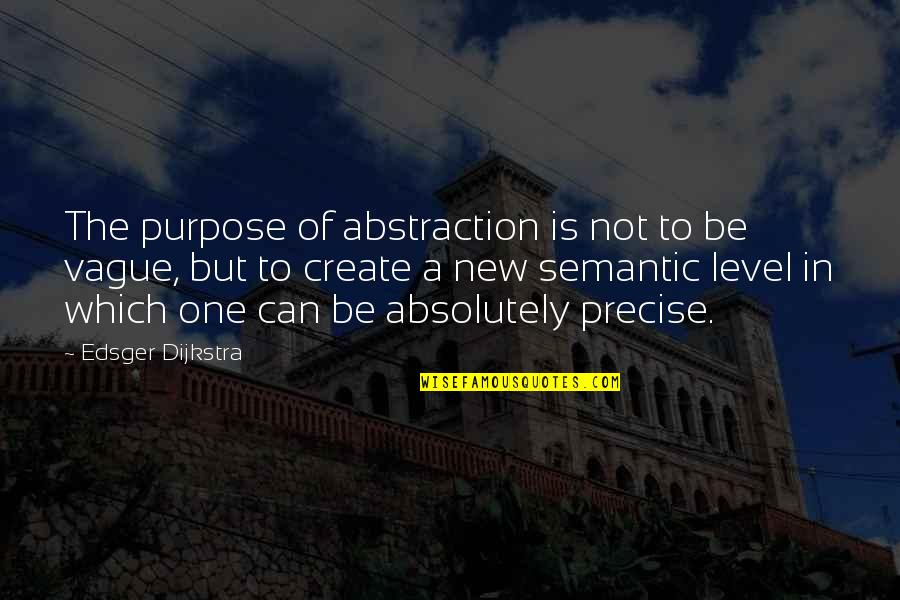 The purpose of abstraction is not to be vague, but to create a new semantic level in which one can be absolutely precise. —
Edsger Dijkstra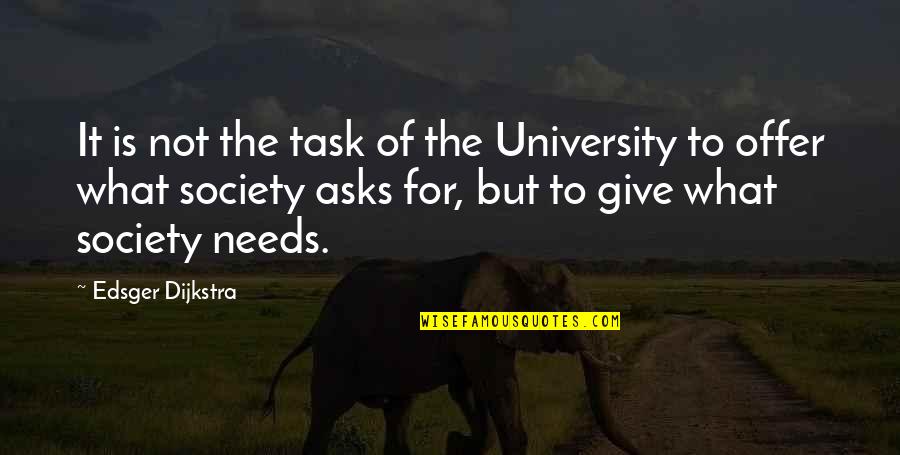 It is not the task of the University to offer what society asks for, but to give what society needs. —
Edsger Dijkstra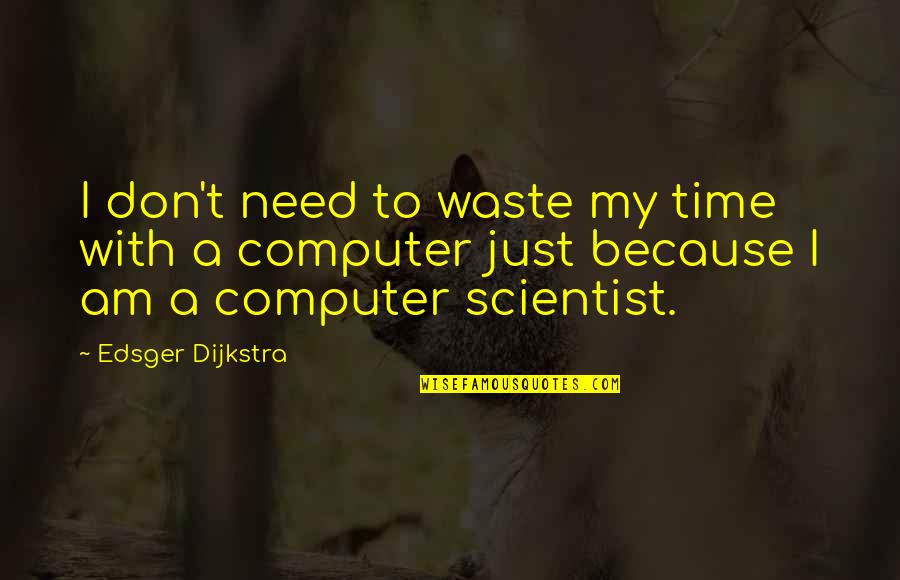 I don't need to waste my time with a computer just because I am a computer scientist. —
Edsger Dijkstra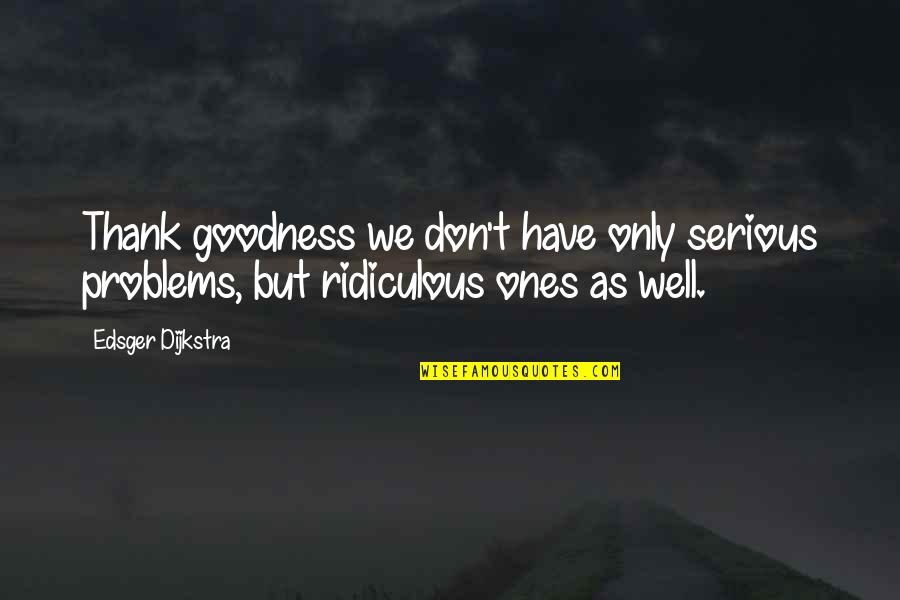 Thank goodness we don't have only serious problems, but ridiculous ones as well. —
Edsger Dijkstra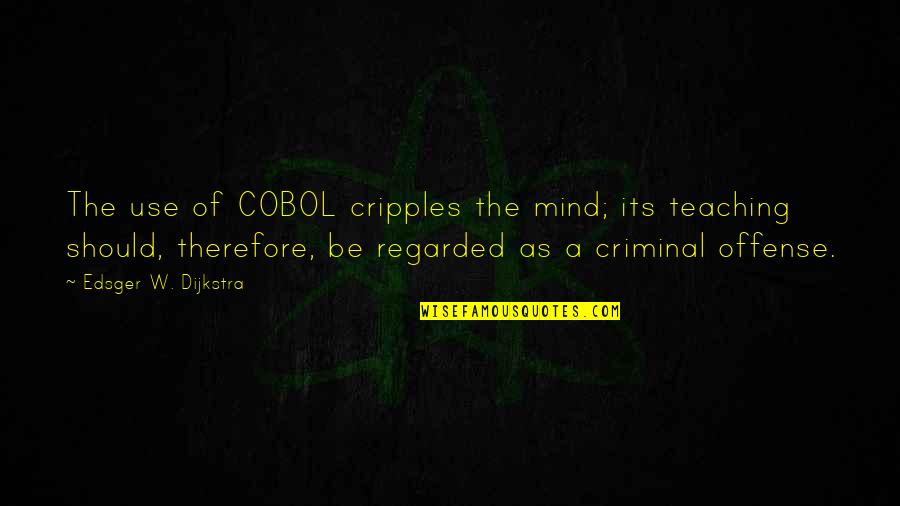 The use of COBOL cripples the mind; its teaching should, therefore, be regarded as a criminal offense. —
Edsger W. Dijkstra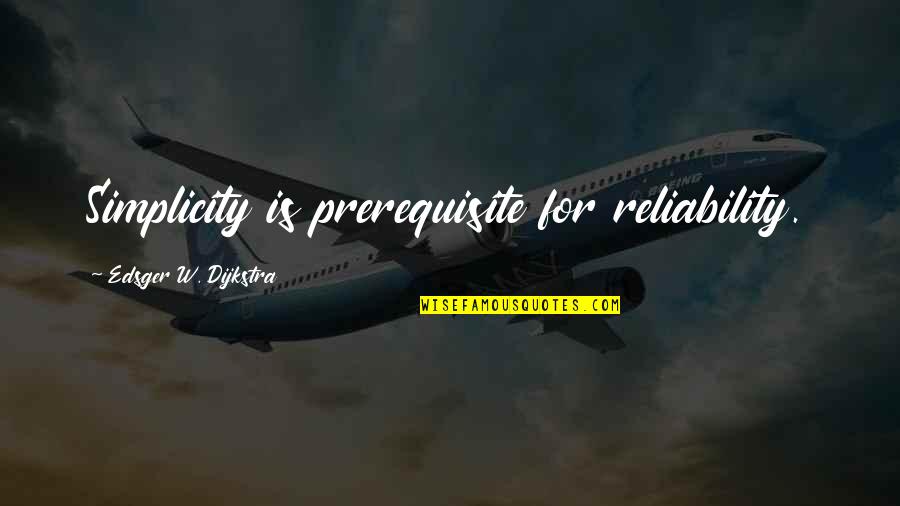 Simplicity is prerequisite for reliability. —
Edsger W. Dijkstra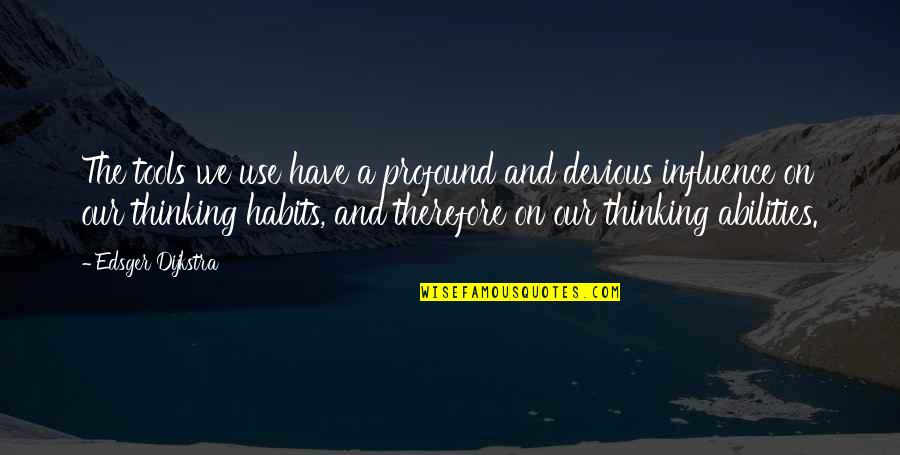 The tools we use have a profound and devious influence on our thinking habits, and therefore on our thinking abilities. —
Edsger Dijkstra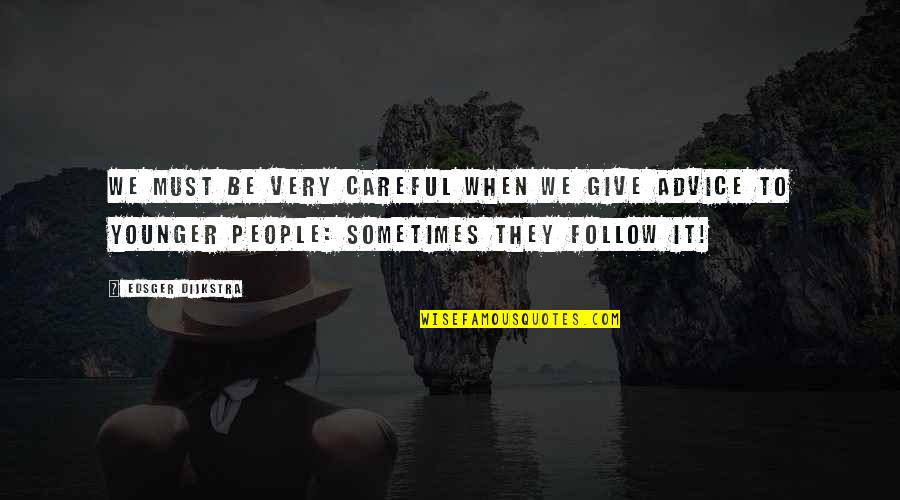 We must be very careful when we give advice to younger people: sometimes they follow it! —
Edsger Dijkstra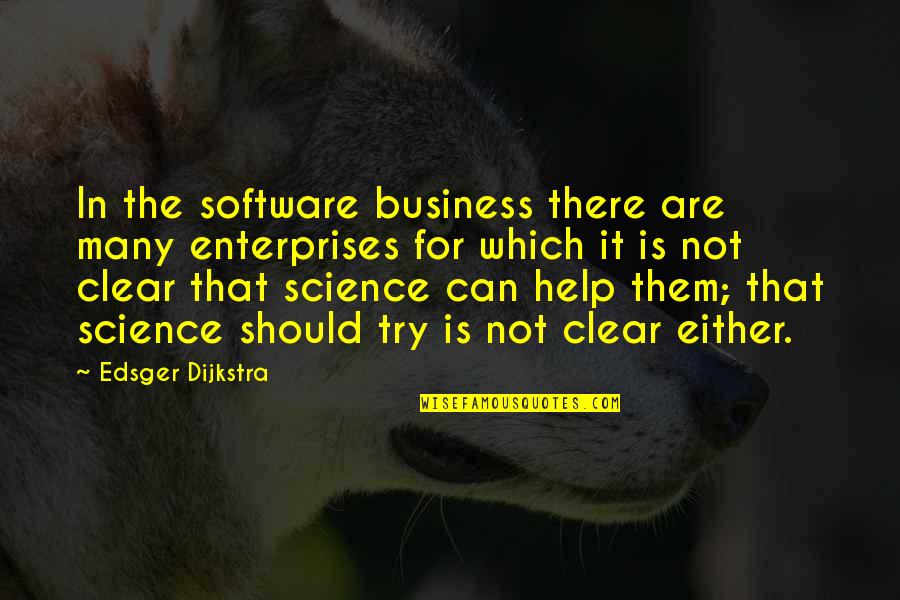 In the software business there are many enterprises for which it is not clear that science can help them; that science should try is not clear either. —
Edsger Dijkstra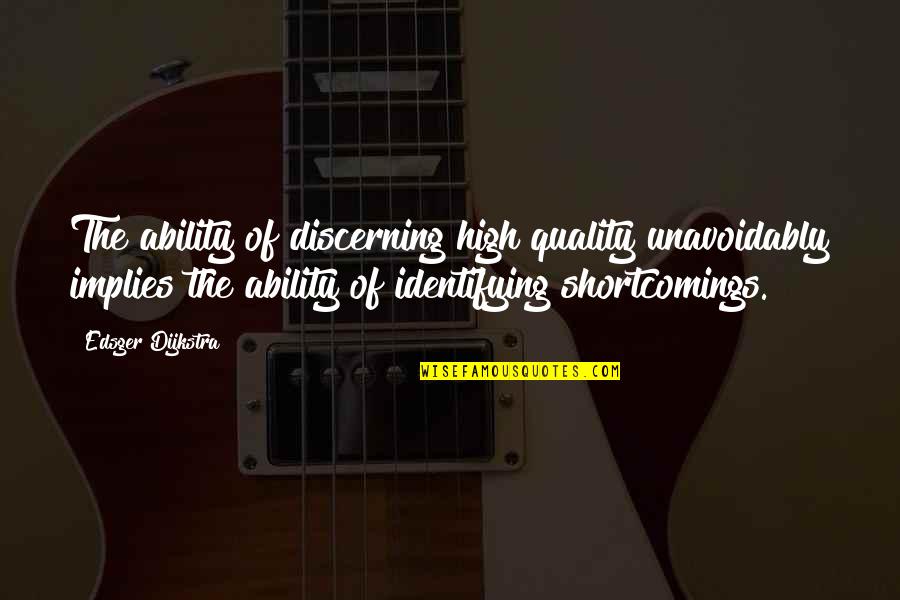 The ability of discerning high quality unavoidably implies the ability of identifying shortcomings. —
Edsger Dijkstra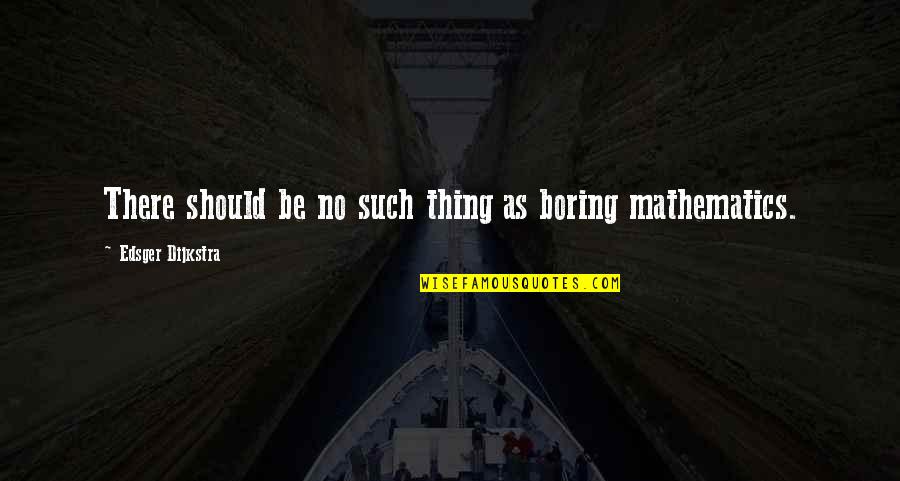 There should be no such thing as boring mathematics. —
Edsger Dijkstra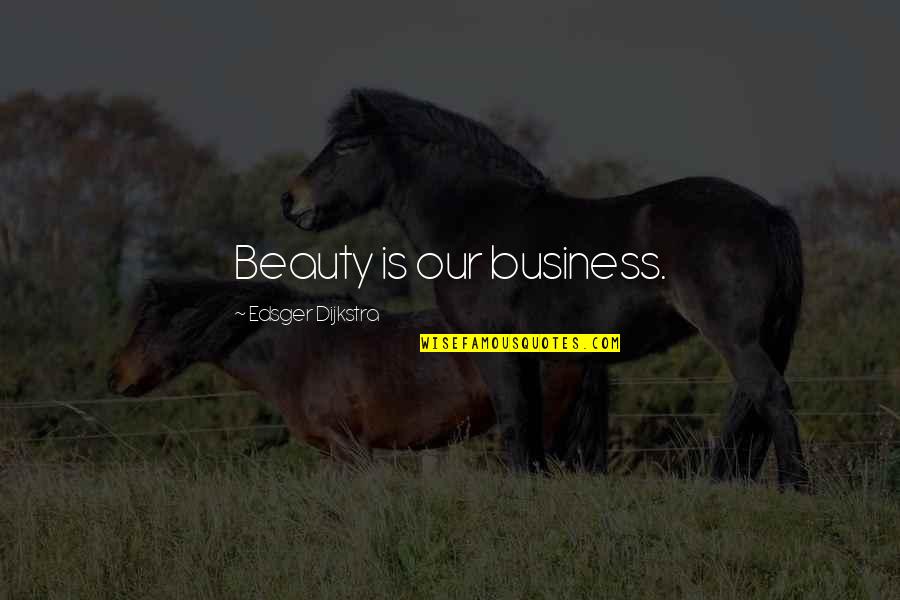 Beauty is our business. —
Edsger Dijkstra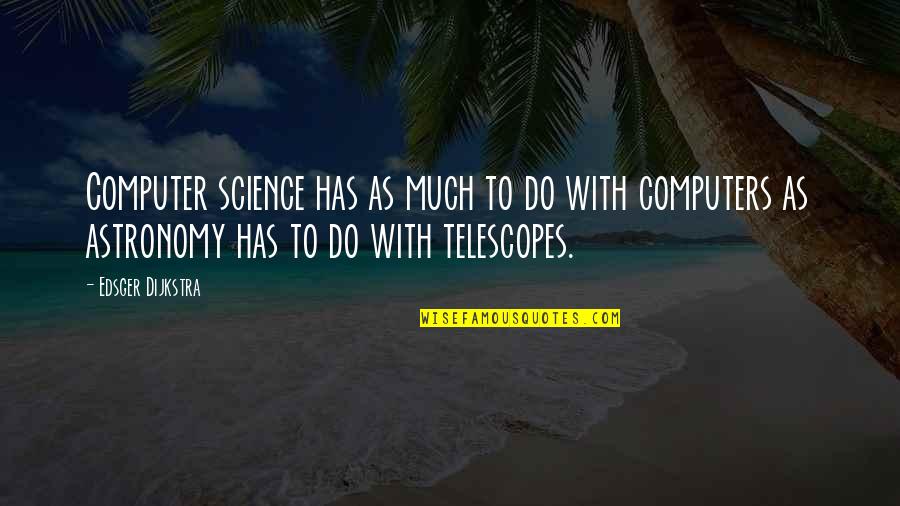 Computer science has as much to do with computers as astronomy has to do with telescopes. —
Edsger Dijkstra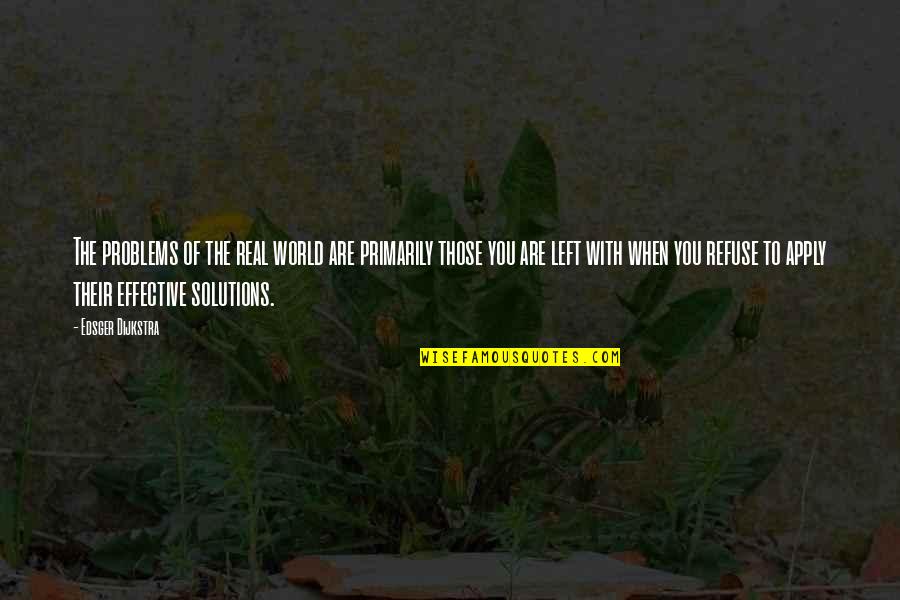 The problems of the real world are primarily those you are left with when you refuse to apply their effective solutions. —
Edsger Dijkstra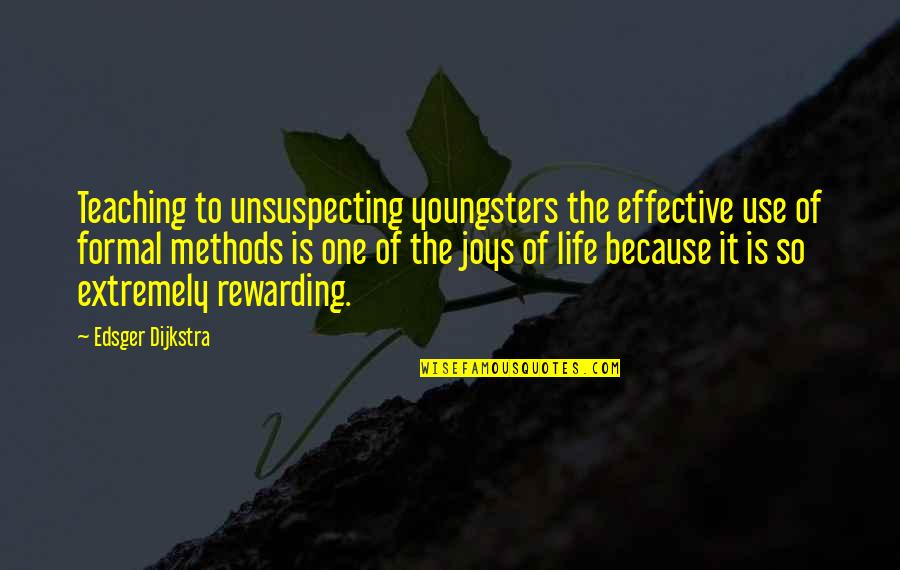 Teaching to unsuspecting youngsters the effective use of formal methods is one of the joys of life because it is so extremely rewarding. —
Edsger Dijkstra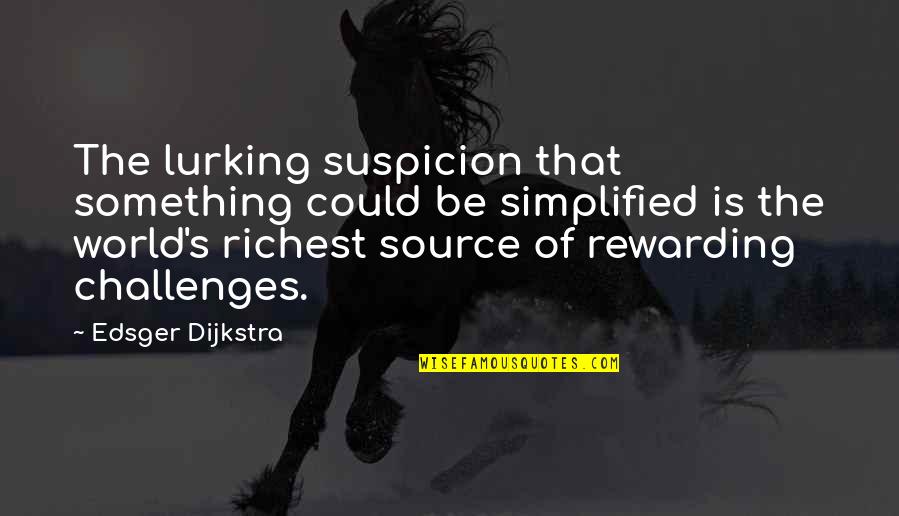 The lurking suspicion that something could be simplified is the world's richest source of rewarding challenges. —
Edsger Dijkstra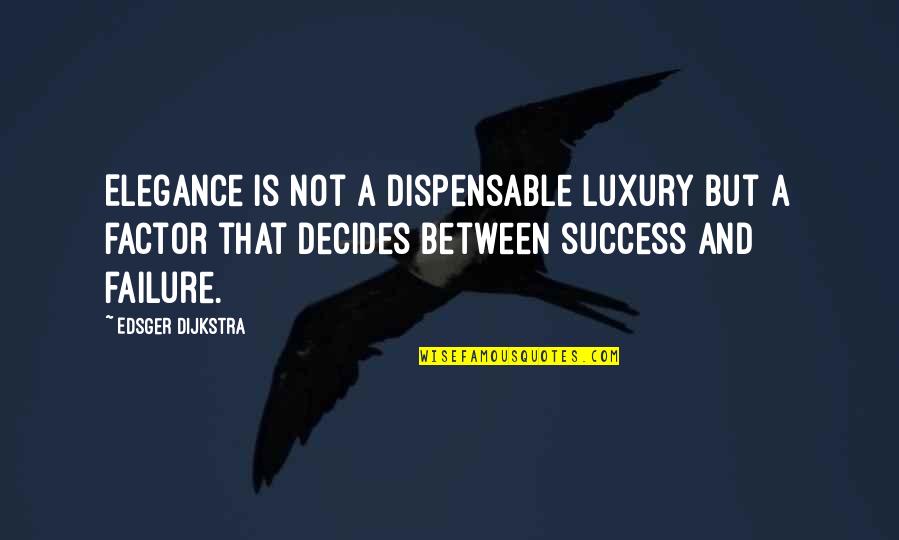 Elegance is not a dispensable luxury but a factor that decides between success and failure. —
Edsger Dijkstra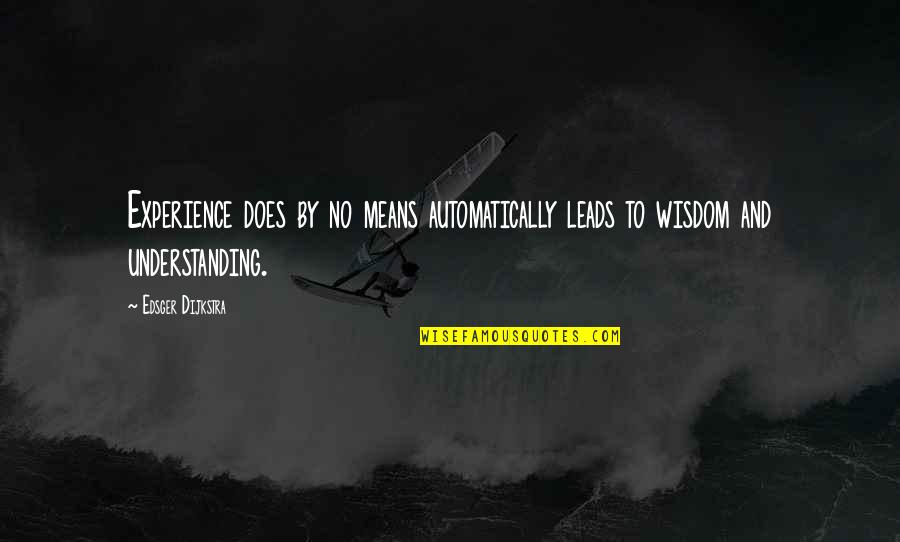 Experience does by no means automatically leads to wisdom and understanding. —
Edsger Dijkstra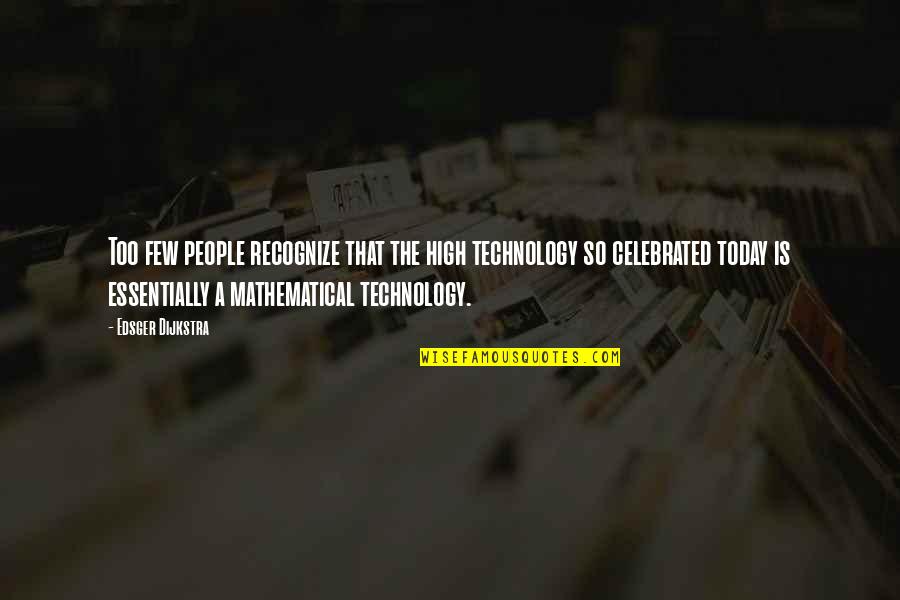 Too few people recognize that the high technology so celebrated today is essentially a mathematical technology. —
Edsger Dijkstra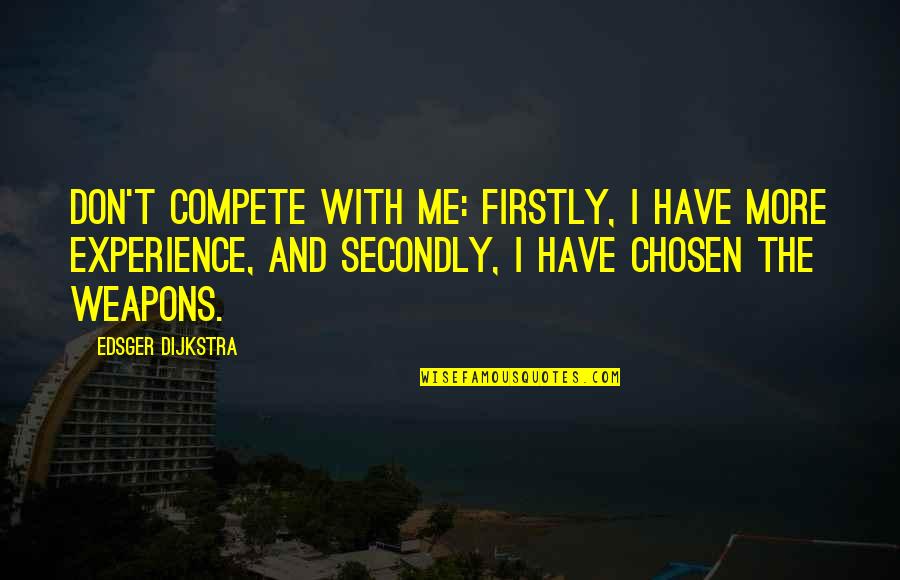 Don't compete with me: firstly, I have more experience, and secondly, I have chosen the weapons. —
Edsger Dijkstra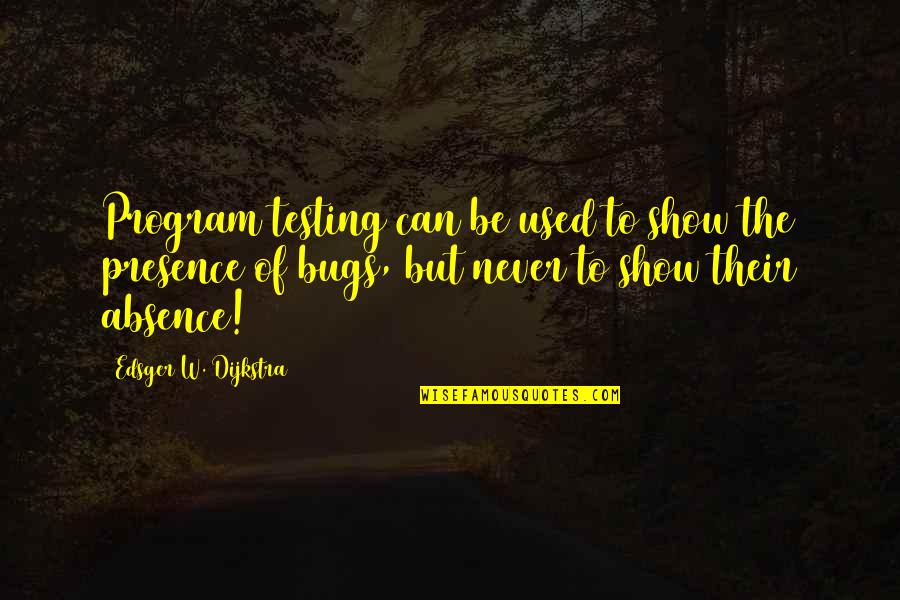 Program testing can be used to show the presence of bugs, but never to show their absence! —
Edsger W. Dijkstra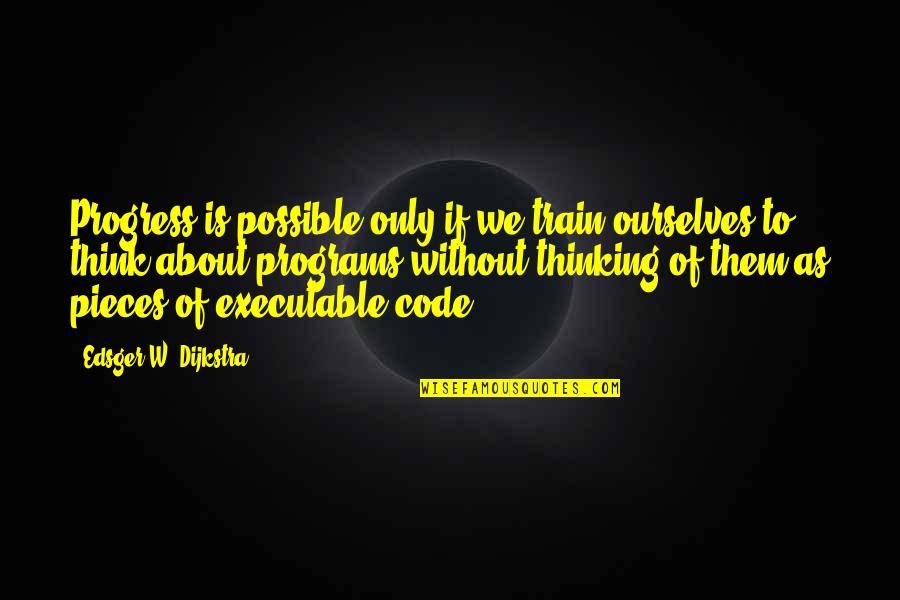 Progress is possible only if we train ourselves to think about programs without thinking of them as pieces of executable code. —
Edsger W. Dijkstra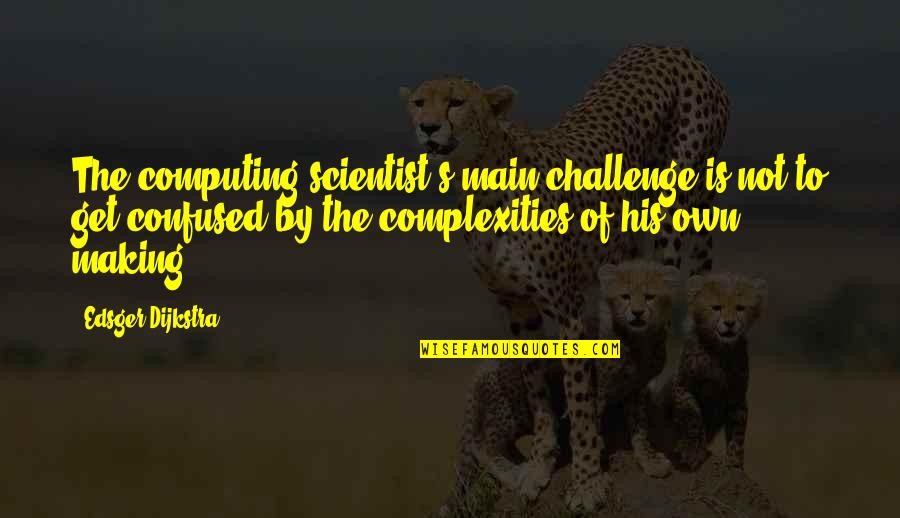 The computing scientist's main challenge is not to get confused by the complexities of his own making. —
Edsger Dijkstra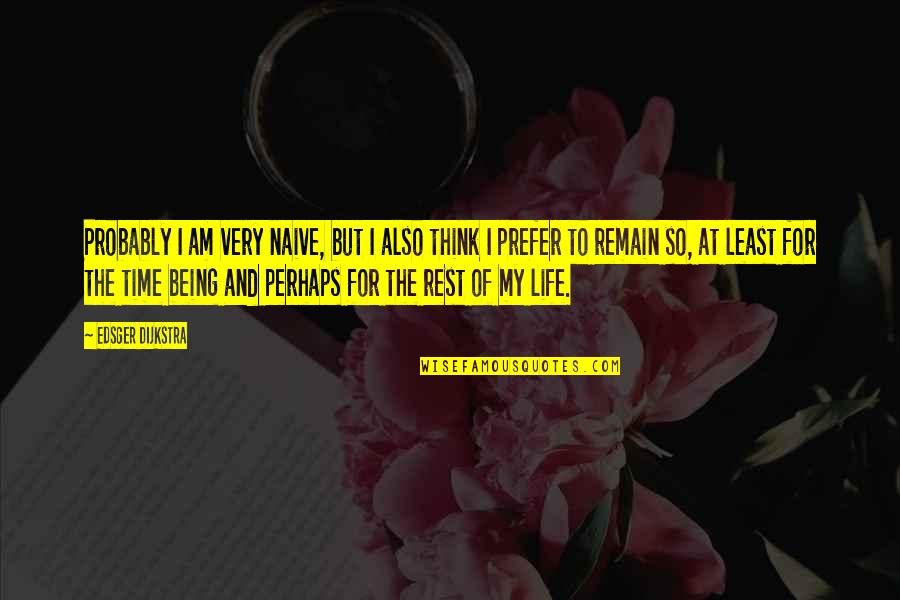 Probably I am very naive, but I also think I prefer to remain so, at least for the time being and perhaps for the rest of my life. —
Edsger Dijkstra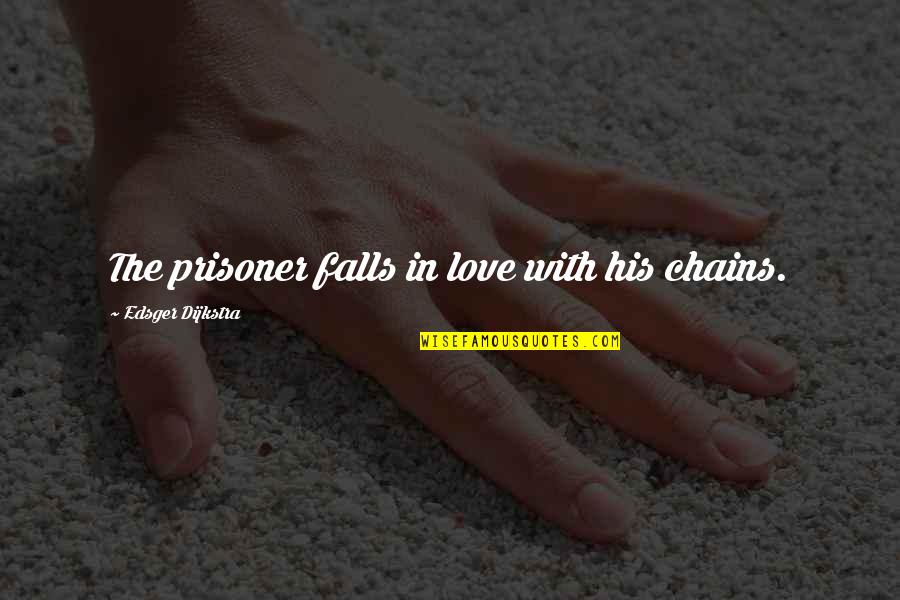 The prisoner falls in love with his chains. —
Edsger Dijkstra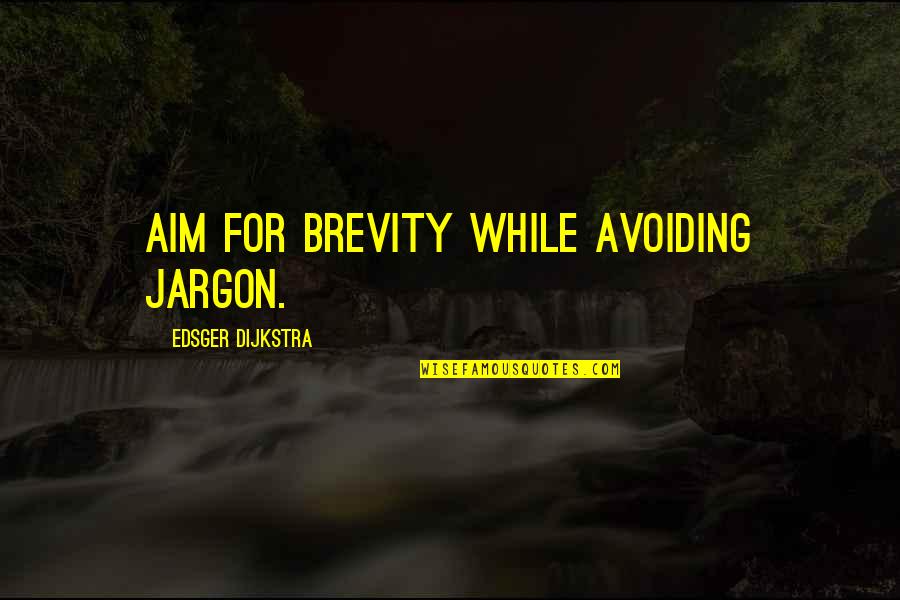 Aim for brevity while avoiding jargon. —
Edsger Dijkstra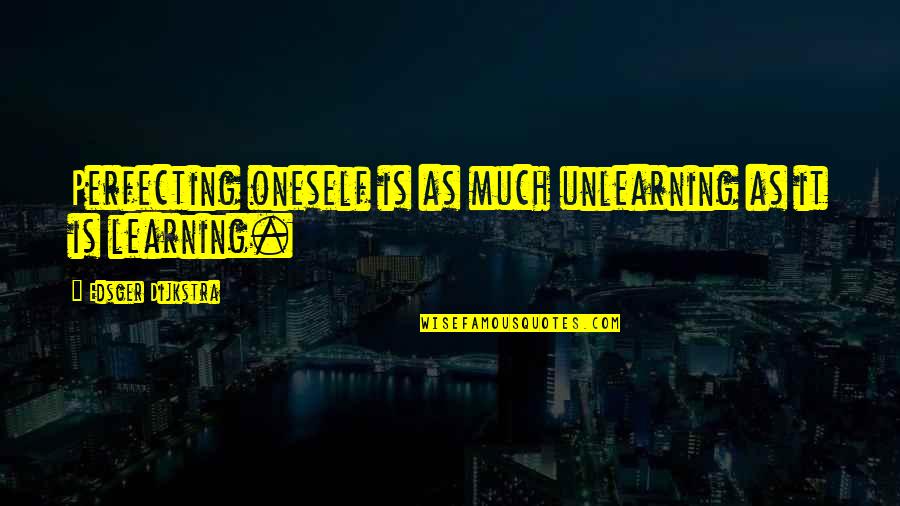 Perfecting oneself is as much unlearning as it is learning. —
Edsger Dijkstra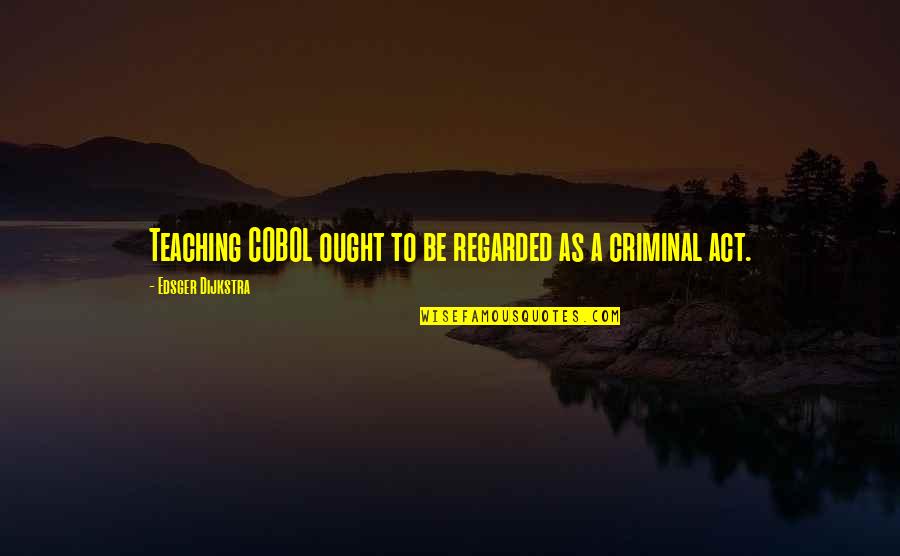 Teaching COBOL ought to be regarded as a criminal act. —
Edsger Dijkstra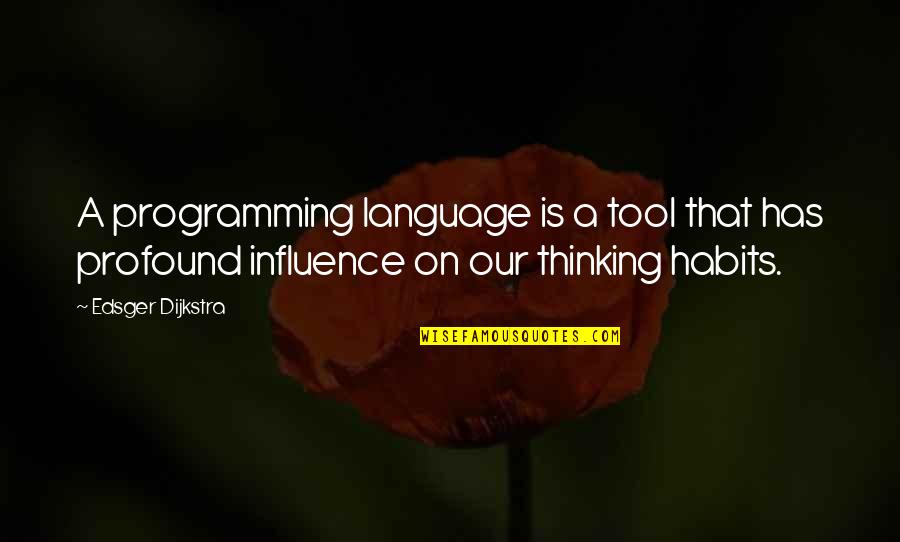 A programming language is a tool that has profound influence on our thinking habits. —
Edsger Dijkstra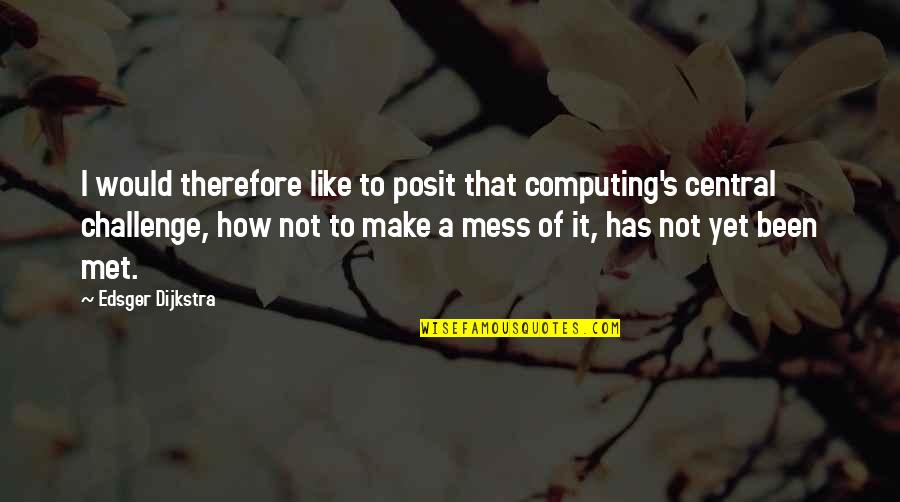 I would therefore like to posit that computing's central challenge, how not to make a mess of it, has not yet been met. —
Edsger Dijkstra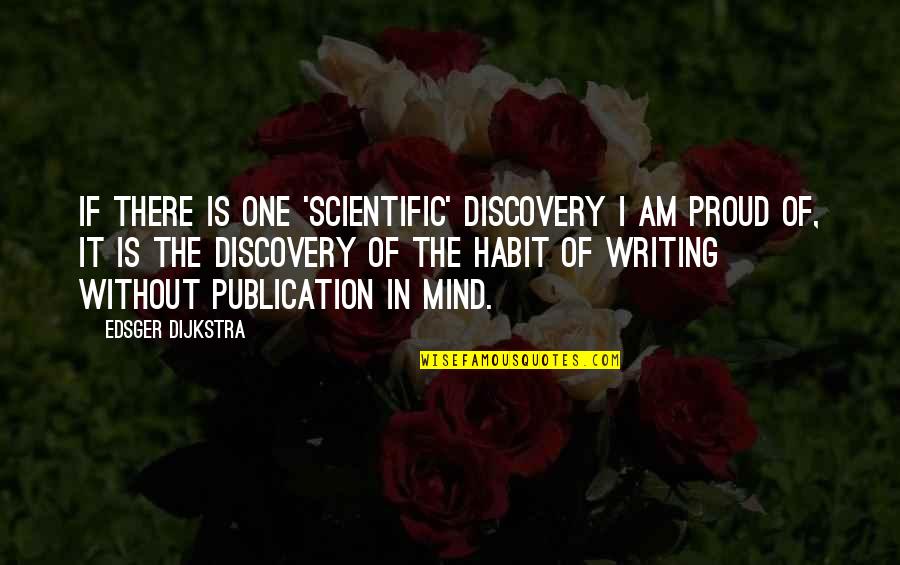 If there is one 'scientific' discovery I am proud of, it is the discovery of the habit of writing without publication in mind. —
Edsger Dijkstra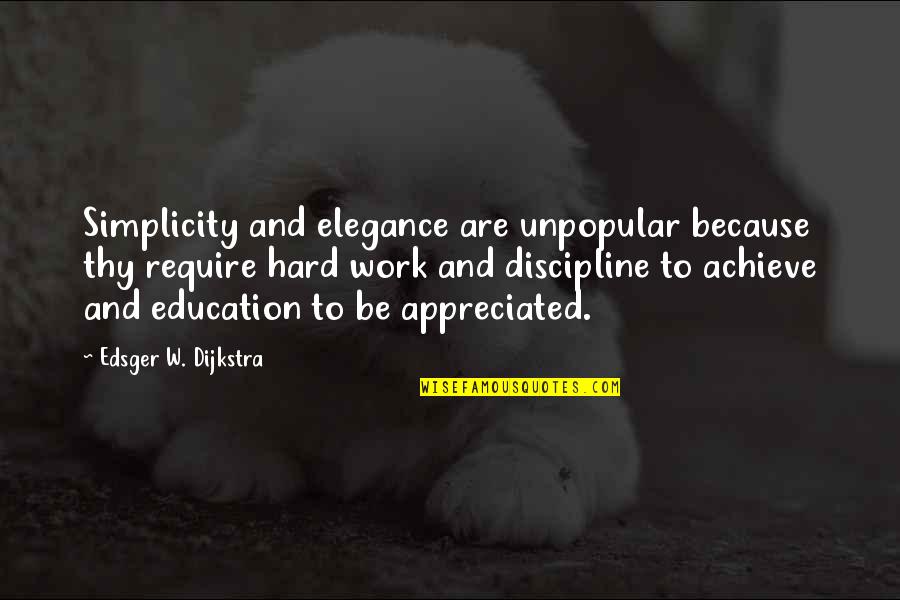 Simplicity and elegance are unpopular because thy require hard work and discipline to achieve and education to be appreciated. —
Edsger W. Dijkstra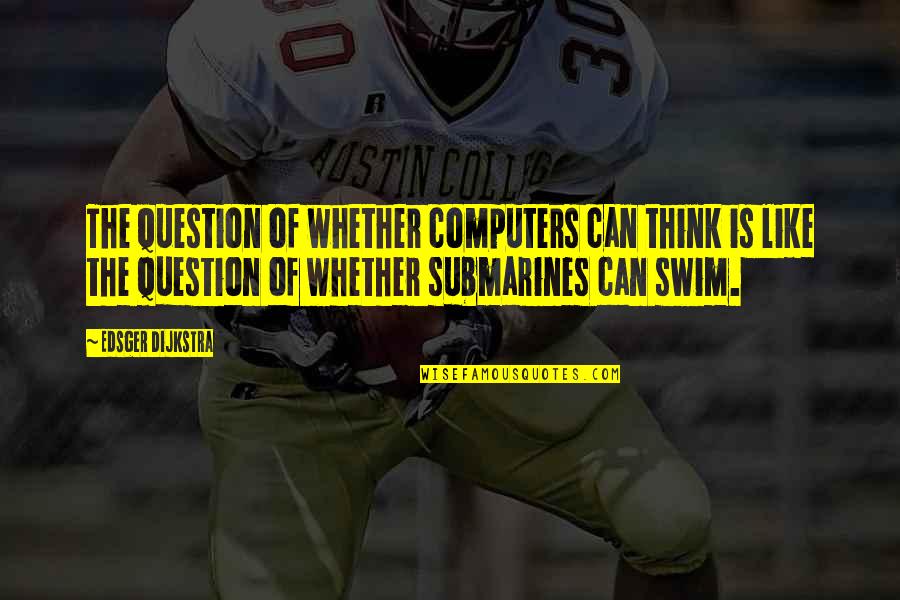 The question of whether computers can think is like the question of whether submarines can swim. —
Edsger Dijkstra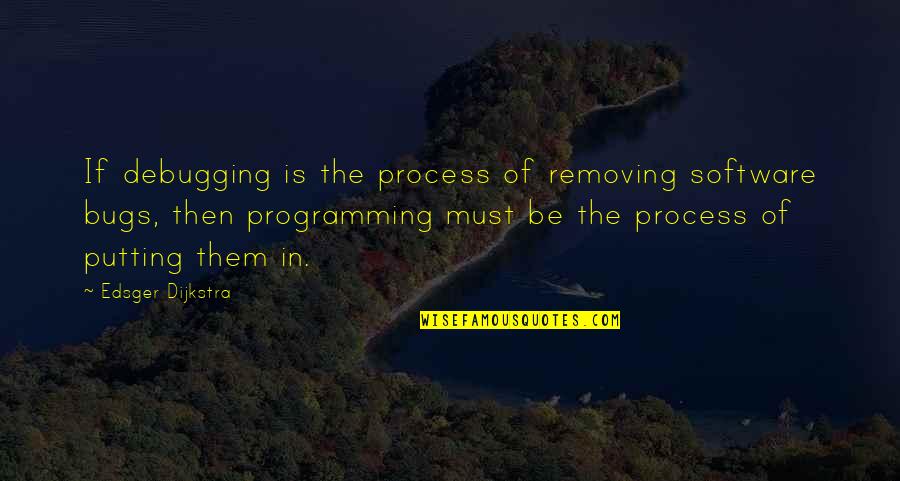 If debugging is the process of removing software bugs, then programming must be the process of putting them in. —
Edsger Dijkstra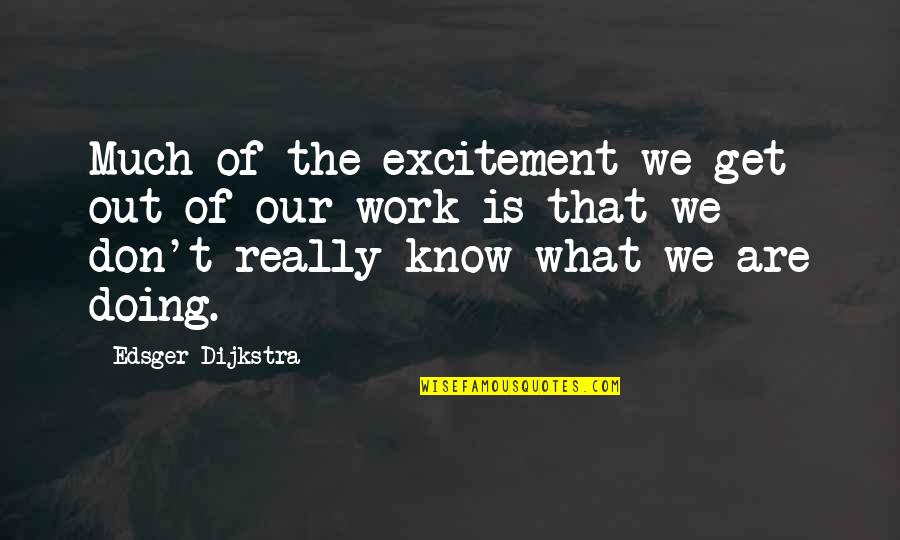 Much of the excitement we get out of our work is that we don't really know what we are doing. —
Edsger Dijkstra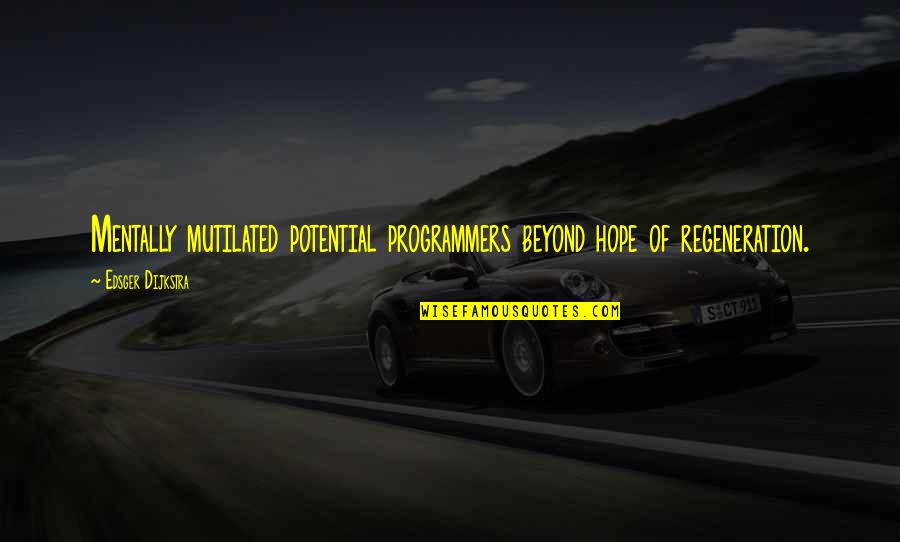 Mentally mutilated potential programmers beyond hope of regeneration. —
Edsger Dijkstra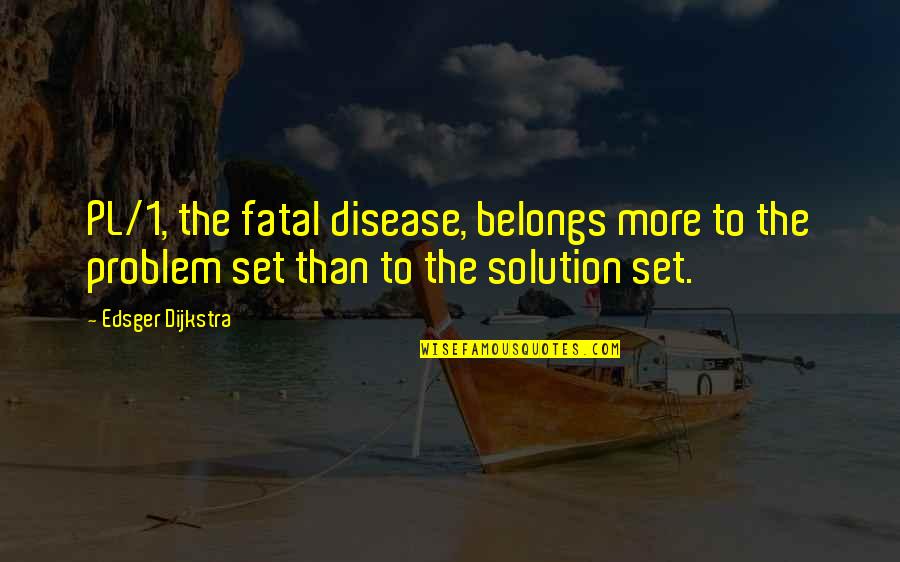 PL/1, the fatal disease, belongs more to the problem set than to the solution set. —
Edsger Dijkstra