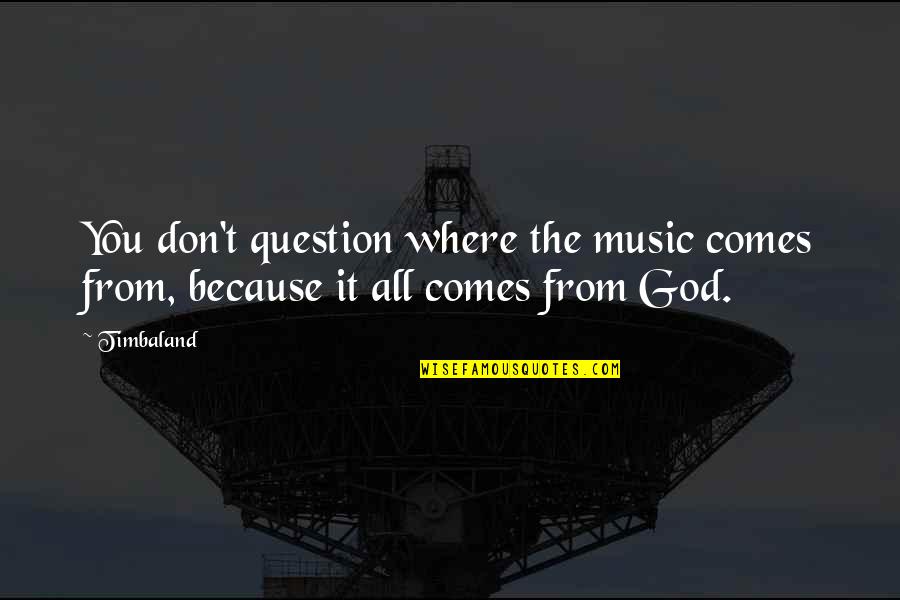 You don't question where the music comes from, because it all comes from God.
—
Timbaland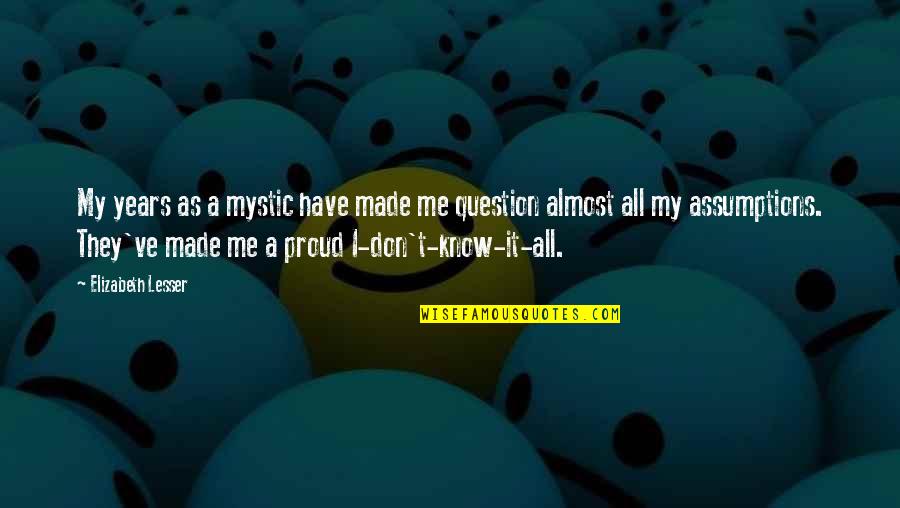 My years as a mystic have made me question almost all my assumptions. They've made me a proud I-don't-know-it-all.
—
Elizabeth Lesser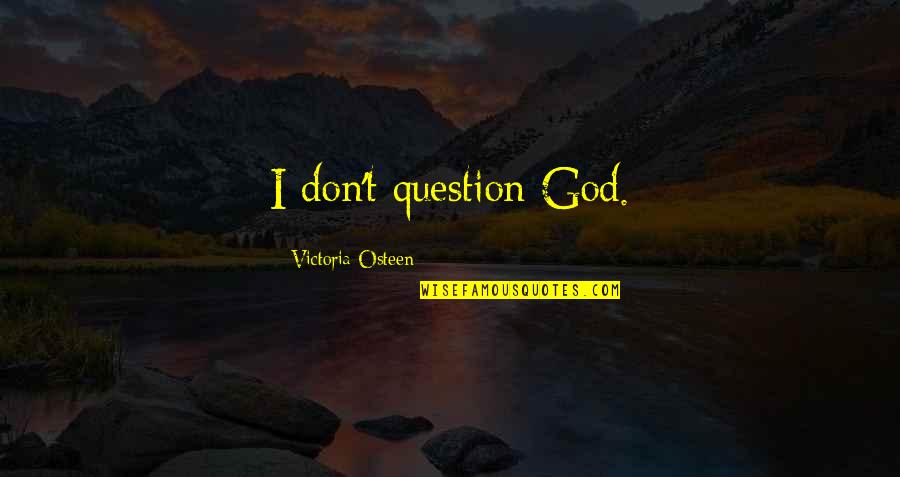 I don't question God.
—
Victoria Osteen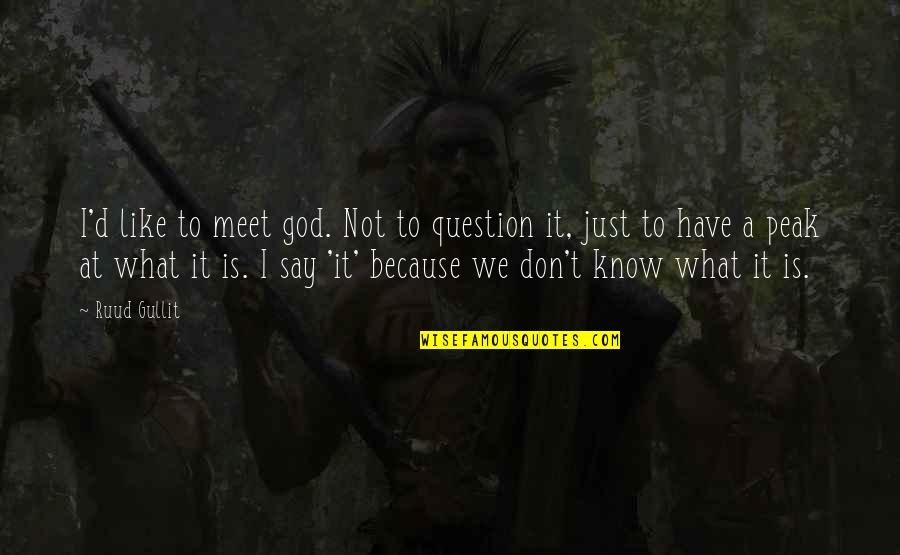 I'd like to meet god. Not to question it, just to have a peak at what it is. I say 'it' because we don't know what it is.
—
Ruud Gullit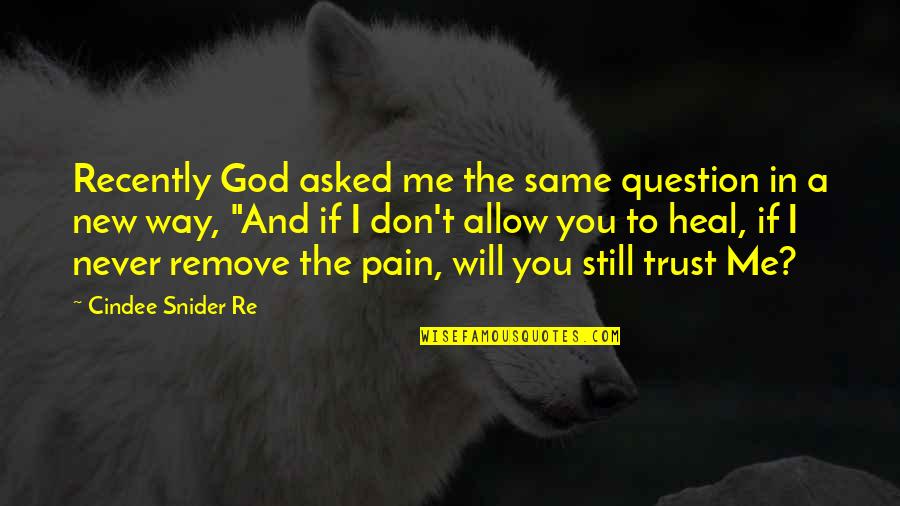 Recently God asked me the same question in a new way, "And if I don't allow you to heal, if I never remove the pain, will you still trust Me?
—
Cindee Snider Re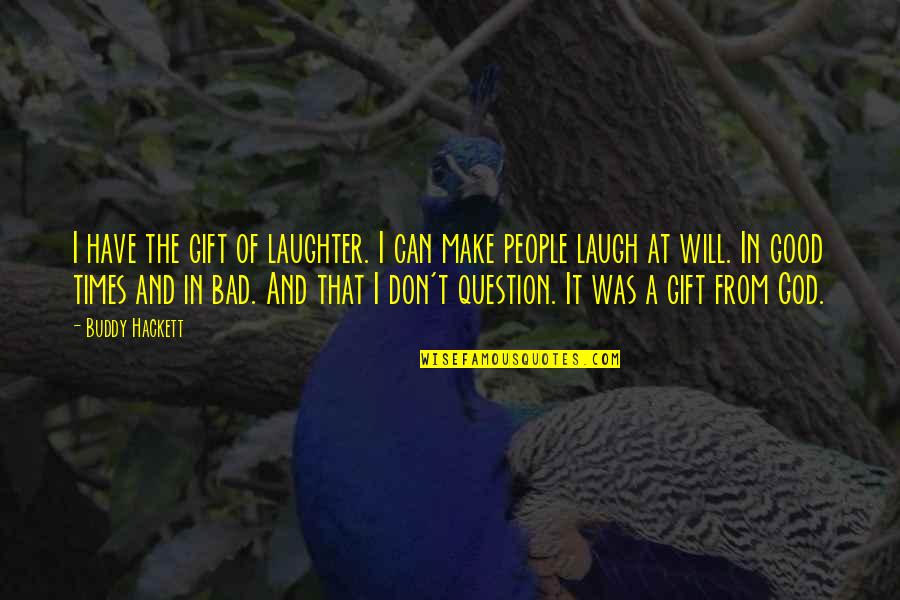 I have the gift of laughter. I can make people laugh at will. In good times and in bad. And that I don't question. It was a gift from God.
—
Buddy Hackett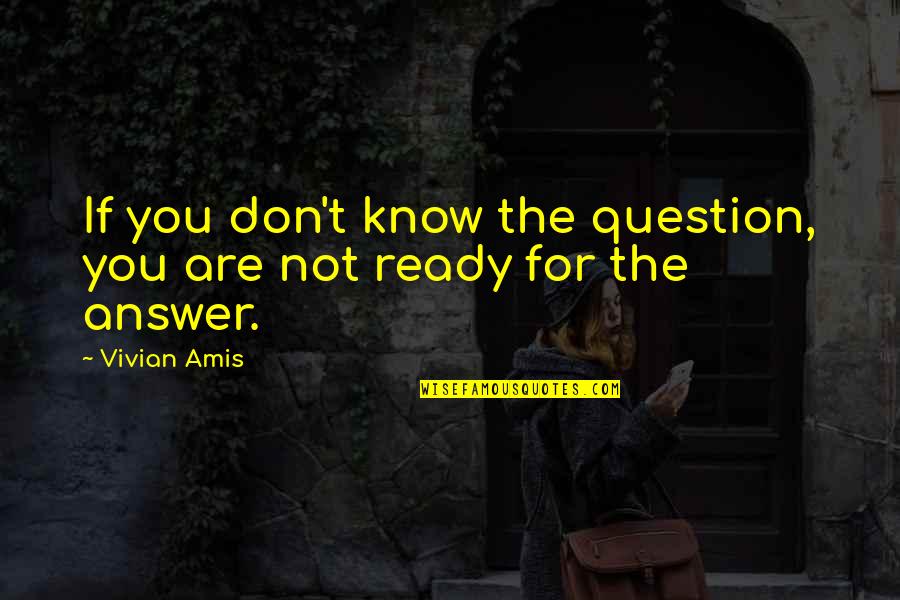 If you don't know the question, you are not ready for the answer. —
Vivian Amis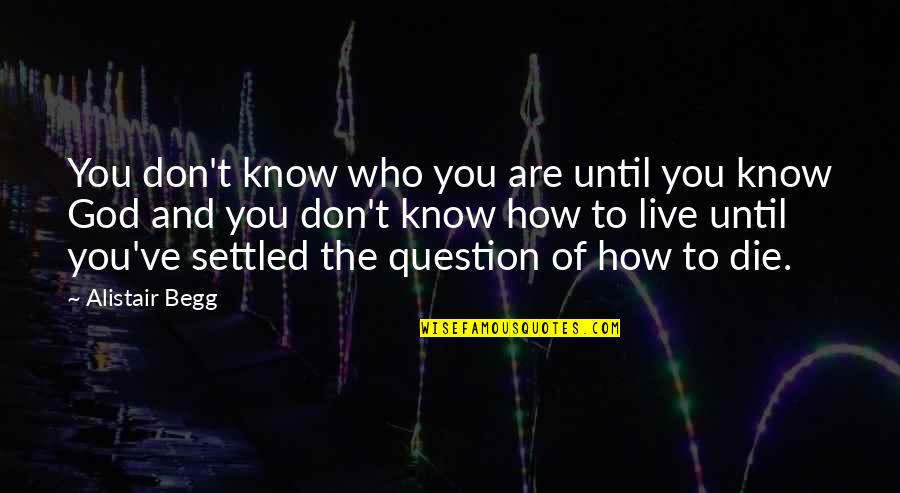 You don't know who you are until you know God and you don't know how to live until you've settled the question of how to die. —
Alistair Begg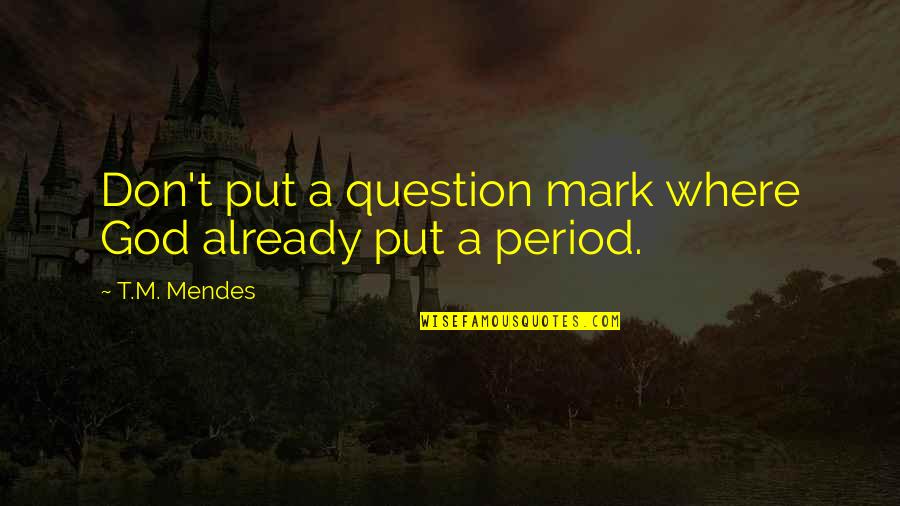 Don't put a question mark where God already put a period. —
T.M. Mendes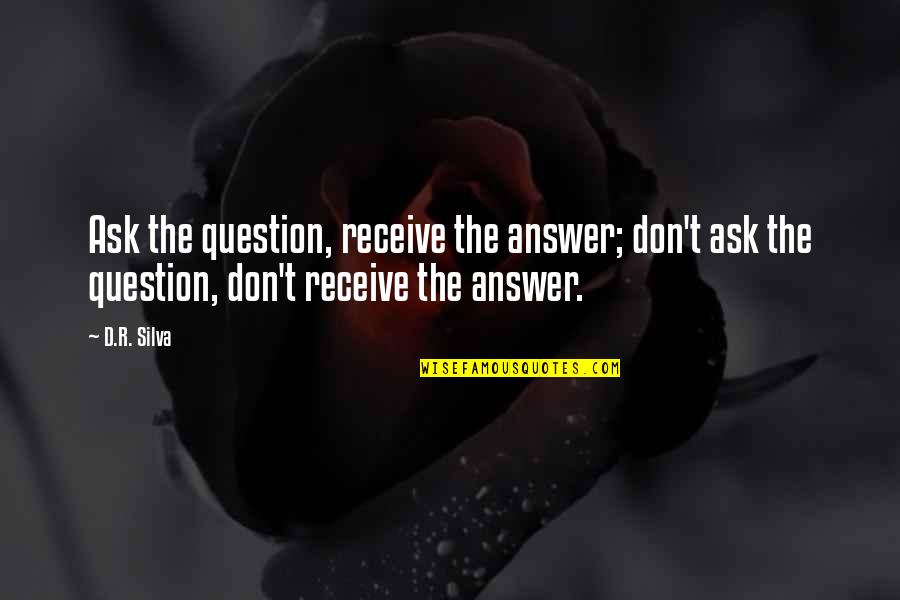 Ask the question, receive the answer; don't ask the question, don't receive the answer. —
D.R. Silva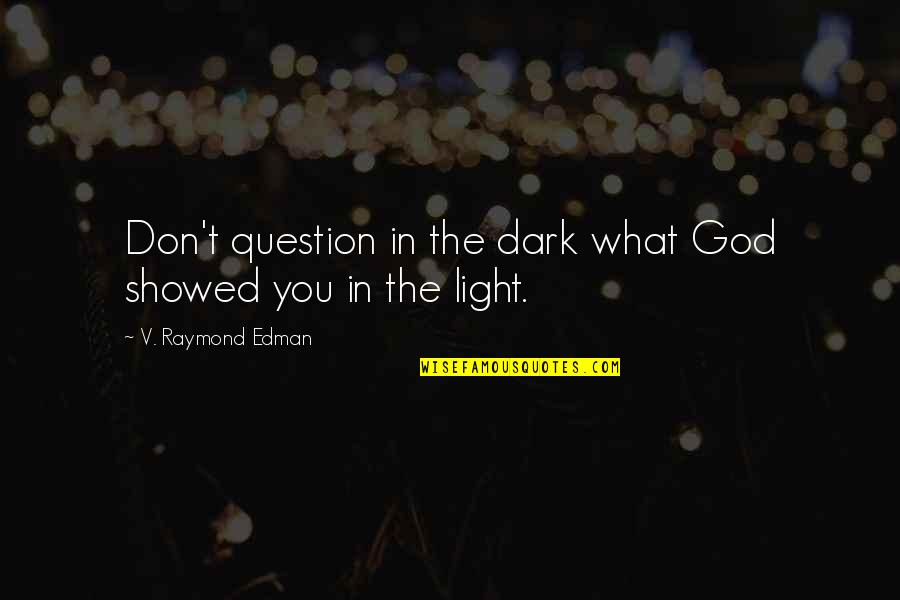 Don't question in the dark what God showed you in the light. —
V. Raymond Edman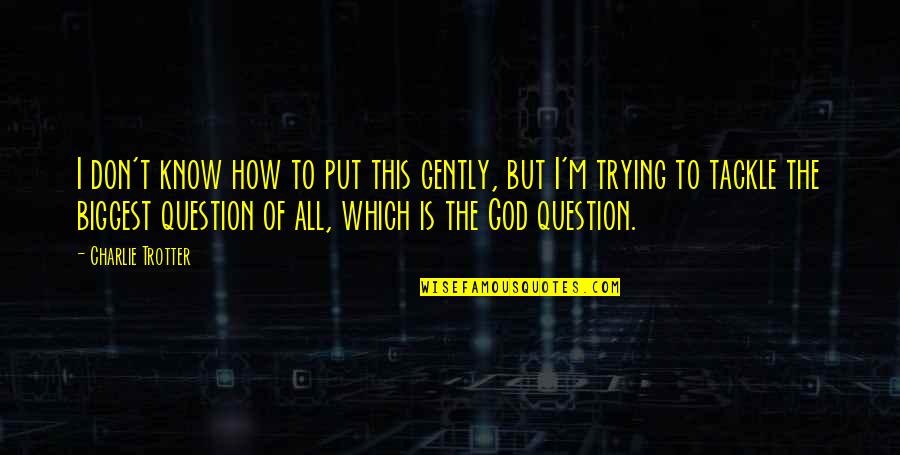 I don't know how to put this gently, but I'm trying to tackle the biggest question of all, which is the God question. —
Charlie Trotter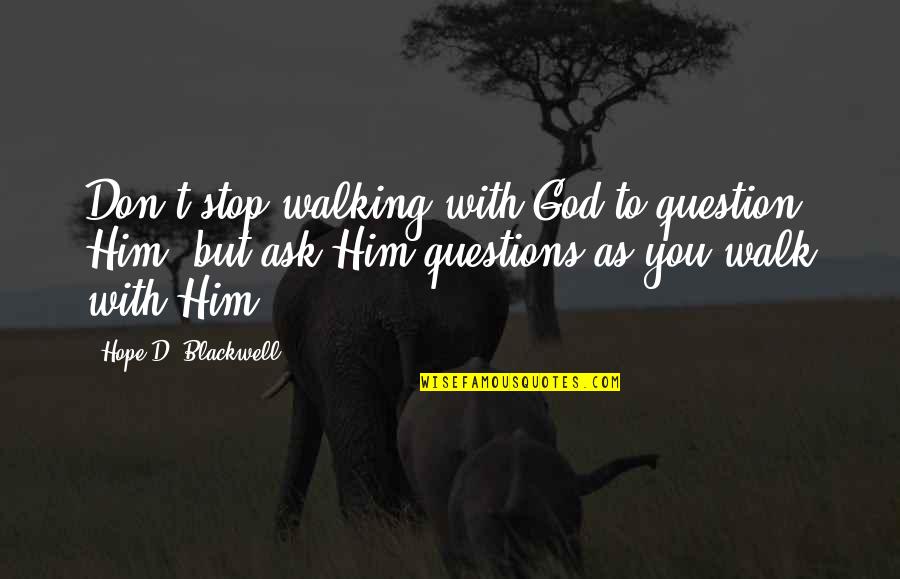 Don't stop walking with God to question Him, but ask Him questions as you walk with Him. —
Hope D. Blackwell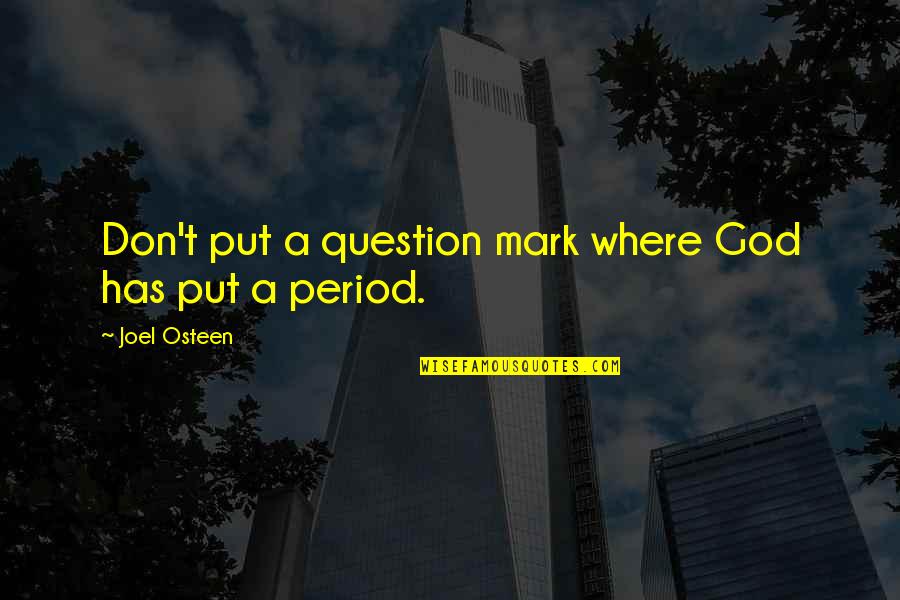 Don't put a question mark where God has put a period. —
Joel Osteen