Do One Thing At A Time Quotes
Collection of top 43 famous quotes about Do One Thing At A Time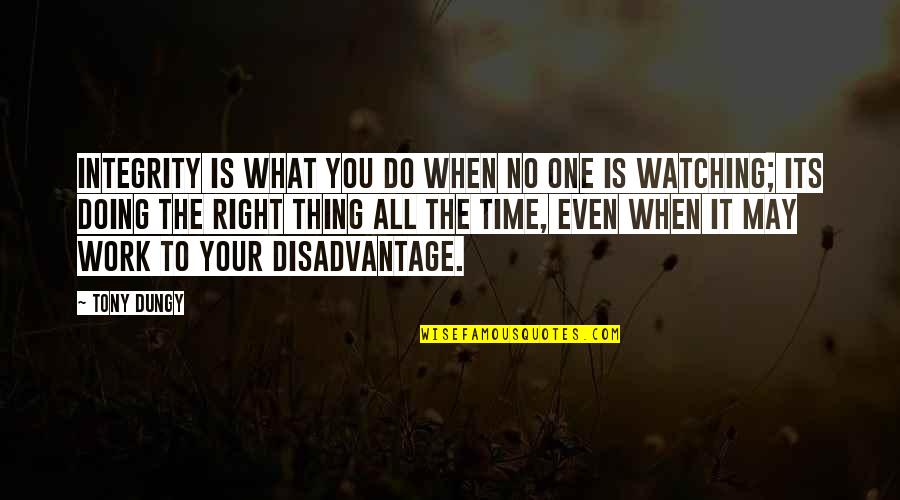 Integrity is what you do when no one is watching; its doing the right thing all the time, even when it may work to your disadvantage.
—
Tony Dungy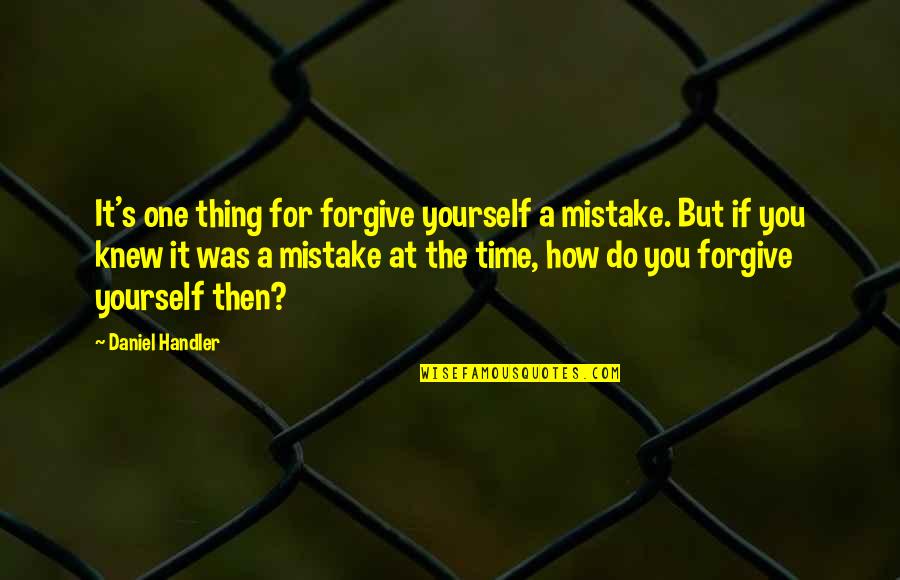 It's one thing for forgive yourself a mistake. But if you knew it was a mistake at the time, how do you forgive yourself then?
—
Daniel Handler
One thing Mom taught me, "You're going to be dead a long time, so do it now!"
—
Rita Mae Brown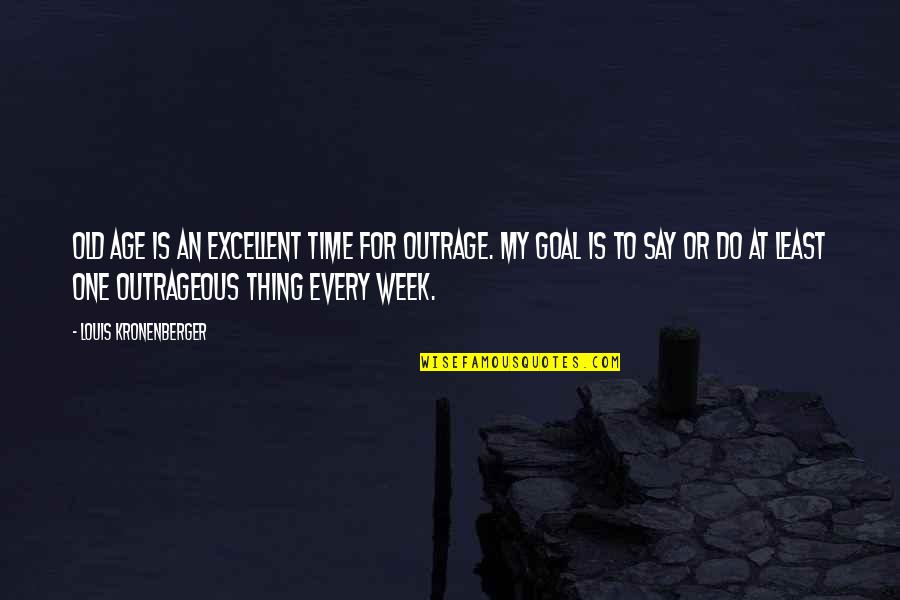 Old age is an excellent time for outrage. My goal is to say or do at least one outrageous thing every week.
—
Louis Kronenberger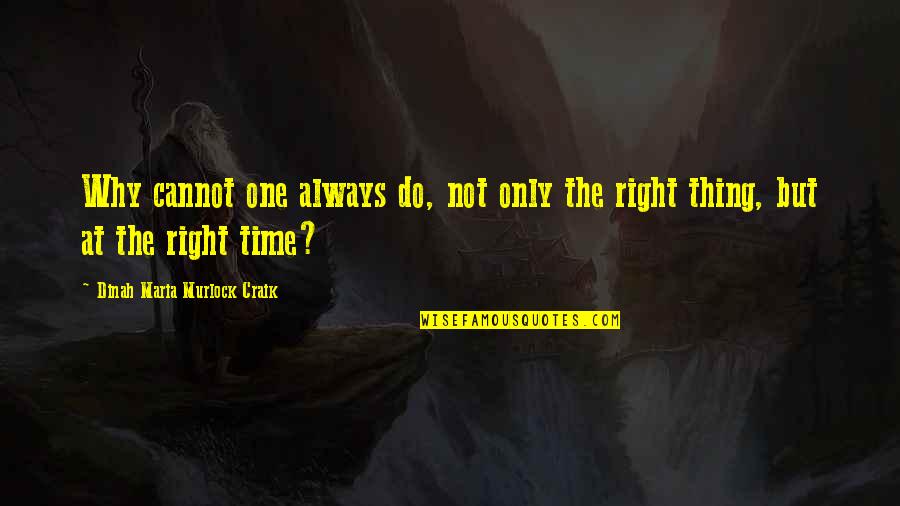 Why cannot one always do, not only the right thing, but at the right time?
—
Dinah Maria Murlock Craik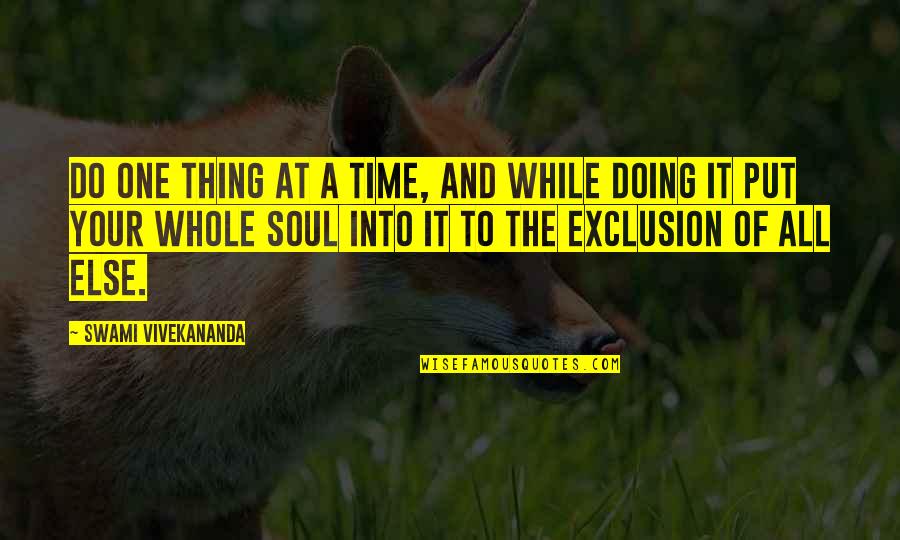 Do one thing at a Time, and while doing it put your whole Soul into it to the exclusion of all else. —
Swami Vivekananda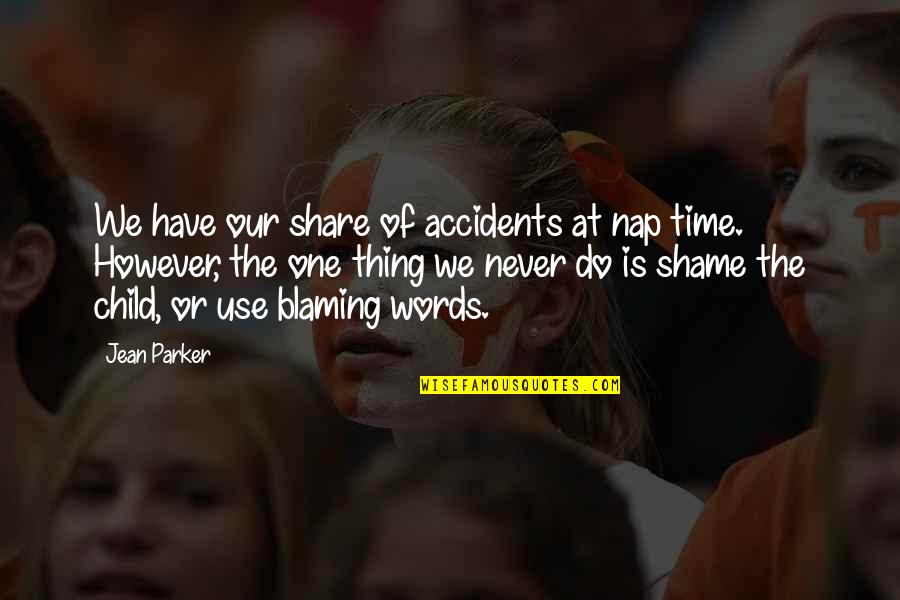 We have our share of accidents at nap time. However, the one thing we never do is shame the child, or use blaming words. —
Jean Parker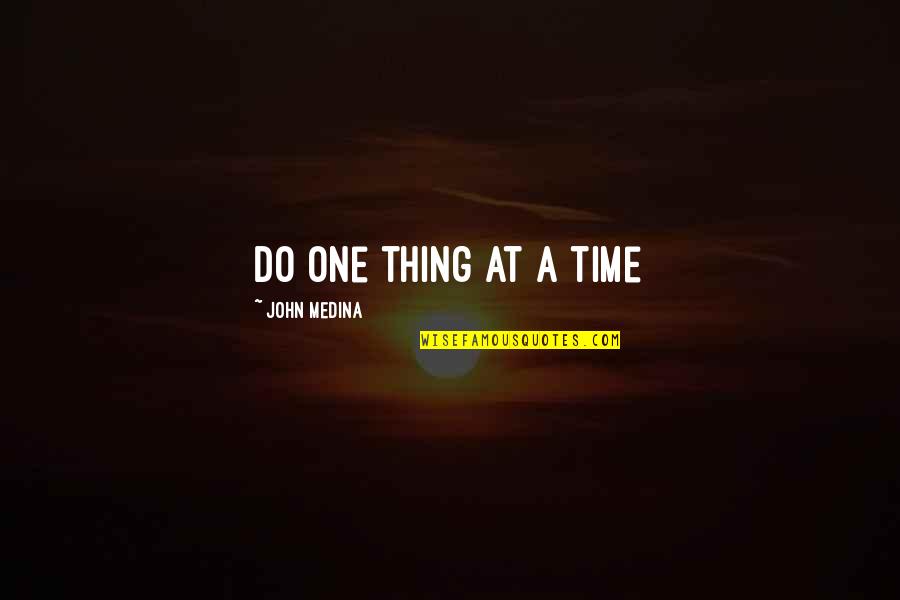 Do one thing at a time
—
John Medina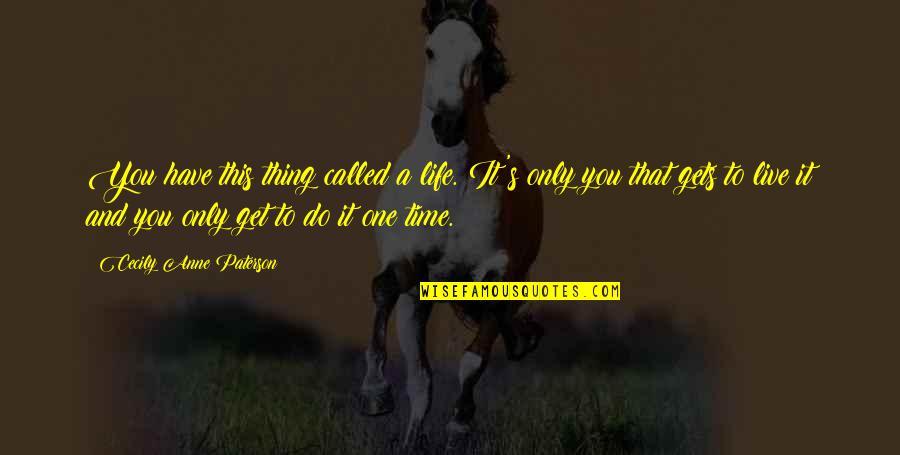 You have this thing called a life. It's only you that gets to live it and you only get to do it one time. —
Cecily Anne Paterson
Don't cry anymore, she tells herself. Just
do one thing at a time
. Get from hour to hour and day to day like a frog jumping on lily pads. —
Margaret Atwood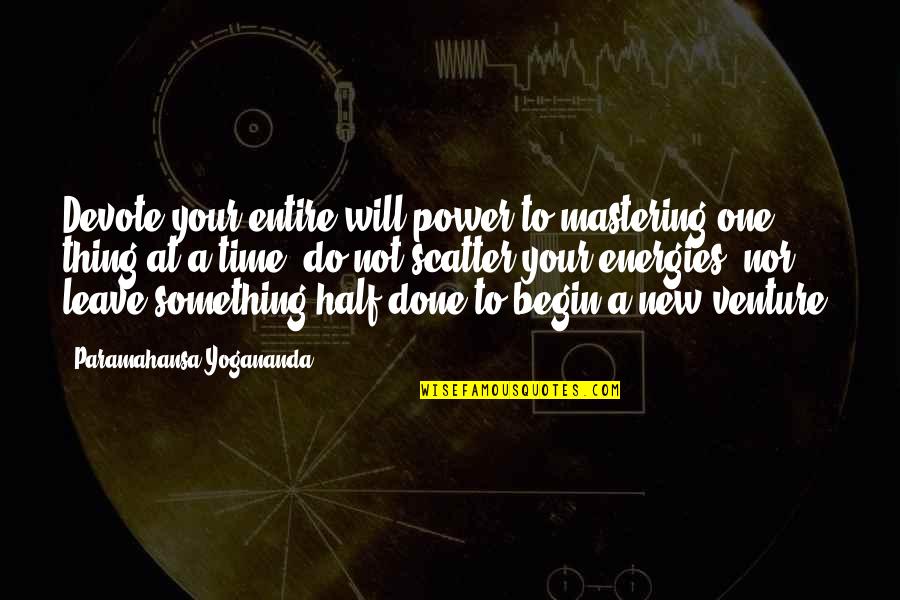 Devote your entire will power to mastering one thing at a time; do not scatter your energies, nor leave something half done to begin a new venture. —
Paramahansa Yogananda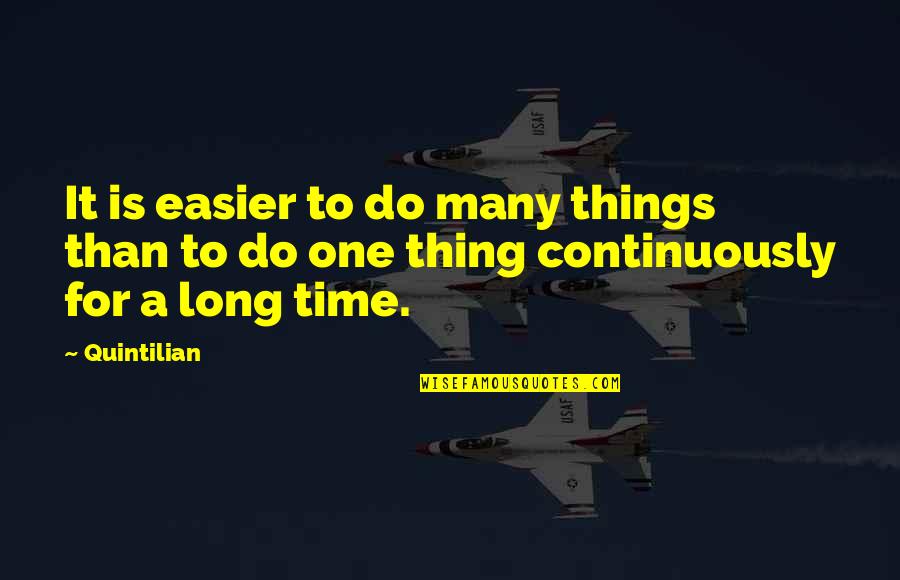 It is easier to do many things than to do one thing continuously for a long time. —
Quintilian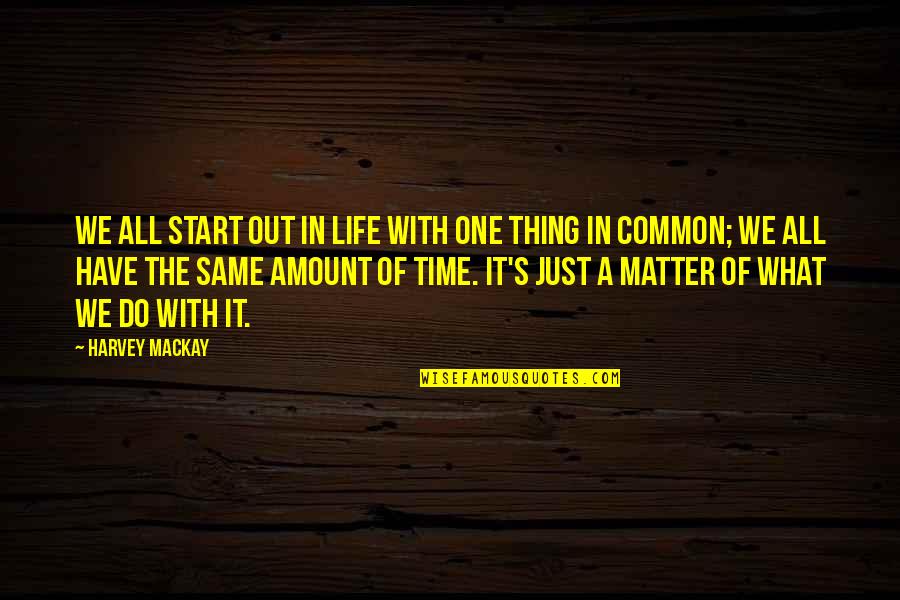 We all start out in life with one thing in common; We all have the same amount of time. It's just a matter of what we do with it. —
Harvey MacKay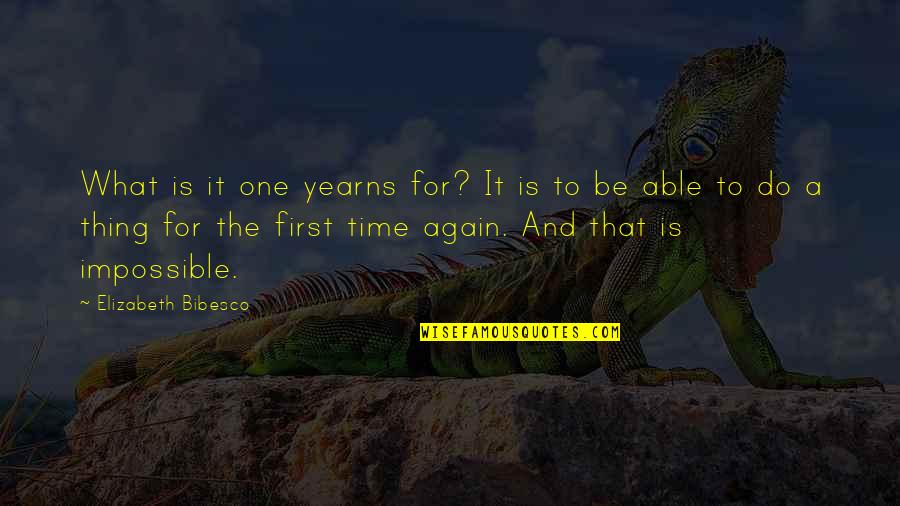 What is it one yearns for? It is to be able to do a thing for the first time again. And that is impossible. —
Elizabeth Bibesco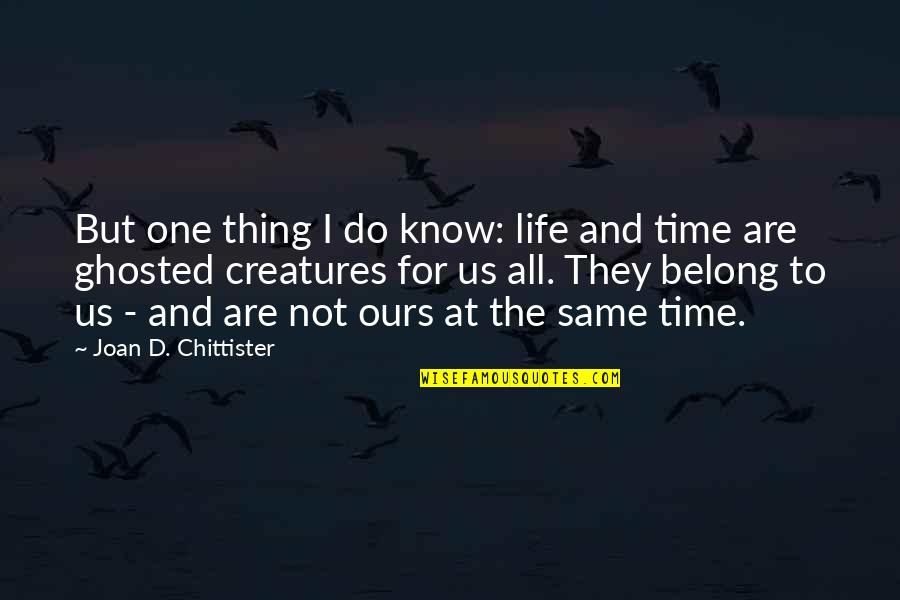 But one thing I do know: life and time are ghosted creatures for us all. They belong to us - and are not ours at the same time. —
Joan D. Chittister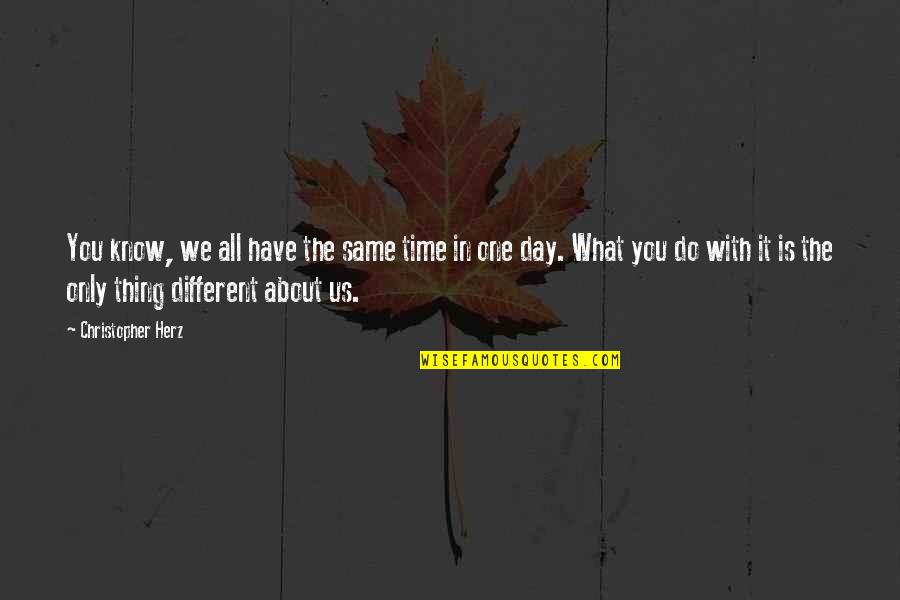 You know, we all have the same time in one day. What you do with it is the only thing different about us. —
Christopher Herz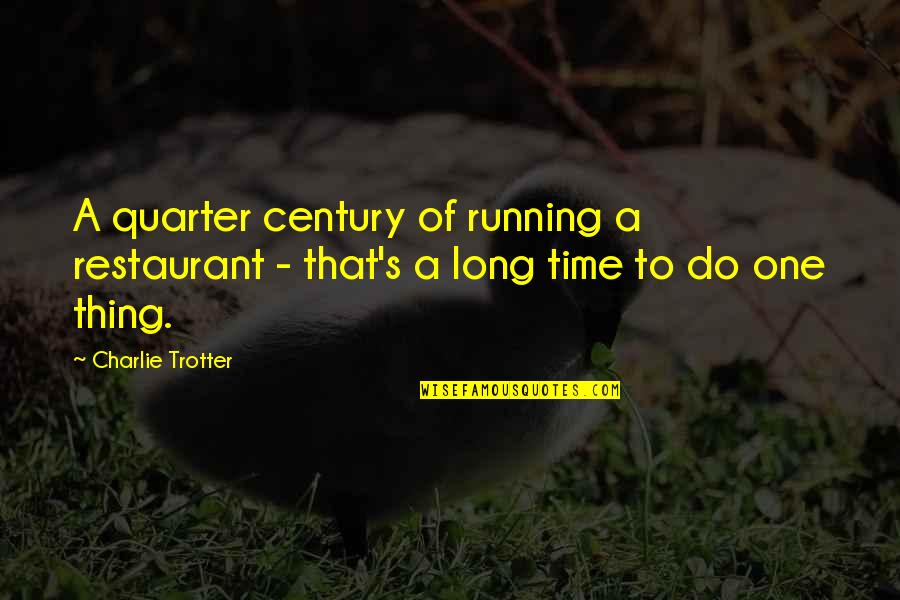 A quarter century of running a restaurant - that's a long time to do one thing. —
Charlie Trotter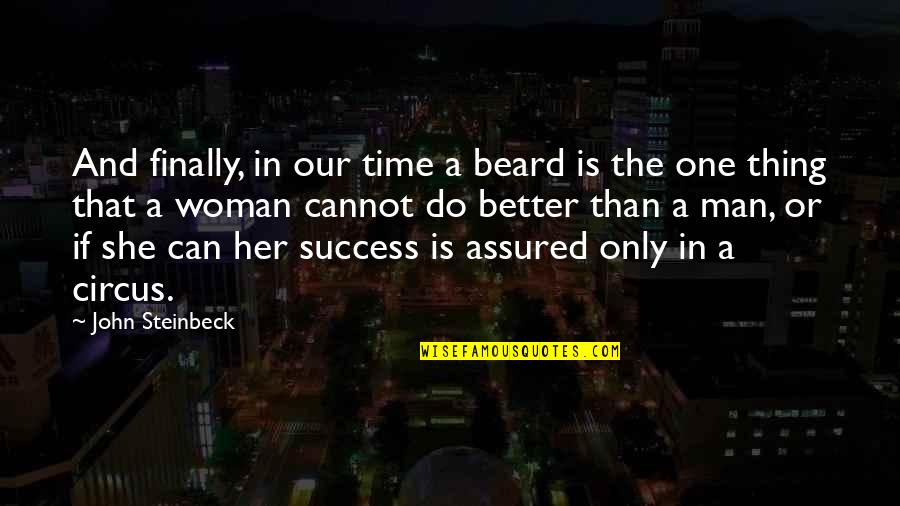 And finally, in our time a beard is the one thing that a woman cannot do better than a man, or if she can her success is assured only in a circus. —
John Steinbeck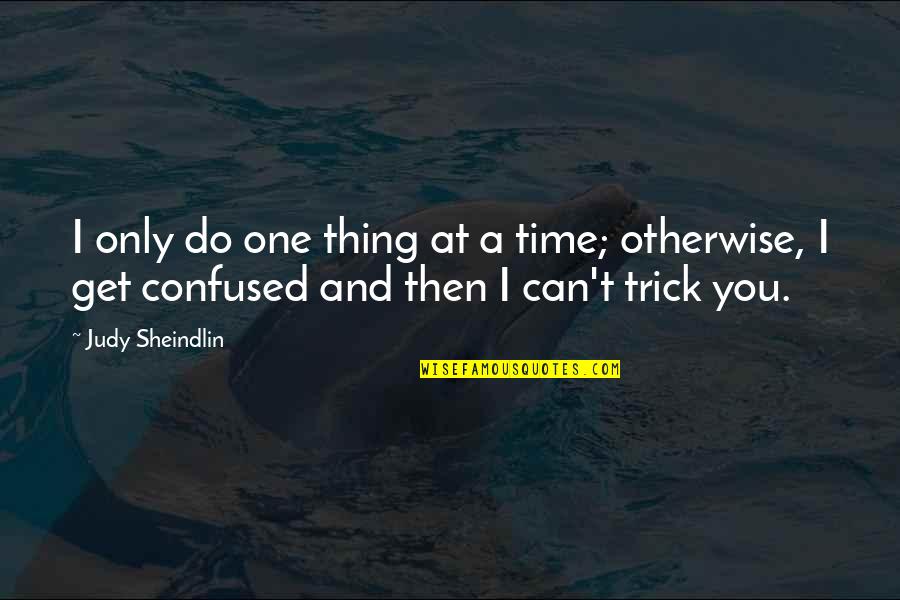 I only
do one thing at a time
; otherwise, I get confused and then I can't trick you. —
Judy Sheindlin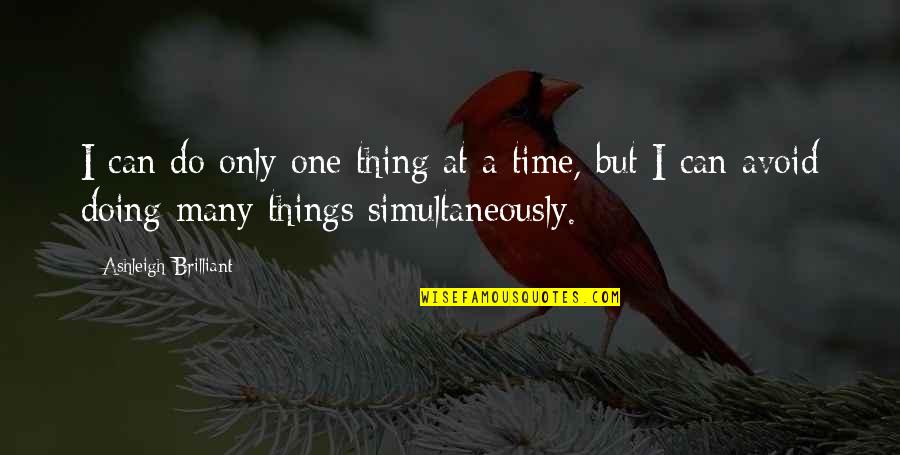 I can do only one thing at a time, but I can avoid doing many things simultaneously. —
Ashleigh Brilliant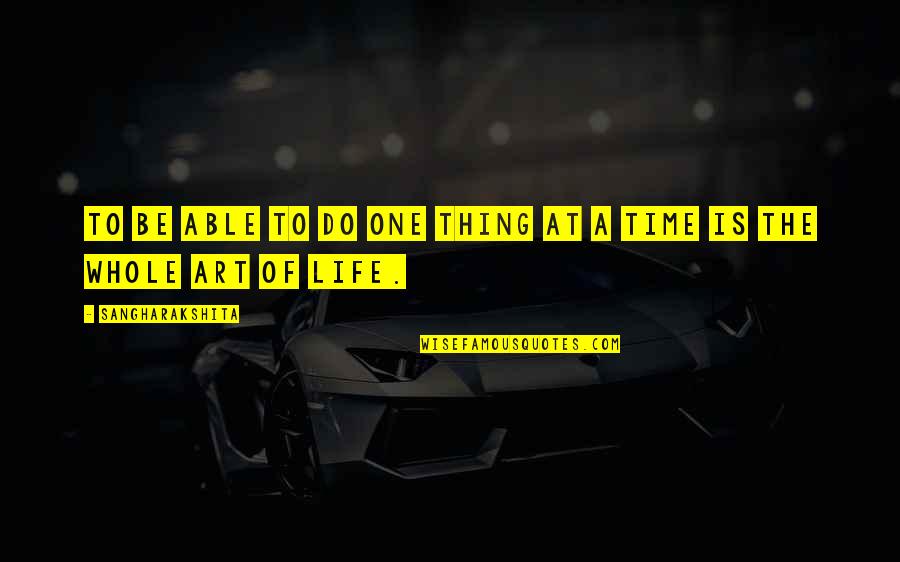 To be able to
do one thing at a time
is the whole art of life. —
Sangharakshita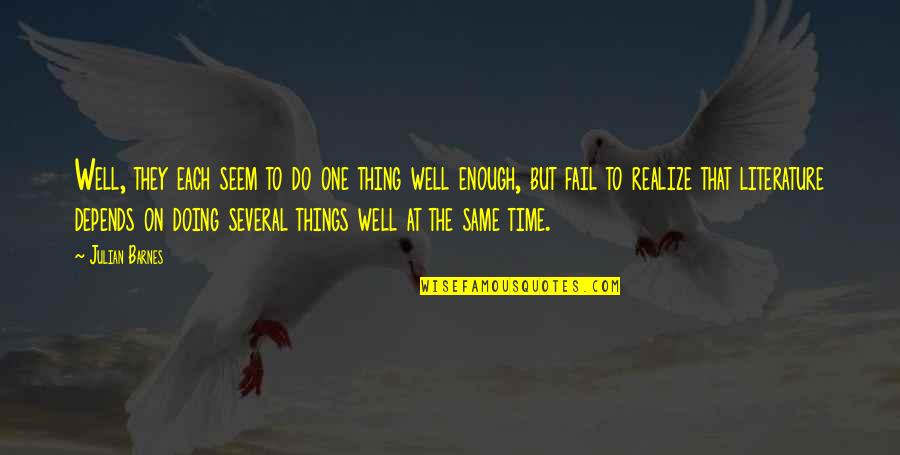 Well, they each seem to do one thing well enough, but fail to realize that literature depends on doing several things well at the same time. —
Julian Barnes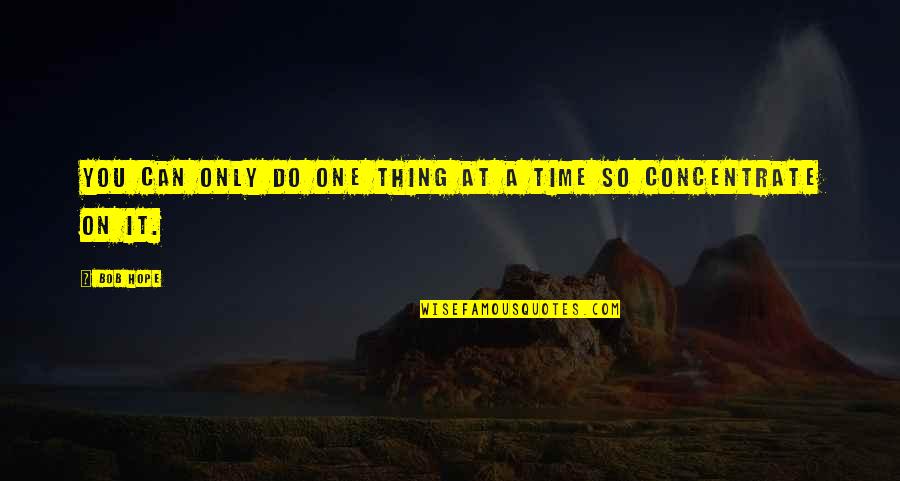 YOU CAN ONLY DO ONE THING AT A TIME SO CONCENTRATE ON IT. —
Bob Hope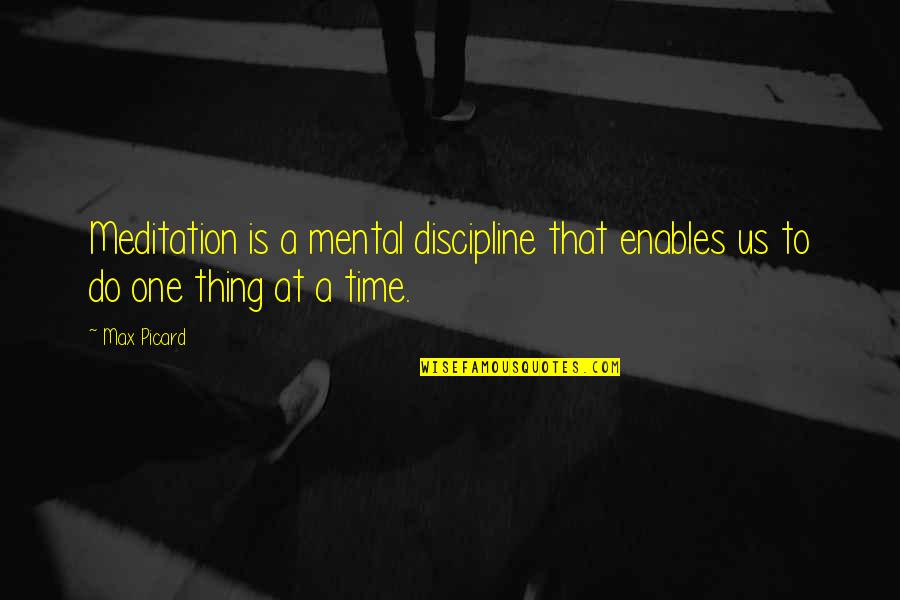 Meditation is a mental discipline that enables us to
do one thing at a time
. —
Max Picard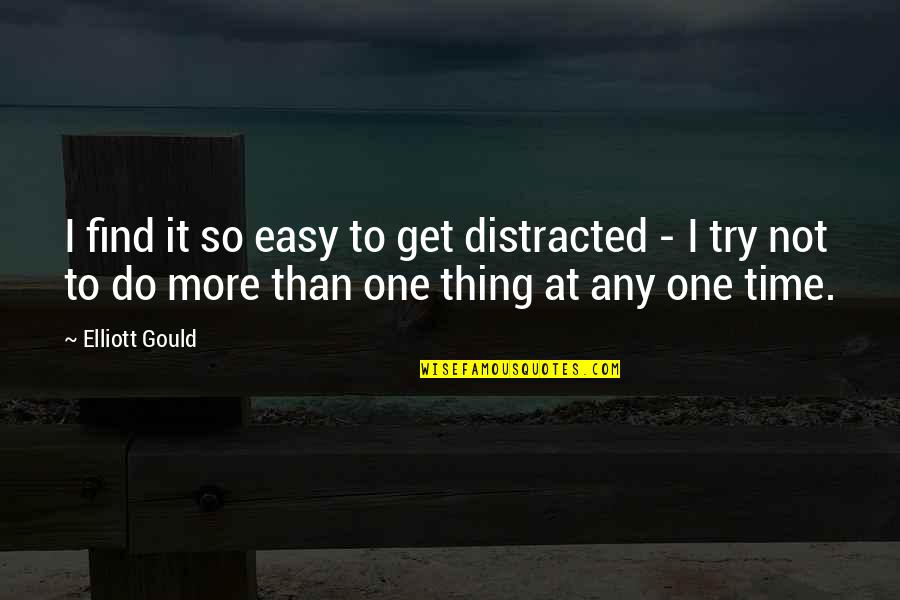 I find it so easy to get distracted - I try not to do more than one thing at any one time. —
Elliott Gould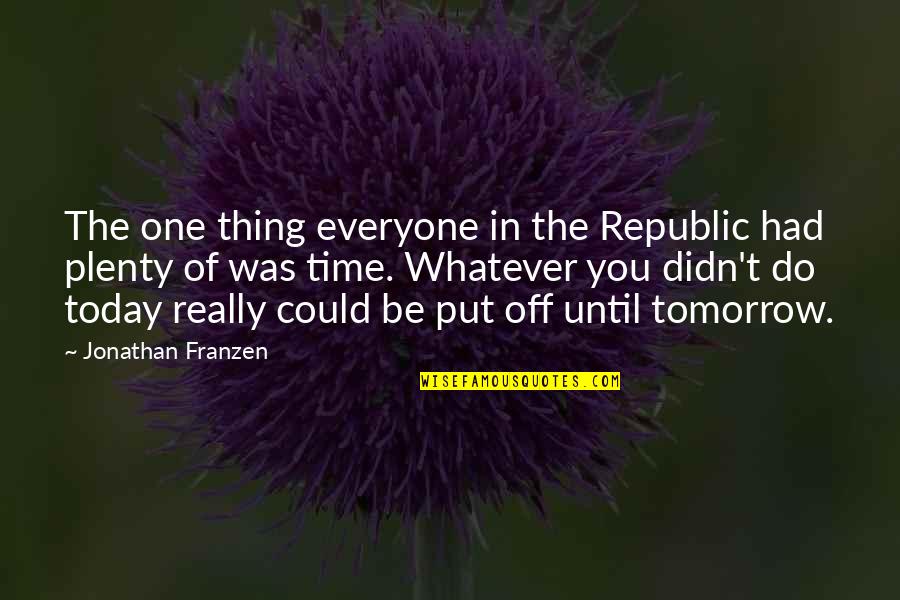 The one thing everyone in the Republic had plenty of was time. Whatever you didn't do today really could be put off until tomorrow. —
Jonathan Franzen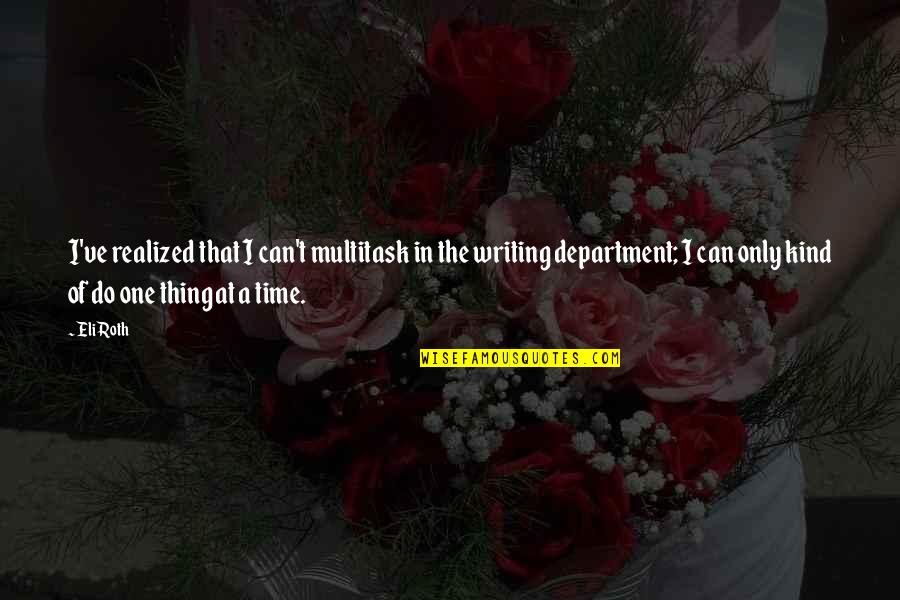 I've realized that I can't multitask in the writing department; I can only kind of
do one thing at a time
. —
Eli Roth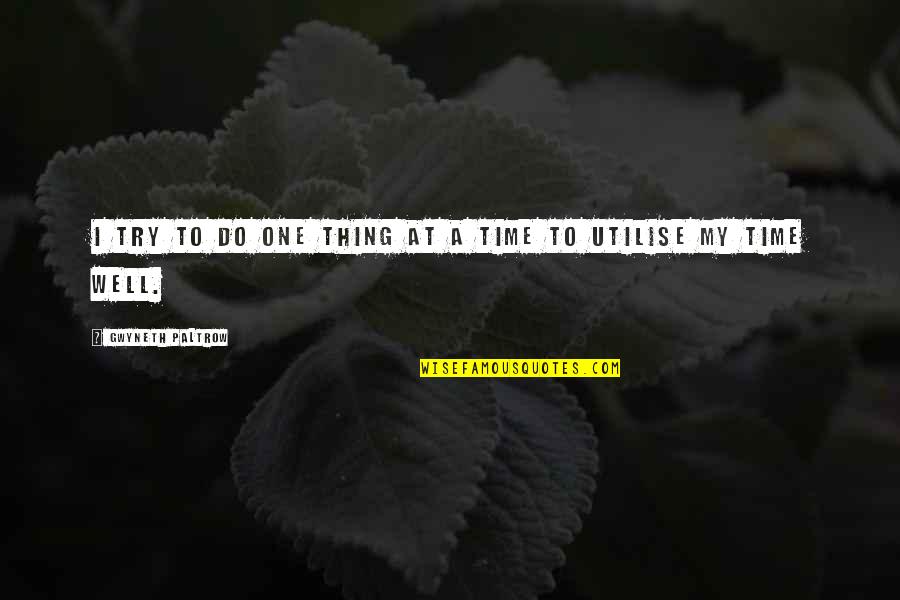 I try to
do one thing at a time
to utilise my time well. —
Gwyneth Paltrow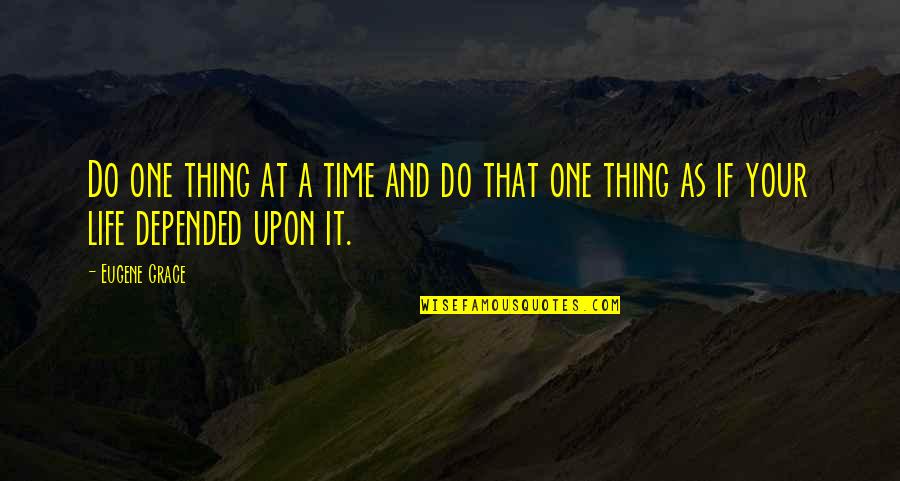 Do one thing at a time
and do that one thing as if your life depended upon it. —
Eugene Grace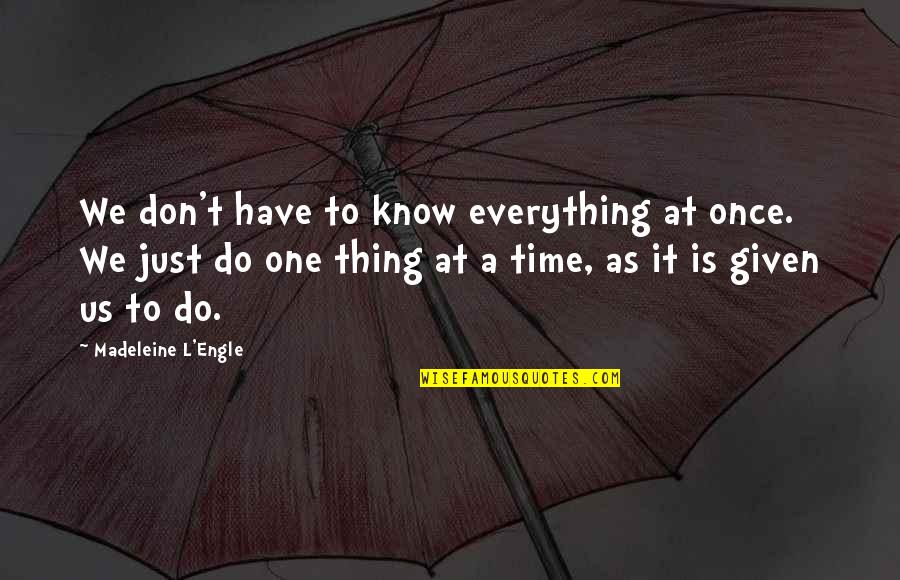 We don't have to know everything at once. We just
do one thing at a time
, as it is given us to do. —
Madeleine L'Engle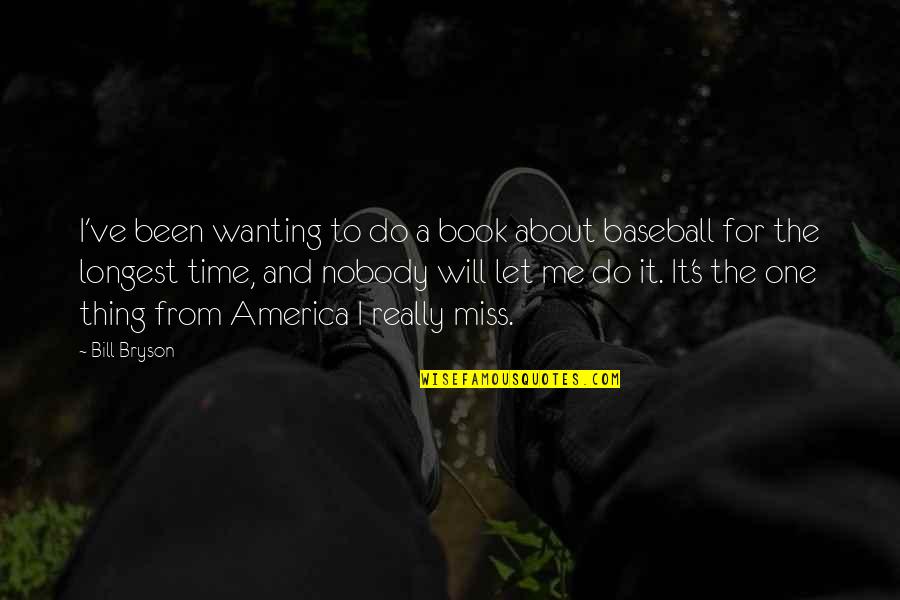 I've been wanting to do a book about baseball for the longest time, and nobody will let me do it. It's the one thing from America I really miss. —
Bill Bryson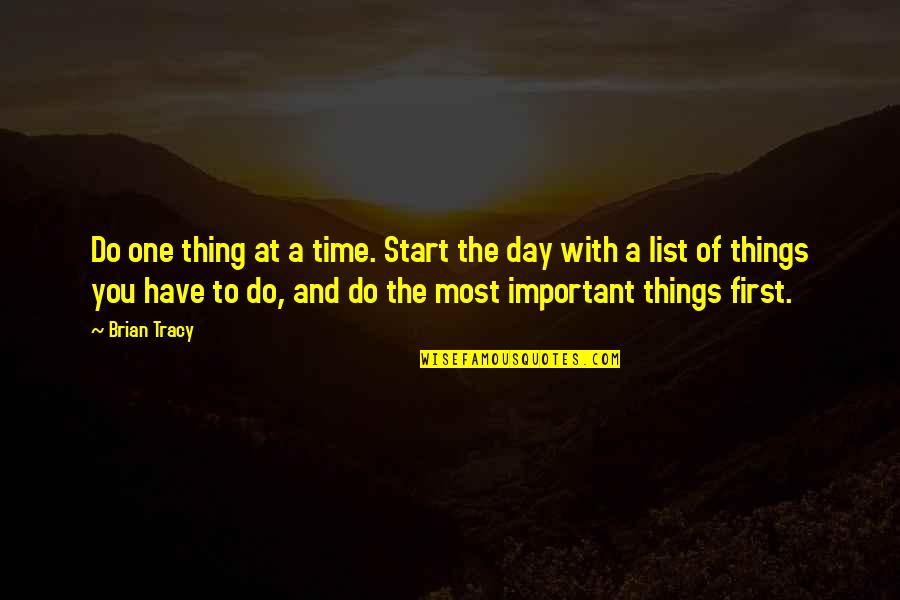 Do one thing at a time
. Start the day with a list of things you have to do, and do the most important things first. —
Brian Tracy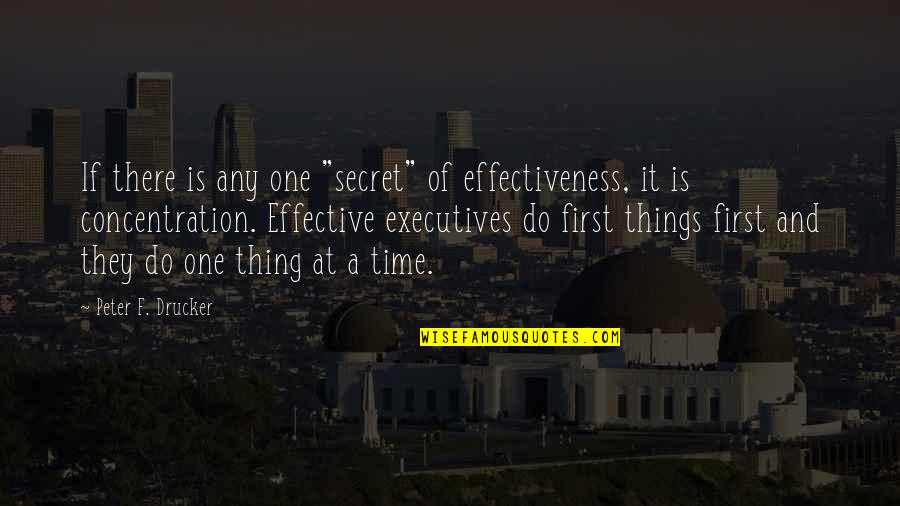 If there is any one "secret" of effectiveness, it is concentration. Effective executives do first things first and they
do one thing at a time
. —
Peter F. Drucker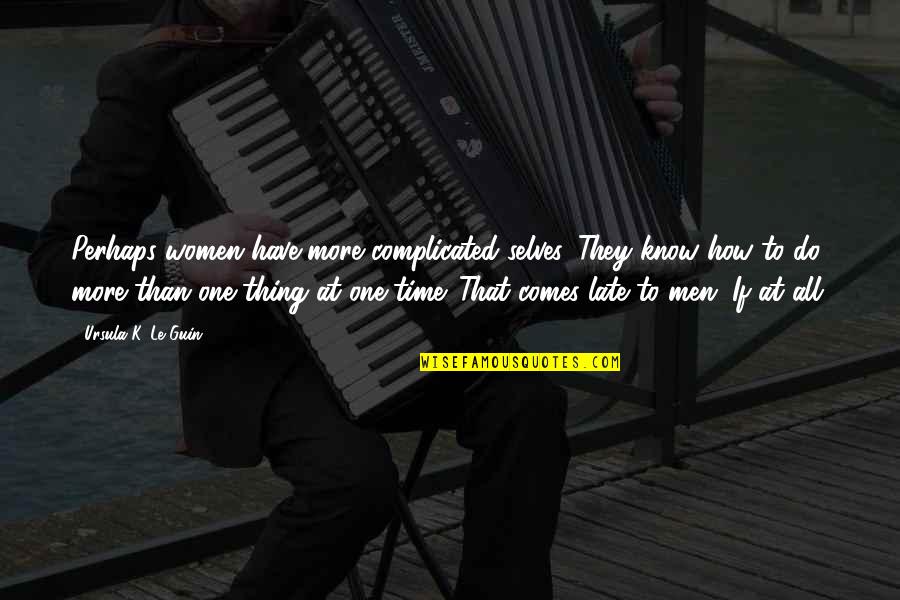 Perhaps women have more complicated selves. They know how to do more than one thing at one time. That comes late to men. If at all. —
Ursula K. Le Guin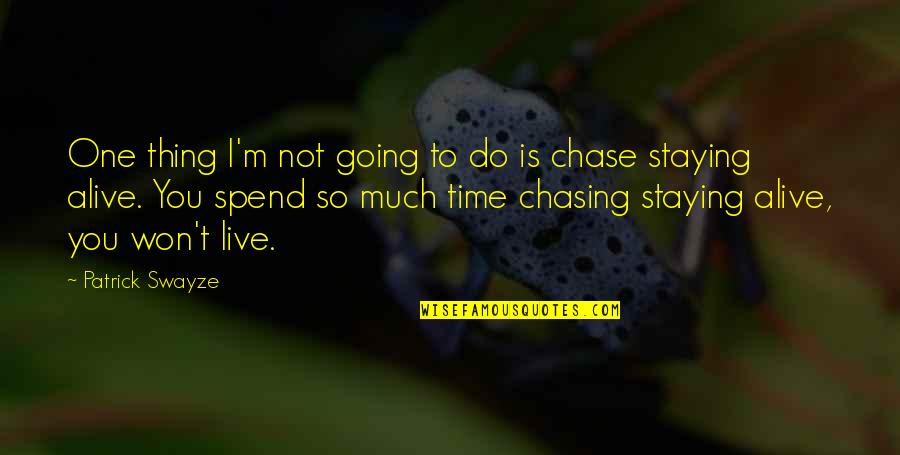 One thing I'm not going to do is chase staying alive. You spend so much time chasing staying alive, you won't live. —
Patrick Swayze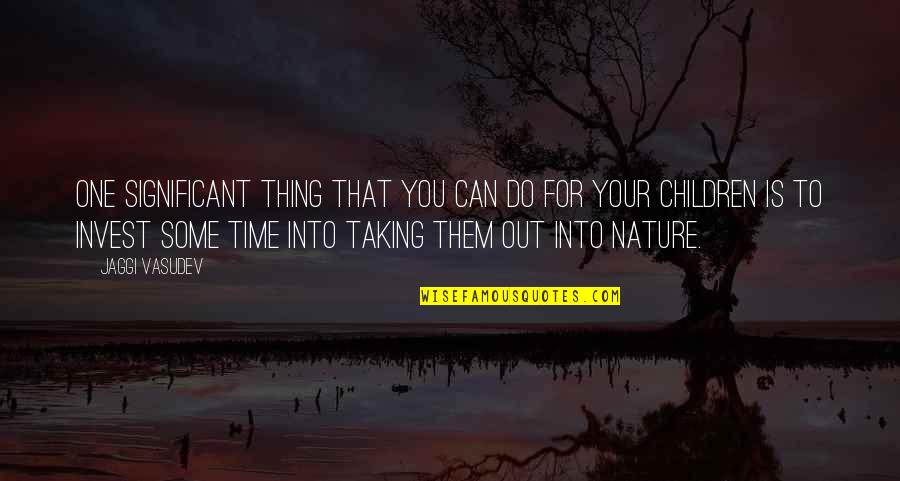 One significant thing that you can do for your children is to invest some time into taking them out into nature. —
Jaggi Vasudev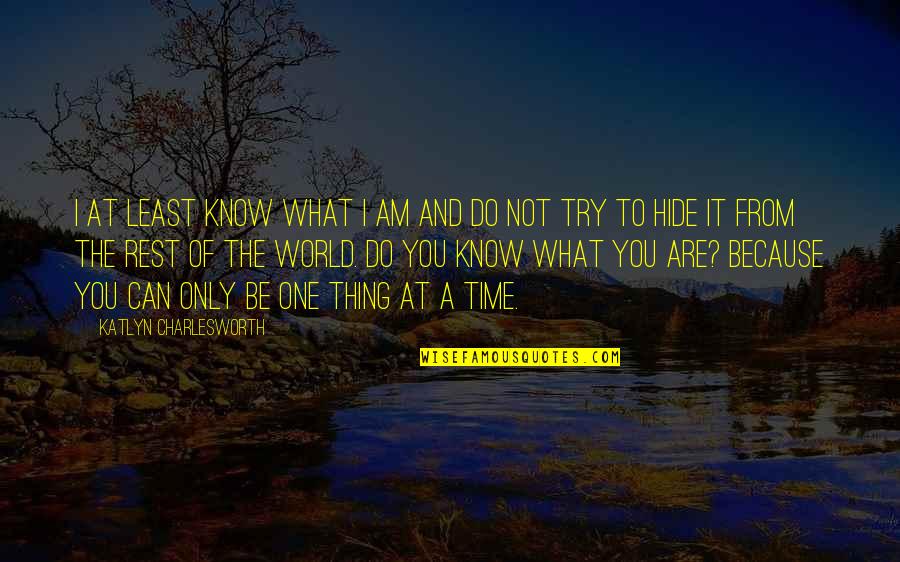 I at least know what I am and do not try to hide it from the rest of the world. Do you know what you are? Because you can only be one thing at a time. —
Katlyn Charlesworth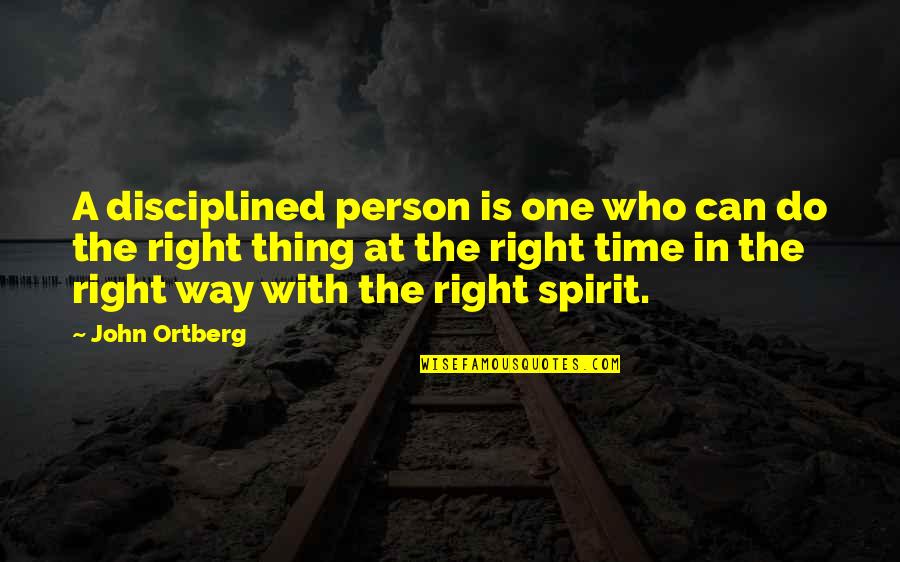 A disciplined person is one who can do the right thing at the right time in the right way with the right spirit. —
John Ortberg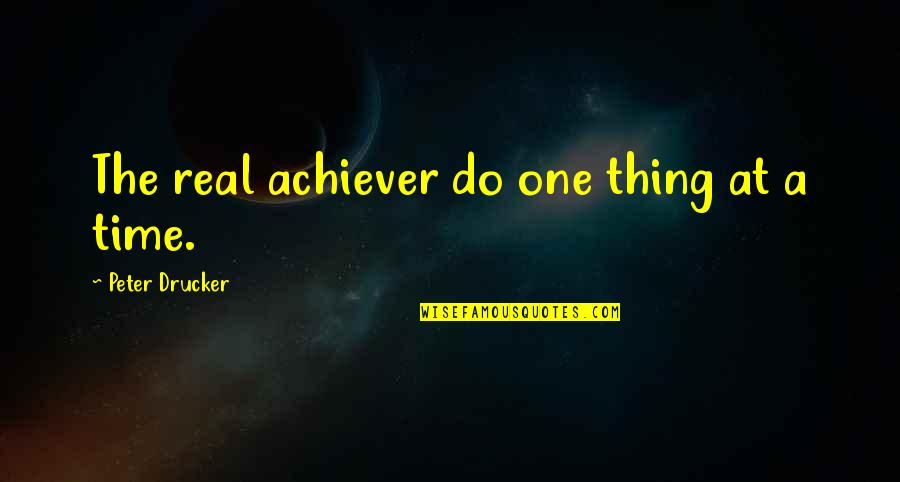 The real achiever
do one thing at a time
. —
Peter Drucker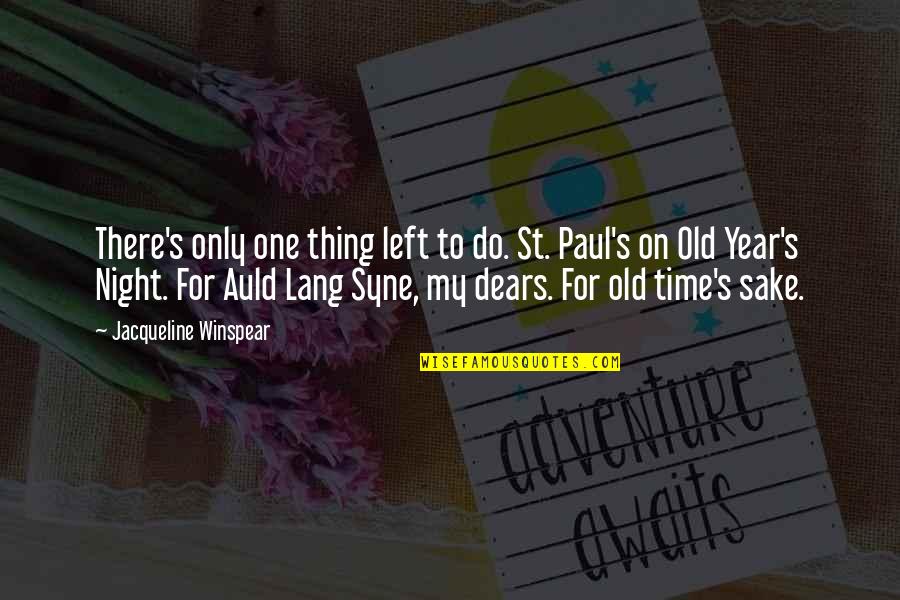 There's only one thing left to do. St. Paul's on Old Year's Night. For Auld Lang Syne, my dears. For old time's sake. —
Jacqueline Winspear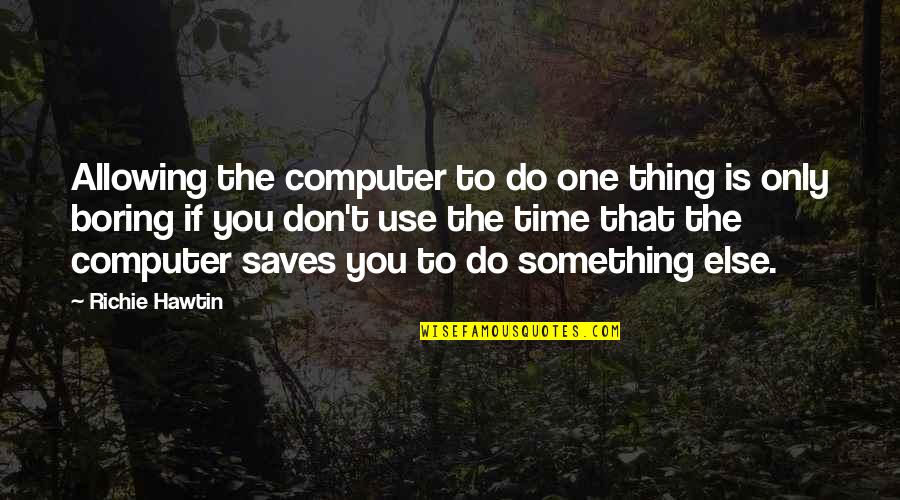 Allowing the computer to do one thing is only boring if you don't use the time that the computer saves you to do something else. —
Richie Hawtin