Daily Bread Quotes
Collection of top 48 famous quotes about Daily Bread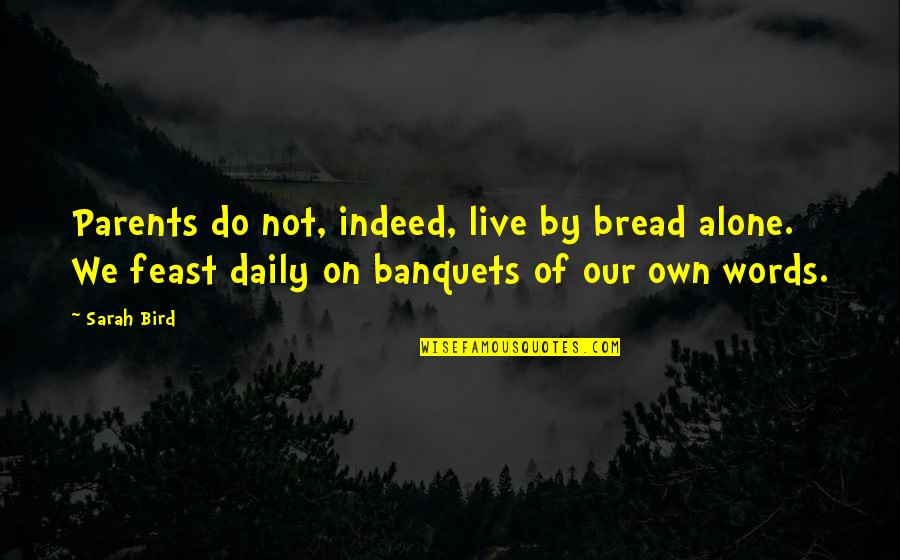 Parents do not, indeed, live by bread alone. We feast daily on banquets of our own words.
—
Sarah Bird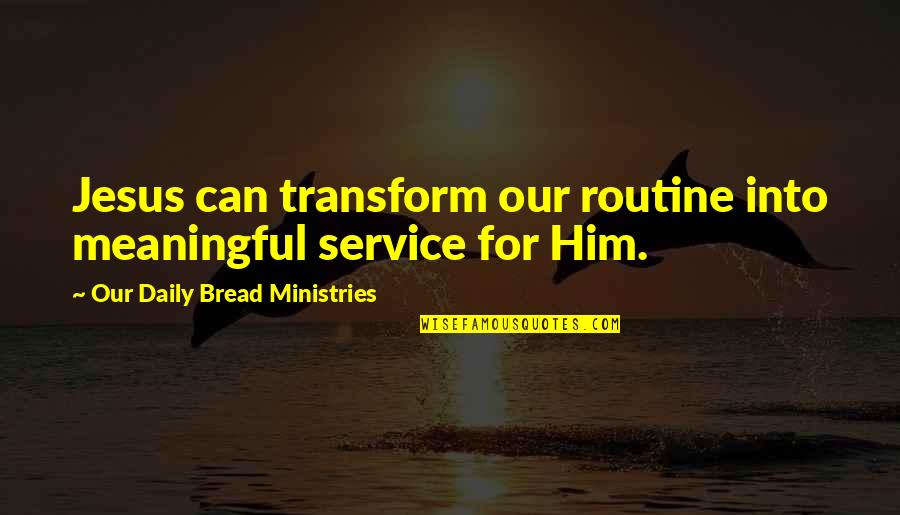 Jesus can transform our routine into meaningful service for Him.
—
Our Daily Bread Ministries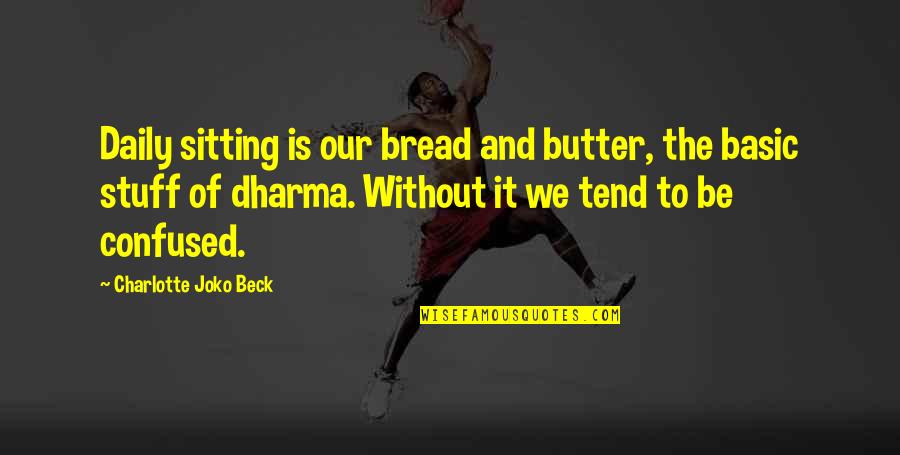 Daily sitting is our bread and butter, the basic stuff of dharma. Without it we tend to be confused.
—
Charlotte Joko Beck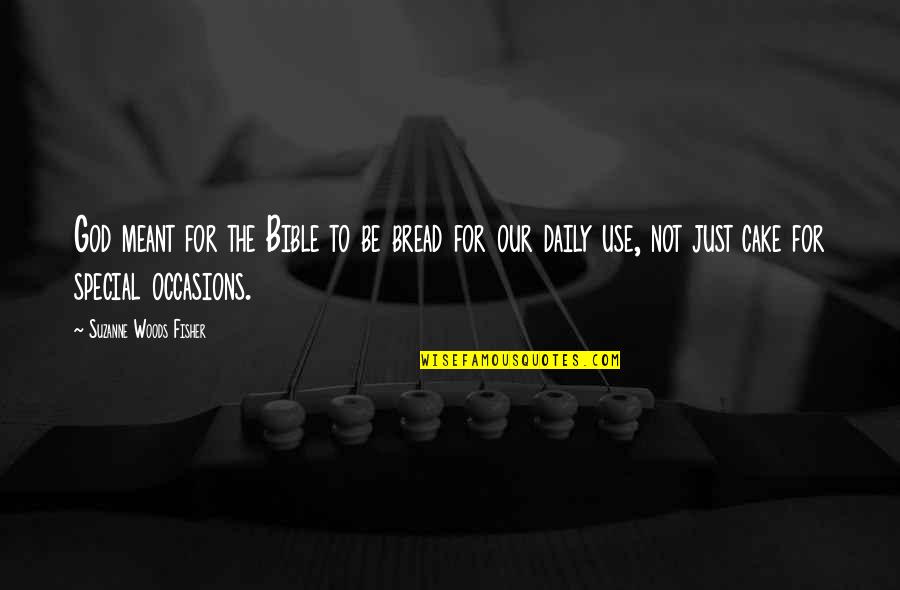 God meant for the Bible to be bread for our daily use, not just cake for special occasions.
—
Suzanne Woods Fisher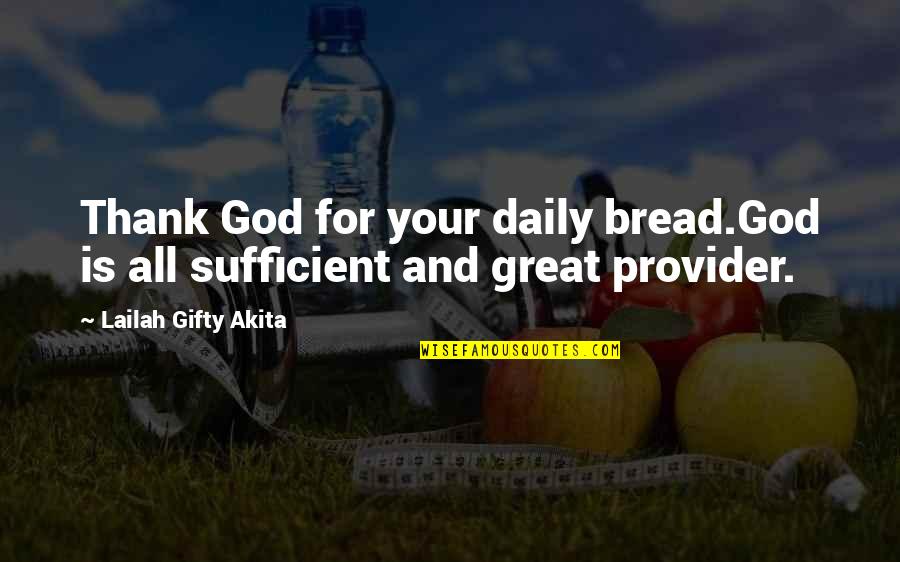 Thank God for your daily bread.
God is all sufficient and great provider.
—
Lailah Gifty Akita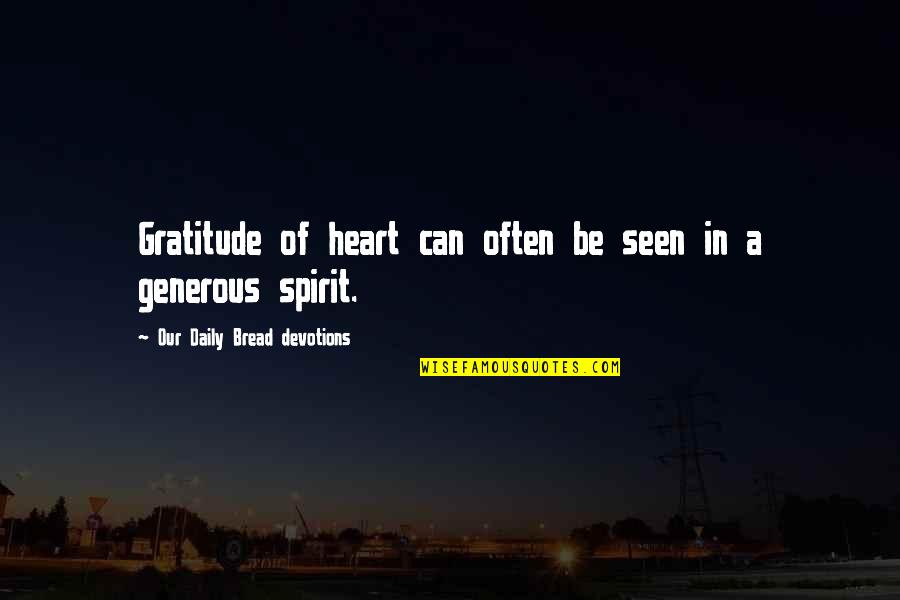 Gratitude of heart can often be seen in a generous spirit.
—
Our Daily Bread Devotions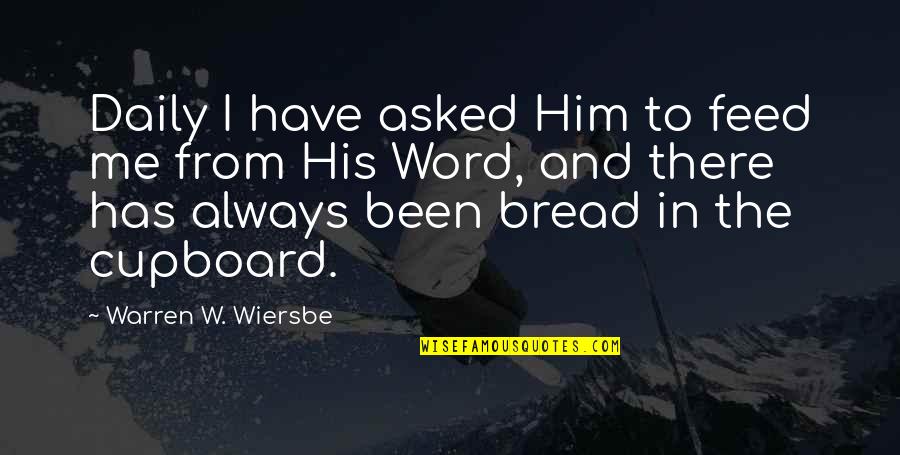 Daily I have asked Him to feed me from His Word, and there has always been bread in the cupboard.
—
Warren W. Wiersbe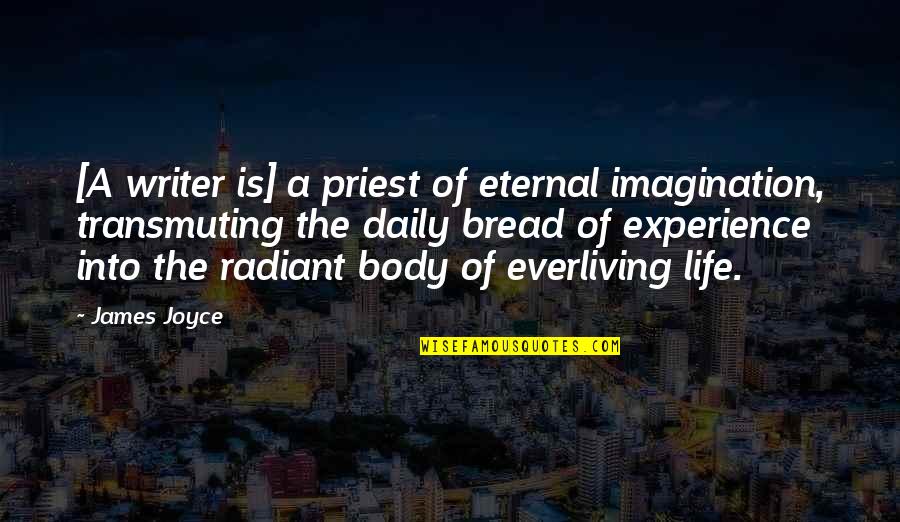 [A writer is] a priest of eternal imagination, transmuting the
daily bread
of experience into the radiant body of everliving life. —
James Joyce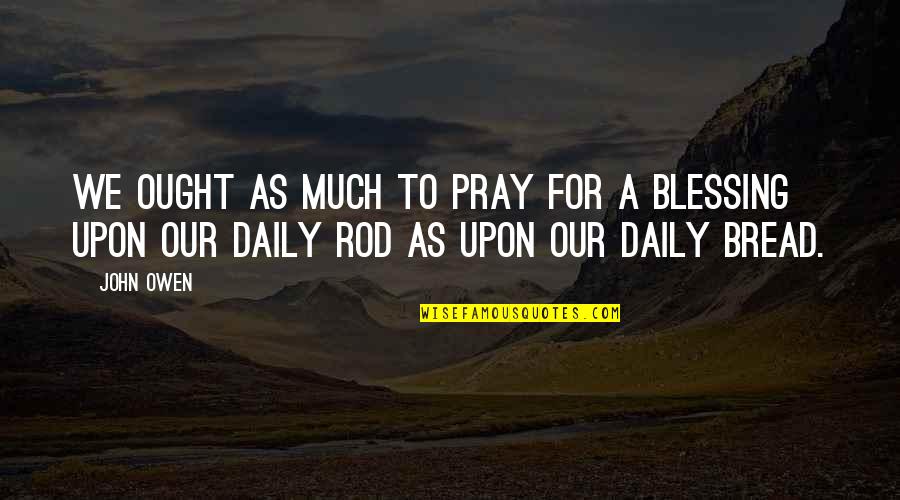 We ought as much to pray for a blessing upon our daily rod as upon our
daily bread
. —
John Owen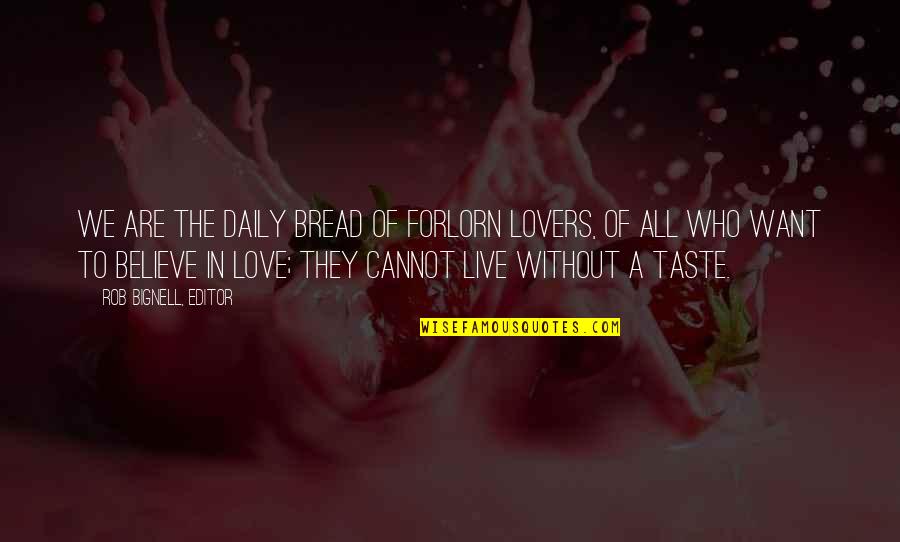 We are the
daily bread
of forlorn lovers, of all who want to believe in love; they cannot live without a taste. —
Rob Bignell, Editor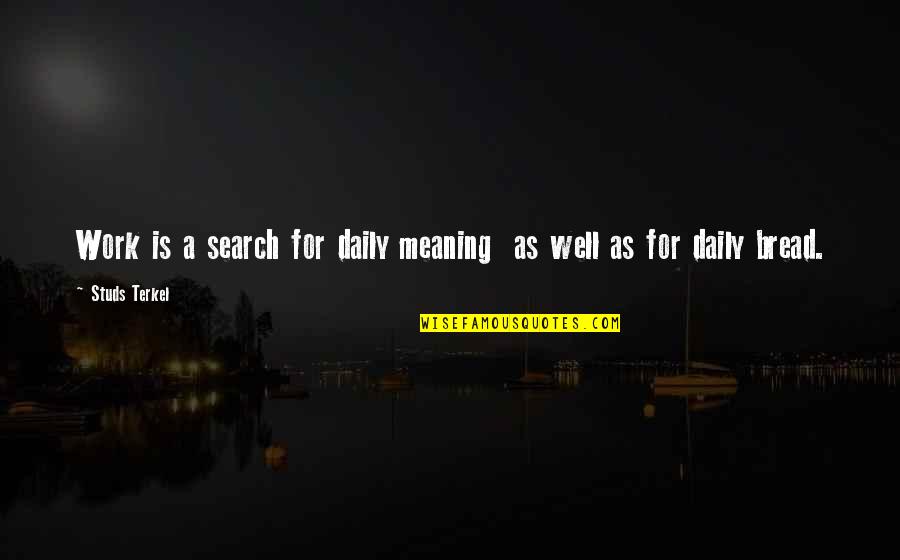 Work is a search for daily meaning
as well as for
daily bread
. —
Studs Terkel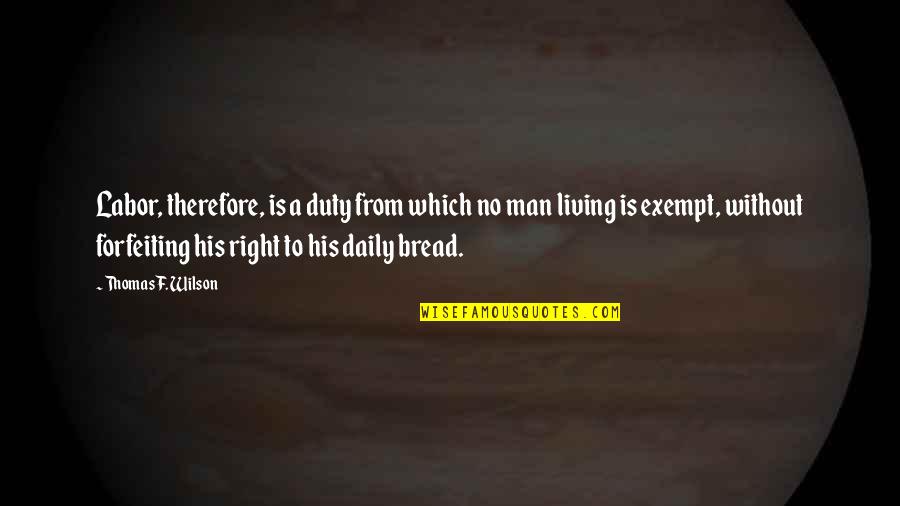 Labor, therefore, is a duty from which no man living is exempt, without forfeiting his right to his
daily bread
. —
Thomas F. Wilson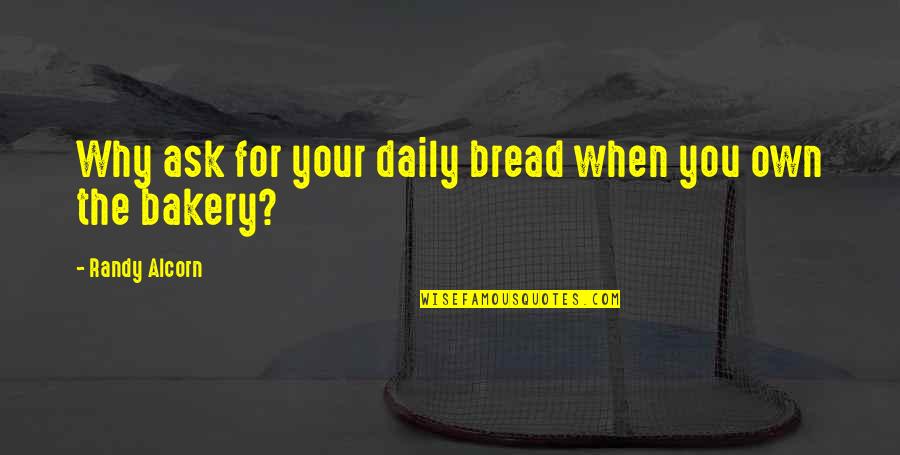 Why ask for your
daily bread
when you own the bakery? —
Randy Alcorn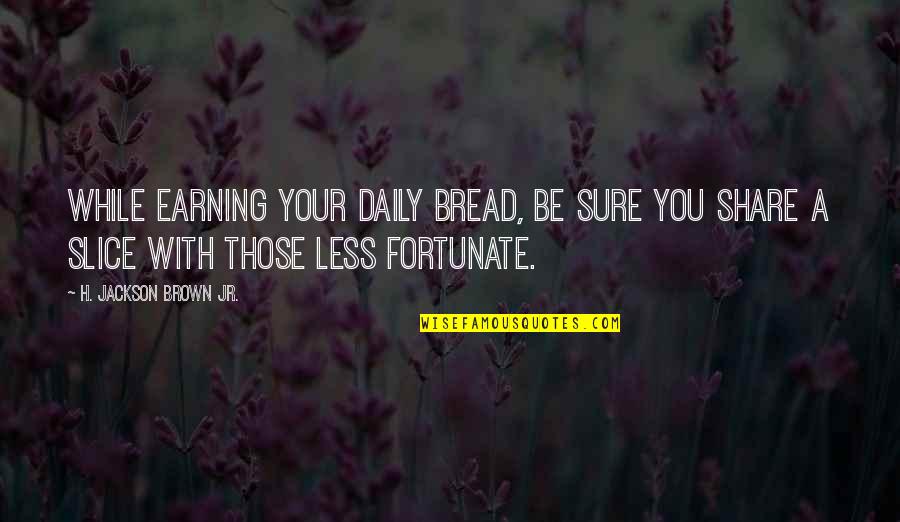 While earning your
daily bread
, be sure you share a slice with those less fortunate. —
H. Jackson Brown Jr.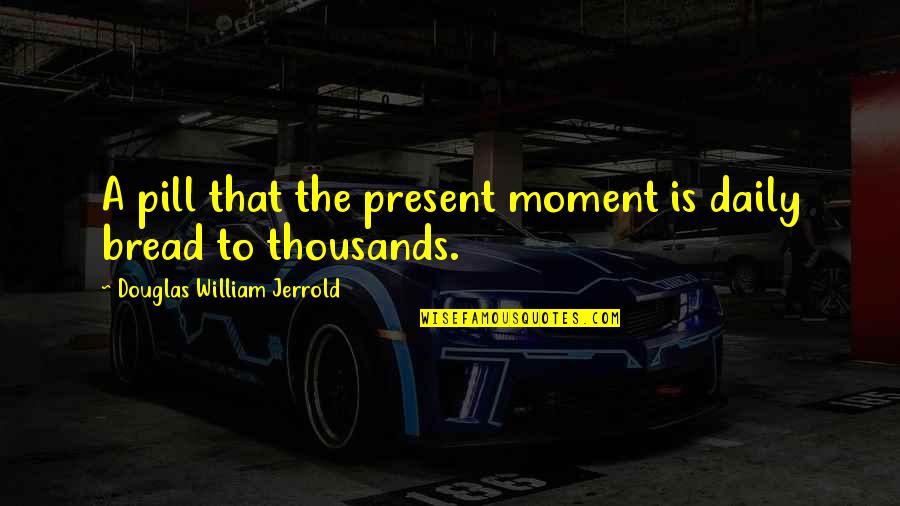 A pill that the present moment is
daily bread
to thousands. —
Douglas William Jerrold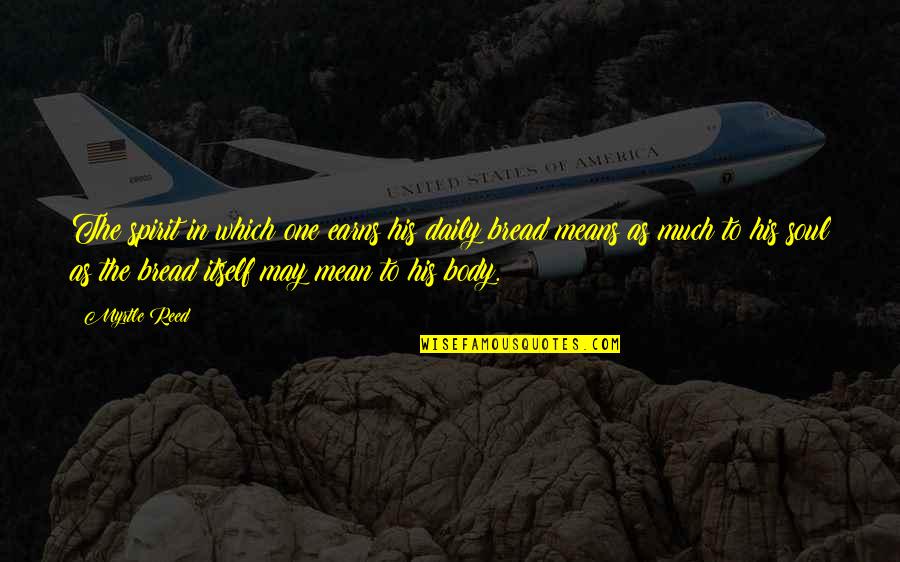 The spirit in which one earns his
daily bread
means as much to his soul as the bread itself may mean to his body. —
Myrtle Reed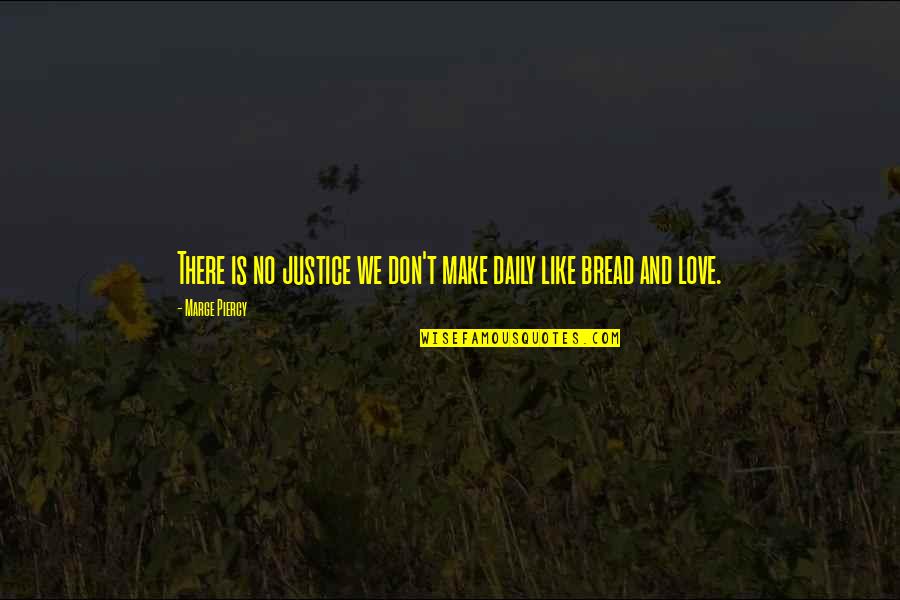 There is no justice we don't make daily like bread and love. —
Marge Piercy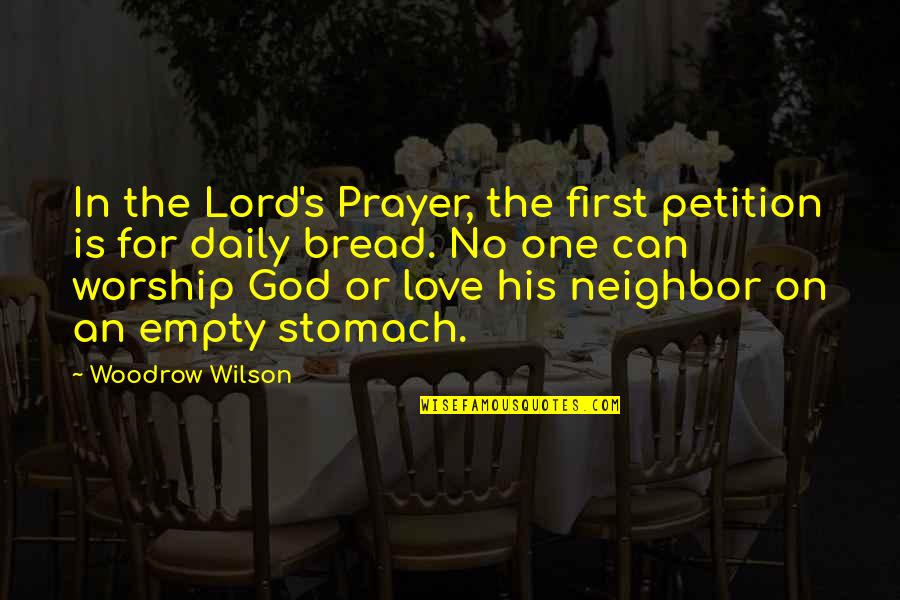 In the Lord's Prayer, the first petition is for
daily bread
. No one can worship God or love his neighbor on an empty stomach. —
Woodrow Wilson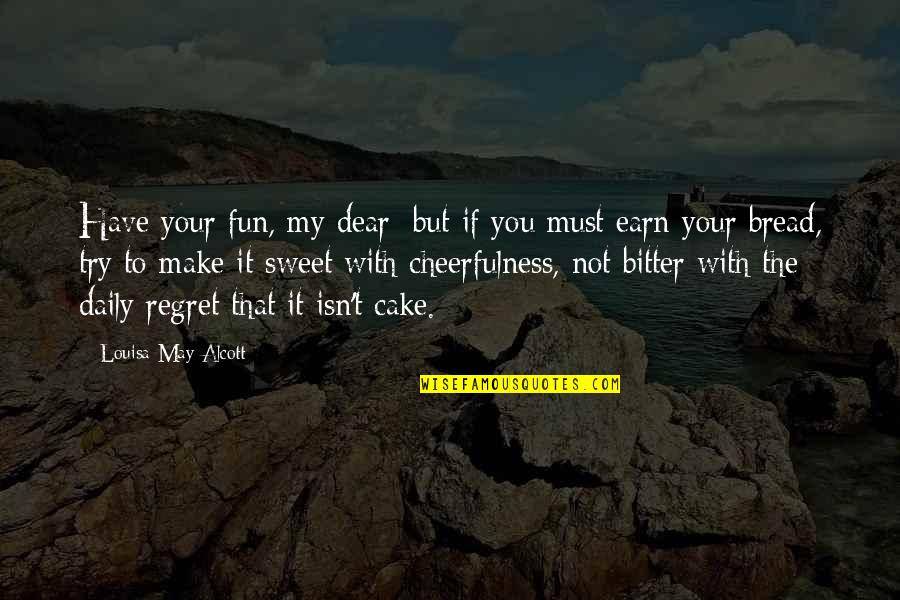 Have your fun, my dear; but if you must earn your bread, try to make it sweet with cheerfulness, not bitter with the daily regret that it isn't cake. —
Louisa May Alcott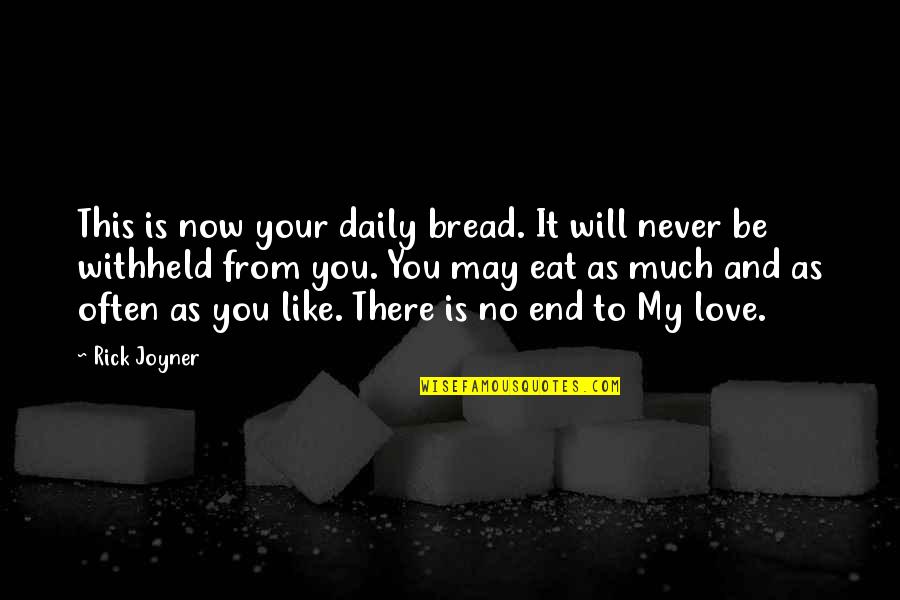 This is now your
daily bread
. It will never be withheld from you. You may eat as much and as often as you like. There is no end to My love. —
Rick Joyner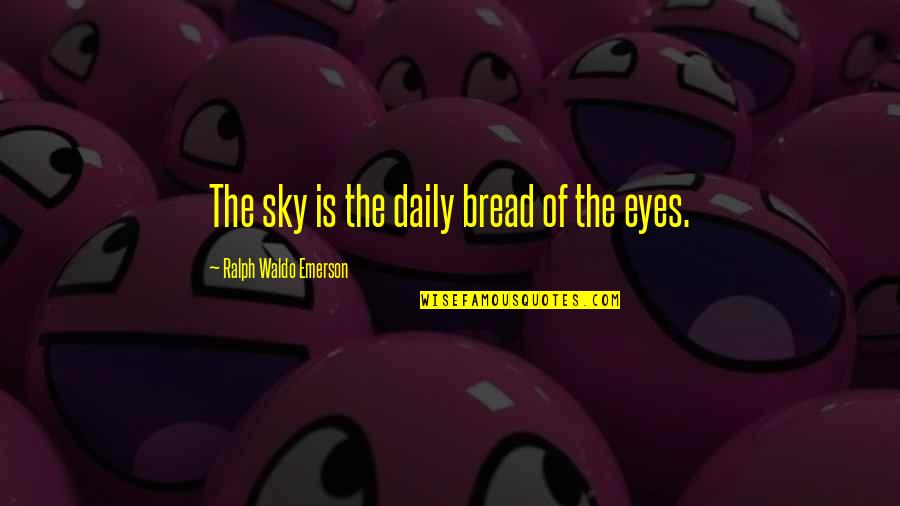 The sky is the
daily bread
of the eyes. —
Ralph Waldo Emerson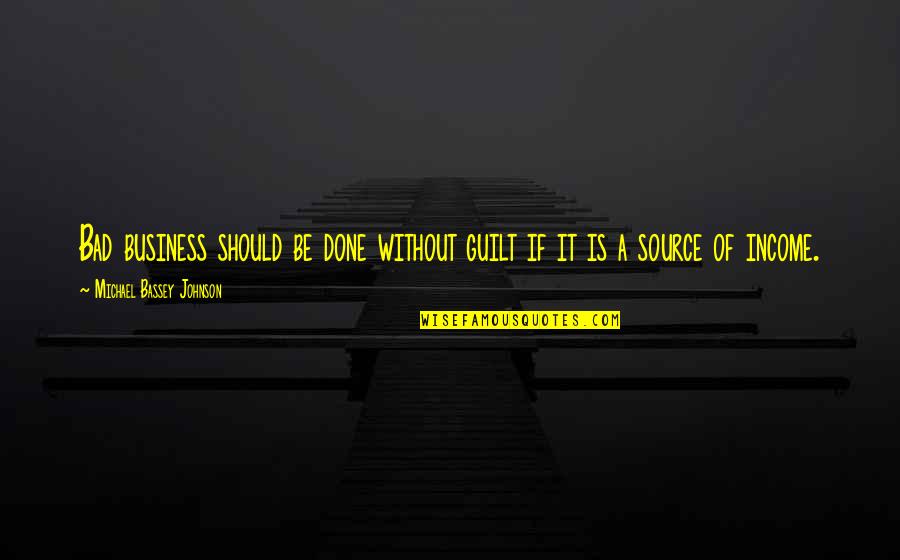 Bad business should be done without guilt if it is a source of income. —
Michael Bassey Johnson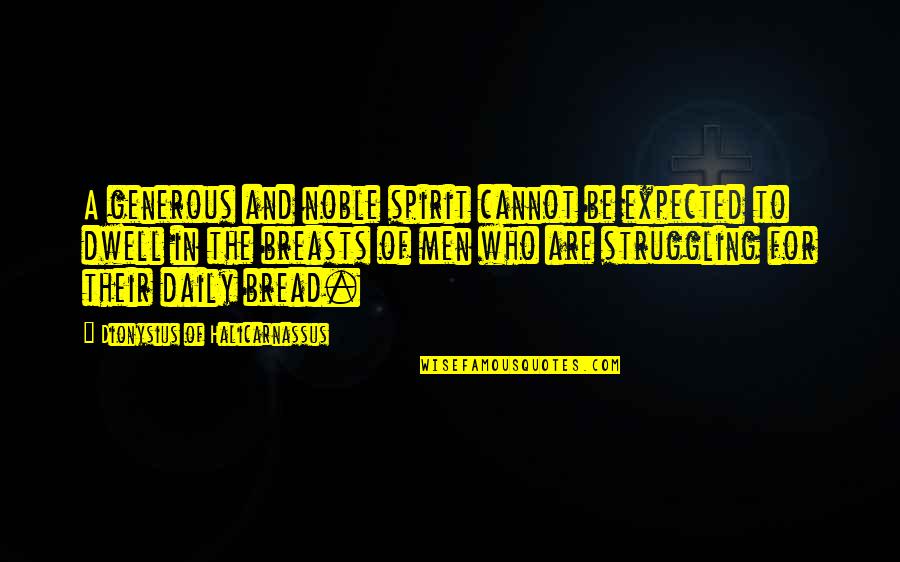 A generous and noble spirit cannot be expected to dwell in the breasts of men who are struggling for their
daily bread
. —
Dionysius Of Halicarnassus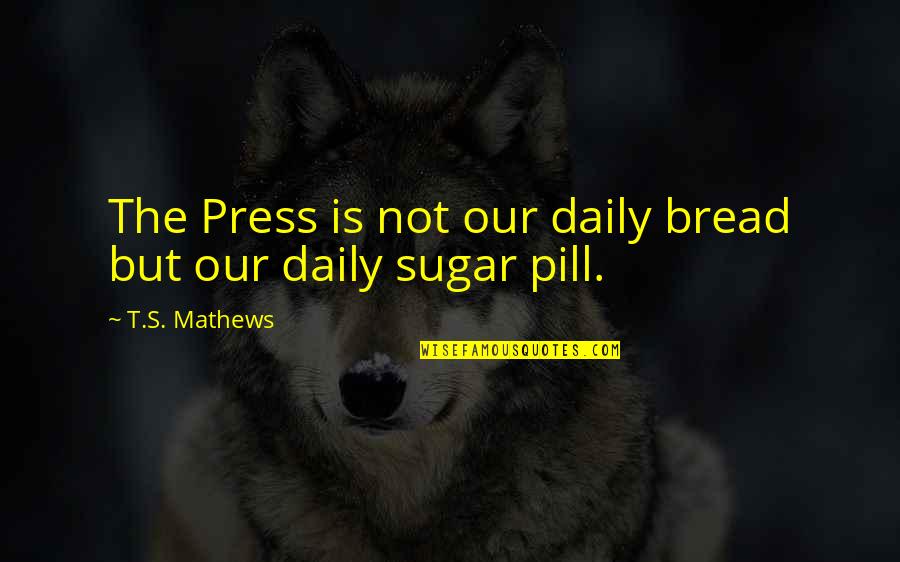 The Press is not our
daily bread
but our daily sugar pill. —
T.S. Mathews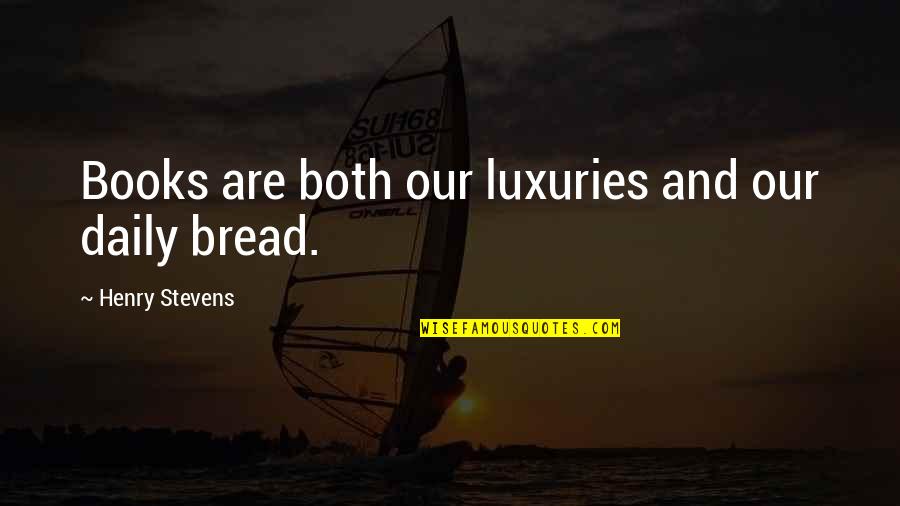 Books are both our luxuries and our
daily bread
. —
Henry Stevens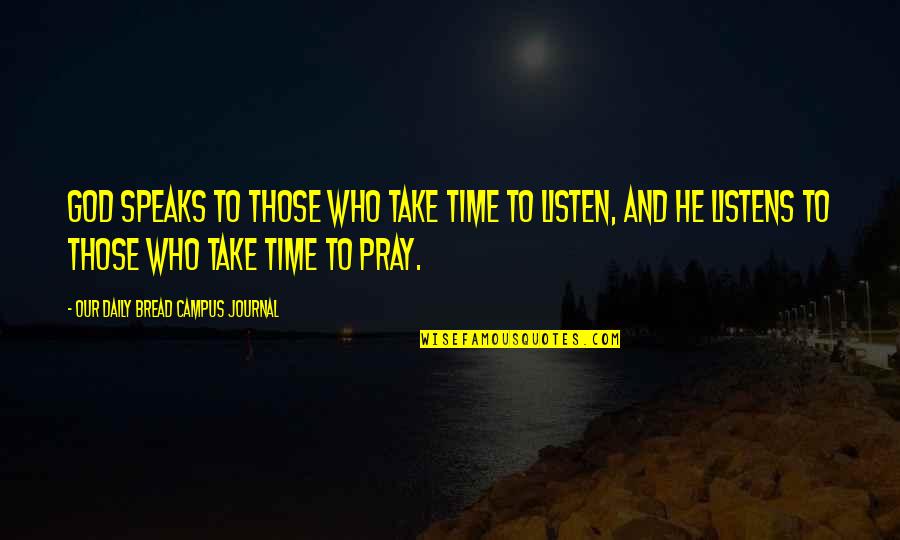 God speaks to those who take time to listen, and He listens to those who take time to pray. —
Our Daily Bread Campus Journal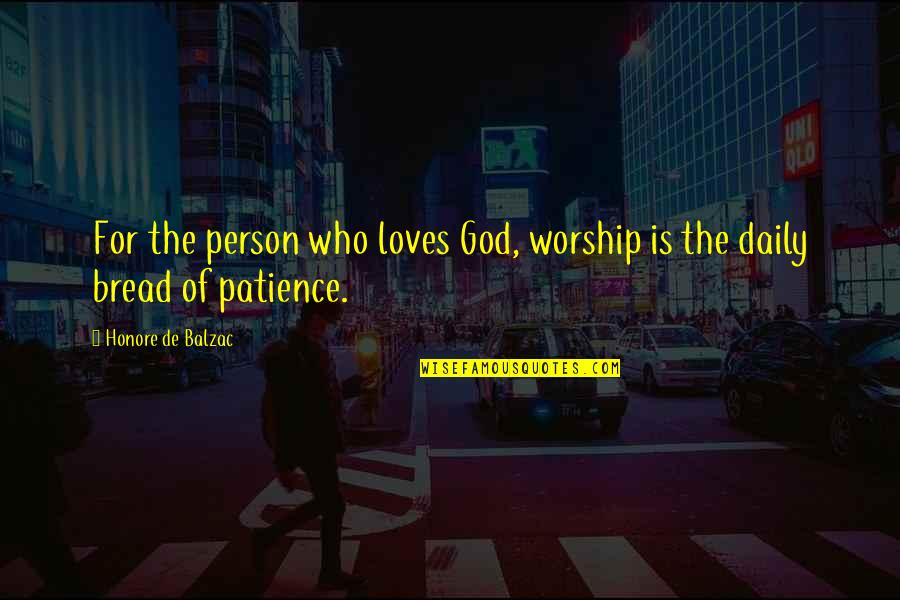 For the person who loves God, worship is the
daily bread
of patience. —
Honore De Balzac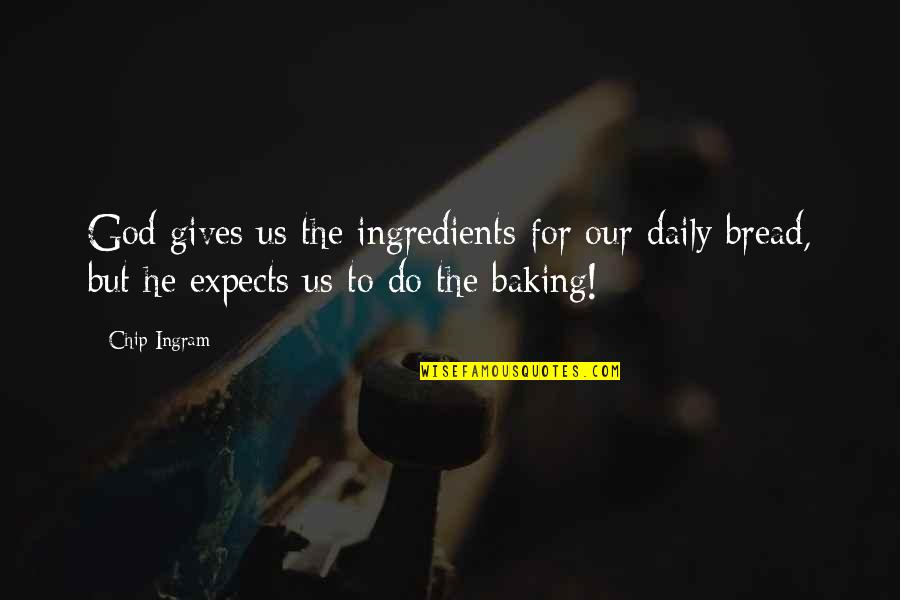 God gives us the ingredients for our
daily bread
, but he expects us to do the baking! —
Chip Ingram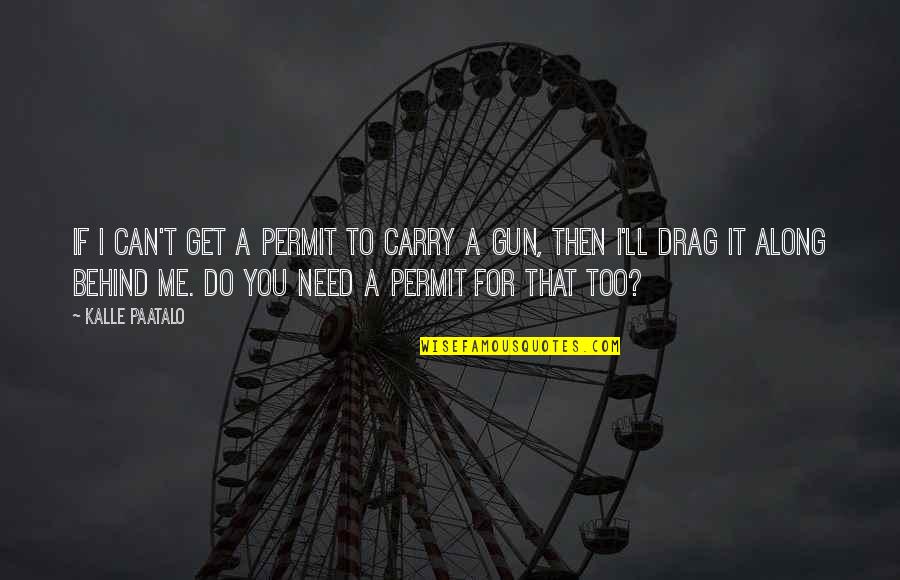 If I can't get a permit to carry a gun, then I'll drag it along behind me. Do you need a permit for that too? —
Kalle Paatalo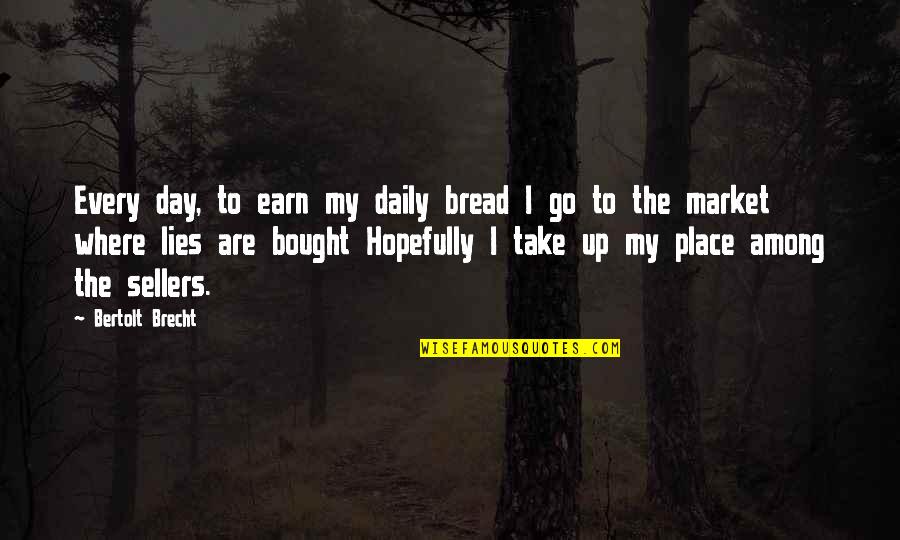 Every day, to earn my
daily bread
I go to the market where lies are bought Hopefully I take up my place among the sellers. —
Bertolt Brecht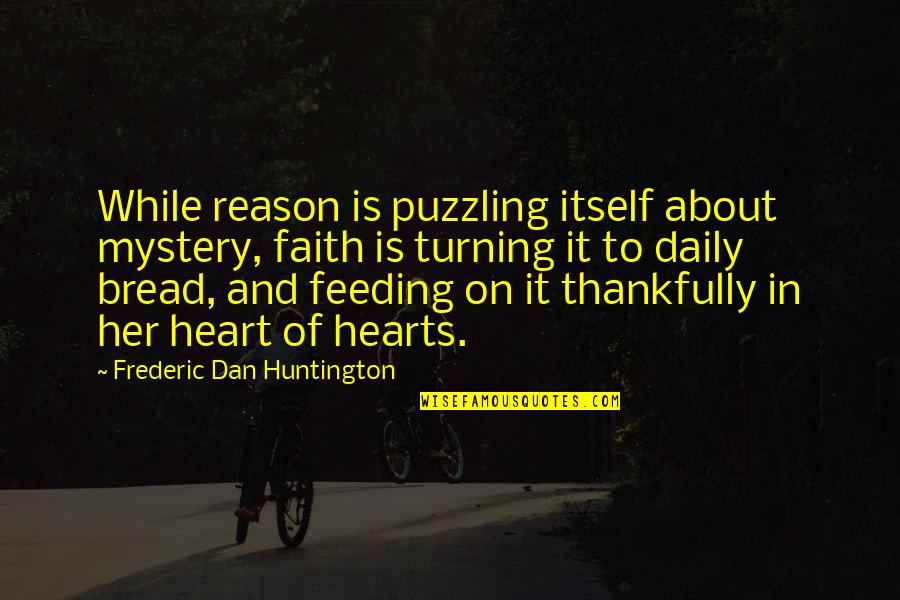 While reason is puzzling itself about mystery, faith is turning it to
daily bread
, and feeding on it thankfully in her heart of hearts. —
Frederic Dan Huntington
Never go hungry while the
daily bread
of grace is on the table of mercy. —
Charles Haddon Spurgeon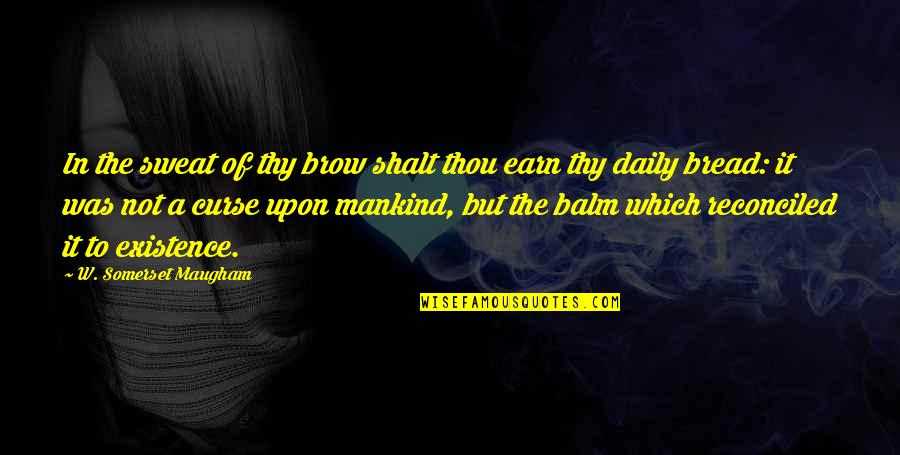 In the sweat of thy brow shalt thou earn thy
daily bread
: it was not a curse upon mankind, but the balm which reconciled it to existence. —
W. Somerset Maugham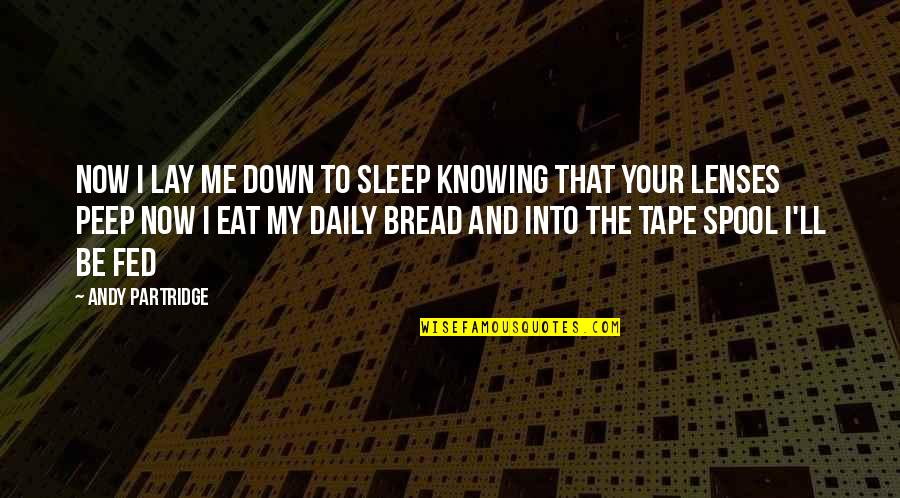 Now I lay me down to sleep Knowing that your lenses peep Now I eat my
daily bread
And into the tape spool I'll be fed —
Andy Partridge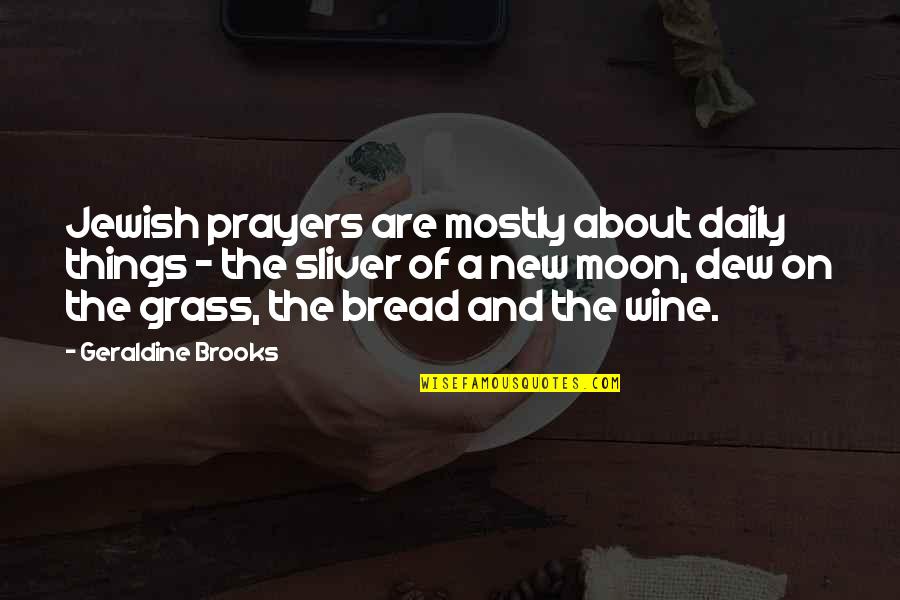 Jewish prayers are mostly about daily things - the sliver of a new moon, dew on the grass, the bread and the wine. —
Geraldine Brooks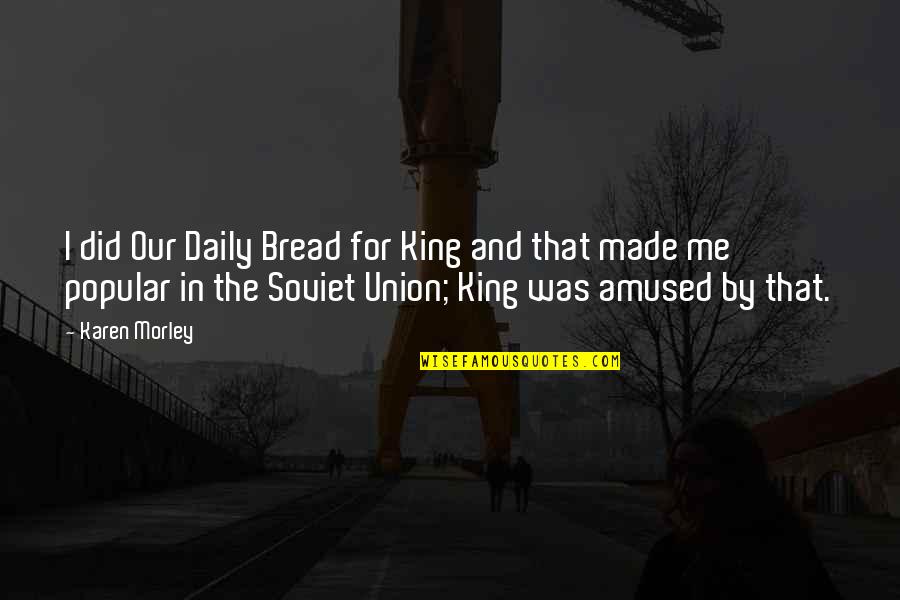 I did Our Daily Bread for King and that made me popular in the Soviet Union; King was amused by that. —
Karen Morley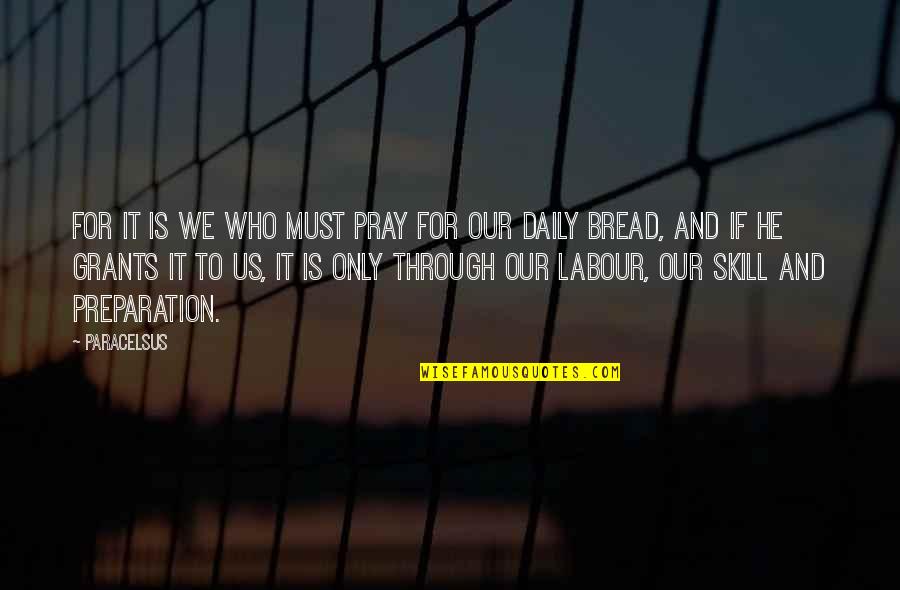 For it is we who must pray for our
daily bread
, and if He grants it to us, it is only through our labour, our skill and preparation. —
Paracelsus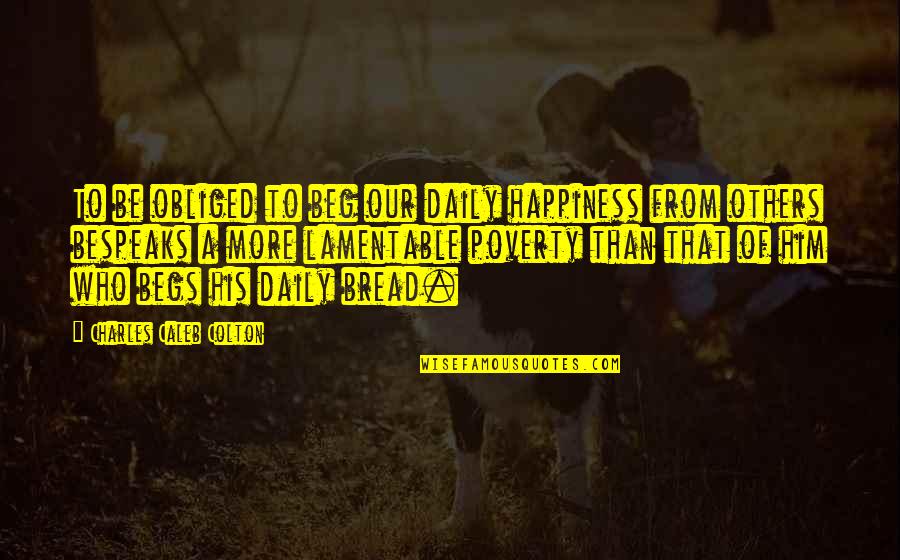 To be obliged to beg our daily happiness from others bespeaks a more lamentable poverty than that of him who begs his
daily bread
. —
Charles Caleb Colton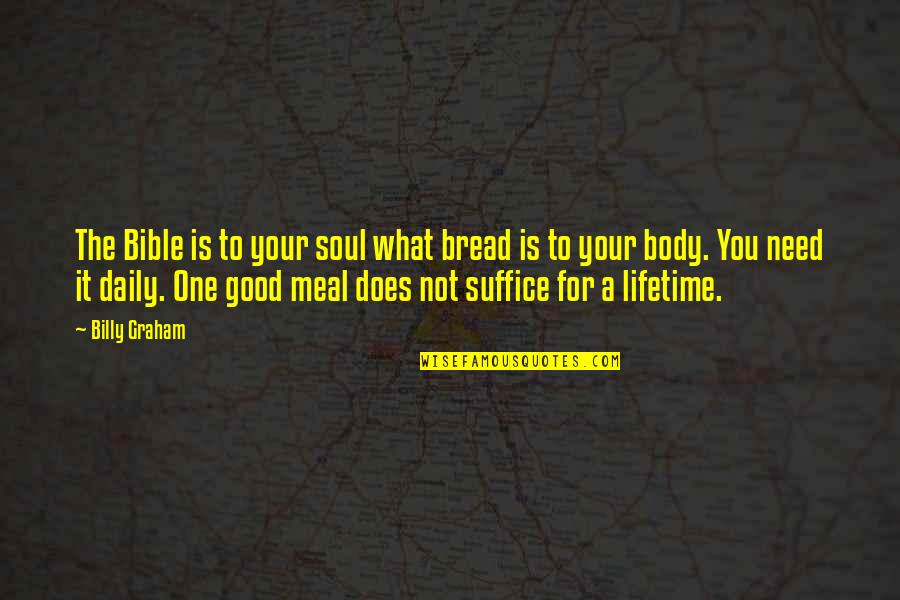 The Bible is to your soul what bread is to your body. You need it daily. One good meal does not suffice for a lifetime. —
Billy Graham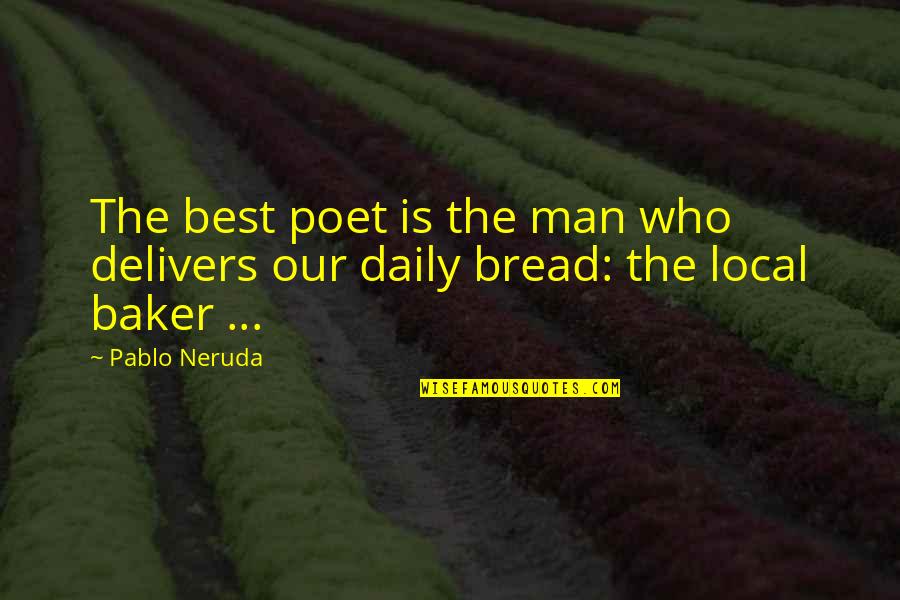 The best poet is the man who delivers our
daily bread
: the local baker ... —
Pablo Neruda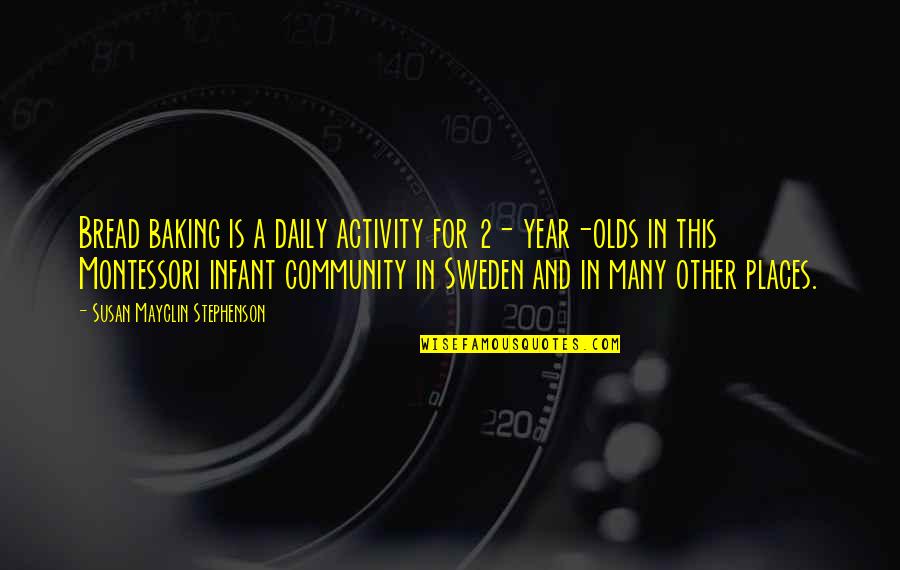 Bread baking is a daily activity for 2- year-olds in this Montessori infant community in Sweden and in many other places. —
Susan Mayclin Stephenson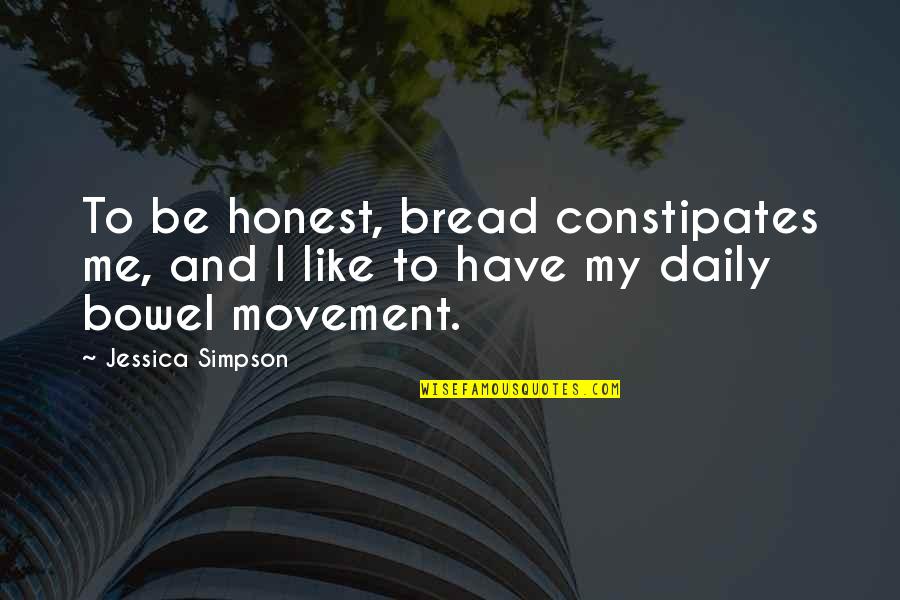 To be honest, bread constipates me, and I like to have my daily bowel movement. —
Jessica Simpson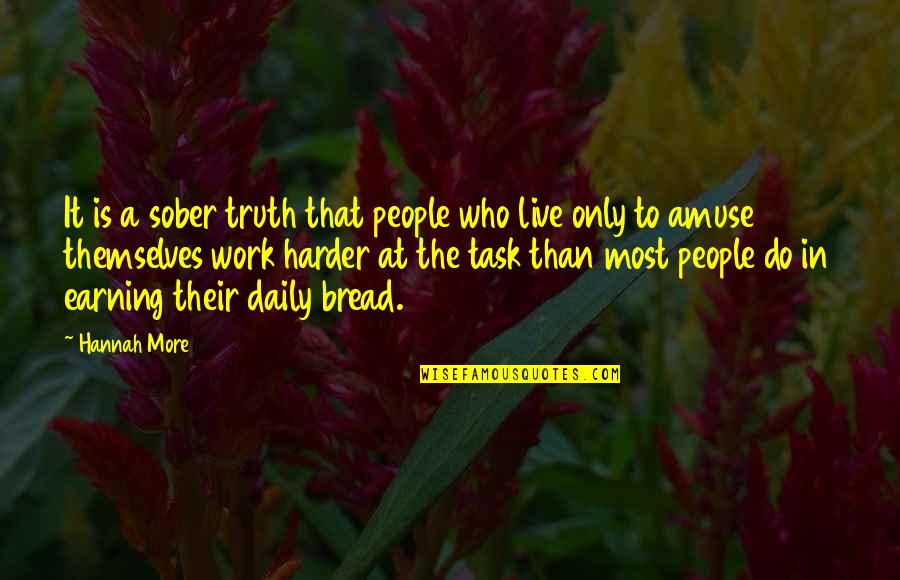 It is a sober truth that people who live only to amuse themselves work harder at the task than most people do in earning their
daily bread
. —
Hannah More