Control Others Quotes
Collection of top 81 famous quotes about Control Others
Control Others Quotes & Sayings
Happy to read and share the best inspirational Control Others quotes, sayings and quotations on Wise Famous Quotes.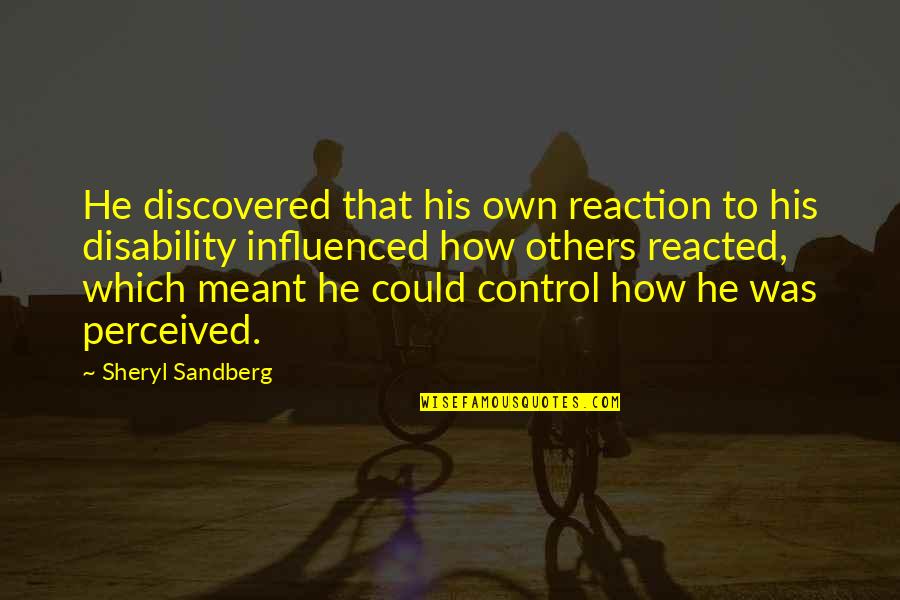 He discovered that his own reaction to his disability influenced how others reacted, which meant he could control how he was perceived.
—
Sheryl Sandberg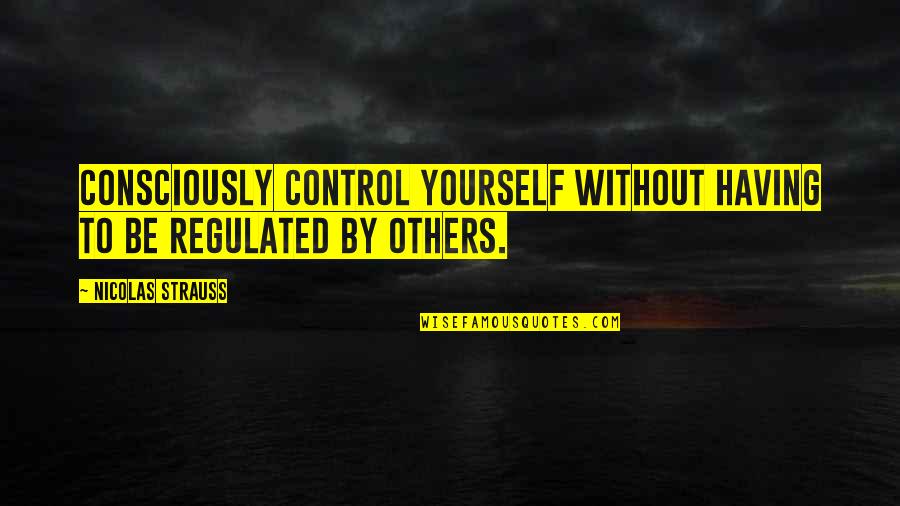 Consciously control yourself without having to be regulated by others.
—
Nicolas Strauss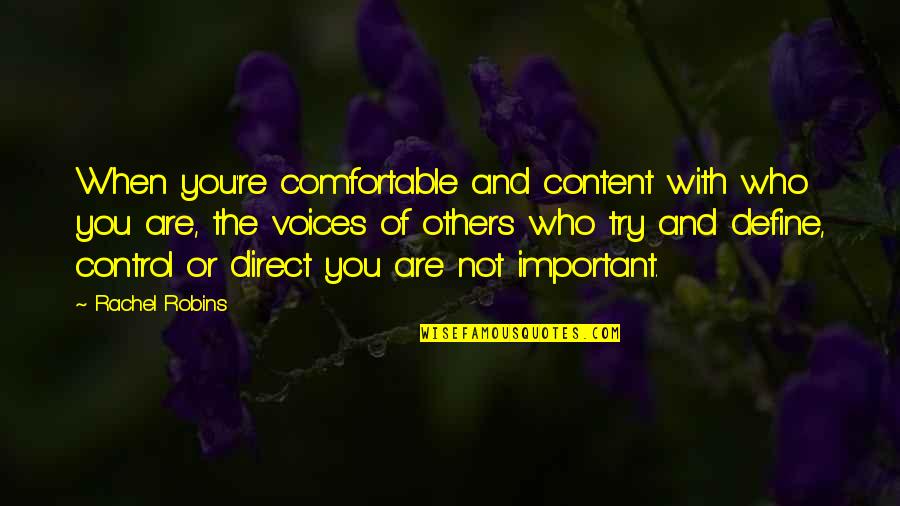 When you're comfortable and content with who you are, the voices of others who try and define, control or direct you are not important.
—
Rachel Robins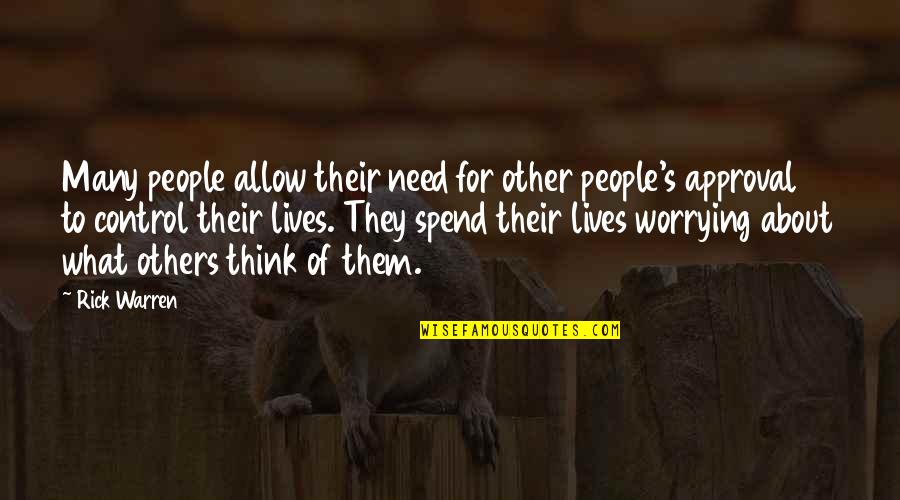 Many people allow their need for other people's approval to control their lives. They spend their lives worrying about what others think of them.
—
Rick Warren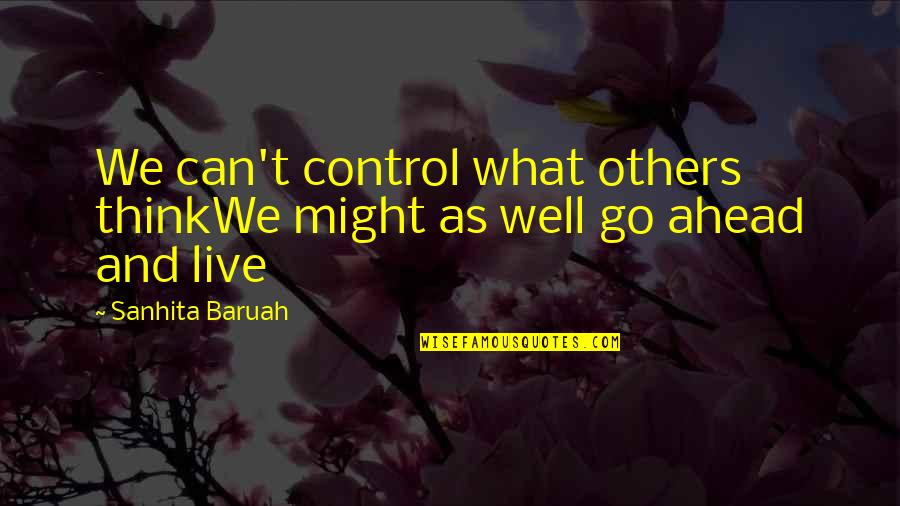 We can't control what others think
We might as well go ahead and live
—
Sanhita Baruah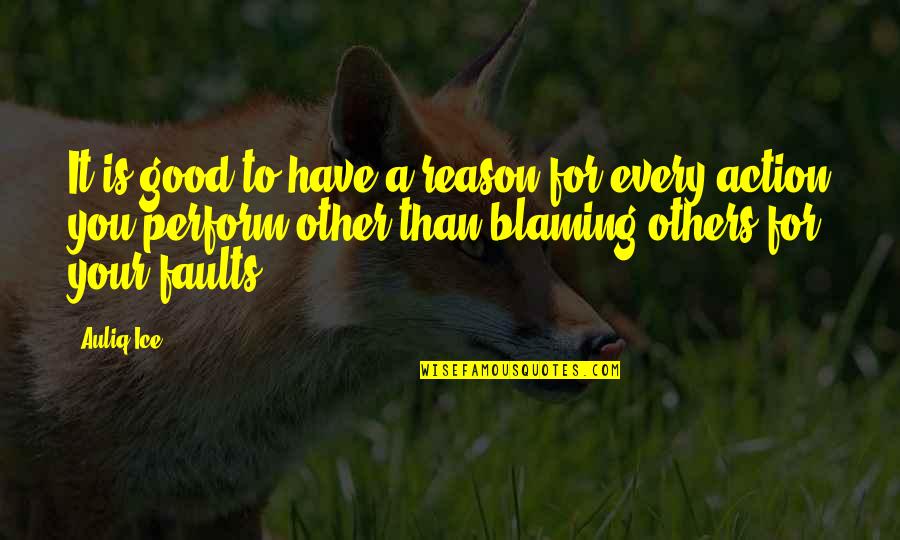 It is good to have a reason for every action you perform other than blaming others for your faults.
—
Auliq Ice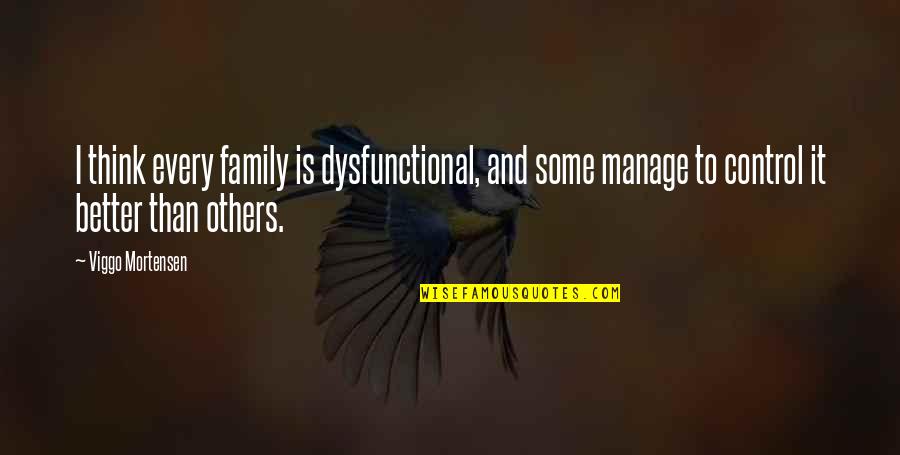 I think every family is dysfunctional, and some manage to control it better than others.
—
Viggo Mortensen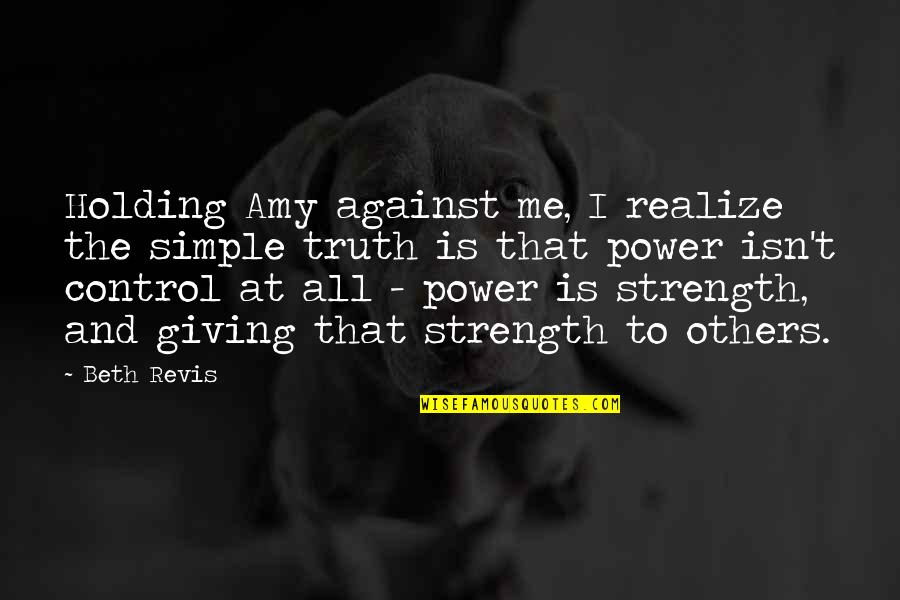 Holding Amy against me, I realize the simple truth is that power isn't control at all - power is strength, and giving that strength to others.
—
Beth Revis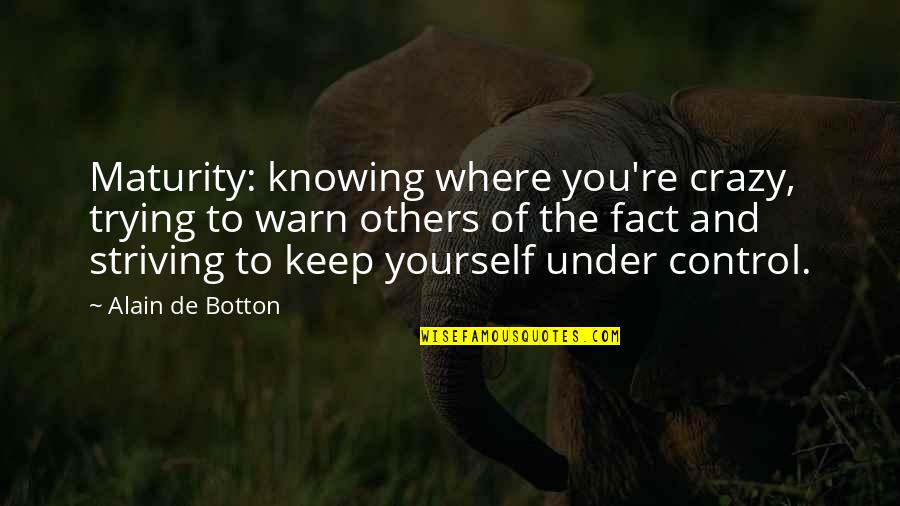 Maturity: knowing where you're crazy, trying to warn others of the fact and striving to keep yourself under control.
—
Alain De Botton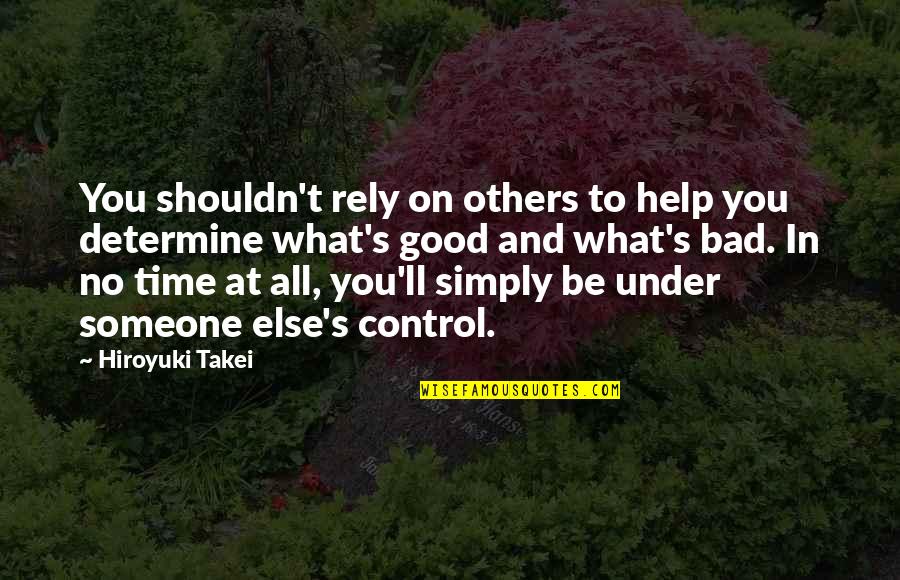 You shouldn't rely on others to help you determine what's good and what's bad. In no time at all, you'll simply be under someone else's control. —
Hiroyuki Takei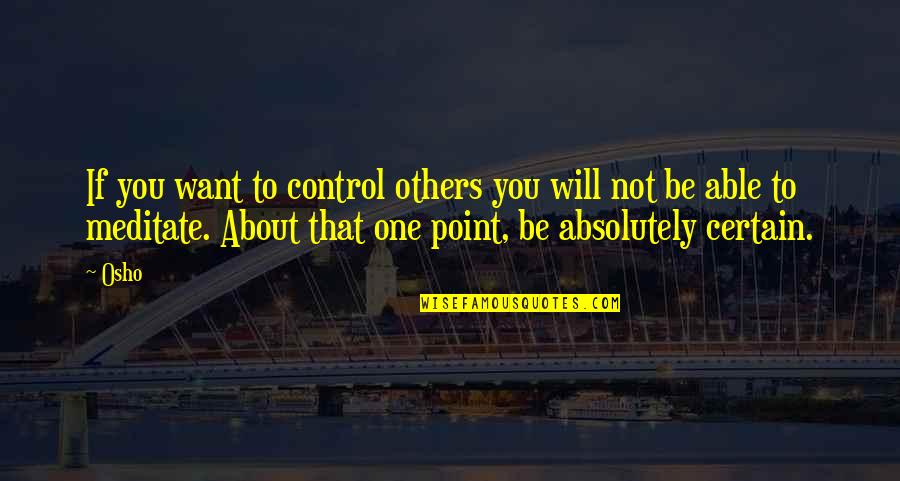 If you want to
control others
you will not be able to meditate. About that one point, be absolutely certain. —
Osho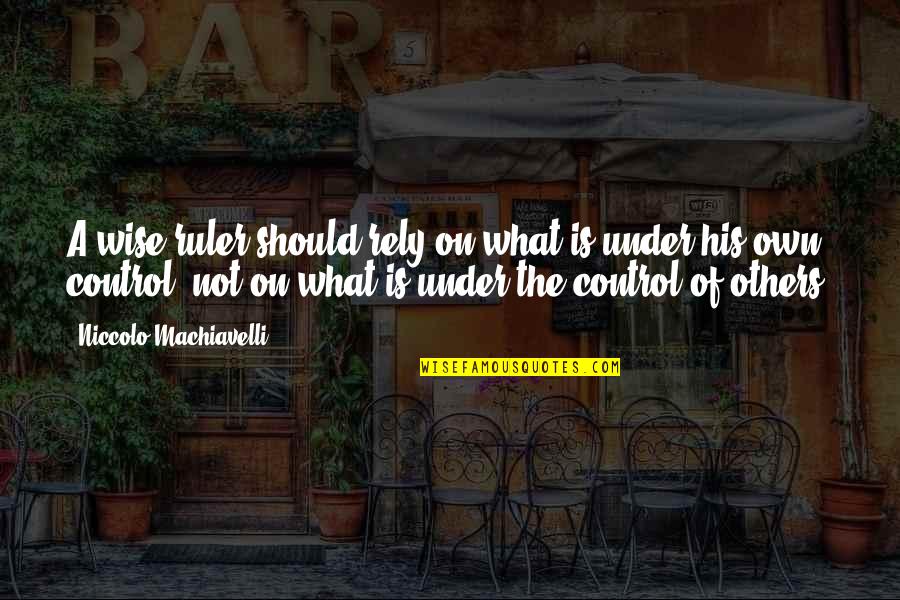 A wise ruler should rely on what is under his own control, not on what is under the control of others. —
Niccolo Machiavelli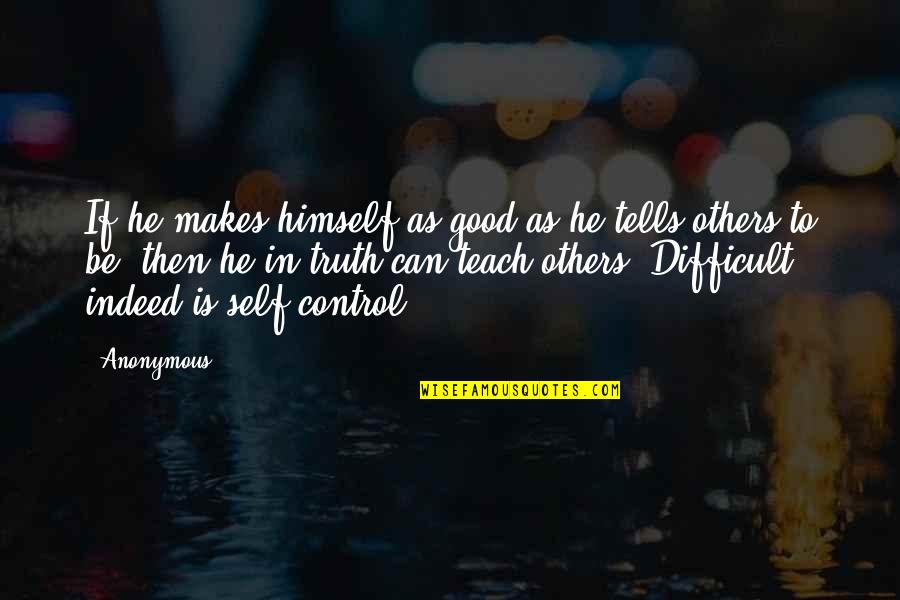 If he makes himself as good as he tells others to be, then he in truth can teach others. Difficult indeed is self-control. —
Anonymous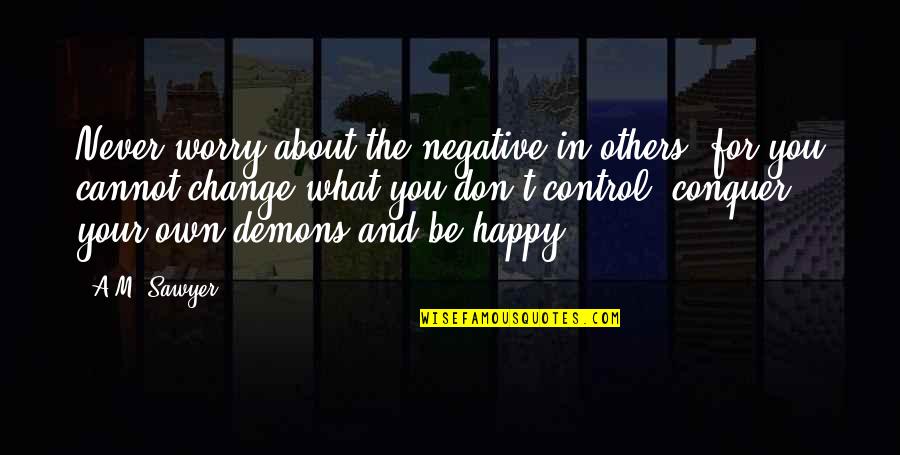 Never worry about the negative in others, for you cannot change what you don't control, conquer your own demons and be happy. —
A.M. Sawyer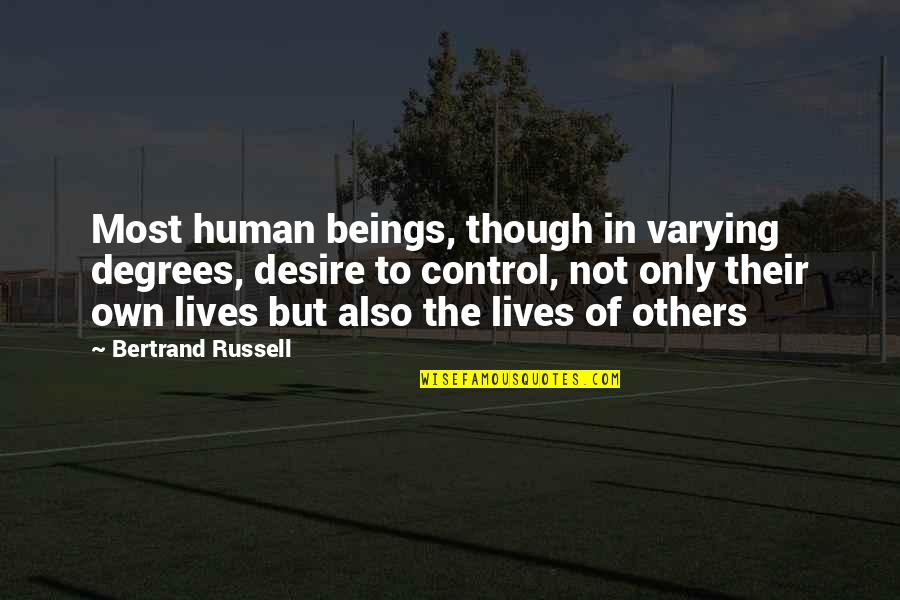 Most human beings, though in varying degrees, desire to control, not only their own lives but also the lives of others —
Bertrand Russell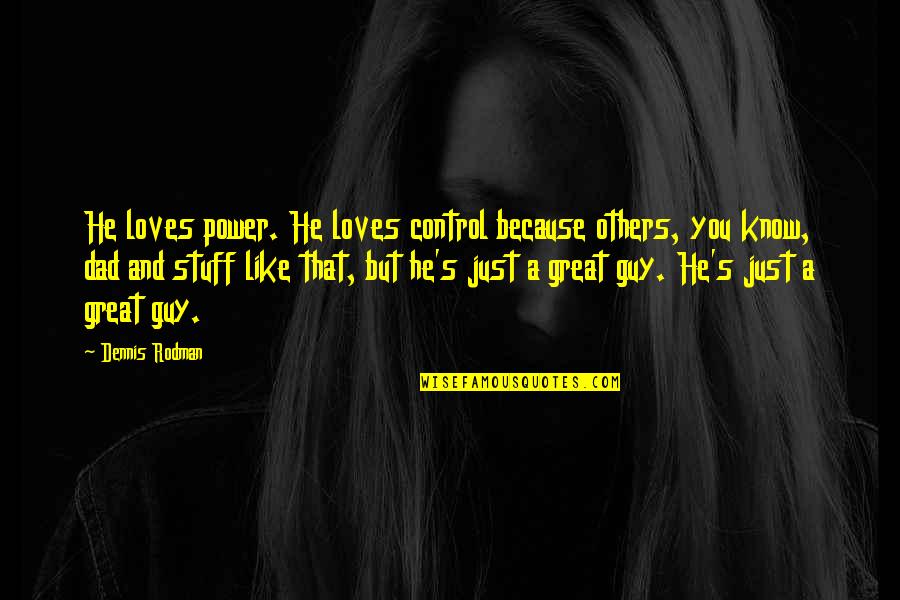 He loves power. He loves control because others, you know, dad and stuff like that, but he's just a great guy. He's just a great guy. —
Dennis Rodman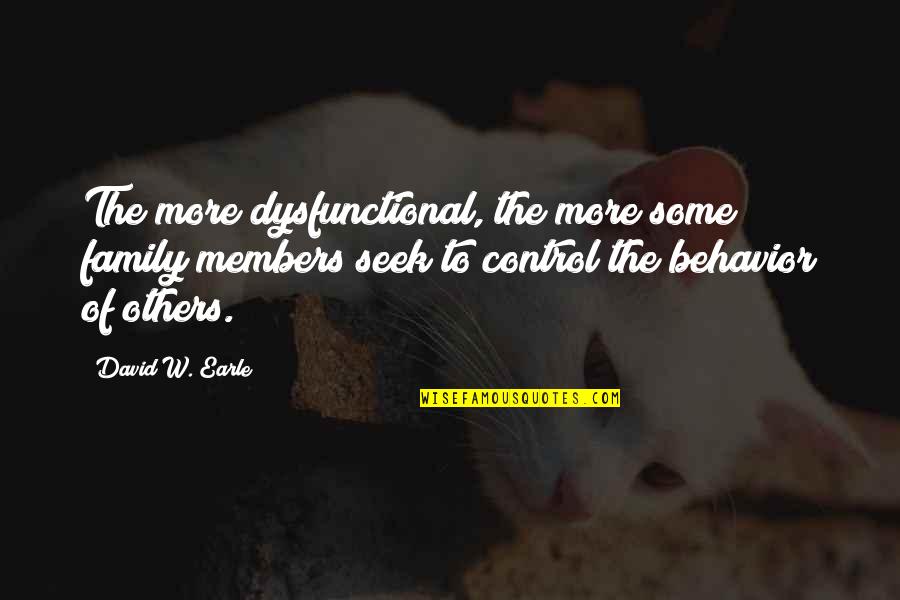 The more dysfunctional, the more some family members seek to control the behavior of others. —
David W. Earle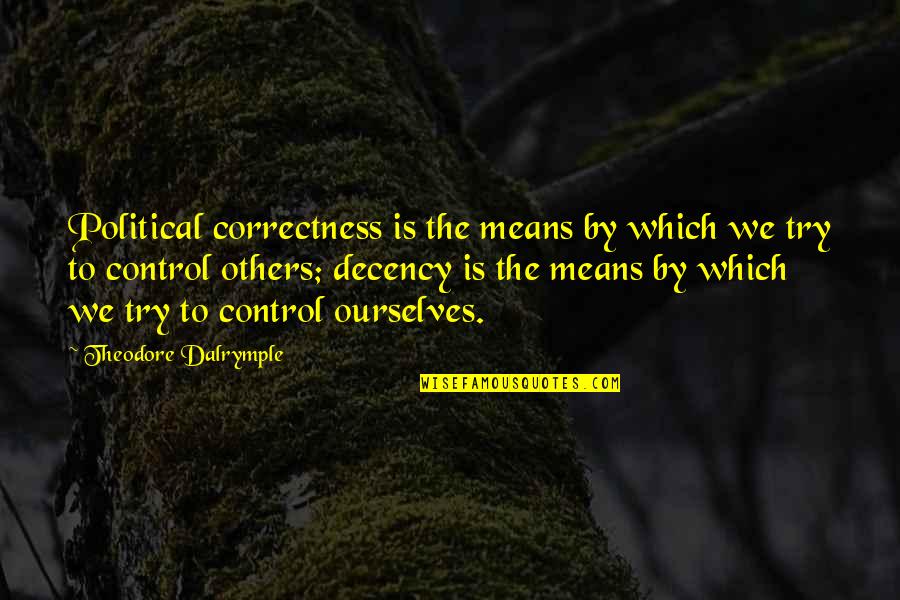 Political correctness is the means by which we try to
control others
; decency is the means by which we try to control ourselves. —
Theodore Dalrymple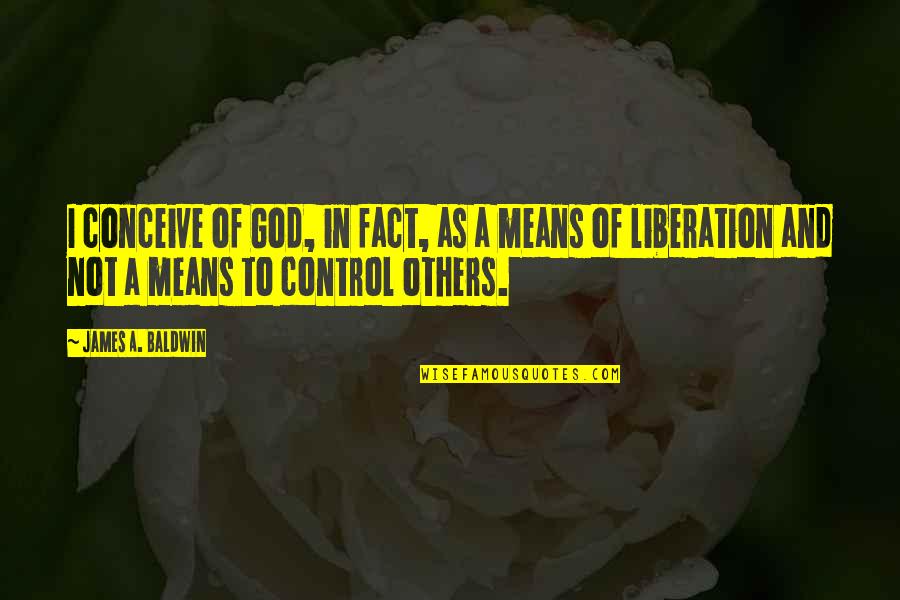 I conceive of God, in fact, as a means of liberation and not a means to
control others
. —
James A. Baldwin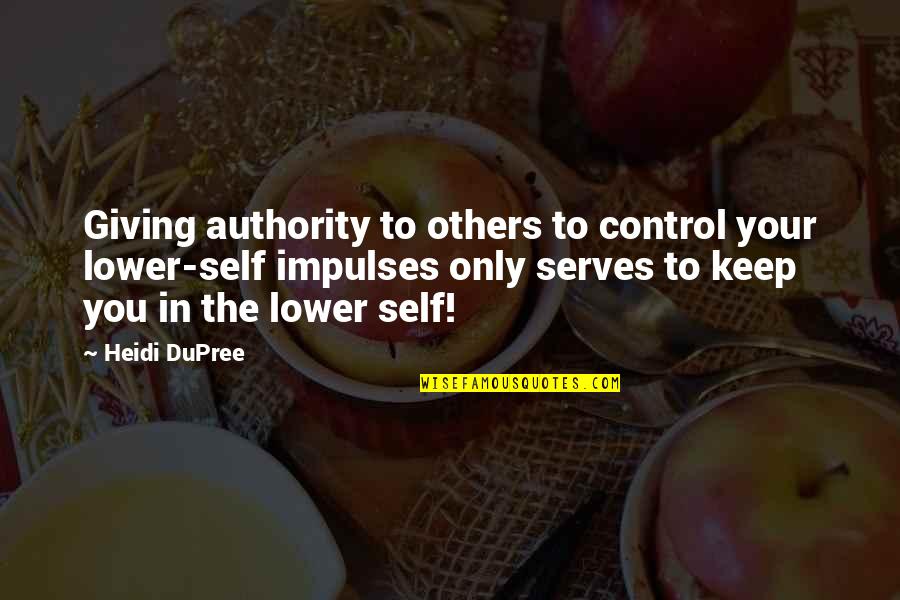 Giving authority to others to control your lower-self impulses only serves to keep you in the lower self! —
Heidi DuPree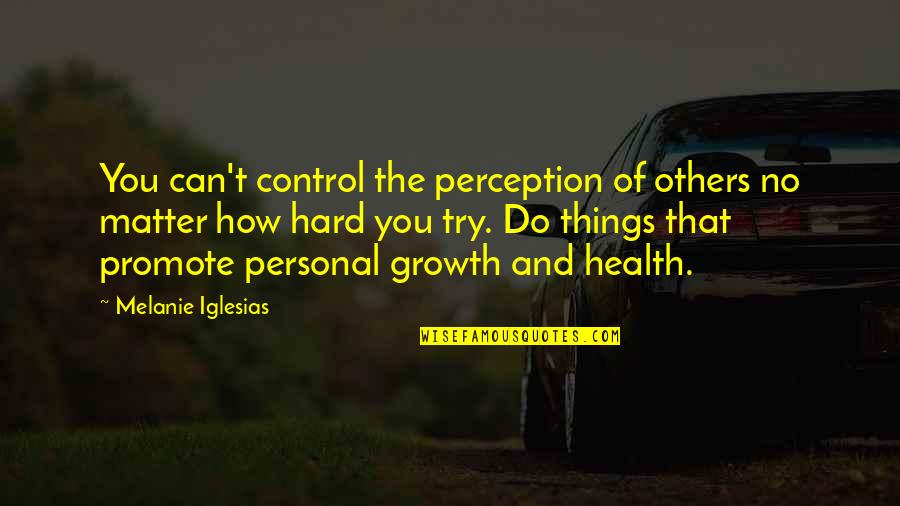 You can't control the perception of others no matter how hard you try. Do things that promote personal growth and health. —
Melanie Iglesias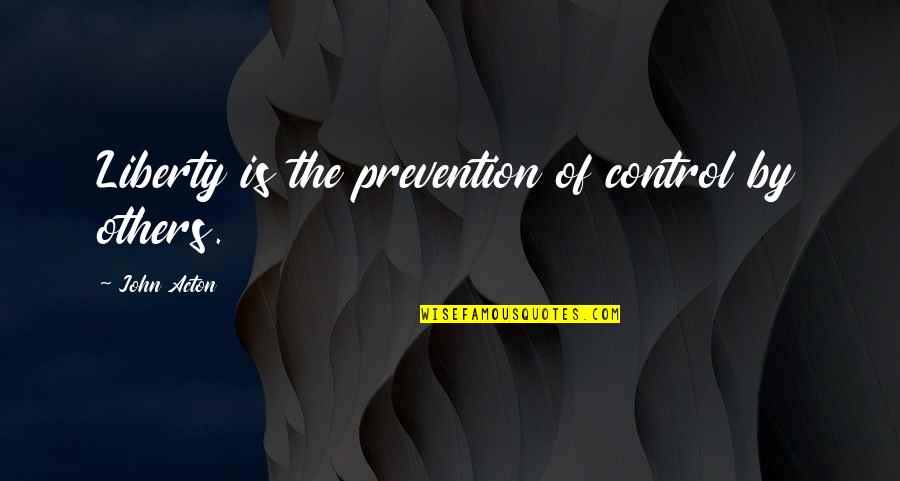 Liberty is the prevention of control by others. —
John Acton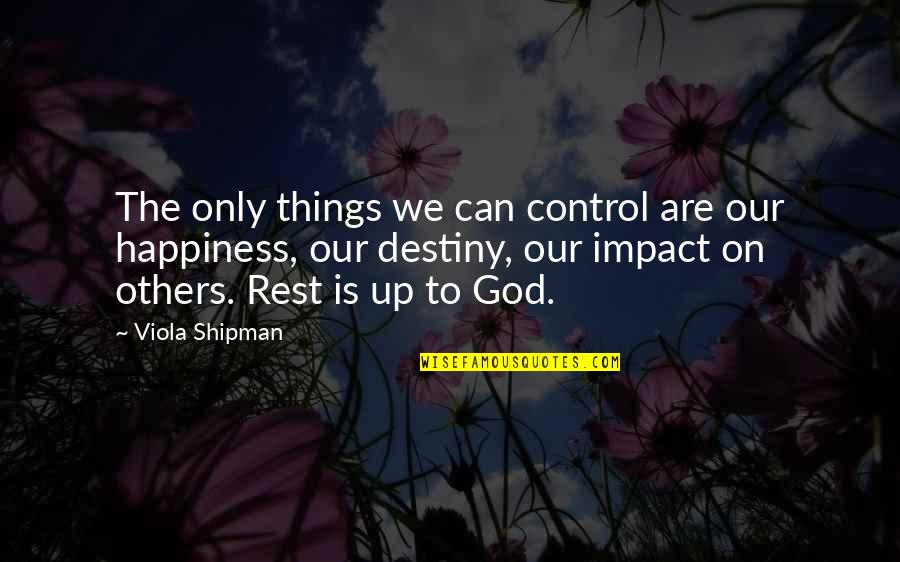 The only things we can control are our happiness, our destiny, our impact on others. Rest is up to God. —
Viola Shipman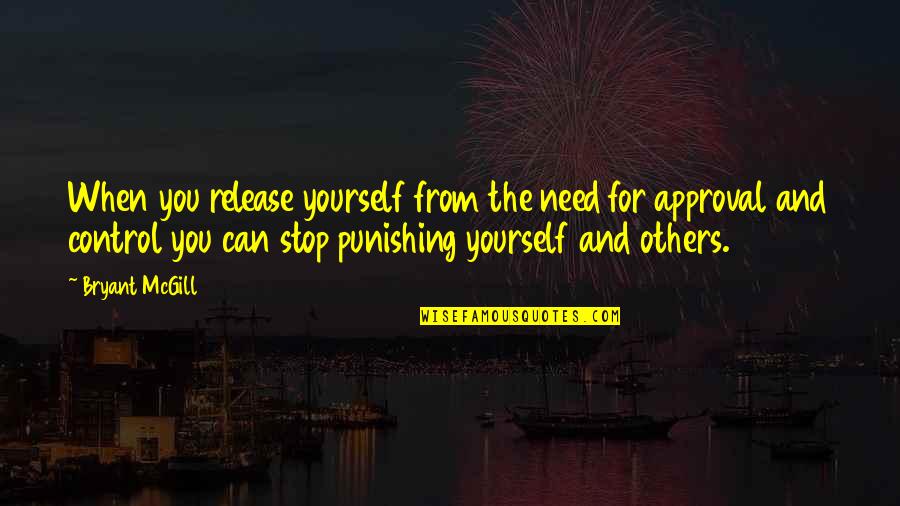 When you release yourself from the need for approval and control you can stop punishing yourself and others. —
Bryant McGill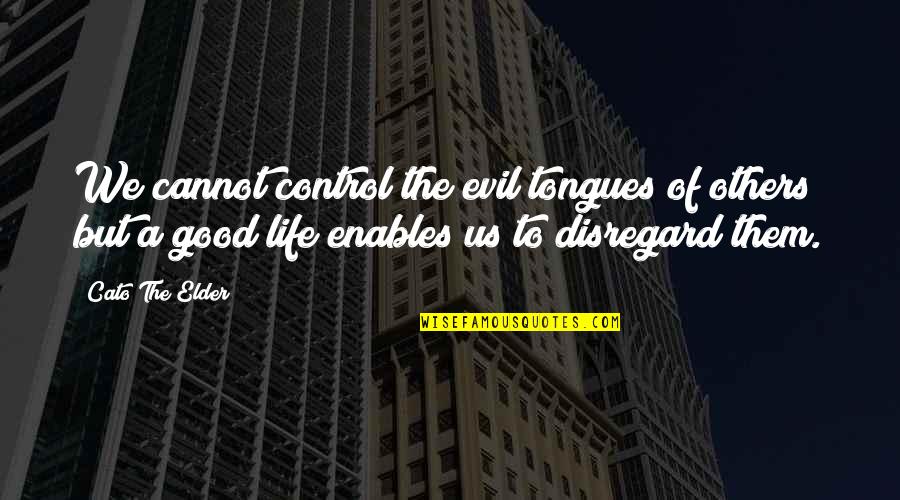 We cannot control the evil tongues of others; but a good life enables us to disregard them. —
Cato The Elder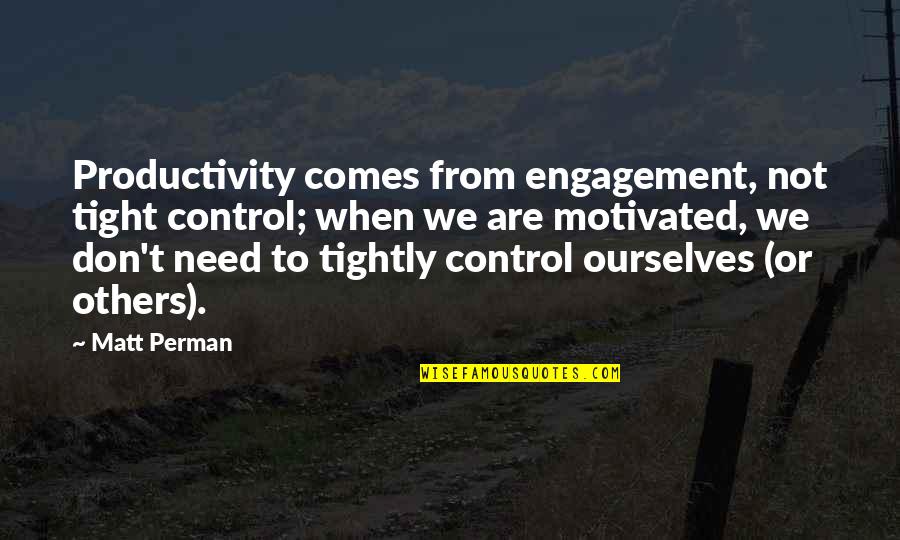 Productivity comes from engagement, not tight control; when we are motivated, we don't need to tightly control ourselves (or others). —
Matt Perman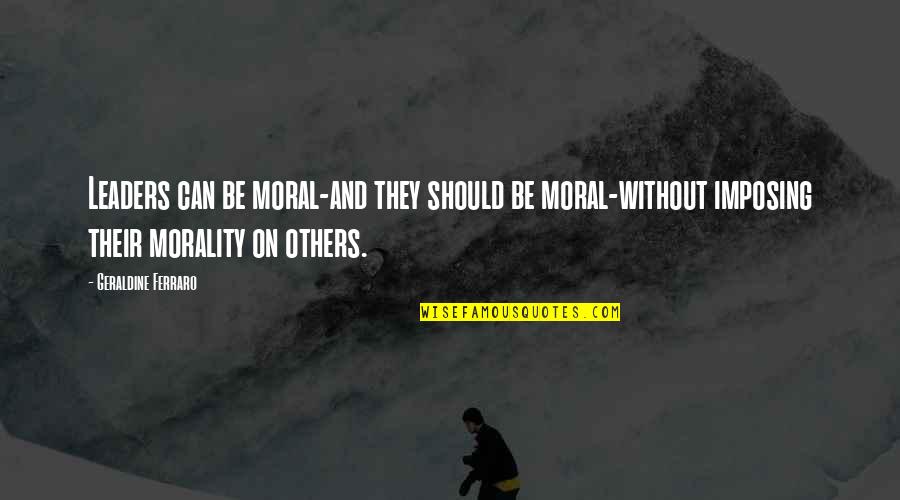 Leaders can be moral-and they should be moral-without imposing their morality on others. —
Geraldine Ferraro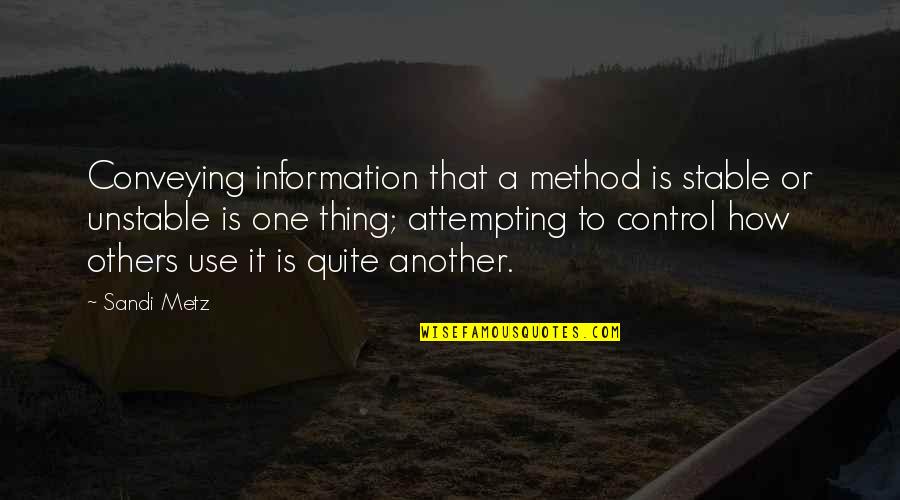 Conveying information that a method is stable or unstable is one thing; attempting to control how others use it is quite another. —
Sandi Metz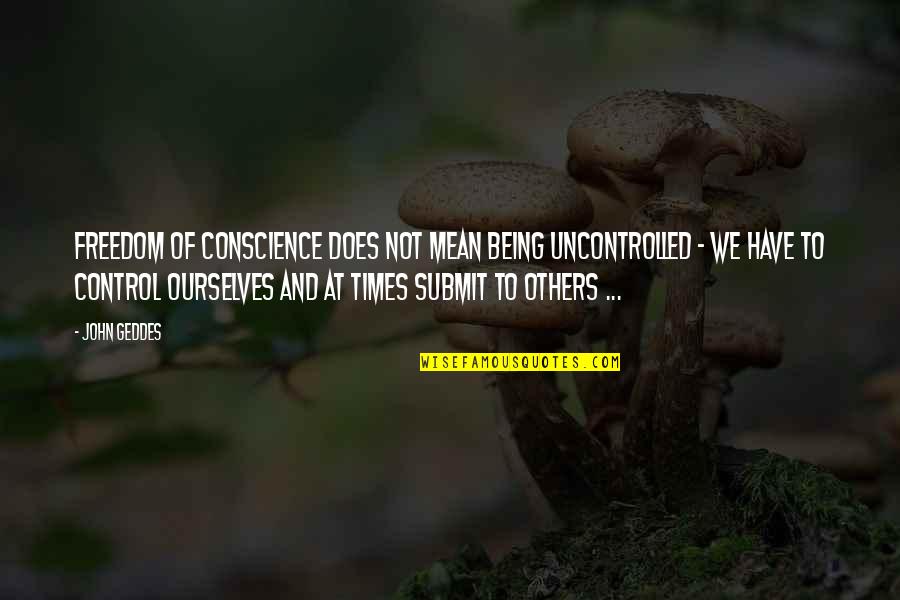 Freedom of conscience does not mean being uncontrolled - we have to control ourselves and at times submit to others ... —
John Geddes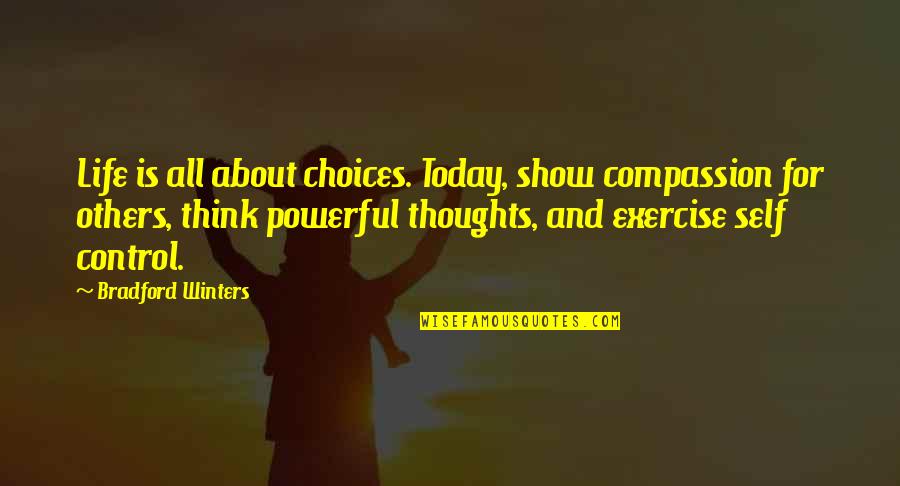 Life is all about choices. Today, show compassion for others, think powerful thoughts, and exercise self control. —
Bradford Winters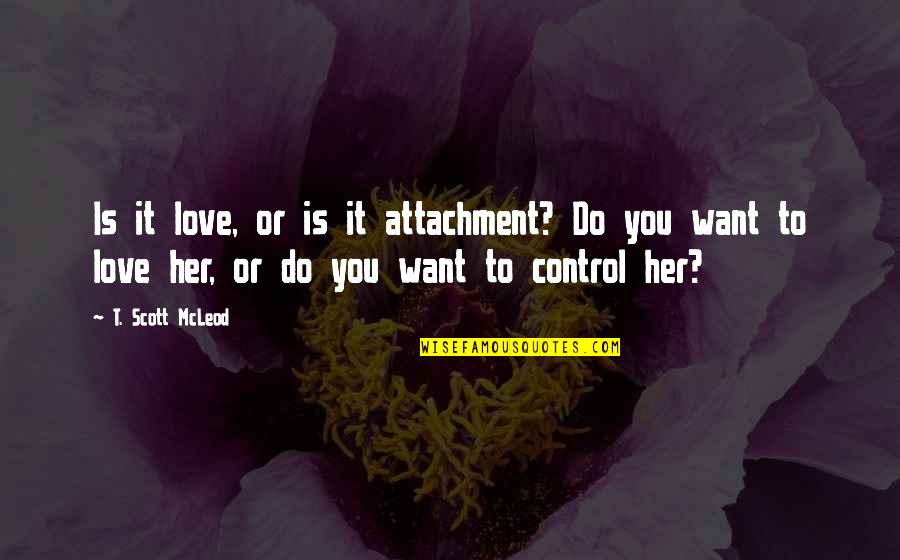 Is it love, or is it attachment? Do you want to love her, or do you want to control her? —
T. Scott McLeod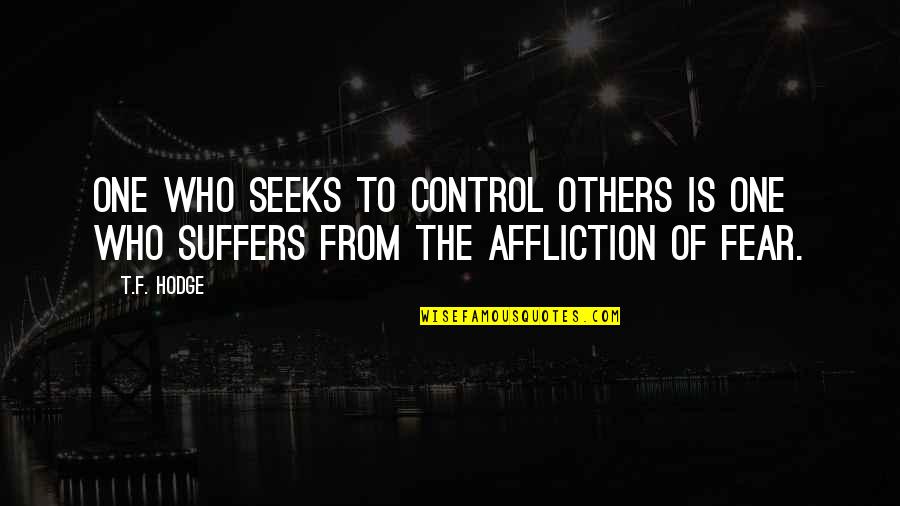 One who seeks to
control others
is one who suffers from the affliction of fear. —
T.F. Hodge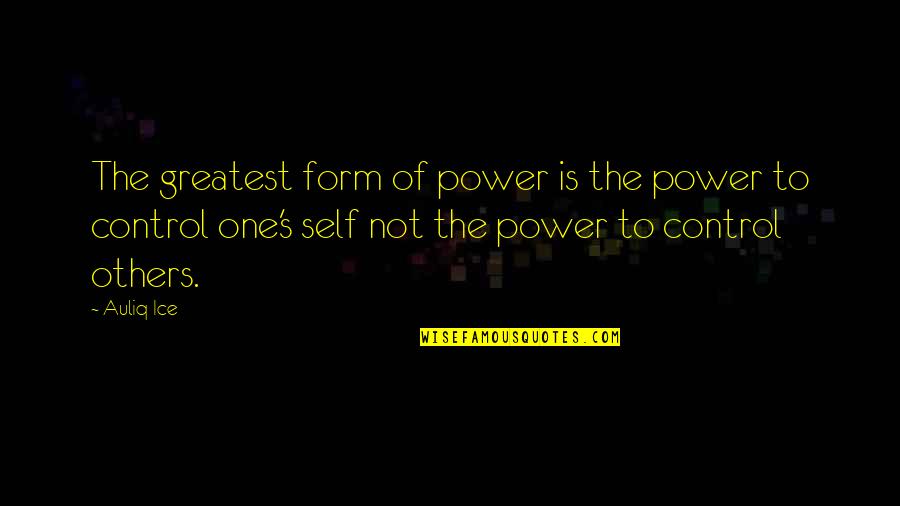 The greatest form of power is the power to control one's self not the power to
control others
. —
Auliq Ice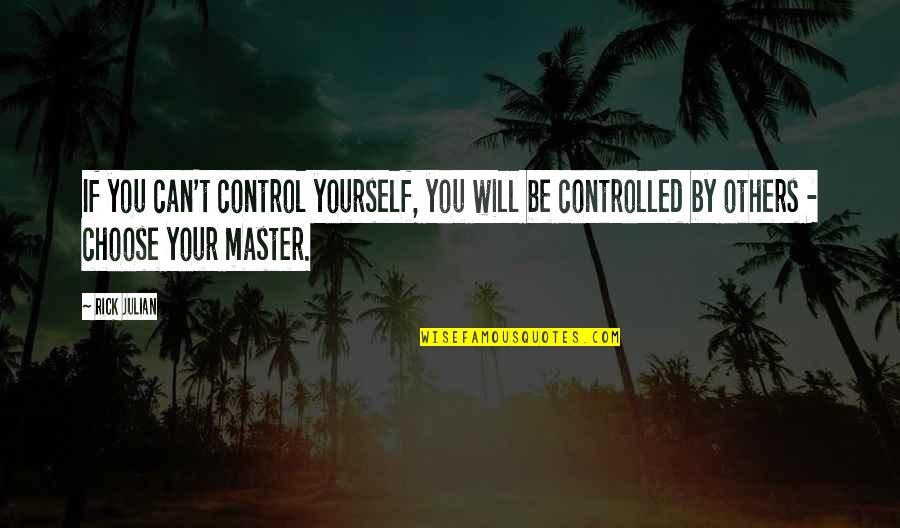 If you can't control yourself, you will be controlled by others - choose your master. —
Rick Julian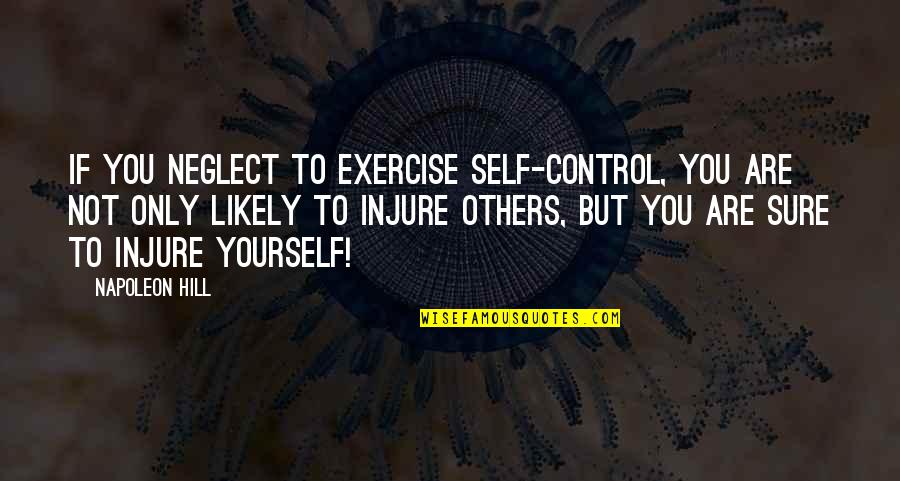 If you neglect to exercise self-control, you are not only likely to injure others, but you are sure to injure yourself! —
Napoleon Hill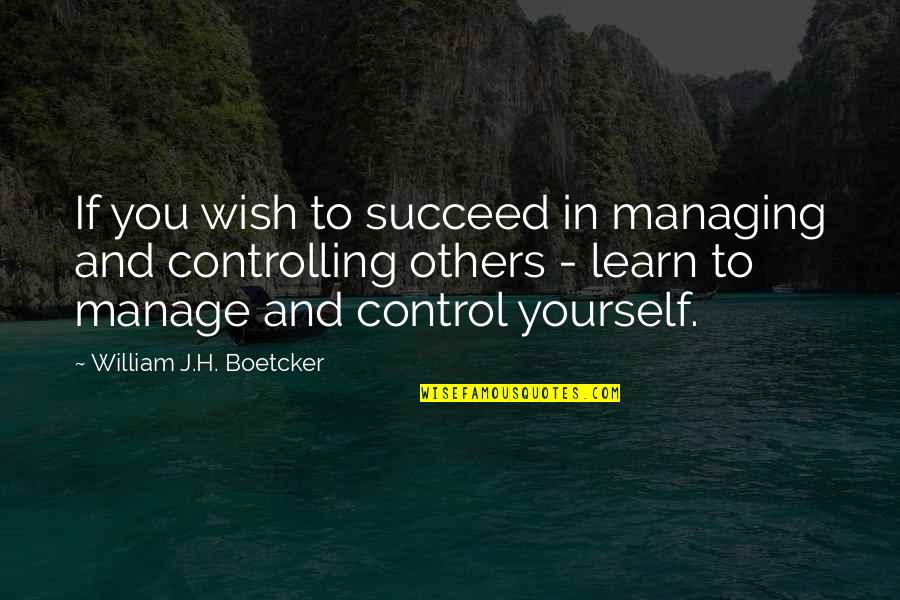 If you wish to succeed in managing and controlling others - learn to manage and control yourself. —
William J.H. Boetcker
Sometimes we must yield control to others and accept our vulnerability so we can be healed. —
Kathy Magliato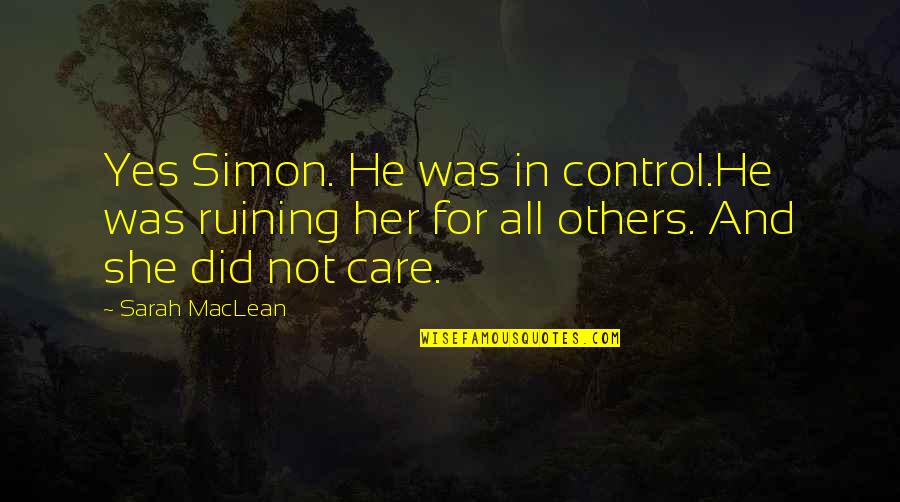 Yes Simon.
He was in control.
He was ruining her for all others.
And she did not care. —
Sarah MacLean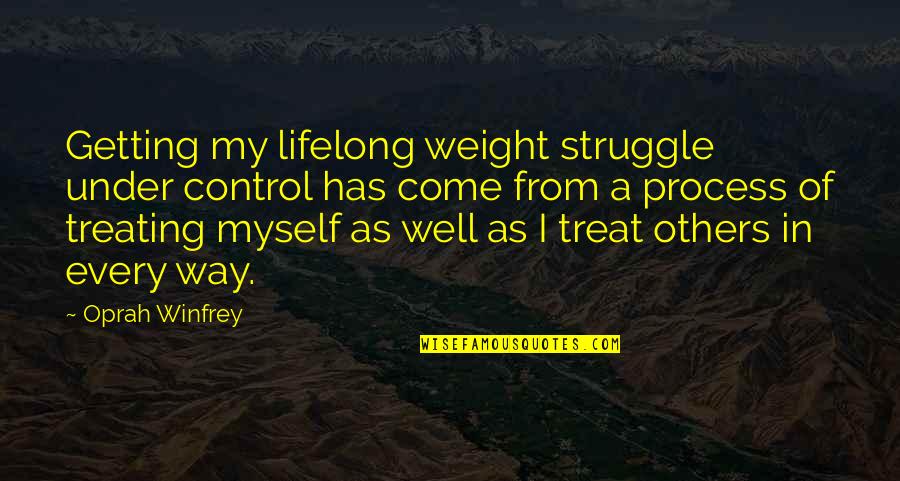 Getting my lifelong weight struggle under control has come from a process of treating myself as well as I treat others in every way. —
Oprah Winfrey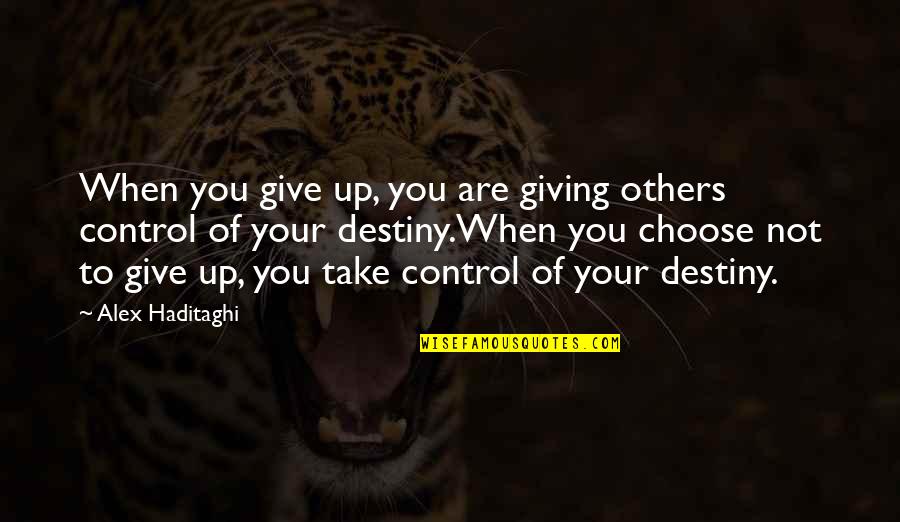 When you give up, you are giving others control of your destiny.
When you choose not to give up, you take control of your destiny. —
Alex Haditaghi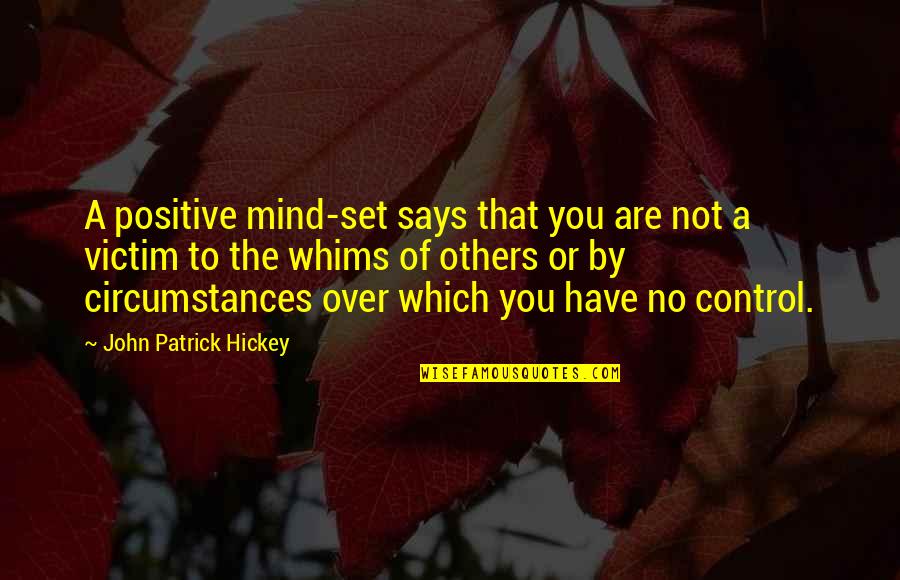 A positive mind-set says that you are not a victim to the whims of others or by circumstances over which you have no control. —
John Patrick Hickey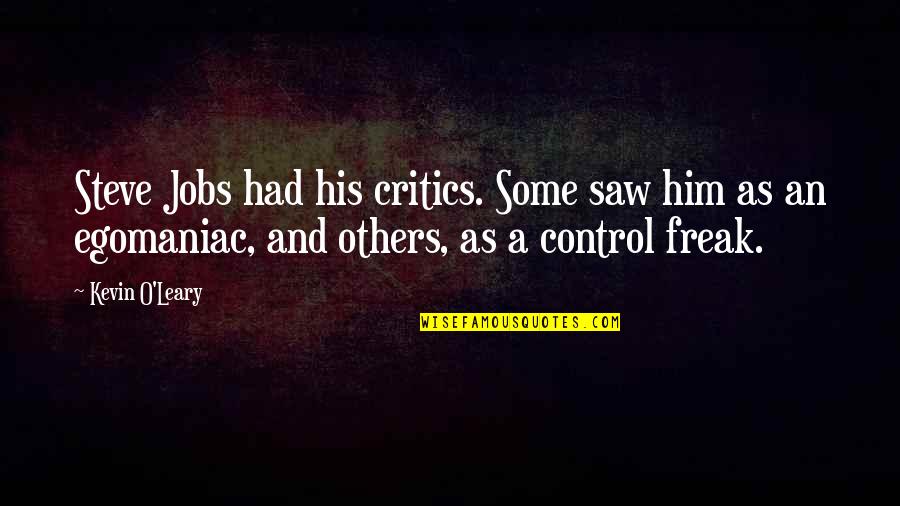 Steve Jobs had his critics. Some saw him as an egomaniac, and others, as a control freak. —
Kevin O'Leary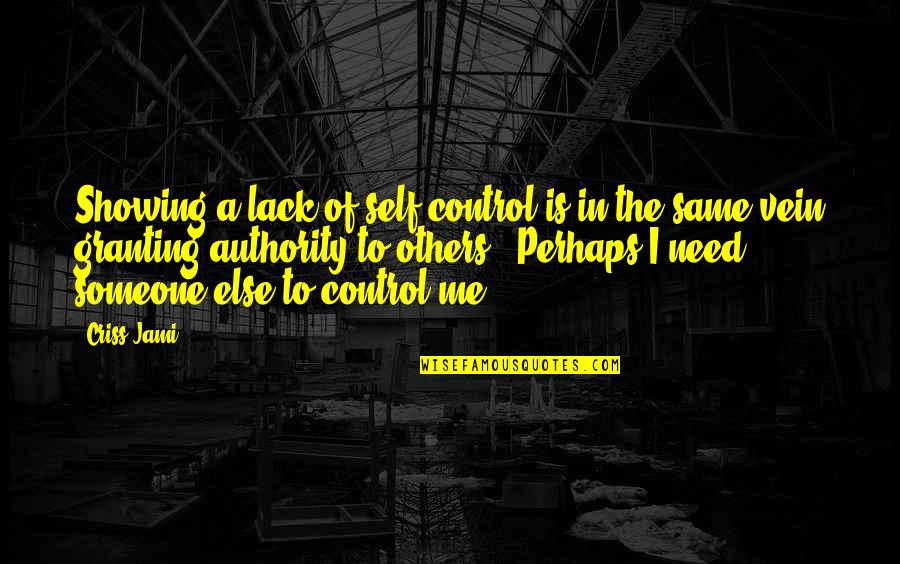 Showing a lack of self-control is in the same vein granting authority to others: 'Perhaps I need someone else to control me. —
Criss Jami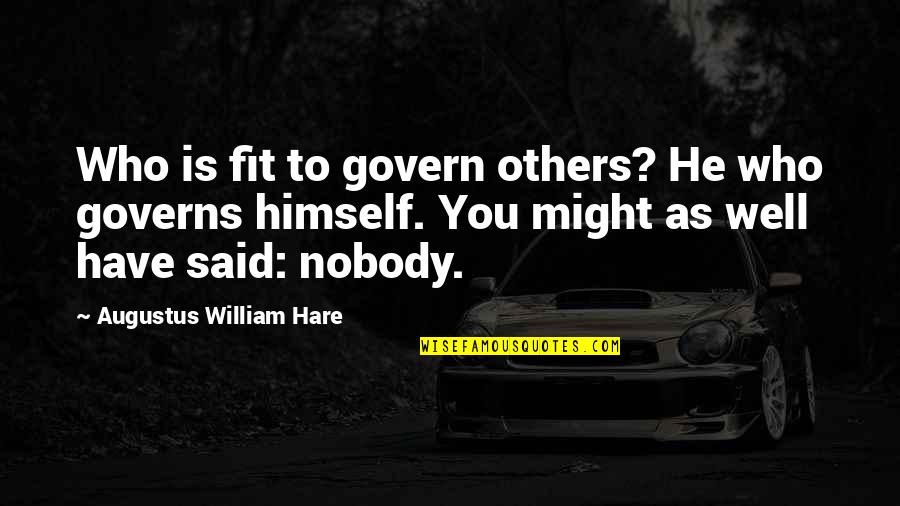 Who is fit to govern others? He who governs himself. You might as well have said: nobody. —
Augustus William Hare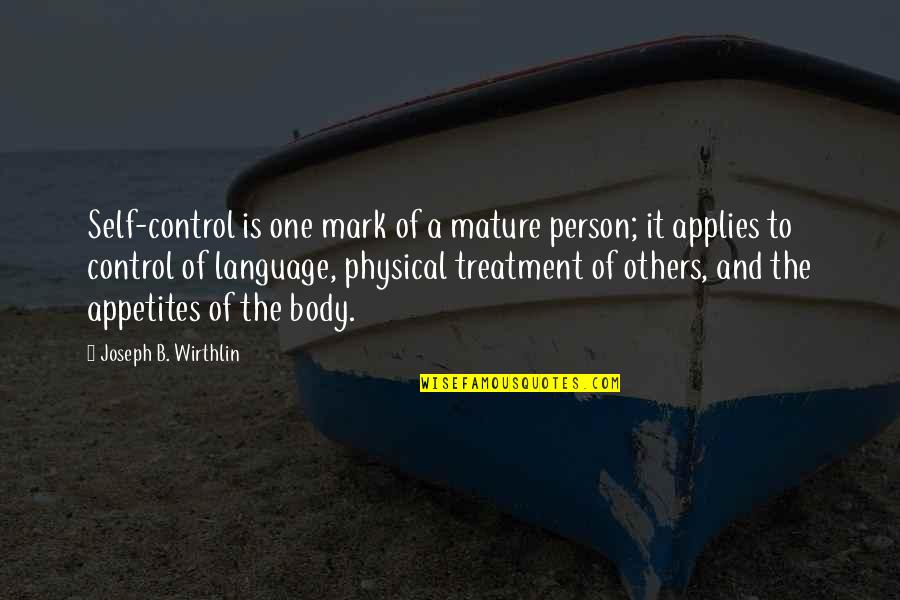 Self-control is one mark of a mature person; it applies to control of language, physical treatment of others, and the appetites of the body. —
Joseph B. Wirthlin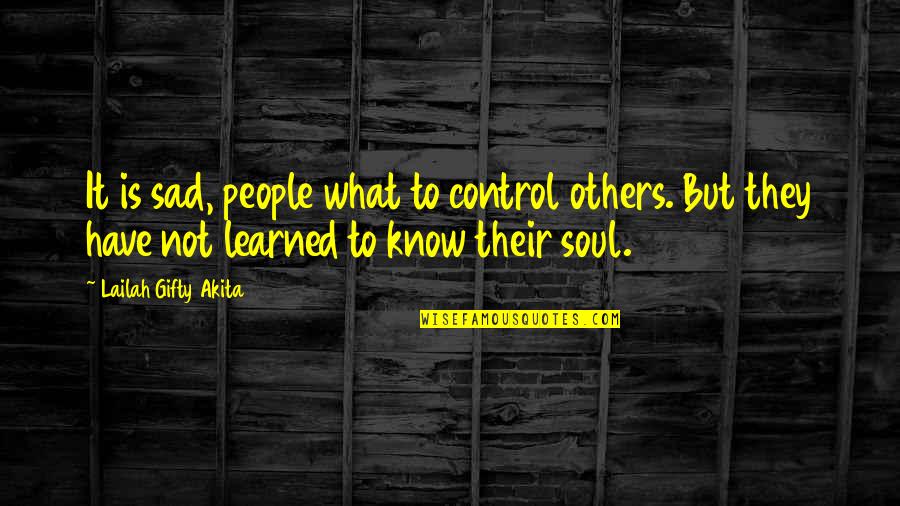 It is sad, people what to
control others
. But they have not learned to know their soul. —
Lailah Gifty Akita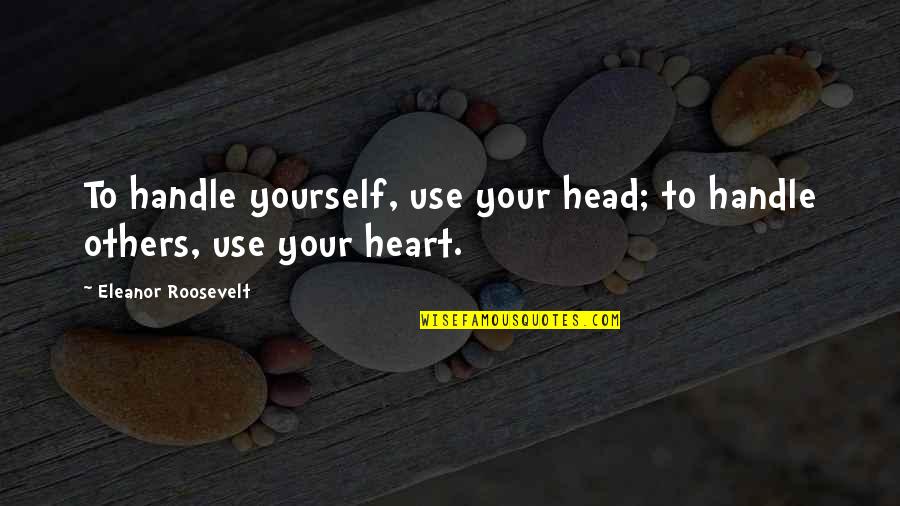 To handle yourself, use your head; to handle others, use your heart. —
Eleanor Roosevelt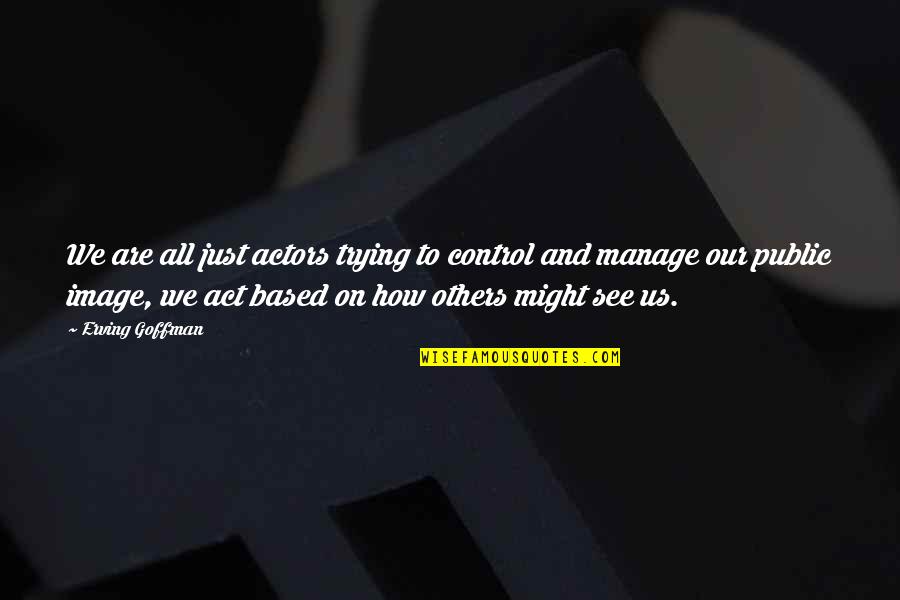 We are all just actors trying to control and manage our public image, we act based on how others might see us. —
Erving Goffman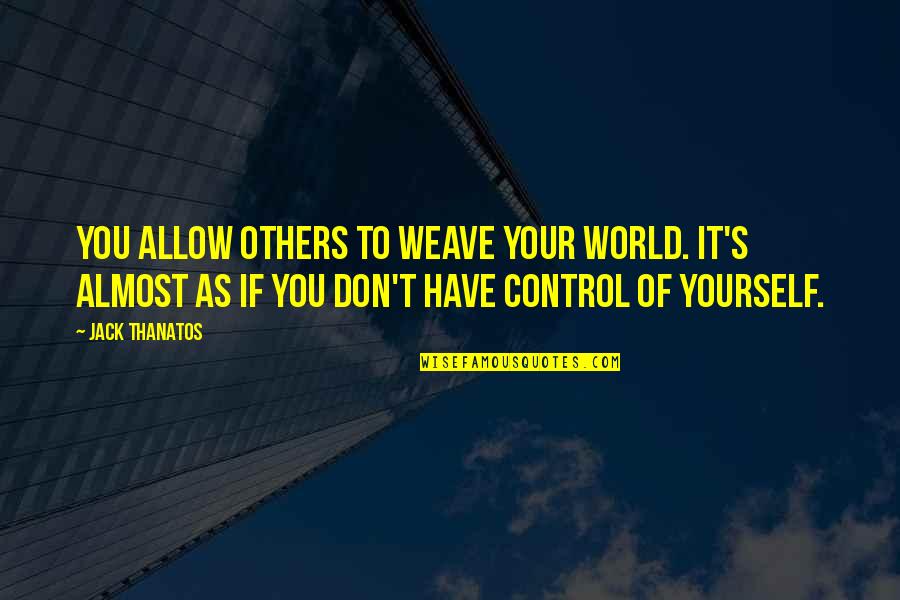 You allow others to weave your world. It's almost as if you don't have control of yourself. —
Jack Thanatos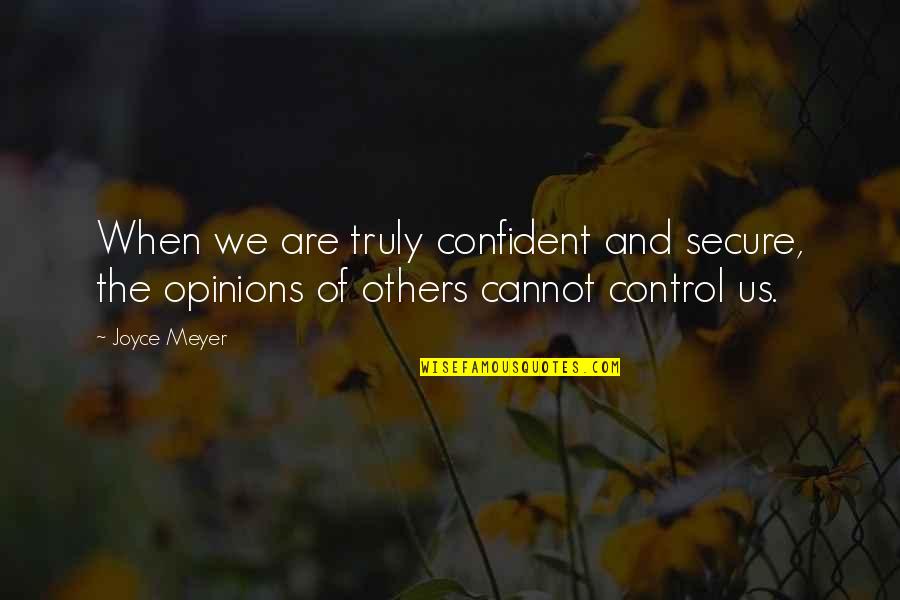 When we are truly confident and secure, the opinions of others cannot control us. —
Joyce Meyer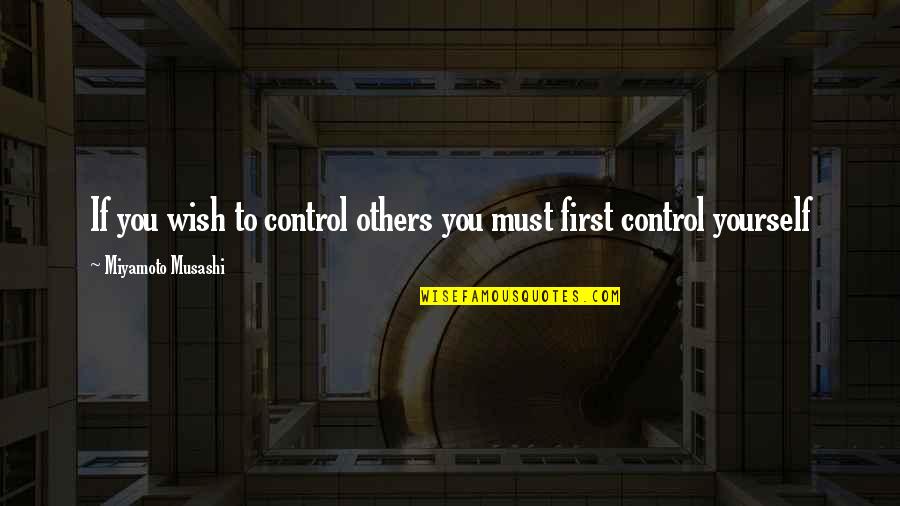 If you wish to
control others
you must first control yourself —
Miyamoto Musashi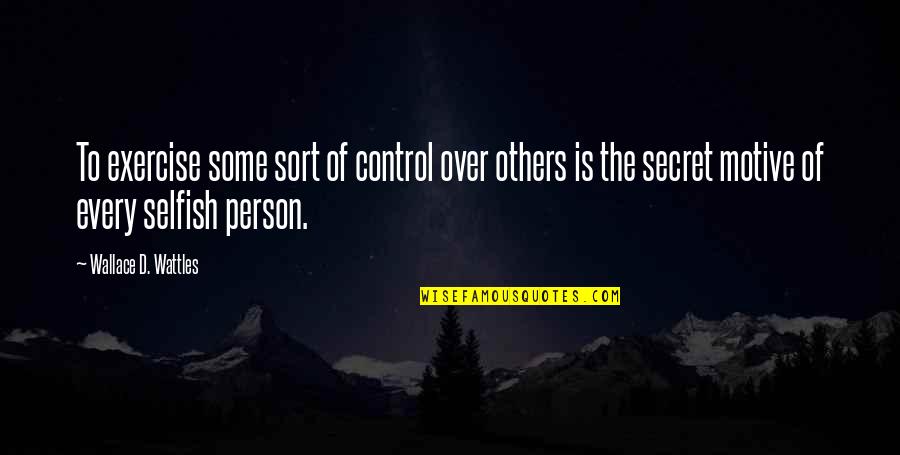 To exercise some sort of control over others is the secret motive of every selfish person. —
Wallace D. Wattles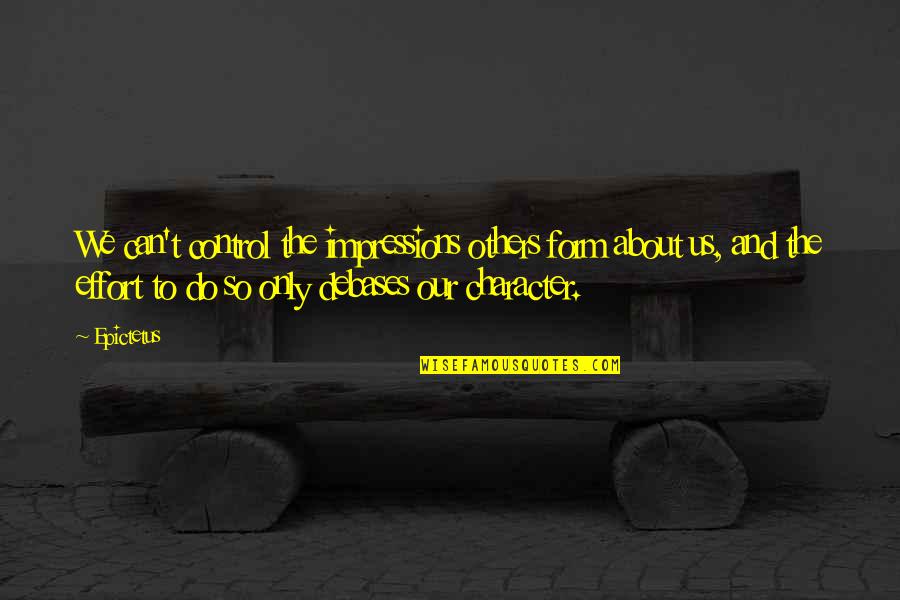 We can't control the impressions others form about us, and the effort to do so only debases our character. —
Epictetus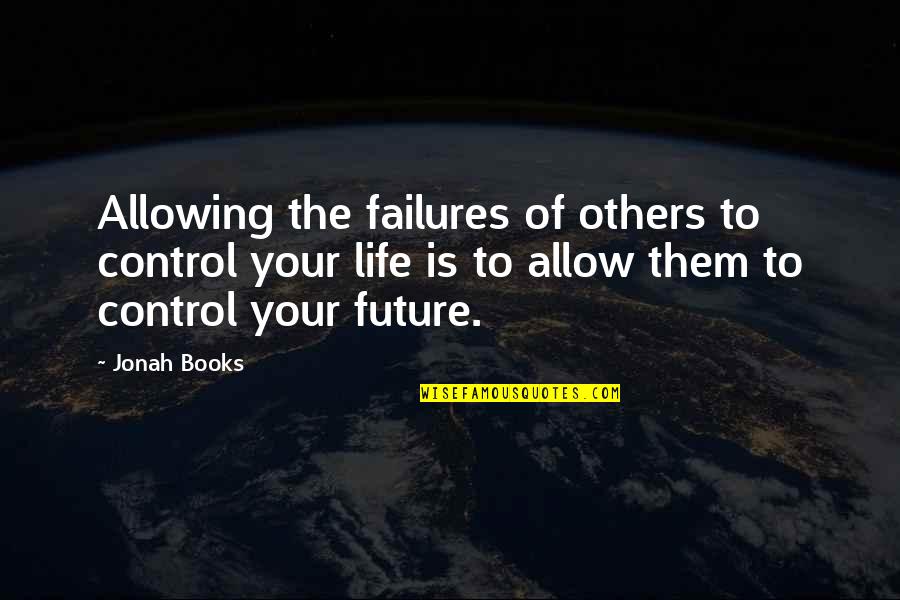 Allowing the failures of others to control your life is to allow them to control your future. —
Jonah Books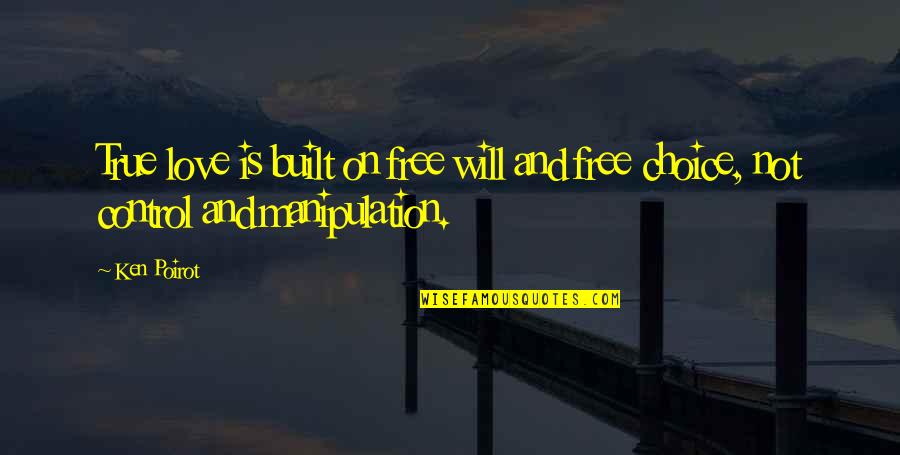 True love is built on free will and free choice, not control and manipulation. —
Ken Poirot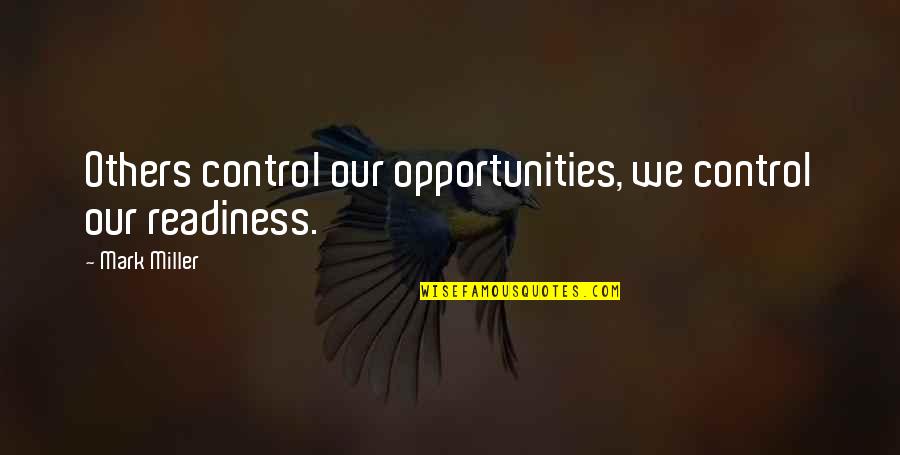 Others control our opportunities, we control our readiness. —
Mark Miller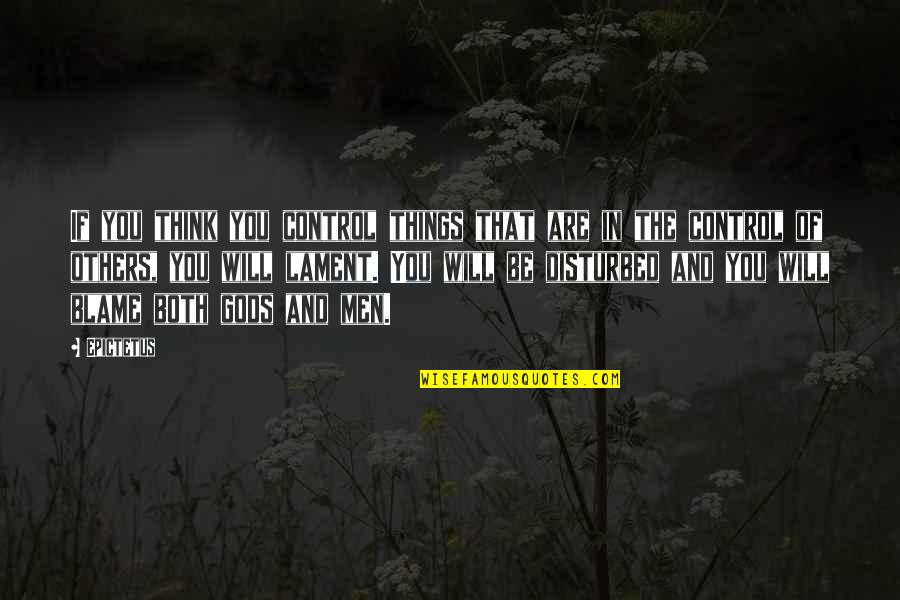 If you think you control things that are in the control of others, you will lament. You will be disturbed and you will blame both gods and men. —
Epictetus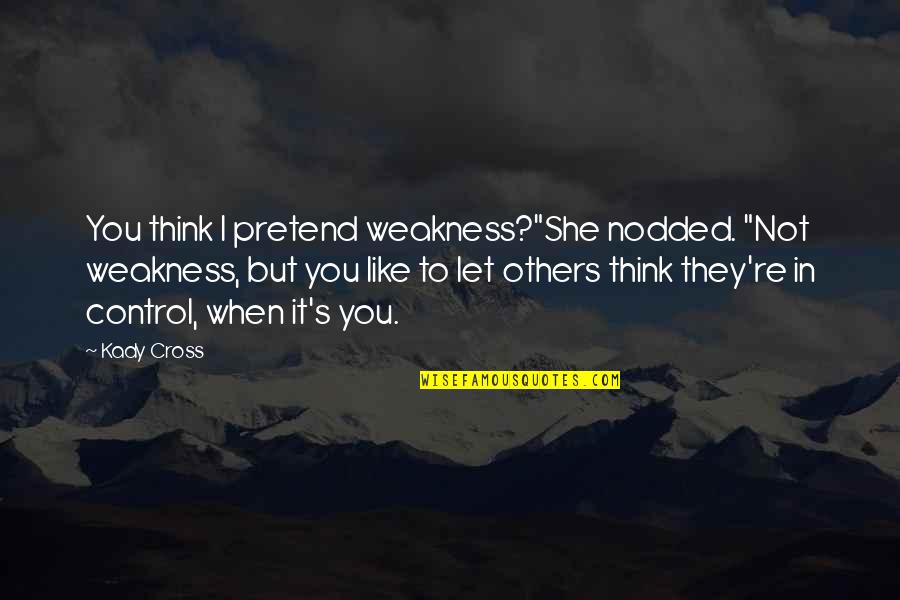 You think I pretend weakness?"
She nodded. "Not weakness, but you like to let others think they're in control, when it's you. —
Kady Cross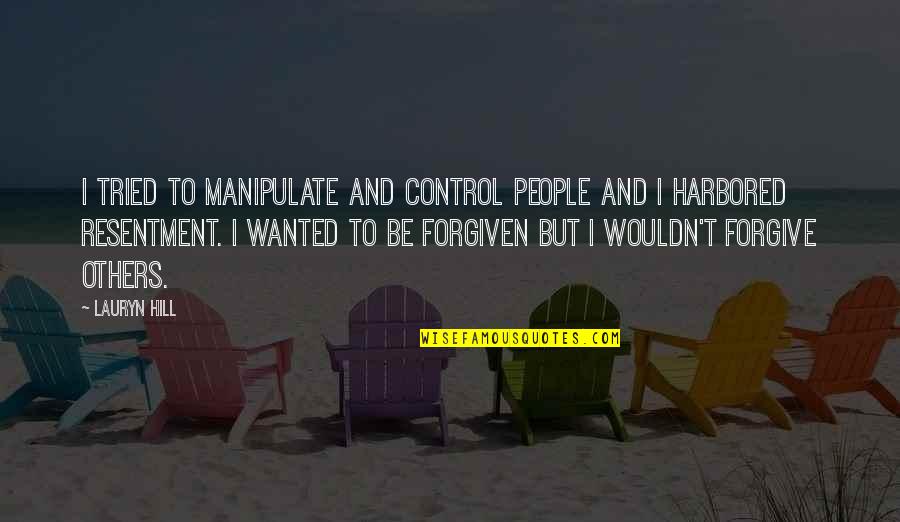 I tried to manipulate and control people and I harbored resentment. I wanted to be forgiven but I wouldn't forgive others. —
Lauryn Hill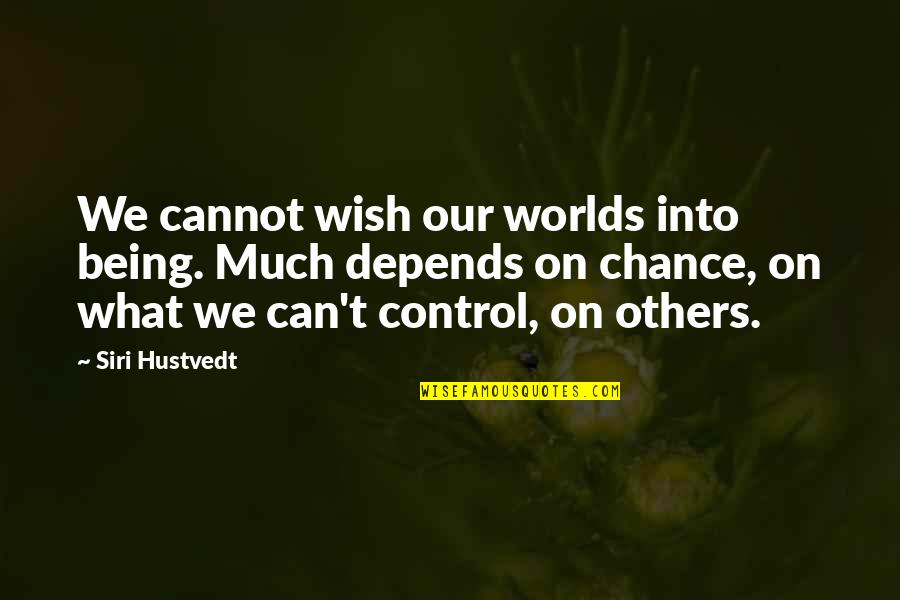 We cannot wish our worlds into being. Much depends on chance, on what we can't control, on others. —
Siri Hustvedt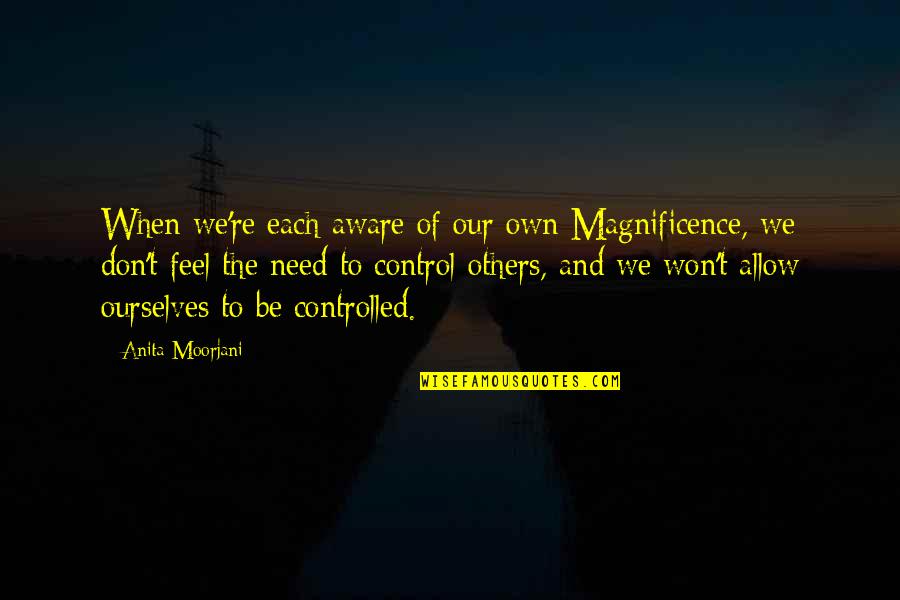 When we're each aware of our own Magnificence, we don't feel the need to
control others
, and we won't allow ourselves to be controlled. —
Anita Moorjani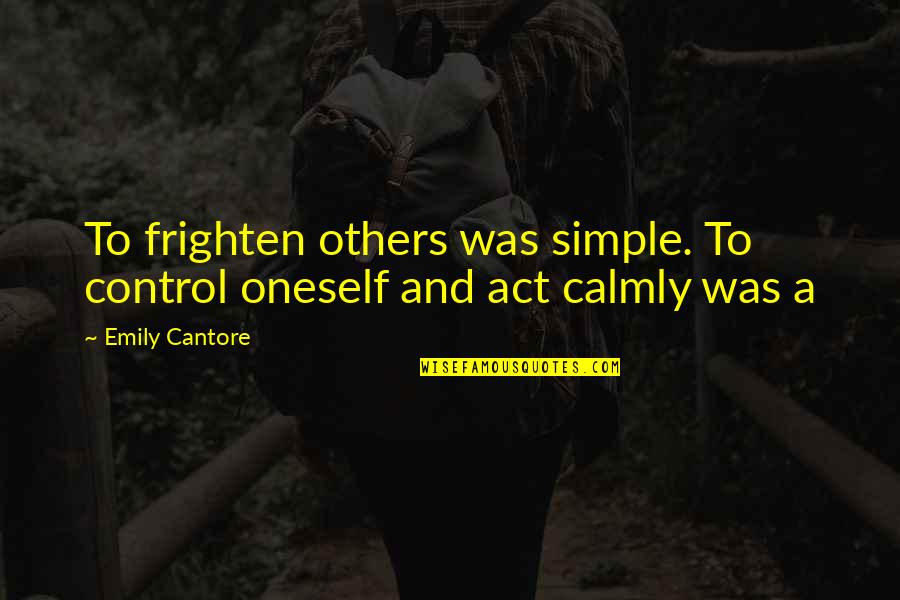 To frighten others was simple. To control oneself and act calmly was a —
Emily Cantore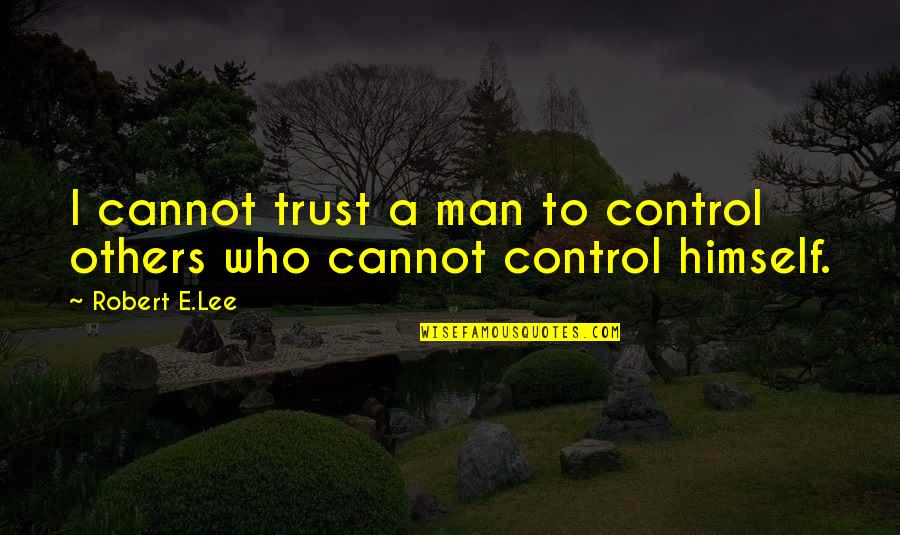 I cannot trust a man to
control others
who cannot control himself. —
Robert E.Lee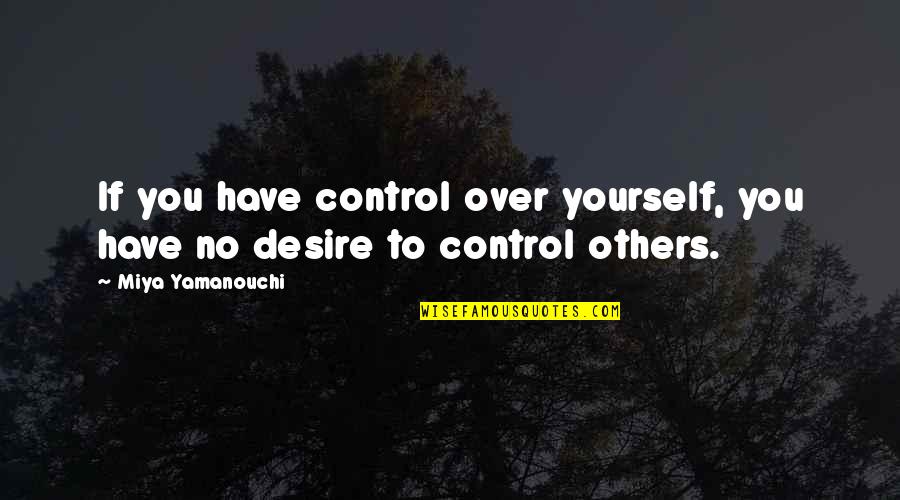 If you have control over yourself, you have no desire to
control others
. —
Miya Yamanouchi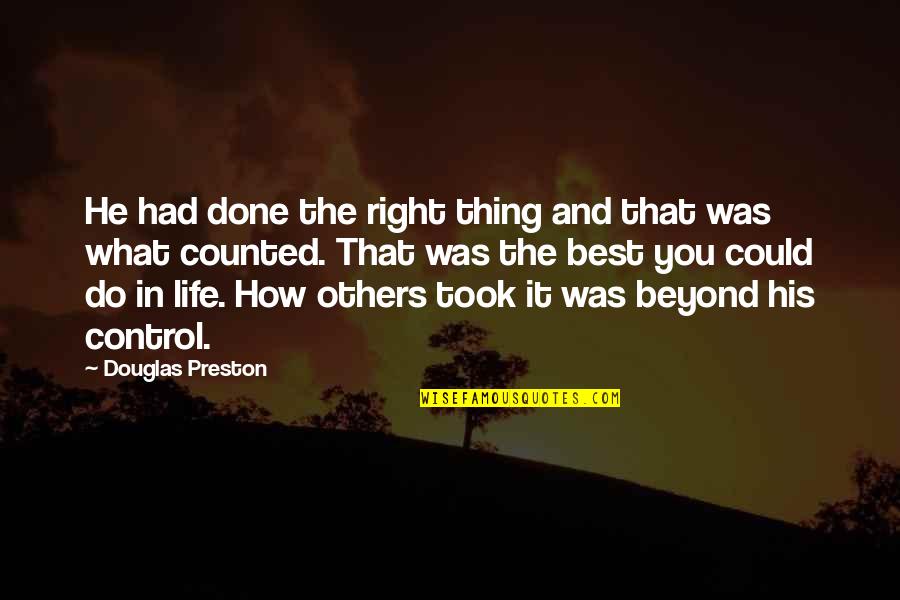 He had done the right thing and that was what counted. That was the best you could do in life. How others took it was beyond his control. —
Douglas Preston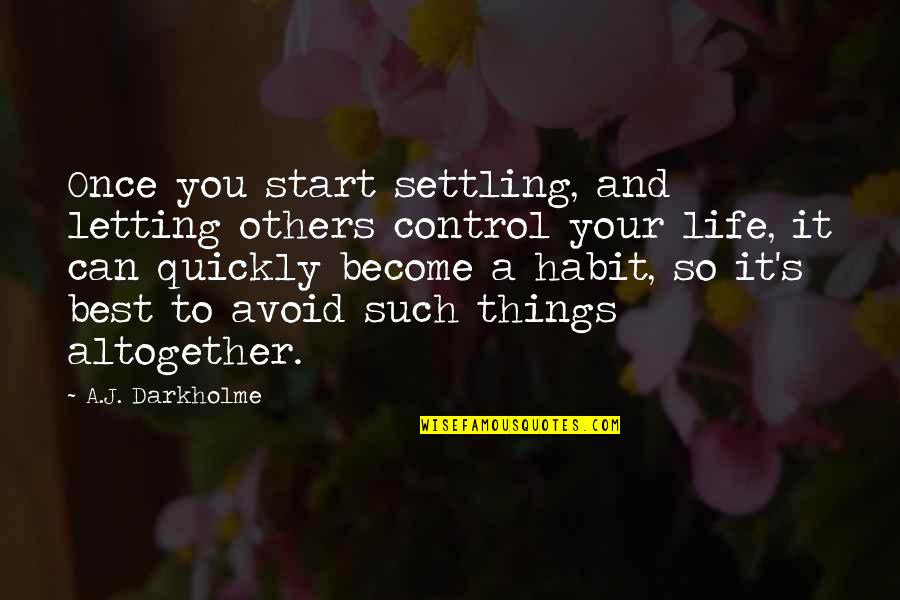 Once you start settling, and letting others control your life, it can quickly become a habit, so it's best to avoid such things altogether. —
A.J. Darkholme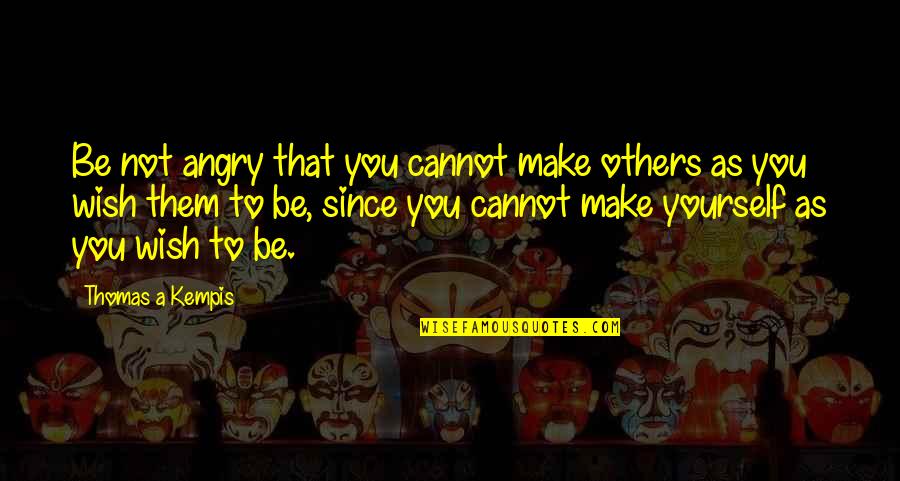 Be not angry that you cannot make others as you wish them to be, since you cannot make yourself as you wish to be. —
Thomas A Kempis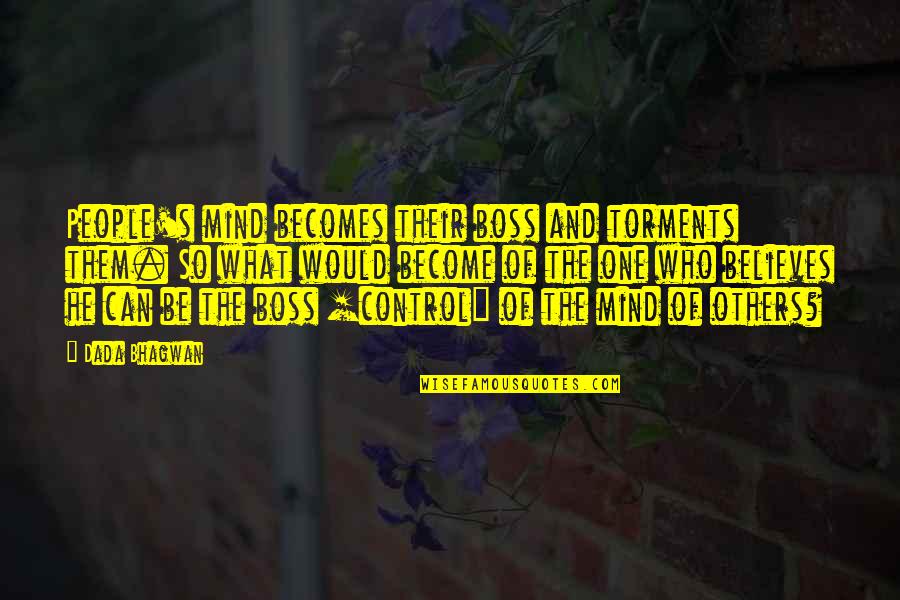 People's mind becomes their boss and torments them. So what would become of the one who believes he can be the boss [control] of the mind of others? —
Dada Bhagwan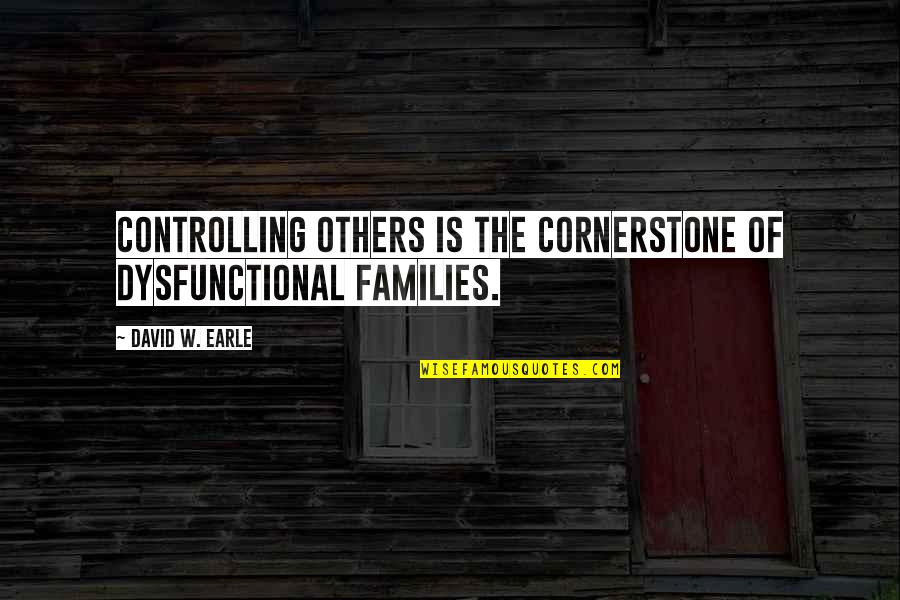 Controlling others is the cornerstone of dysfunctional families. —
David W. Earle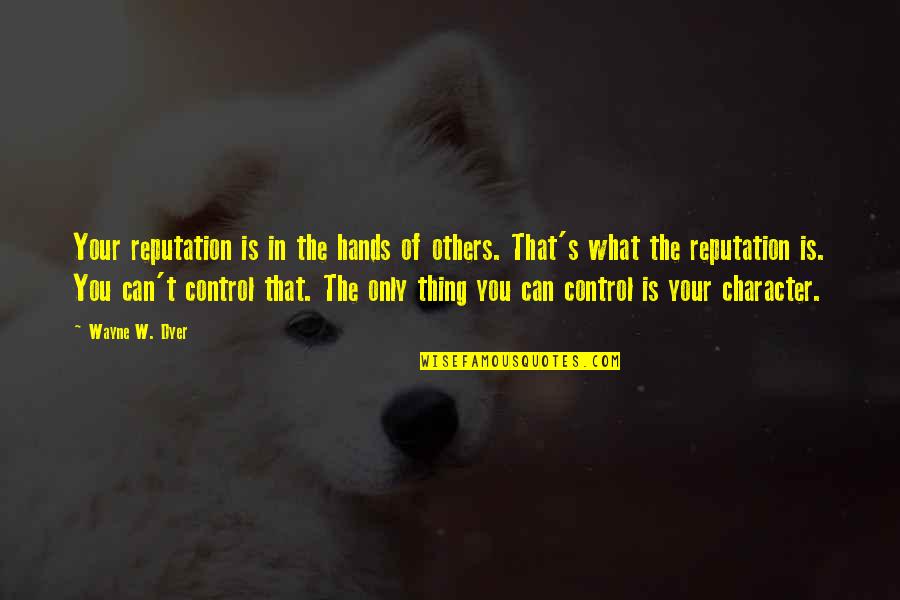 Your reputation is in the hands of others. That's what the reputation is. You can't control that. The only thing you can control is your character. —
Wayne W. Dyer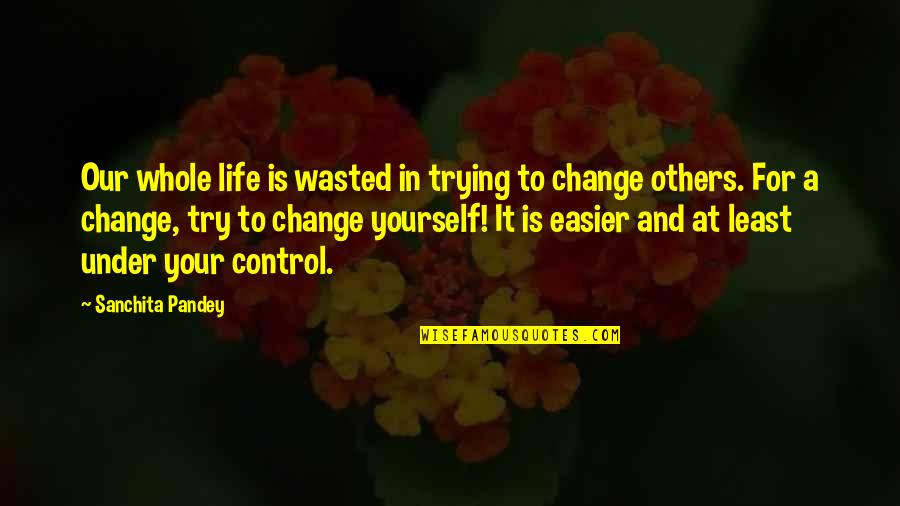 Our whole life is wasted in trying to change others. For a change, try to change yourself! It is easier and at least under your control. —
Sanchita Pandey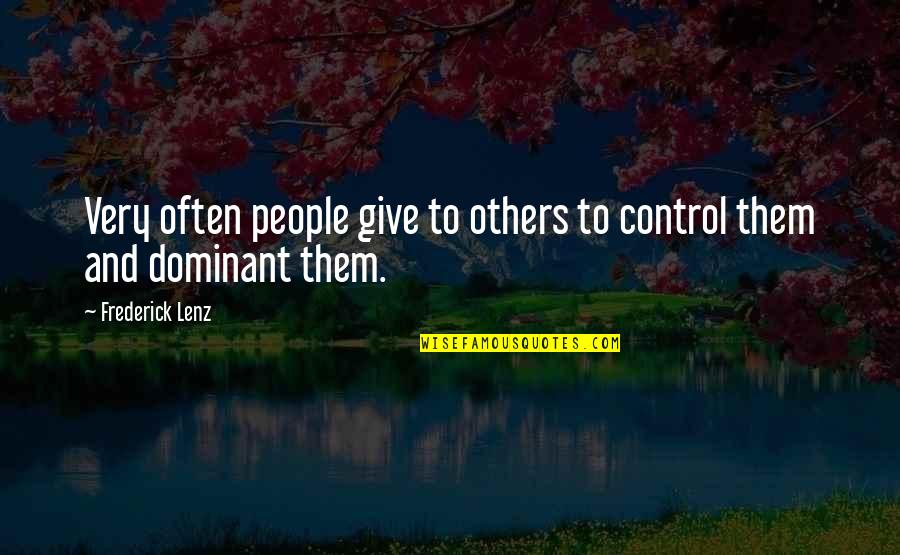 Very often people give to others to control them and dominant them. —
Frederick Lenz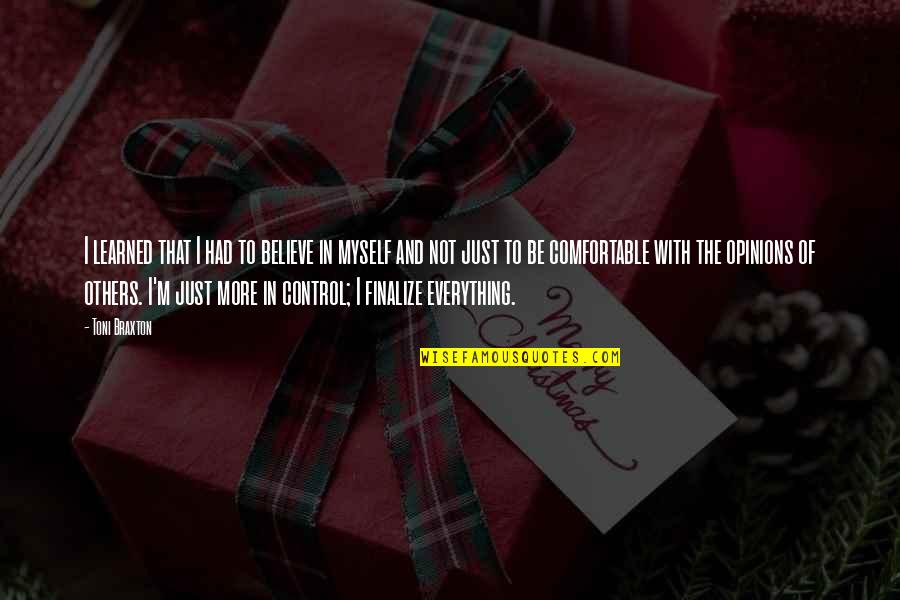 I learned that I had to believe in myself and not just to be comfortable with the opinions of others. I'm just more in control; I finalize everything. —
Toni Braxton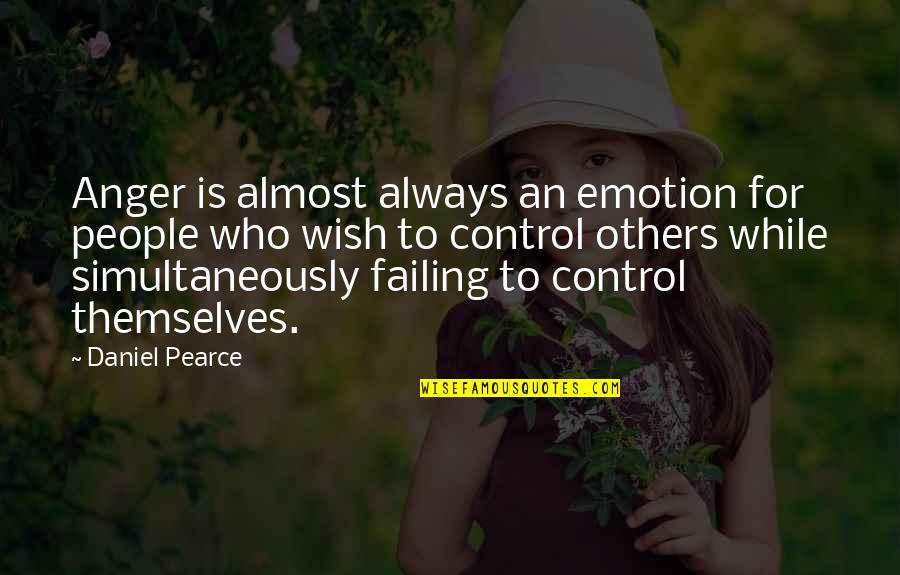 Anger is almost always an emotion for people who wish to
control others
while simultaneously failing to control themselves. —
Daniel Pearce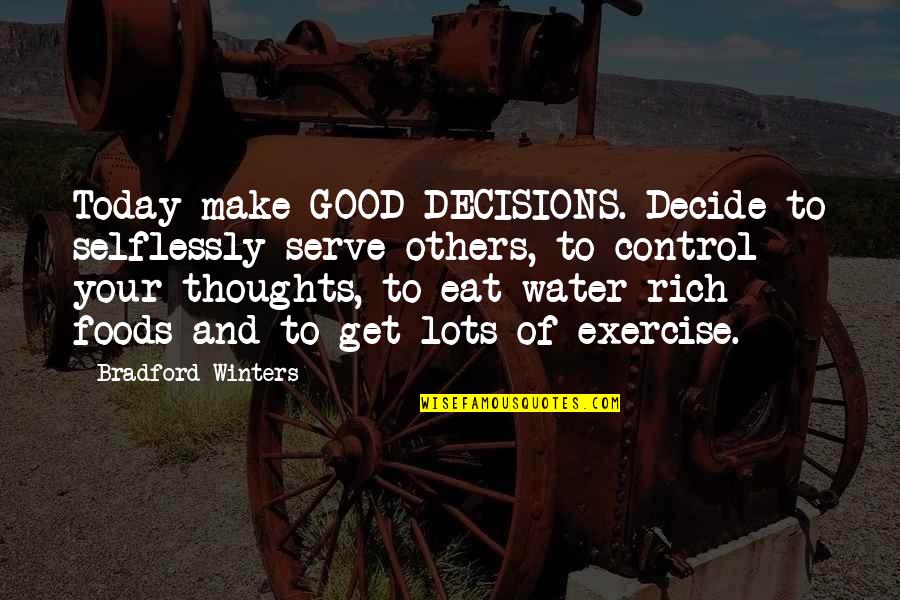 Today make GOOD DECISIONS. Decide to selflessly serve others, to control your thoughts, to eat water-rich foods and to get lots of exercise. —
Bradford Winters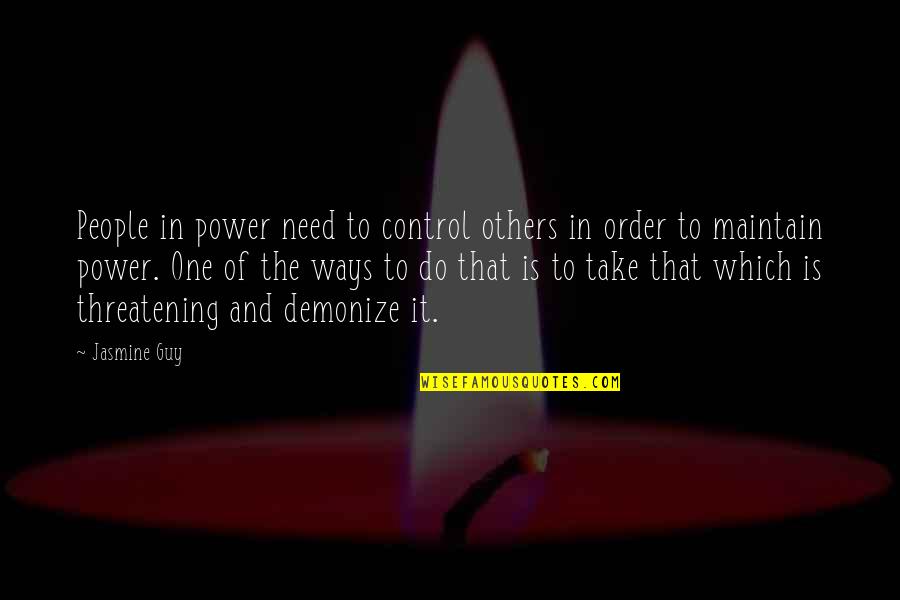 People in power need to
control others
in order to maintain power. One of the ways to do that is to take that which is threatening and demonize it. —
Jasmine Guy