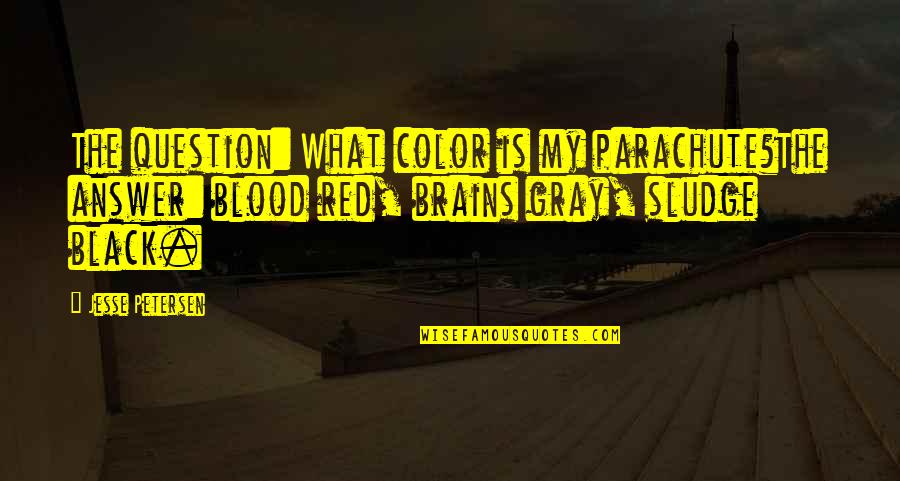 The question: What color is my parachute?
The answer: blood red, brains gray, sludge black.
—
Jesse Petersen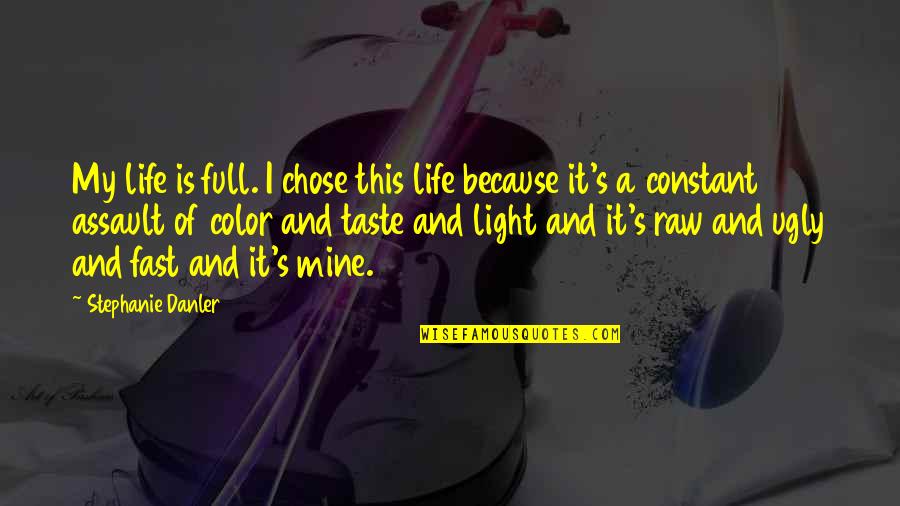 My life is full. I chose this life because it's a constant assault of color and taste and light and it's raw and ugly and fast and it's mine.
—
Stephanie Danler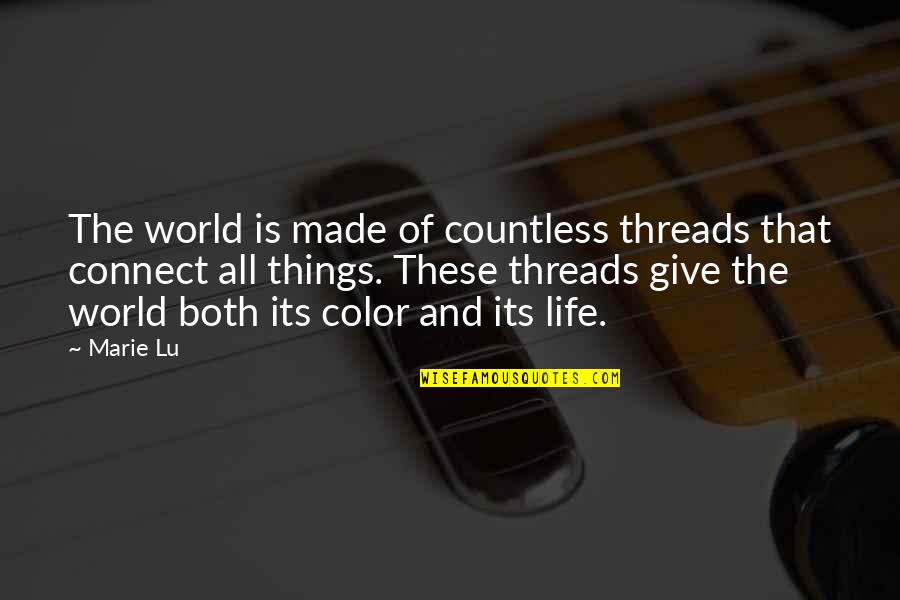 The world is made of countless threads that connect all things. These threads give the world both its color and its life.
—
Marie Lu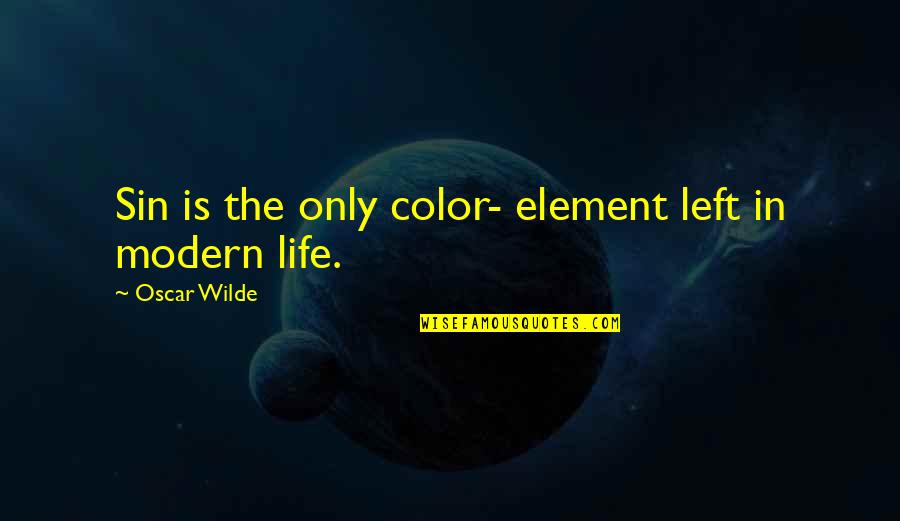 Sin is the only color- element left in modern life.
—
Oscar Wilde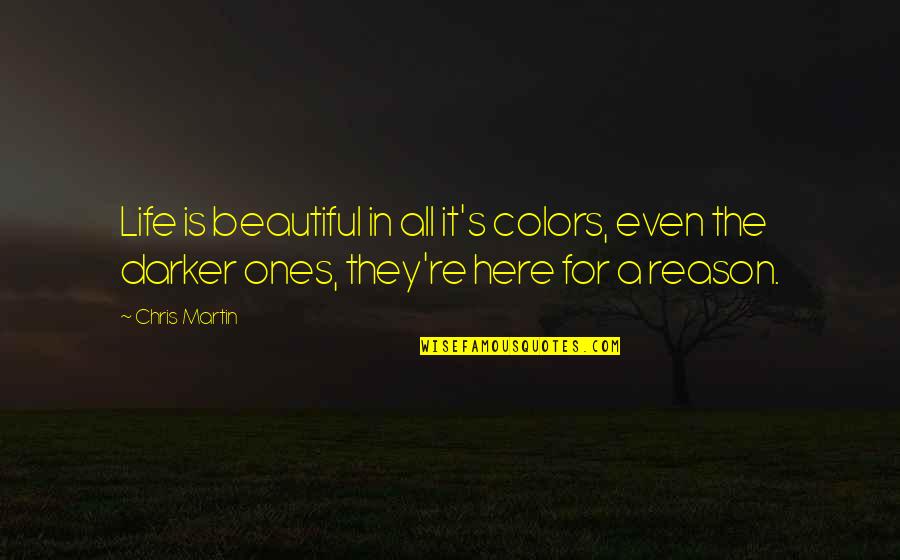 Life is beautiful in all it's colors, even the darker ones, they're here for a reason.
—
Chris Martin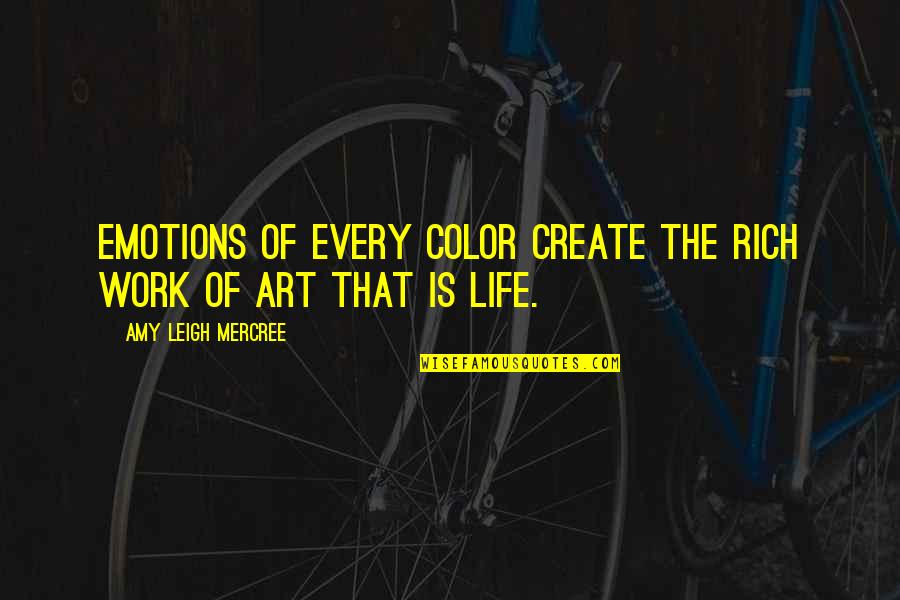 Emotions of every color create the rich work of art that is life.
—
Amy Leigh Mercree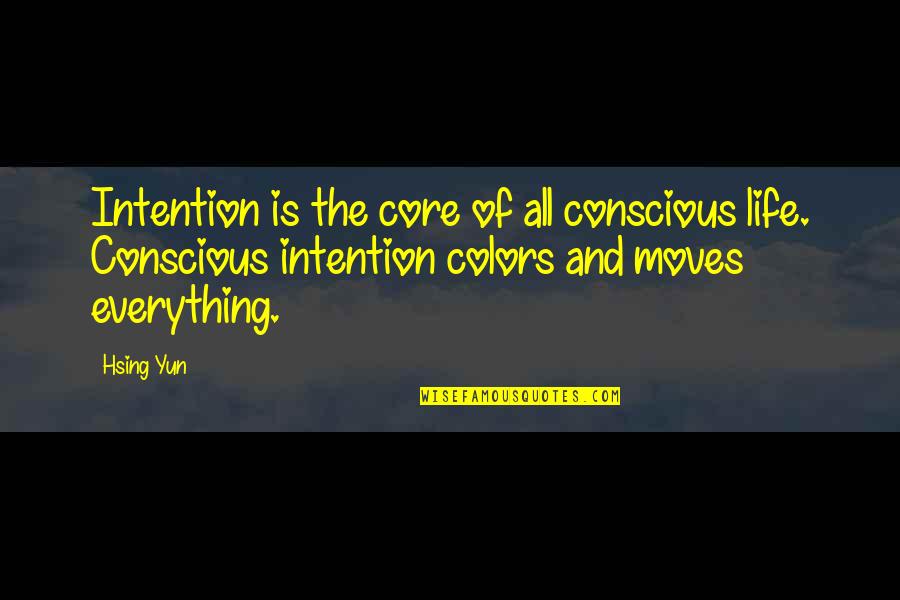 Intention is the core of all conscious life. Conscious intention colors and moves everything.
—
Hsing Yun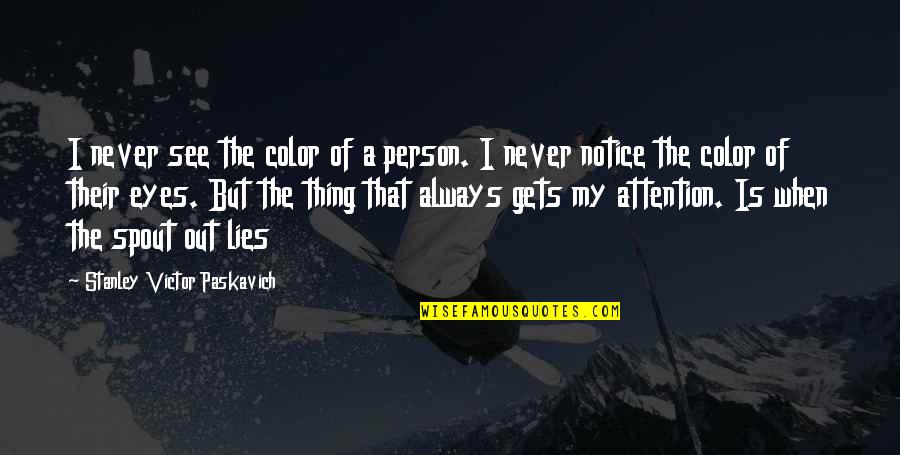 I never see the color of a person. I never notice the color of their eyes. But the thing that always gets my attention. Is when the spout out lies
—
Stanley Victor Paskavich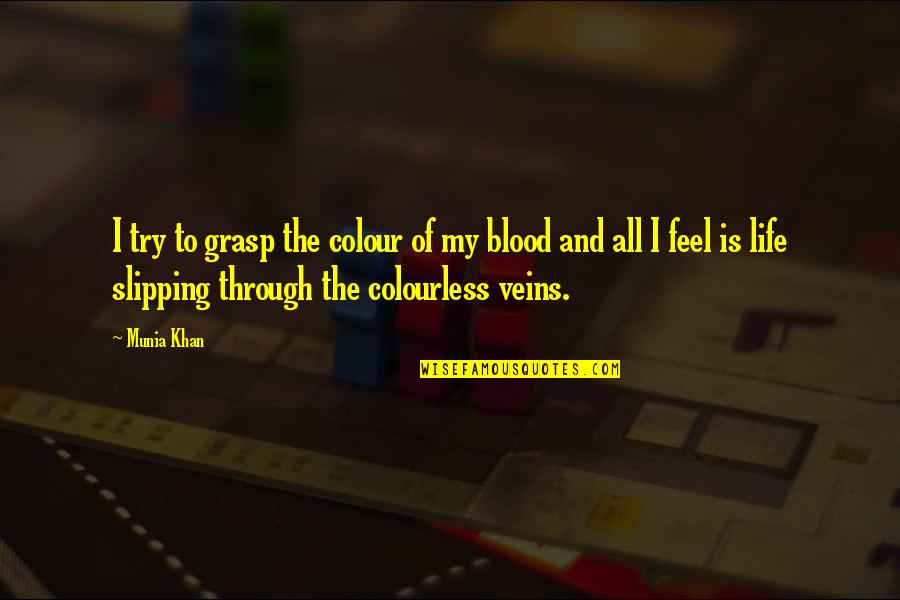 I try to grasp the colour of my blood and all I feel is life slipping through the colourless veins.
—
Munia Khan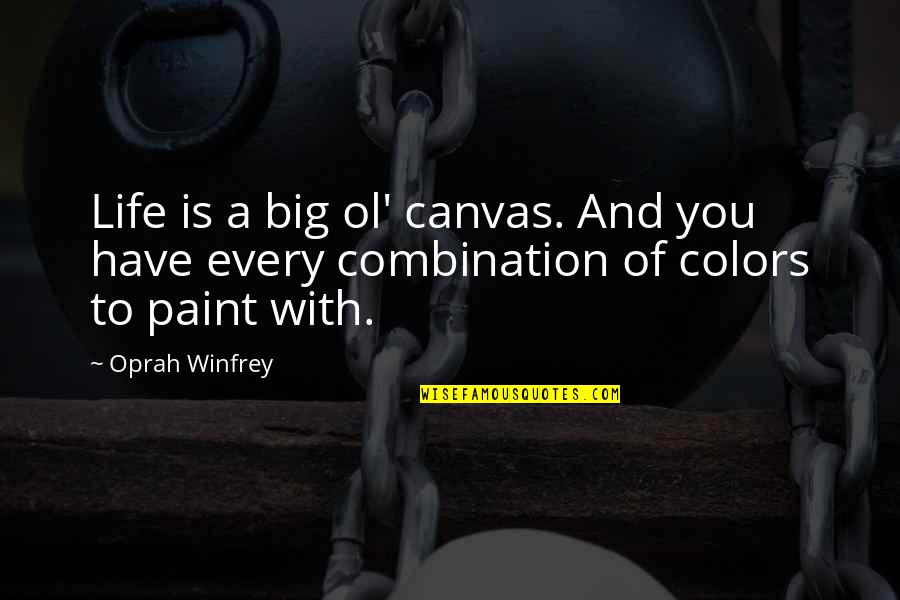 Life is a big ol' canvas. And you have every combination of colors to paint with.
—
Oprah Winfrey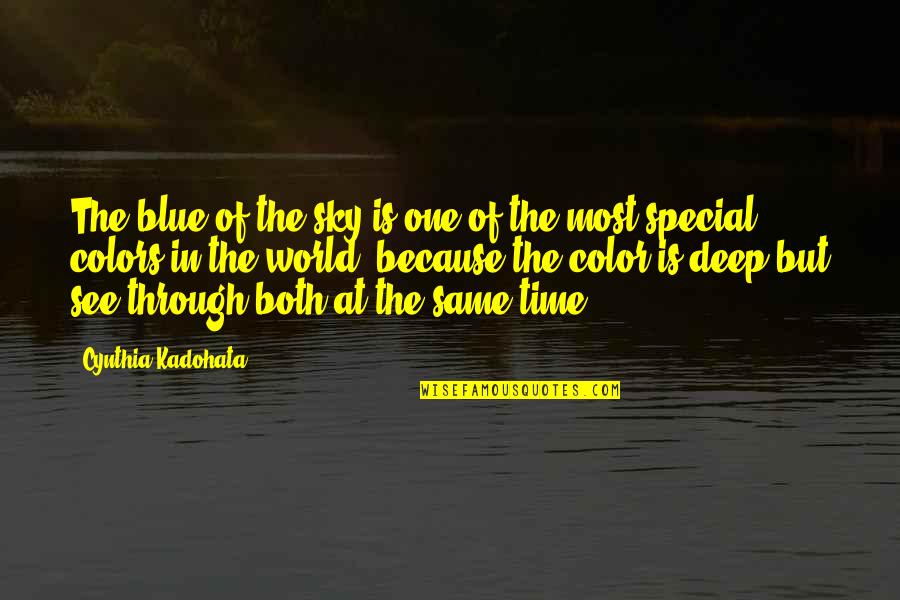 The blue of the sky is one of the most special colors in the world, because the color is deep but see-through both at the same time.
—
Cynthia Kadohata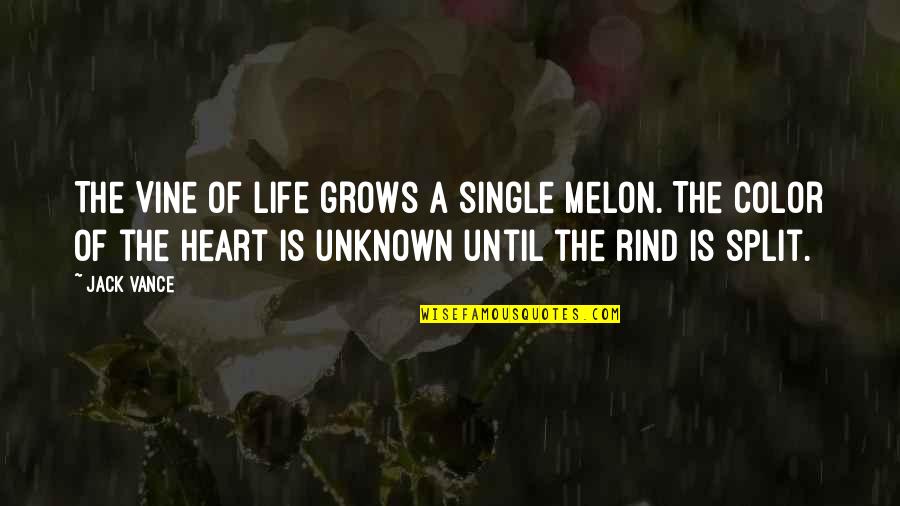 The Vine of Life grows a single melon. The color of the heart is unknown until the rind is split.
—
Jack Vance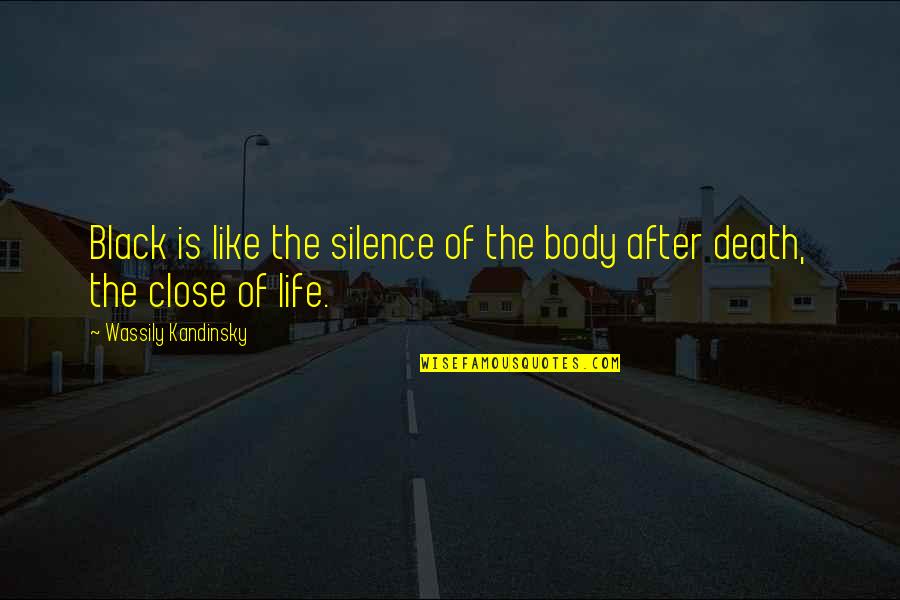 Black is like the silence of the body after death, the close of life.
—
Wassily Kandinsky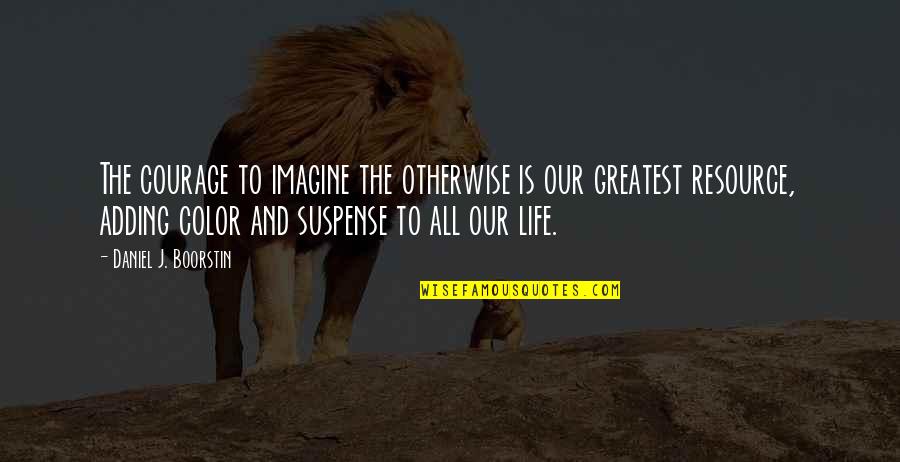 The courage to imagine the otherwise is our greatest resource, adding color and suspense to all our life.
—
Daniel J. Boorstin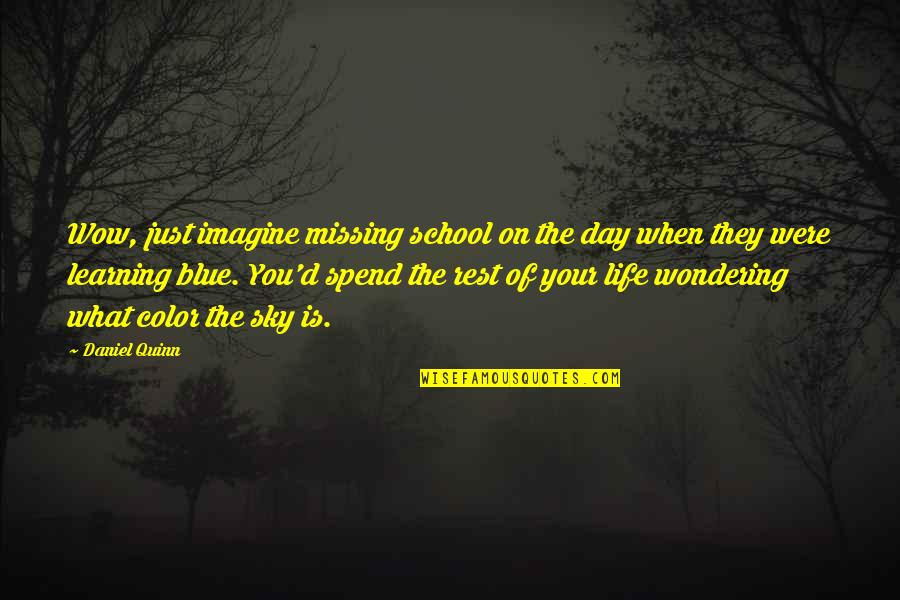 Wow, just imagine missing school on the day when they were learning blue. You'd spend the rest of your life wondering what color the sky is. —
Daniel Quinn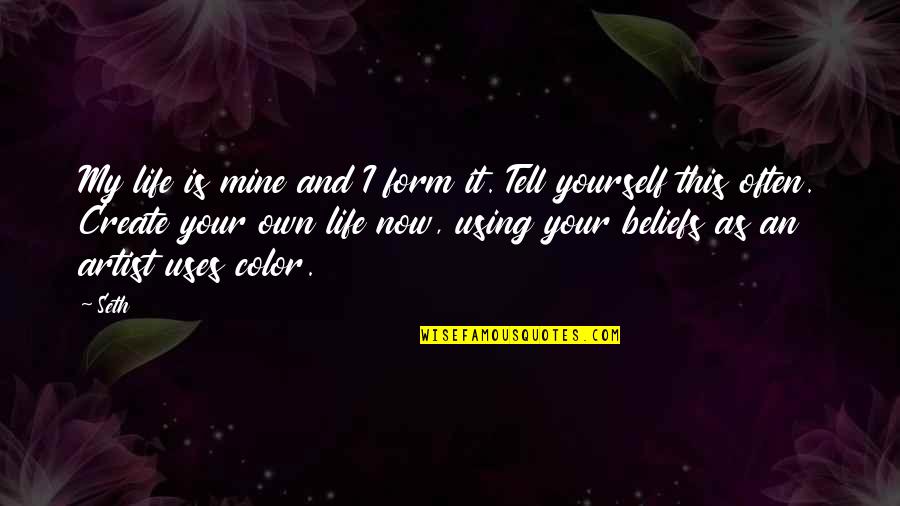 My life is mine and I form it. Tell yourself this often. Create your own life now, using your beliefs as an artist uses color. —
Seth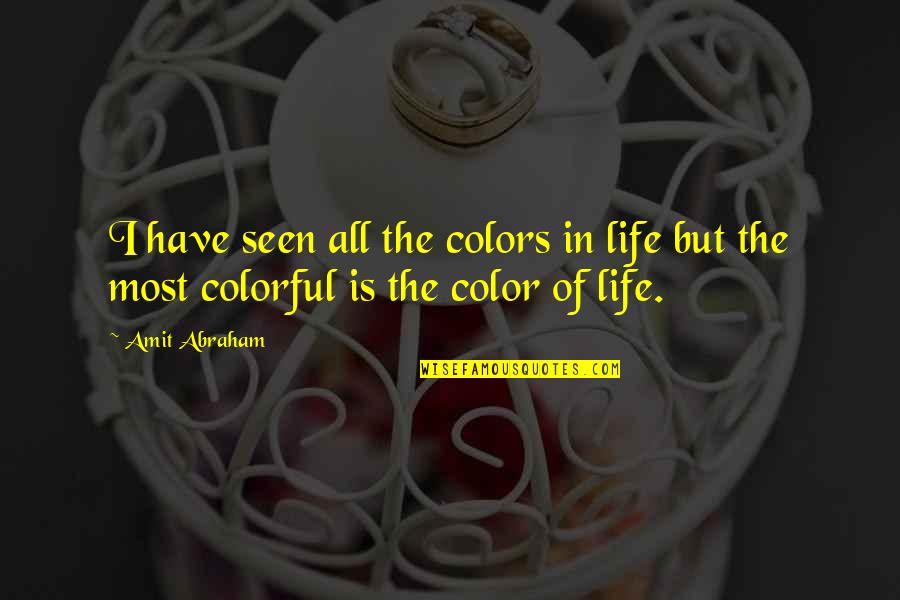 I have seen all the colors in life but the most colorful is the color of life. —
Amit Abraham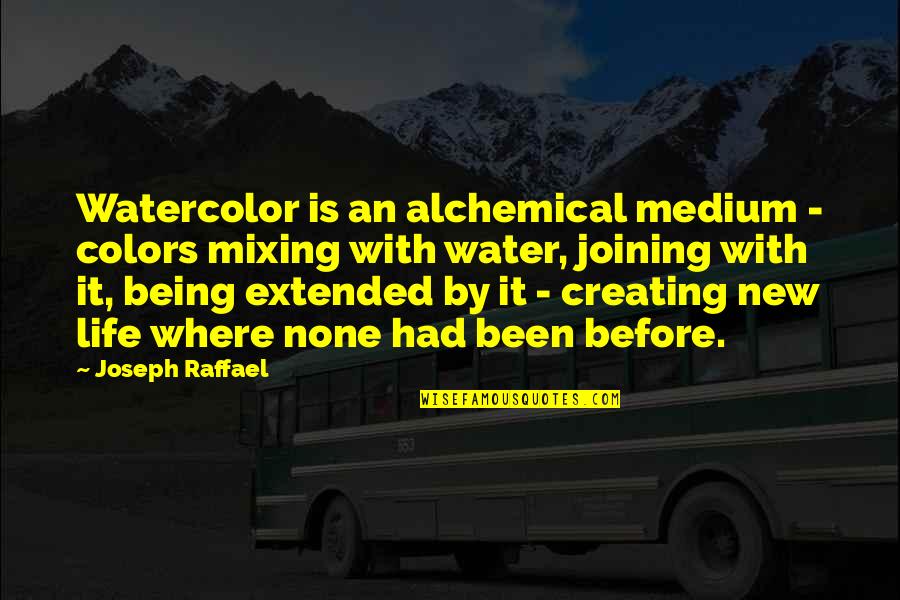 Watercolor is an alchemical medium - colors mixing with water, joining with it, being extended by it - creating new life where none had been before. —
Joseph Raffael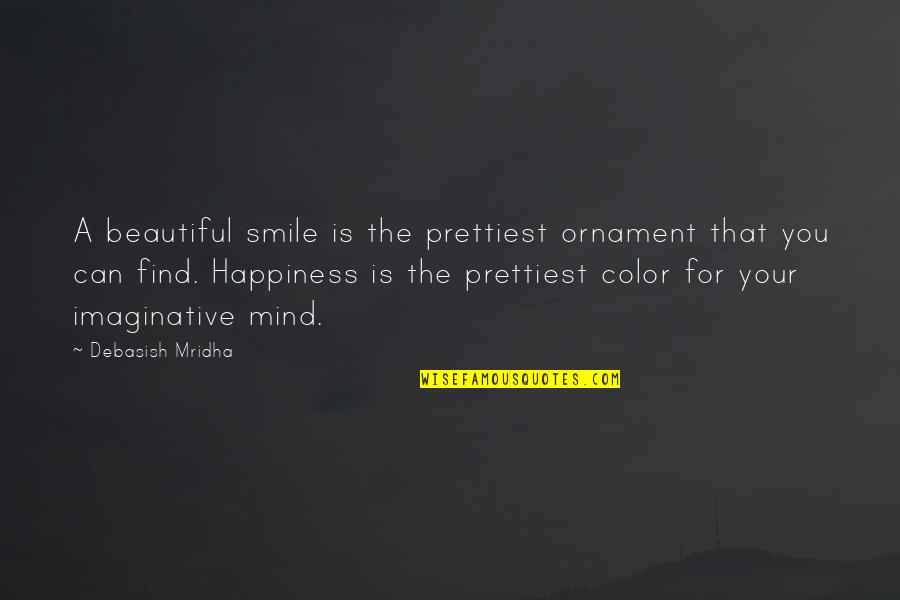 A beautiful smile is the prettiest ornament that you can find.
Happiness is the prettiest color for your imaginative mind. —
Debasish Mridha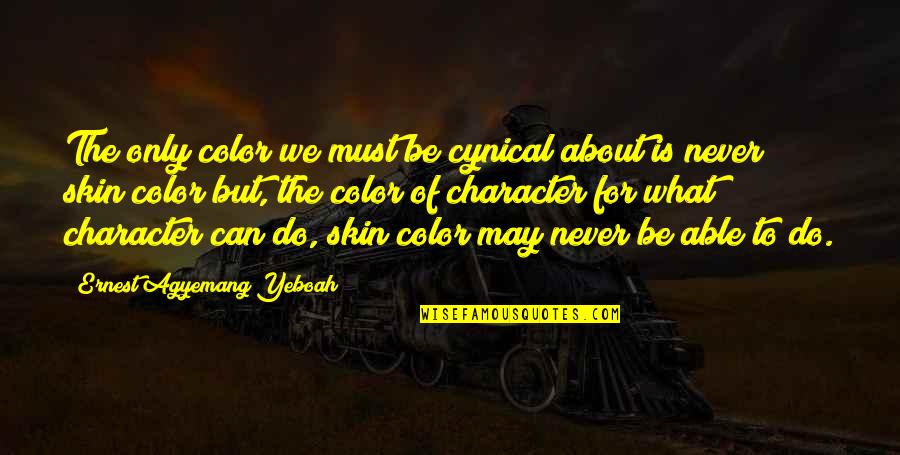 The only color we must be cynical about is never skin color but, the color of character for what character can do, skin color may never be able to do. —
Ernest Agyemang Yeboah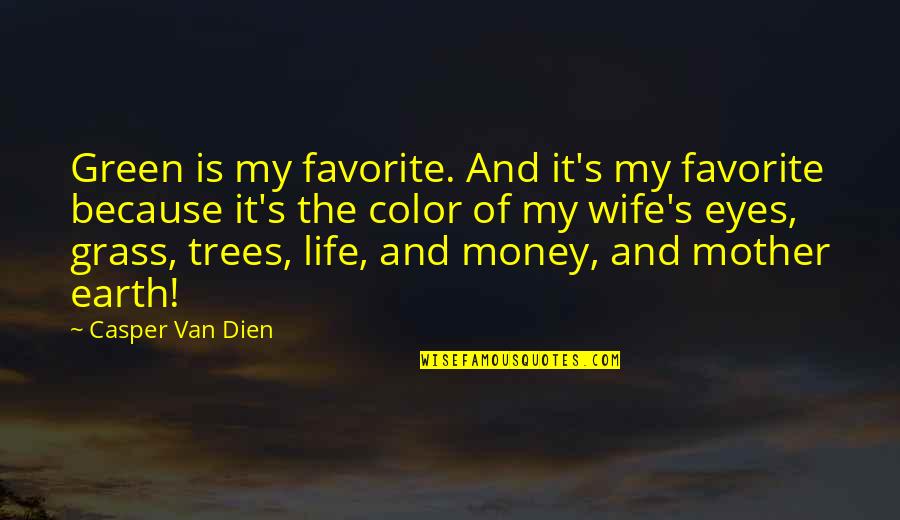 Green is my favorite. And it's my favorite because it's the color of my wife's eyes, grass, trees, life, and money, and mother earth! —
Casper Van Dien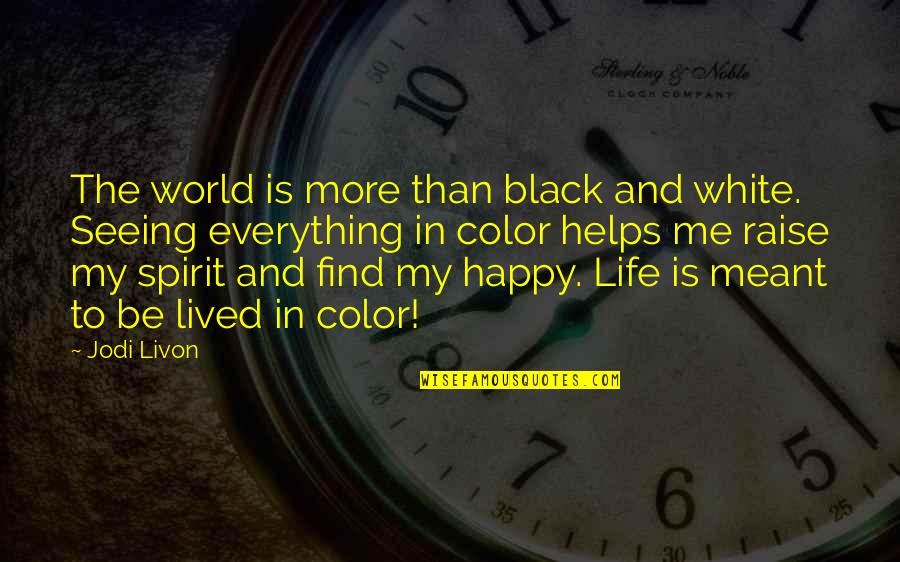 The world is more than black and white. Seeing everything in color helps me raise my spirit and find my happy. Life is meant to be lived in color! —
Jodi Livon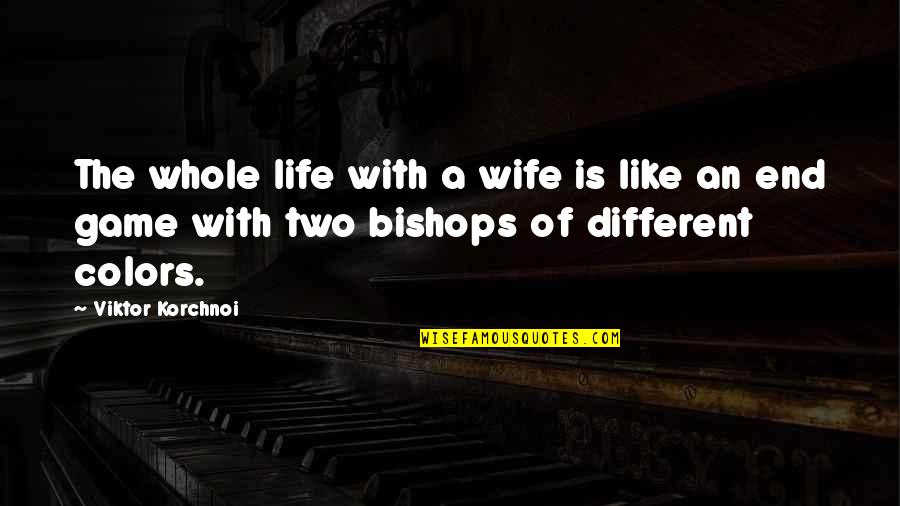 The whole life with a wife is like an end game with two bishops of different colors. —
Viktor Korchnoi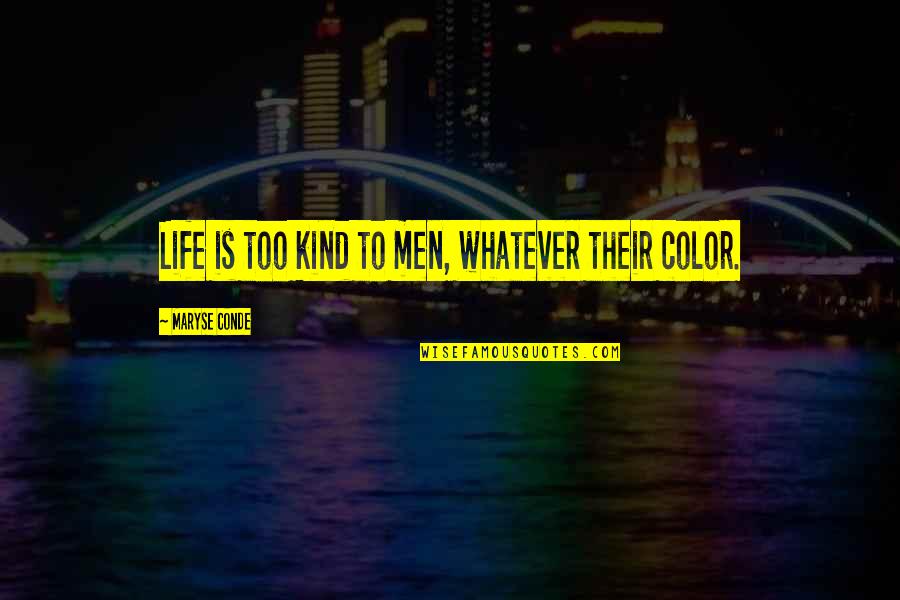 Life is too kind to men, whatever their color. —
Maryse Conde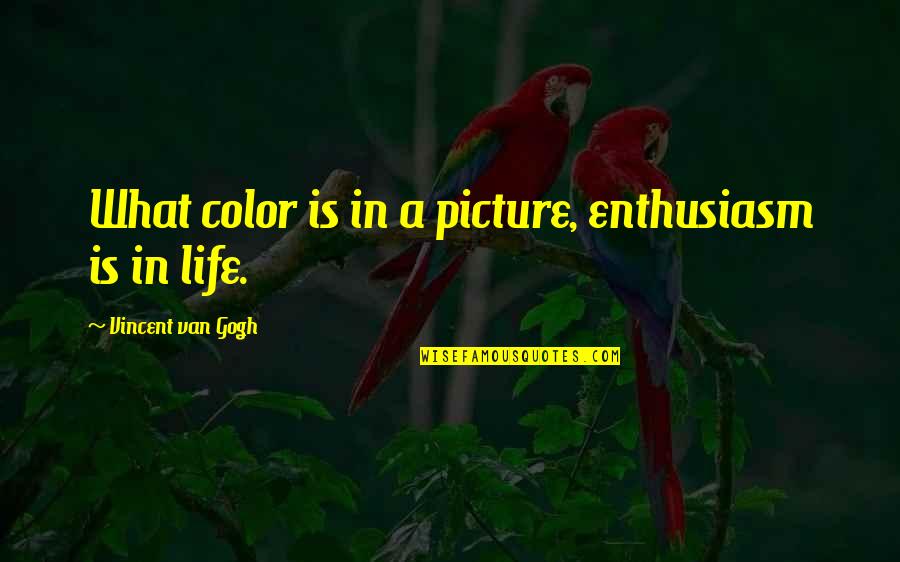 What color is in a picture, enthusiasm is in life. —
Vincent Van Gogh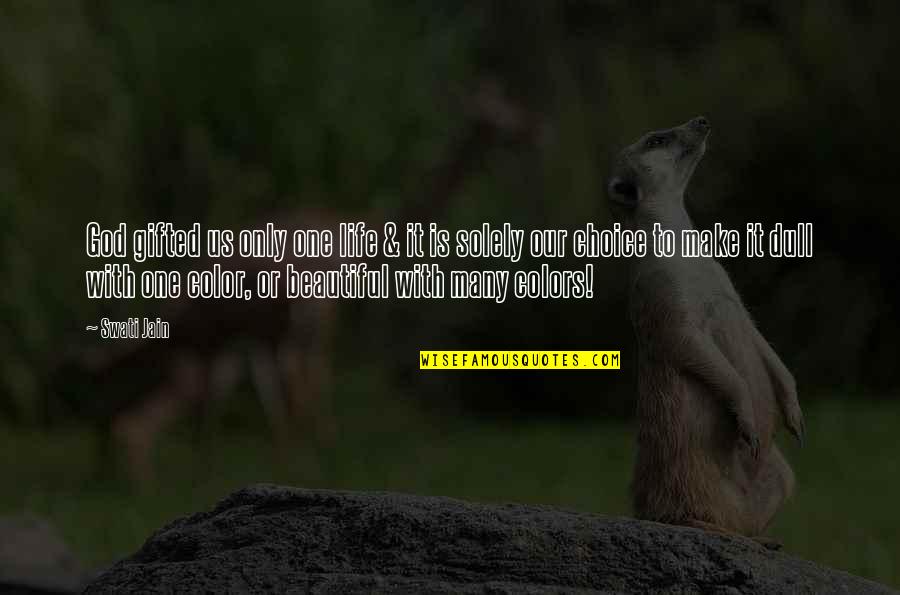 God gifted us only one life & it is solely our choice to make it dull with one color, or beautiful with many colors! —
Swati Jain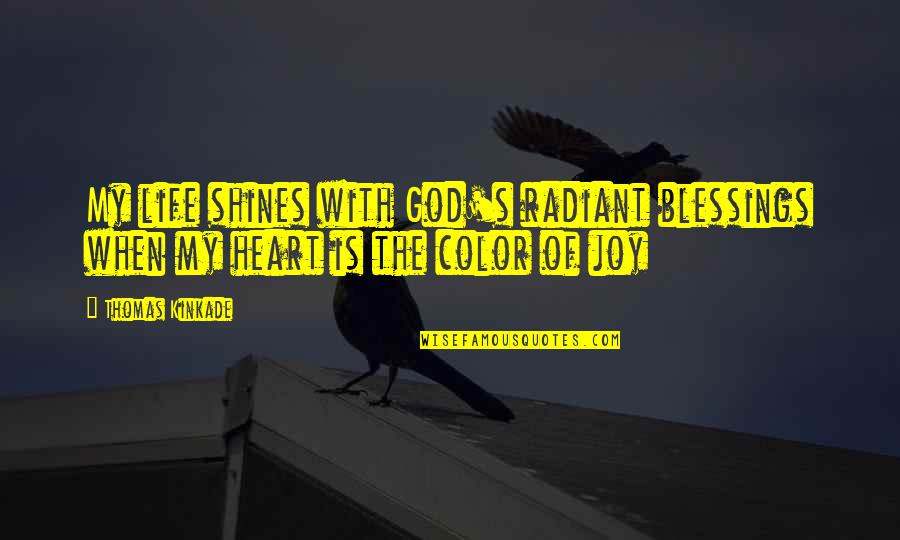 My life shines with God's radiant blessings when my heart is the color of joy —
Thomas Kinkade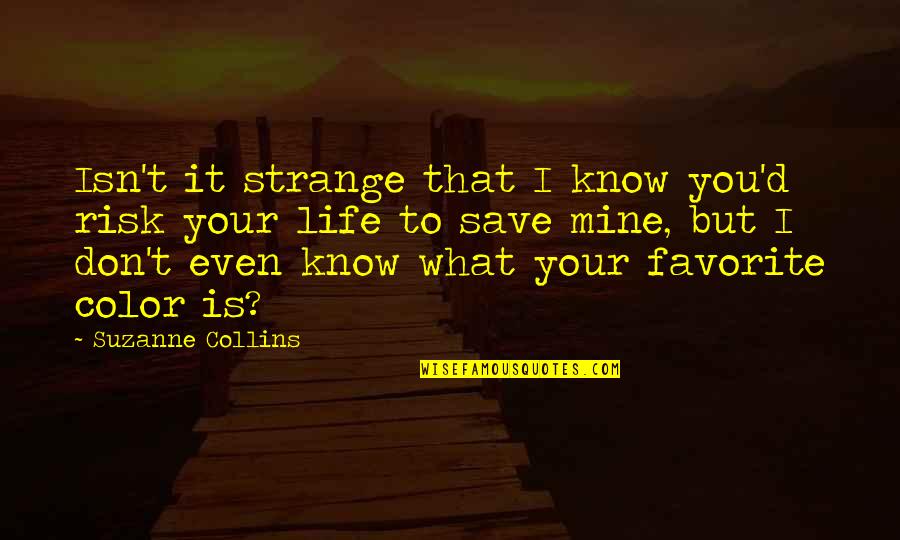 Isn't it strange that I know you'd risk your life to save mine, but I don't even know what your favorite color is? —
Suzanne Collins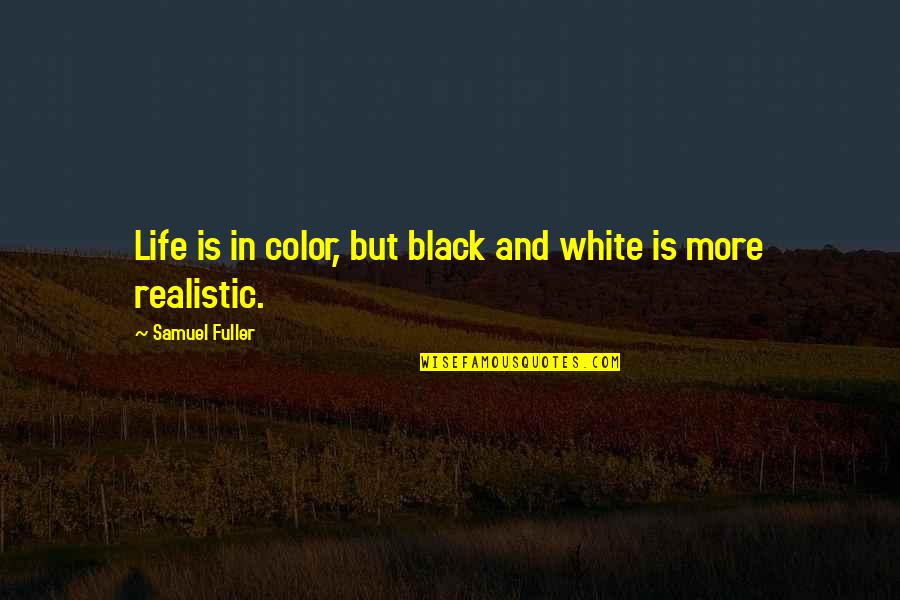 Life is in color, but black and white is more realistic. —
Samuel Fuller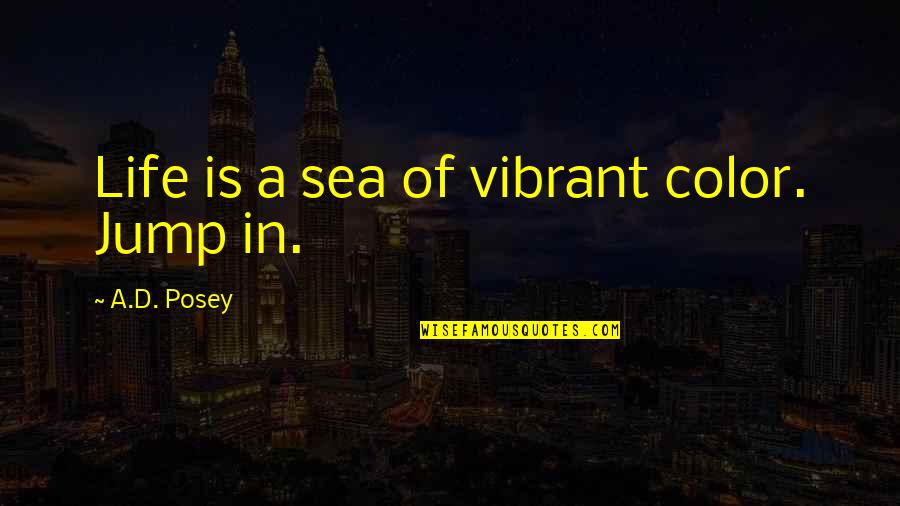 Life is a sea of vibrant color. Jump in. —
A.D. Posey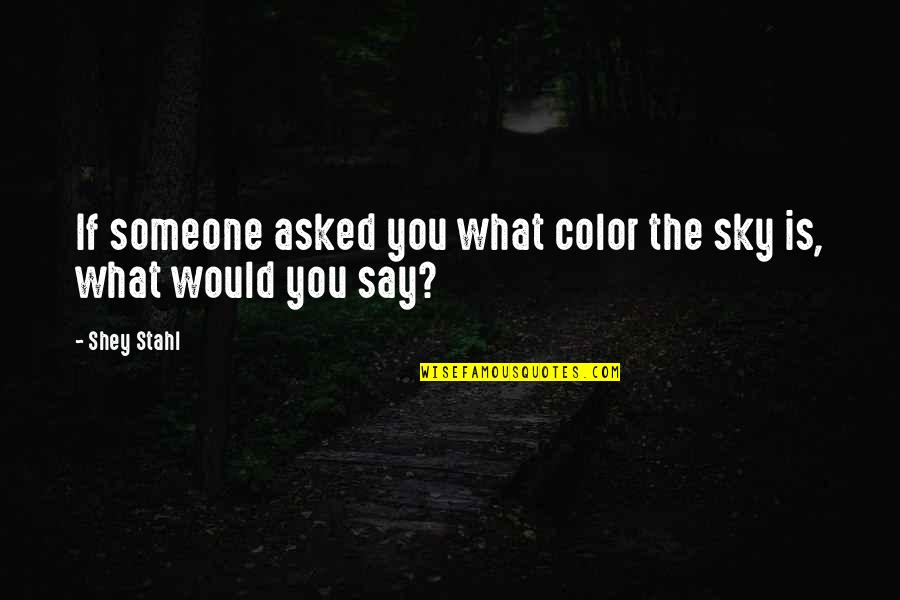 If someone asked you what color the sky is, what would you say? —
Shey Stahl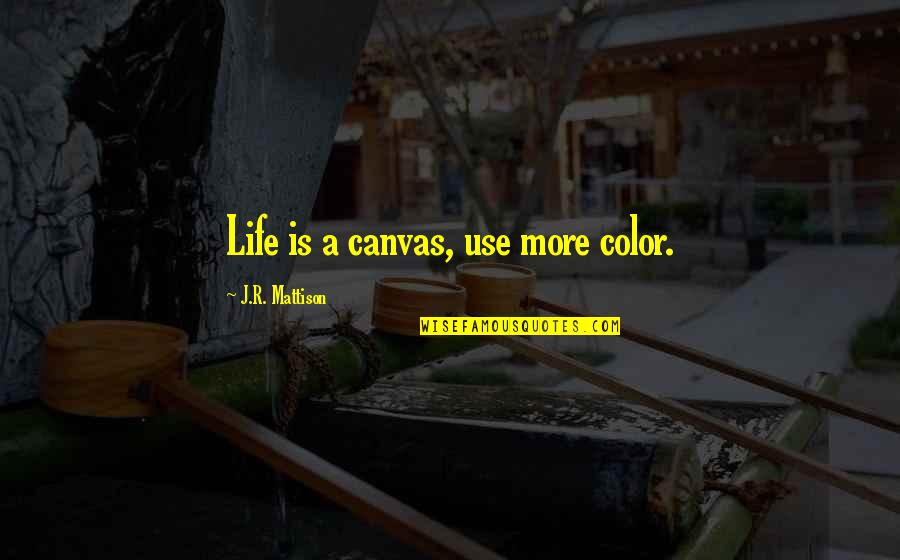 Life is a canvas, use more color. —
J.R. Mattison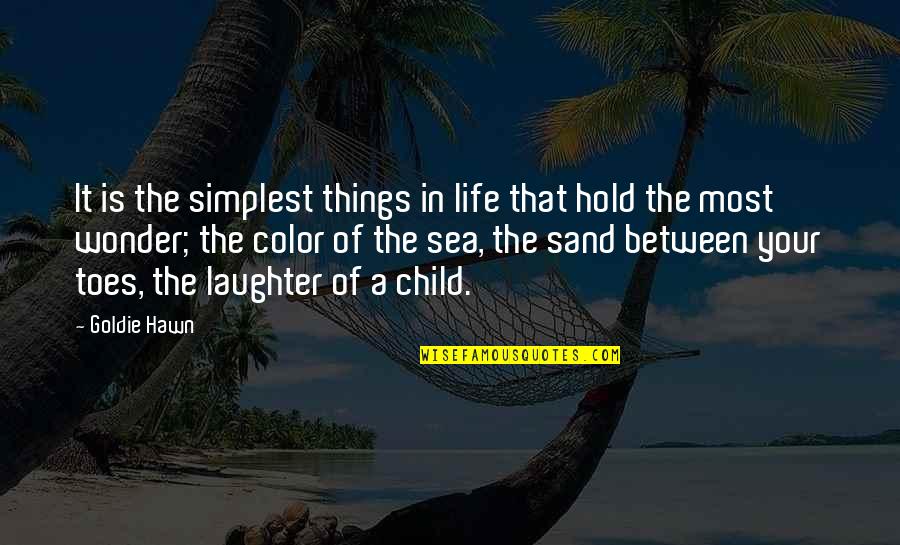 It is the simplest things in life that hold the most wonder; the color of the sea, the sand between your toes, the laughter of a child. —
Goldie Hawn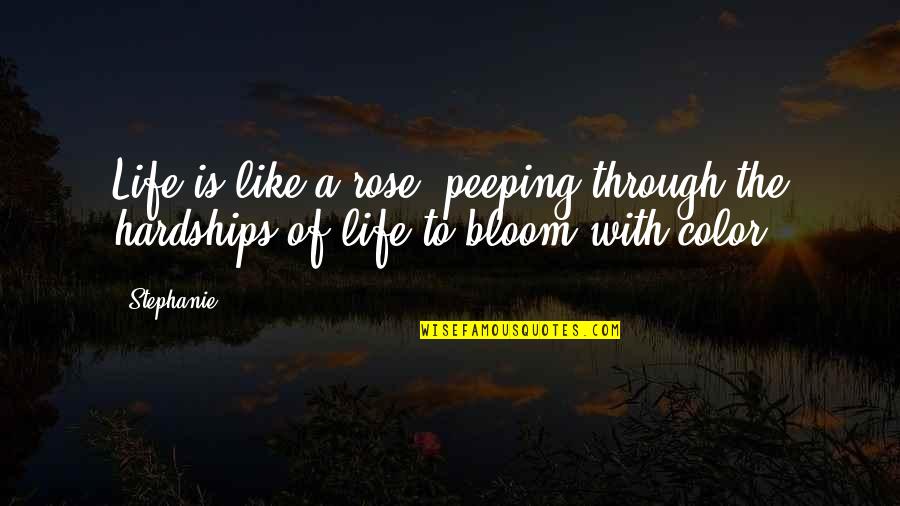 Life is like a rose, peeping through the hardships of life to bloom with color. —
Stephanie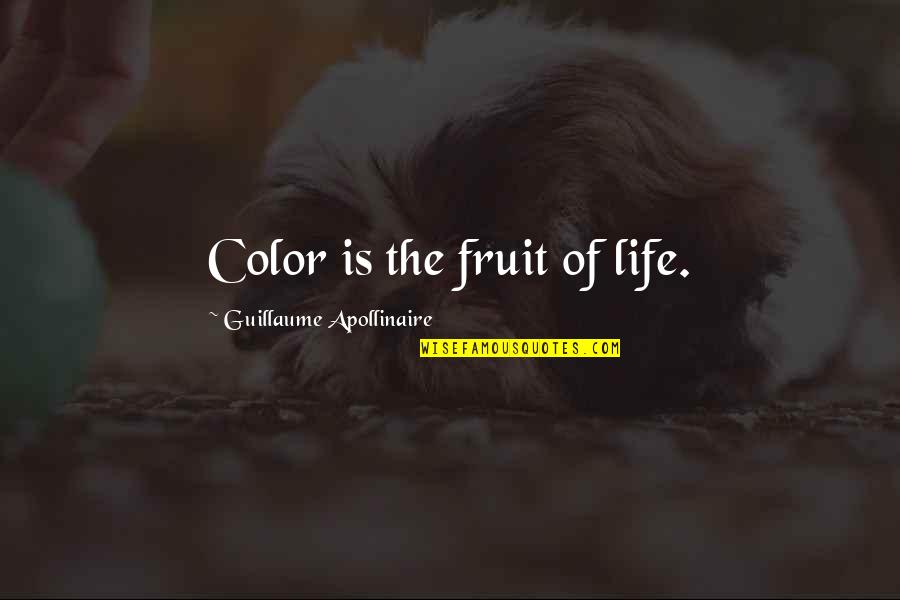 Color is the fruit of life. —
Guillaume Apollinaire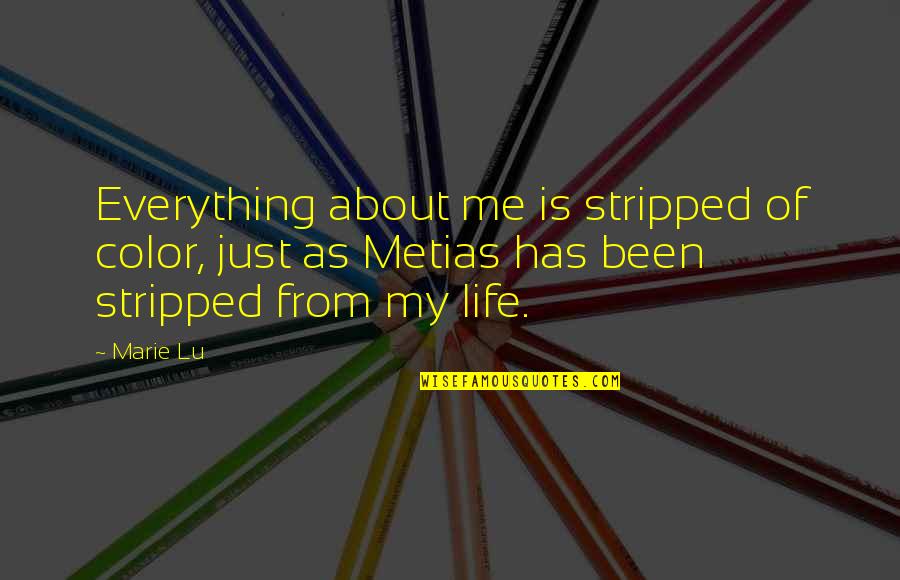 Everything about me is stripped of color, just as Metias has been stripped from my life. —
Marie Lu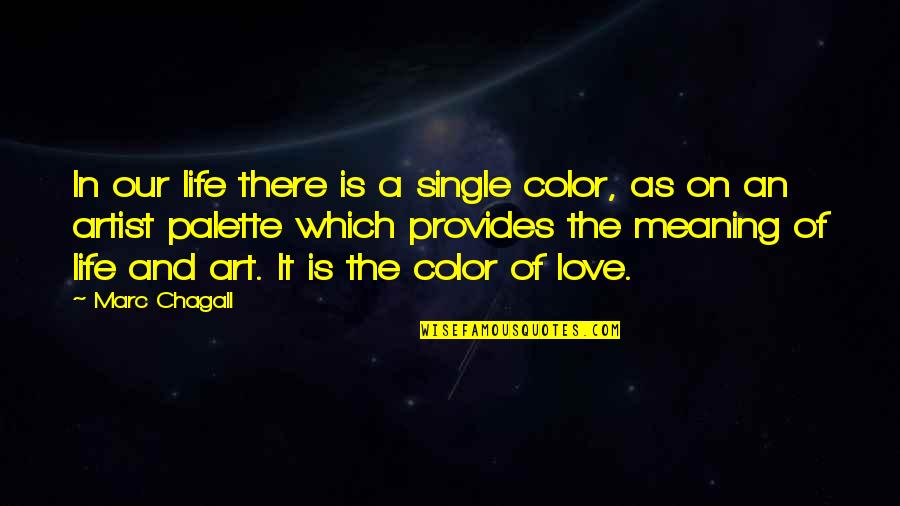 In our life there is a single color, as on an artist palette which provides the meaning of life and art. It is the color of love. —
Marc Chagall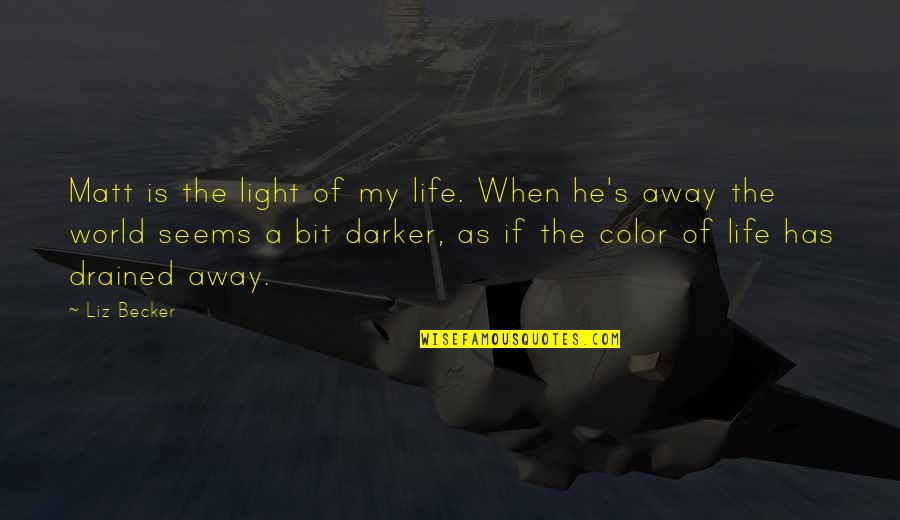 Matt is the light of my life. When he's away the world seems a bit darker, as if the color of life has drained away. —
Liz Becker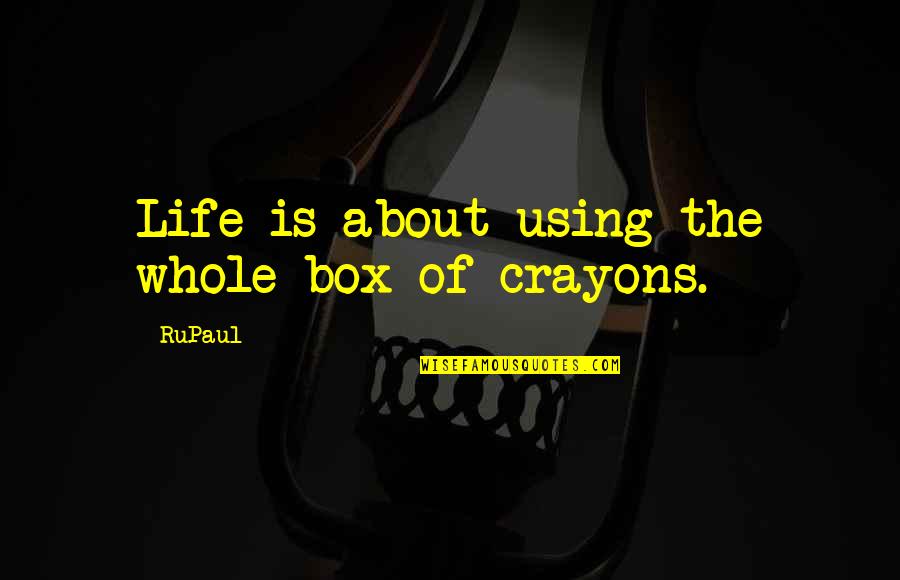 Life is about using the whole box of crayons. —
RuPaul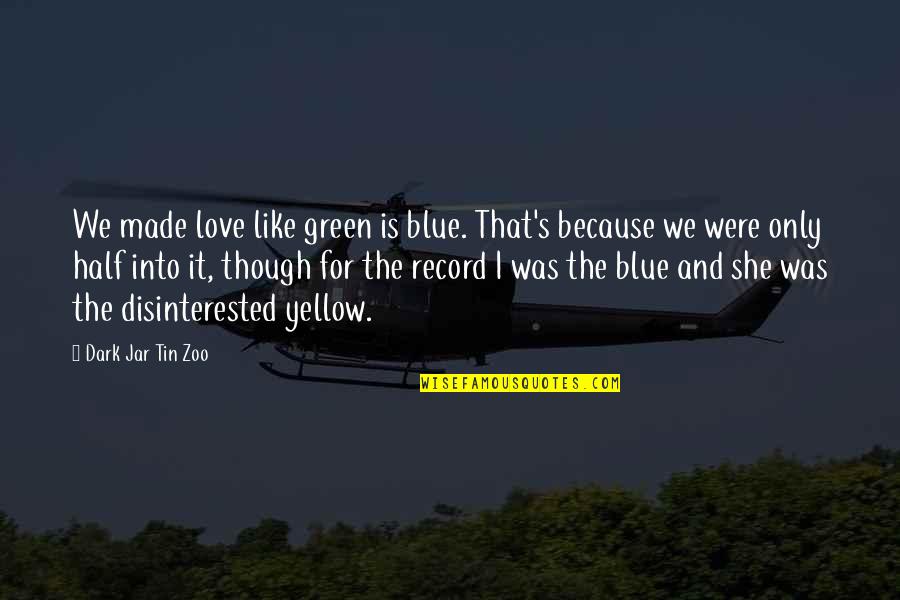 We made love like green is blue. That's because we were only half into it, though for the record I was the blue and she was the disinterested yellow. —
Dark Jar Tin Zoo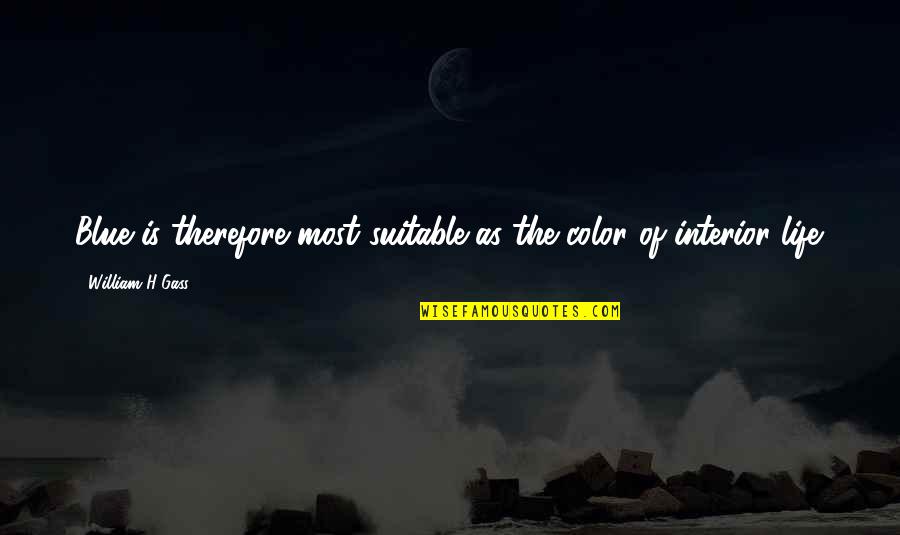 Blue is therefore most suitable as the color of interior life. —
William H Gass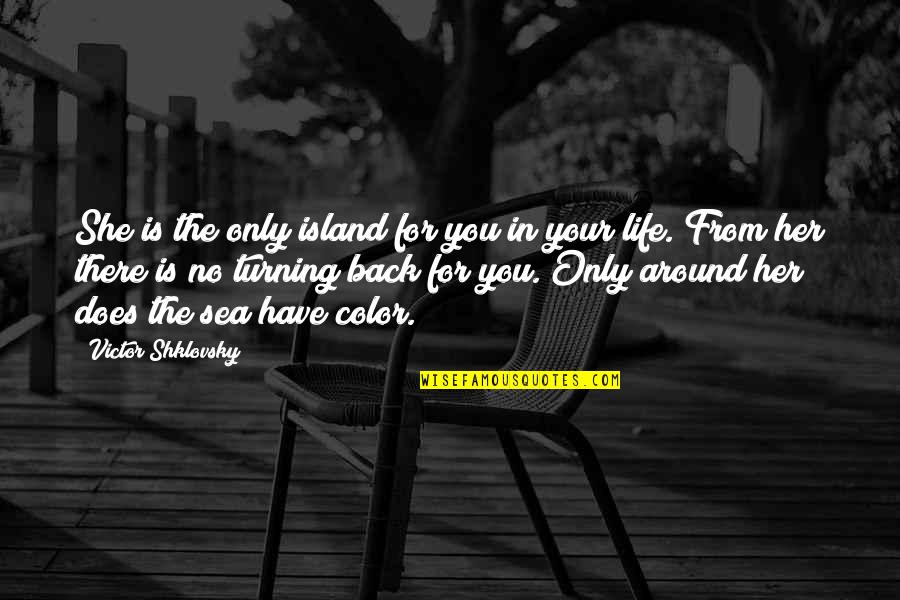 She is the only island for you in your life. From her there is no turning back for you. Only around her does the sea have color. —
Victor Shklovsky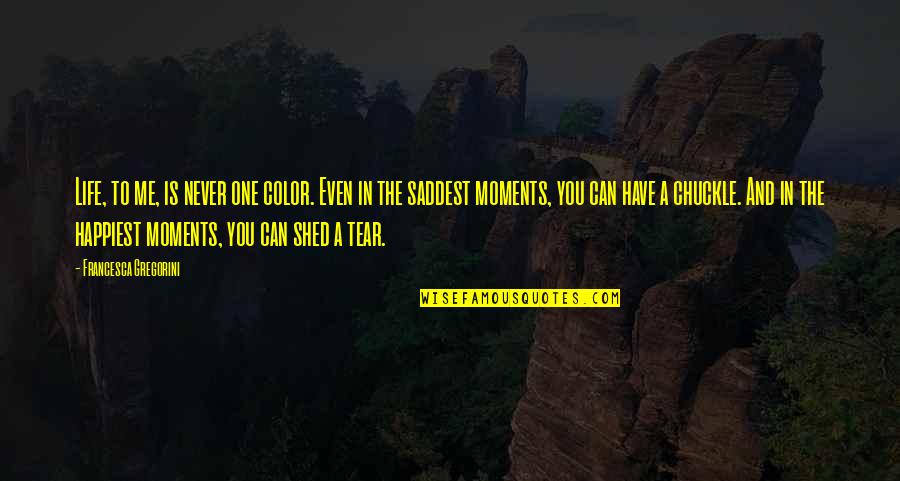 Life, to me, is never one color. Even in the saddest moments, you can have a chuckle. And in the happiest moments, you can shed a tear. —
Francesca Gregorini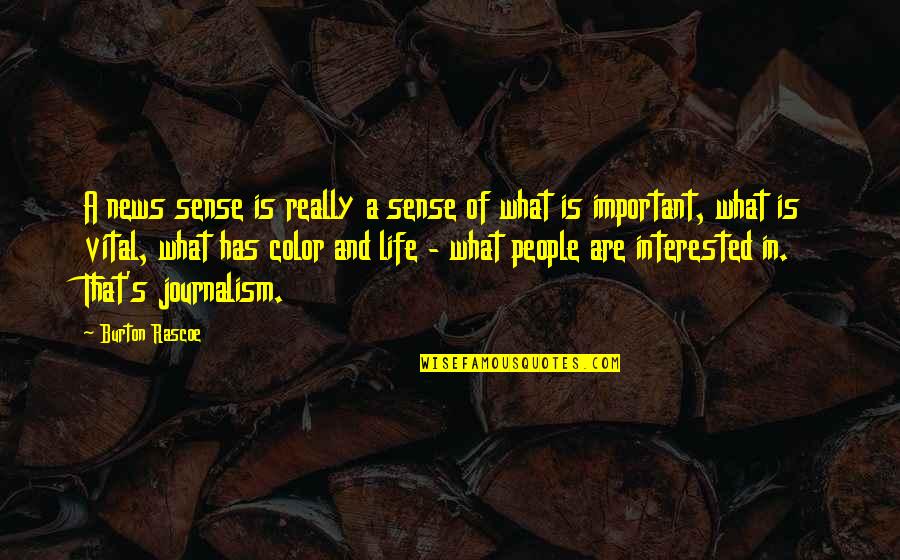 A news sense is really a sense of what is important, what is vital, what has color and life - what people are interested in. That's journalism. —
Burton Rascoe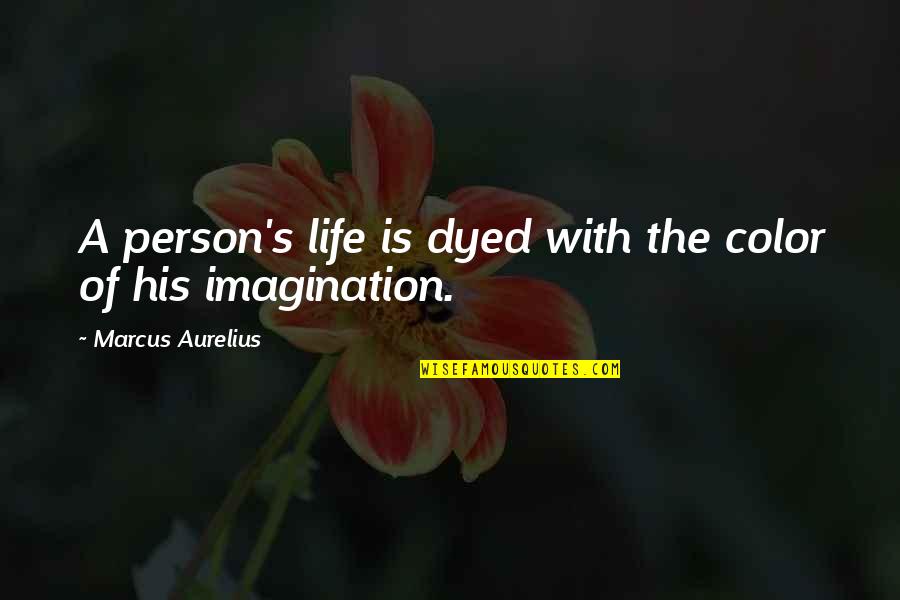 A person's life is dyed with the color of his imagination. —
Marcus Aurelius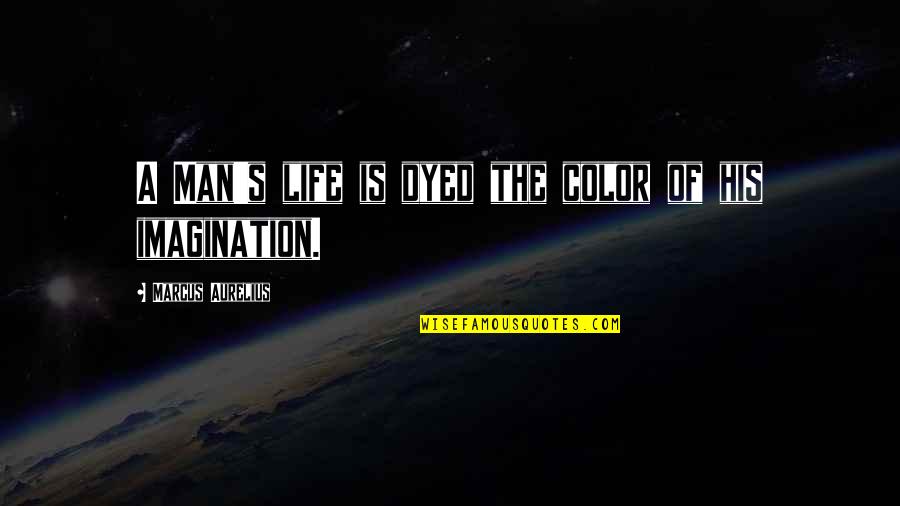 A Man's life is dyed the color of his imagination. —
Marcus Aurelius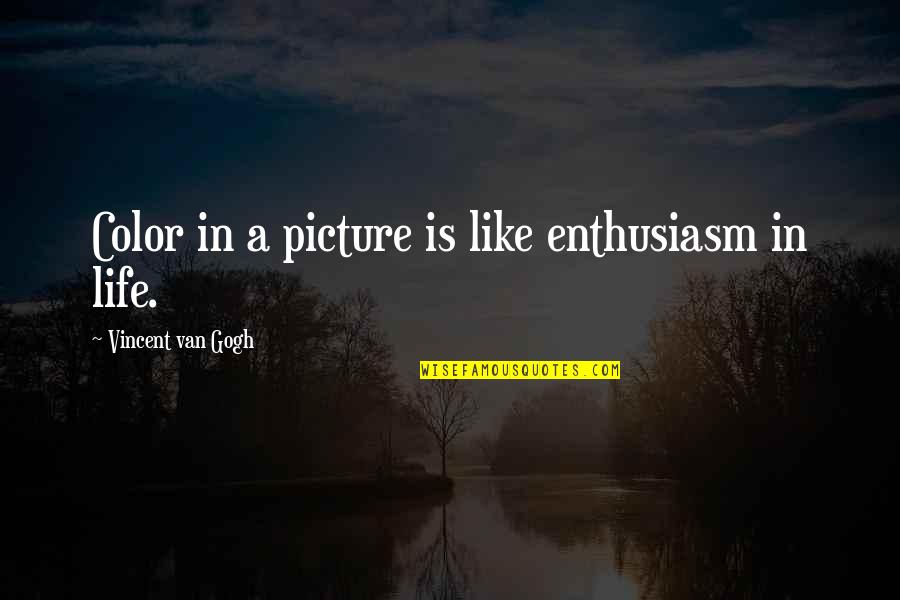 Color in a picture is like enthusiasm in life. —
Vincent Van Gogh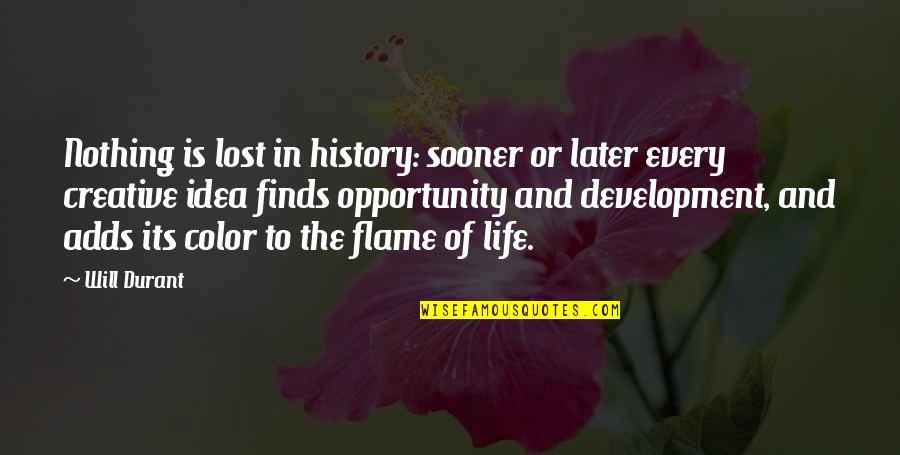 Nothing is lost in history: sooner or later every creative idea finds opportunity and development, and adds its color to the flame of life. —
Will Durant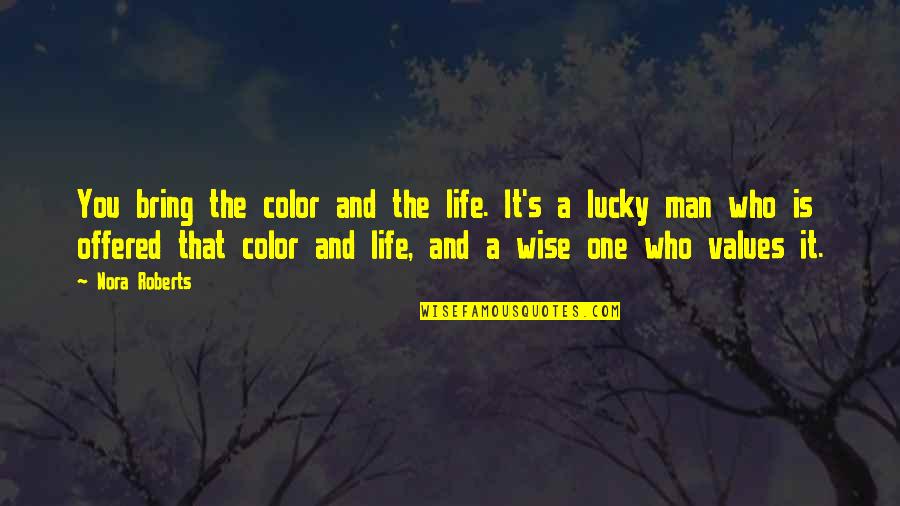 You bring the color and the life. It's a lucky man who is offered that color and life, and a wise one who values it. —
Nora Roberts