Change Your Mood Quotes
Collection of top 21 famous quotes about Change Your Mood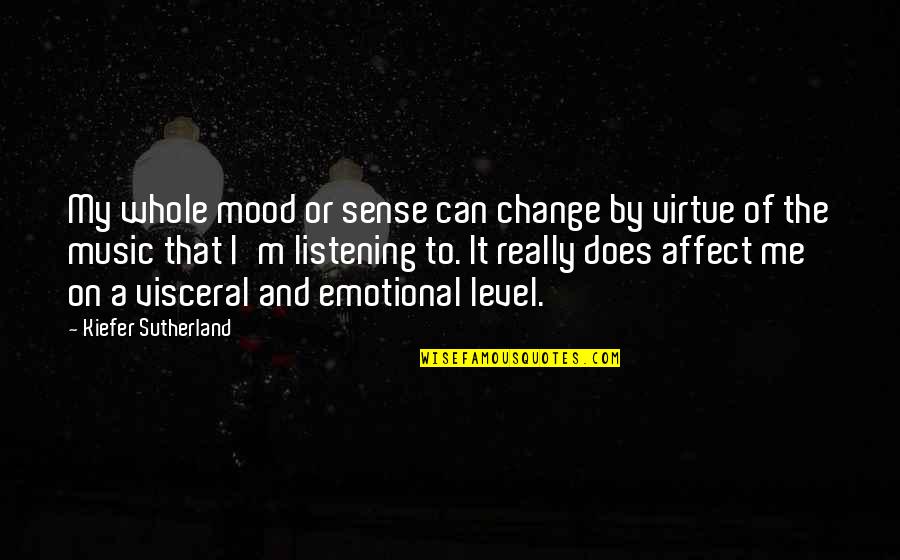 My whole mood or sense can change by virtue of the music that I'm listening to. It really does affect me on a visceral and emotional level.
—
Kiefer Sutherland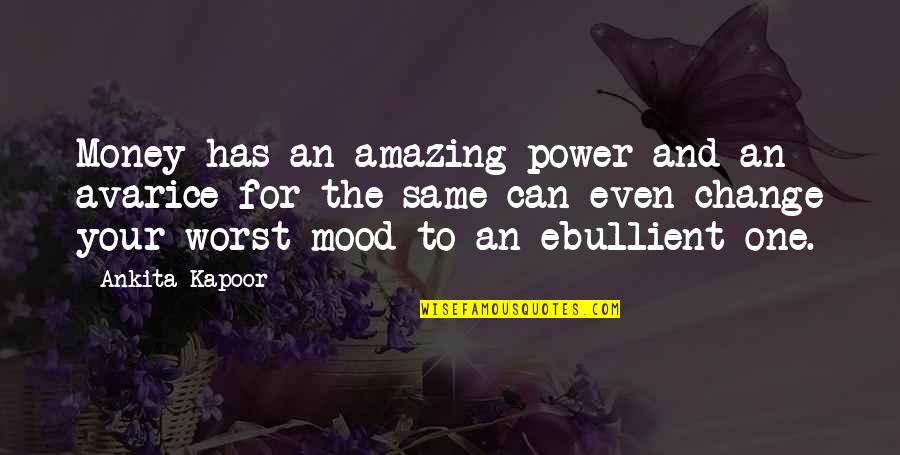 Money has an amazing power and an avarice for the same can even change your worst mood to an ebullient one.
—
Ankita Kapoor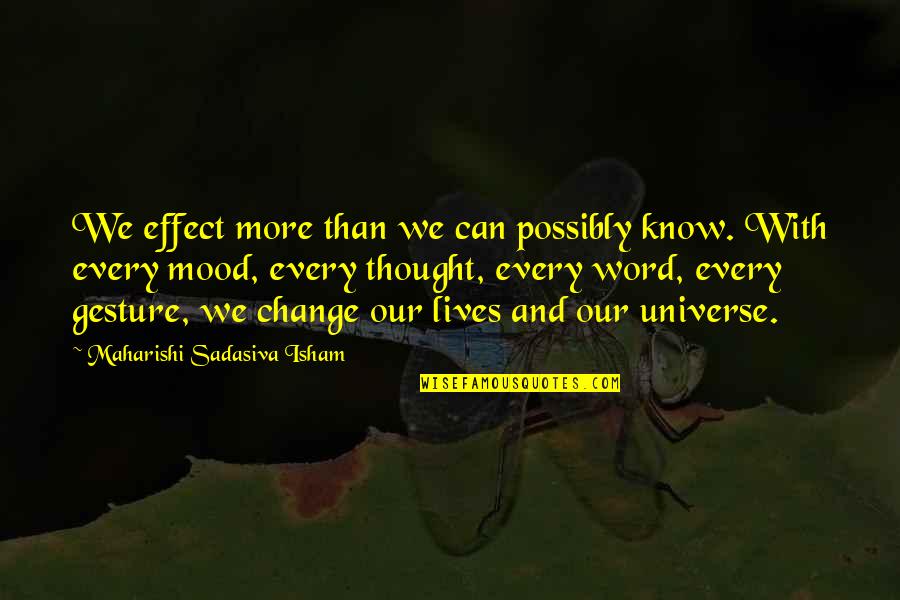 We effect more than we can possibly know. With every mood, every thought, every word, every gesture, we change our lives and our universe.
—
Maharishi Sadasiva Isham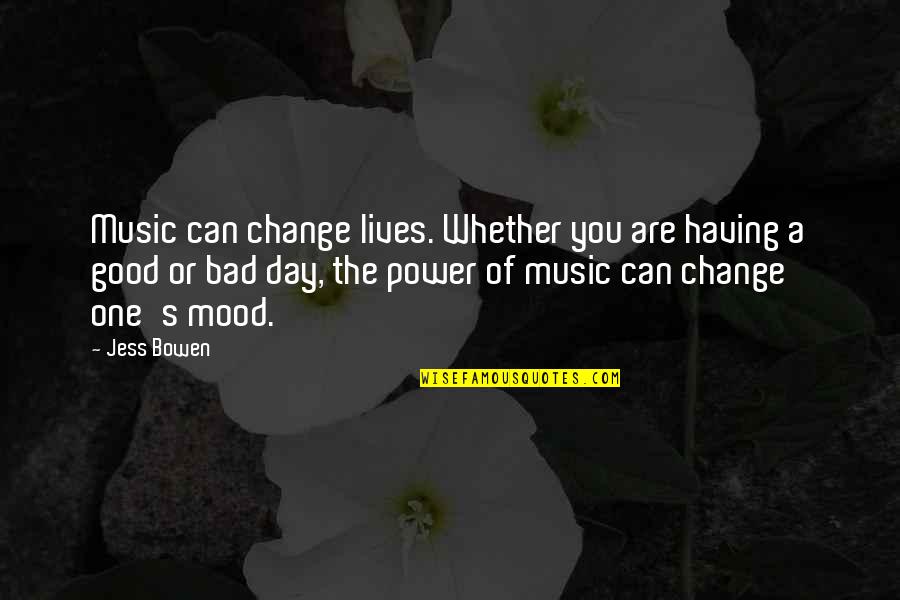 Music can change lives. Whether you are having a good or bad day, the power of music can change one's mood.
—
Jess Bowen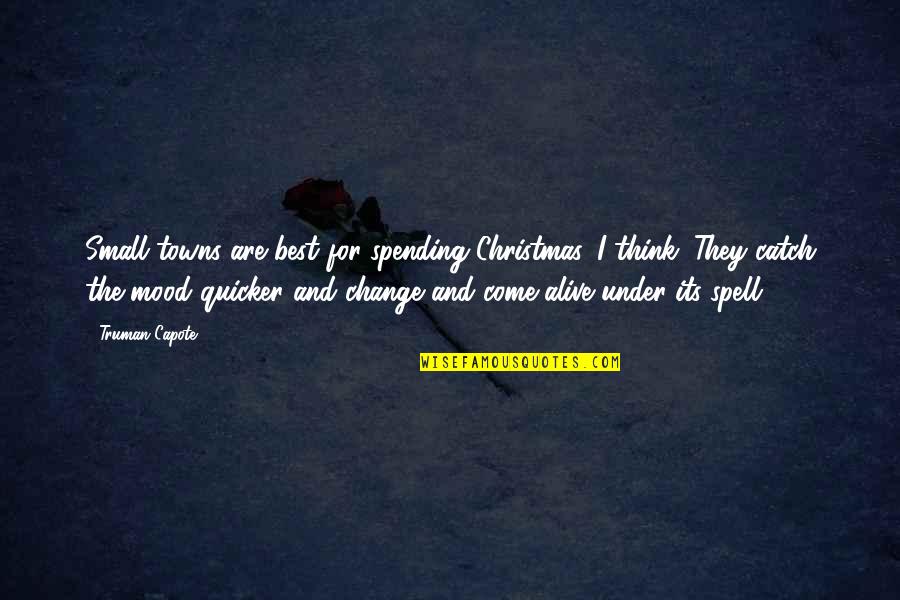 Small towns are best for spending Christmas, I think. They catch the mood quicker and change and come alive under its spell.
—
Truman Capote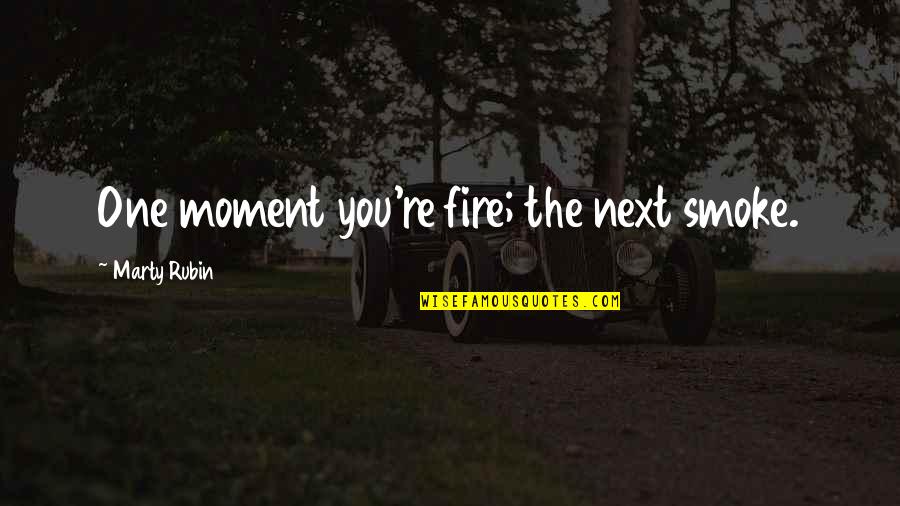 One moment you're fire; the next smoke. —
Marty Rubin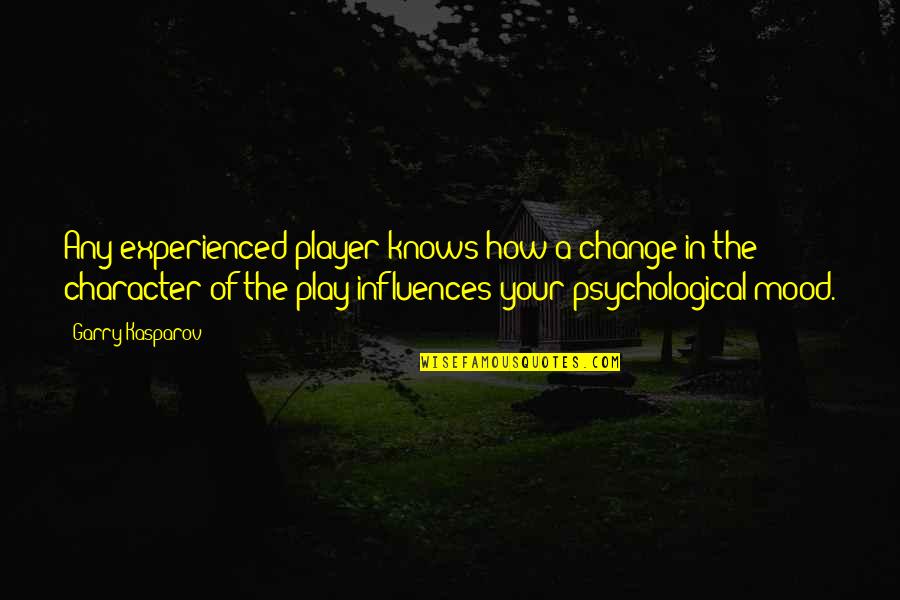 Any experienced player knows how a change in the character of the play influences your psychological mood. —
Garry Kasparov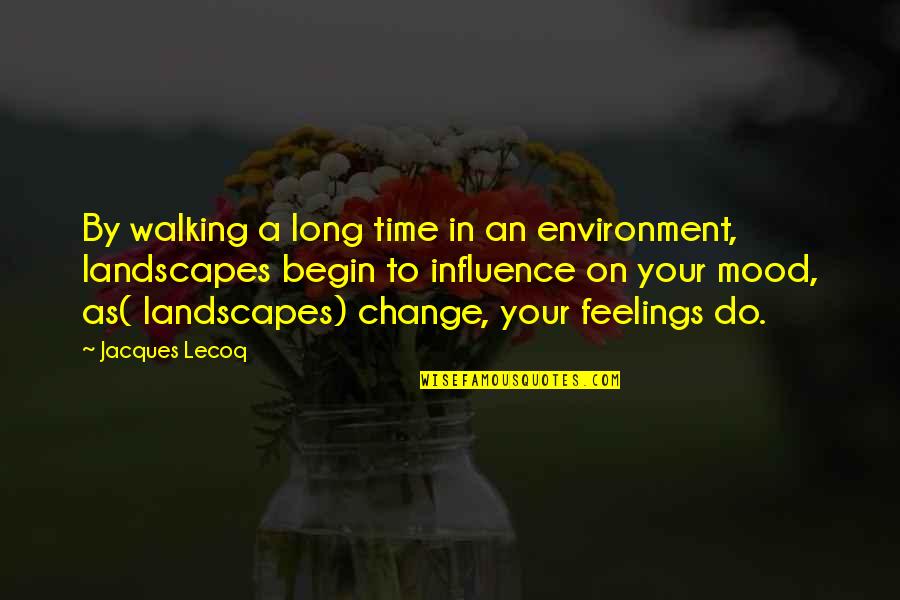 By walking a long time in an environment, landscapes begin to influence on your mood, as( landscapes) change, your feelings do. —
Jacques Lecoq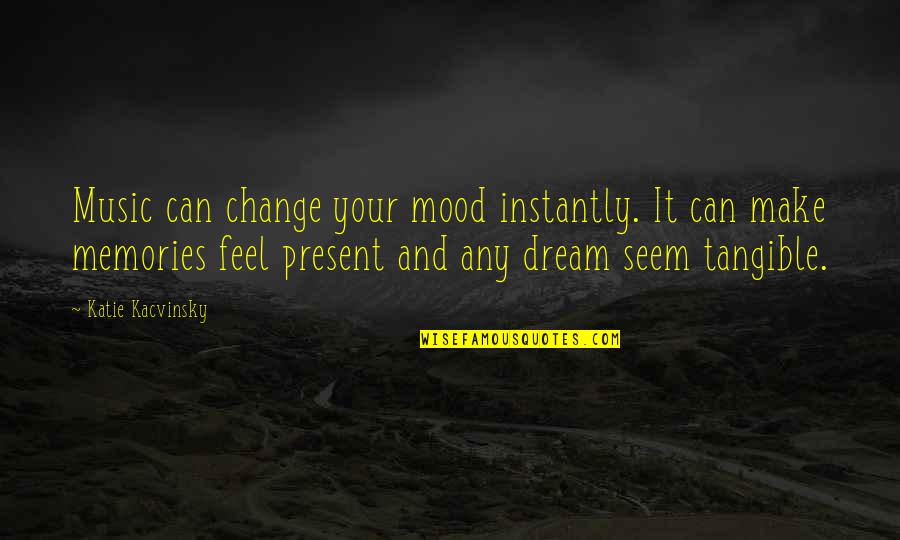 Music can
change your mood
instantly. It can make memories feel present and any dream seem tangible. —
Katie Kacvinsky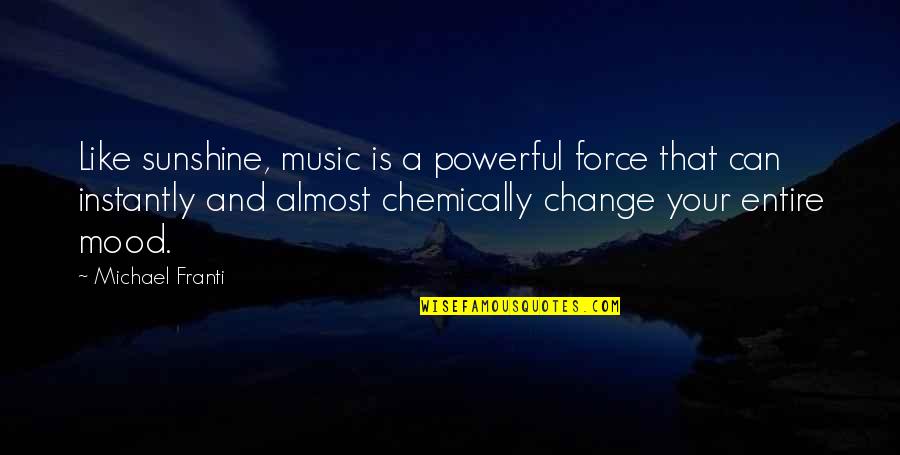 Like sunshine, music is a powerful force that can instantly and almost chemically change your entire mood. —
Michael Franti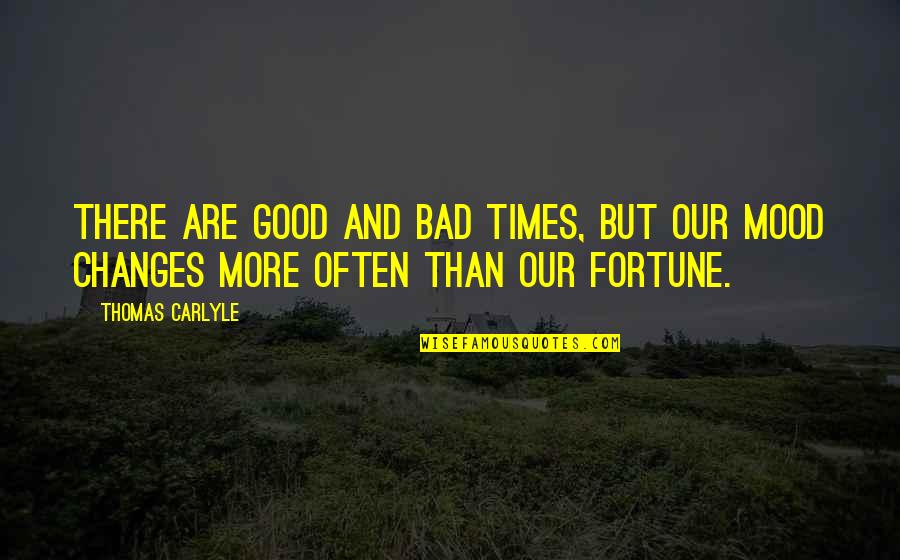 There are good and bad times, but our mood changes more often than our fortune. —
Thomas Carlyle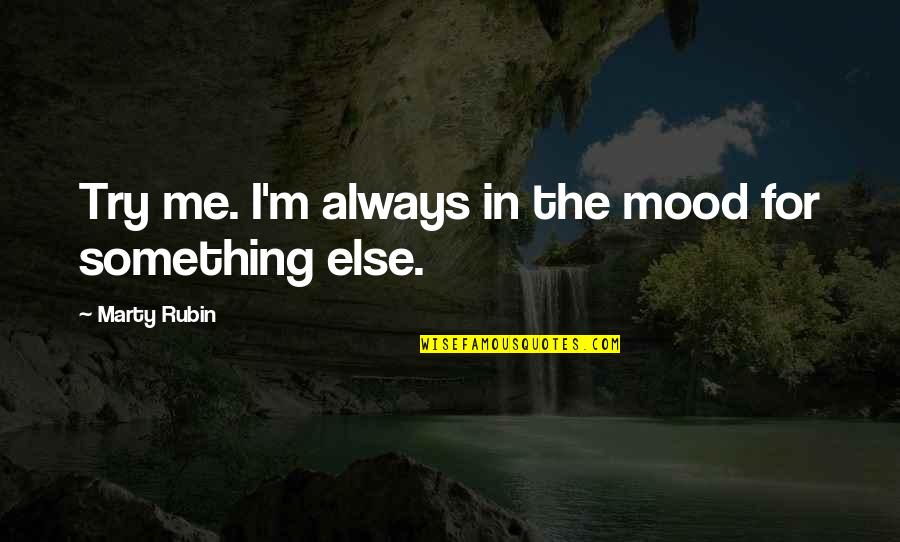 Try me. I'm always in the mood for something else. —
Marty Rubin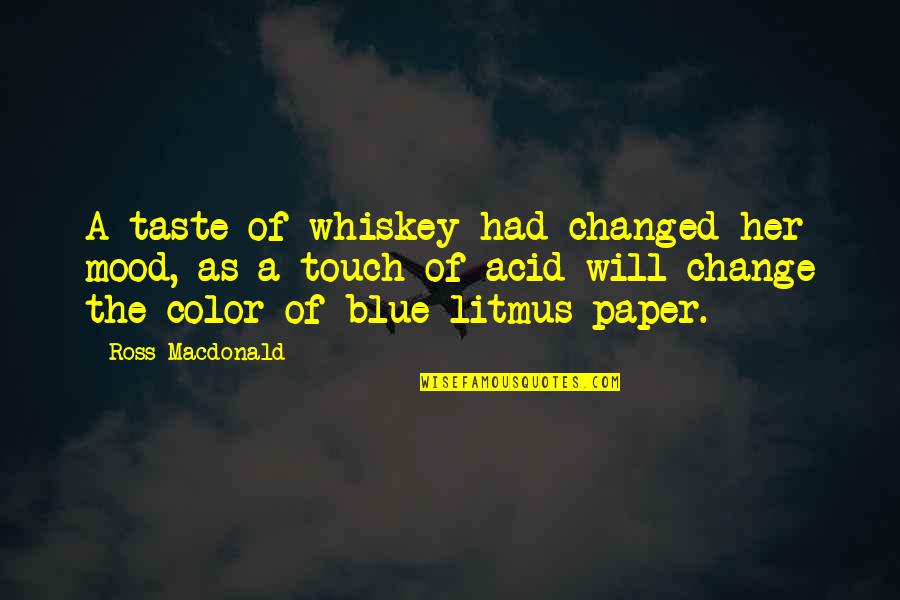 A taste of whiskey had changed her mood, as a touch of acid will change the color of blue litmus paper. —
Ross Macdonald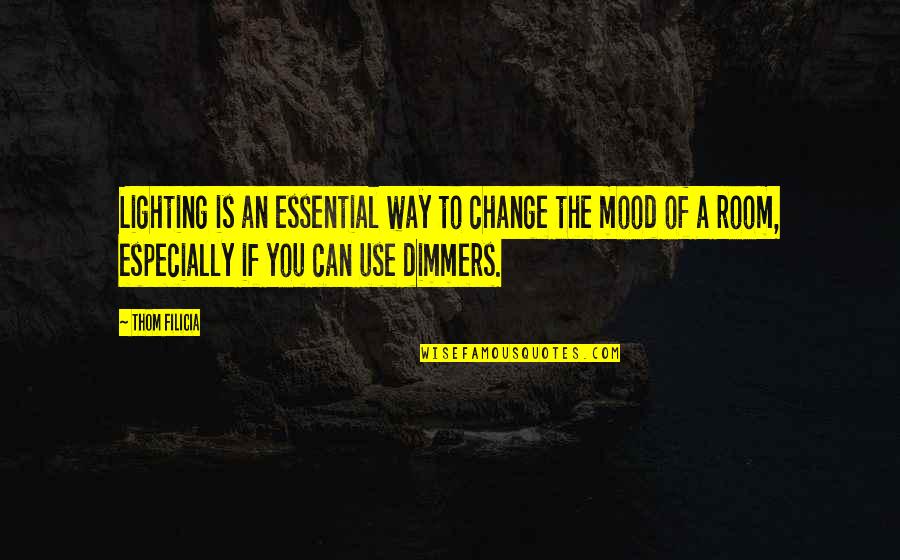 Lighting is an essential way to change the mood of a room, especially if you can use dimmers. —
Thom Filicia
You could never know when everything might change - a mood, a decision, a blanket. A life. They —
Richard Flanagan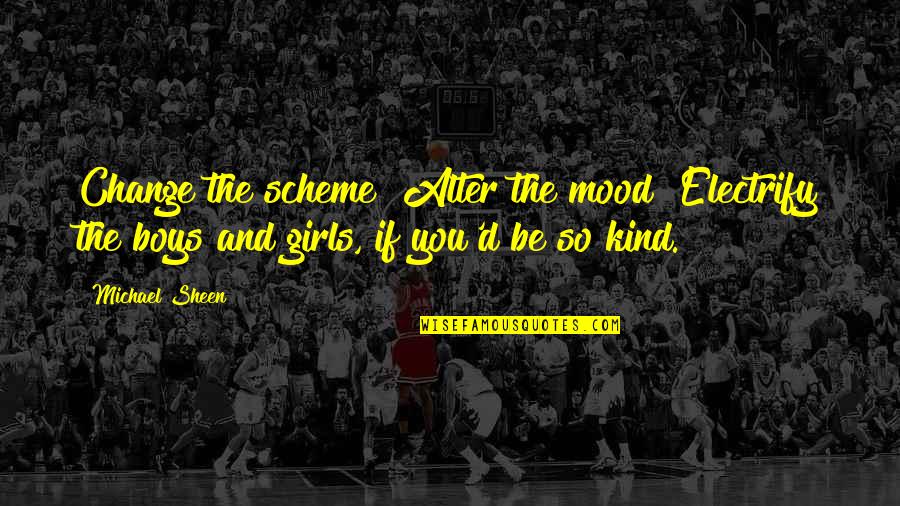 Change the scheme! Alter the mood! Electrify the boys and girls, if you'd be so kind. —
Michael Sheen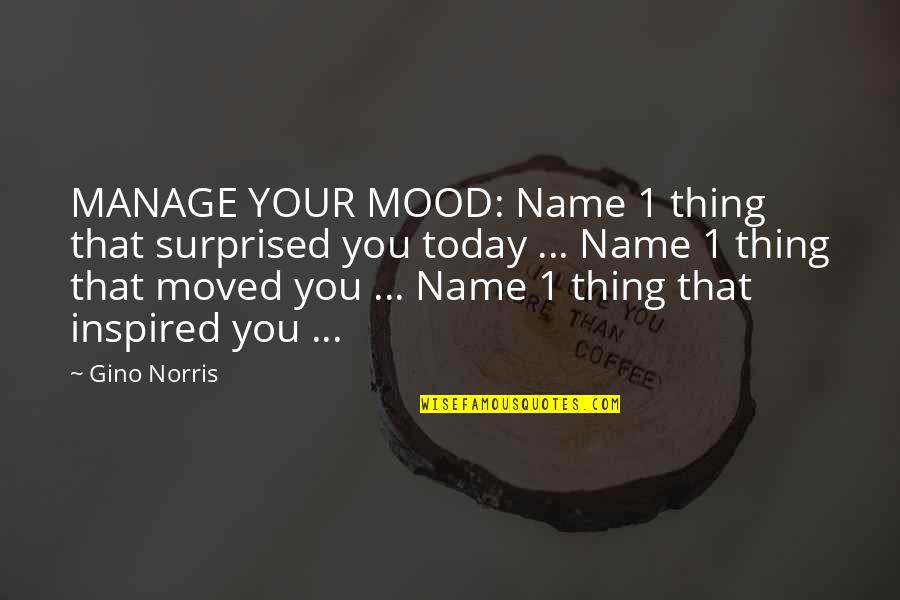 MANAGE YOUR MOOD: Name 1 thing that surprised you today ... Name 1 thing that moved you ... Name 1 thing that inspired you ... —
Gino Norris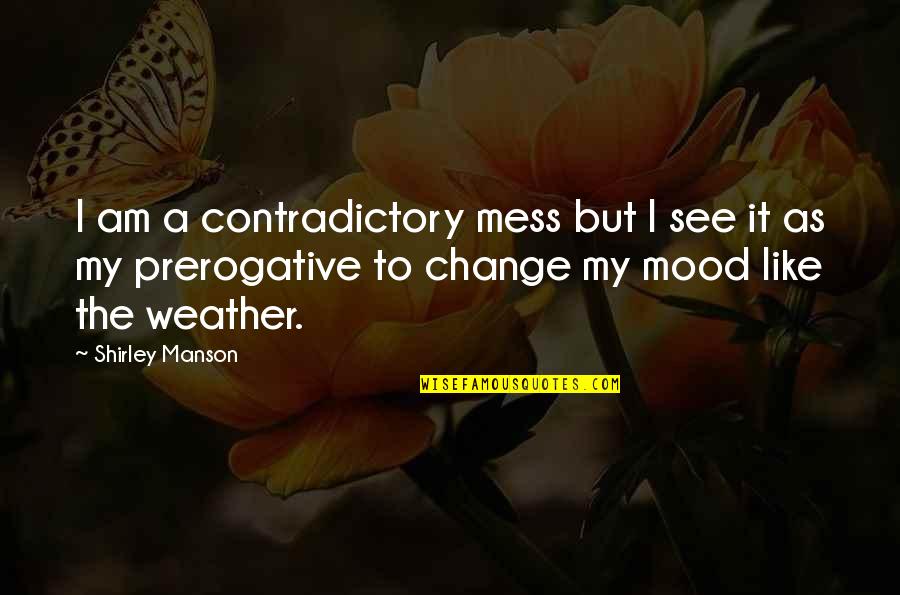 I am a contradictory mess but I see it as my prerogative to change my mood like the weather. —
Shirley Manson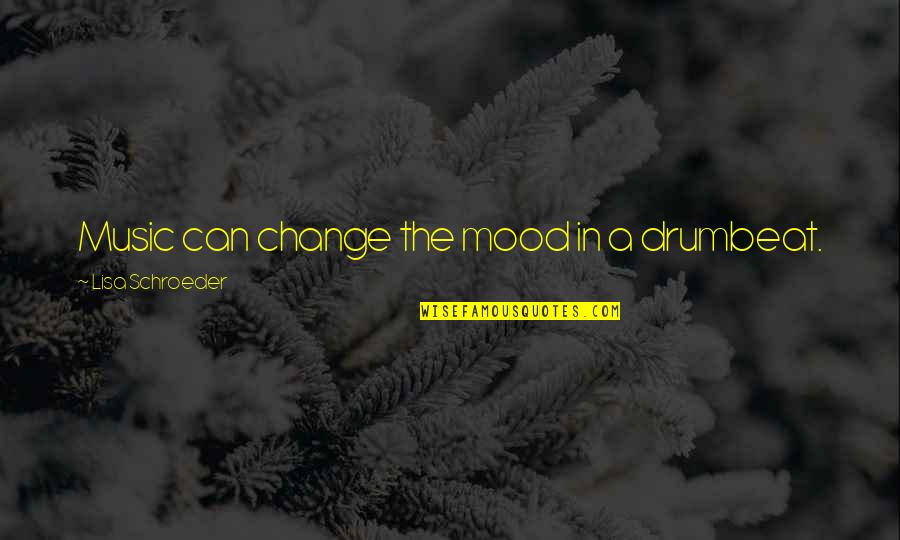 Music
can change the
mood in a
drumbeat. —
Lisa Schroeder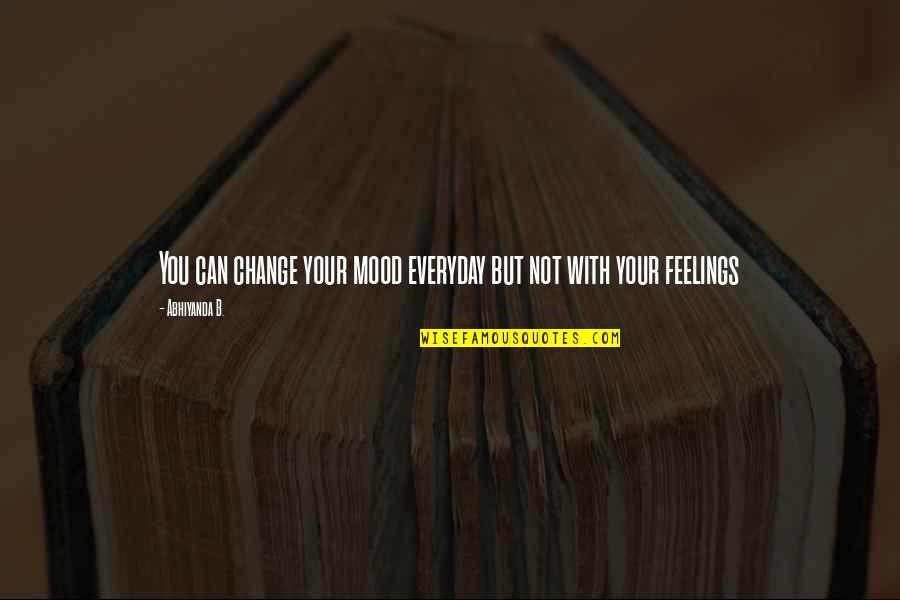 You can
change your mood
everyday but not with your feelings —
Abhiyanda B.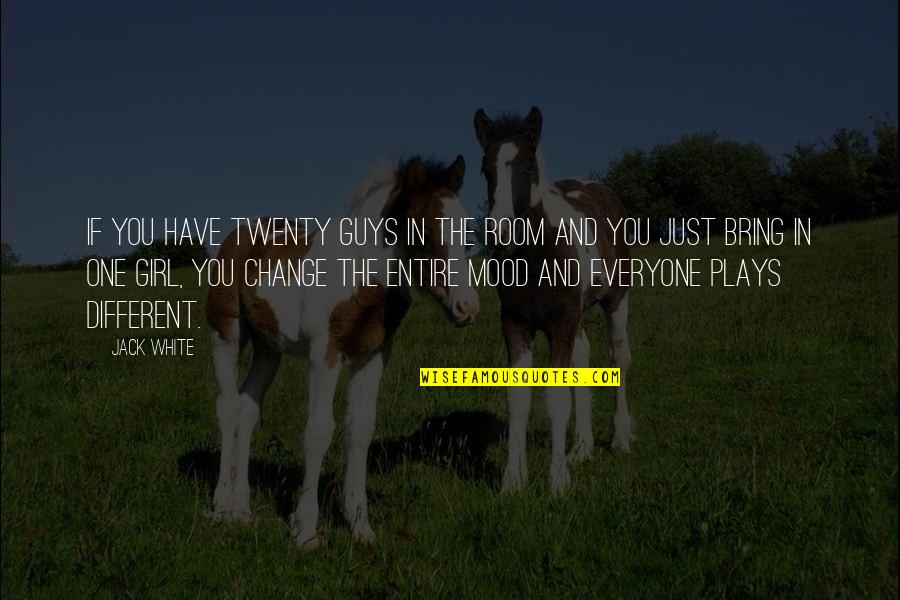 If you have twenty guys in the room and you just bring in one girl, you change the entire mood and everyone plays different. —
Jack White