Branches And Leaves Quotes
Collection of top 24 famous quotes about Branches And Leaves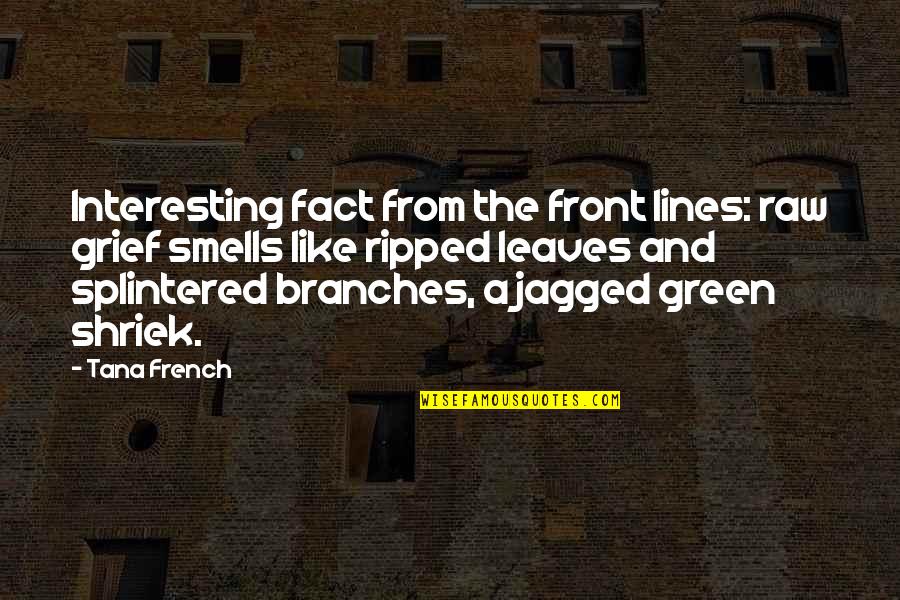 Interesting fact from the front lines: raw grief smells like ripped leaves and splintered branches, a jagged green shriek.
—
Tana French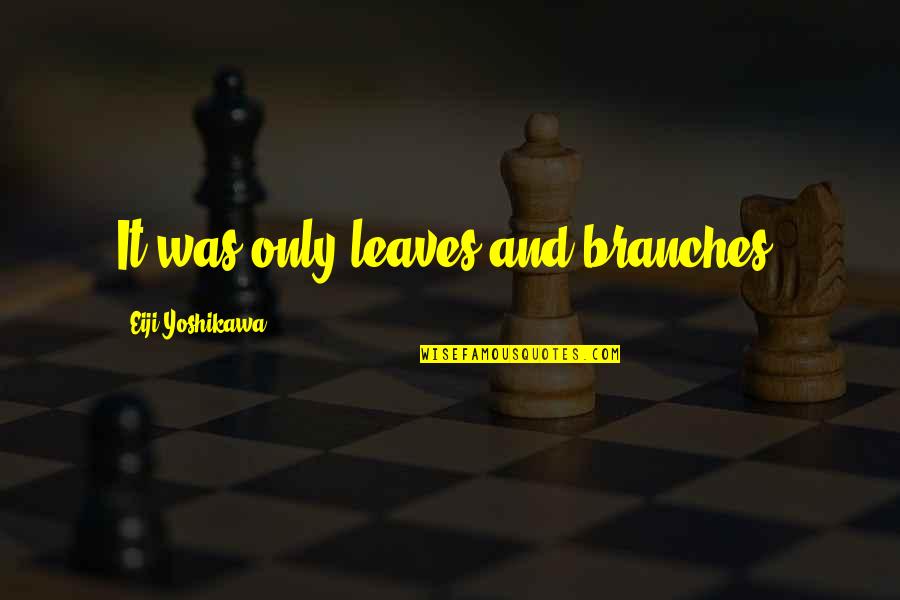 It was only leaves and branches.
—
Eiji Yoshikawa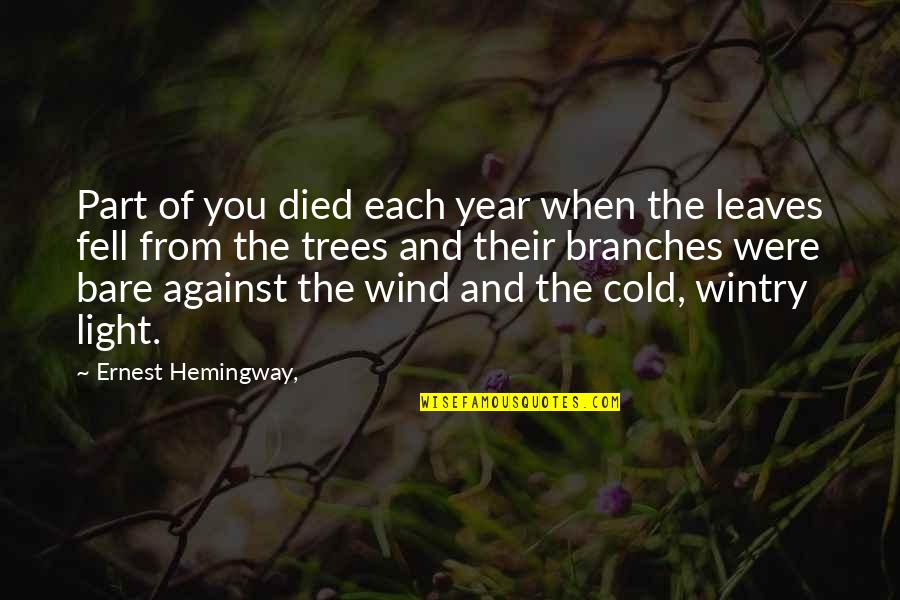 Part of you died each year when the leaves fell from the trees and their branches were bare against the wind and the cold, wintry light.
—
Ernest Hemingway,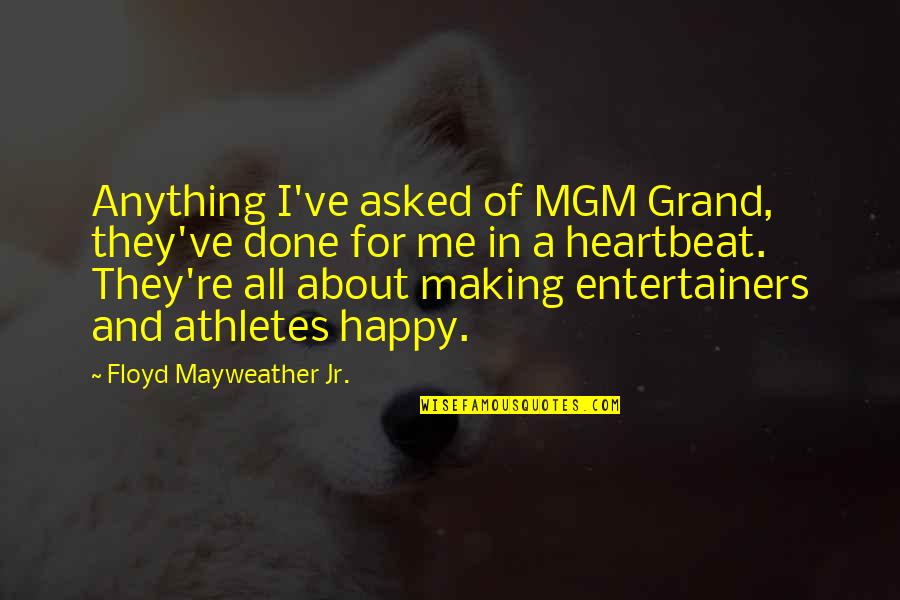 Anything I've asked of MGM Grand, they've done for me in a heartbeat. They're all about making entertainers and athletes happy.
—
Floyd Mayweather Jr.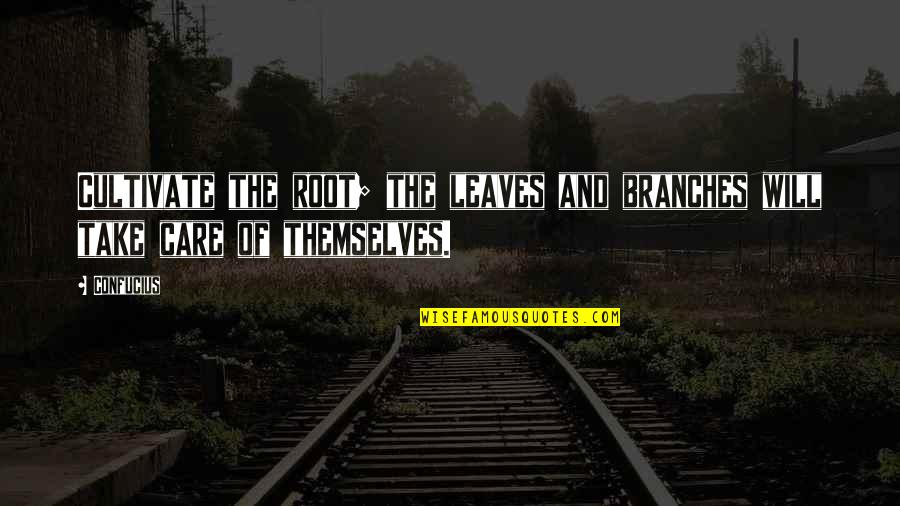 Cultivate the root; the leaves and branches will take care of themselves.
—
Confucius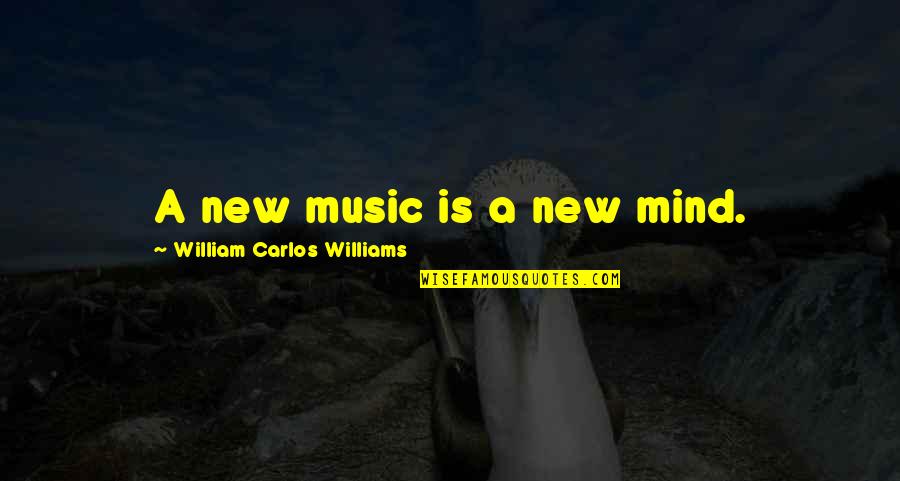 A new music is a new mind.
—
William Carlos Williams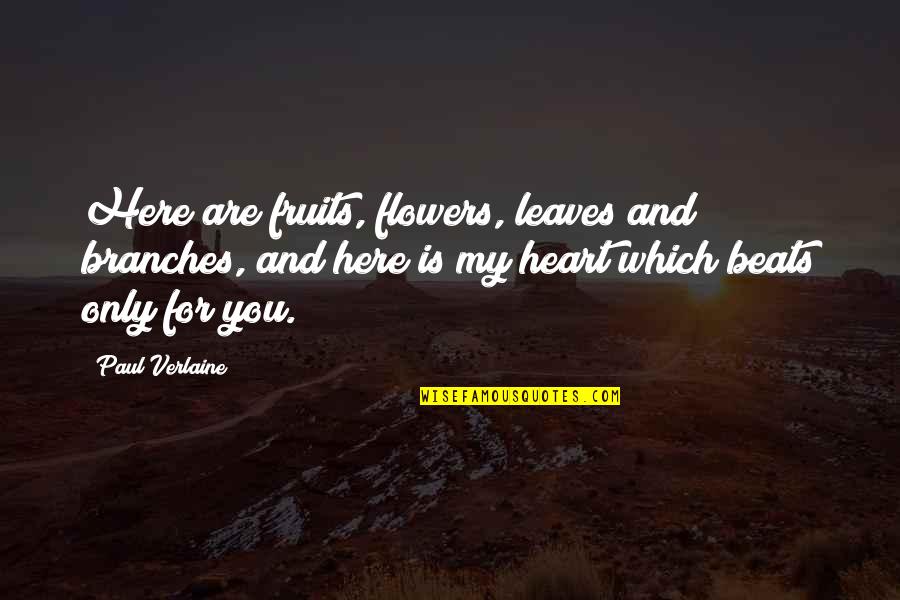 Here are fruits, flowers, leaves and branches, and here is my heart which beats only for you. —
Paul Verlaine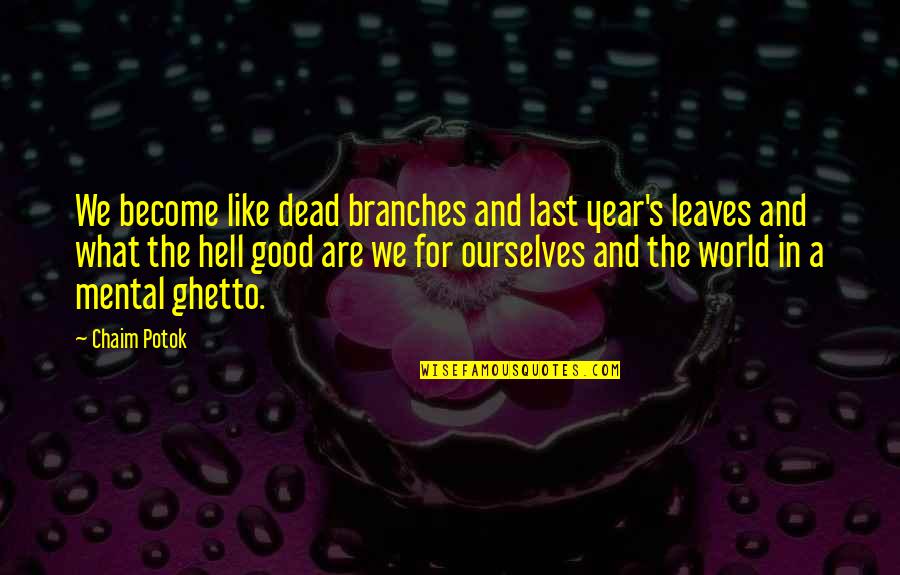 We become like dead branches and last year's leaves and what the hell good are we for ourselves and the world in a mental ghetto. —
Chaim Potok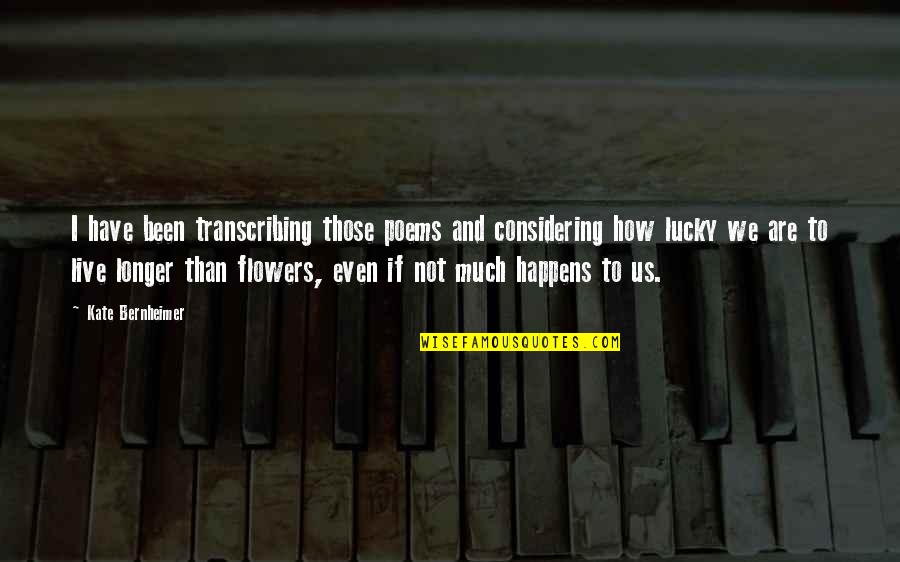 I have been transcribing those poems and considering how lucky we are to live longer than flowers, even if not much happens to us. —
Kate Bernheimer
Learning is to a man as the leaves and branches are to a tree, and it can be said that he should simply not be without it. —
Takeda Shingen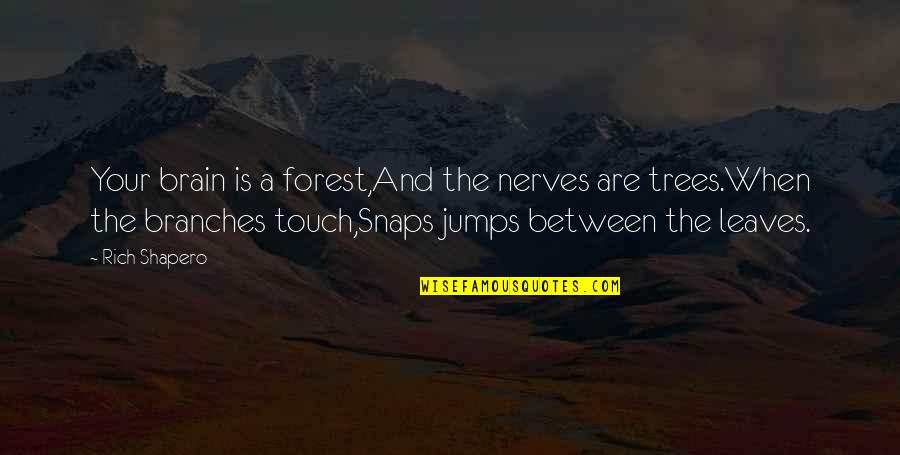 Your brain is a forest,
And the nerves are trees.
When the branches touch,
Snaps jumps between the leaves. —
Rich Shapero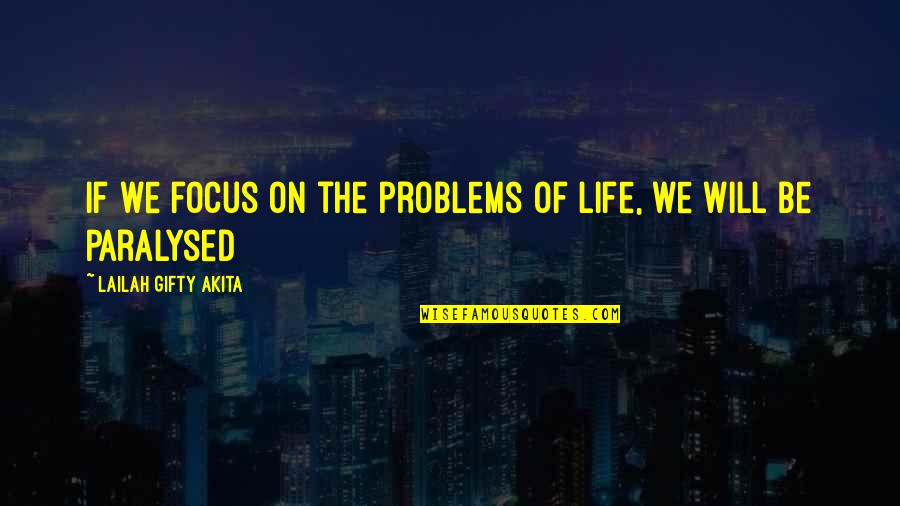 If we focus on the problems of life, we will be paralysed —
Lailah Gifty Akita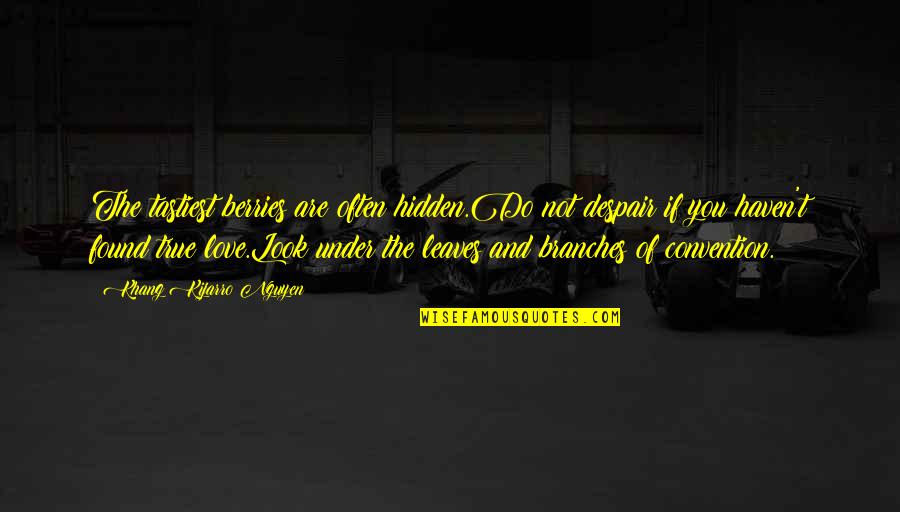 The tastiest berries are often hidden.
Do not despair if you haven't found true love.
Look under the leaves and branches of convention. —
Khang Kijarro Nguyen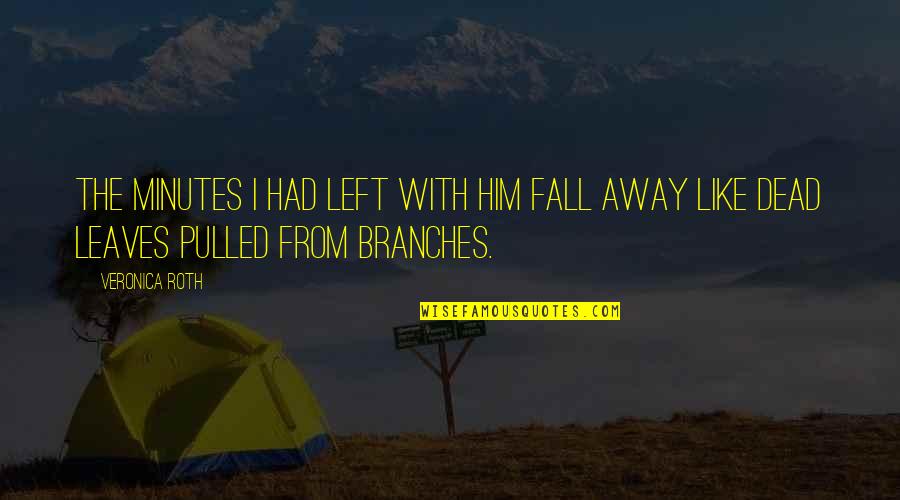 The minutes I had left with him fall away like dead leaves pulled from branches. —
Veronica Roth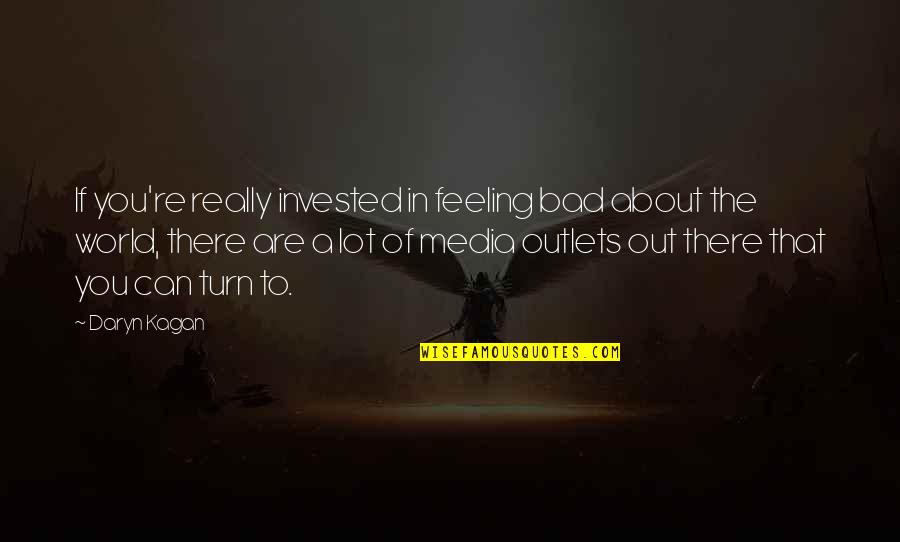 If you're really invested in feeling bad about the world, there are a lot of media outlets out there that you can turn to. —
Daryn Kagan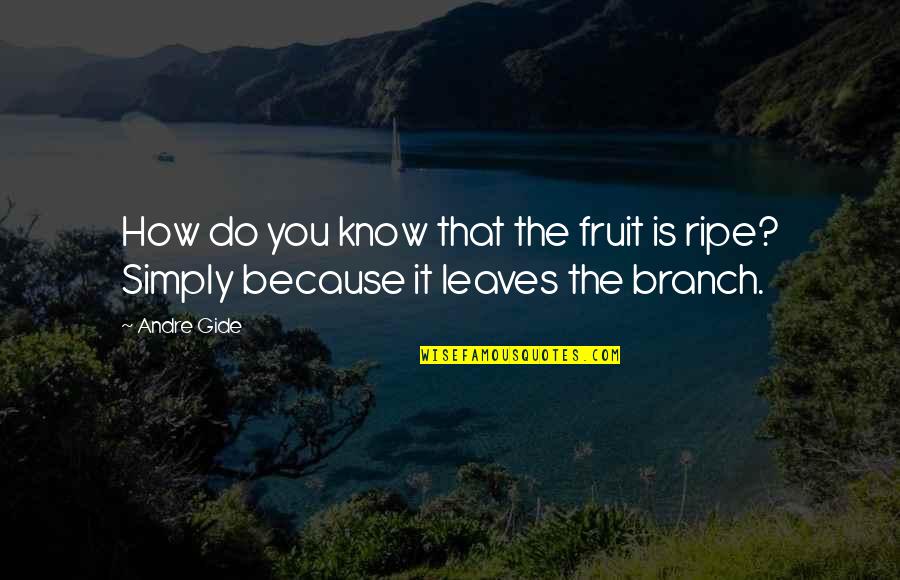 How do you know that the fruit is ripe? Simply because it leaves the branch. —
Andre Gide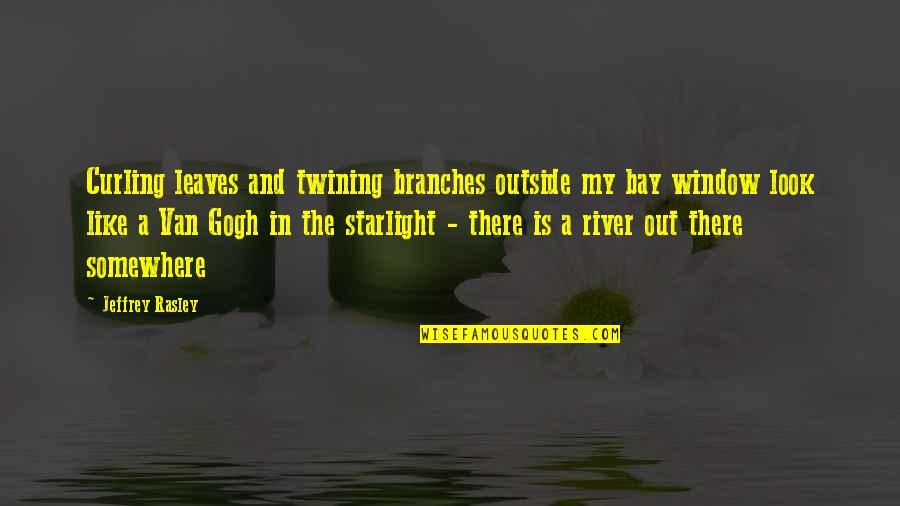 Curling leaves and twining branches outside my bay window look like a Van Gogh in the starlight - there is a river out there somewhere —
Jeffrey Rasley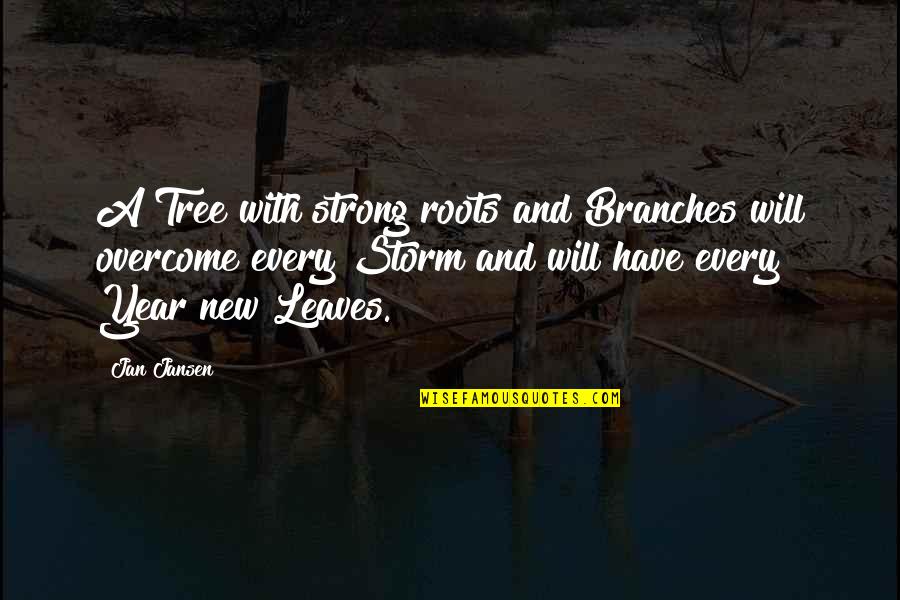 A Tree with strong roots and Branches will overcome every Storm and will have every Year new Leaves. —
Jan Jansen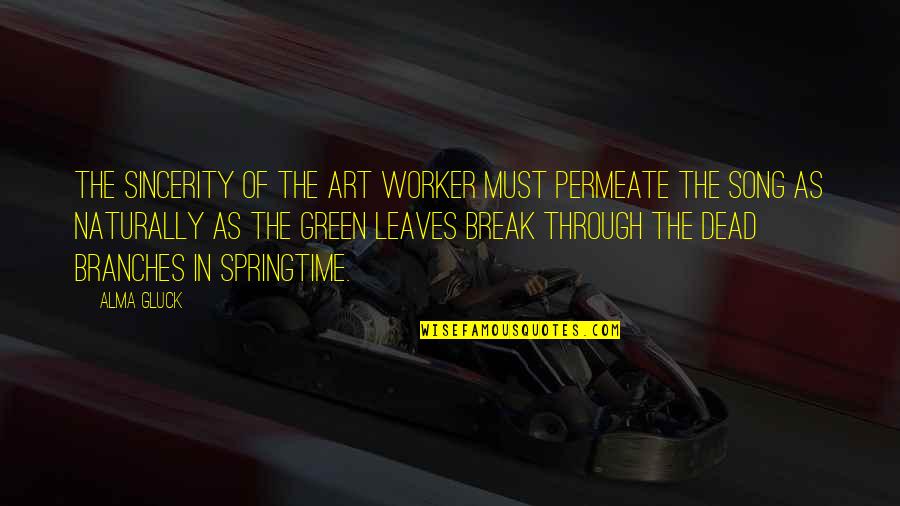 The sincerity of the art worker must permeate the song as naturally as the green leaves break through the dead branches in springtime. —
Alma Gluck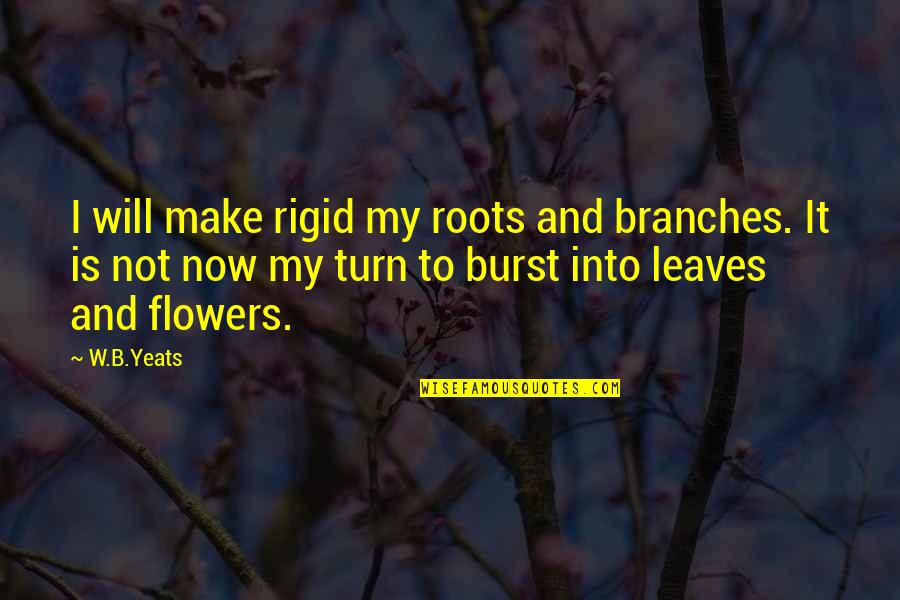 I will make rigid my roots and branches. It is not now my turn to burst into leaves and flowers. —
W.B.Yeats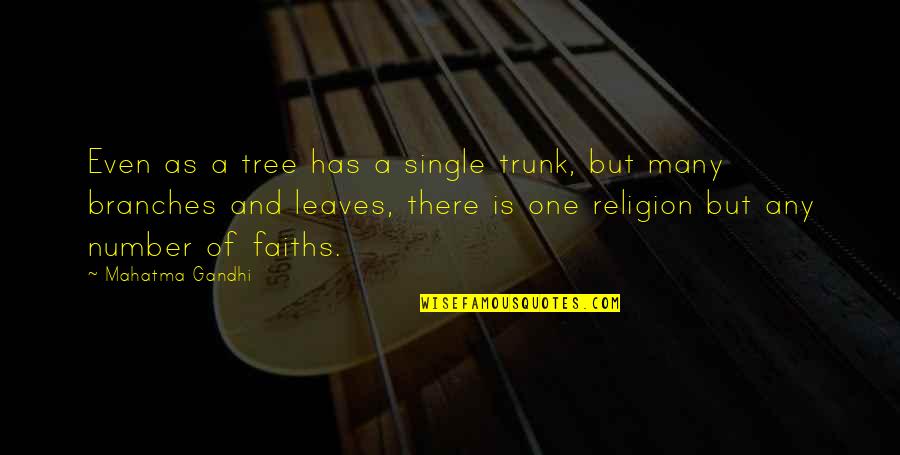 Even as a tree has a single trunk, but many
branches and leaves
, there is one religion but any number of faiths. —
Mahatma Gandhi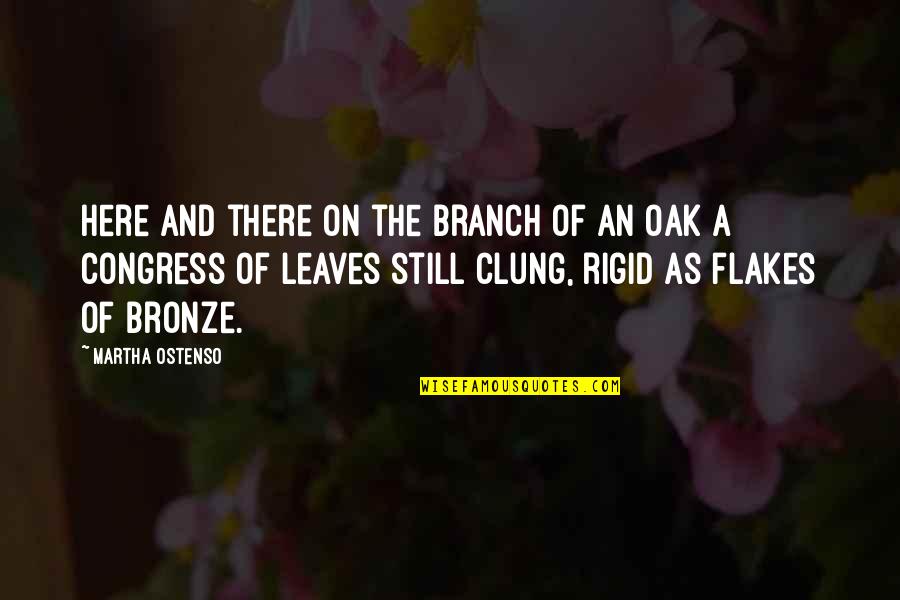 Here and there on the branch of an oak a congress of leaves still clung, rigid as flakes of bronze. —
Martha Ostenso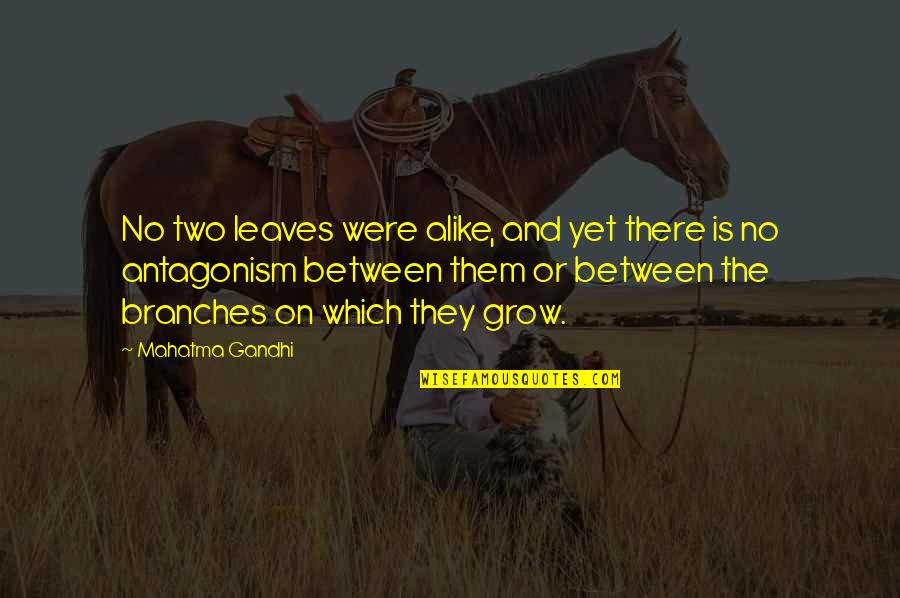 No two leaves were alike, and yet there is no antagonism between them or between the branches on which they grow. —
Mahatma Gandhi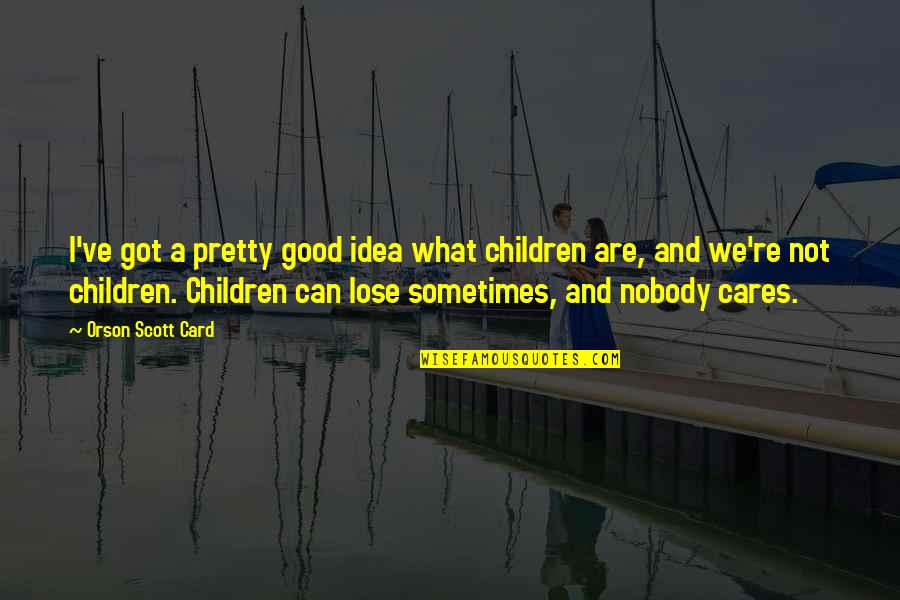 I've got a pretty good idea what children are, and we're not children. Children can lose sometimes, and nobody cares. —
Orson Scott Card