Best Unhappy Love Quotes
Collection of top 32 famous quotes about Best Unhappy Love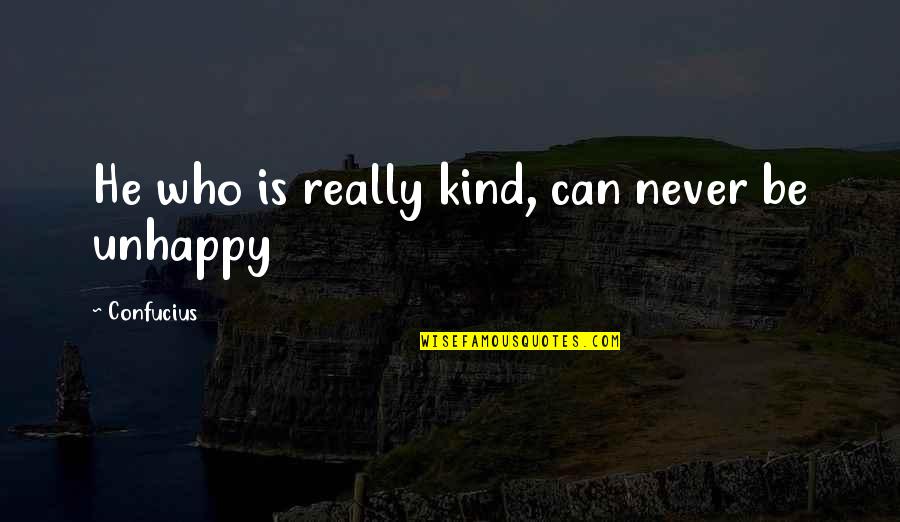 He who is really kind, can never be unhappy
—
Confucius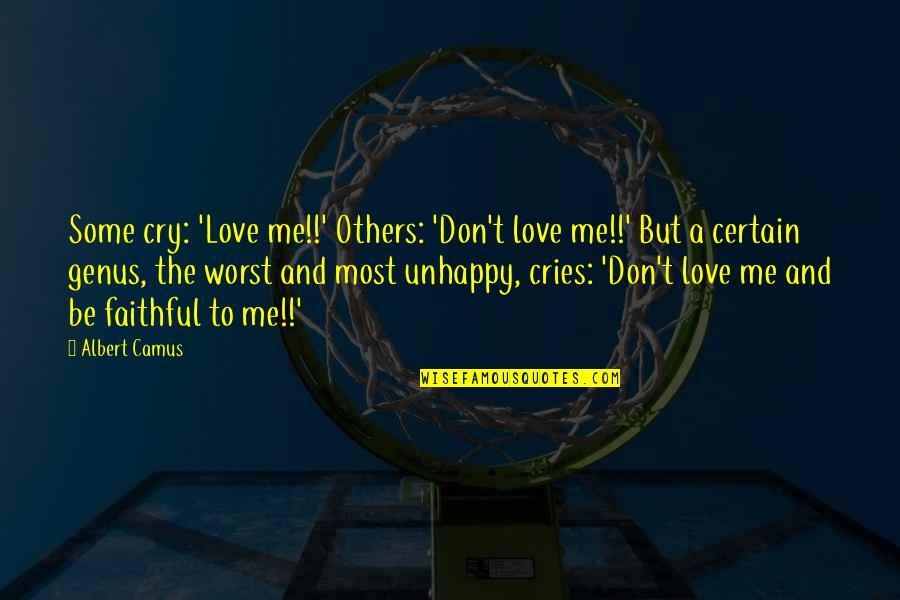 Some cry: 'Love me!!' Others: 'Don't love me!!' But a certain genus, the worst and most unhappy, cries: 'Don't love me and be faithful to me!!'
—
Albert Camus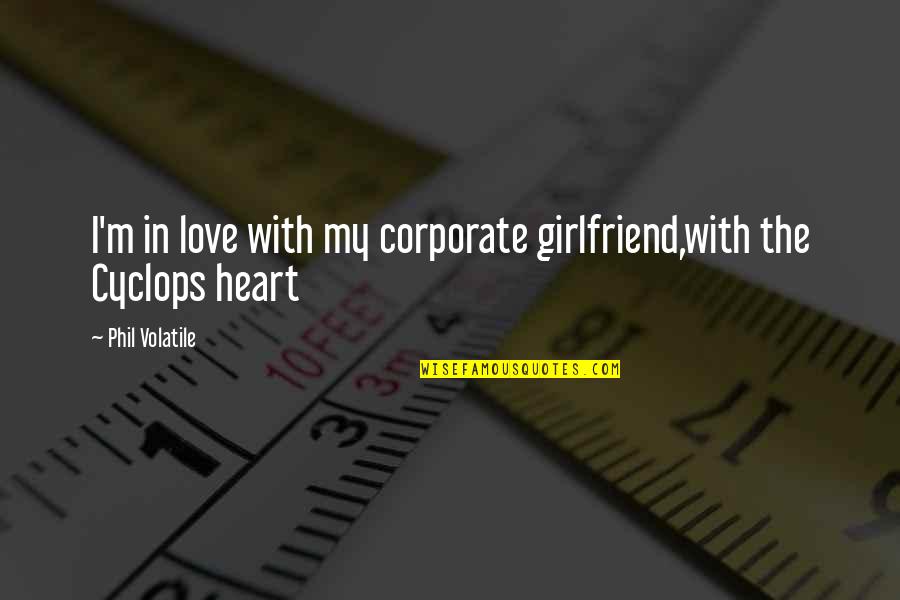 I'm in love with my corporate girlfriend,
with the Cyclops heart
—
Phil Volatile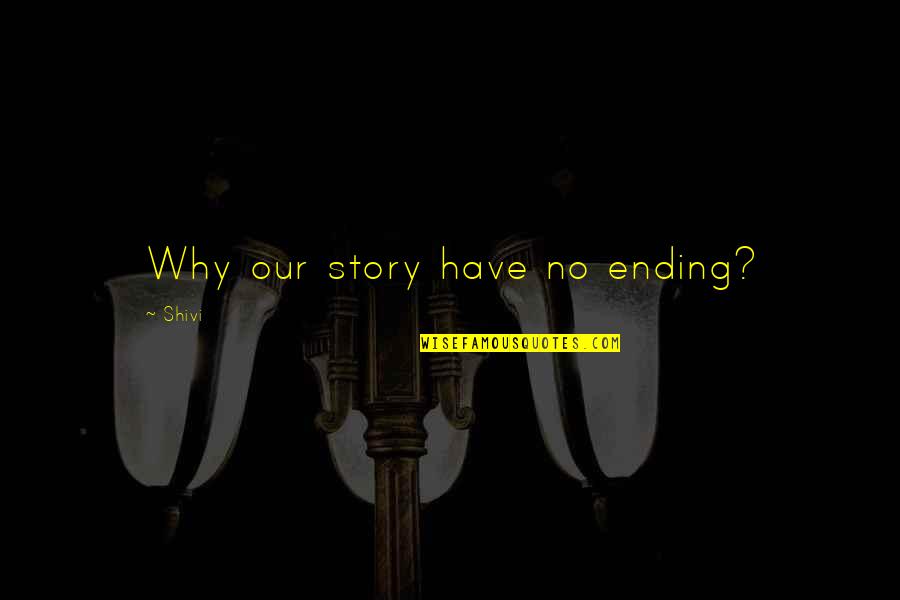 Why our story have no ending?
—
Shivi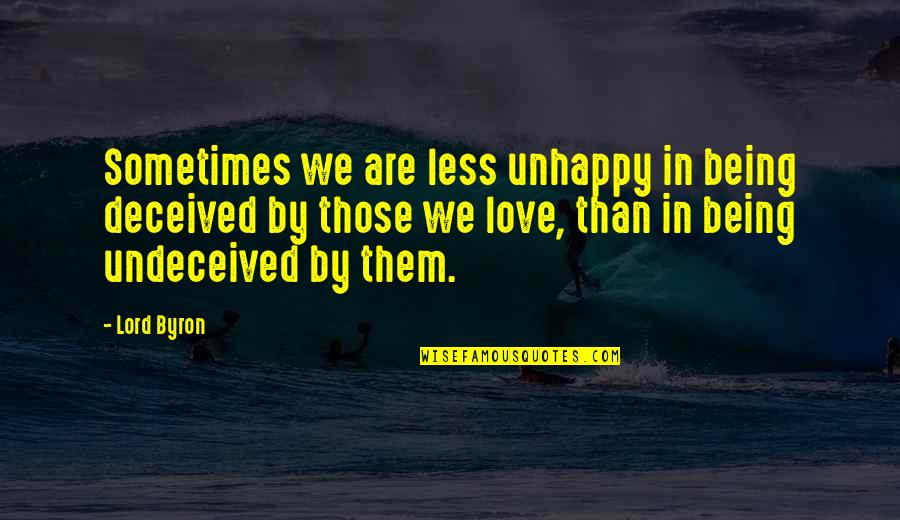 Sometimes we are less unhappy in being deceived by those we love, than in being undeceived by them.
—
Lord Byron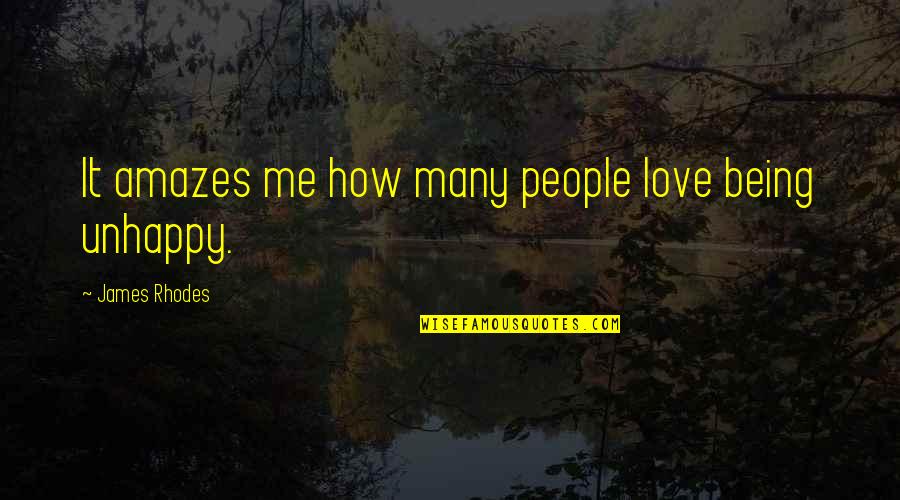 It amazes me how many people love being unhappy.
—
James Rhodes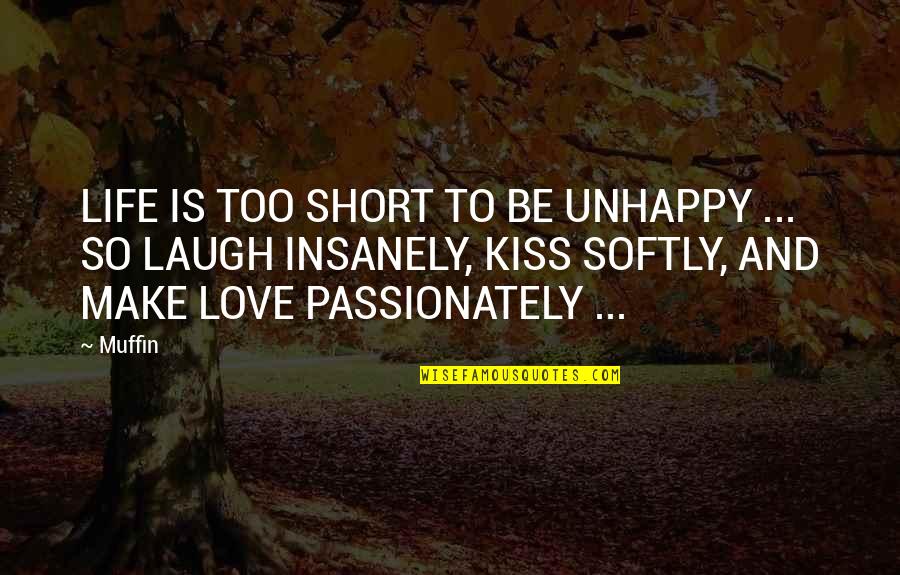 LIFE IS TOO SHORT TO BE UNHAPPY ... SO LAUGH INSANELY, KISS SOFTLY, AND MAKE LOVE PASSIONATELY ...
—
Muffin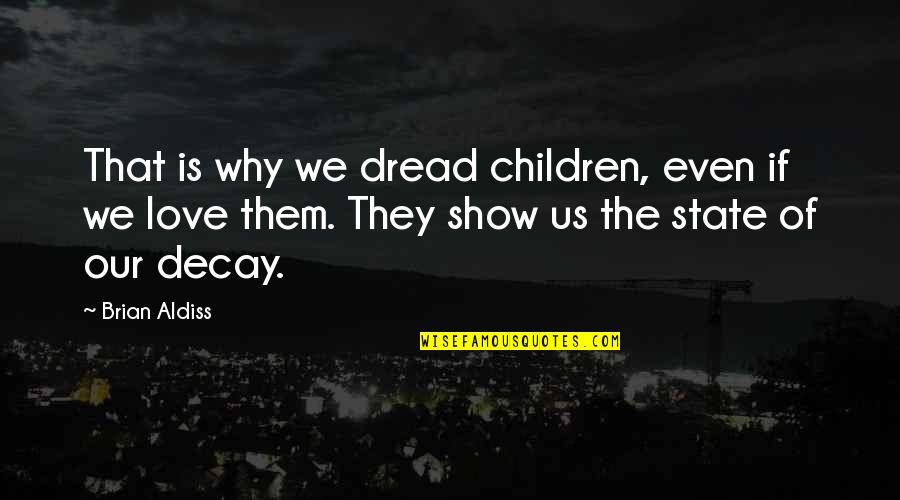 That is why we dread children, even if we love them. They show us the state of our decay.
—
Brian Aldiss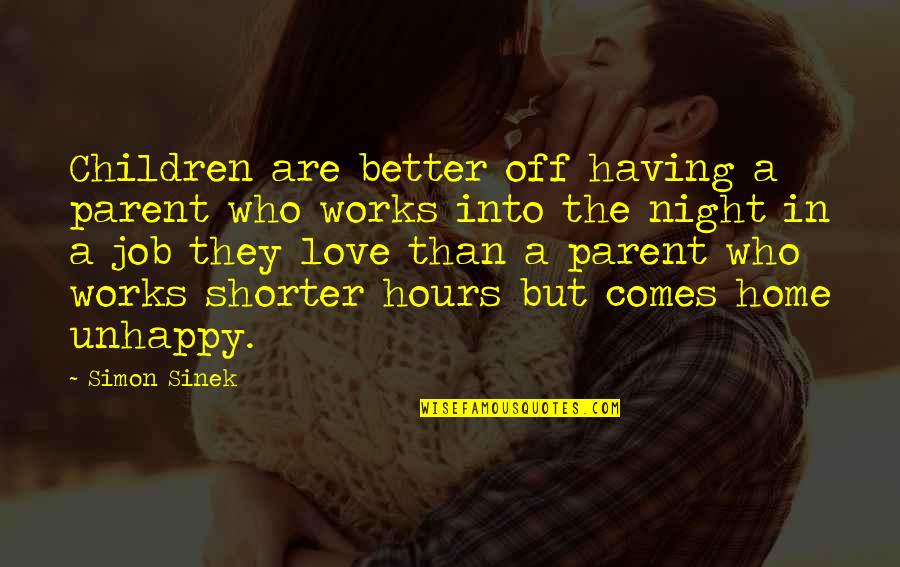 Children are better off having a parent who works into the night in a job they love than a parent who works shorter hours but comes home unhappy.
—
Simon Sinek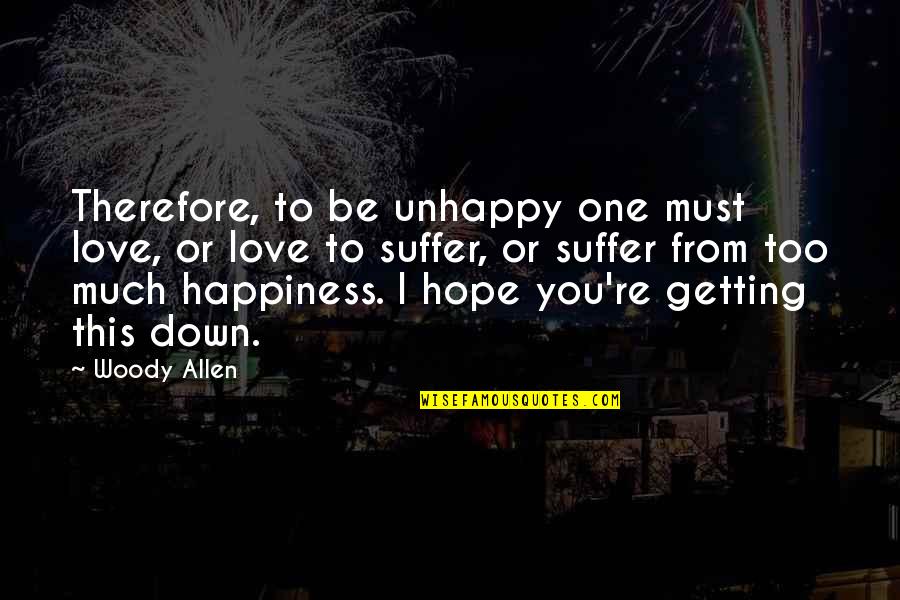 Therefore, to be unhappy one must love, or love to suffer, or suffer from too much happiness. I hope you're getting this down.
—
Woody Allen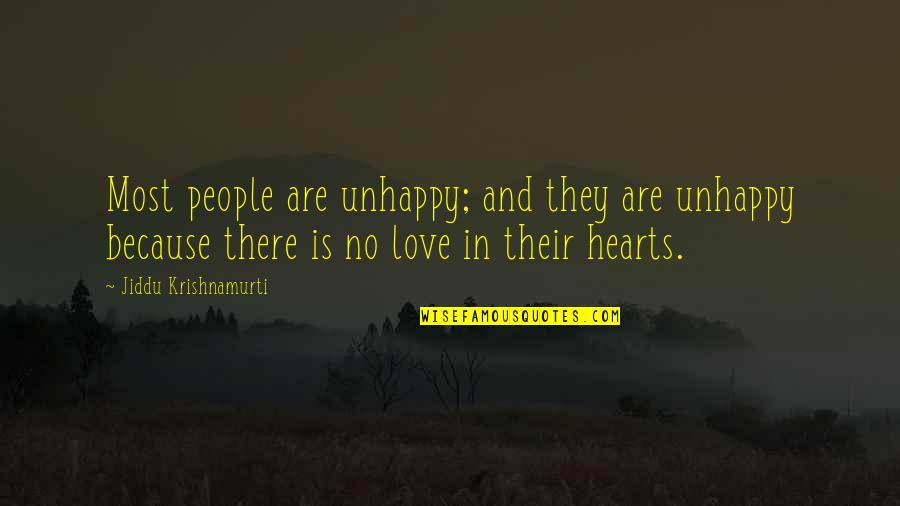 Most people are unhappy; and they are unhappy because there is no love in their hearts. —
Jiddu Krishnamurti
I would rather live a joyful simple life, doing what I love, than to be unhappy and rich. —
Lailah Gifty Akita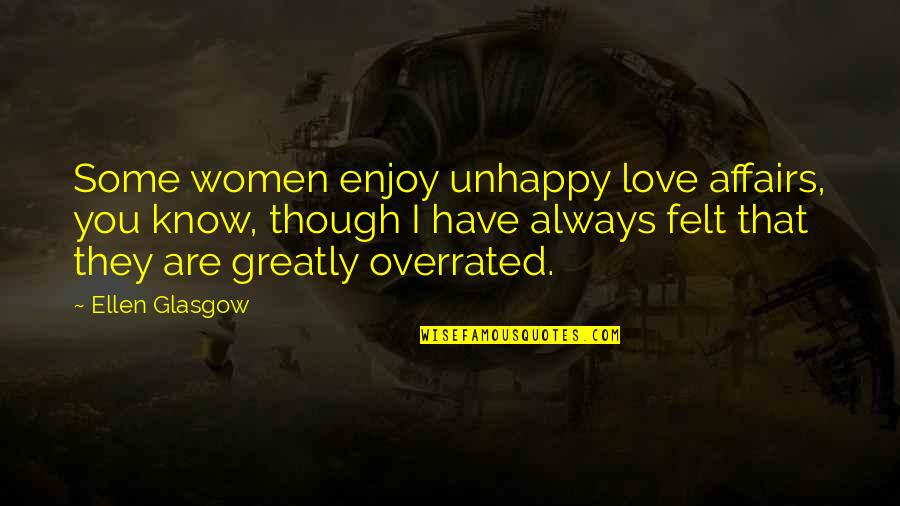 Some women enjoy unhappy love affairs, you know, though I have always felt that they are greatly overrated. —
Ellen Glasgow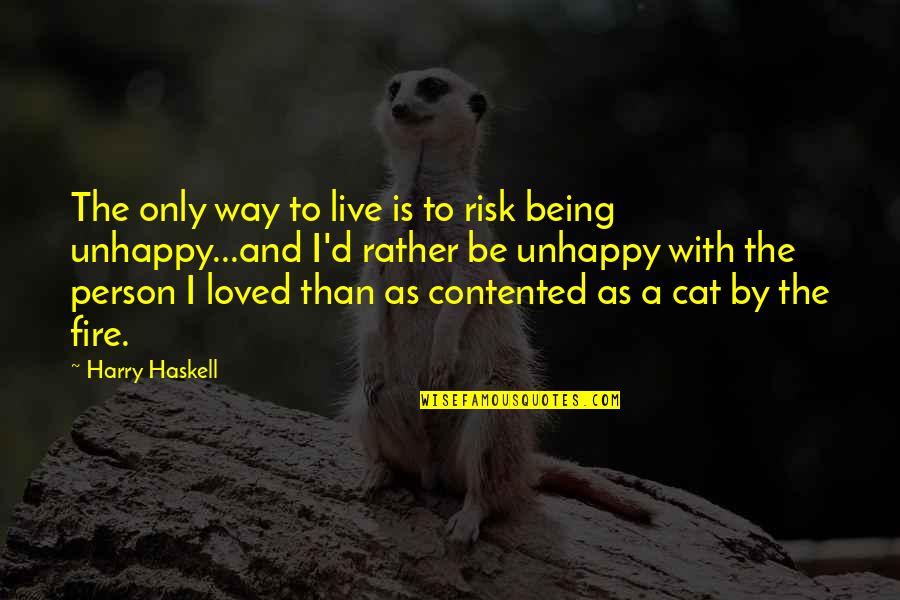 The only way to live is to risk being unhappy...and I'd rather be unhappy with the person I loved than as contented as a cat by the fire. —
Harry Haskell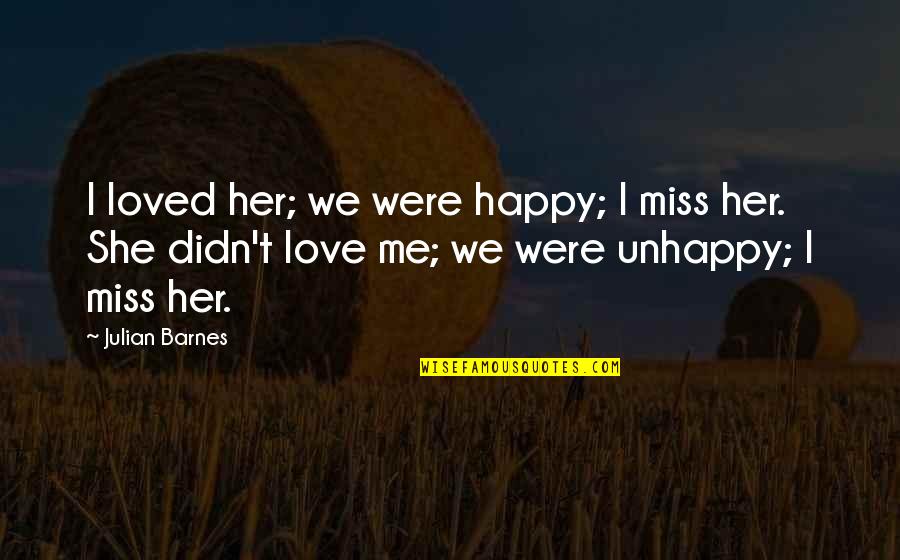 I loved her; we were happy; I miss her. She didn't love me; we were unhappy; I miss her. —
Julian Barnes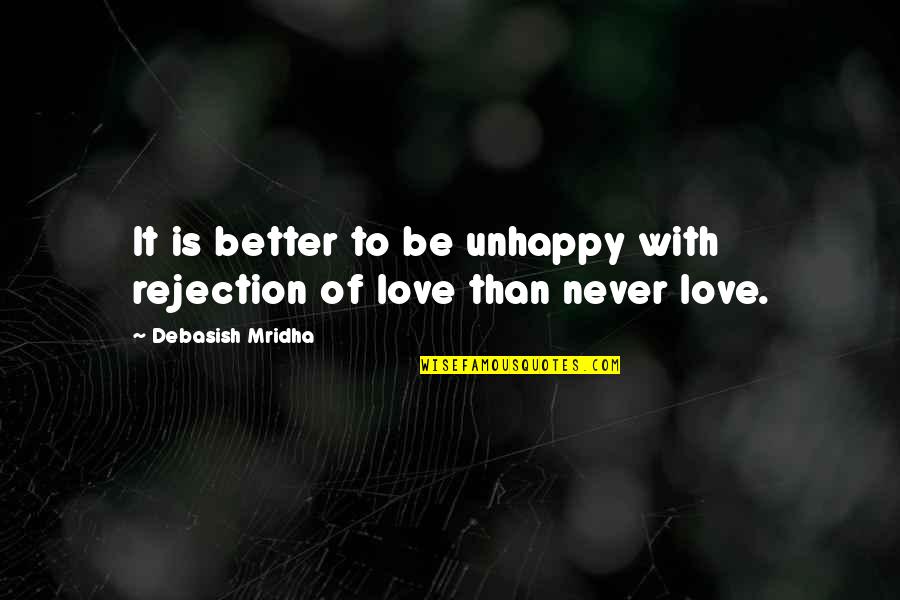 It is better to be unhappy with rejection of love than never love. —
Debasish Mridha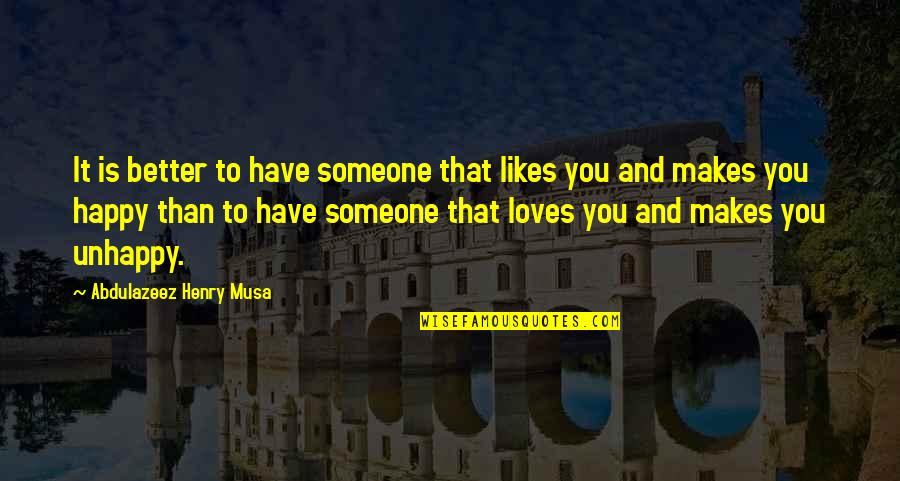 It is better to have someone that likes you and makes you happy than to have someone that loves you and makes you unhappy. —
Abdulazeez Henry Musa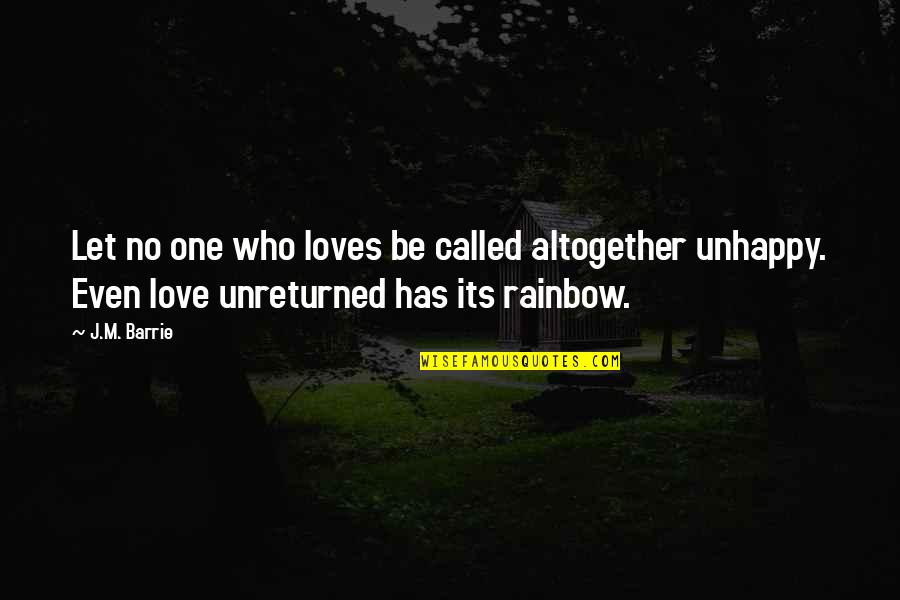 Let no one who loves be called altogether unhappy. Even love unreturned has its rainbow. —
J.M. Barrie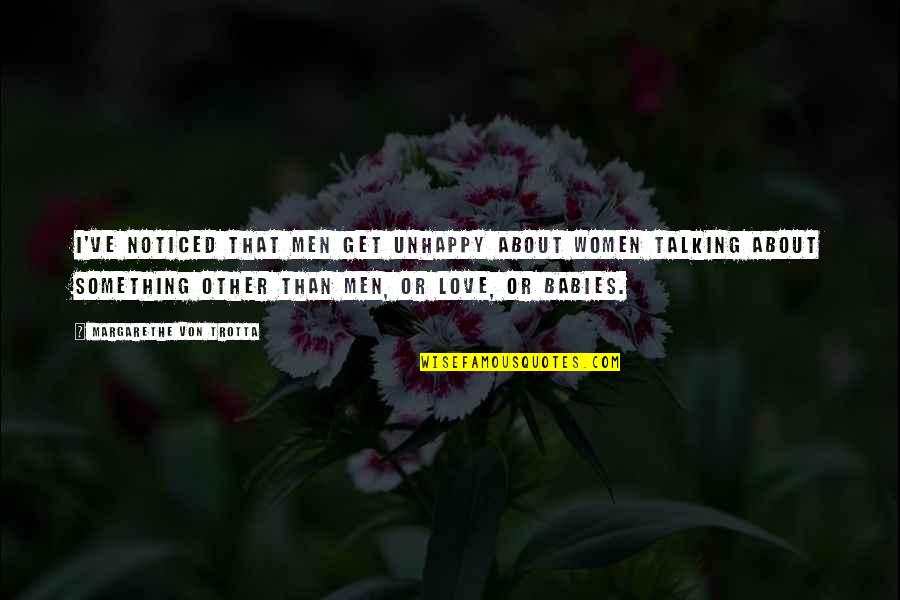 I've noticed that men get unhappy about women talking about something other than men, or love, or babies. —
Margarethe Von Trotta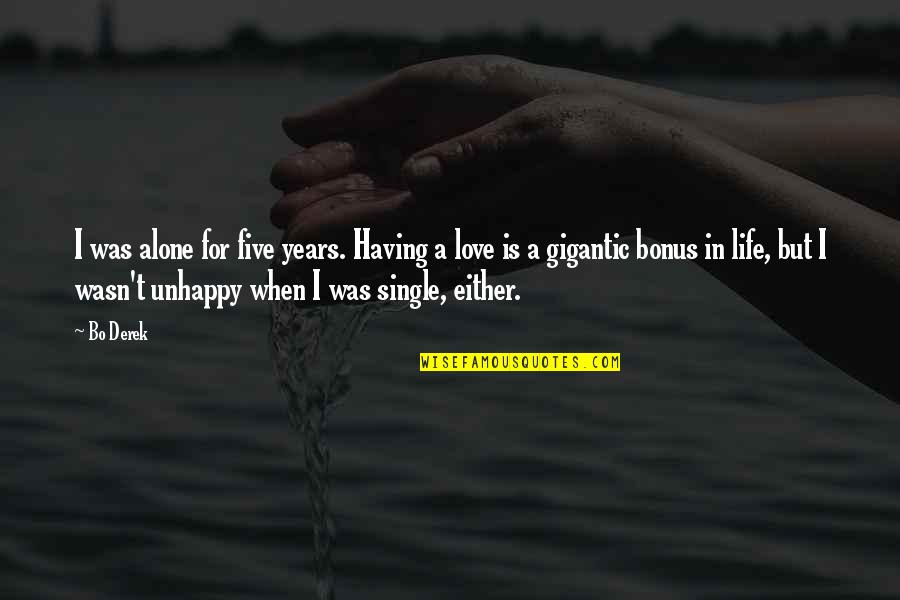 I was alone for five years. Having a love is a gigantic bonus in life, but I wasn't unhappy when I was single, either. —
Bo Derek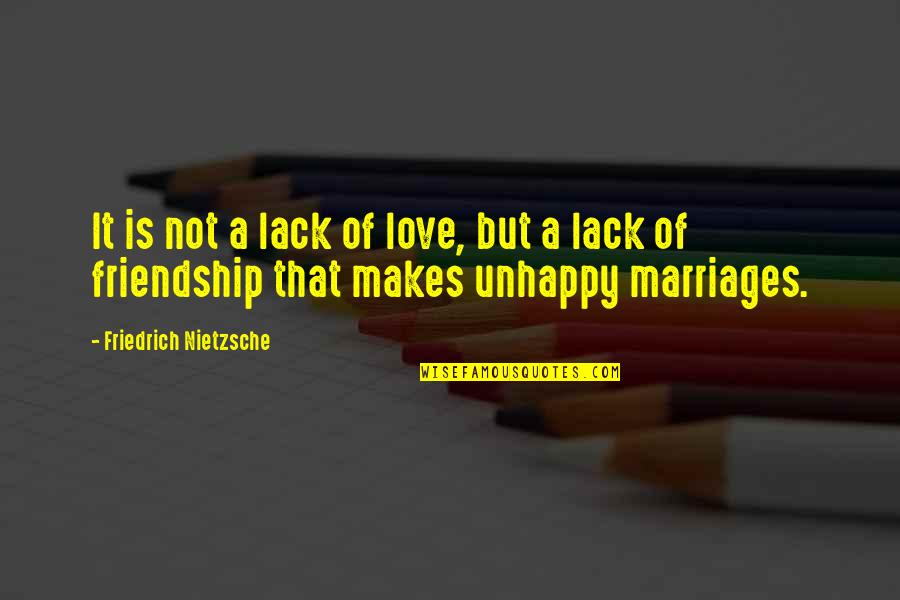 It is not a lack of love, but a lack of friendship that makes unhappy marriages. —
Friedrich Nietzsche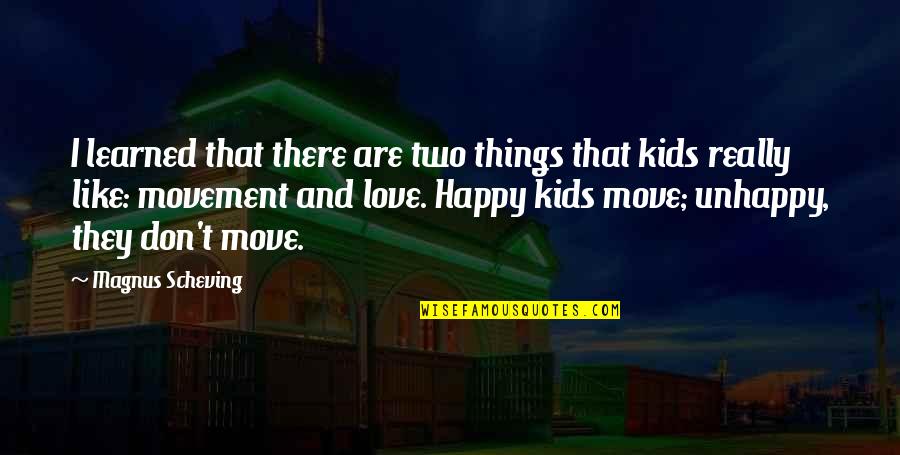 I learned that there are two things that kids really like: movement and love. Happy kids move; unhappy, they don't move. —
Magnus Scheving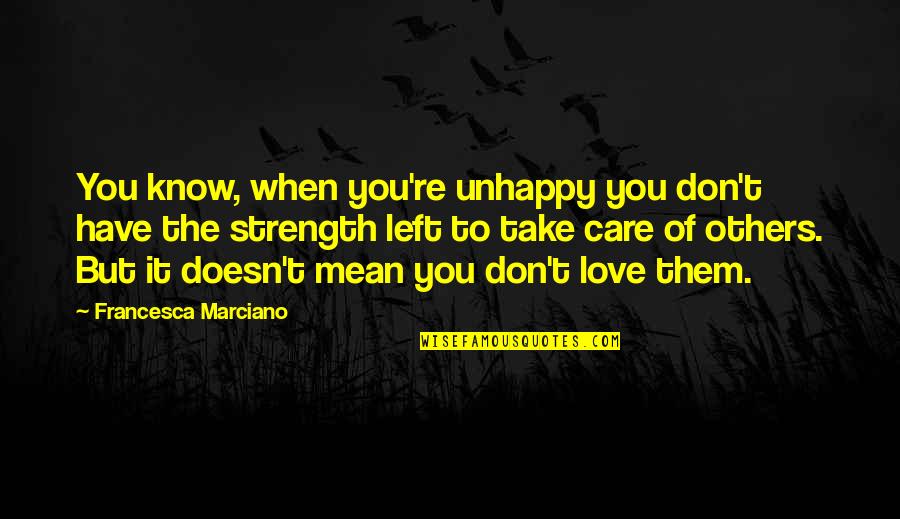 You know, when you're unhappy you don't have the strength left to take care of others. But it doesn't mean you don't love them. —
Francesca Marciano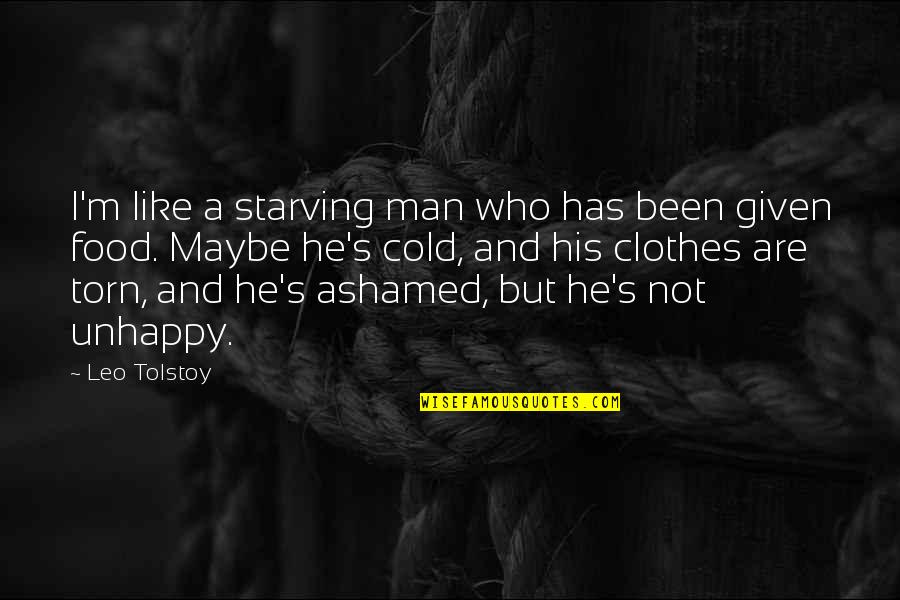 I'm like a starving man who has been given food. Maybe he's cold, and his clothes are torn, and he's ashamed, but he's not unhappy. —
Leo Tolstoy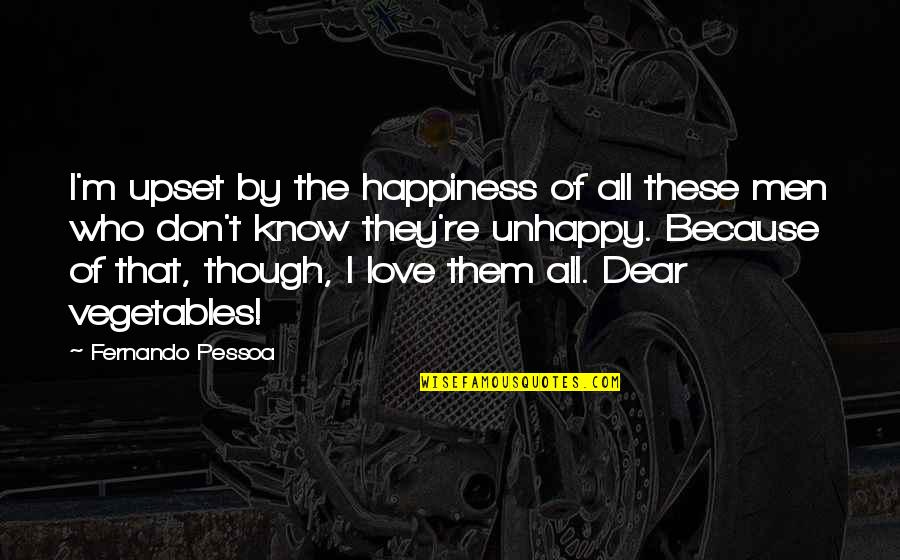 I'm upset by the happiness of all these men who don't know they're unhappy. Because of that, though, I love them all. Dear vegetables! —
Fernando Pessoa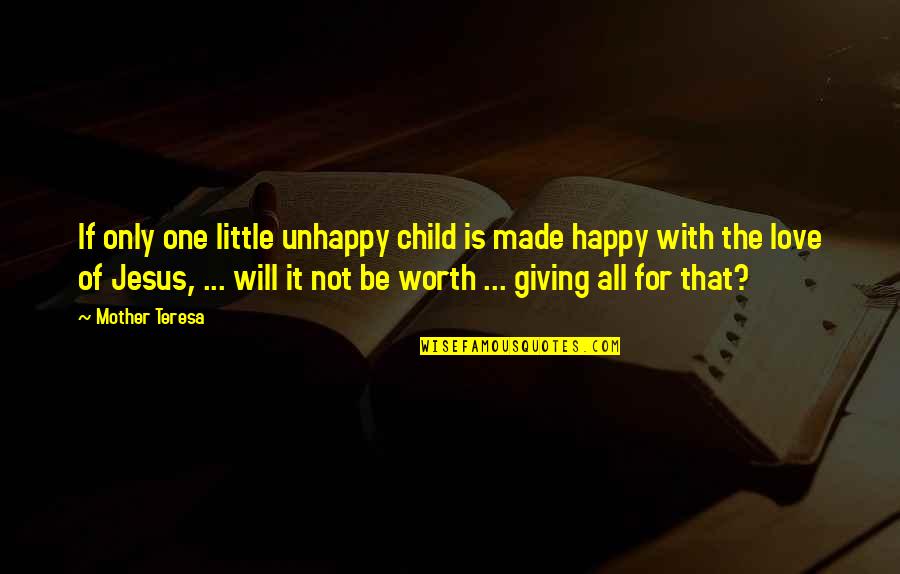 If only one little unhappy child is made happy with the love of Jesus, ... will it not be worth ... giving all for that? —
Mother Teresa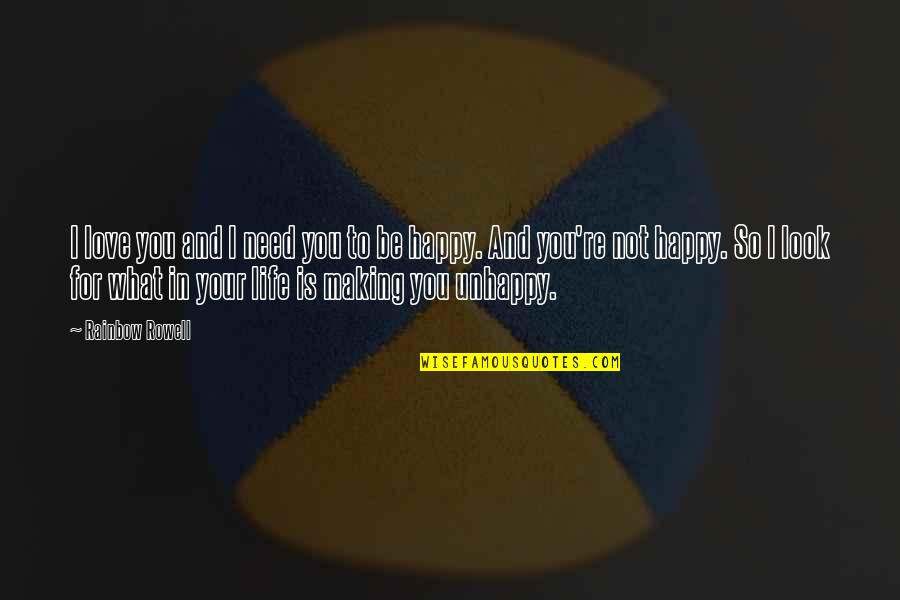 I love you and I need you to be happy. And you're not happy. So I look for what in your life is making you unhappy. —
Rainbow Rowell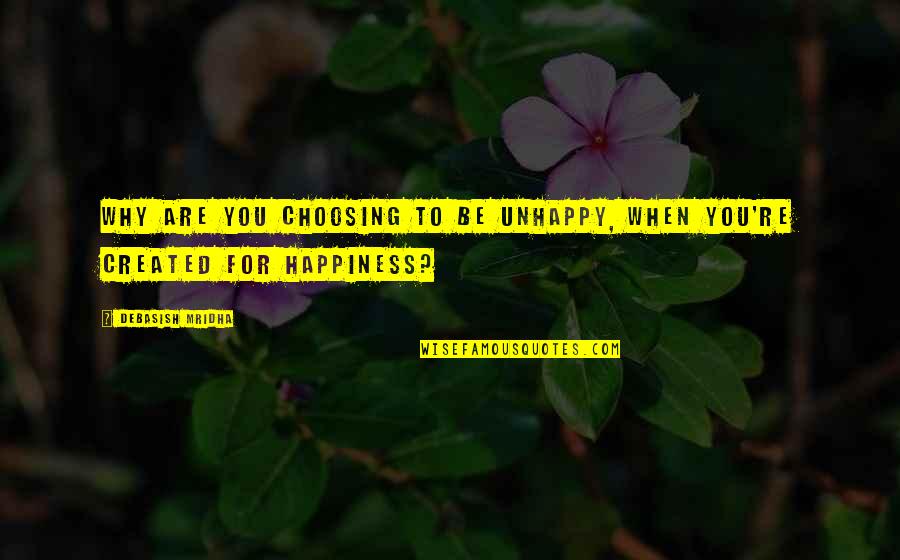 Why are you choosing to be unhappy, when you're created for happiness? —
Debasish Mridha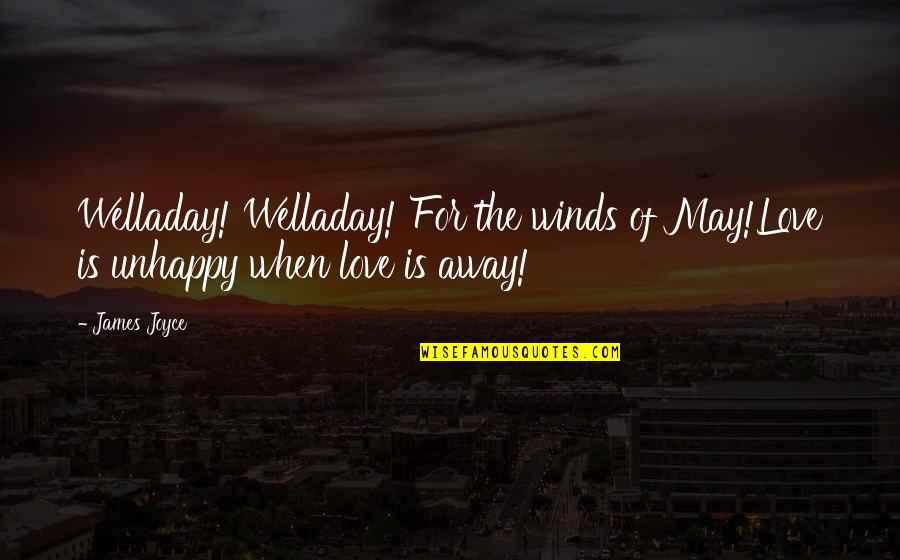 Welladay! Welladay!
For the winds of May!
Love is unhappy when love is away! —
James Joyce