Best Obamacare Quotes
Collection of top 30 famous quotes about Best Obamacare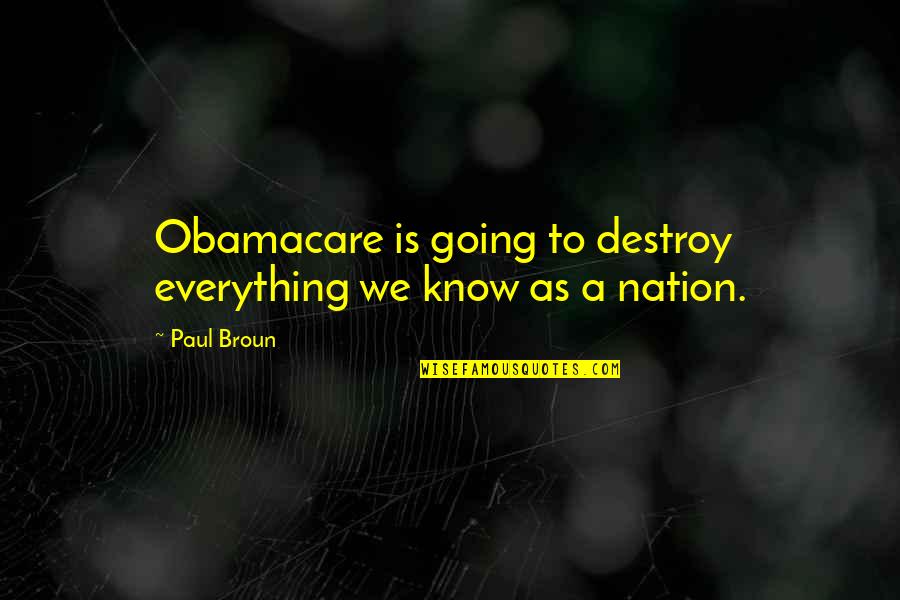 Obamacare is going to destroy everything we know as a nation.
—
Paul Broun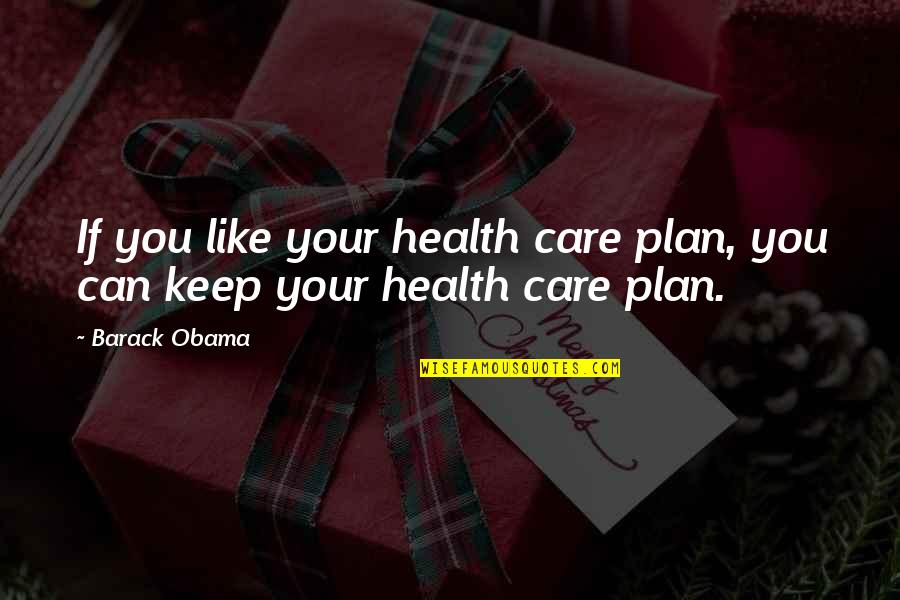 If you like your health care plan, you can keep your health care plan.
—
Barack Obama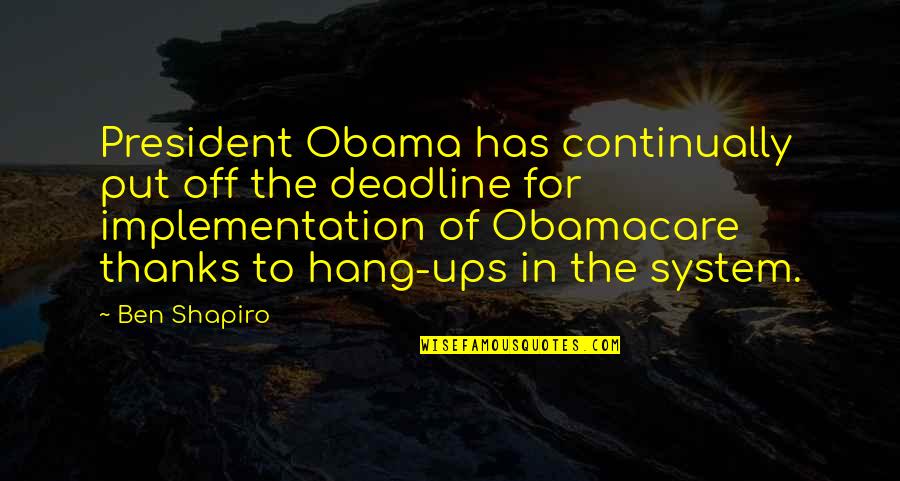 President Obama has continually put off the deadline for implementation of Obamacare thanks to hang-ups in the system.
—
Ben Shapiro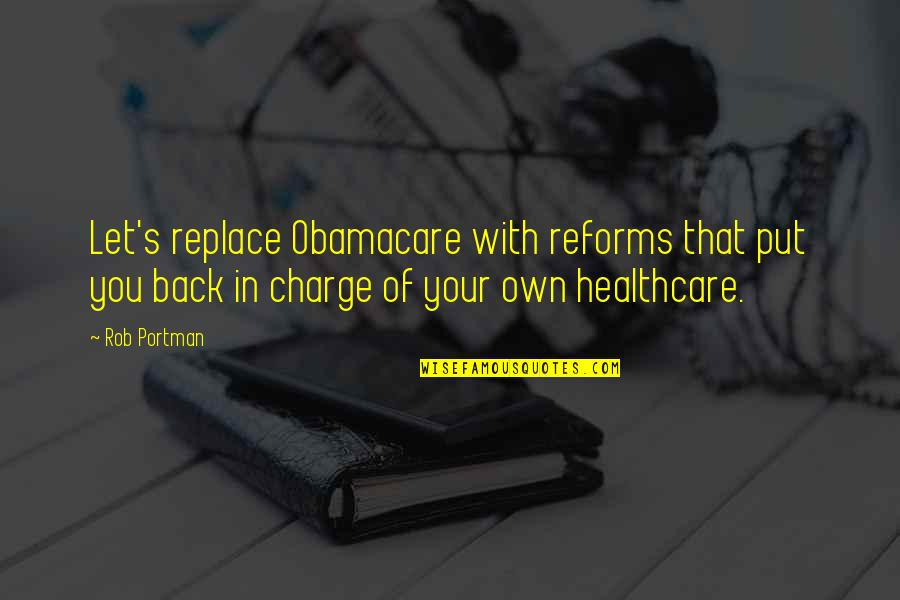 Let's replace Obamacare with reforms that put you back in charge of your own healthcare.
—
Rob Portman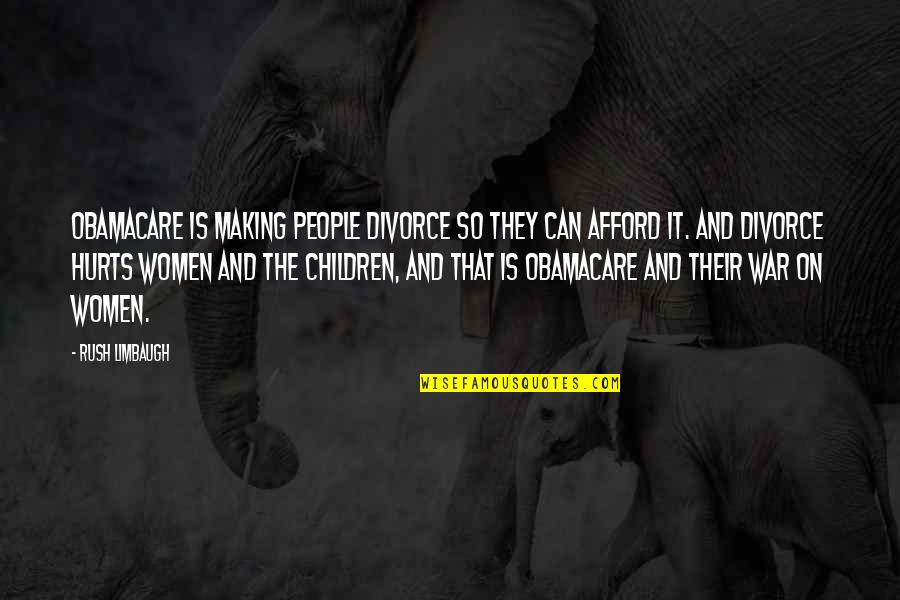 Obamacare is making people divorce so they can afford it. And divorce hurts women and the children, and that is Obamacare and their War on Women.
—
Rush Limbaugh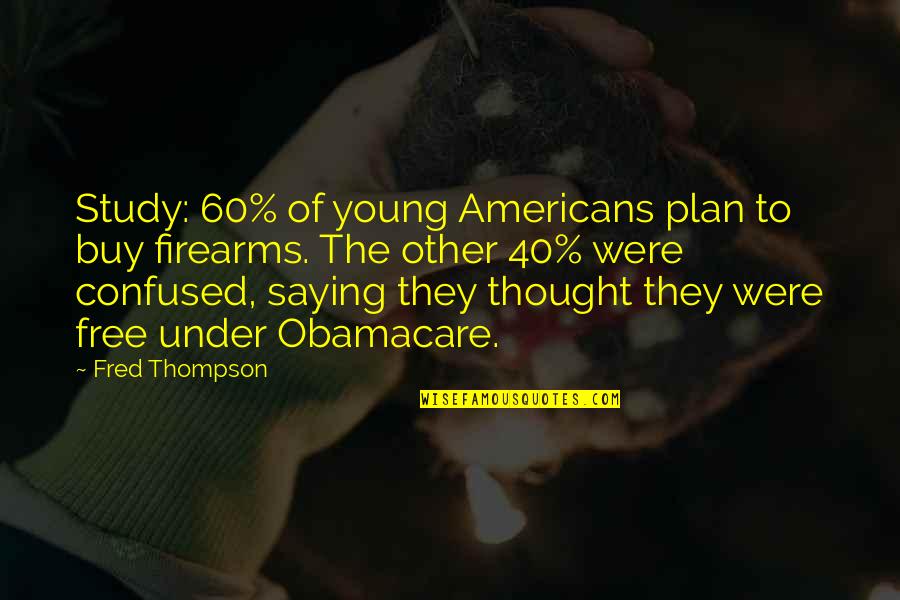 Study: 60% of young Americans plan to buy firearms. The other 40% were confused, saying they thought they were free under Obamacare.
—
Fred Thompson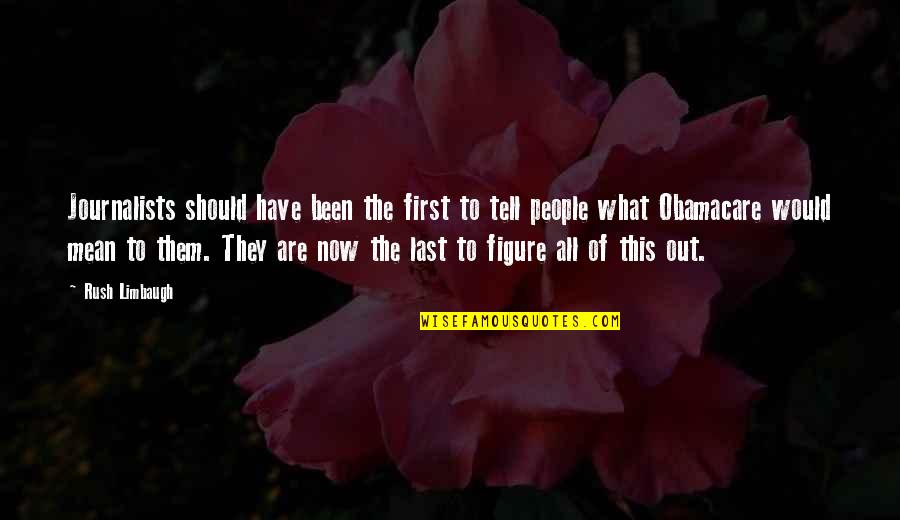 Journalists should have been the first to tell people what Obamacare would mean to them. They are now the last to figure all of this out.
—
Rush Limbaugh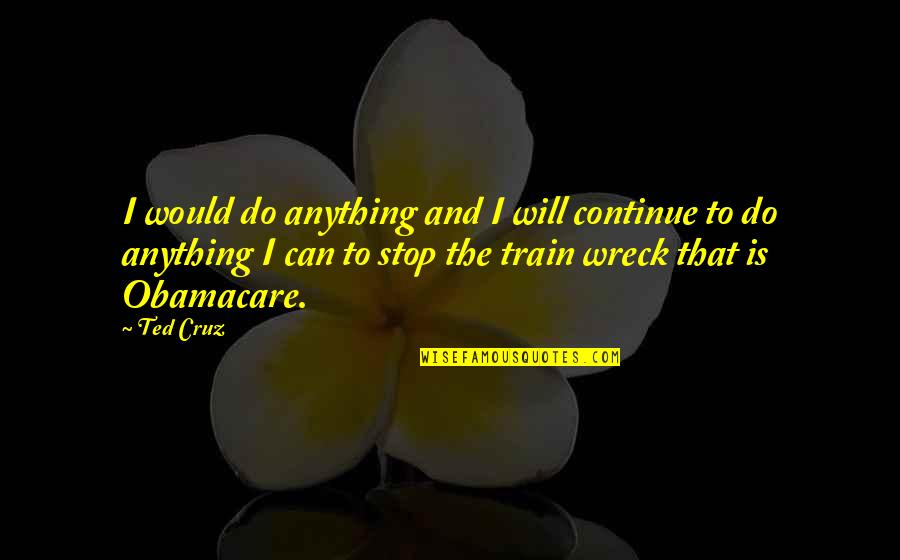 I would do anything and I will continue to do anything I can to stop the train wreck that is Obamacare.
—
Ted Cruz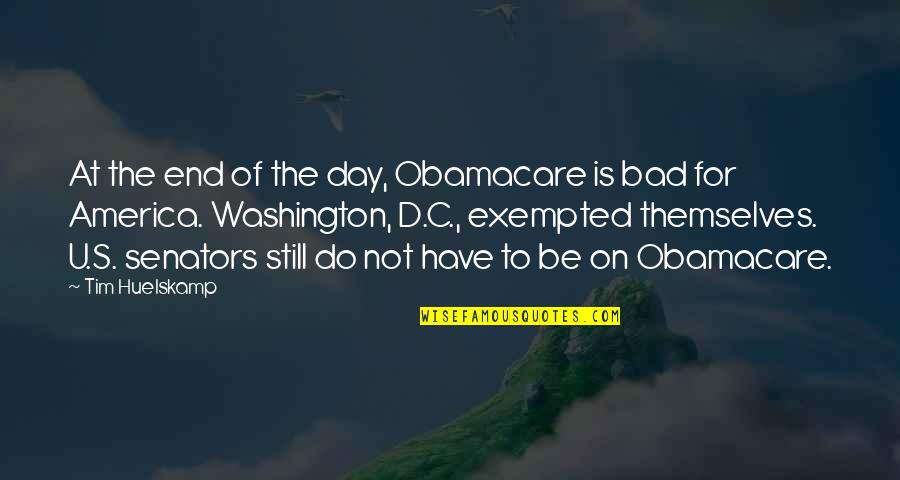 At the end of the day, Obamacare is bad for America. Washington, D.C., exempted themselves. U.S. senators still do not have to be on Obamacare.
—
Tim Huelskamp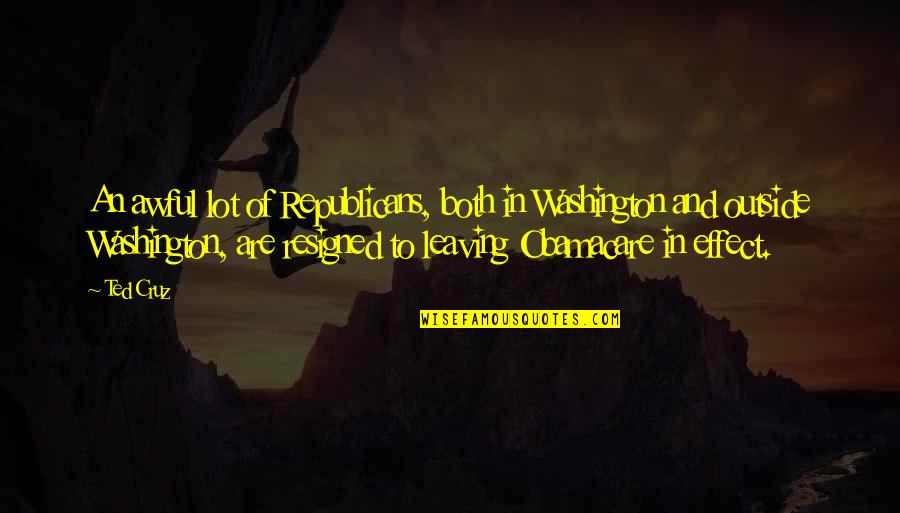 An awful lot of Republicans, both in Washington and outside Washington, are resigned to leaving Obamacare in effect. —
Ted Cruz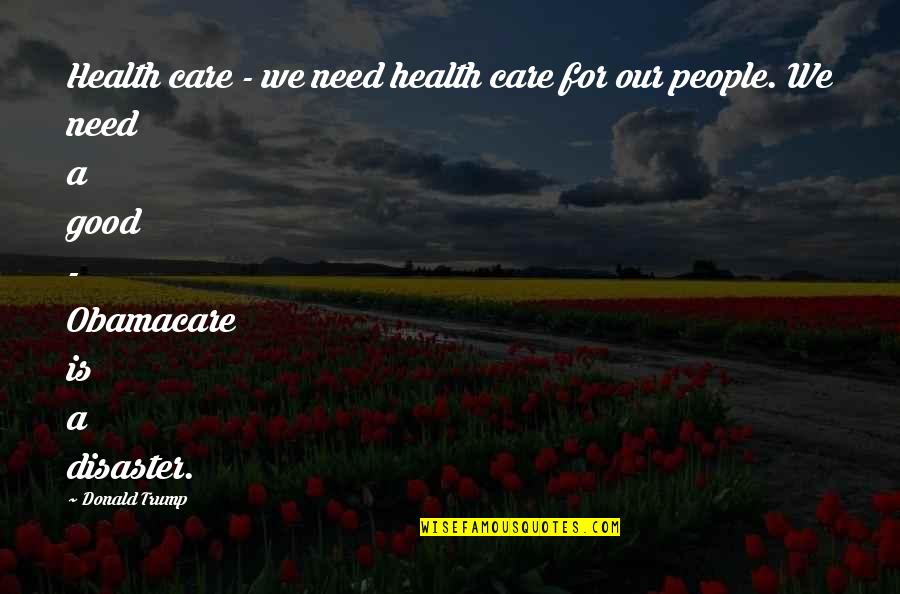 Health care - we need health care for our people. We need a good - Obamacare is a disaster. —
Donald Trump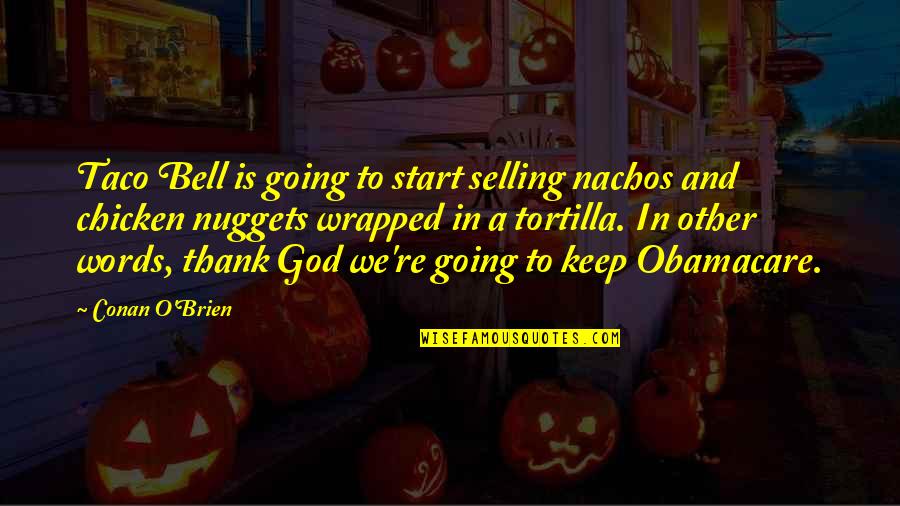 Taco Bell is going to start selling nachos and chicken nuggets wrapped in a tortilla. In other words, thank God we're going to keep Obamacare. —
Conan O'Brien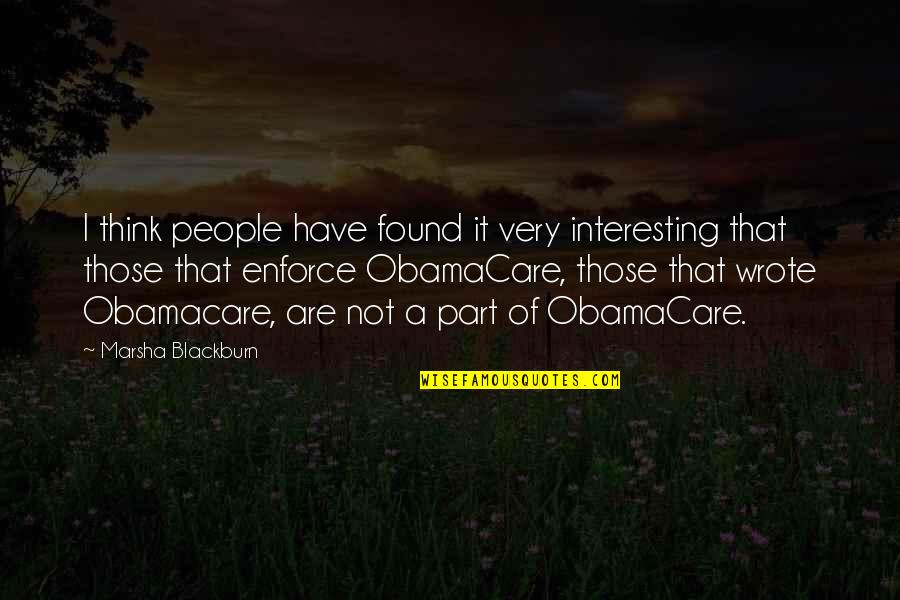 I think people have found it very interesting that those that enforce ObamaCare, those that wrote Obamacare, are not a part of ObamaCare. —
Marsha Blackburn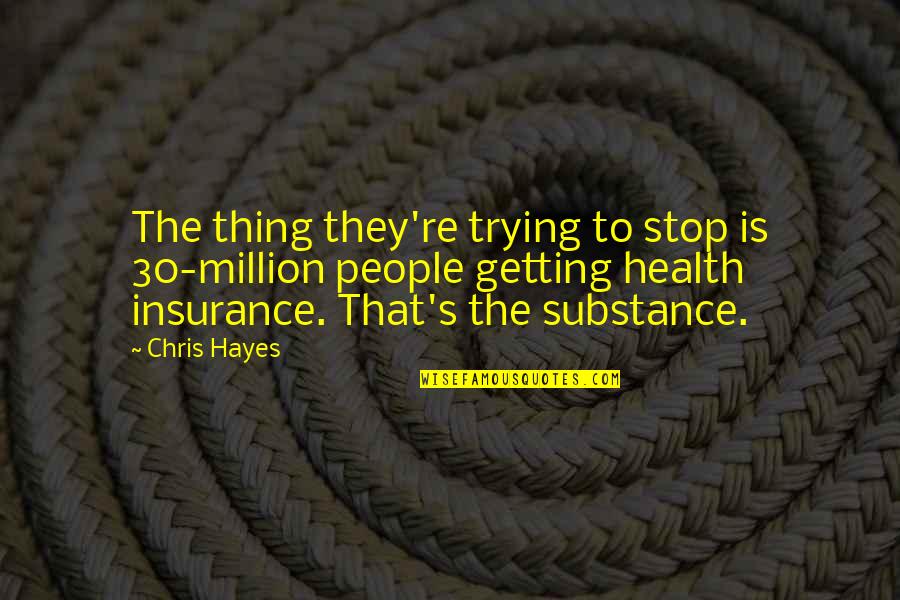 The thing they're trying to stop is 30-million people getting health insurance. That's the substance. —
Chris Hayes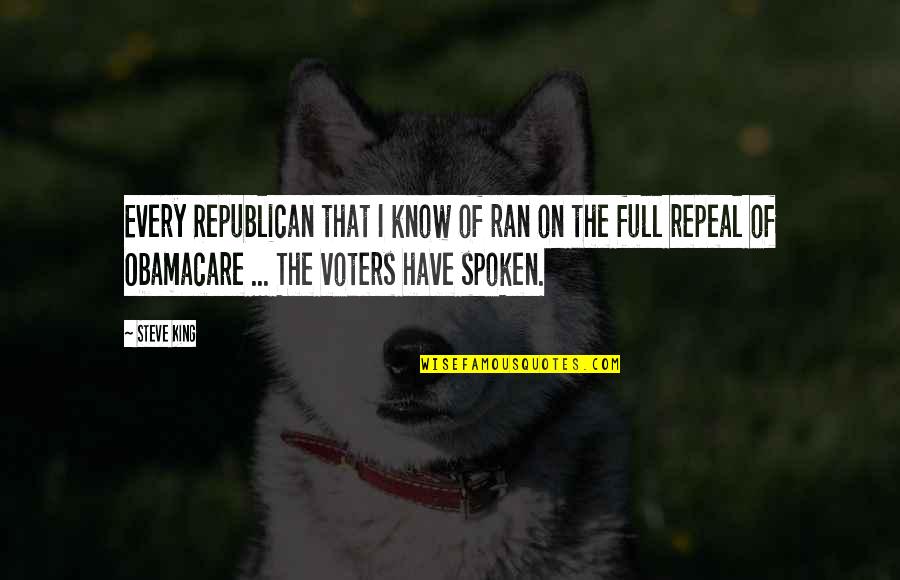 Every Republican that I know of ran on the full repeal of Obamacare ... The voters have spoken. —
Steve King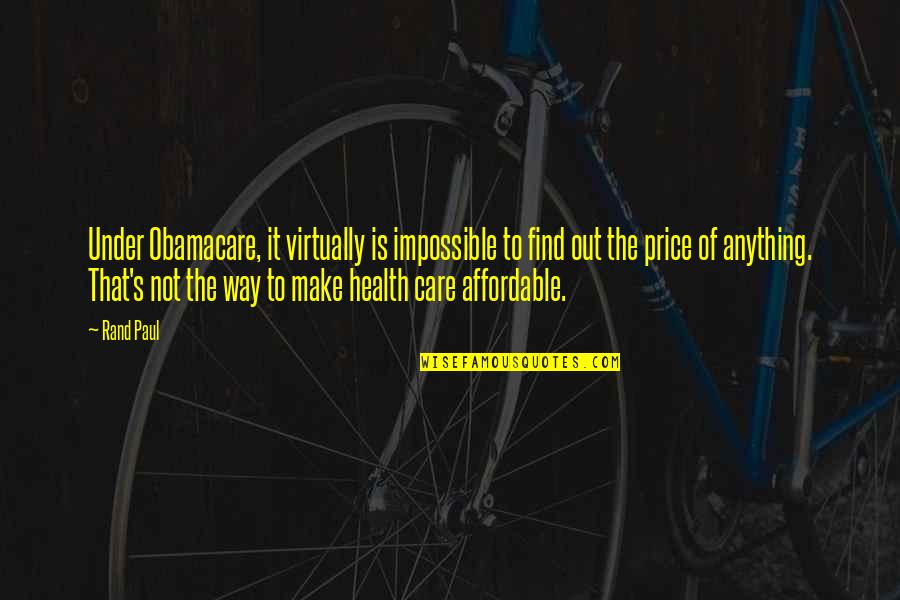 Under Obamacare, it virtually is impossible to find out the price of anything. That's not the way to make health care affordable. —
Rand Paul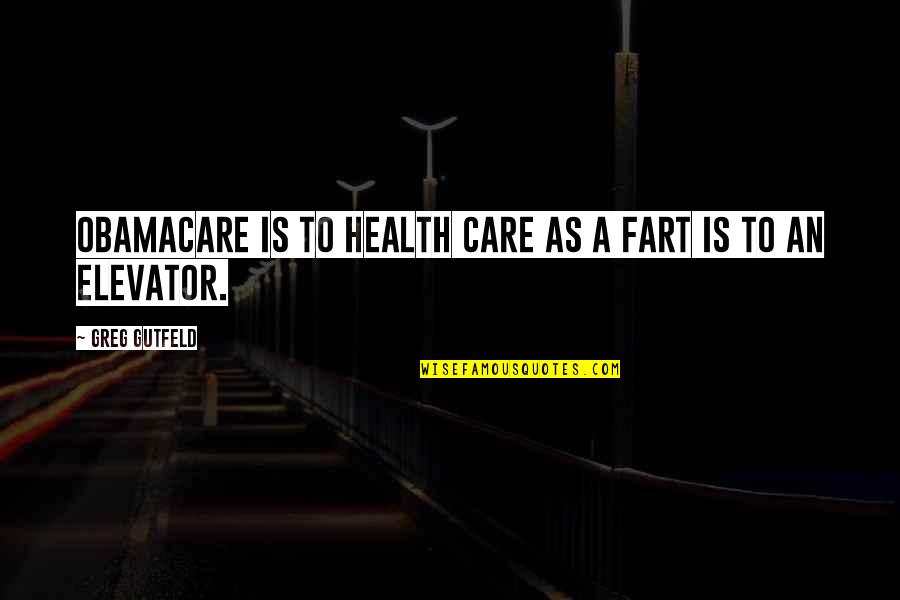 ObamaCare is to health care as a fart is to an elevator. —
Greg Gutfeld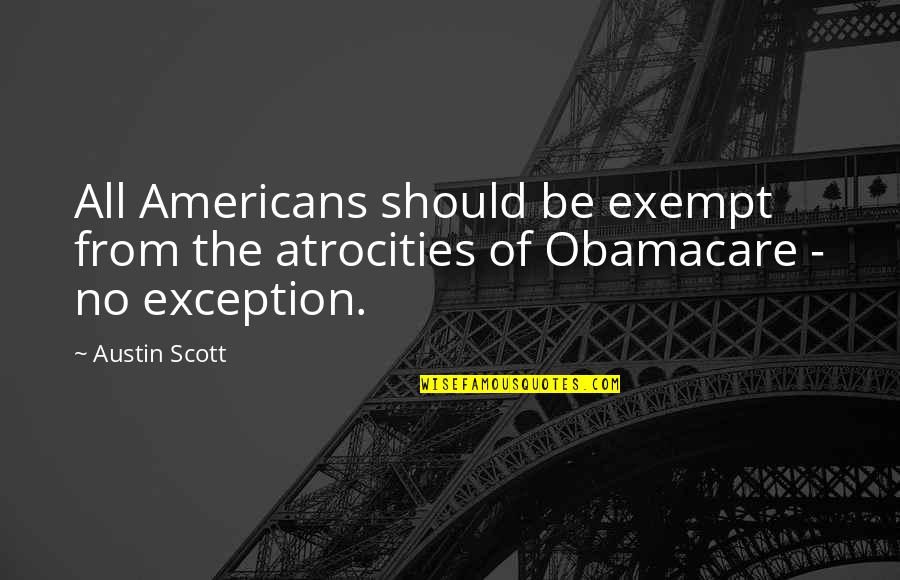 All Americans should be exempt from the atrocities of Obamacare - no exception. —
Austin Scott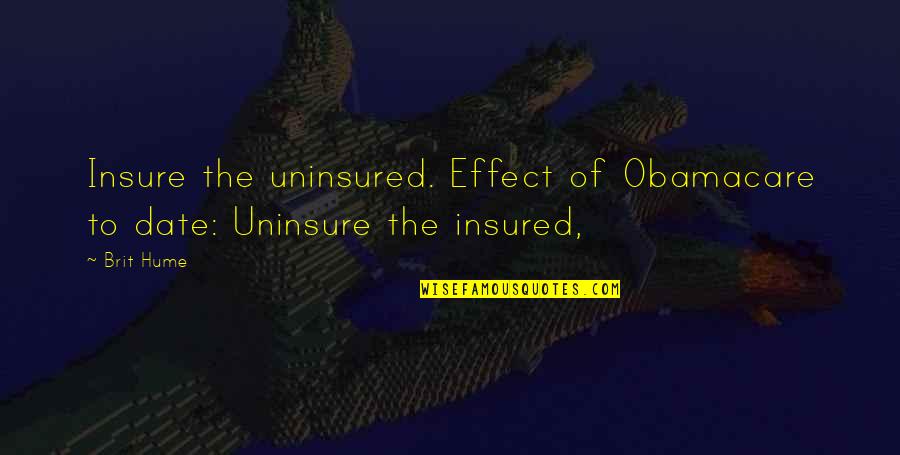 Insure the uninsured. Effect of Obamacare to date: Uninsure the insured, —
Brit Hume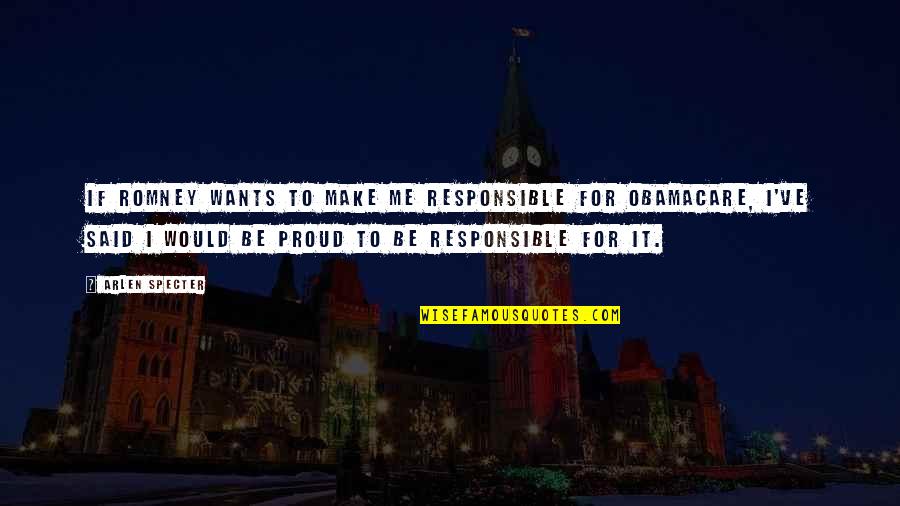 If Romney wants to make me responsible for ObamaCare, I've said I would be proud to be responsible for it. —
Arlen Specter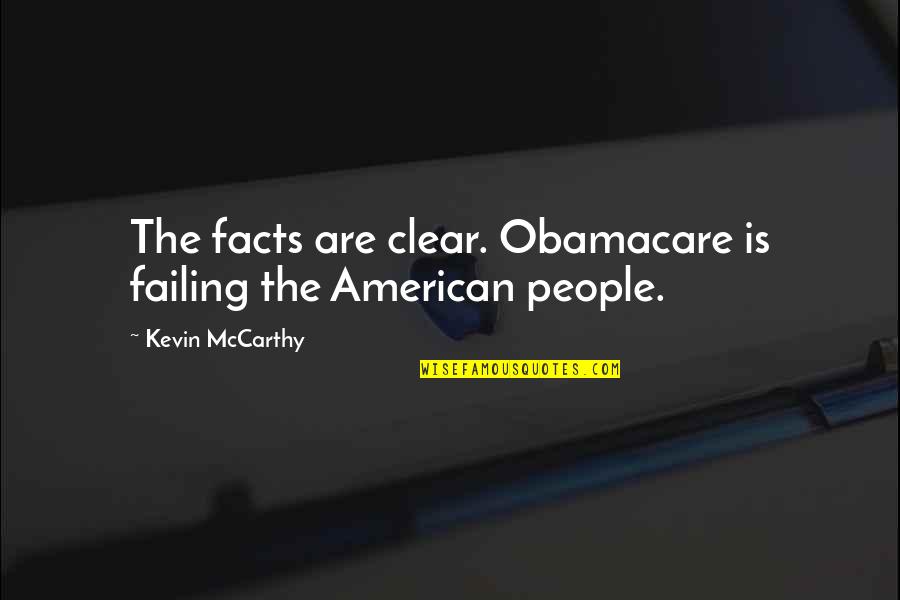 The facts are clear. Obamacare is failing the American people. —
Kevin McCarthy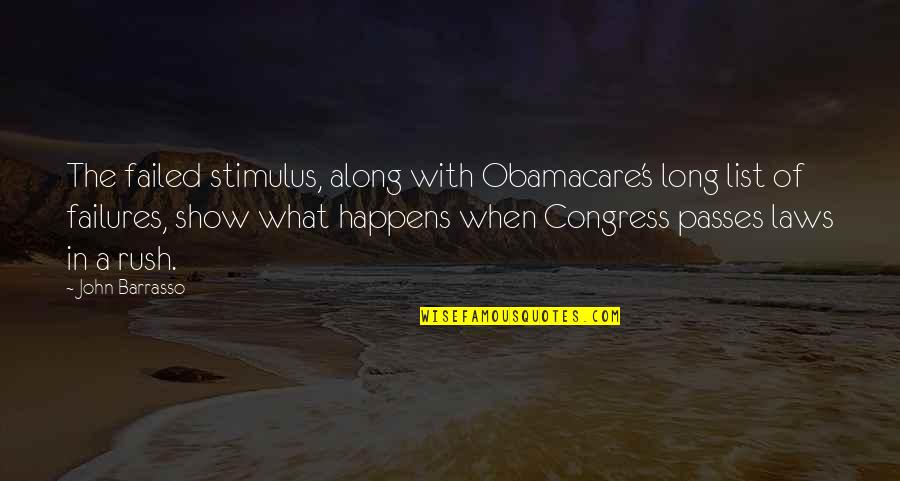 The failed stimulus, along with Obamacare's long list of failures, show what happens when Congress passes laws in a rush. —
John Barrasso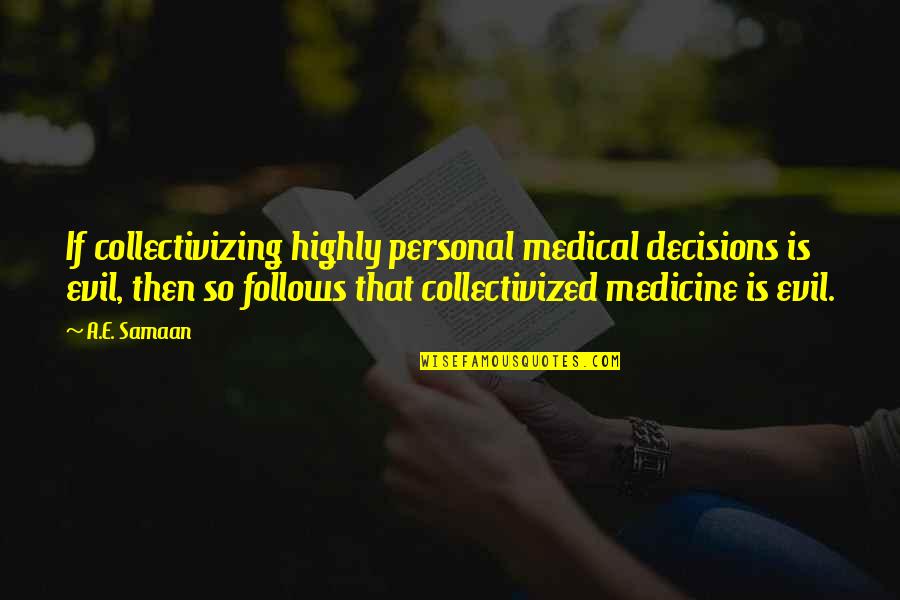 If collectivizing highly personal medical decisions is evil, then so follows that collectivized medicine is evil. —
A.E. Samaan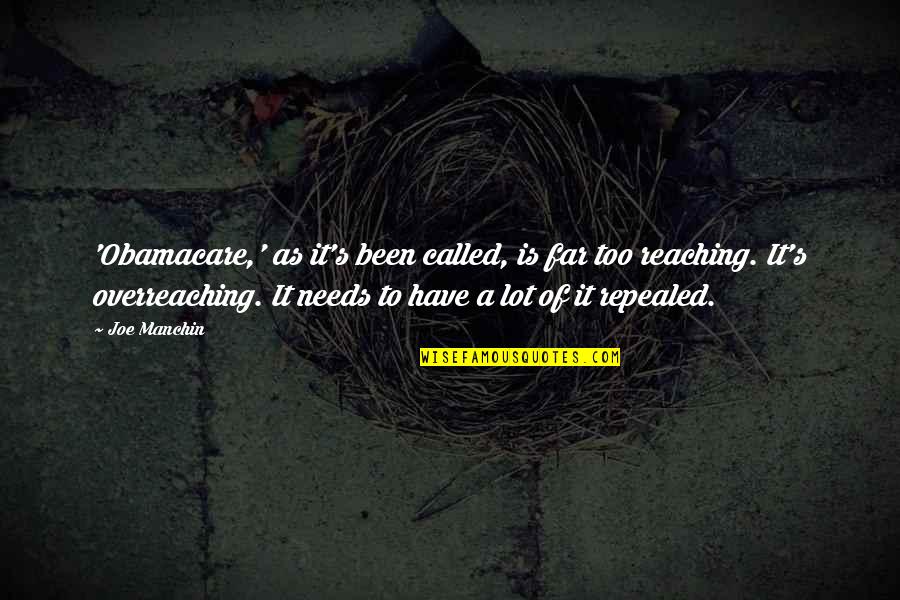 'Obamacare,' as it's been called, is far too reaching. It's overreaching. It needs to have a lot of it repealed. —
Joe Manchin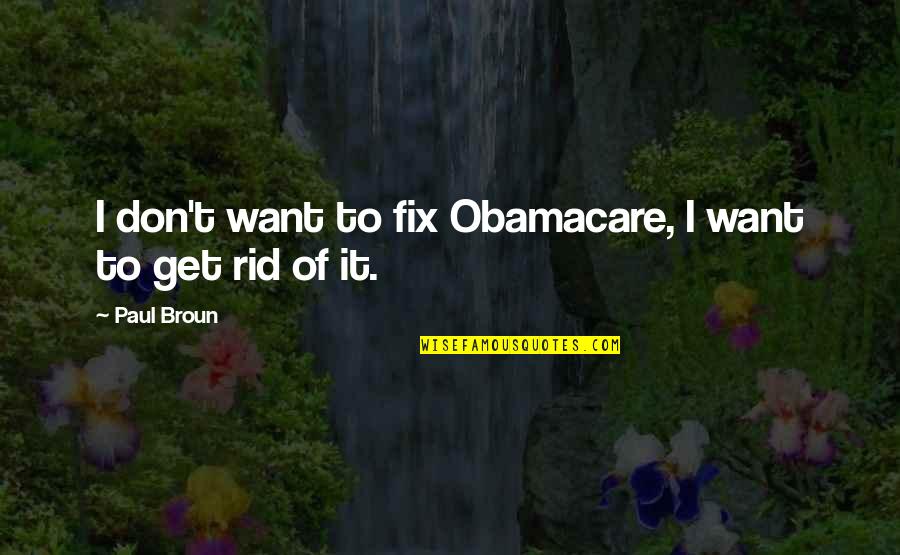 I don't want to fix Obamacare, I want to get rid of it. —
Paul Broun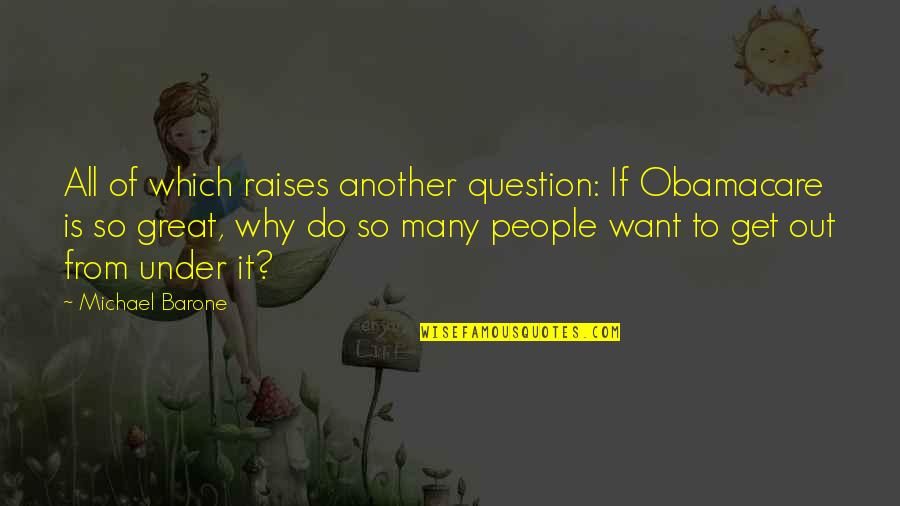 All of which raises another question: If Obamacare is so great, why do so many people want to get out from under it? —
Michael Barone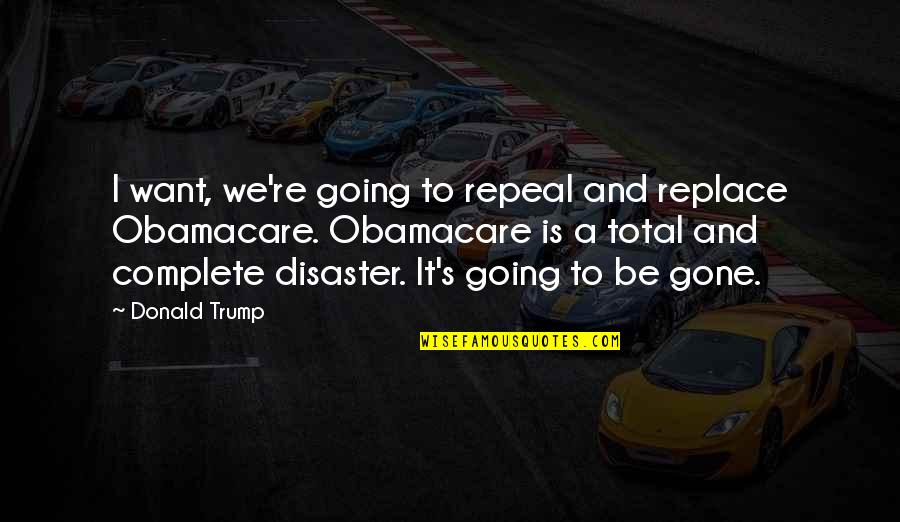 I want, we're going to repeal and replace Obamacare. Obamacare is a total and complete disaster. It's going to be gone. —
Donald Trump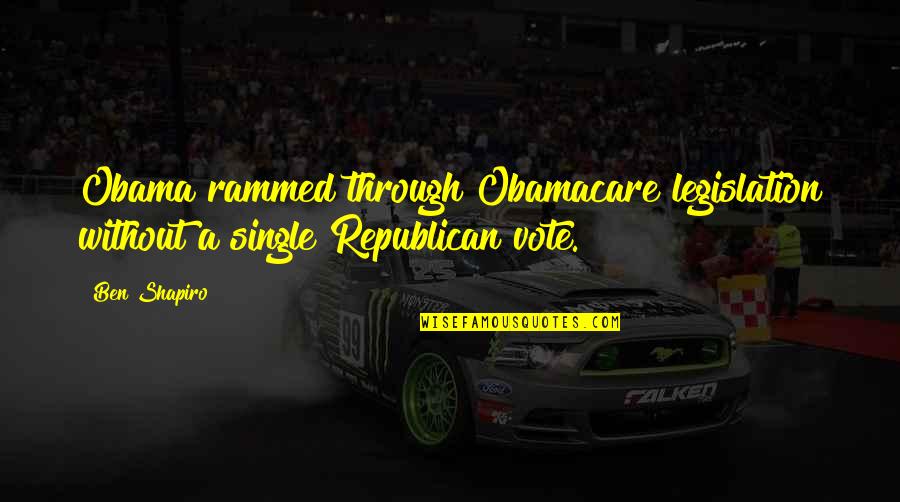 Obama rammed through Obamacare legislation without a single Republican vote. —
Ben Shapiro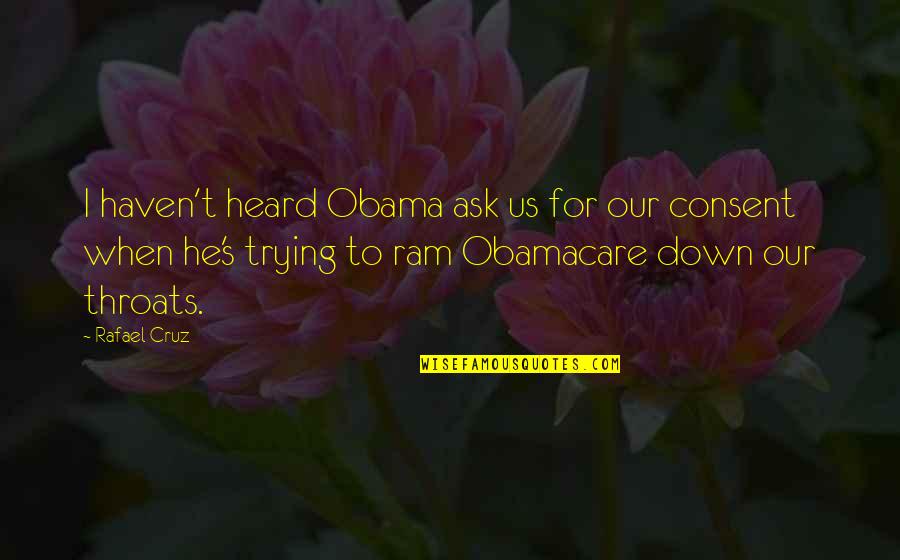 I haven't heard Obama ask us for our consent when he's trying to ram Obamacare down our throats. —
Rafael Cruz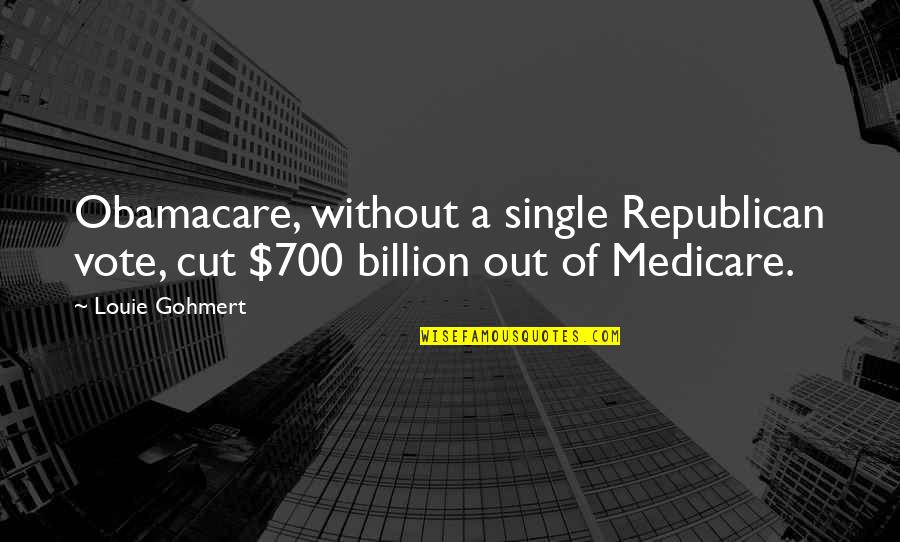 Obamacare, without a single Republican vote, cut $700 billion out of Medicare. —
Louie Gohmert