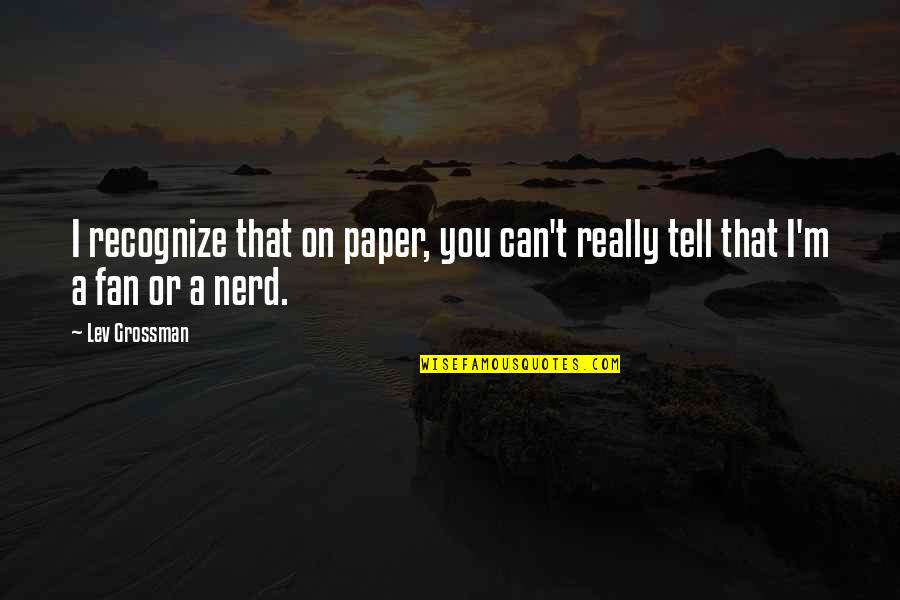 I recognize that on paper, you can't really tell that I'm a fan or a nerd.
—
Lev Grossman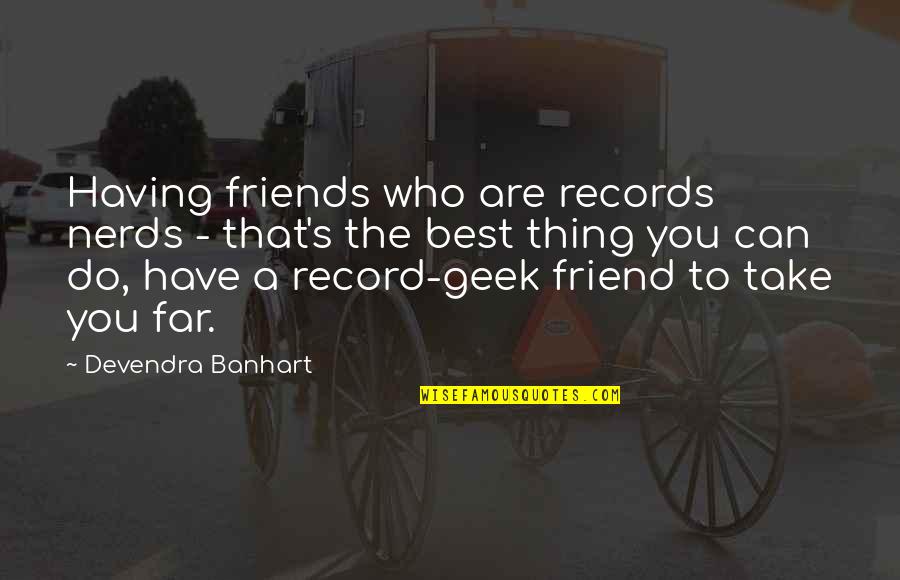 Having friends who are records nerds - that's the best thing you can do, have a record-geek friend to take you far.
—
Devendra Banhart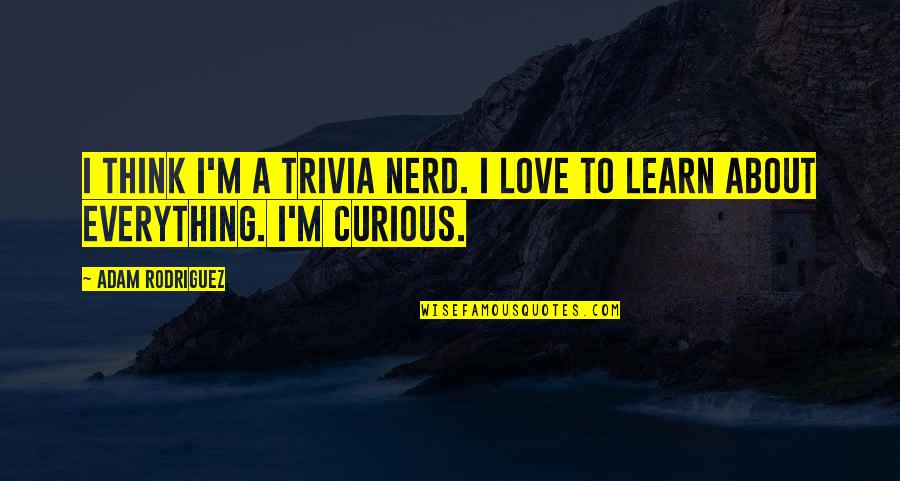 I think I'm a trivia nerd. I love to learn about everything. I'm curious.
—
Adam Rodriguez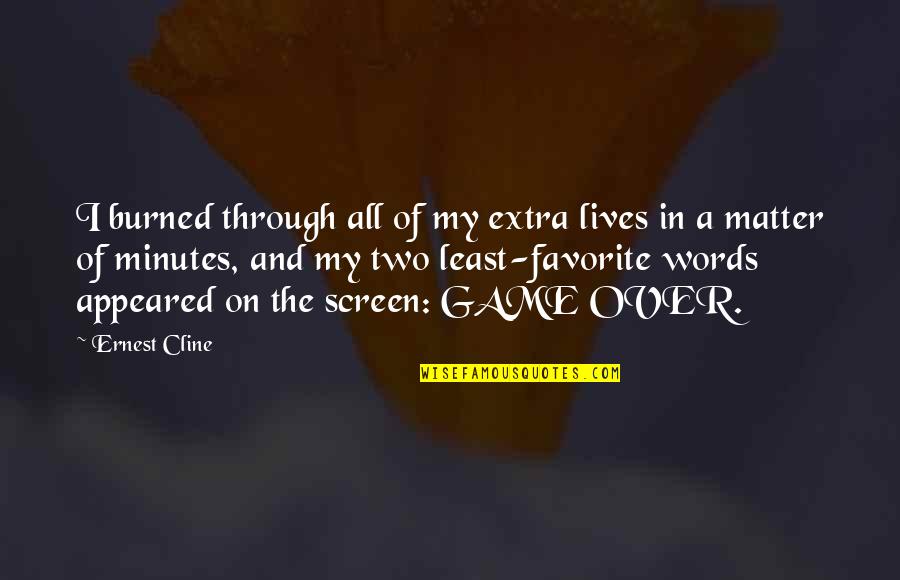 I burned through all of my extra lives in a matter of minutes, and my two least-favorite words appeared on the screen: GAME OVER.
—
Ernest Cline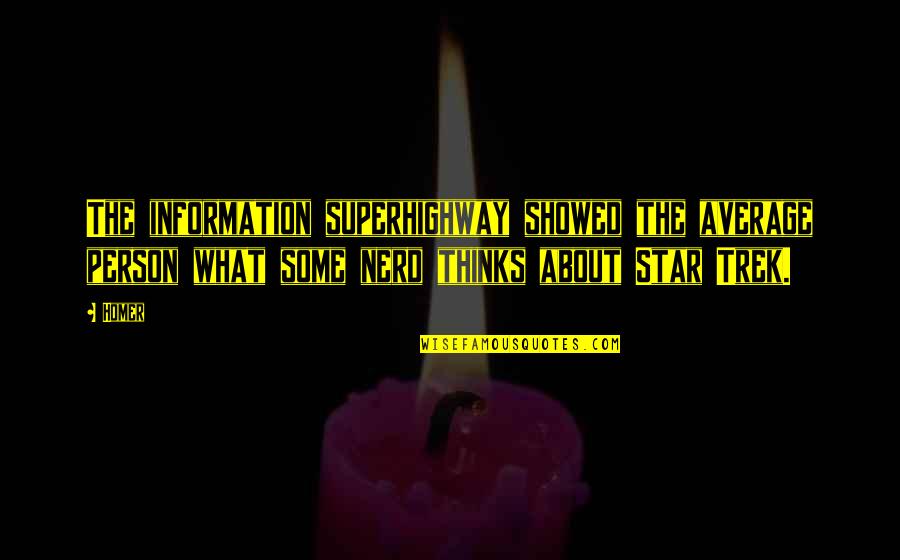 The information superhighway showed the average person what some nerd thinks about Star Trek.
—
Homer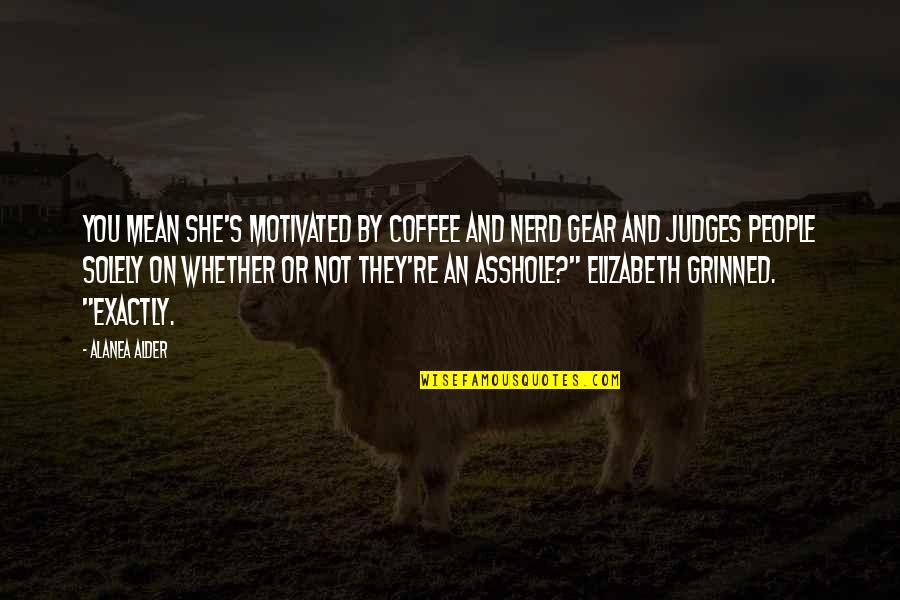 You mean she's motivated by coffee and nerd gear and judges people solely on whether or not they're an asshole?" Elizabeth grinned. "Exactly.
—
Alanea Alder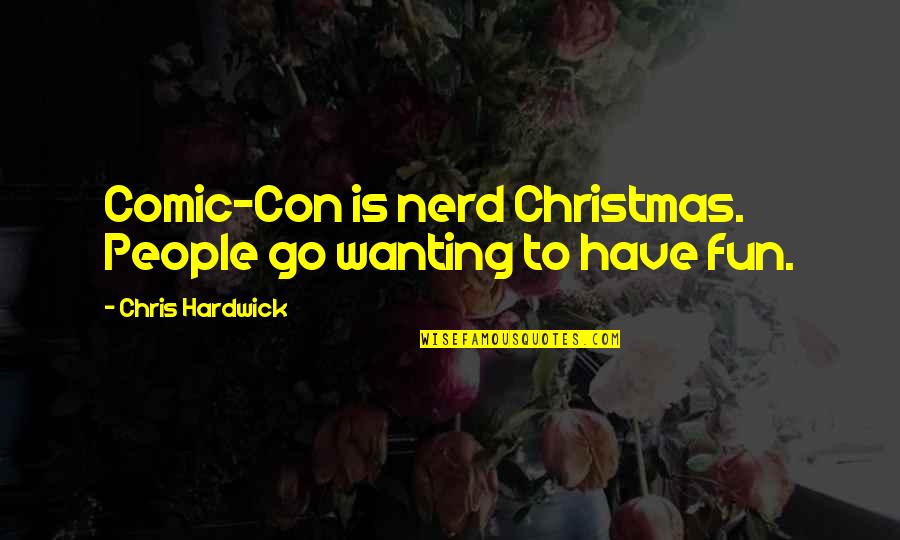 Comic-Con is nerd Christmas. People go wanting to have fun.
—
Chris Hardwick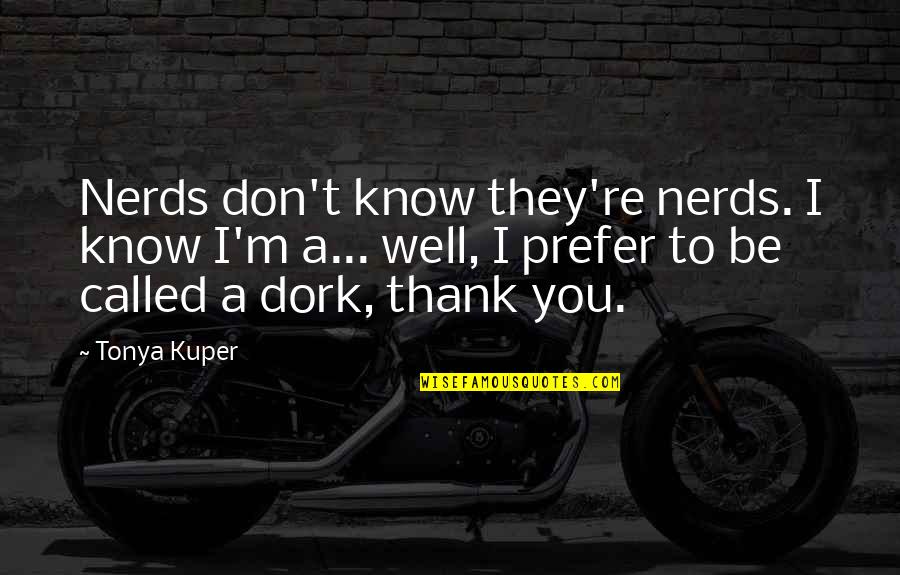 Nerds don't know they're nerds. I know I'm a... well, I prefer to be called a dork, thank you.
—
Tonya Kuper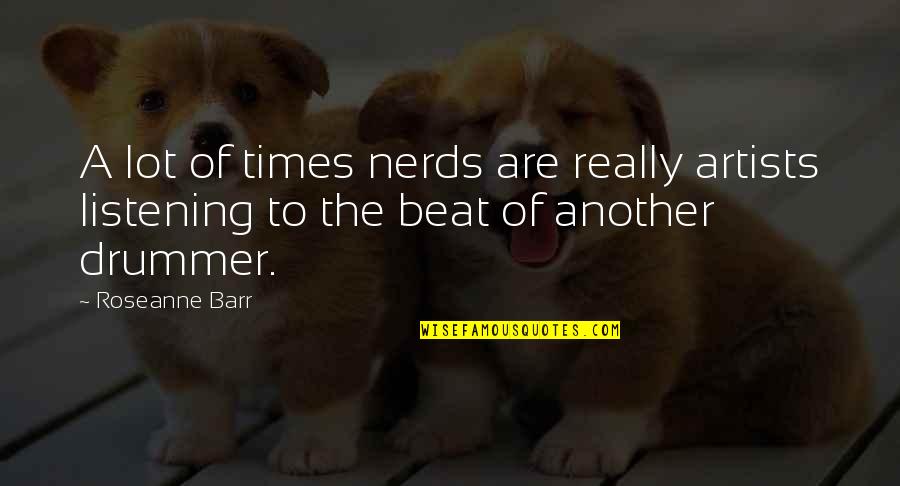 A lot of times nerds are really artists listening to the beat of another drummer. —
Roseanne Barr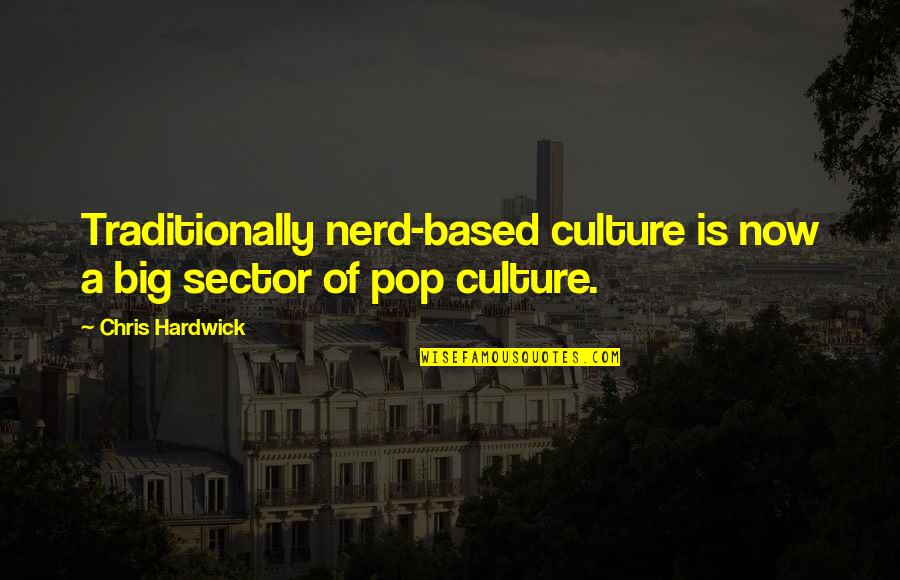 Traditionally nerd-based culture is now a big sector of pop culture. —
Chris Hardwick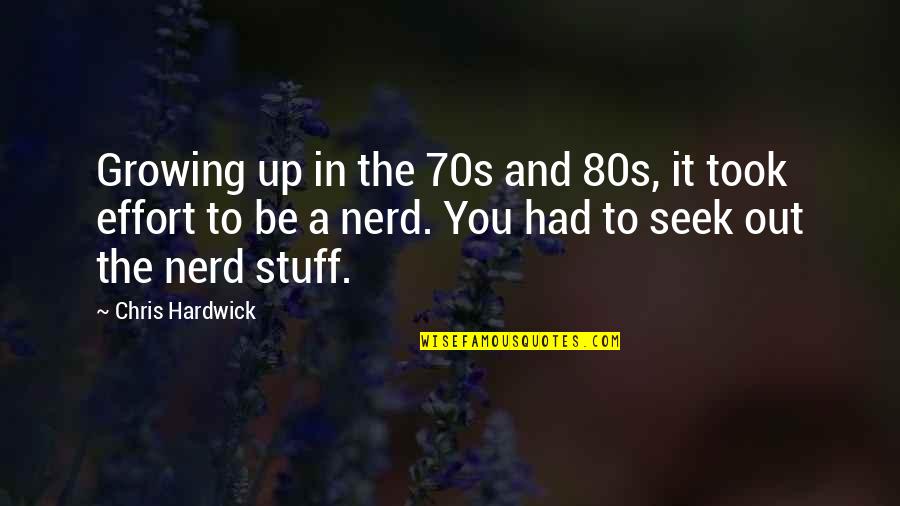 Growing up in the 70s and 80s, it took effort to be a nerd. You had to seek out the nerd stuff. —
Chris Hardwick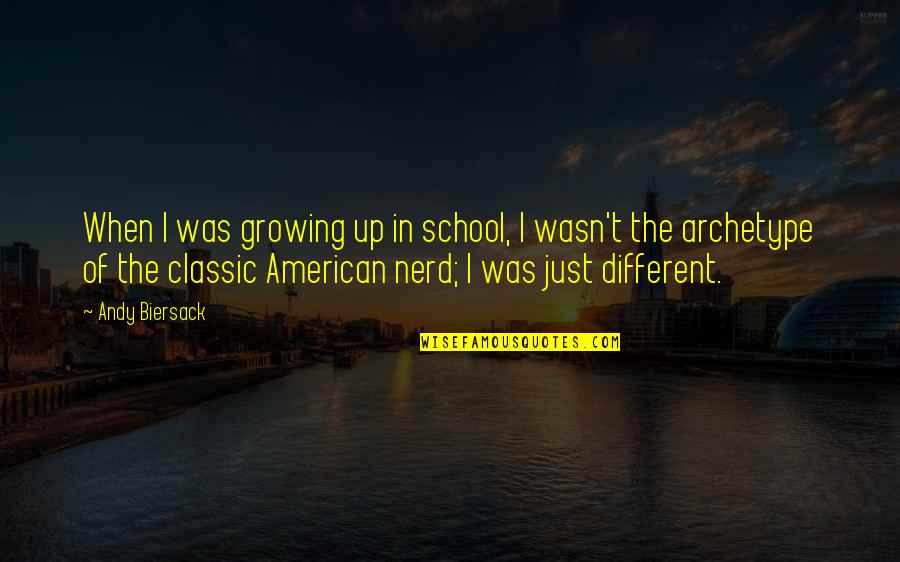 When I was growing up in school, I wasn't the archetype of the classic American nerd; I was just different. —
Andy Biersack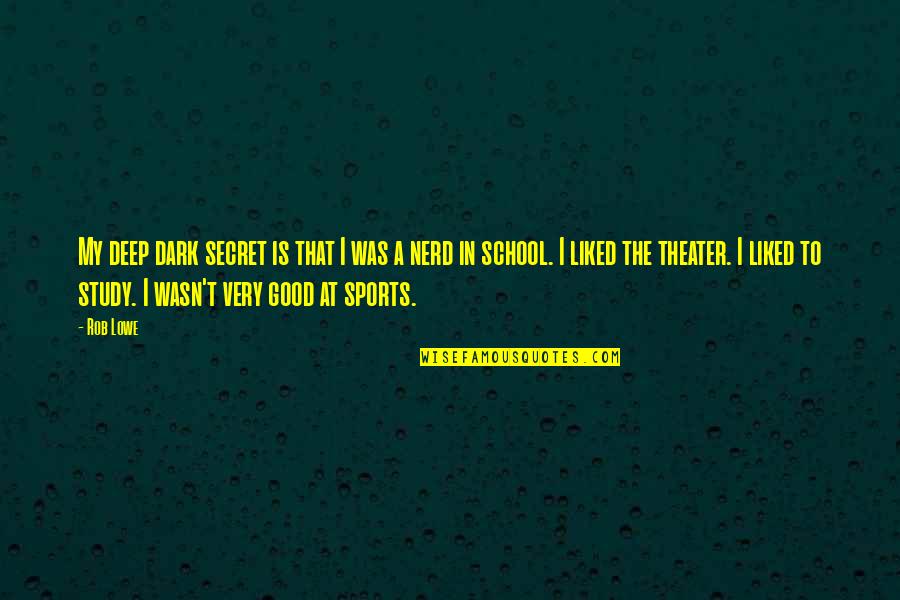 My deep dark secret is that I was a nerd in school. I liked the theater. I liked to study. I wasn't very good at sports. —
Rob Lowe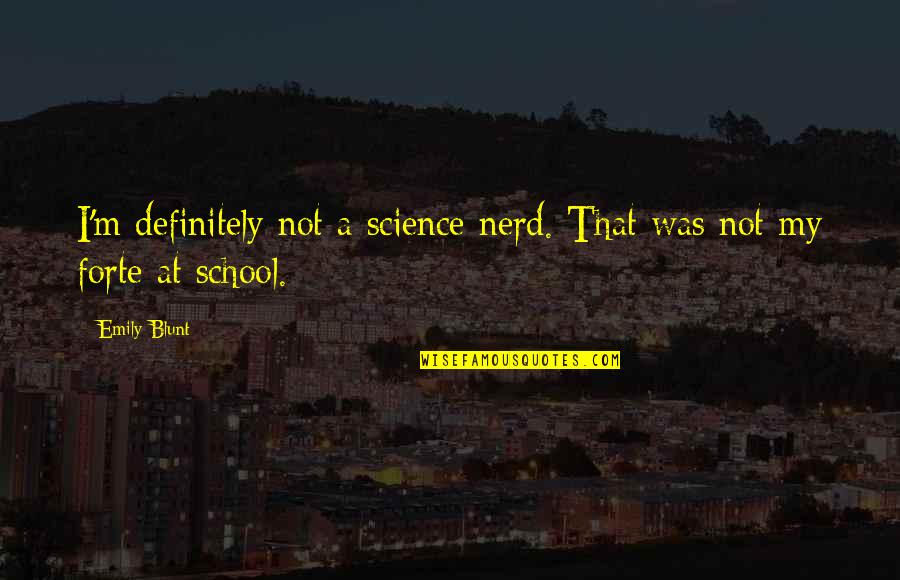 I'm definitely not a science nerd. That was not my forte at school. —
Emily Blunt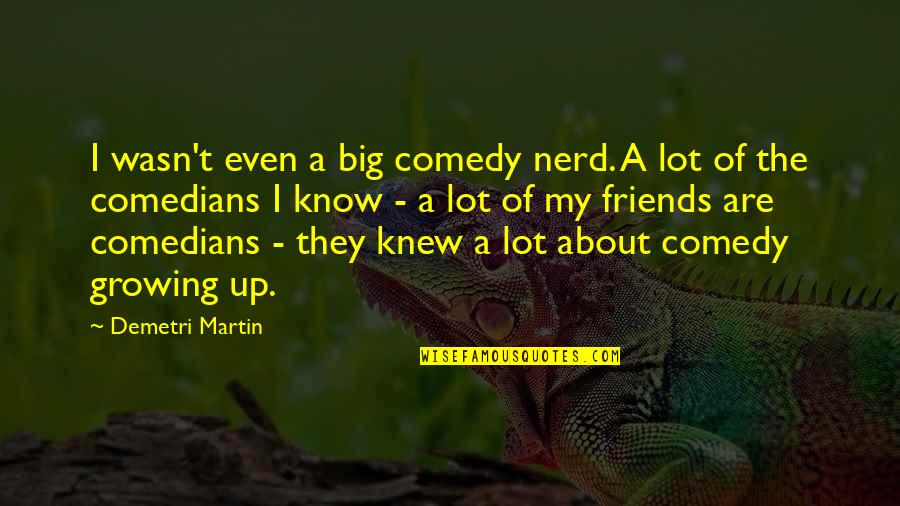 I wasn't even a big comedy nerd. A lot of the comedians I know - a lot of my friends are comedians - they knew a lot about comedy growing up. —
Demetri Martin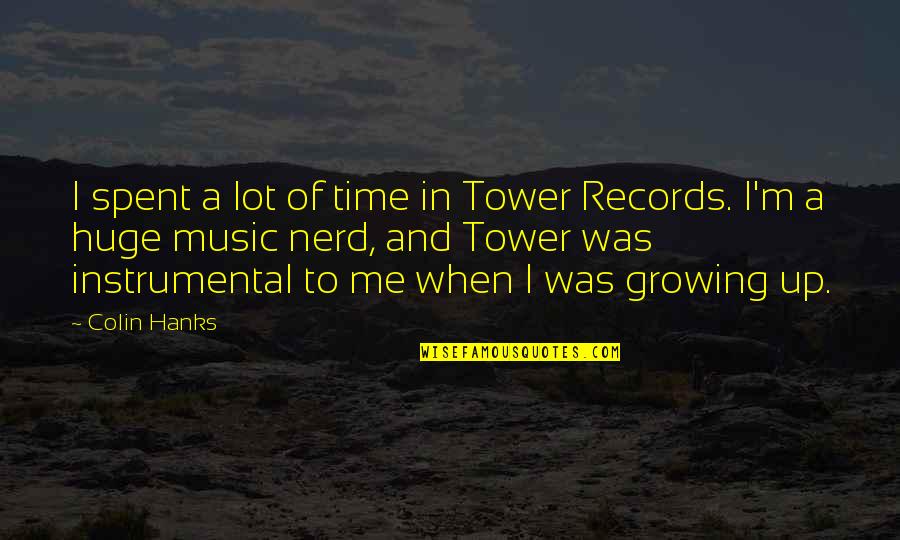 I spent a lot of time in Tower Records. I'm a huge music nerd, and Tower was instrumental to me when I was growing up. —
Colin Hanks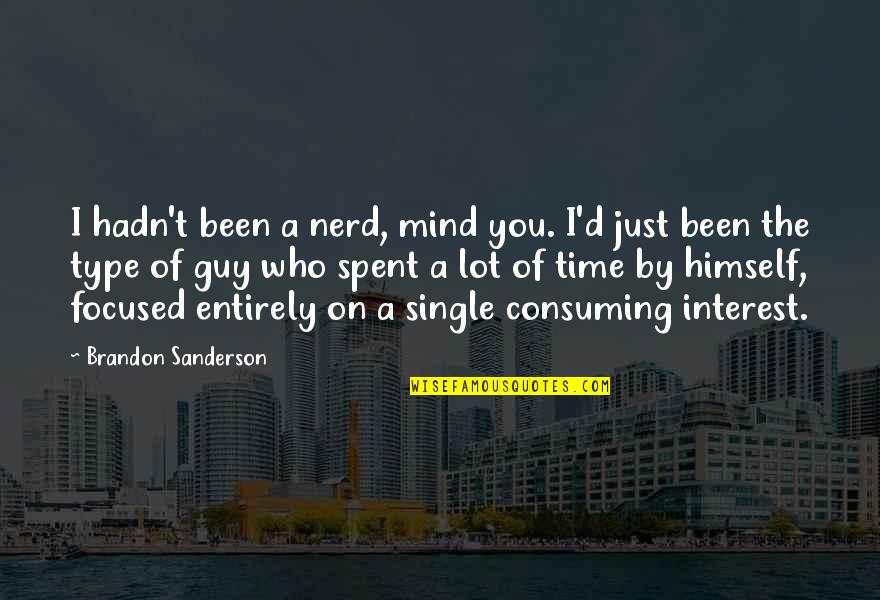 I hadn't been a nerd, mind you. I'd just been the type of guy who spent a lot of time by himself, focused entirely on a single consuming interest. —
Brandon Sanderson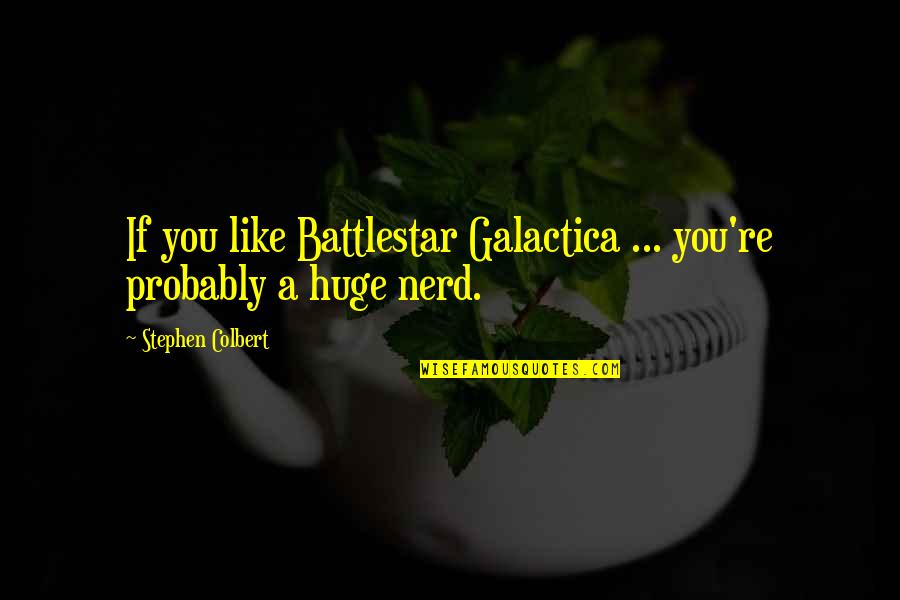 If you like Battlestar Galactica ... you're probably a huge nerd. —
Stephen Colbert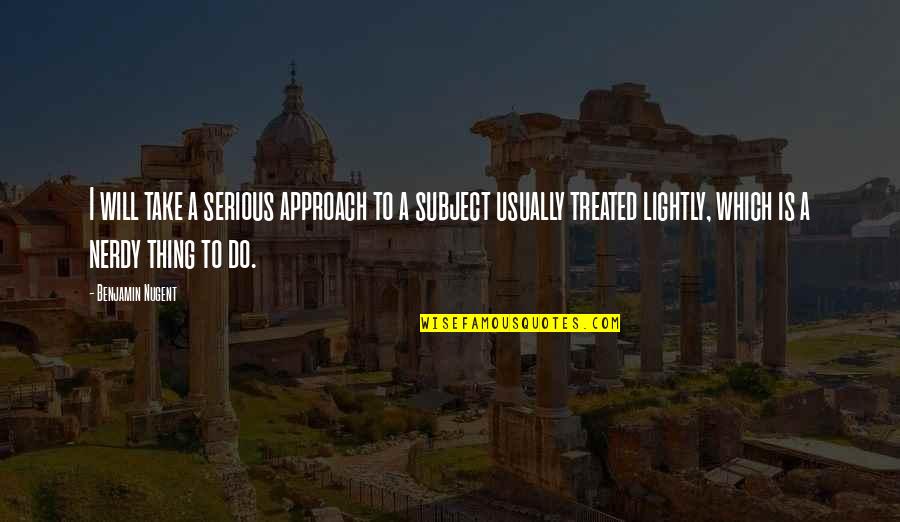 I will take a serious approach to a subject usually treated lightly, which is a nerdy thing to do. —
Benjamin Nugent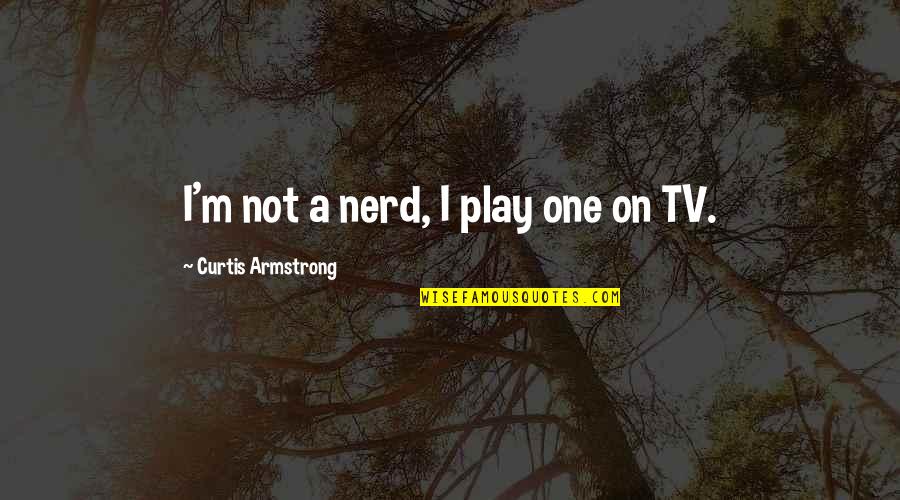 I'm not a nerd, I play one on TV. —
Curtis Armstrong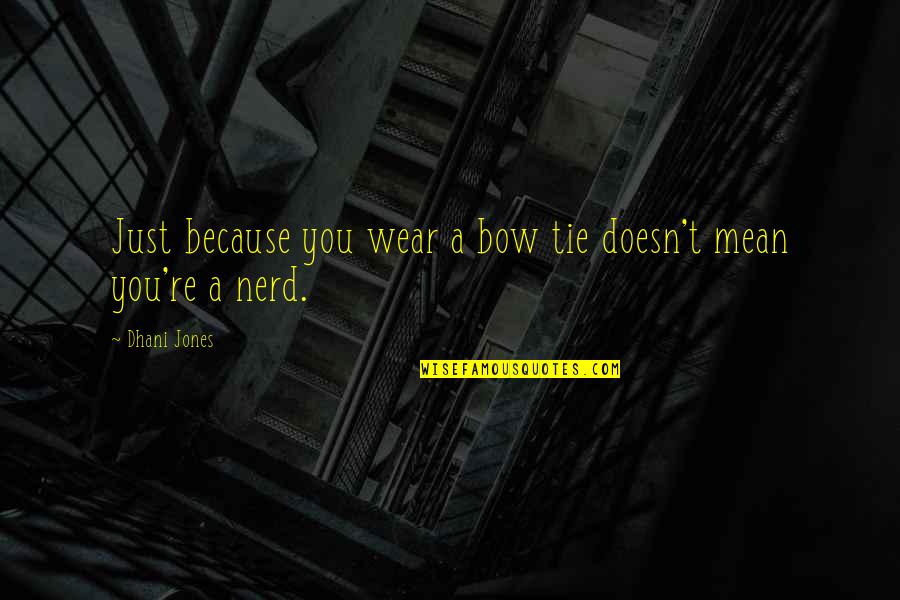 Just because you wear a bow tie doesn't mean you're a nerd. —
Dhani Jones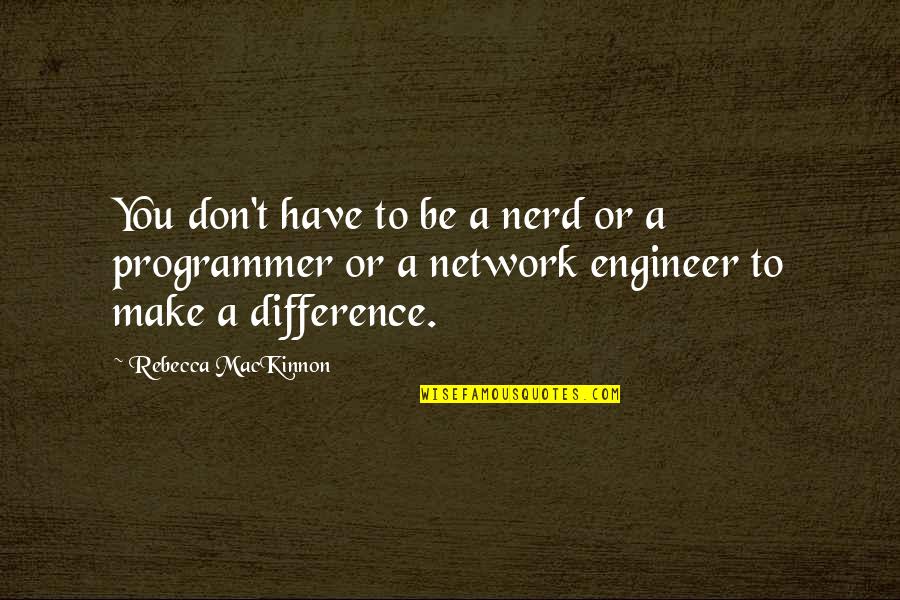 You don't have to be a nerd or a programmer or a network engineer to make a difference. —
Rebecca MacKinnon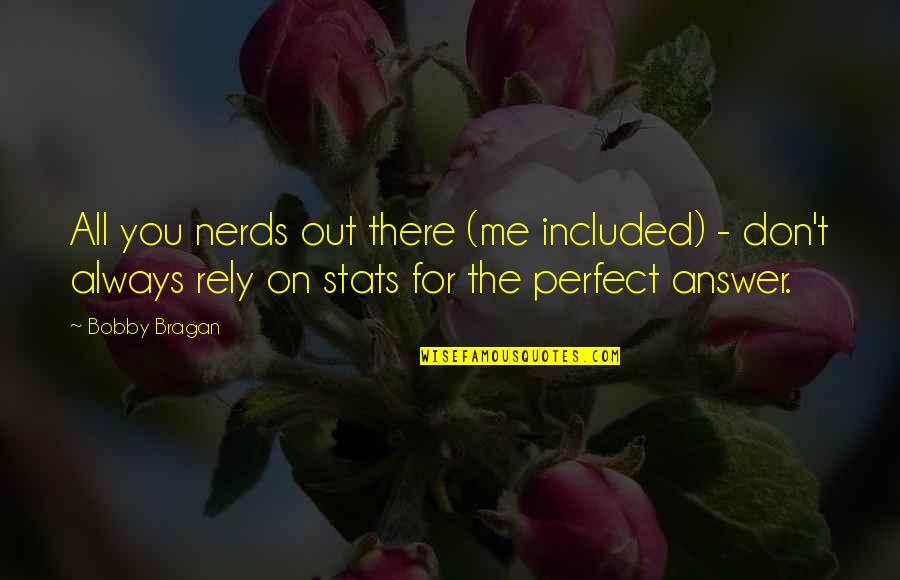 All you nerds out there (me included) - don't always rely on stats for the perfect answer. —
Bobby Bragan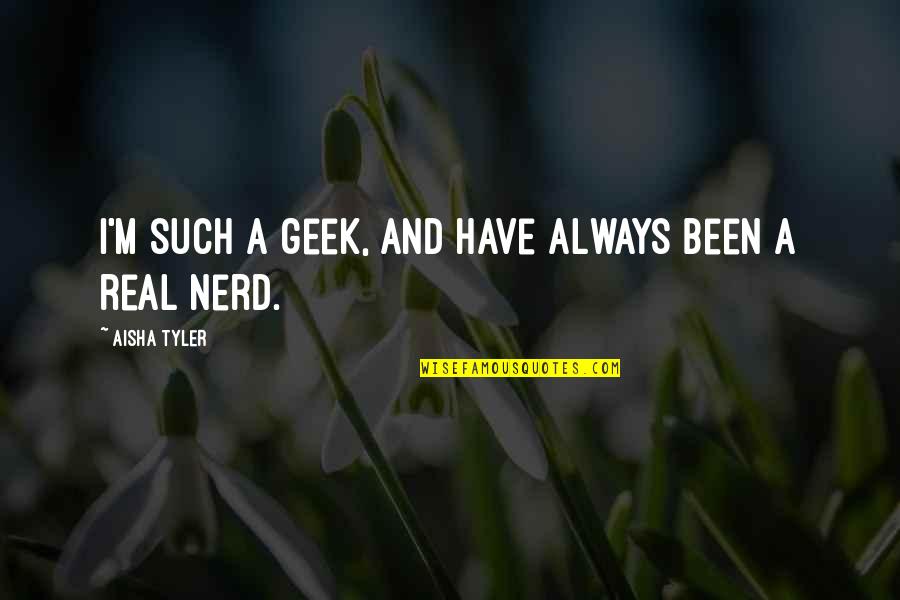 I'm such a geek, and have always been a real nerd. —
Aisha Tyler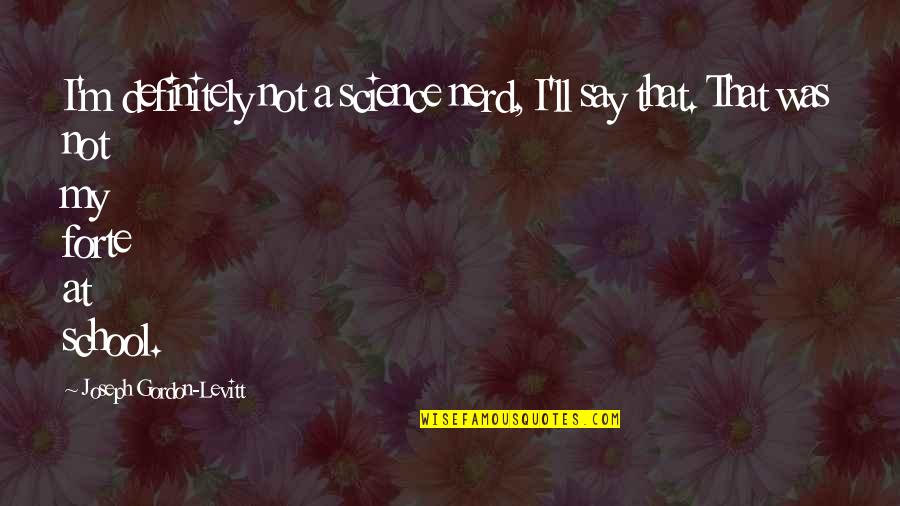 I'm definitely not a science nerd, I'll say that. That was not my forte at school. —
Joseph Gordon-Levitt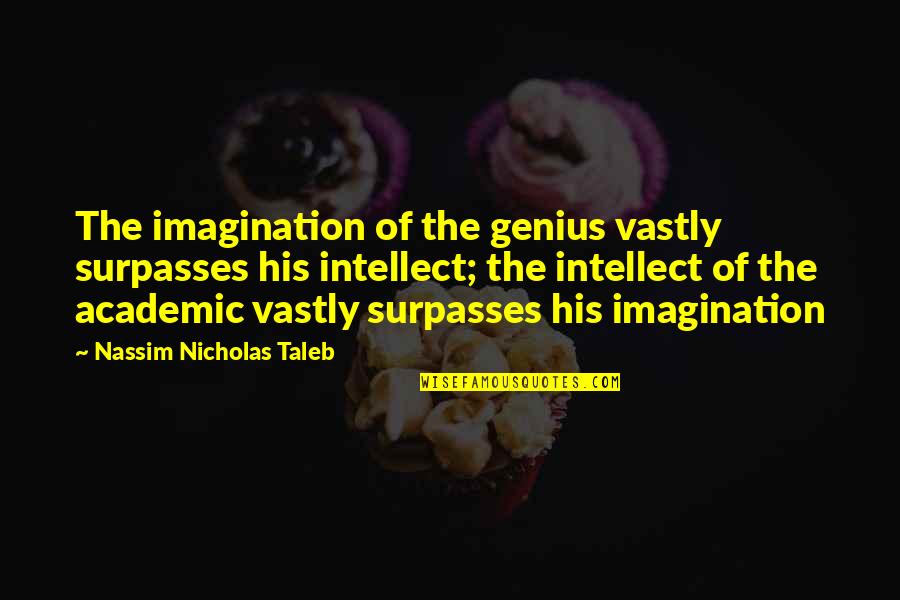 The imagination of the genius vastly surpasses his intellect; the intellect of the academic vastly surpasses his imagination —
Nassim Nicholas Taleb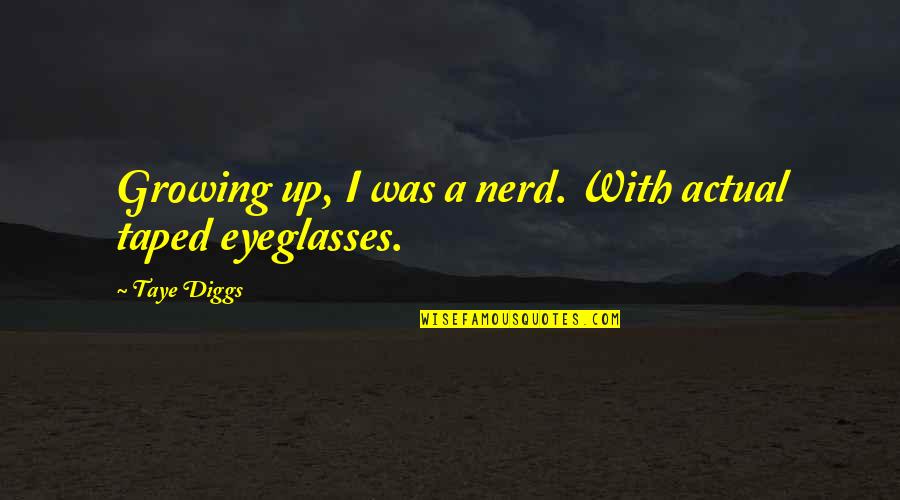 Growing up, I was a nerd. With actual taped eyeglasses. —
Taye Diggs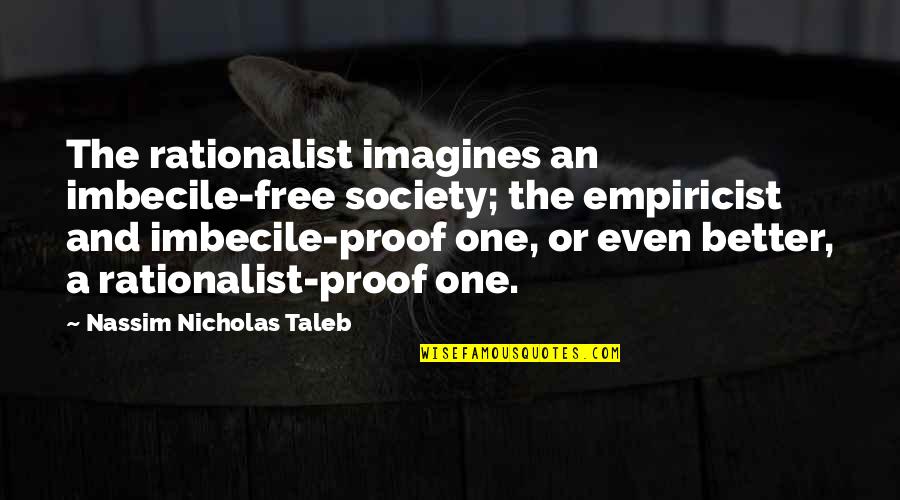 The rationalist imagines an imbecile-free society; the empiricist and imbecile-proof one, or even better, a rationalist-proof one. —
Nassim Nicholas Taleb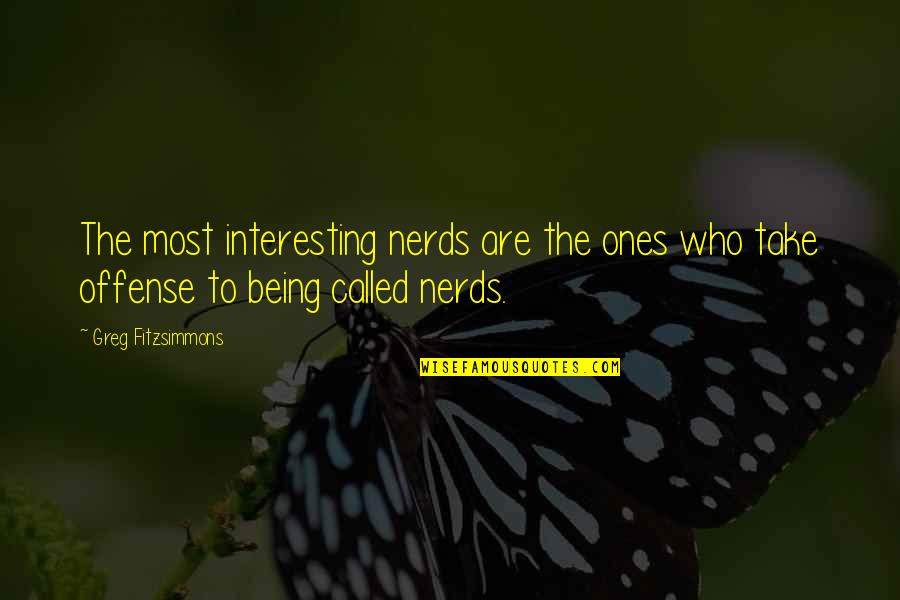 The most interesting nerds are the ones who take offense to being called nerds. —
Greg Fitzsimmons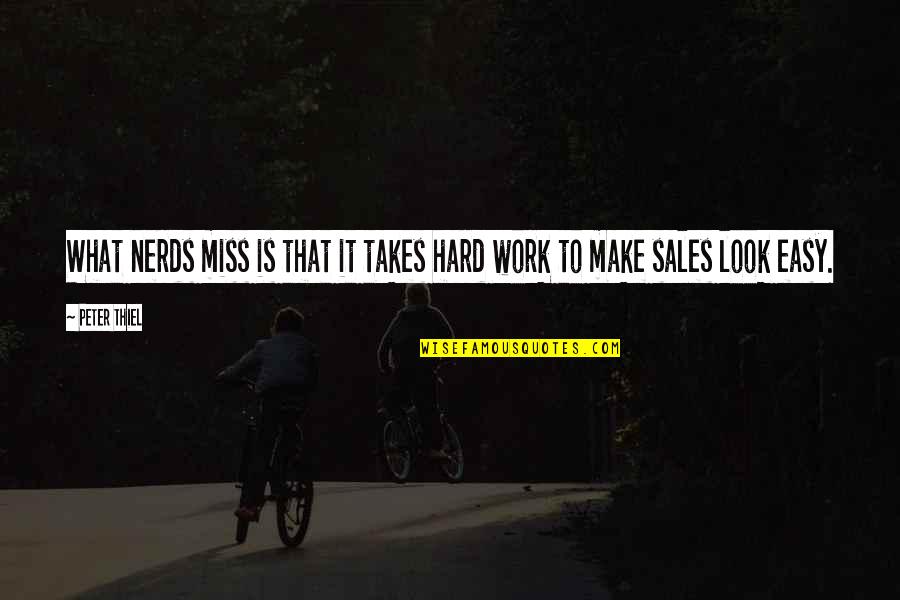 What nerds miss is that it takes hard work to make sales look easy. —
Peter Thiel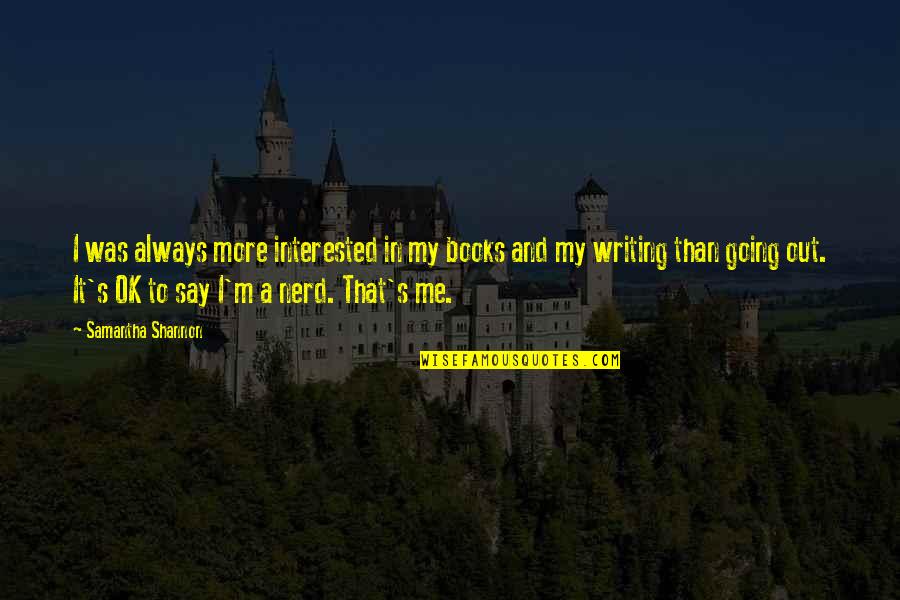 I was always more interested in my books and my writing than going out. It's OK to say I'm a nerd. That's me. —
Samantha Shannon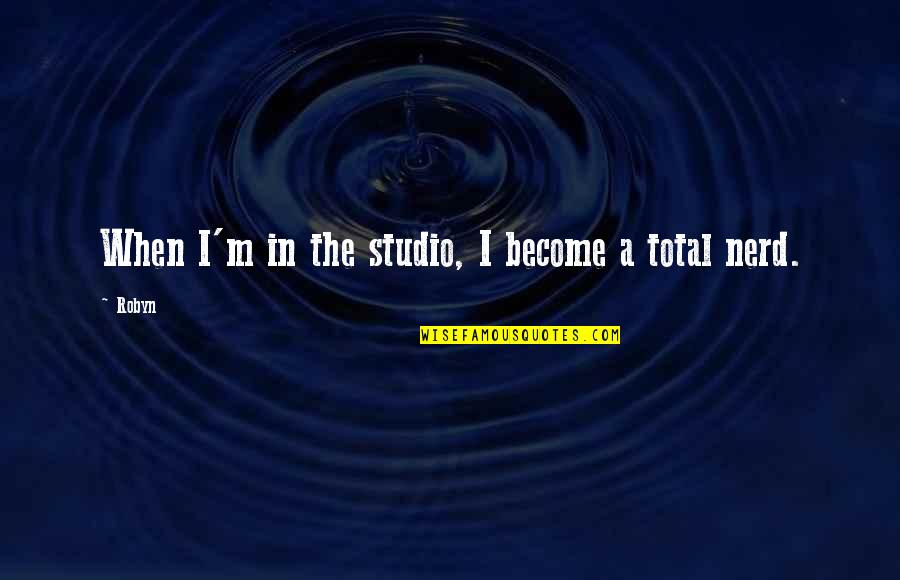 When I'm in the studio, I become a total nerd. —
Robyn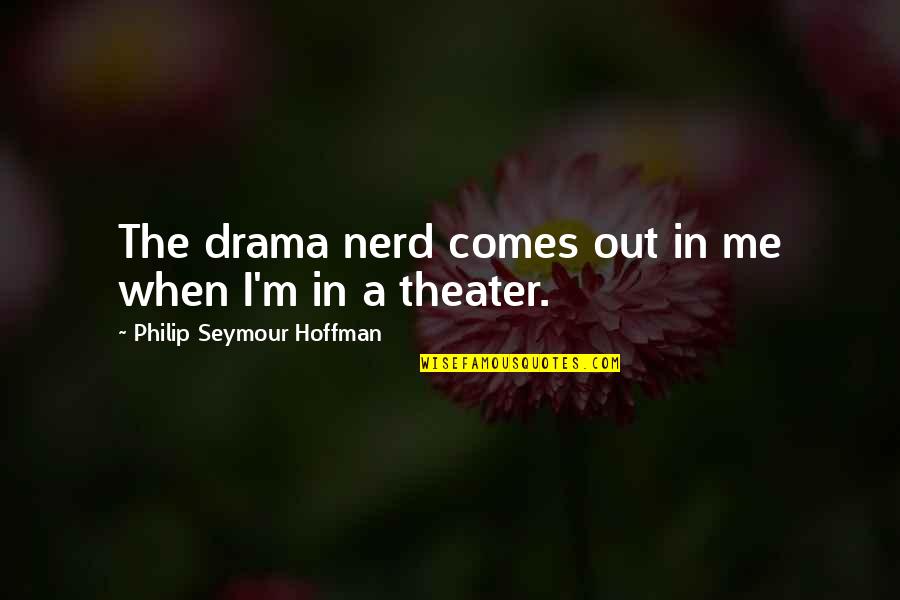 The drama nerd comes out in me when I'm in a theater. —
Philip Seymour Hoffman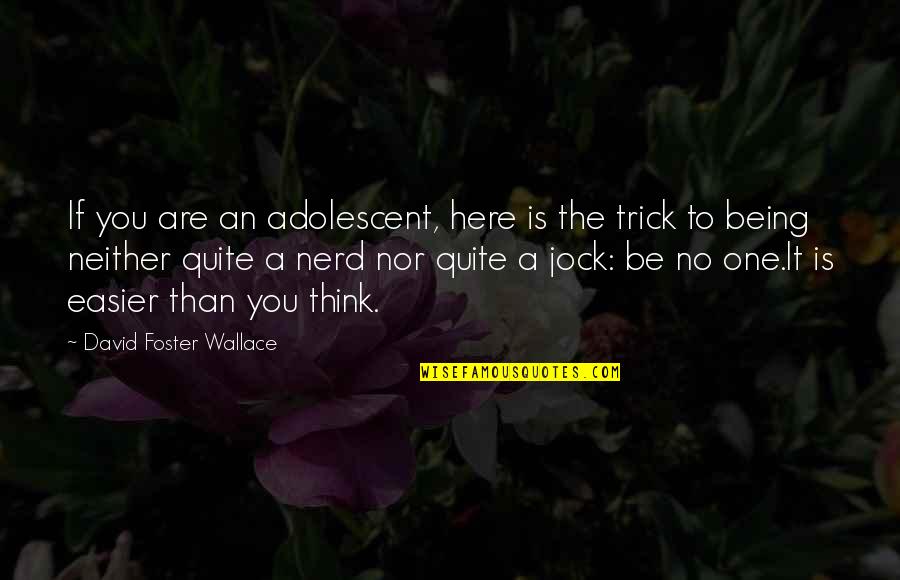 If you are an adolescent, here is the trick to being neither quite a nerd nor quite a jock: be no one.
It is easier than you think. —
David Foster Wallace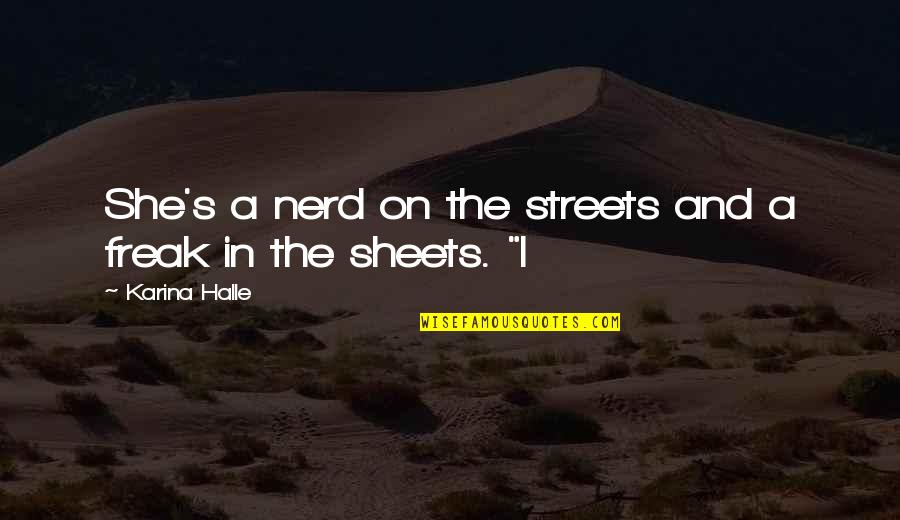 She's a nerd on the streets and a freak in the sheets. "I —
Karina Halle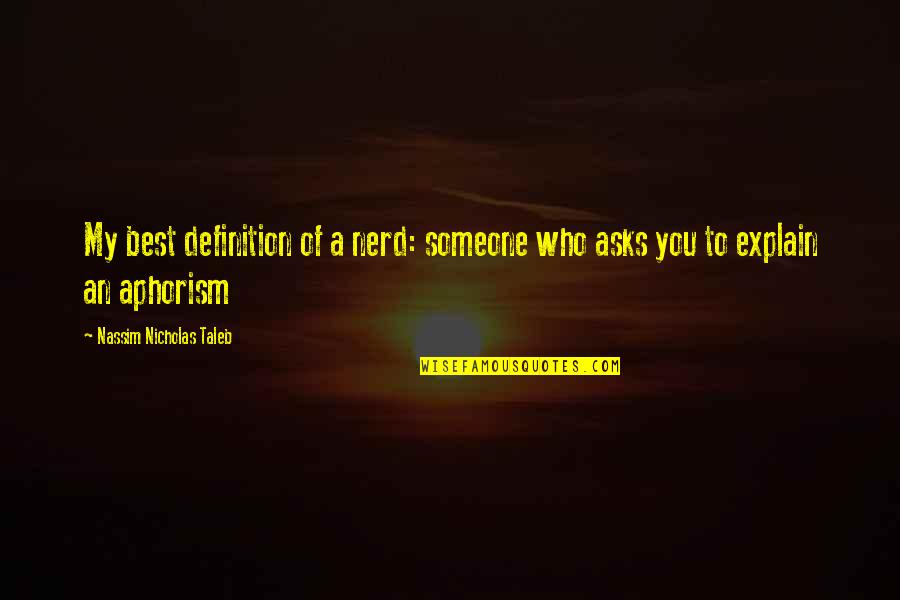 My best definition of a nerd: someone who asks you to explain an aphorism —
Nassim Nicholas Taleb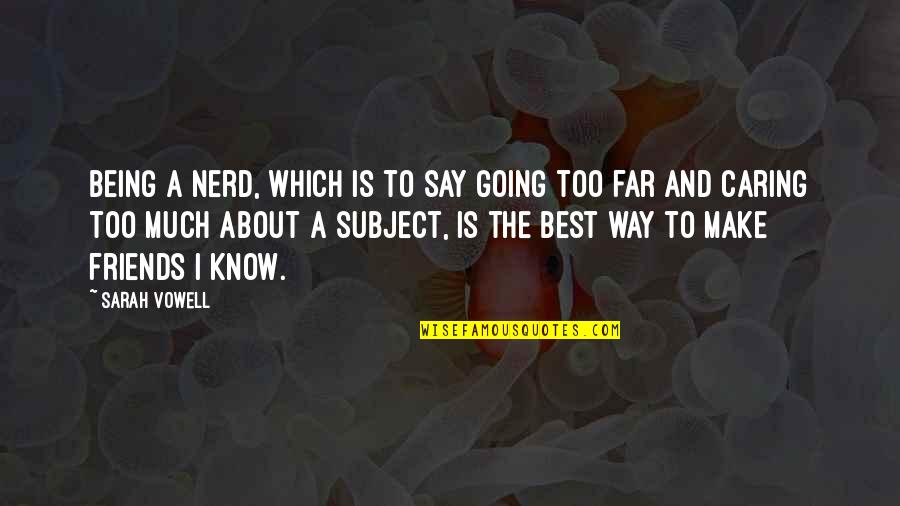 Being a nerd, which is to say going too far and caring too much about a subject, is the best way to make friends I know. —
Sarah Vowell
I'm a history nerd. Actually acting's the best job for somebody who loves weird, different stuff. —
Lauren Cohan