Best Evo Morales Quotes
Collection of top 30 famous quotes about Best Evo Morales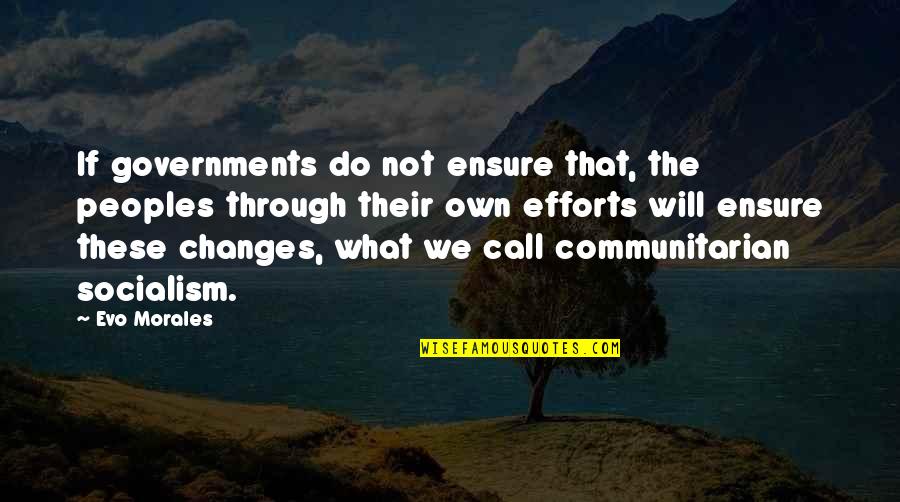 If governments do not ensure that, the peoples through their own efforts will ensure these changes, what we call communitarian socialism.
—
Evo Morales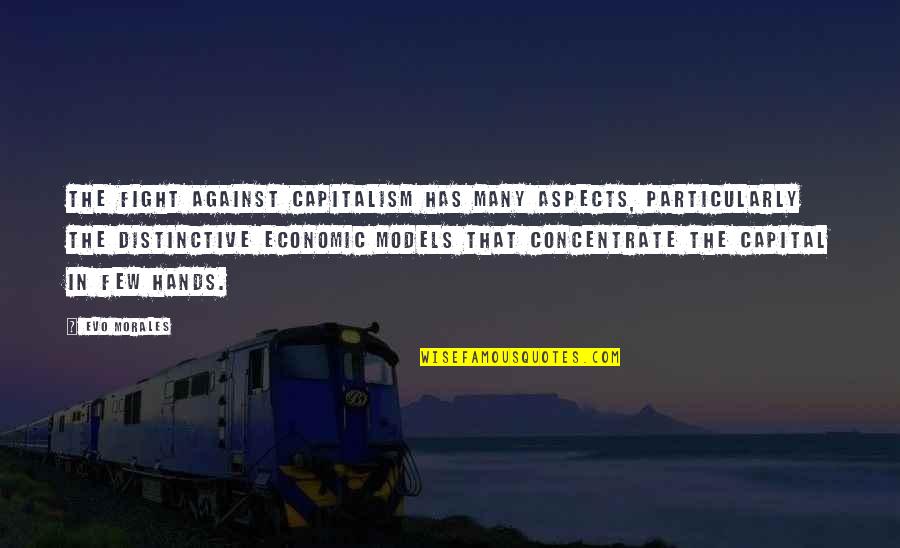 The fight against capitalism has many aspects, particularly the distinctive economic models that concentrate the capital in few hands.
—
Evo Morales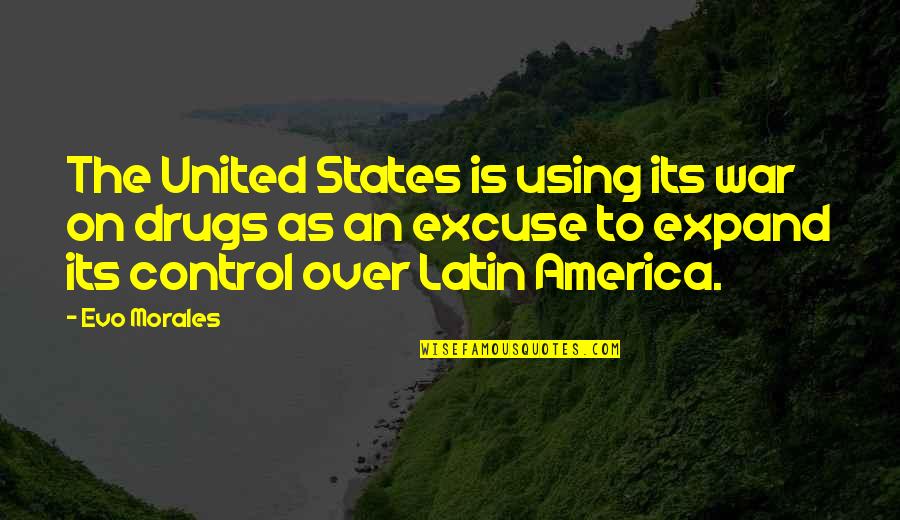 The United States is using its war on drugs as an excuse to expand its control over Latin America.
—
Evo Morales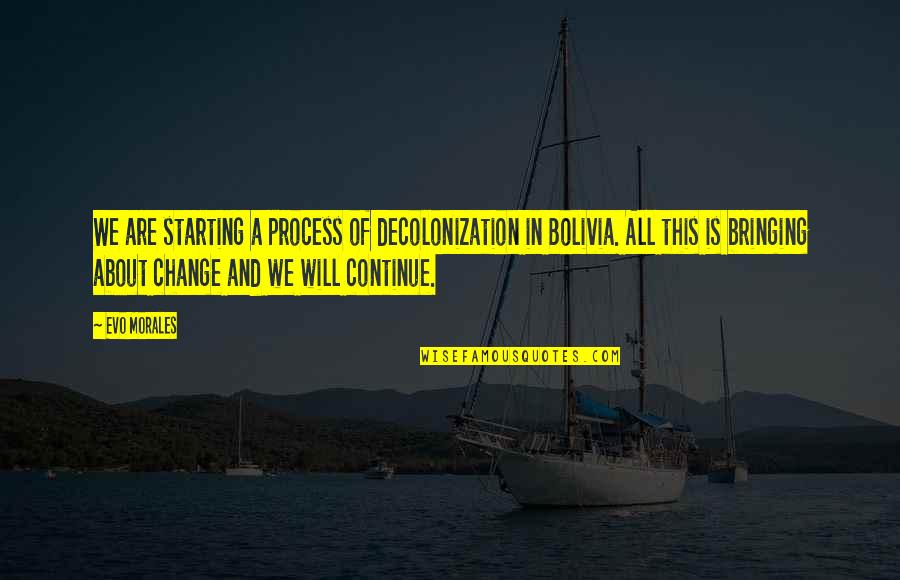 We are starting a process of decolonization in Bolivia. All this is bringing about change and we will continue.
—
Evo Morales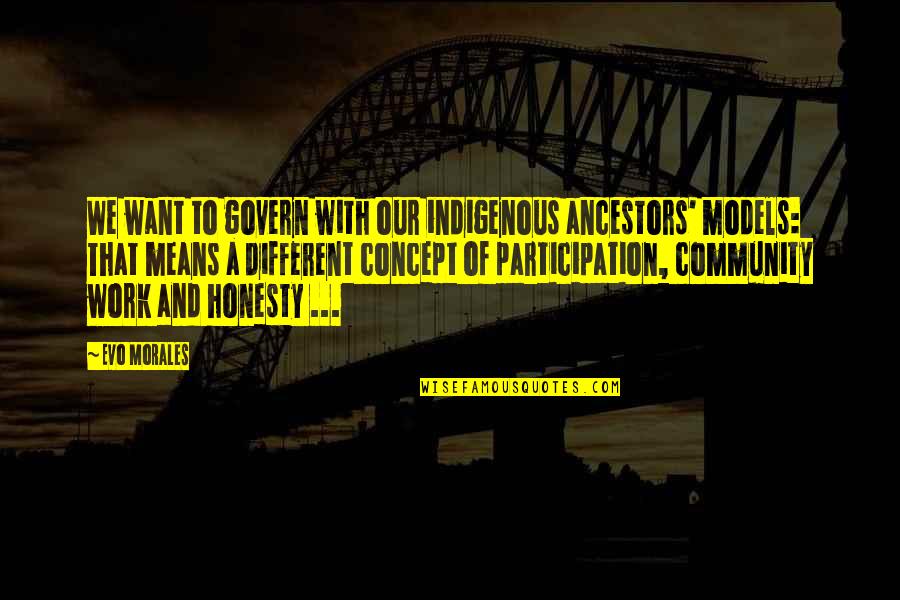 We want to govern with our indigenous ancestors' models: That means a different concept of participation, community work and honesty ...
—
Evo Morales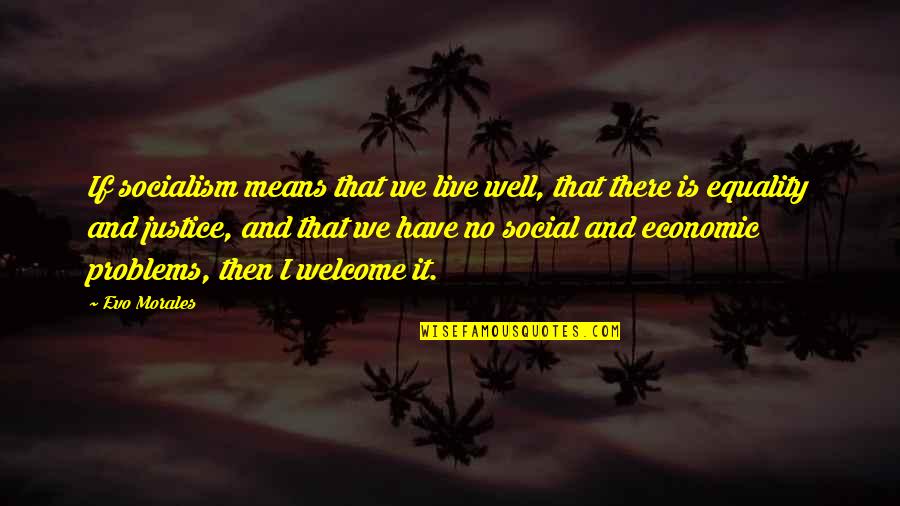 If socialism means that we live well, that there is equality and justice, and that we have no social and economic problems, then I welcome it. —
Evo Morales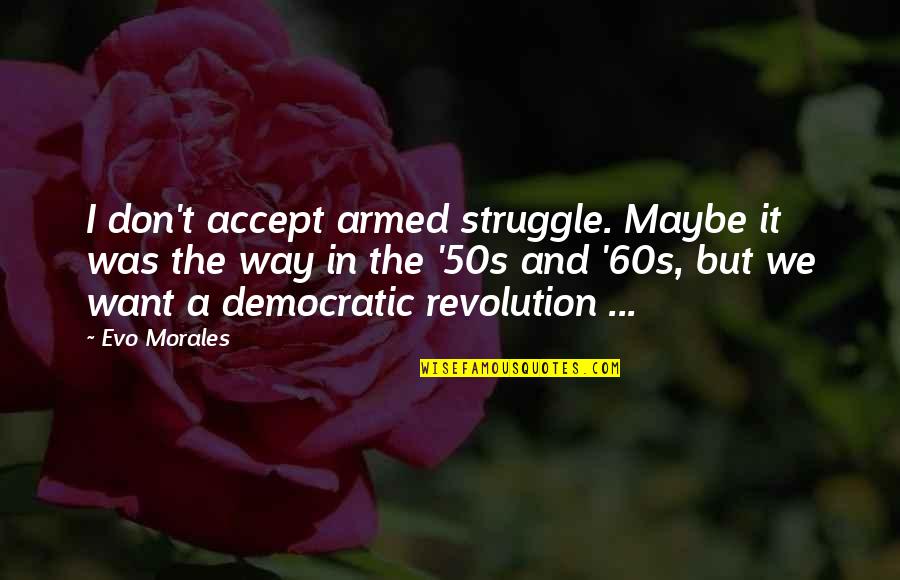 I don't accept armed struggle. Maybe it was the way in the '50s and '60s, but we want a democratic revolution ... —
Evo Morales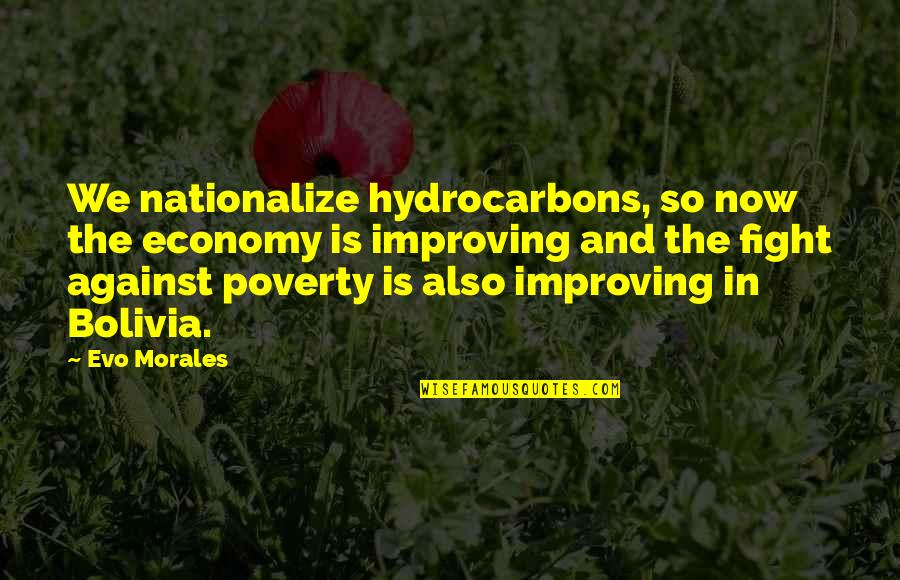 We nationalize hydrocarbons, so now the economy is improving and the fight against poverty is also improving in Bolivia. —
Evo Morales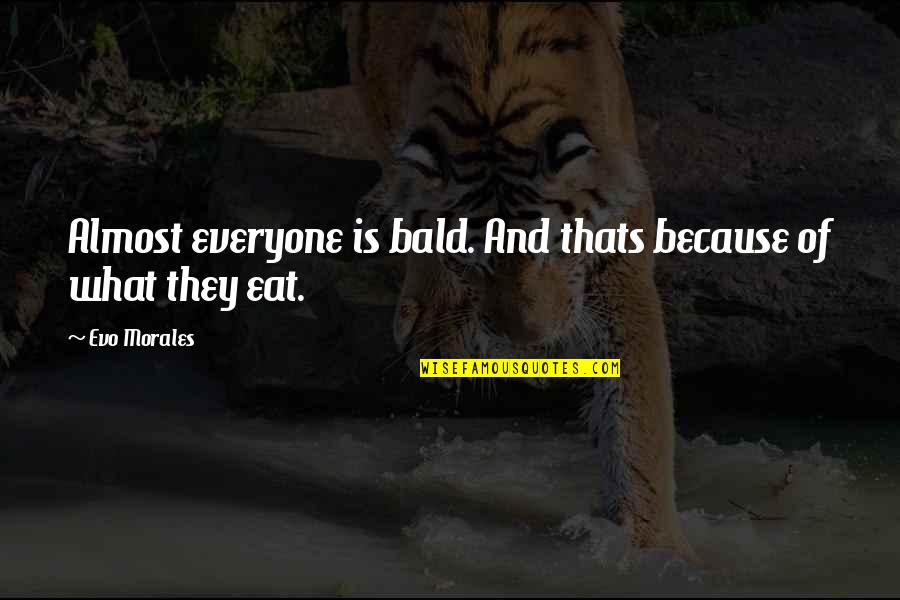 Almost everyone is bald. And thats because of what they eat. —
Evo Morales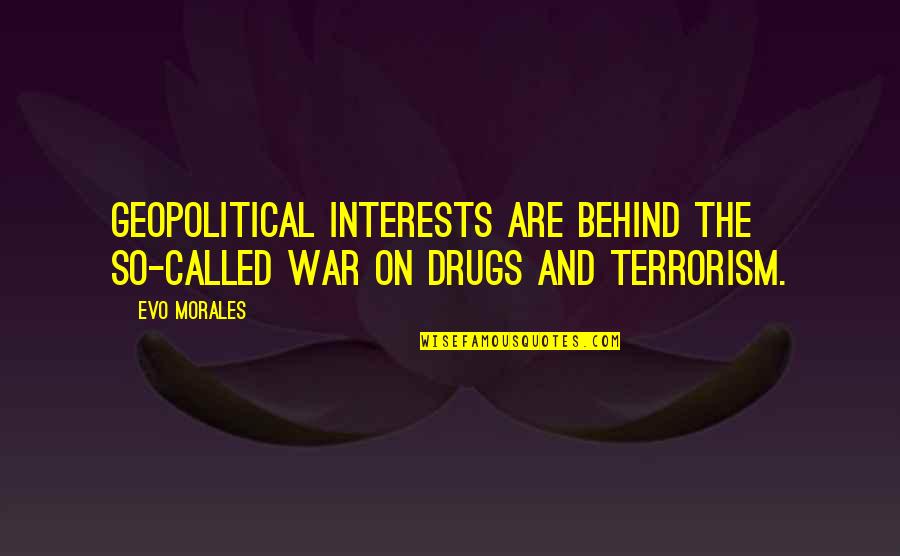 Geopolitical interests are behind the so-called war on drugs and terrorism. —
Evo Morales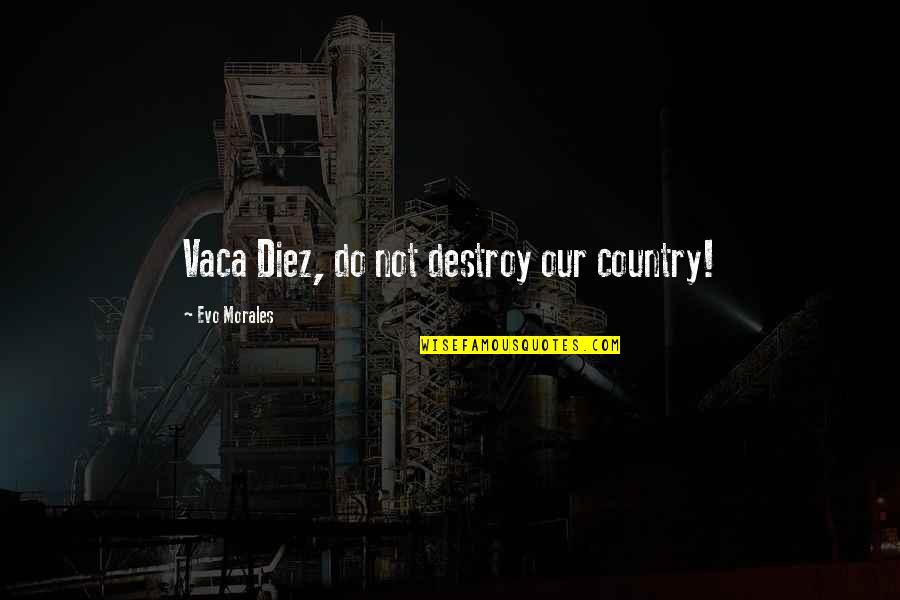 Vaca Diez, do not destroy our country! —
Evo Morales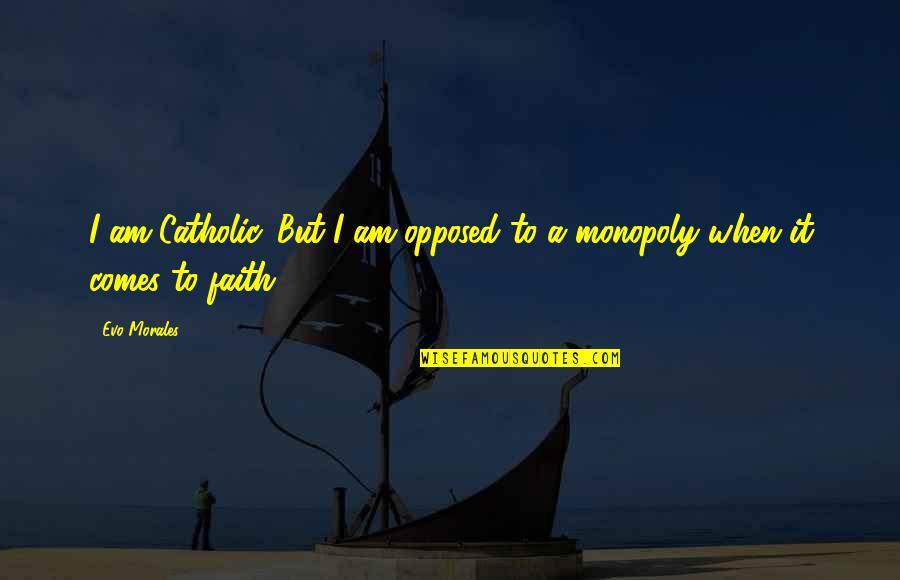 I am Catholic. But I am opposed to a monopoly when it comes to faith. —
Evo Morales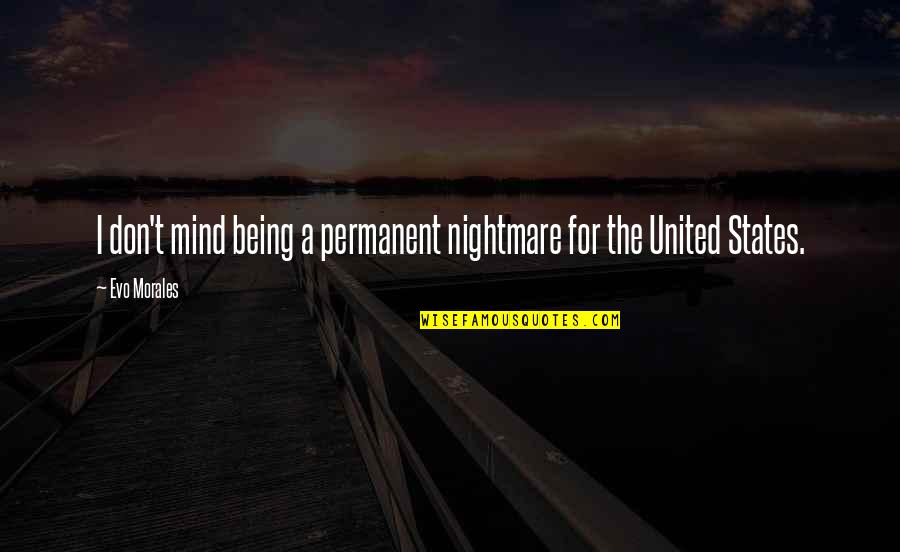 I don't mind being a permanent nightmare for the United States. —
Evo Morales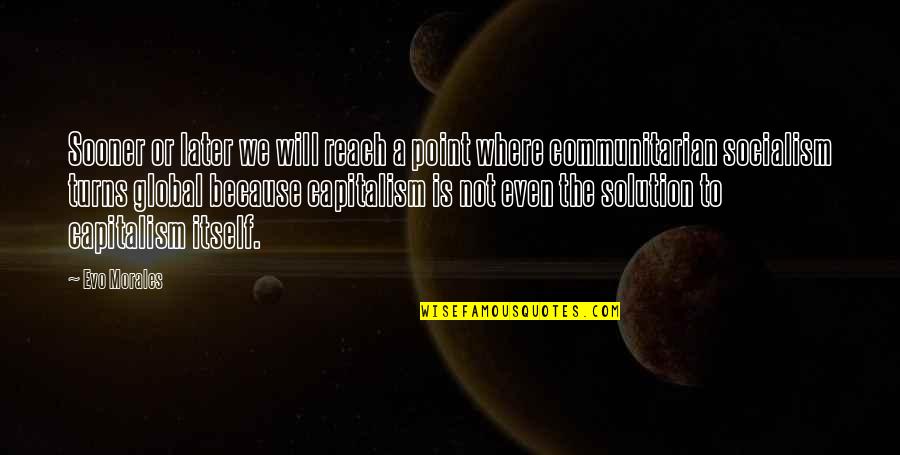 Sooner or later we will reach a point where communitarian socialism turns global because capitalism is not even the solution to capitalism itself. —
Evo Morales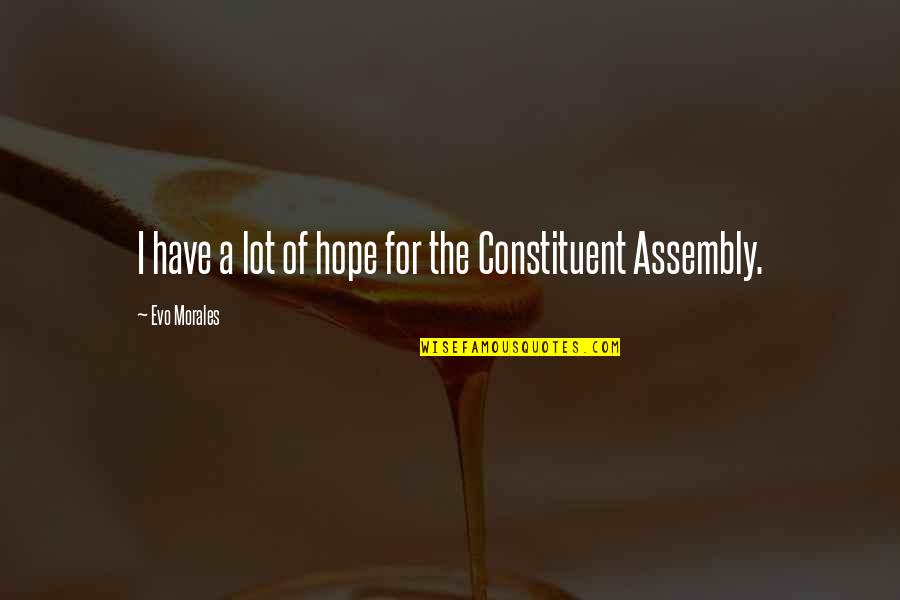 I have a lot of hope for the Constituent Assembly. —
Evo Morales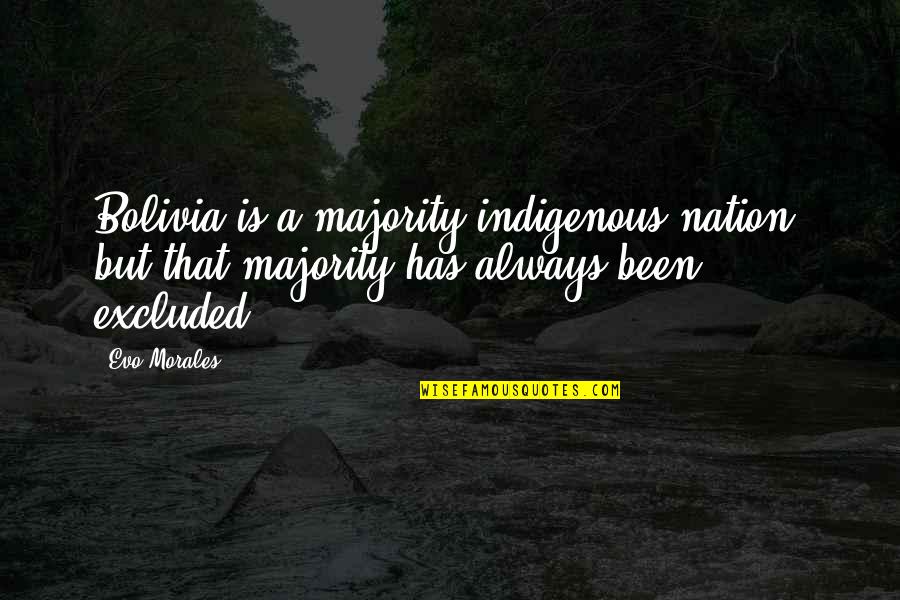 Bolivia is a majority indigenous nation, but that majority has always been excluded. —
Evo Morales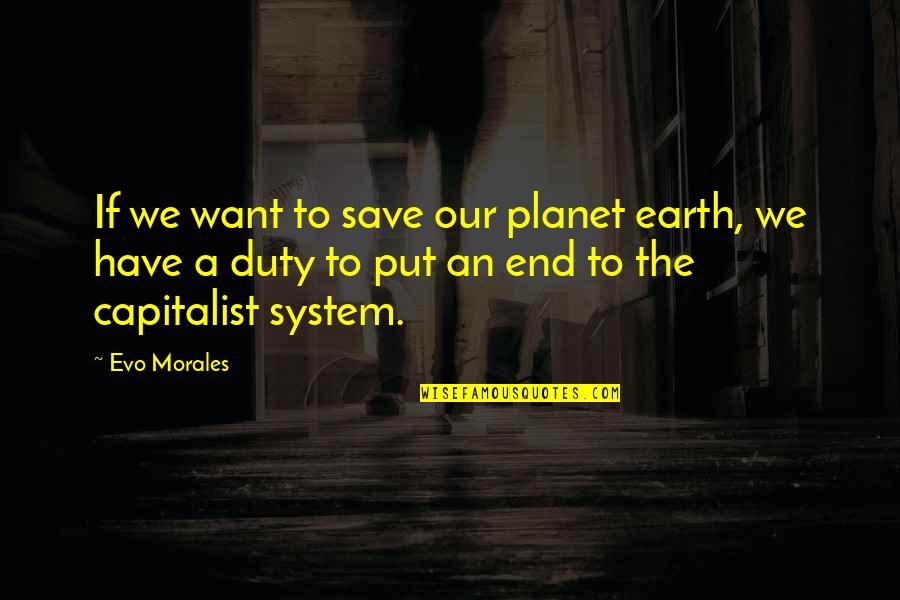 If we want to save our planet earth, we have a duty to put an end to the capitalist system. —
Evo Morales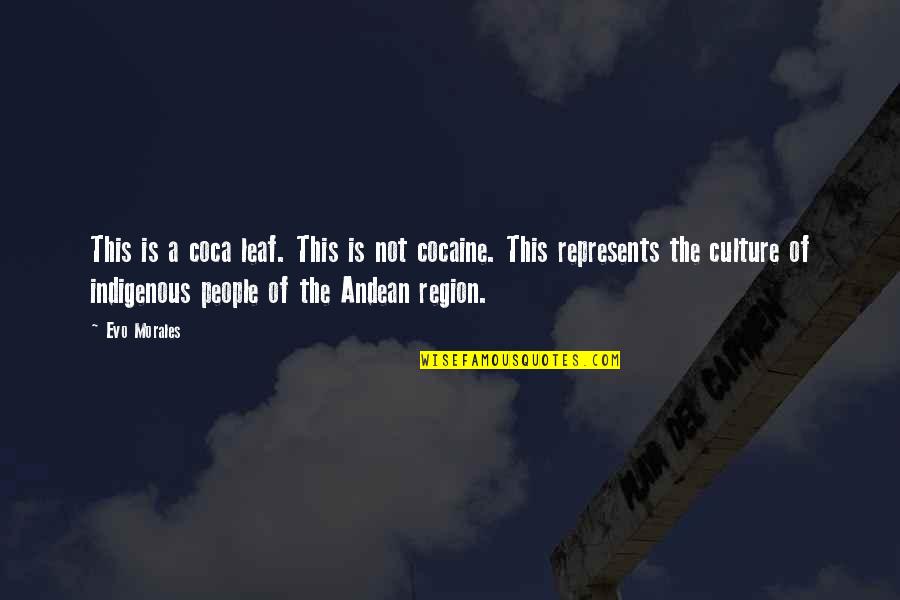 This is a coca leaf. This is not cocaine. This represents the culture of indigenous people of the Andean region. —
Evo Morales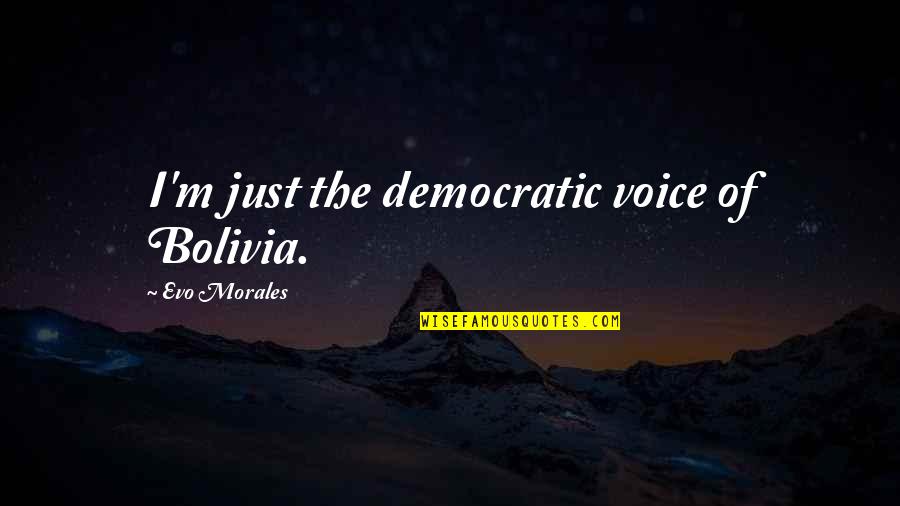 I'm just the democratic voice of Bolivia. —
Evo Morales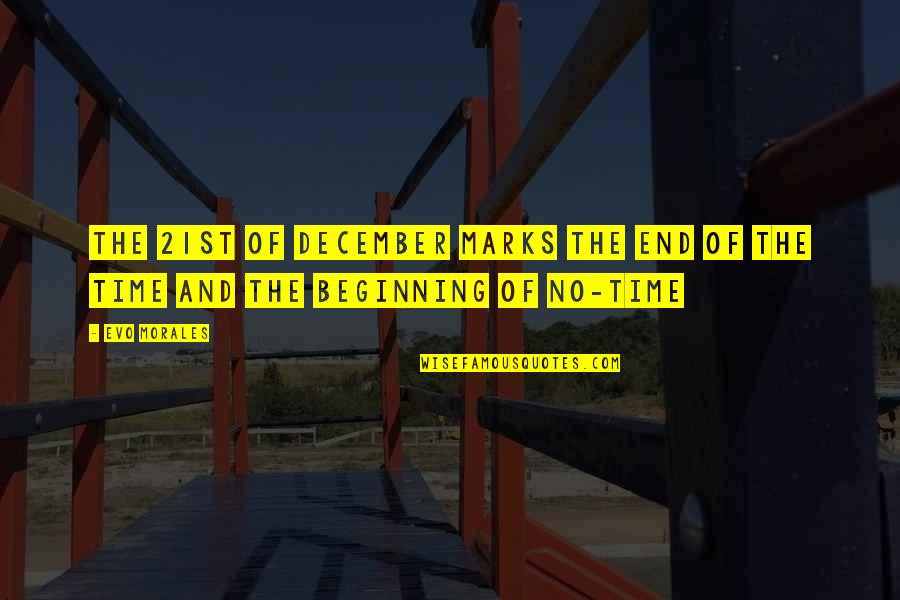 The 21st of December marks the end of the time and the beginning of no-time —
Evo Morales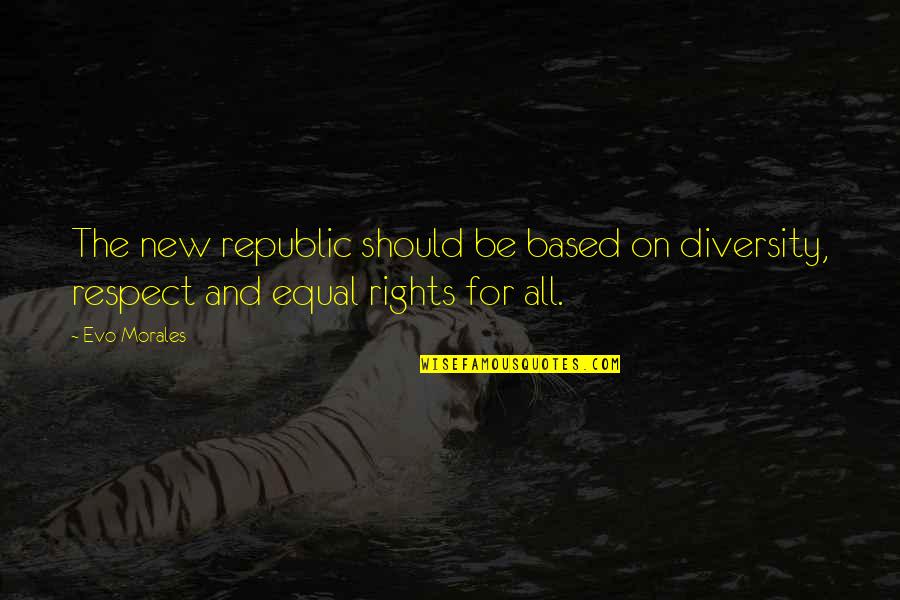 The new republic should be based on diversity, respect and equal rights for all. —
Evo Morales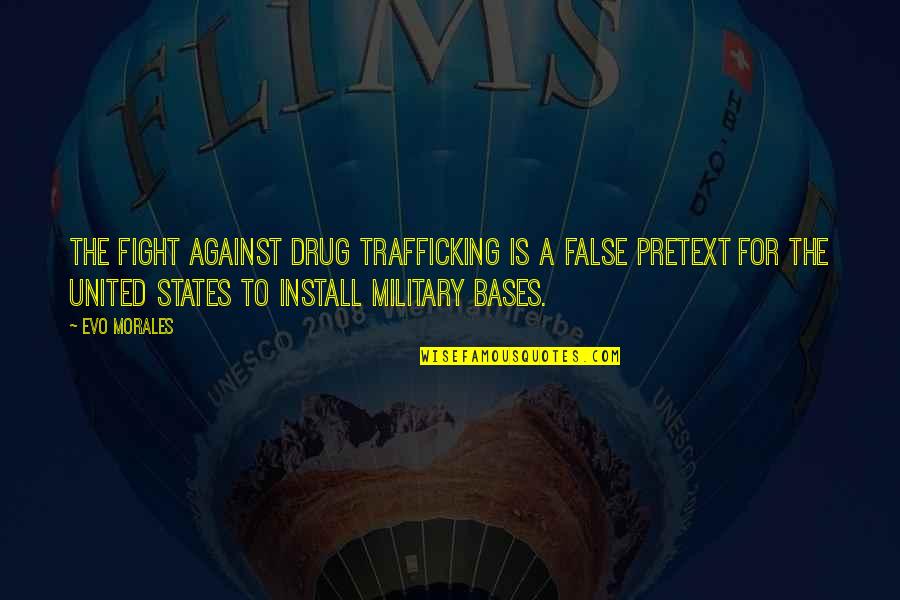 The fight against drug trafficking is a false pretext for the United States to install military bases. —
Evo Morales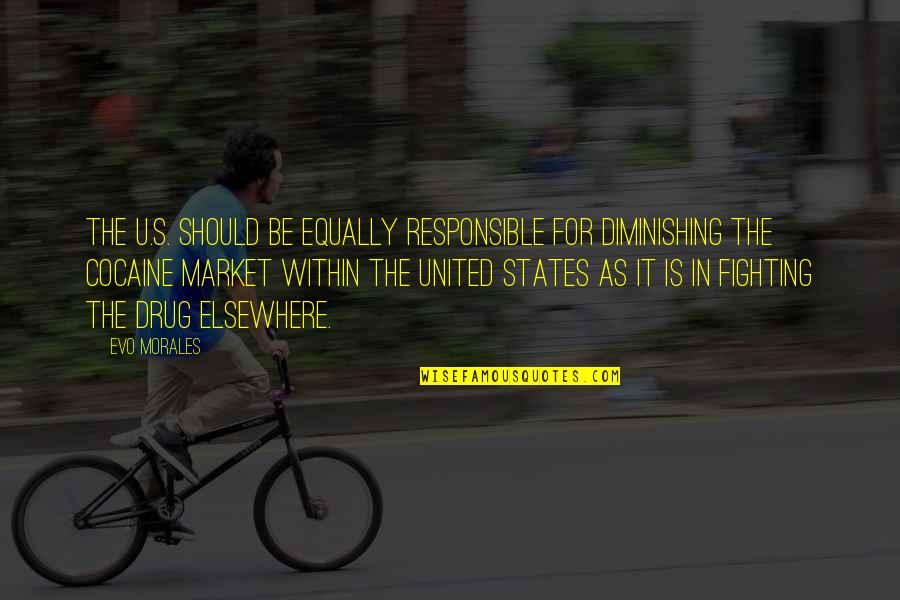 The U.S. should be equally responsible for diminishing the cocaine market within the United States as it is in fighting the drug elsewhere. —
Evo Morales
Dialogue is the basis of Indian culture, and we don't want to make any enemies. Political and ideological adversaries, perhaps, but not enemies. —
Evo Morales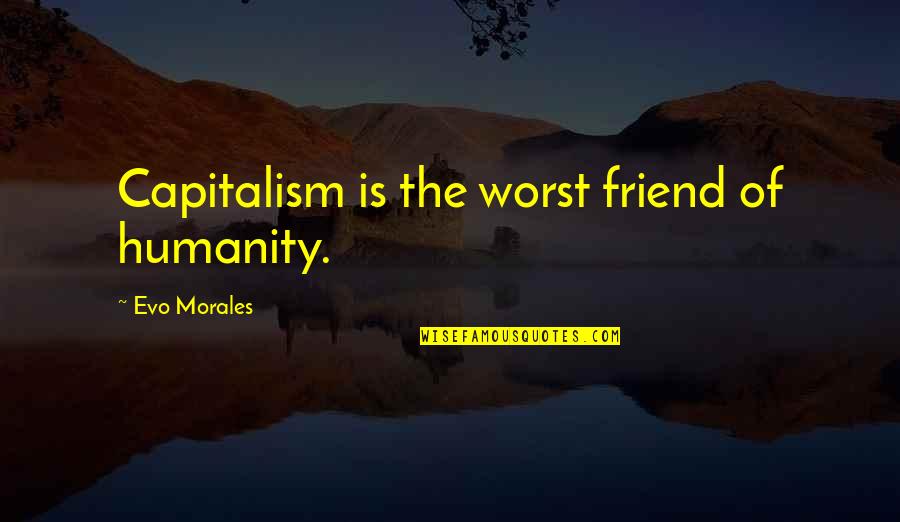 Capitalism is the worst friend of humanity. —
Evo Morales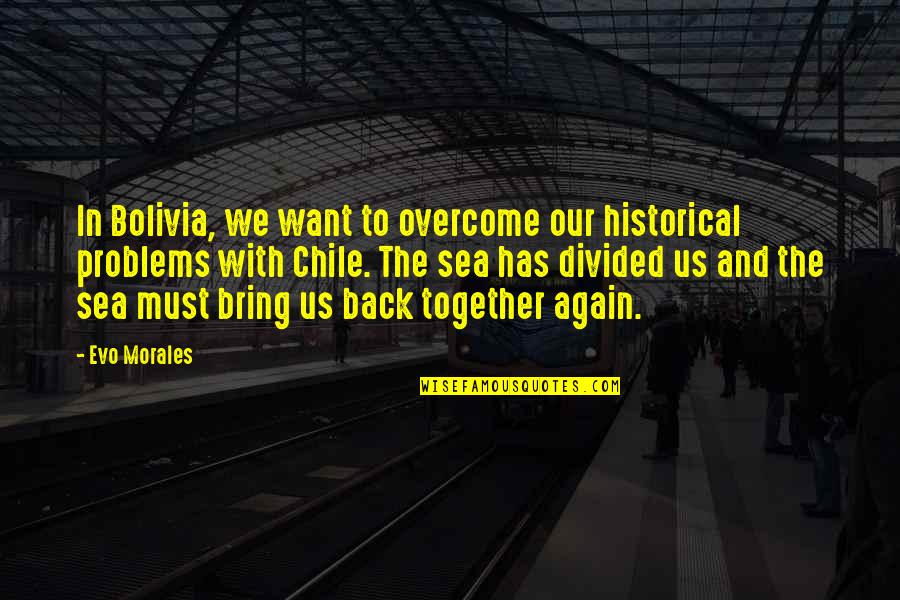 In Bolivia, we want to overcome our historical problems with Chile. The sea has divided us and the sea must bring us back together again. —
Evo Morales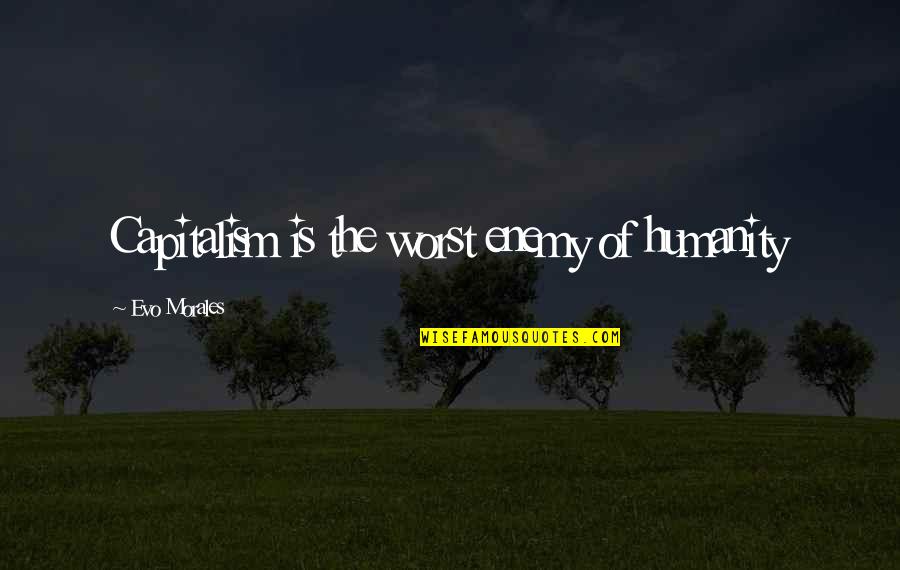 Capitalism is the worst enemy of humanity —
Evo Morales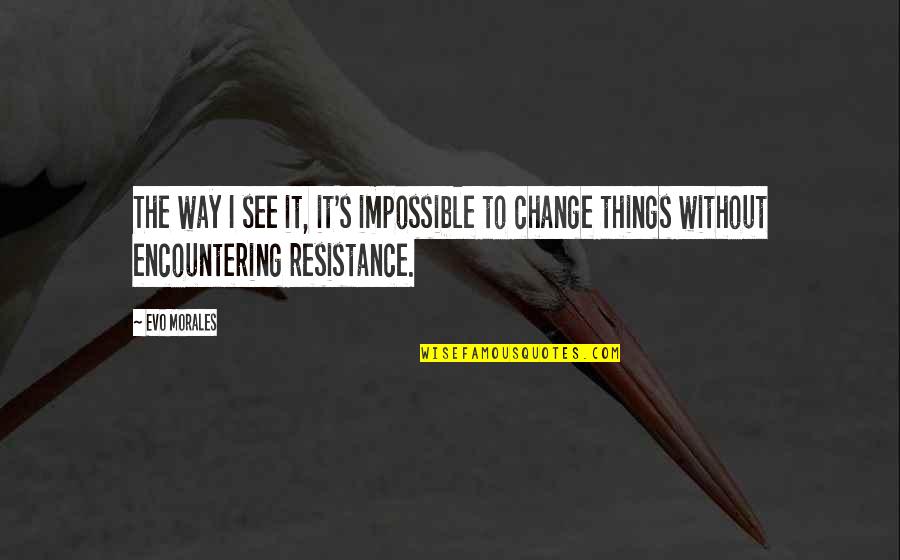 The way I see it, it's impossible to change things without encountering resistance. —
Evo Morales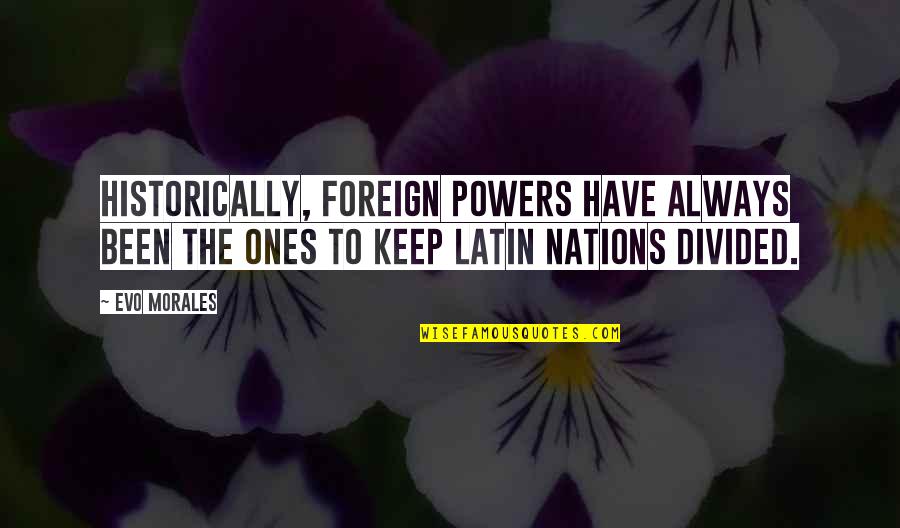 Historically, foreign powers have always been the ones to keep Latin nations divided. —
Evo Morales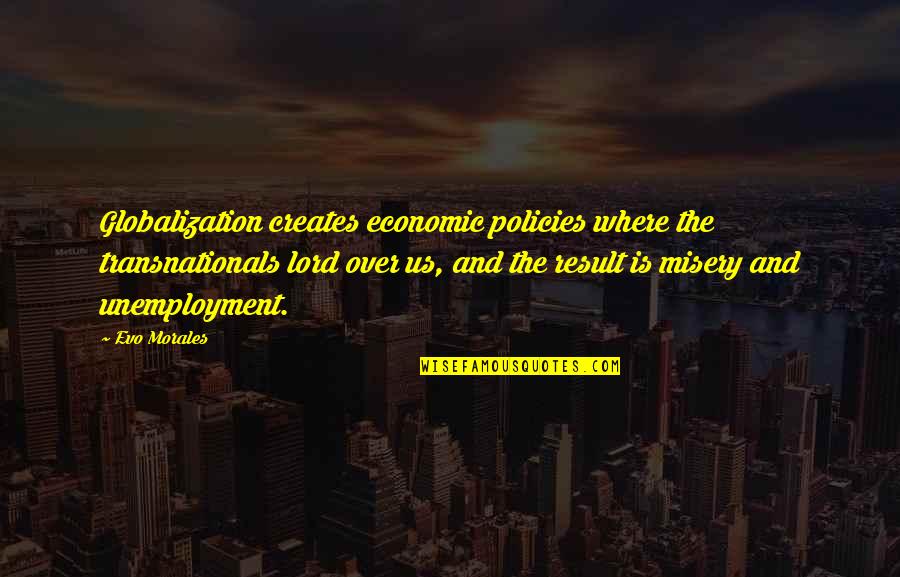 Globalization creates economic policies where the transnationals lord over us, and the result is misery and unemployment. —
Evo Morales