Best Disillusion Quotes
Collection of top 30 famous quotes about Best Disillusion
Best Disillusion Quotes & Sayings
Happy to read and share the best inspirational Best Disillusion quotes, sayings and quotations on Wise Famous Quotes.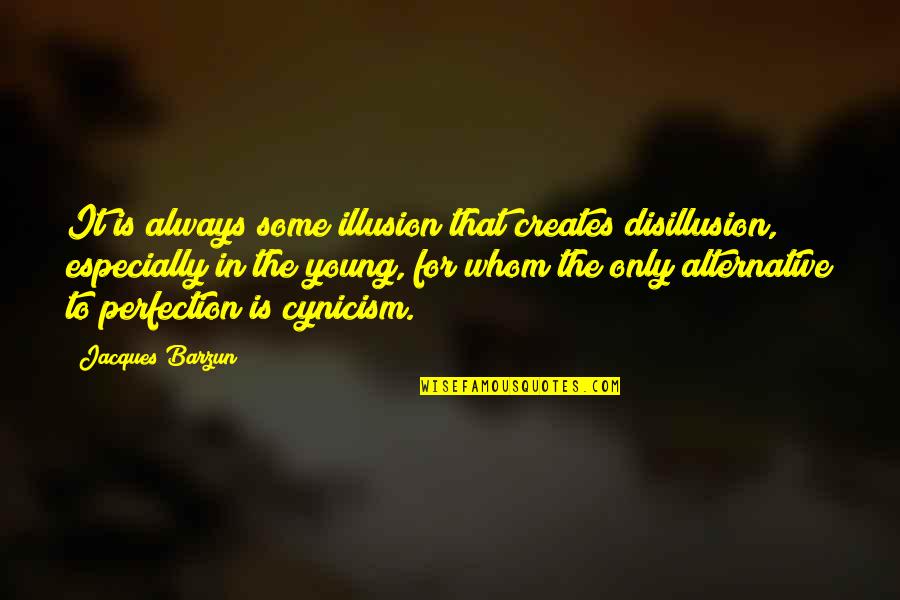 It is always some illusion that creates disillusion, especially in the young, for whom the only alternative to perfection is cynicism.
—
Jacques Barzun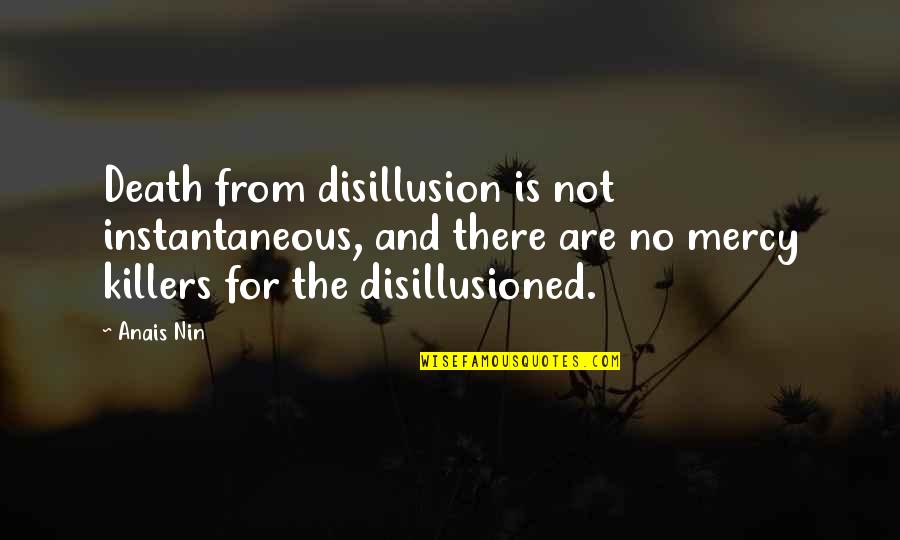 Death from disillusion is not instantaneous, and there are no mercy killers for the disillusioned.
—
Anais Nin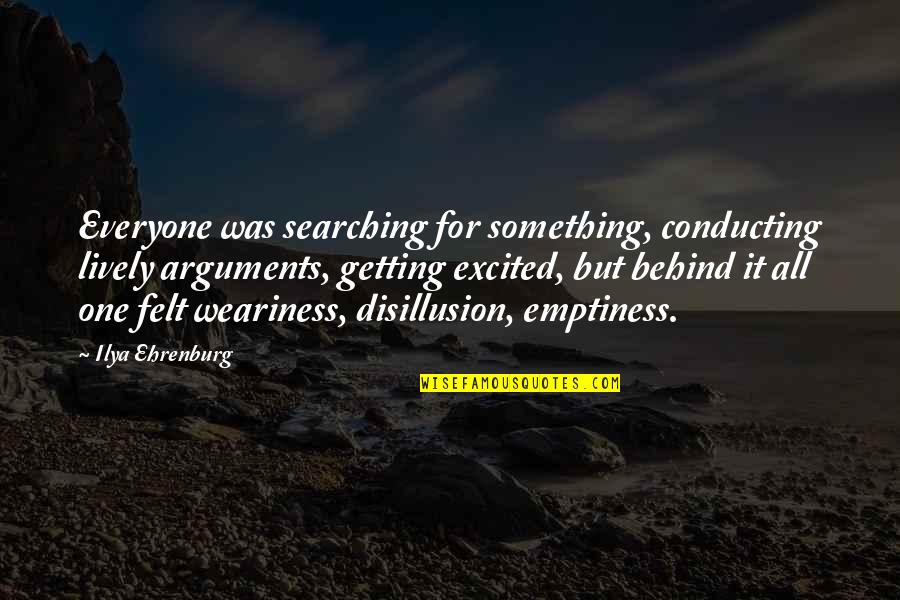 Everyone was searching for something, conducting lively arguments, getting excited, but behind it all one felt weariness, disillusion, emptiness.
—
Ilya Ehrenburg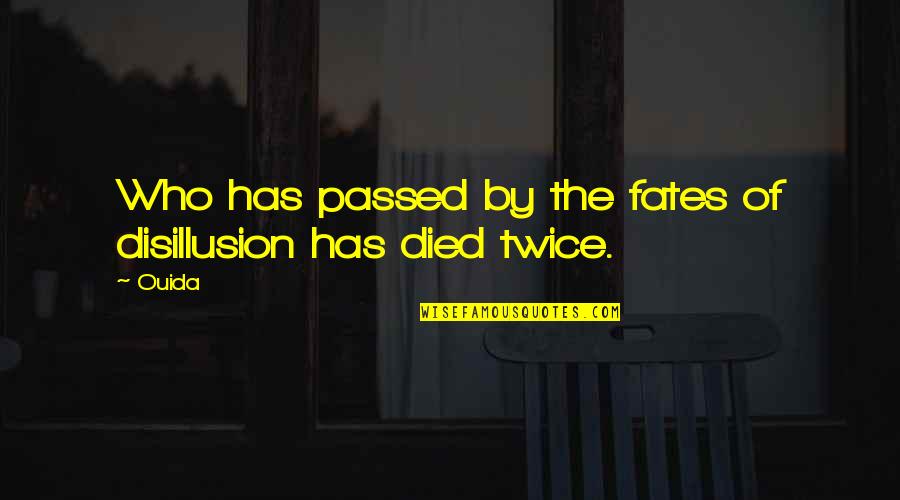 Who has passed by the fates of disillusion has died twice. —
Ouida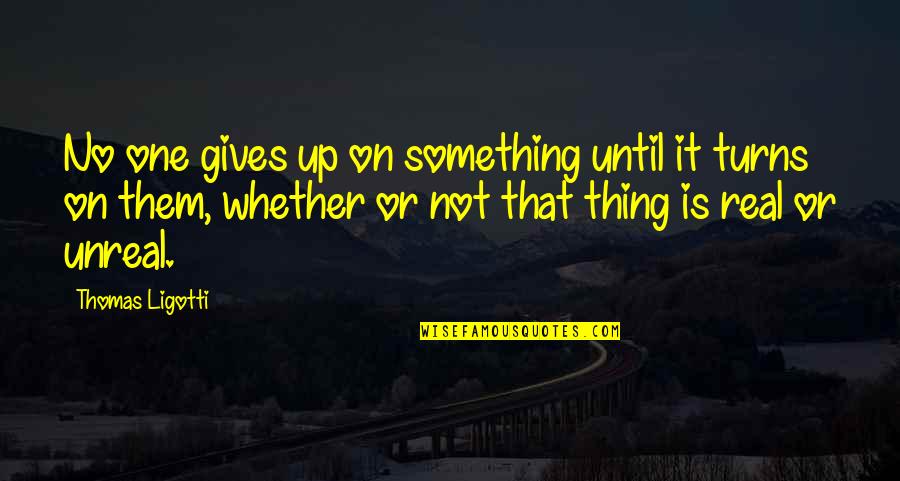 No one gives up on something until it turns on them, whether or not that thing is real or unreal. —
Thomas Ligotti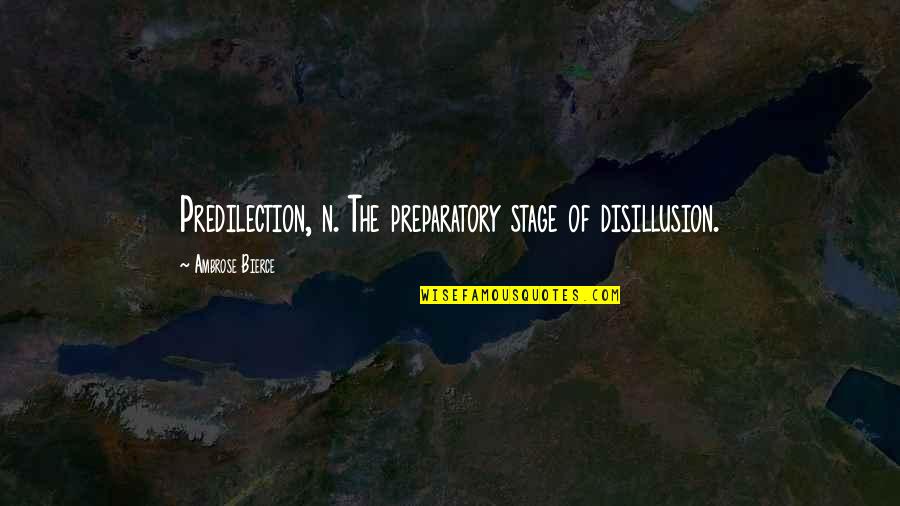 Predilection, n. The preparatory stage of disillusion. —
Ambrose Bierce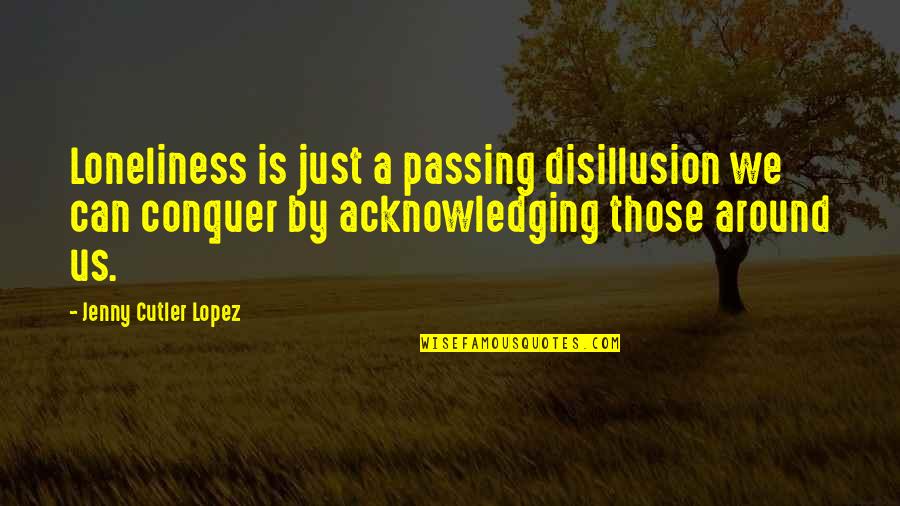 Loneliness is just a passing disillusion we can conquer by acknowledging those around us. —
Jenny Cutler Lopez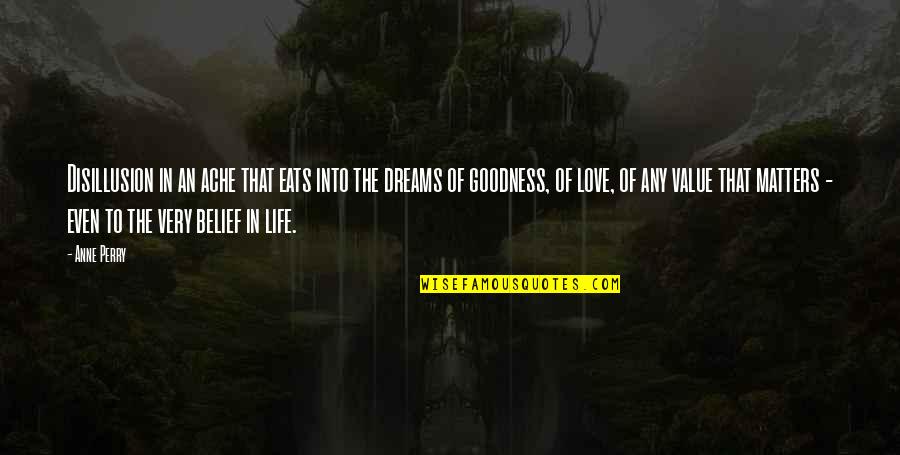 Disillusion in an ache that eats into the dreams of goodness, of love, of any value that matters - even to the very belief in life. —
Anne Perry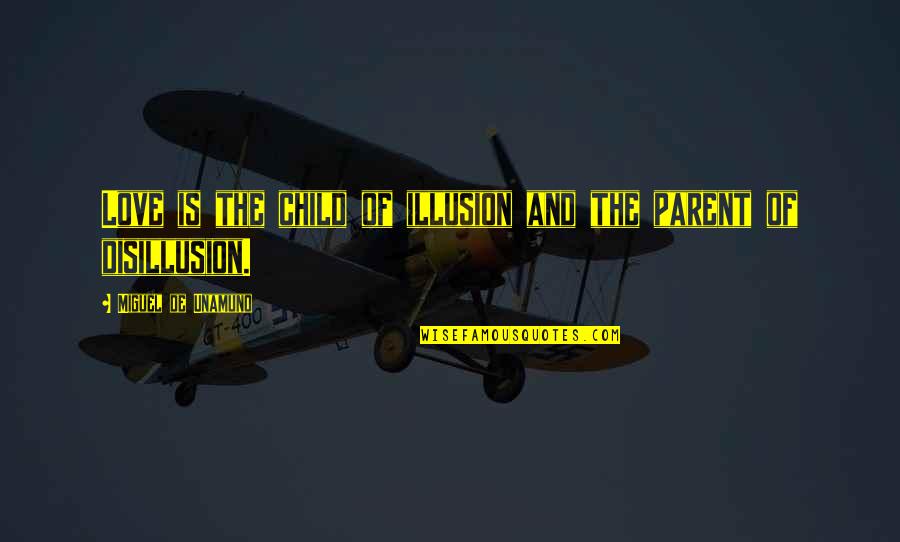 Love is the child of illusion and the parent of disillusion. —
Miguel De Unamuno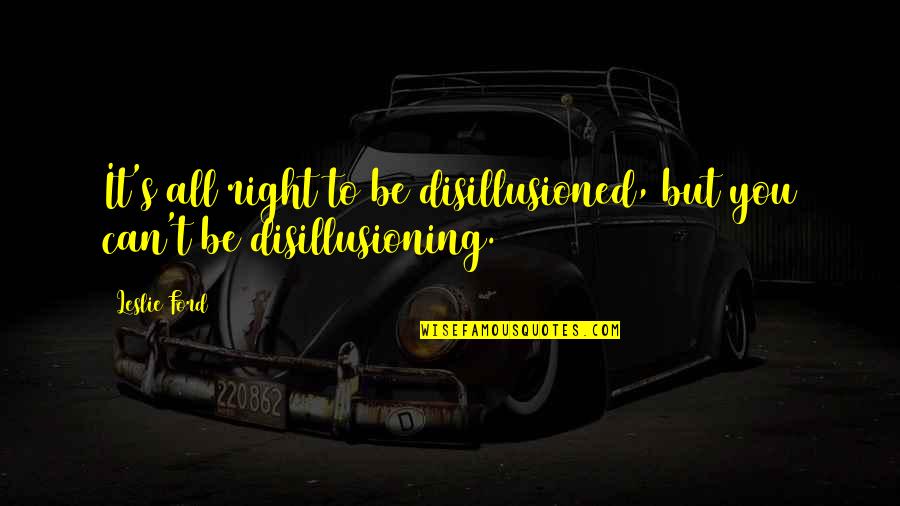 It's all right to be disillusioned, but you can't be disillusioning. —
Leslie Ford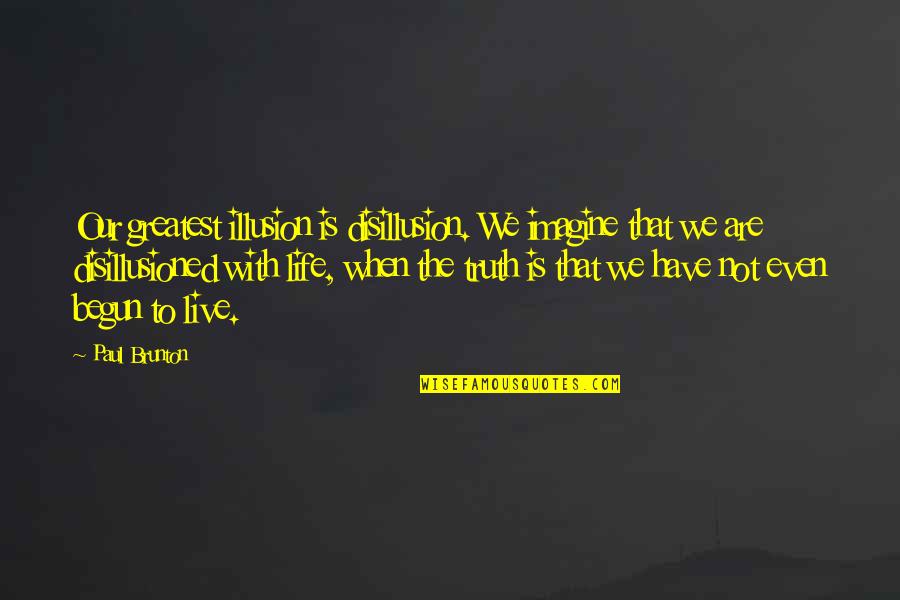 Our greatest illusion is disillusion. We imagine that we are disillusioned with life, when the truth is that we have not even begun to live. —
Paul Brunton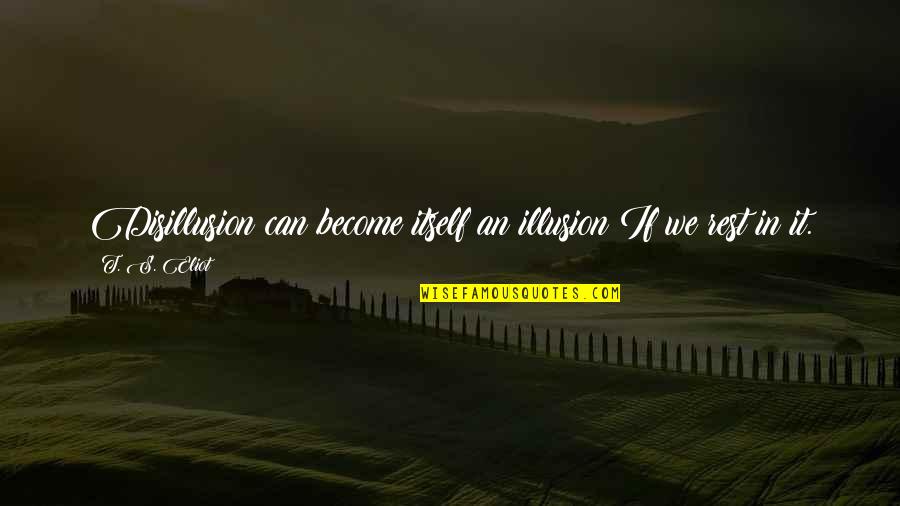 Disillusion can become itself an illusion If we rest in it. —
T. S. Eliot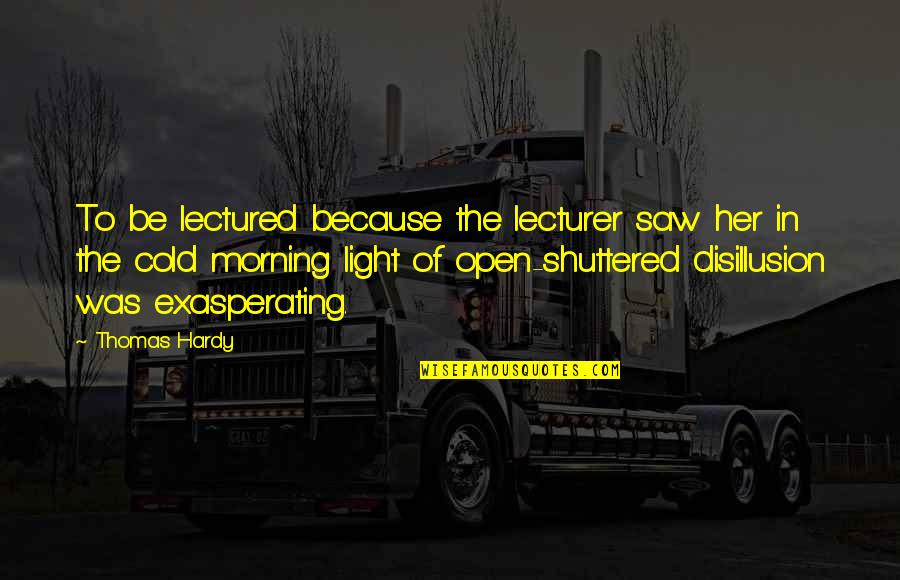 To be lectured because the lecturer saw her in the cold morning light of open-shuttered disillusion was exasperating. —
Thomas Hardy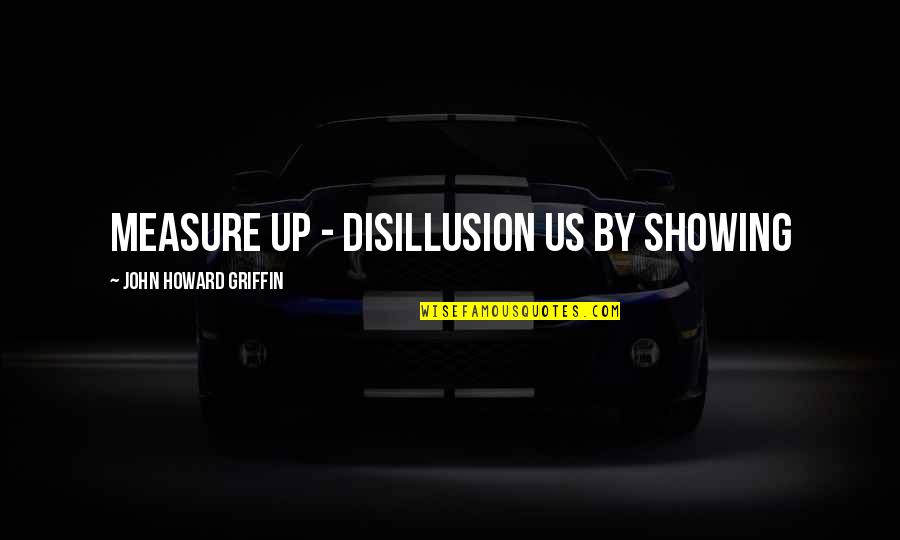 measure up - disillusion us by showing —
John Howard Griffin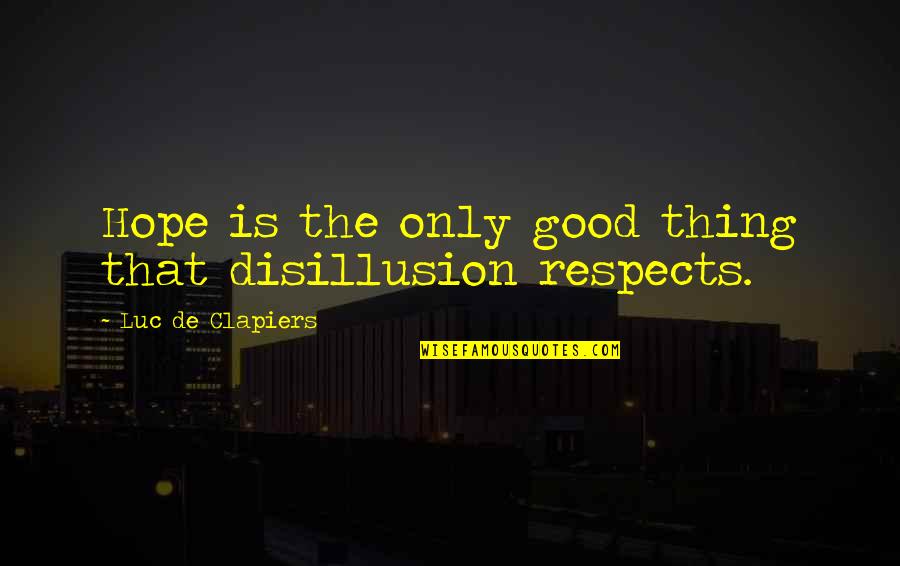 Hope is the only good thing that disillusion respects. —
Luc De Clapiers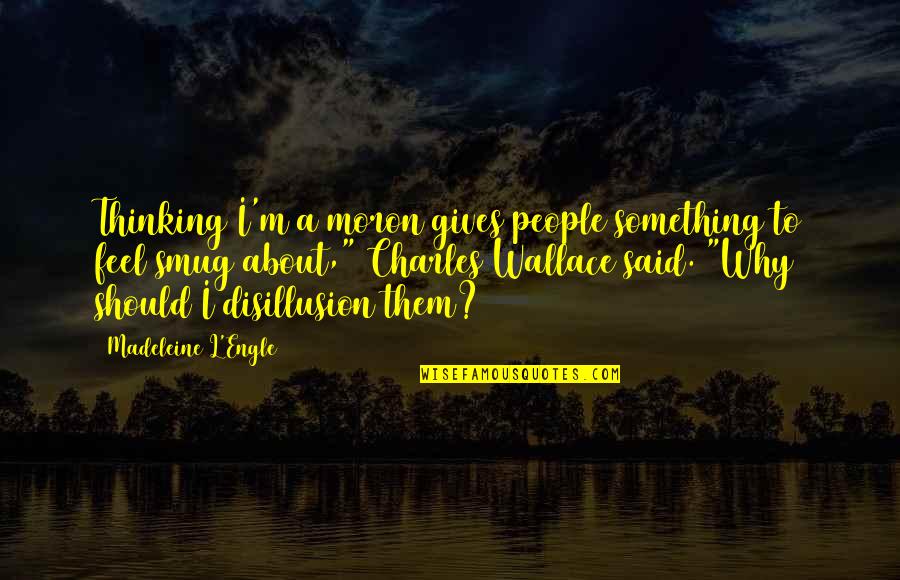 Thinking I'm a moron gives people something to feel smug about," Charles Wallace said. "Why should I disillusion them? —
Madeleine L'Engle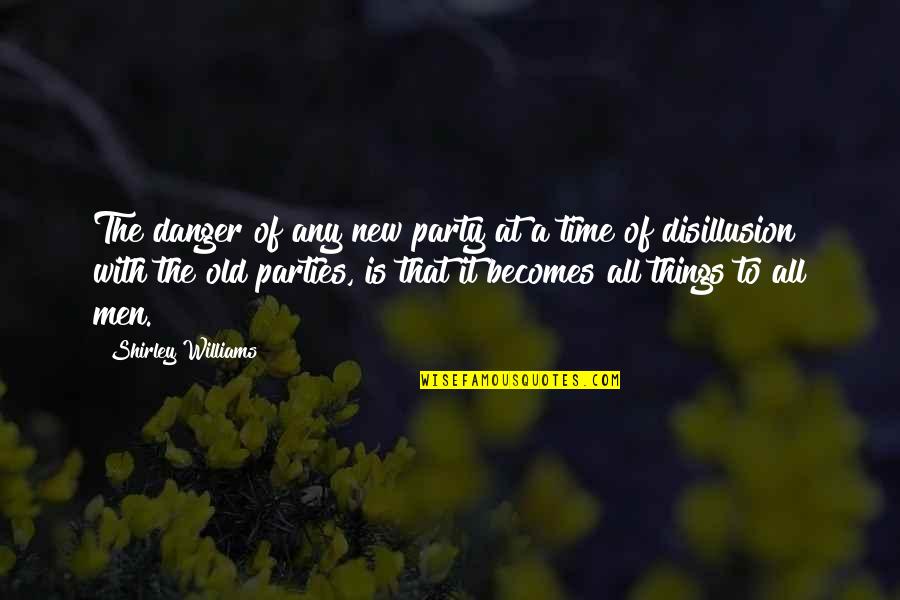 The danger of any new party at a time of disillusion with the old parties, is that it becomes all things to all men. —
Shirley Williams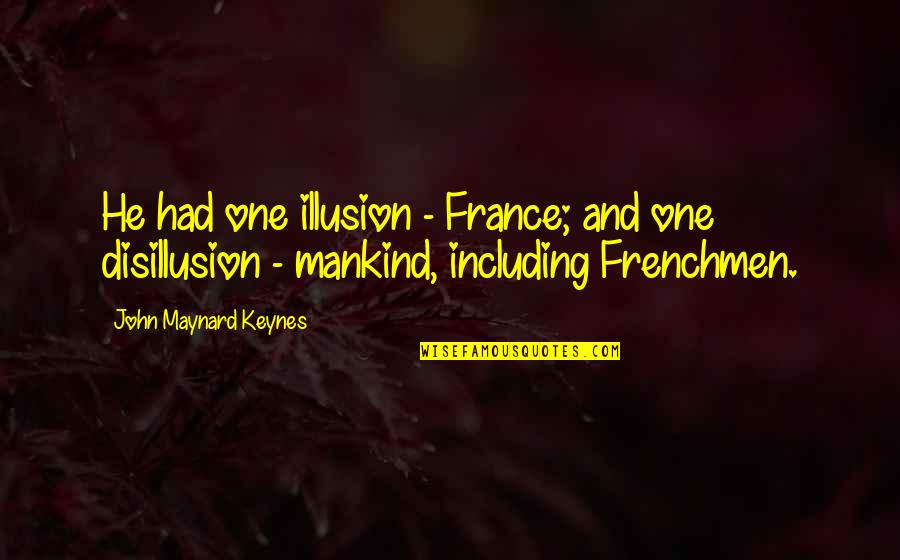 He had one illusion - France; and one disillusion - mankind, including Frenchmen. —
John Maynard Keynes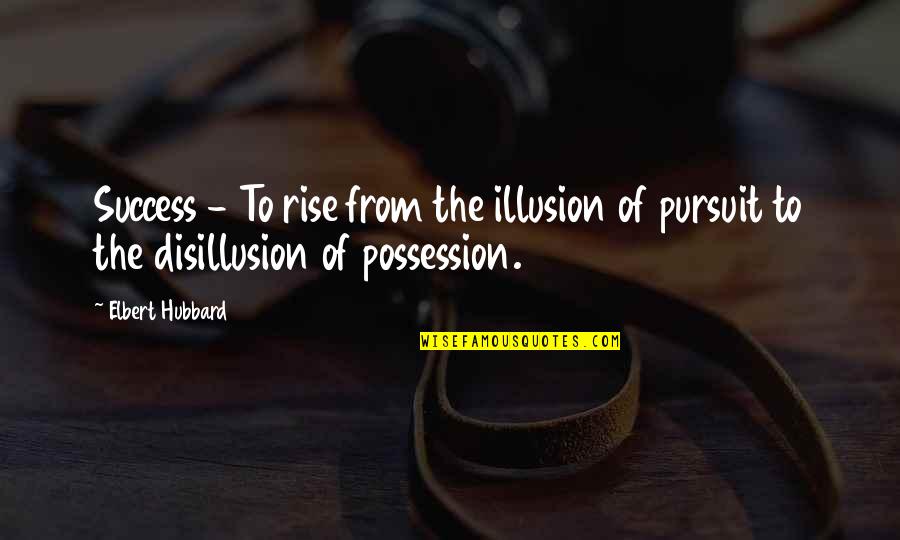 Success - To rise from the illusion of pursuit to the disillusion of possession. —
Elbert Hubbard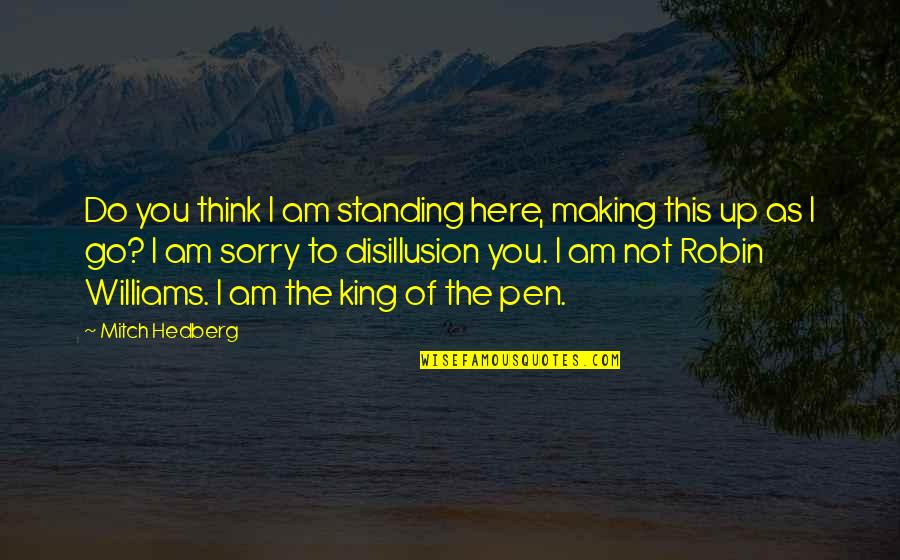 Do you think I am standing here, making this up as I go? I am sorry to disillusion you. I am not Robin Williams. I am the king of the pen. —
Mitch Hedberg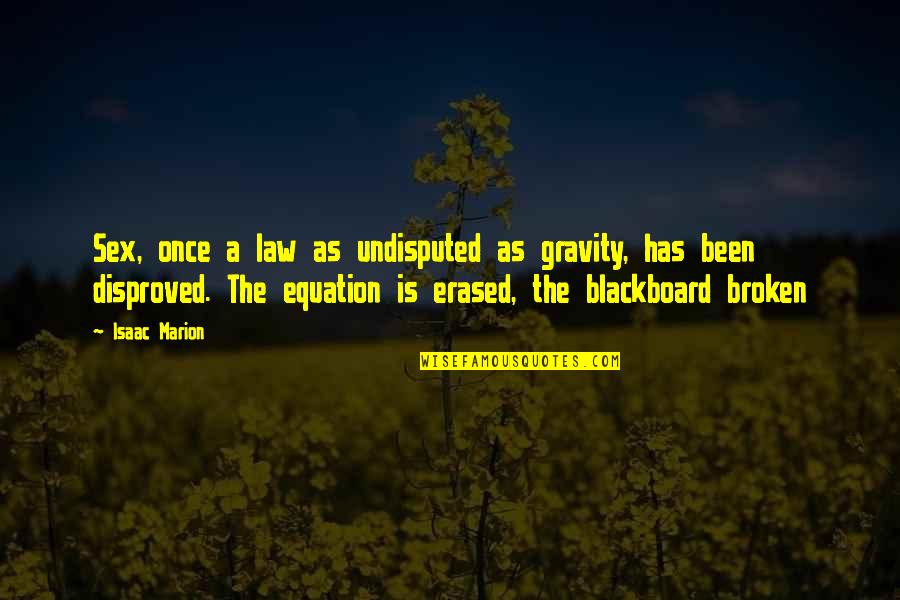 Sex, once a law as undisputed as gravity, has been disproved. The equation is erased, the blackboard broken —
Isaac Marion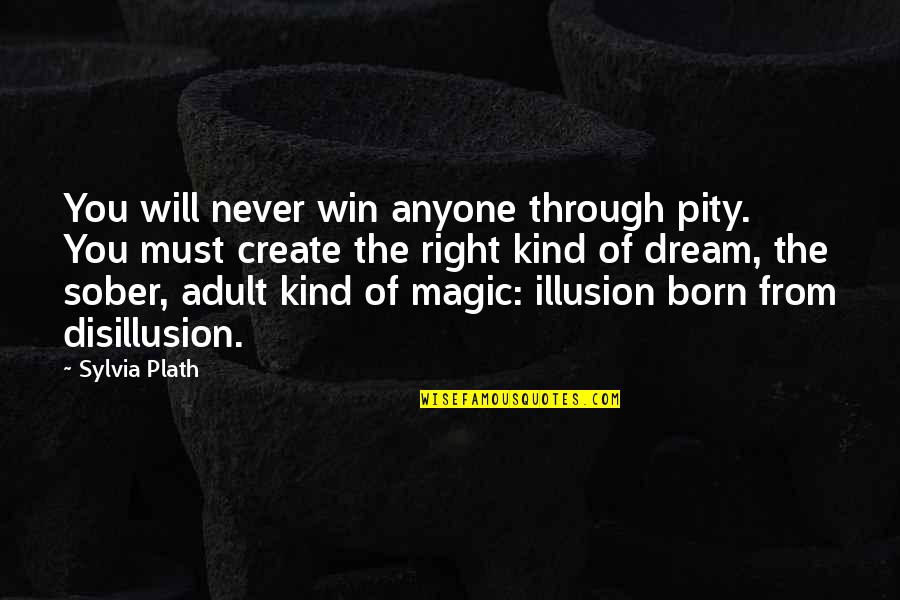 You will never win anyone through pity. You must create the right kind of dream, the sober, adult kind of magic: illusion born from disillusion. —
Sylvia Plath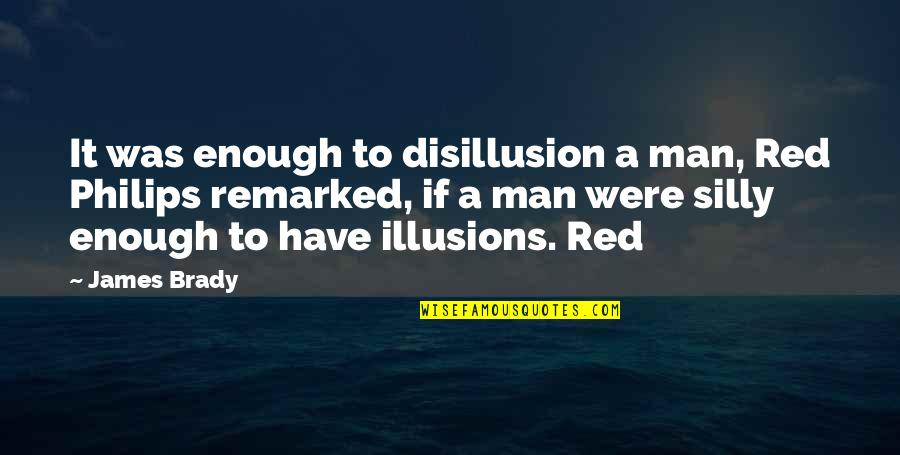 It was enough to disillusion a man, Red Philips remarked, if a man were silly enough to have illusions. Red —
James Brady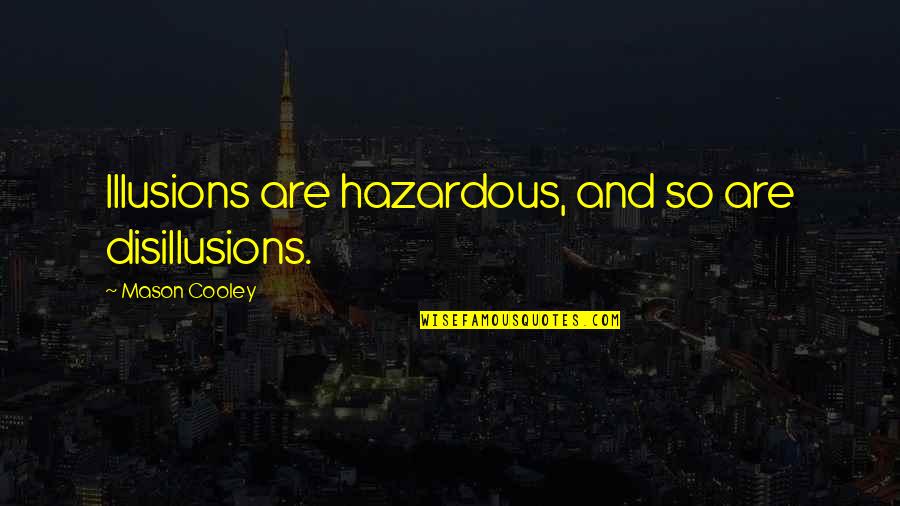 Illusions are hazardous, and so are disillusions. —
Mason Cooley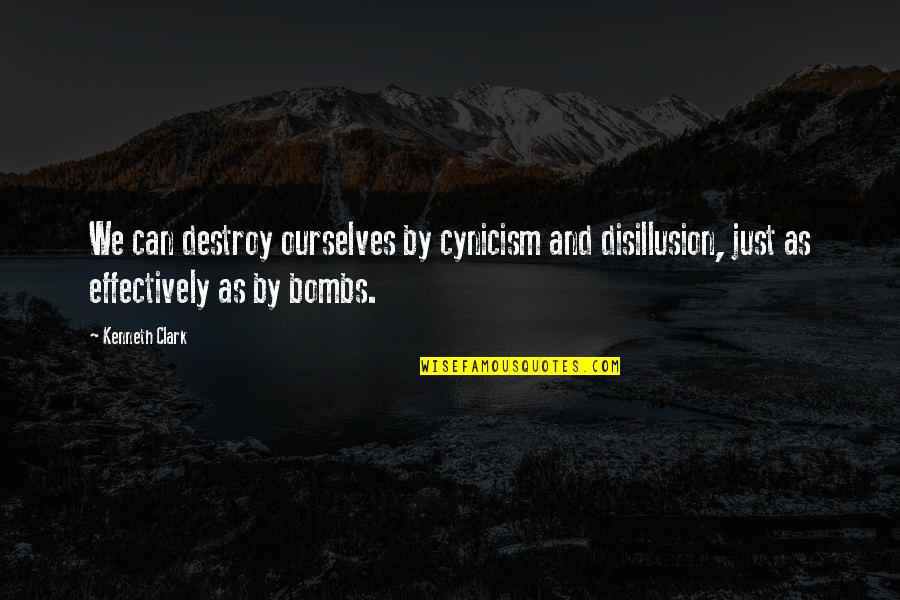 We can destroy ourselves by cynicism and disillusion, just as effectively as by bombs. —
Kenneth Clark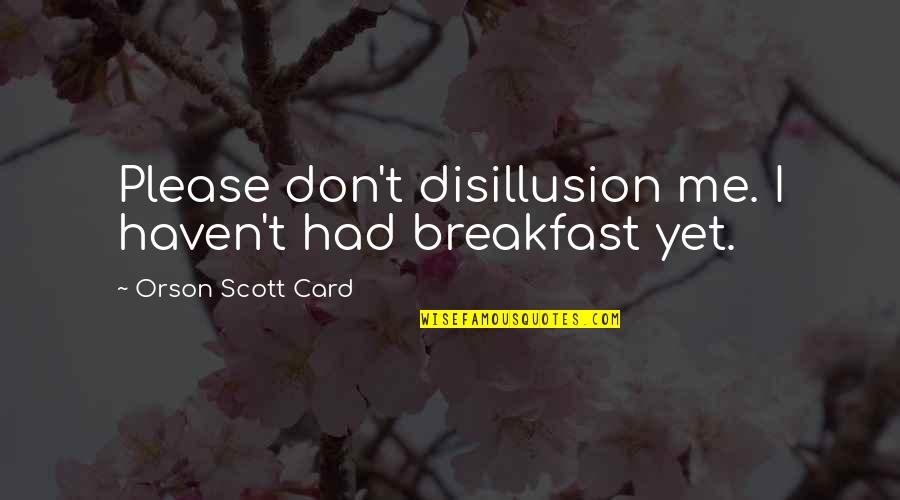 Please don't disillusion me. I haven't had breakfast yet. —
Orson Scott Card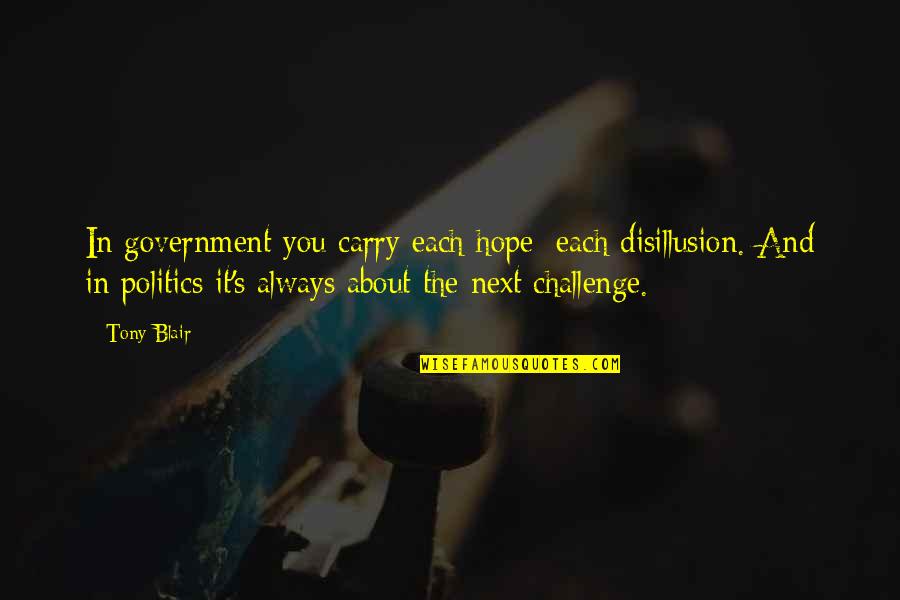 In government you carry each hope; each disillusion. And in politics it's always about the next challenge. —
Tony Blair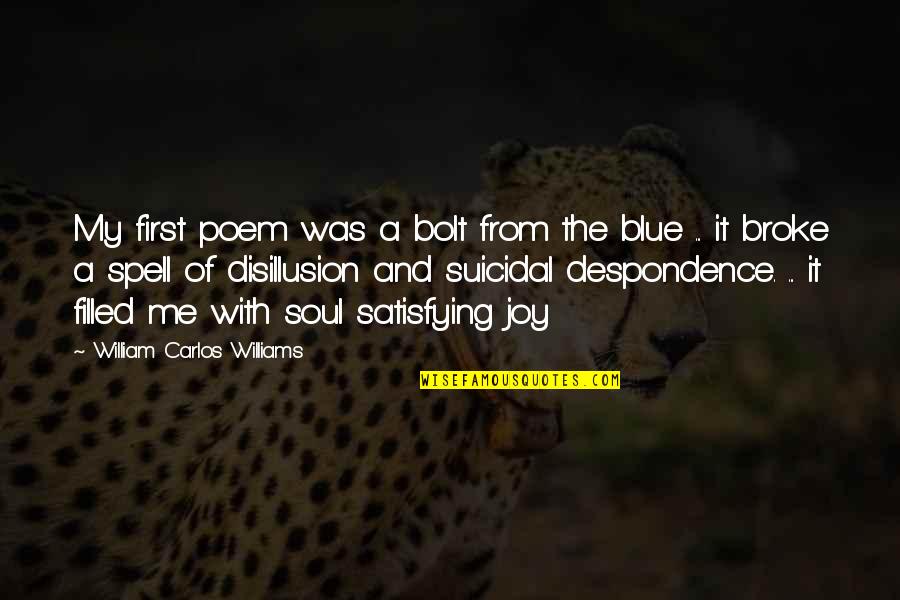 My first poem was a bolt from the blue ... it broke a spell of disillusion and suicidal despondence. ... it filled me with soul satisfying joy —
William Carlos Williams