Believe In Good Things Quotes
Collection of top 45 famous quotes about Believe In Good Things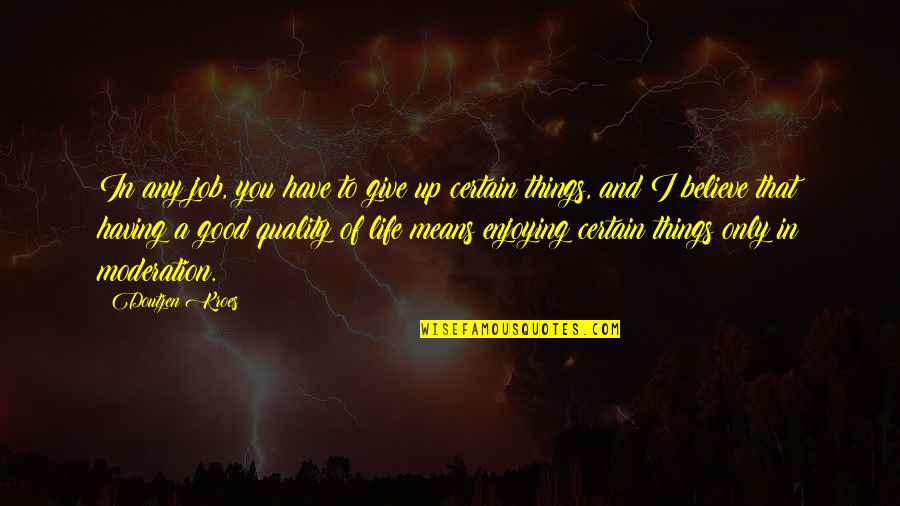 In any job, you have to give up certain things, and I believe that having a good quality of life means enjoying certain things only in moderation.
—
Doutzen Kroes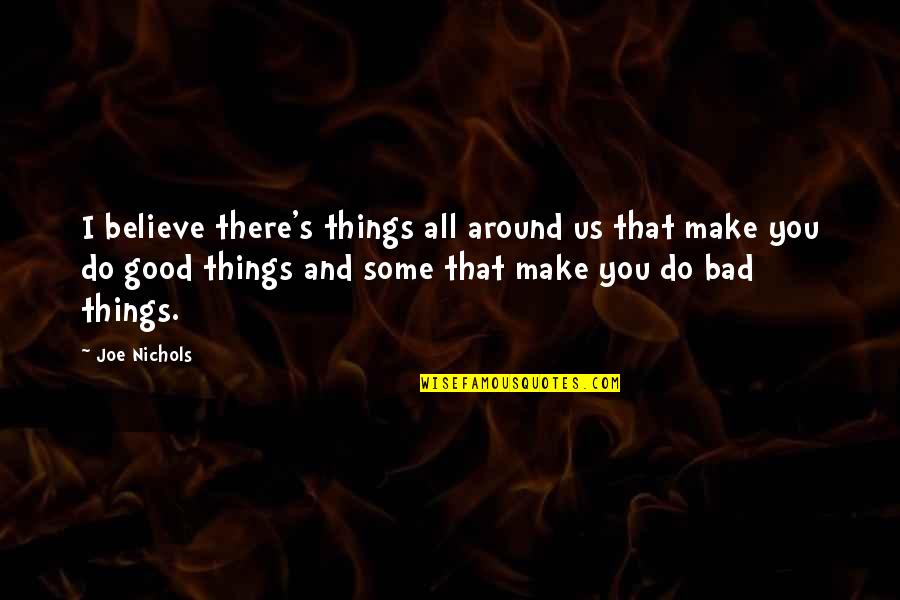 I believe there's things all around us that make you do good things and some that make you do bad things.
—
Joe Nichols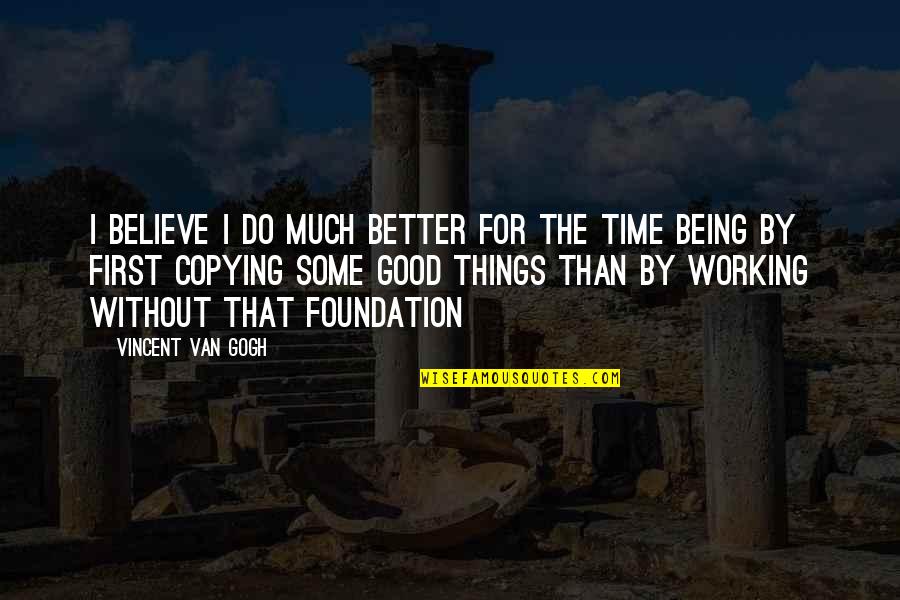 I believe I do much better for the time being by first copying some good things than by working without that foundation
—
Vincent Van Gogh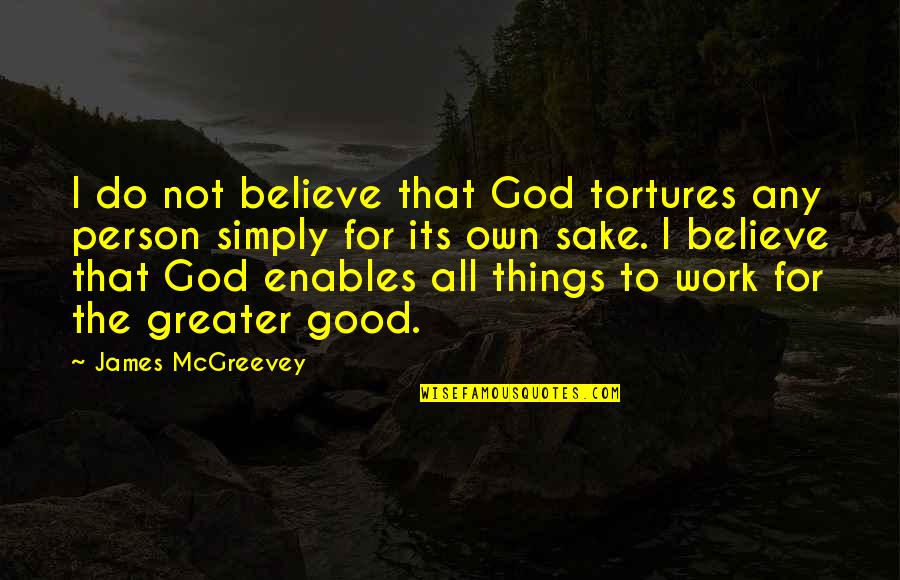 I do not believe that God tortures any person simply for its own sake. I believe that God enables all things to work for the greater good.
—
James McGreevey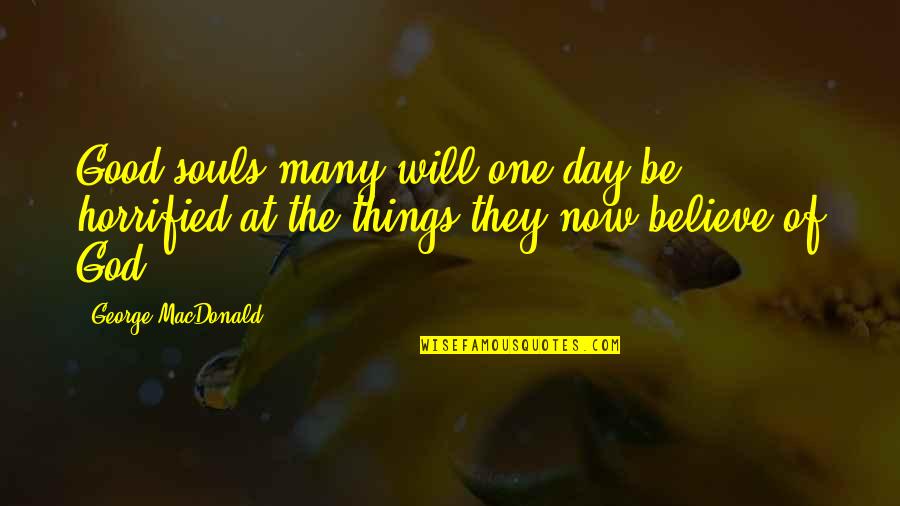 Good souls many will one day be horrified at the things they now believe of God.
—
George MacDonald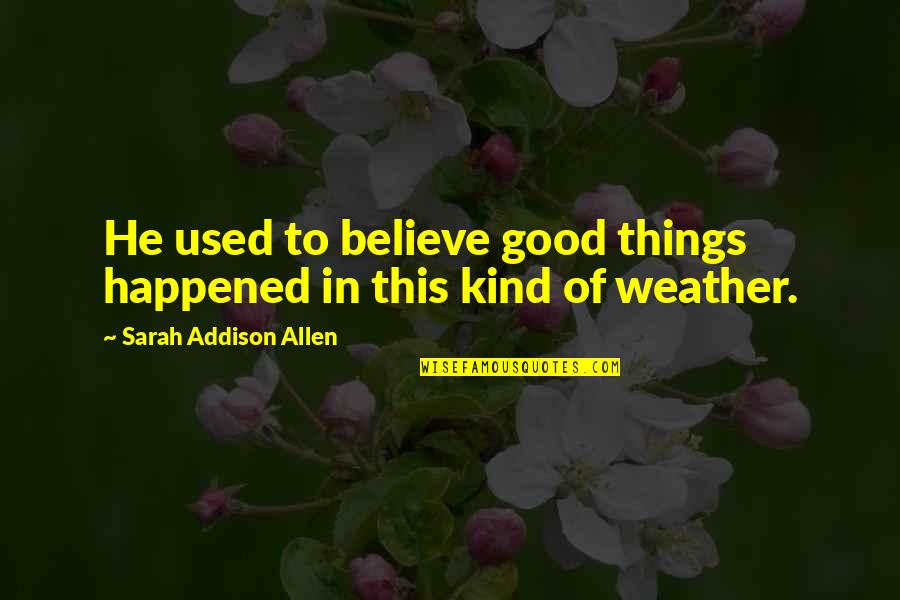 He used to believe good things happened in this kind of weather.
—
Sarah Addison Allen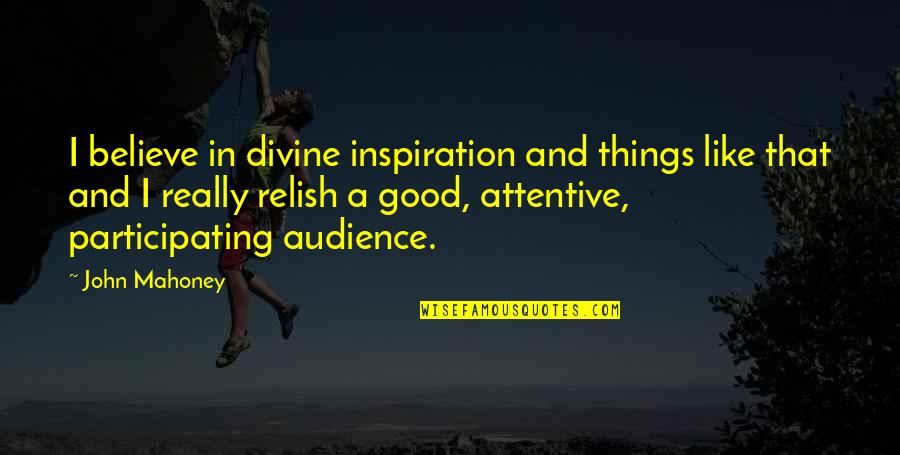 I believe in divine inspiration and things like that and I really relish a good, attentive, participating audience.
—
John Mahoney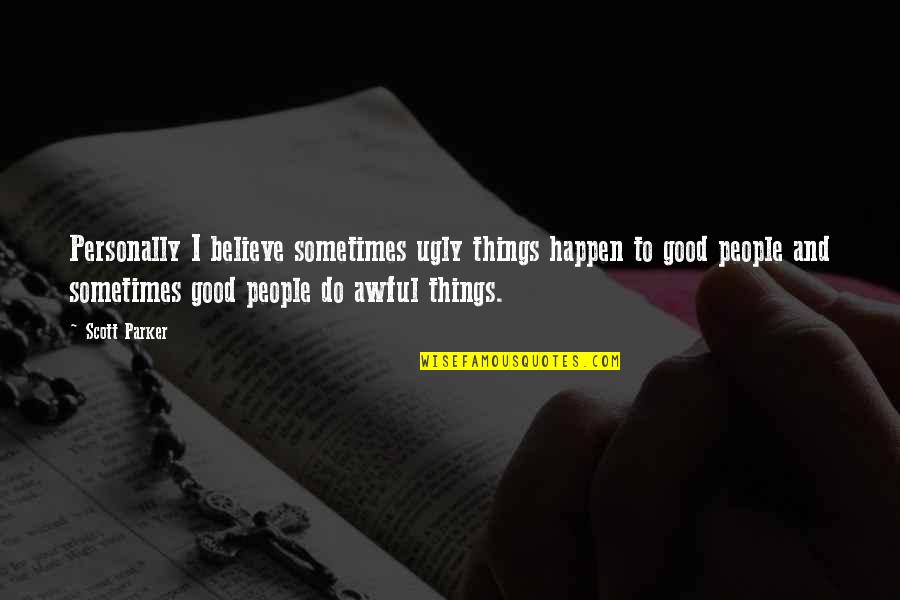 Personally I believe sometimes ugly things happen to good people and sometimes good people do awful things.
—
Scott Parker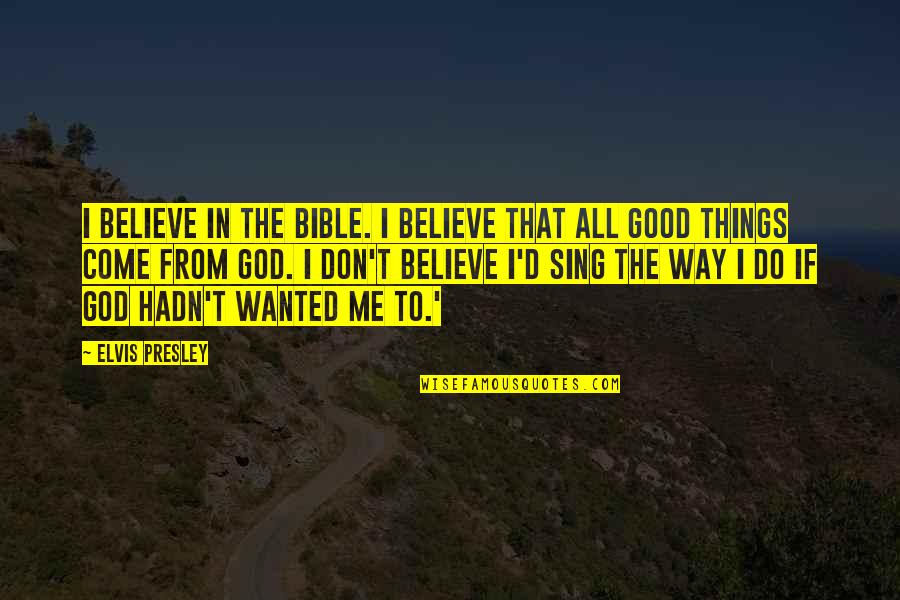 I believe in the Bible. I believe that all good things come from God. I don't believe I'd sing the way I do if God hadn't wanted me to.'
—
Elvis Presley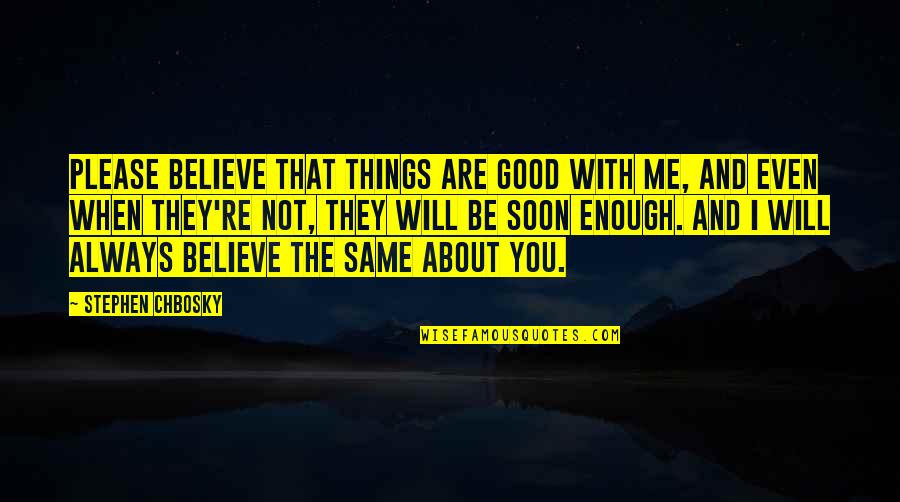 Please believe that things are good with me, and even when they're not, they will be soon enough. And i will always believe the same about you.
—
Stephen Chbosky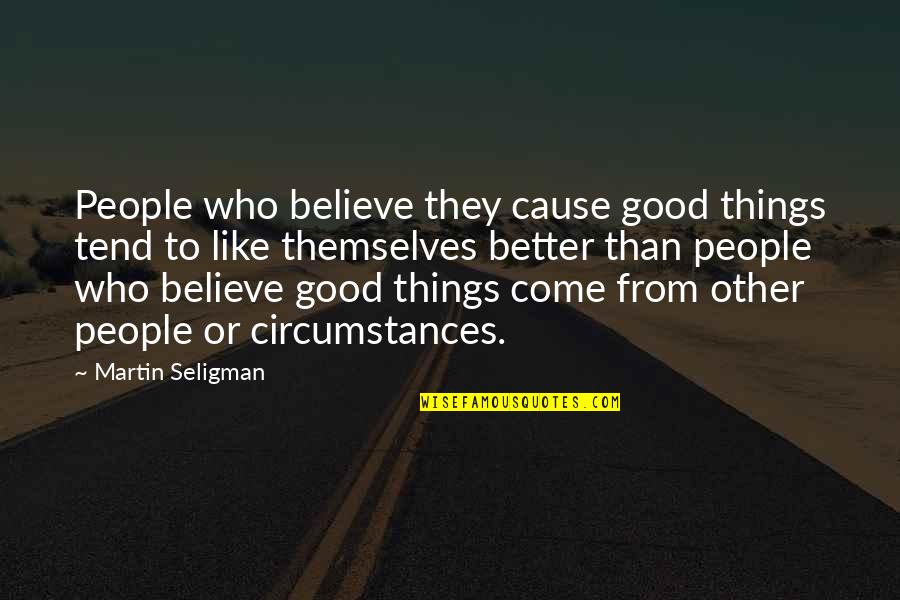 People who believe they cause good things tend to like themselves better than people who believe good things come from other people or circumstances. —
Martin Seligman
I believe a woman, in order to be a good wife, must be (among other things) both sensual and maternal. —
Elisabeth Elliot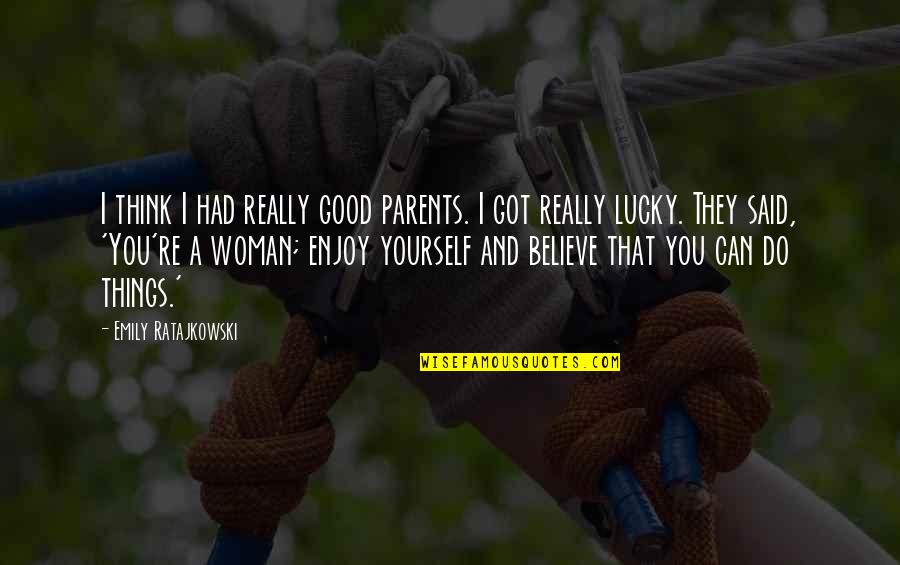 I think I had really good parents. I got really lucky. They said, 'You're a woman; enjoy yourself and believe that you can do things.' —
Emily Ratajkowski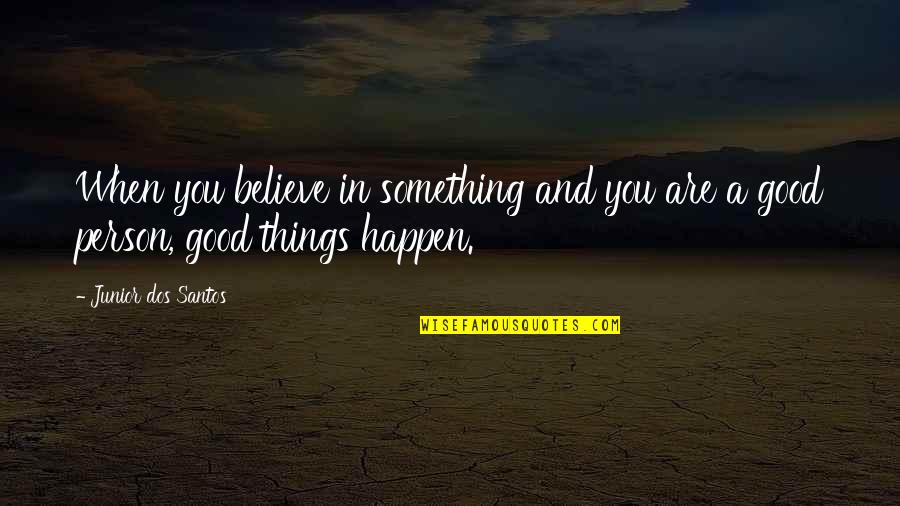 When you believe in something and you are a good person, good things happen. —
Junior Dos Santos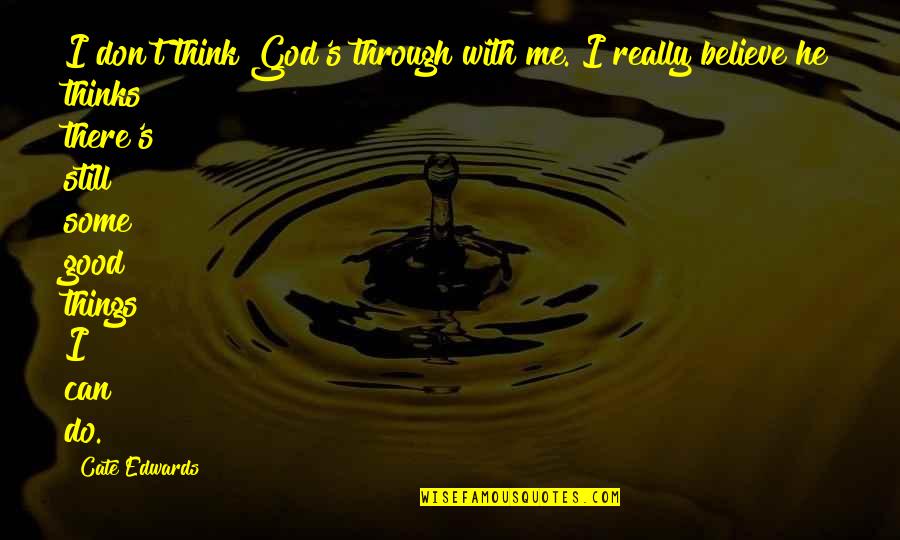 I don't think God's through with me. I really believe he thinks there's still some good things I can do. —
Cate Edwards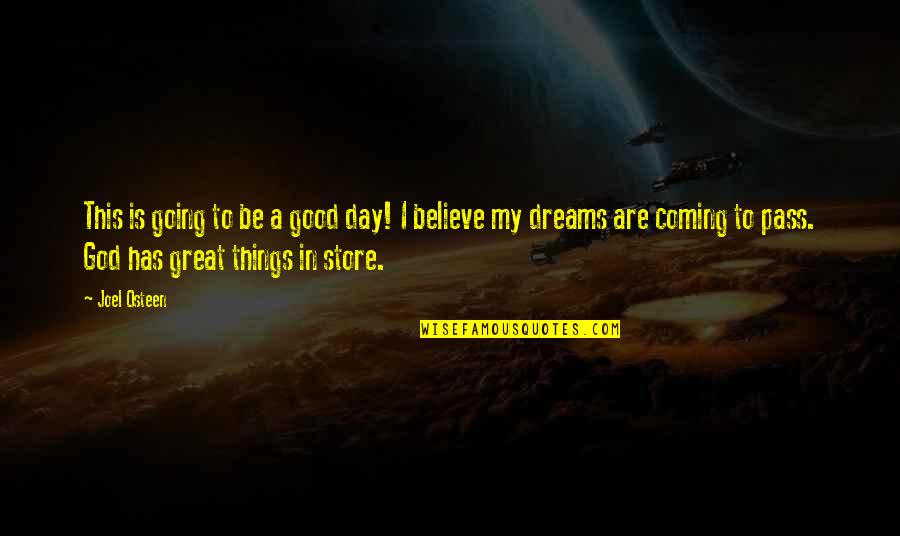 This is going to be a good day! I believe my dreams are coming to pass. God has great things in store. —
Joel Osteen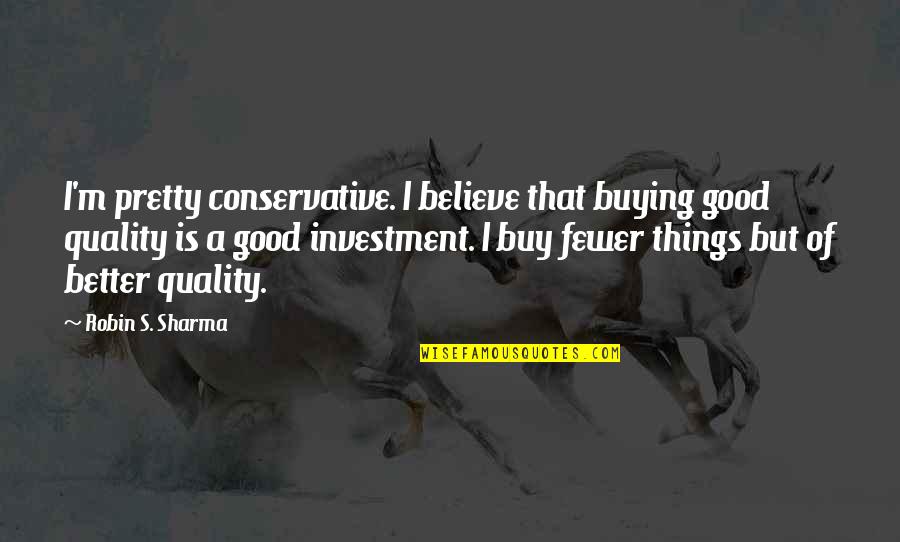 I'm pretty conservative. I believe that buying good quality is a good investment. I buy fewer things but of better quality. —
Robin S. Sharma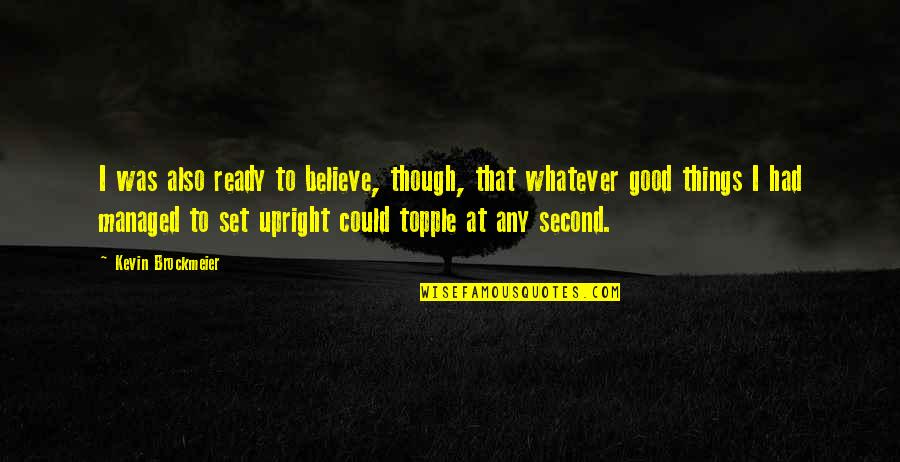 I was also ready to believe, though, that whatever good things I had managed to set upright could topple at any second. —
Kevin Brockmeier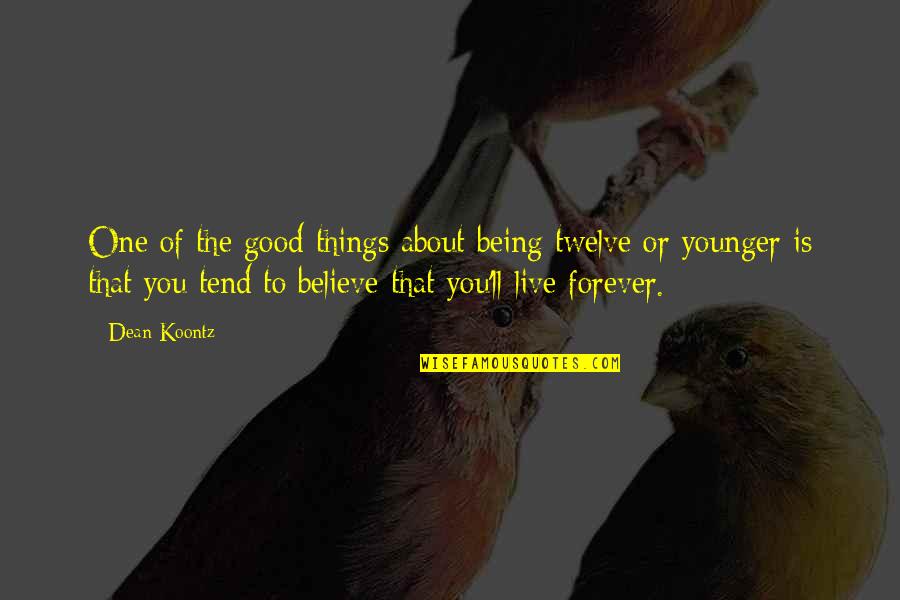 One of the good things about being twelve or younger is that you tend to believe that you'll live forever. —
Dean Koontz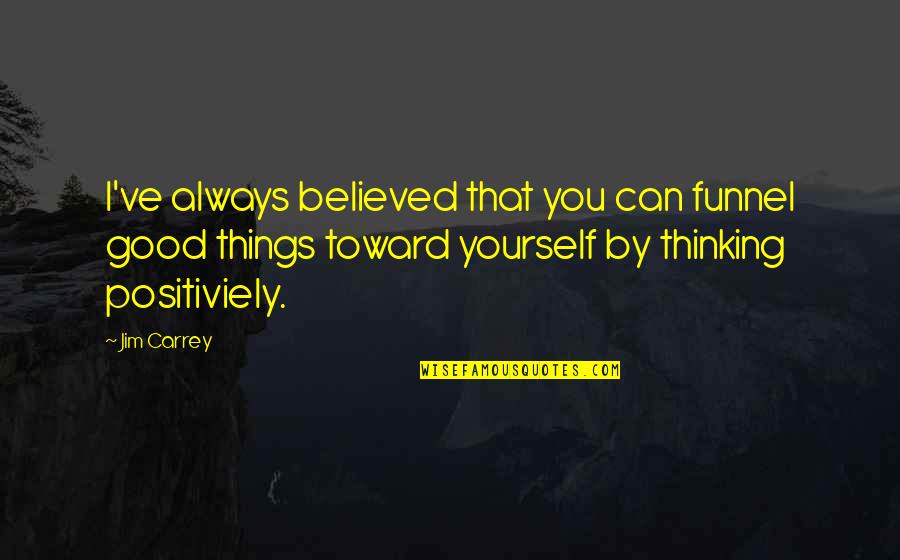 I've always believed that you can funnel good things toward yourself by thinking positiviely. —
Jim Carrey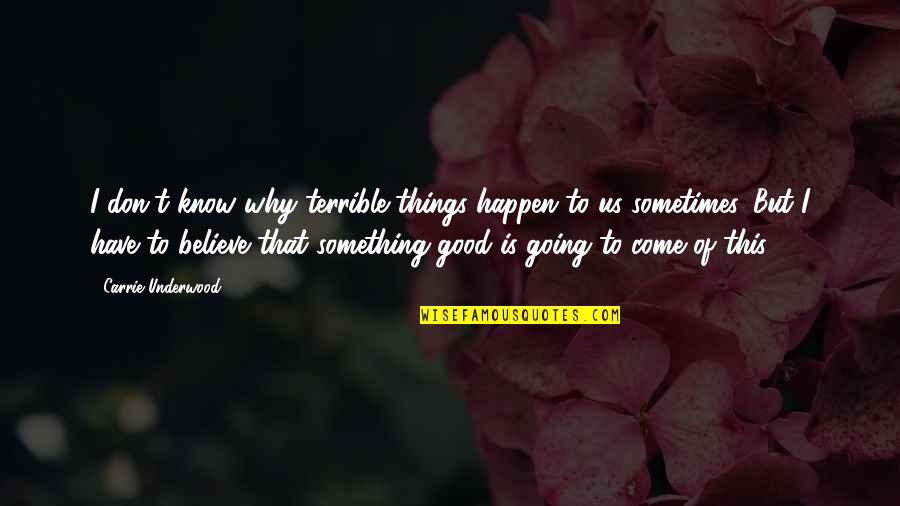 I don't know why terrible things happen to us sometimes. But I have to believe that something good is going to come of this. —
Carrie Underwood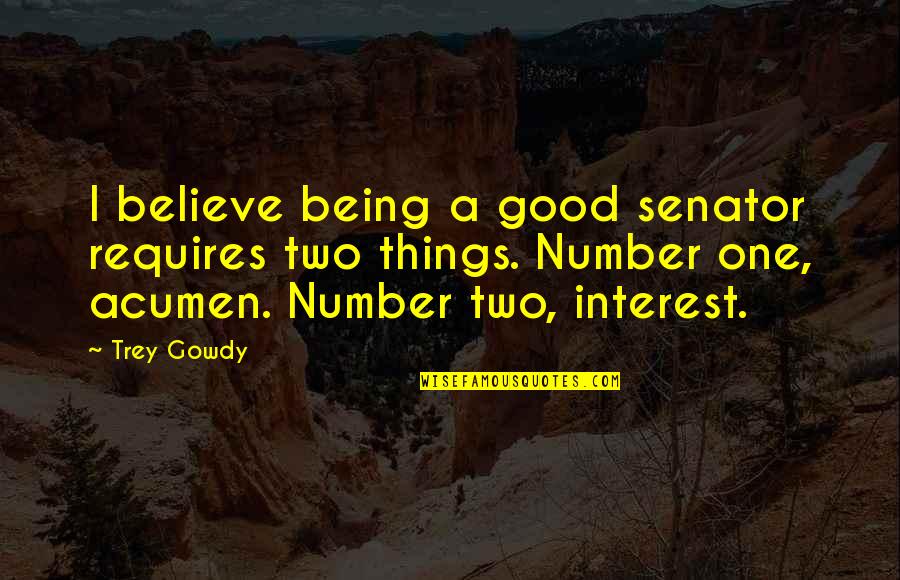 I believe being a good senator requires two things. Number one, acumen. Number two, interest. —
Trey Gowdy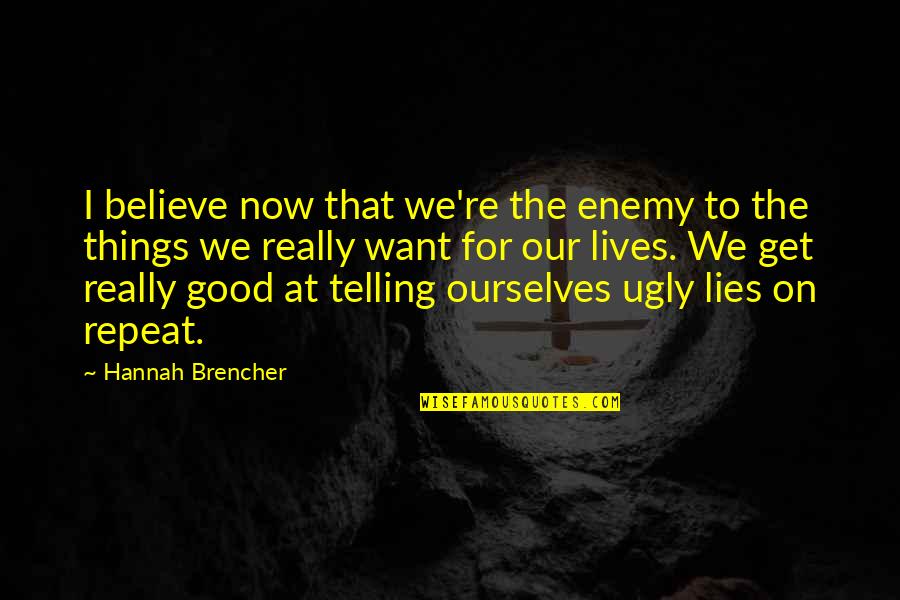 I believe now that we're the enemy to the things we really want for our lives. We get really good at telling ourselves ugly lies on repeat. —
Hannah Brencher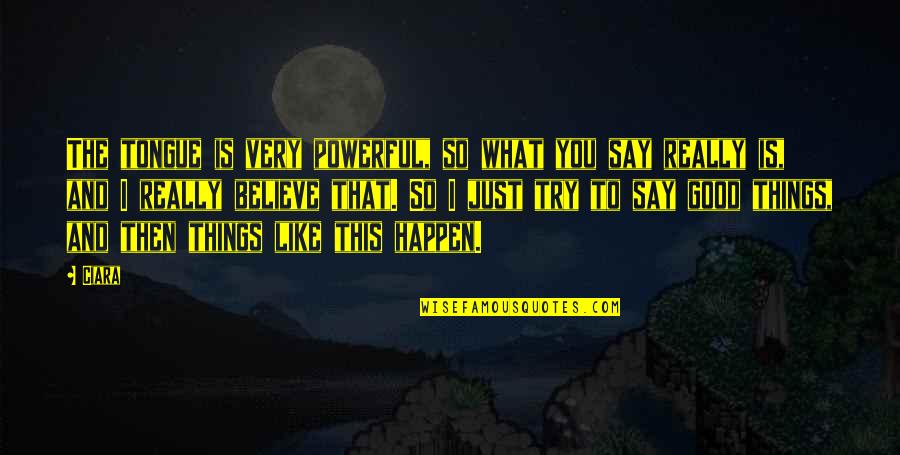 The tongue is very powerful, so what you say really is, and I really believe that. So I just try to say good things, and then things like this happen. —
Ciara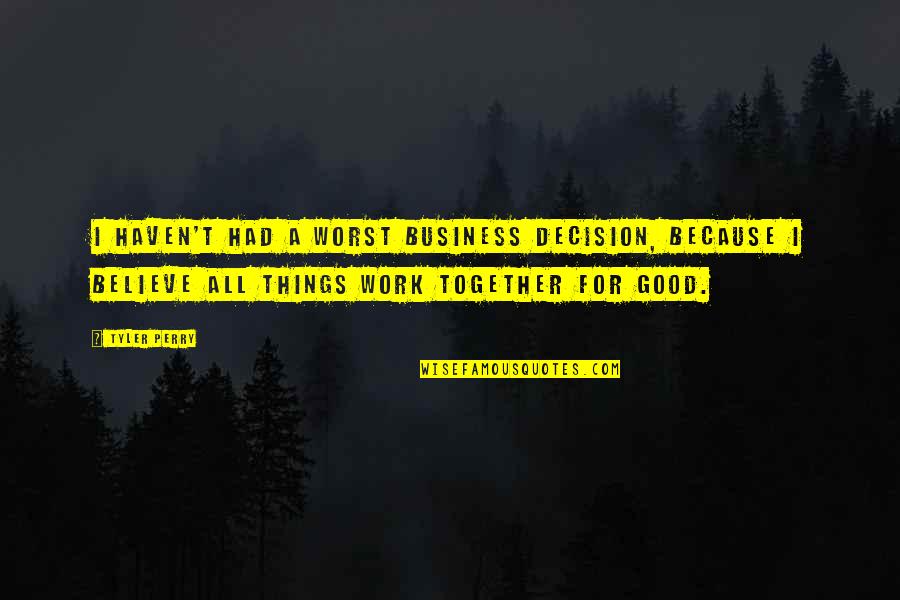 I haven't had a worst business decision, because I believe all things work together for good. —
Tyler Perry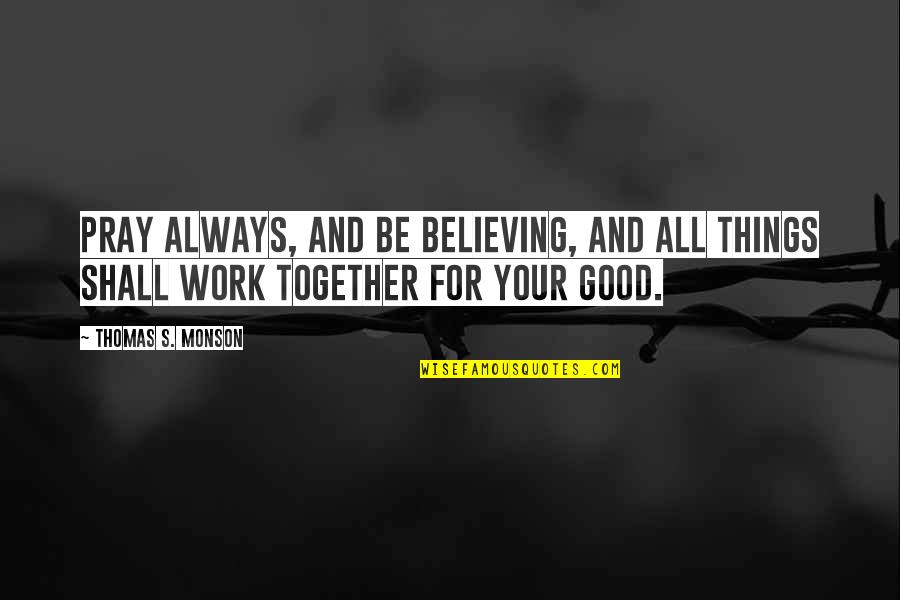 Pray always, and be believing, and all things shall work together for your good. —
Thomas S. Monson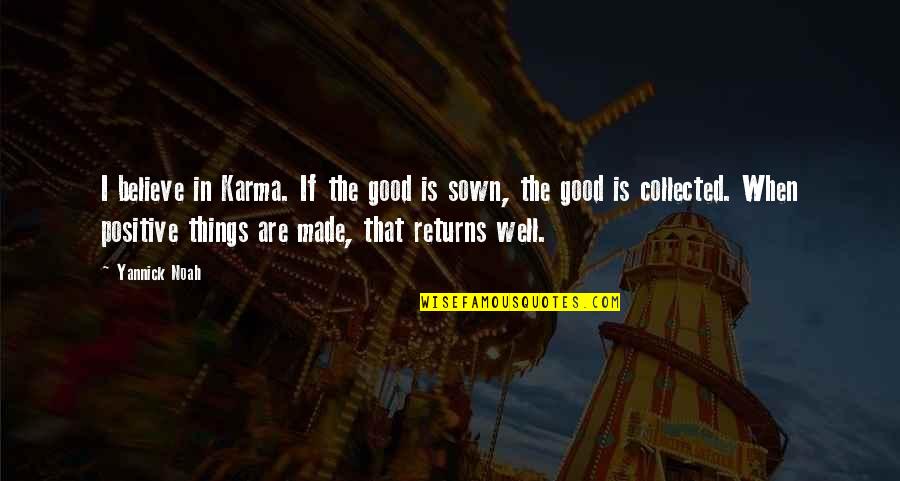 I believe in Karma. If the good is sown, the good is collected. When positive things are made, that returns well. —
Yannick Noah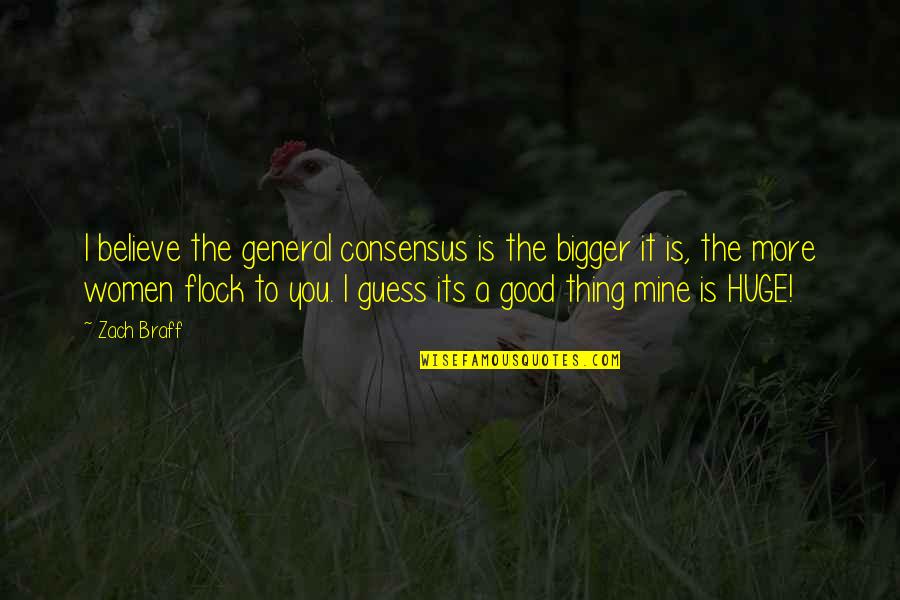 I believe the general consensus is the bigger it is, the more women flock to you. I guess its a good thing mine is HUGE! —
Zach Braff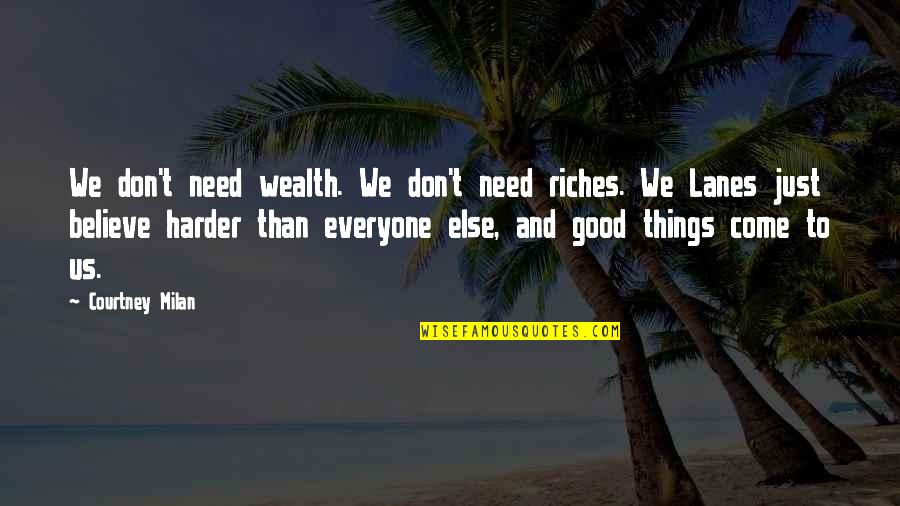 We don't need wealth. We don't need riches. We Lanes just believe harder than everyone else, and good things come to us. —
Courtney Milan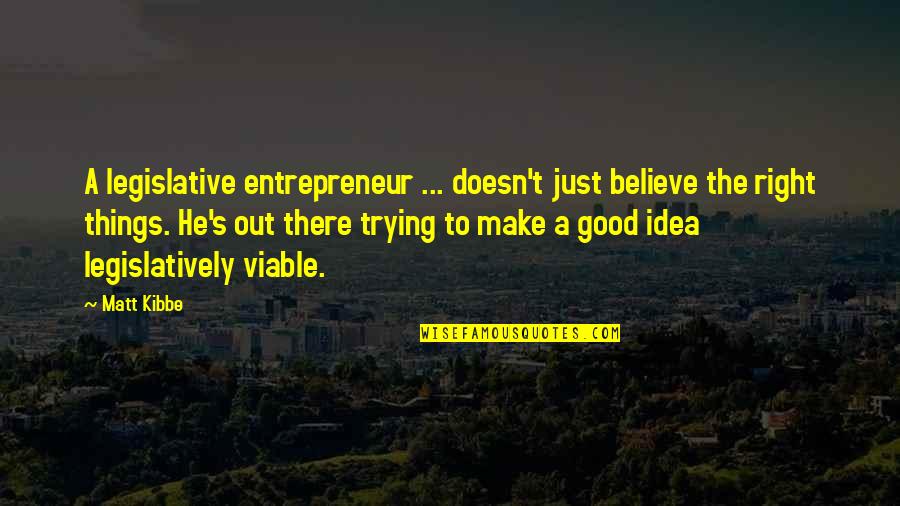 A legislative entrepreneur ... doesn't just believe the right things. He's out there trying to make a good idea legislatively viable. —
Matt Kibbe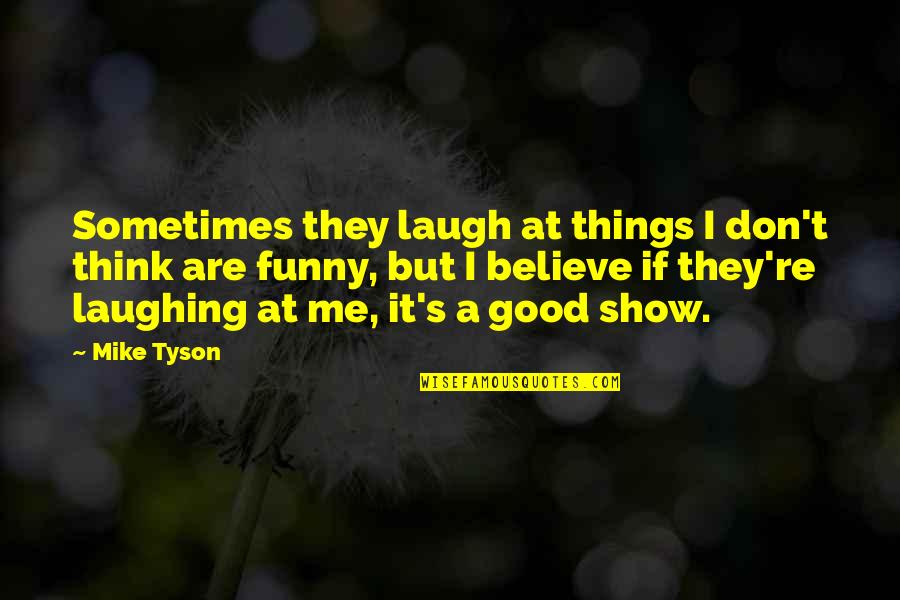 Sometimes they laugh at things I don't think are funny, but I believe if they're laughing at me, it's a good show. —
Mike Tyson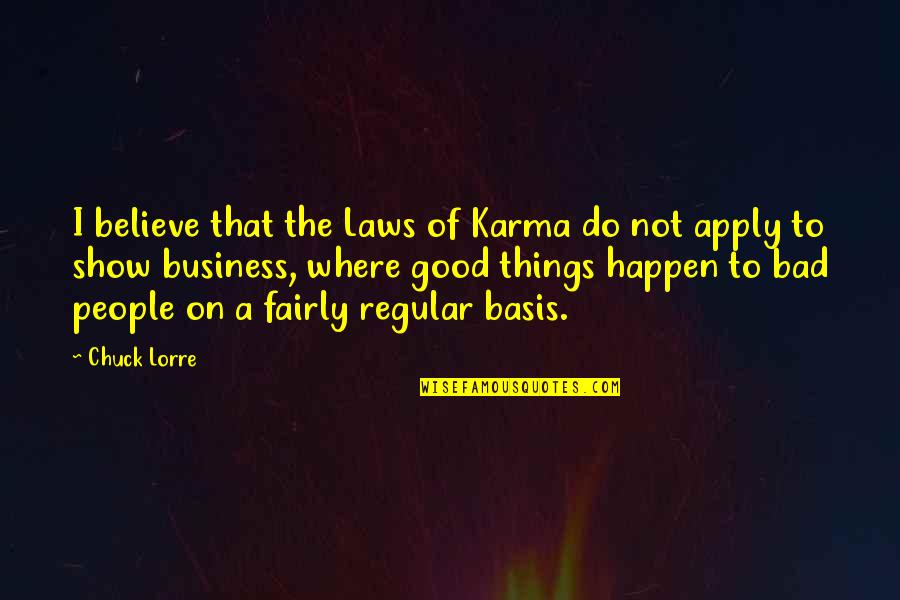 I believe that the Laws of Karma do not apply to show business, where good things happen to bad people on a fairly regular basis. —
Chuck Lorre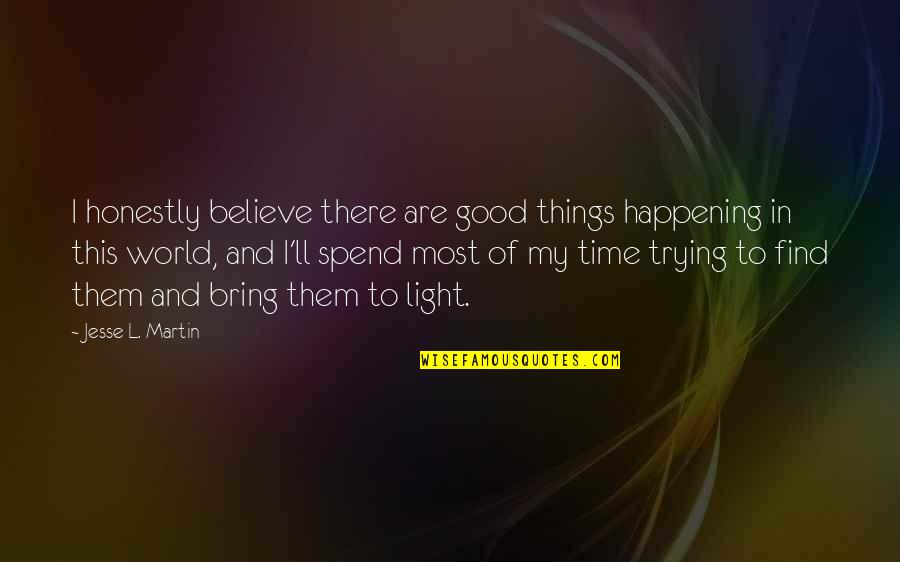 I honestly believe there are good things happening in this world, and I'll spend most of my time trying to find them and bring them to light. —
Jesse L. Martin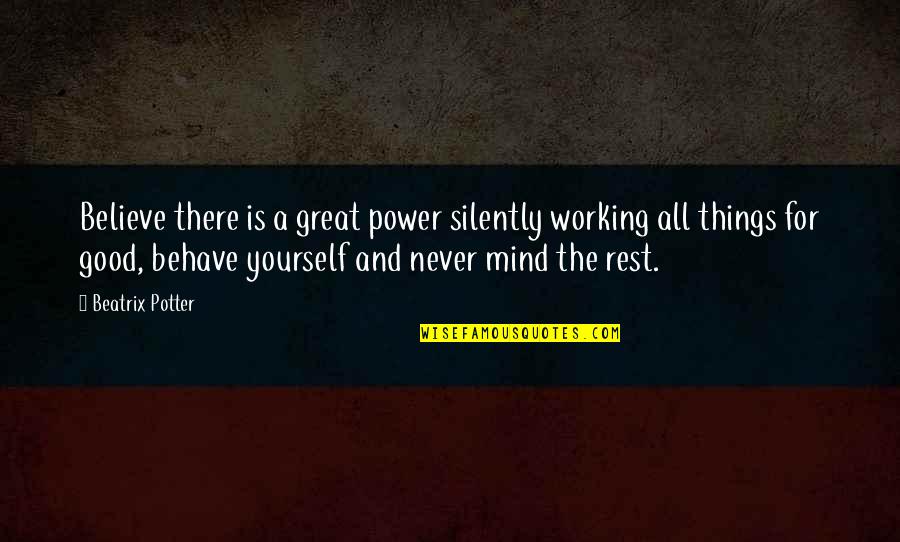 Believe there is a great power silently working all things for good, behave yourself and never mind the rest. —
Beatrix Potter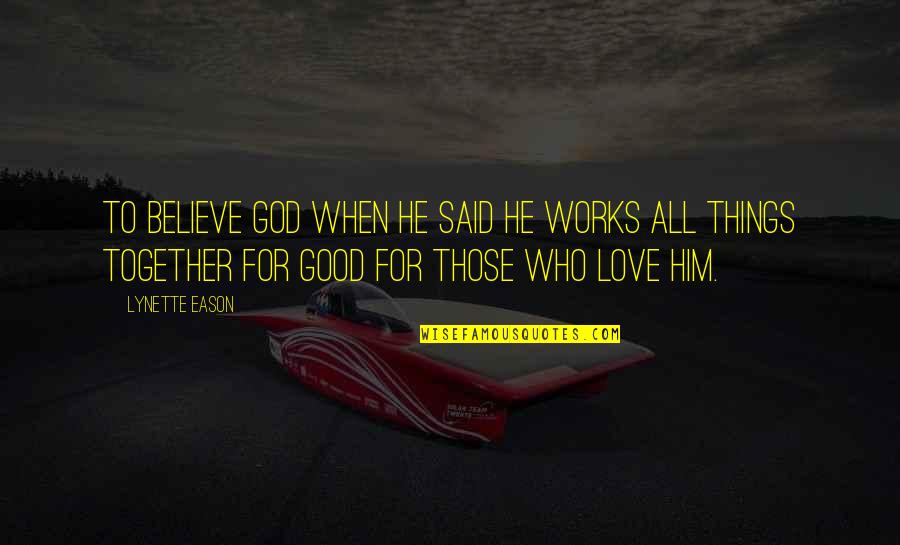 To believe God when He said He works all things together for good for those who love Him. —
Lynette Eason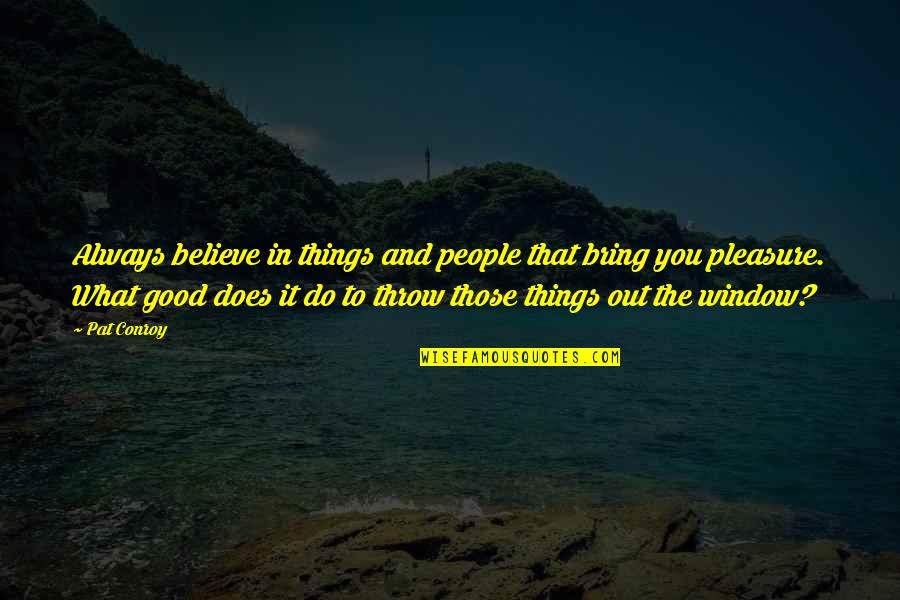 Always believe in things and people that bring you pleasure. What good does it do to throw those things out the window? —
Pat Conroy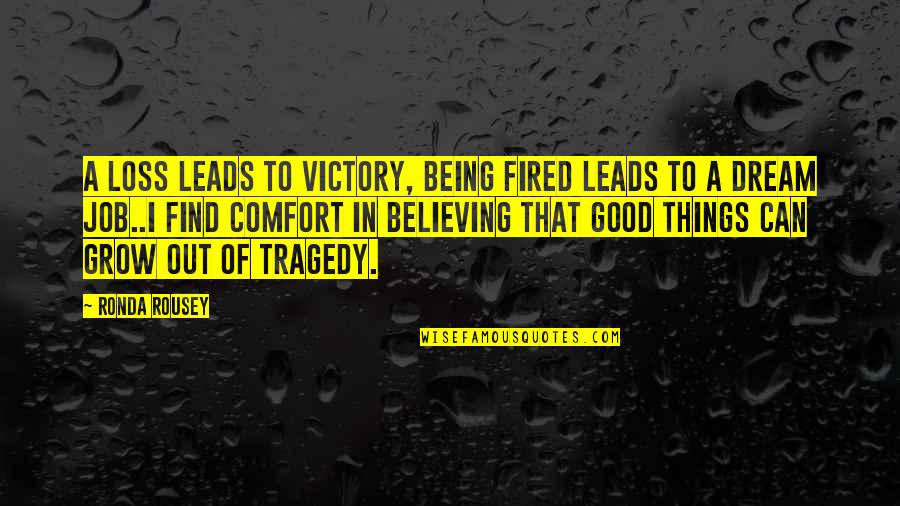 A loss leads to victory, being fired leads to a dream job..I find comfort in believing that good things can grow out of tragedy. —
Ronda Rousey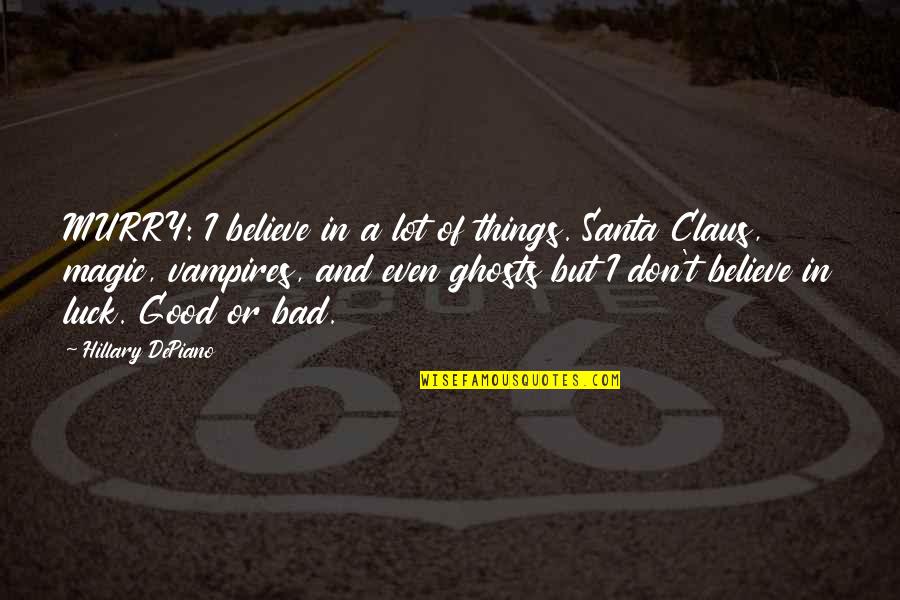 MURRY: I believe in a lot of things. Santa Claus, magic, vampires, and even ghosts but I don't believe in luck. Good or bad. —
Hillary DePiano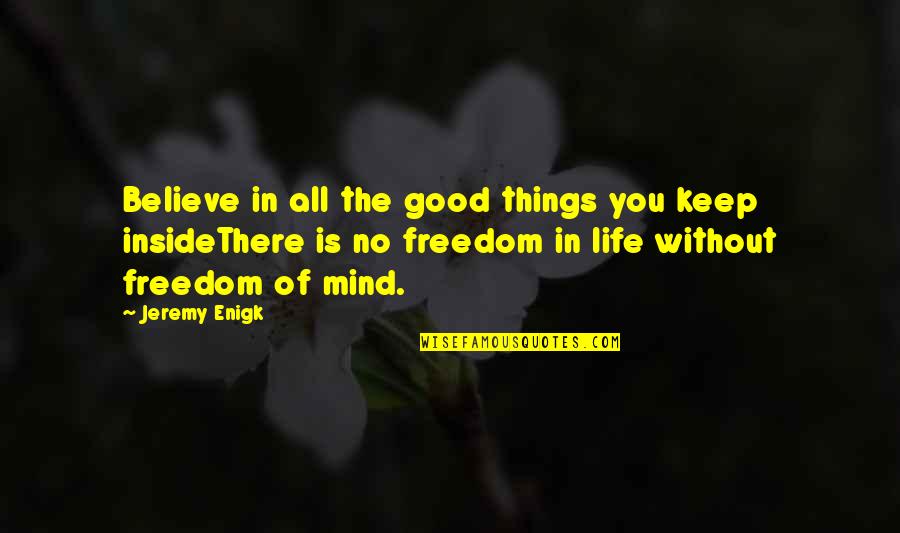 Believe in all the good things you keep inside
There is no freedom in life without freedom of mind. —
Jeremy Enigk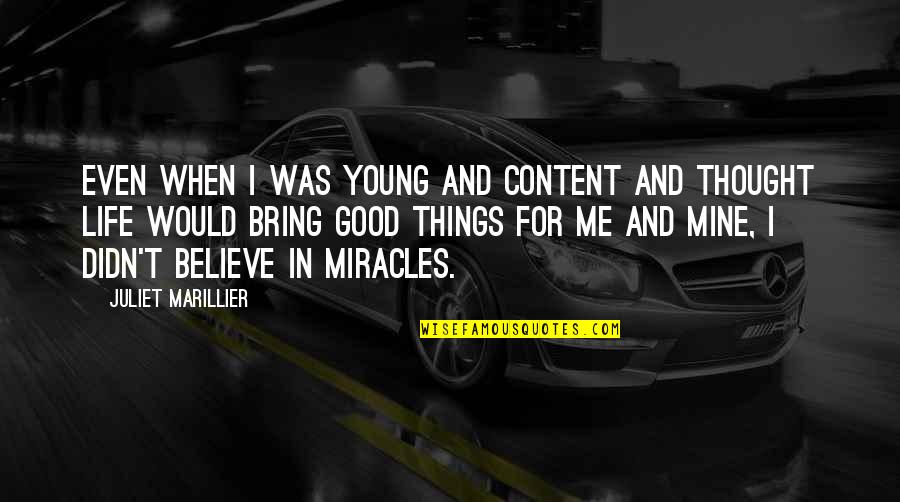 Even when I was young and content and thought life would bring good things for me and mine, I didn't believe in miracles. —
Juliet Marillier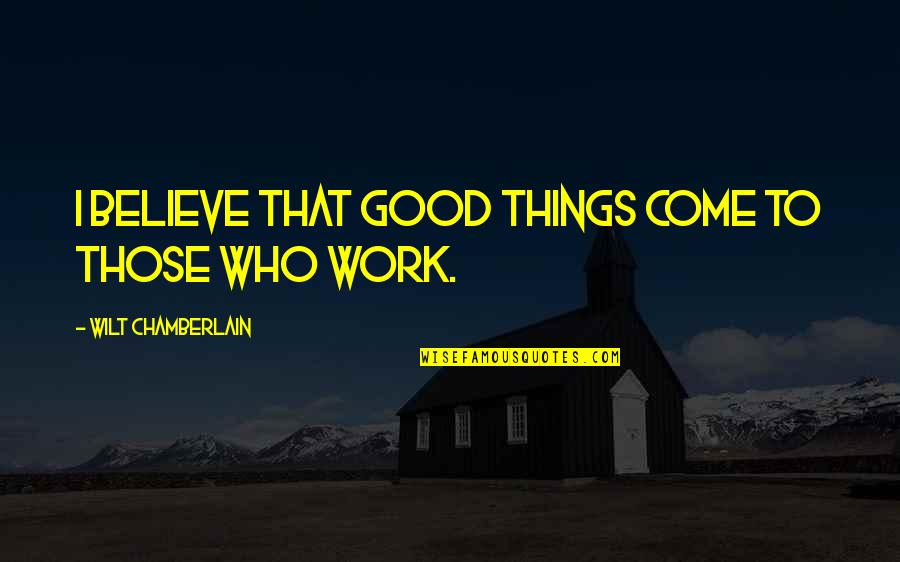 I believe that good things come to those who work. —
Wilt Chamberlain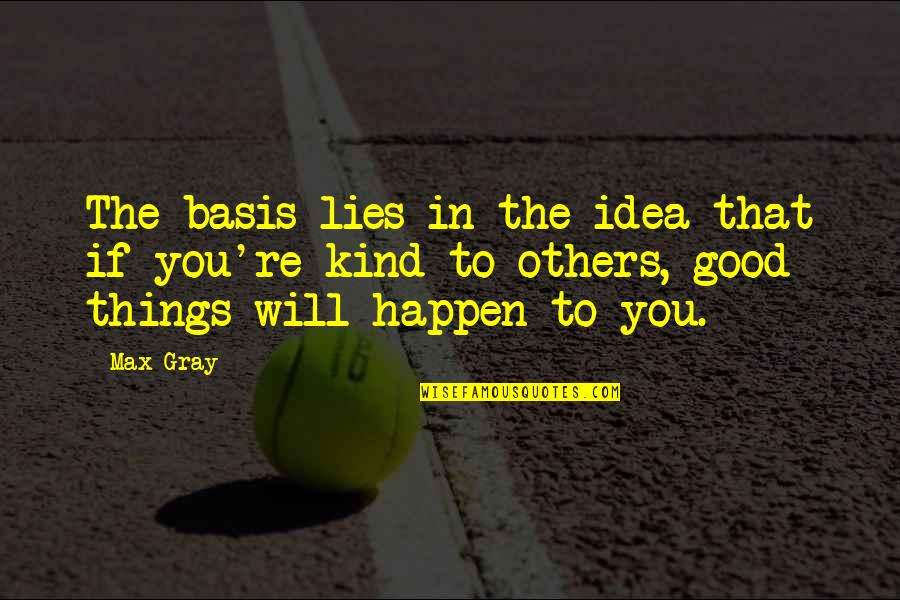 The basis lies in the idea that if you're kind to others, good things will happen to you. —
Max Gray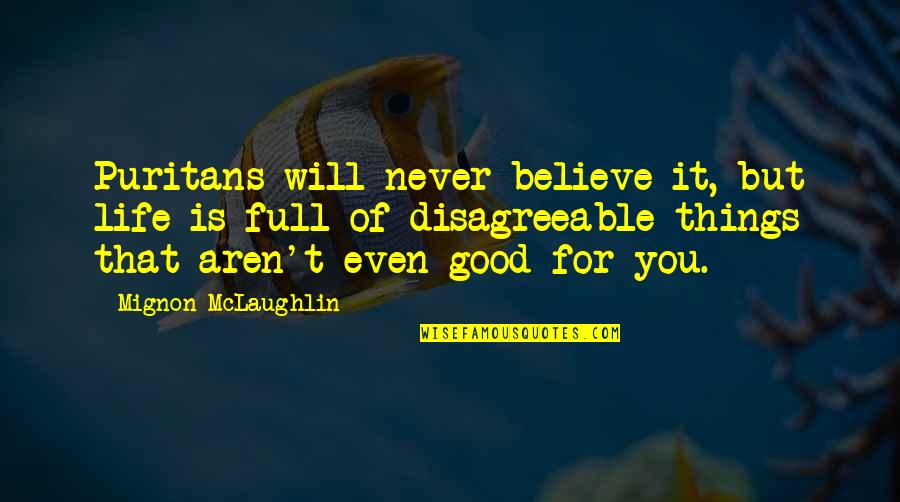 Puritans will never believe it, but life is full of disagreeable things that aren't even good for you. —
Mignon McLaughlin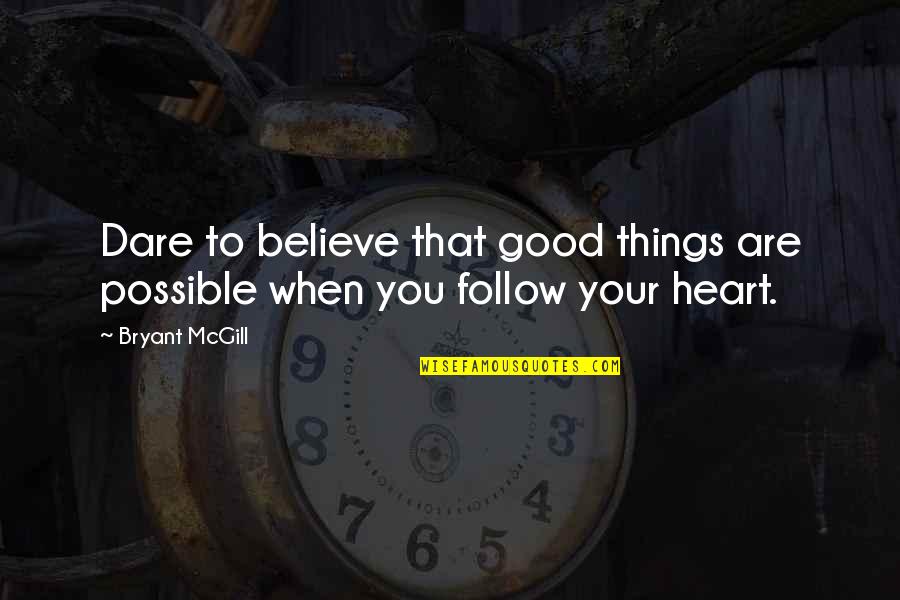 Dare to believe that good things are possible when you follow your heart. —
Bryant McGill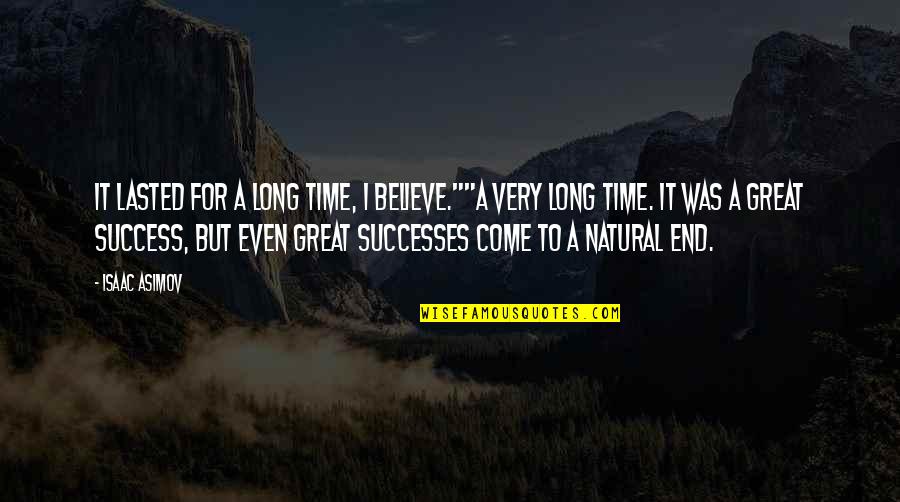 It lasted for a long time, I believe."
"A very long time. It was a great success, but even great successes come to a natural end. —
Isaac Asimov