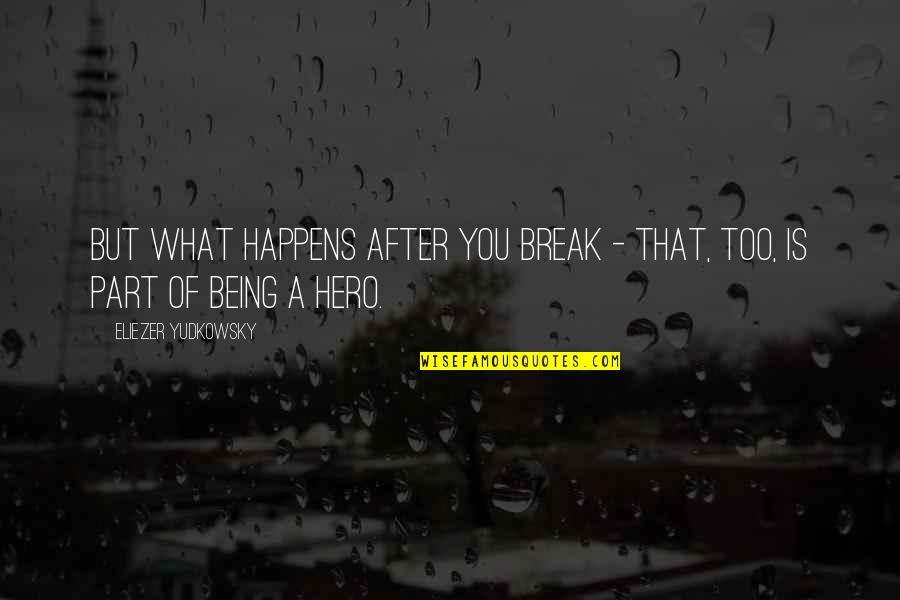 But what happens after you break - that, too, is part of being a hero.
—
Eliezer Yudkowsky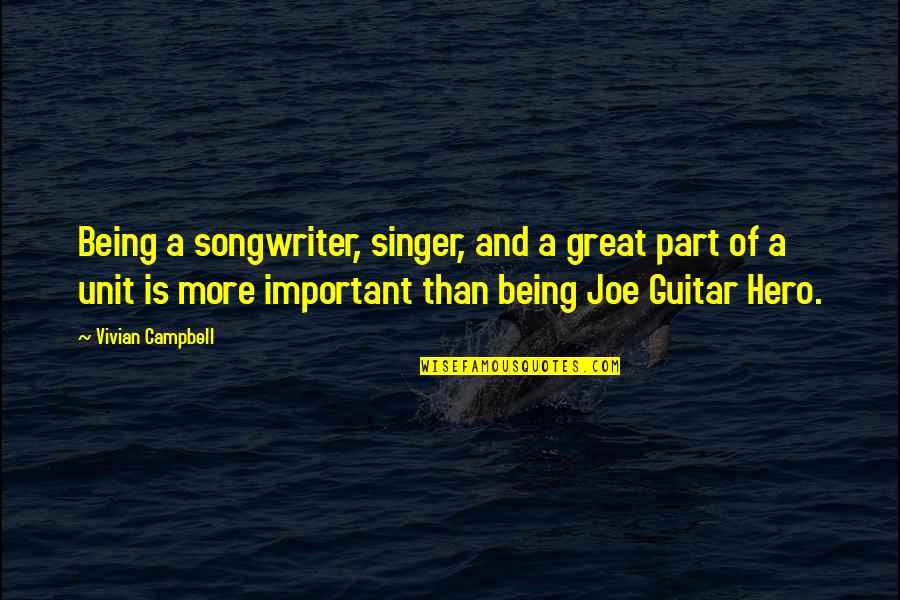 Being a songwriter, singer, and a great part of a unit is more important than being Joe Guitar Hero.
—
Vivian Campbell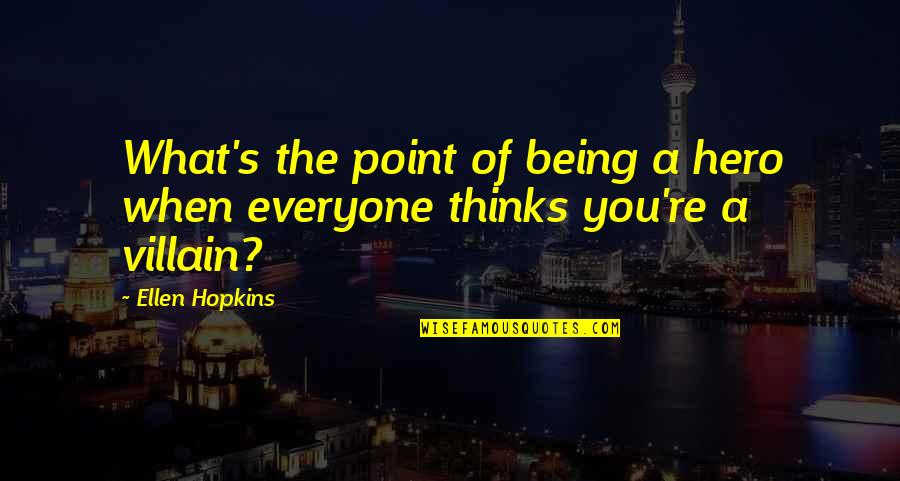 What's the point of being a hero when everyone thinks you're a villain?
—
Ellen Hopkins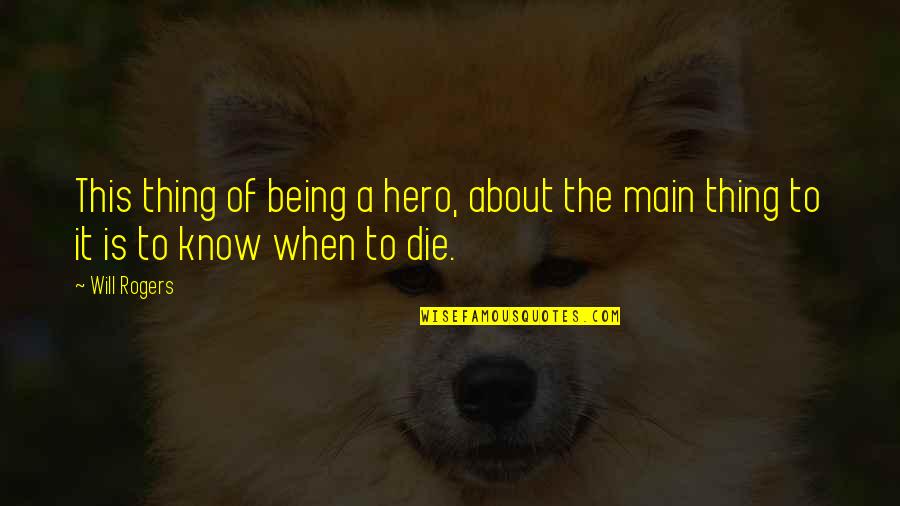 This thing of being a hero, about the main thing to it is to know when to die.
—
Will Rogers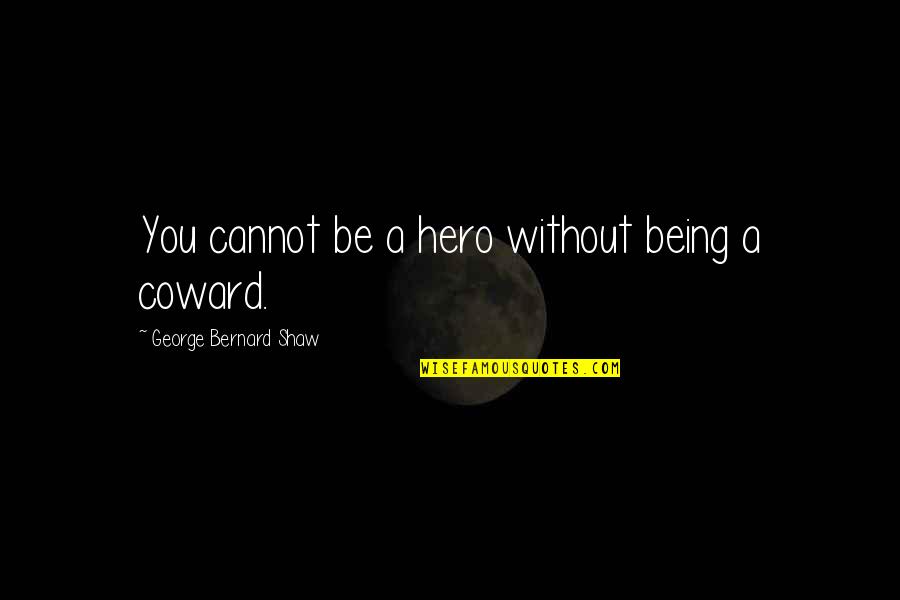 You cannot be a hero without being a coward.
—
George Bernard Shaw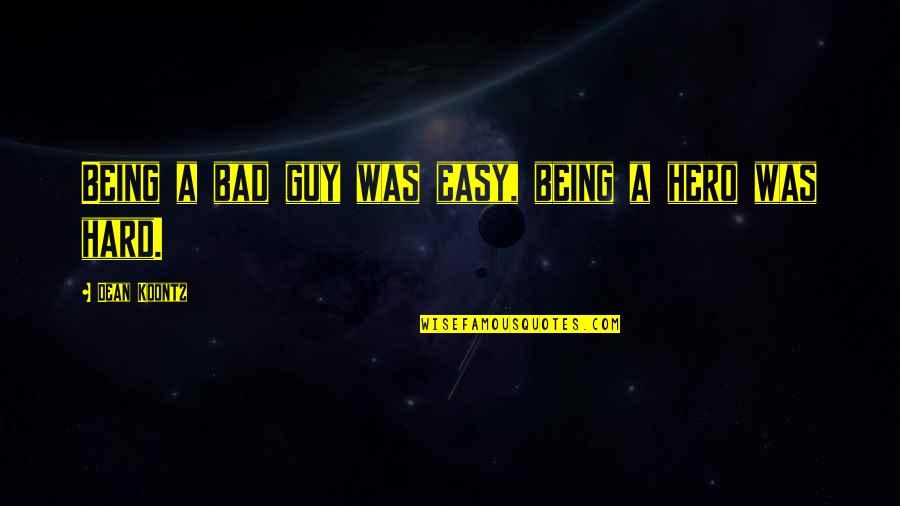 Being a bad guy was easy, being a hero was hard.
—
Dean Koontz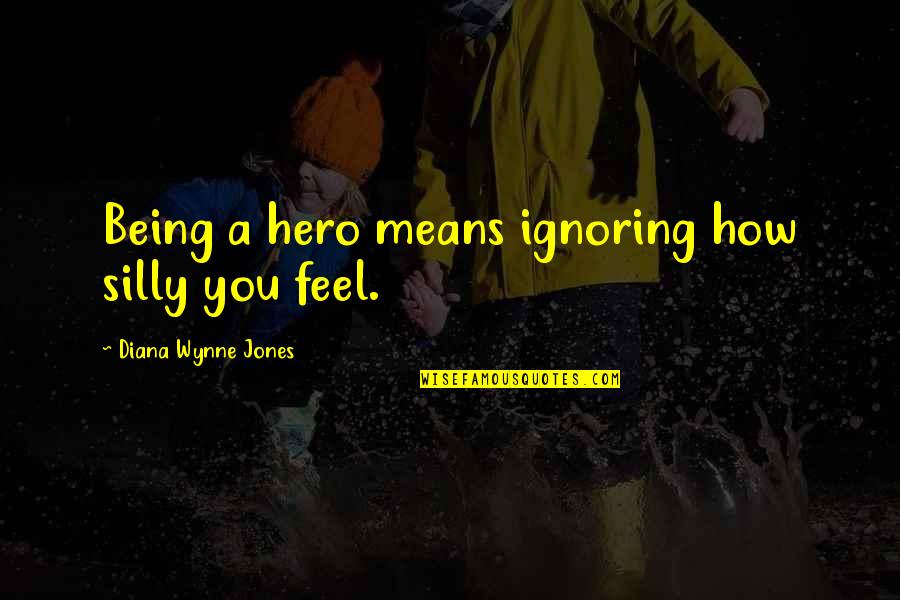 Being a hero means ignoring how silly you feel.
—
Diana Wynne Jones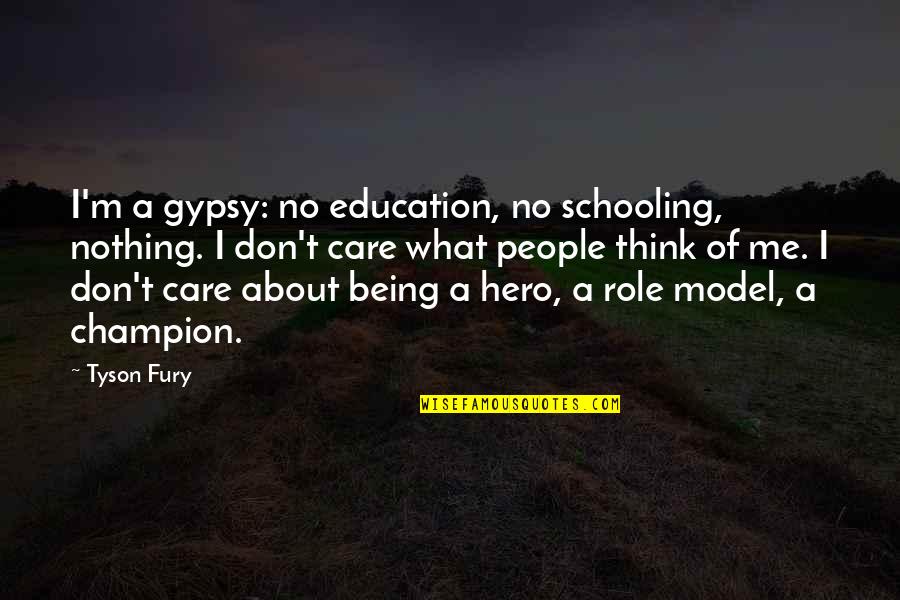 I'm a gypsy: no education, no schooling, nothing. I don't care what people think of me. I don't care about being a hero, a role model, a champion.
—
Tyson Fury
Where's the skill in being a hero if you were always destined to do it?
—
China Mieville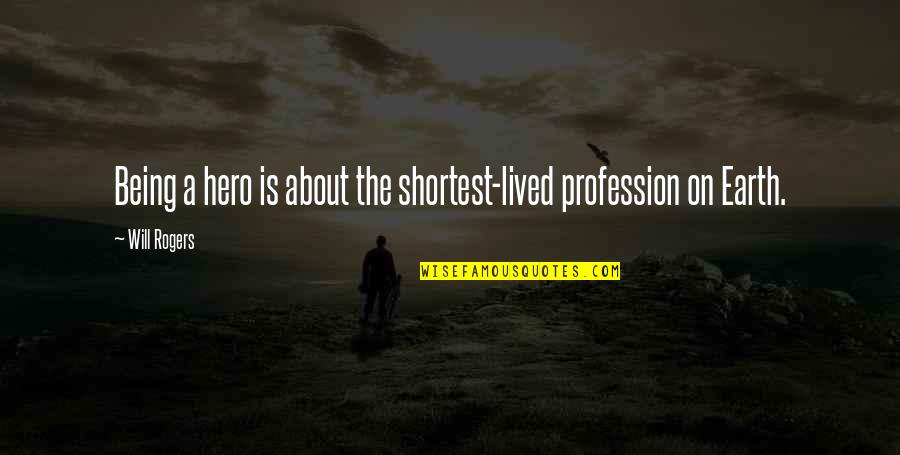 Being a hero is about the shortest-lived profession on Earth.
—
Will Rogers
You're never too young to start being a hero. Practice dueling one-handed so you never need to drop your blankie. - THE HERO'S GUIDE TO BEING A HERO
—
Christopher Healy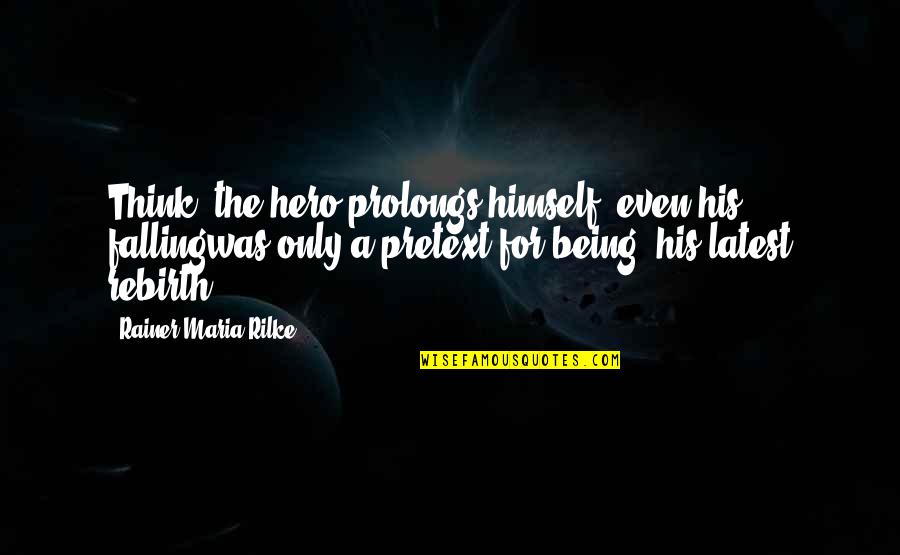 Think: the hero prolongs himself, even his falling
was only a pretext for being, his latest rebirth.
—
Rainer Maria Rilke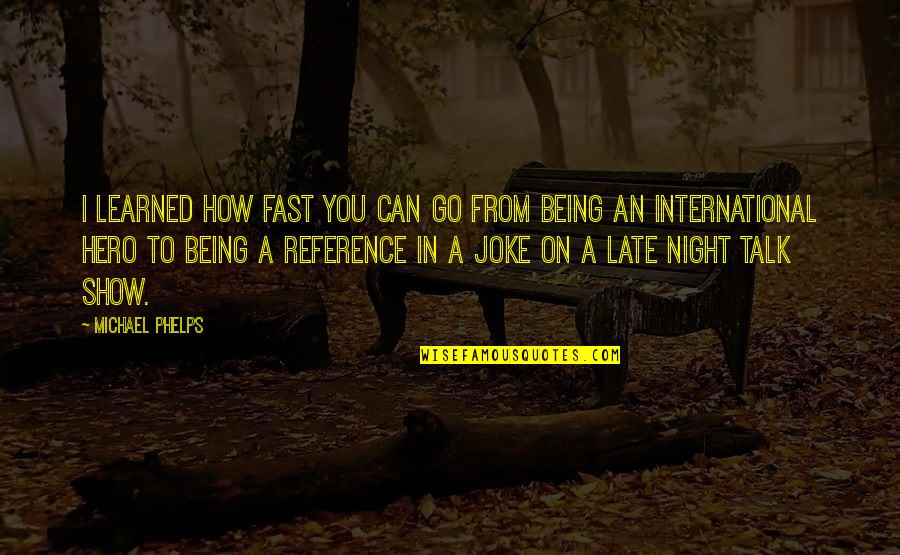 I learned how fast you can go from being an international hero to being a reference in a joke on a late night talk show.
—
Michael Phelps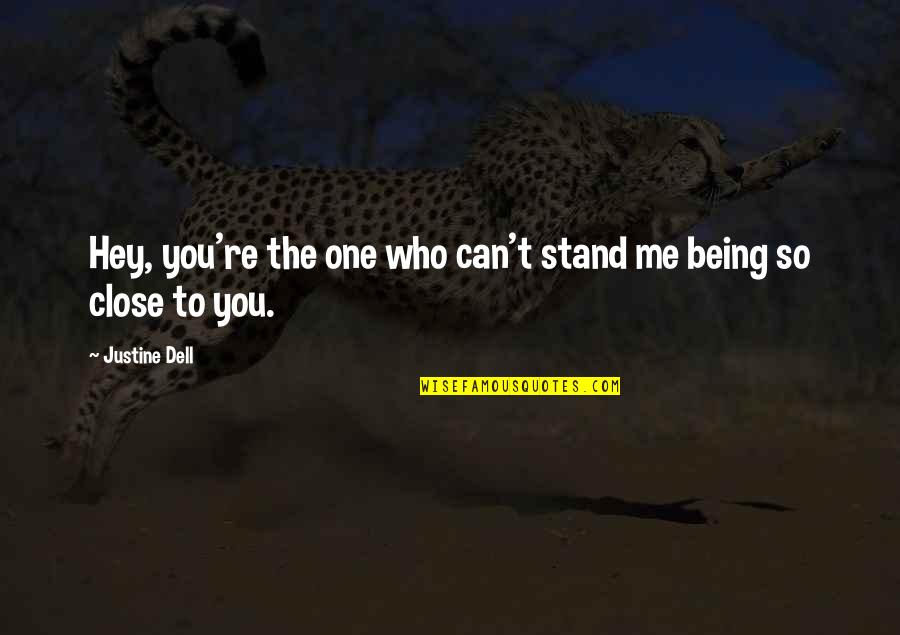 Hey, you're the one who can't stand me being so close to you.
—
Justine Dell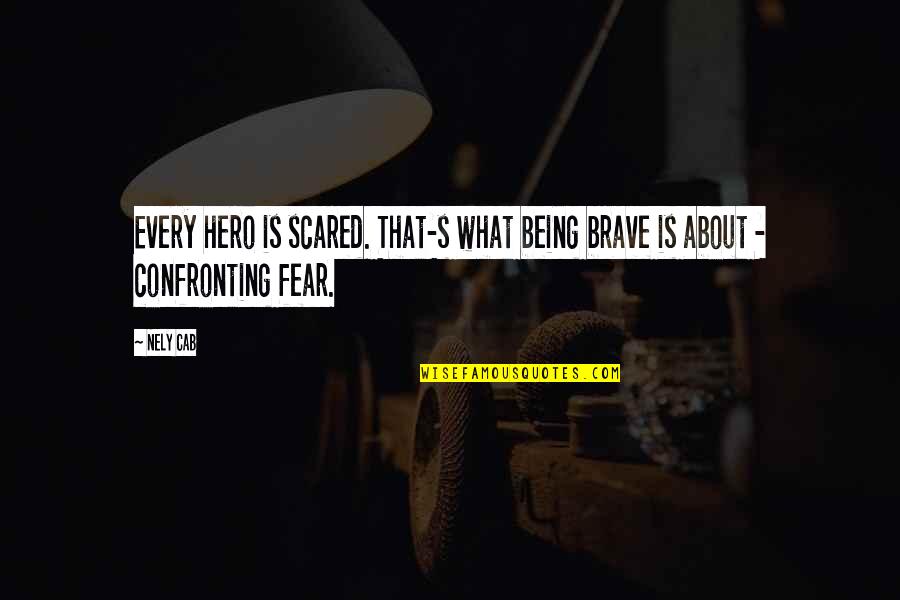 Every hero is scared. That-s what being brave is about - confronting fear. —
Nely Cab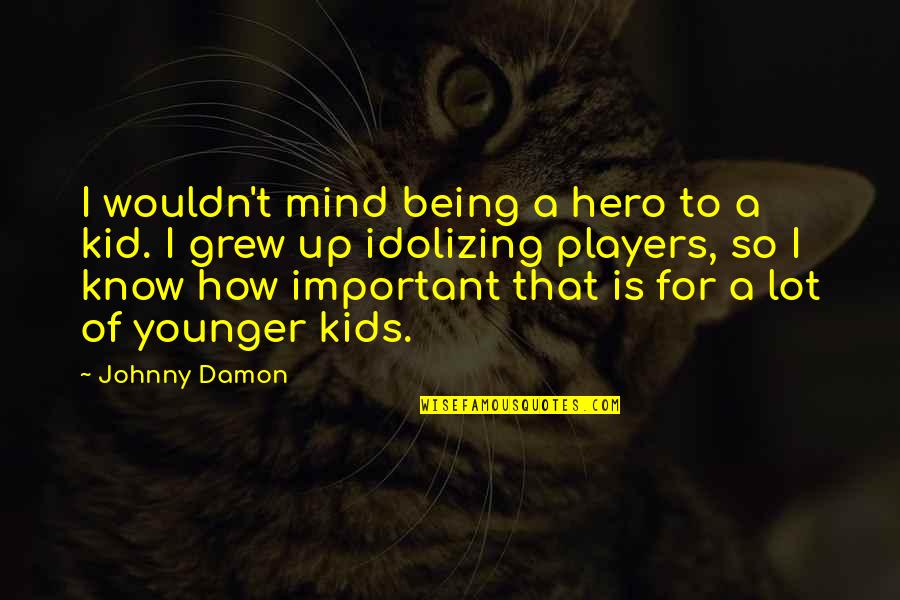 I wouldn't mind being a hero to a kid. I grew up idolizing players, so I know how important that is for a lot of younger kids. —
Johnny Damon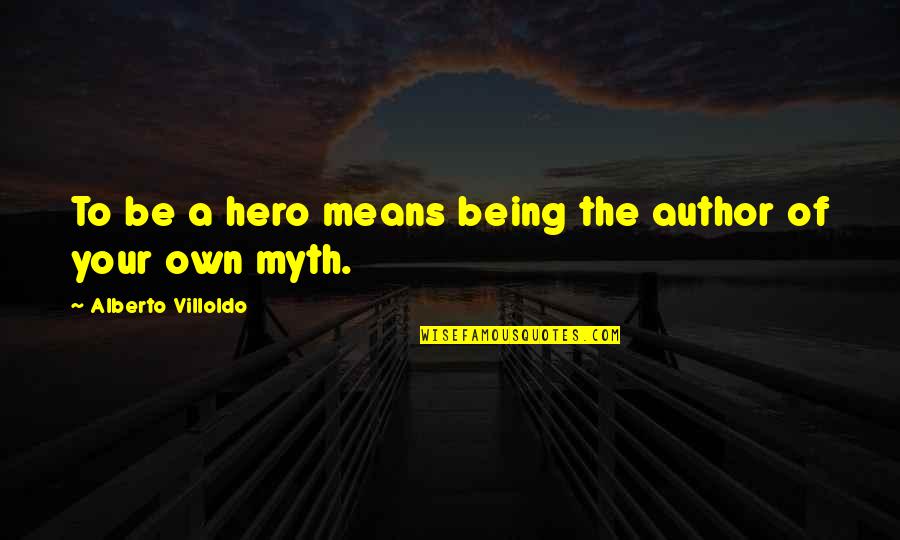 To be a hero means being the author of your own myth. —
Alberto Villoldo
The ceiling was a mural showing some ancient hero making a deal with a two-faced celestial being. —
Brian McClellan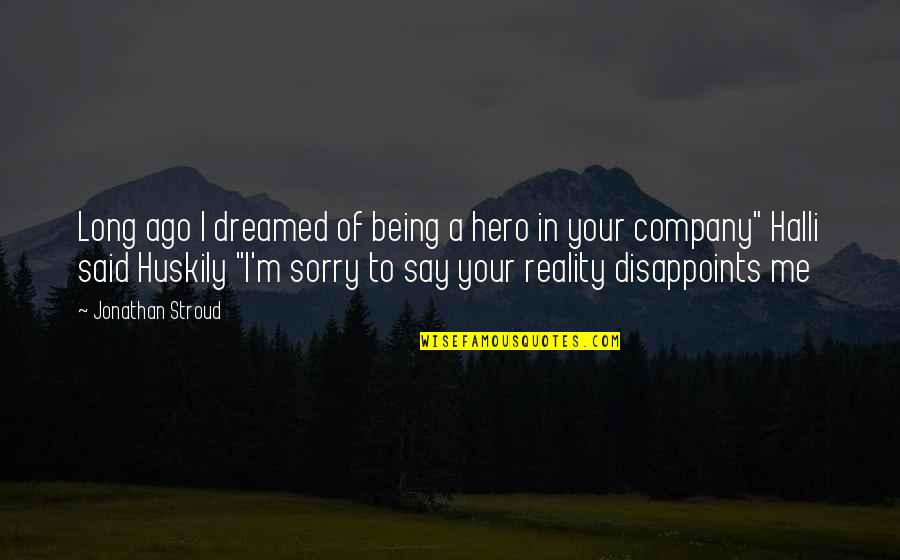 Long ago I dreamed of being a hero in your company" Halli said Huskily "I'm sorry to say your reality disappoints me —
Jonathan Stroud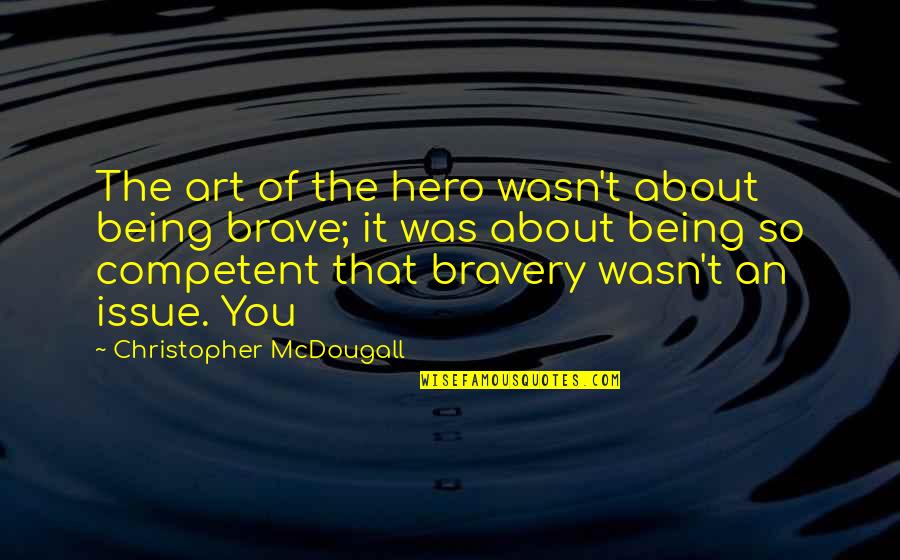 The art of the hero wasn't about being brave; it was about being so competent that bravery wasn't an issue. You —
Christopher McDougall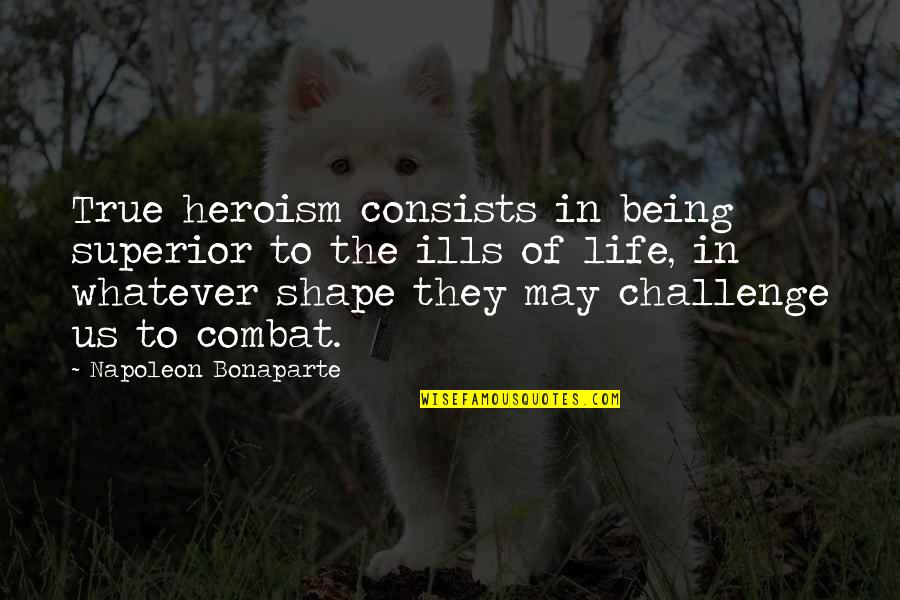 True heroism consists in being superior to the ills of life, in whatever shape they may challenge us to combat. —
Napoleon Bonaparte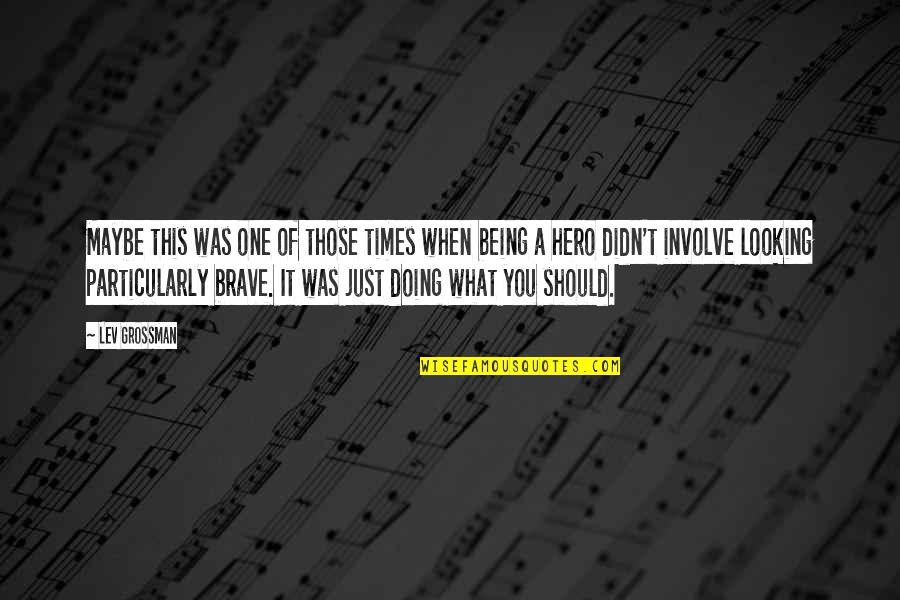 Maybe this was one of those times when being a hero didn't involve looking particularly brave. It was just doing what you should. —
Lev Grossman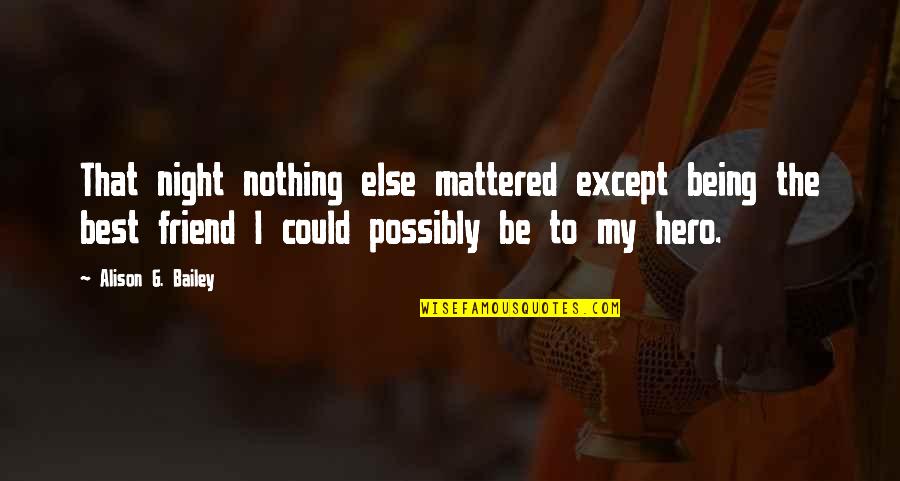 That night nothing else mattered except being the best friend I could possibly be to my hero. —
Alison G. Bailey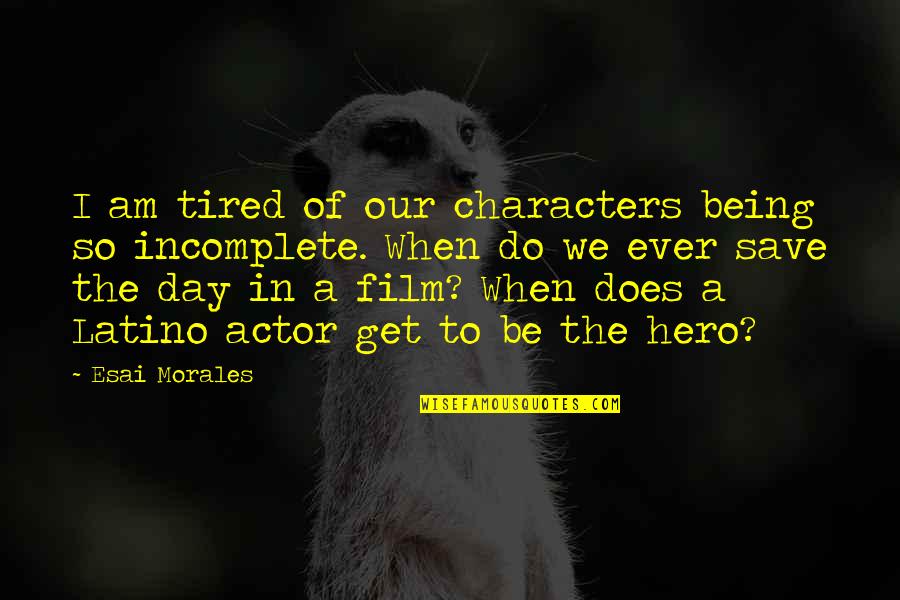 I am tired of our characters being so incomplete. When do we ever save the day in a film? When does a Latino actor get to be the hero? —
Esai Morales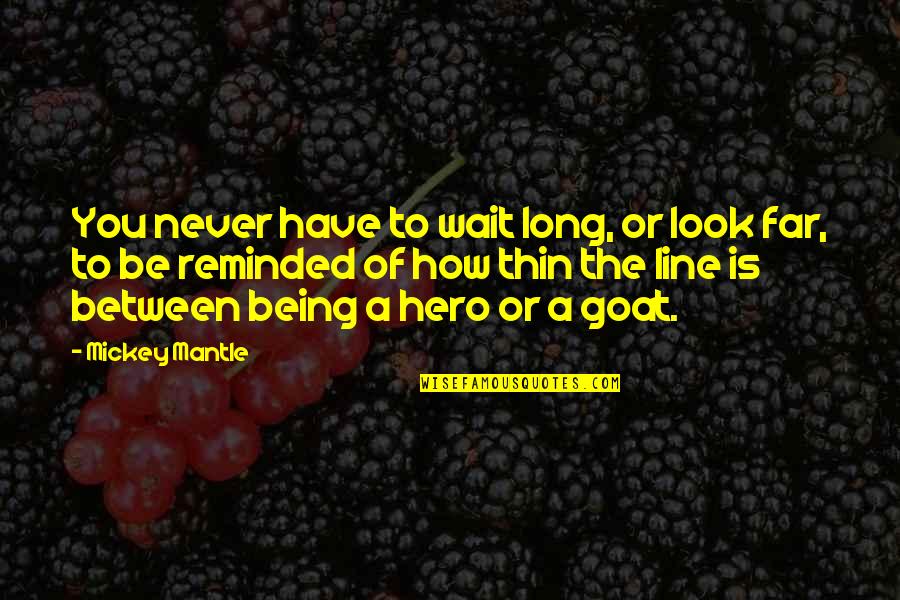 You never have to wait long, or look far, to be reminded of how thin the line is between being a hero or a goat. —
Mickey Mantle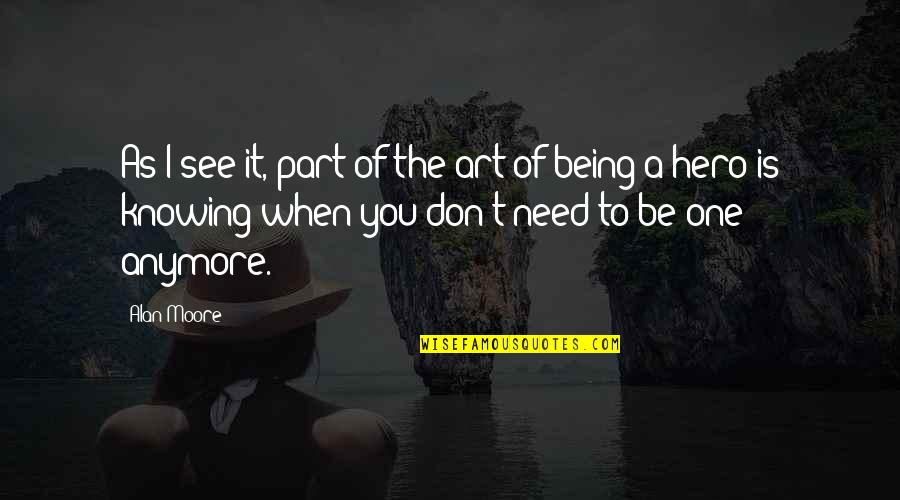 As I see it, part of the art of being a hero is knowing when you don't need to be one anymore. —
Alan Moore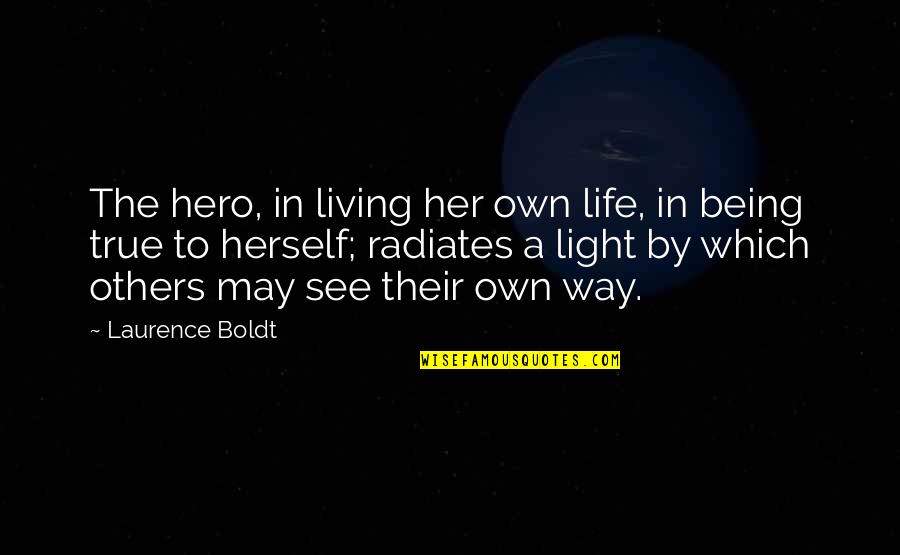 The hero, in living her own life, in being true to herself; radiates a light by which others may see their own way. —
Laurence Boldt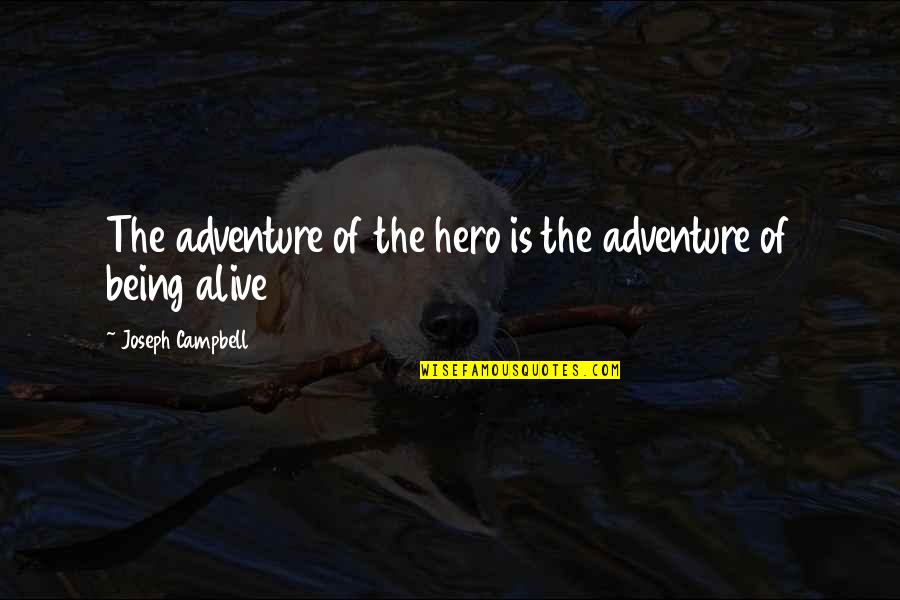 The adventure of the hero is the adventure of being alive —
Joseph Campbell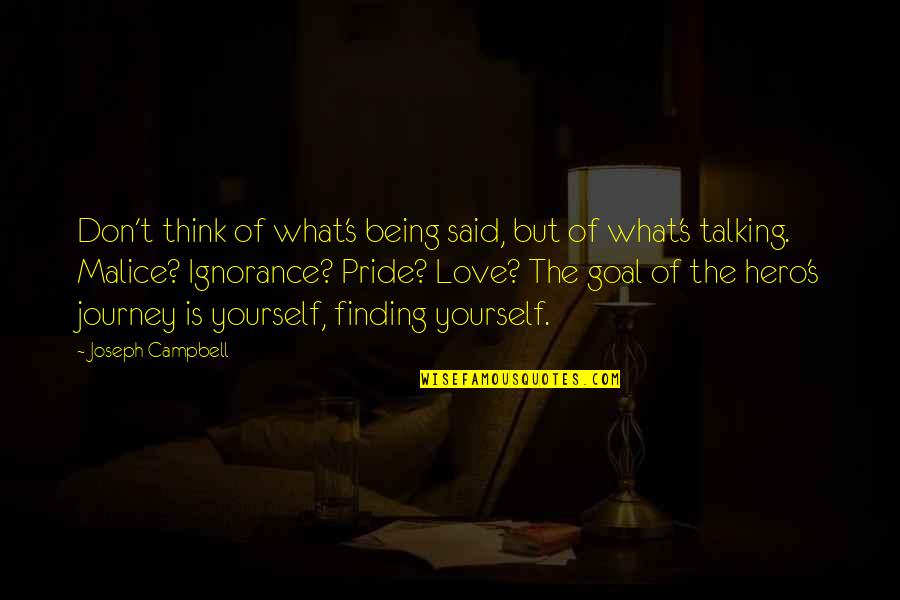 Don't think of what's being said, but of what's talking. Malice? Ignorance? Pride? Love? The goal of the hero's journey is yourself, finding yourself. —
Joseph Campbell
When facing unbeatable odds, just think of yourself as unbeatably odd. (The Hero's Guide to Being a Hero) —
Christopher Healy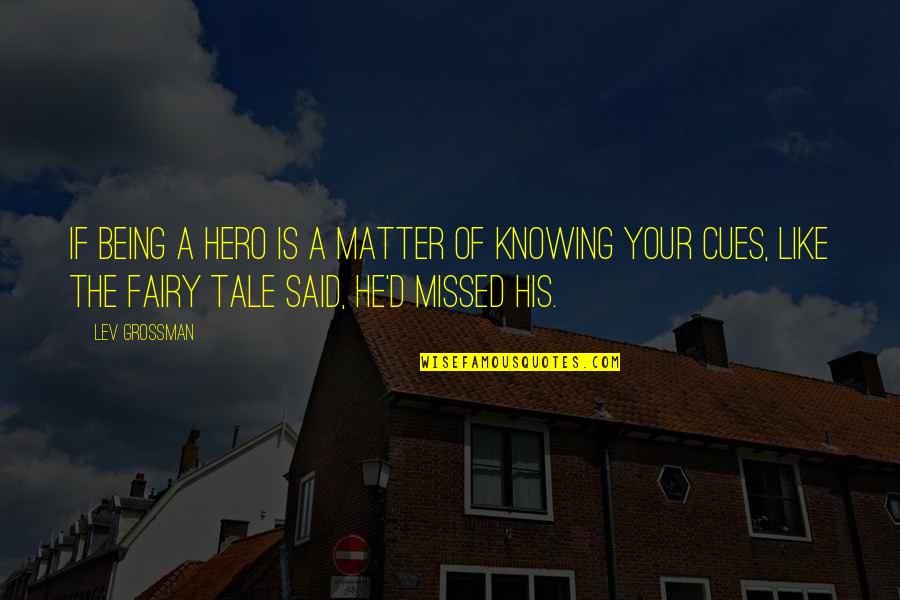 If being a hero is a matter of knowing your cues, like the fairy tale said, he'd missed his. —
Lev Grossman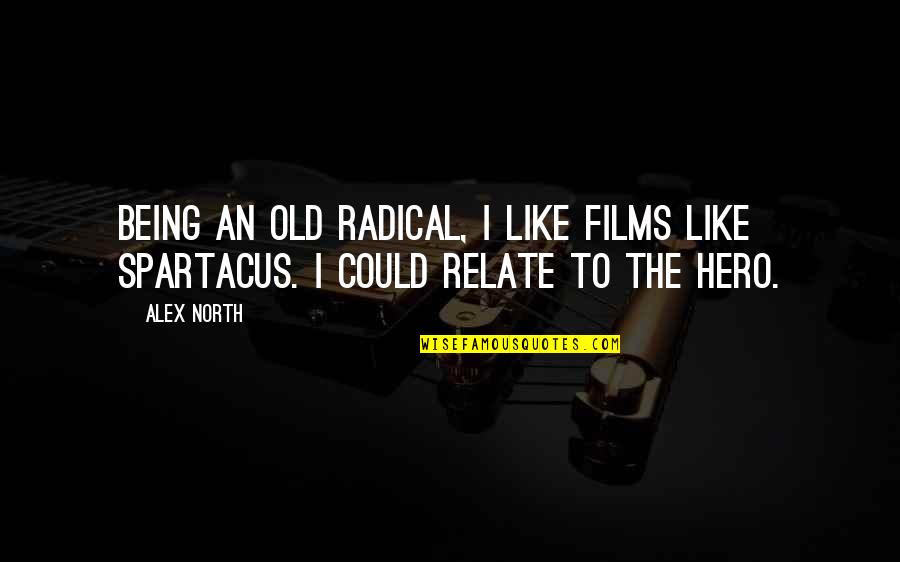 Being an old radical, I like films like Spartacus. I could relate to the hero. —
Alex North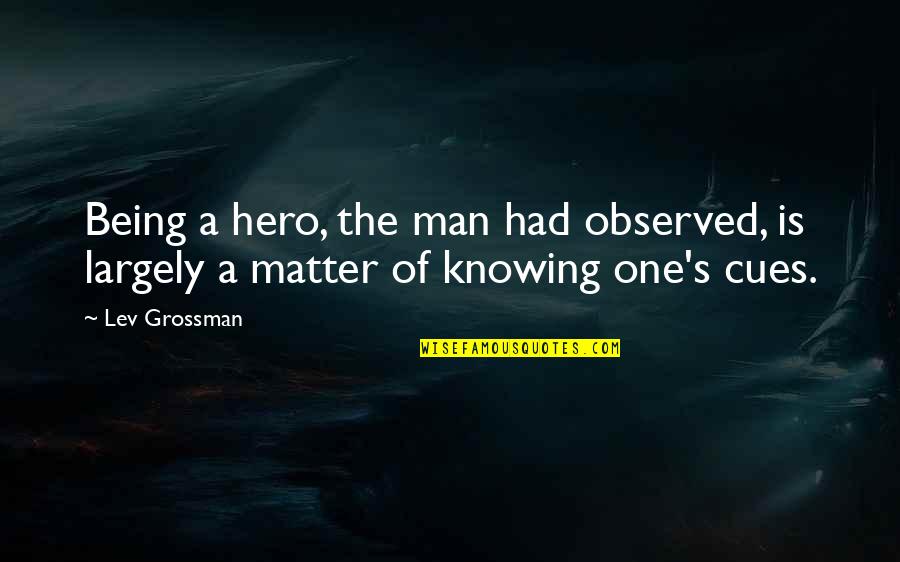 Being a hero, the man had observed, is largely a matter of knowing one's cues. —
Lev Grossman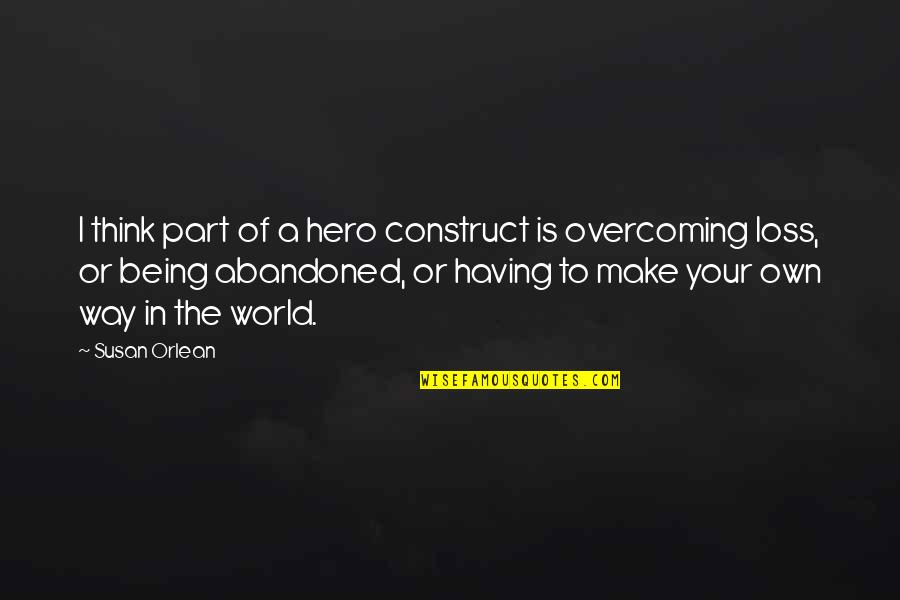 I think part of a hero construct is overcoming loss, or being abandoned, or having to make your own way in the world. —
Susan Orlean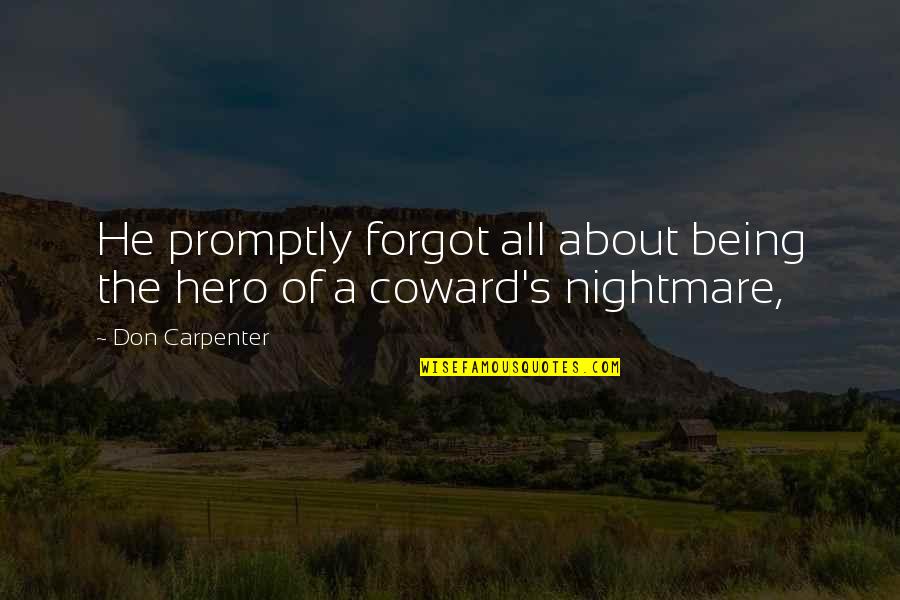 He promptly forgot all about being the hero of a coward's nightmare, —
Don Carpenter