Being Selfish Quotes
Collection of top 41 famous quotes about Being Selfish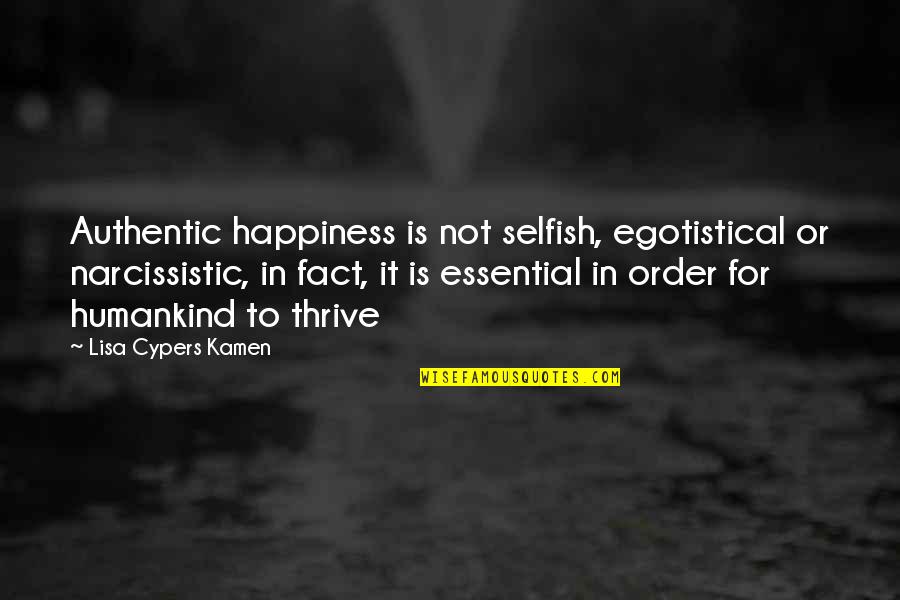 Authentic happiness is not selfish, egotistical or narcissistic, in fact, it is essential in order for humankind to thrive
—
Lisa Cypers Kamen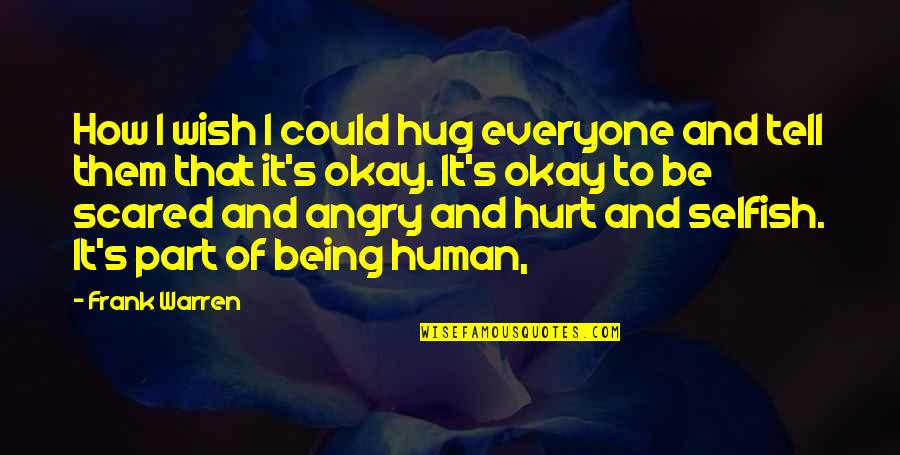 How I wish I could hug everyone and tell them that it's okay. It's okay to be scared and angry and hurt and selfish. It's part of being human,
—
Frank Warren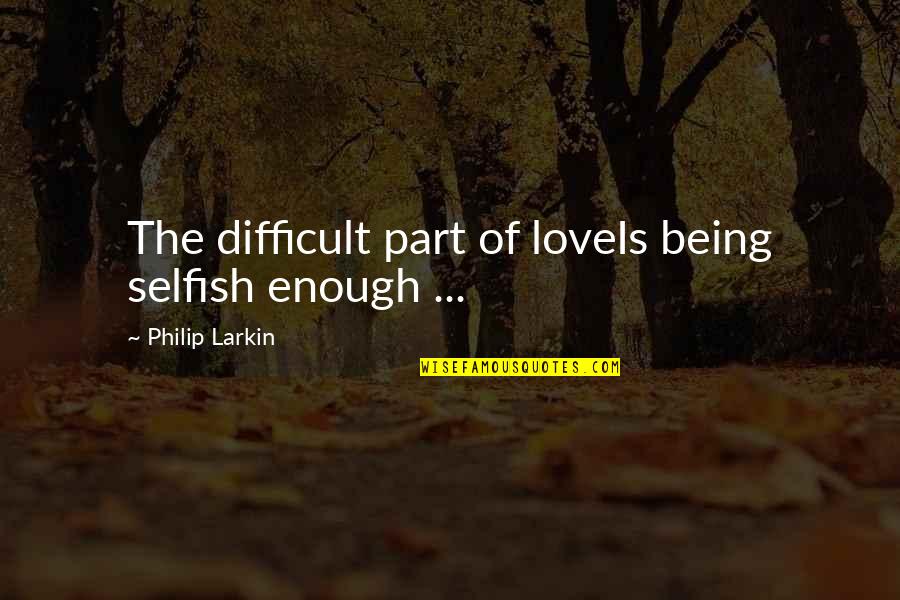 The difficult part of love
Is being selfish enough ...
—
Philip Larkin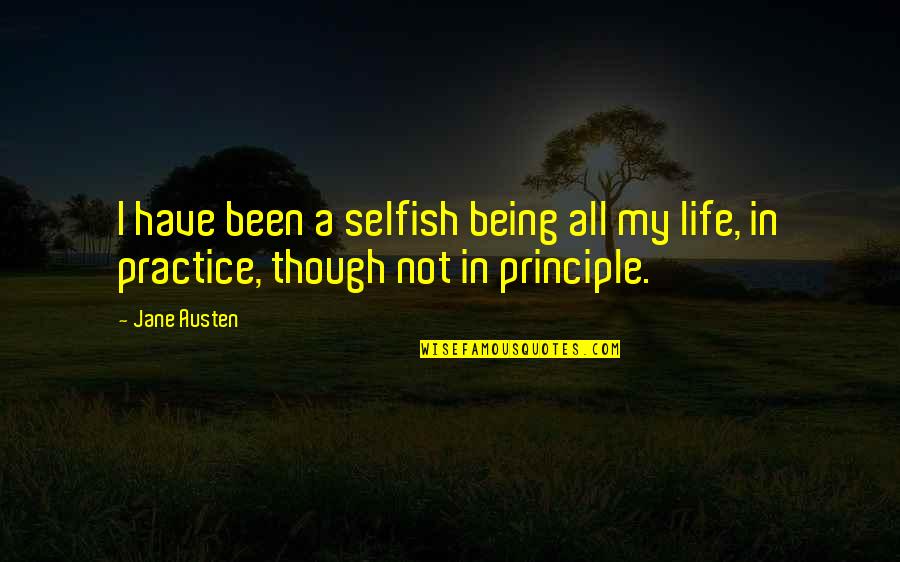 I have been a selfish being all my life, in practice, though not in principle.
—
Jane Austen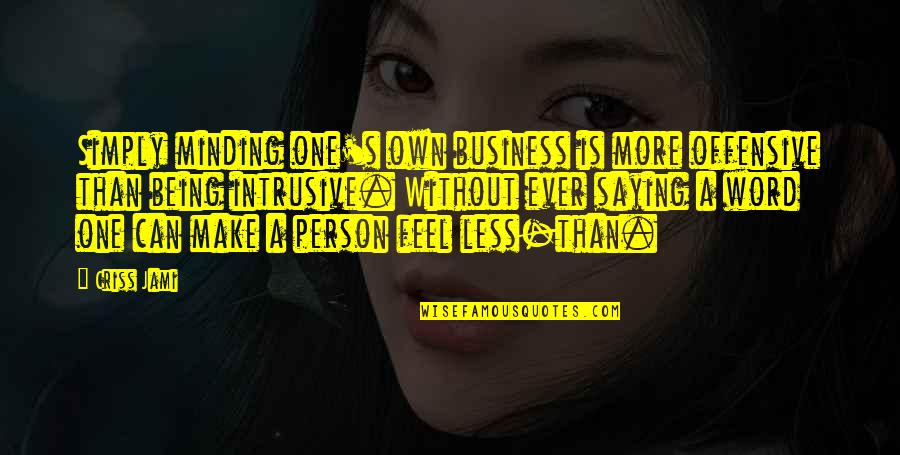 Simply minding one's own business is more offensive than being intrusive. Without ever saying a word one can make a person feel less-than.
—
Criss Jami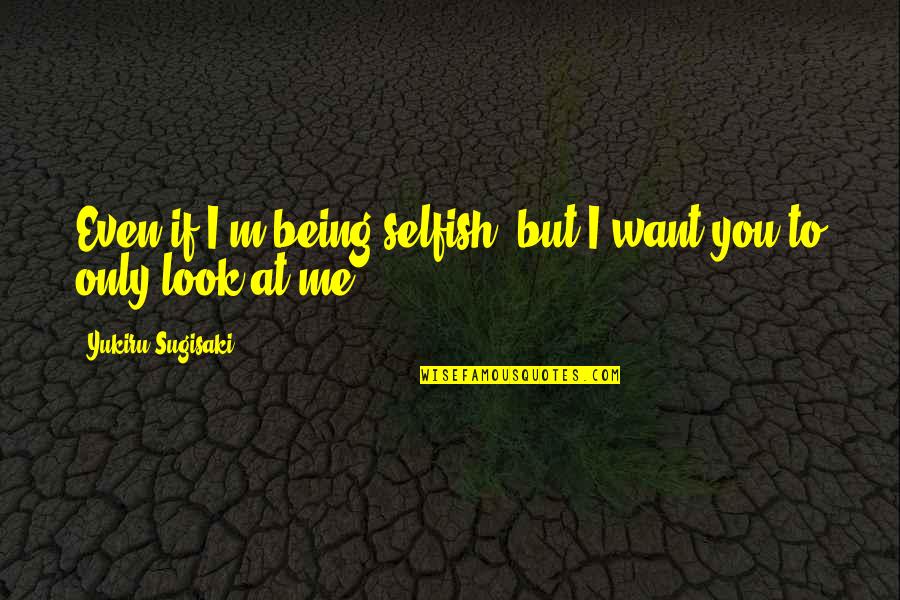 Even if I'm being selfish, but I want you to only look at me.
—
Yukiru Sugisaki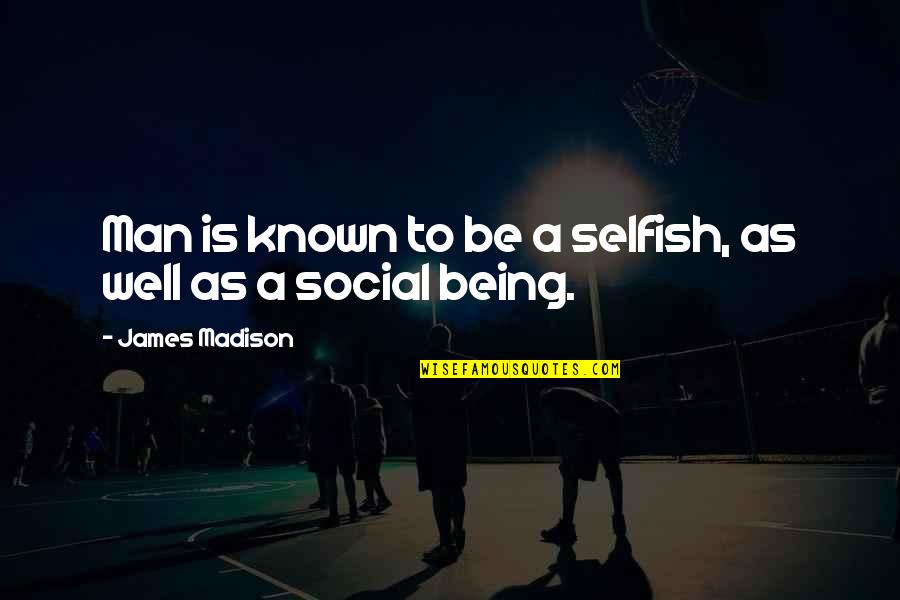 Man is known to be a selfish, as well as a social being. —
James Madison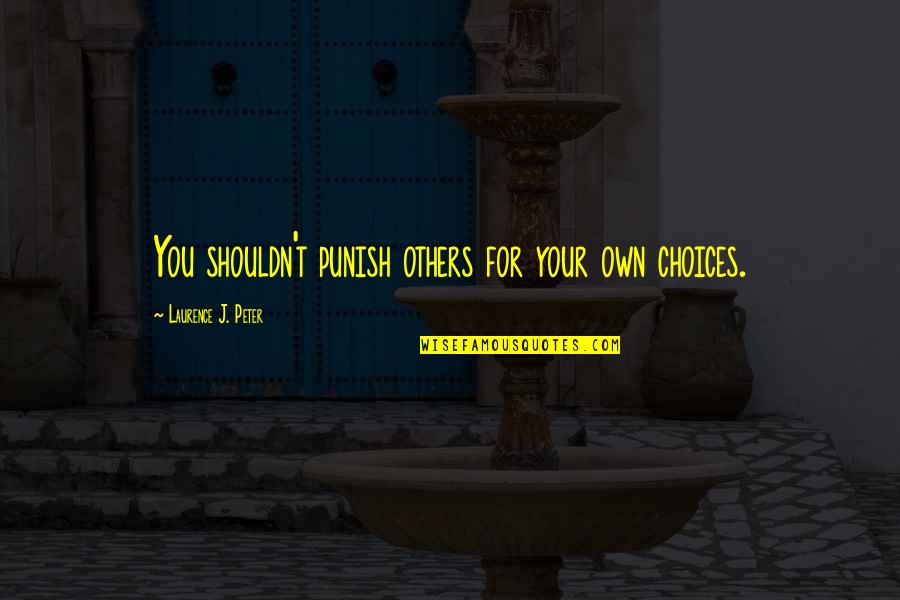 You shouldn't punish others for your own choices. —
Laurence J. Peter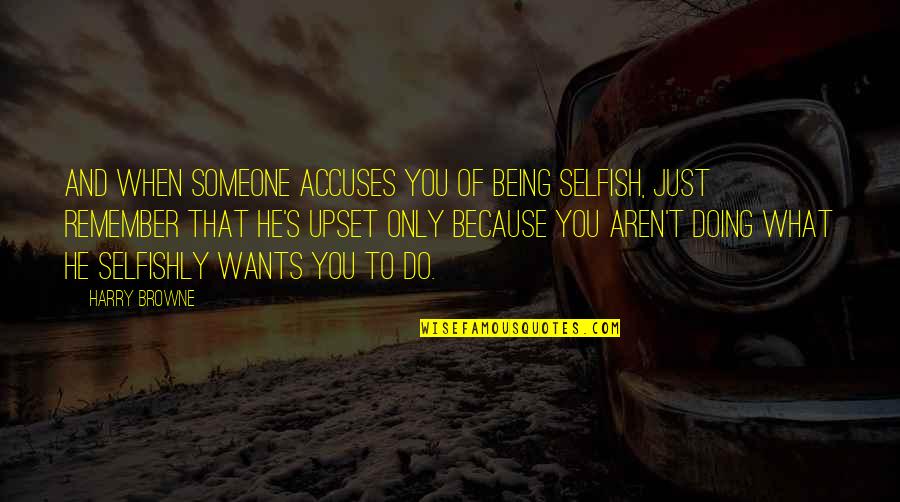 And when someone accuses you of
being selfish
, just remember that he's upset only because you aren't doing what he selfishly wants you to do. —
Harry Browne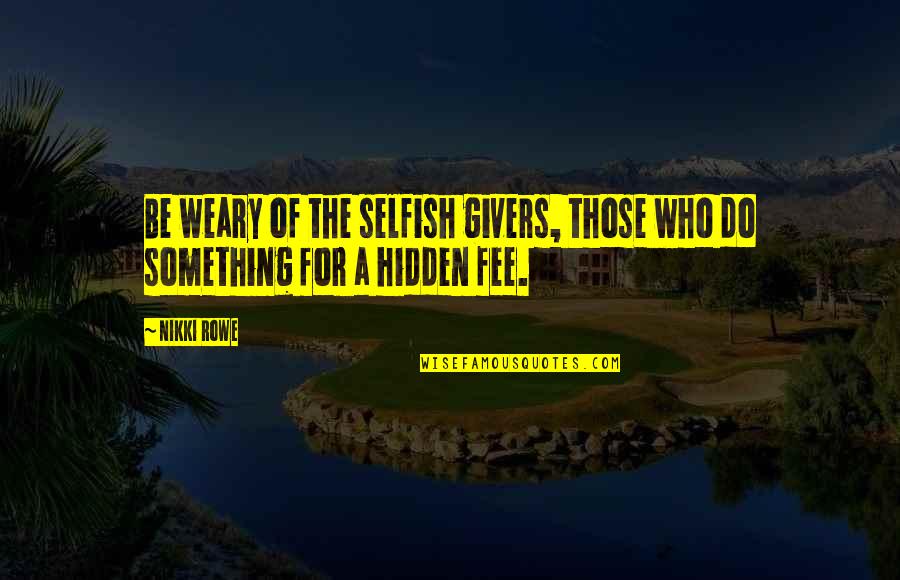 Be weary of the selfish givers, those who do something for a hidden fee. —
Nikki Rowe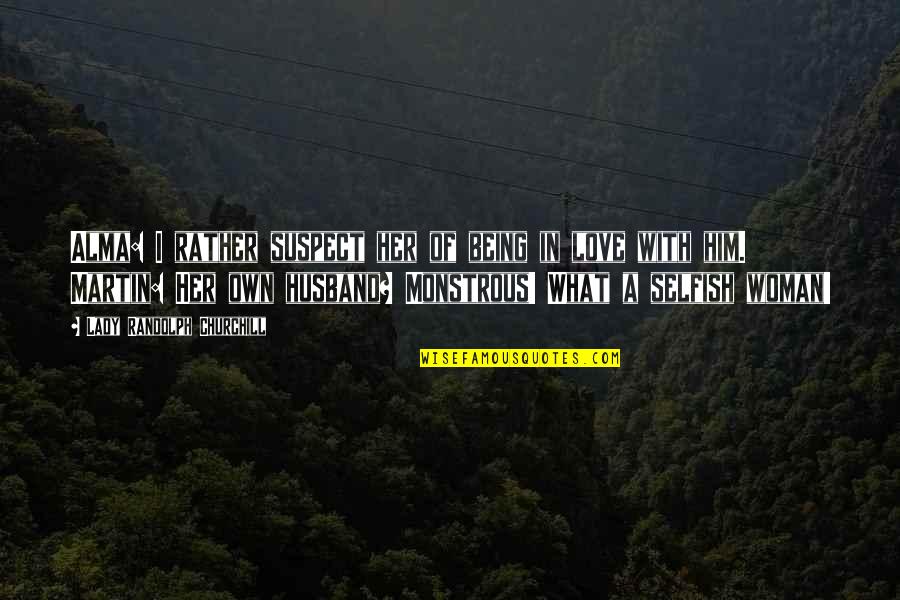 Alma: I rather suspect her of being in love with him. Martin: Her own husband? Monstrous! What a selfish woman! —
Lady Randolph Churchill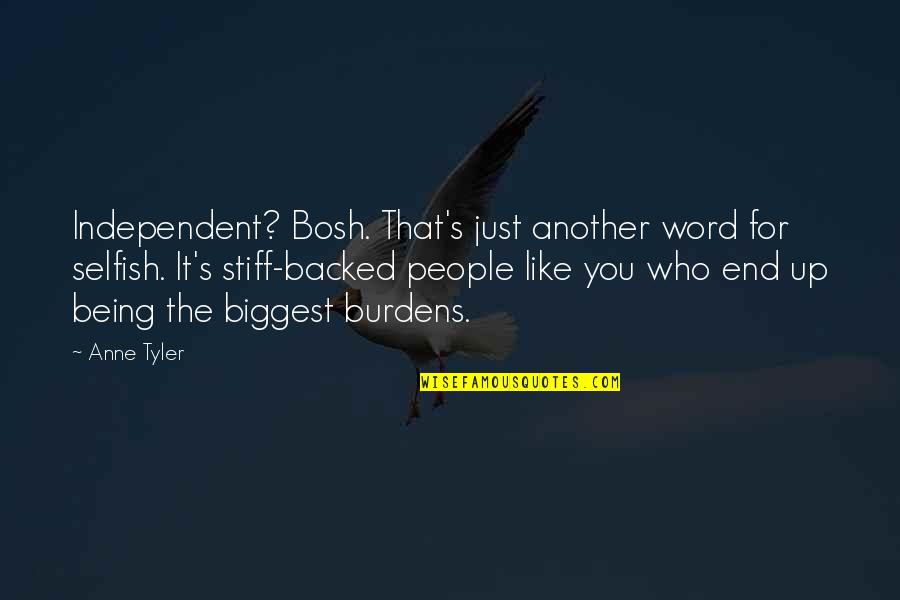 Independent? Bosh. That's just another word for selfish. It's stiff-backed people like you who end up being the biggest burdens. —
Anne Tyler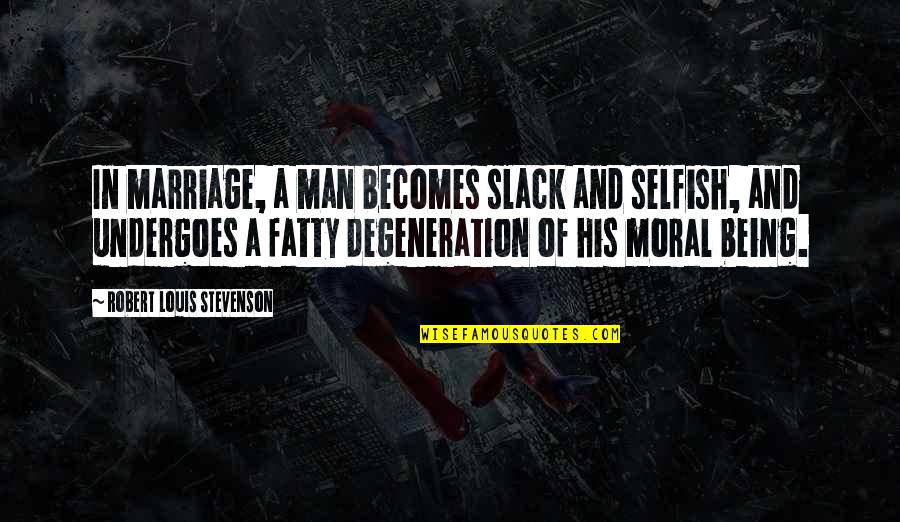 In marriage, a man becomes slack and selfish, and undergoes a fatty degeneration of his moral being. —
Robert Louis Stevenson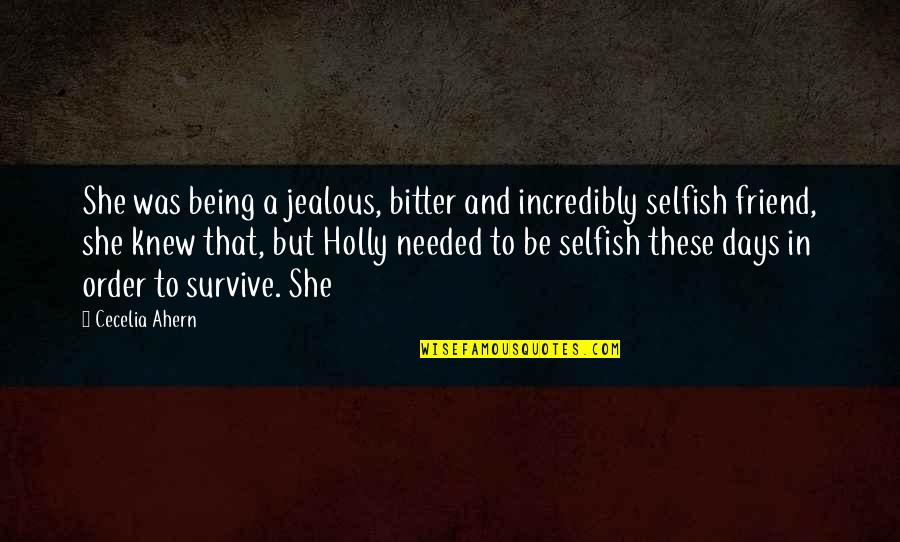 She was being a jealous, bitter and incredibly selfish friend, she knew that, but Holly needed to be selfish these days in order to survive. She —
Cecelia Ahern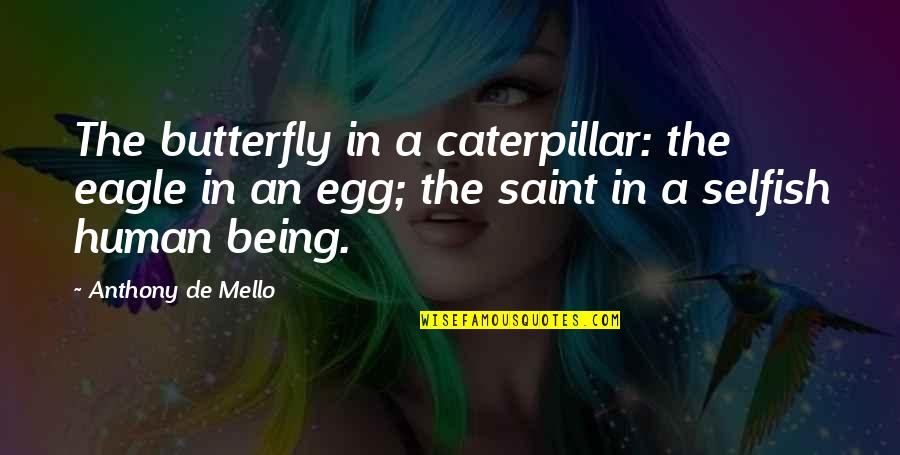 The butterfly in a caterpillar: the eagle in an egg; the saint in a selfish human being. —
Anthony De Mello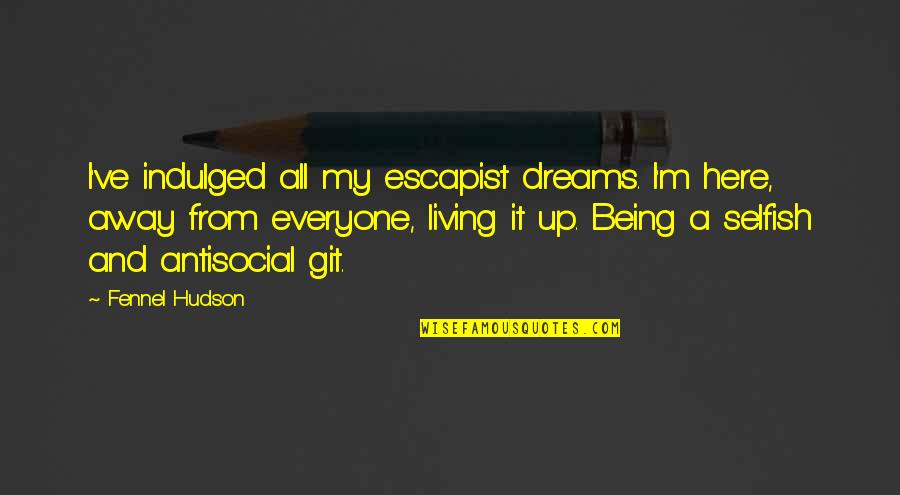 I've indulged all my escapist dreams. I'm here, away from everyone, living it up. Being a selfish and antisocial git. —
Fennel Hudson
At times we just want to become selfish. —
Avijeet Das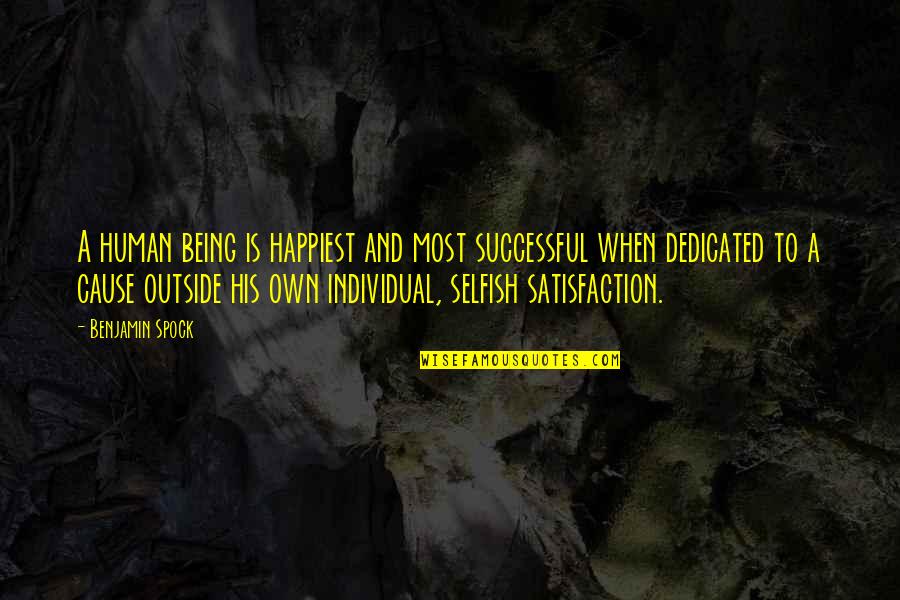 A human being is happiest and most successful when dedicated to a cause outside his own individual, selfish satisfaction. —
Benjamin Spock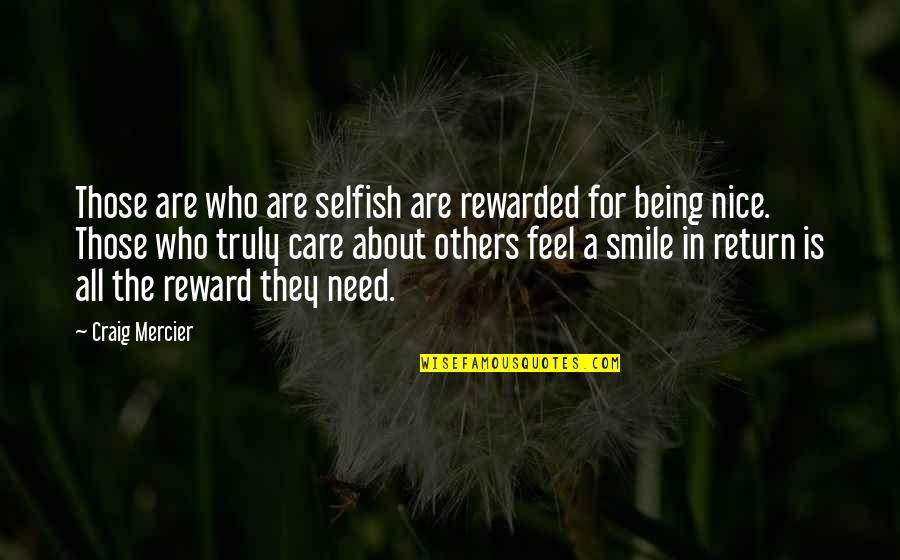 Those are who are selfish are rewarded for being nice. Those who truly care about others feel a smile in return is all the reward they need. —
Craig Mercier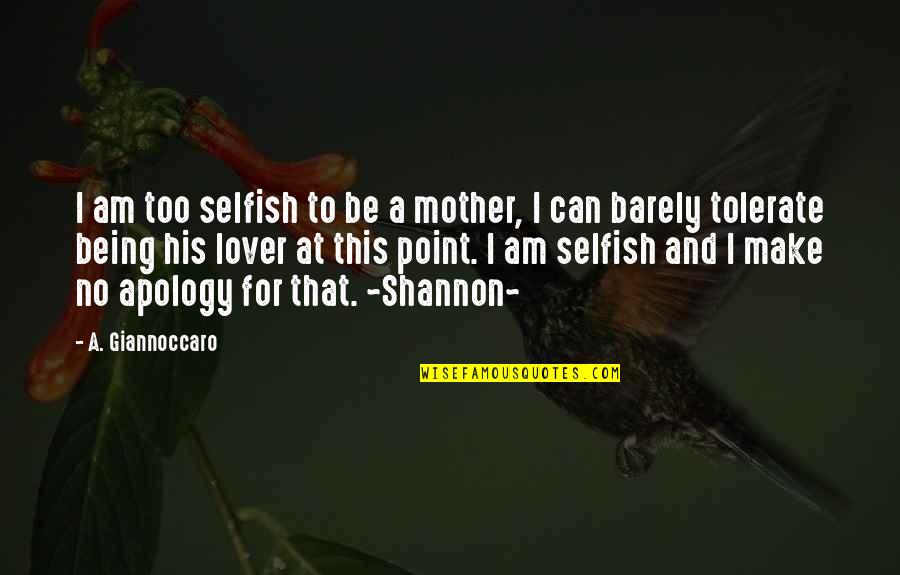 I am too selfish to be a mother, I can barely tolerate being his lover at this point. I am selfish and I make no apology for that. ~Shannon~ —
A. Giannoccaro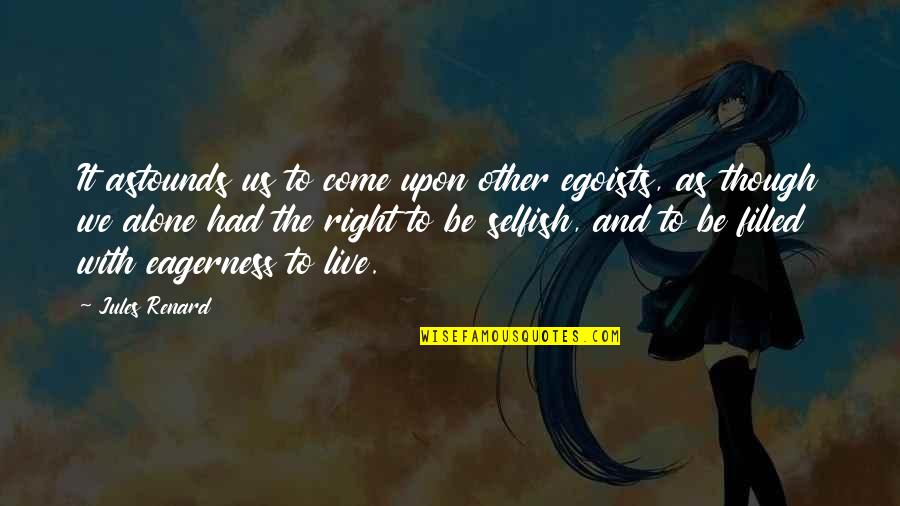 It astounds us to come upon other egoists, as though we alone had the right to be selfish, and to be filled with eagerness to live. —
Jules Renard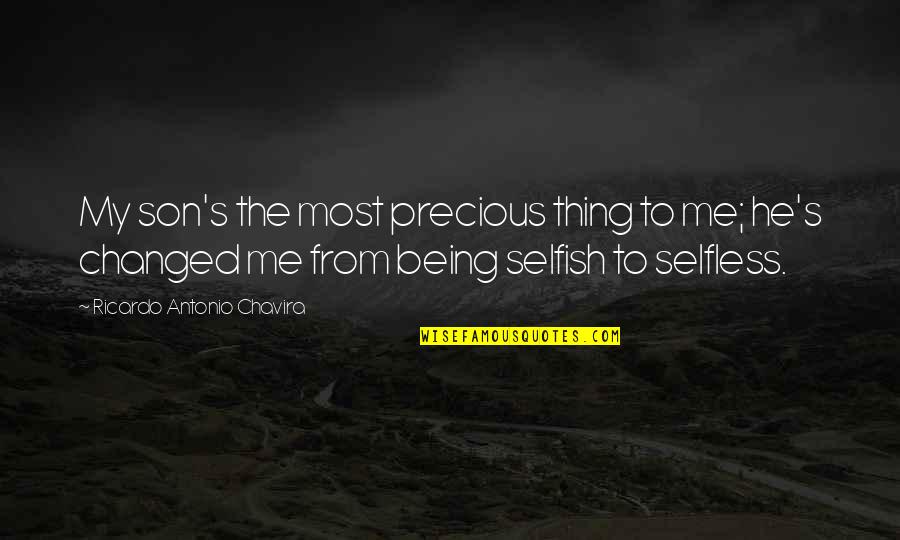 My son's the most precious thing to me; he's changed me from
being selfish
to selfless. —
Ricardo Antonio Chavira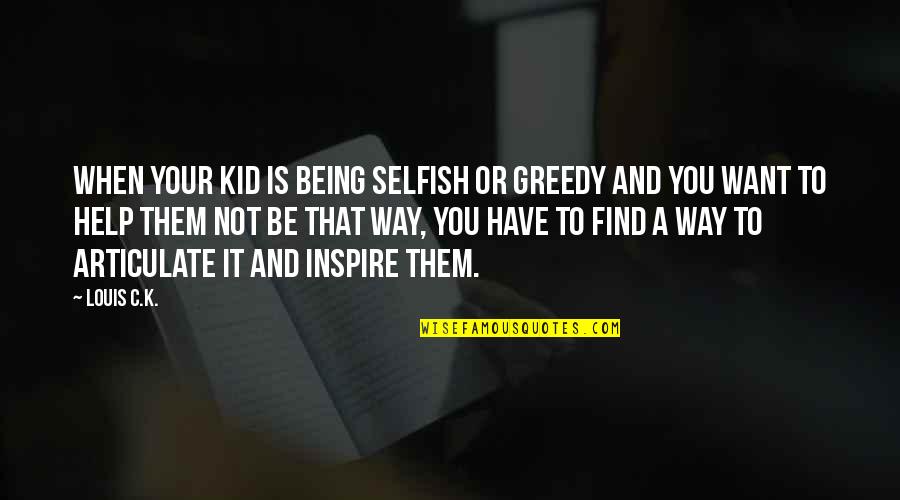 When your kid is
being selfish
or greedy and you want to help them not be that way, you have to find a way to articulate it and inspire them. —
Louis C.K.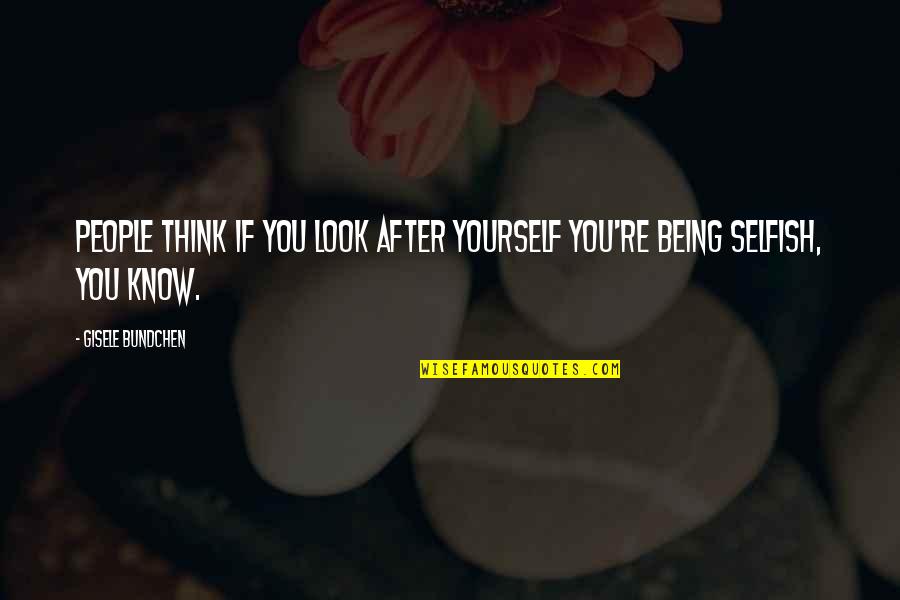 People think if you look after yourself you're
being selfish
, you know. —
Gisele Bundchen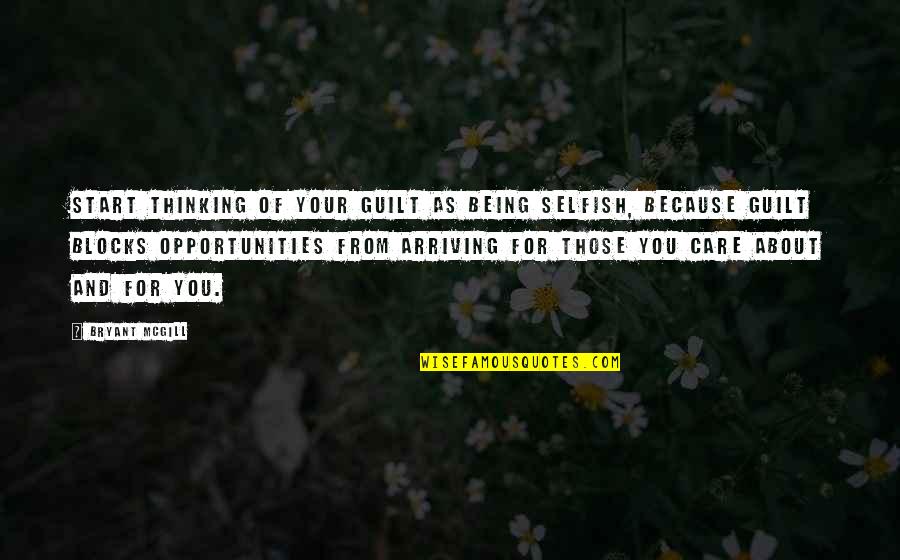 Start thinking of your guilt as
being selfish
, because guilt blocks opportunities from arriving for those you care about and for you. —
Bryant McGill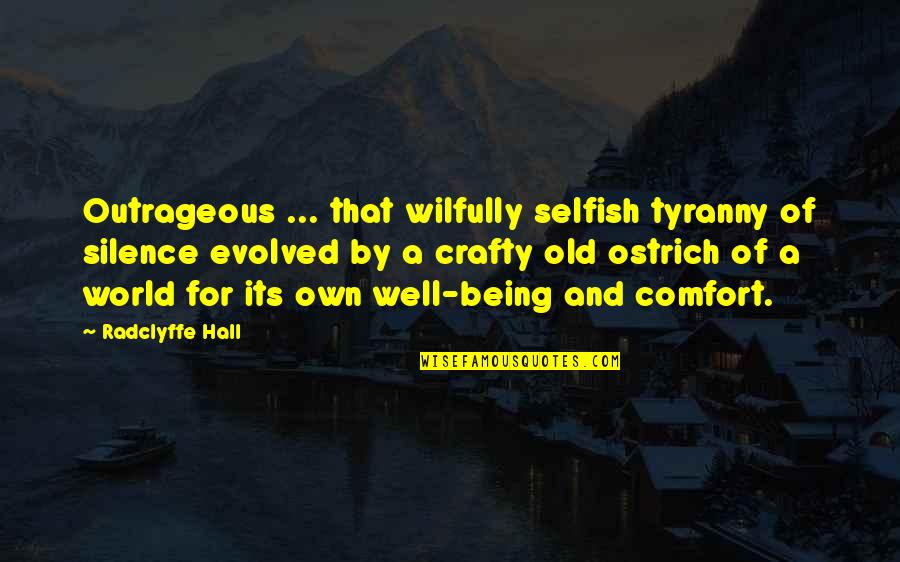 Outrageous ... that wilfully selfish tyranny of silence evolved by a crafty old ostrich of a world for its own well-being and comfort. —
Radclyffe Hall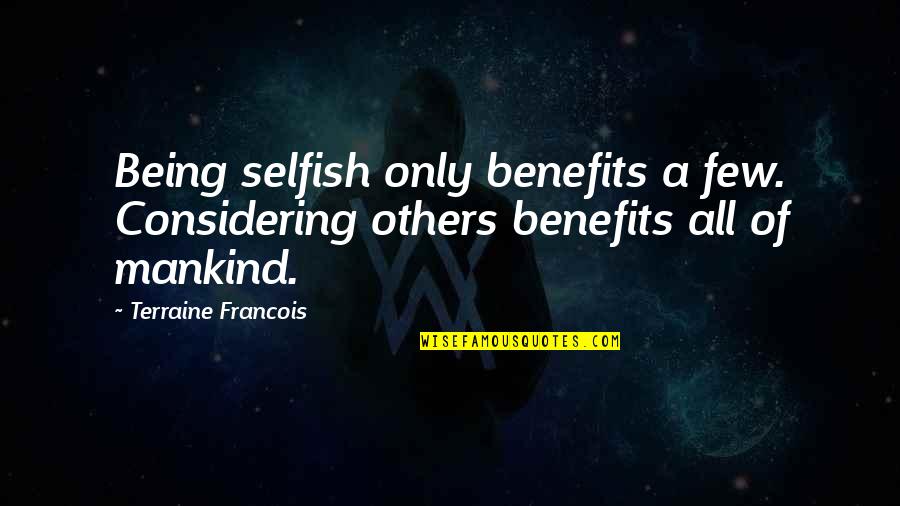 Being selfish
only benefits a few. Considering others benefits all of mankind. —
Terraine Francois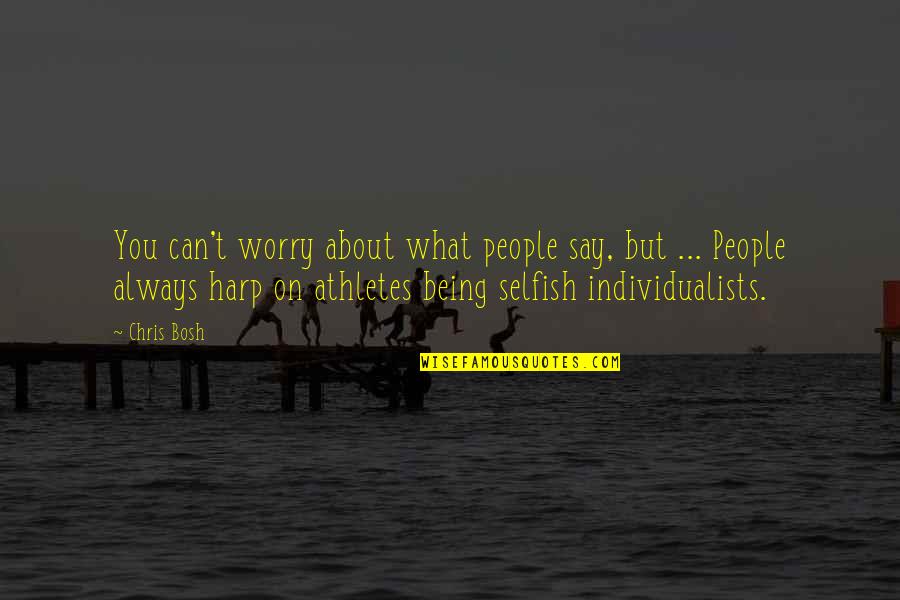 You can't worry about what people say, but ... People always harp on athletes
being selfish
individualists. —
Chris Bosh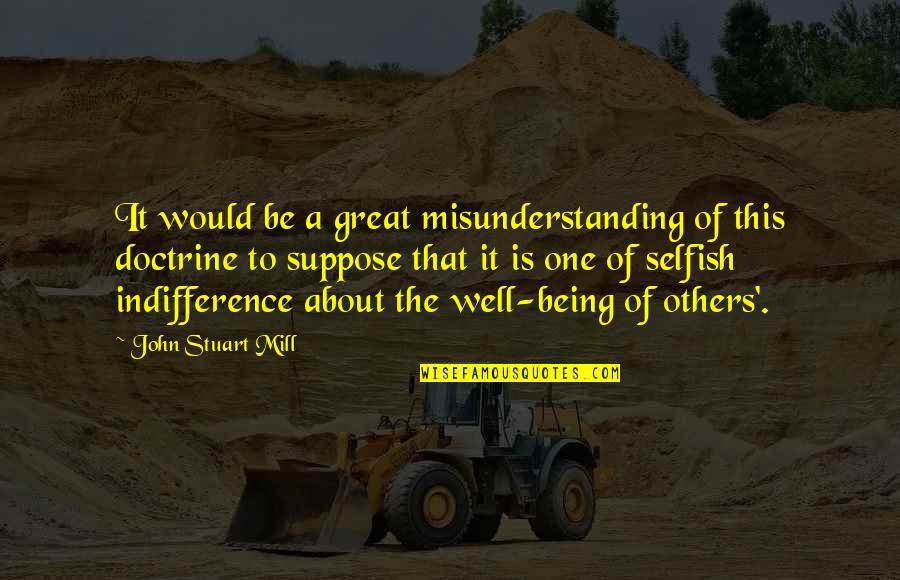 It would be a great misunderstanding of this doctrine to suppose that it is one of selfish indifference about the well-being of others'. —
John Stuart Mill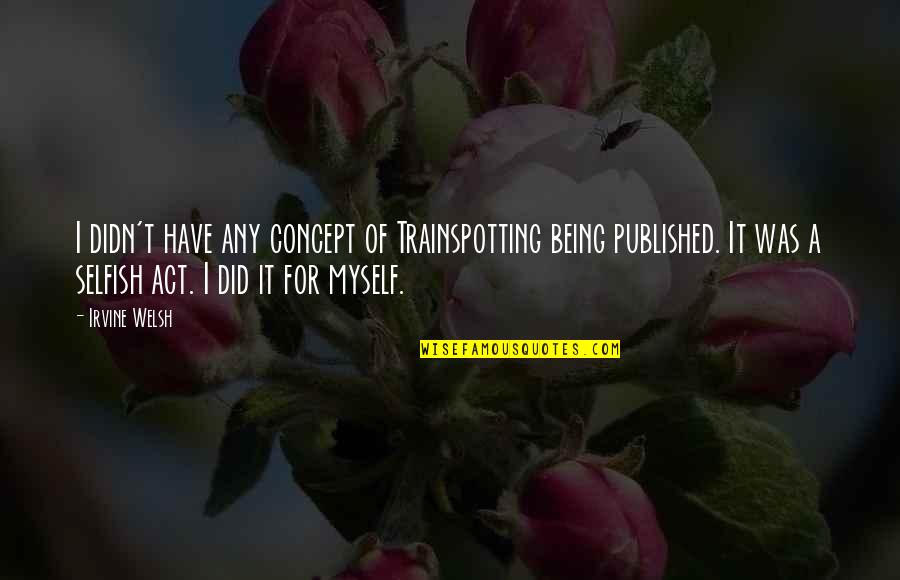 I didn't have any concept of Trainspotting being published. It was a selfish act. I did it for myself. —
Irvine Welsh
The selfish and self-centered have a hard time being kind, even though you and I know that kindness is a source of relief to the soul. —
Janvier Chouteu-Chando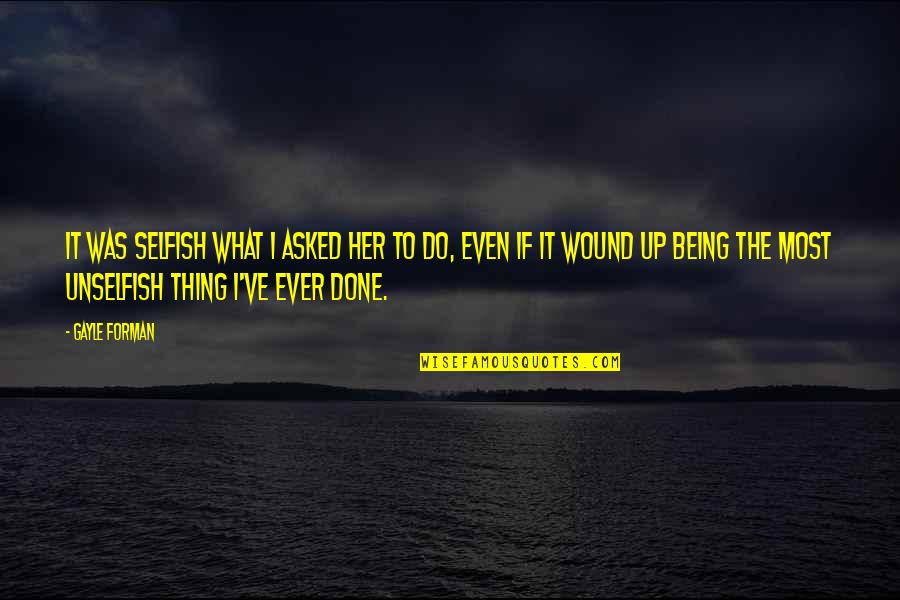 It was selfish what I asked her to do, even if it wound up being the most unselfish thing I've ever done. —
Gayle Forman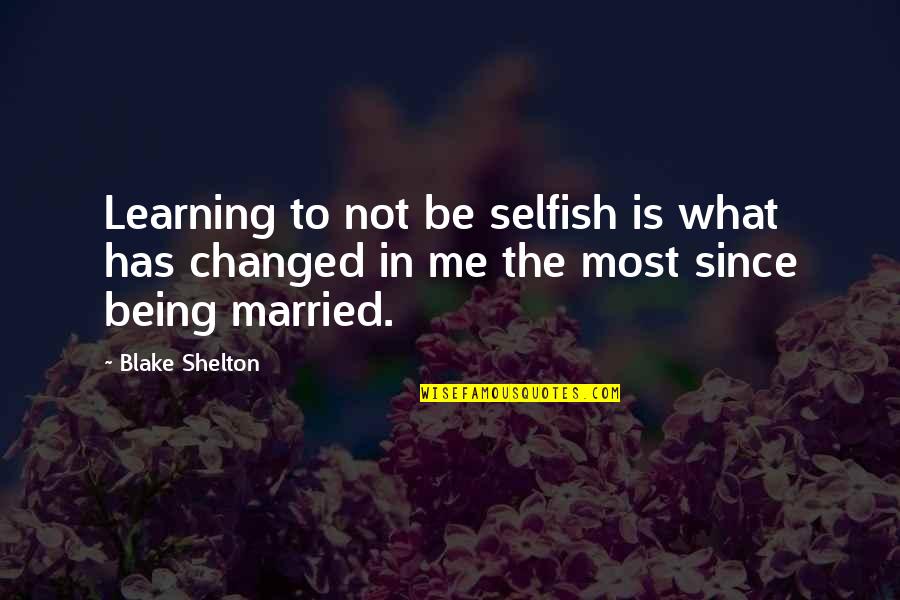 Learning to not be selfish is what has changed in me the most since being married. —
Blake Shelton