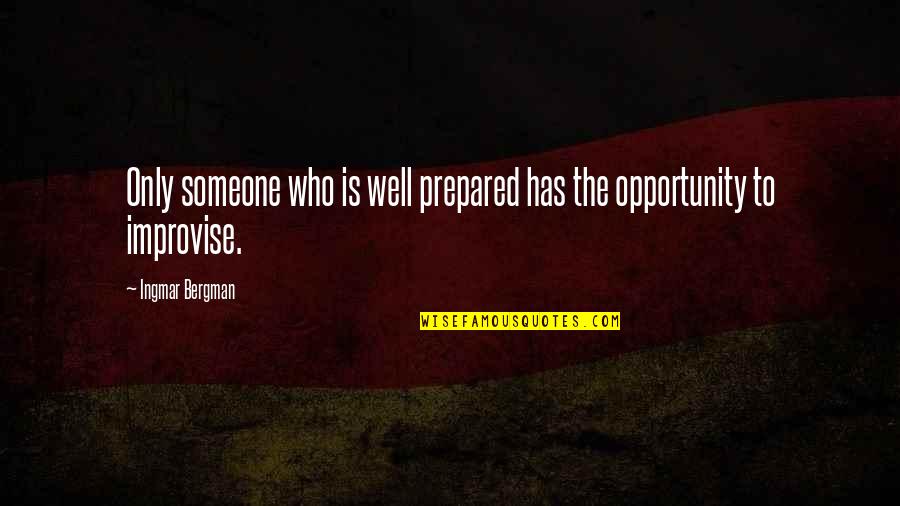 Only someone who is well prepared has the opportunity to improvise.
—
Ingmar Bergman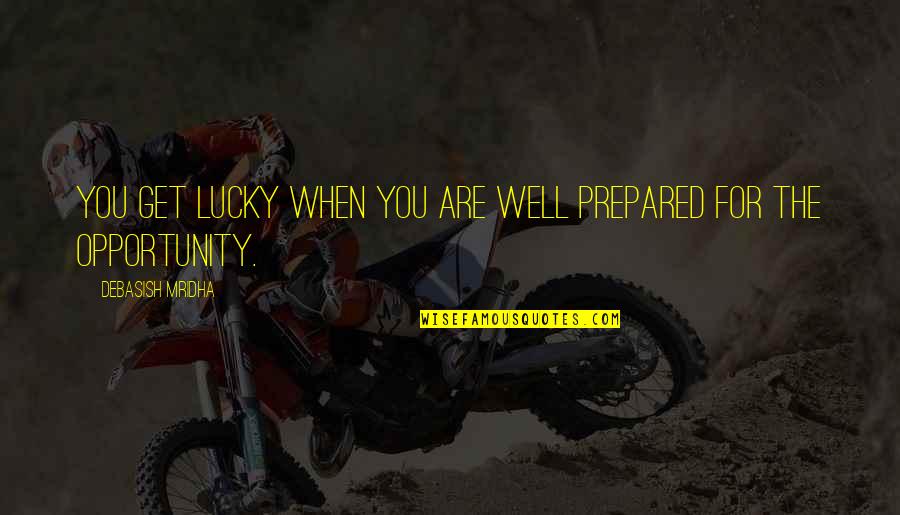 You get lucky when you are well prepared for the opportunity.
—
Debasish Mridha
I believe luck is preparation meeting opportunity. If you hadn't been prepared when the opportunity came along, you wouldn't have been lucky.
—
Oprah Winfrey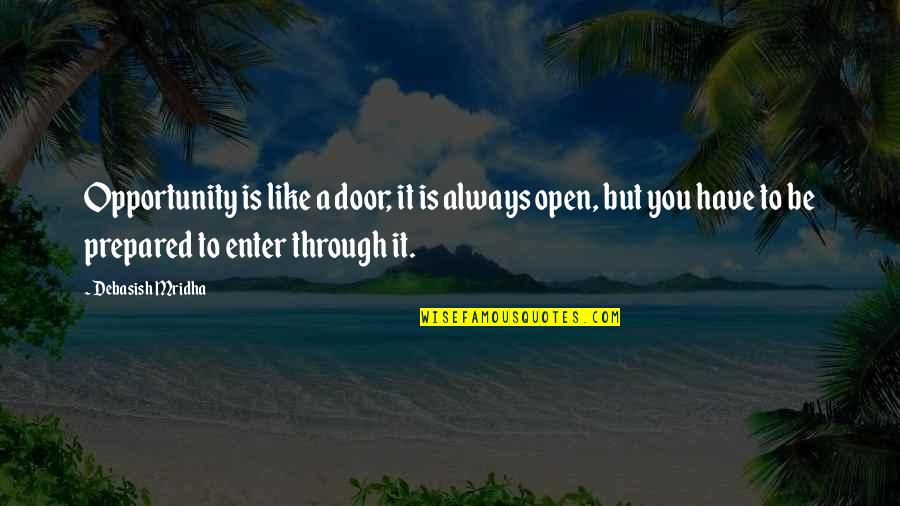 Opportunity is like a door; it is always open, but you have to be prepared to enter through it.
—
Debasish Mridha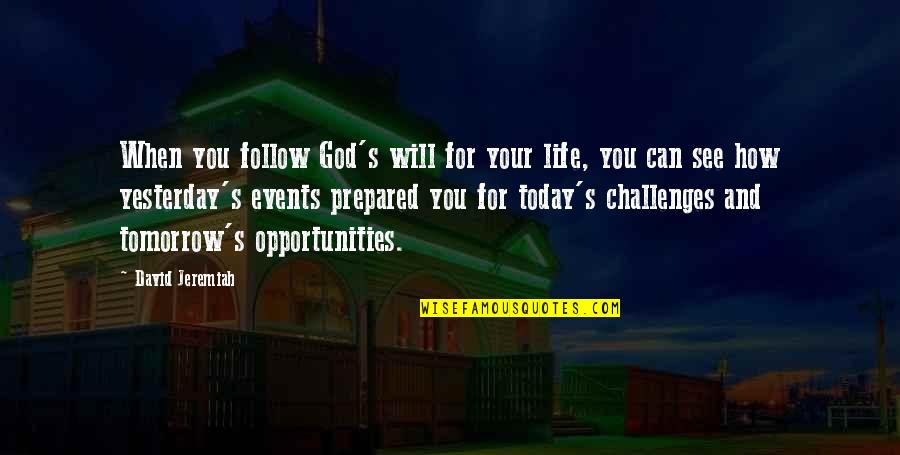 When you follow God's will for your life, you can see how yesterday's events prepared you for today's challenges and tomorrow's opportunities.
—
David Jeremiah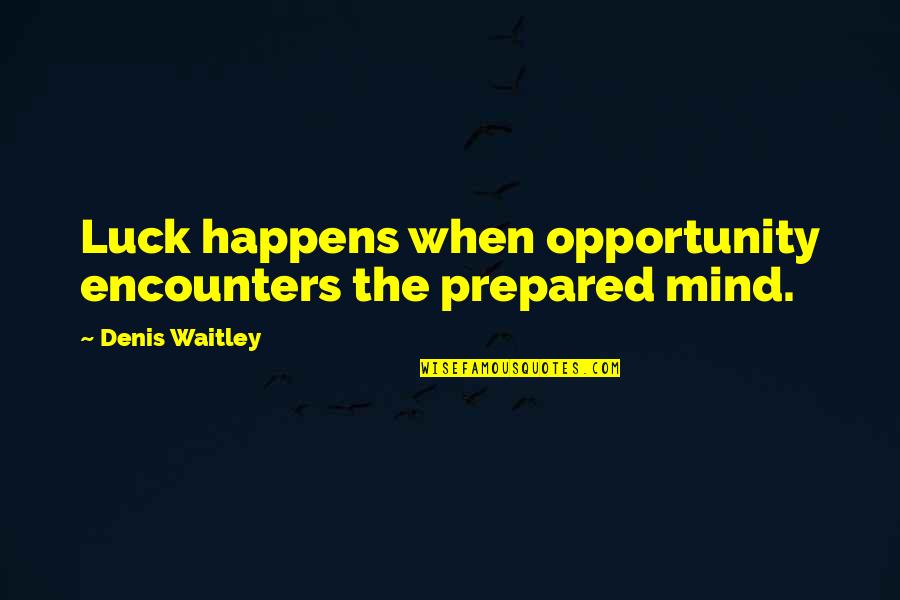 Luck happens when opportunity encounters the prepared mind.
—
Denis Waitley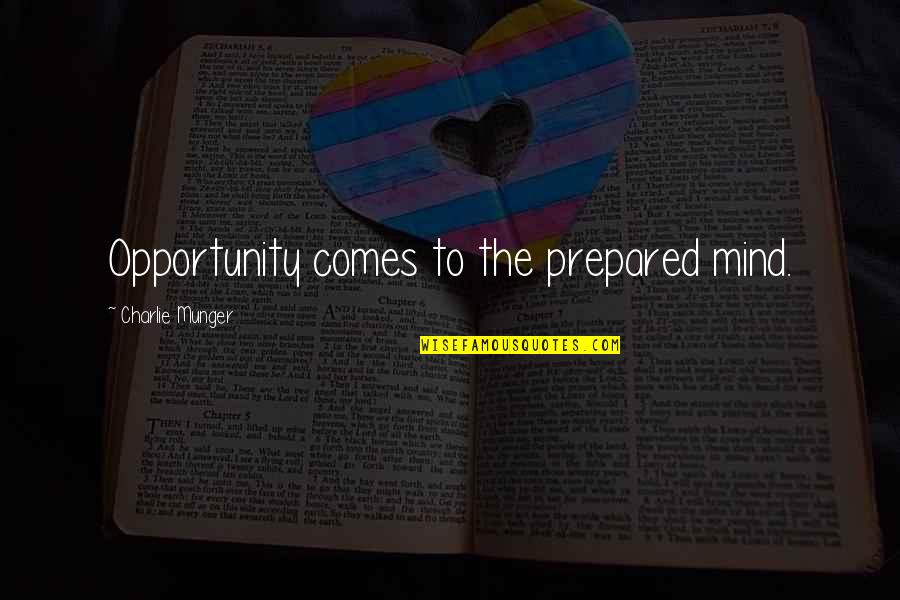 Opportunity comes to the prepared mind.
—
Charlie Munger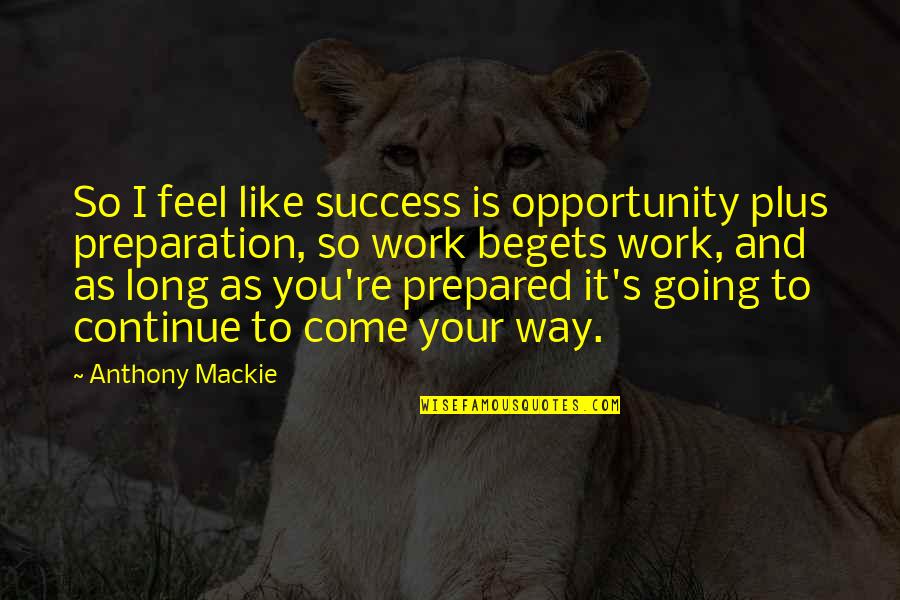 So I feel like success is opportunity plus preparation, so work begets work, and as long as you're prepared it's going to continue to come your way.
—
Anthony Mackie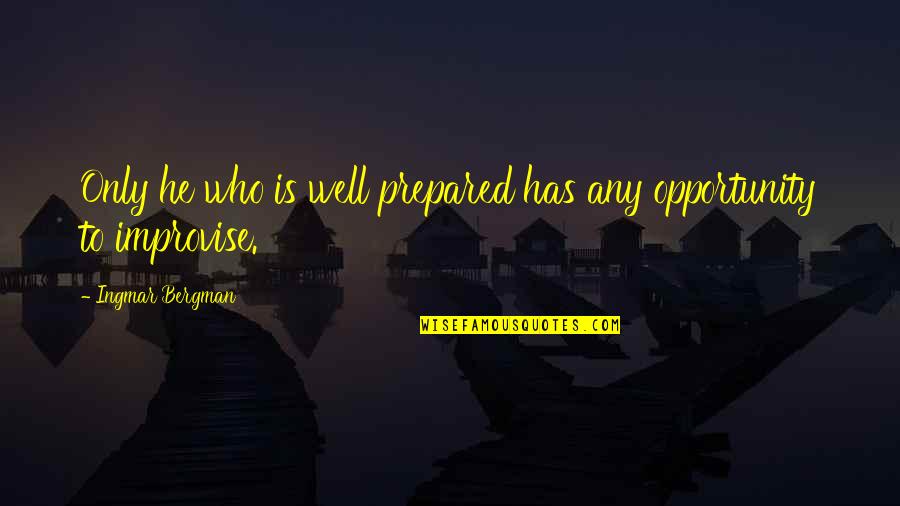 Only he who is well prepared has any opportunity to improvise.
—
Ingmar Bergman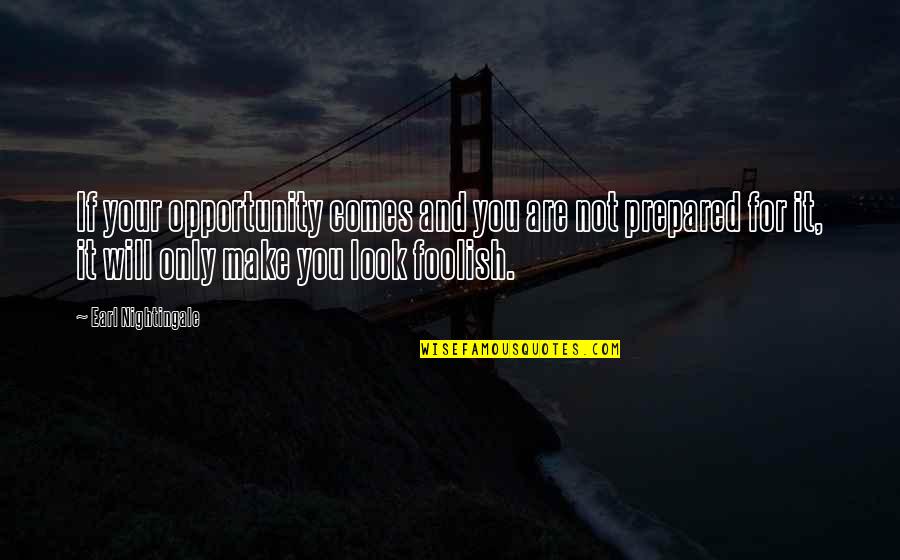 If your opportunity comes and you are not prepared for it, it will only make you look foolish. —
Earl Nightingale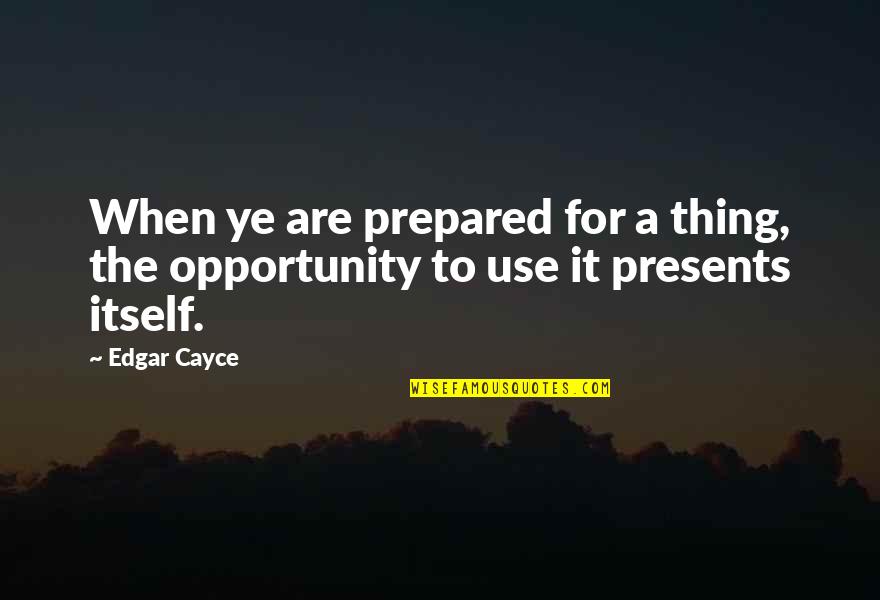 When ye are prepared for a thing, the opportunity to use it presents itself. —
Edgar Cayce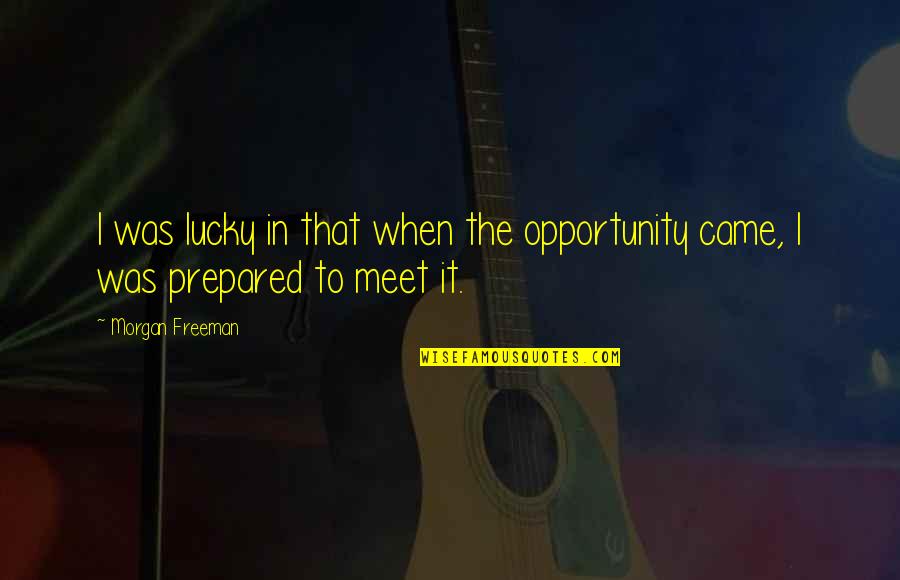 I was lucky in that when the opportunity came, I was prepared to meet it. —
Morgan Freeman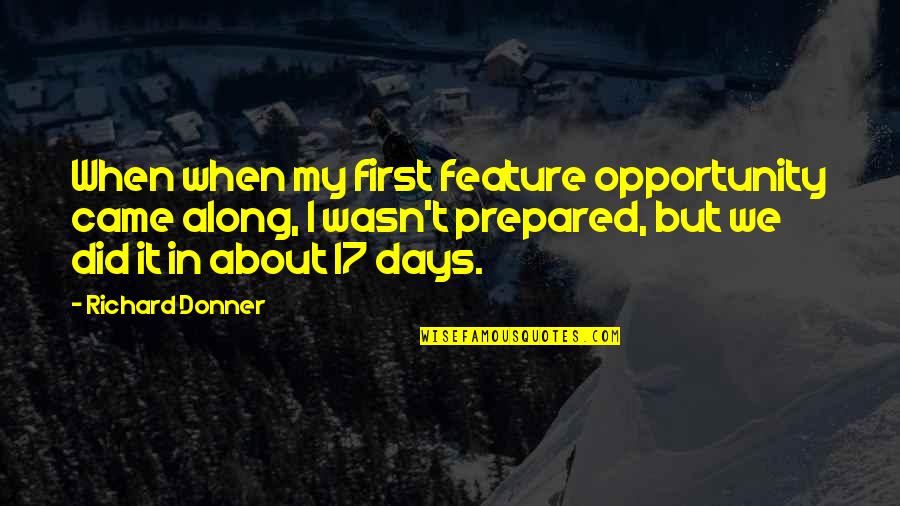 When when my first feature opportunity came along, I wasn't prepared, but we did it in about 17 days. —
Richard Donner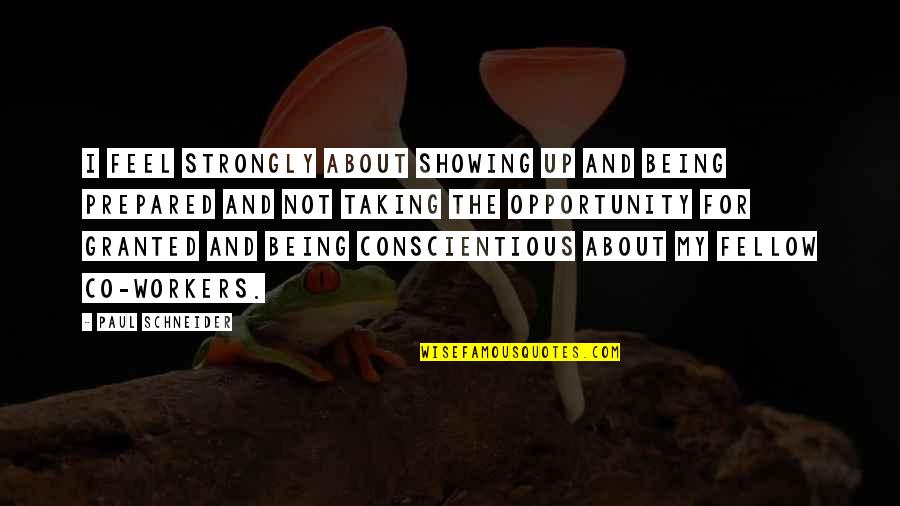 I feel strongly about showing up and being prepared and not taking the opportunity for granted and being conscientious about my fellow co-workers. —
Paul Schneider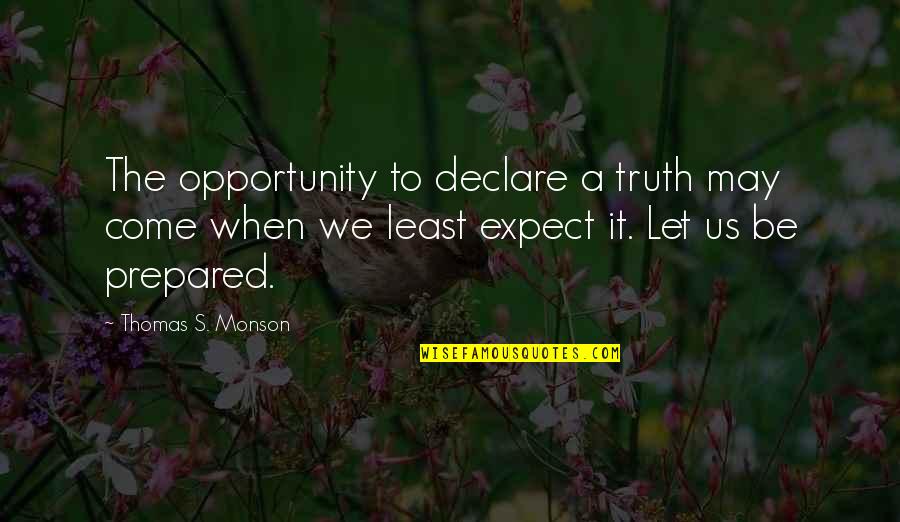 The opportunity to declare a truth may come when we least expect it. Let us be prepared. —
Thomas S. Monson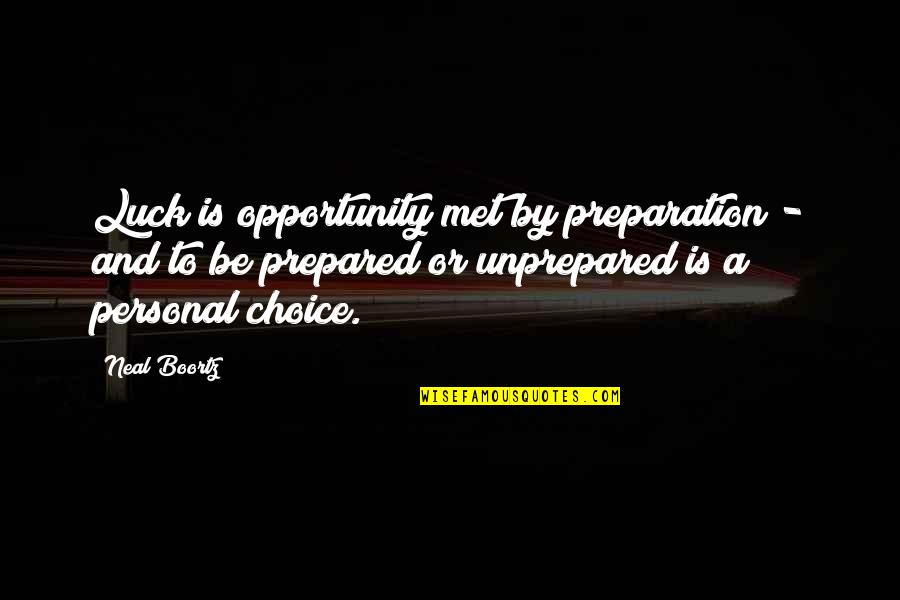 Luck is opportunity met by preparation - and to be prepared or unprepared is a personal choice. —
Neal Boortz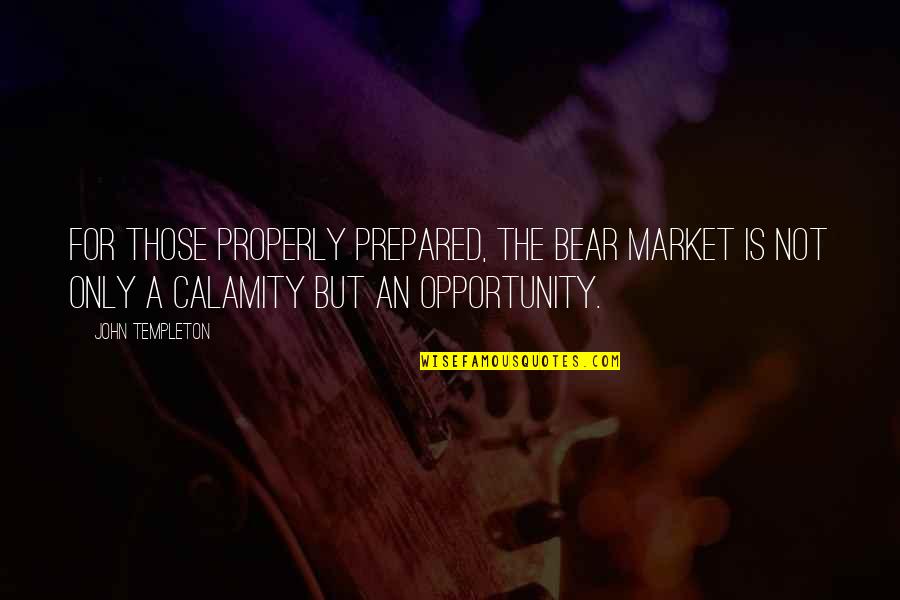 For those properly prepared, the bear market is not only a calamity but an opportunity. —
John Templeton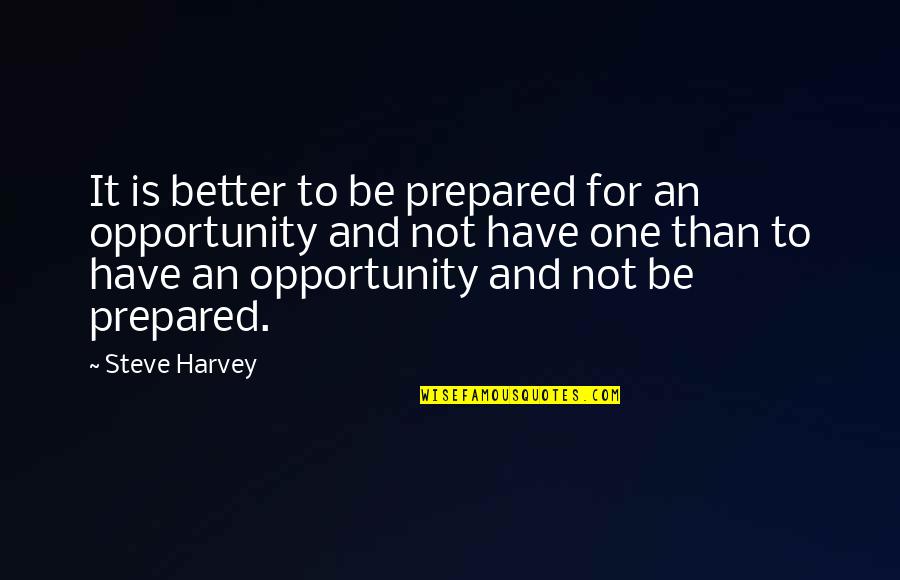 It is better to be prepared for an opportunity and not have one than to have an opportunity and not be prepared. —
Steve Harvey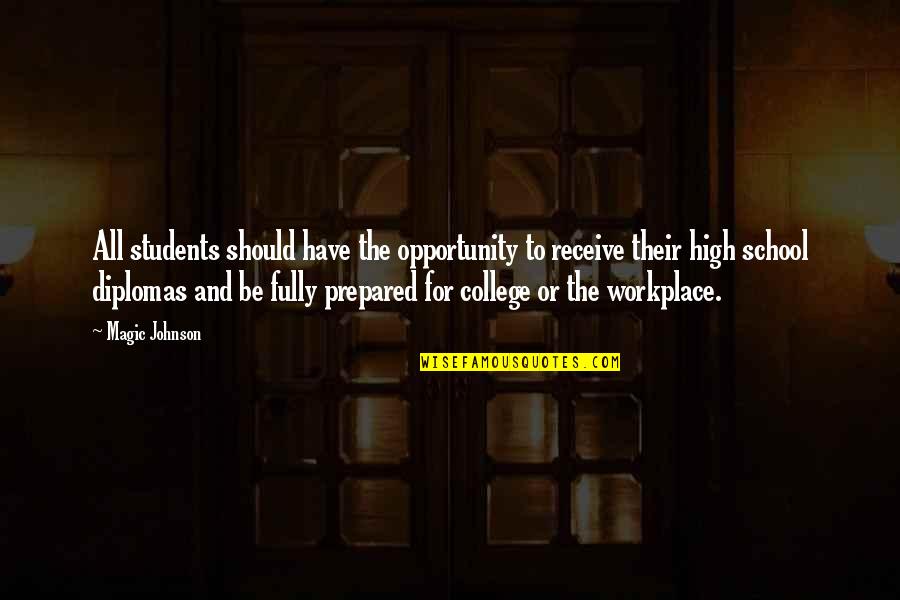 All students should have the opportunity to receive their high school diplomas and be fully prepared for college or the workplace. —
Magic Johnson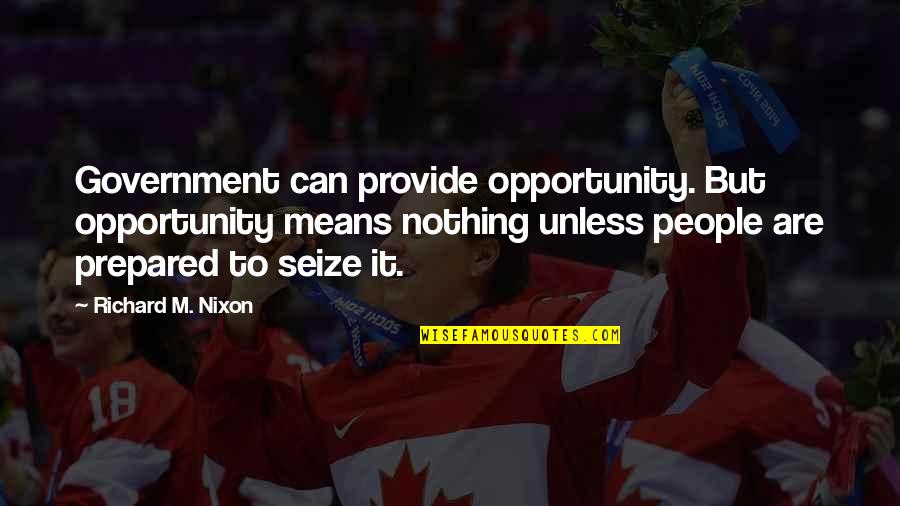 Government can provide opportunity. But opportunity means nothing unless people are prepared to seize it. —
Richard M. Nixon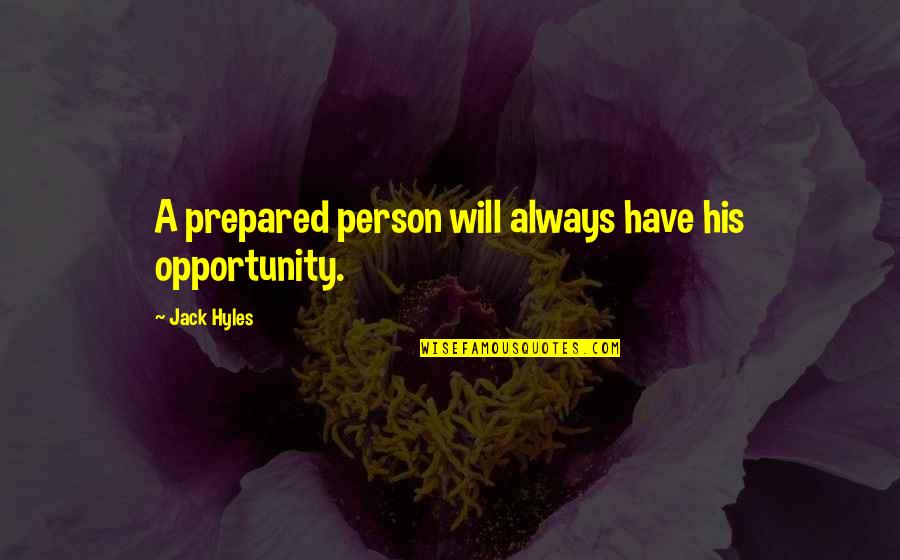 A prepared person will always have his opportunity. —
Jack Hyles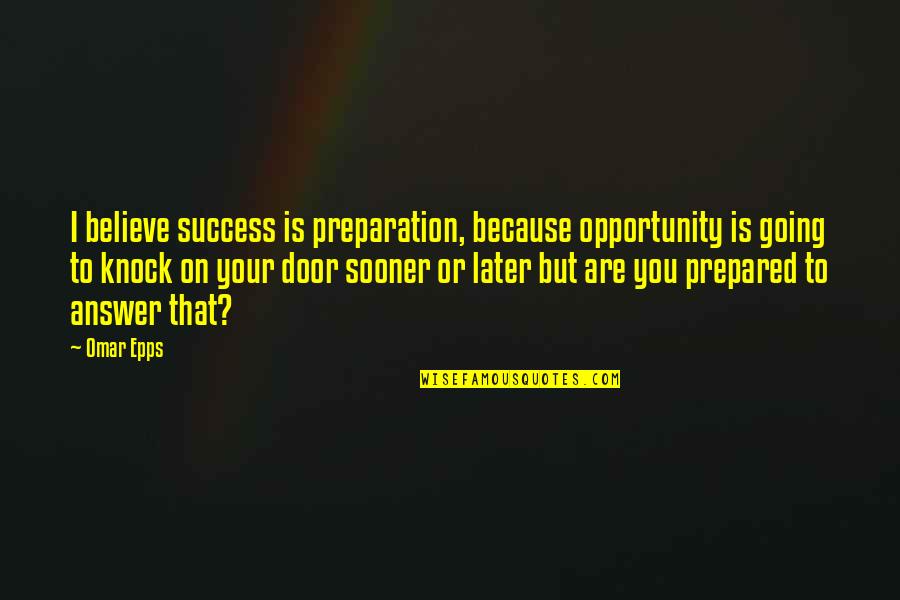 I believe success is preparation, because opportunity is going to knock on your door sooner or later but are you prepared to answer that? —
Omar Epps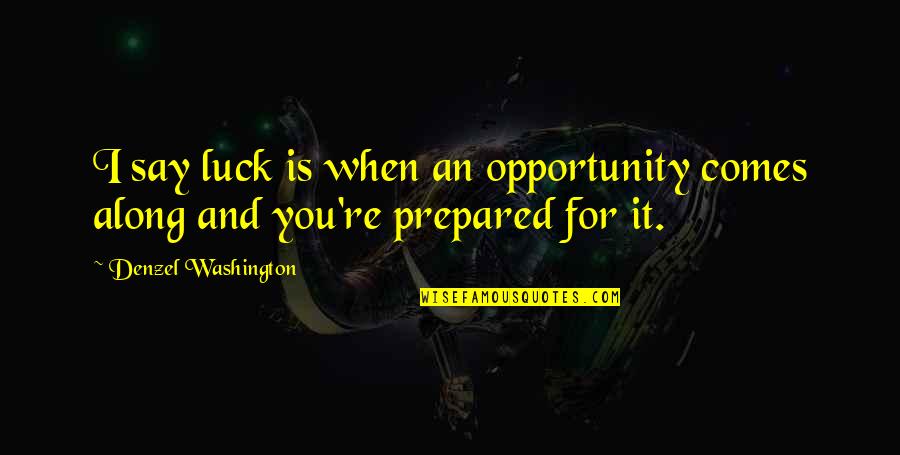 I say luck is when an opportunity comes along and you're prepared for it. —
Denzel Washington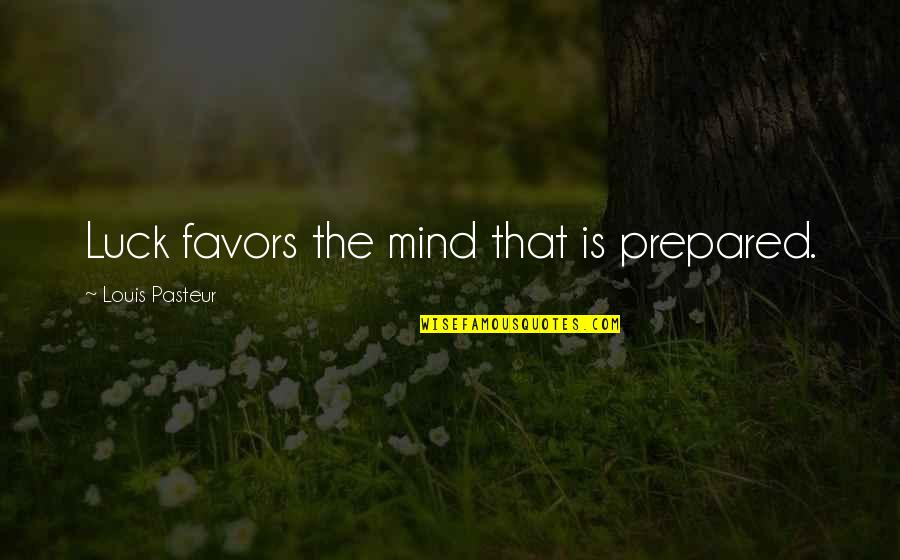 Luck favors the mind that is prepared. —
Louis Pasteur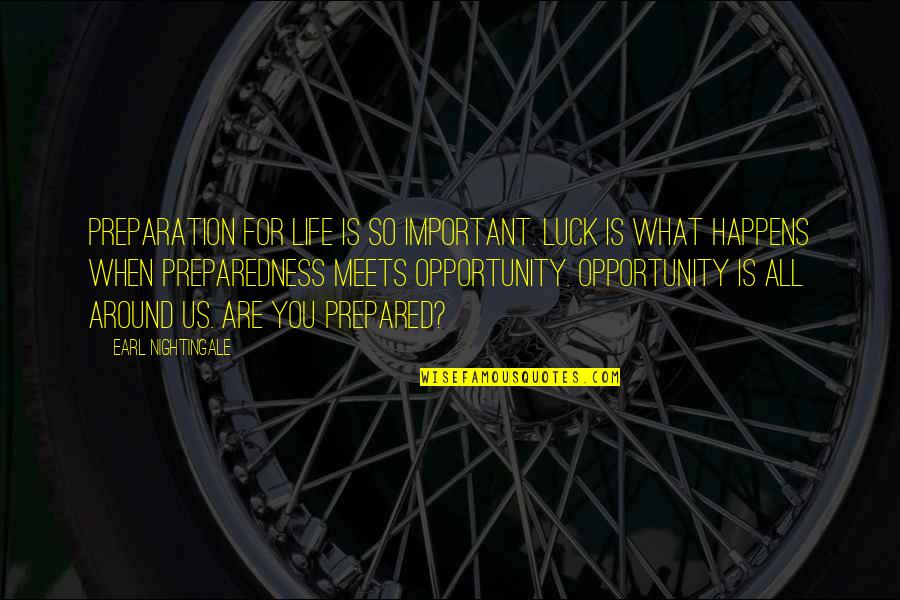 Preparation for life is so important. Luck is what happens when preparedness meets opportunity. Opportunity is all around us. Are you prepared? —
Earl Nightingale