Actually Being Happy Quotes
Collection of top 34 famous quotes about Actually Being Happy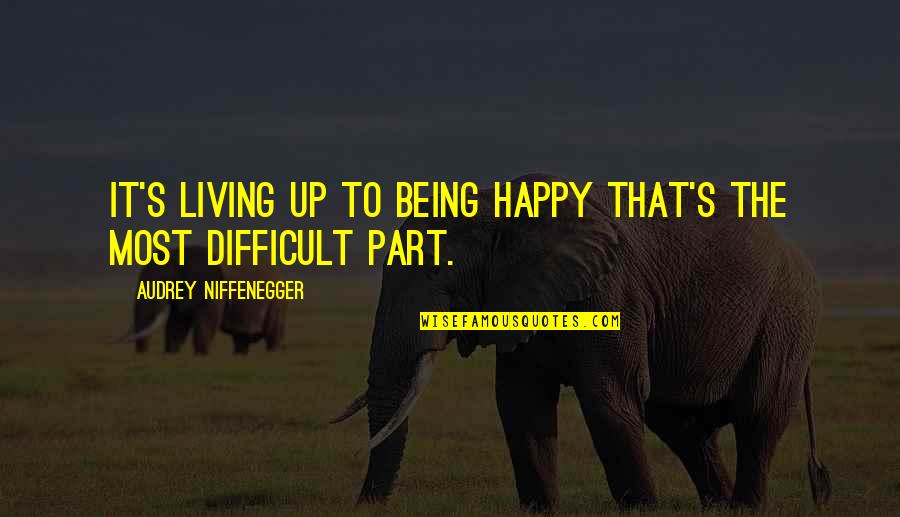 It's living up to being happy that's the most difficult part.
—
Audrey Niffenegger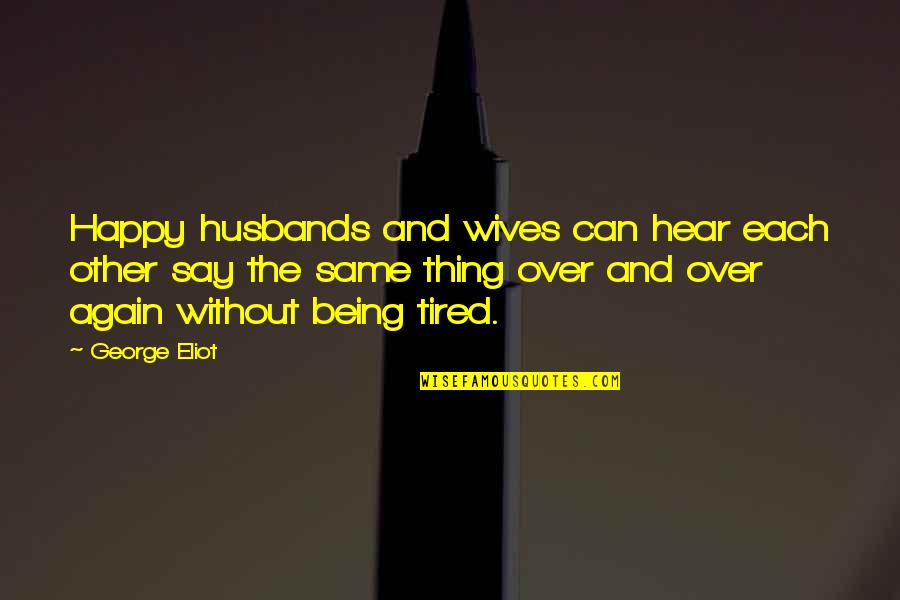 Happy husbands and wives can hear each other say the same thing over and over again without being tired.
—
George Eliot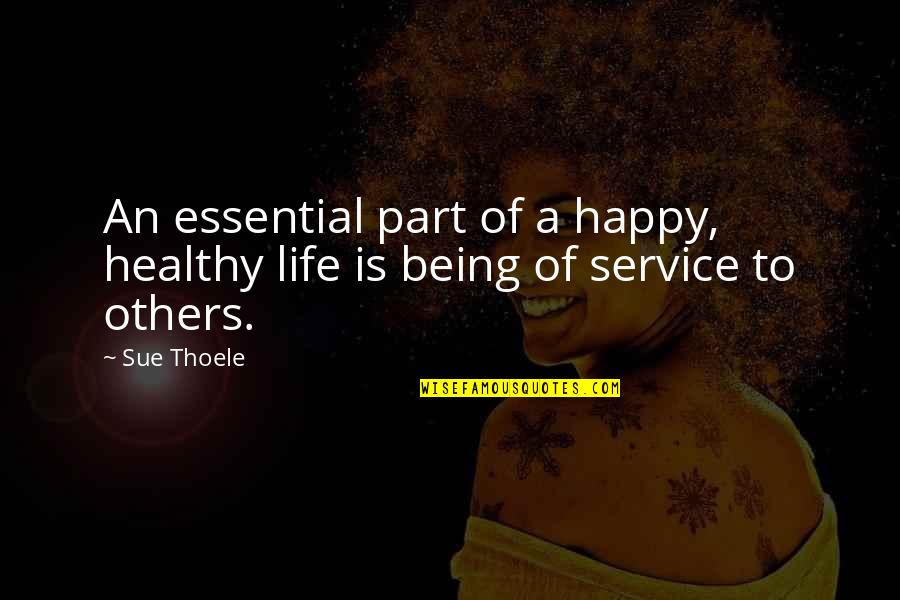 An essential part of a happy, healthy life is being of service to others.
—
Sue Thoele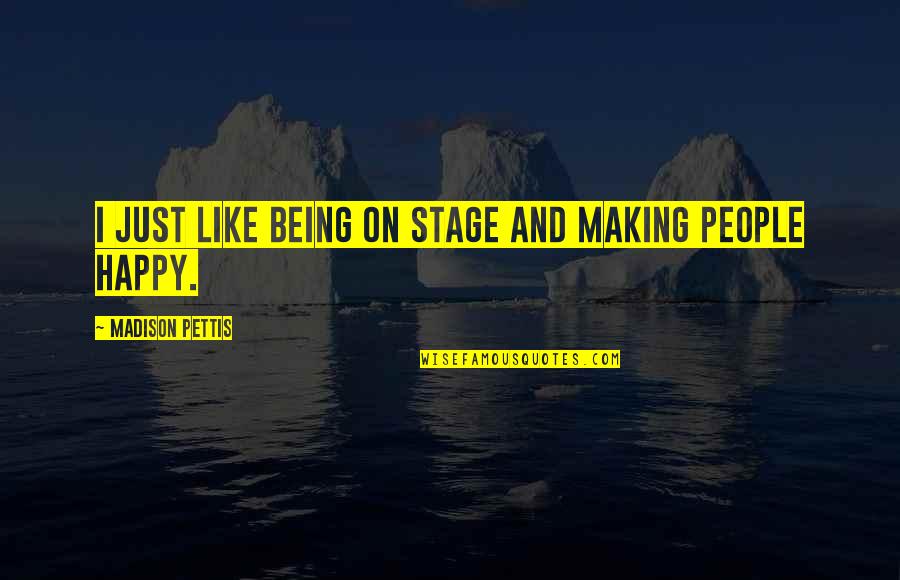 I just like being on stage and making people happy.
—
Madison Pettis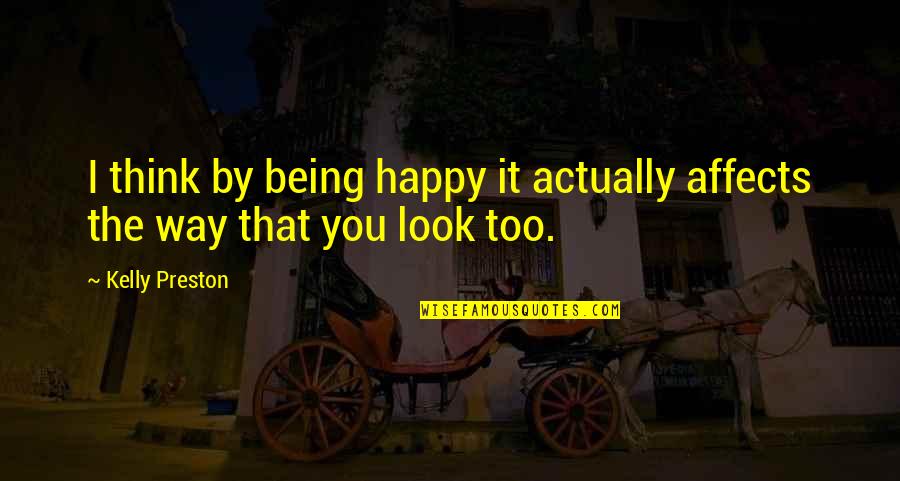 I think by being happy it actually affects the way that you look too.
—
Kelly Preston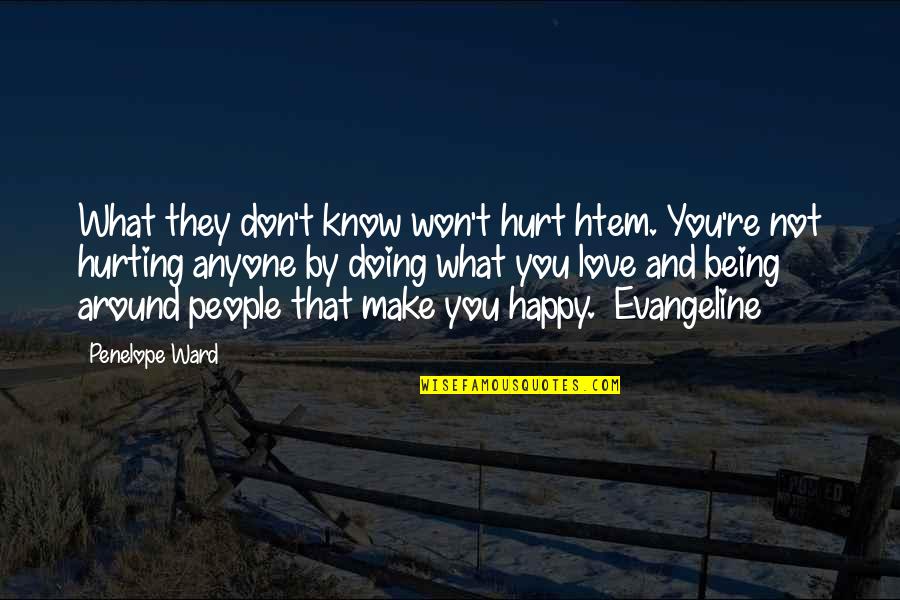 What they don't know won't hurt htem. You're not hurting anyone by doing what you love and being around people that make you happy. ~Evangeline —
Penelope Ward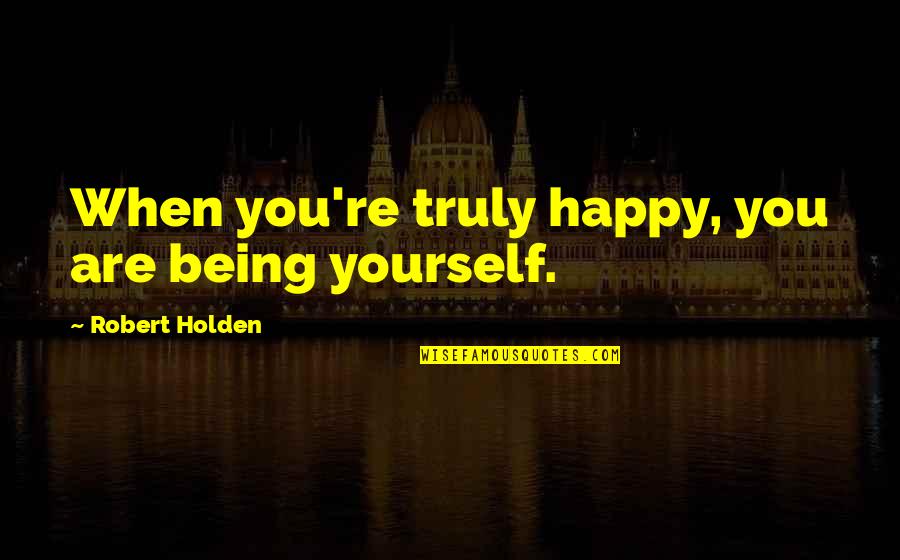 When you're truly happy, you are being yourself. —
Robert Holden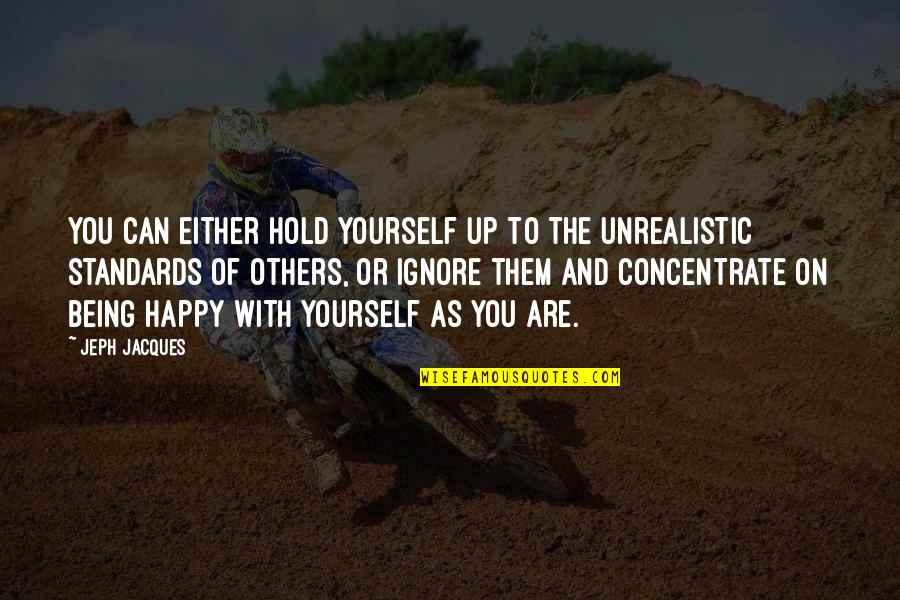 You can either hold yourself up to the unrealistic standards of others, or ignore them and concentrate on being happy with yourself as you are. —
Jeph Jacques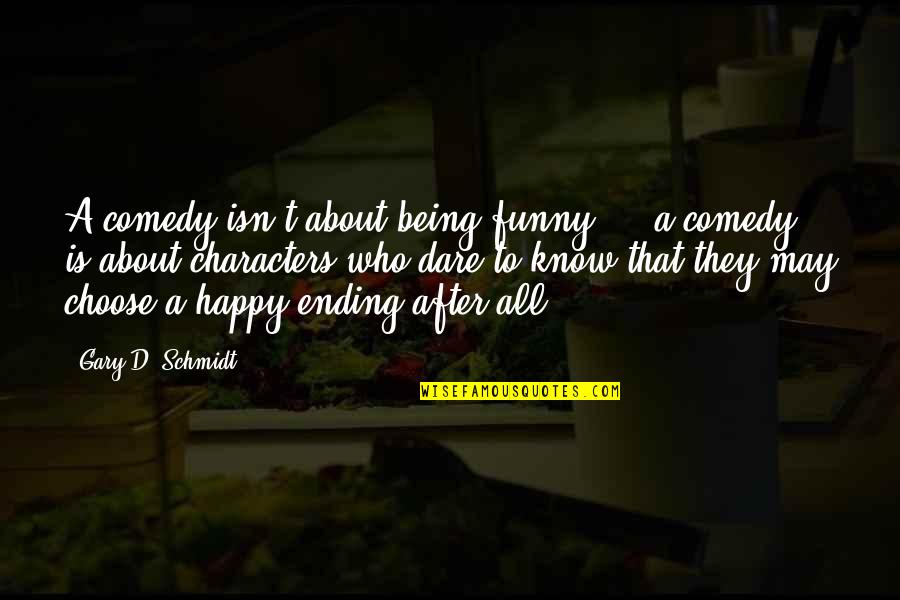 A comedy isn't about being funny ... a comedy is about characters who dare to know that they may choose a happy ending after all. —
Gary D. Schmidt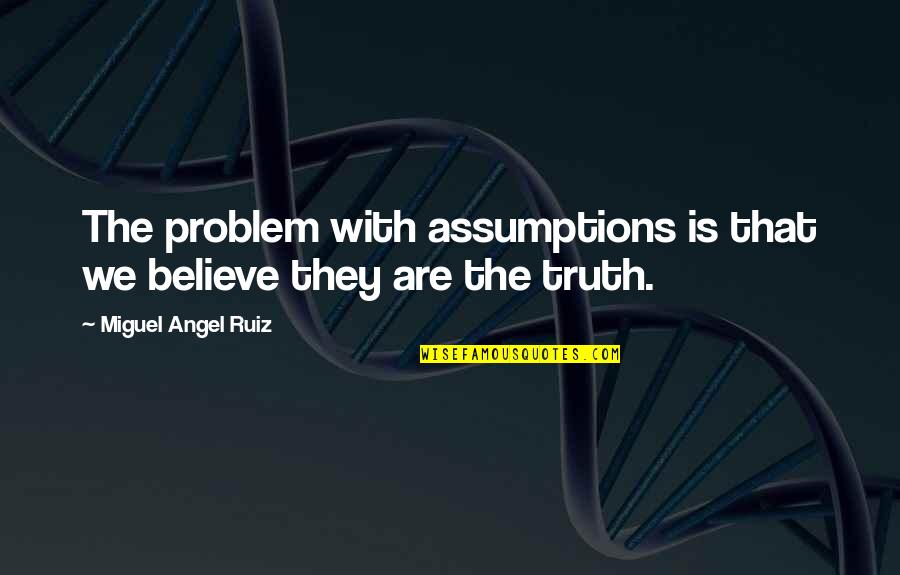 The problem with assumptions is that we believe they are the truth. —
Miguel Angel Ruiz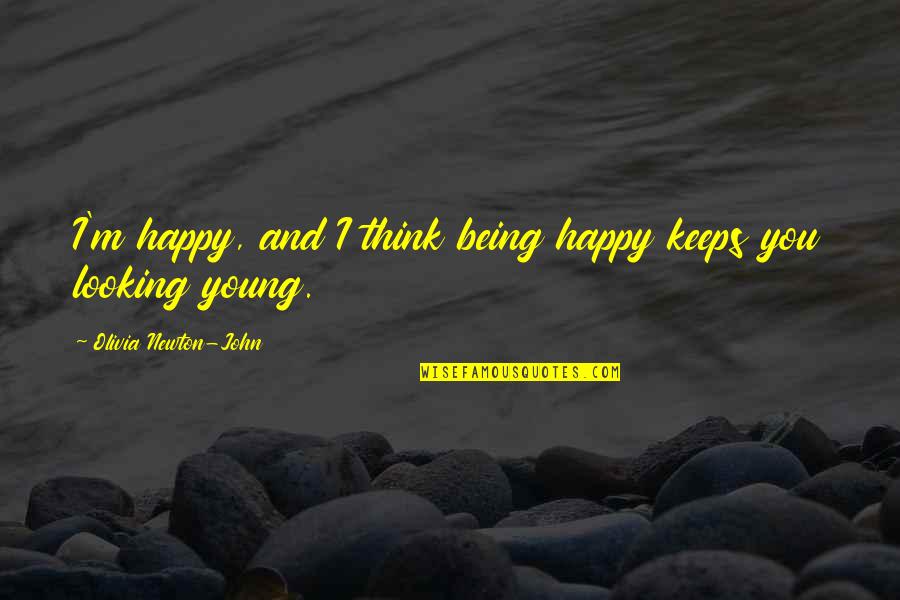 I'm happy, and I think being happy keeps you looking young. —
Olivia Newton-John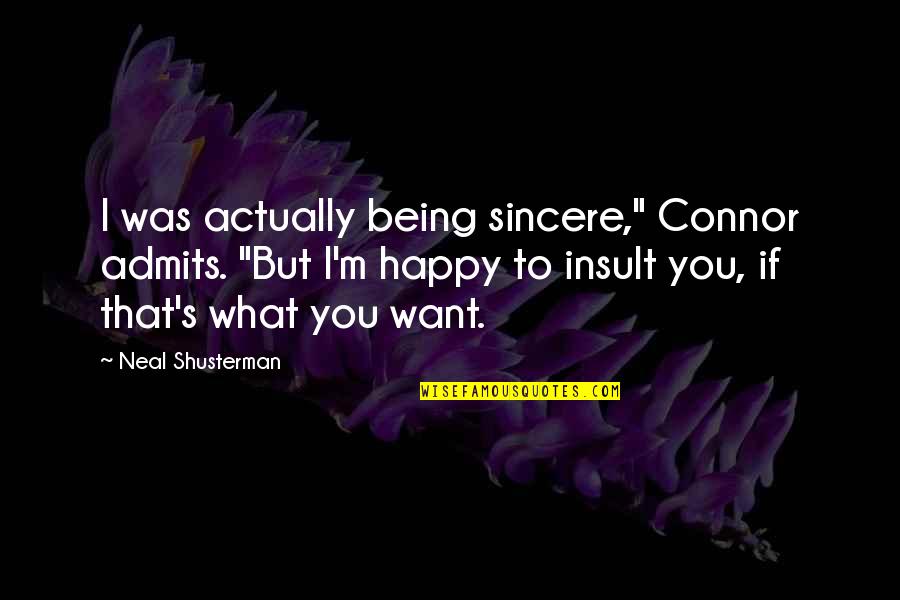 I was actually being sincere," Connor admits. "But I'm happy to insult you, if that's what you want. —
Neal Shusterman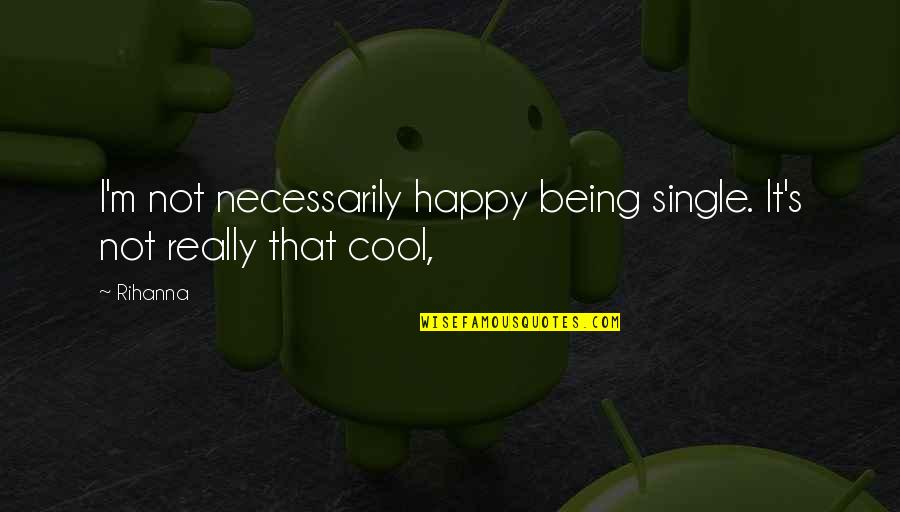 I'm not necessarily happy being single. It's not really that cool, —
Rihanna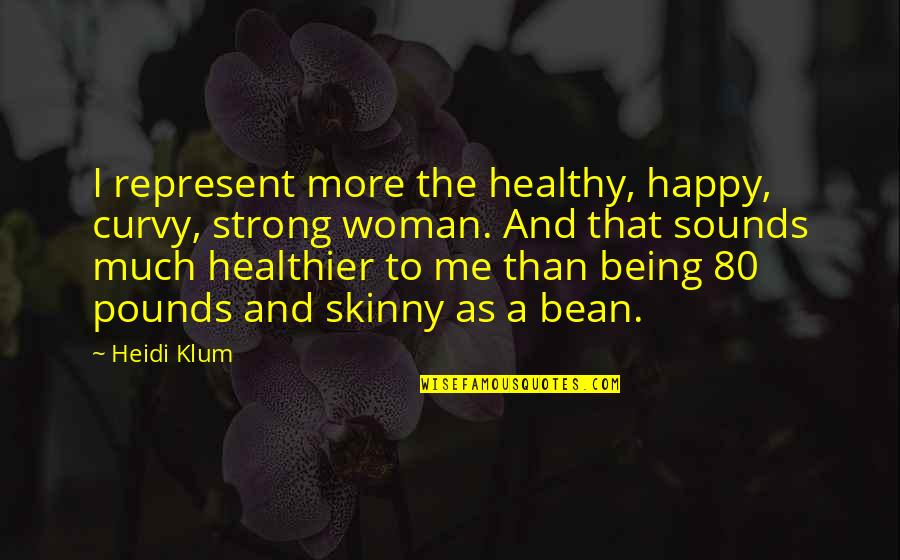 I represent more the healthy, happy, curvy, strong woman. And that sounds much healthier to me than being 80 pounds and skinny as a bean. —
Heidi Klum
Independnce comes from you knowing who you are and you being happy with yourself. —
Beyonce Knowles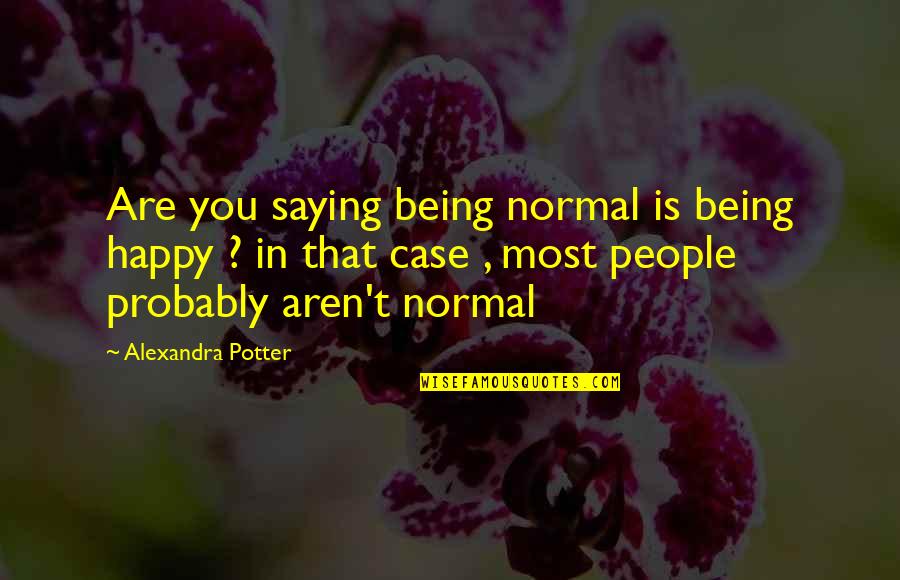 Are you saying being normal is being happy ? in that case , most people probably aren't normal —
Alexandra Potter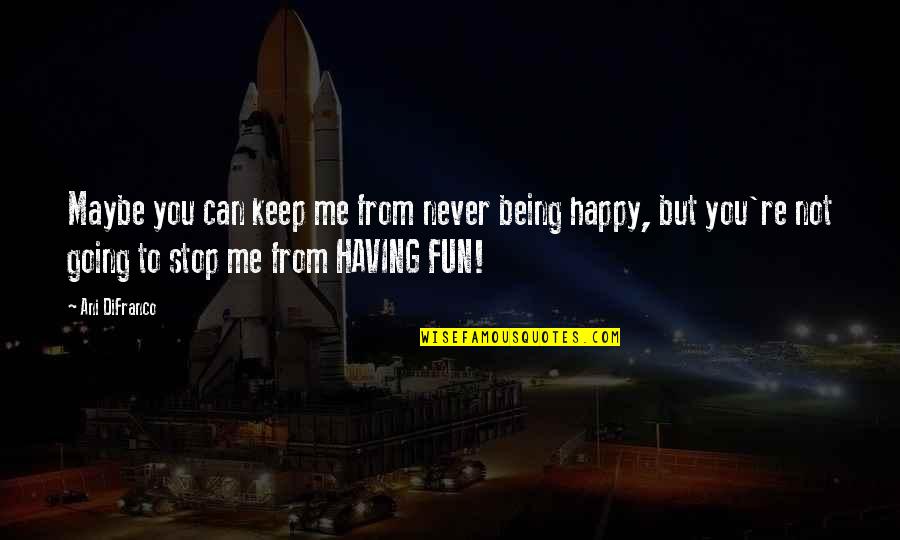 Maybe you can keep me from never being happy, but you're not going to stop me from HAVING FUN! —
Ani DiFranco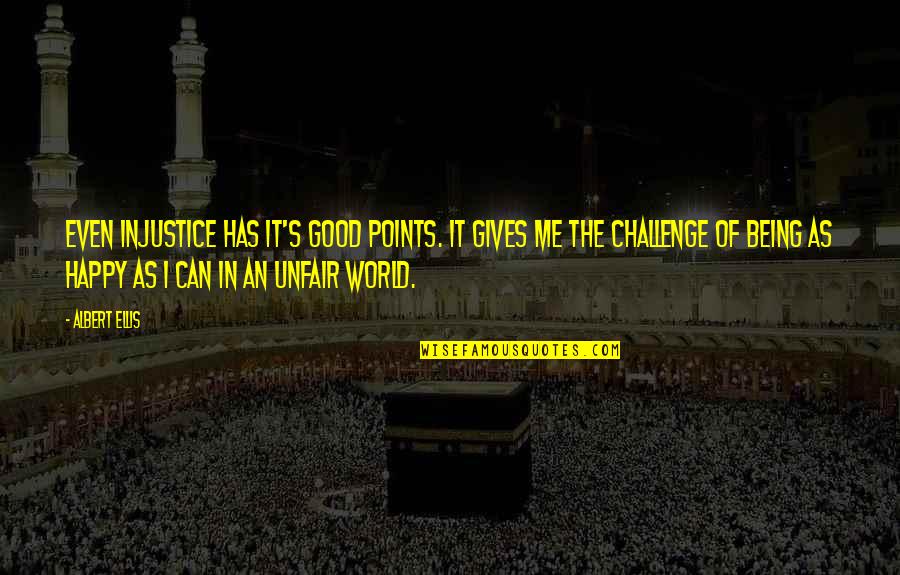 Even injustice has it's good points. It gives me the challenge of being as happy as I can in an unfair world. —
Albert Ellis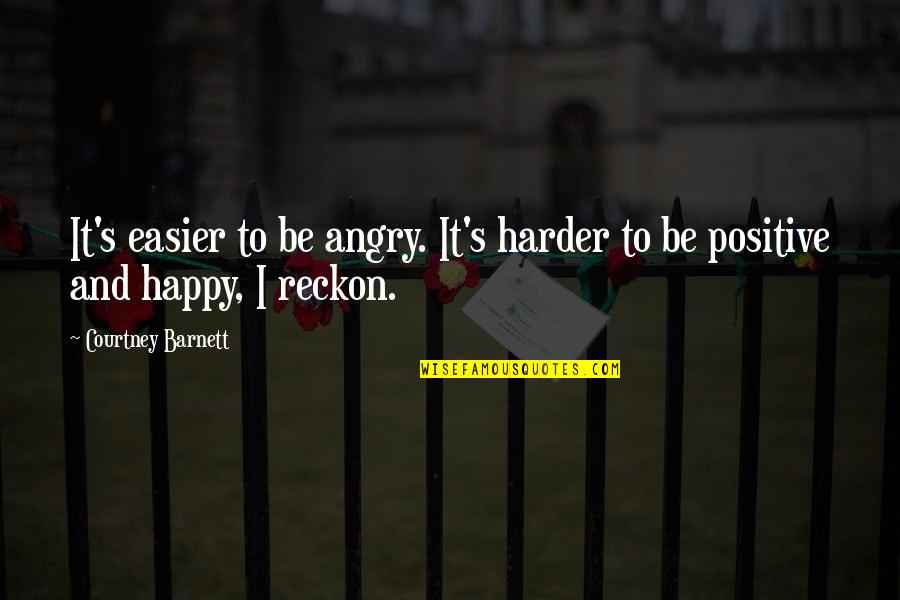 It's easier to be angry. It's harder to be positive and happy, I reckon. —
Courtney Barnett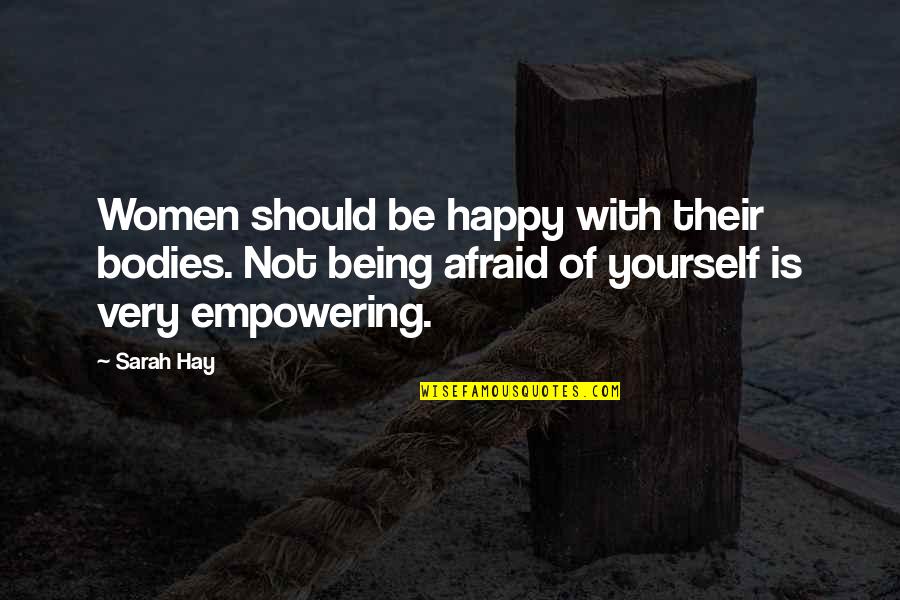 Women should be happy with their bodies. Not being afraid of yourself is very empowering. —
Sarah Hay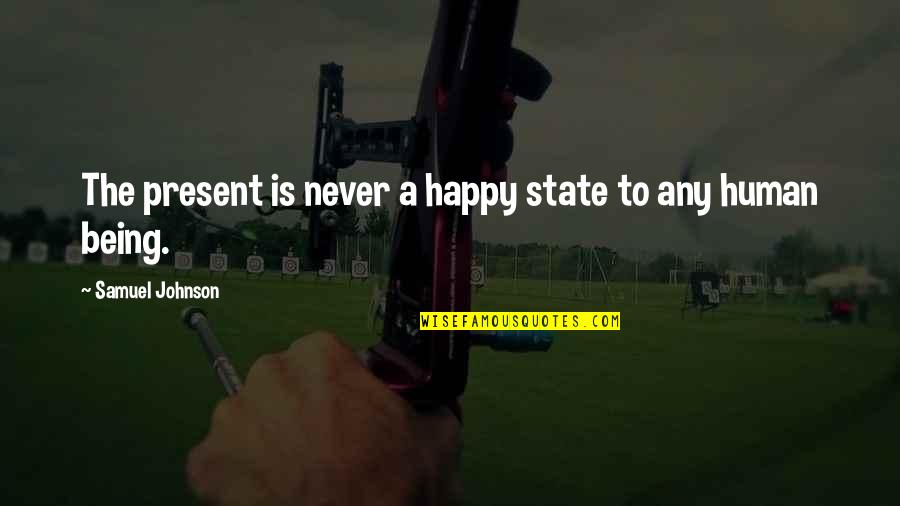 The present is never a happy state to any human being. —
Samuel Johnson
Being an unhappy person does not mean you must be sad or dark. You can be interested instead of happy. You can be fascinated instead of happy. —
Augusten Burroughs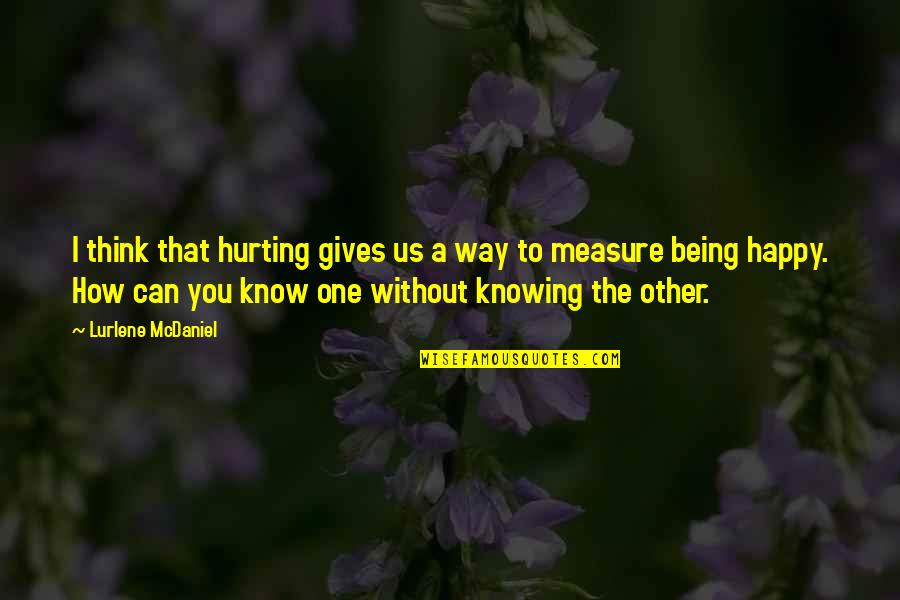 I think that hurting gives us a way to measure being happy. How can you know one without knowing the other. —
Lurlene McDaniel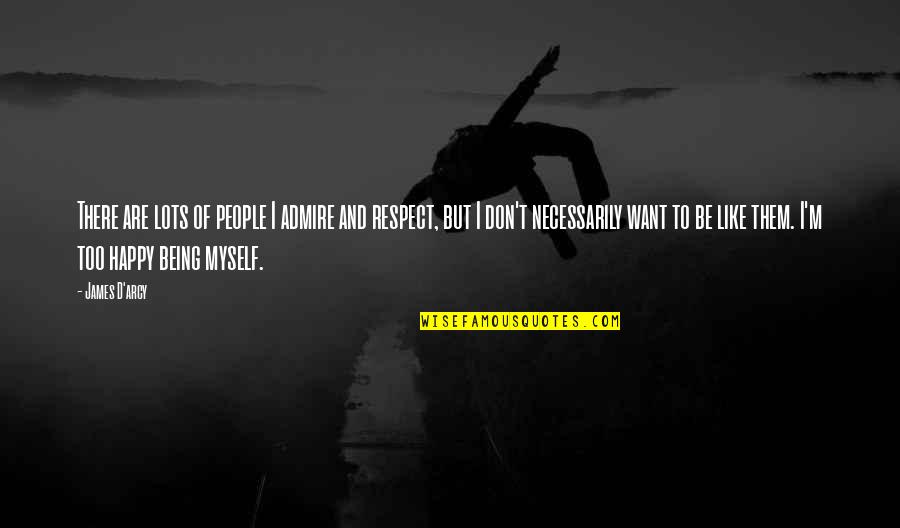 There are lots of people I admire and respect, but I don't necessarily want to be like them. I'm too happy being myself. —
James D'arcy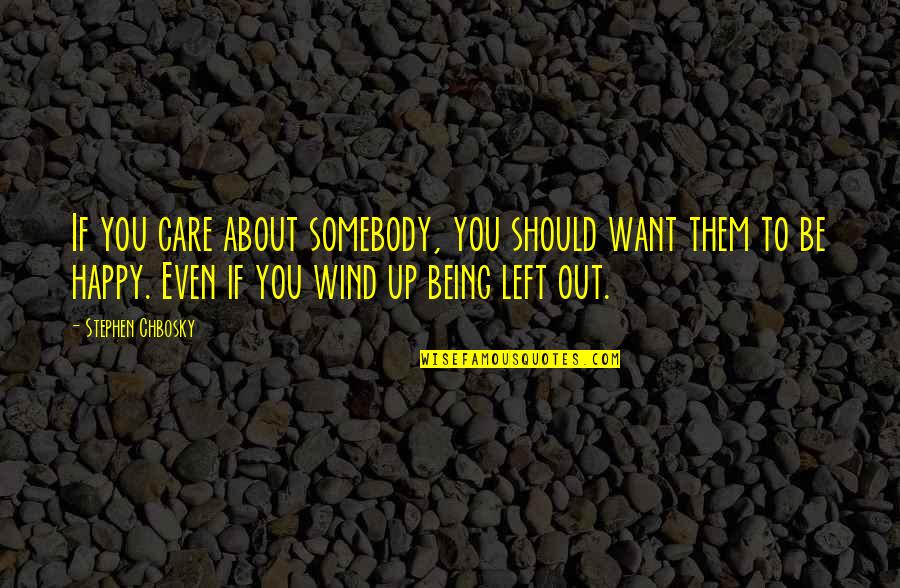 If you care about somebody, you should want them to be happy. Even if you wind up being left out. —
Stephen Chbosky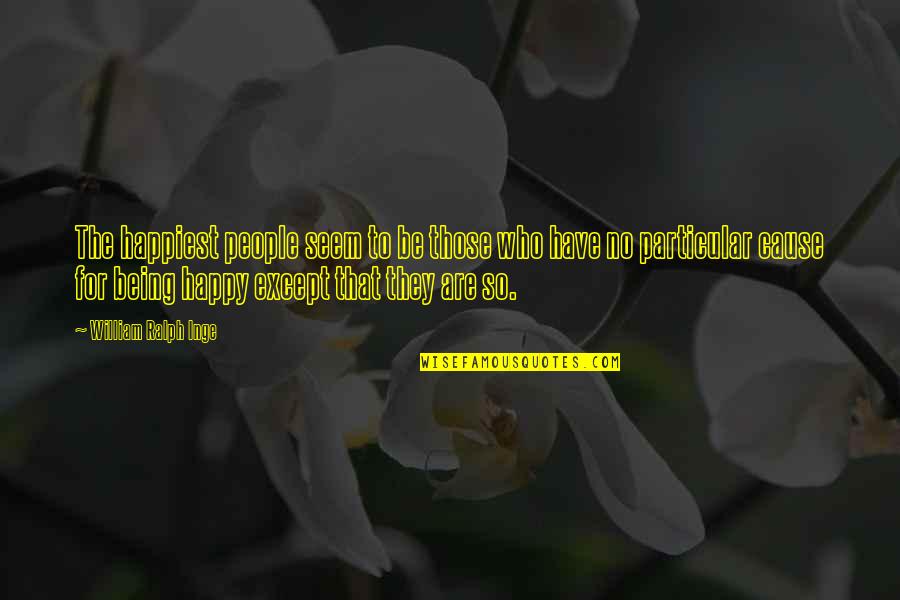 The happiest people seem to be those who have no particular cause for being happy except that they are so. —
William Ralph Inge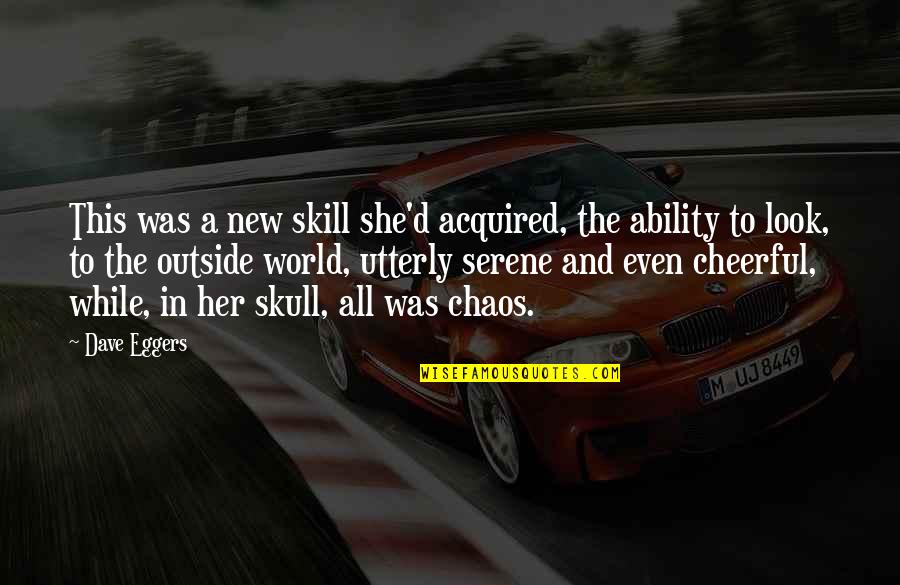 This was a new skill she'd acquired, the ability to look, to the outside world, utterly serene and even cheerful, while, in her skull, all was chaos. —
Dave Eggers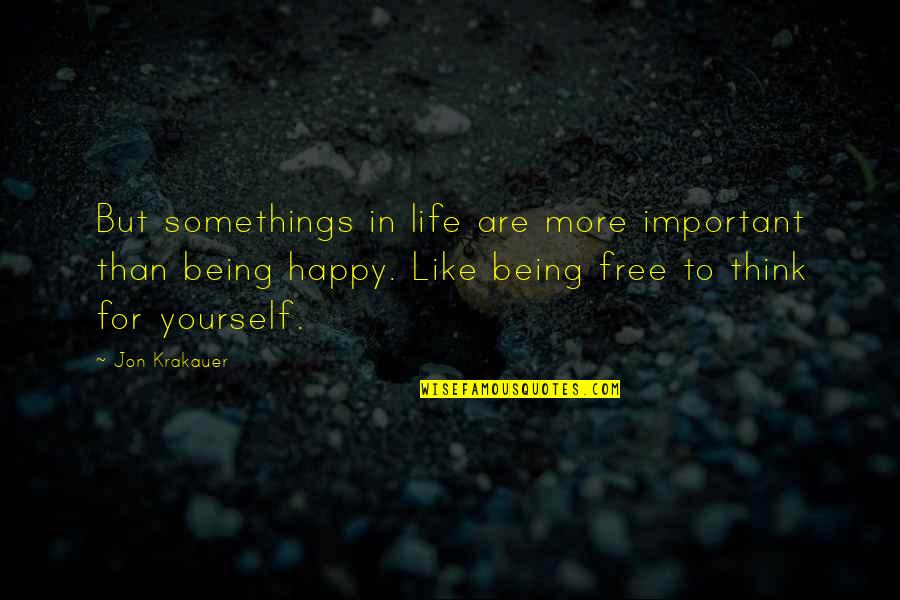 But somethings in life are more important than being happy. Like being free to think for yourself. —
Jon Krakauer