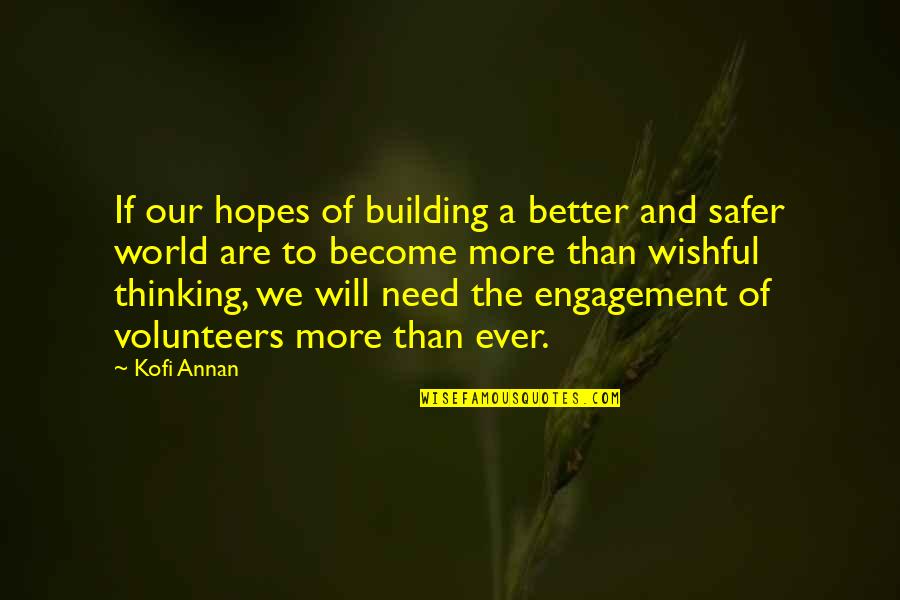 If our hopes of building a better and safer world are to become more than wishful thinking, we will need the engagement of volunteers more than ever.
—
Kofi Annan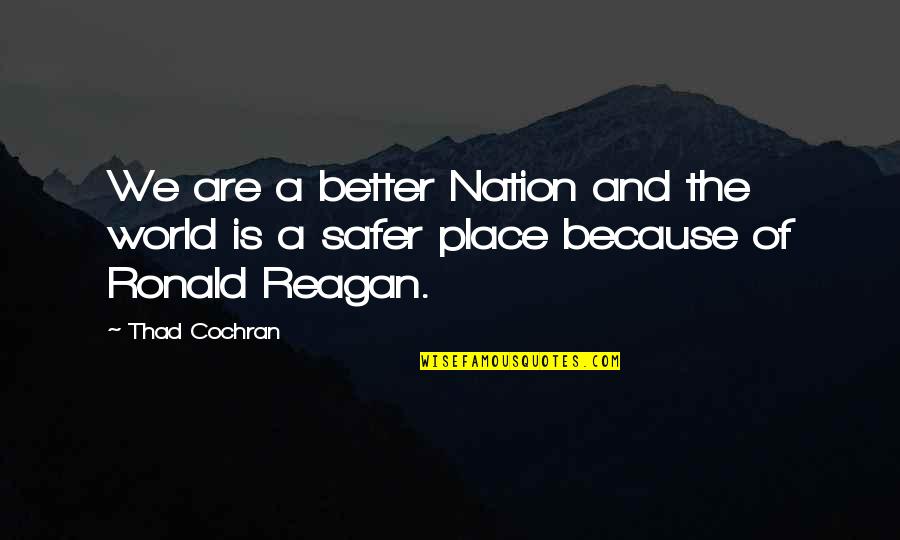 We are a better Nation and the world is a safer place because of Ronald Reagan.
—
Thad Cochran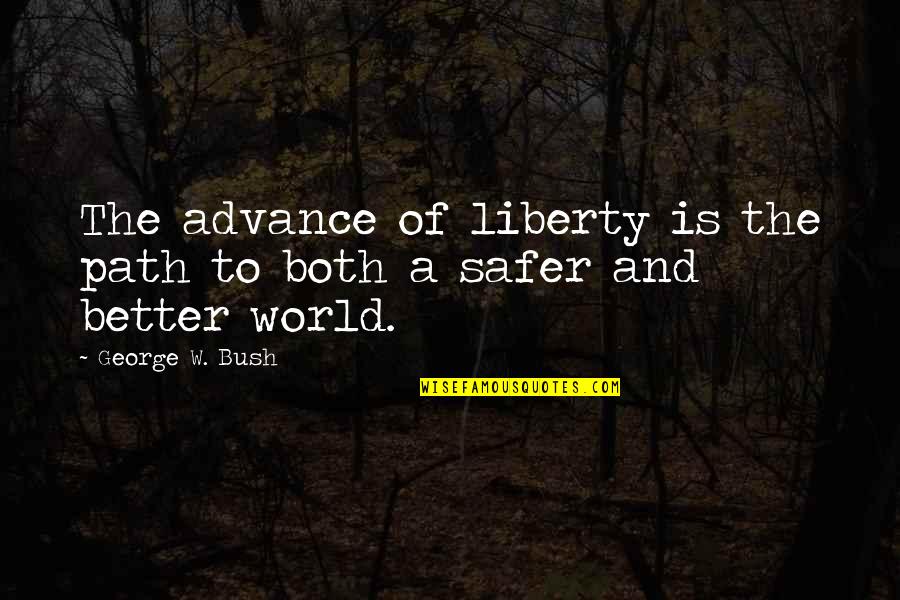 The advance of liberty is the path to both a safer and better world.
—
George W. Bush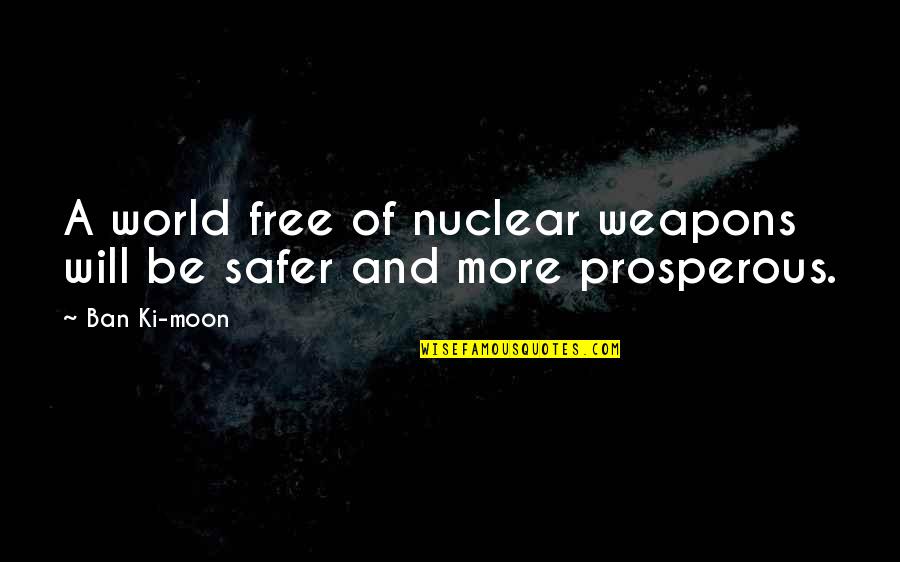 A world free of nuclear weapons will be safer and more prosperous.
—
Ban Ki-moon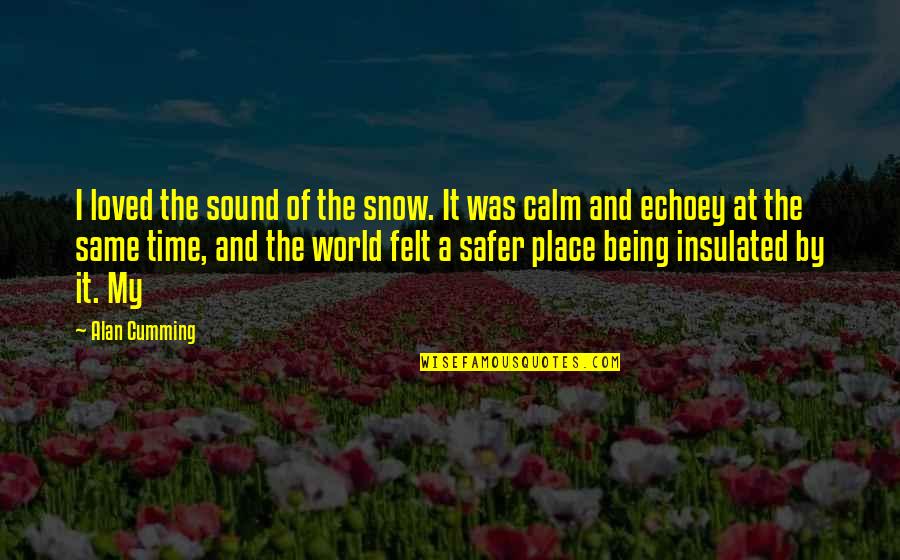 I loved the sound of the snow. It was calm and echoey at the same time, and the world felt a safer place being insulated by it. My
—
Alan Cumming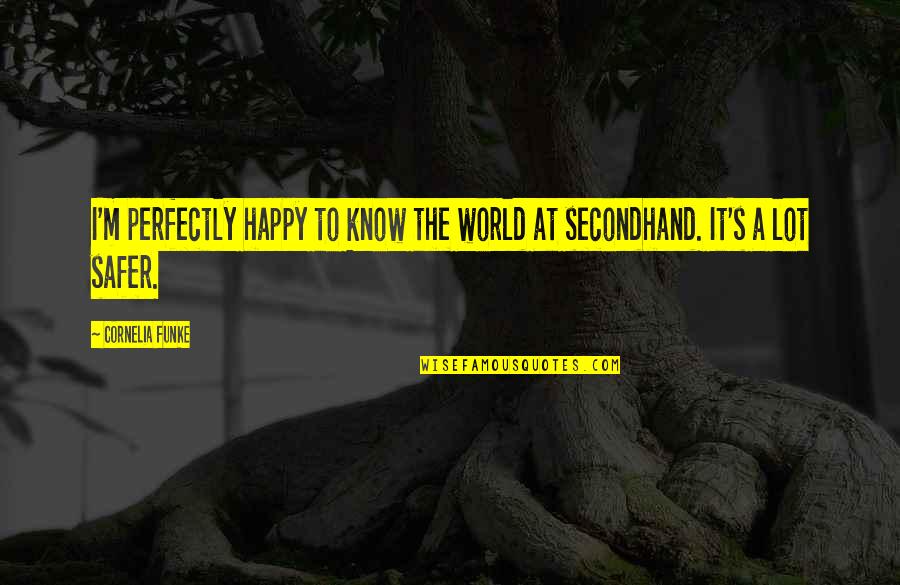 I'm perfectly happy to know the world at secondhand. It's a lot safer.
—
Cornelia Funke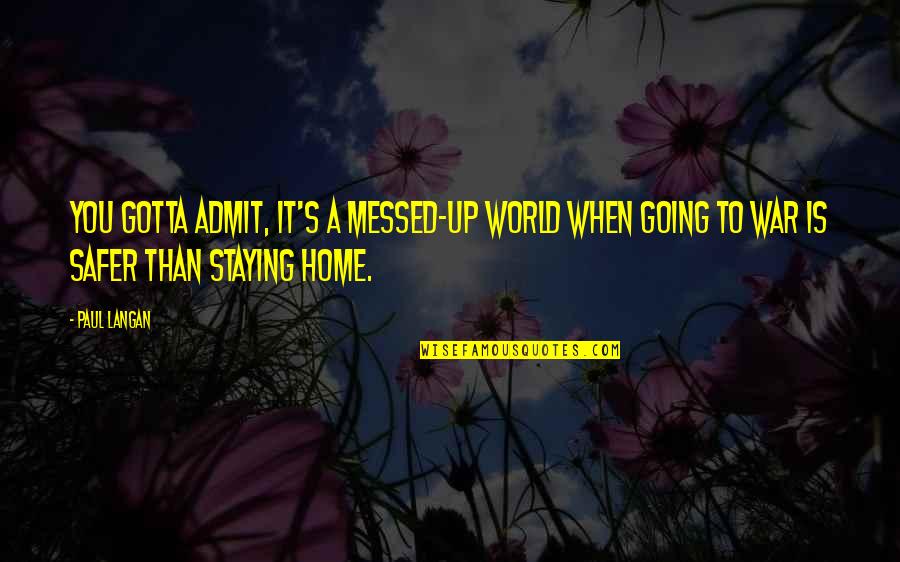 You gotta admit, it's a messed-up world when going to war is safer than staying home.
—
Paul Langan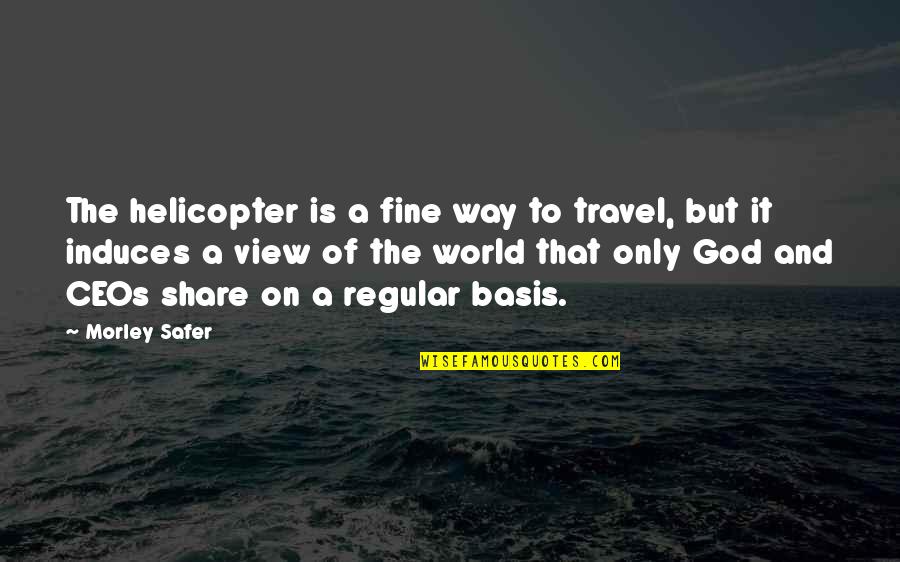 The helicopter is a fine way to travel, but it induces a view of the world that only God and CEOs share on a regular basis. —
Morley Safer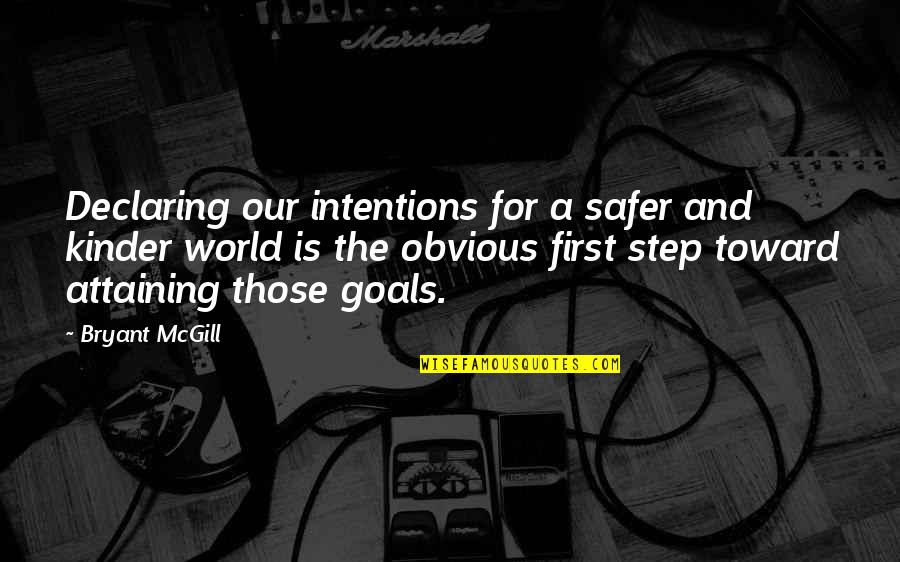 Declaring our intentions for a safer and kinder world is the obvious first step toward attaining those goals. —
Bryant McGill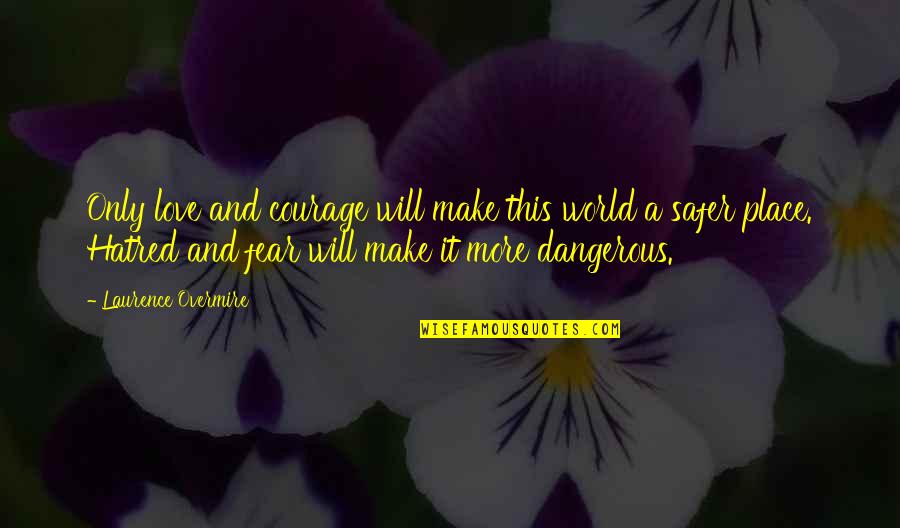 Only love and courage will make this world a safer place. Hatred and fear will make it more dangerous. —
Laurence Overmire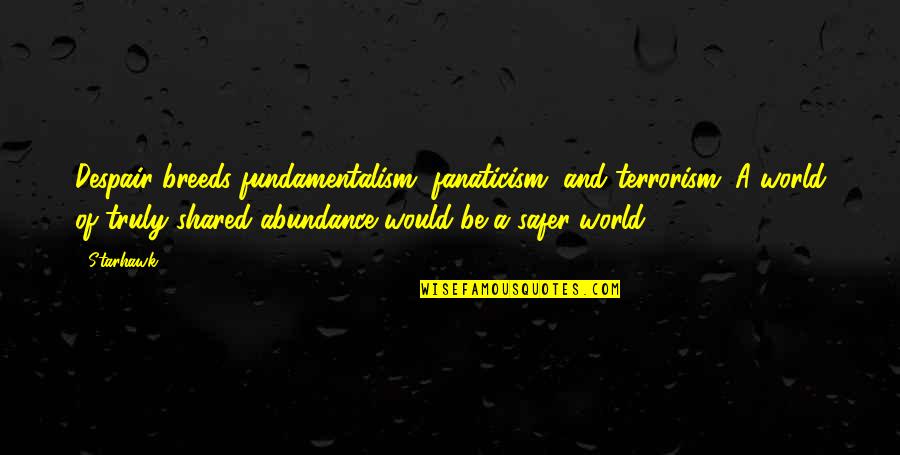 Despair breeds fundamentalism, fanaticism, and terrorism. A world of truly shared abundance would be
a safer world
. —
Starhawk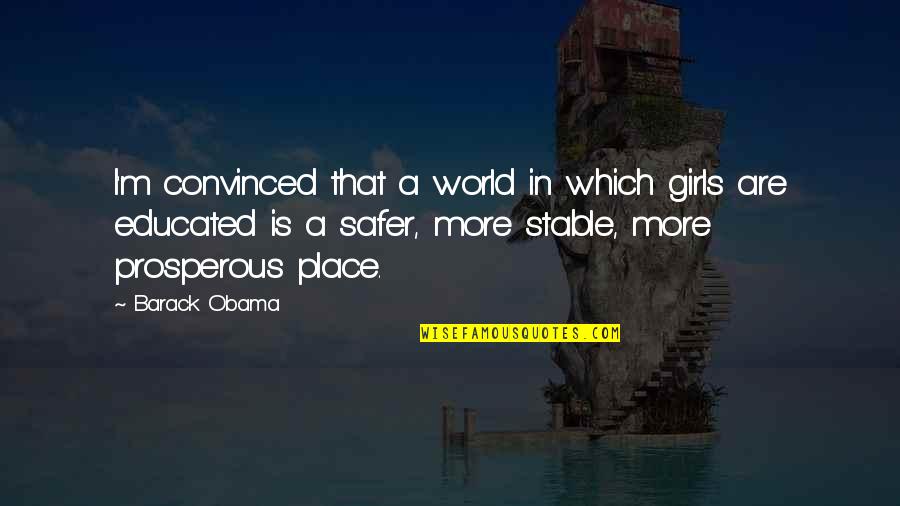 I'm convinced that a world in which girls are educated is a safer, more stable, more prosperous place. —
Barack Obama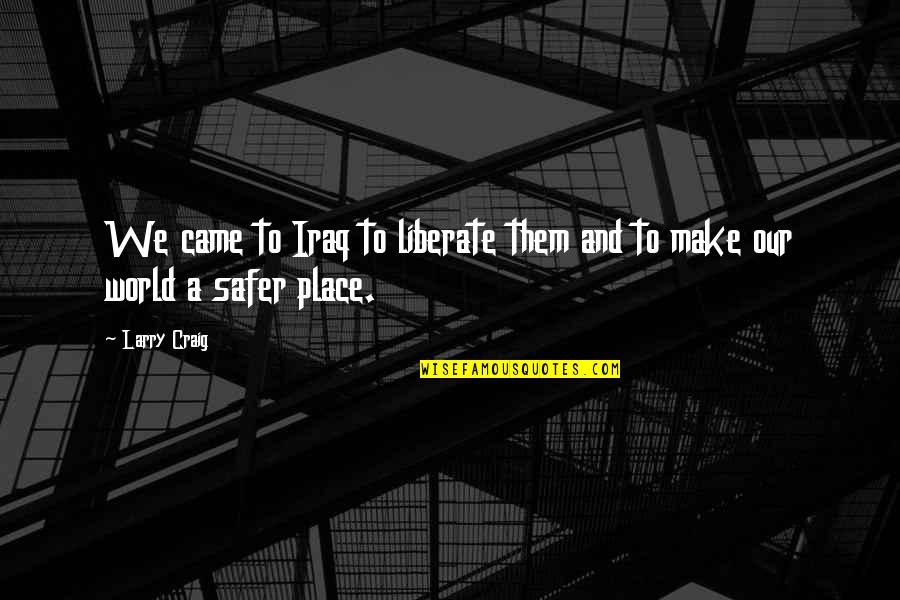 We came to Iraq to liberate them and to make our world a safer place. —
Larry Craig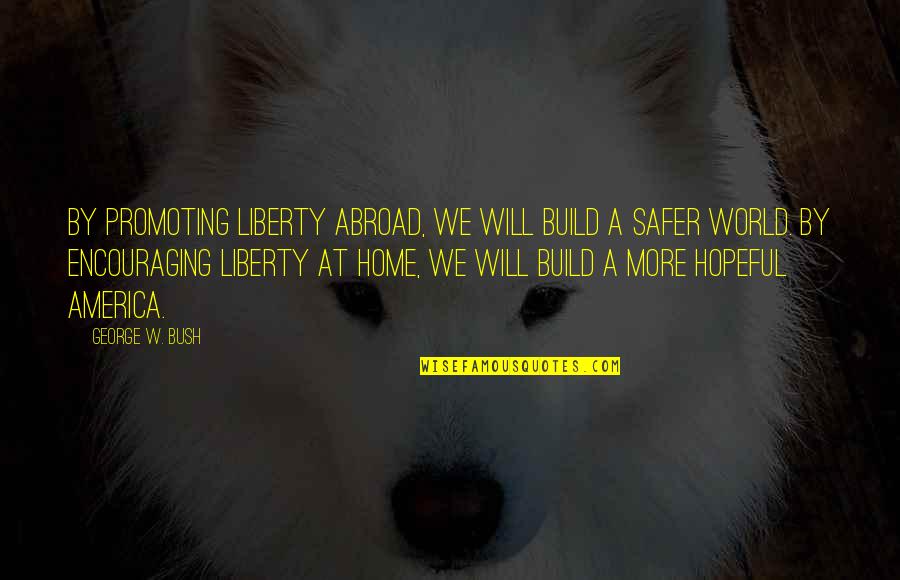 By promoting liberty abroad, we will build
a safer world
. By encouraging liberty at home, we will build a more hopeful America. —
George W. Bush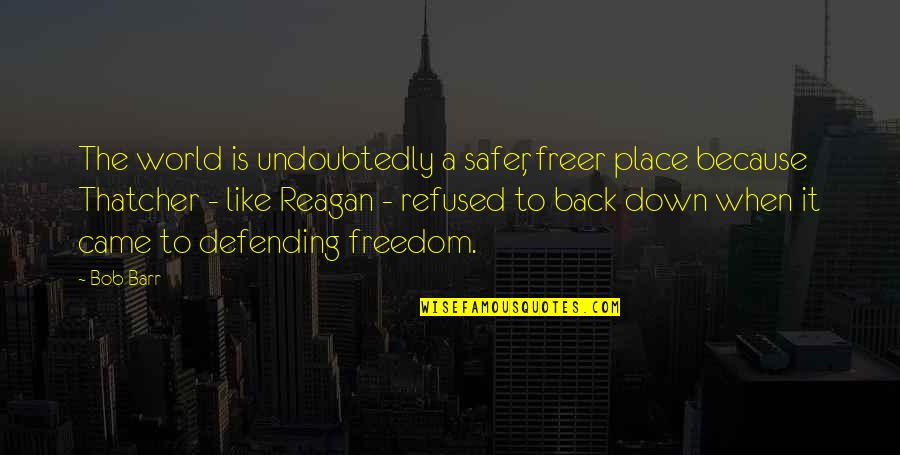 The world is undoubtedly a safer, freer place because Thatcher - like Reagan - refused to back down when it came to defending freedom. —
Bob Barr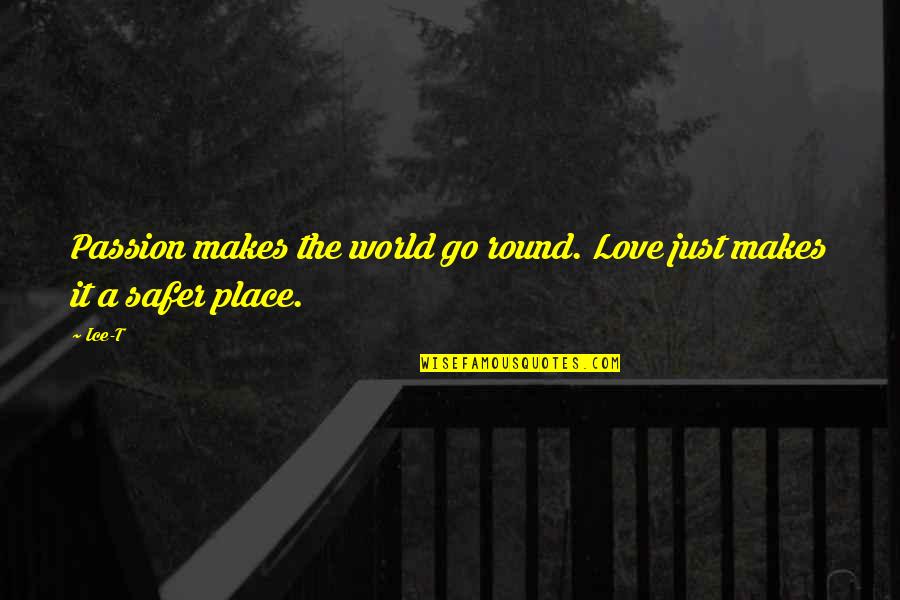 Passion makes the world go round. Love just makes it a safer place. —
Ice-T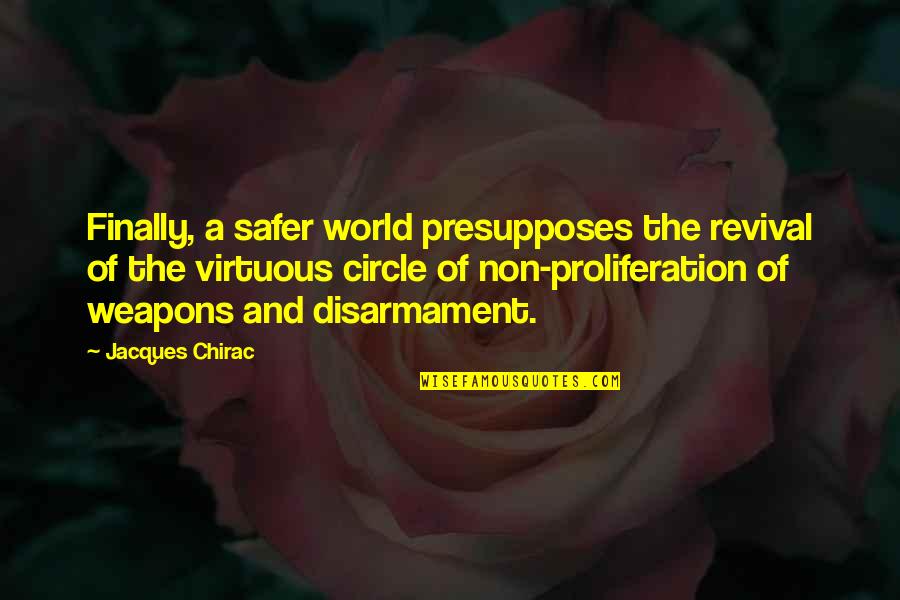 Finally,
a safer world
presupposes the revival of the virtuous circle of non-proliferation of weapons and disarmament. —
Jacques Chirac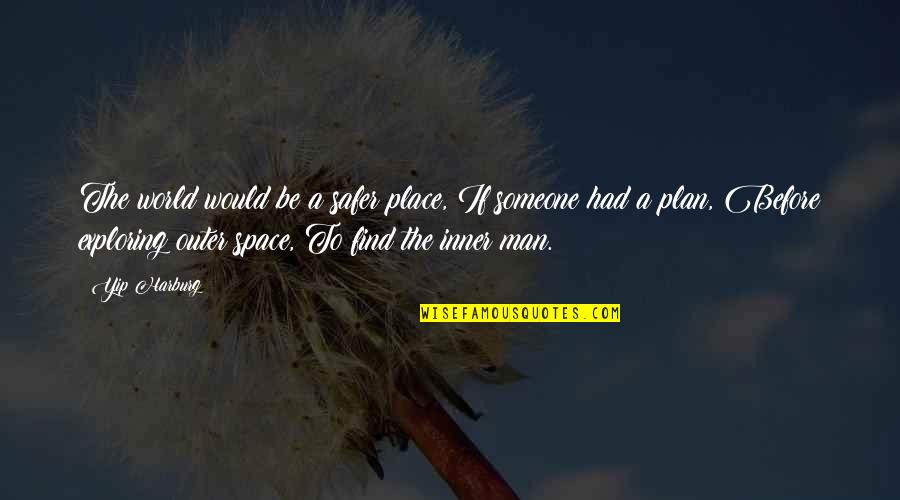 The world would be a safer place, If someone had a plan, Before exploring outer space, To find the inner man. —
Yip Harburg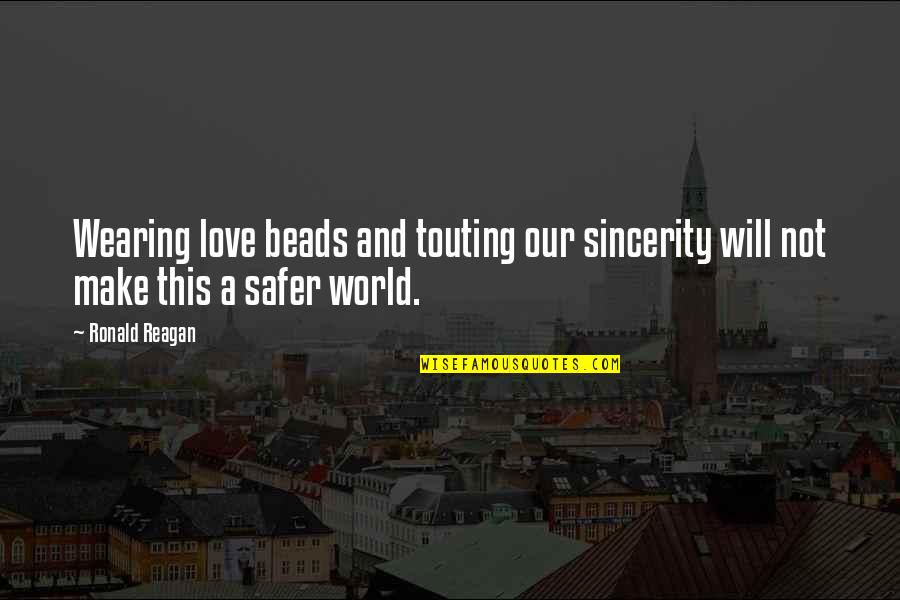 Wearing love beads and touting our sincerity will not make this
a safer world
. —
Ronald Reagan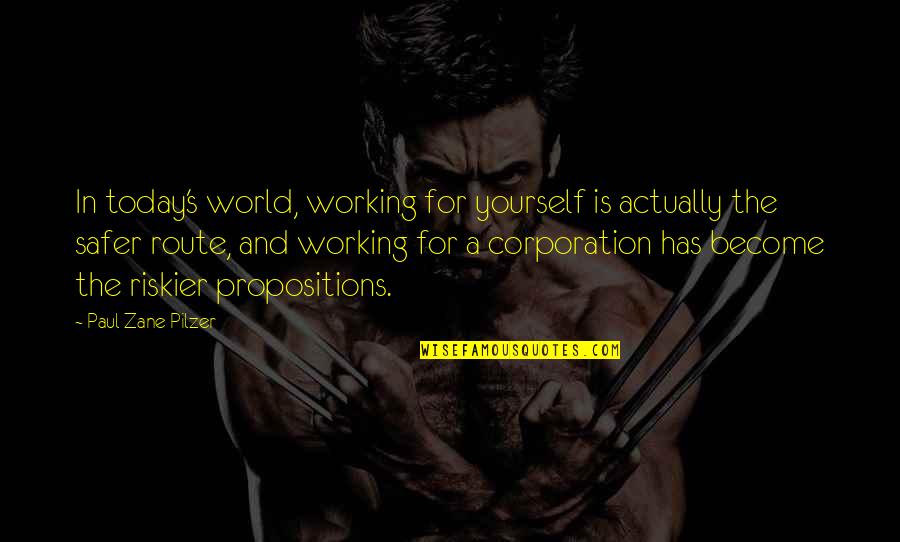 In today's world, working for yourself is actually the safer route, and working for a corporation has become the riskier propositions. —
Paul Zane Pilzer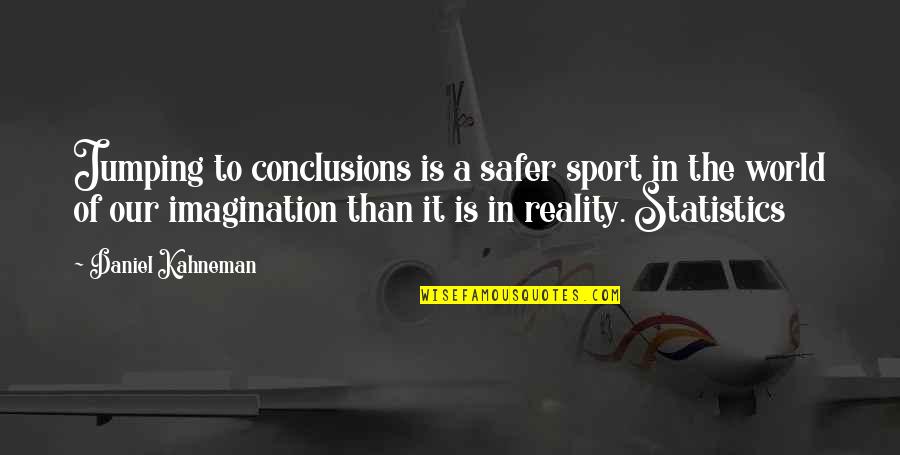 Jumping to conclusions is a safer sport in the world of our imagination than it is in reality. Statistics —
Daniel Kahneman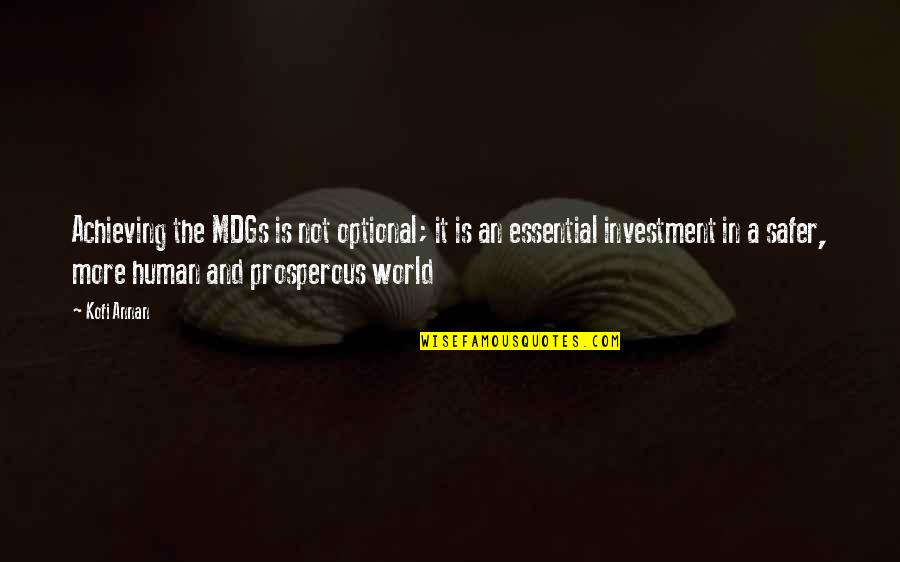 Achieving the MDGs is not optional; it is an essential investment in a safer, more human and prosperous world —
Kofi Annan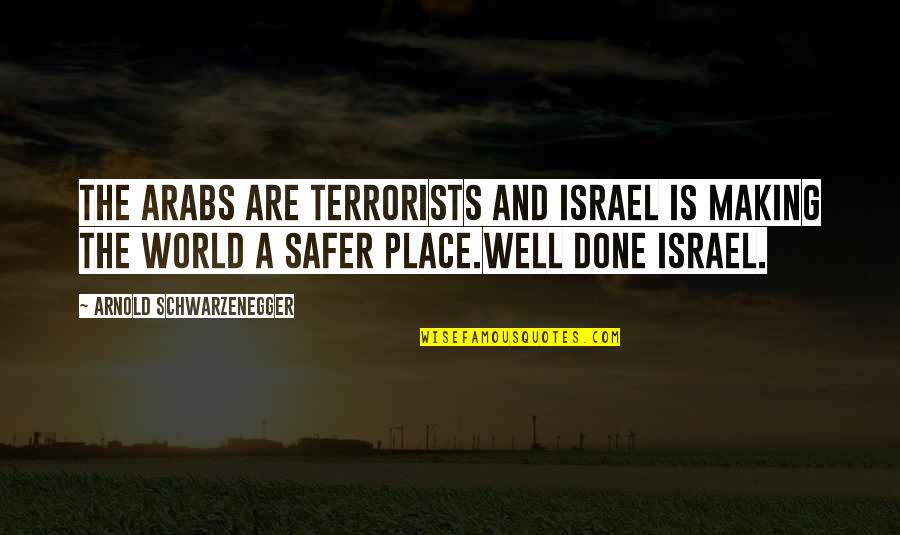 The Arabs are terrorists and Israel is making the world a safer place.Well done Israel. —
Arnold Schwarzenegger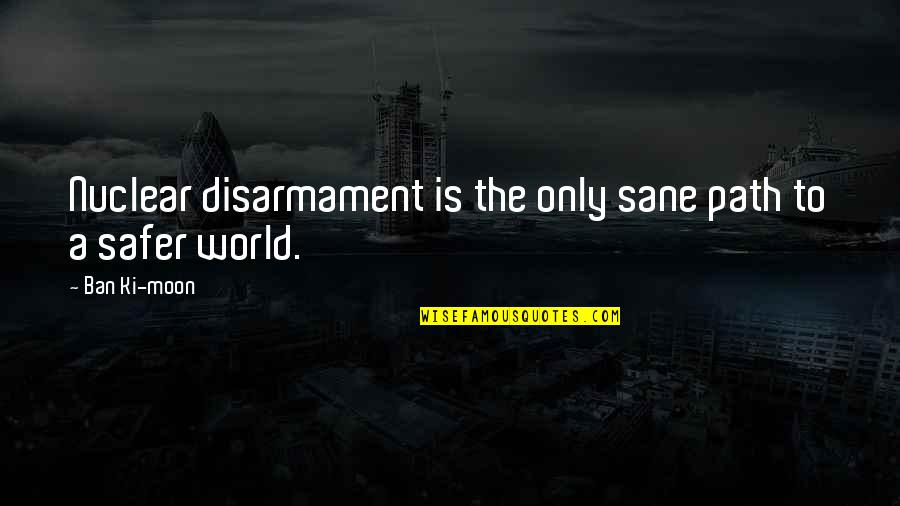 Nuclear disarmament is the only sane path to
a safer world
. —
Ban Ki-moon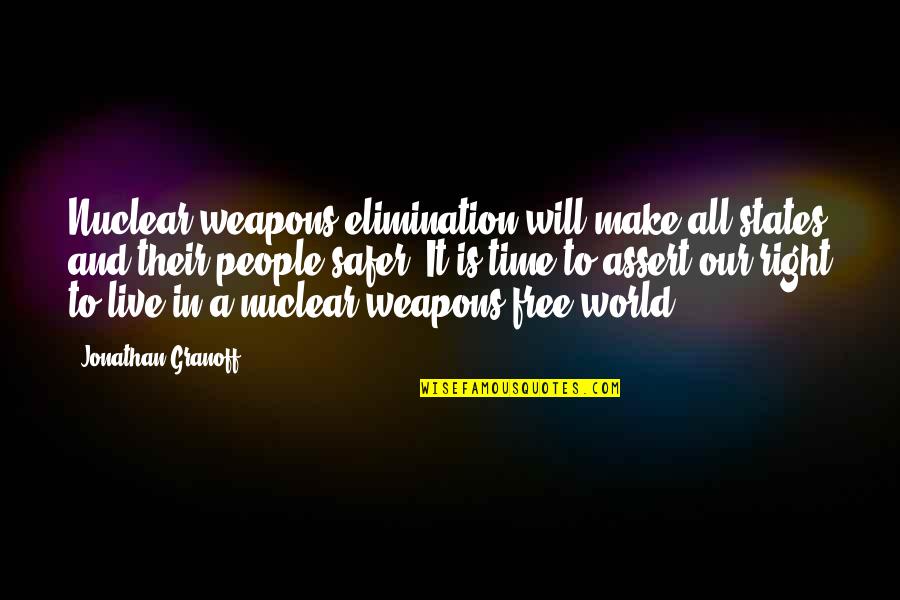 Nuclear weapons elimination will make all states and their people safer. It is time to assert our right to live in a nuclear weapons free world. —
Jonathan Granoff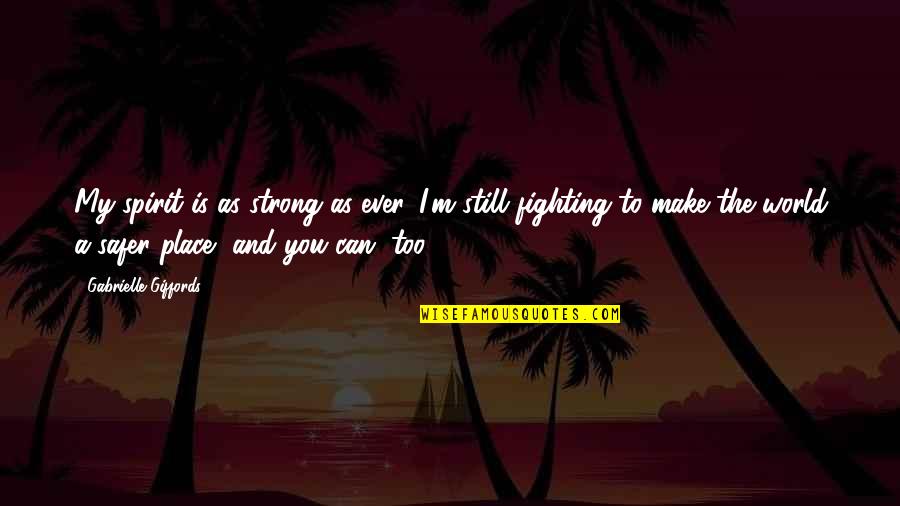 My spirit is as strong as ever. I'm still fighting to make the world a safer place, and you can, too. —
Gabrielle Giffords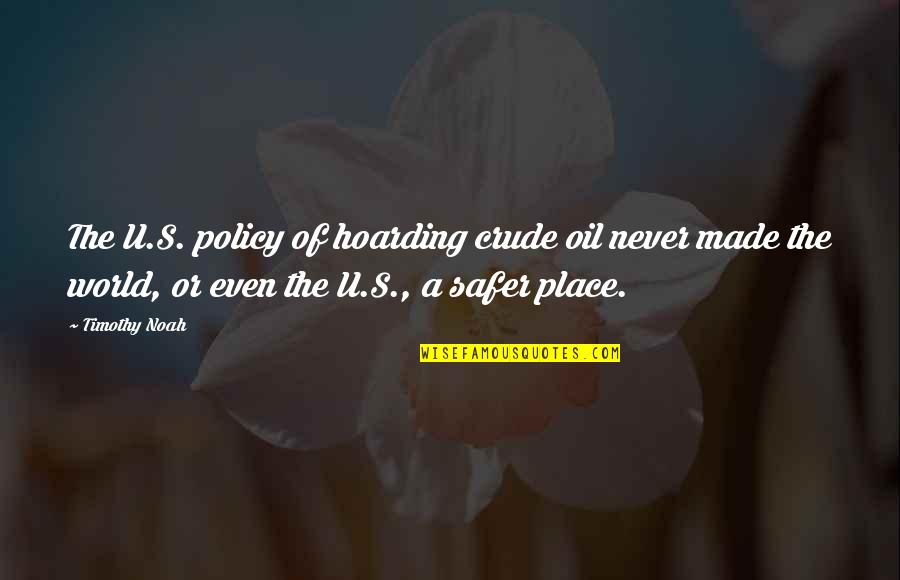 The U.S. policy of hoarding crude oil never made the world, or even the U.S., a safer place. —
Timothy Noah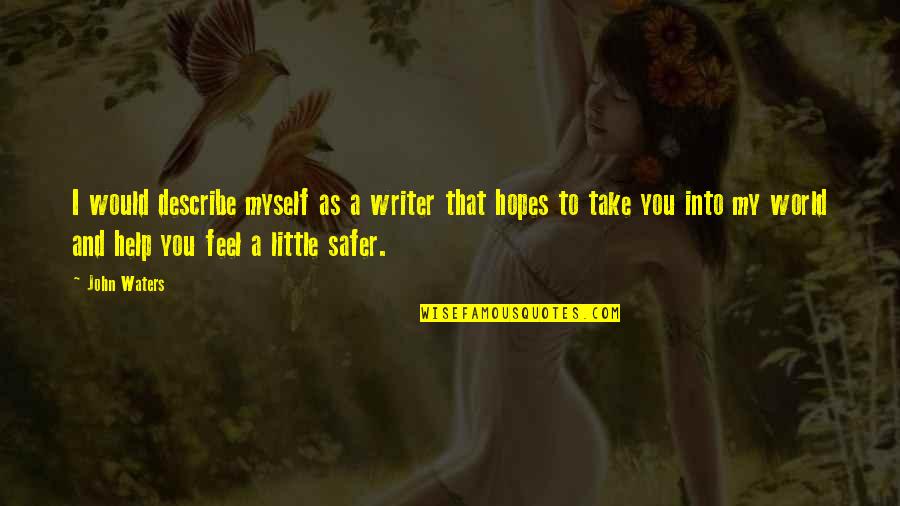 I would describe myself as a writer that hopes to take you into my world and help you feel a little safer. —
John Waters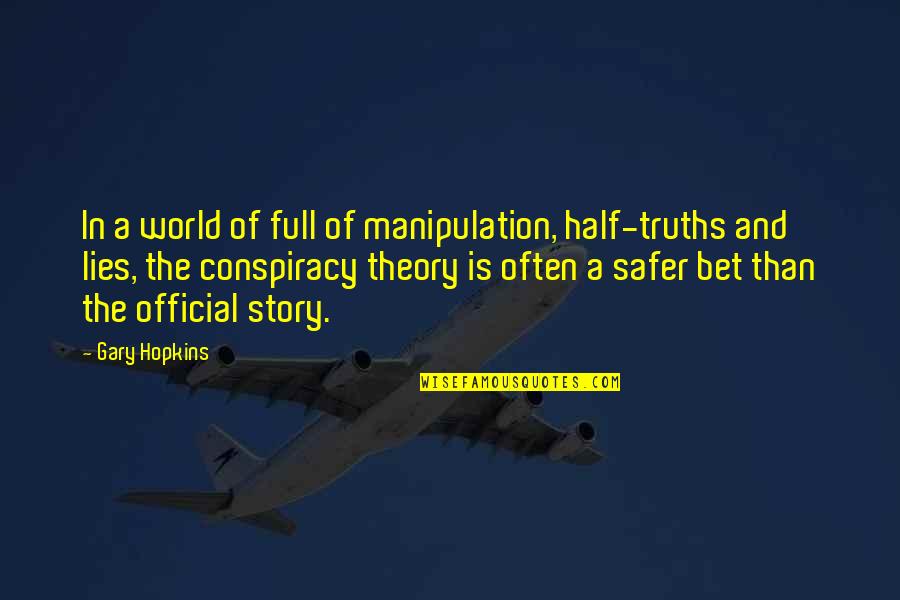 In a world of full of manipulation, half-truths and lies, the conspiracy theory is often a safer bet than the official story. —
Gary Hopkins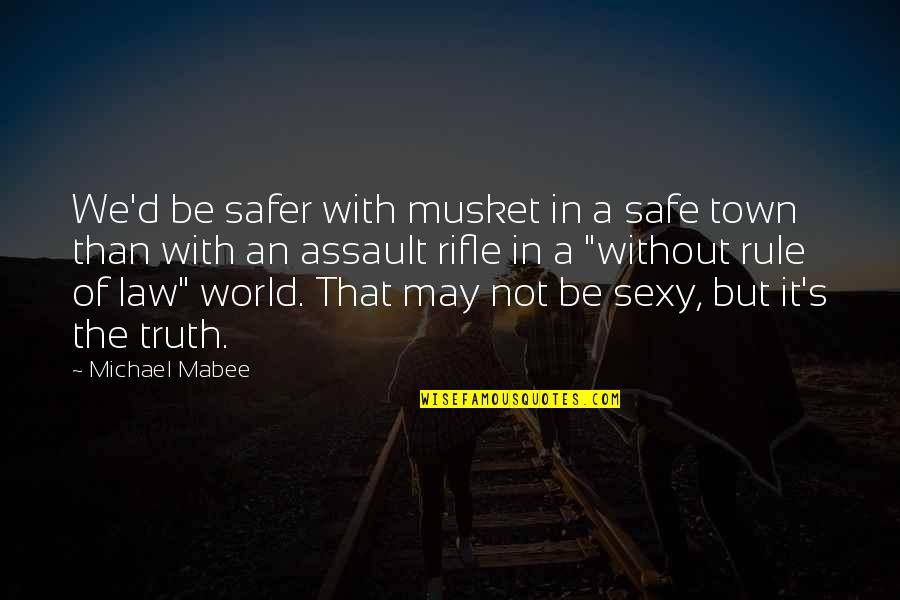 We'd be safer with musket in a safe town than with an assault rifle in a "without rule of law" world. That may not be sexy, but it's the truth. —
Michael Mabee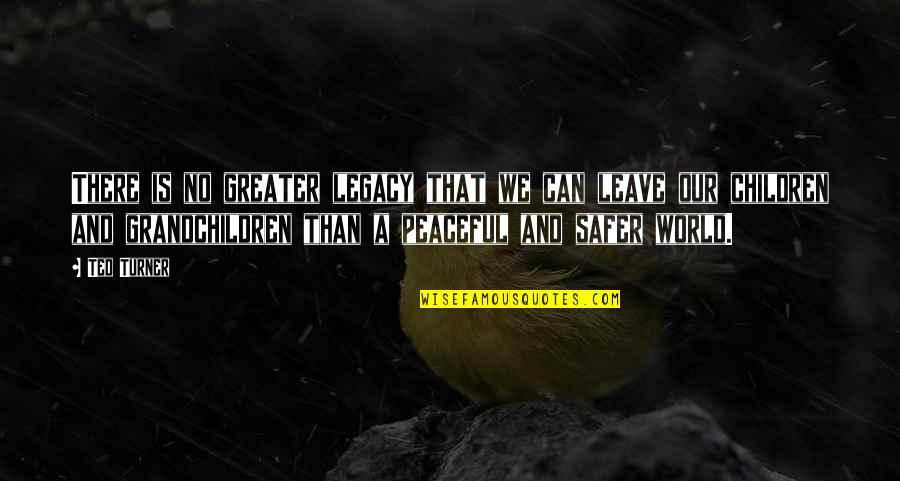 There is no greater legacy that we can leave our children and grandchildren than a peaceful and safer world. —
Ted Turner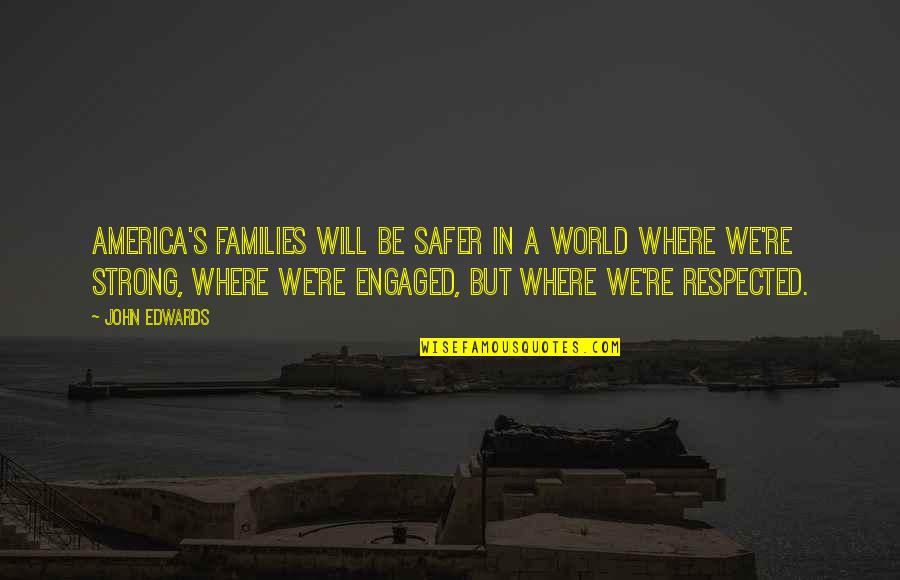 America's families will be safer in a world where we're strong, where we're engaged, but where we're respected. —
John Edwards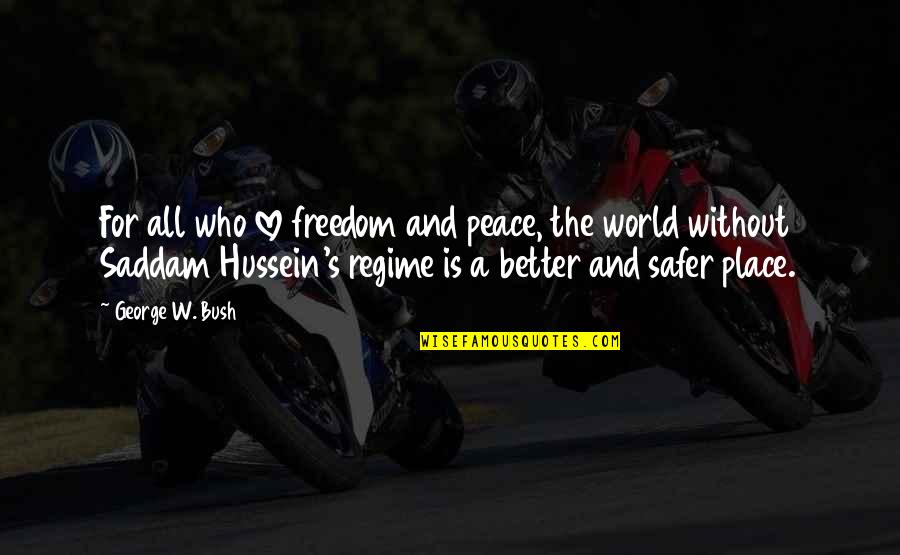 For all who love freedom and peace, the world without Saddam Hussein's regime is a better and safer place. —
George W. Bush