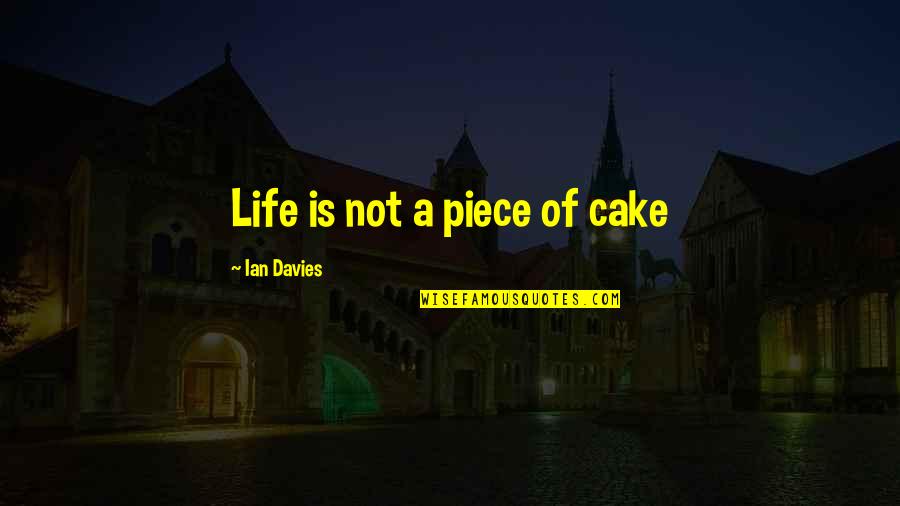 Life is not a piece of cake
—
Ian Davies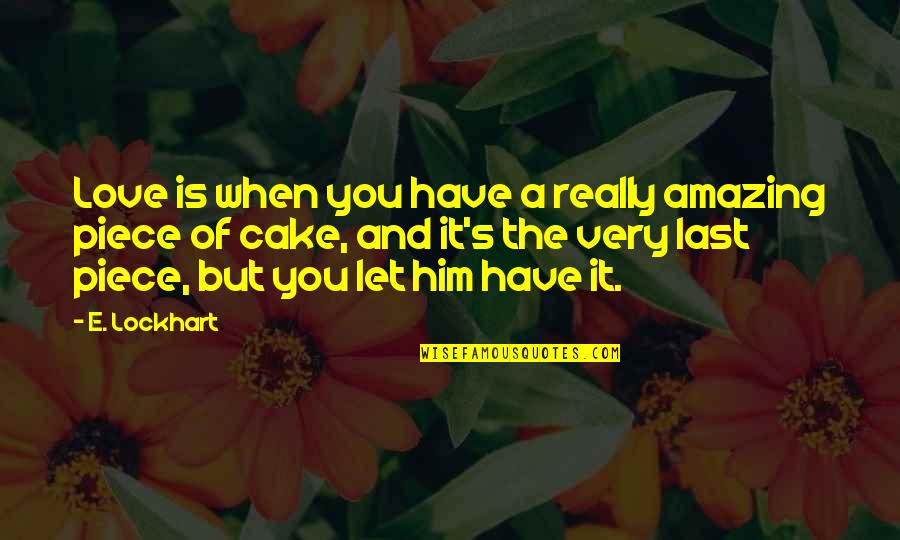 Love is when you have a really amazing piece of cake, and it's the very last piece, but you let him have it.
—
E. Lockhart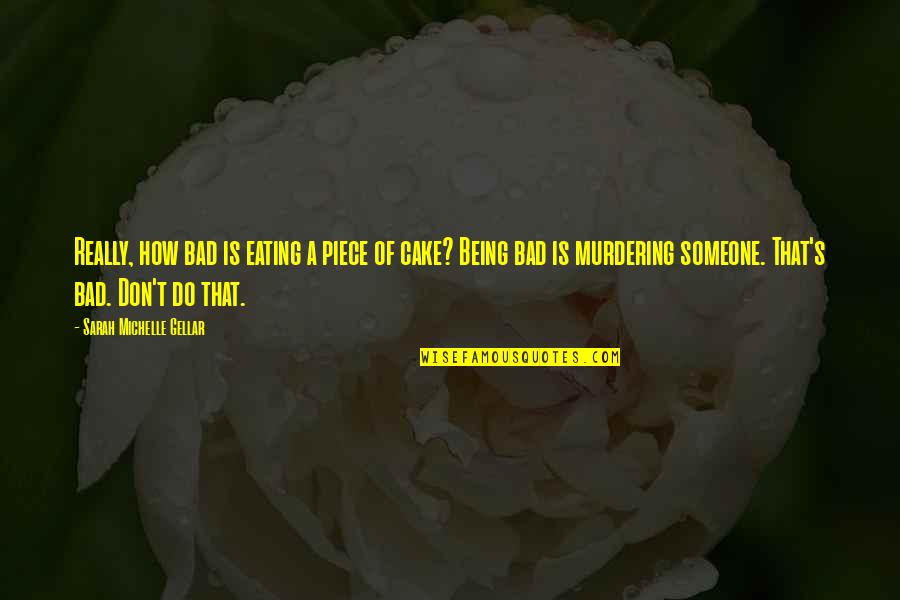 Really, how bad is eating a piece of cake? Being bad is murdering someone. That's bad. Don't do that.
—
Sarah Michelle Gellar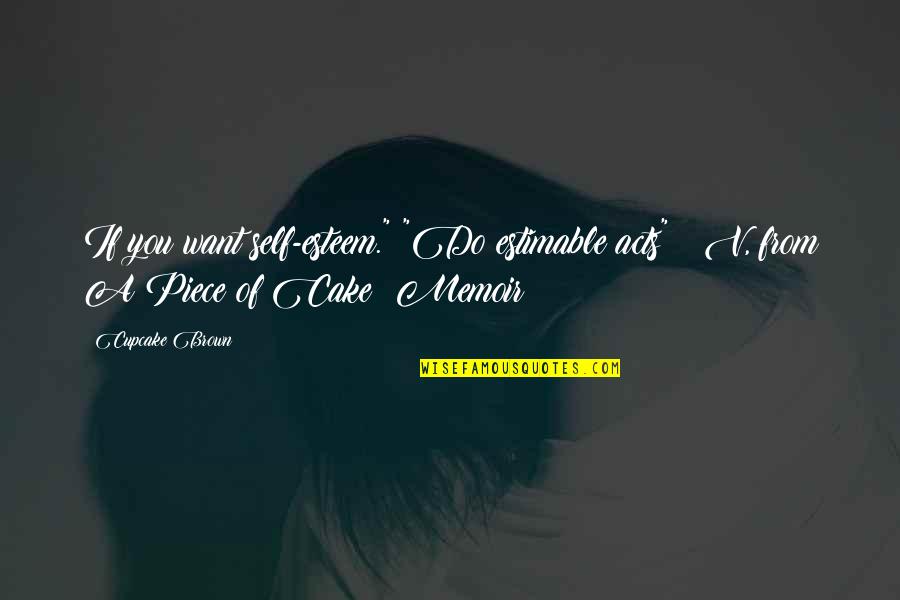 If you want self-esteem." "Do estimable acts" ~ V, from A Piece of Cake: Memoir
—
Cupcake Brown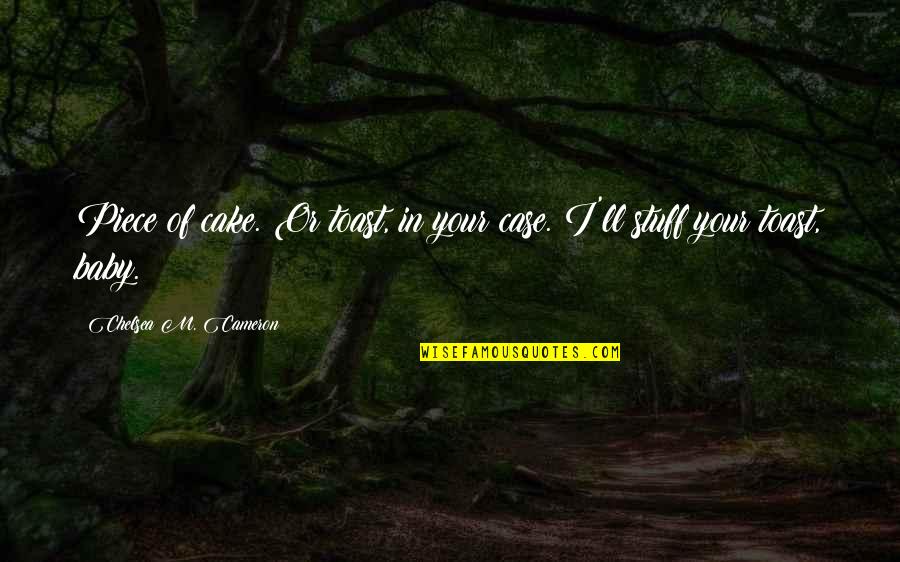 Piece of cake. Or toast, in your case. I'll stuff your toast, baby.
—
Chelsea M. Cameron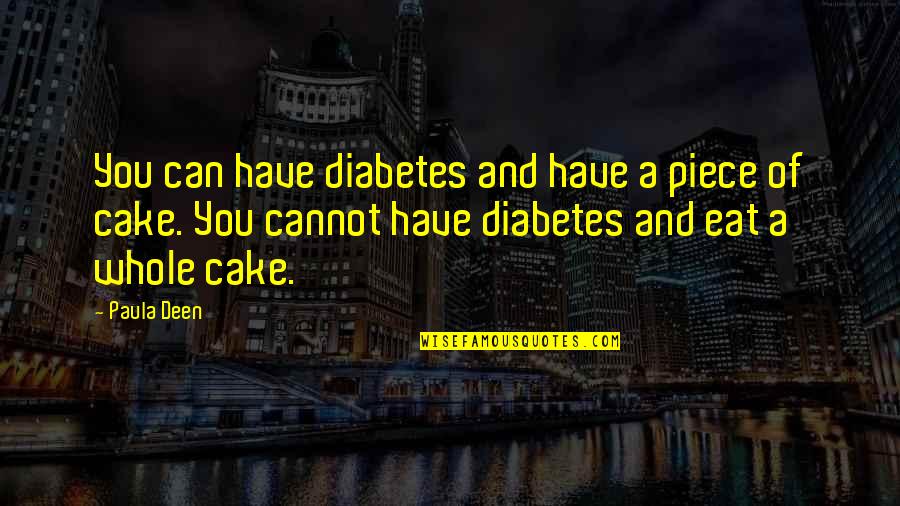 You can have diabetes and have
a piece of cake
. You cannot have diabetes and eat a whole cake. —
Paula Deen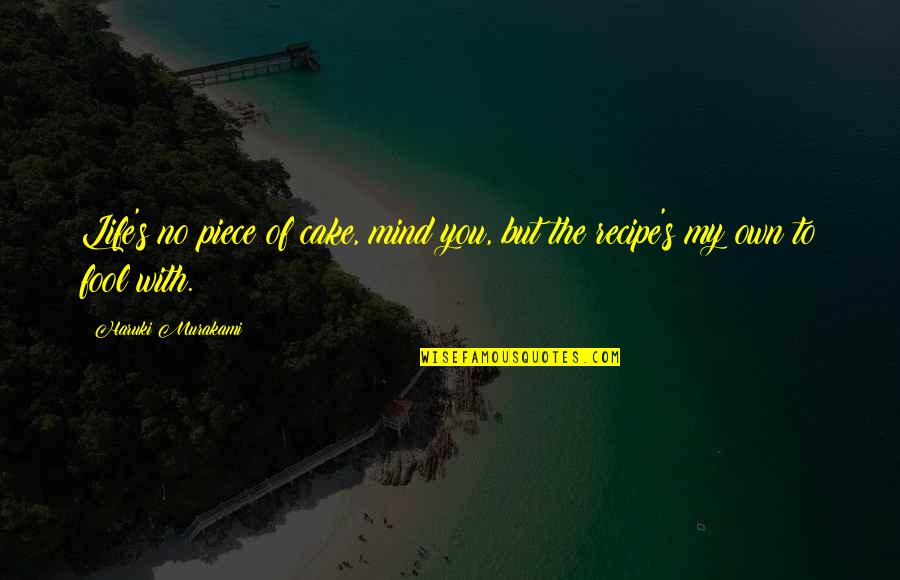 Life's no piece of cake, mind you, but the recipe's my own to fool with. —
Haruki Murakami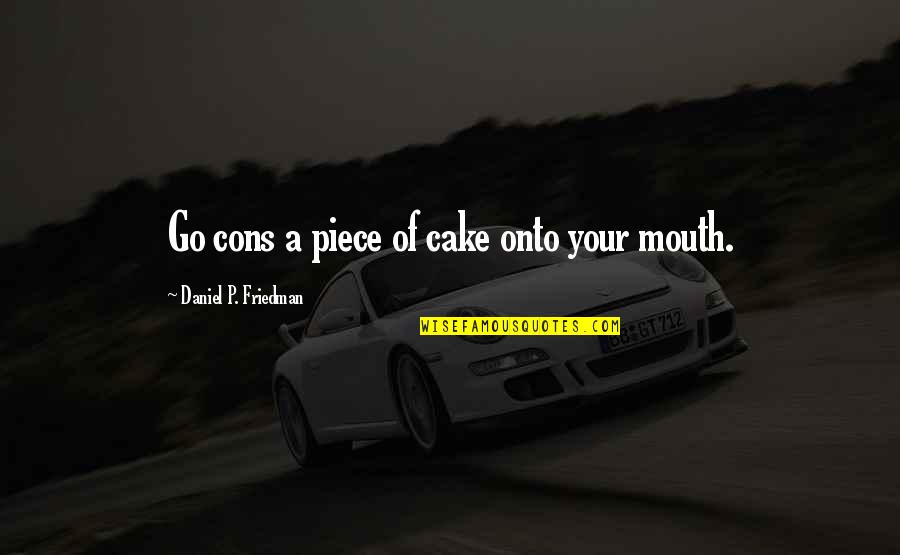 Go cons
a piece of cake
onto your mouth. —
Daniel P. Friedman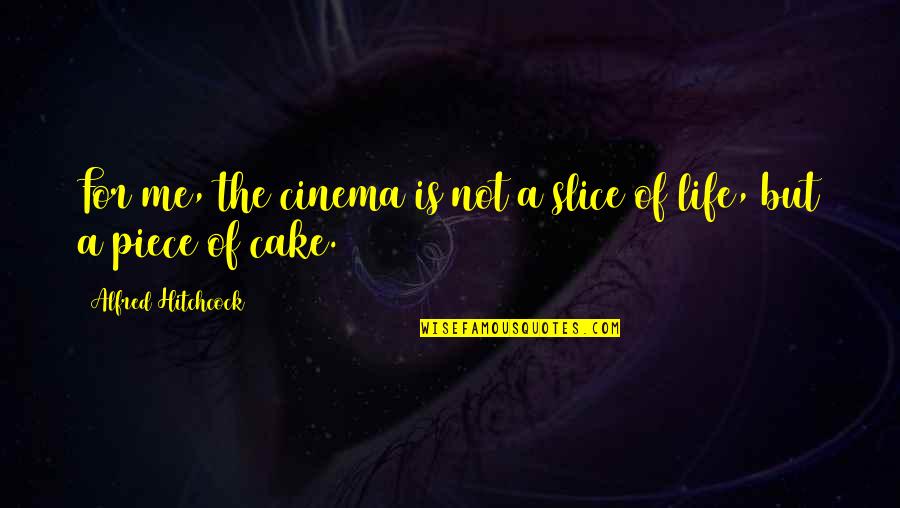 For me, the cinema is not a slice of life, but
a piece of cake
. —
Alfred Hitchcock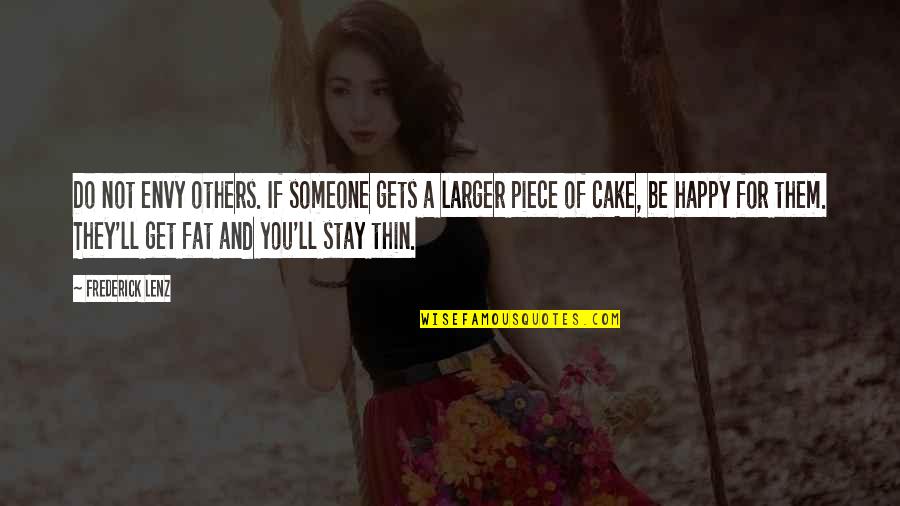 Do not envy others. If someone gets a larger piece of cake, be happy for them. They'll get fat and you'll stay thin. —
Frederick Lenz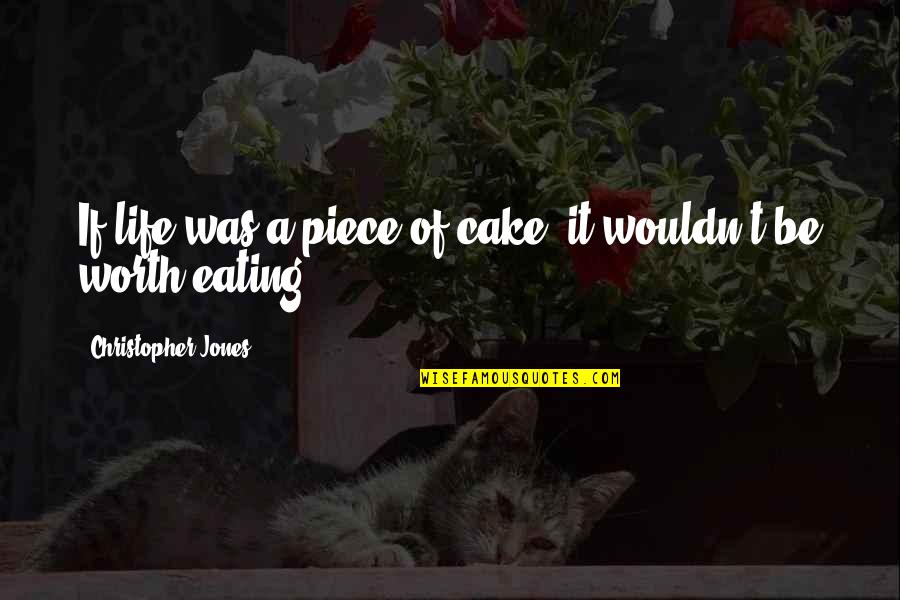 If life was
a piece of cake
, it wouldn't be worth eating! —
Christopher Jones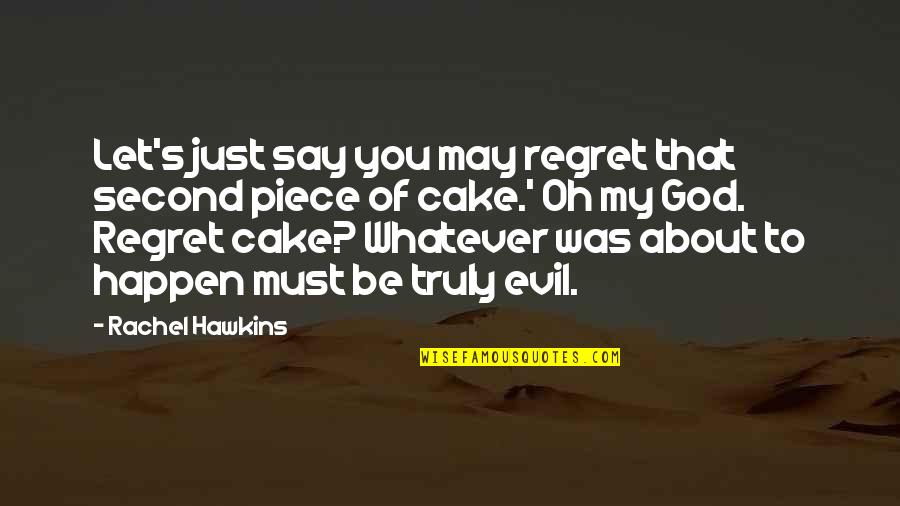 Let's just say you may regret that second piece of cake.'
Oh my God. Regret cake? Whatever was about to happen must be truly evil. —
Rachel Hawkins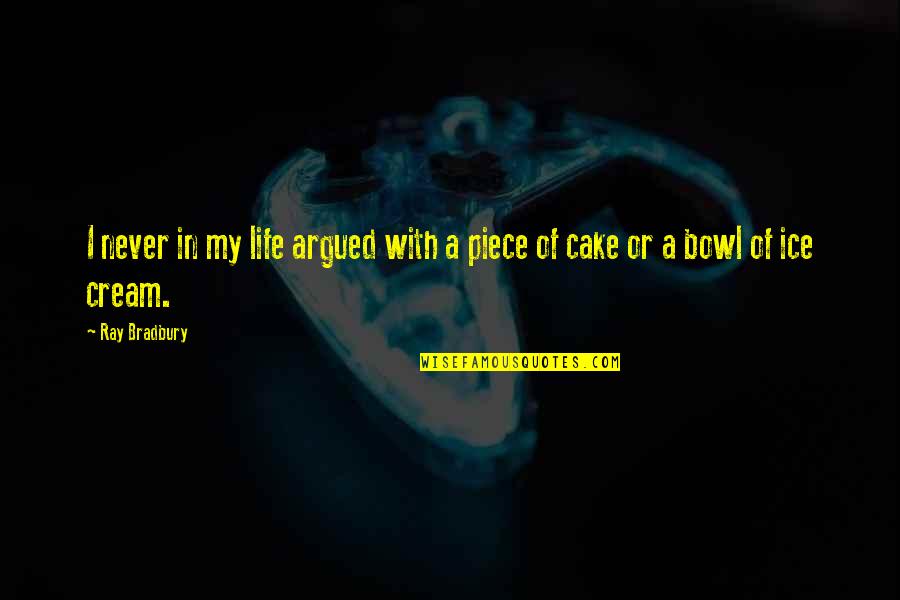 I never in my life argued with
a piece of cake
or a bowl of ice cream. —
Ray Bradbury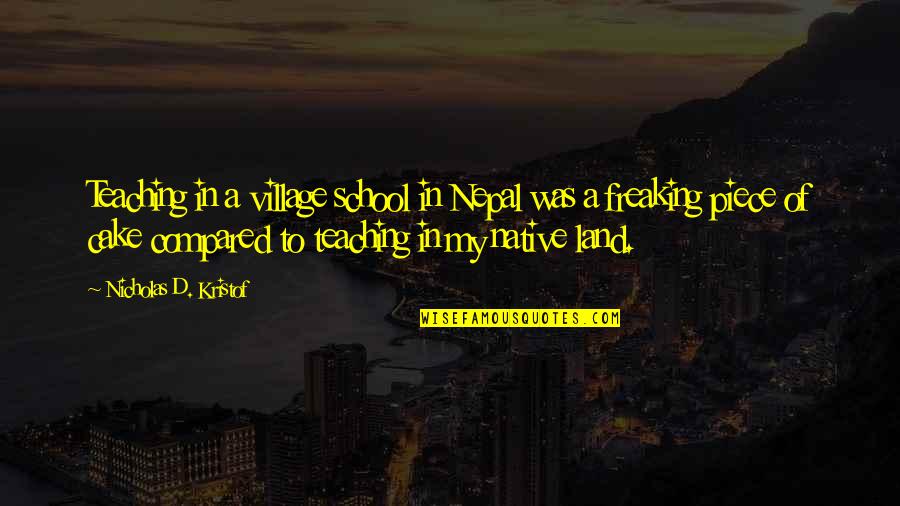 Teaching in a village school in Nepal was a freaking piece of cake compared to teaching in my native land. —
Nicholas D. Kristof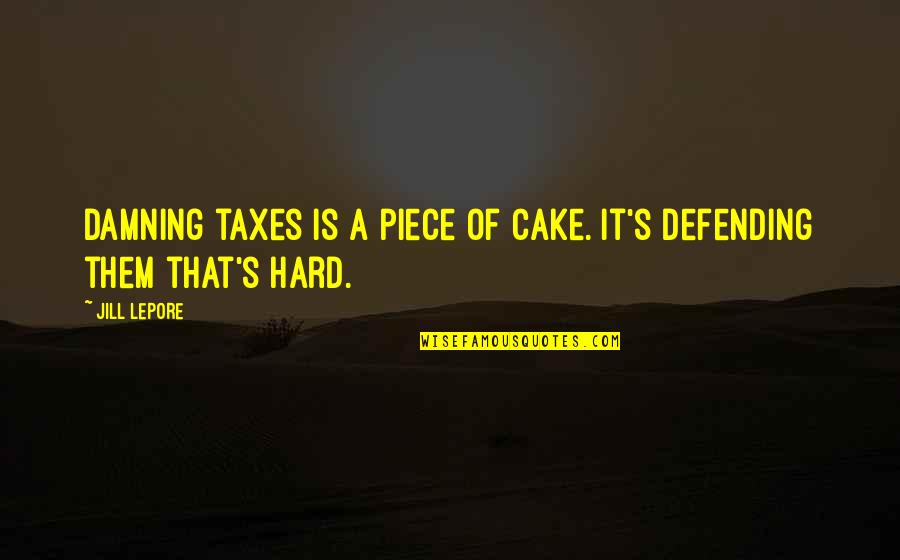 Damning taxes is
a piece of cake
. It's defending them that's hard. —
Jill Lepore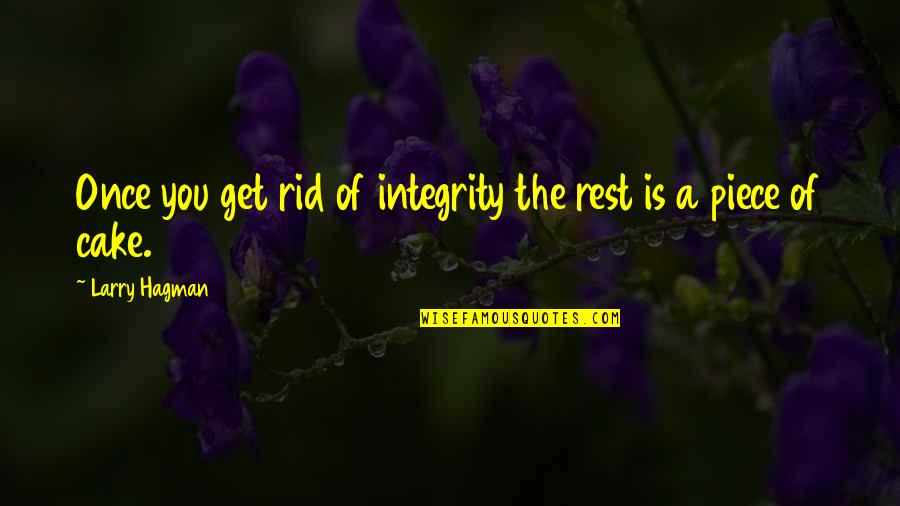 Once you get rid of integrity the rest is
a piece of cake
. —
Larry Hagman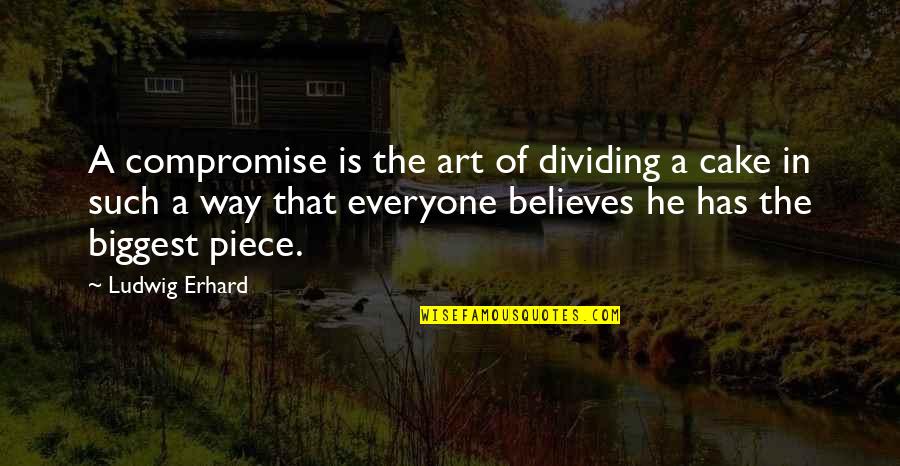 A compromise is the art of dividing a cake in such a way that everyone believes he has the biggest piece. —
Ludwig Erhard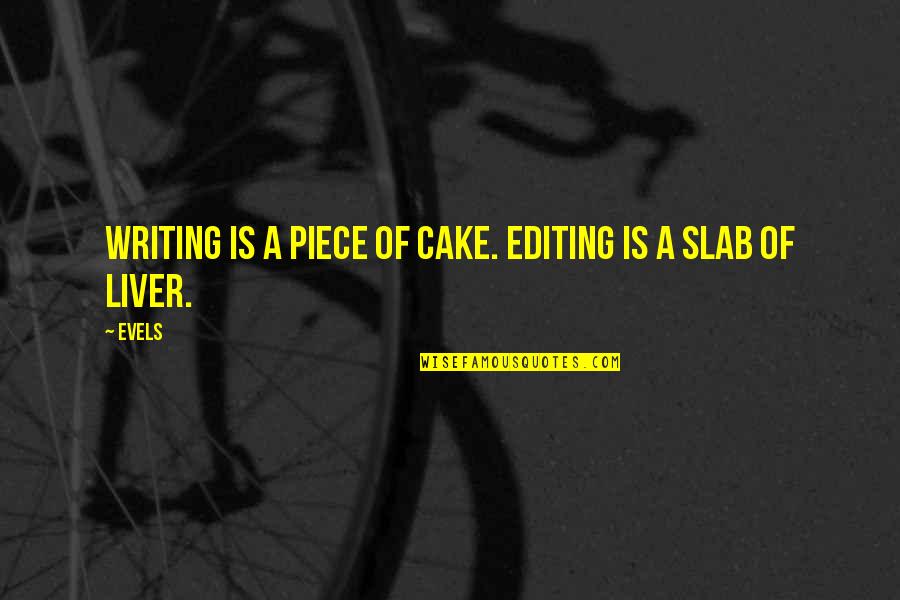 Writing is
a piece of cake
. Editing is a slab of liver. —
Evels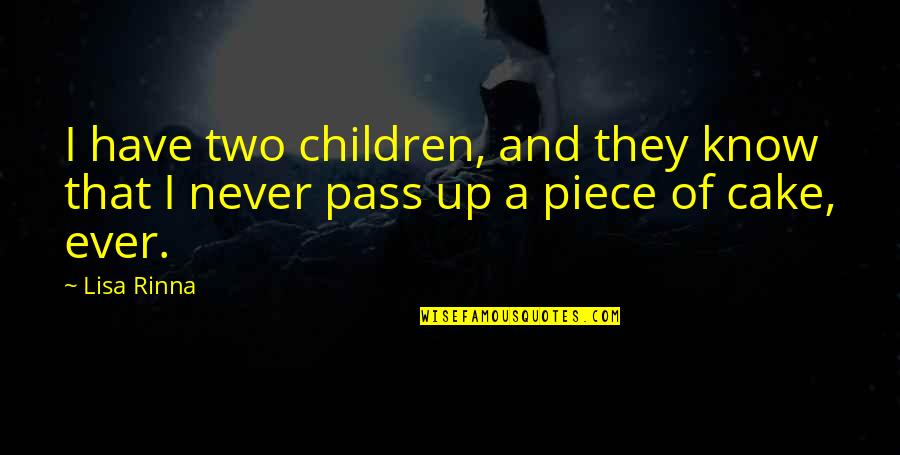 I have two children, and they know that I never pass up
a piece of cake
, ever. —
Lisa Rinna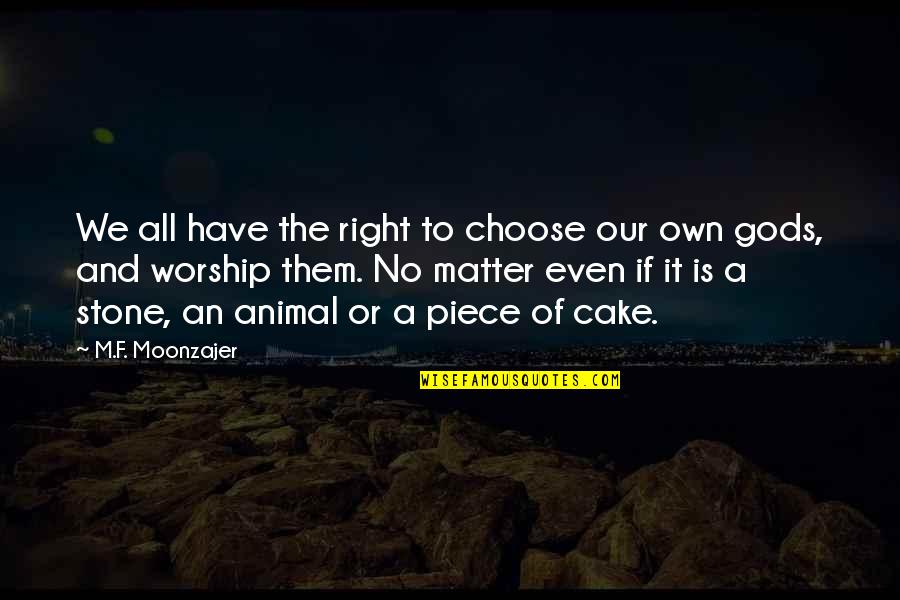 We all have the right to choose our own gods, and worship them. No matter even if it is a stone, an animal or
a piece of cake
. —
M.F. Moonzajer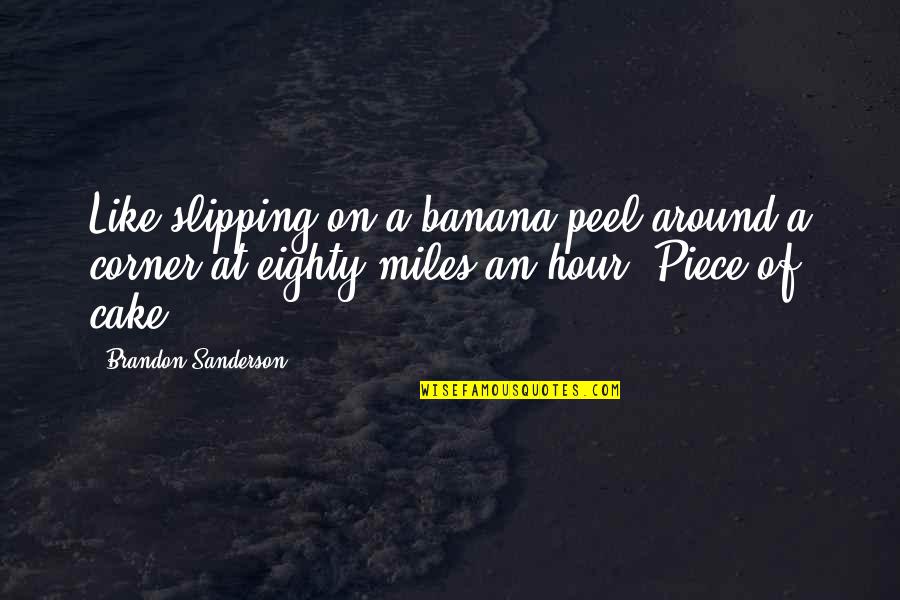 Like slipping on a banana peel around a corner at eighty miles an hour. Piece of cake. —
Brandon Sanderson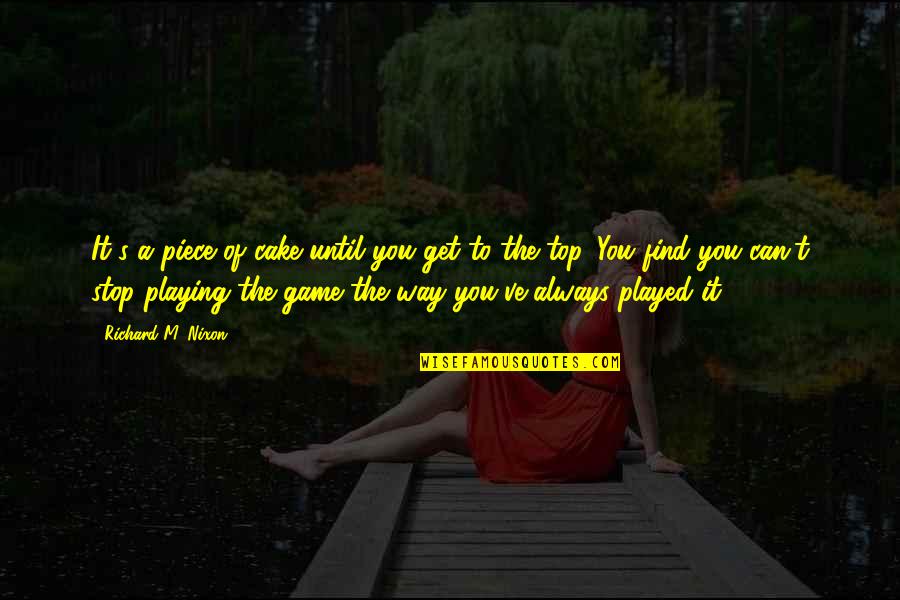 It's
a piece of cake
until you get to the top. You find you can't stop playing the game the way you've always played it. —
Richard M. Nixon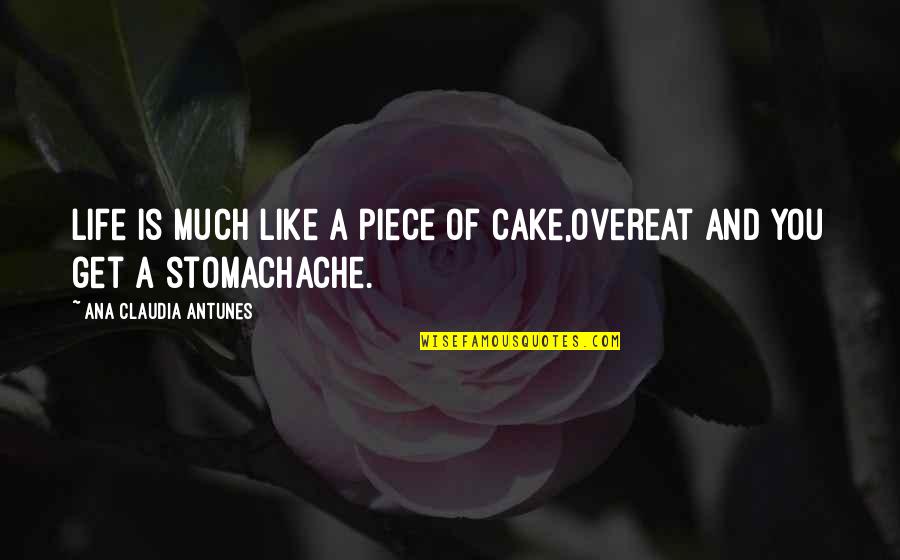 Life is much like
a piece of cake
,
Overeat and you get a stomachache. —
Ana Claudia Antunes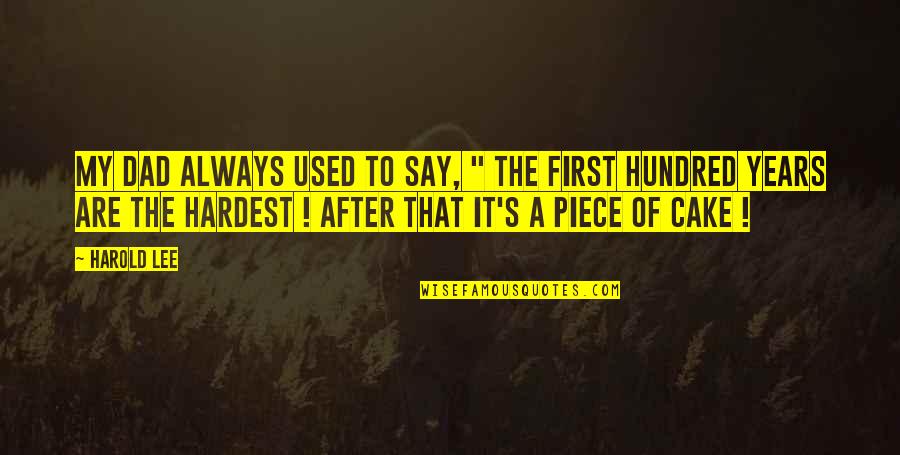 My Dad always used to say, " The first hundred years are the hardest ! After that it's
a piece of cake
! —
Harold Lee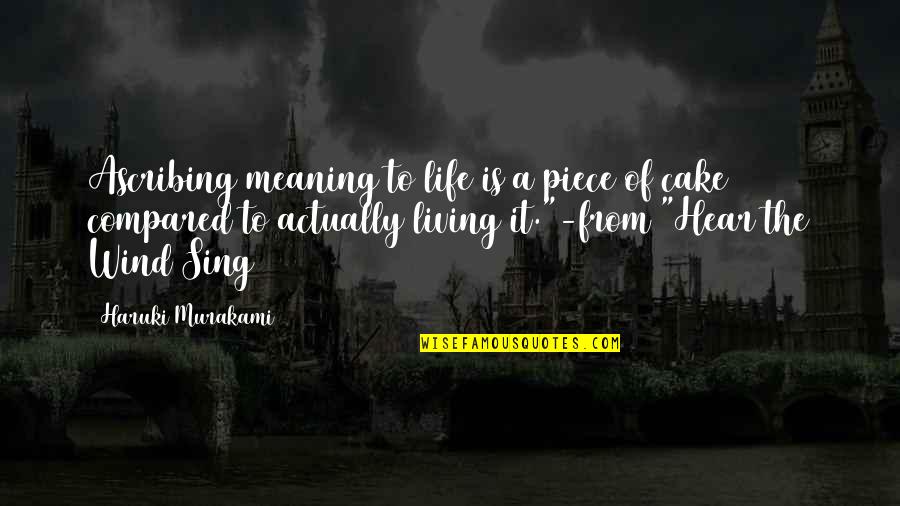 Ascribing meaning to life is
a piece of cake
compared to actually living it."
-from "Hear the Wind Sing —
Haruki Murakami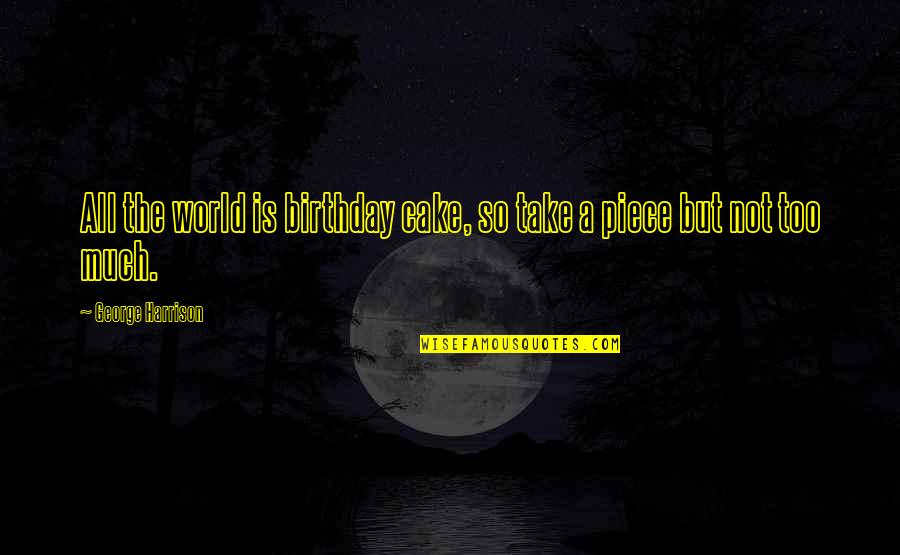 All the world is birthday cake, so take a piece but not too much. —
George Harrison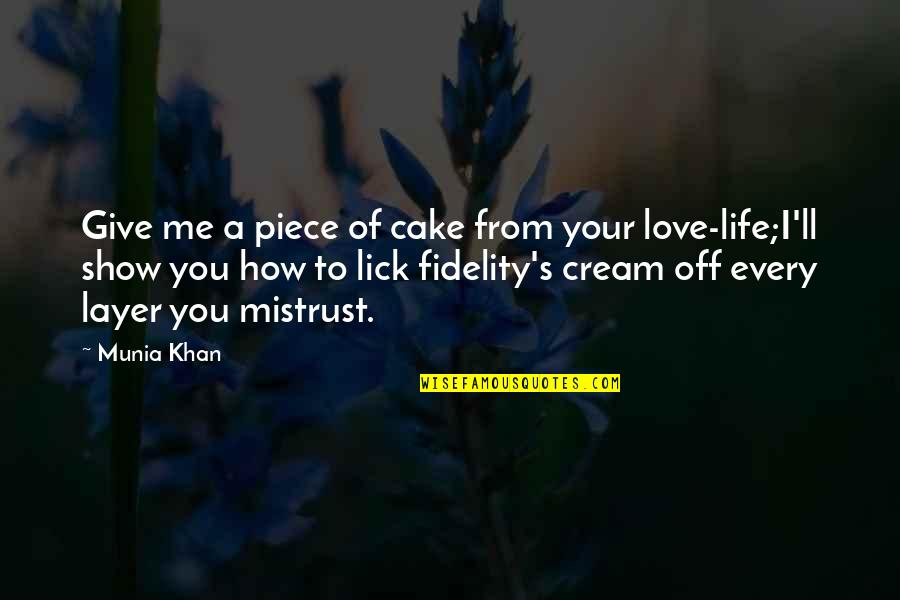 Give me
a piece of cake
from your love-life;
I'll show you how to lick fidelity's cream
off every layer you mistrust. —
Munia Khan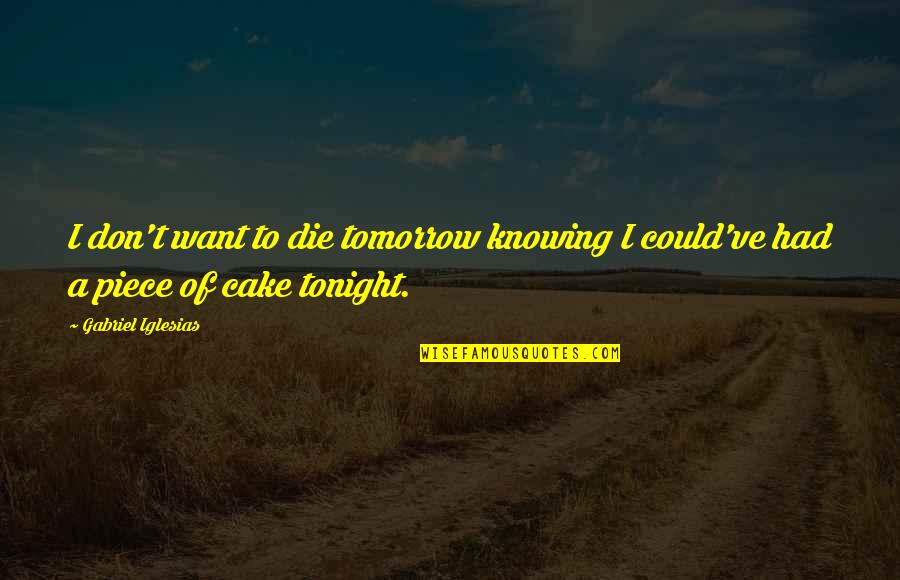 I don't want to die tomorrow knowing I could've had
a piece of cake
tonight. —
Gabriel Iglesias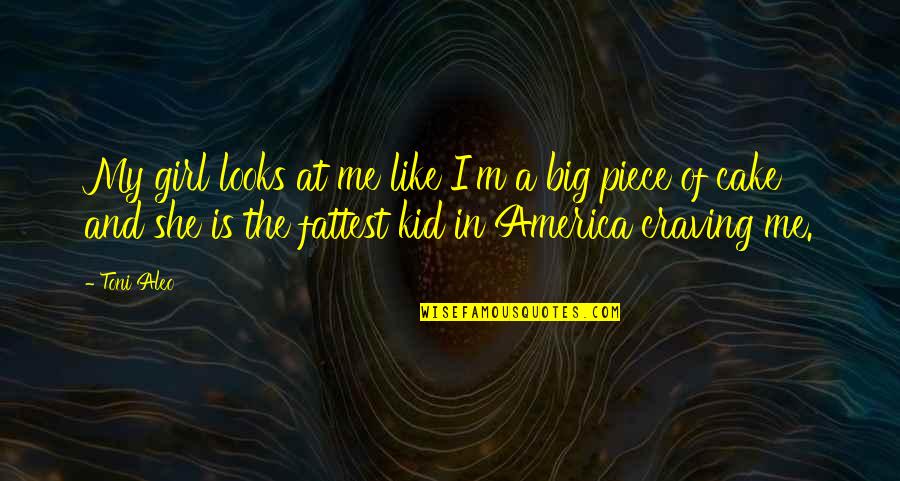 My girl looks at me like I'm a big piece of cake and she is the fattest kid in America craving me. —
Toni Aleo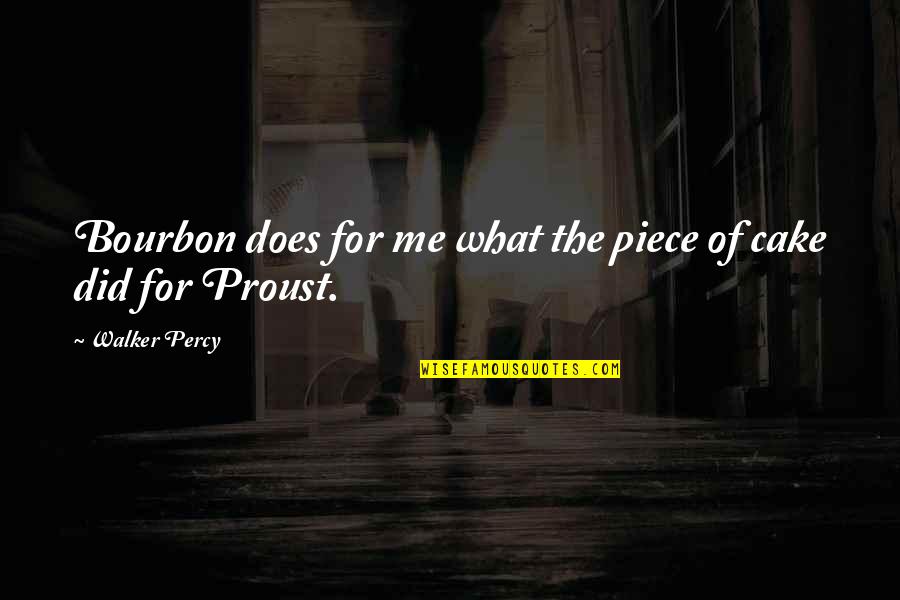 Bourbon does for me what the piece of cake did for Proust. —
Walker Percy