A Man And His Family Quotes
Collection of top 50 famous quotes about A Man And His Family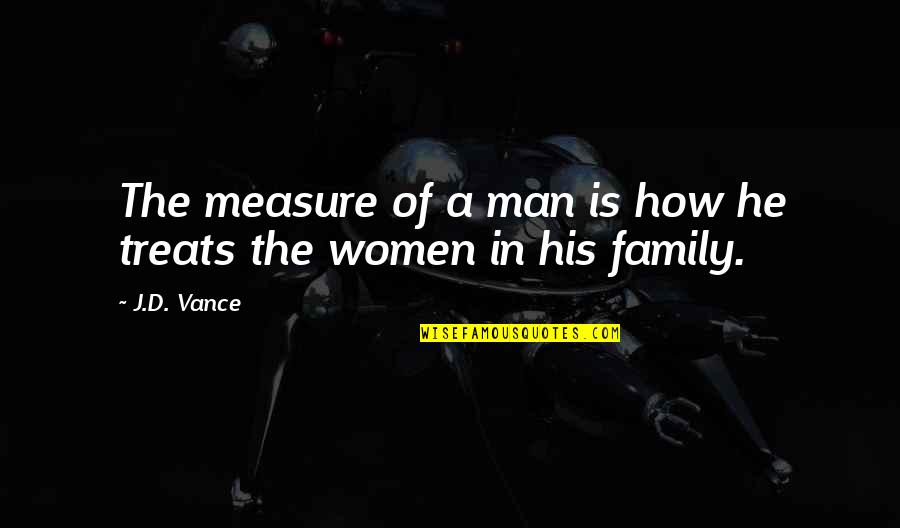 The measure of a man is how he treats the women in his family.
—
J.D. Vance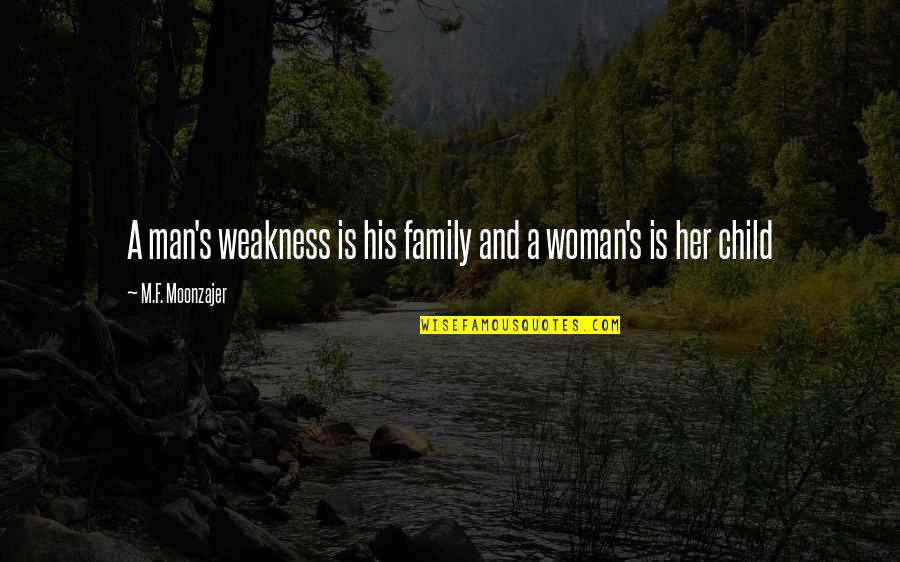 A man's weakness is his family and a woman's is her child
—
M.F. Moonzajer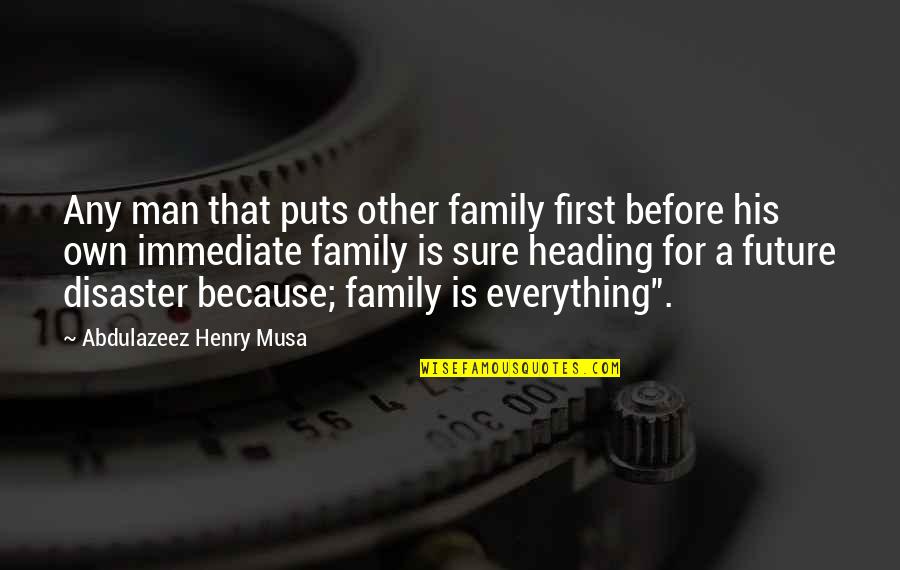 Any man that puts other family first before his own immediate family is sure heading for a future disaster because; family is everything".
—
Abdulazeez Henry Musa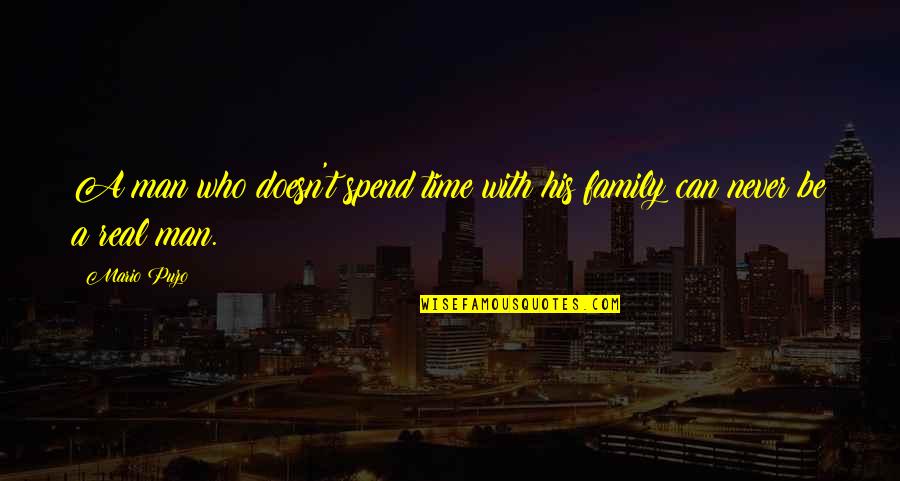 A man who doesn't spend time with his family can never be a real man.
—
Mario Puzo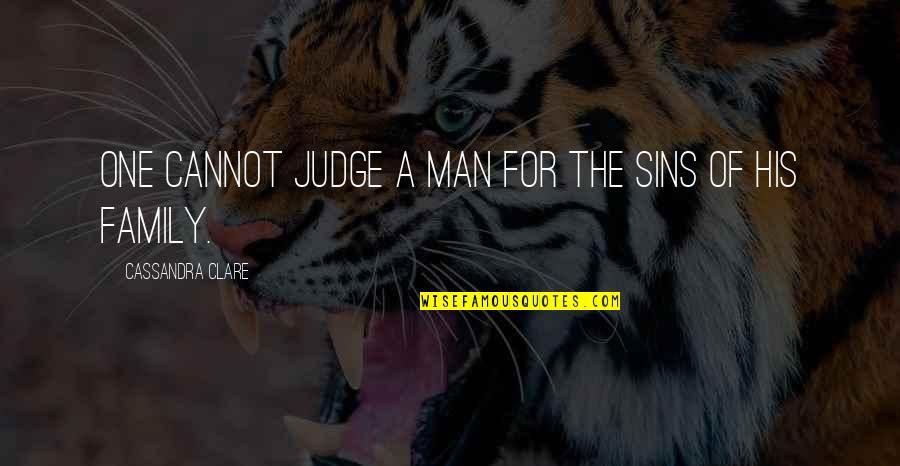 One cannot judge a man for the sins of his family.
—
Cassandra Clare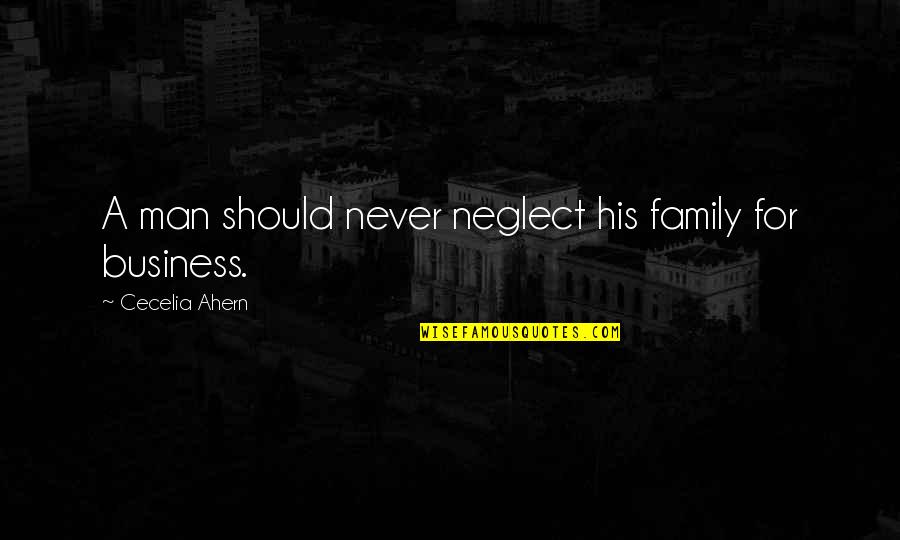 A man should never neglect his family for business.
—
Cecelia Ahern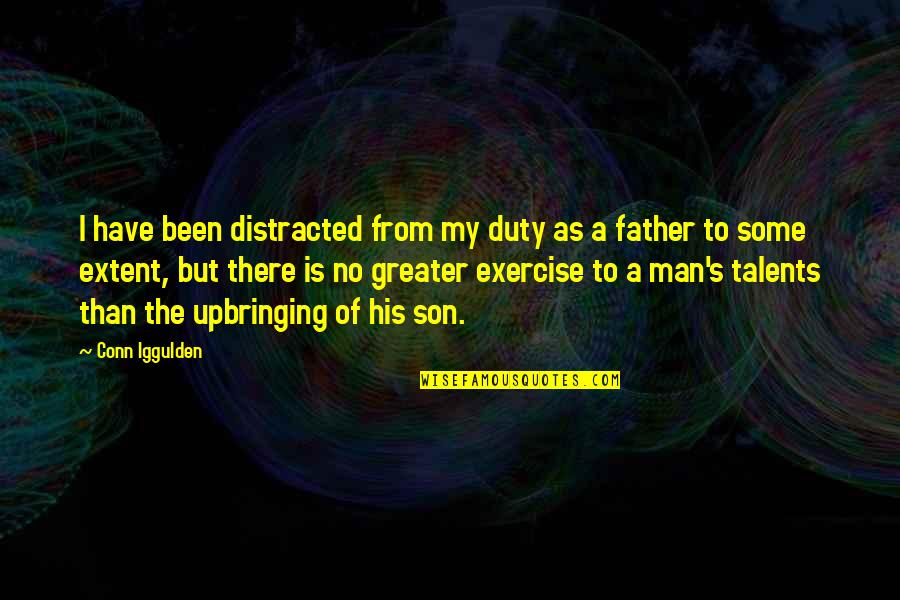 I have been distracted from my duty as a father to some extent, but there is no greater exercise to a man's talents than the upbringing of his son.
—
Conn Iggulden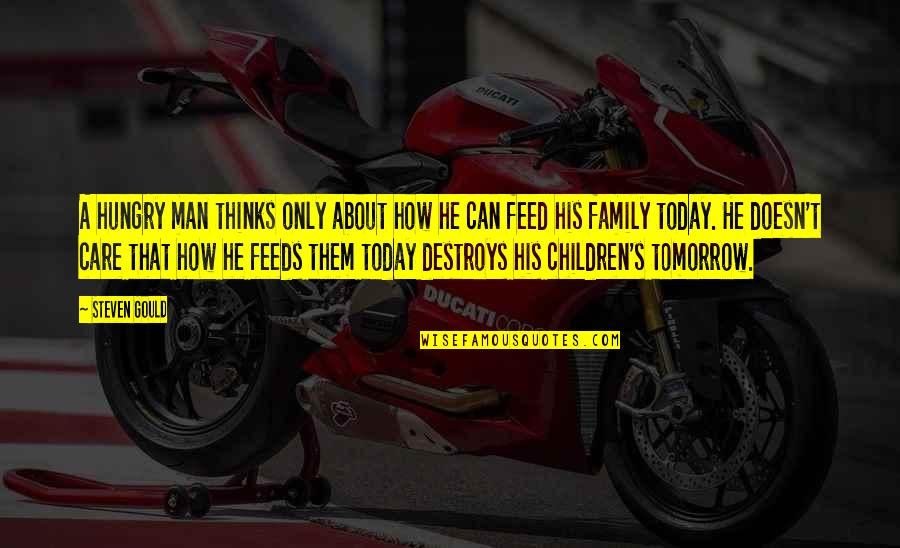 A hungry man thinks only about how he can feed his family today. He doesn't care that how he feeds them today destroys his children's tomorrow.
—
Steven Gould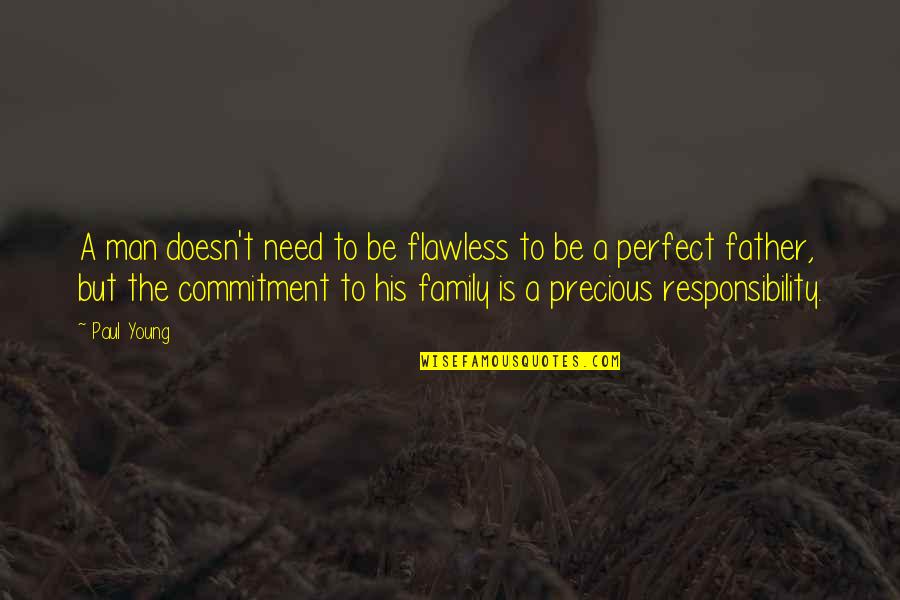 A man doesn't need to be flawless to be a perfect father, but the commitment to his family is a precious responsibility.
—
Paul Young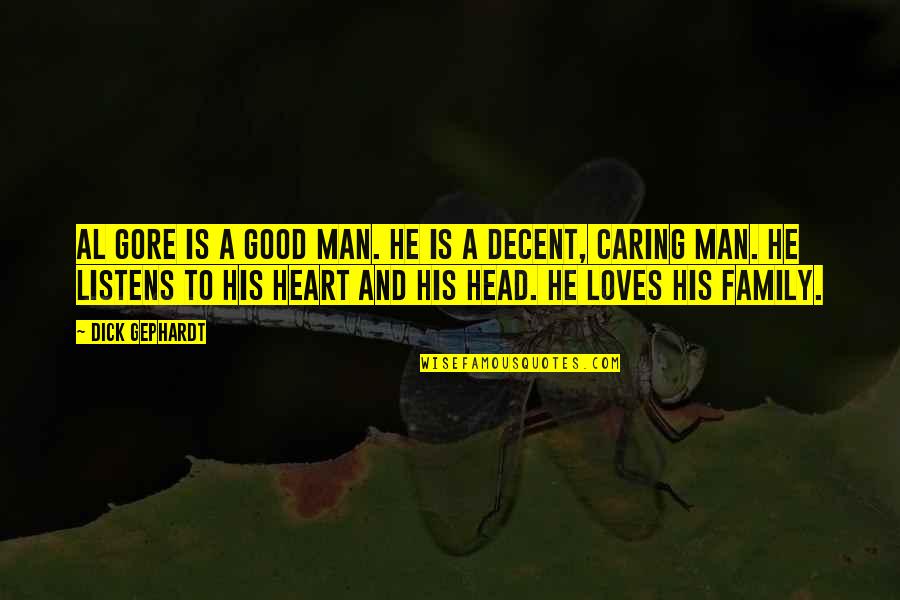 Al Gore is a good man. He is a decent, caring man. He listens to his heart and his head. He loves his family.
—
Dick Gephardt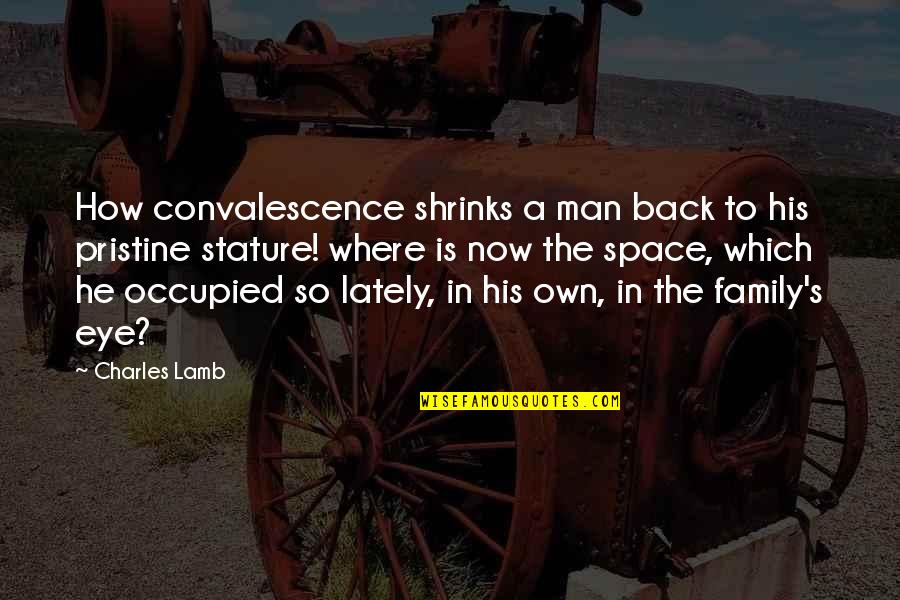 How convalescence shrinks a man back to his pristine stature! where is now the space, which he occupied so lately, in his own, in the family's eye?
—
Charles Lamb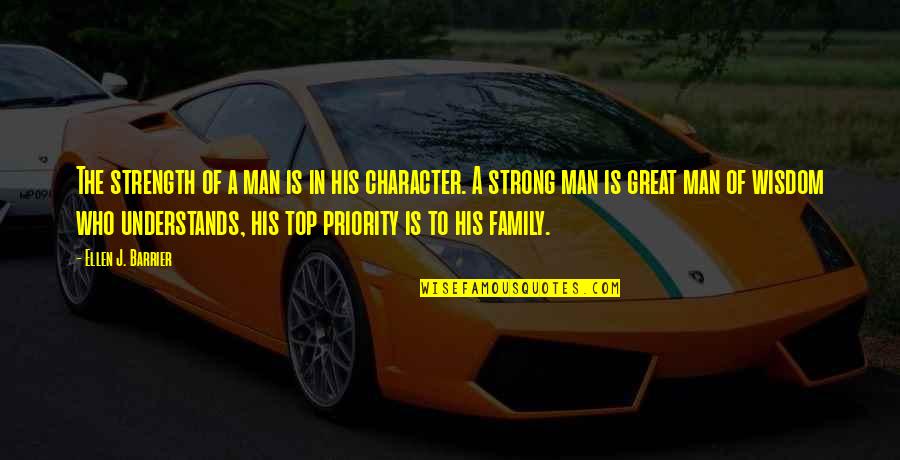 The strength of a man is in his character. A strong man is great man of wisdom who understands, his top priority is to his family.
—
Ellen J. Barrier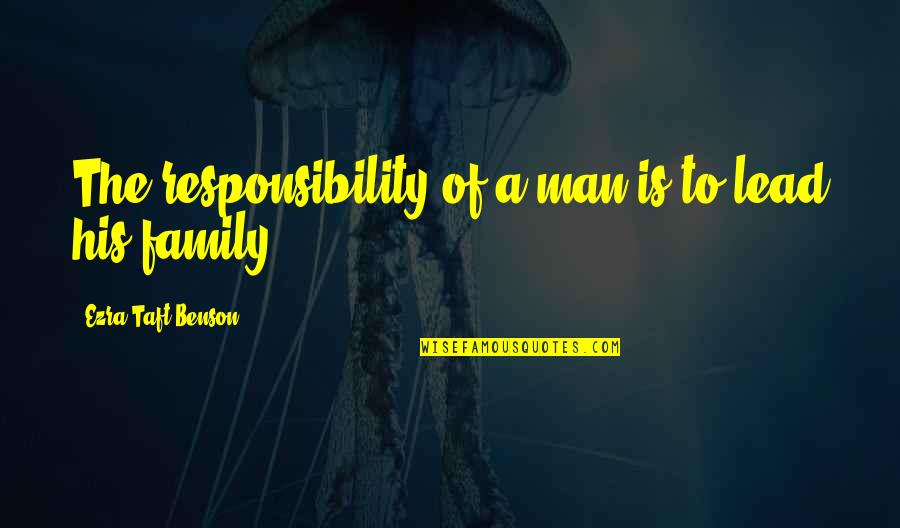 The responsibility of a man is to lead his family.
—
Ezra Taft Benson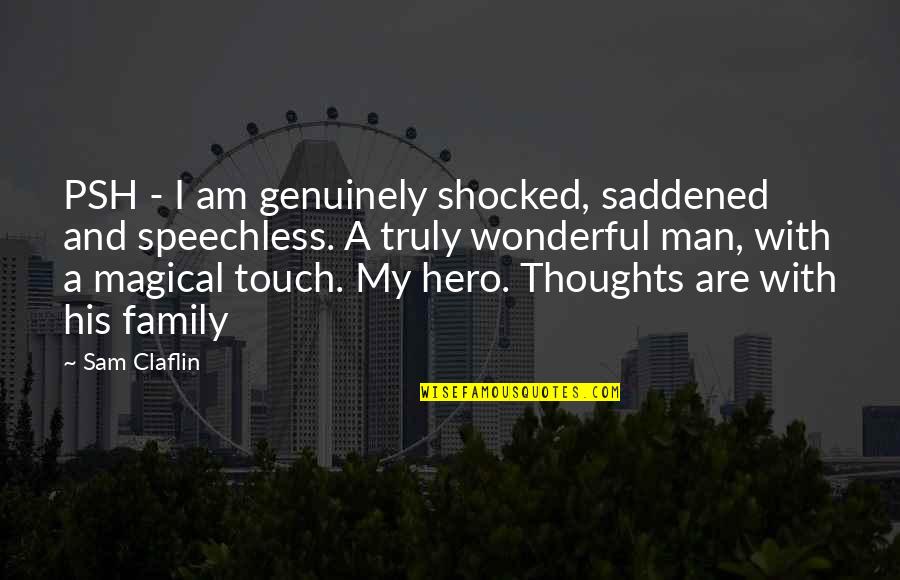 PSH - I am genuinely shocked, saddened and speechless. A truly wonderful man, with a magical touch. My hero. Thoughts are with his family
—
Sam Claflin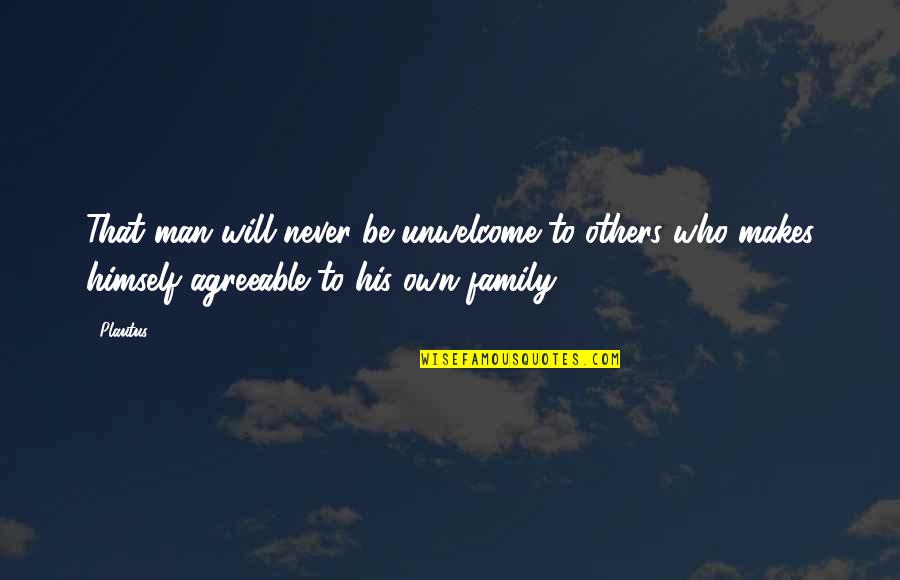 That man will never be unwelcome to others who makes himself agreeable to his own family. —
Plautus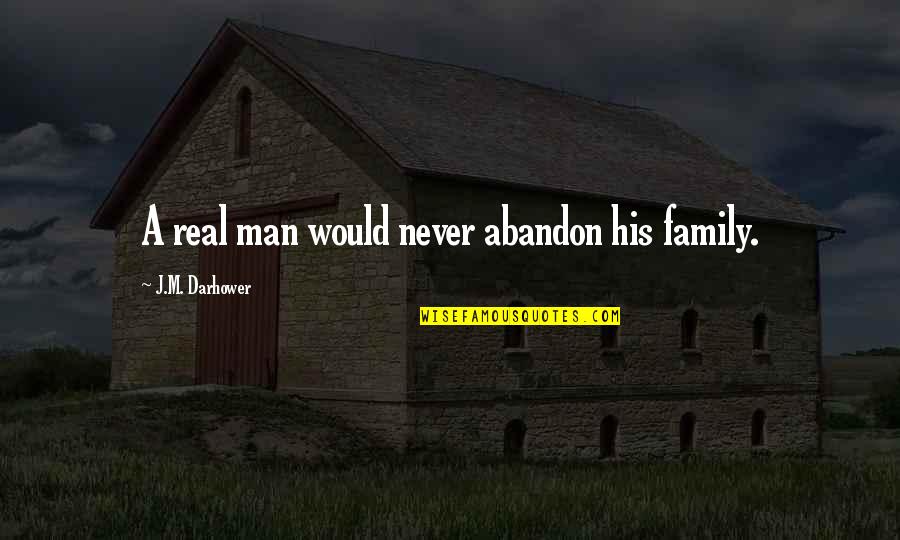 A real man would never abandon his family. —
J.M. Darhower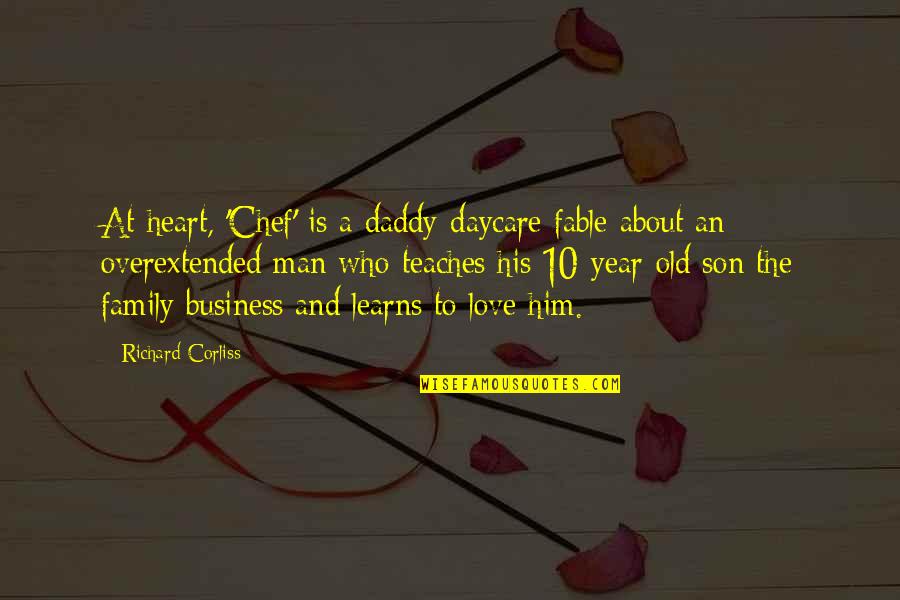 At heart, 'Chef' is a daddy-daycare fable about an overextended man who teaches his 10-year-old son the family business and learns to love him. —
Richard Corliss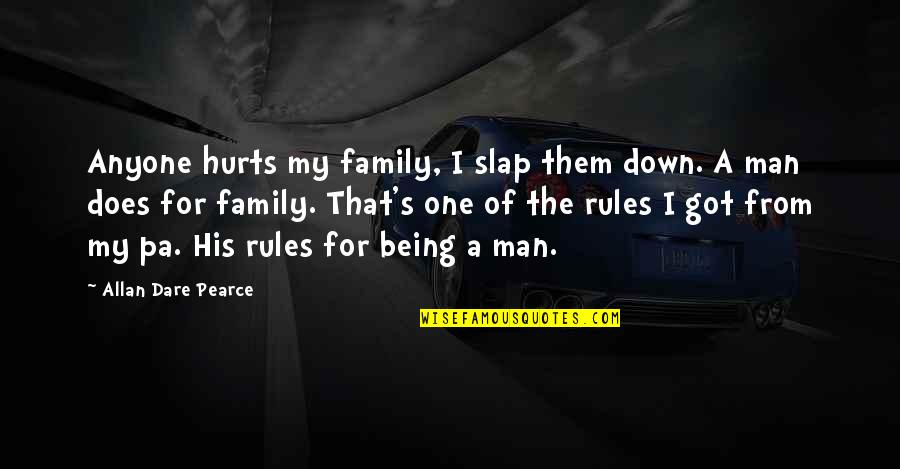 Anyone hurts my family, I slap them down. A man does for family. That's one of the rules I got from my pa. His rules for being a man. —
Allan Dare Pearce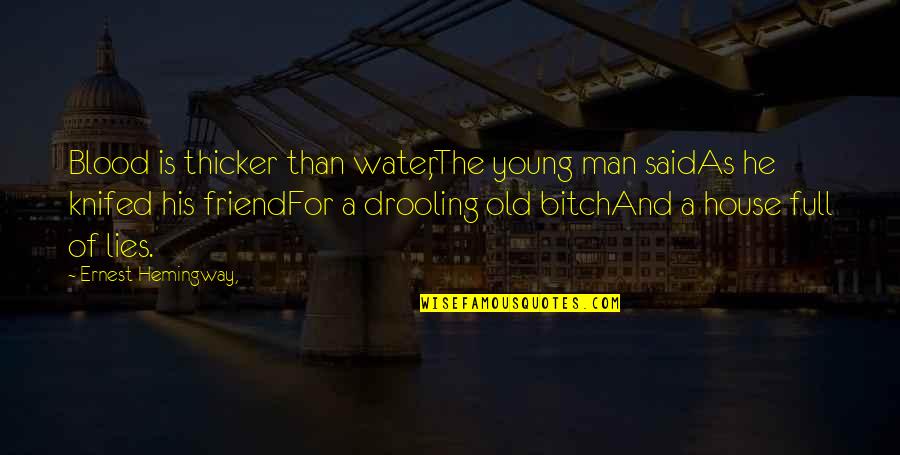 Blood is thicker than water,
The young man said
As he knifed his friend
For a drooling old bitch
And a house full of lies. —
Ernest Hemingway,
A liberal education ... frees a man from the prison-house of his class, race, time, place, background, family and even his nation. —
Robert M. Hutchins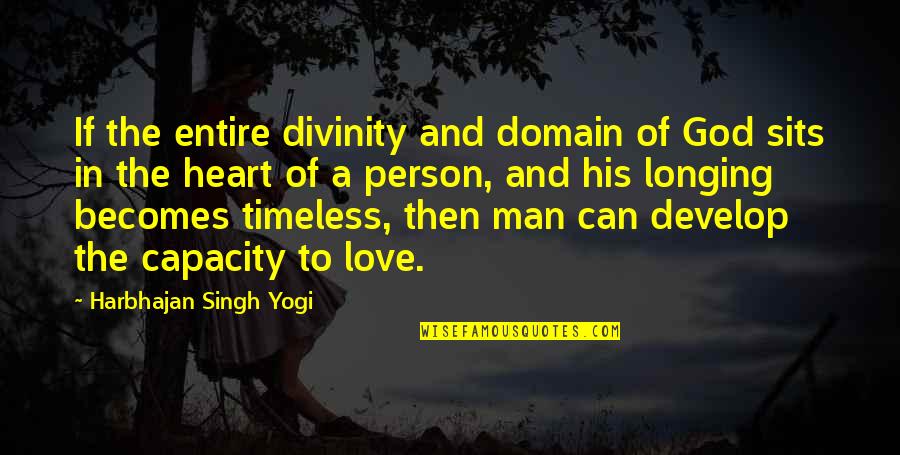 If the entire divinity and domain of God sits in the heart of a person, and his longing becomes timeless, then man can develop the capacity to love. —
Harbhajan Singh Yogi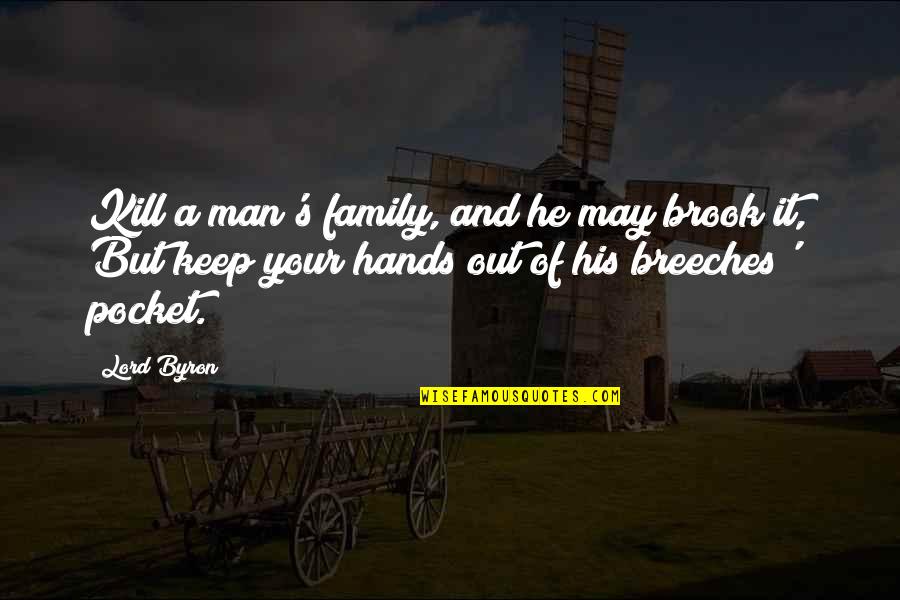 Kill a man's family, and he may brook it, But keep your hands out of his breeches' pocket. —
Lord Byron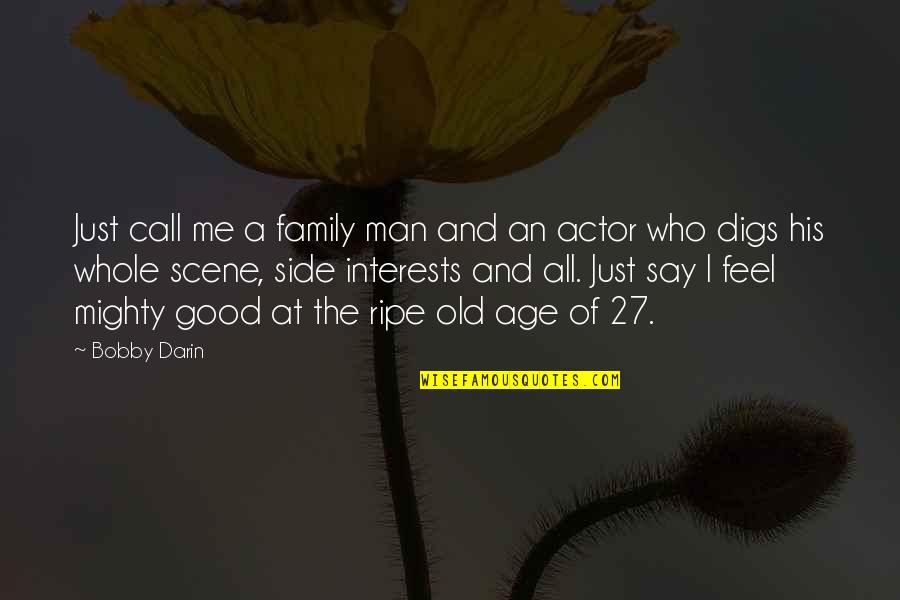 Just call me a family man and an actor who digs his whole scene, side interests and all. Just say I feel mighty good at the ripe old age of 27. —
Bobby Darin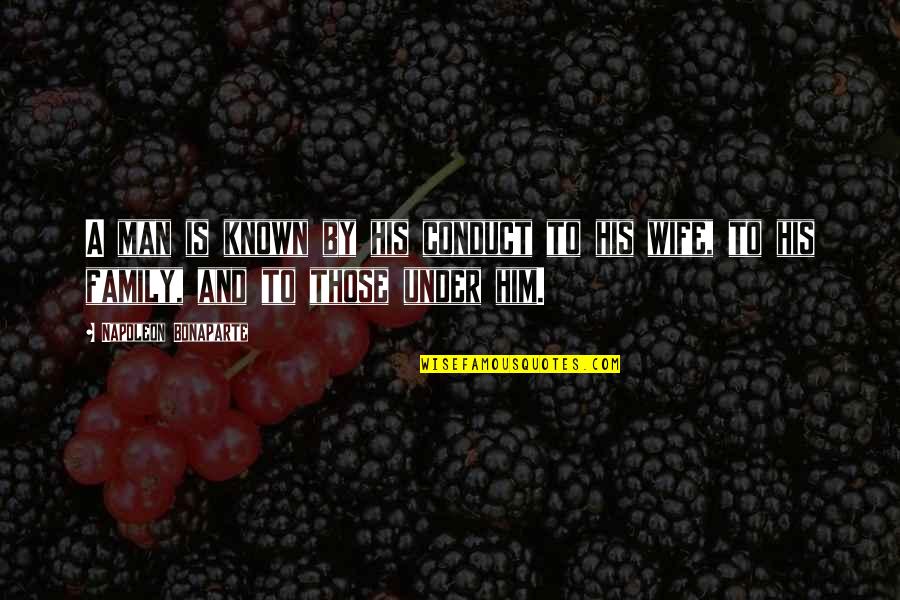 A man is known by his conduct to his wife, to his family, and to those under him. —
Napoleon Bonaparte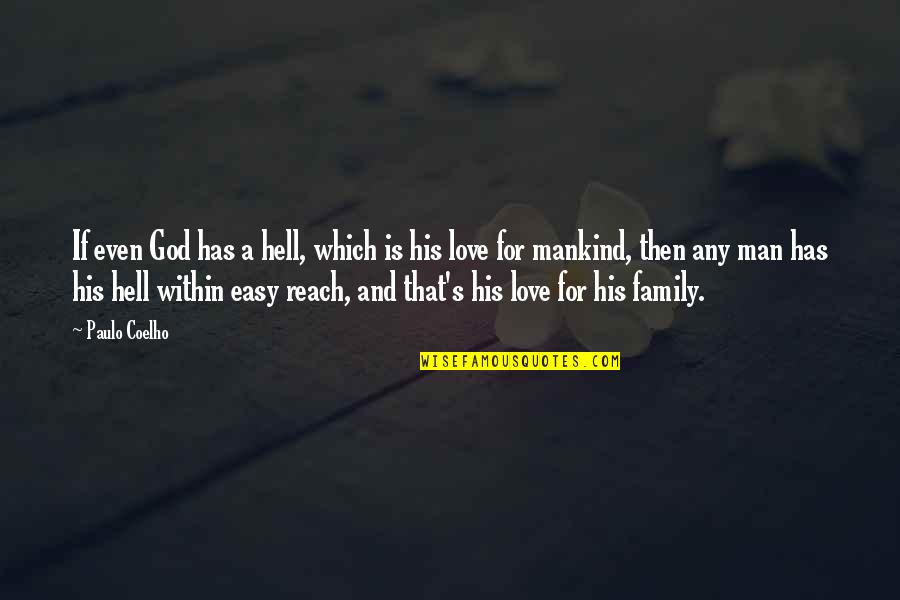 If even God has a hell, which is his love for mankind, then any man has his hell within easy reach, and that's his love for his family. —
Paulo Coelho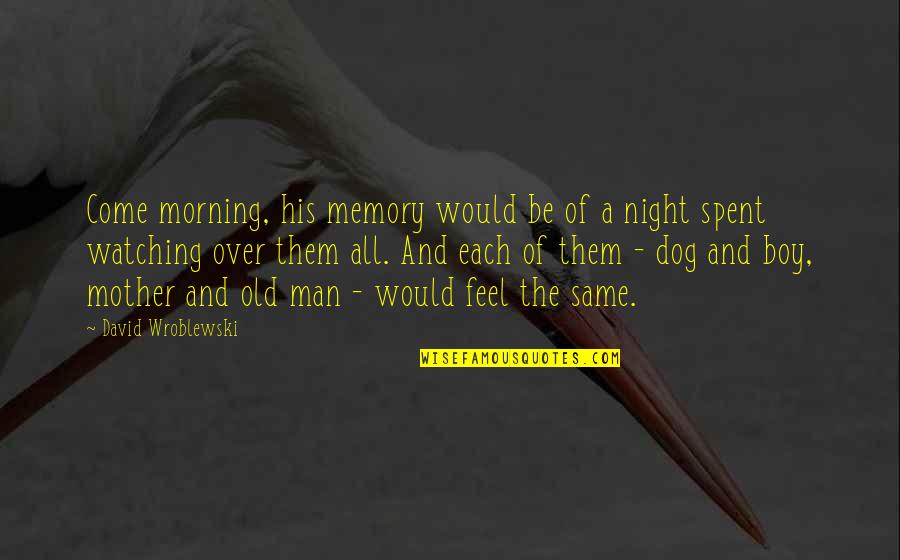 Come morning, his memory would be of a night spent watching over them all. And each of them - dog and boy, mother and old man - would feel the same. —
David Wroblewski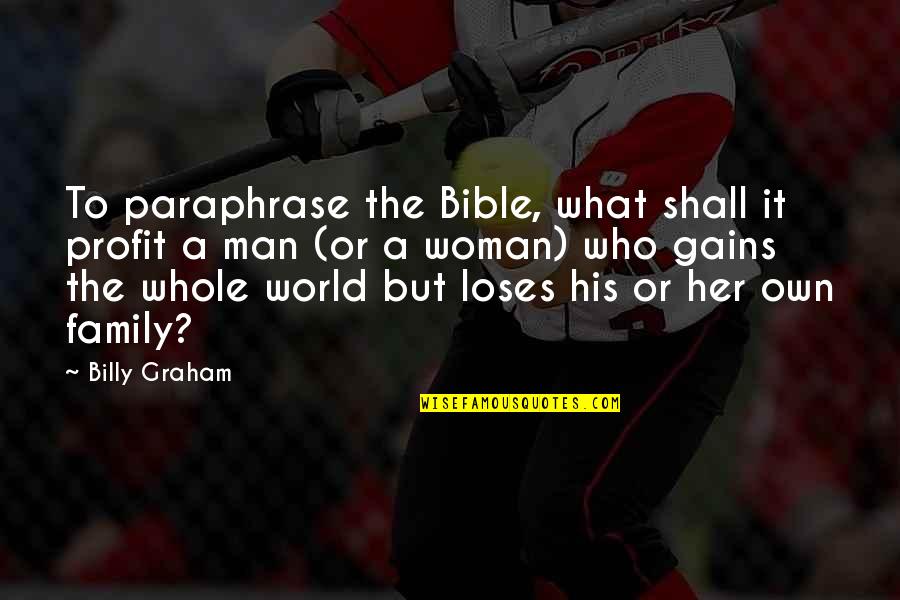 To paraphrase the Bible, what shall it profit a man (or a woman) who gains the whole world but loses his or her own family? —
Billy Graham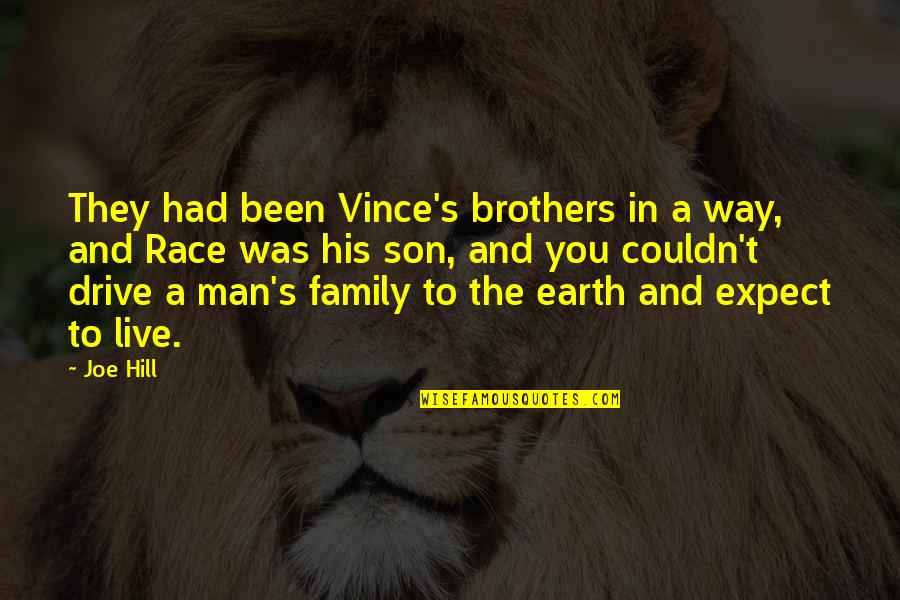 They had been Vince's brothers in a way, and Race was his son, and you couldn't drive a man's family to the earth and expect to live. —
Joe Hill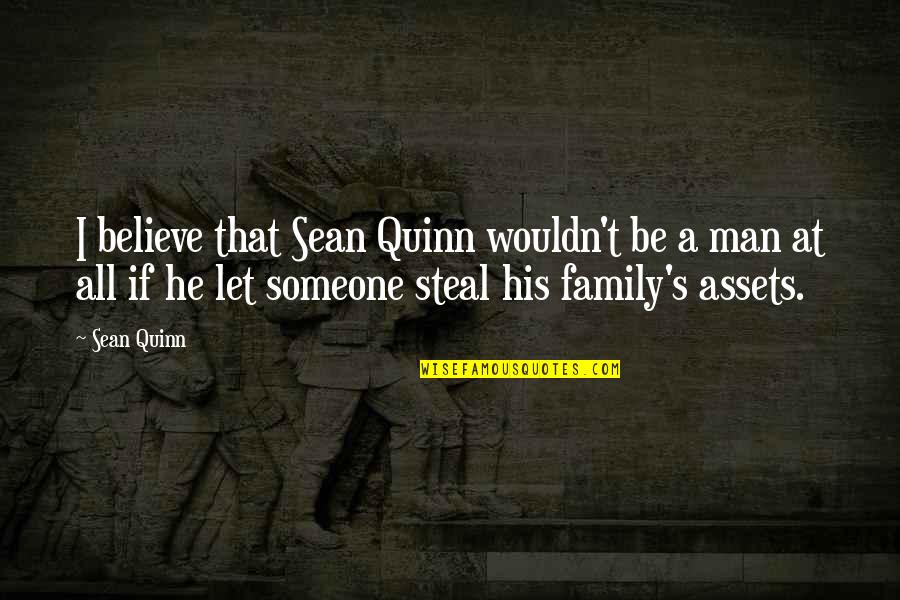 I believe that Sean Quinn wouldn't be a man at all if he let someone steal his family's assets. —
Sean Quinn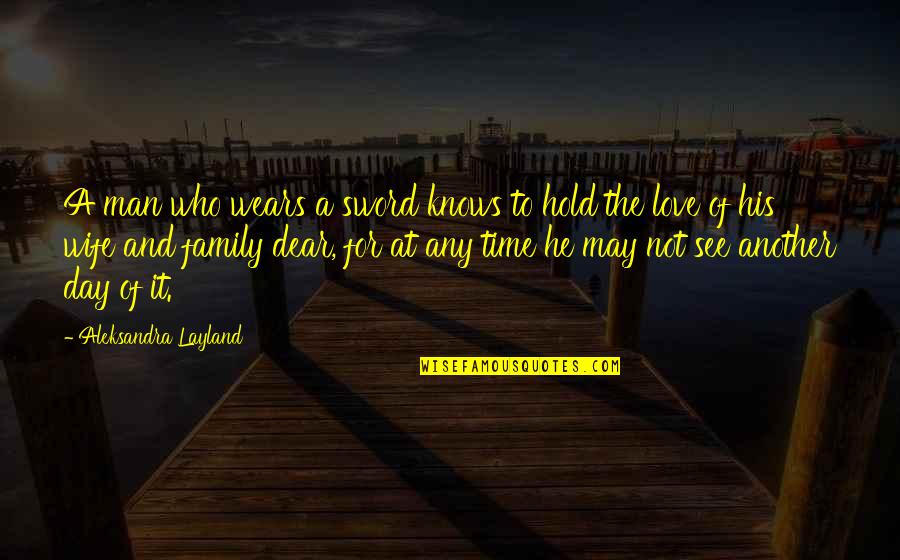 A man who wears a sword knows to hold the love of his wife and family dear, for at any time he may not see another day of it. —
Aleksandra Layland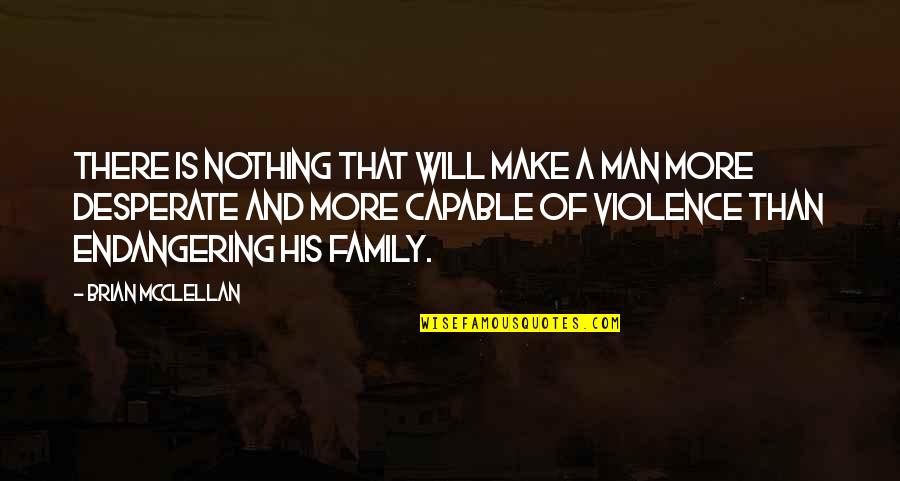 There is nothing that will make a man more desperate and more capable of violence than endangering his family. —
Brian McClellan
I am a traditional man. I'm a product of a traditional man. He sacrificed everything for his family. —
Andy Garcia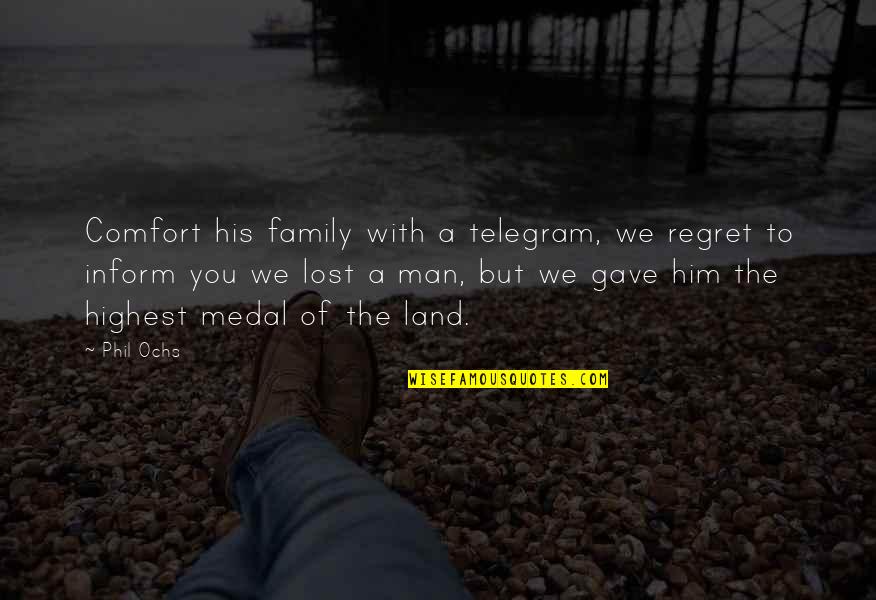 Comfort his family with a telegram, we regret to inform you we lost a man, but we gave him the highest medal of the land. —
Phil Ochs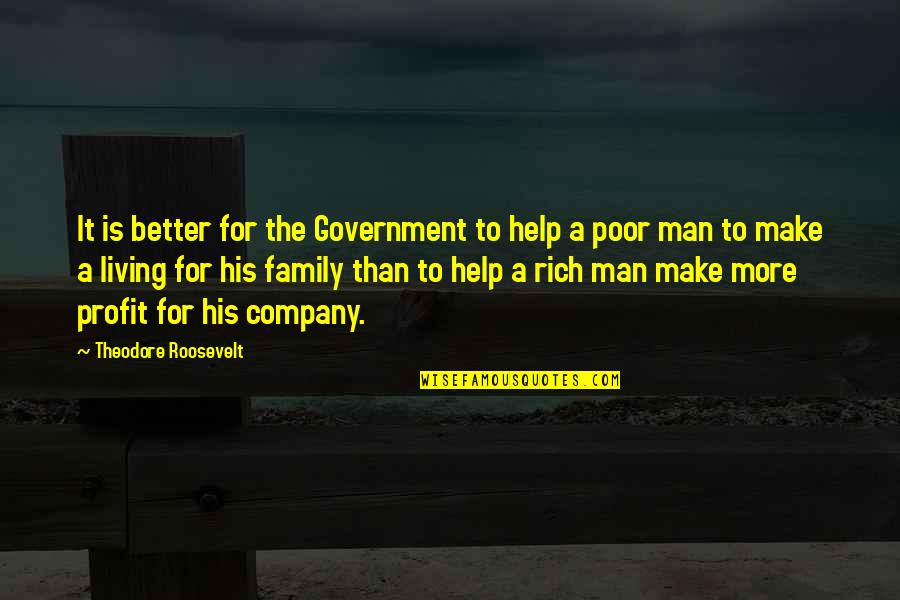 It is better for the Government to help a poor man to make a living for his family than to help a rich man make more profit for his company. —
Theodore Roosevelt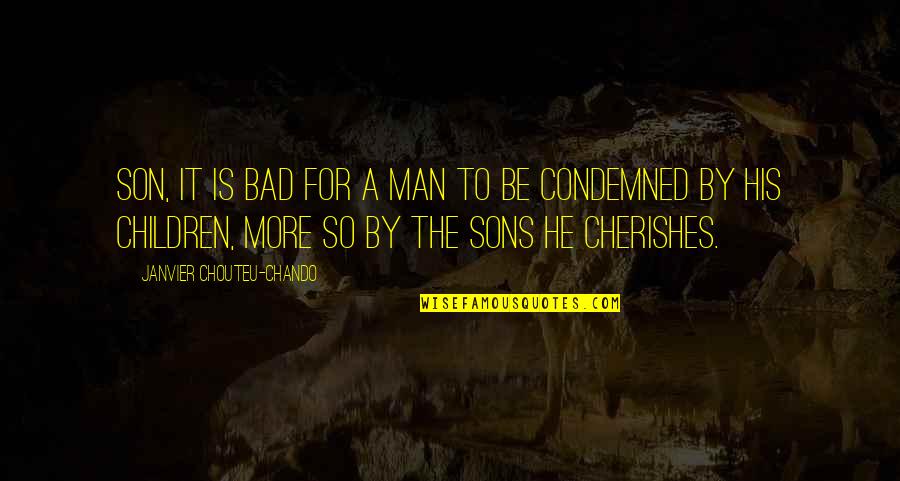 Son, it is bad for a man to be condemned by his children, more so by the sons he cherishes. —
Janvier Chouteu-Chando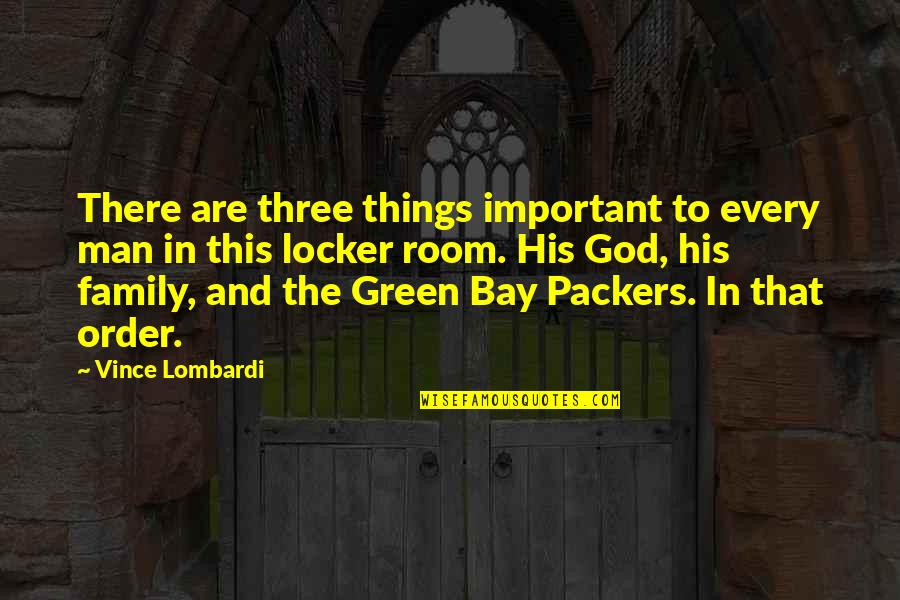 There are three things important to every man in this locker room. His God, his family, and the Green Bay Packers. In that order. —
Vince Lombardi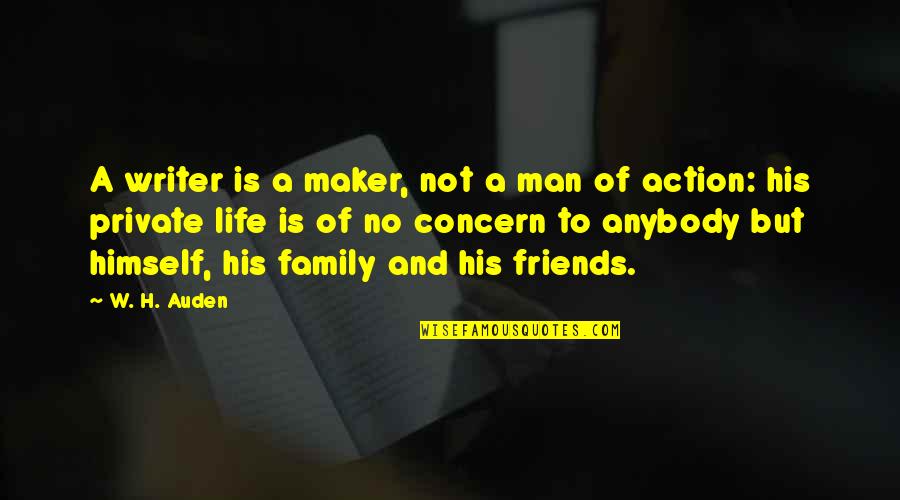 A writer is a maker, not a man of action: his private life is of no concern to anybody but himself, his family and his friends. —
W. H. Auden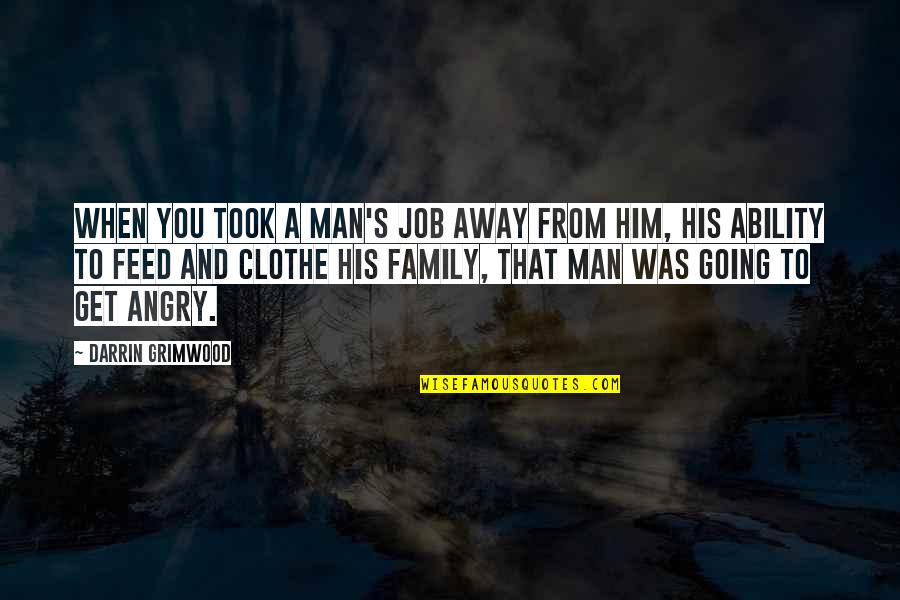 When you took a man's job away from him, his ability to feed and clothe his family, that man was going to get angry. —
Darrin Grimwood
A man must have a battle to fight, a great mission to his life that involves and yet transcends even home and family, —
John Eldredge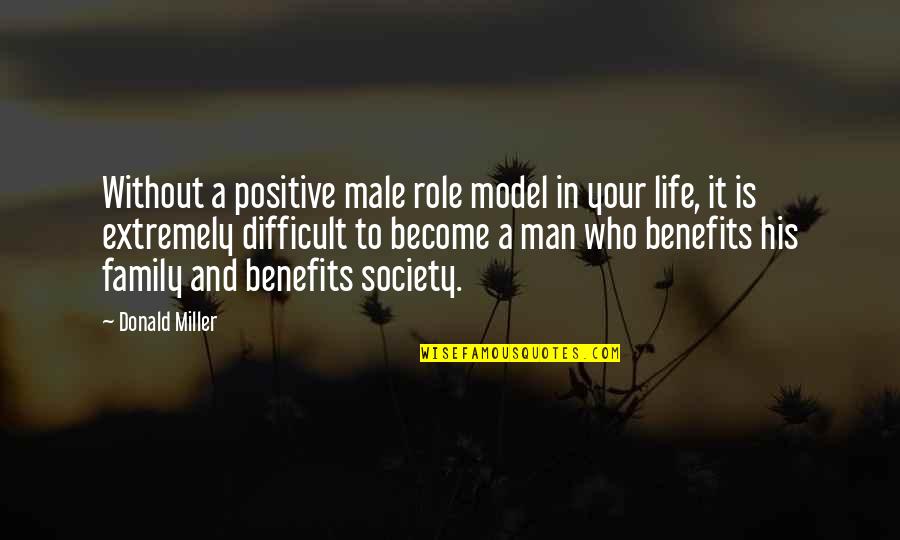 Without a positive male role model in your life, it is extremely difficult to become a man who benefits his family and benefits society. —
Donald Miller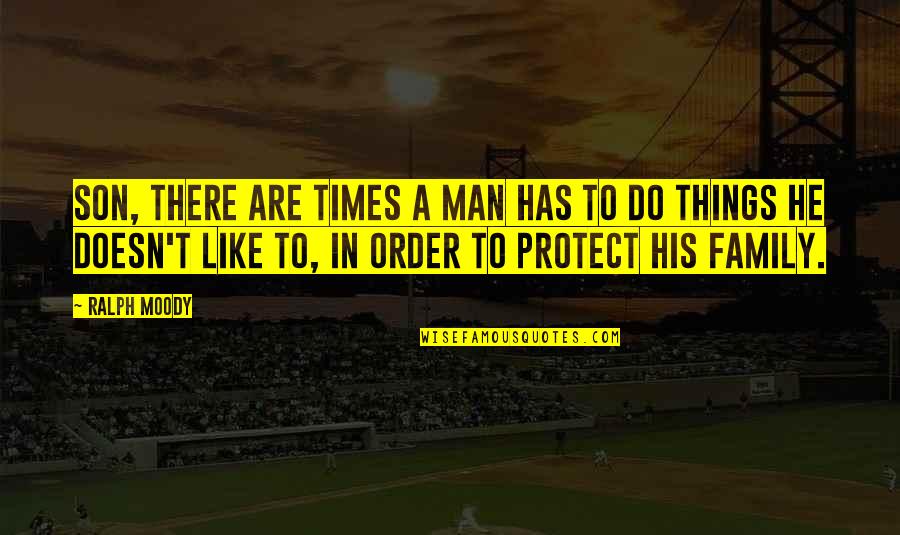 Son, there are times a man has to do things he doesn't like to, in order to protect his family. —
Ralph Moody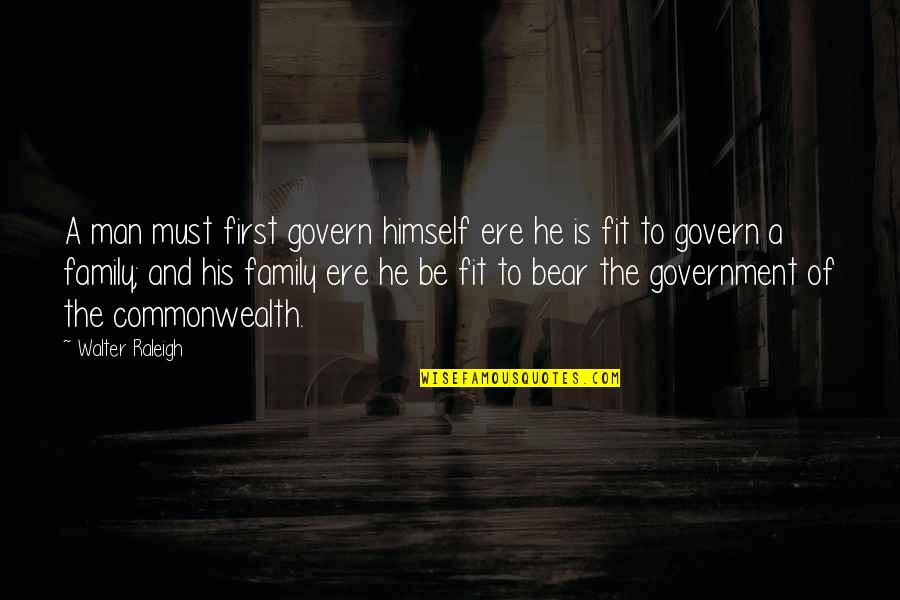 A man must first govern himself ere he is fit to govern a family; and his family ere he be fit to bear the government of the commonwealth. —
Walter Raleigh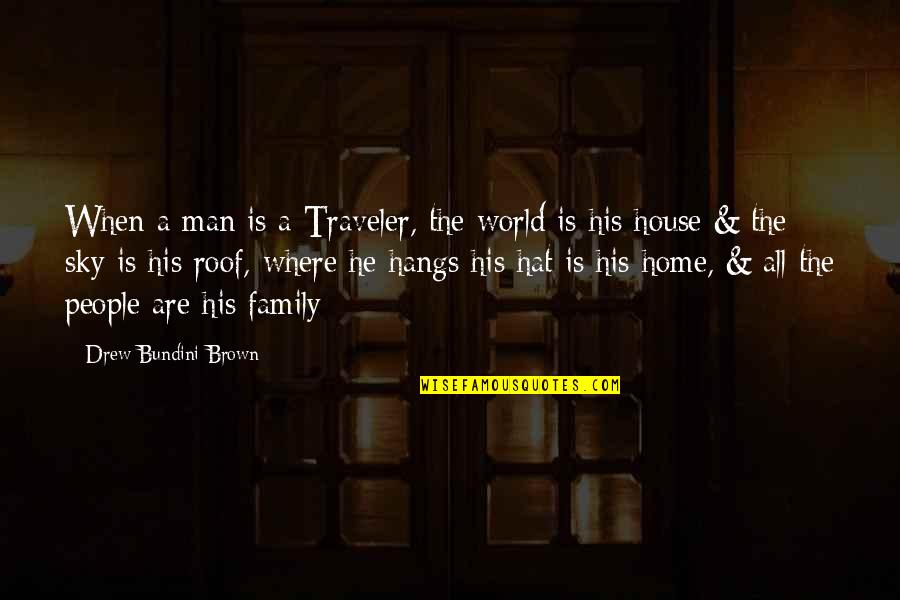 When a man is a Traveler, the world is his house & the sky is his roof, where he hangs his hat is his home, & all the people are his family —
Drew Bundini Brown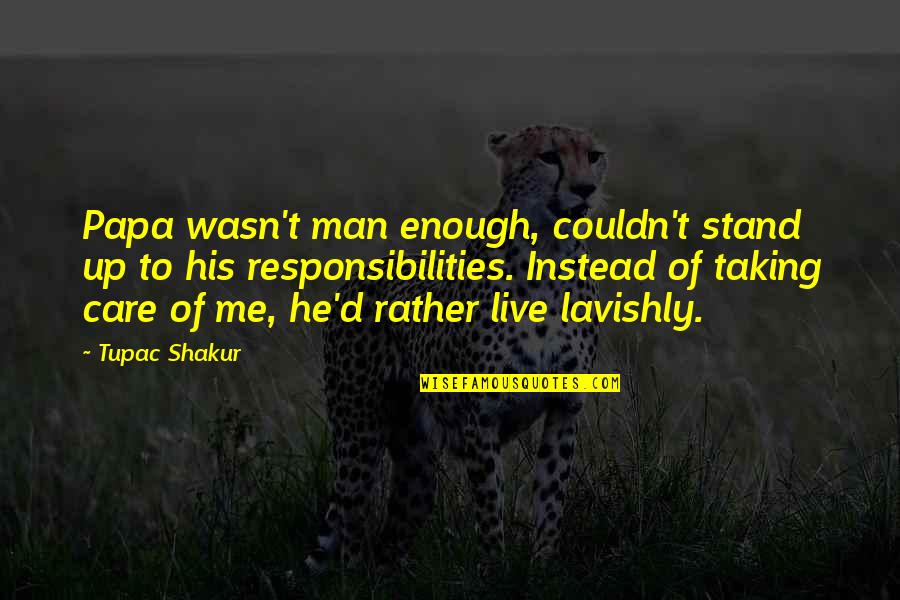 Papa wasn't man enough, couldn't stand up to his responsibilities. Instead of taking care of me, he'd rather live lavishly. —
Tupac Shakur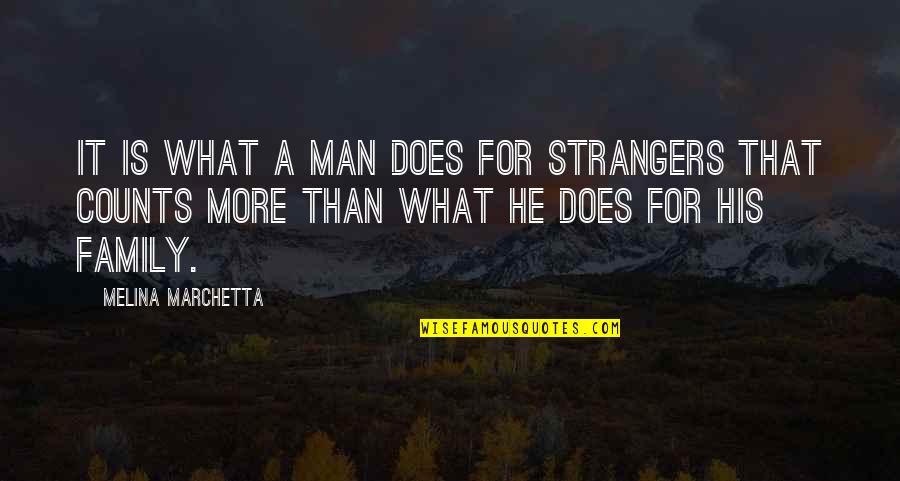 It is what a man does for strangers that counts more than what he does for his family. —
Melina Marchetta
A man should not be made to answer for his family. —
Eleanor Catton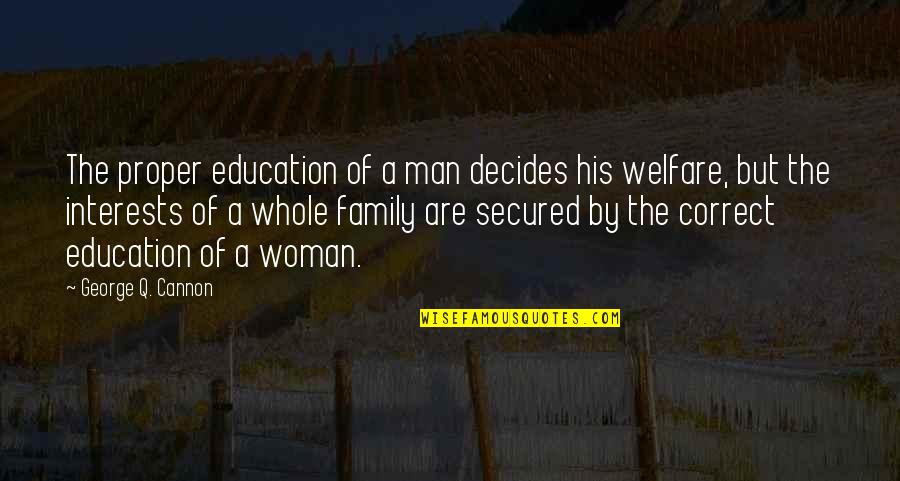 The proper education of a man decides his welfare, but the interests of a whole family are secured by the correct education of a woman. —
George Q. Cannon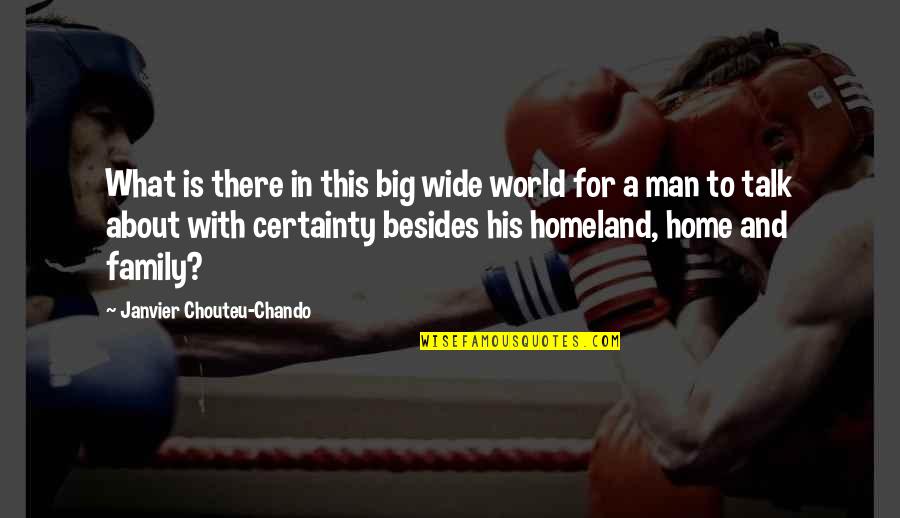 What is there in this big wide world for a man to talk about with certainty besides his homeland, home and family? —
Janvier Chouteu-Chando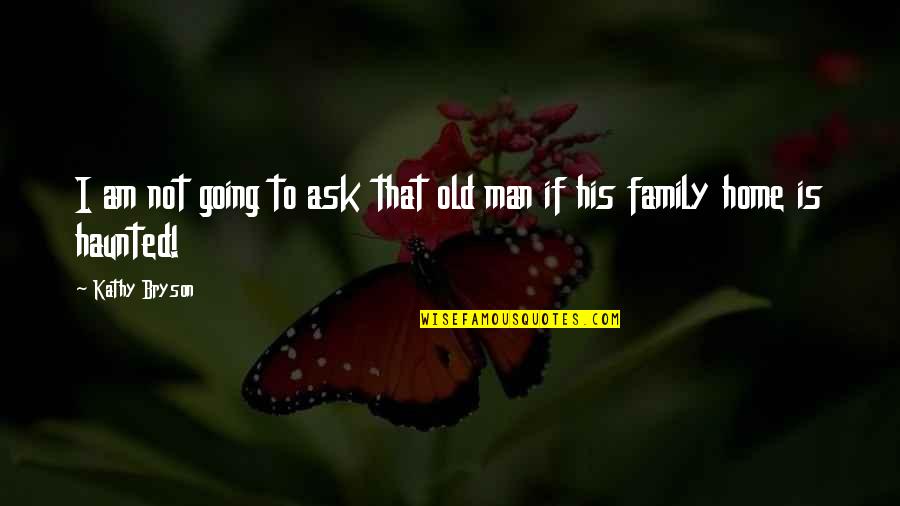 I am not going to ask that old man if his family home is haunted! —
Kathy Bryson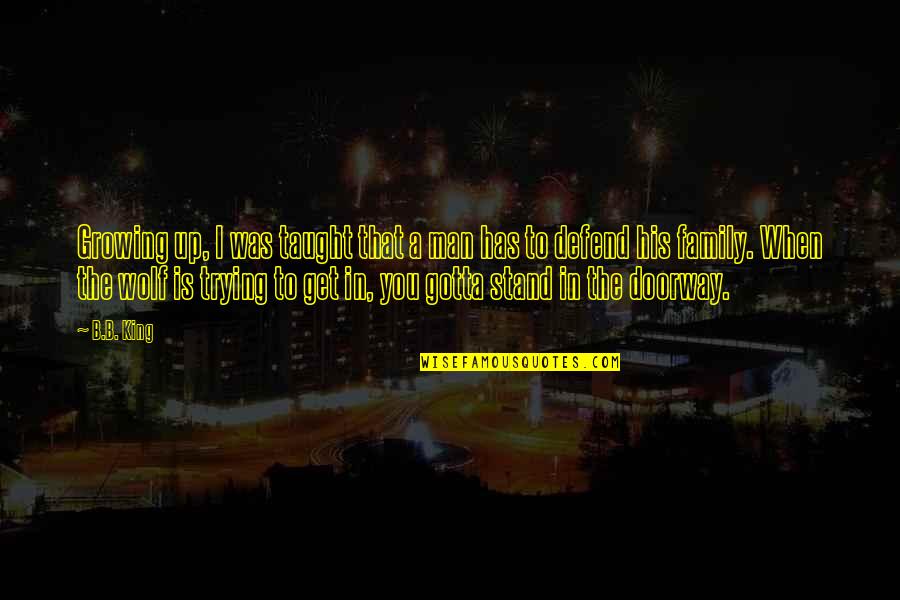 Growing up, I was taught that a man has to defend his family. When the wolf is trying to get in, you gotta stand in the doorway. —
B.B. King