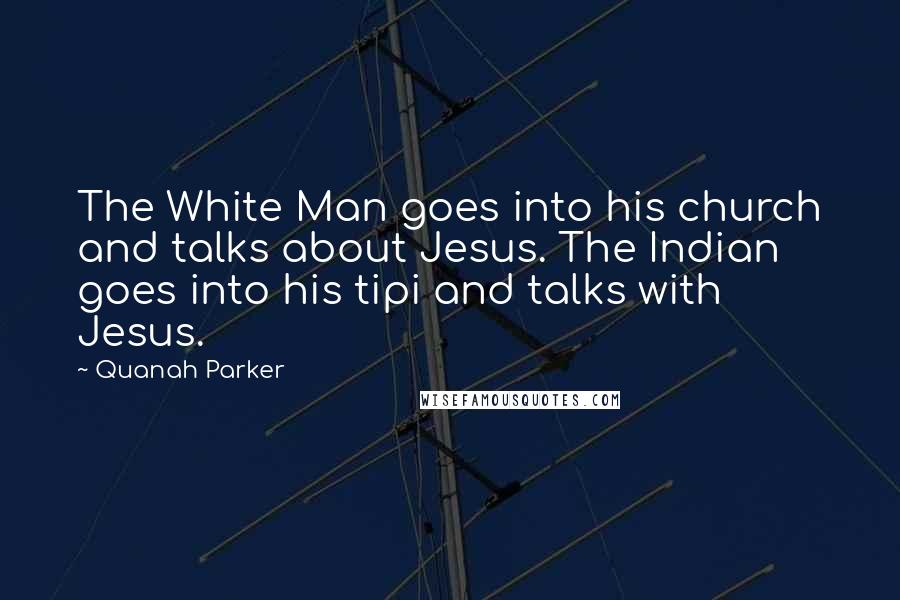 The White Man goes into his church and talks about Jesus. The Indian goes into his tipi and talks with Jesus.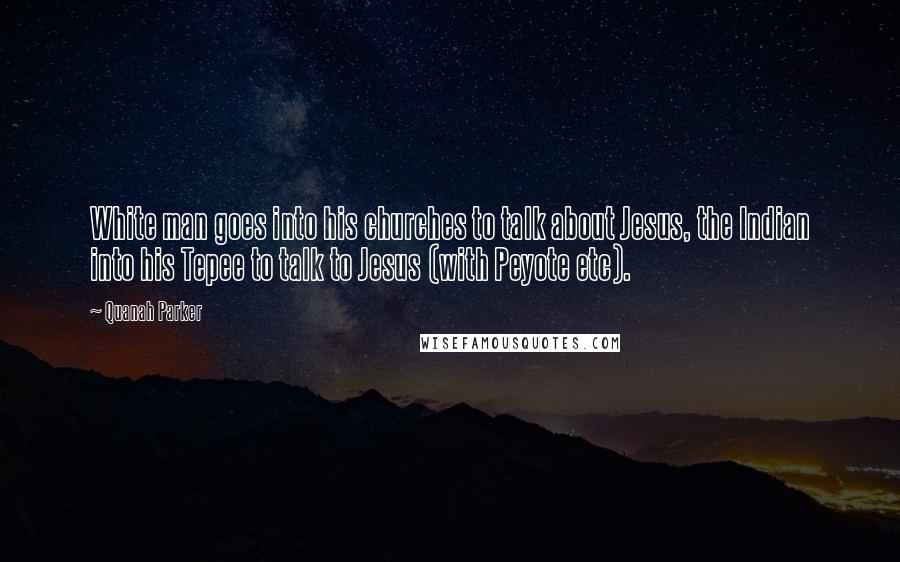 White man goes into his churches to talk about Jesus, the Indian into his Tepee to talk to Jesus (with Peyote etc).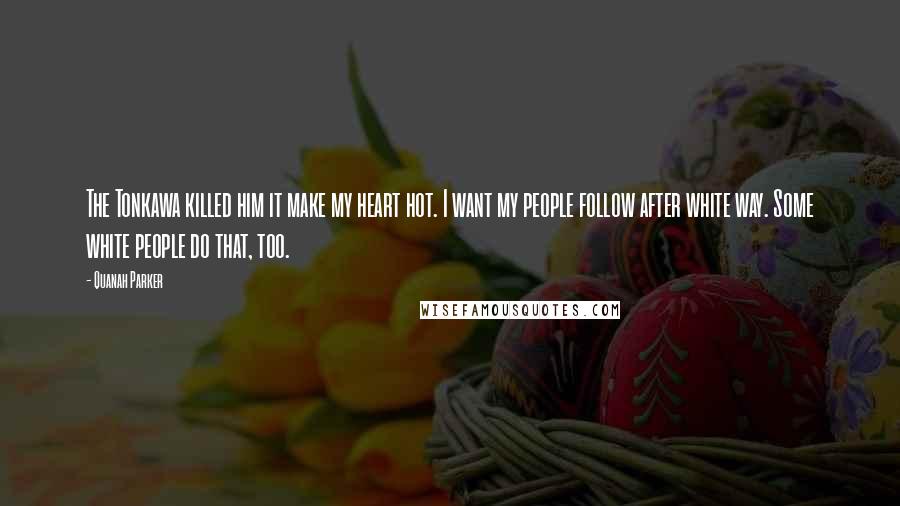 The Tonkawa killed him it make my heart hot. I want my people follow after white way. Some white people do that, too.