Nancy Baker Quotes
Top 4 wise famous quotes and sayings by Nancy Baker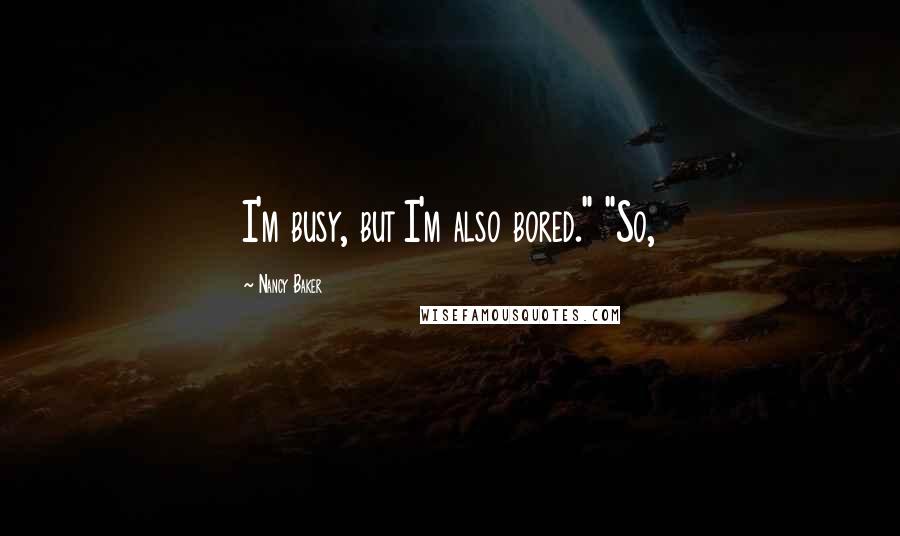 I'm busy, but I'm also bored." "So,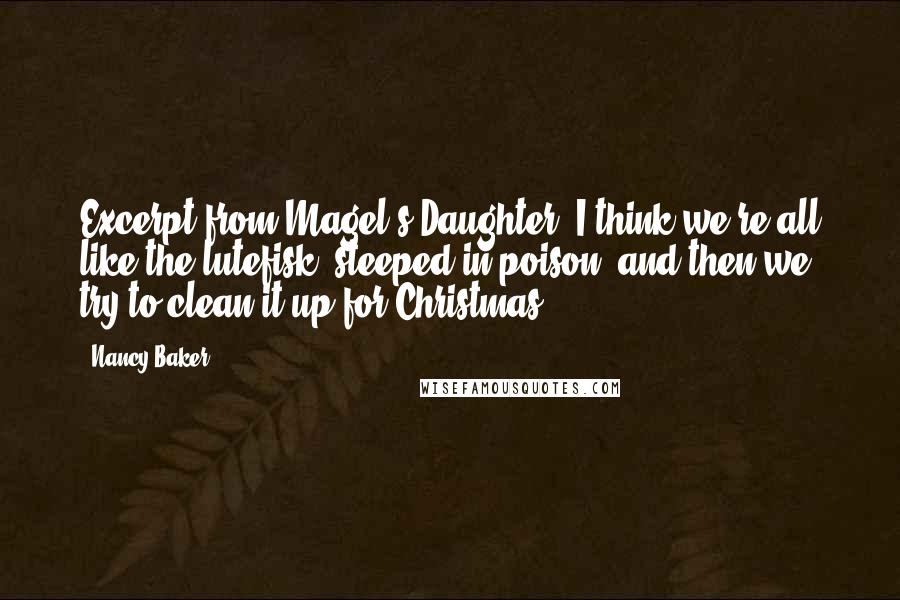 Excerpt from Magel's Daughter:
"I think we're all like the lutefisk, steeped in poison, and then we try to clean it up for Christmas.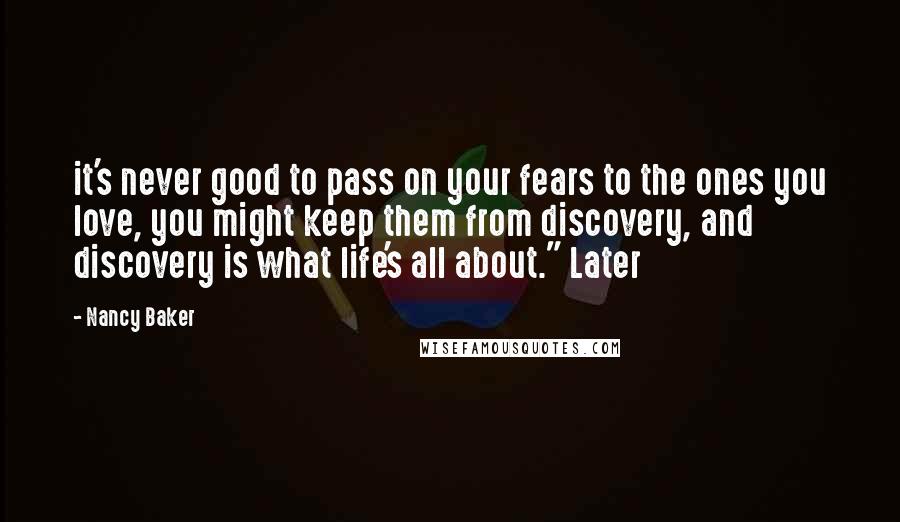 it's never good to pass on your fears to the ones you love, you might keep them from discovery, and discovery is what life's all about." Later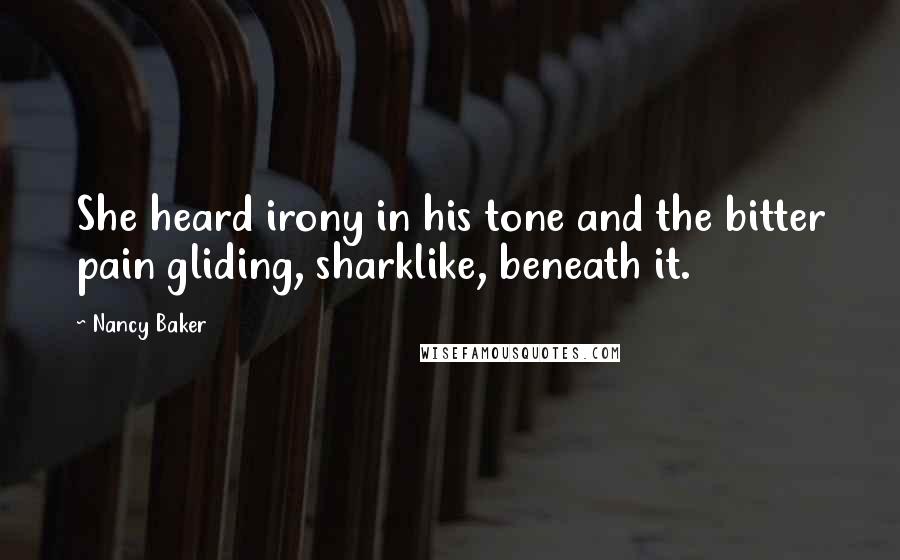 She heard irony in his tone and the bitter pain gliding, sharklike, beneath it.