Mary Francis Kennedy Fisher Quotes
Top 17 wise famous quotes and sayings by Mary Francis Kennedy Fisher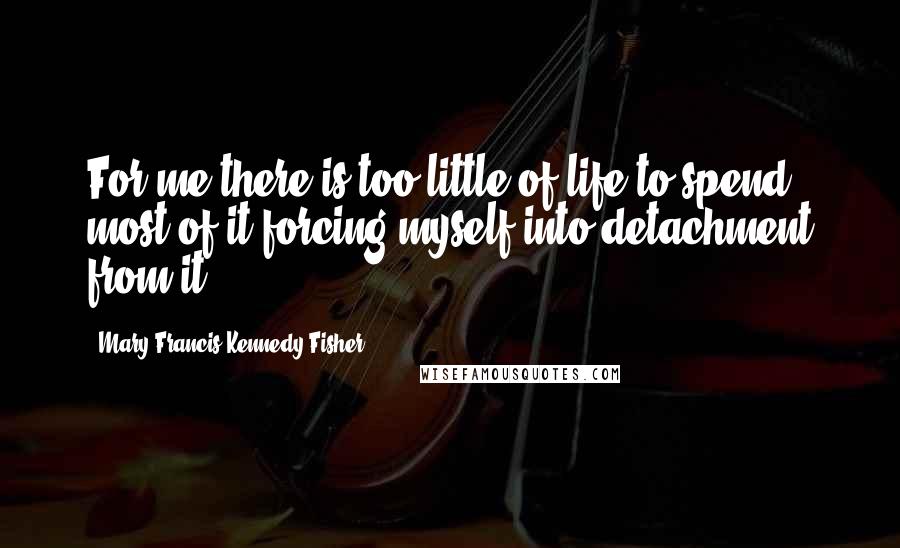 For me there is too little of life to spend most of it forcing myself into detachment from it.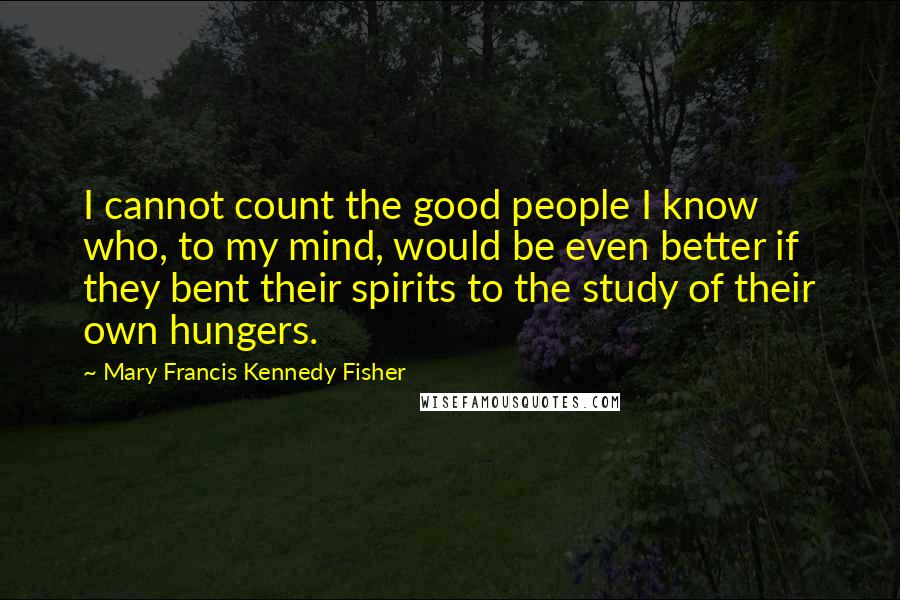 I cannot count the good people I know who, to my mind, would be even better if they bent their spirits to the study of their own hungers.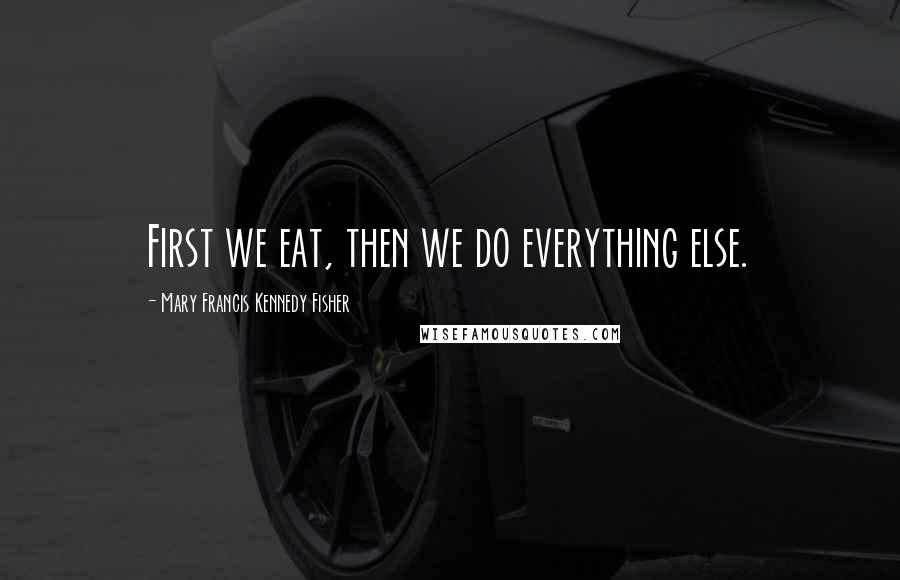 First we eat, then we do everything else.
As I remember, the worst result of a World War II block was a flood of Argentine Gin. Sensitive martini-boys and Gibson-girls still shudder ...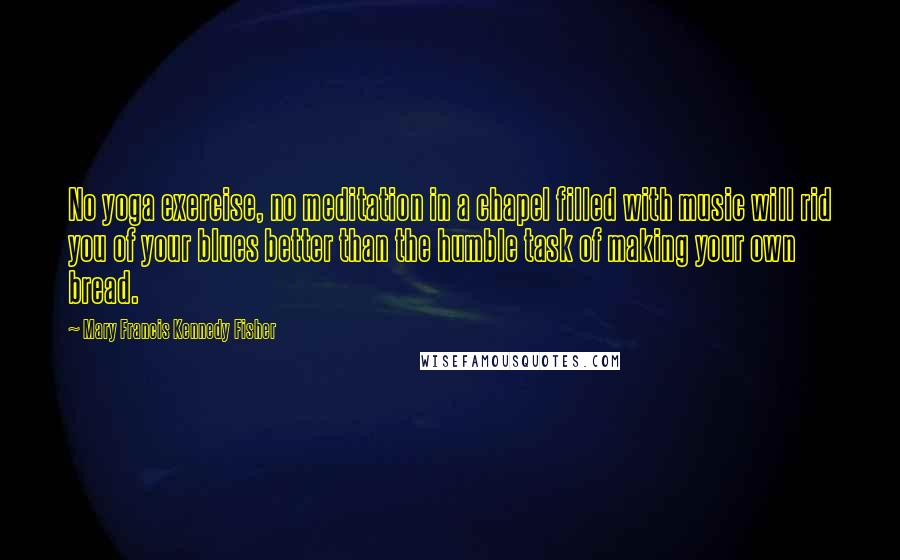 No yoga exercise, no meditation in a chapel filled with music will rid you of your blues better than the humble task of making your own bread.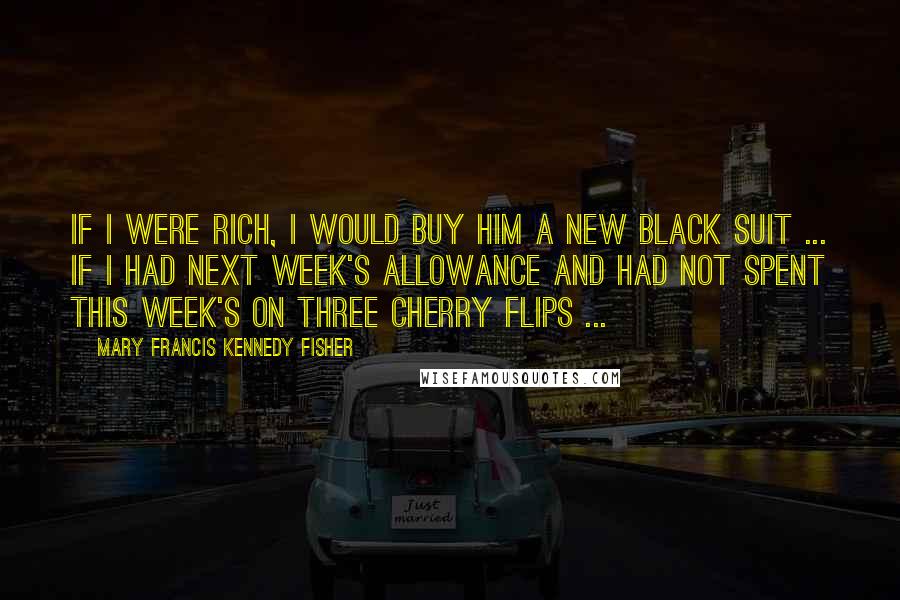 If I were rich, I would buy him a new black suit ... If I had next week's allowance and had not spent this week's on three Cherry Flips ...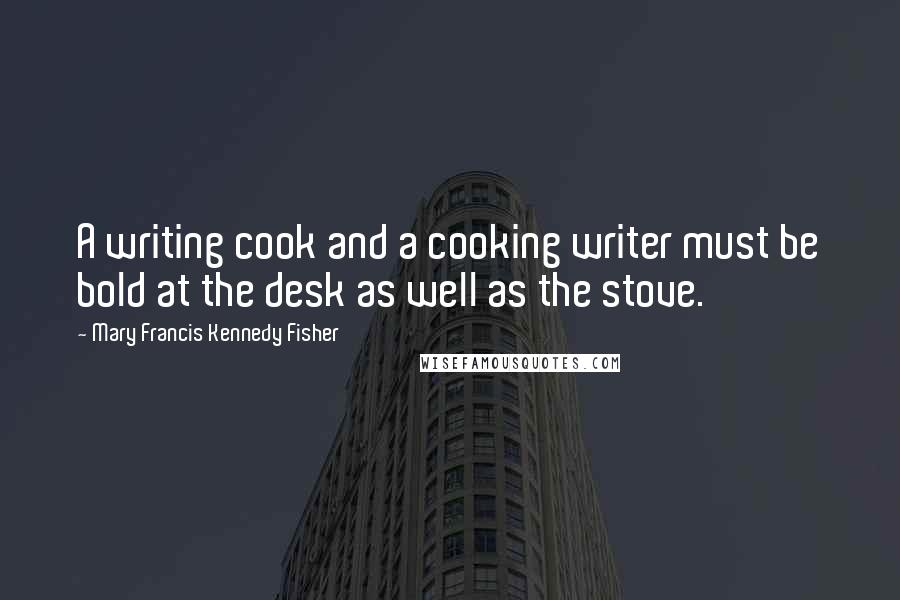 A writing cook and a cooking writer must be bold at the desk as well as the stove.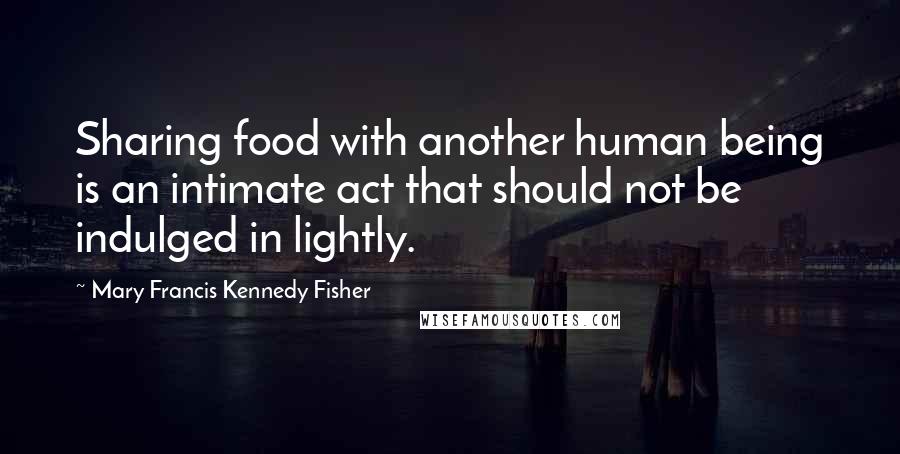 Sharing food with another human being is an intimate act that should not be indulged in lightly.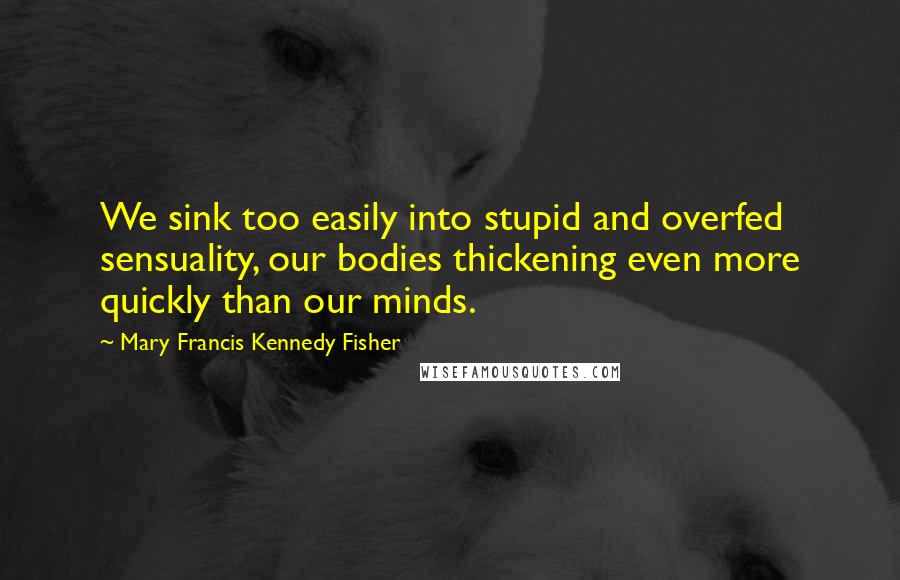 We sink too easily into stupid and overfed sensuality, our bodies thickening even more quickly than our minds.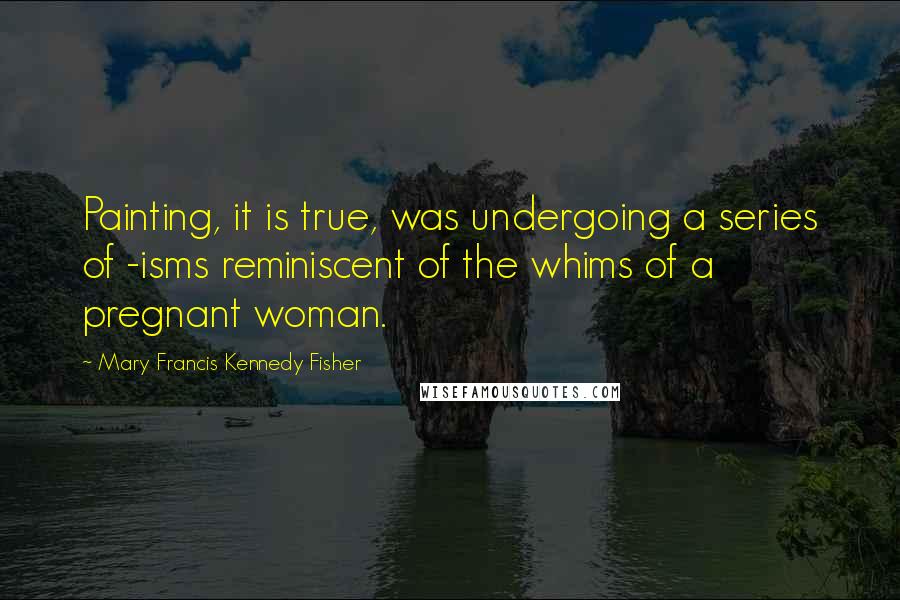 Painting, it is true, was undergoing a series of -isms reminiscent of the whims of a pregnant woman.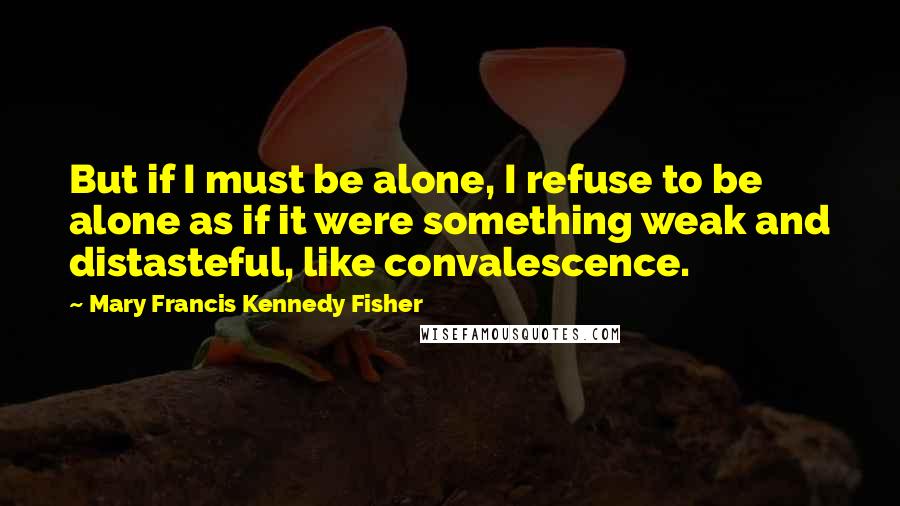 But if I must be alone, I refuse to be alone as if it were something weak and distasteful, like convalescence.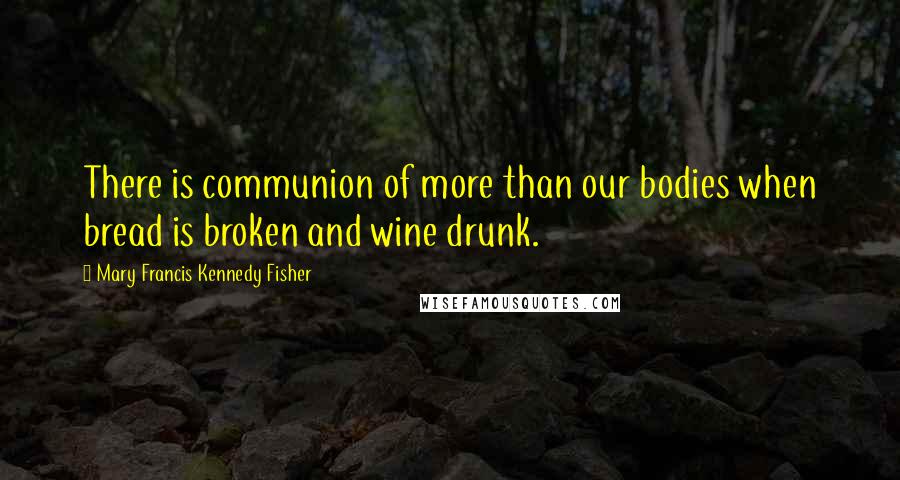 There is communion of more than our bodies when bread is broken and wine drunk.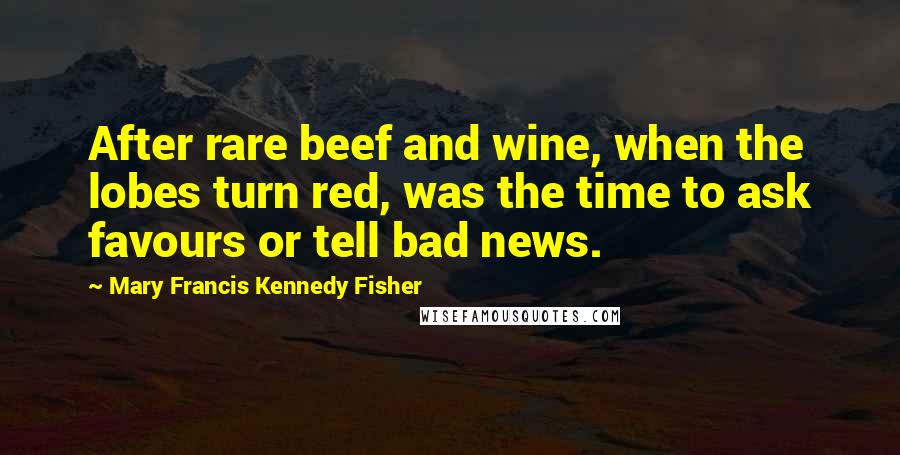 After rare beef and wine, when the lobes turn red, was the time to ask favours or tell bad news.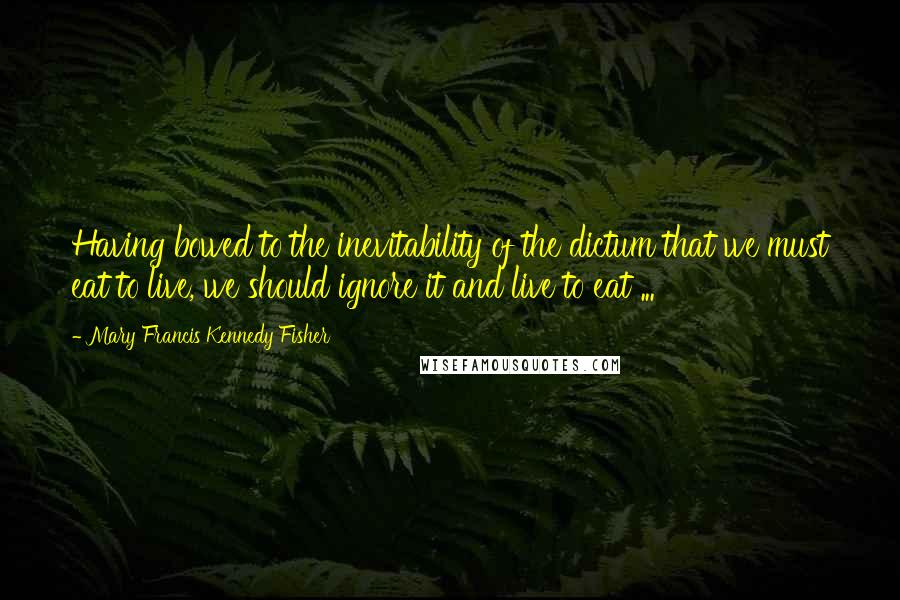 Having bowed to the inevitability of the dictum that we must eat to live, we should ignore it and live to eat ...
Probably one of the most private things in the world is an egg before it is broken.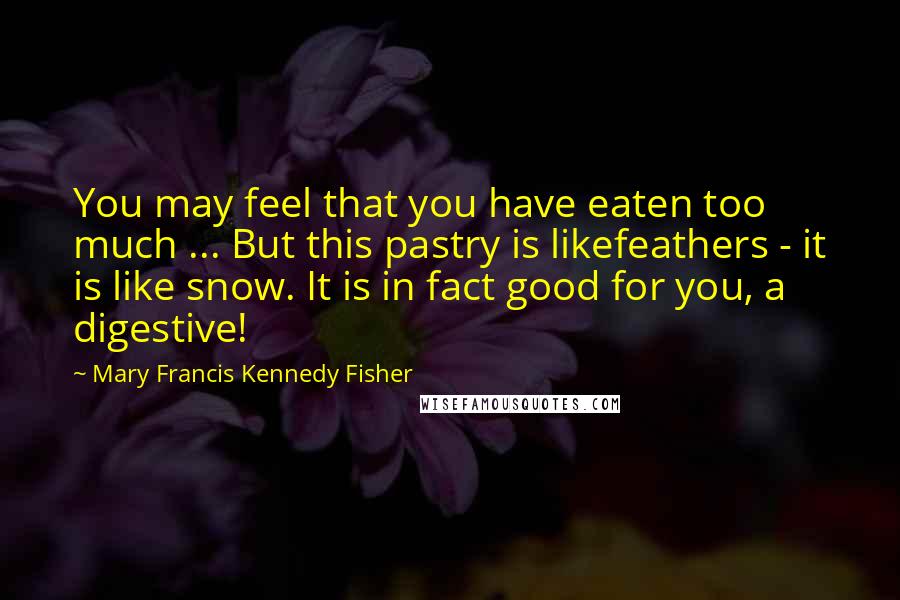 You may feel that you have eaten too much ... But this pastry is like
feathers - it is like snow. It is in fact good for you, a digestive!
I let myself exist mainly through my children ... [but] I could not even guess at the lives my children led.