Martyn V. Halm Quotes
Top 9 wise famous quotes and sayings by Martyn V. Halm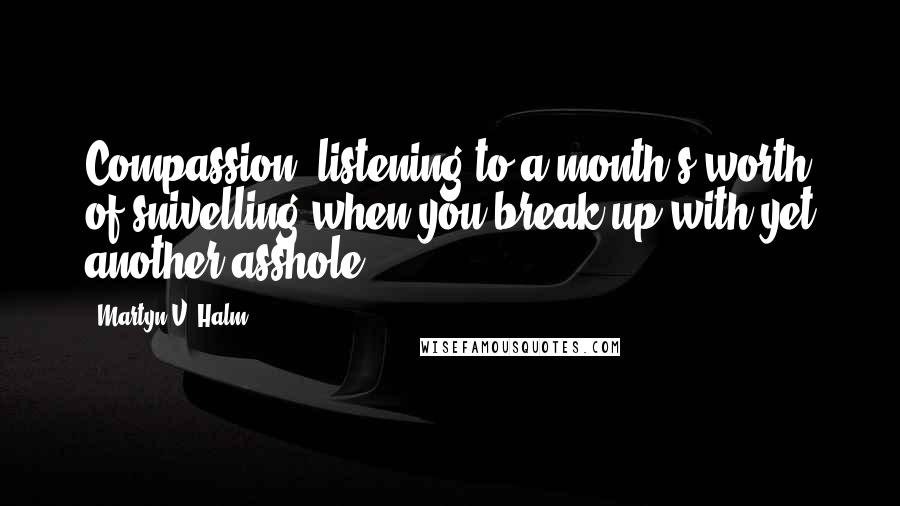 Compassion: listening to a month's worth of snivelling when you break up with yet another asshole.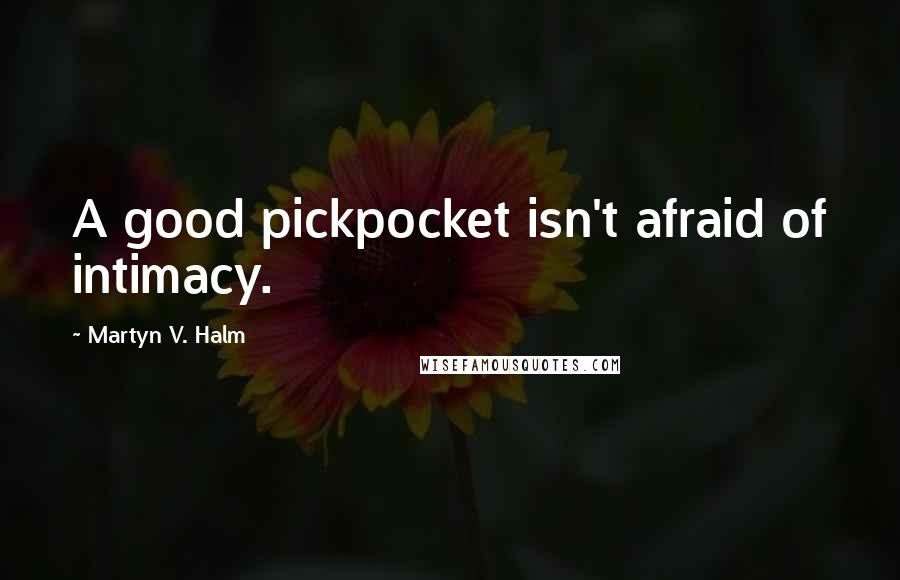 A good pickpocket isn't afraid of intimacy.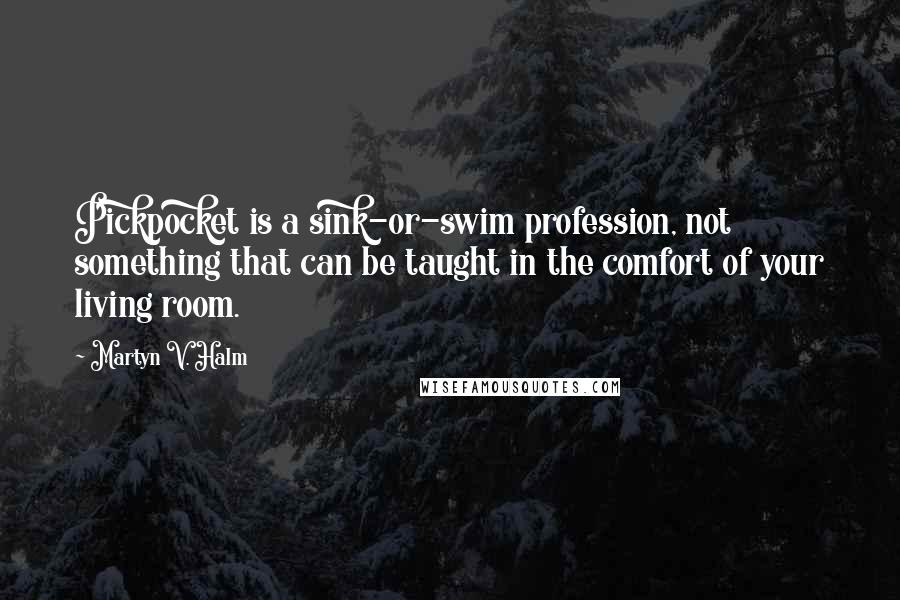 Pickpocket is a sink-or-swim profession, not something that can be taught in the comfort of your living room.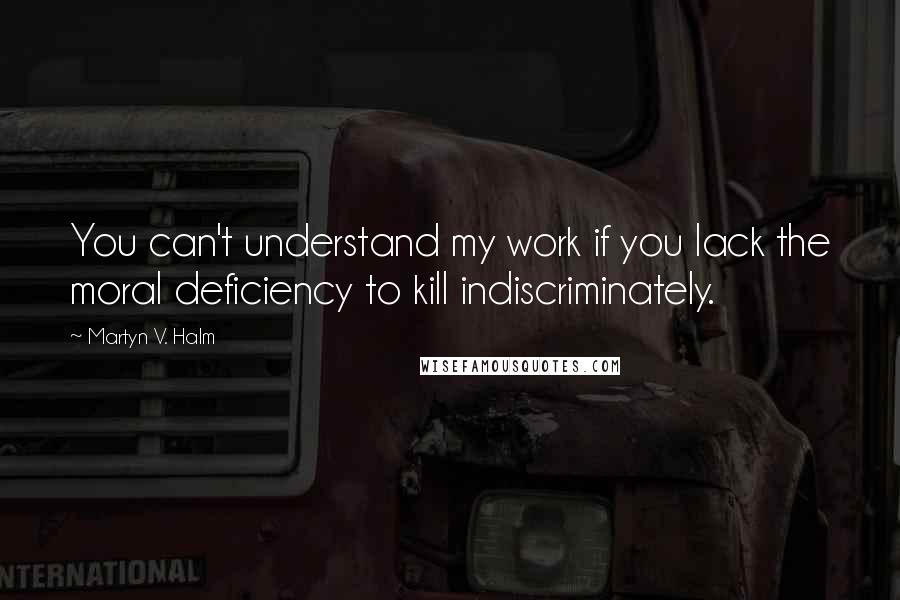 You can't understand my work if you lack the moral deficiency to kill indiscriminately.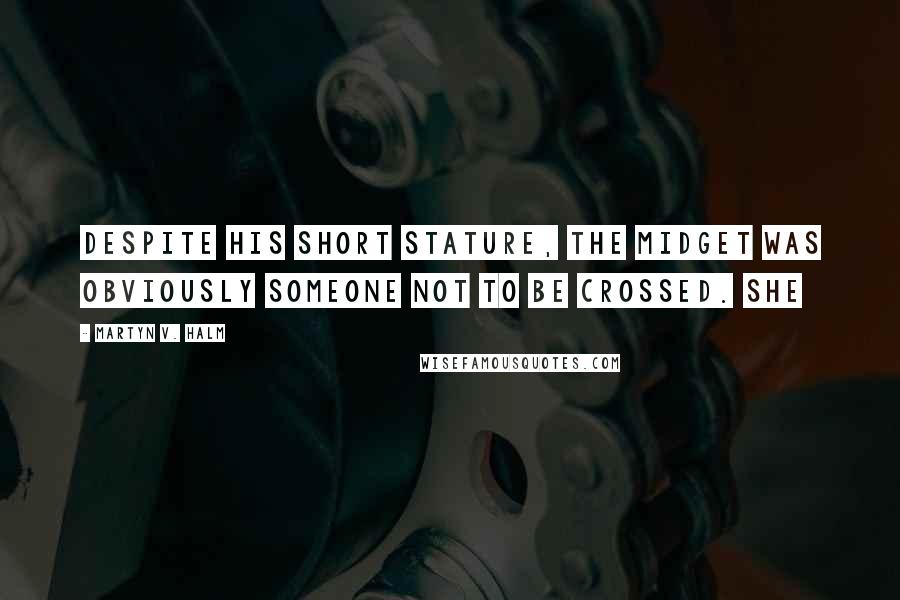 Despite his short stature, the midget was obviously someone not to be crossed. She
I don't like to walk around with trophies though, so the price goes up if the client wants something to gloat over.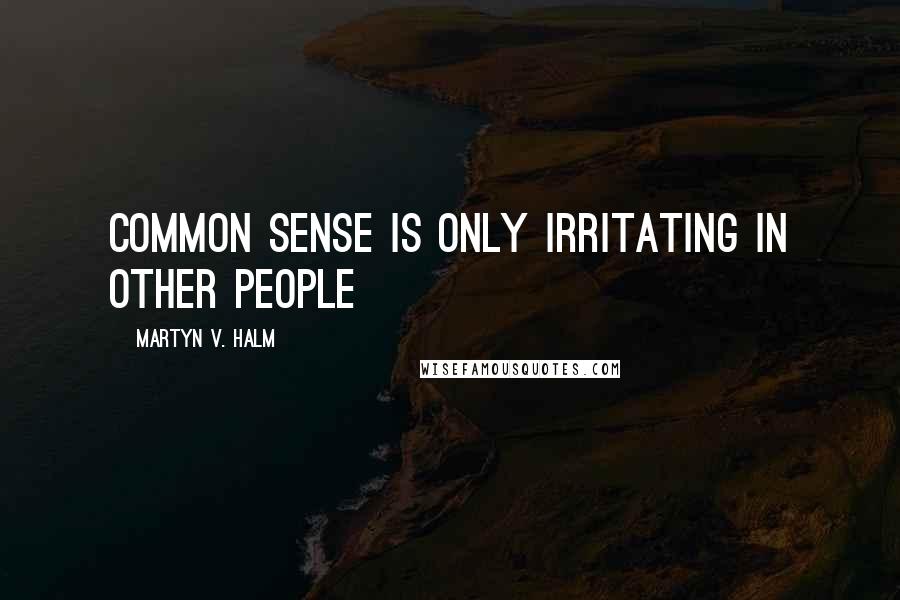 Common sense is only irritating in other people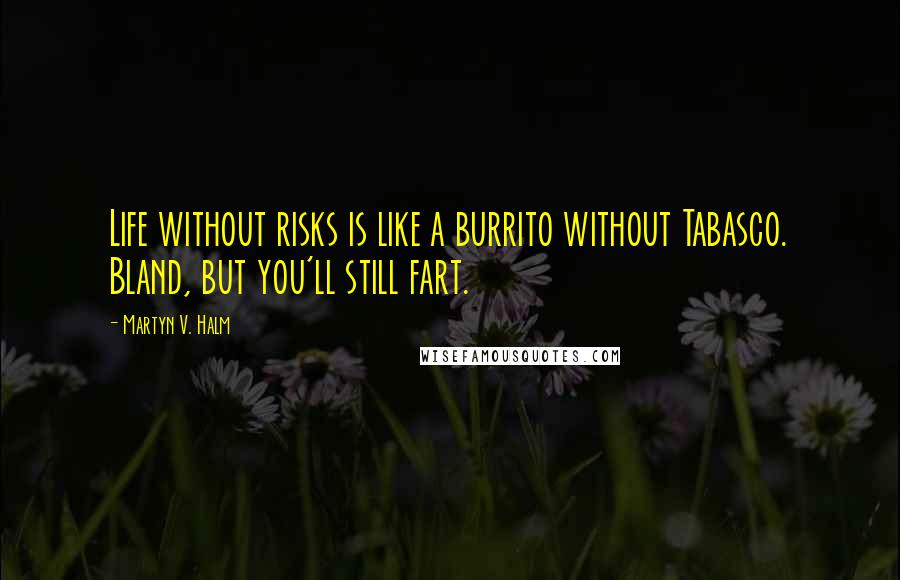 Life without risks is like a burrito without Tabasco. Bland, but you'll still fart.