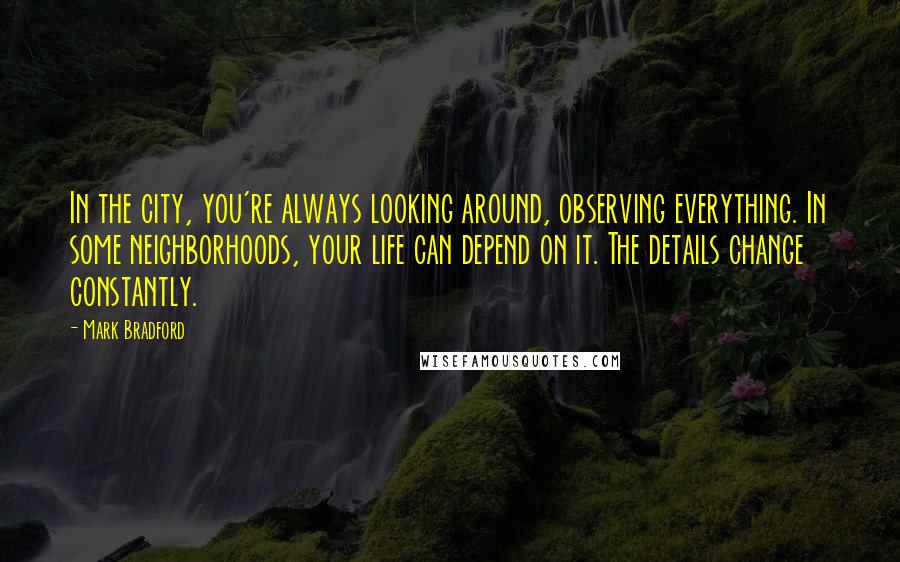 In the city, you're always looking around, observing everything. In some neighborhoods, your life can depend on it. The details change constantly.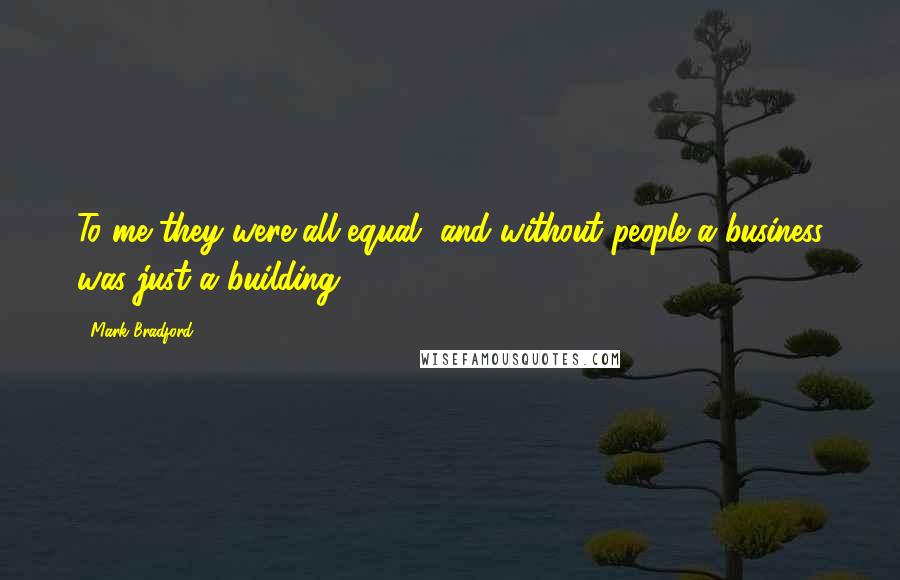 To me they were all equal, and without people a business was just a building.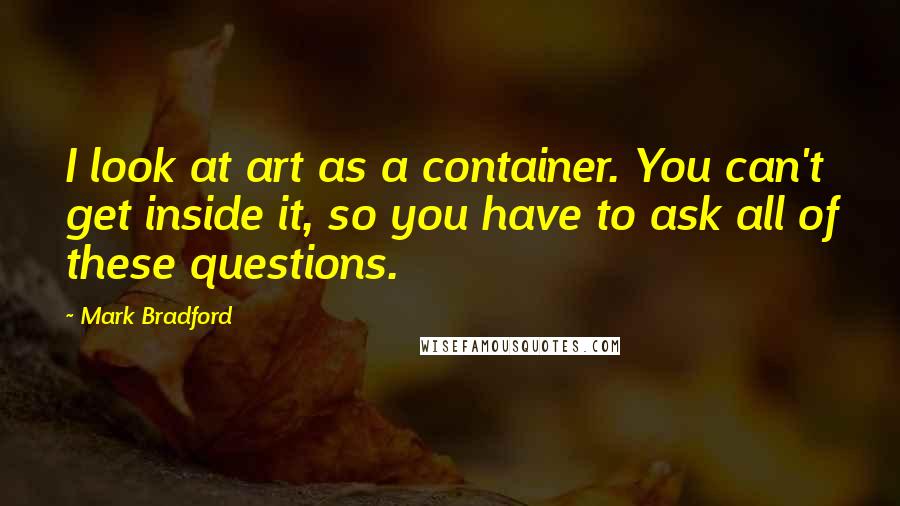 I look at art as a container. You can't get inside it, so you have to ask all of these questions.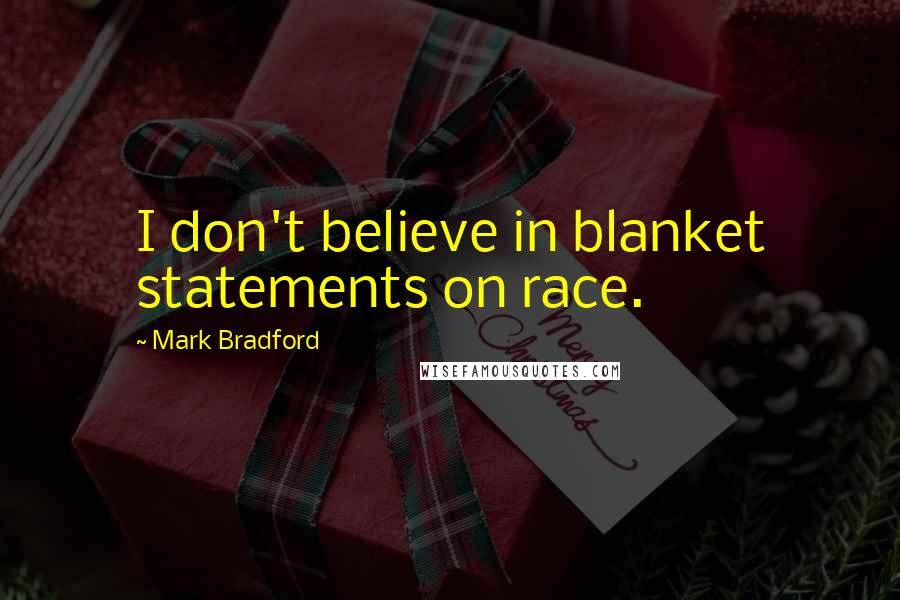 I don't believe in blanket statements on race.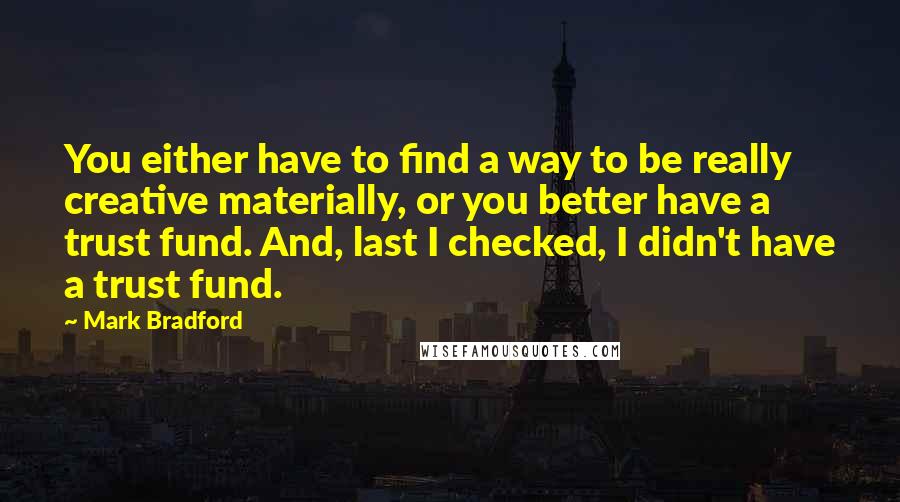 You either have to find a way to be really creative materially, or you better have a trust fund. And, last I checked, I didn't have a trust fund.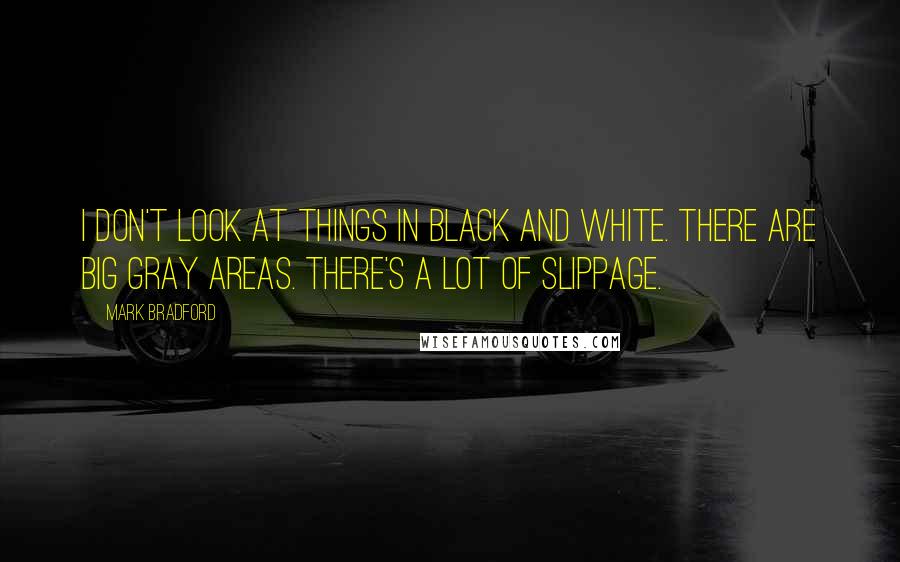 I don't look at things in black and white. There are big gray areas. There's a lot of slippage.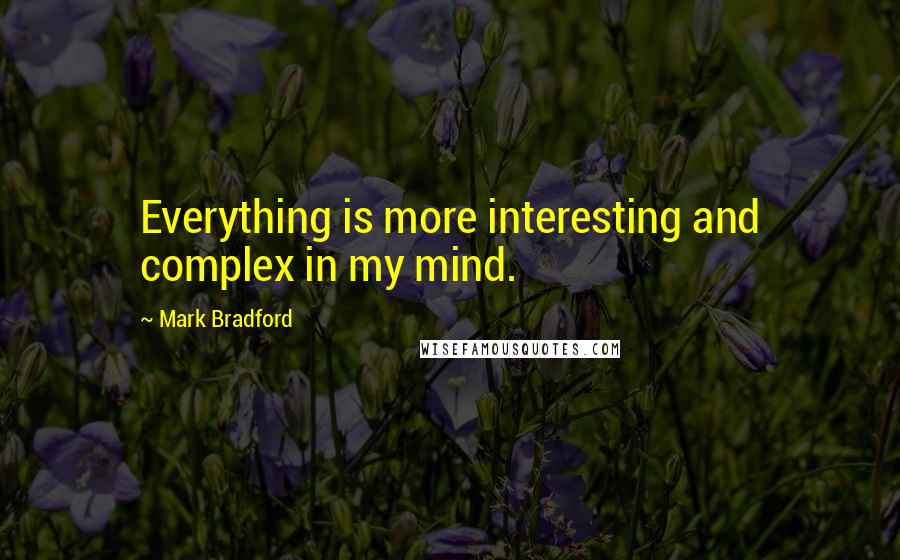 Everything is more interesting and complex in my mind.
I always made stuff but never thought, I'm going to be an artist.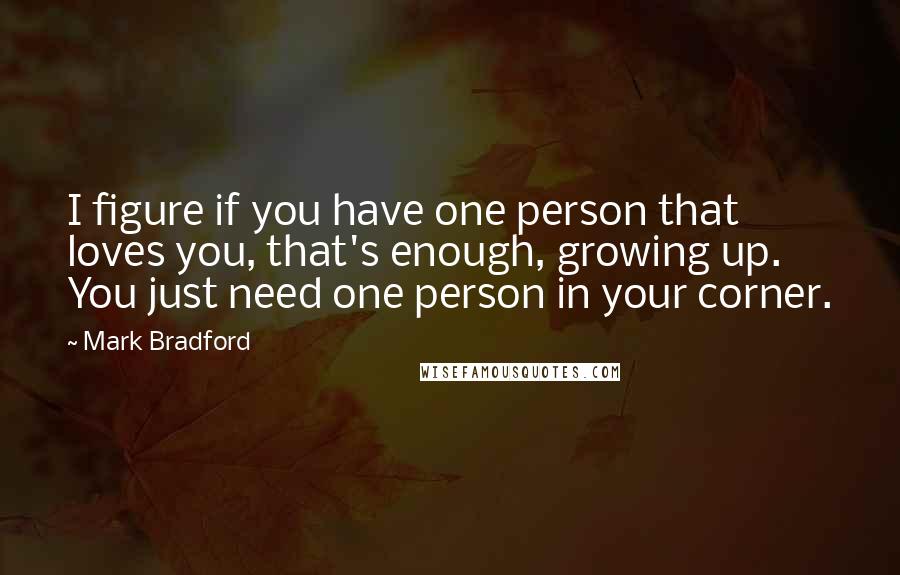 I figure if you have one person that loves you, that's enough, growing up. You just need one person in your corner.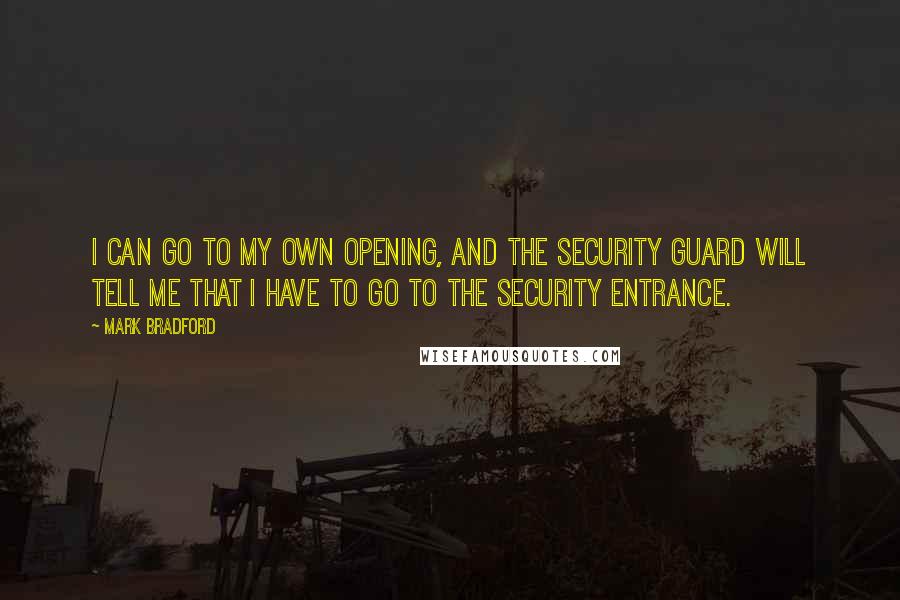 I can go to my own opening, and the security guard will tell me that I have to go to the security entrance.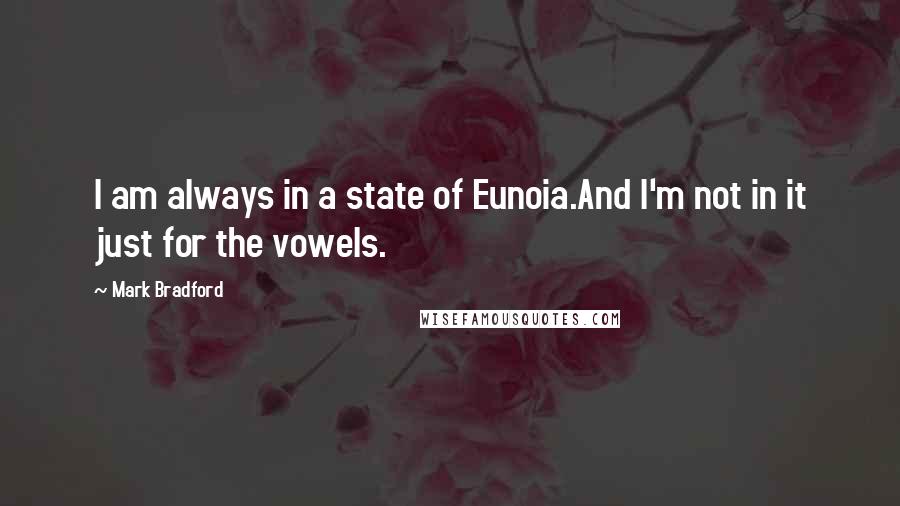 I am always in a state of Eunoia.
And I'm not in it just for the vowels.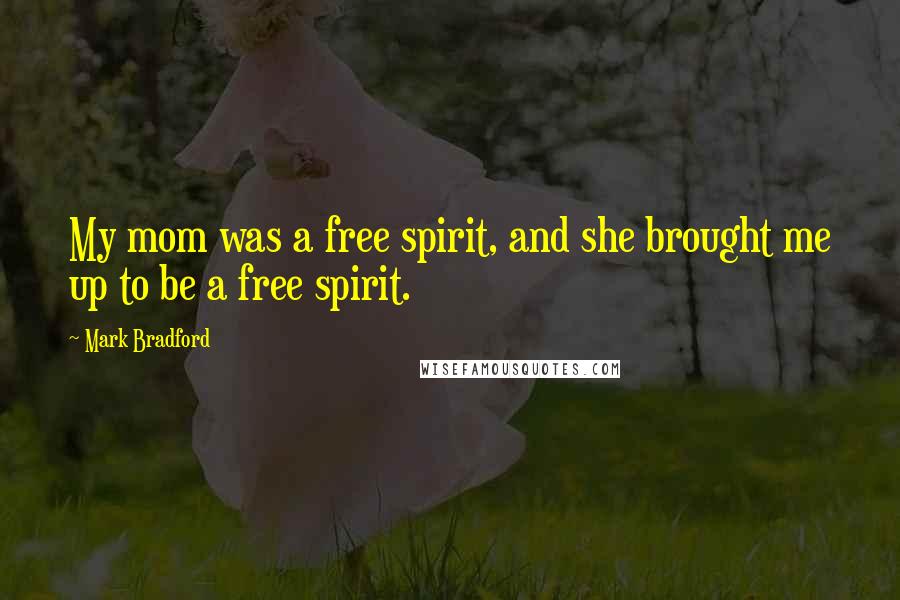 My mom was a free spirit, and she brought me up to be a free spirit.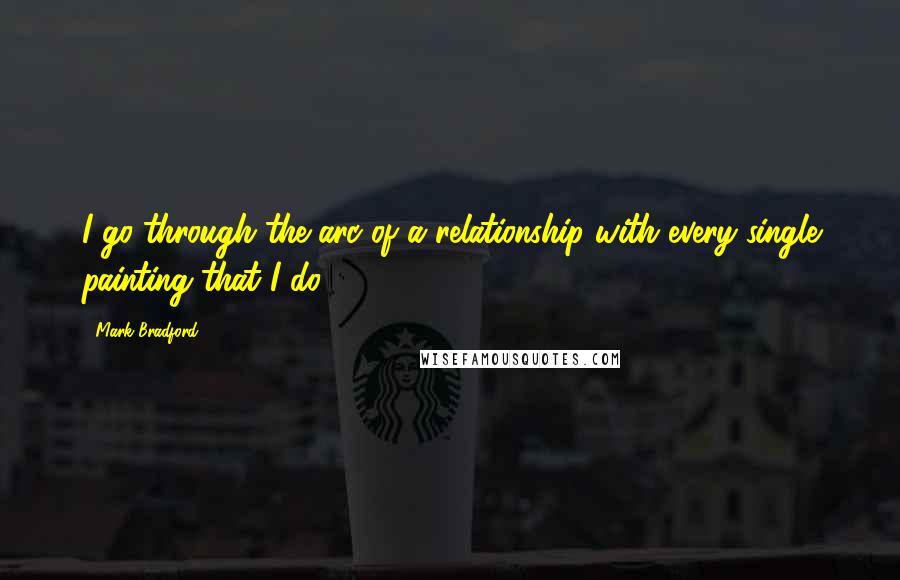 I go through the arc of a relationship with every single painting that I do.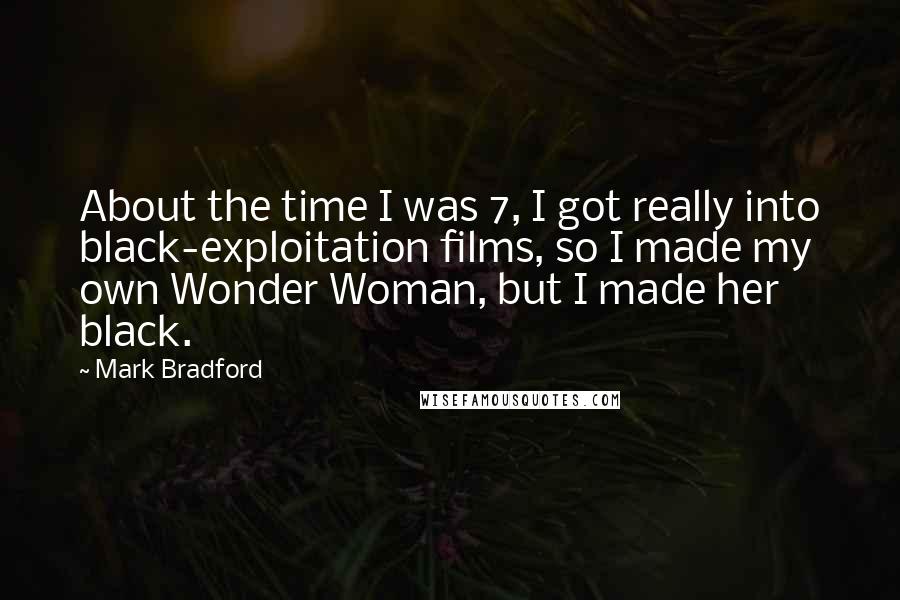 About the time I was 7, I got really into black-exploitation films, so I made my own Wonder Woman, but I made her black.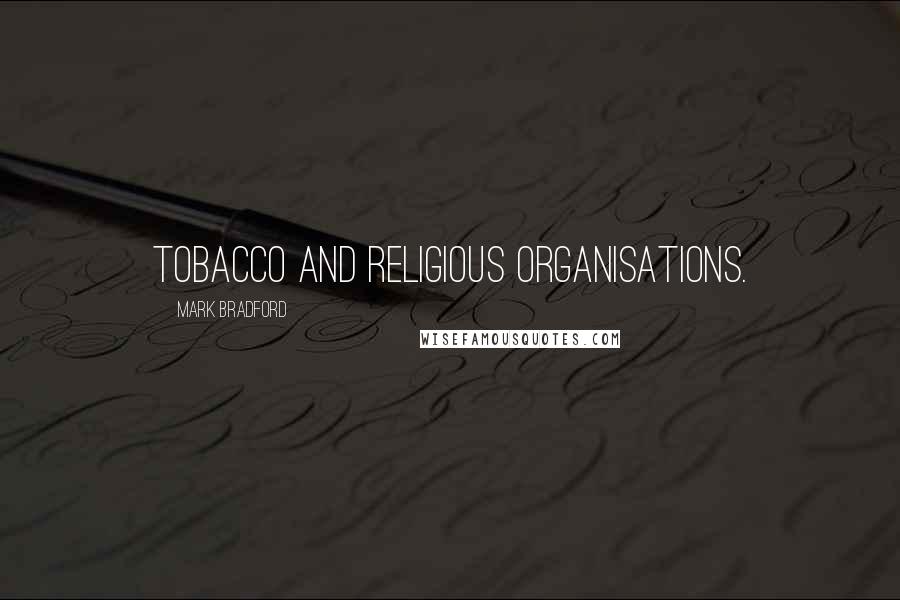 Tobacco and religious organisations.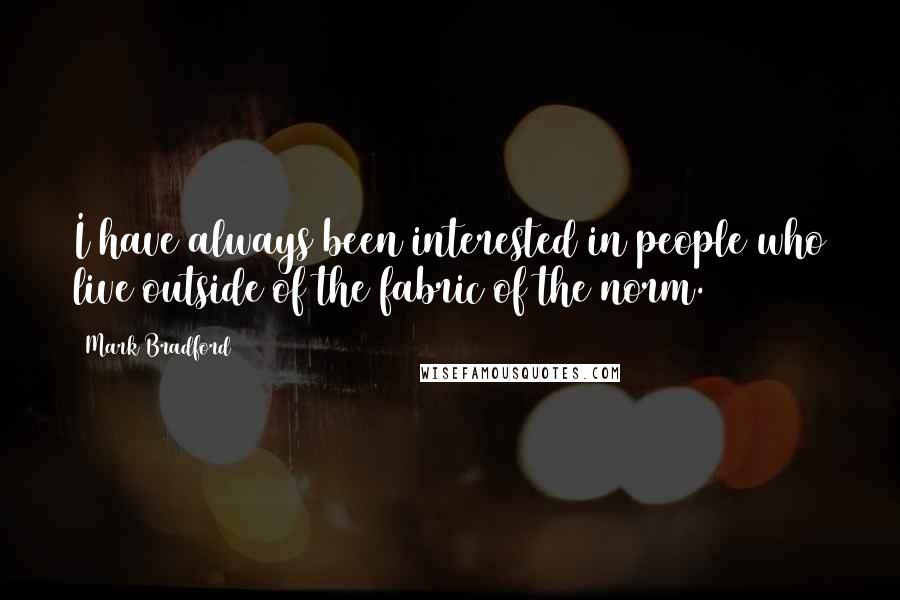 I have always been interested in people who live outside of the fabric of the norm.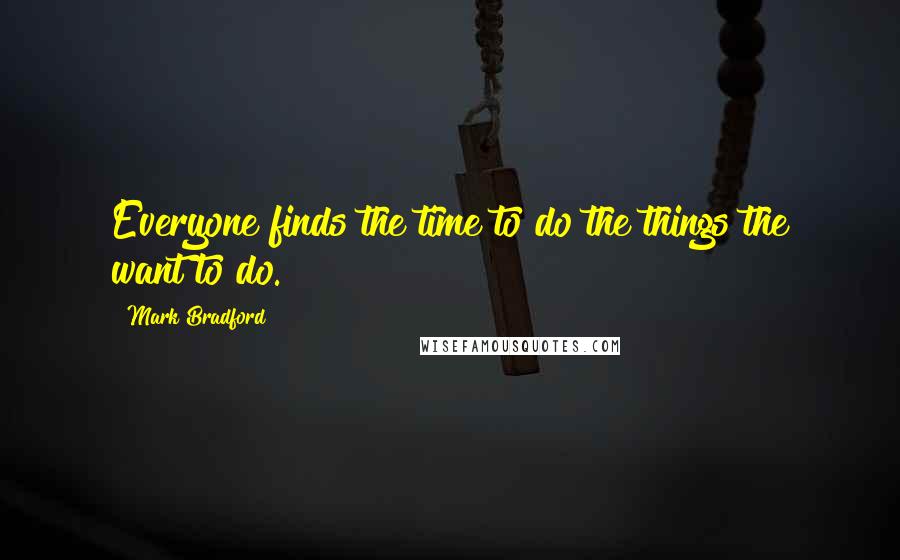 Everyone finds the time to do the things the want to do.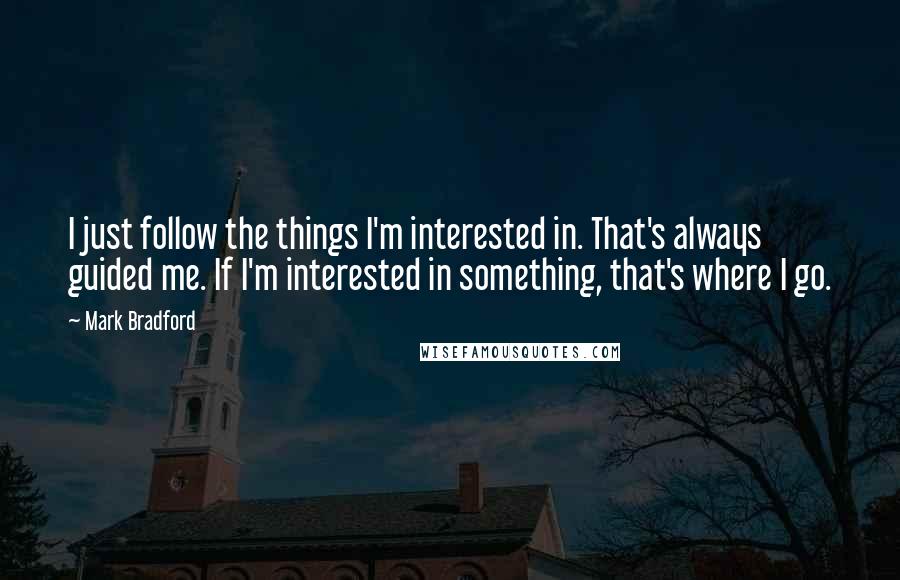 I just follow the things I'm interested in. That's always guided me. If I'm interested in something, that's where I go.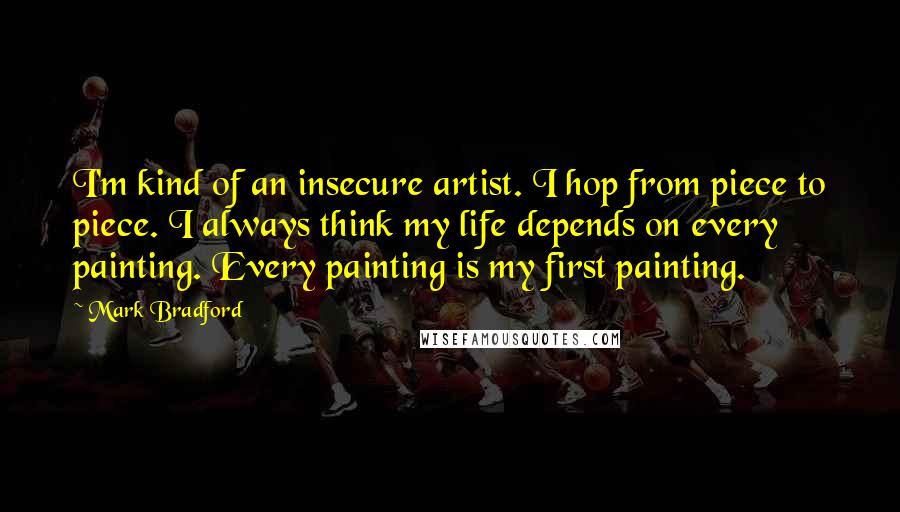 I'm kind of an insecure artist. I hop from piece to piece. I always think my life depends on every painting. Every painting is my first painting.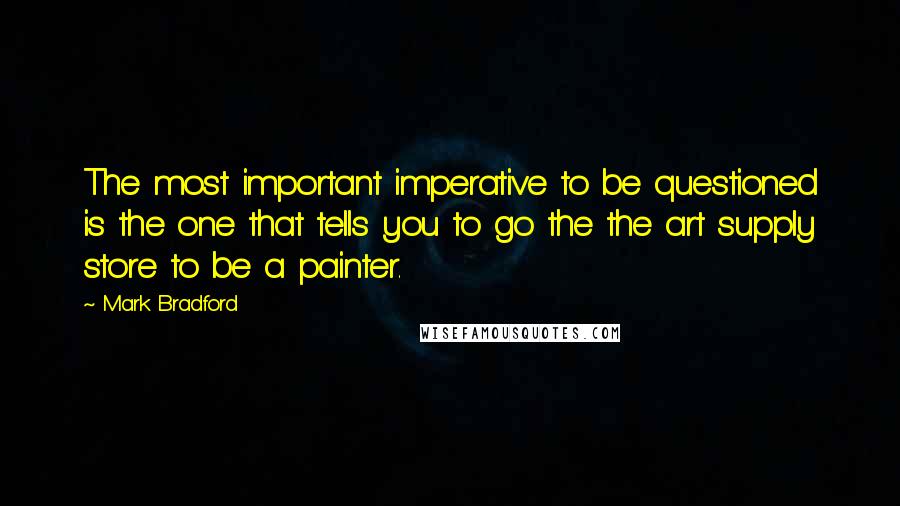 The most important imperative to be questioned is the one that tells you to go the the art supply store to be a painter.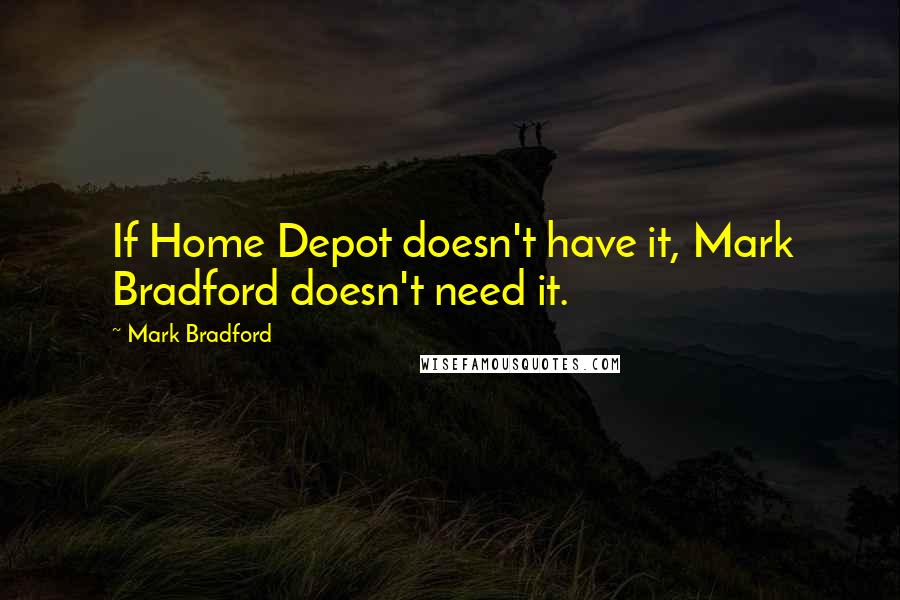 If Home Depot doesn't have it, Mark Bradford doesn't need it.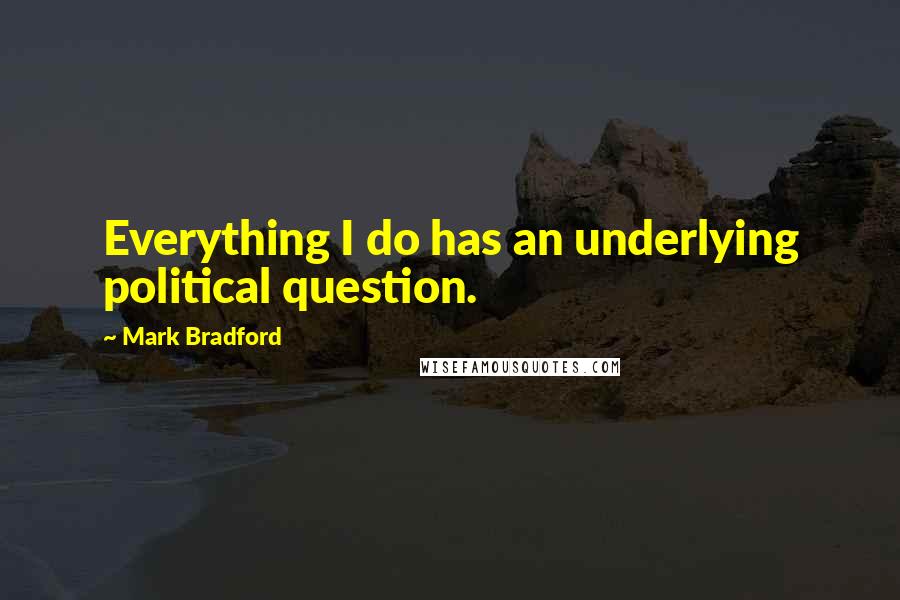 Everything I do has an underlying political question.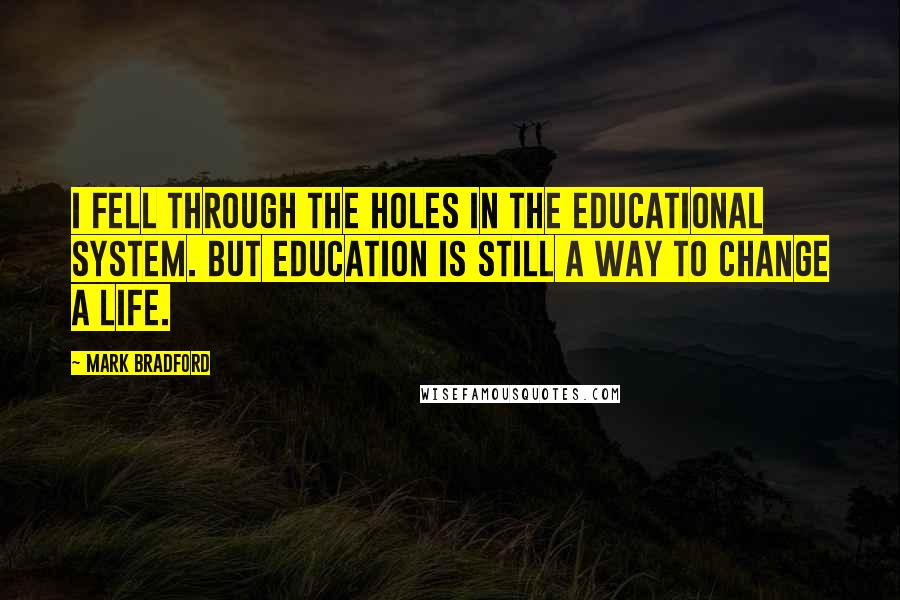 I fell through the holes in the educational system. But education is still a way to change a life.