Marc Guggenheim Quotes
Top 31 wise famous quotes and sayings by Marc Guggenheim
Marc Guggenheim Famous Quotes & Sayings
Discover top inspirational quotes from Marc Guggenheim on Wise Famous Quotes.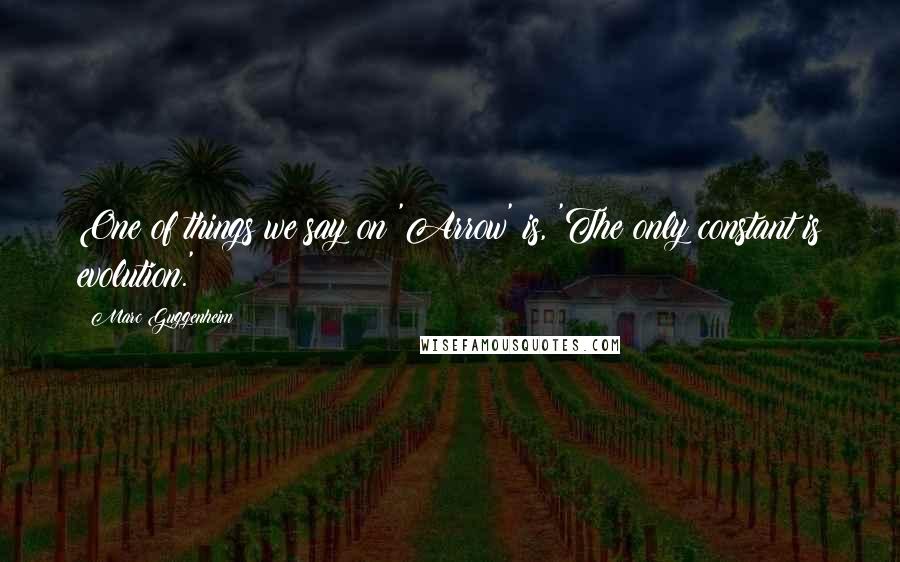 One of things we say on 'Arrow' is, 'The only constant is evolution.'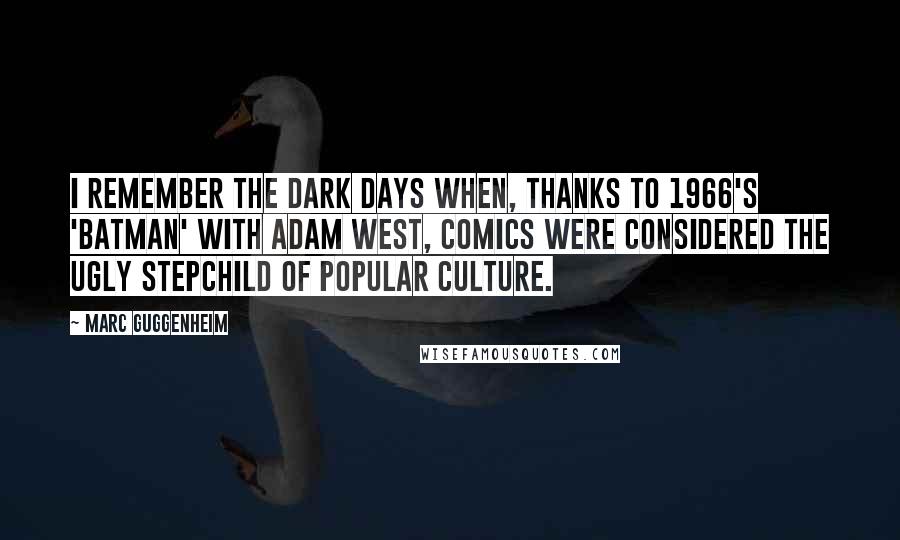 I remember the dark days when, thanks to 1966's 'Batman' with Adam West, comics were considered the ugly stepchild of popular culture.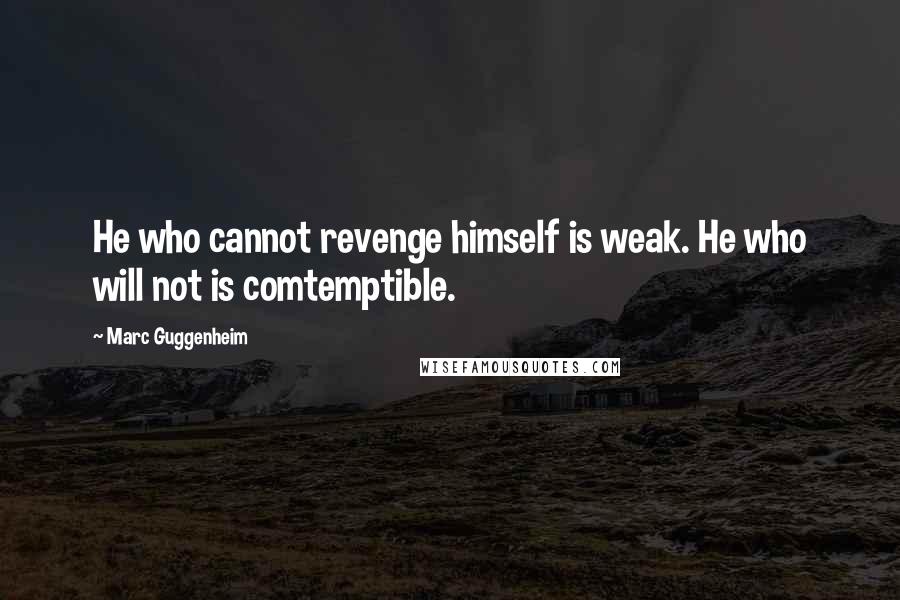 He who cannot revenge himself is weak. He who will not is comtemptible.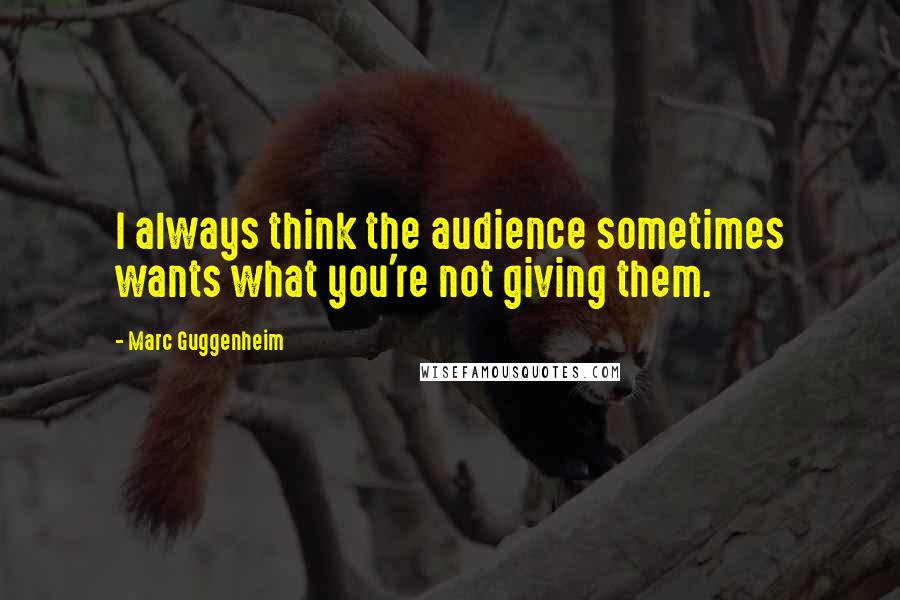 I always think the audience sometimes wants what you're not giving them.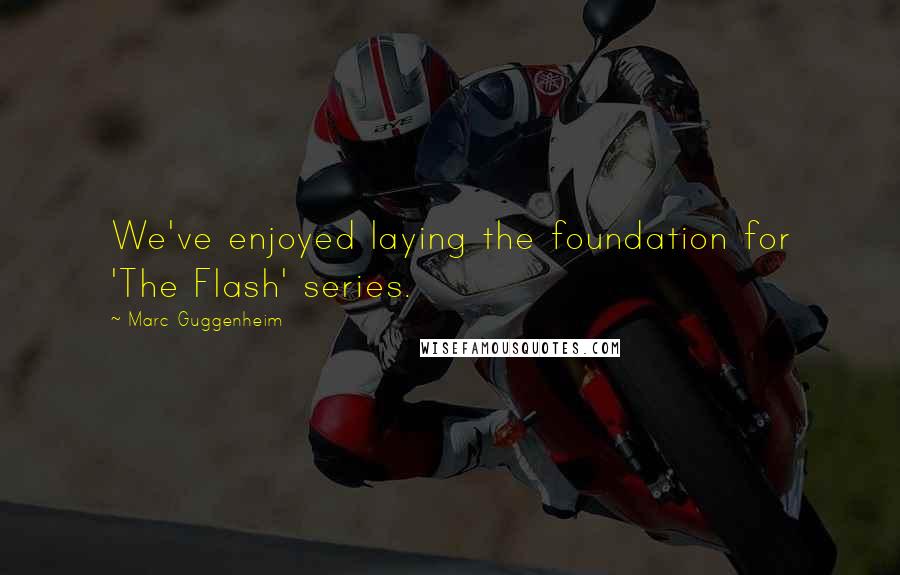 We've enjoyed laying the foundation for 'The Flash' series.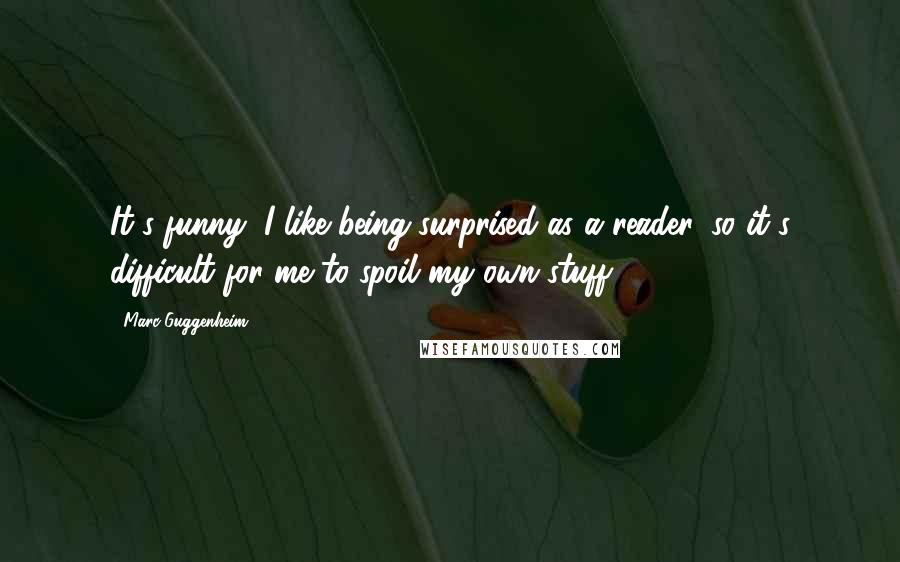 It's funny: I like being surprised as a reader, so it's difficult for me to spoil my own stuff.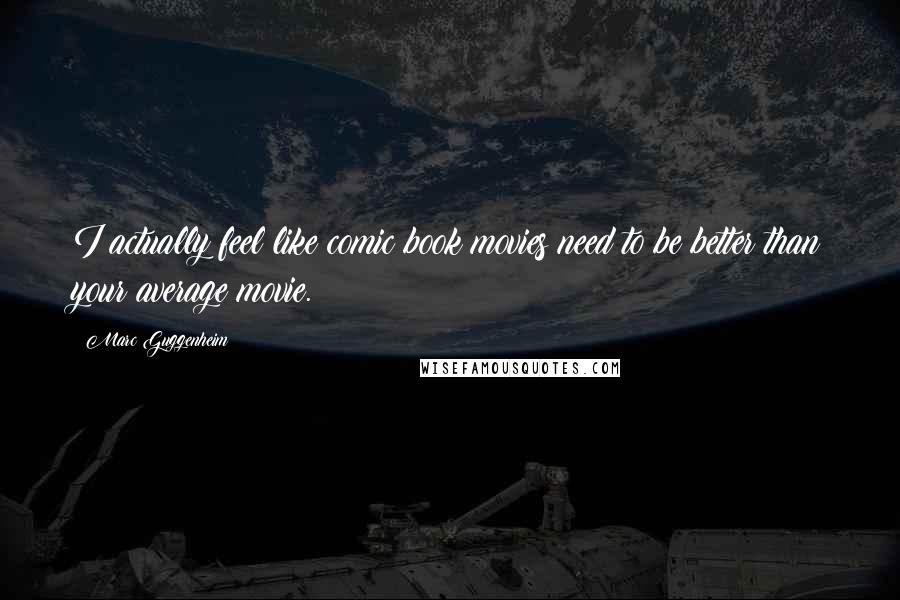 I actually feel like comic book movies need to be better than your average movie.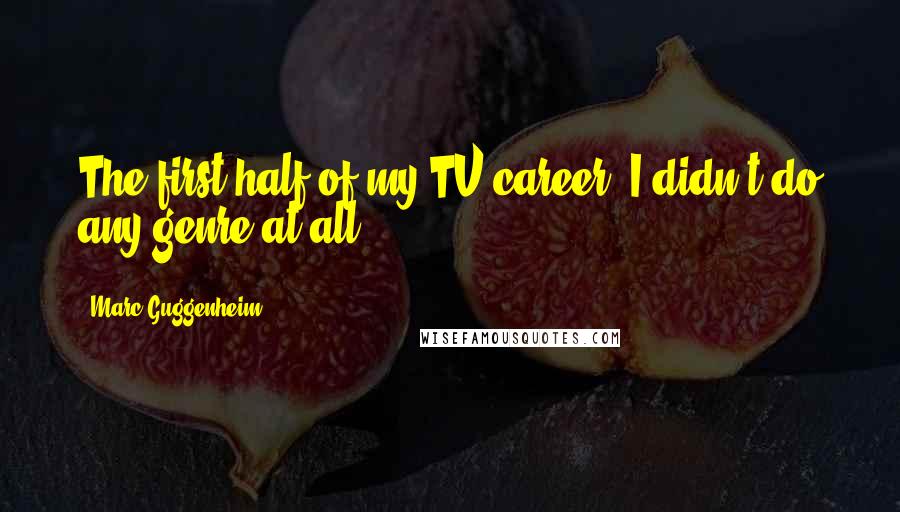 The first half of my TV career, I didn't do any genre at all.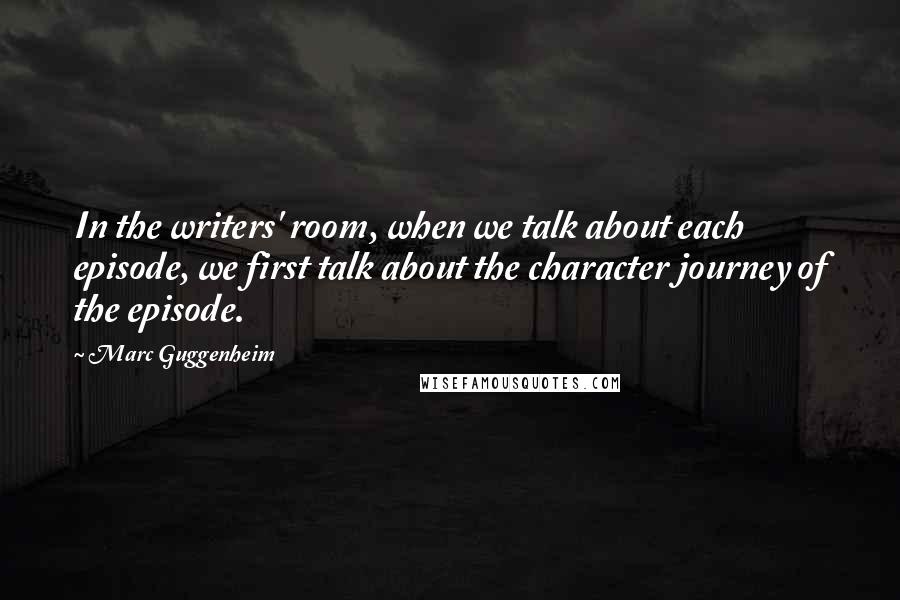 In the writers' room, when we talk about each episode, we first talk about the character journey of the episode.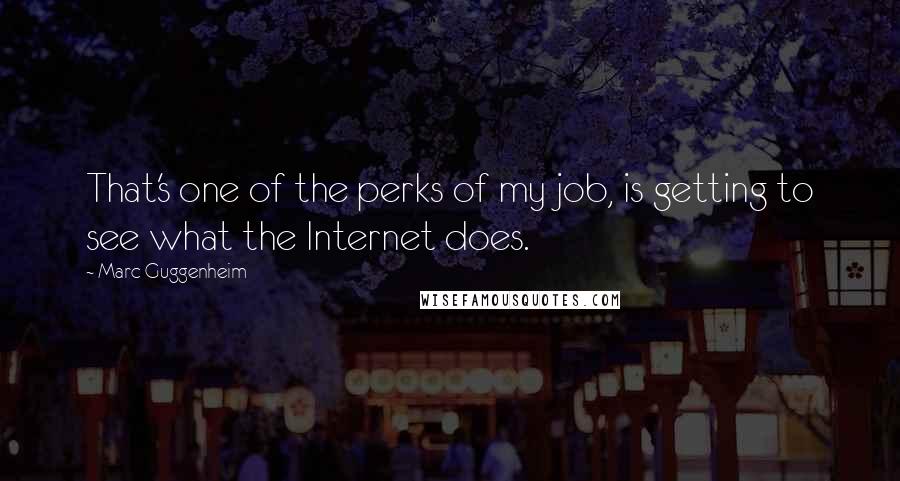 That's one of the perks of my job, is getting to see what the Internet does.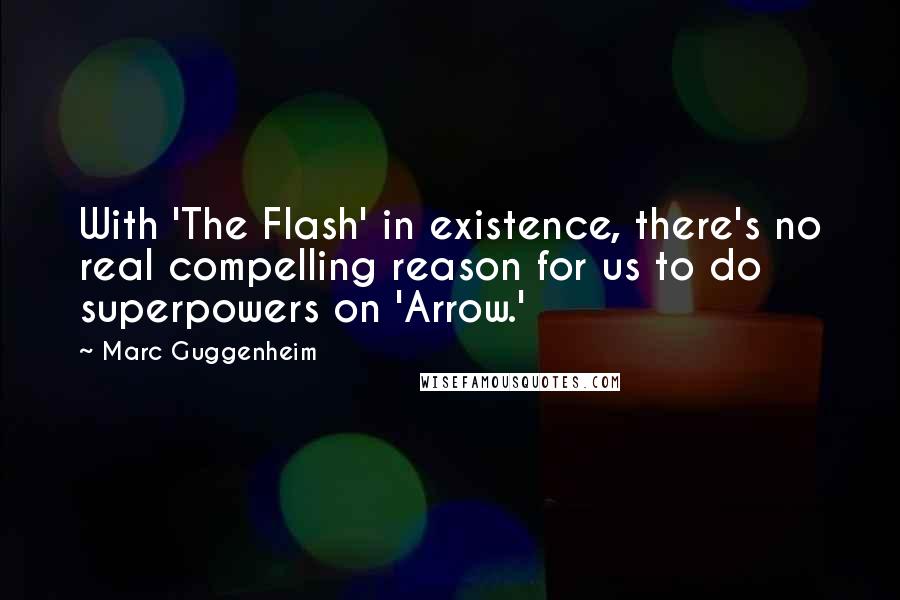 With 'The Flash' in existence, there's no real compelling reason for us to do superpowers on 'Arrow.'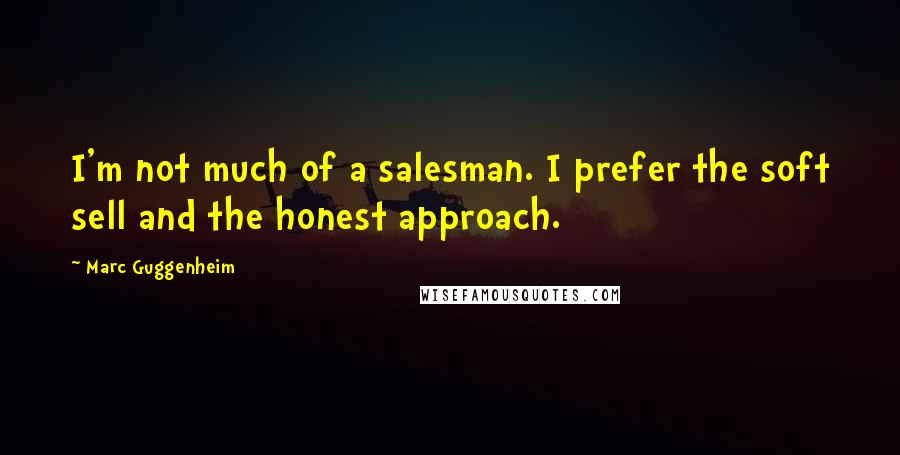 I'm not much of a salesman. I prefer the soft sell and the honest approach.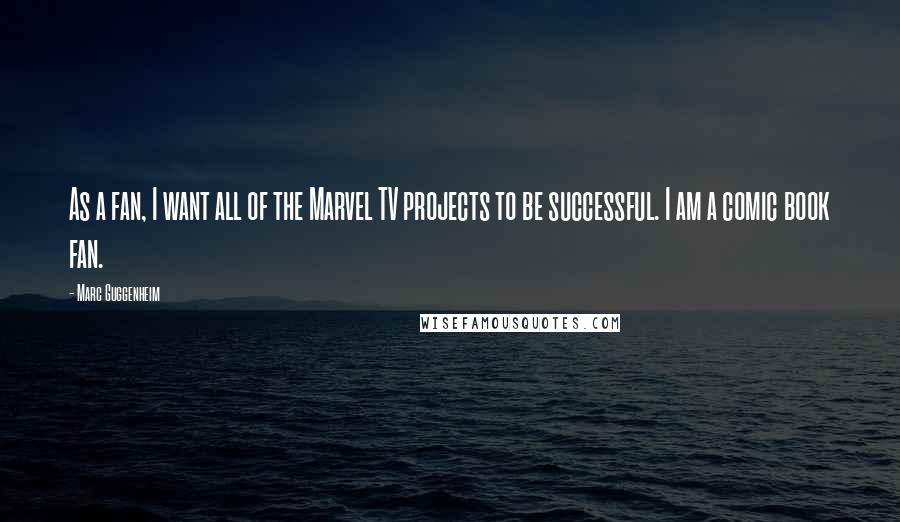 As a fan, I want all of the Marvel TV projects to be successful. I am a comic book fan.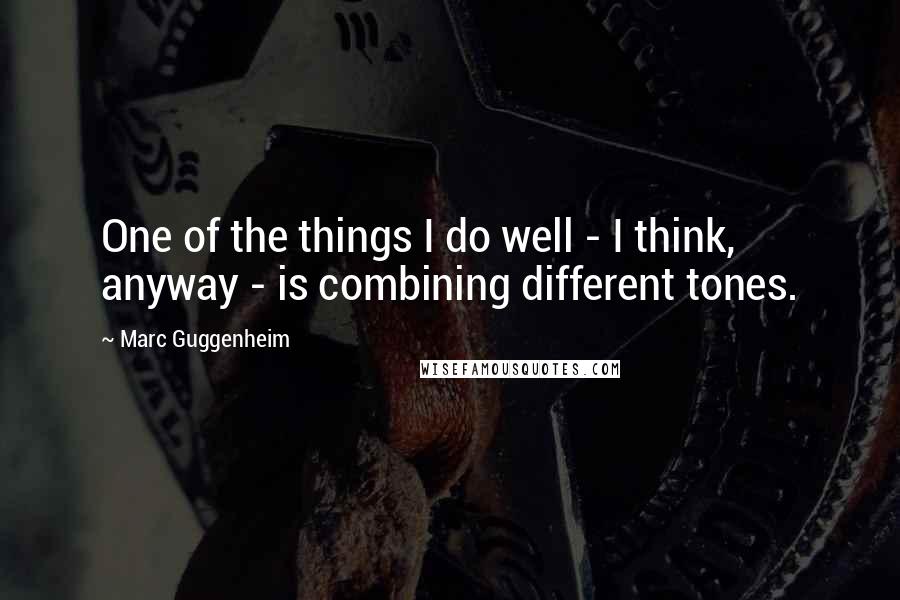 One of the things I do well - I think, anyway - is combining different tones.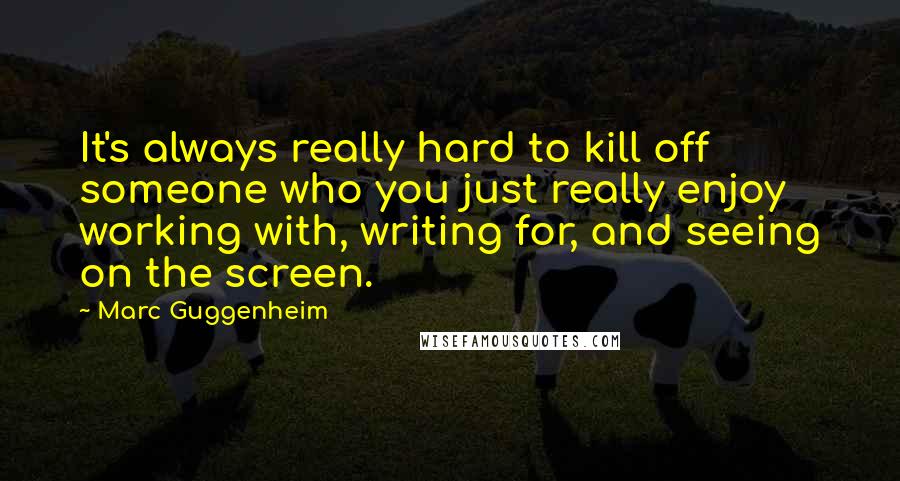 It's always really hard to kill off someone who you just really enjoy working with, writing for, and seeing on the screen.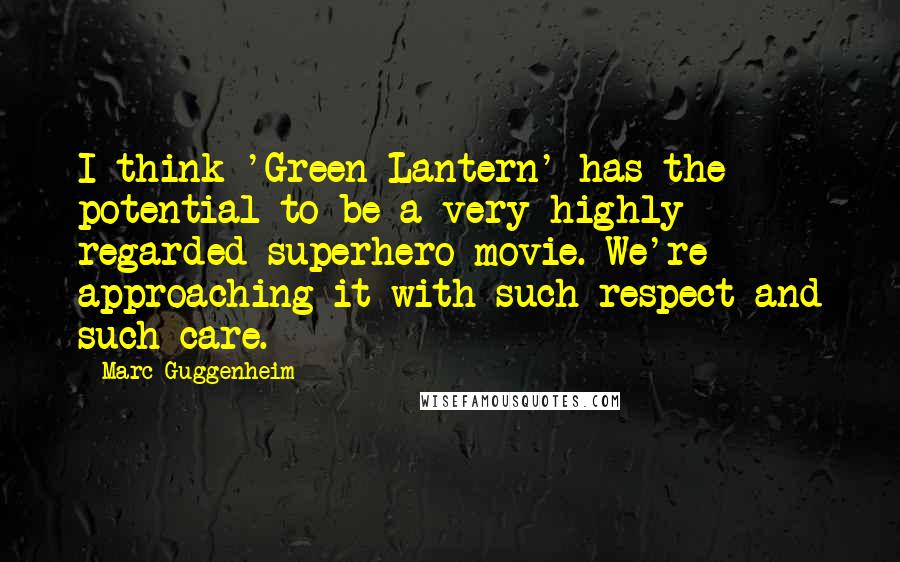 I think 'Green Lantern' has the potential to be a very highly regarded superhero movie. We're approaching it with such respect and such care.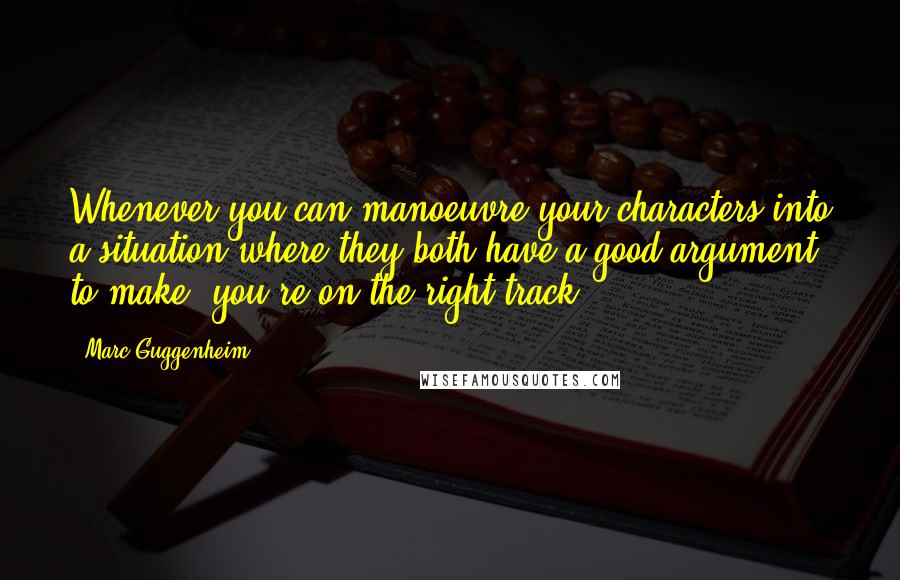 Whenever you can manoeuvre your characters into a situation where they both have a good argument to make, you're on the right track.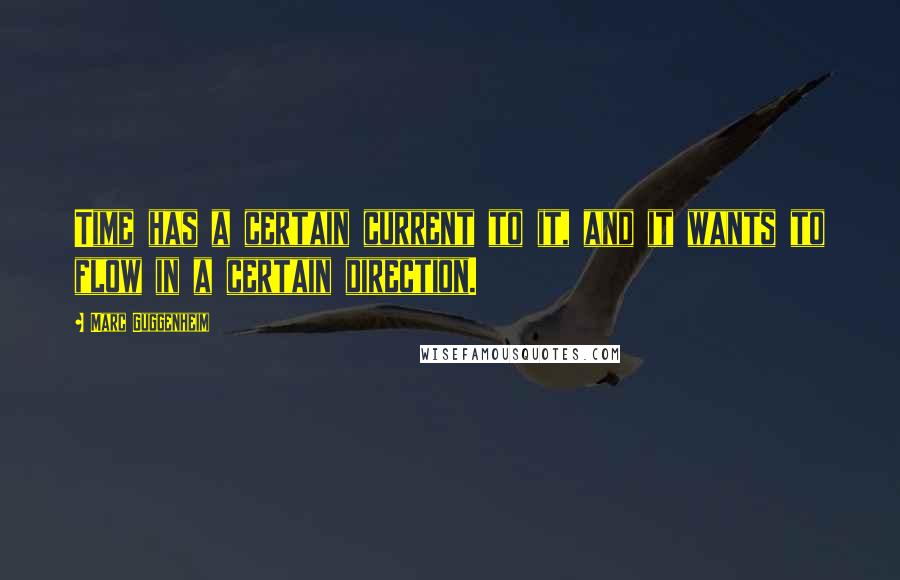 Time has a certain current to it, and it wants to flow in a certain direction.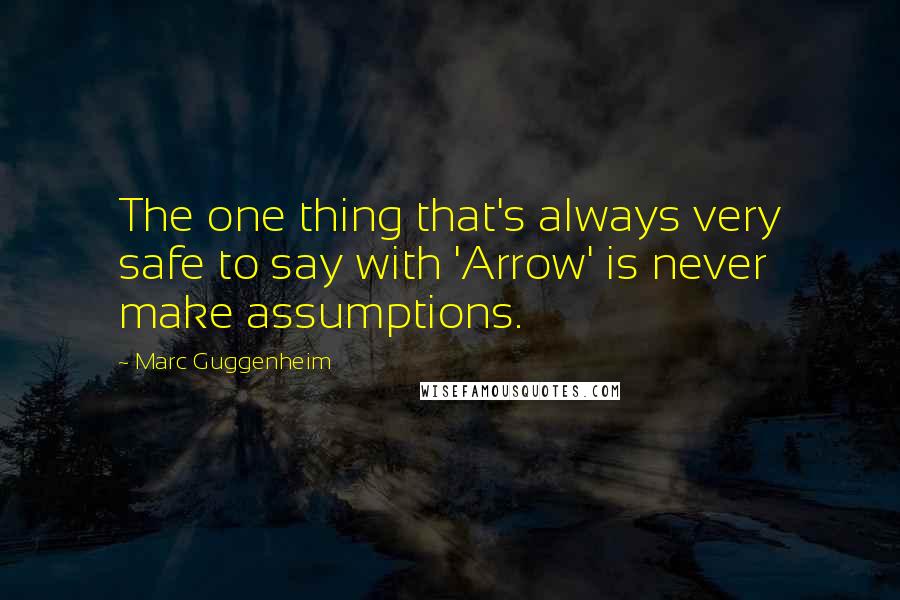 The one thing that's always very safe to say with 'Arrow' is never make assumptions.
In DC Comics, Blue Devil is a superhero who came out of a movie.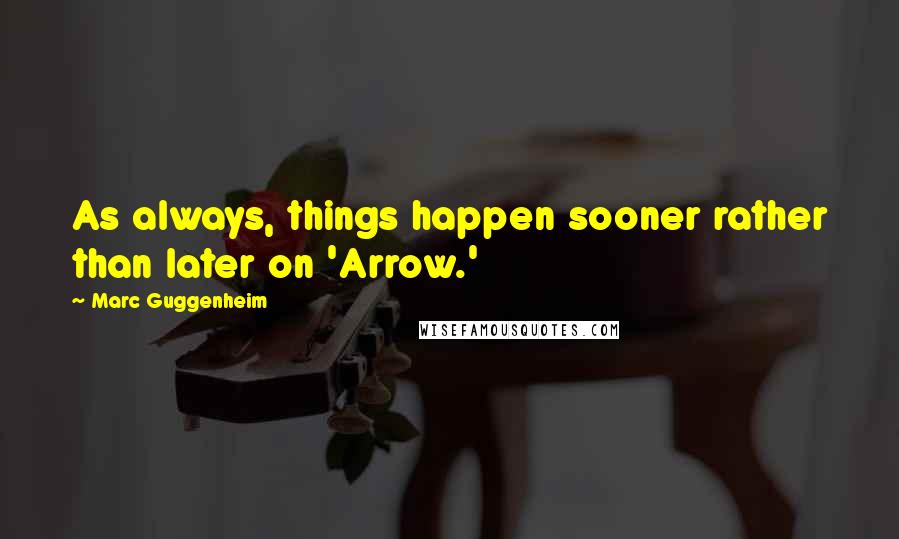 As always, things happen sooner rather than later on 'Arrow.'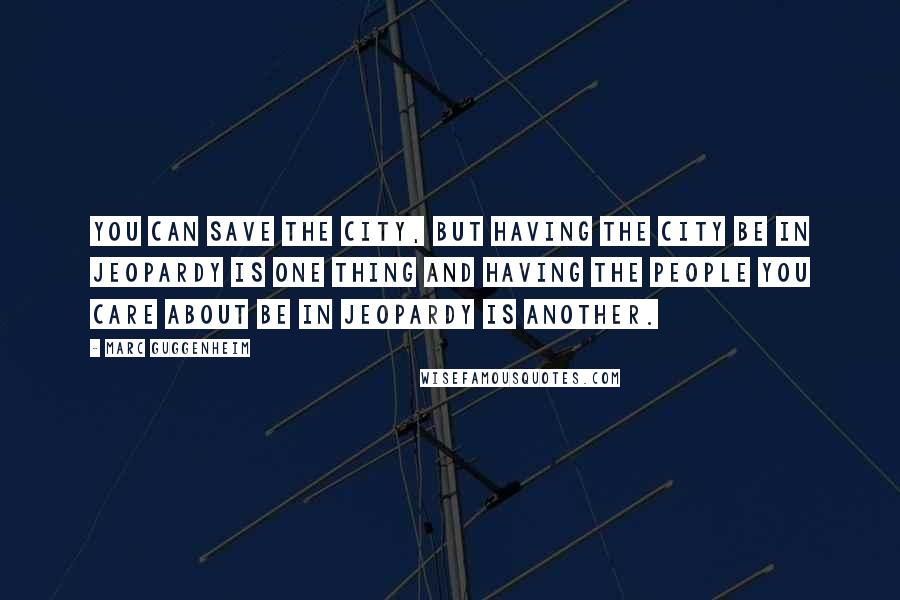 You can save the city, but having the city be in jeopardy is one thing and having the people you care about be in jeopardy is another.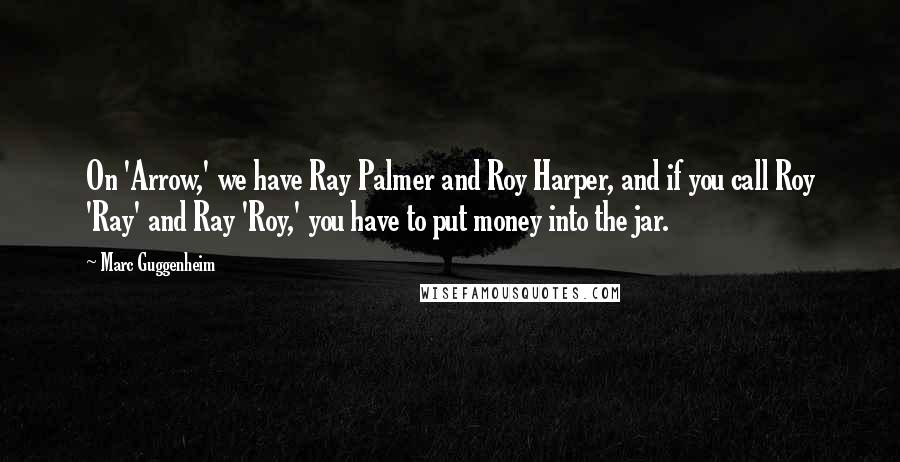 On 'Arrow,' we have Ray Palmer and Roy Harper, and if you call Roy 'Ray' and Ray 'Roy,' you have to put money into the jar.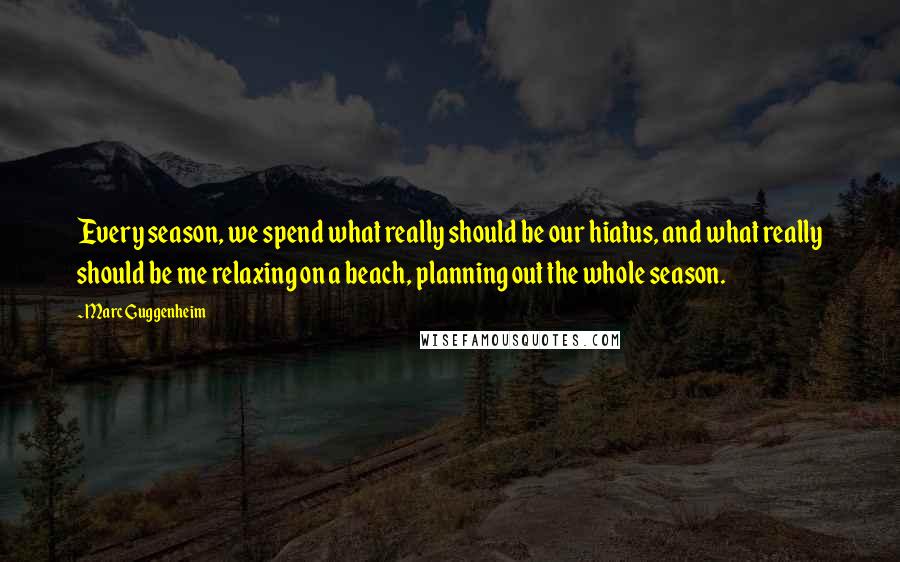 Every season, we spend what really should be our hiatus, and what really should be me relaxing on a beach, planning out the whole season.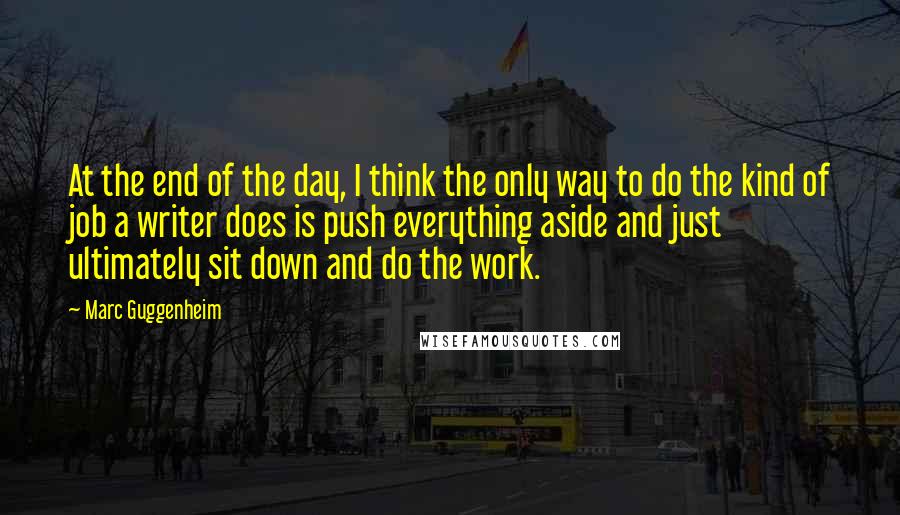 At the end of the day, I think the only way to do the kind of job a writer does is push everything aside and just ultimately sit down and do the work.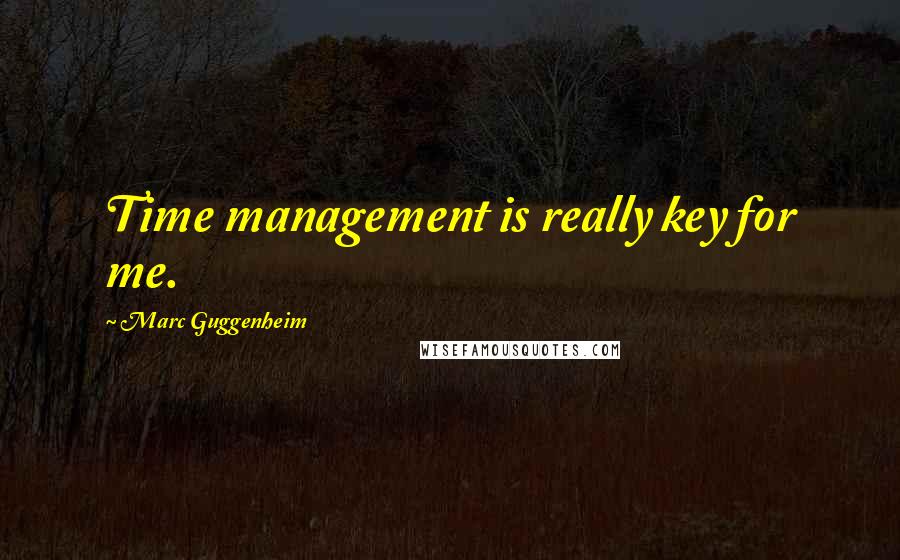 Time management is really key for me.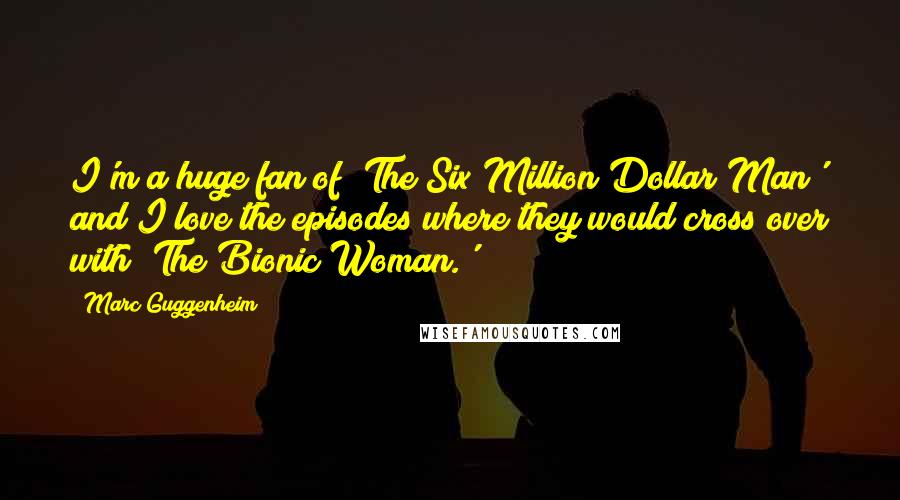 I'm a huge fan of 'The Six Million Dollar Man' and I love the episodes where they would cross over with 'The Bionic Woman.'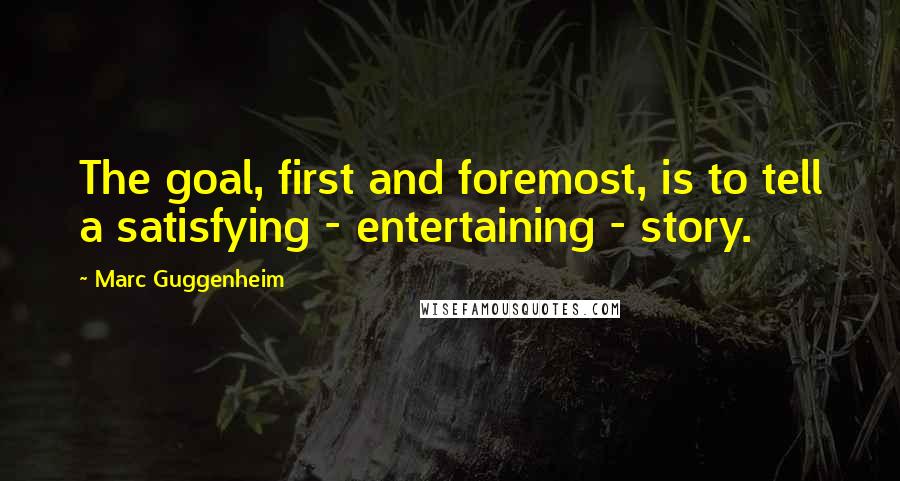 The goal, first and foremost, is to tell a satisfying - entertaining - story.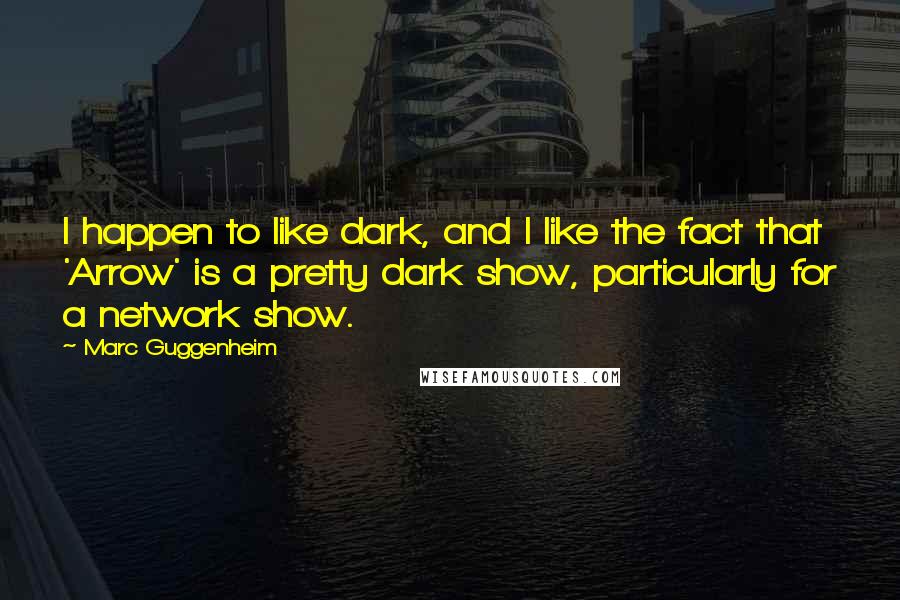 I happen to like dark, and I like the fact that 'Arrow' is a pretty dark show, particularly for a network show.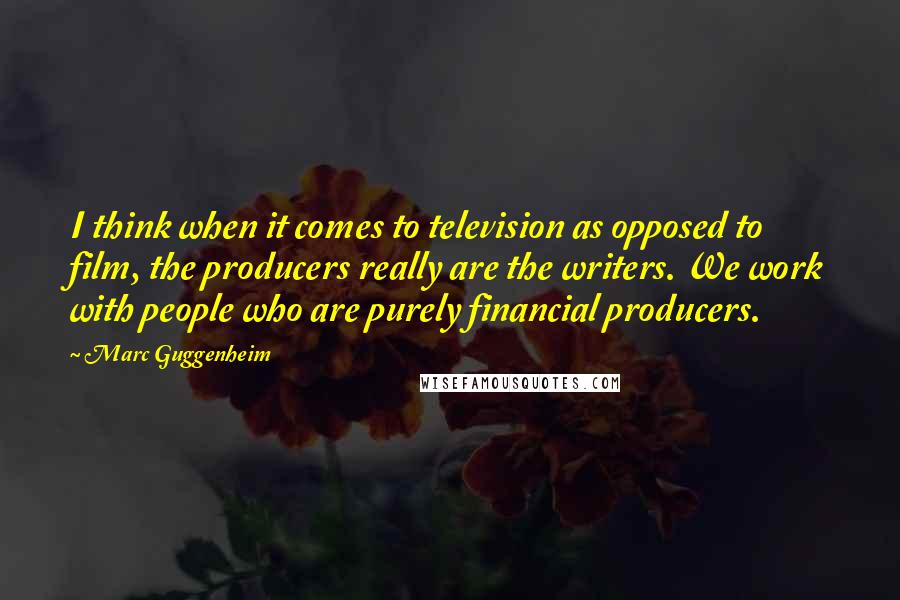 I think when it comes to television as opposed to film, the producers really are the writers. We work with people who are purely financial producers.