Madeline Hunter Quotes
Top 13 wise famous quotes and sayings by Madeline Hunter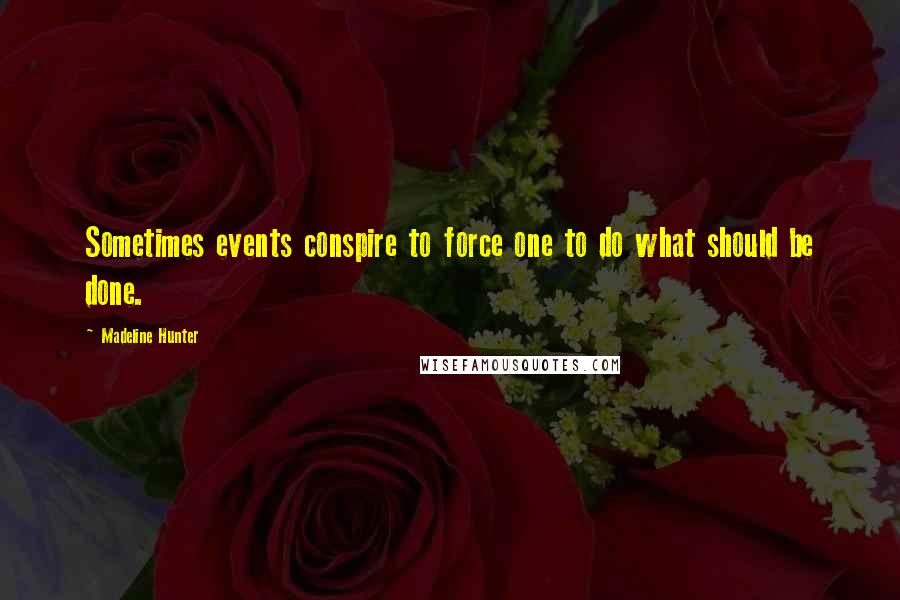 Sometimes events conspire to force one to do what should be done.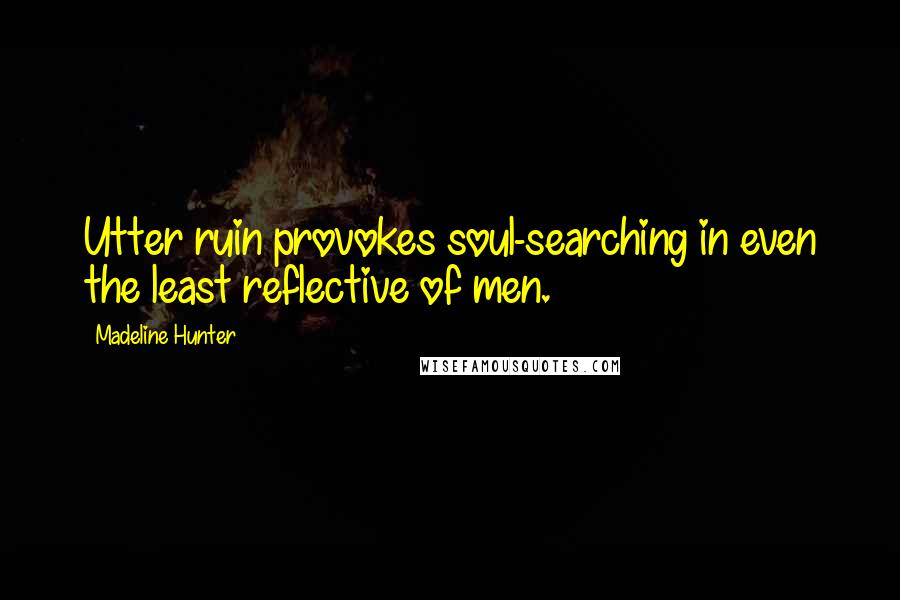 Utter ruin provokes soul-searching in even the least reflective of men.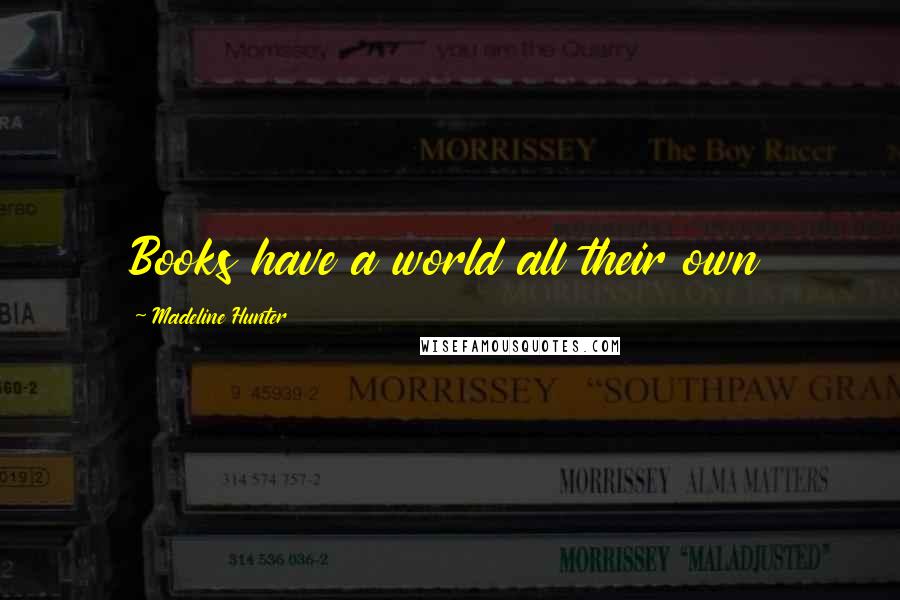 Books have a world all their own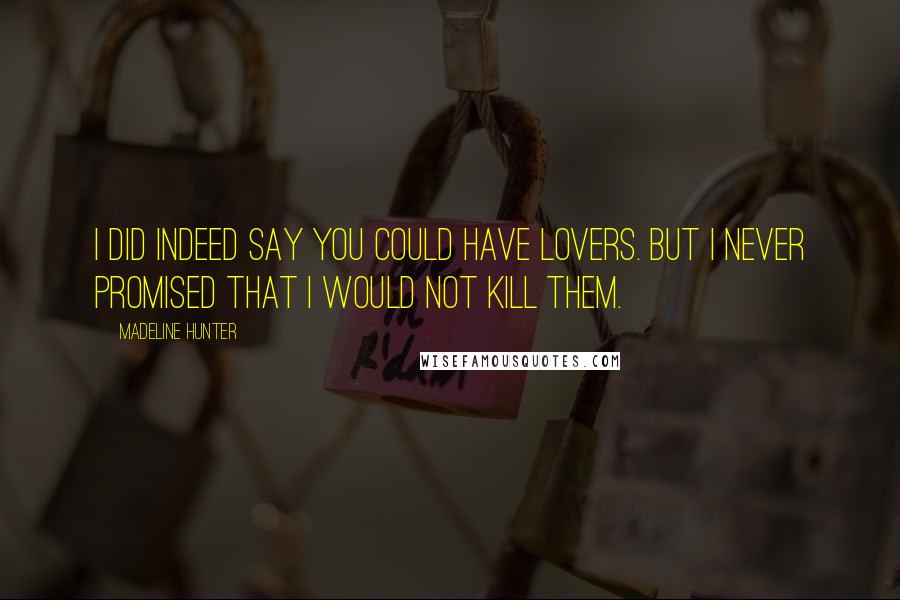 I did indeed say you could have lovers. But I never promised that I would not kill them.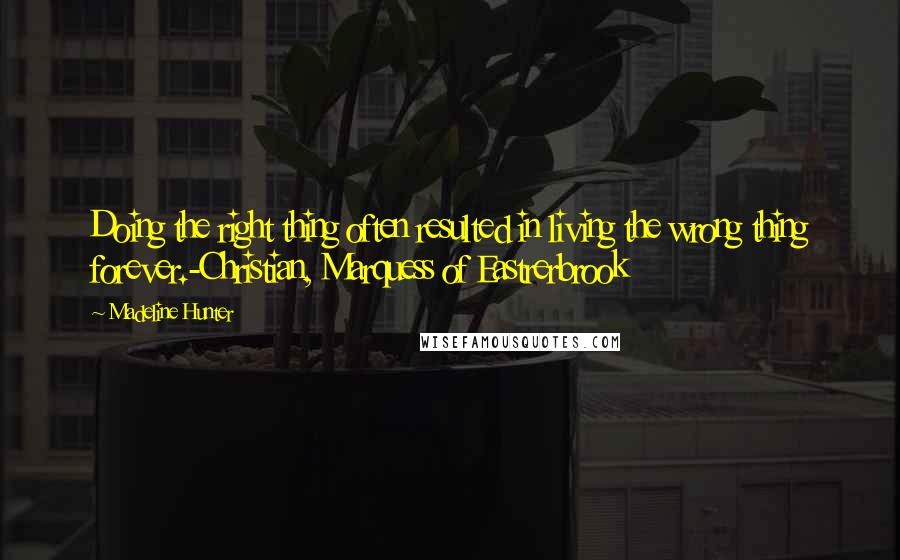 Doing the right thing often resulted in living the wrong thing forever.
-Christian, Marquess of Eastrerbrook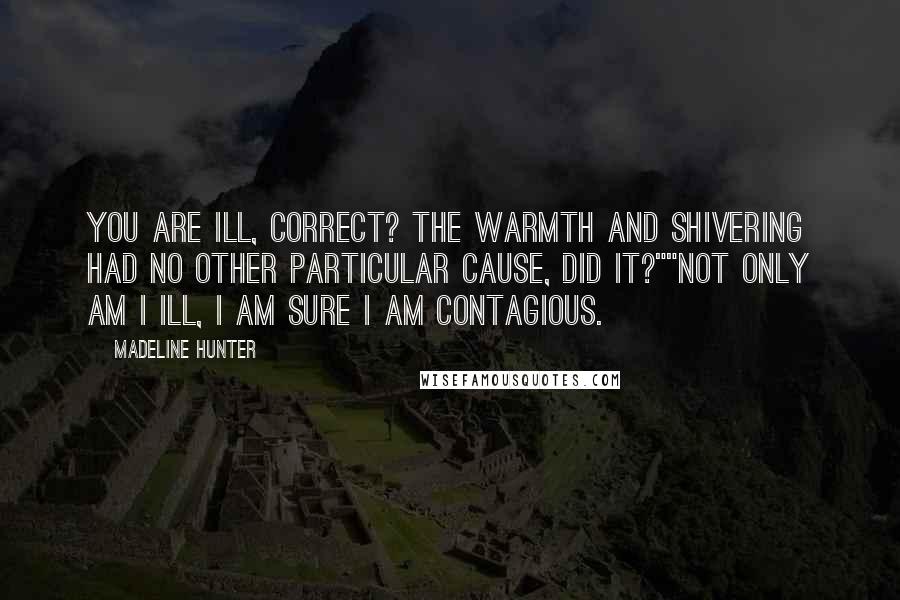 You are ill, correct? The warmth and shivering had no other particular cause, did it?"
"Not only am I ill, I am sure I am contagious.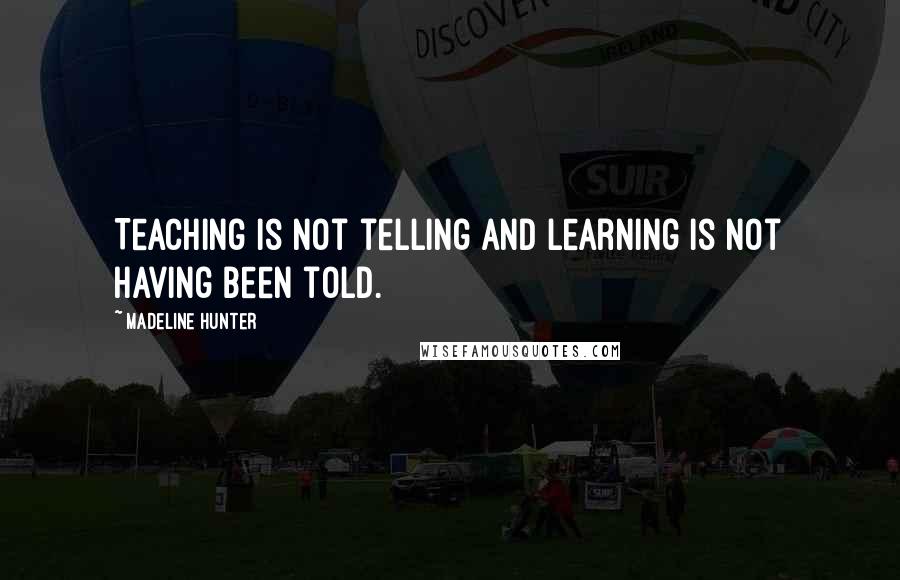 Teaching is not telling and learning is not having been told.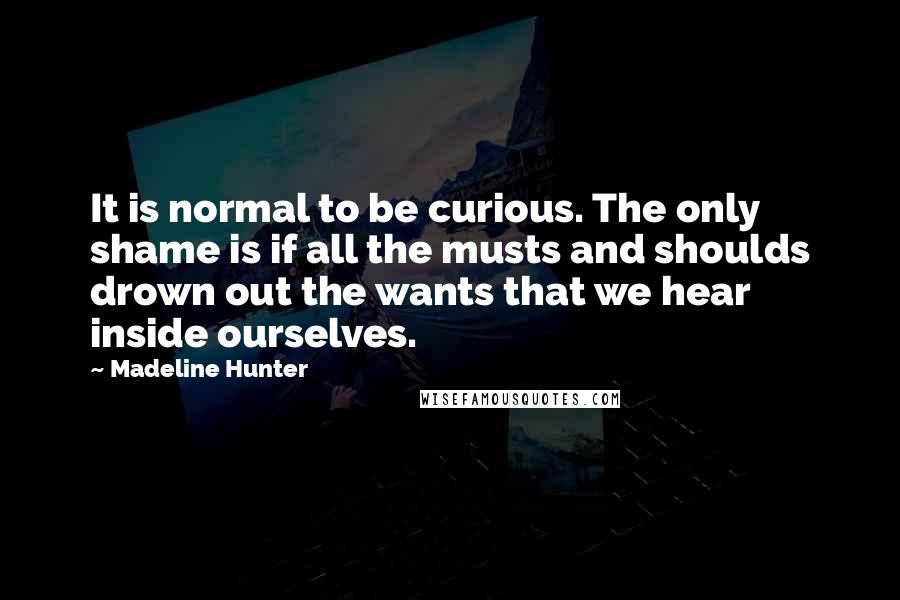 It is normal to be curious. The only shame is if all the musts and shoulds drown out the wants that we hear inside ourselves.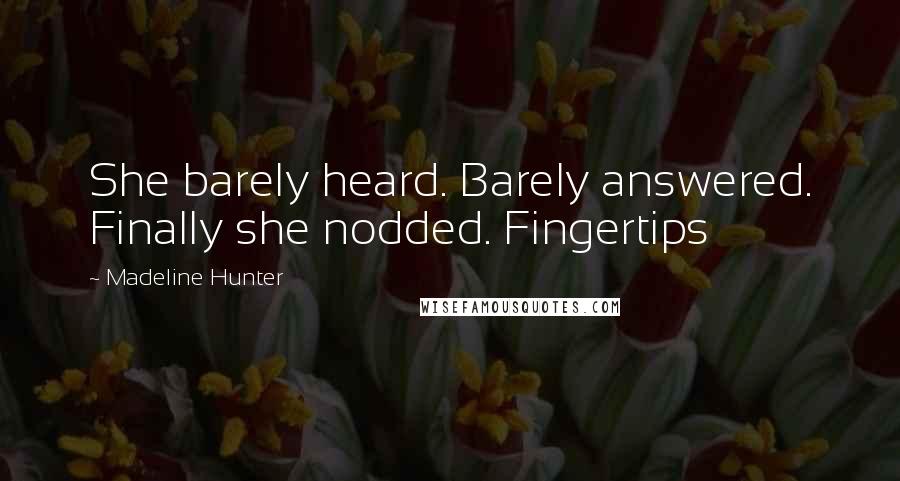 She barely heard. Barely answered. Finally she nodded. Fingertips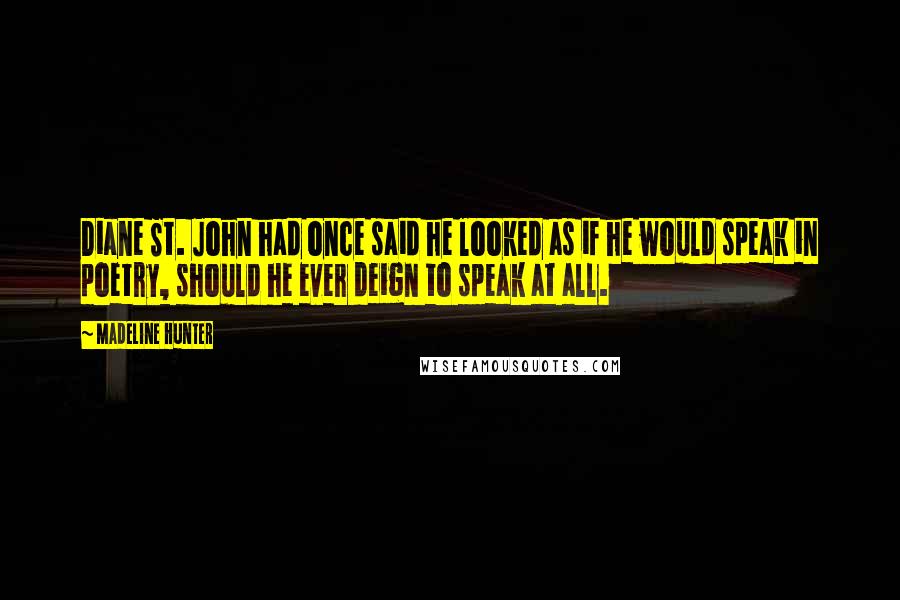 Diane St. John had once said he looked as if he would speak in poetry, should he ever deign to speak at all.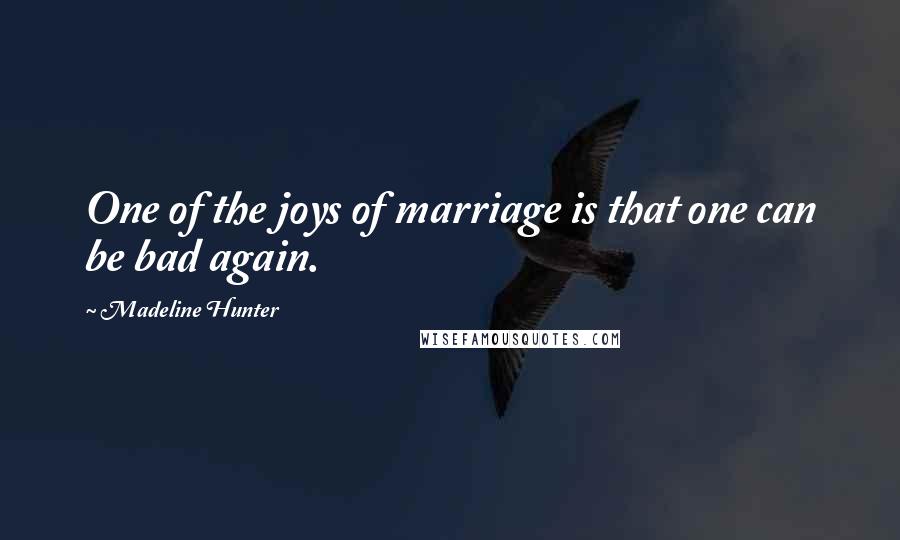 One of the joys of marriage is that one can be bad again.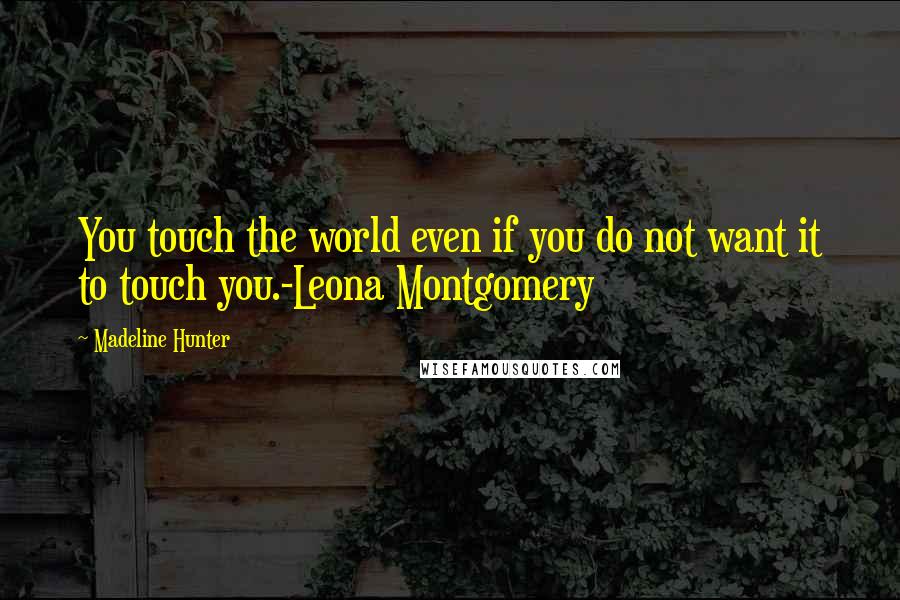 You touch the world even if you do not want it to touch you.
-Leona Montgomery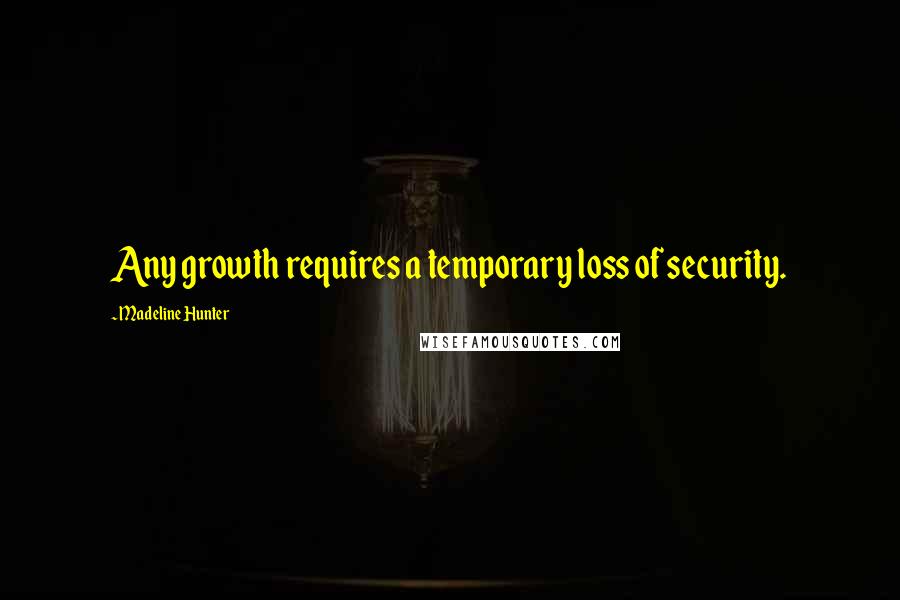 Any growth requires a temporary loss of security.