L.J. Buchanan Quotes
Top 8 wise famous quotes and sayings by L.J. Buchanan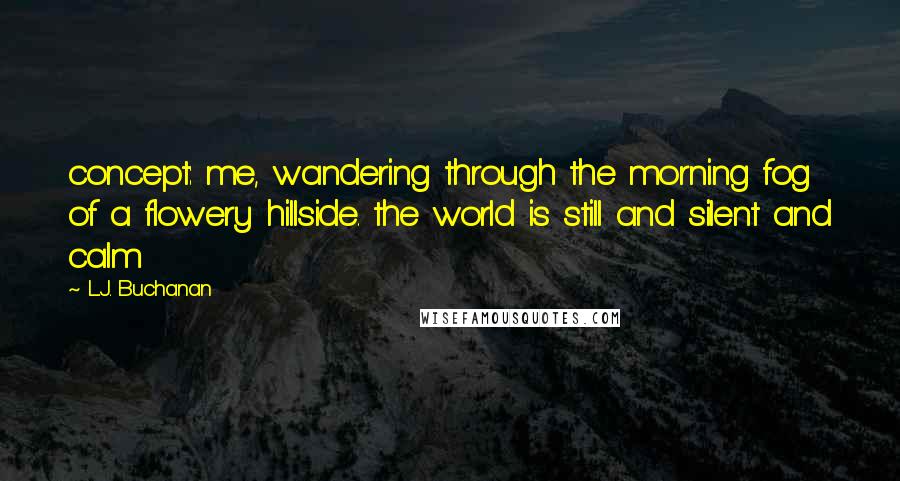 concept: me, wandering through the morning fog of a flowery hillside. the world is still and silent and calm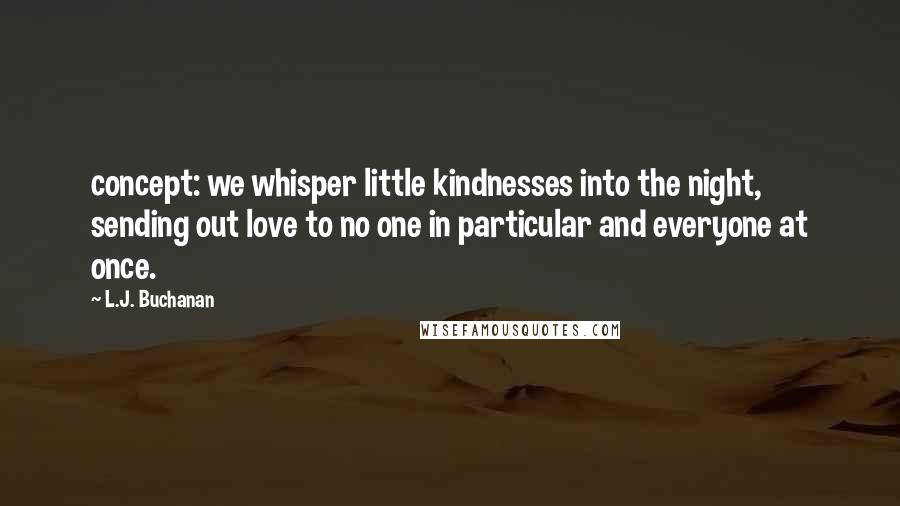 concept: we whisper little kindnesses into the night, sending out love to no one in particular and everyone at once.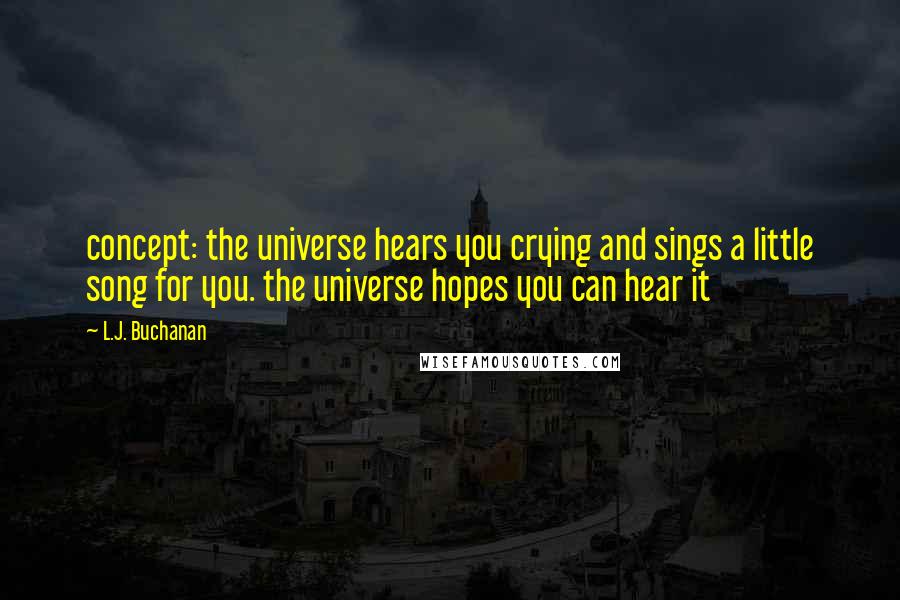 concept: the universe hears you crying and sings a little song for you. the universe hopes you can hear it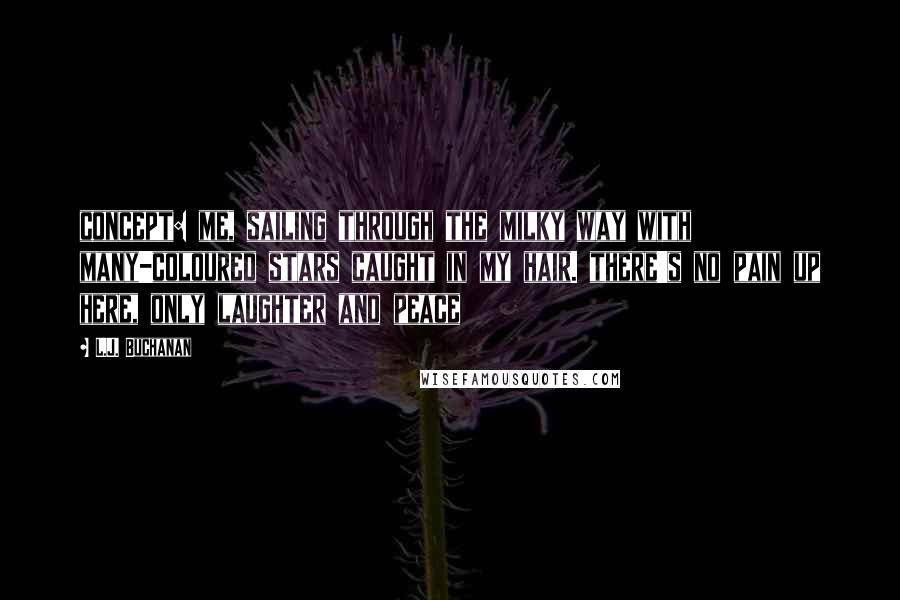 concept: me, sailing through the milky way with many-coloured stars caught in my hair. there's no pain up here, only laughter and peace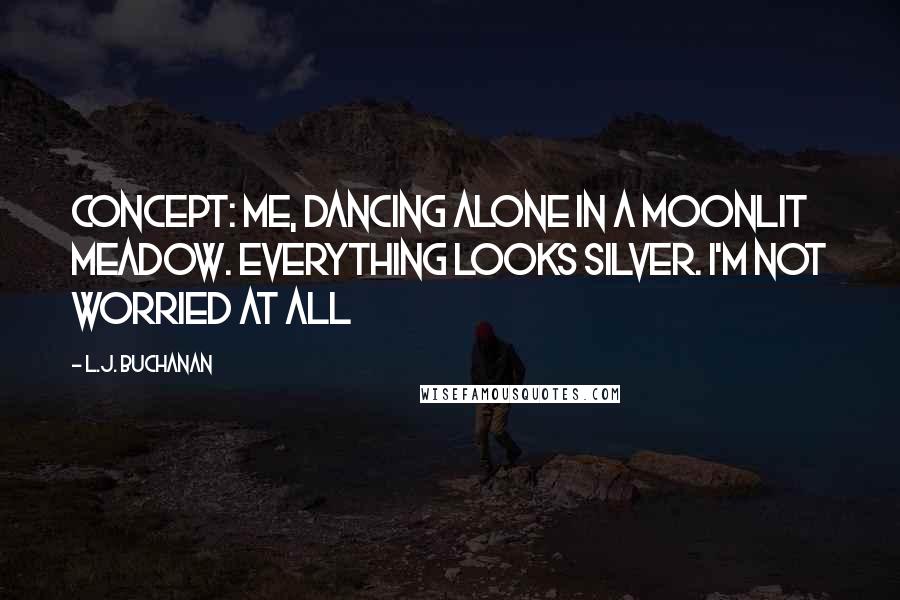 concept: me, dancing alone in a moonlit meadow. everything looks silver. i'm not worried at all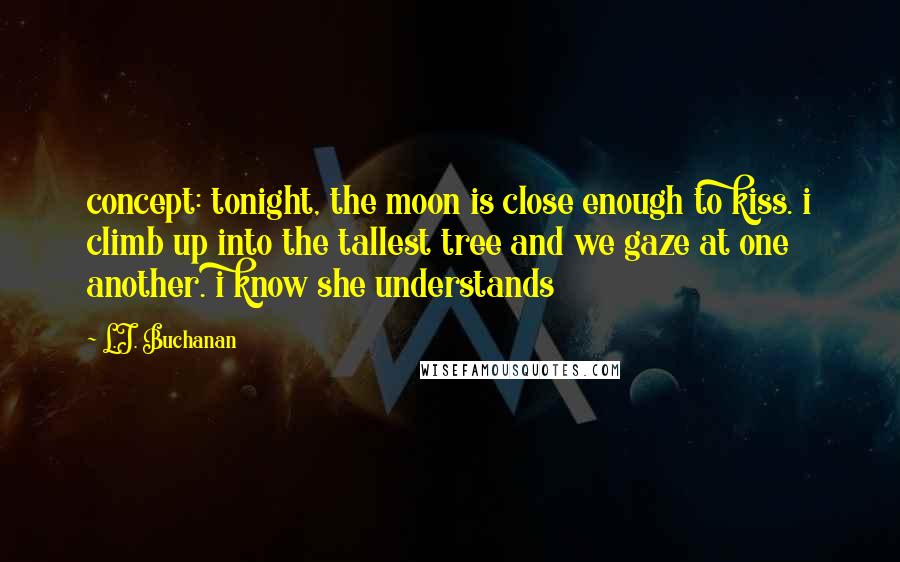 concept: tonight, the moon is close enough to kiss. i climb up into the tallest tree and we gaze at one another. i know she understands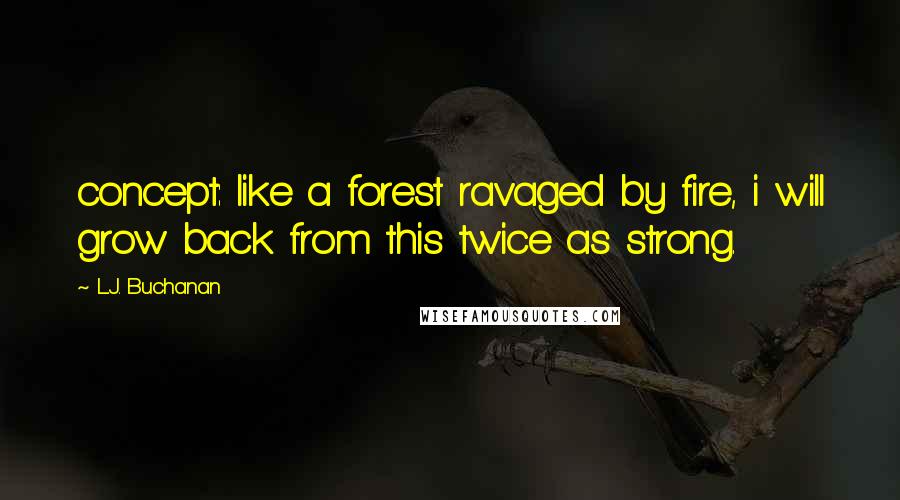 concept: like a forest ravaged by fire, i will grow back from this twice as strong.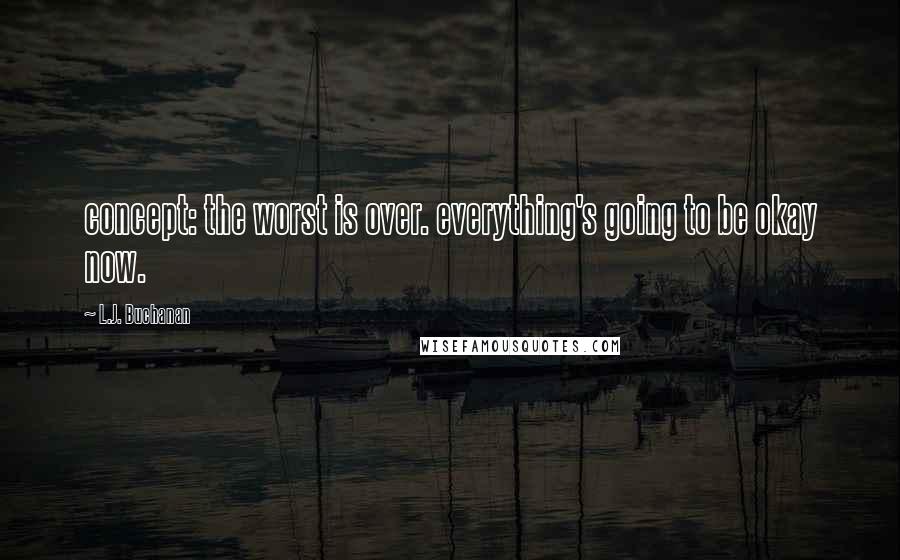 concept: the worst is over. everything's going to be okay now.