Katherine Longshore Quotes
Top 6 wise famous quotes and sayings by Katherine Longshore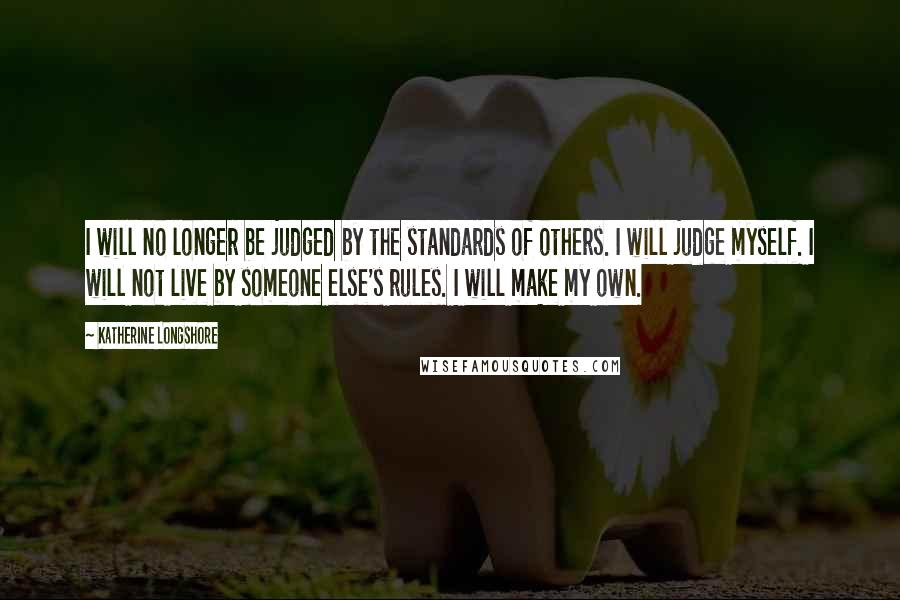 I will no longer be judged by the standards of others. I will judge myself. I will not live by someone else's rules. I will make my own.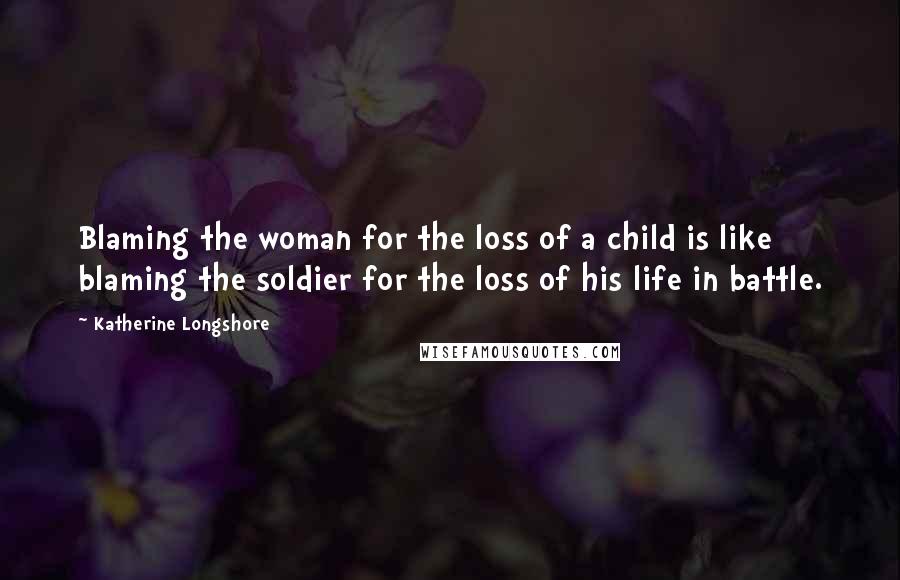 Blaming the woman for the loss of a child is like blaming the soldier for the loss of his life in battle.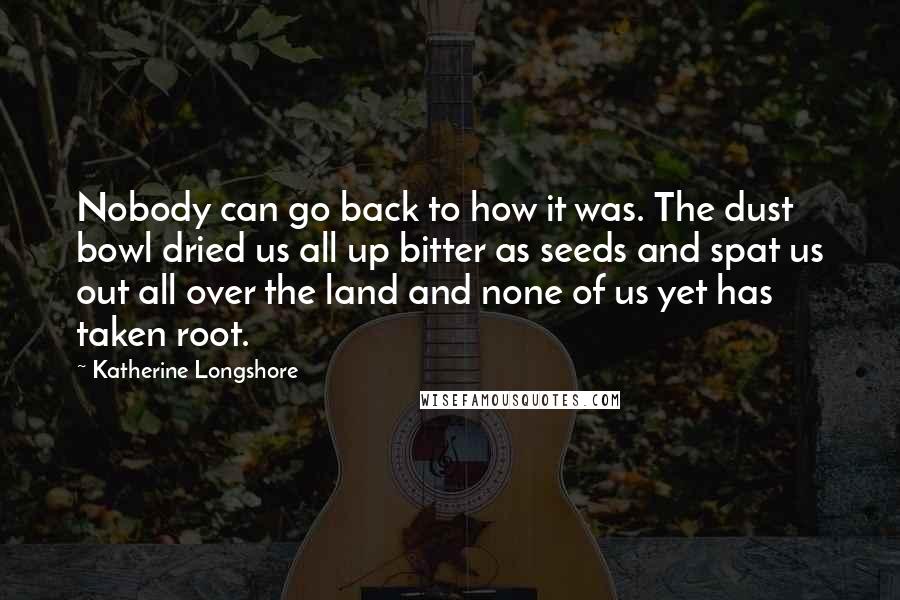 Nobody can go back to how it was. The dust bowl dried us all up bitter as seeds and spat us out all over the land and none of us yet has taken root.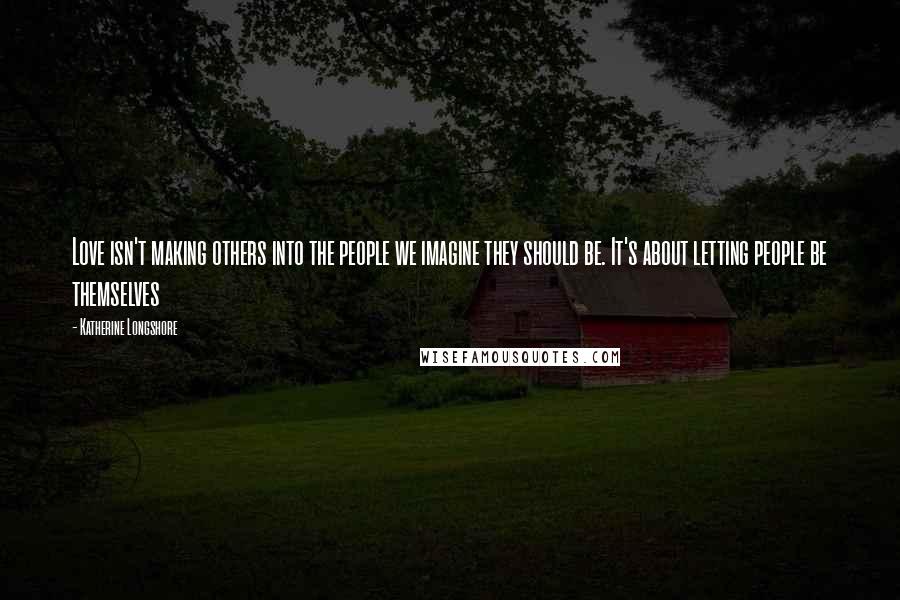 Love isn't making others into the people we imagine they should be. It's about letting people be themselves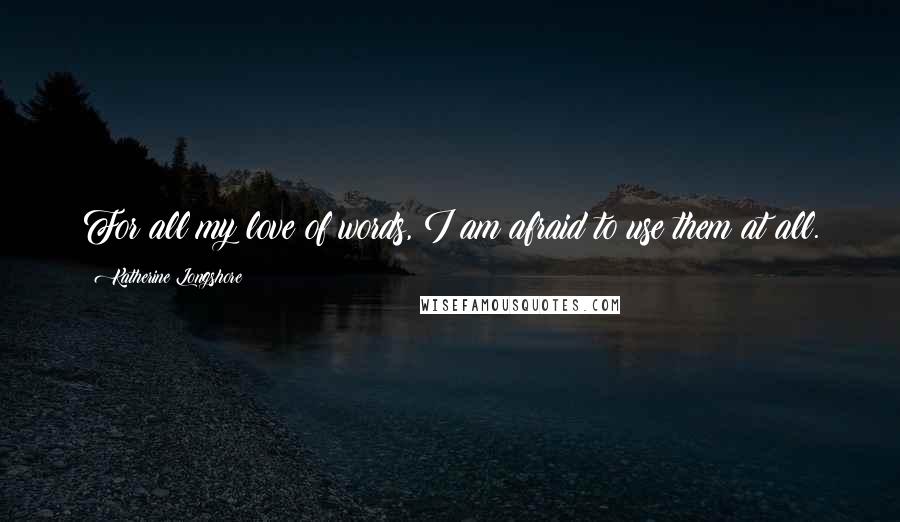 For all my love of words, I am afraid to use them at all.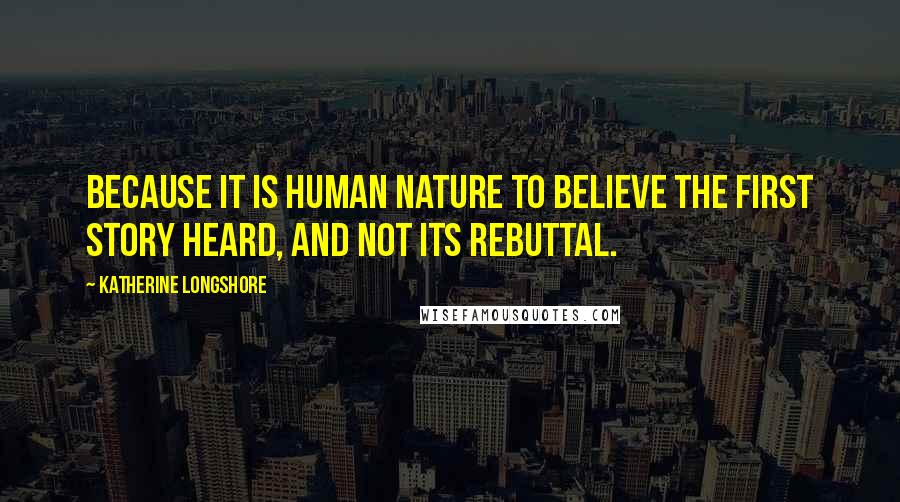 Because it is human nature to believe the first story heard, and not its rebuttal.