Kassi Pontious Quotes
Top 4 wise famous quotes and sayings by Kassi Pontious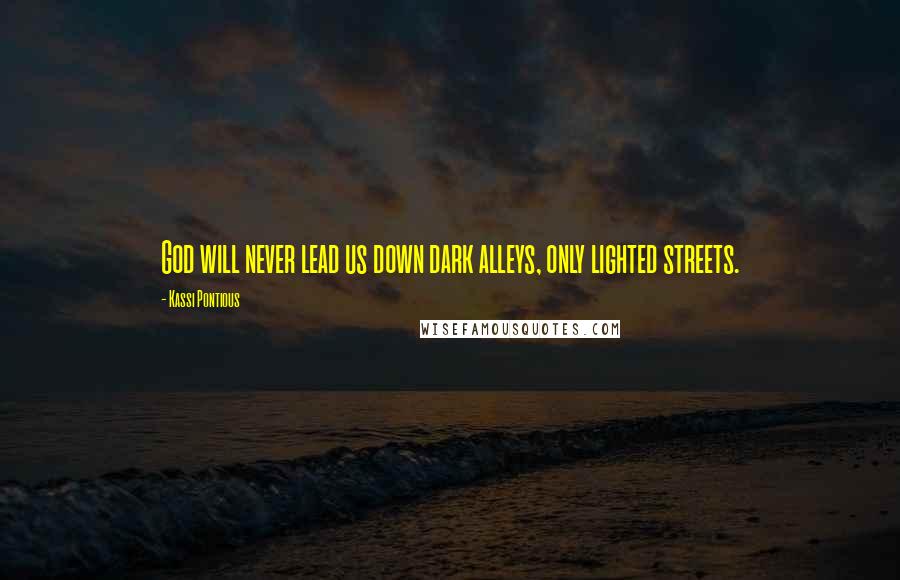 God will never lead us down dark alleys, only lighted streets.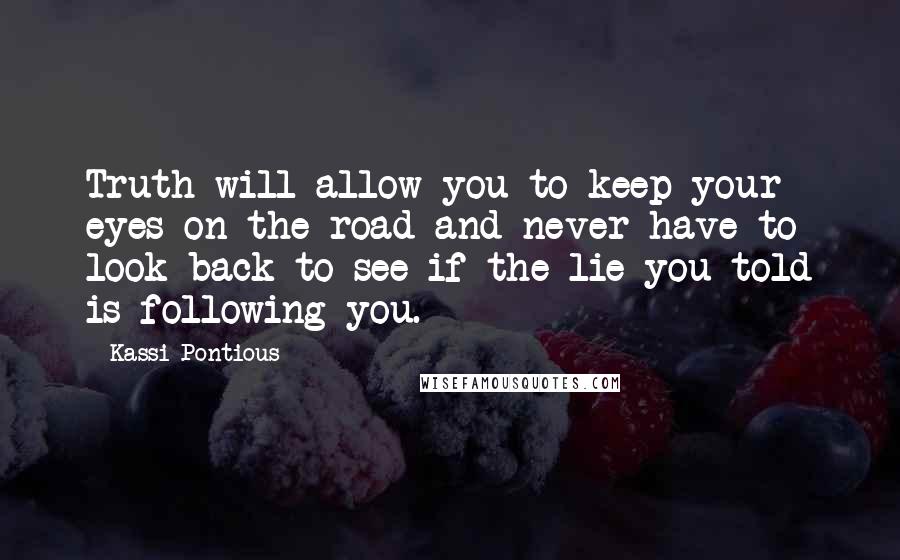 Truth will allow you to keep your eyes on the road and never have to look back to see if the lie you told is following you.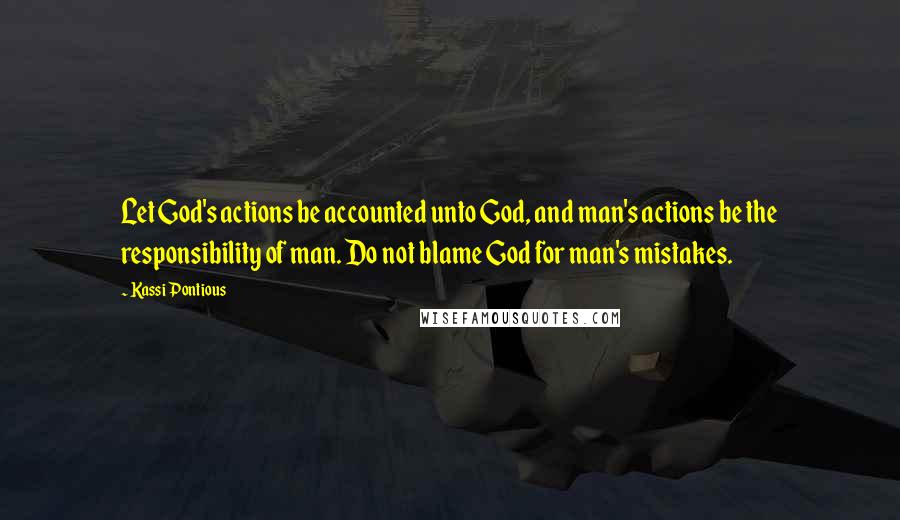 Let God's actions be accounted unto God, and man's actions be the responsibility of man. Do not blame God for man's mistakes.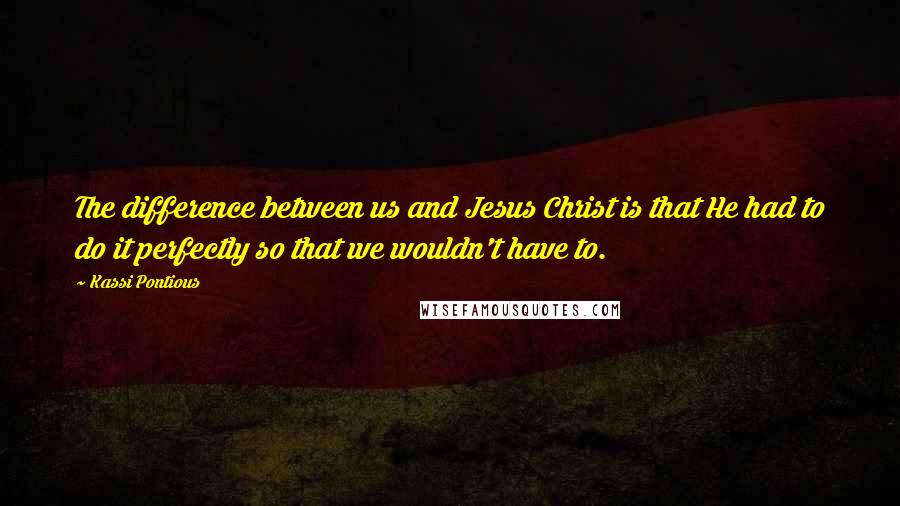 The difference between us and Jesus Christ is that He had to do it perfectly so that we wouldn't have to.