Karen Robards Quotes
Top 6 wise famous quotes and sayings by Karen Robards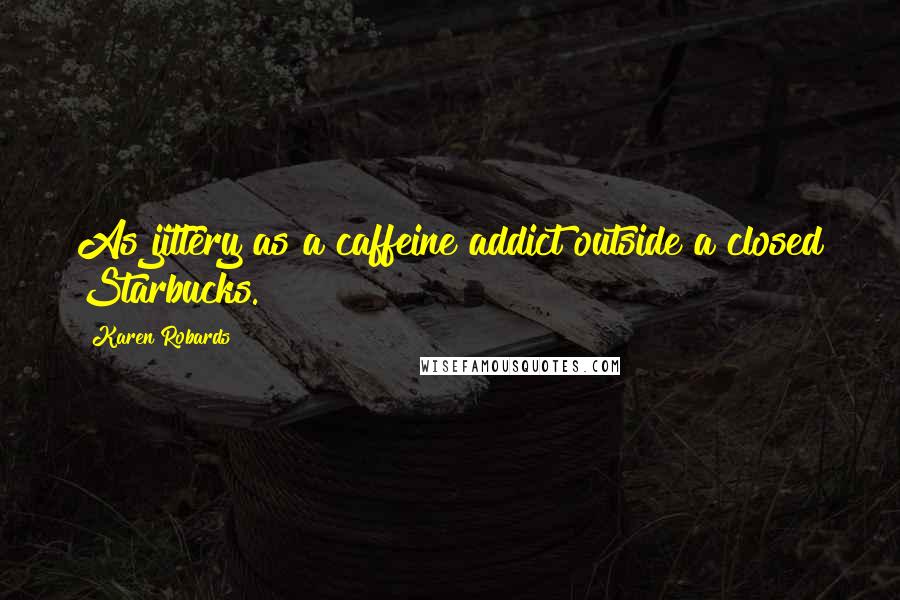 As jittery as a caffeine addict outside a closed Starbucks.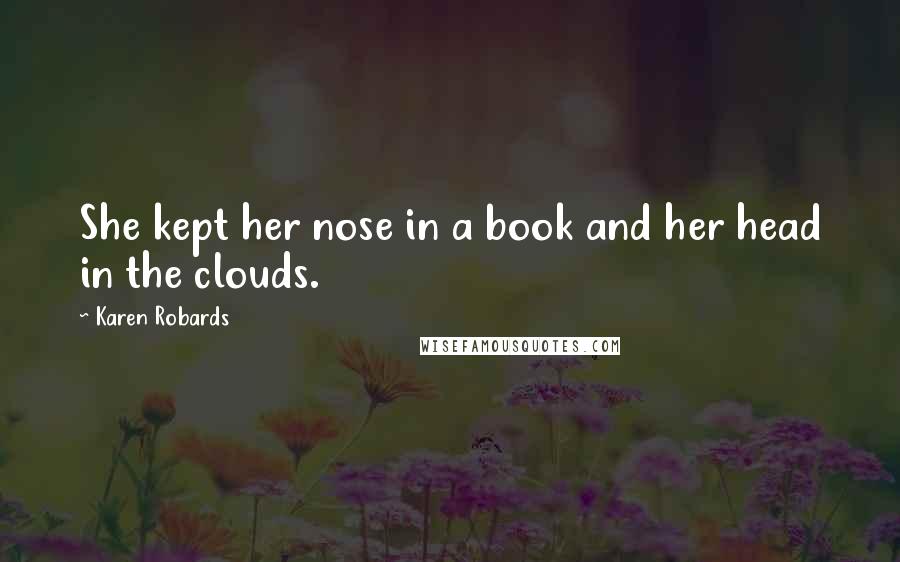 She kept her nose in a book and her head in the clouds.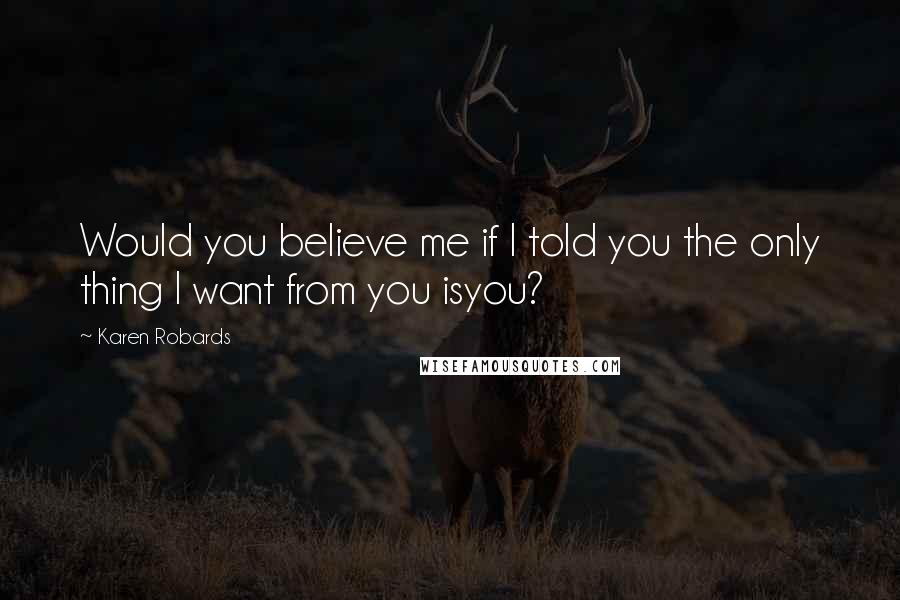 Would you believe me if I told you the only thing I want from you is
you?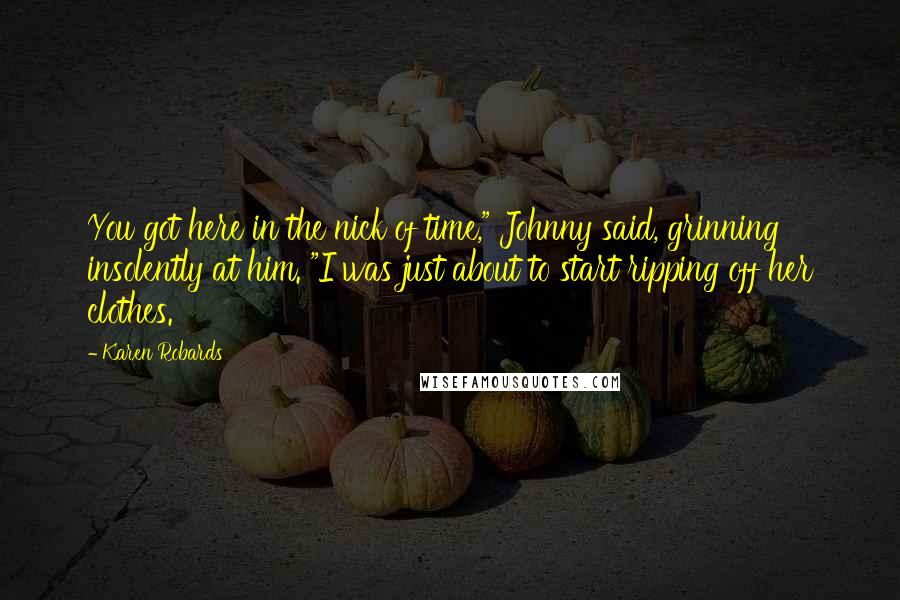 You got here in the nick of time," Johnny said, grinning insolently at him. "I was just about to start ripping off her clothes.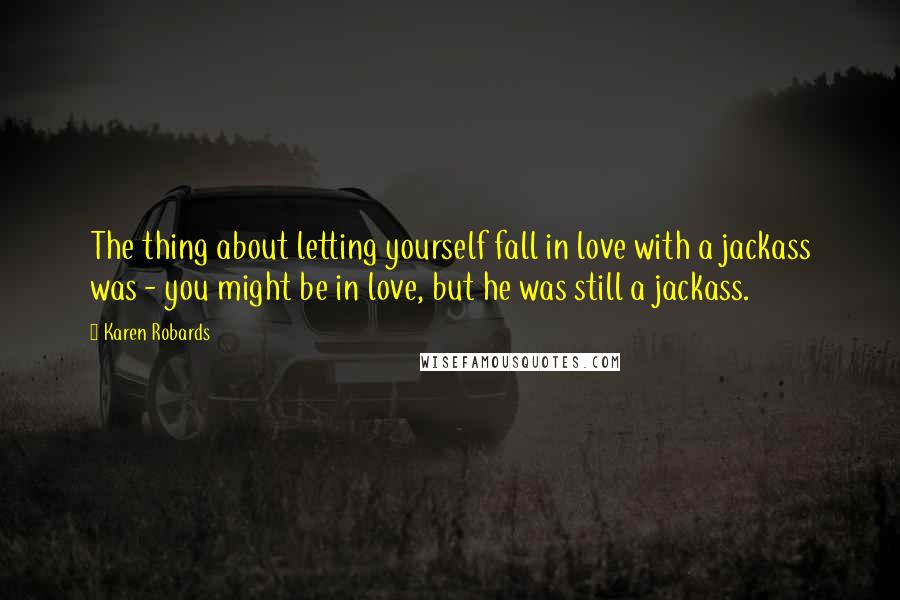 The thing about letting yourself fall in love with a jackass was - you might be in love, but he was still a jackass.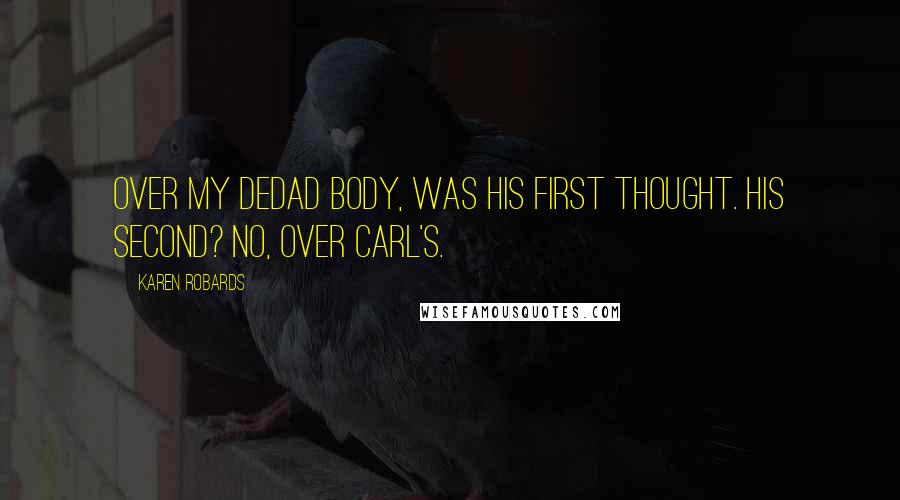 Over my dedad body, was his first thought. His second? No, over Carl's.