K. Martin Beckner Quotes
Top 17 wise famous quotes and sayings by K. Martin Beckner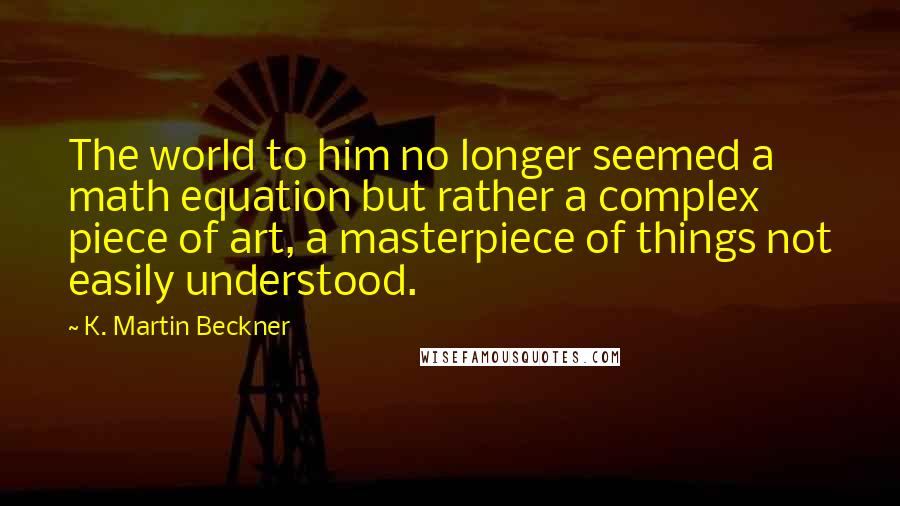 The world to him no longer seemed a math equation but rather a complex piece of art, a masterpiece of things not easily understood.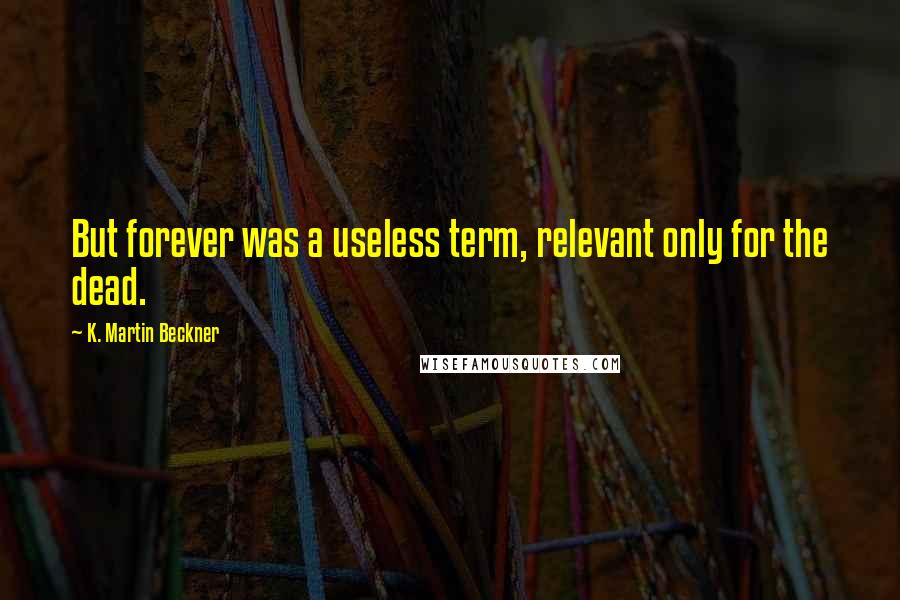 But forever was a useless term, relevant only for the dead.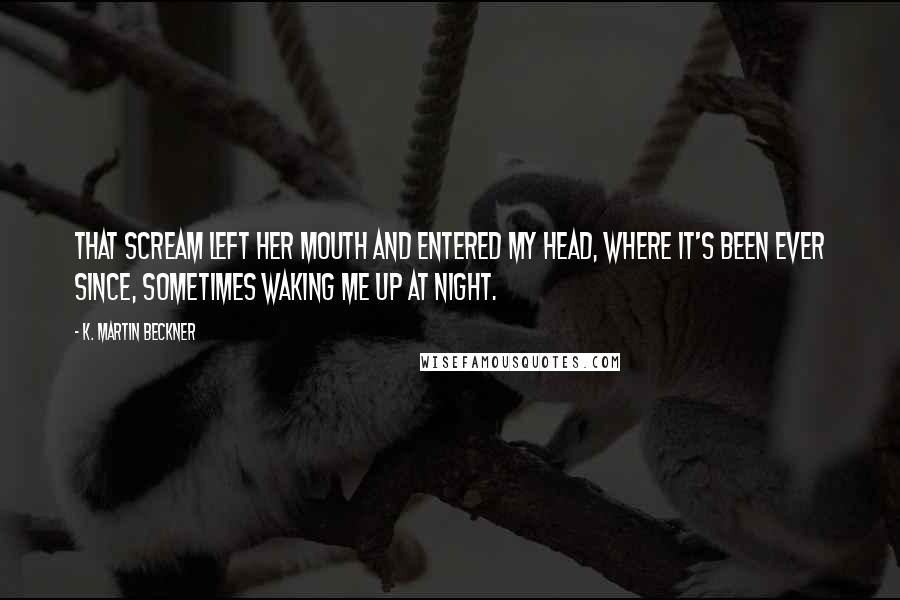 That scream left her mouth and entered my head, where it's been ever since, sometimes waking me up at night.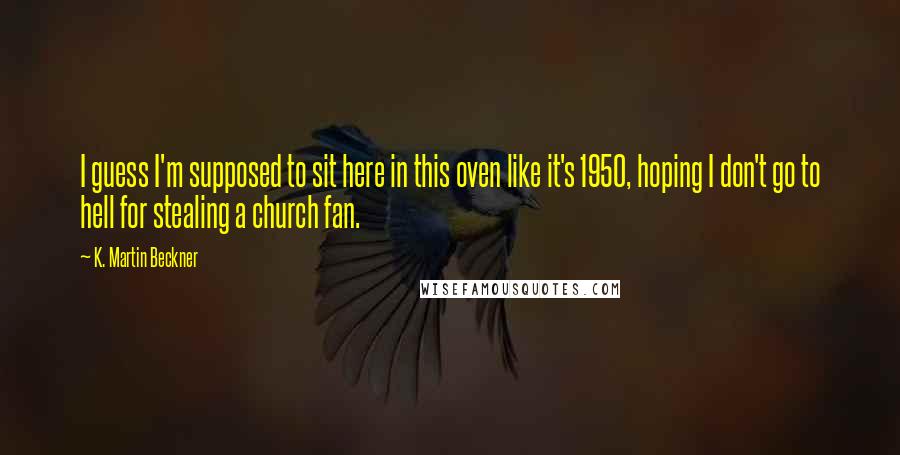 I guess I'm supposed to sit here in this oven like it's 1950, hoping I don't go to hell for stealing a church fan.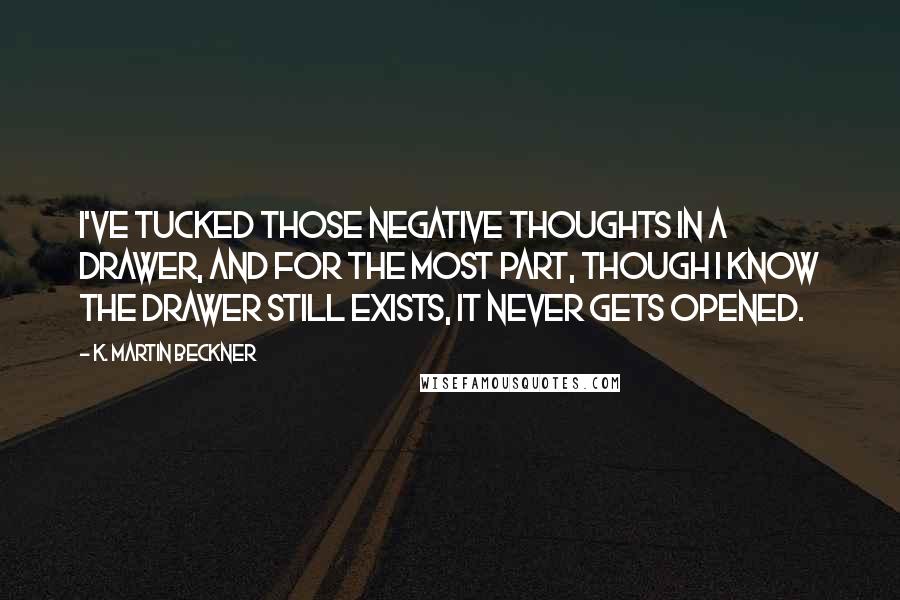 I've tucked those negative thoughts in a drawer, and for the most part, though I know the drawer still exists, it never gets opened.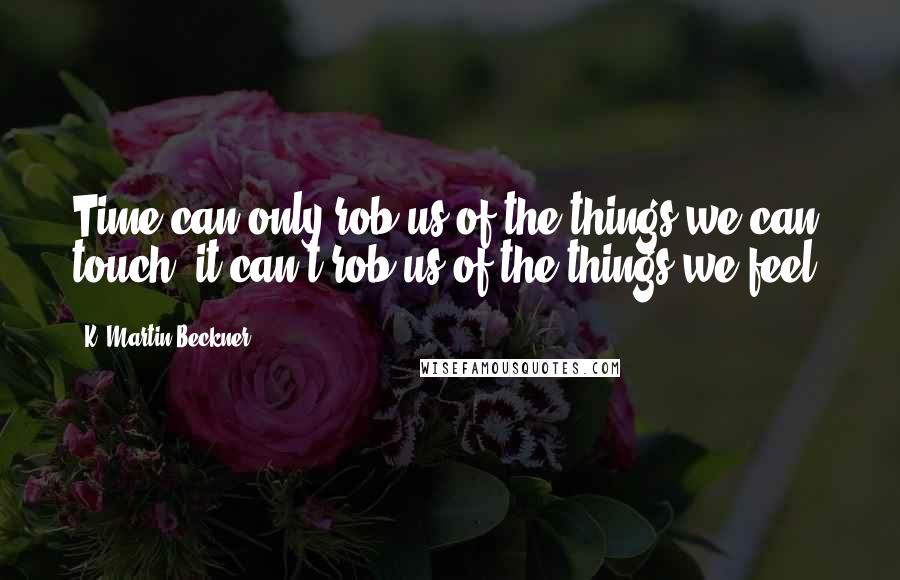 Time can only rob us of the things we can touch; it can't rob us of the things we feel.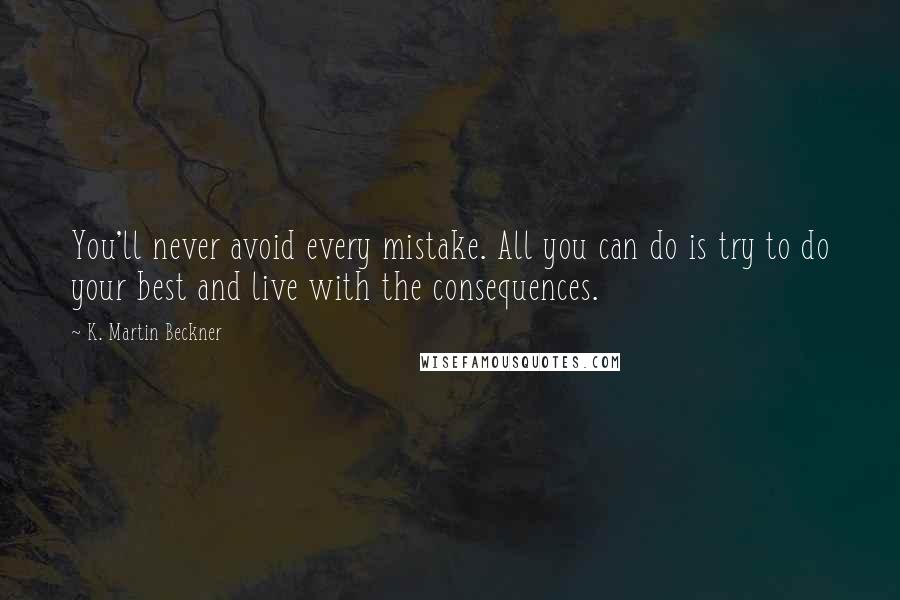 You'll never avoid every mistake. All you can do is try to do your best and live with the consequences.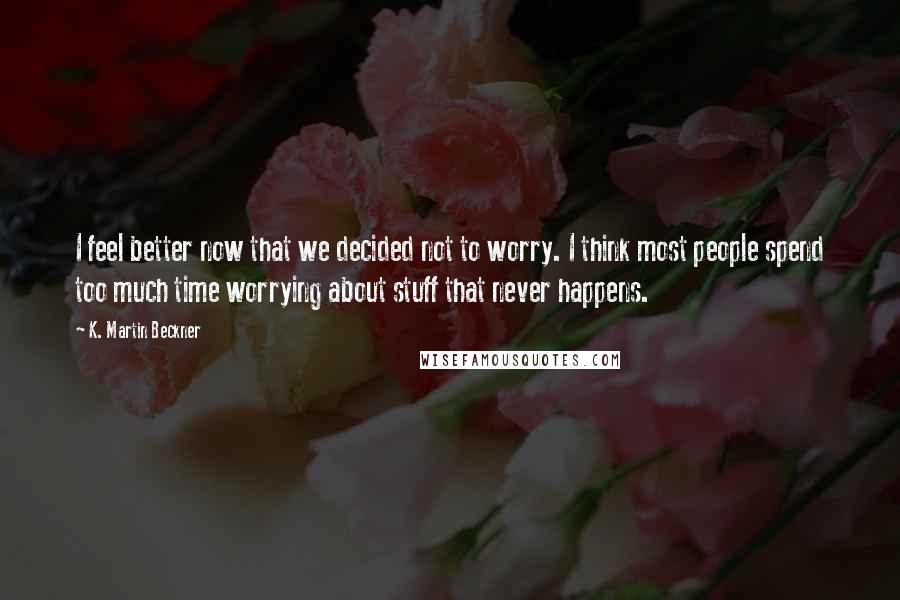 I feel better now that we decided not to worry. I think most people spend too much time worrying about stuff that never happens.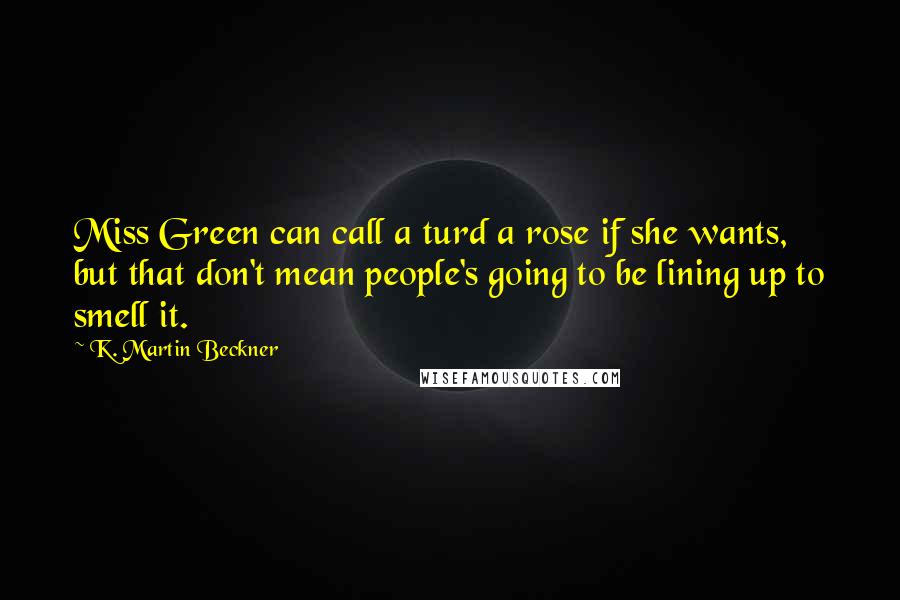 Miss Green can call a turd a rose if she wants, but that don't mean people's going to be lining up to smell it.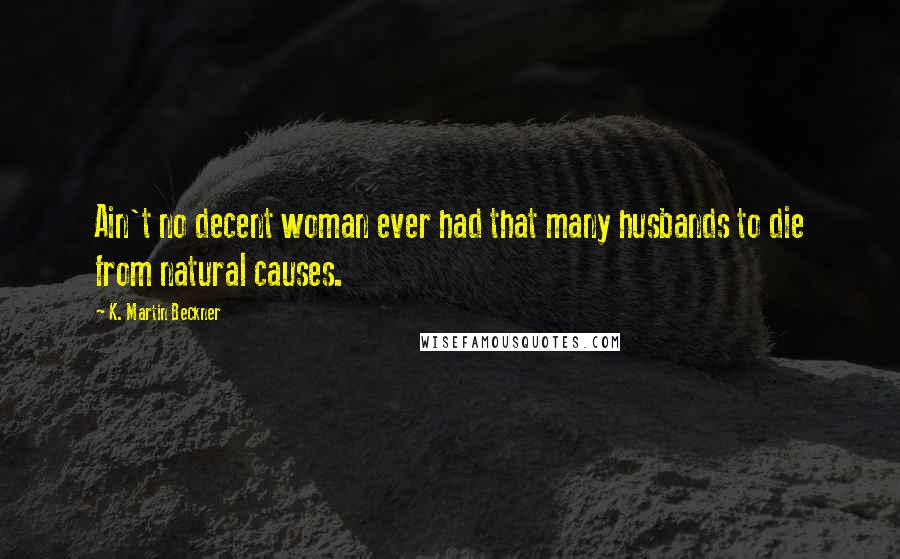 Ain't no decent woman ever had that many husbands to die from natural causes.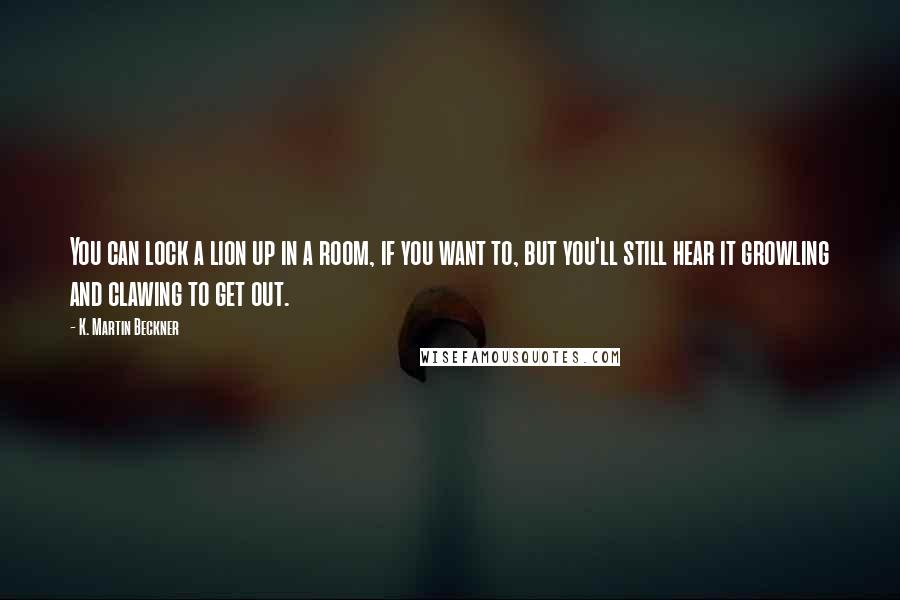 You can lock a lion up in a room, if you want to, but you'll still hear it growling and clawing to get out.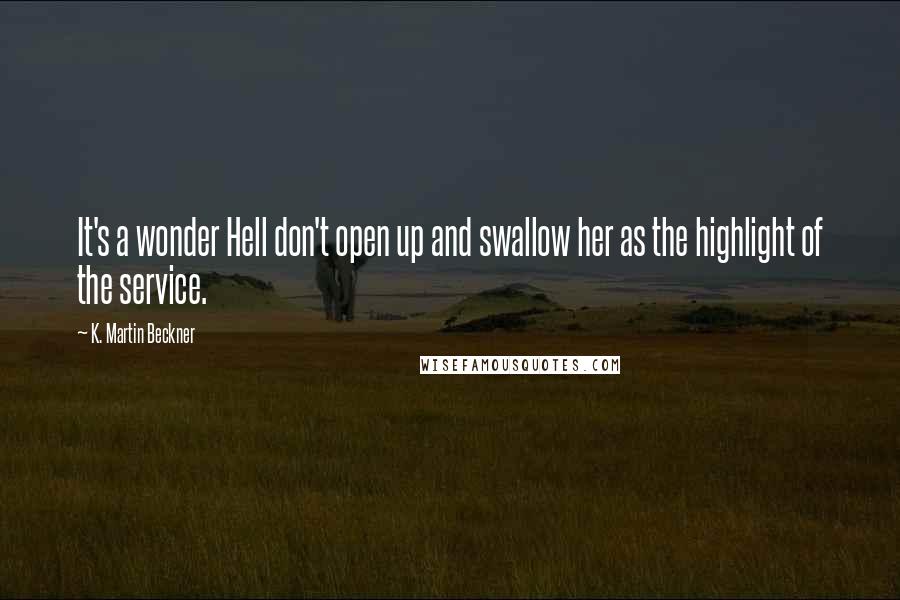 It's a wonder Hell don't open up and swallow her as the highlight of the service.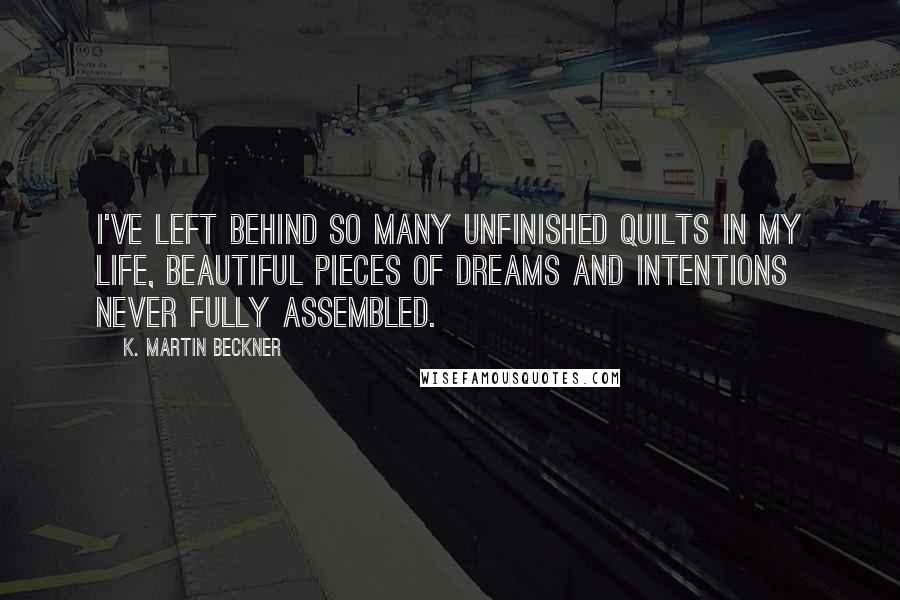 I've left behind so many unfinished quilts in my life, beautiful pieces of dreams and intentions never fully assembled.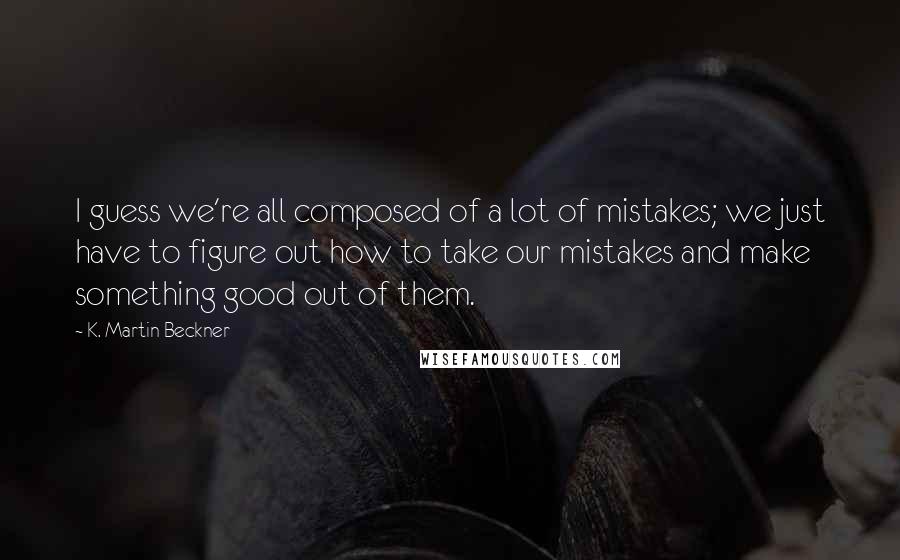 I guess we're all composed of a lot of mistakes; we just have to figure out how to take our mistakes and make something good out of them.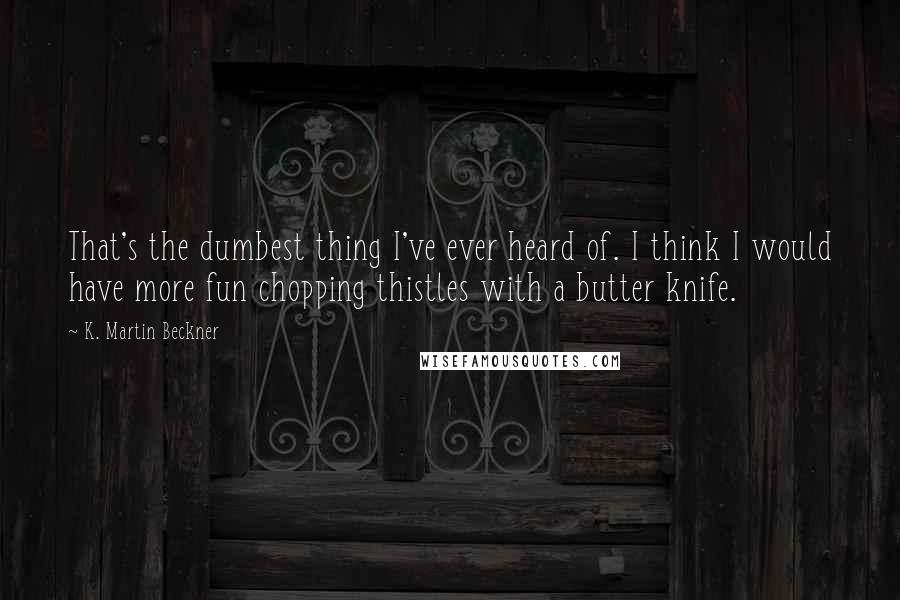 That's the dumbest thing I've ever heard of. I think I would have more fun chopping thistles with a butter knife.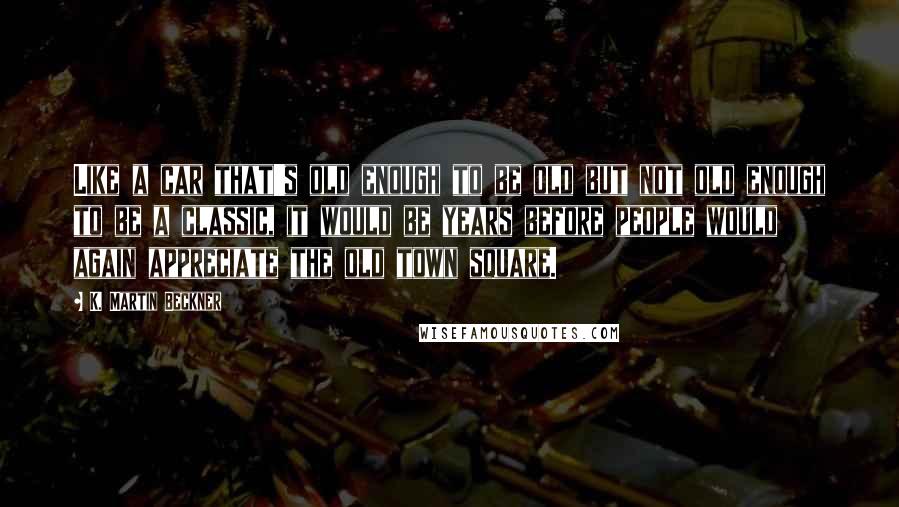 Like a car that's old enough to be old but not old enough to be a classic, it would be years before people would again appreciate the old town square.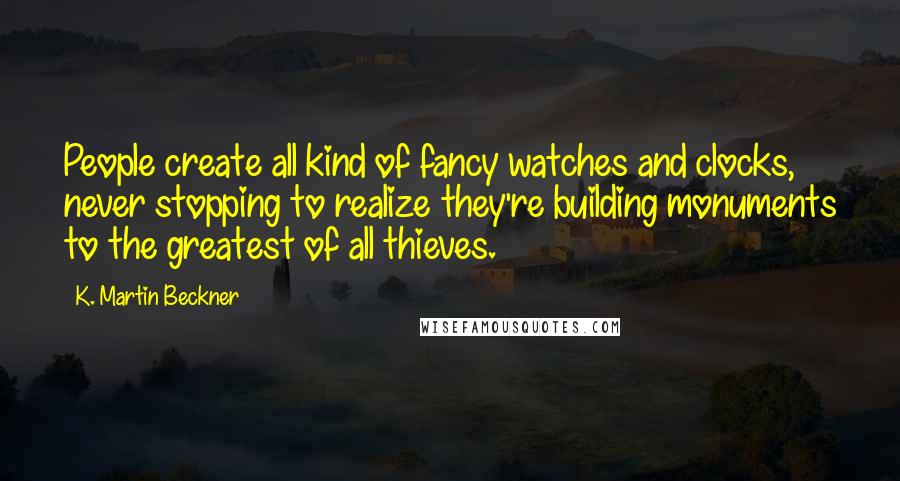 People create all kind of fancy watches and clocks, never stopping to realize they're building monuments to the greatest of all thieves.